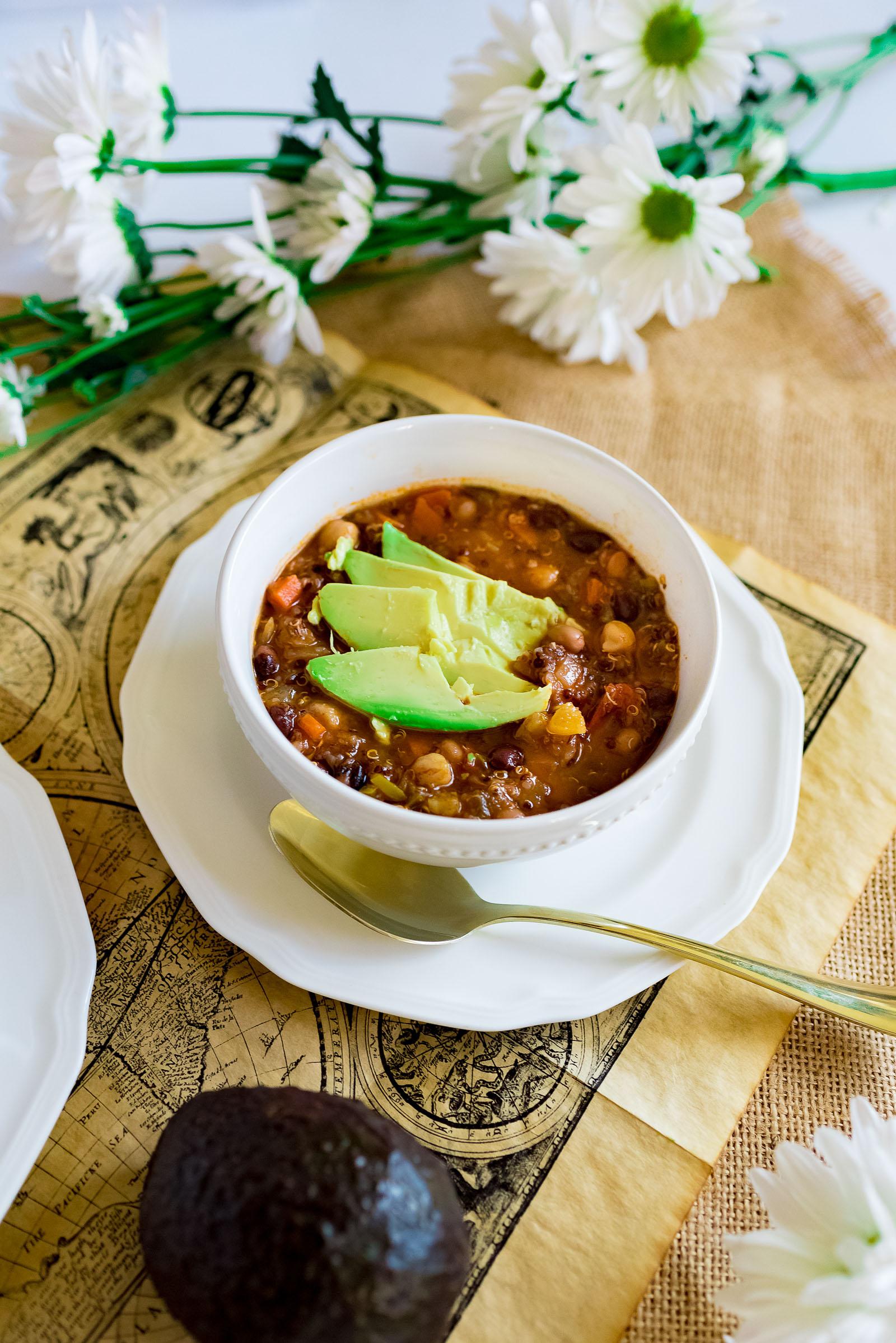 There are few things that make me happier in life than a bowl of soup.
I write about soup constantly and I make it at home, behind-the-scenes even more. My freezer is jammed with 2-person servings of all our favorite soups (hint: whenever you make soup, make it in enormous quantities, then freeze the leftovers and reheat as needed).
And I'm particularly a fan of veggie-heavy soups that are ridiculously healthy for you without tasting ridiculously healthy.
And that's where today's soup comes in.
It's the perfect vegetarian soup for those who hate the phrase "vegetarian".
Now, I've long been a proponent for reducing meat consumption in this country for our health, our environment's health, and for our wallets (meat is expensive compared to vegetables!). But I have a lot of family and friends who are die-hard meat-eaters.
Like couldn't survive the day without at least a serving of sausage and a serving of beef, die-hard meat-eaters.
And many of them, despite wanting to get healthier, still look on vegetables with a weary, weather-beaten eye like "oh, you again".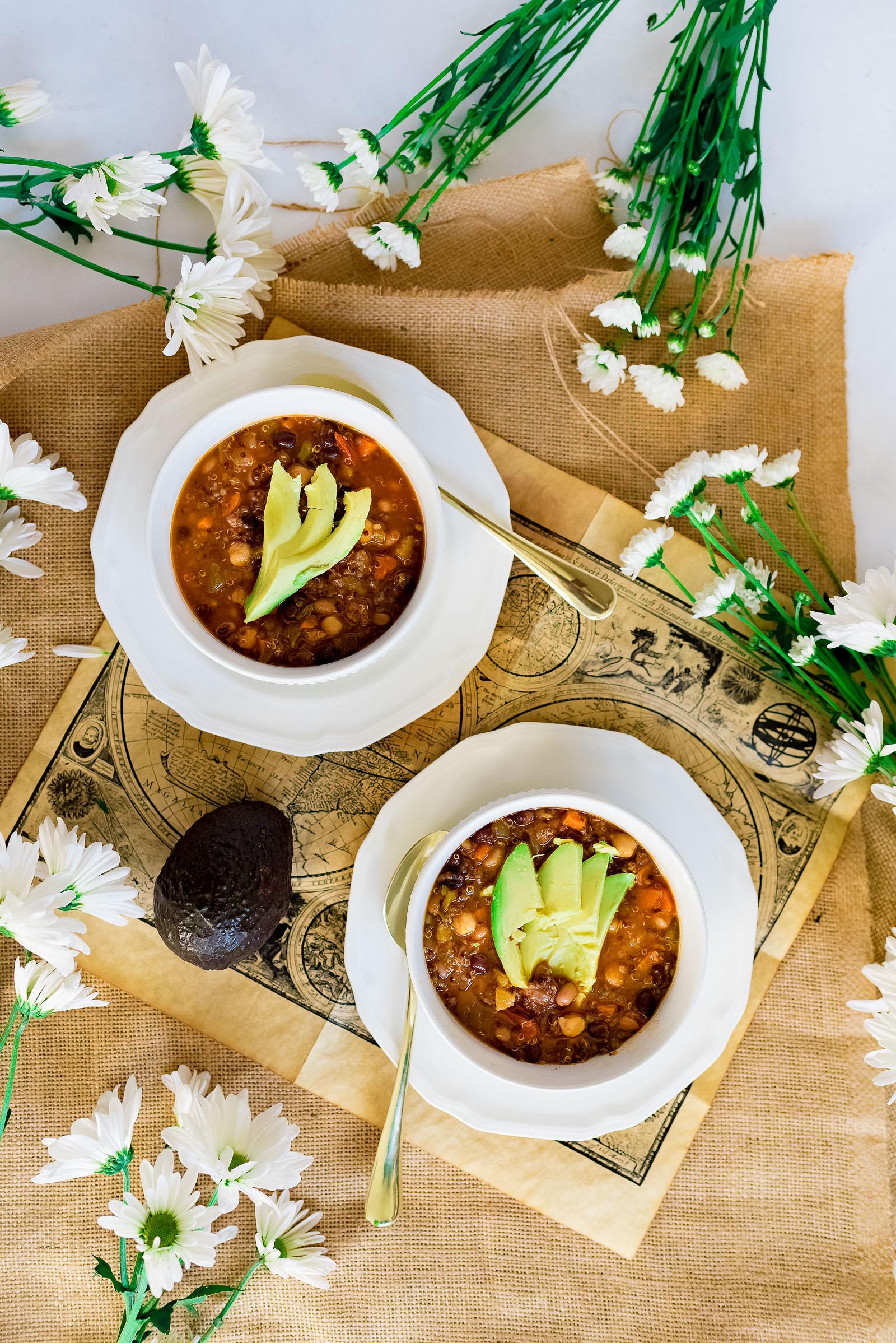 So very secretly over the past year, I've been working on a few vegetarian recipes intended to convert those meat-loving, vegetable-haters to the low cholesterol world of meatless meals.
And with this recipe I KNOW I've succeeded.
This is my "gateway" recipe for those scared of meals that are "meatless".
Why?
Because its accessible — it's a zingy, chunky chili that'll fill you up, stick to your ribs, warm you up AND do it in half the calories in a more traditional beef chili. Plus there's protein and texture from the quinoa that are VERY similar to beef.
AND it's ridiculously easy to pull together, making it one of Hubby and I's all-time favorite dinners.
Give it a try… I think it'll become one of yours too!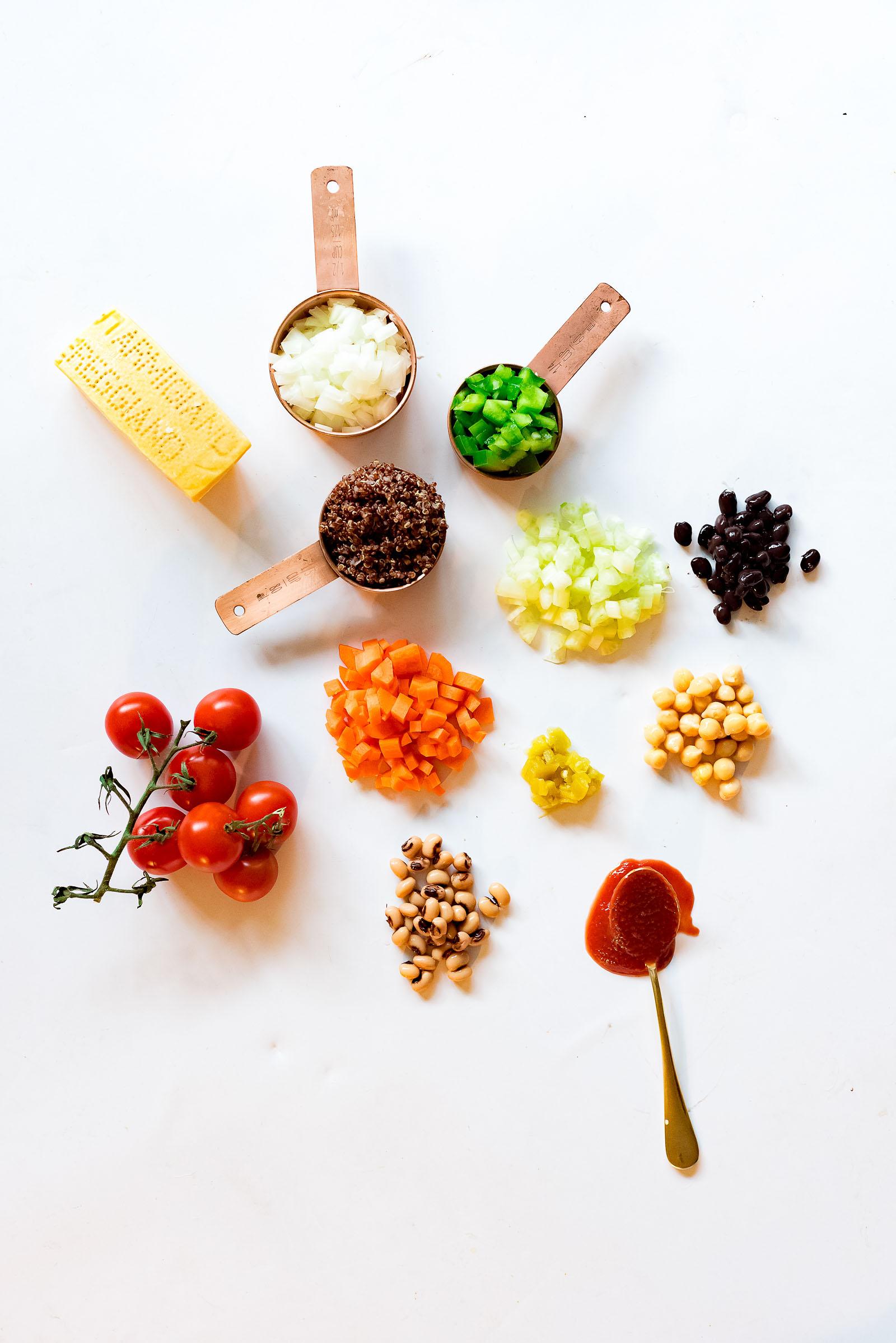 Vegetarian Quinoa Chili
Yields 8 – 10 Servings
3 15 oz Cans of Beans*
5 – 8 Cherry Tomatoes (add more if your tomatoes are petite!), Diced
1 Yellow Onion, Diced
1 – 2 Carrots, Peeled & Diced
3 – 4 Celery Sticks, Peeled & Diced
2 Green Peppers, Cored & Diced
1 Tbsp Diced Green Chilis (canned is fine)
1 – 3 Garlic Cloves, Minced
1 Parmigiano-Reggiano Cheese Rind**
1 Cup Cooked Quinoa
1 Cup Tomato Sauce
1 Cup Cheap Red Wine (optional but VERY tasty)
2 – 4 Cups Water
1 – 3 Tbsp Olive Oil
2 Bay Leaves
1 Tsp Chili Powder
1 Tsp Cumin
1 Tsp Smoked Paprika (regular is fine if you can't find smoked)
Salt & Pepper To Taste
Begin by heating your largest soup pot on the stove over medium-high heat. Add the olive oil and garlic and stir until fragrant, about 1 minute. Add the onions and green peppers and cook down until softened, about 5 minutes. Add the carrots, celery, green chilis, and cherry tomatoes. Cook for an additional 5 minutes.
Add in all three cans of beans. Then all the seasonings (bay leaves, chili powder, cumin, smoked paprika, salt, and pepper). Stir and cook for another minute or two.
Next pour in the wine, tomato sauce, quinoa, parmigiano-reggiano rind, and water. Stir to combine well. Bring to a boil then reduce heat to low, cover and let simmer for as long as you can stand — the soup will be very good after a 20-minute simmer but it'll be MIND-BLOWINGLY good after a full hour. If you can let it sit longer, let it sit! Or even finish it in the crockpot!
When you're ready to serve your chili, have some of your family's favorite toppings on-hand too like sour cream, chopped green onions, avocados, or cheese. That way the whole family can customize their soup to their liking and EVERYONE gets a delicious, meat-free meal that'll quickly become a family favorite!
Just be sure to serve it with a smile and don't tell anyone it's meat-free!
*Use whichever beans you most prefer. For this recipe I used black-eyed peas, black beans, and chickpeas because that's what I had in the house but red kidney beans, pinto beans, or any small white beans would work well too.
**Ever since my trip to a parmigiano-reggiano cheese factory in Italy, I've become obsessed with using these cheese rinds to build flavor in my soup broth. Even if you don't add the wine to this broth, the parmesan rind will create a rich, layered flavor with water that'll have so many people asking you what your secret ingredient is. Nowadays I buy massive wedges of parmigiano-reggiano and cut the rinds off myself but most cheese counters at the grocery store will happily sell you packs of parmesan rinds. Grab a few and drop one into any dish you're simmering for a long-time — it'll give great, inexpensive umami to the dish!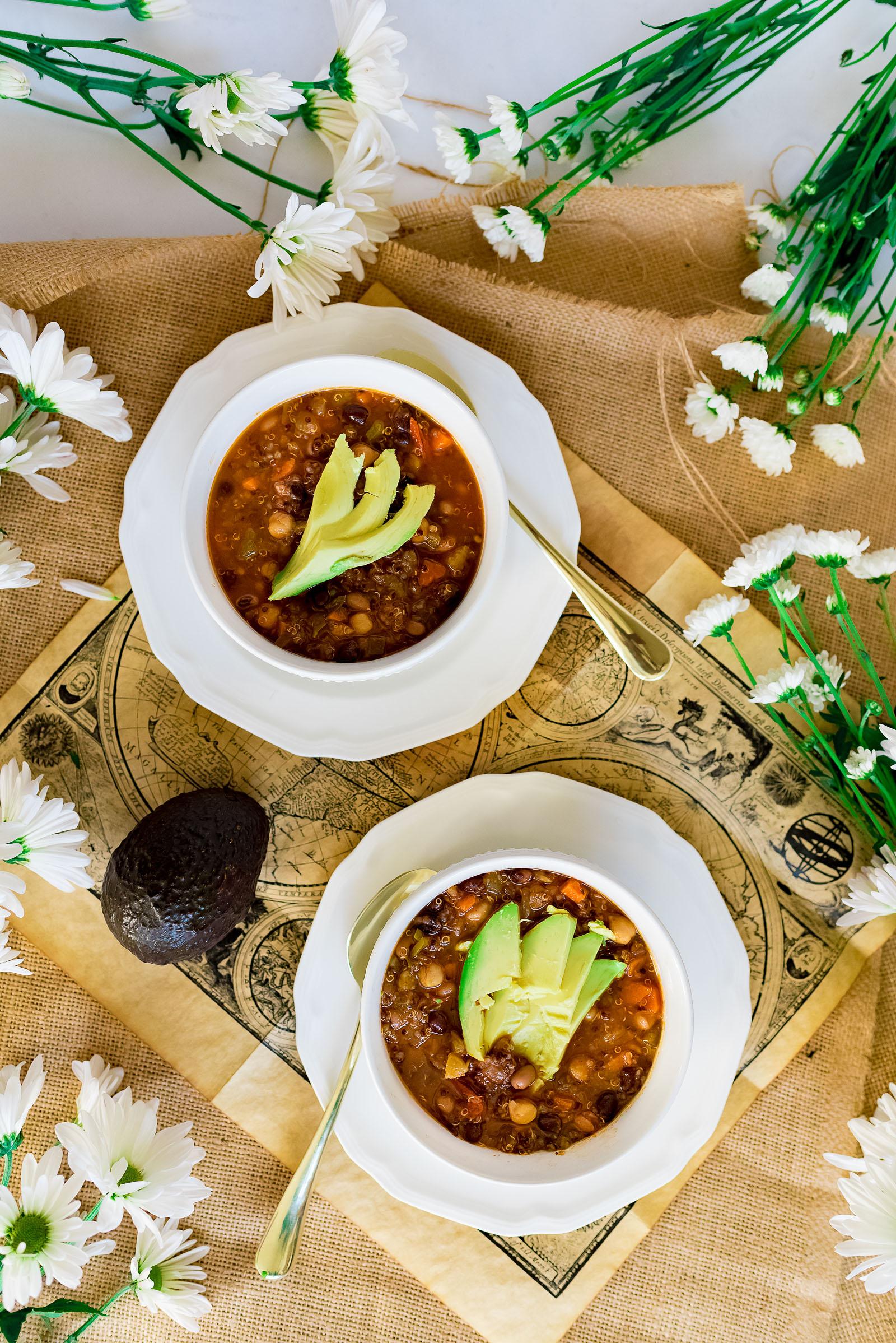 Pro Tip: This soup is easily made in a slow-cooker too! Just follow the directions on the stovetop until your vegetables are softened. Then add the vegetables, beans, and seasonings to the crock pot and follow the directions. Then once your soup is all together, set the slow cooker to low for 8 hours, walk away and come home to a delicious meal (not to mention some AMAZING smells).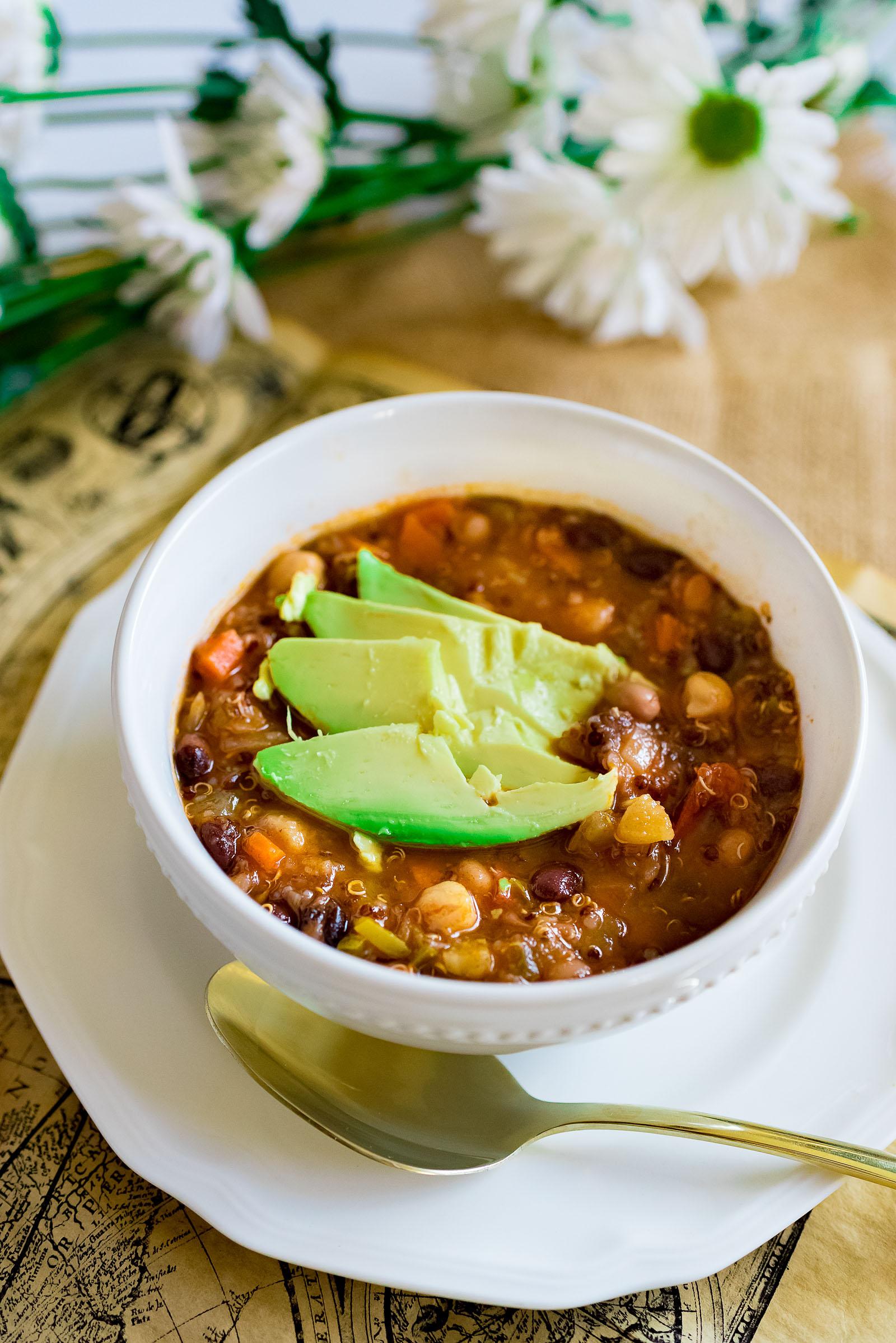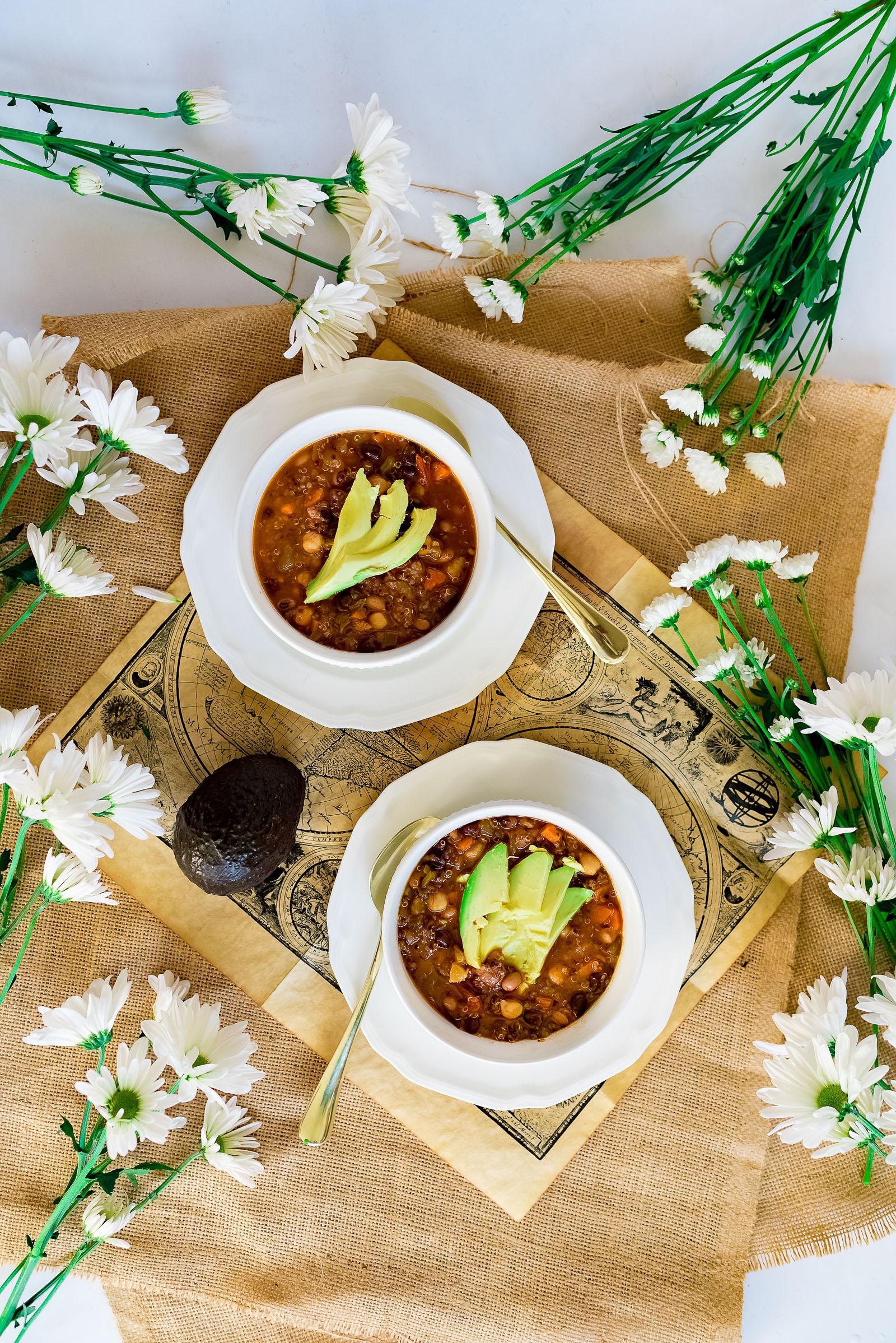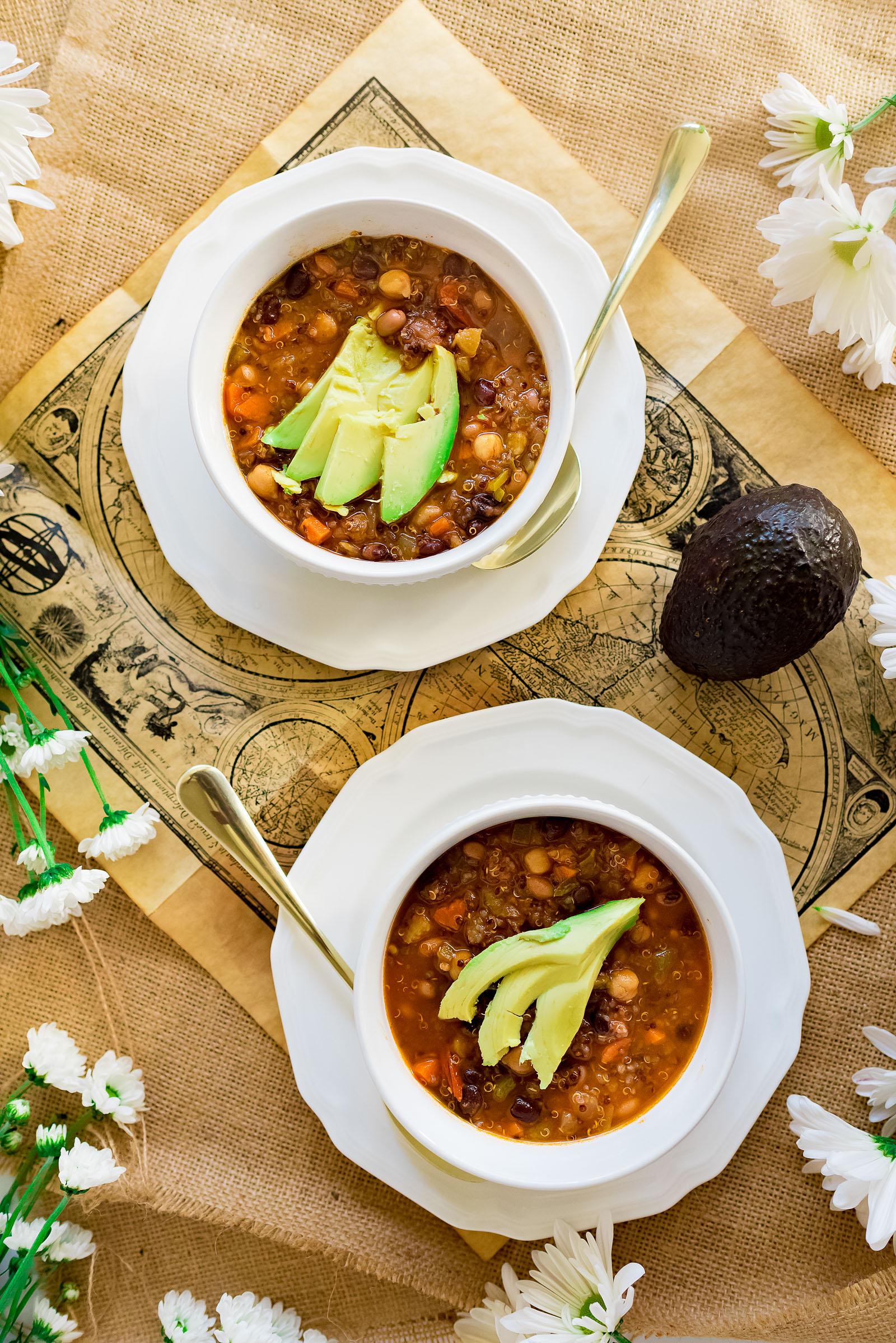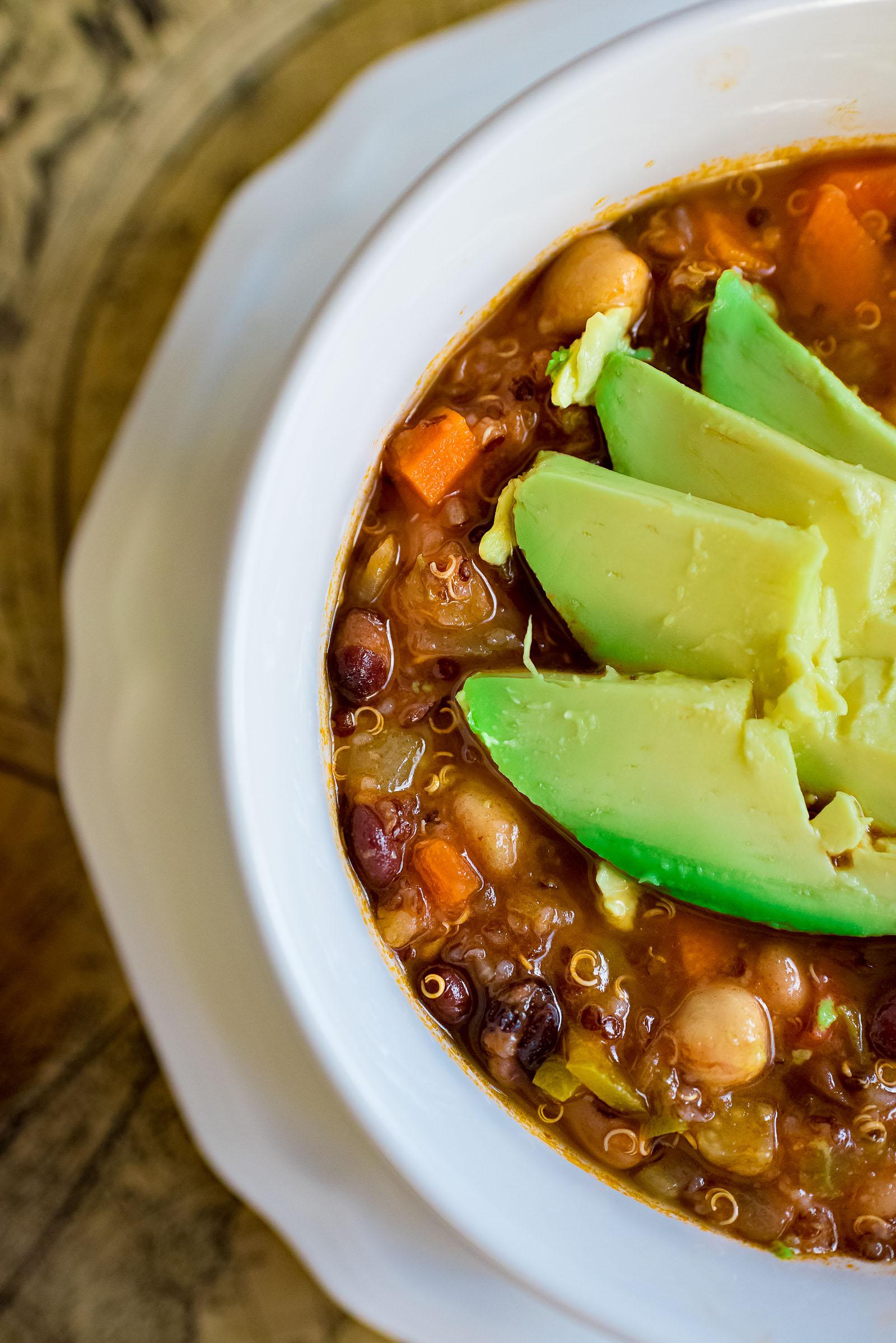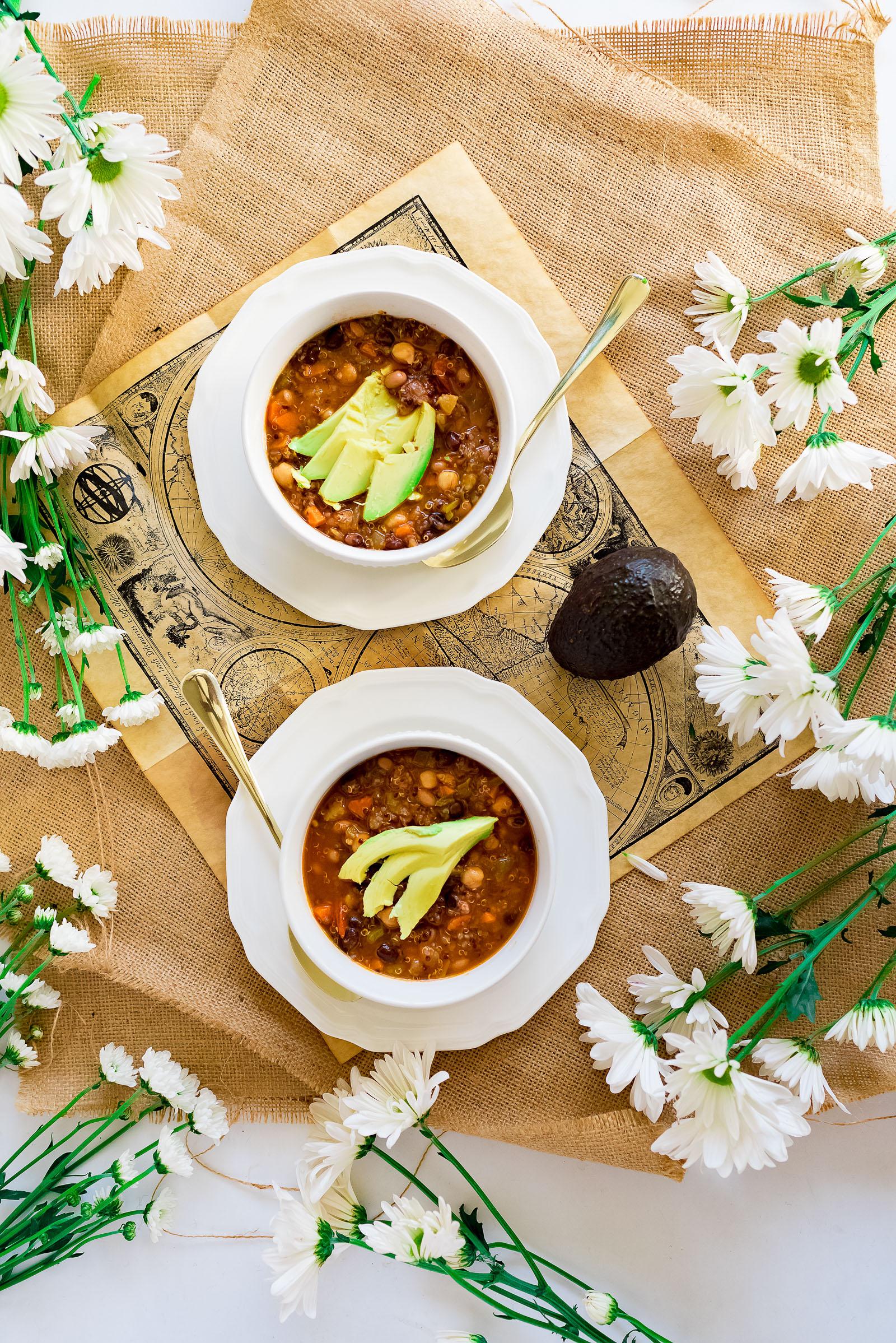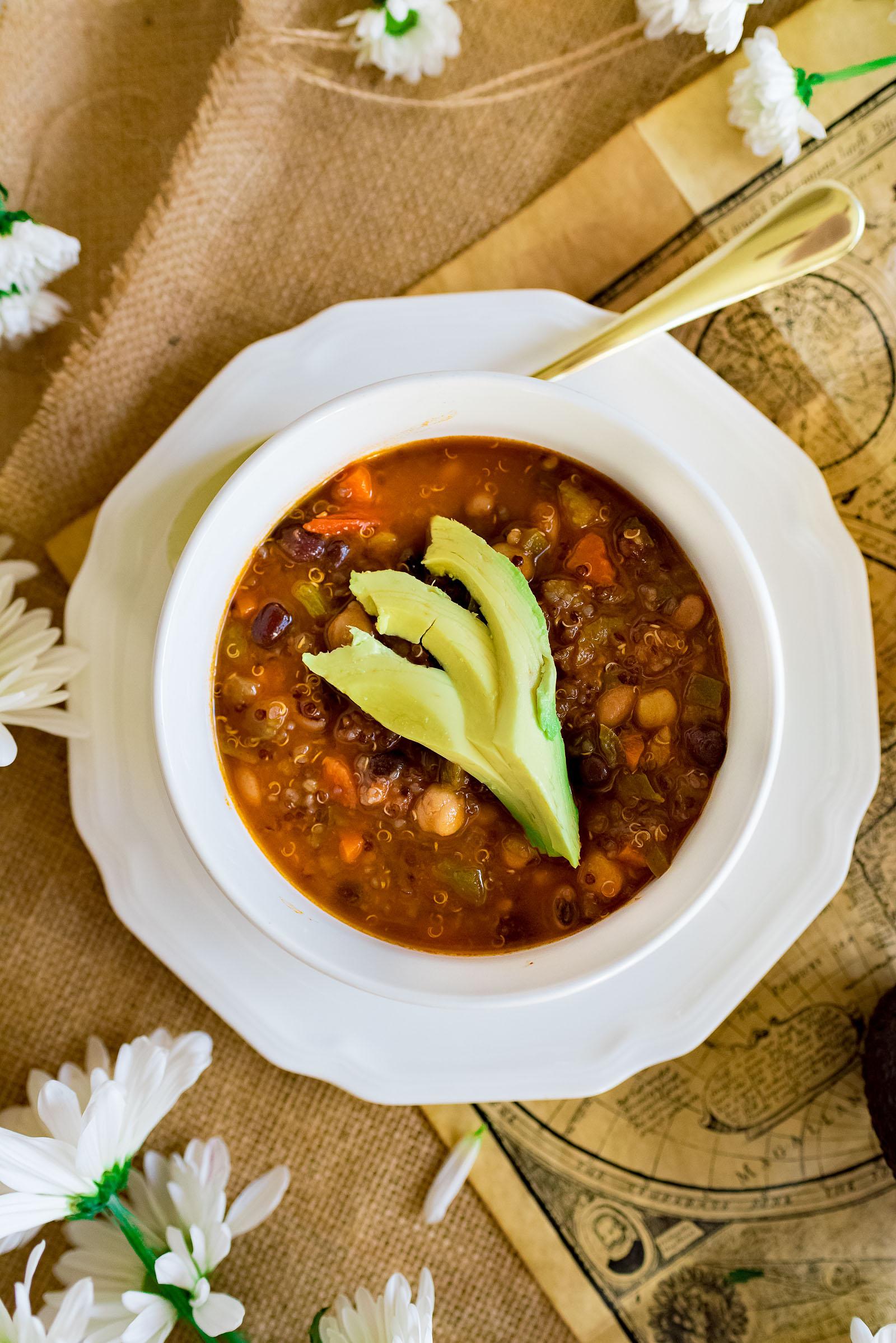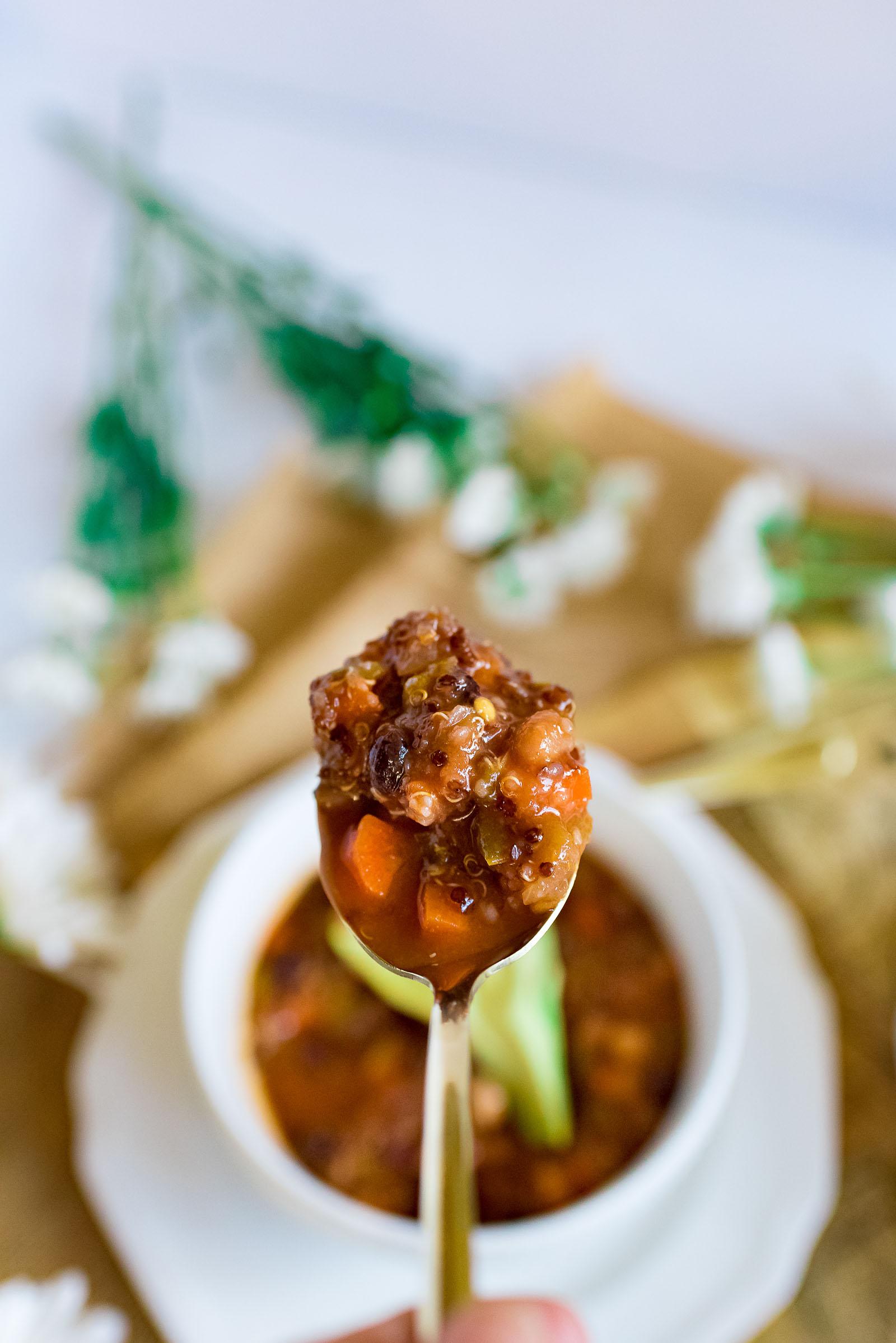 Don't forget to share your Quinoa Chili photos with the #SedBona tag on Instagram and Twitter!