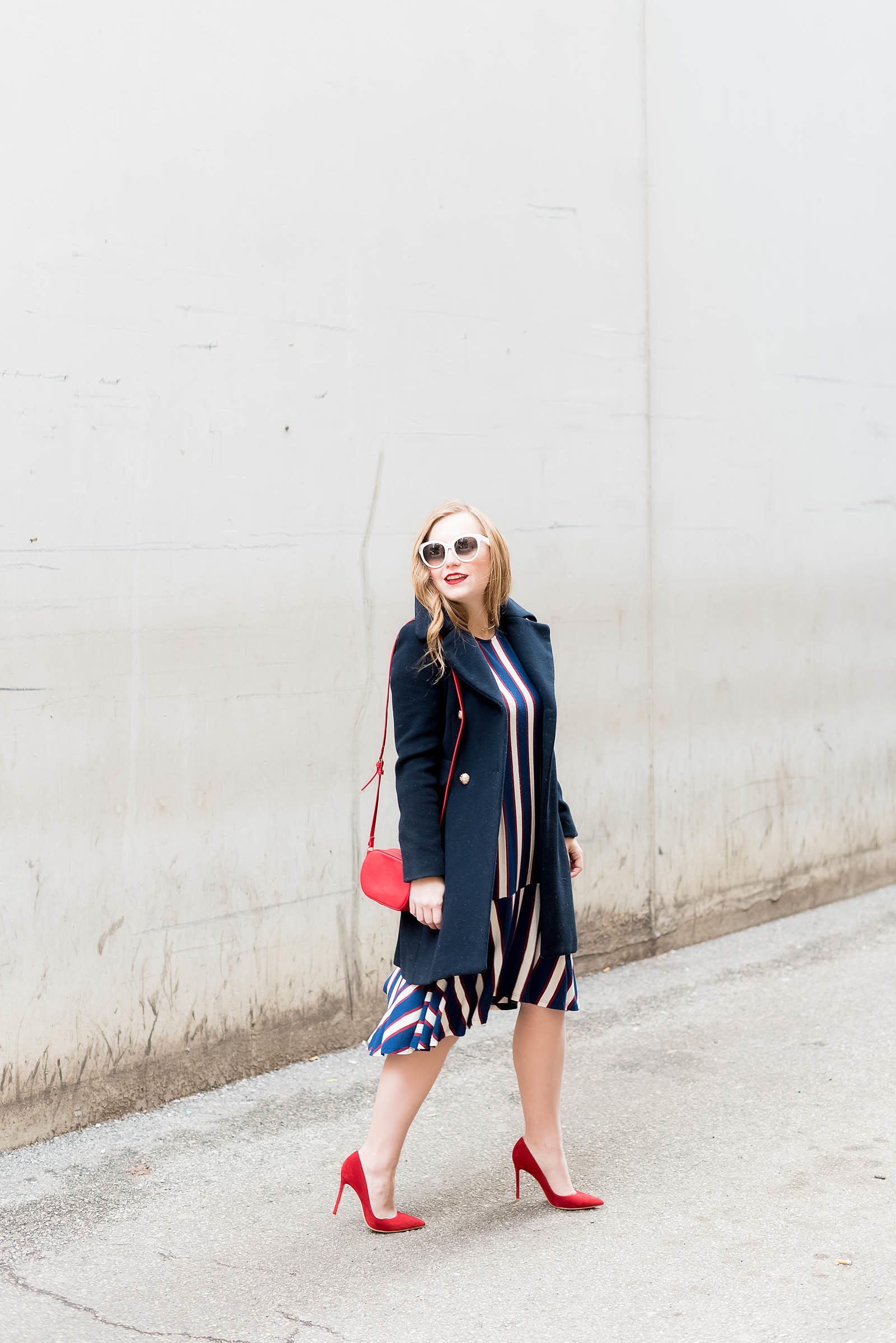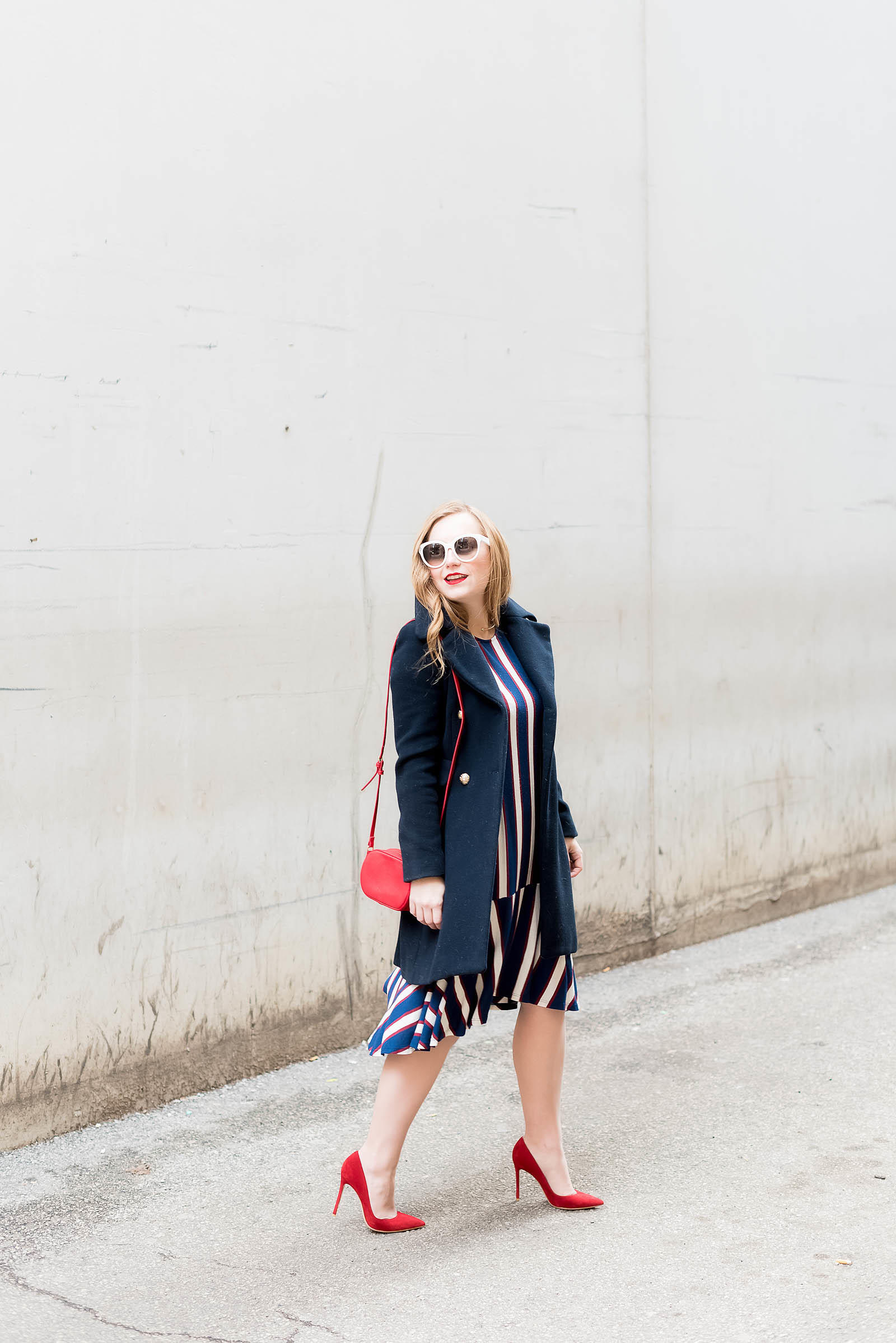 "The fishermen know that the sea is dangerous and the storm terrible, but they have never found these dangers sufficient reason for remaining ashore."
— Vincent Van Gogh
SHOP THE LOOK:
Coat – Zara (similar) || Dress – Zara (similar) || Pumps – Gianvito Rossi (similar) || Bag – Forever 21 (similar) || Necklace – c/o Bauble Bar || Sunglasses – Céline (bought on the Real Real) || Lips – Stila in 'Beso'
Photos courtesy of Heidi of Wishes & Reality
For the past few days I've been lucky enough to be exploring Lapland, Finland on a media trip inspired by the latest season of the Bachelor.
And to sum it up as quickly as possible (because believe me, this experience deserves its own post), the trip has been incredible.
Lapland, located in the Arctic Circle and the official home of Santa Claus, is almost all forests. There are reindeer, huskies (and dog sledding!), mounds and mounds of snow, and endless seas of tranquil, unmolested white landscapes.
To say it's been a dream to shoot would be an understatement. And while we thus far have not caught a glimpse of the Northern Lights thanks to the cloudy evenings, I can suddenly understand why Finland is on so many people's bucket lists. It's unique. It's different. It's an adventure.
Yes it's VERY rural. VERY cold. And VERY Finnish. But it's really one of the true last wildernesses in the world. The feeling of standing out in the forest in complete solitude is over-whelming (and very good for you! The Japanese art of "forest bathing" has always been one of my favorite ways to relax).
And while I was nervous about the trip, especially because I've never travelled this far north before (even on our cruise to Alaska 2.5 years ago), I'm so glad I took the plunge instead of "staying ashore".
I can't wait to share more of our Finnish adventures but for now enjoy my outfit posts sans snow.