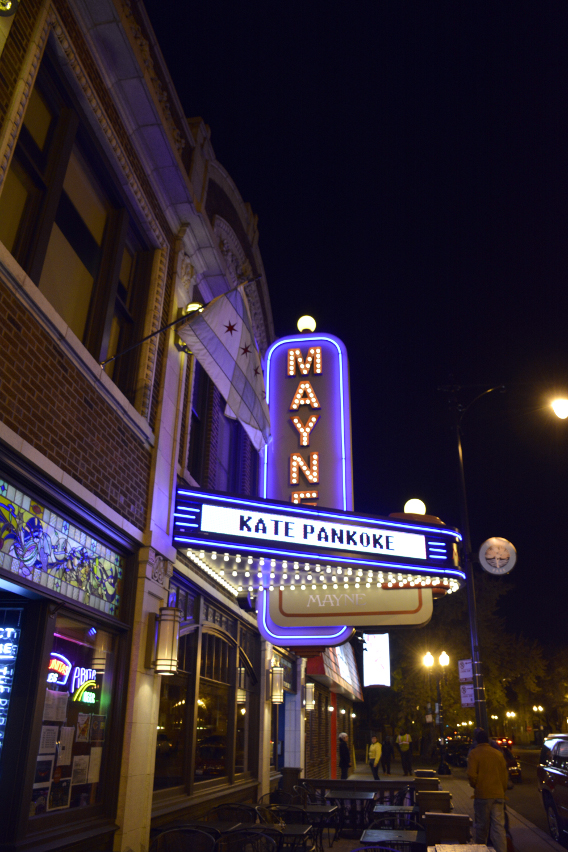 On October 30th, Season Four of Project Runway All-Stars aired on Lifetime and I was honored to attend the Chicago Launch Party at the Mayne Theater, hosted by designers Kate Pankoke and Justin LeBlanc.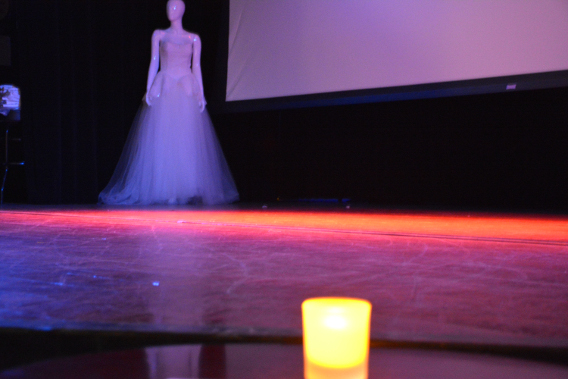 Inside the beautiful theater, several of Kate's incredible wedding dress designs were showcased on stage. This Kate gown from her bridal line Elaya Vaughn is jaw-dropping, wouldn't you agree?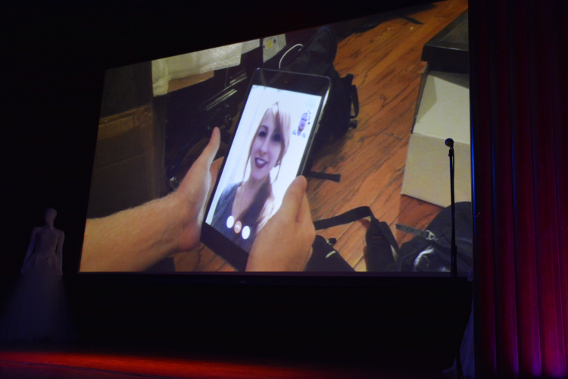 Kate's witty brother hosted the evening's launch party, kicking it off with this hilarious, tongue-in-cheek video of Kate reminding him to not run late for the evening's show and him running around his apartment and Chicago and then into the theater before sprinting in real-life onto the stage. A great entrance for an even greater event!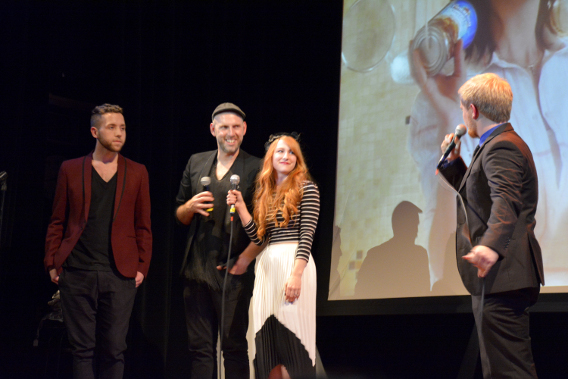 After introducing the designers Kate and Justin, we watched the first episode of Season Four live. During each commercial break the designers ran back out on stage to talk about their experience and have a little Q&A with the audience.
They spoke about the craziness behind screen and what they were actually experiencing during each part of the first episode, filmed in NYC this past summer.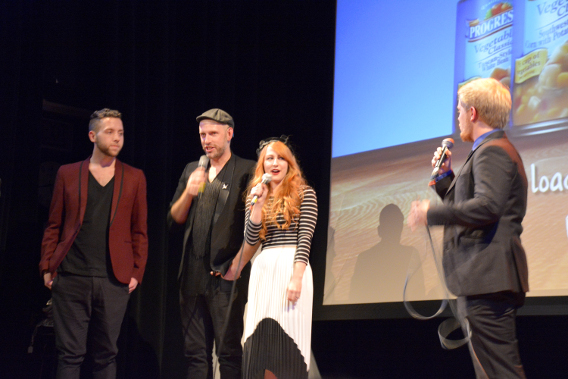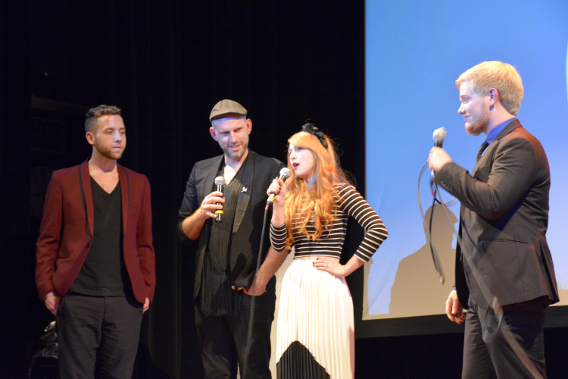 Wasn't Kate's outfit just divine? #StripesandPleatsForever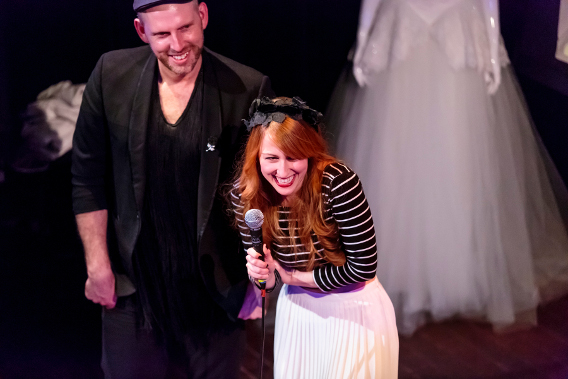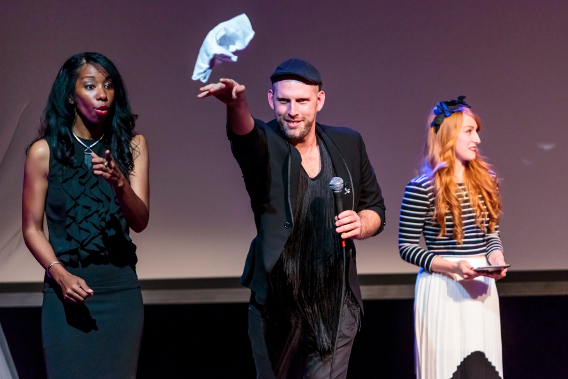 They even hosted trivia giveaways and threw Project Runway t-shirts out to the winners in the crowd.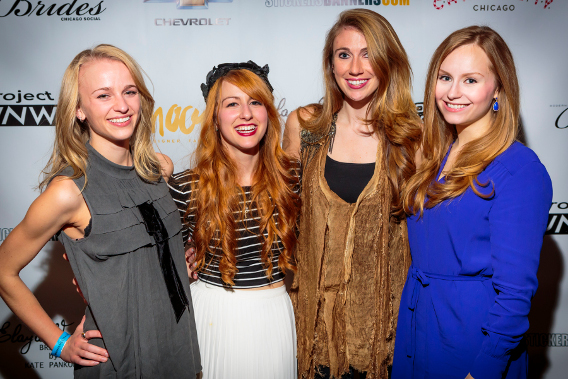 Posing with my girls and the evening's star, Kate, on the red carpet after the episode airing. You may recognize my bright blue LK Bennett dress — I posted about it previously here (available here).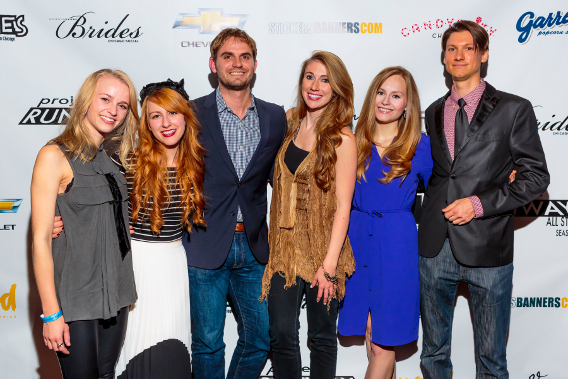 Photo Credit for the last five images goes to the incredibly talented photographer, Stephen J. Serio. Be sure to check out his astounding portfolio of work here (especially his drool-worthy food photos!).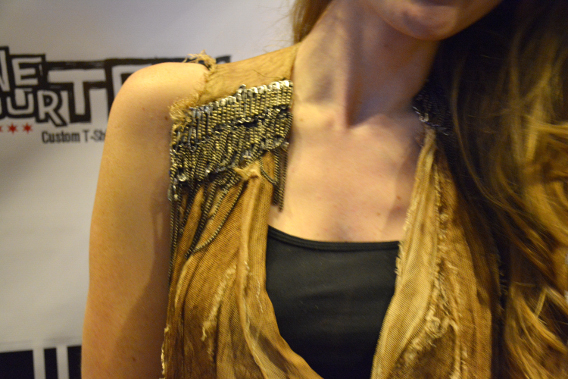 What I loved most (and forgot my flash to capture properly) was Jackie's gorgeous top, a one-of-a-kind Kate Pankoke original design! Such a fitting tribute to such a talented designer and wonderful friend.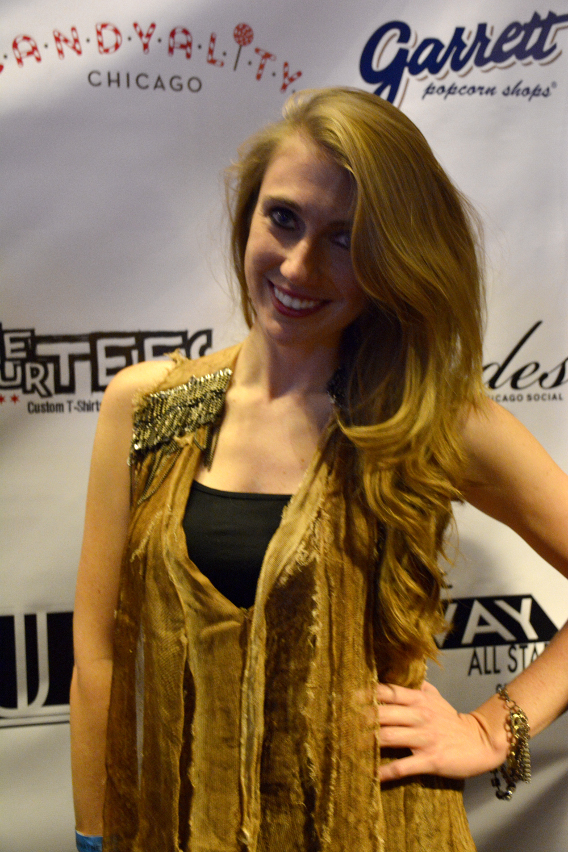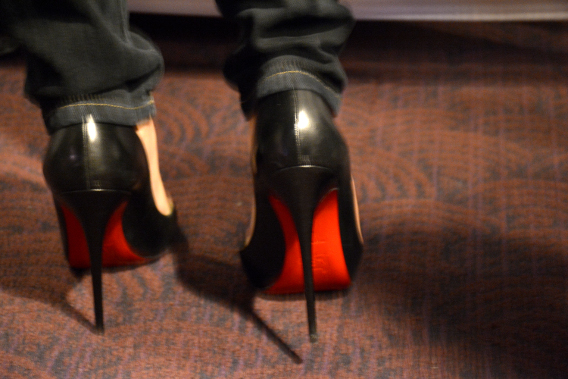 But my favorite part of Jackie's outfit was her pumps — what better to wear on a red carpet than those famous red soles? If only Jackie and I were the same shoe size! Available here.
And a huge congratulations to Justin for winning last week's unconventional challenge on Thursday! Good luck to both you and Kate this season!! I can't wait for Thursday's 'Wicked'-themed episode (sneak peek here).