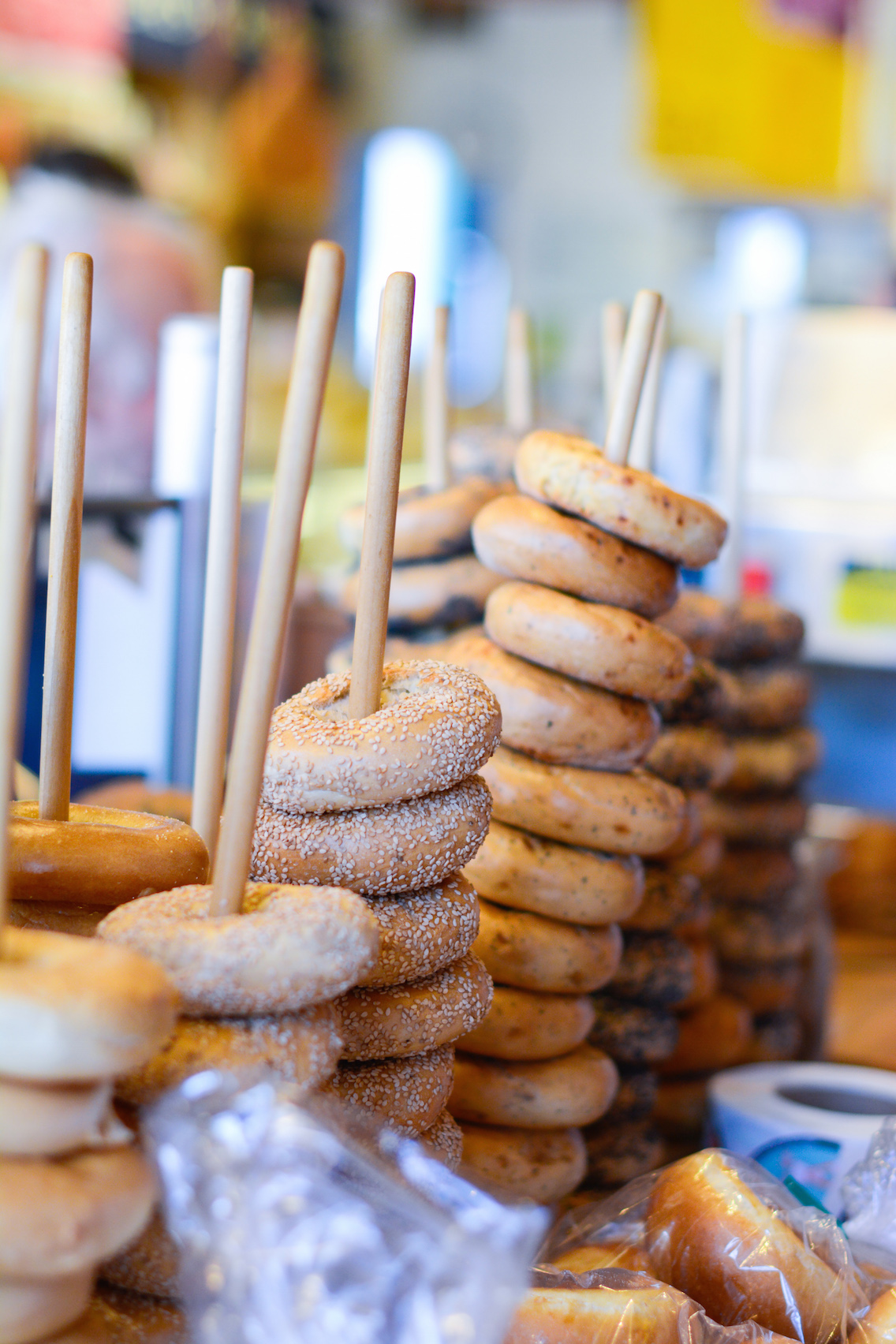 Ask most University of Michigan alums where to eat in Ann Arbor and almost all of them will point you to Zingerman's Deli. Actually, should I say almost?? Who am I kidding? They'll ALL point you to Zingerman's!
That super-famous Midwestern deli rumored to rival the very best NYC delis.
Jam-packed with fresh bagels, lox, Michigan cherries in all sorts of incarnations, and every condiment and sauce you can think of, walking into Zingerman's feels like walking into a culinary laboratory of pure deliciousness. And it's a trip which most alums consider to be non-negotiable when visiting Ann Arbor.
Well, you know me. You KNOW I can't resist the urge to conduct my own food investigations (remember my quest for the original cronut?), so when Hubby and I came into town for a wedding last month, we just had to stop at Zingerman's.

The deli itself is split into a front store section, a back restaurant, and a separate coffee shop next door. We waited in a quick line, placed our breakfast order and found a cozy table to relax at while we waited for our food.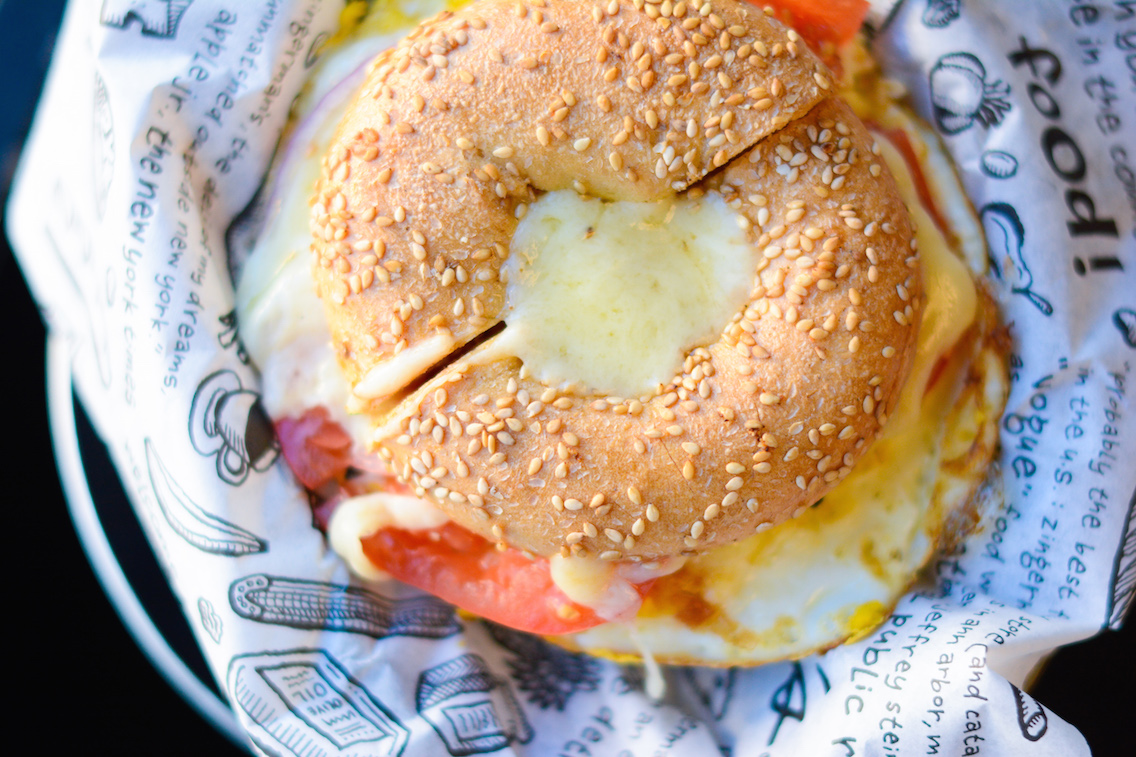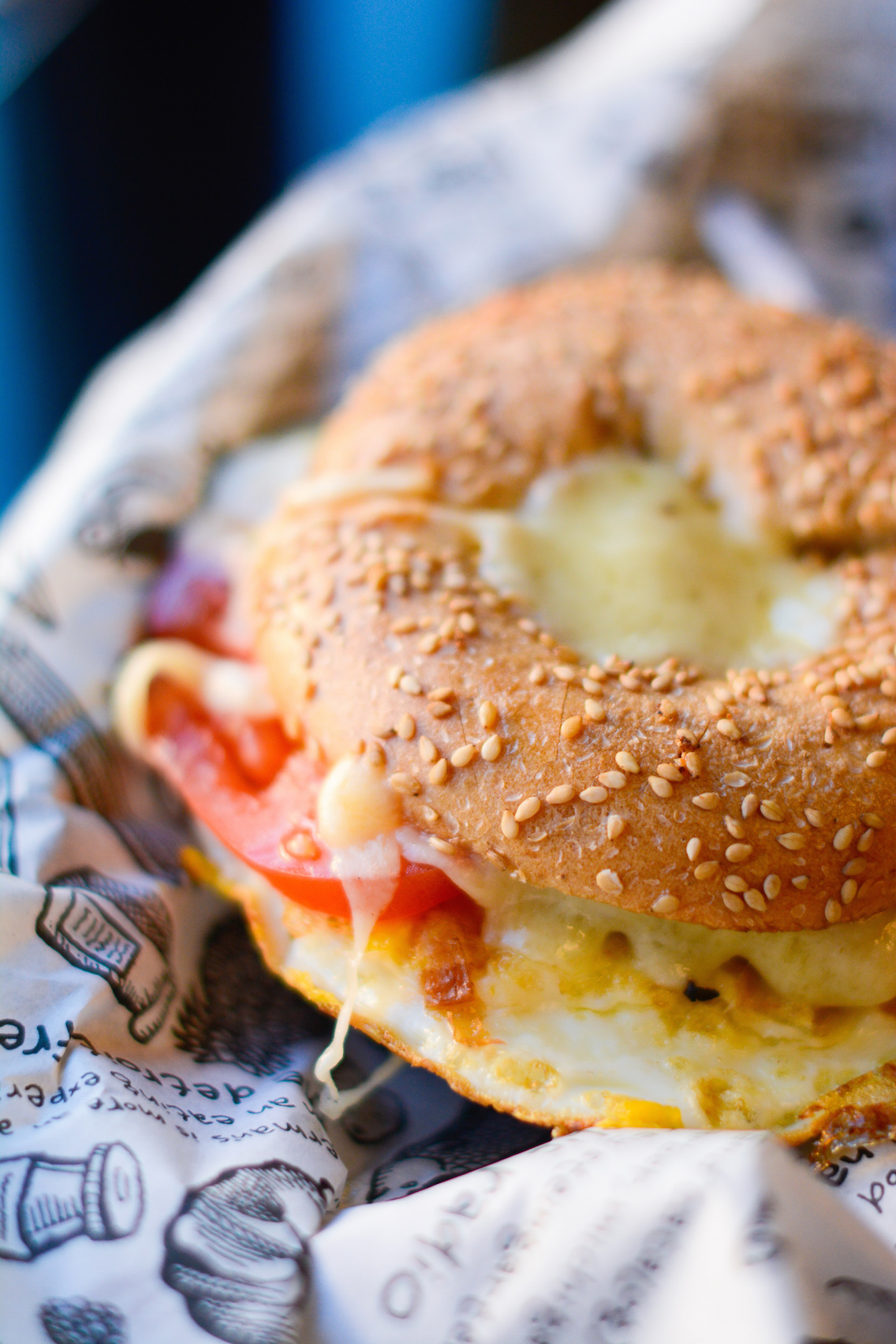 I ordered the #401 Becky's Backstage Breakfast Sandwich of Vermont cheddar cheese, two eggs, tomato & red onion on a toasted sesame bagel.
The cheese oozed, the bagel crunched… it was a beautiful vegetarian breakfast sandwich that could scare away the strongest of hangovers (not that I had one…).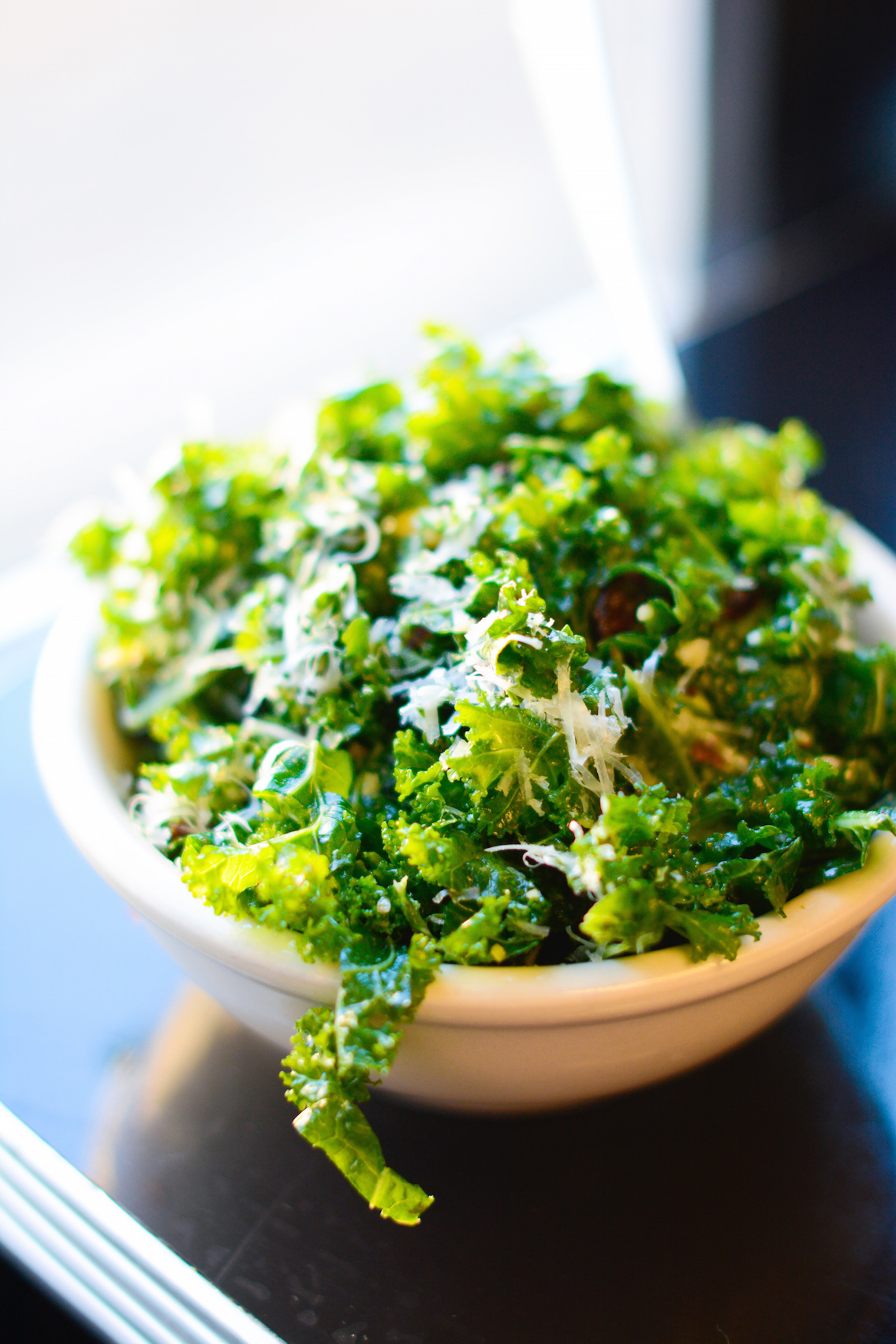 We also tried a heaping side of the healthier Catalan Kale Salad. Now, I LOVE a good kale salad. I really can't get enough nutrient-dense kale leaves. This version is tossed with apples, golden raisins, flame raisins, olive oil, almonds, salt, and pepper, all in an almond and olive oil dressing.
It's simple. It's healthy. But it doesn't taste healthy.
Kale Salad WIN! I'm already itching to recreate my own version of this salad at home.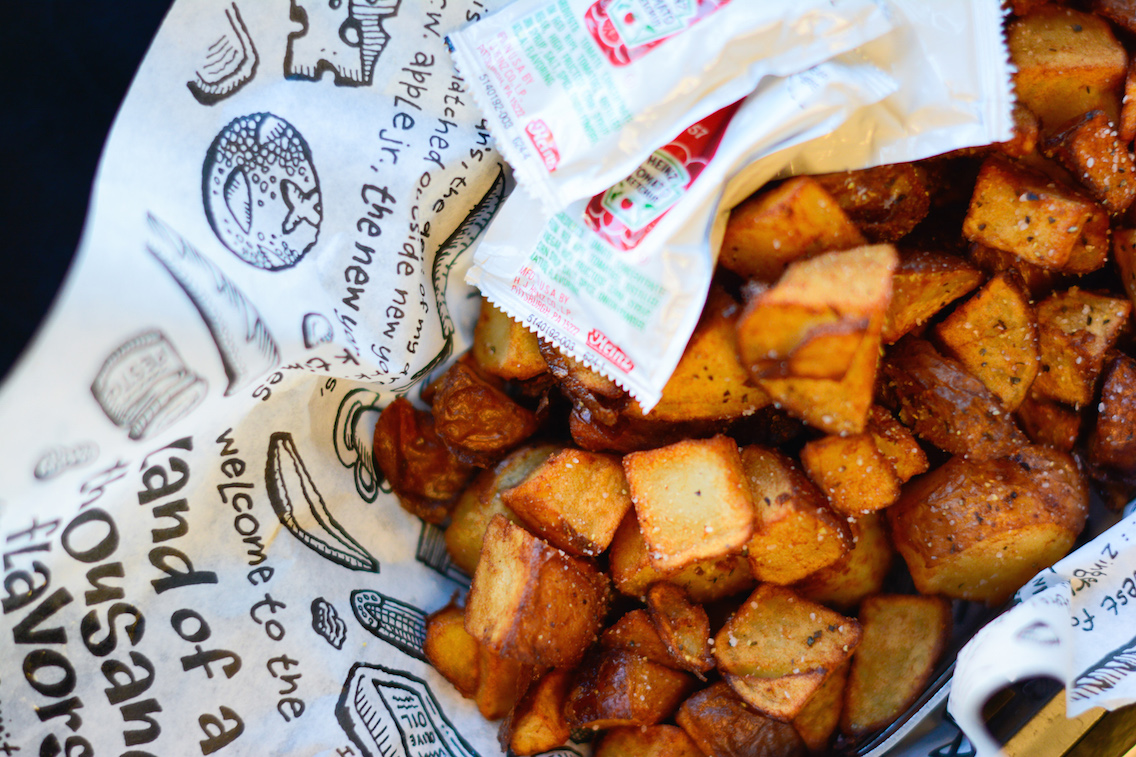 But to ensure we were sampling enough (and not because of those hangovers…) we also shared an order of Zing-Taters, simple, deep-fried redskin potatoes tossed in plenty of seasoning.
Wow were these delicious!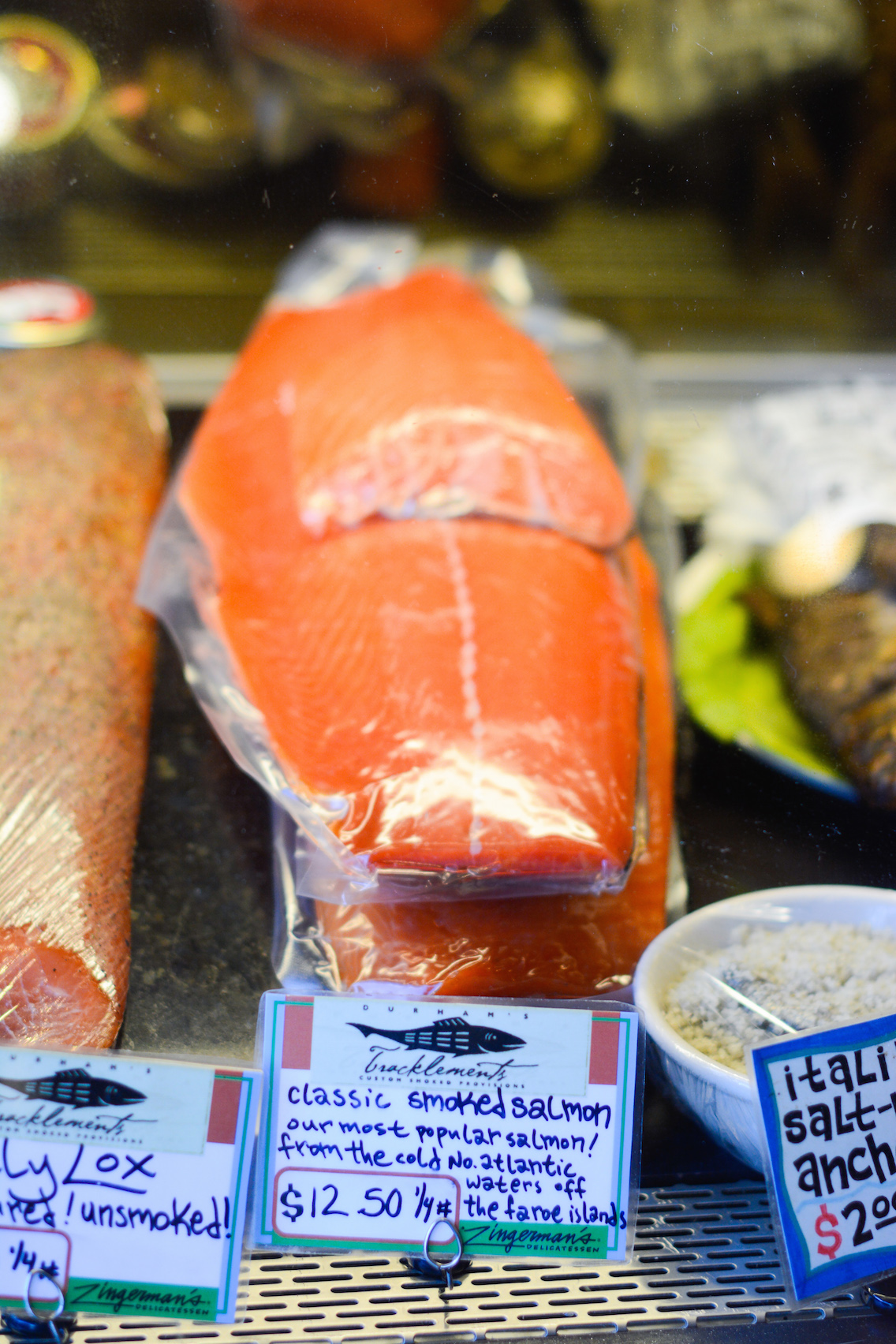 After breakfast we took the opportunity to explore more of the deli-section which was packed with all sorts of delicious things like lox,
Zingerman's-branded Cold Brew Coffees,
all sorts of condiments like olive oil and balsamic vinaigrette,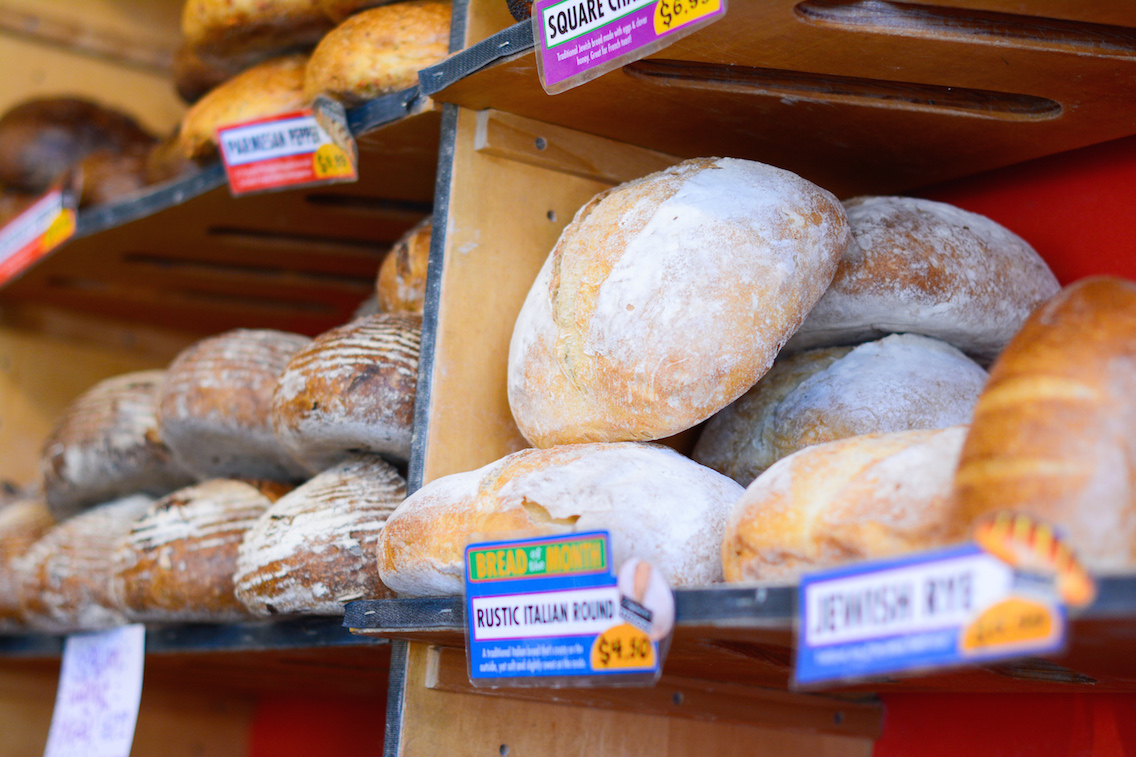 and every type of fresh-baked bread you can imagine!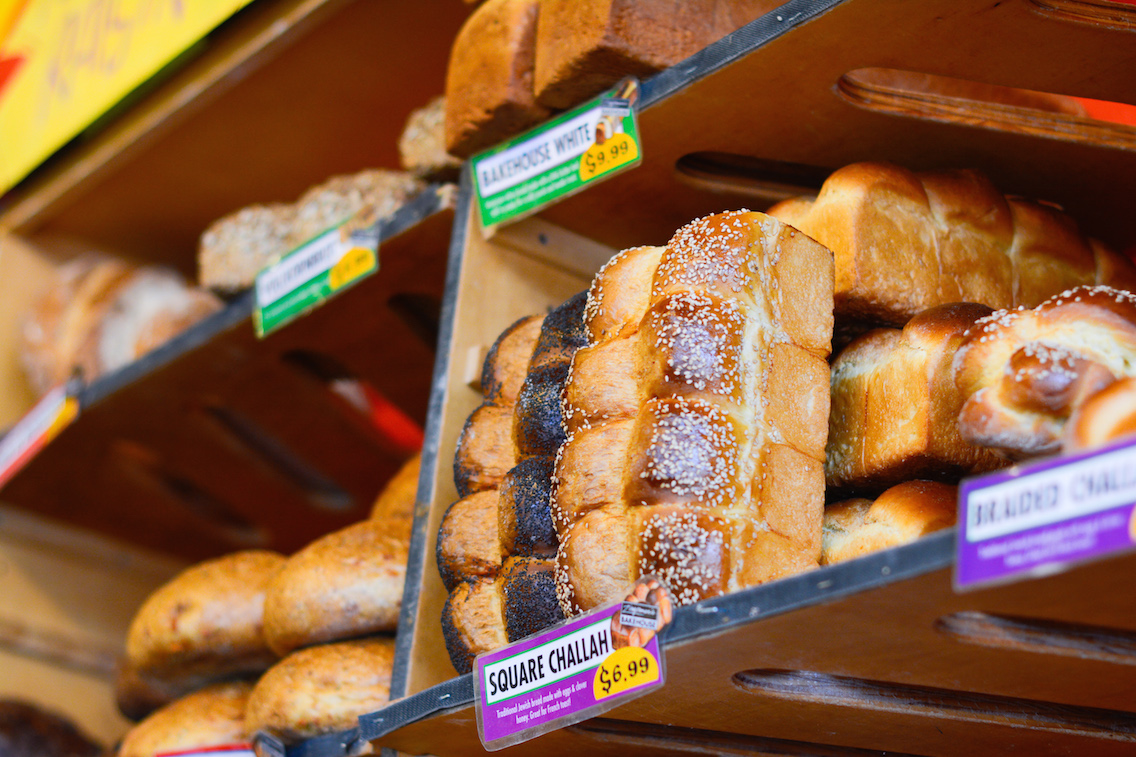 I wanted to take everything home!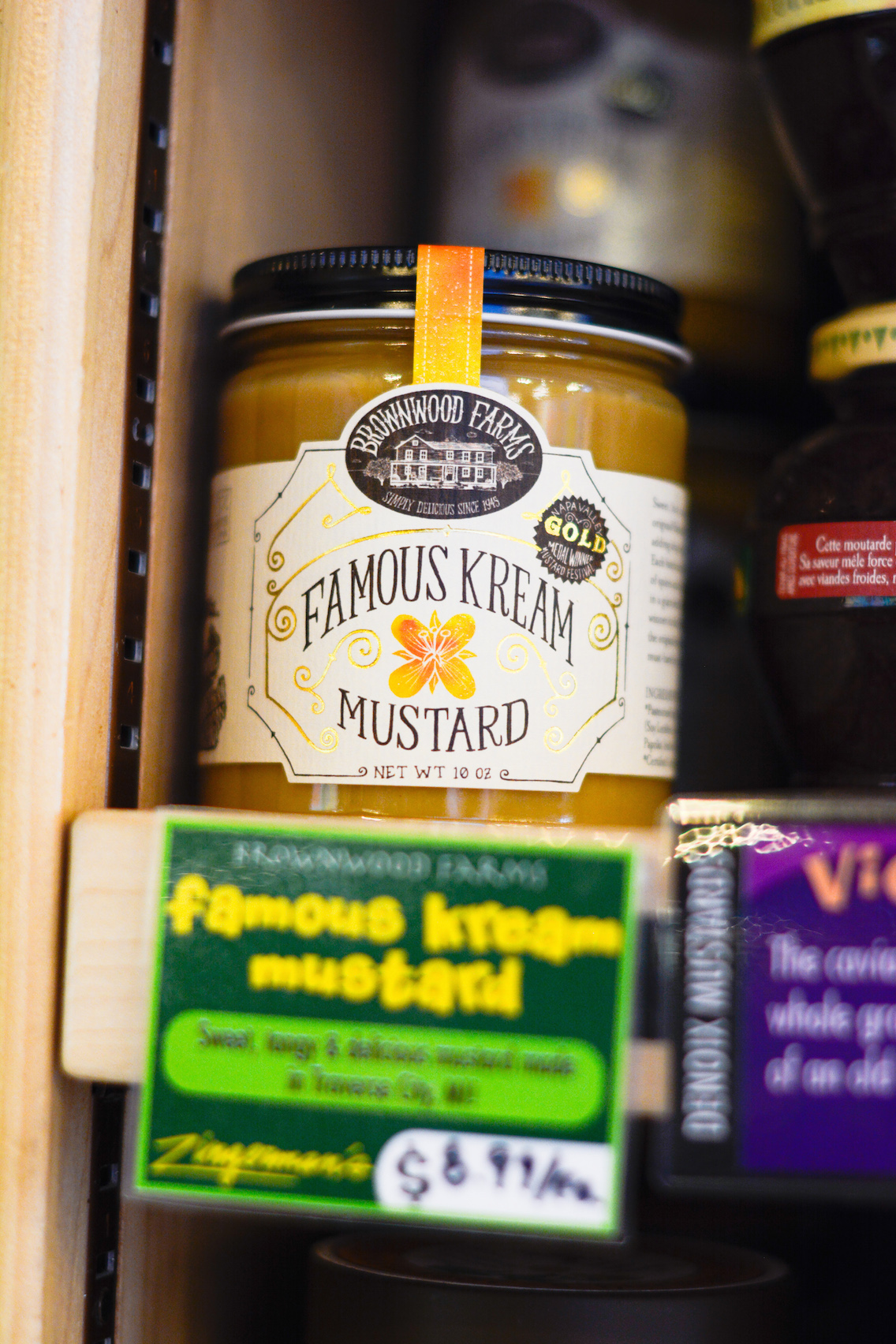 But ultimately Hubby and I left with only one legendary bag of Zingerman's Magic Brownies (which we promptly ate on our long drive back to Chicago only to realize how foolish we were for only buying ONE bag) and a jar of their famous Kream Mustard for Michigan-alum Anna.
Our first visit to Zingerman's only left me hungry for more — is anyone headed to Ann Arbor soon? I have a few Zingerman orders to place if you are!