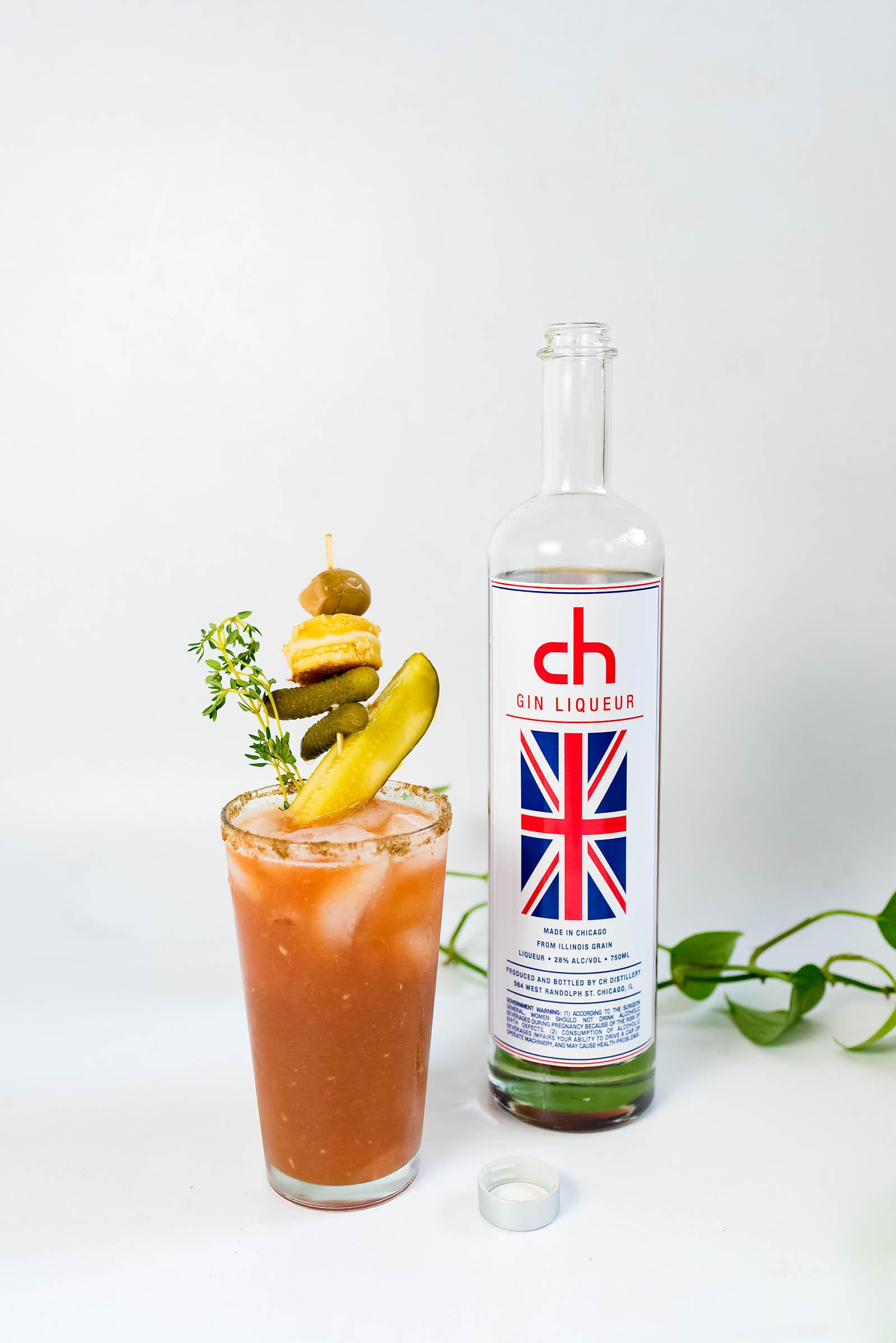 Fresh.
Vegetal.
Spicy.
Boozy.
What's not to love about a bloody mary?
Especially first thing in the morning. I swear one bloody mary can cure just about anything.
Ever since my birthday brunch at Gs in Amsterdam I've been obsessed with bloodys (much like my michelada obsession after my trip to Mexico). Their gin bloody mary was so fresh and vibrant. Spicy but not TOO spicy. And yet simple enough that the moment I came home I began experiment with making my own.
The key to a really killer bloody mary is in the freshness of the ingredients. You wouldn't make orange juice with old oranges would you? The same rule applies for bloody marys — the fresher your flavors, the better the bloody.
And the moment I saw a particularly delicious pile of heirloom tomatoes at the farmer's market last week, I knew exactly what I wanted to turn them into…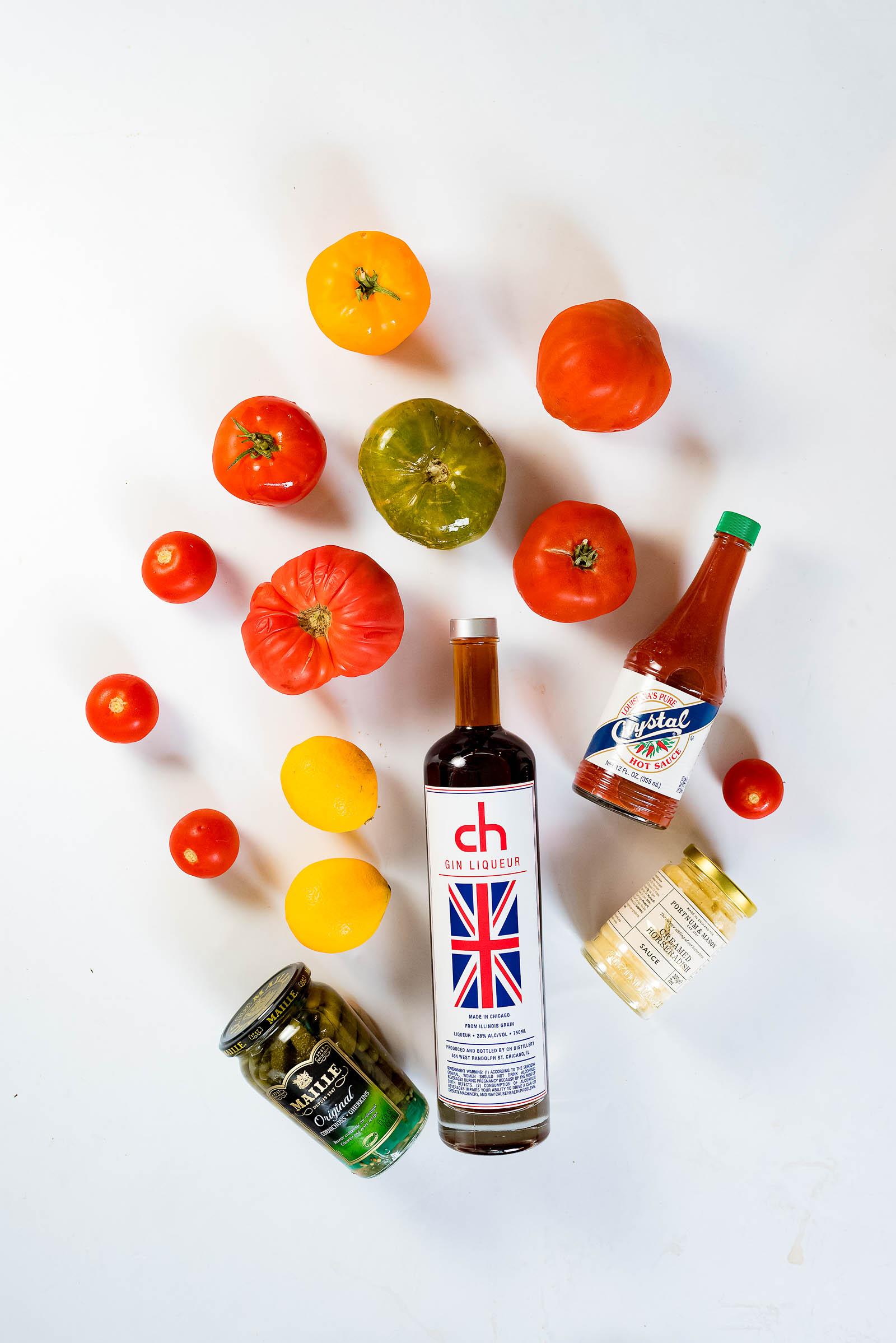 Heirloom Gin Bloody Mary
Yields 16 Cocktails
6 lbs Heirloom Tomatoes, Chopped (regular tomatoes work if you can't find fresh heirlooms)
1 – 4 Stalks Celery
2 Lemons, Juiced
1 Garlic Clove
2 Tbsp Sea Salt
1 Tbsp Horseradish
1 Tbsp Pickle Juice (taken from the pickle jar)
3 Tsp Hot Sauce
1 1/2 Tbsp Worcestershire Sauce
1 oz Gin (I love using CH Distillery)
For Garnish:
Green Olives (optional)
Dill Pickles (optional)
Cornichons (optional)
Mini Grilled Cheese (see recipe below)
Sprigs of Thyme (optional)
Celery Salt (for the rim)
Make Bloody Mix: In a blender, purée tomatoes, celery, garlic, and sea salt until smooth. Chill in a bowl for at least an hour then press through a mesh sieve into a clean bowl. Discard solids. At this point you can store the tomato juice in the fridge for up to a few days. Once you're ready to start making your bloody mary mix, add the horseradish, hot sauce, pickle juice, and lemon juice to the tomato mixture.
Assemble Bloody Marys: Pour several teaspoons of celery salt onto a plate. Moisten the rim of each bloody mary glass with water or lemon juice, and run through the celery salt to rim. Pour in bloody mary mix to taste, then top with 1 ounce gin into each glass. Stir and add ice as desired.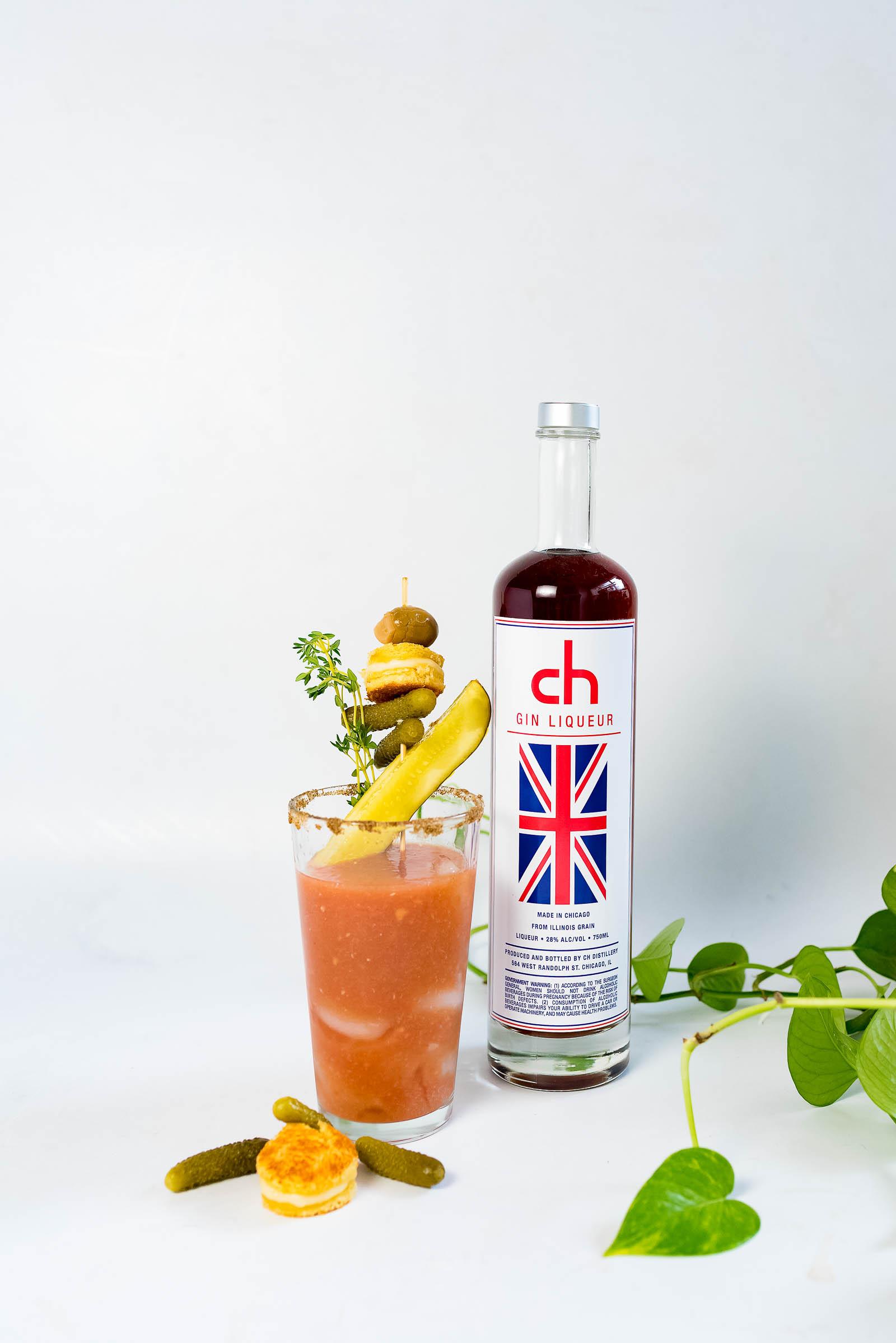 Mini Grilled Cheese Instructions: To make these cute, round grilled cheese "croutons", take two slices of bread (I prefer brioche if I can find it) and butter both sides lightly. Heat a skillet over medium-low. Place one slice of bread in the skillet. Top with two slice of cheese (I prefer swiss) and the second slice of bread. Cook until golden (about 6 minutes), then flip and cook until golden on the second side.
To serve as a bloody mary garnish, allow the grilled cheese to cool as you prepare the garnish skewers with your other garnishes of choice. Once cool, cut the grilled cheese with a round cutter and slide onto garnish skewer.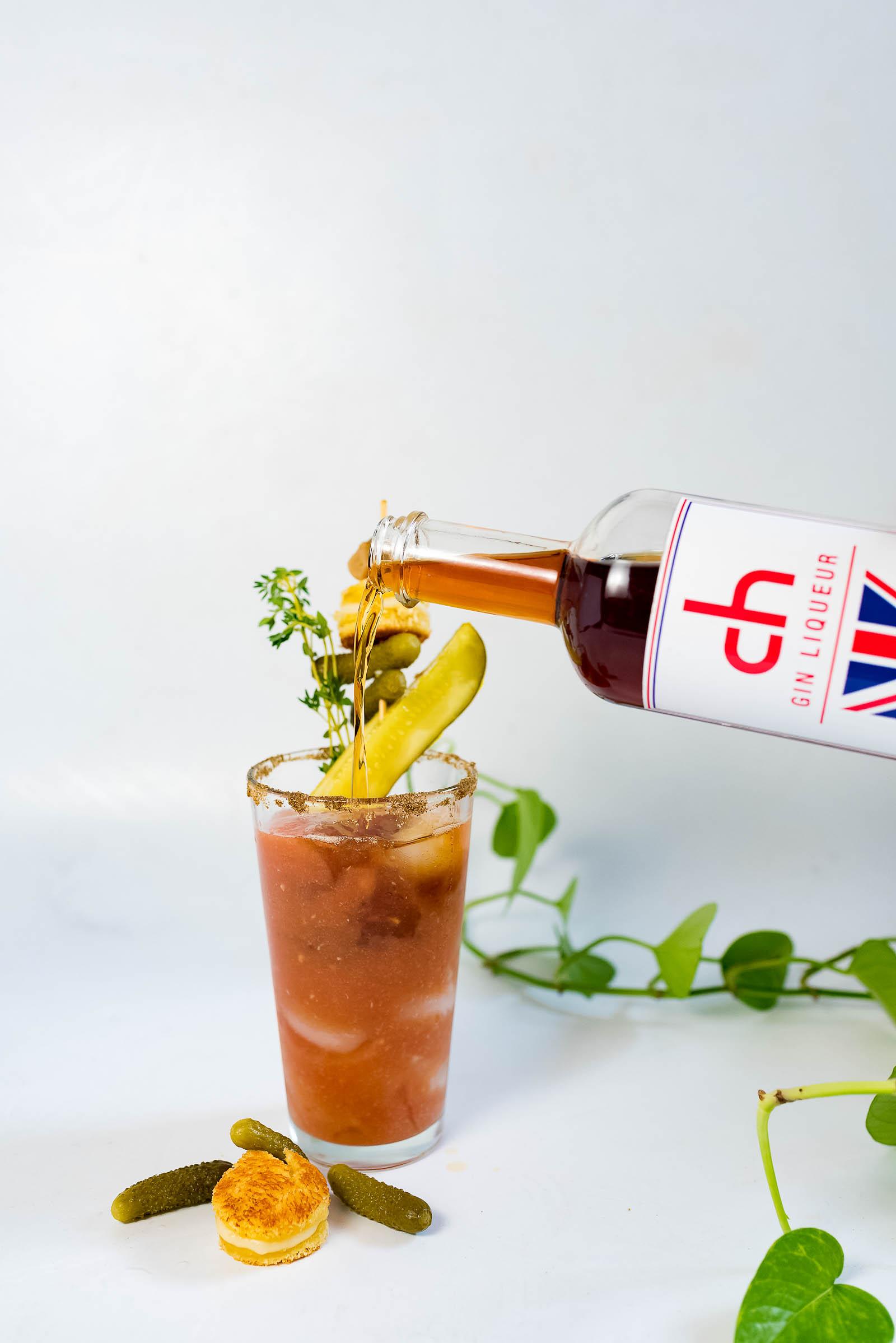 Other Fun Garnish Ideas:
Celery Stalks
Baby Corn
Rosemary Sprigs
Cocktail Onions
Shrimp
Dill Sprig
Cherry Tomatoes
Tater Tots
Homemade Pretzel (my favorite recipe)
Pickled Jalapeno
Lemon or Lime Wedge
Radishes
Mini Cheddar Biscuits
Bacon Strips
Cheese Chunks or Cheese Curds (a Wisconsin tradition!)
Cucumber Spear
Basil Sprigs
Mini Burgers
Fresh Oysters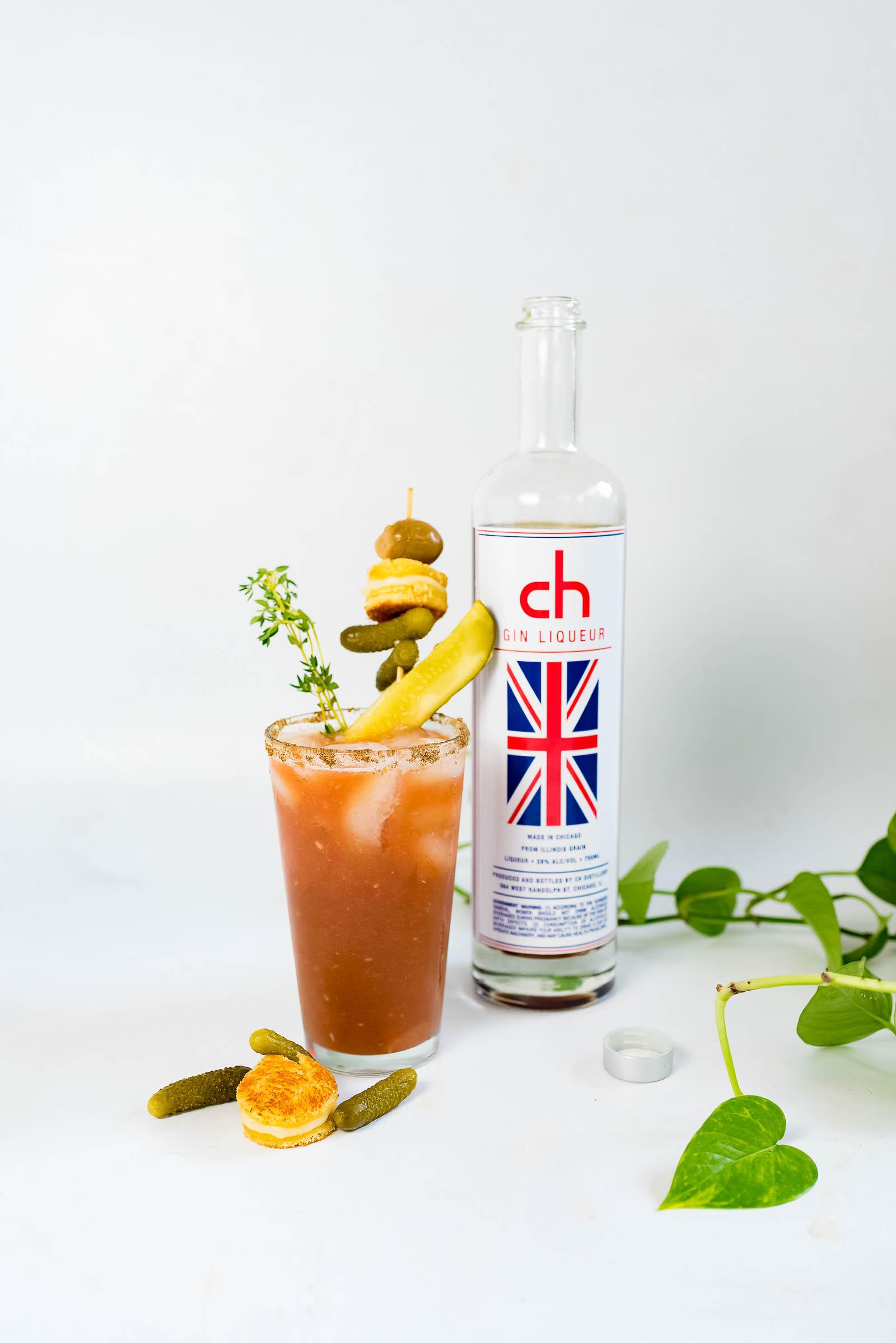 Side Note: In college I always used to rim my bloody marys with parmesan cheese. It's a delicious umami addition to the traditional bloody mary.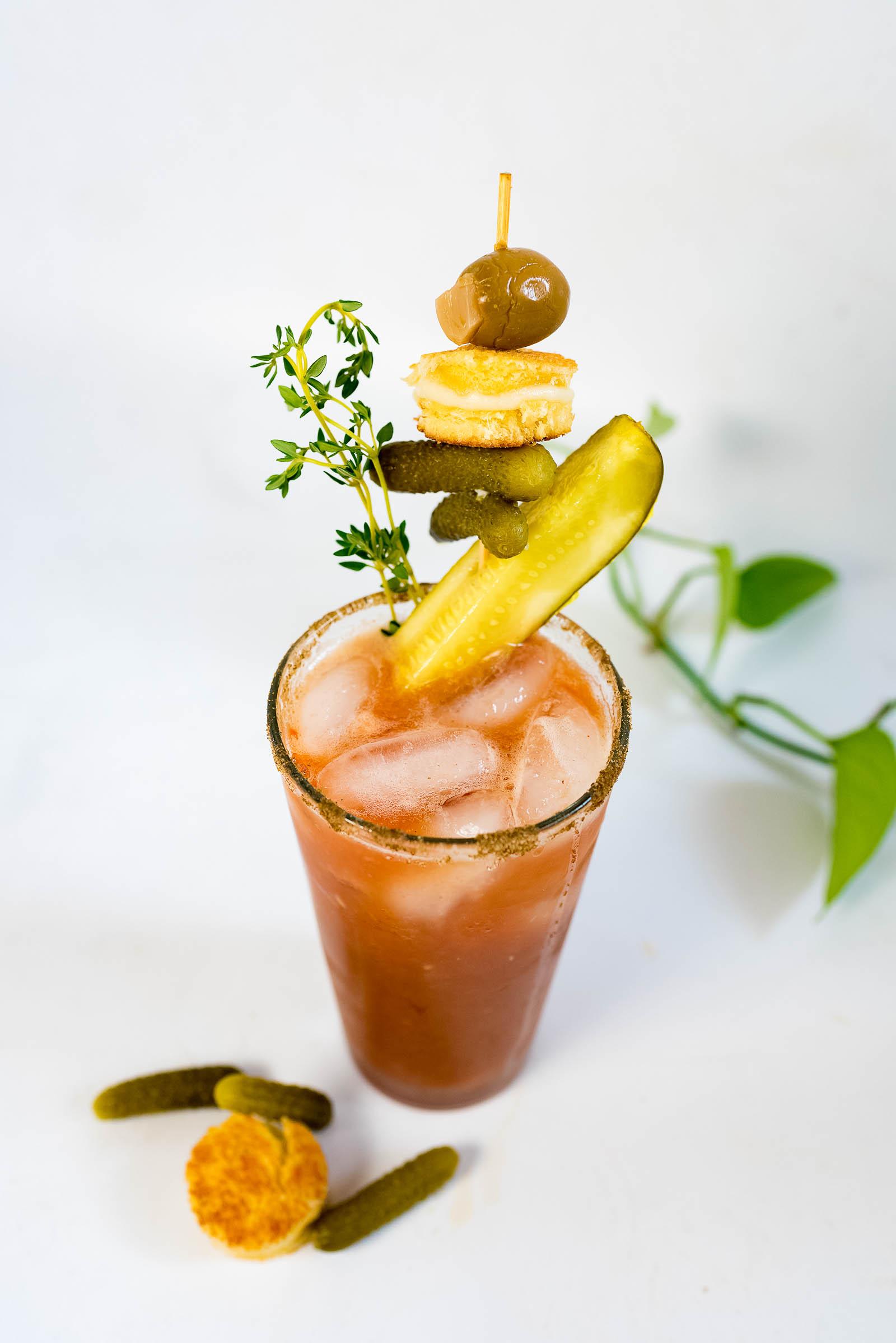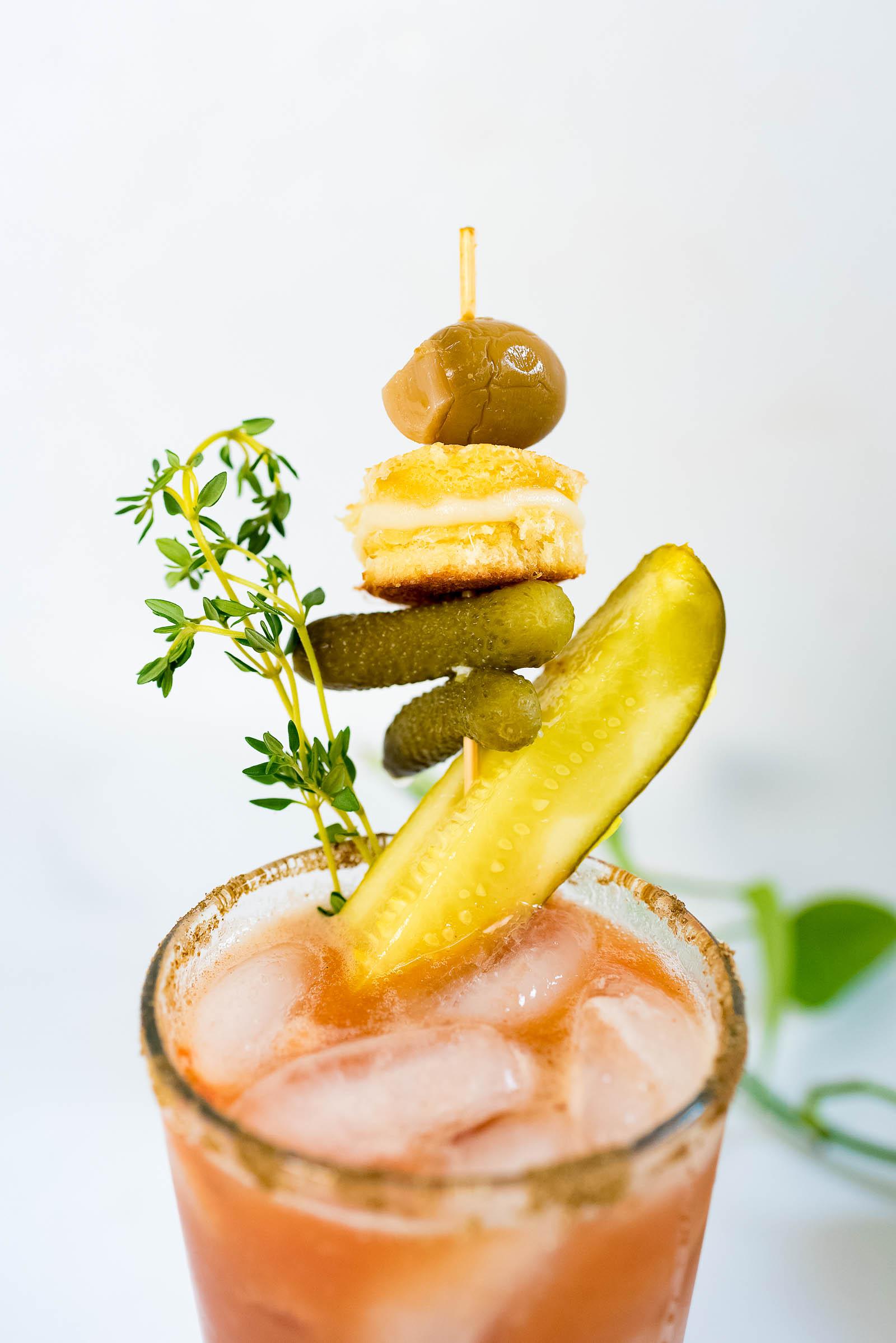 Don't forget to share your Gin Bloody Mary photos with the #SedBona tag on Instagram and Twitter!