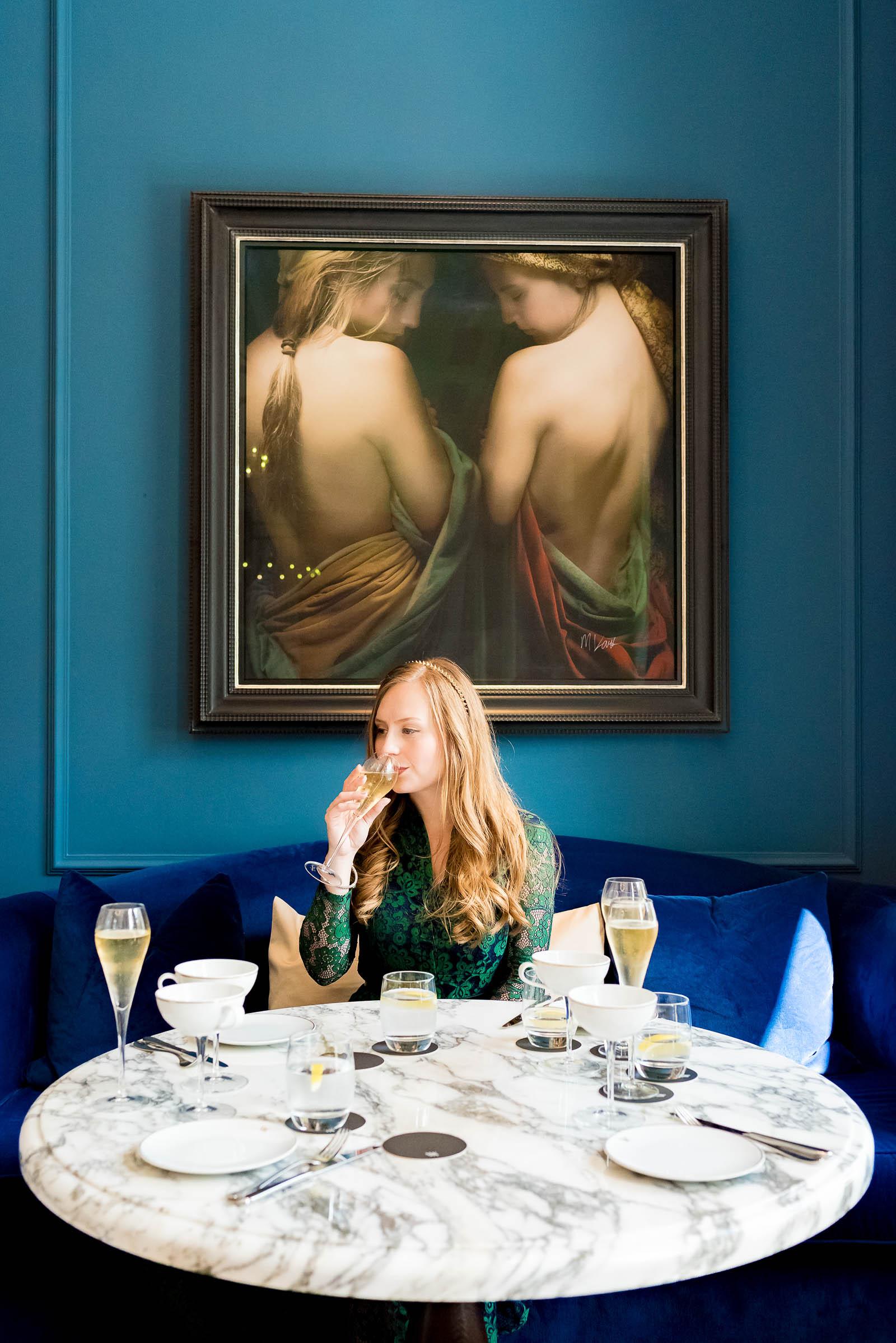 After my sister's amazing birthday trip to London last September, I couldn't help but want a birthday trip of my own this year for my 30th.
I'm not one to make a big deal about birthdays (last year I kept it very simple), but after all the fun we had last year in London, I knew Amsterdam would be just as memorable. And while I didn't have a lot of requirements for the trip, I did have a few things which were non-negotiable.
First on my list was afternoon tea.
And not just afternoon tea anywhere. Afternoon tea at the legendary Waldorf Astoria Amsterdam.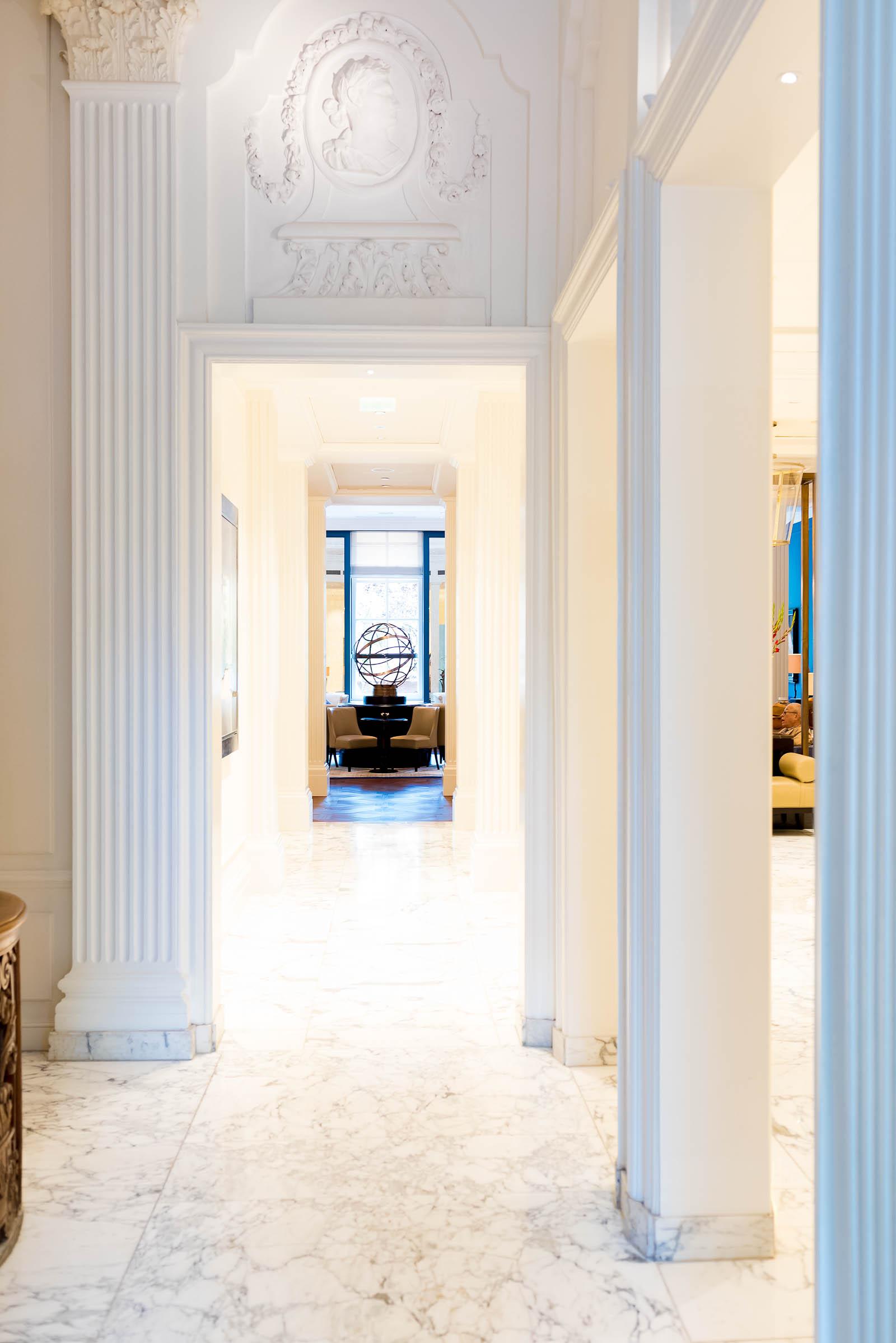 The Waldorf Astoria Amsterdam was opened in 2014 (after my last visit to Amsterdam) and is composed of six beautiful canal houses along the Prinsengracht canal near the Rembrandtplein.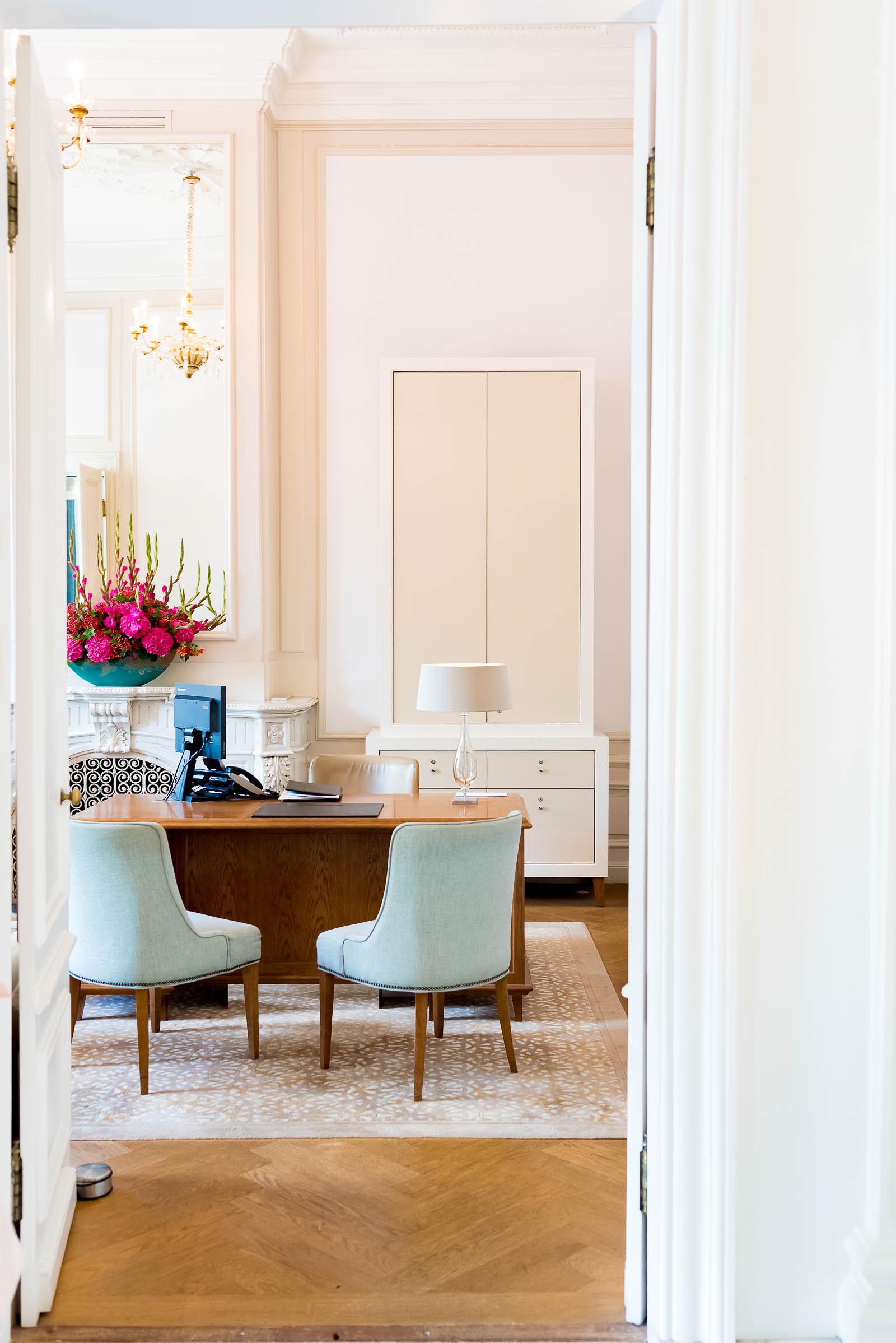 Just stepping inside the magnificent Waldorf Astoria feels like stepping back into the golden age of Amsterdam.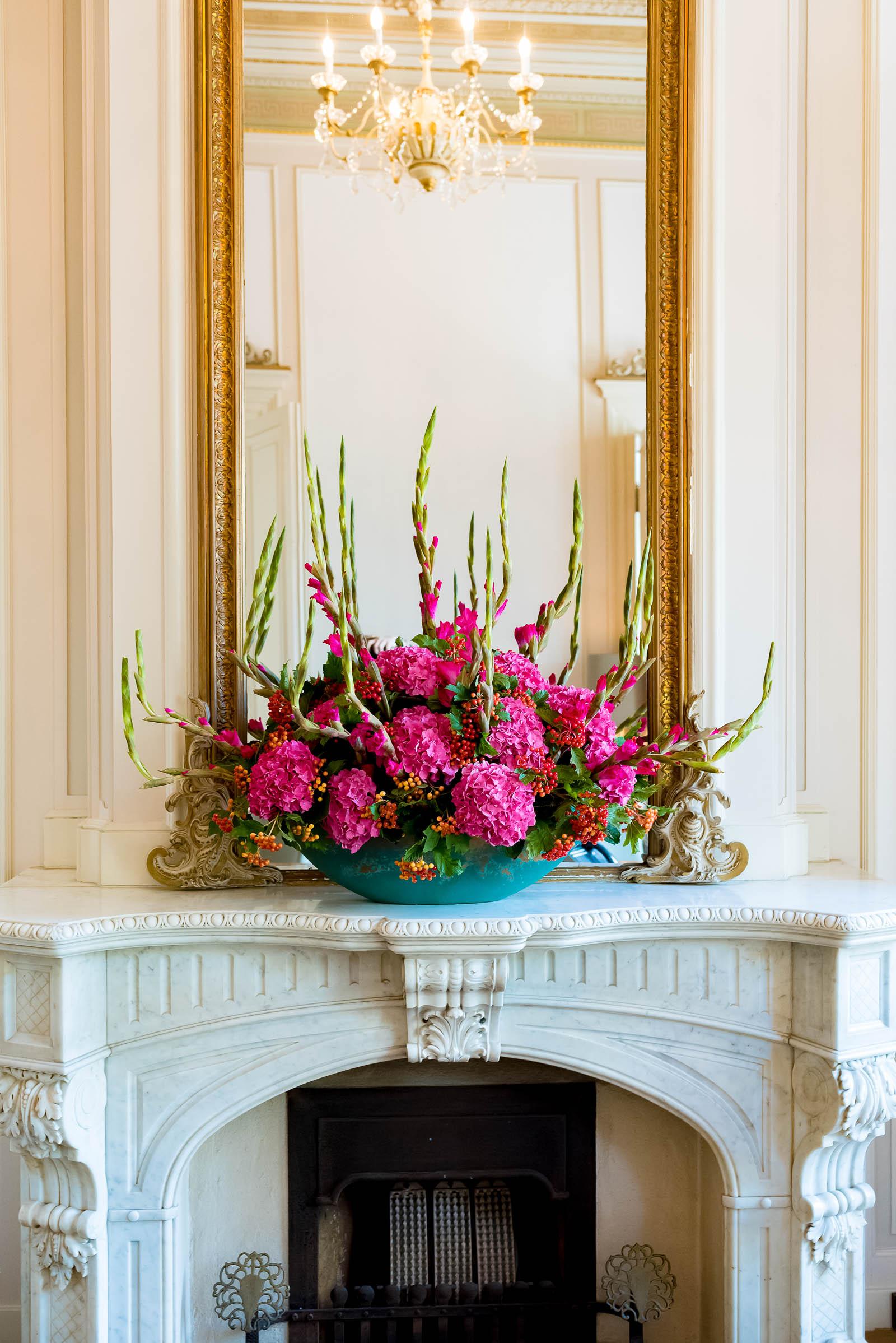 Everything from the exquisitely designed floral arrangements to the incredible architecture to the impressive marble fireplaces sing of regal splendor and time's gone by.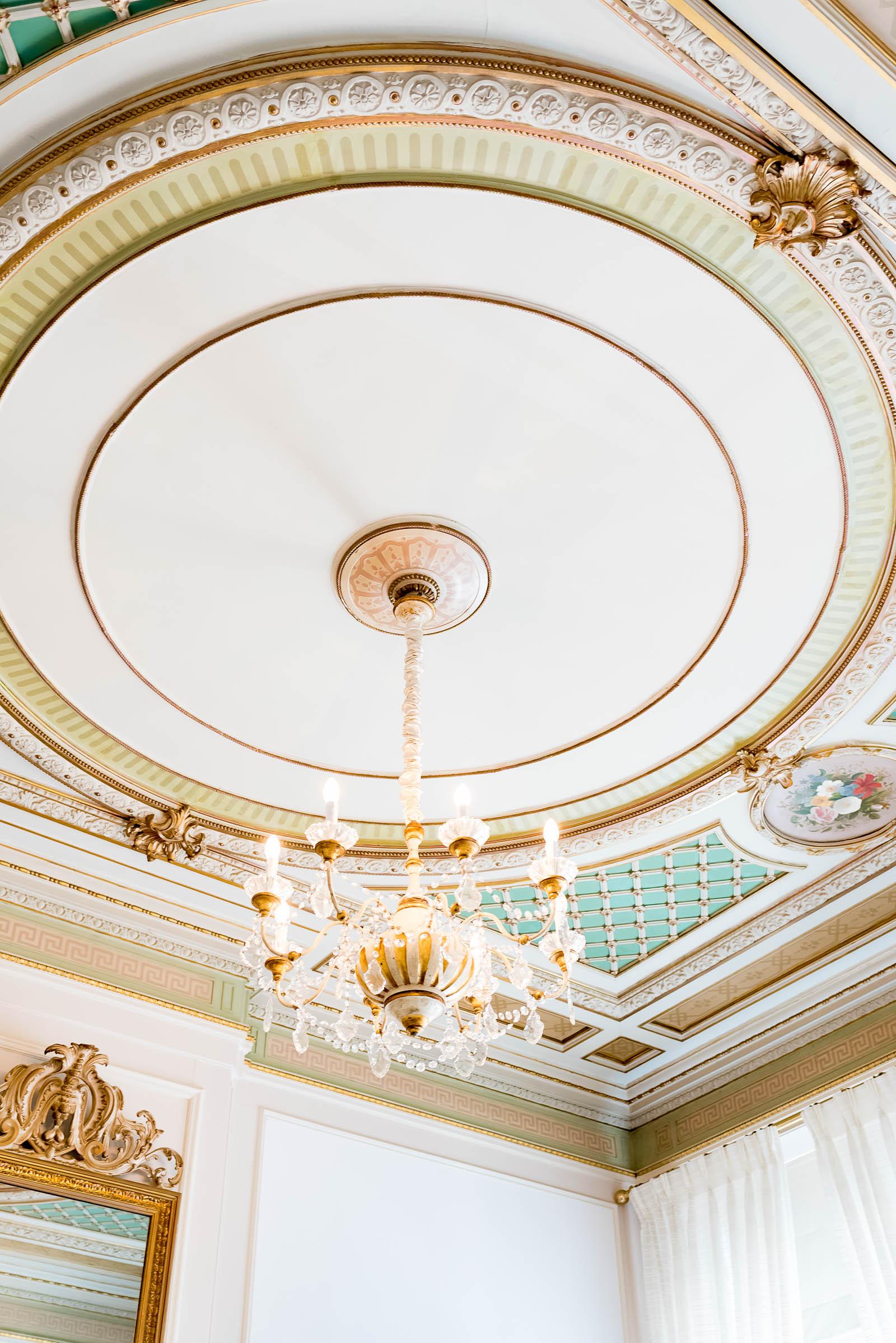 Not to mention the glorious array of chandeliers you'll find all around the hotel.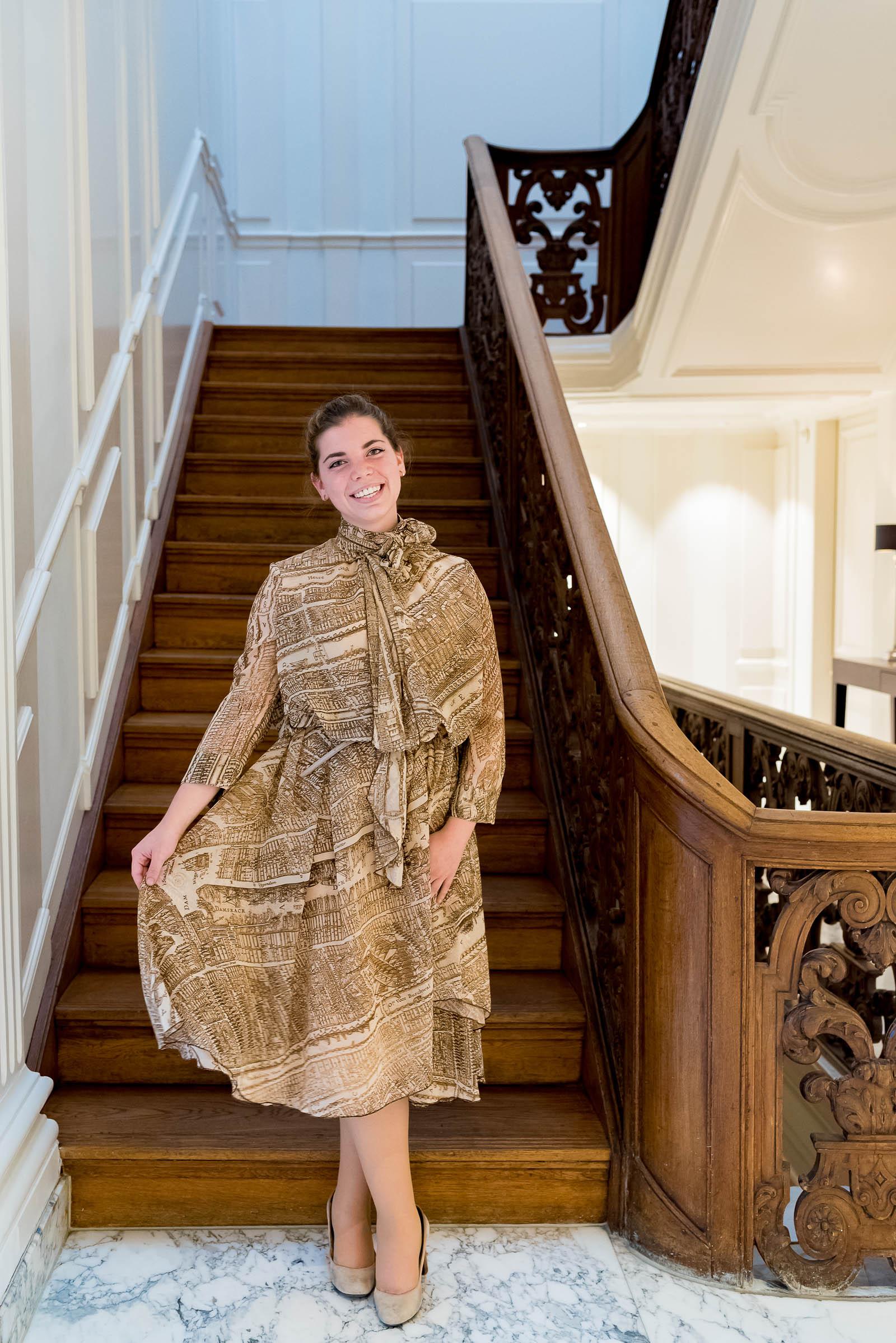 Team members wear uniforms and dresses designed by Jan Taminiau which invoke the romantic history of Amsterdam in their vintage map print of the canals. Aren't these dresses just lovely?
(Is it silly that I kind of want one of my own?)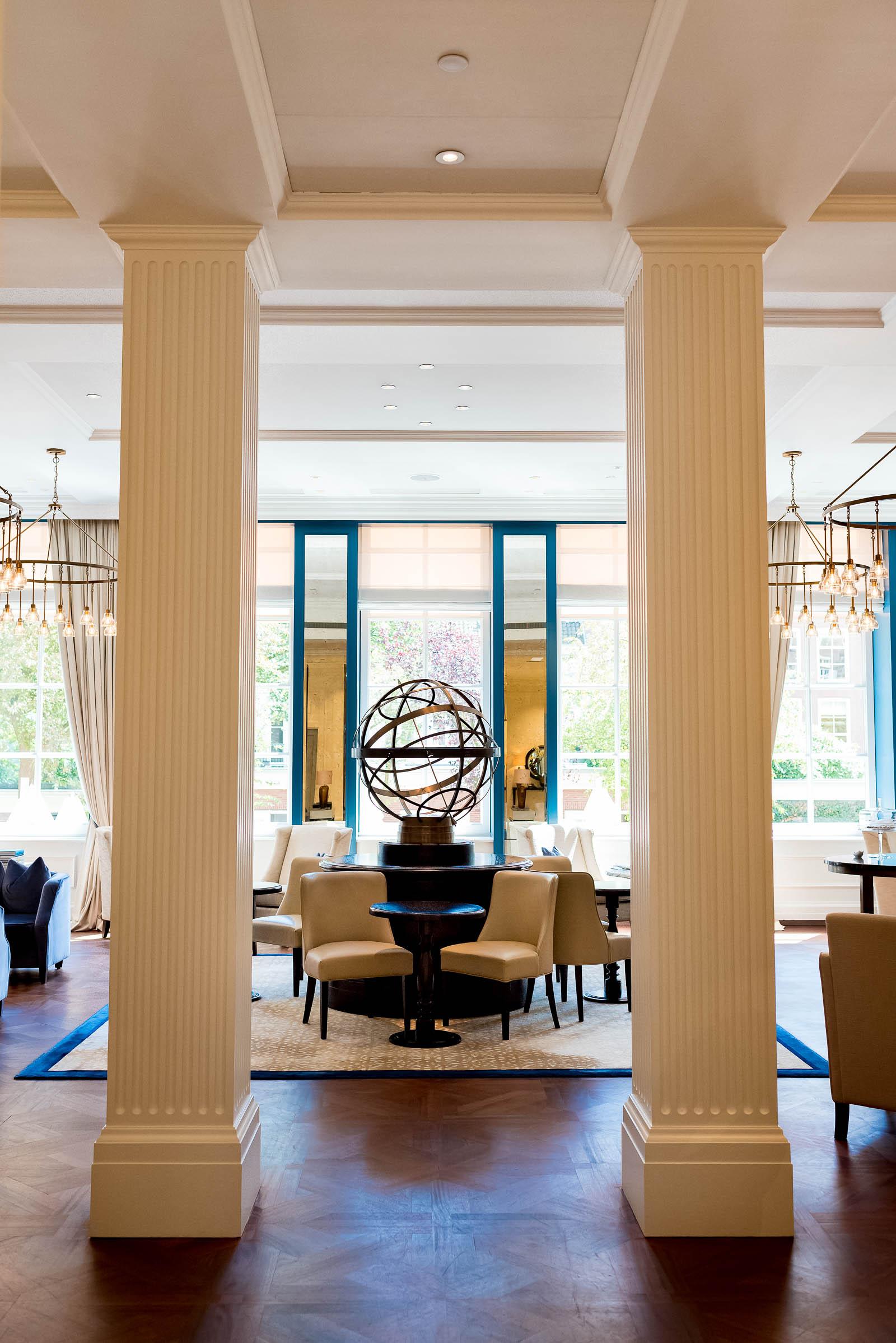 Step further inside the entrance and you'll find yourself in Peacock Alley.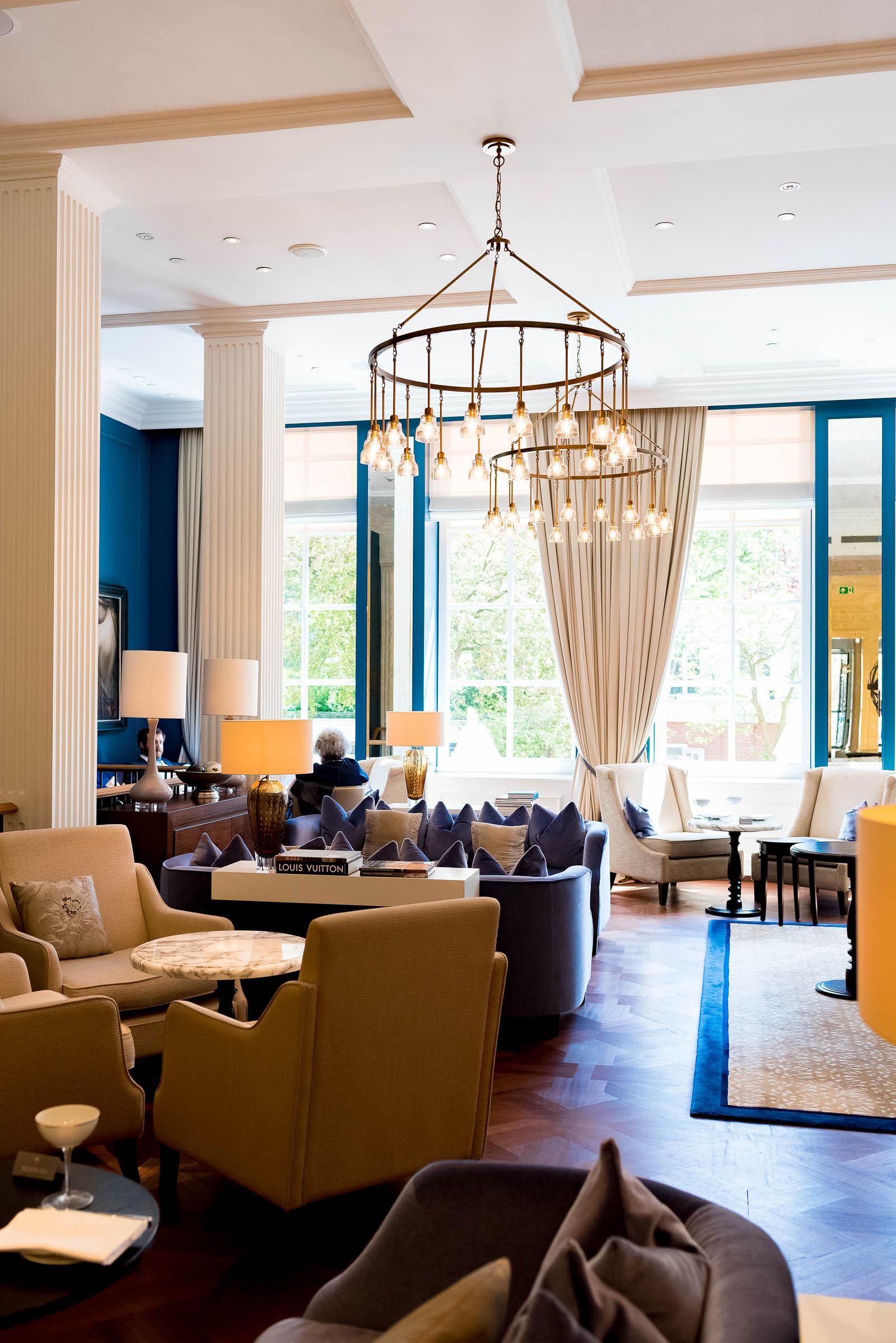 The luscious blue space where afternoon tea service is held each day.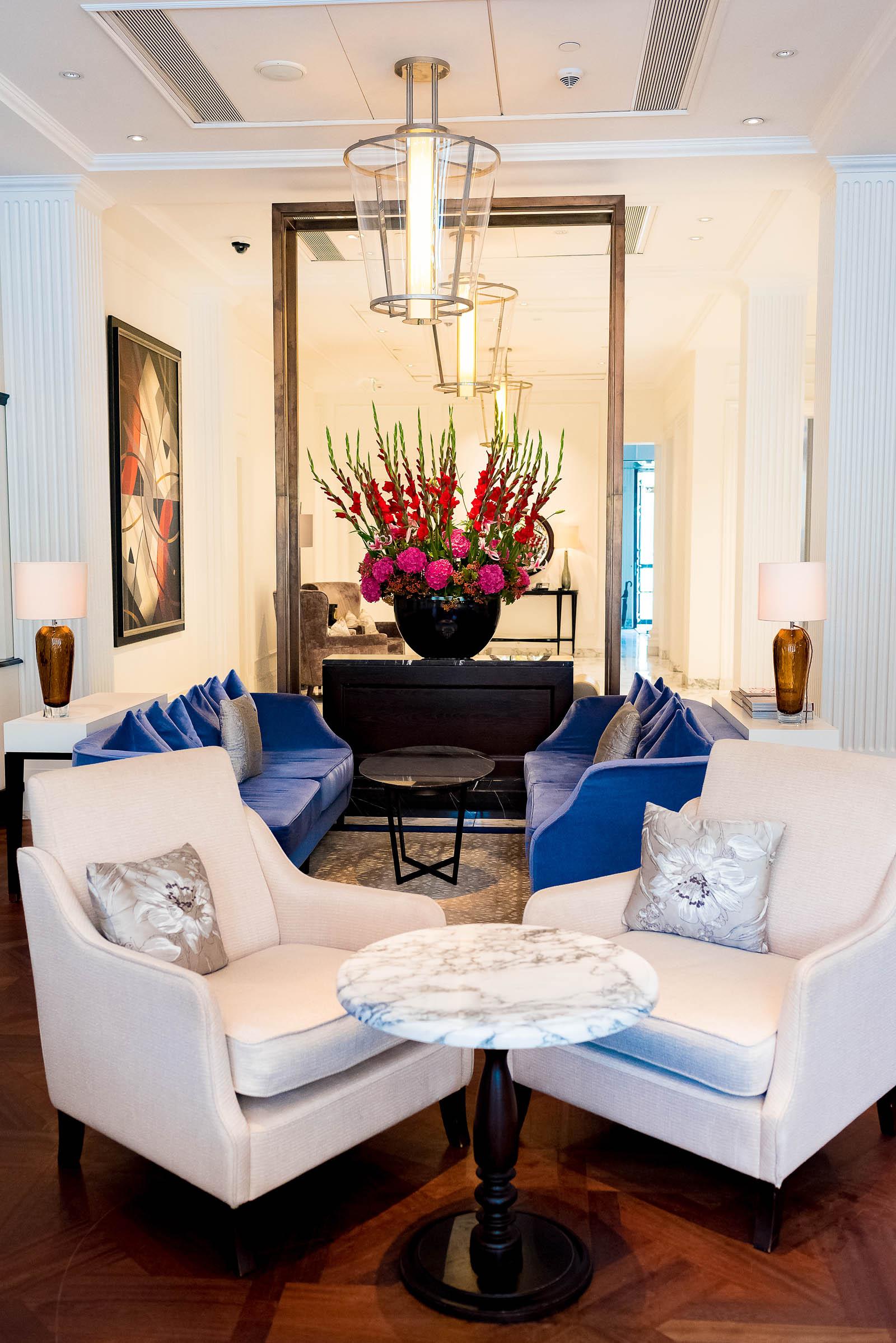 It's a beautiful space decorated in a vibrant blue inspired by Vermeer's 'Girl with a Pearl Earring'.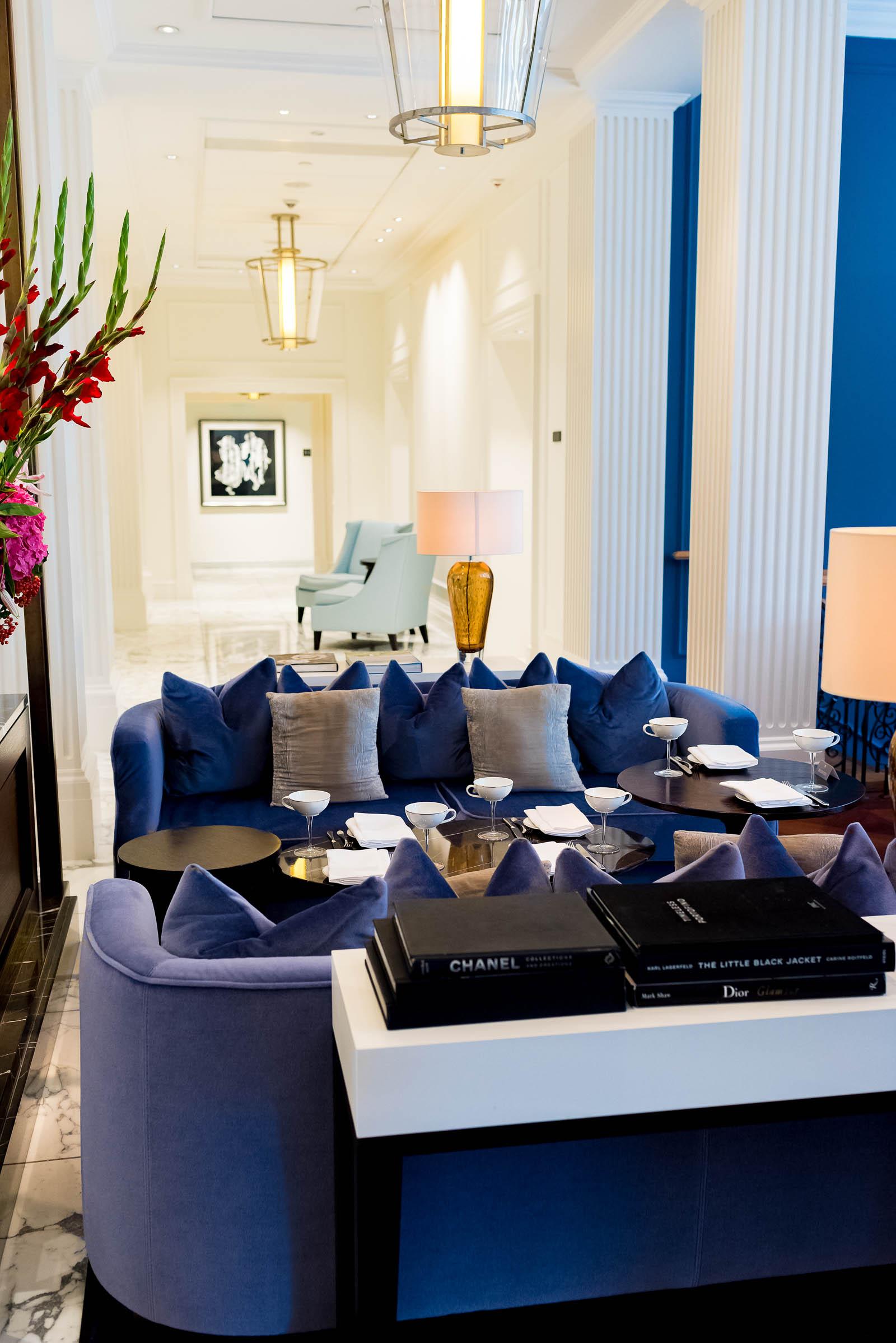 All decorated to chic perfection.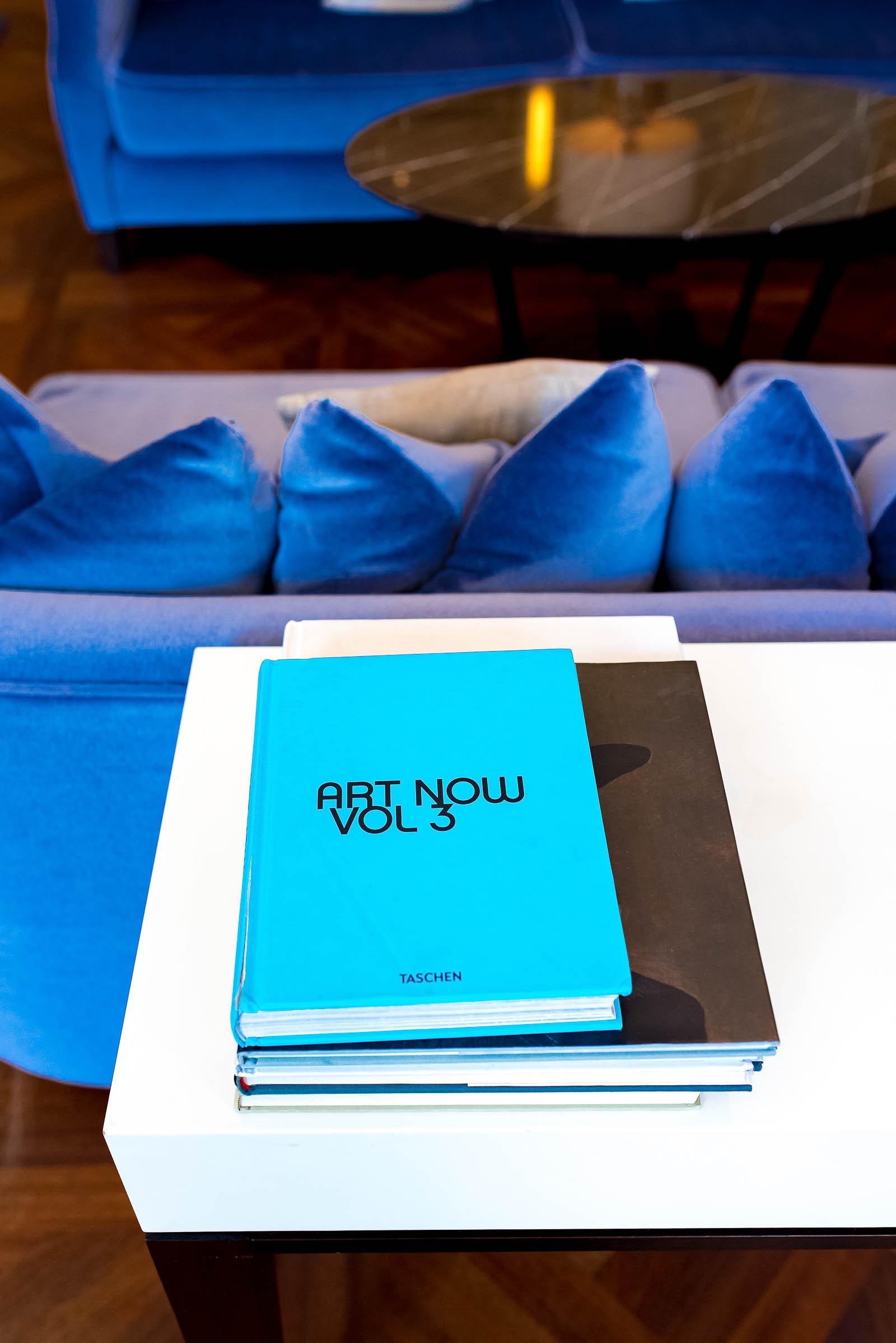 With plenty of enchanting coffee table books to peruse.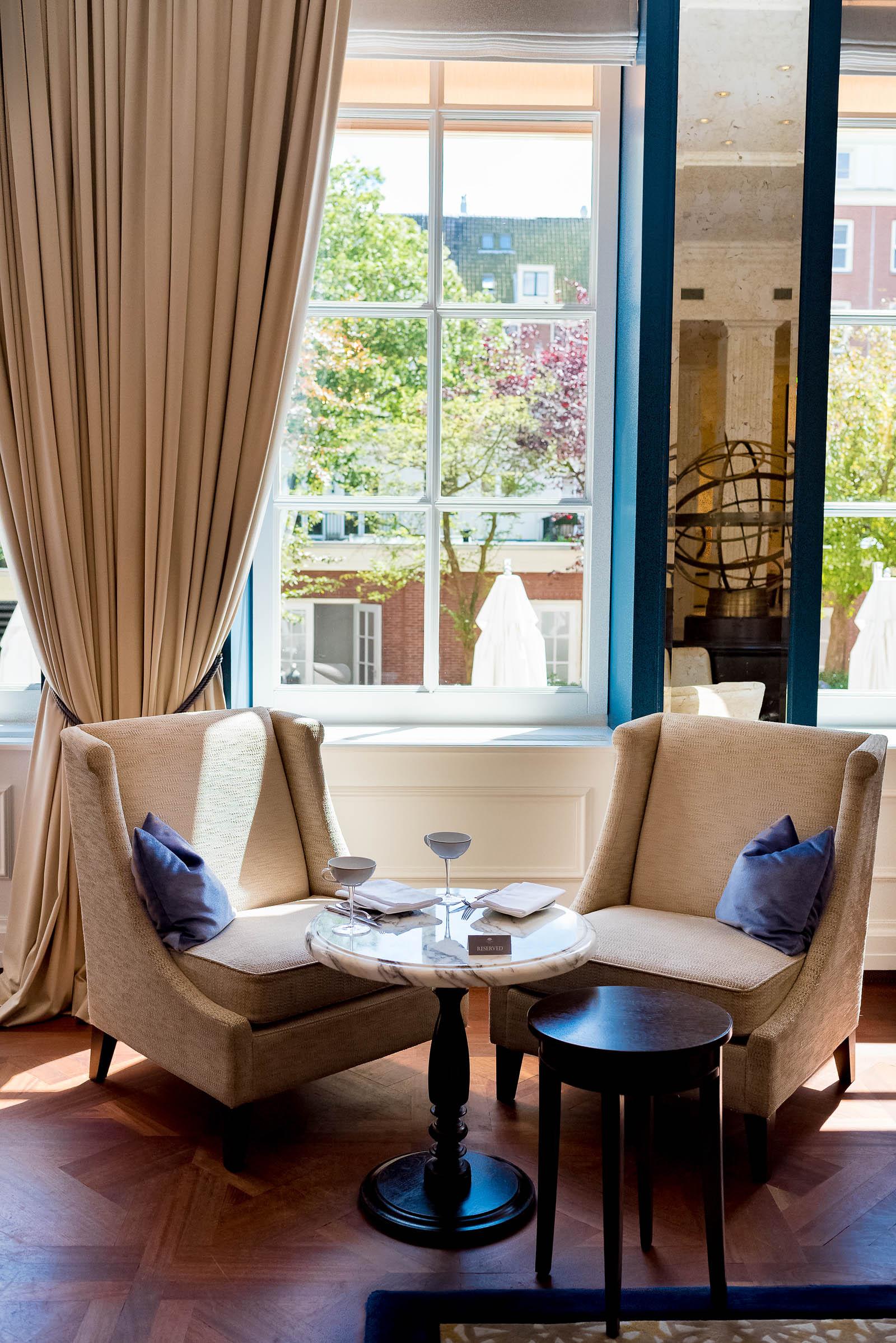 And cozy chairs to choose from!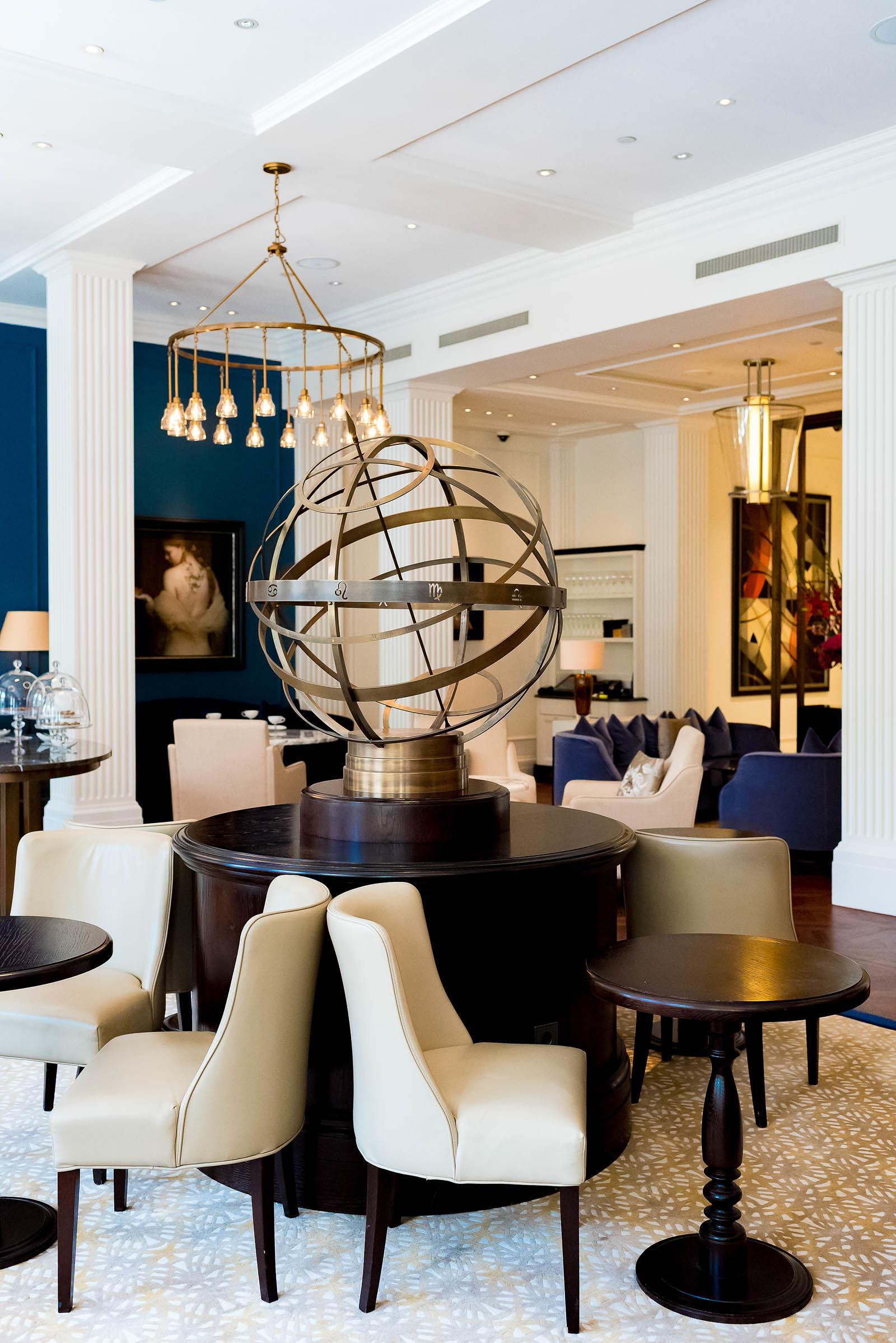 All scattered around a central "clock"…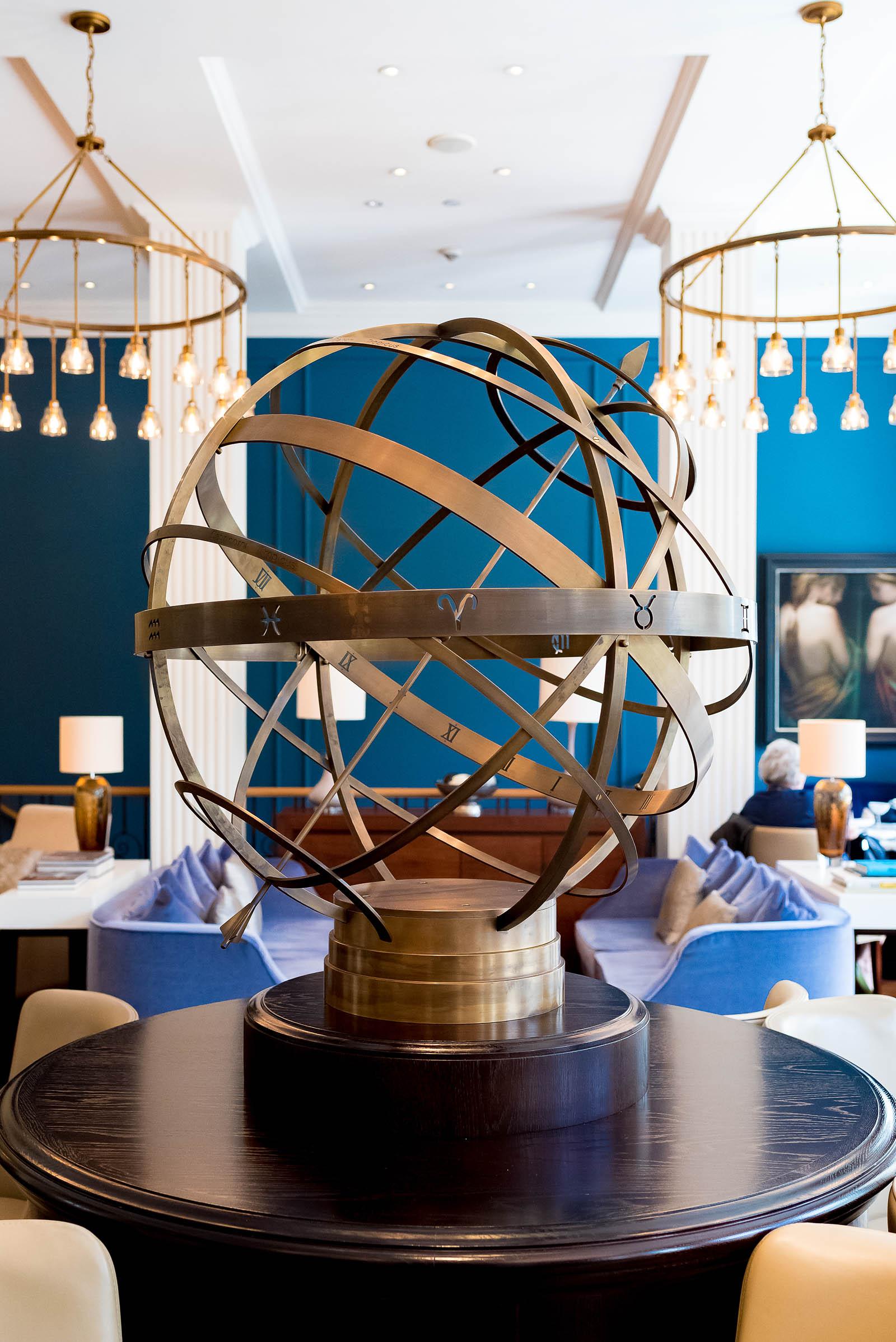 Otherwise known as the famous Waldorf Armillary Sphere. The old-school "clock" is decorated in zodiac symbols and pays homage to Amsterdam's proud naval and trading history.
After exploring the space, we found ourselves a comfortable seat near the window and settled in.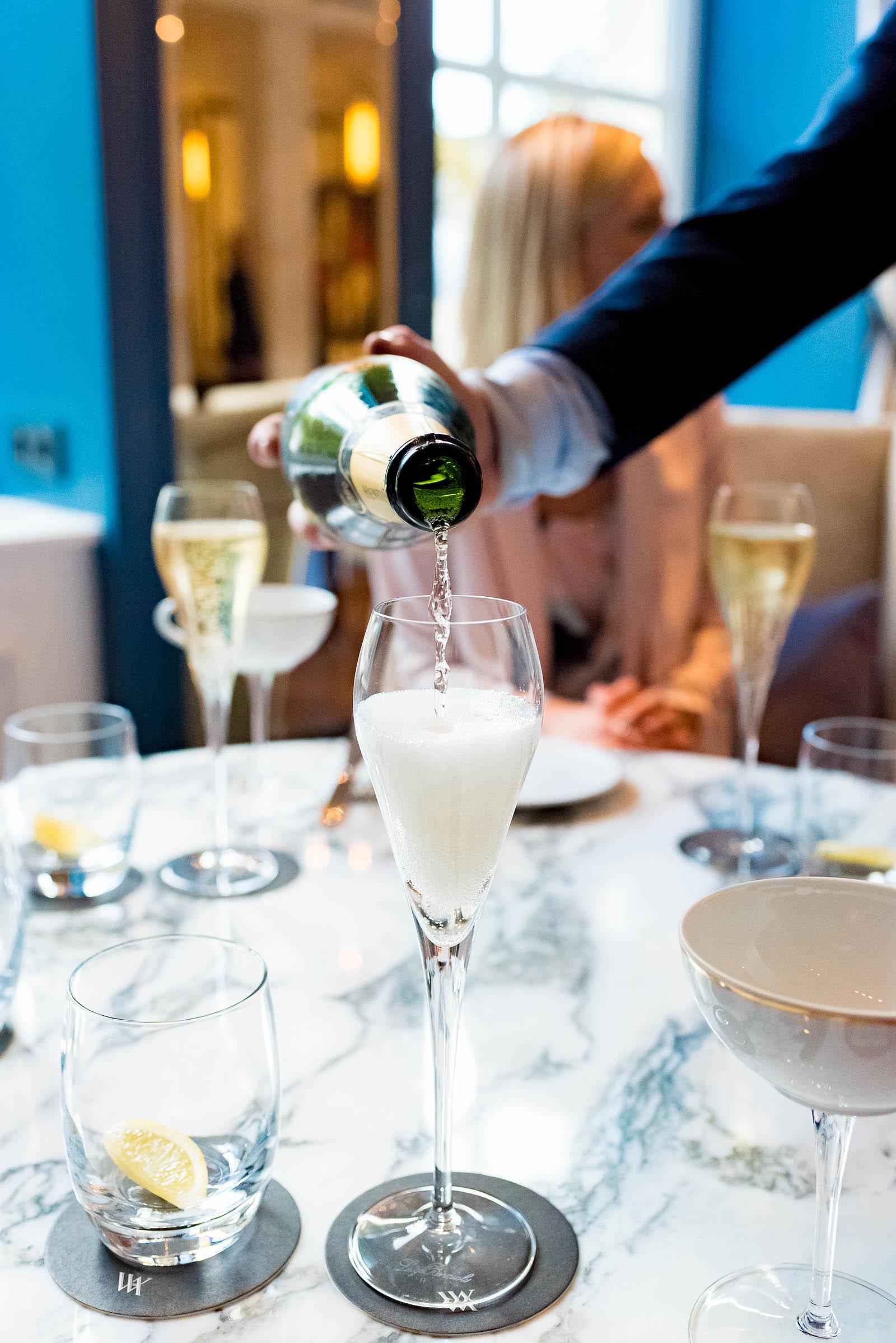 First all good afternoon tea services should start with champagne.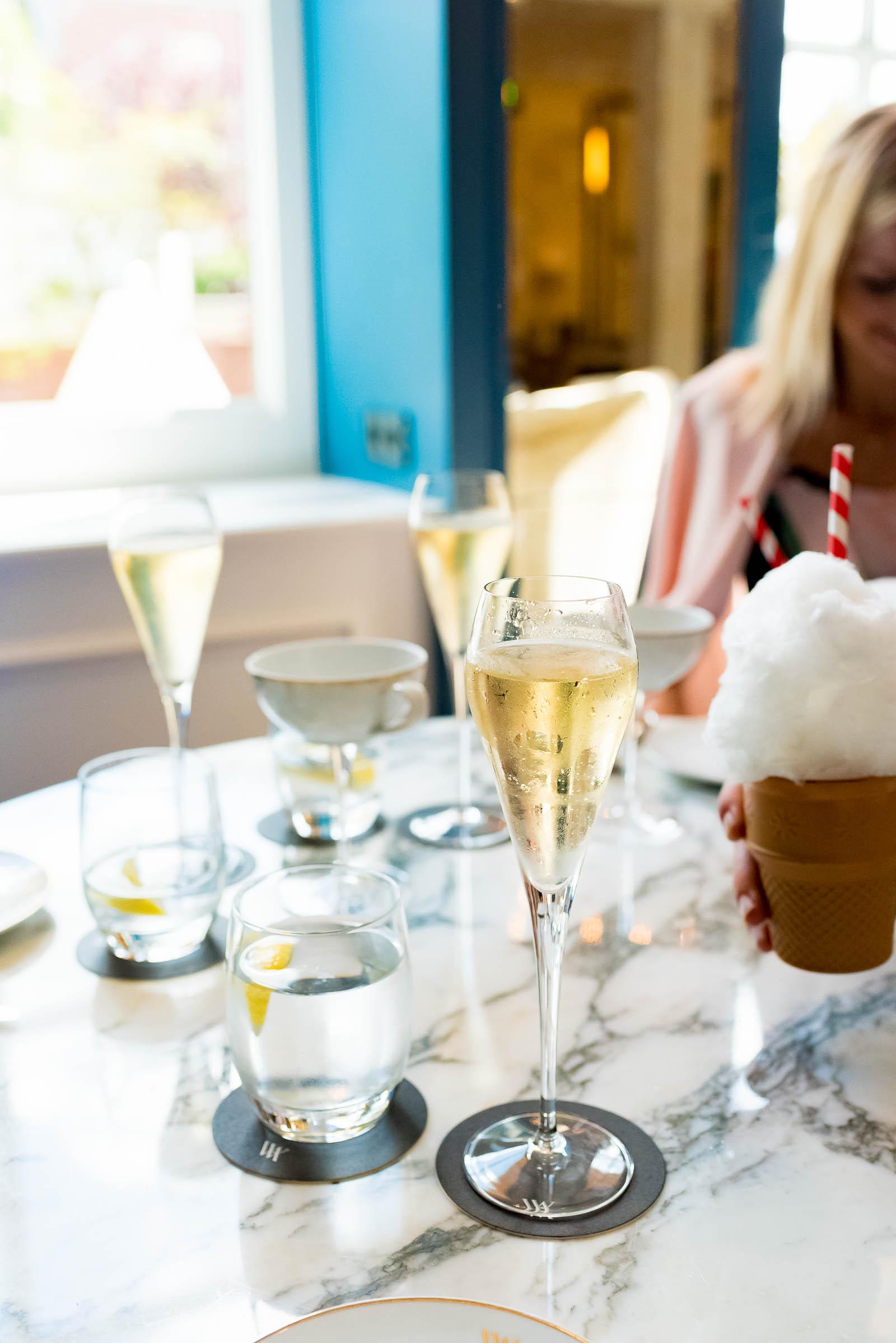 Especially because we attended this tea service on my birthday — which also happens to be champagne's birthday!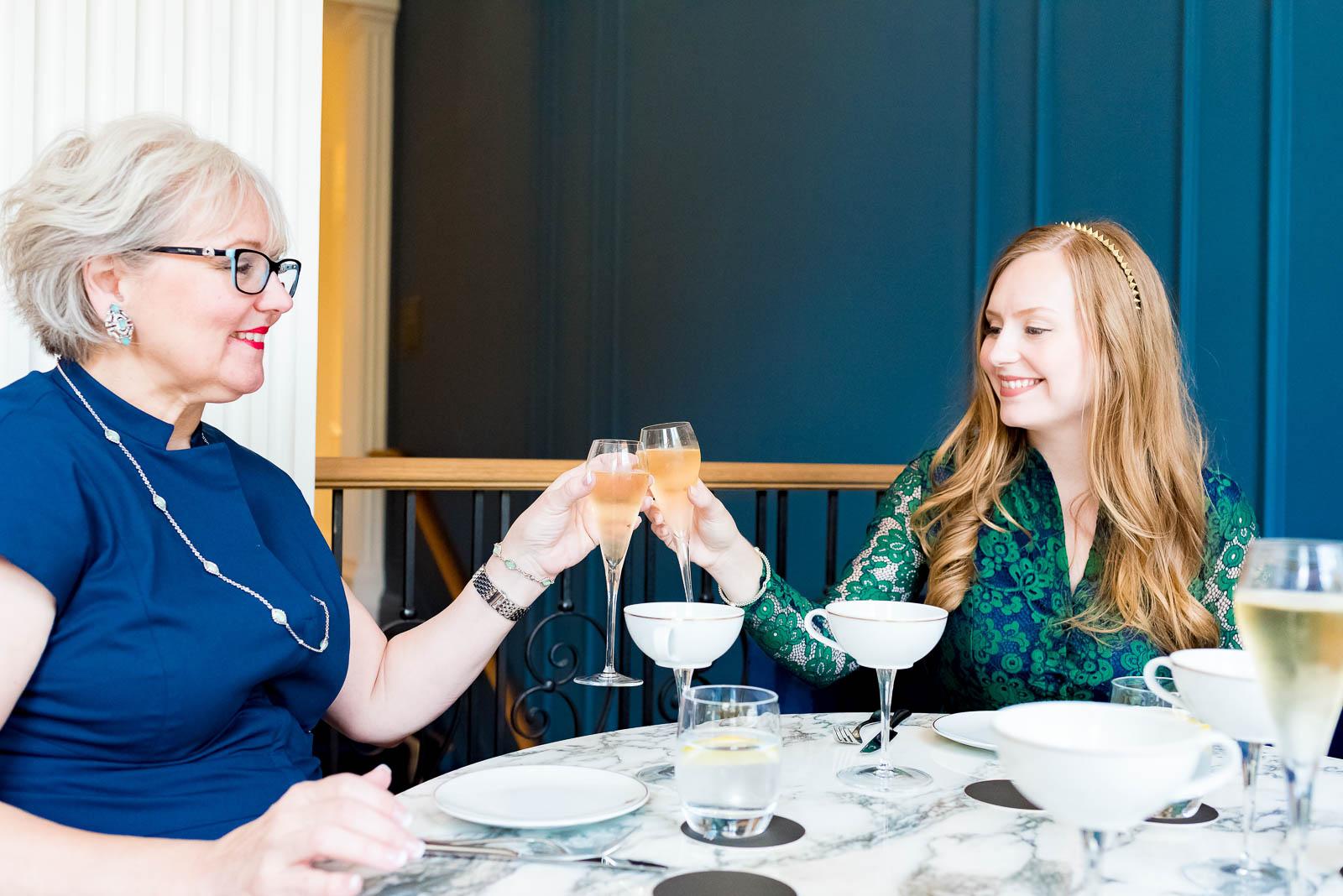 Cheers Mom!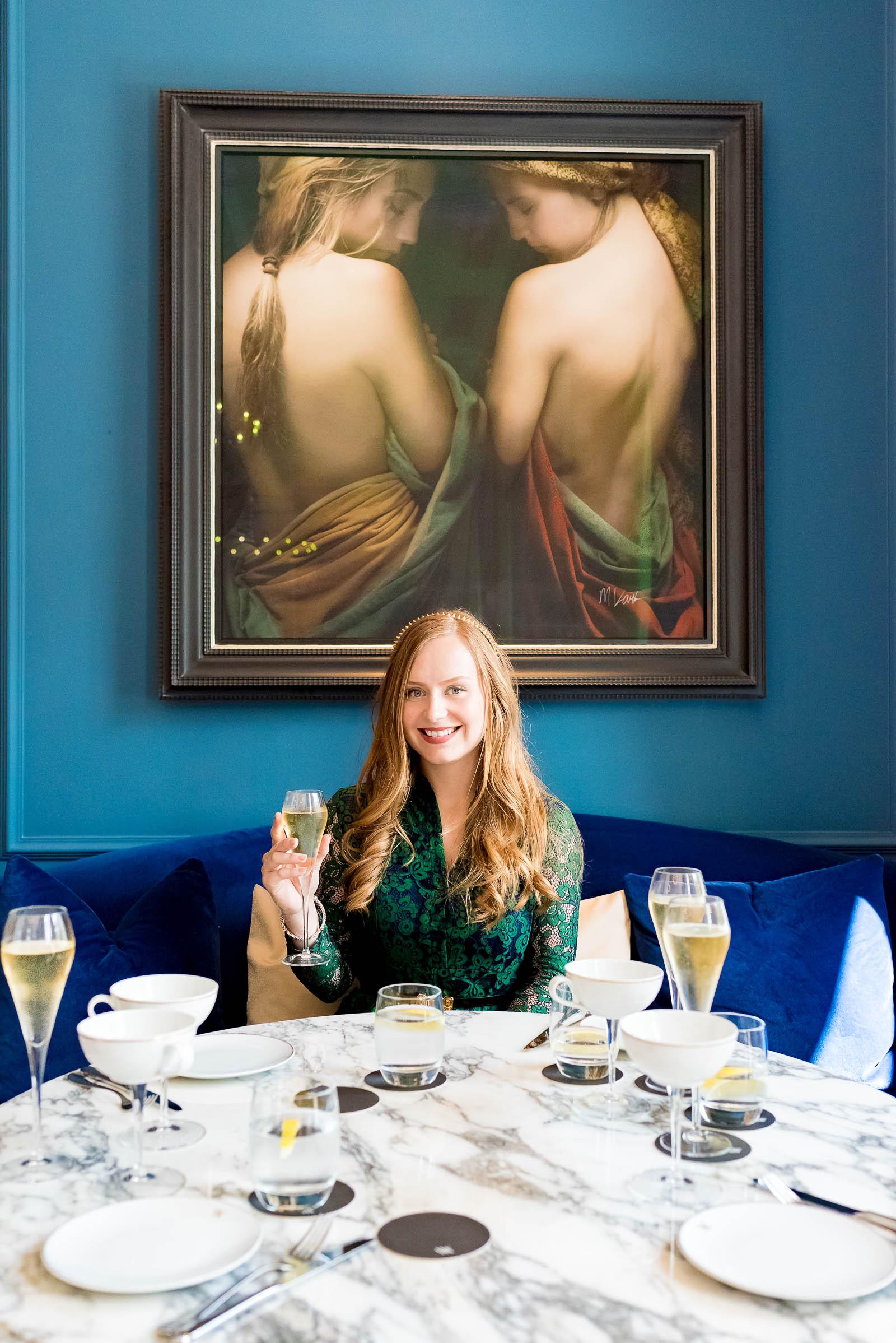 I seriously can't think of a better way to start off a new decade!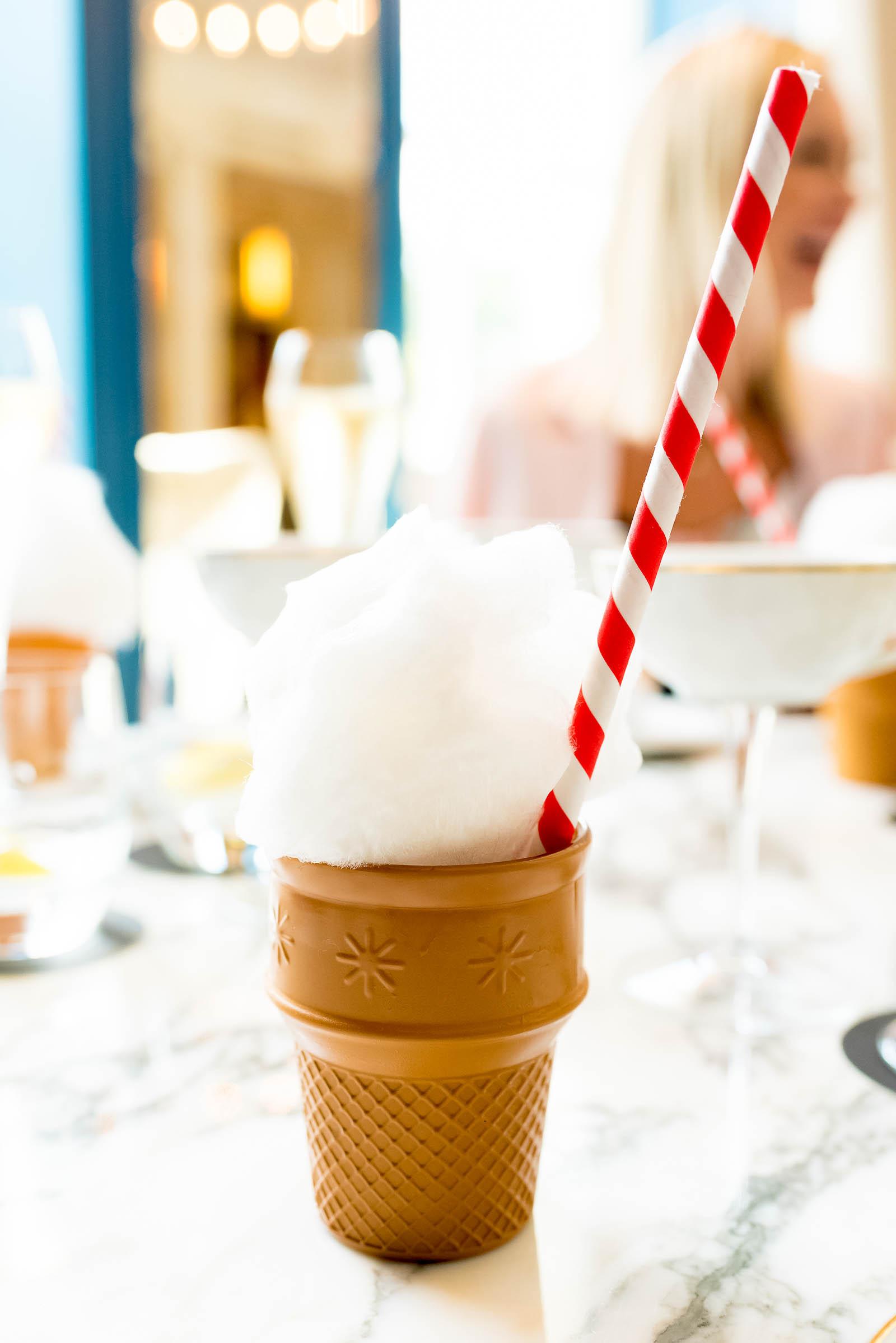 Then our meal officially commenced! We began with these innovative "welcome cocktails" of iced earl grey tea, black currant, and elderflower topped with house made cotton candy!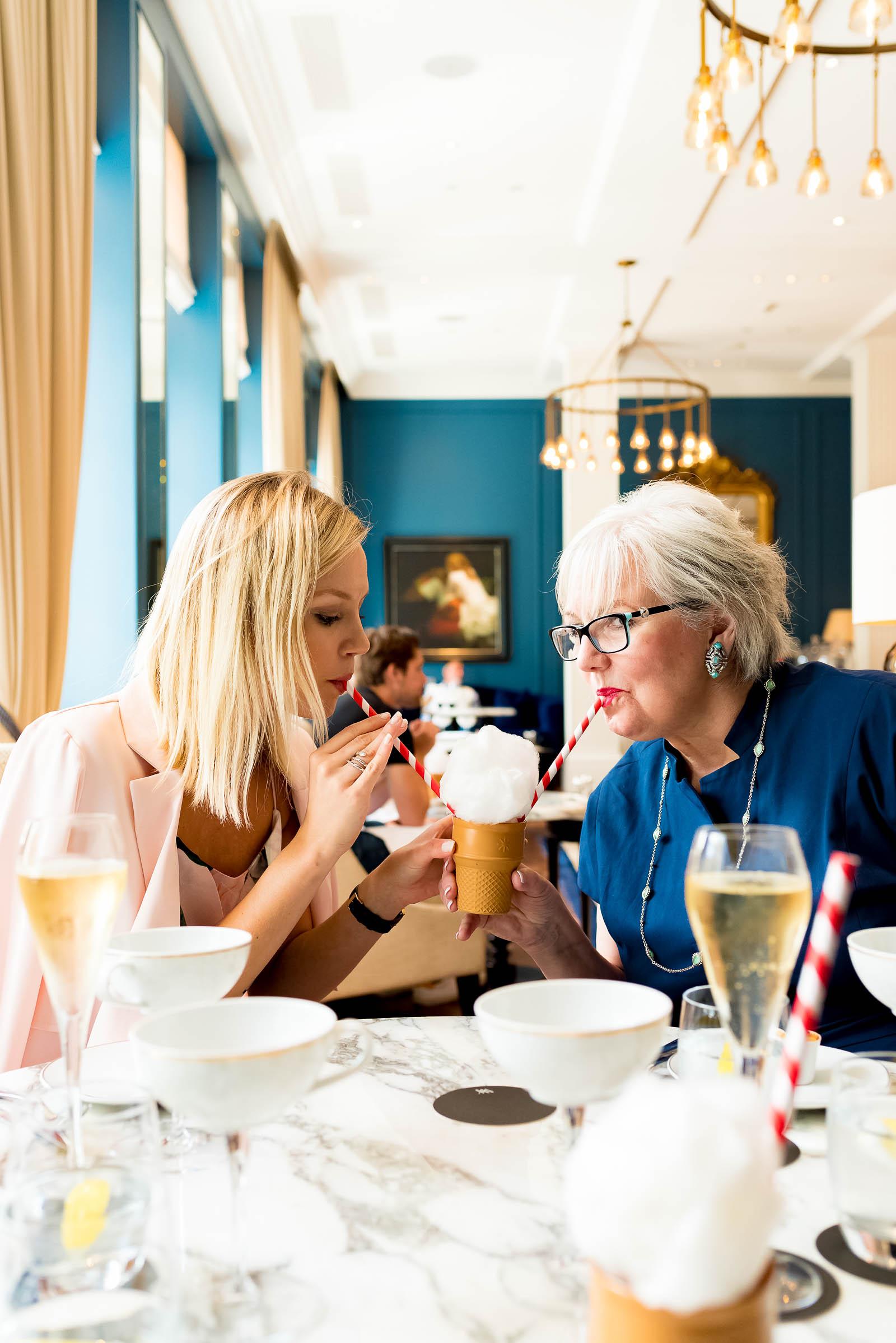 Which we had SO much fun slurping!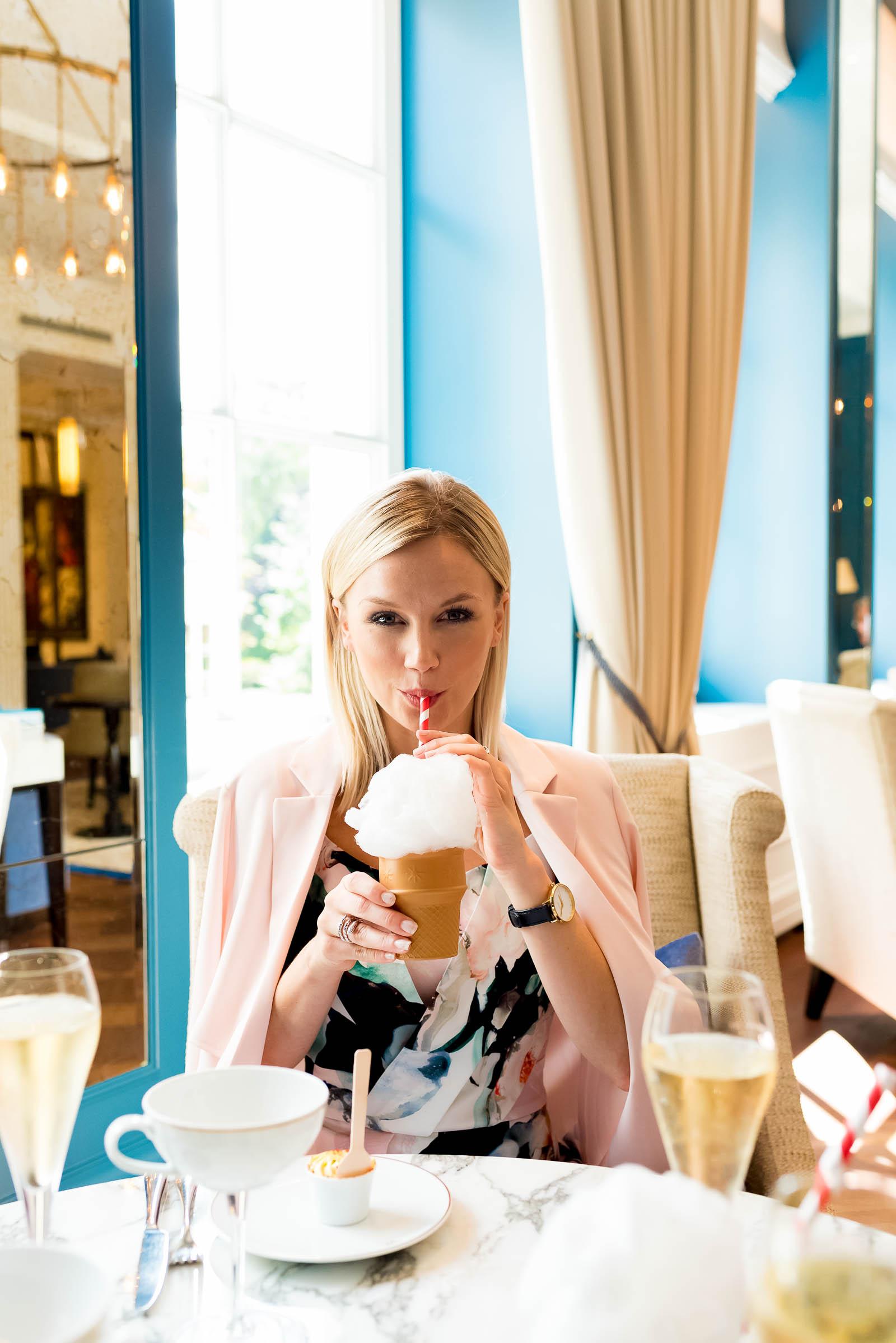 Emily being the most photogenic of the group, as usual.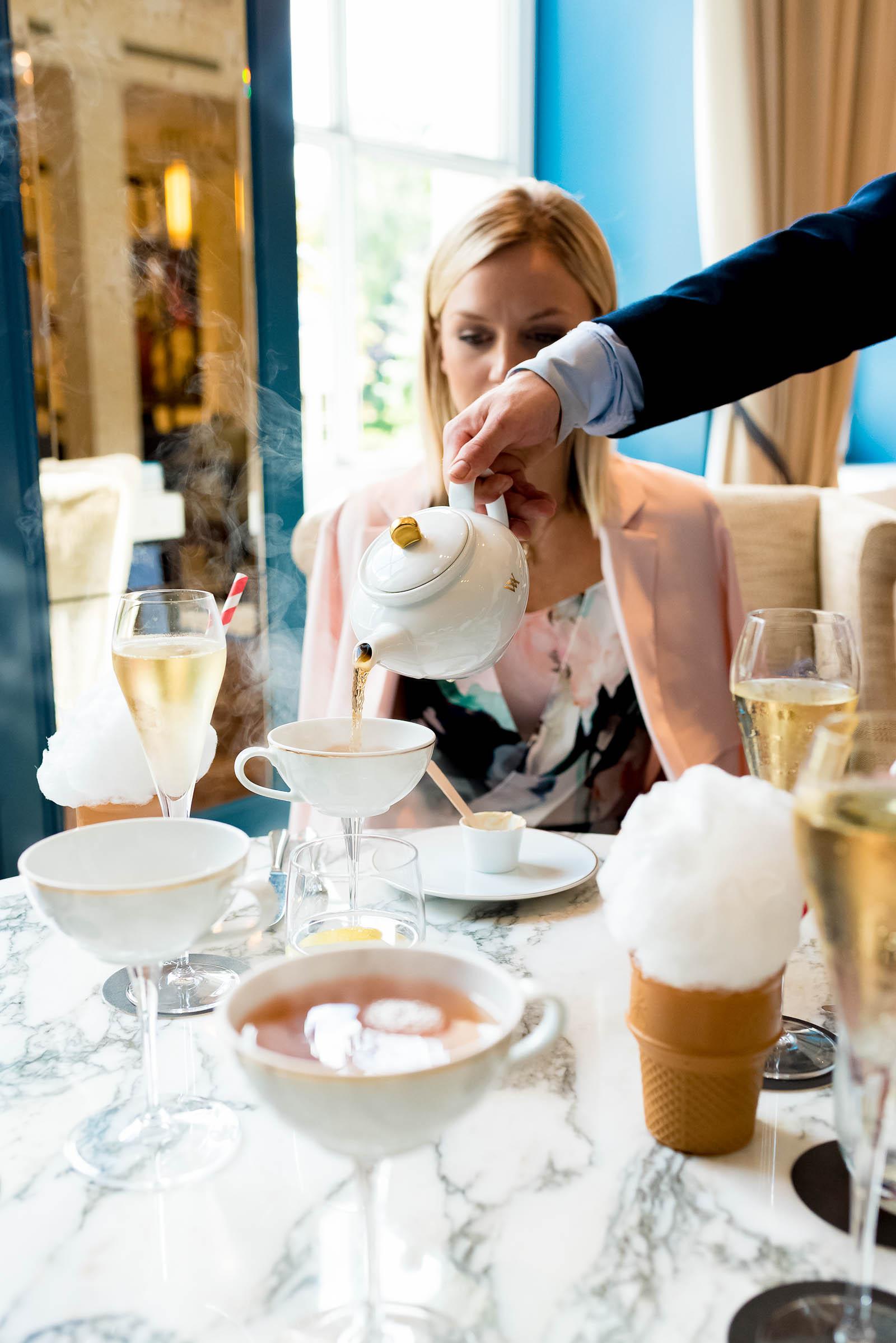 Then our tea arrived.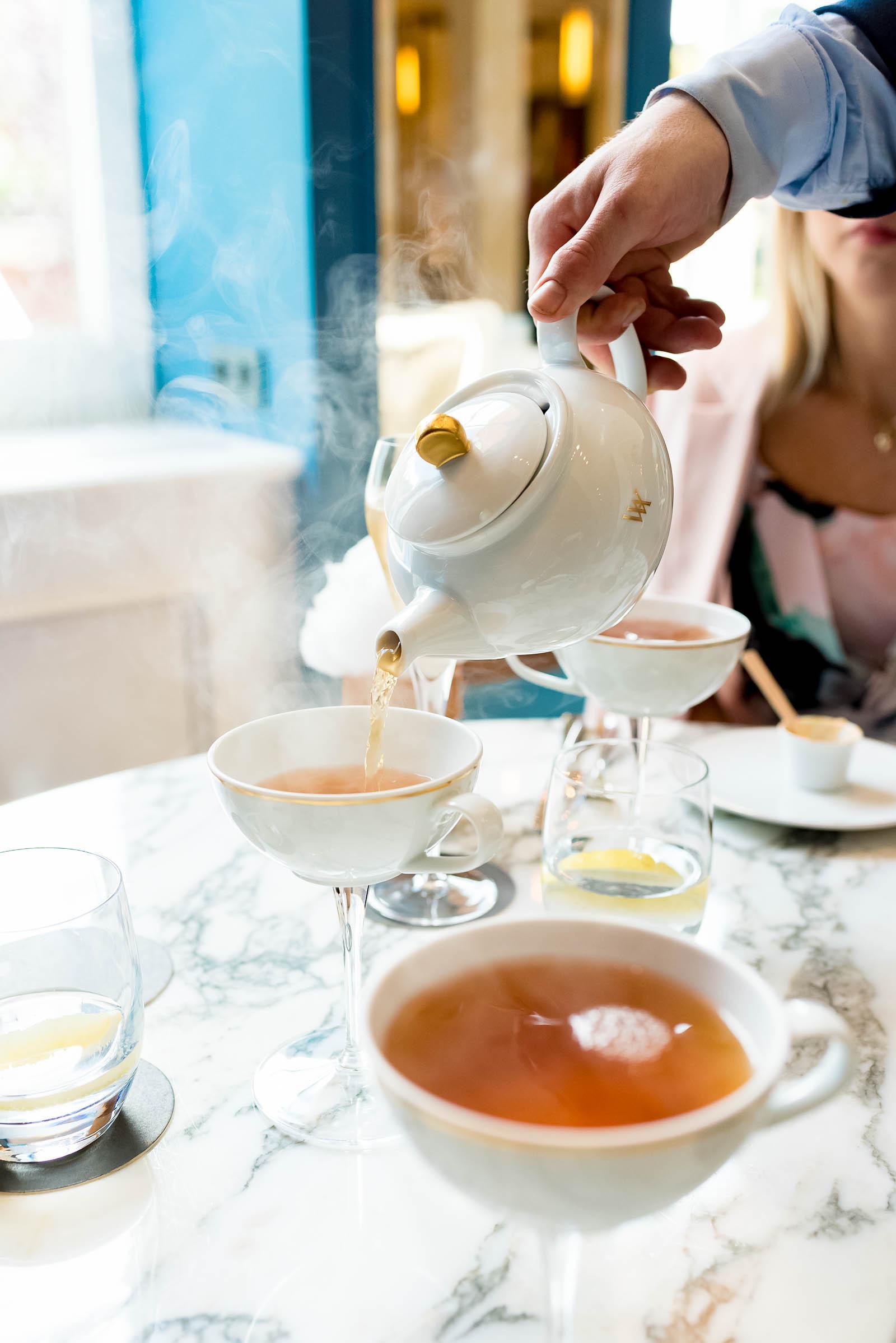 The Waldorf always serves their blend of China Supreme Rose which is technically a black tea but so fragrant and fruity, it actually sips like an herbal blend.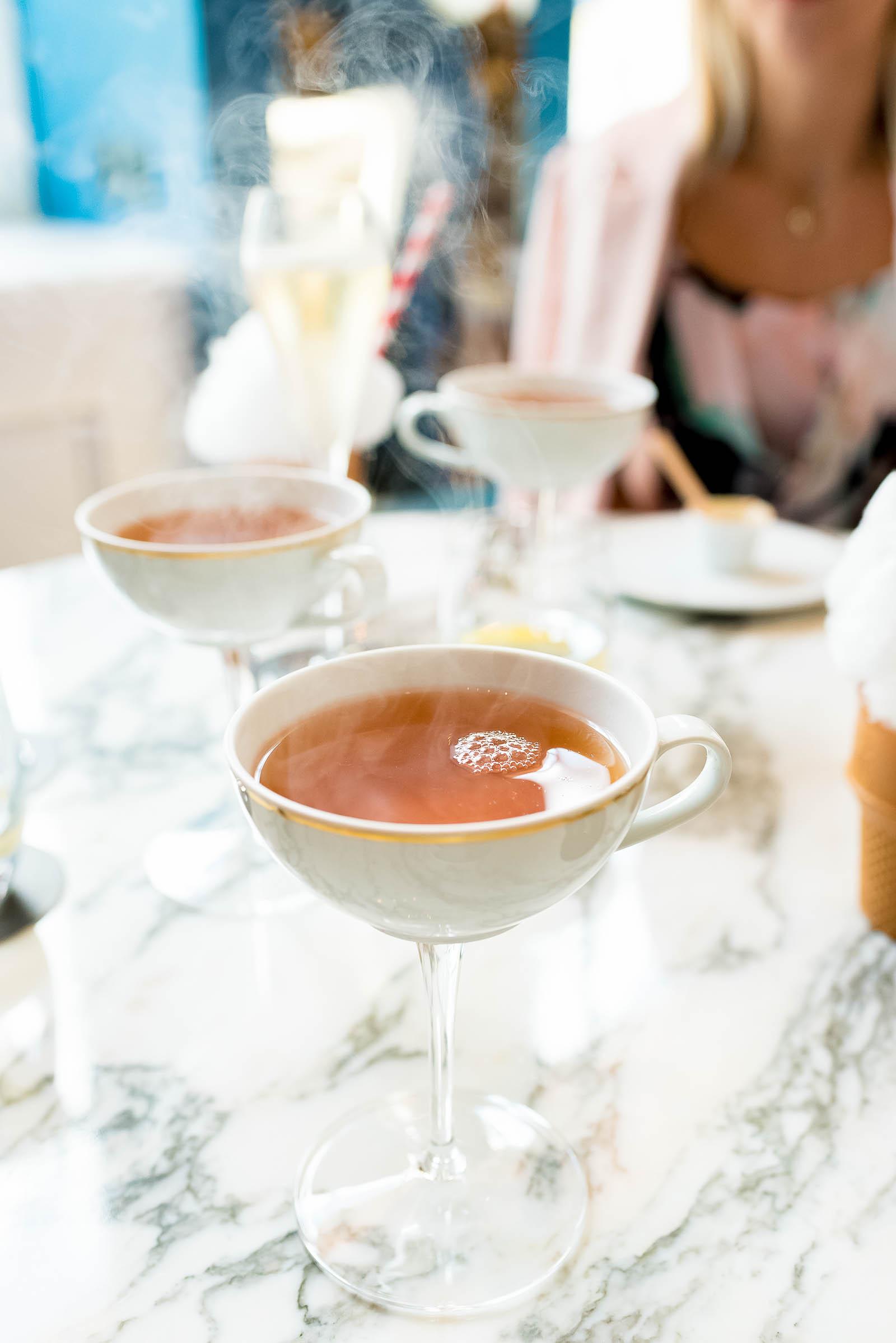 I highly recommend trying it!
And how cute are these footed tea cups?
Then the amazing afternoon tea spread arrived!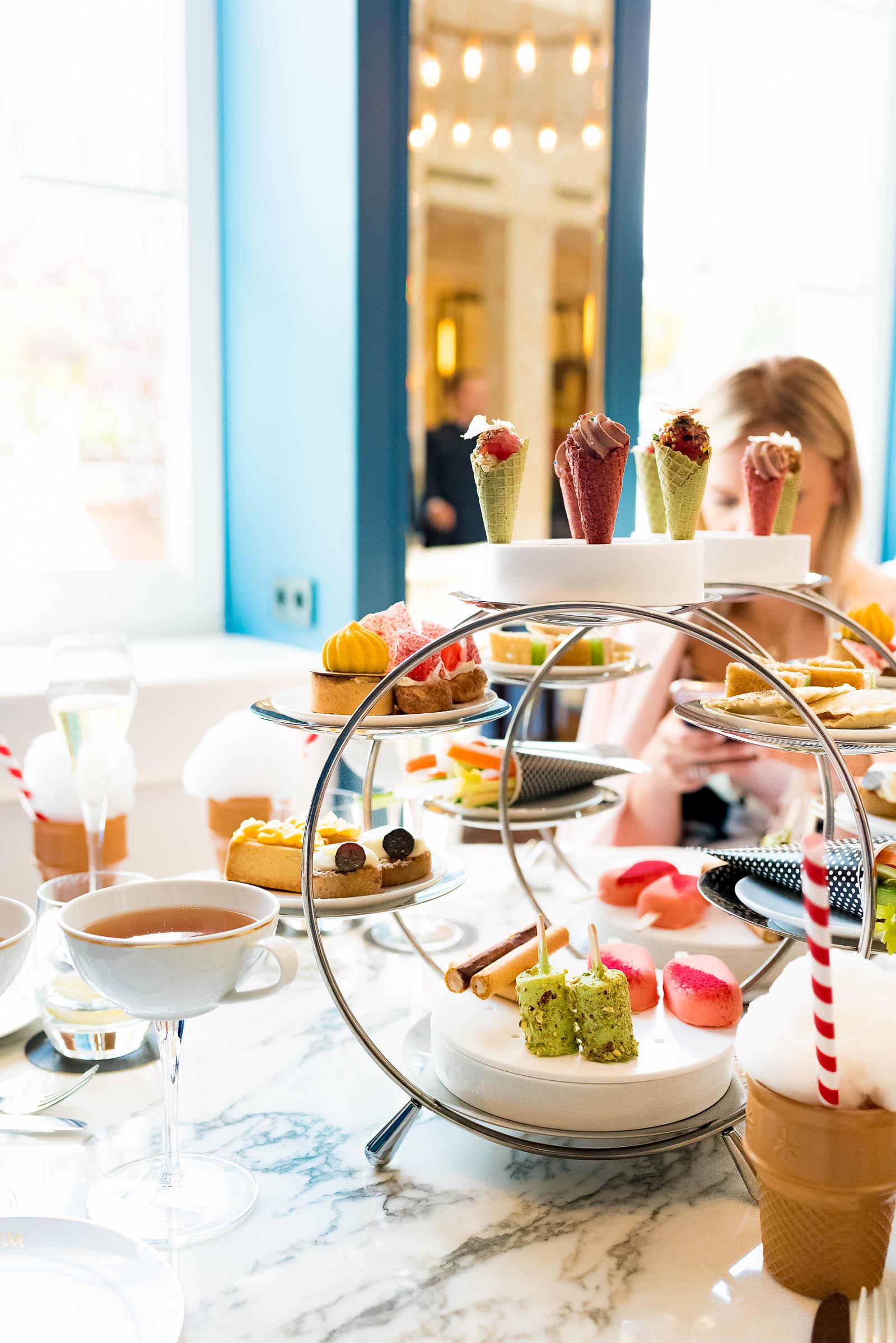 For their summer tea service, the Waldorf Astoria's selection was inspired by the world of ice cream.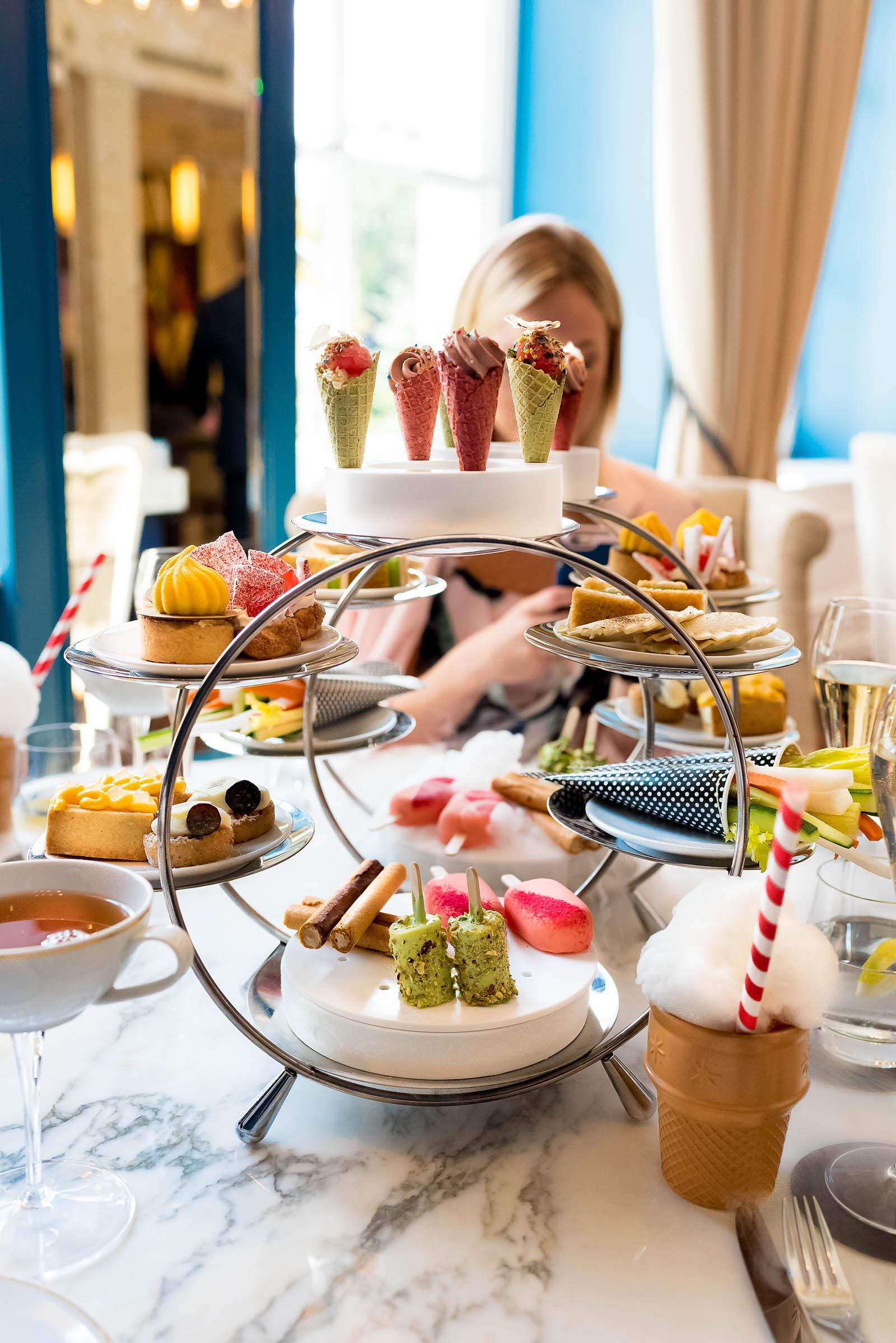 And once we dove into the selections, we couldn't have been more charmed by the concept of ice cream-inspired nibbles.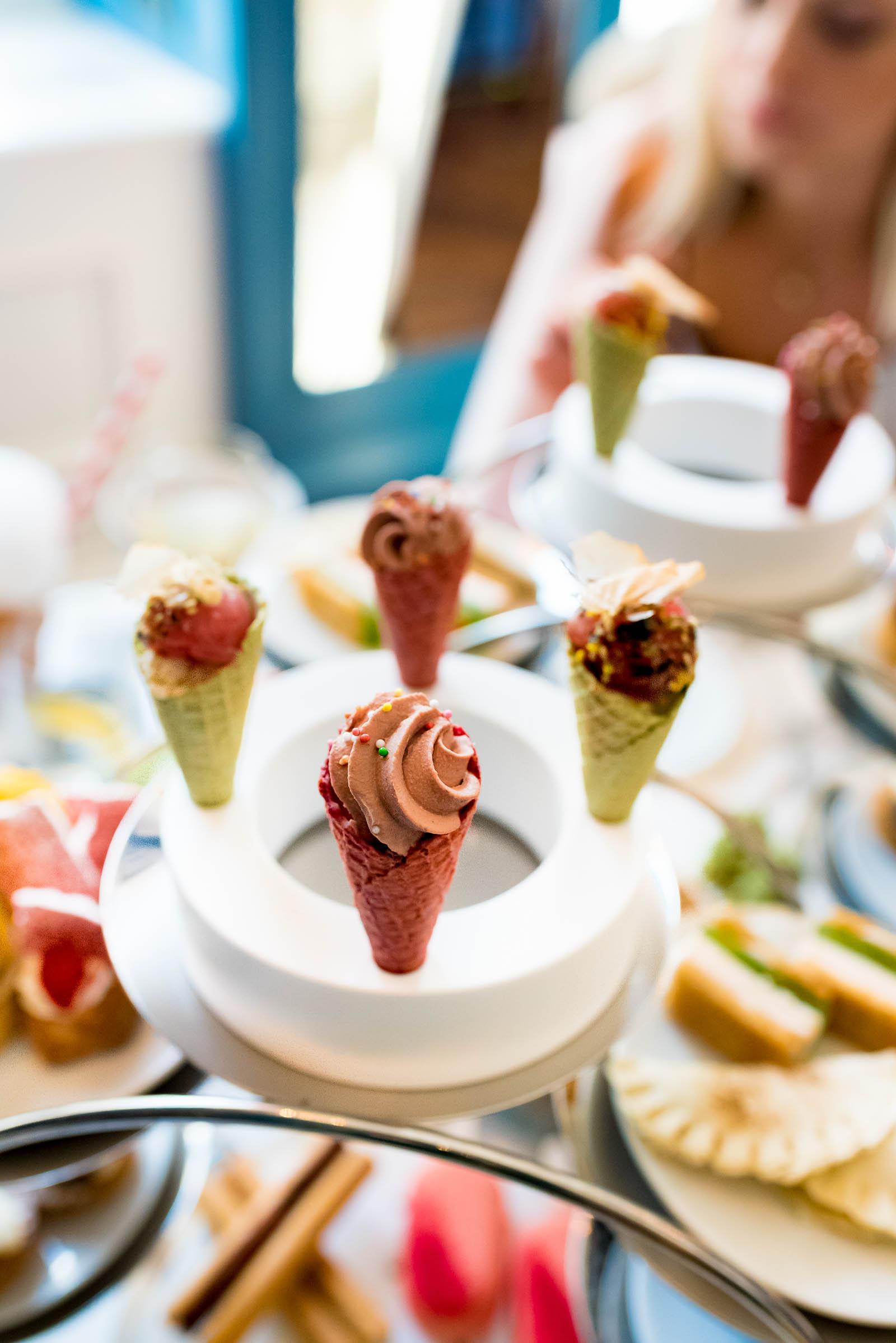 We started with two "cones" of savories: one filled with chicken liver cream and the other filled with goat cheese, pineapple, tuna tartare, and bonito flakes.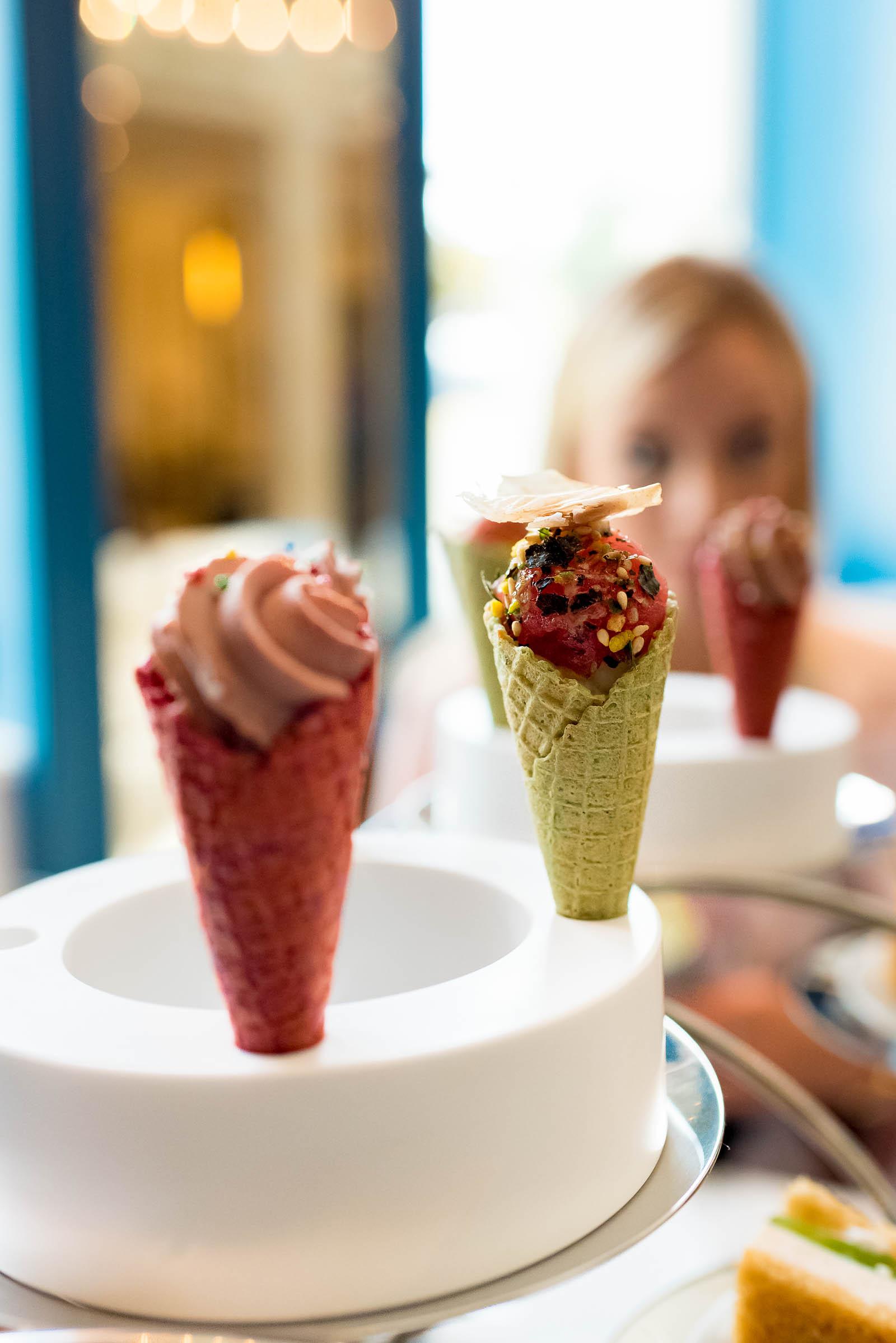 Both were delicious but this tuna tartare cone really stole my heart.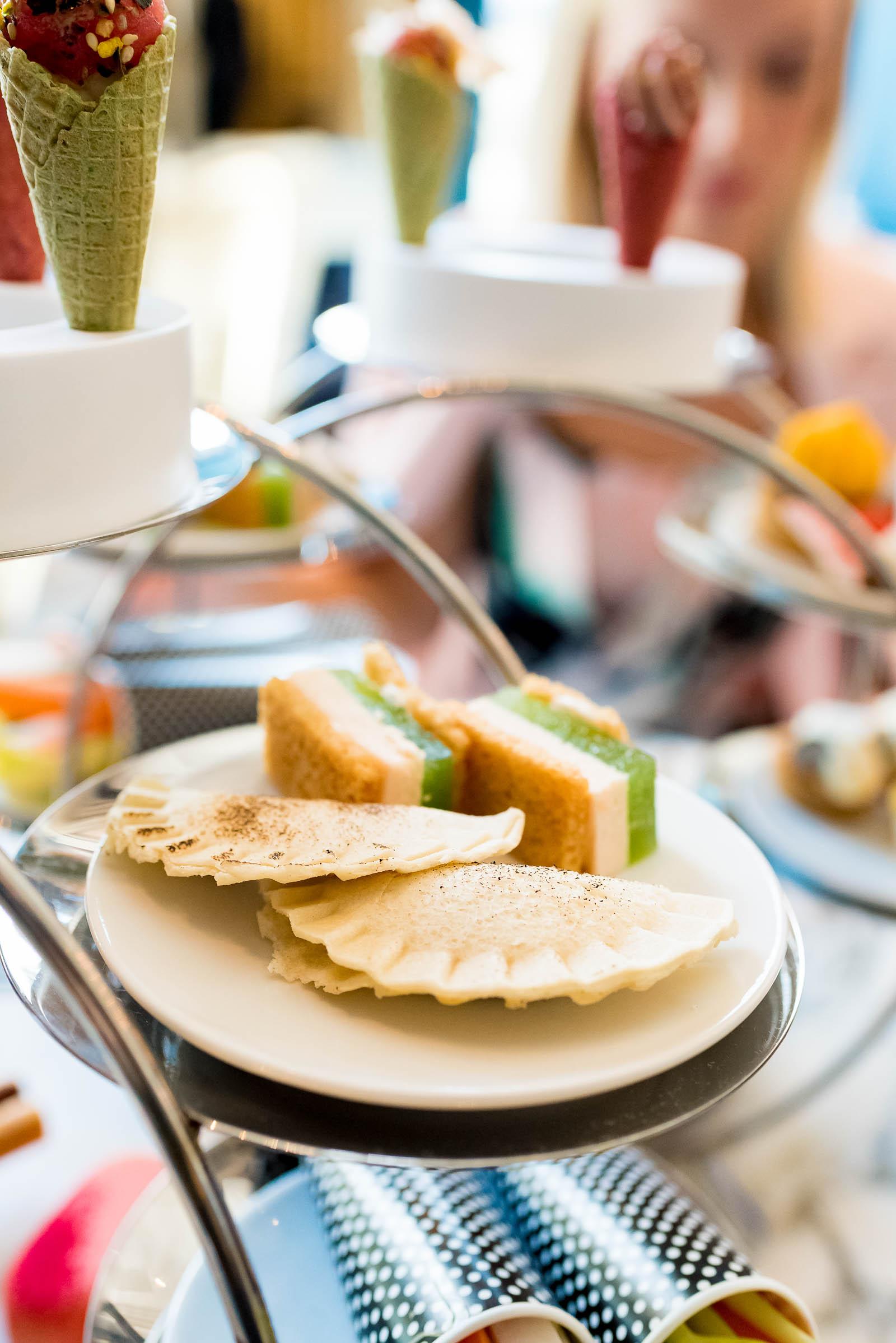 Then we moved on to dumplings filled with smoked ham and mustard as well as a waffle sandwich of smoked salmon, cucumber gelée, and horseradish.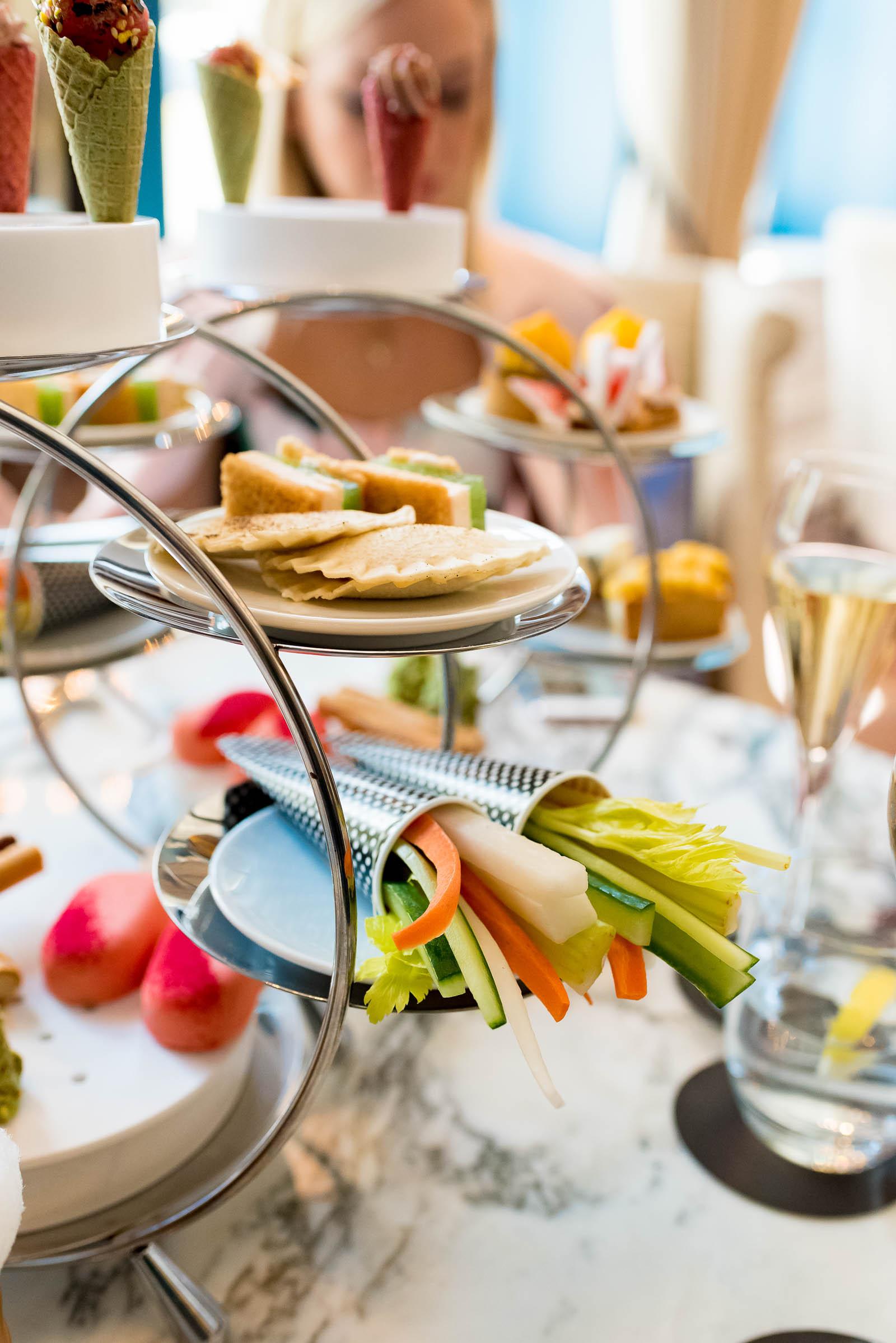 And a delicious cone-inspired calippo of fresh vegetables with a blue cheese dip buried inside the cone.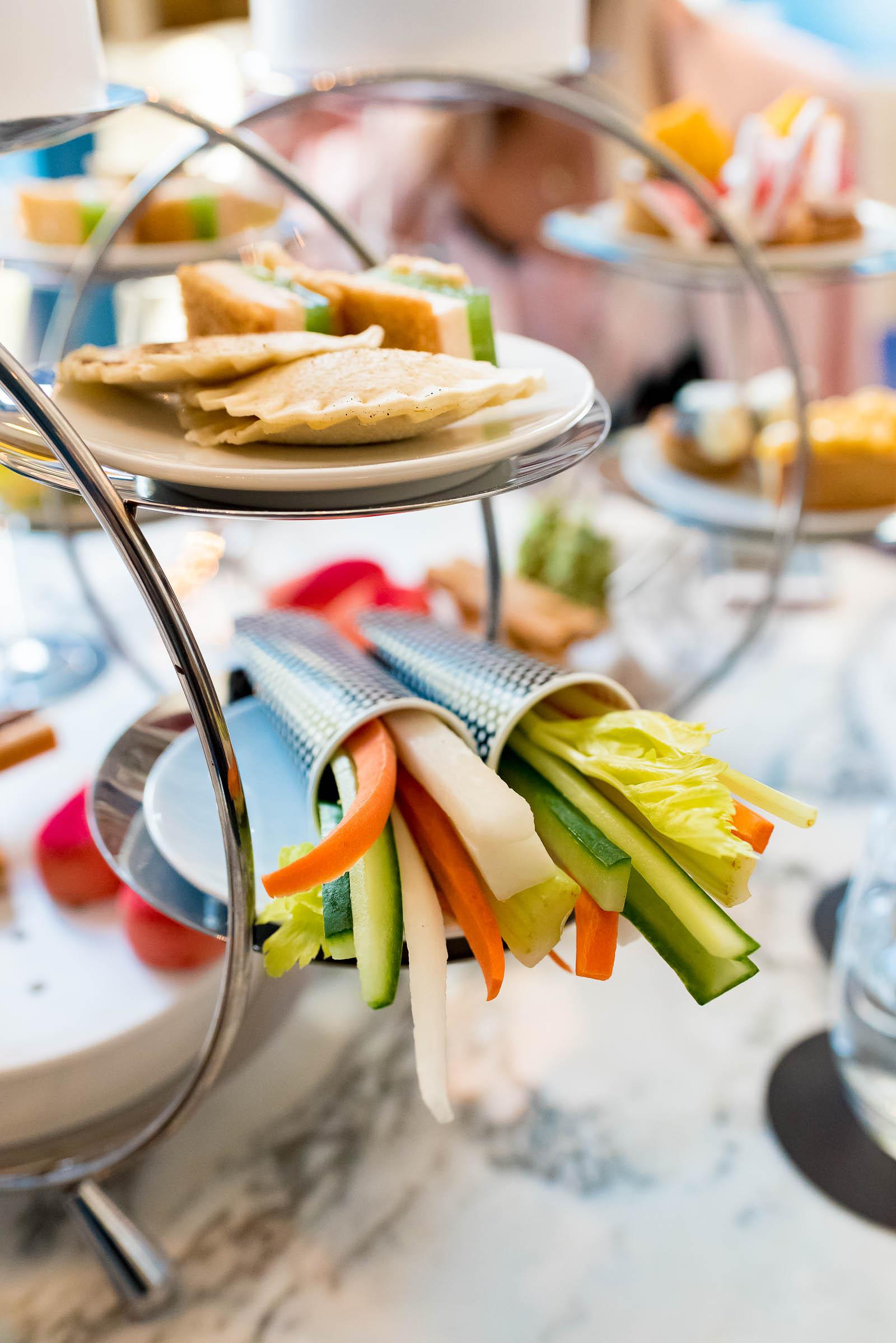 Which I'm still dreaming about because if there's one thing the Dutch know inside and out, its cheese. And the blue cheese dip in this crudité cone was a game-changer!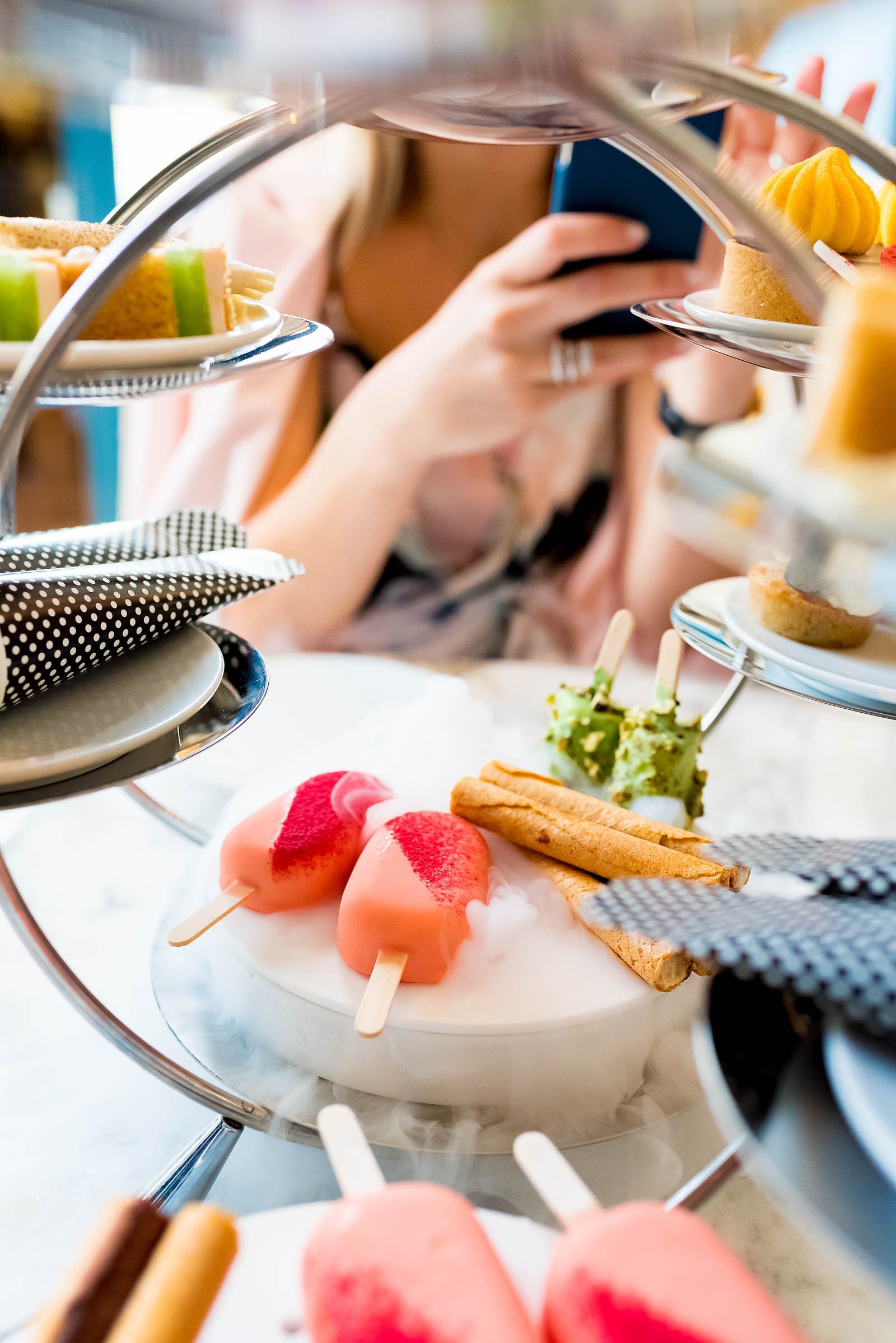 Then we move onto the most important part: DESSERT! Starting with this fogging level of bright pink Magnum-inspired ice cream pops of rose, yogurt, and raspberry.
We also swooned all over the fingers of Oublies filled with roasted hazelnut and caramel sitting right next to the pops.
Then we sampled Mango & Coconut Tartlets and Mini Strawberry Mascarpone Éclairs.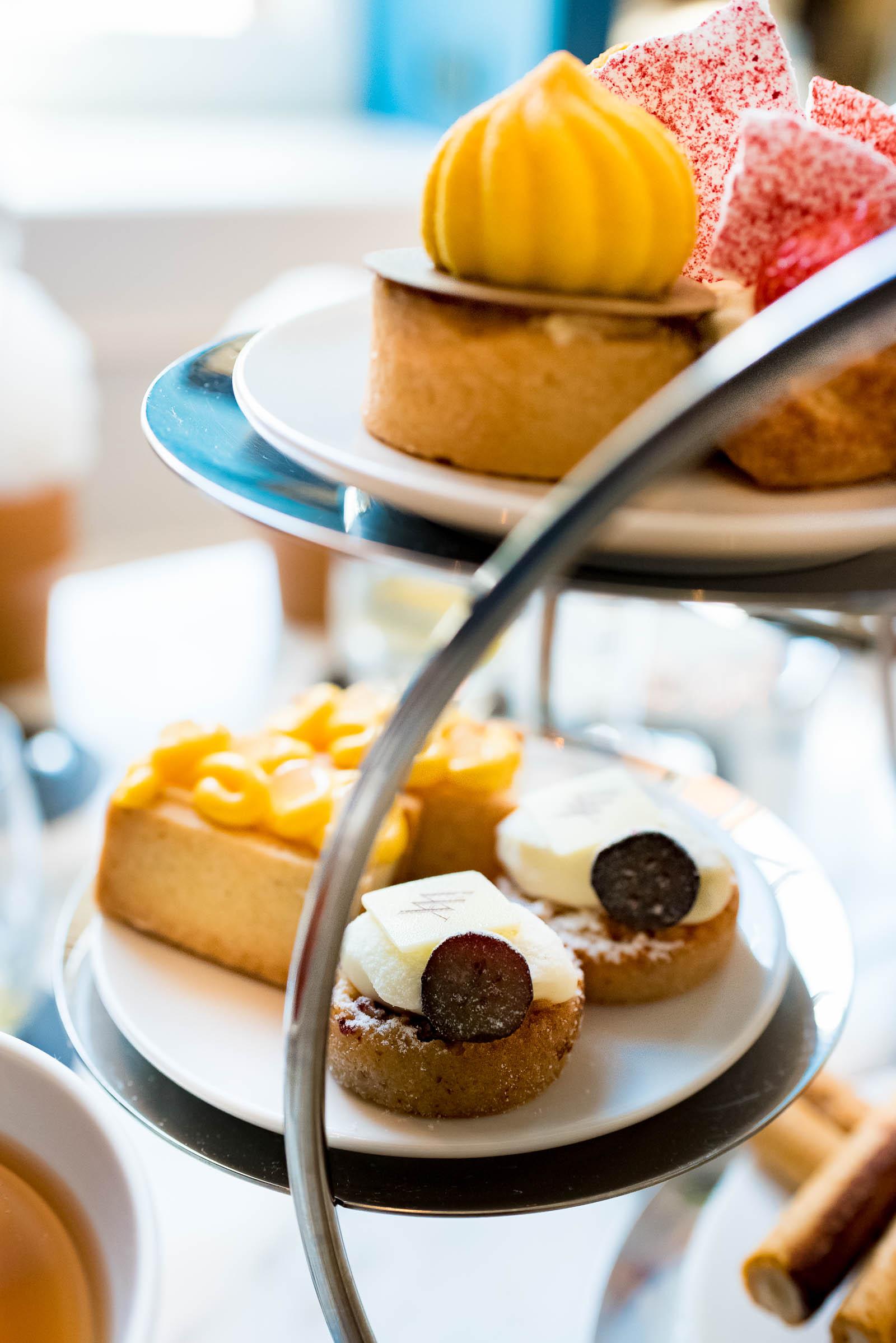 As well as little bites of white chocolate & yuzu and a delicious Blueberry Financier!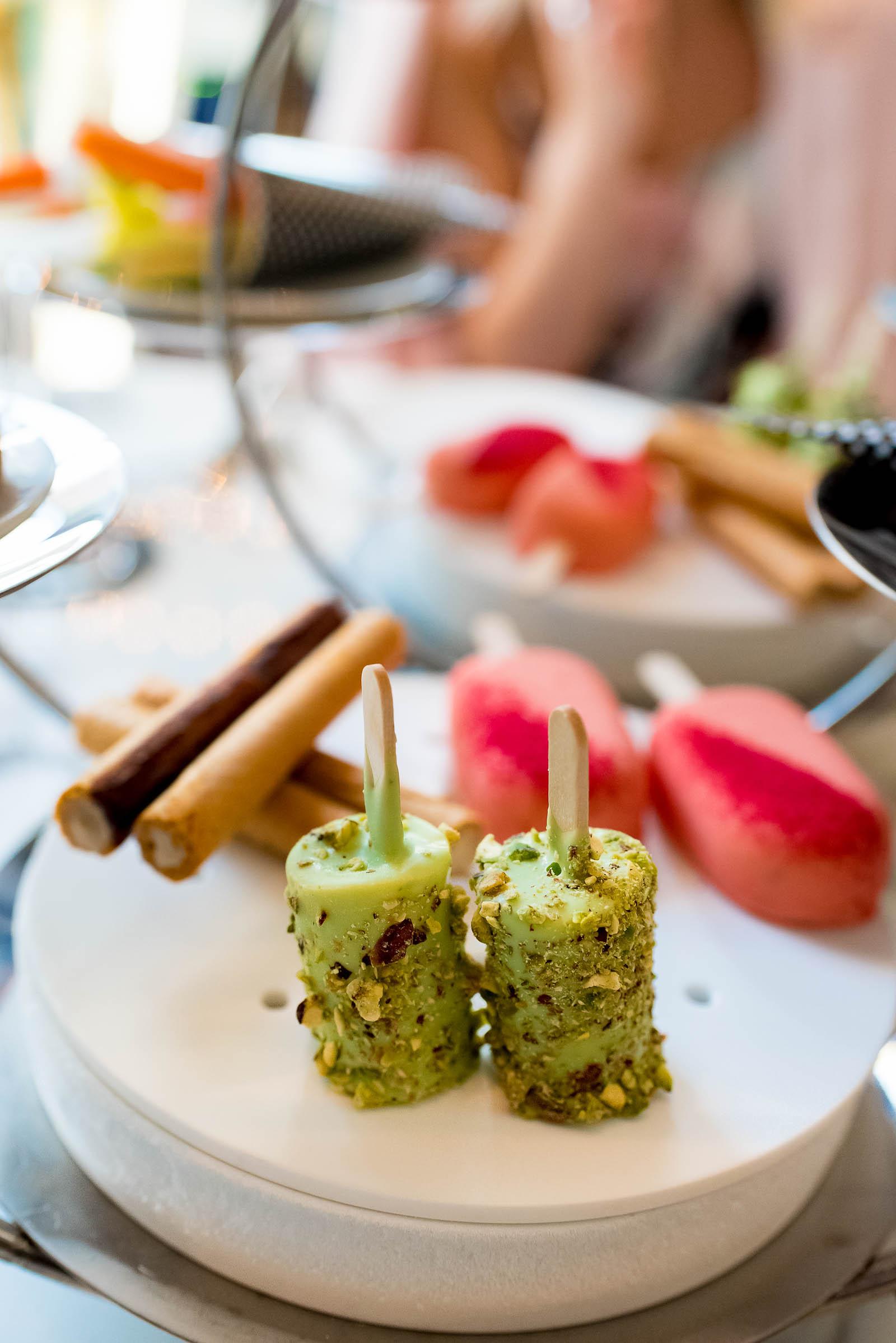 There were also these delicious Lollipops of marshmallow, passion fruit, and pistachio.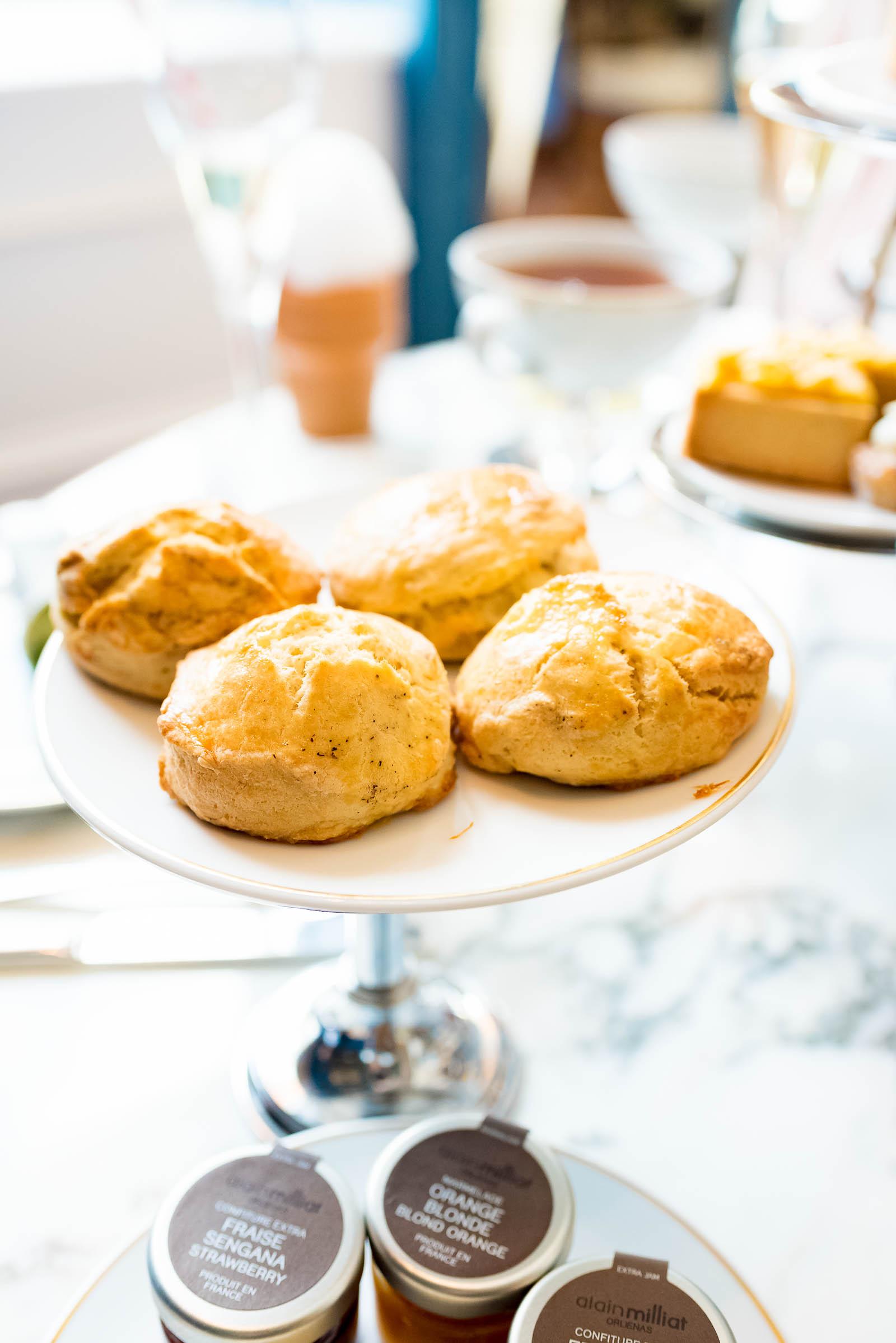 And finally a warm selection of baked scones as well!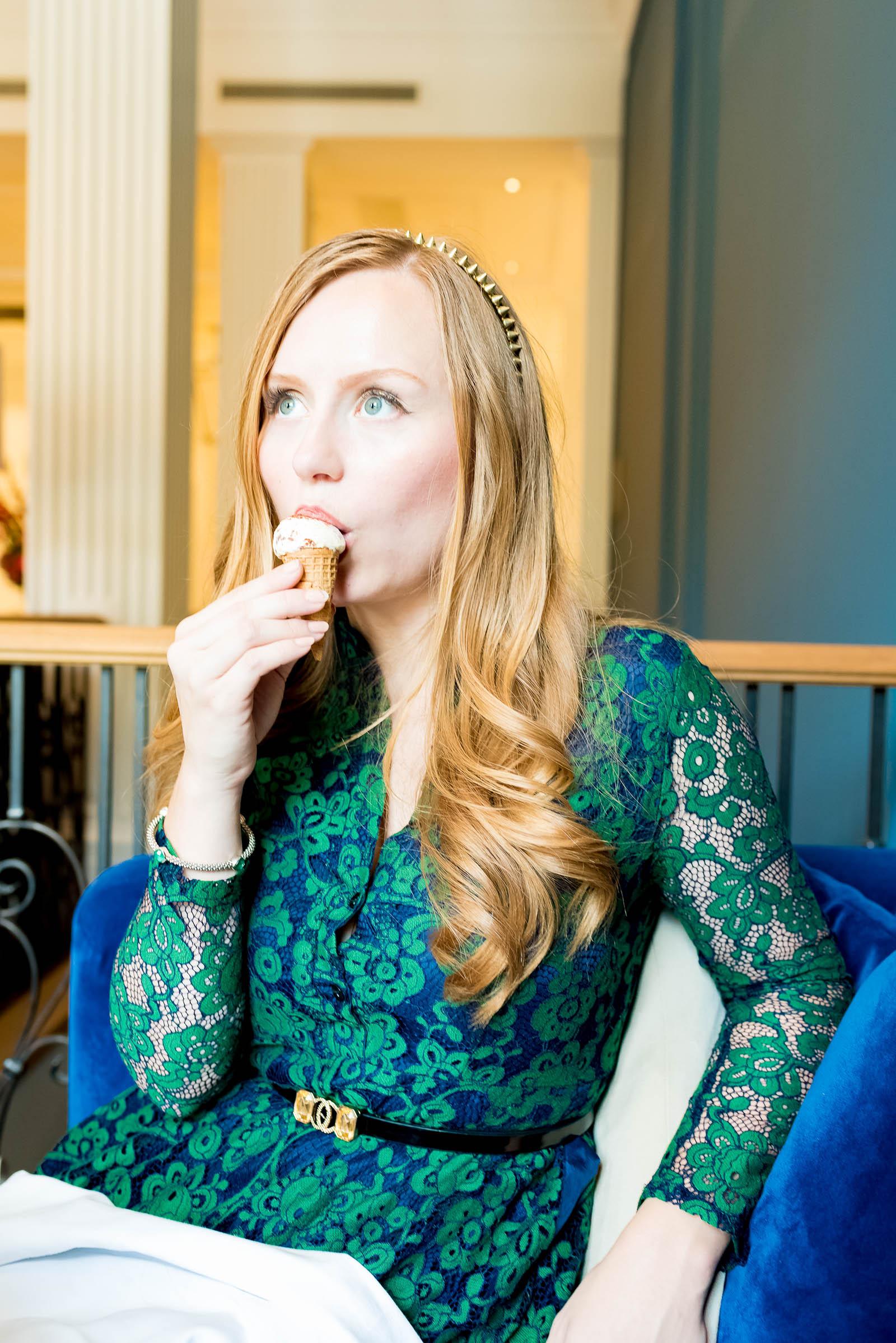 At the very end of the meal we were served a lovely mini ice cream cone with chocolate shavings on top too.
You know, because we hadn't had enough food at this point.
But don't get me wrong… I still ate it! And it made a spectacular finale to one of the most delicious afternoon tea services I've ever had the privilege of enjoying!
And a very delicious start to my 30th year…

After tea we took a short tour of the property to better appreciate what a magnificent space it really is.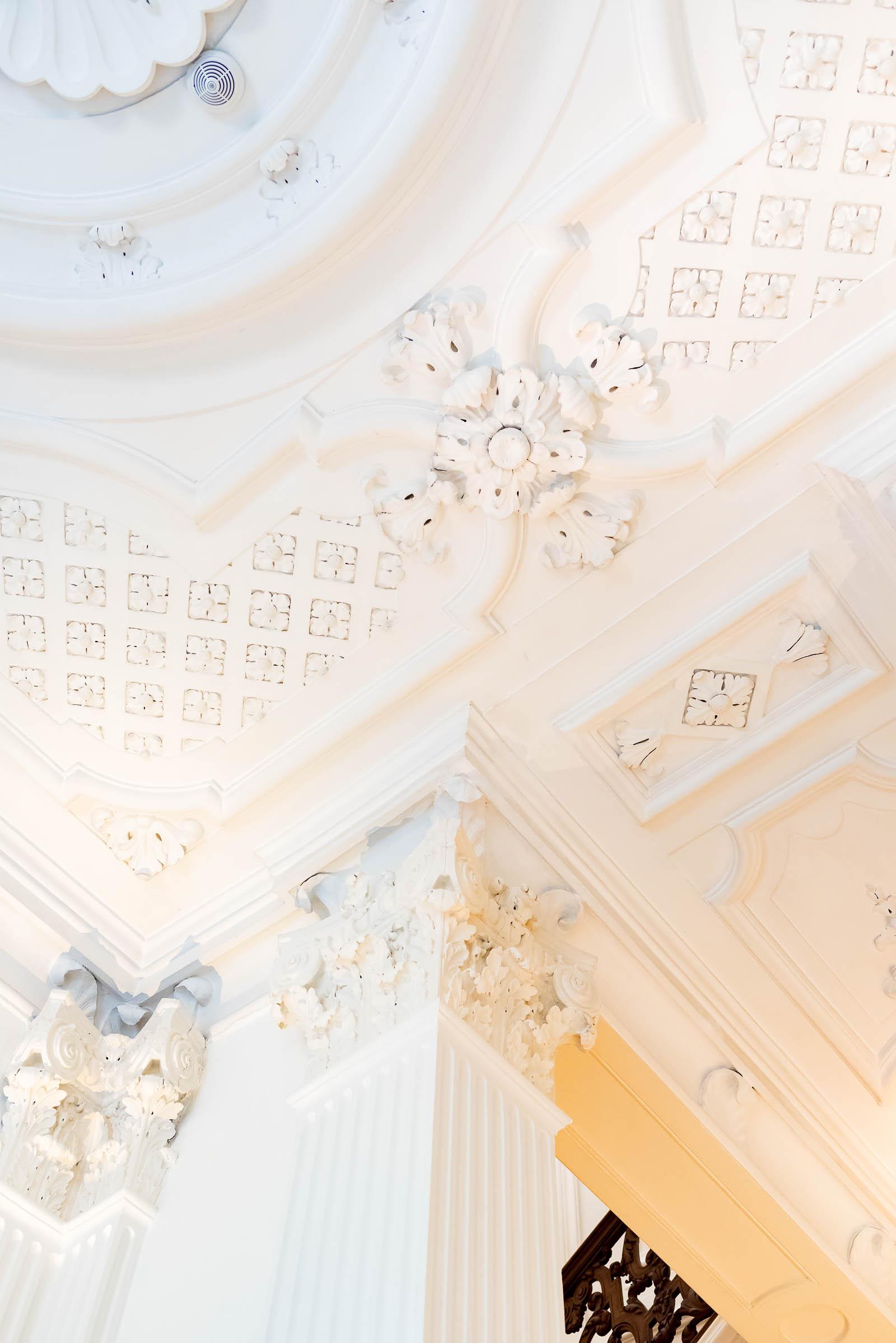 Starting with the impressively decorated ceilings near the entrance.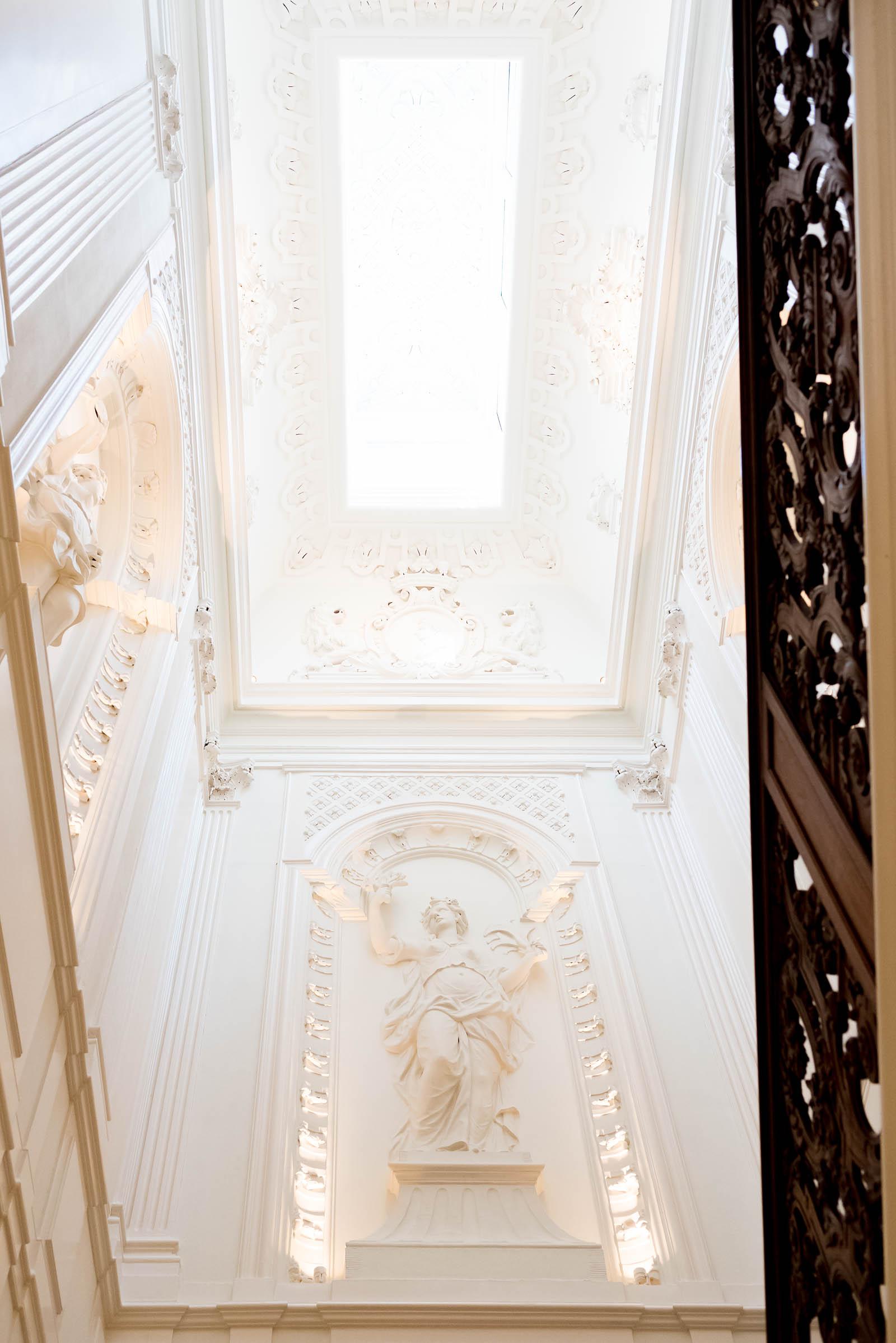 As well as this incredible, original staircase attributed to 19th-century architect Daniel Marot.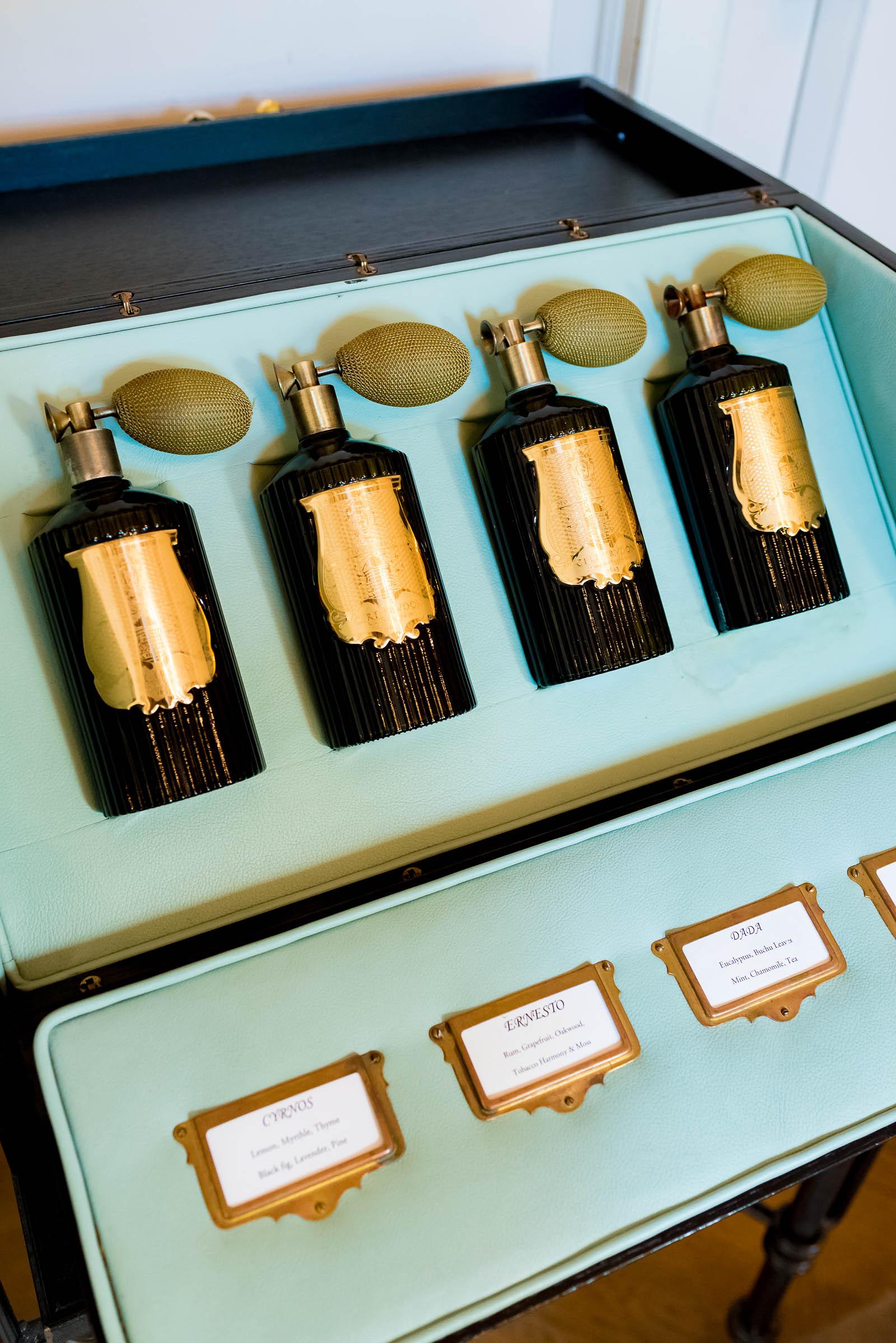 Guests who come to stay at the Waldorf are truly pampered from the moment they step through the front door — upon check-in guests are encouraged to choose a Cire Trudon scent from the hotel's selection.
Then each night cleaning staff will scent your room with your fragrance of choice. How cool is that?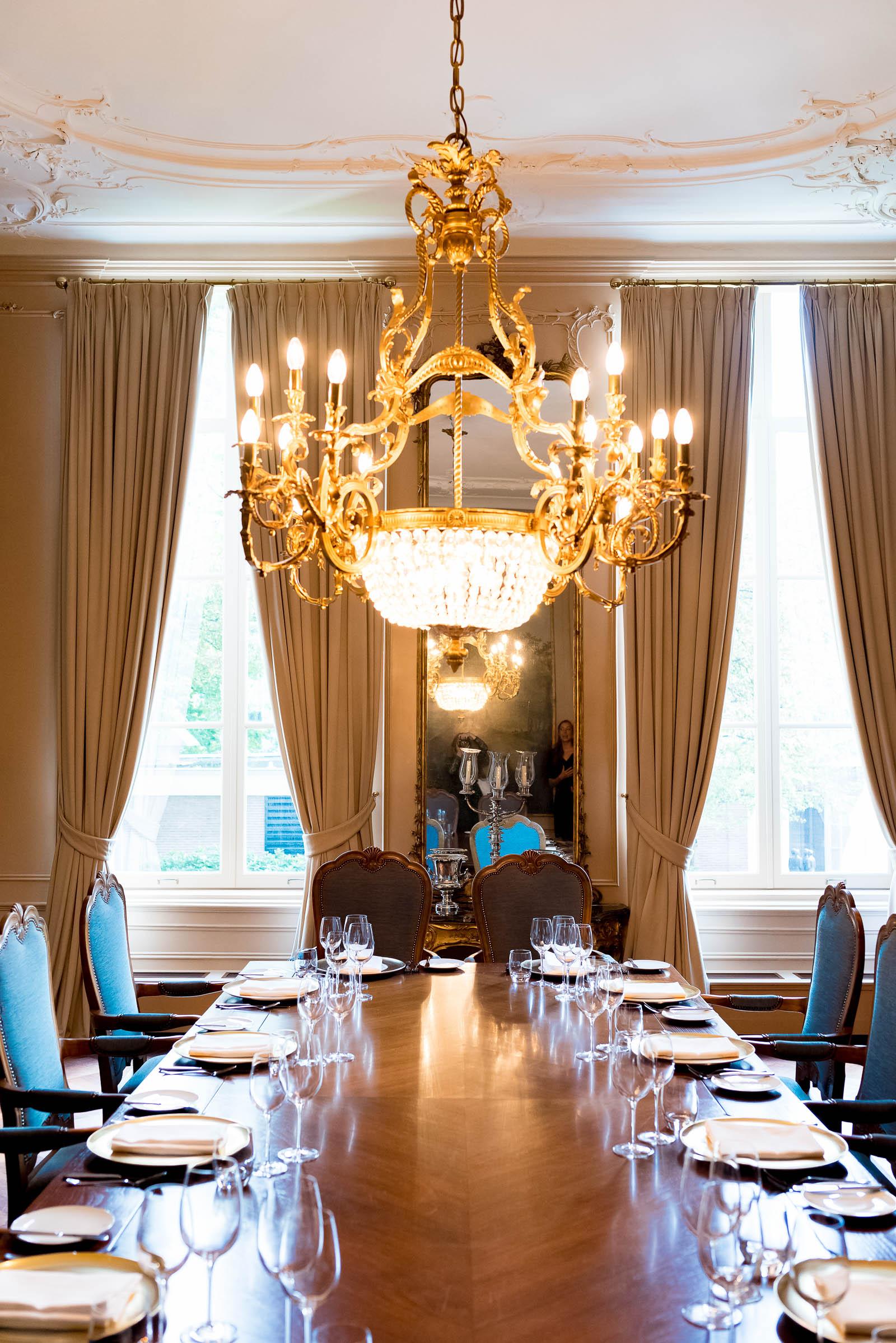 We then continued our tour into various meeting rooms,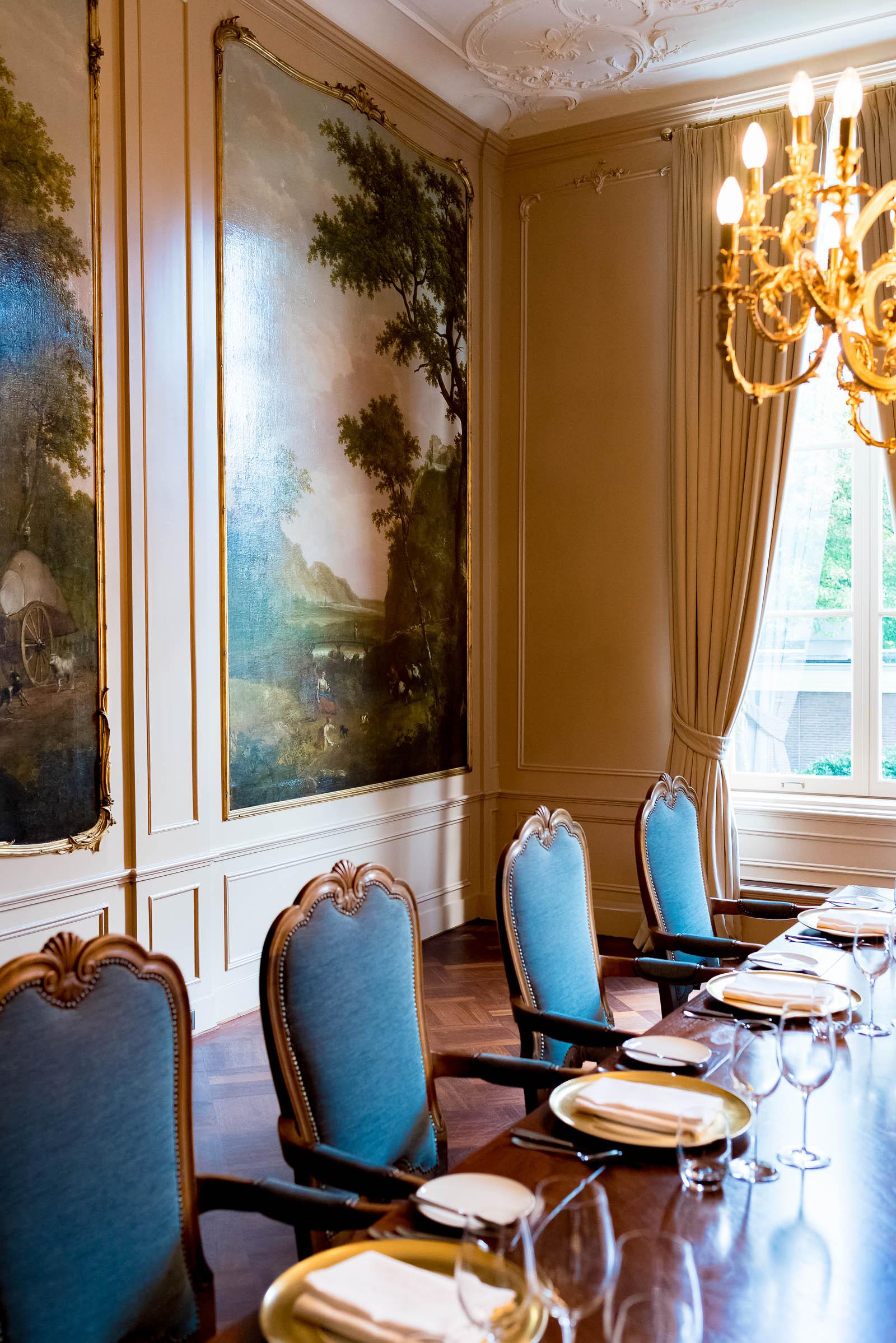 which were absolutely spectacular rooms,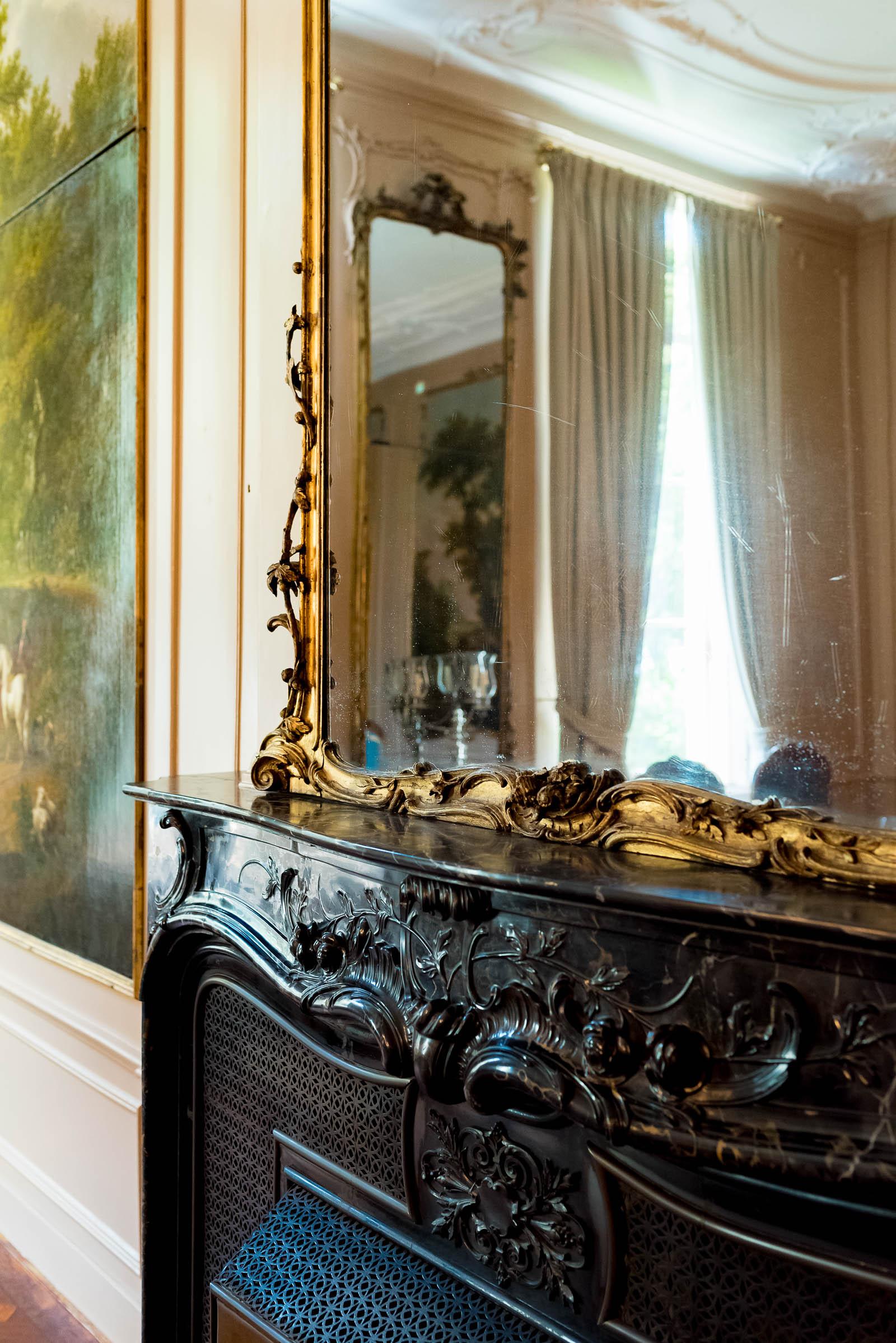 preserved in beautiful, historical splendour,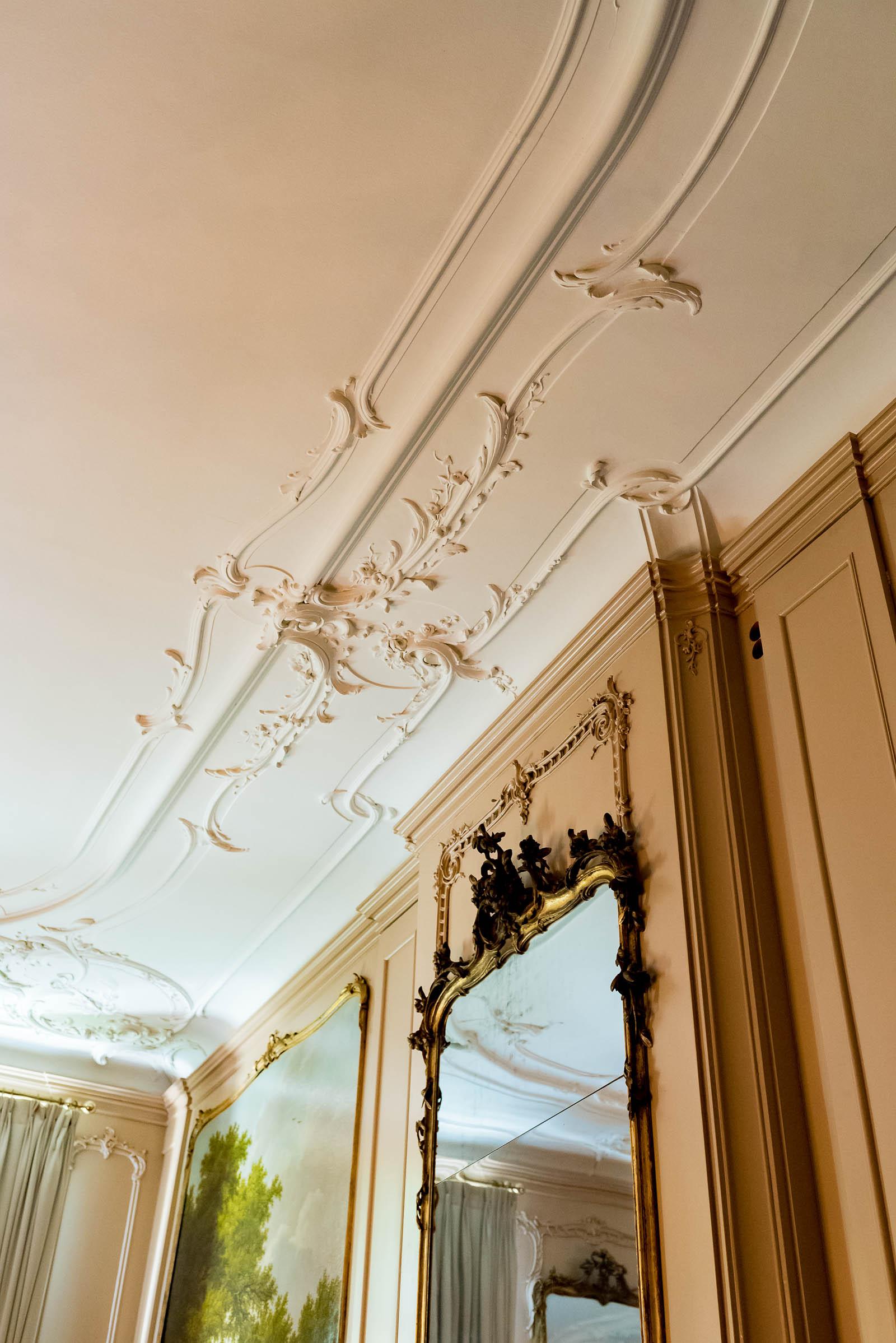 And completely covered in incredibly ornamentation.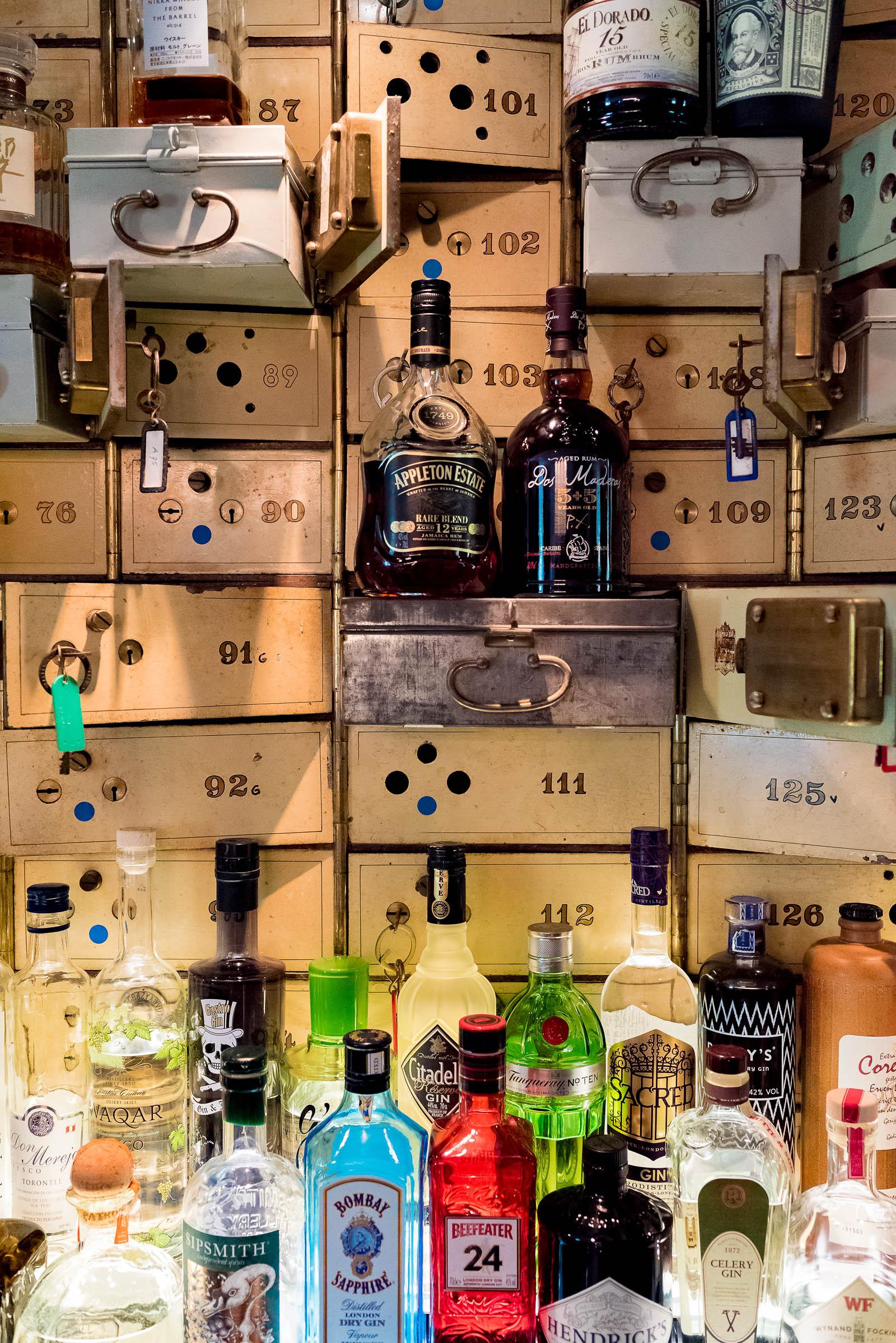 Then we went downstairs into the hotel's Vault Bar — so named because it's located in the original vault for the bank which used to occupy the building.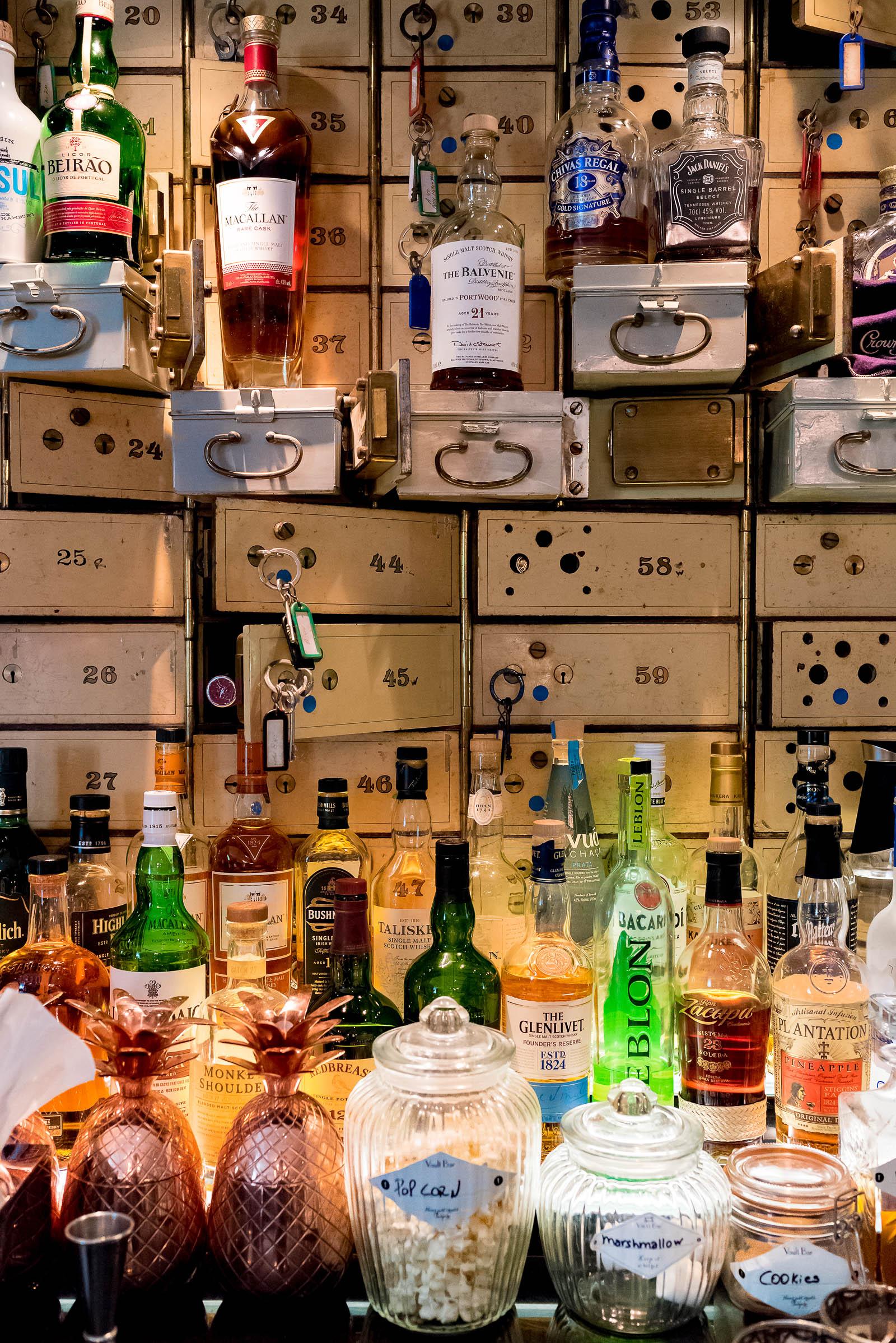 All of the alcohol behind the bar is perched in the safety deposit boxes and the bar menu is a wallet full of "currency notes" acting as a menu for the many, innovative cocktails they serve.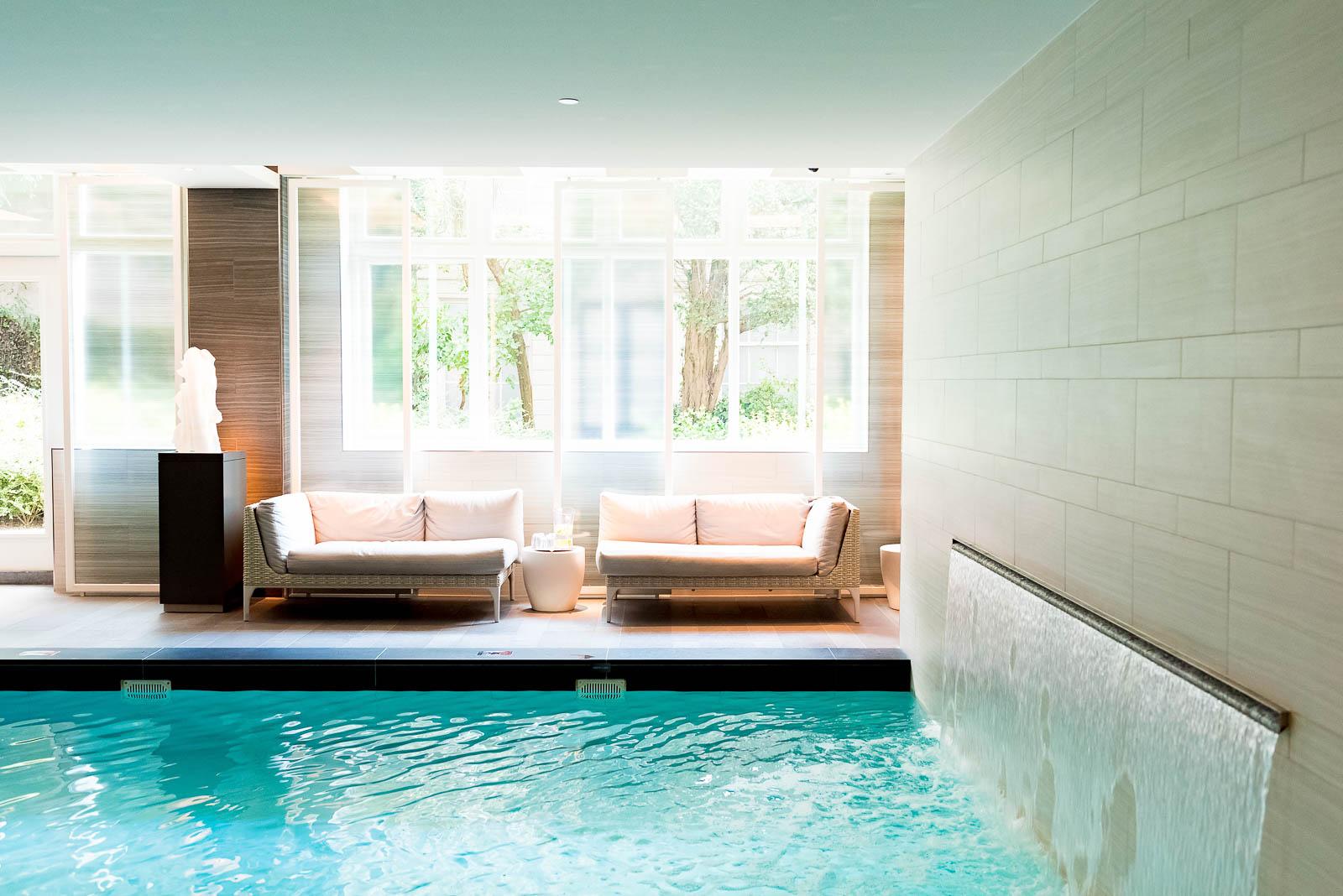 But then we came upon Hubby and I's favorite room…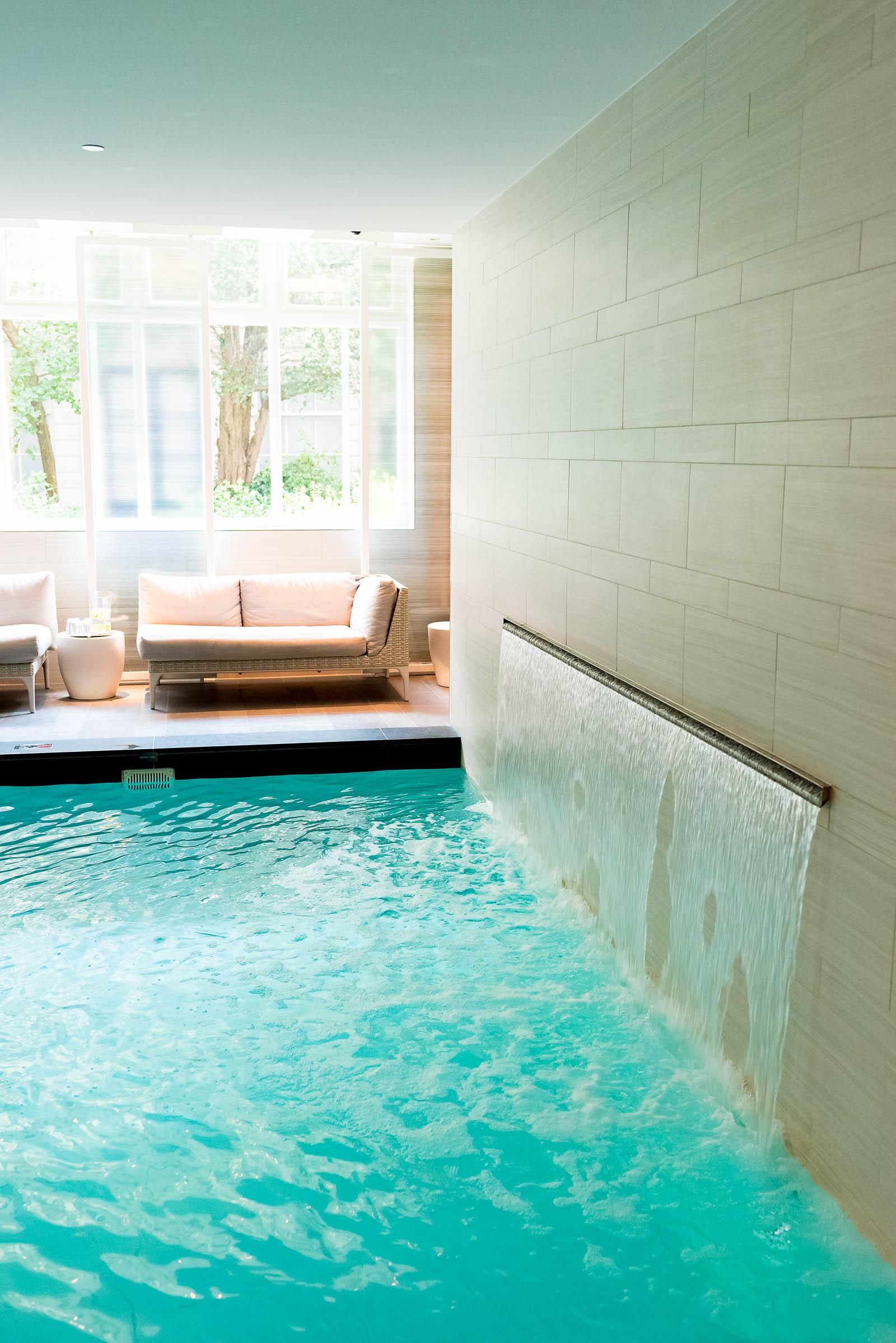 The magnificent pool!
Pools are very rare in Amsterdam given the prevalence of water everywhere in the city already (the canals) and the high-cost for space in such an old city. It was such a surprise to see the Waldorf had one! I'd happily come back just to relax by this pool for a few hours.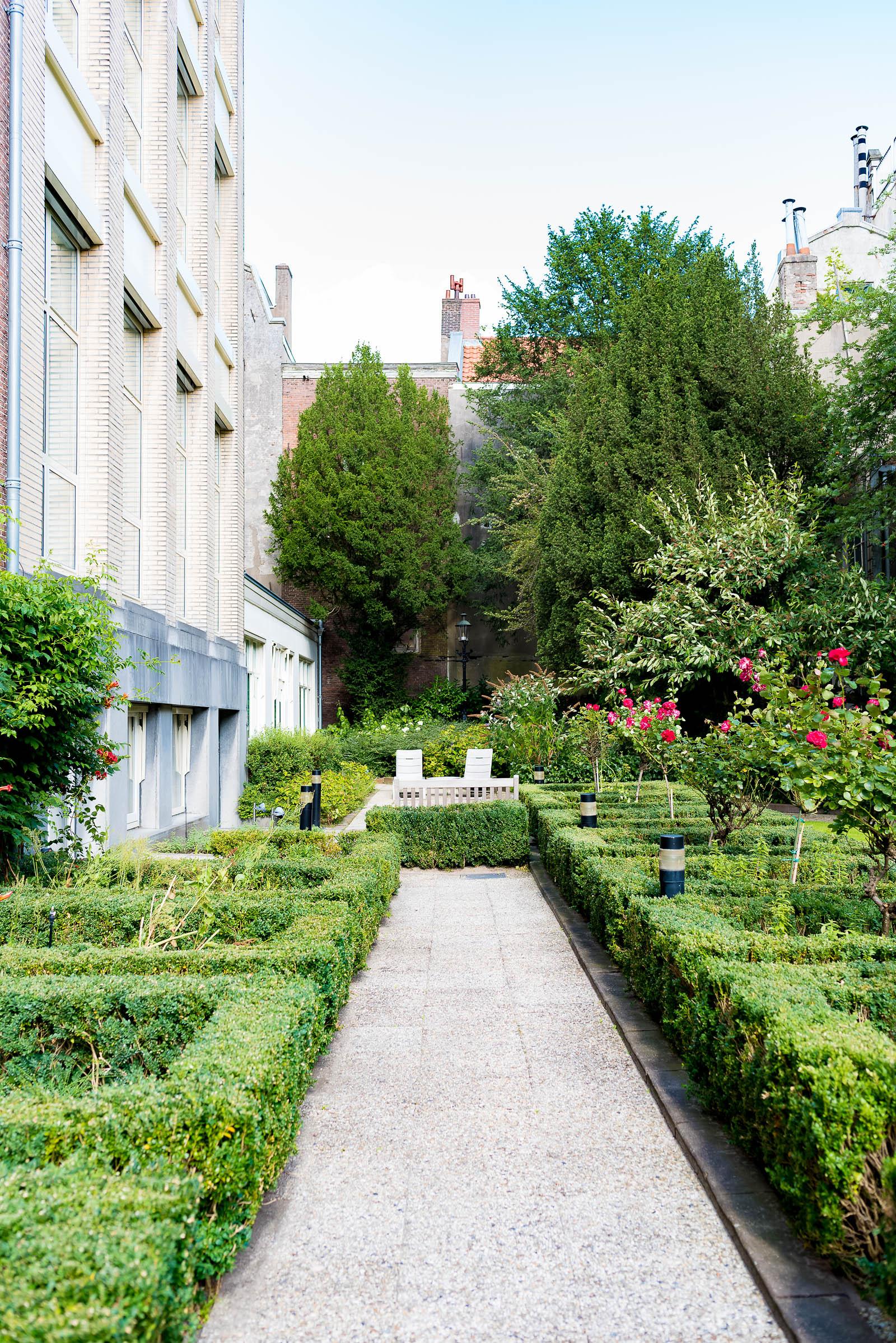 Then we made our way to the Waldorf's "secret garden".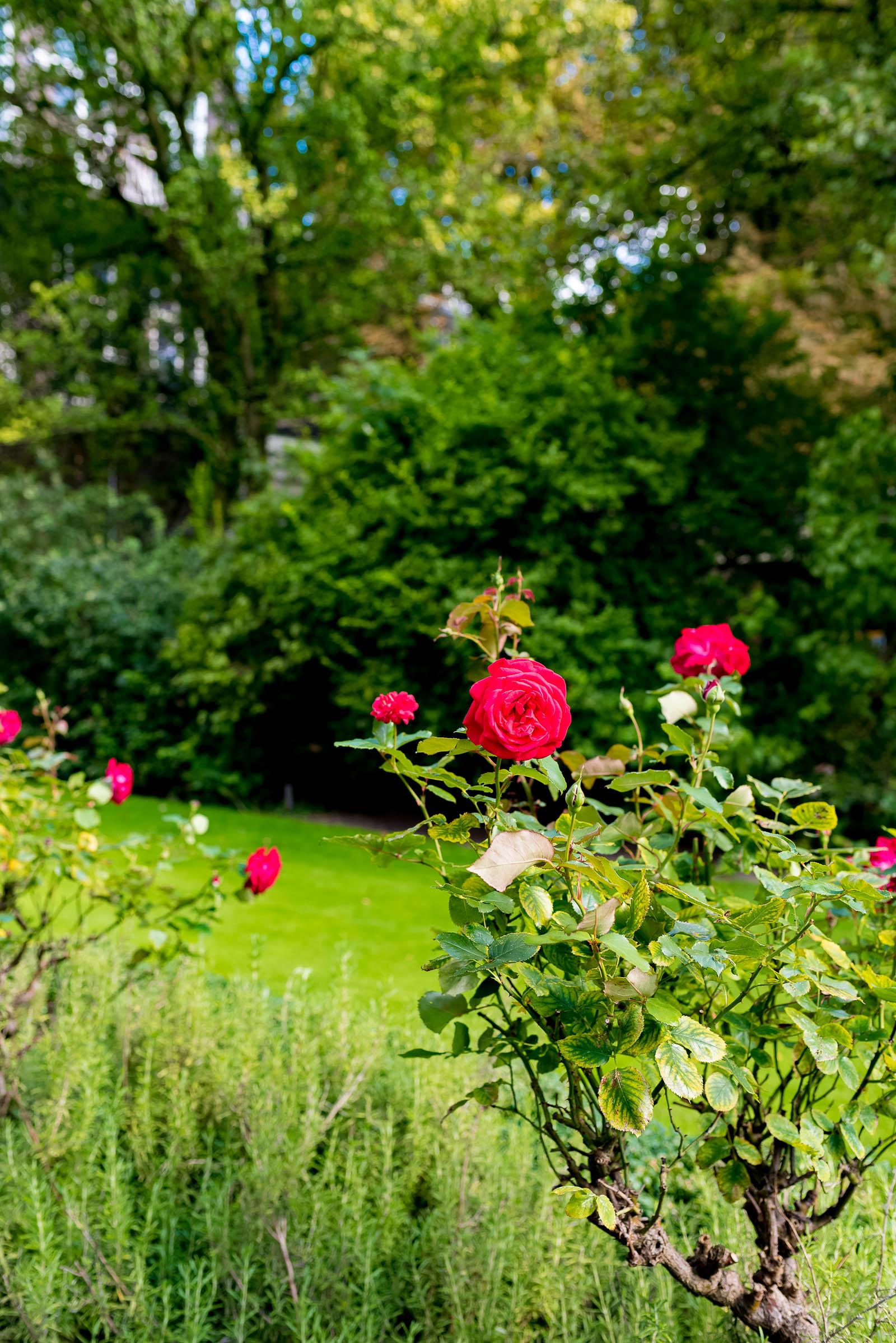 Located just behind the six canal houses, this garden is completely hidden from the street,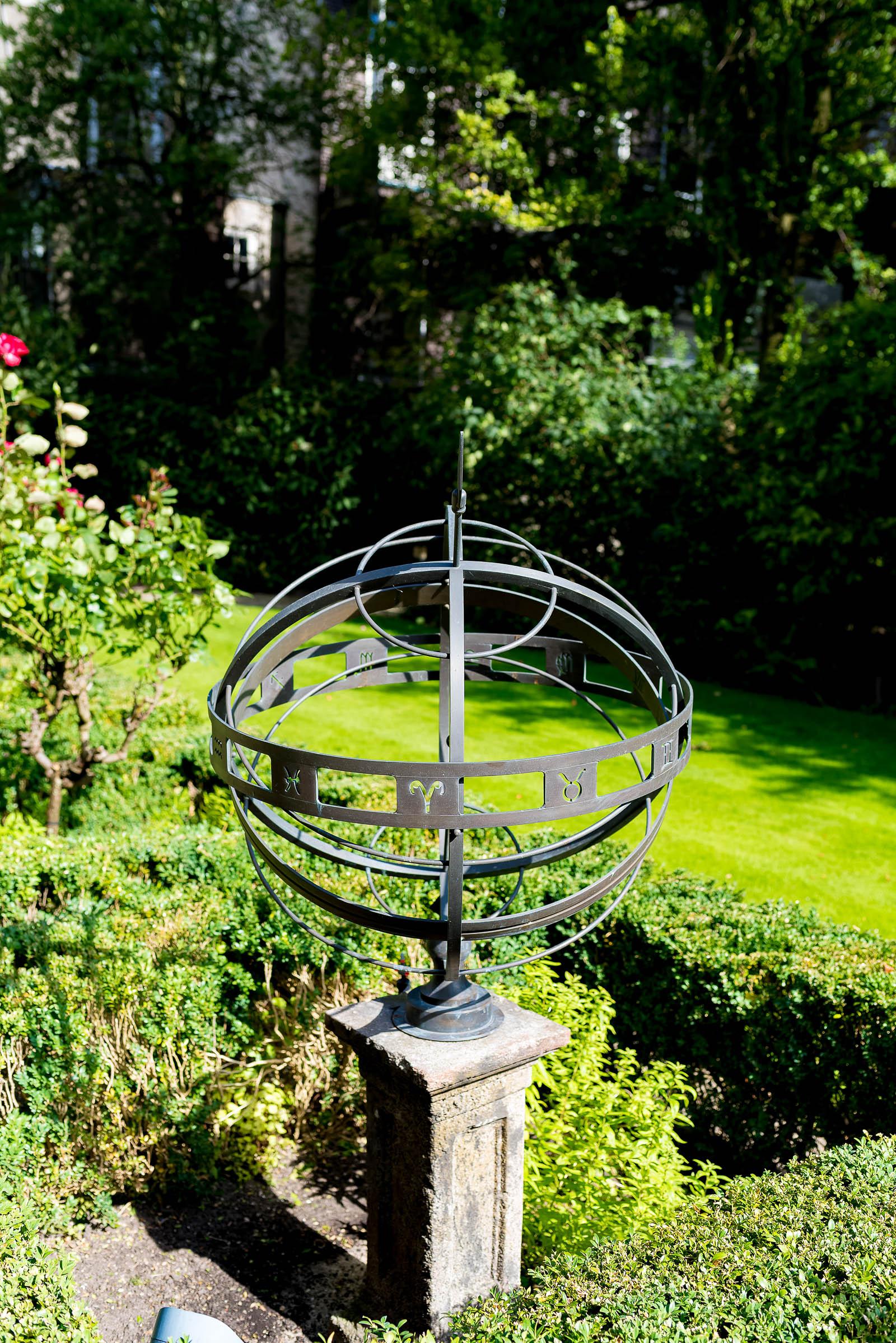 making it a beautiful respite from the busy city outside.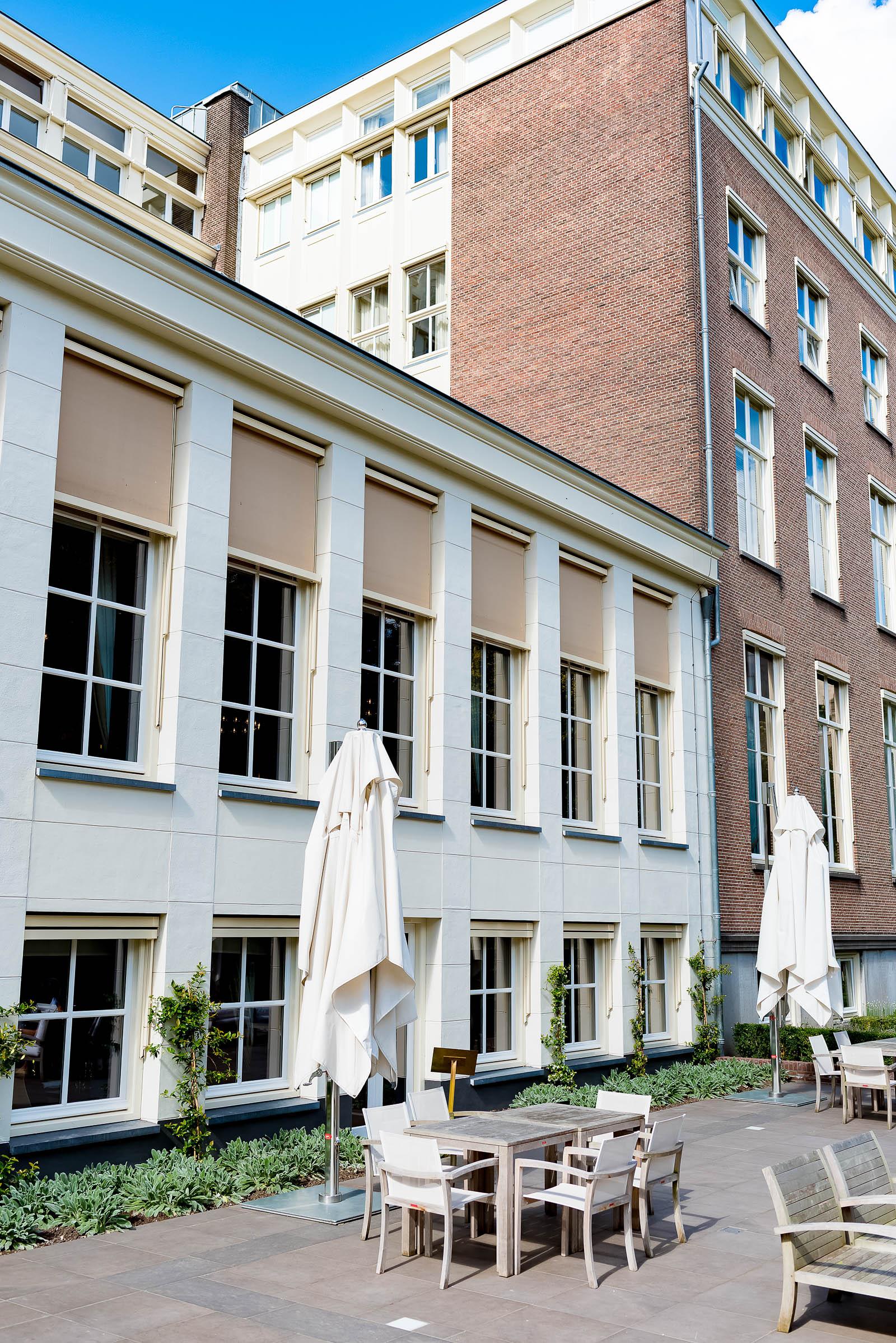 There are plenty of tables and chairs to relax in!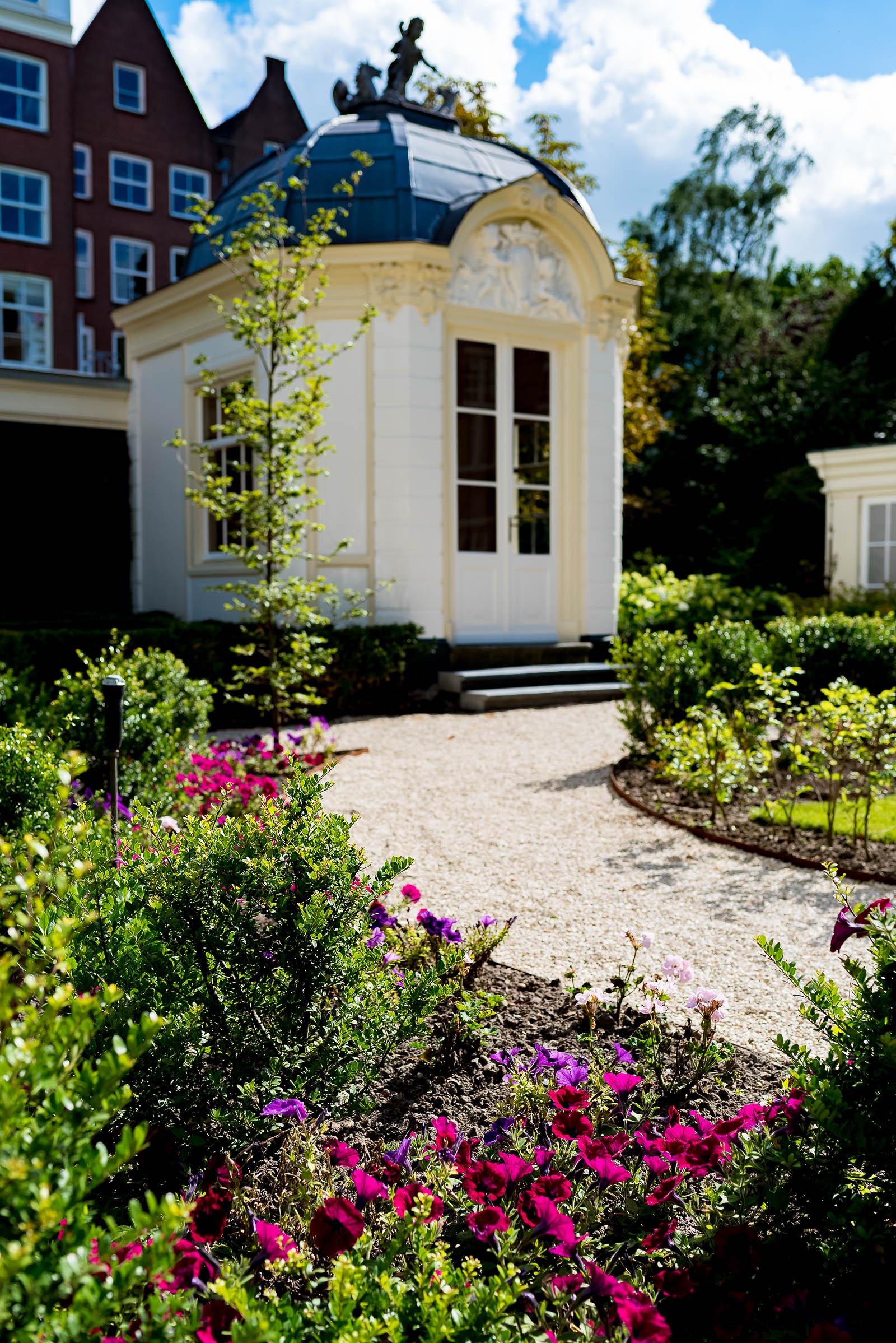 And lots of lovely architecture hidden around the garden.
Wouldn't this make an incredible wedding venue?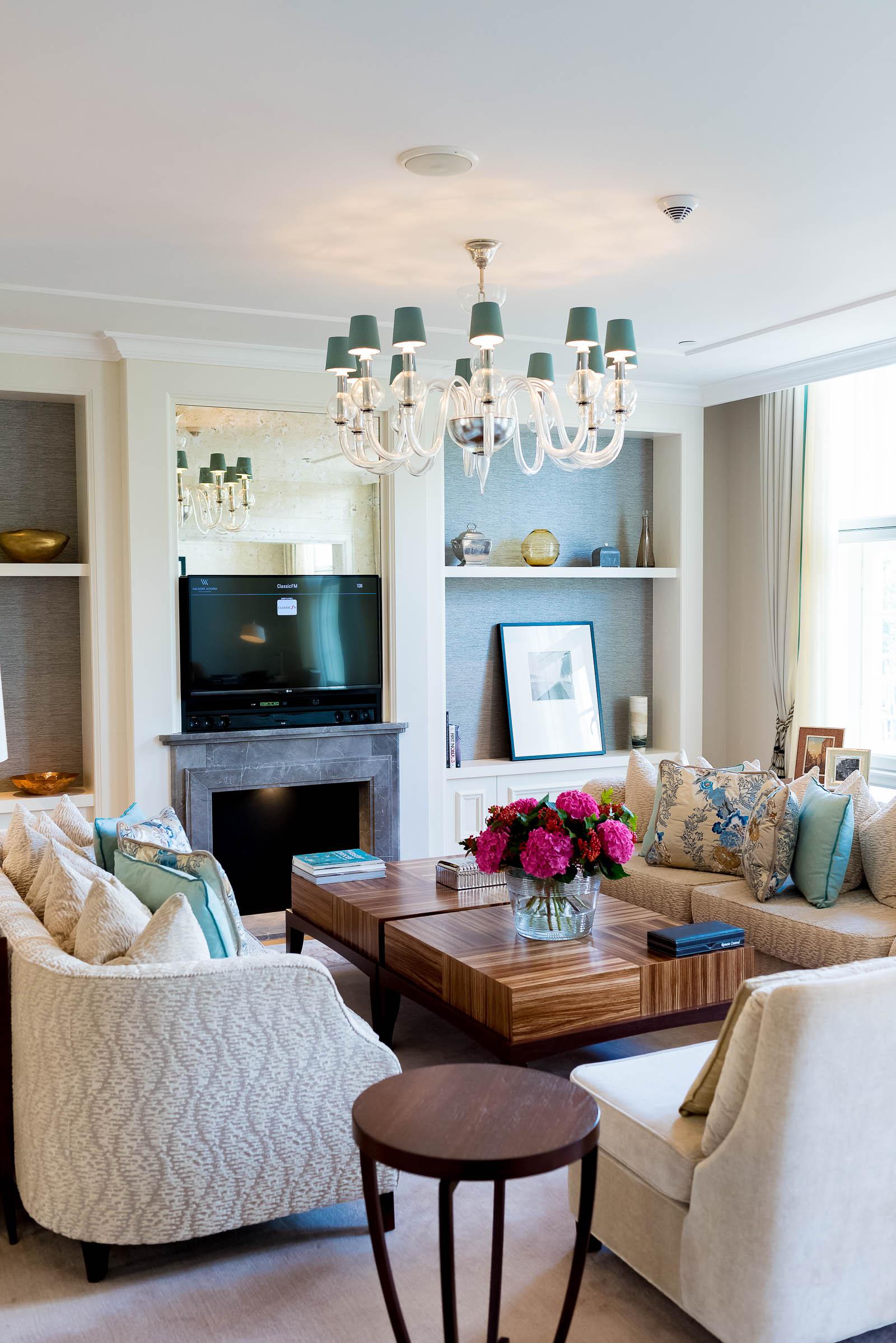 And finally we explored some of the incredible suites at the Waldorf.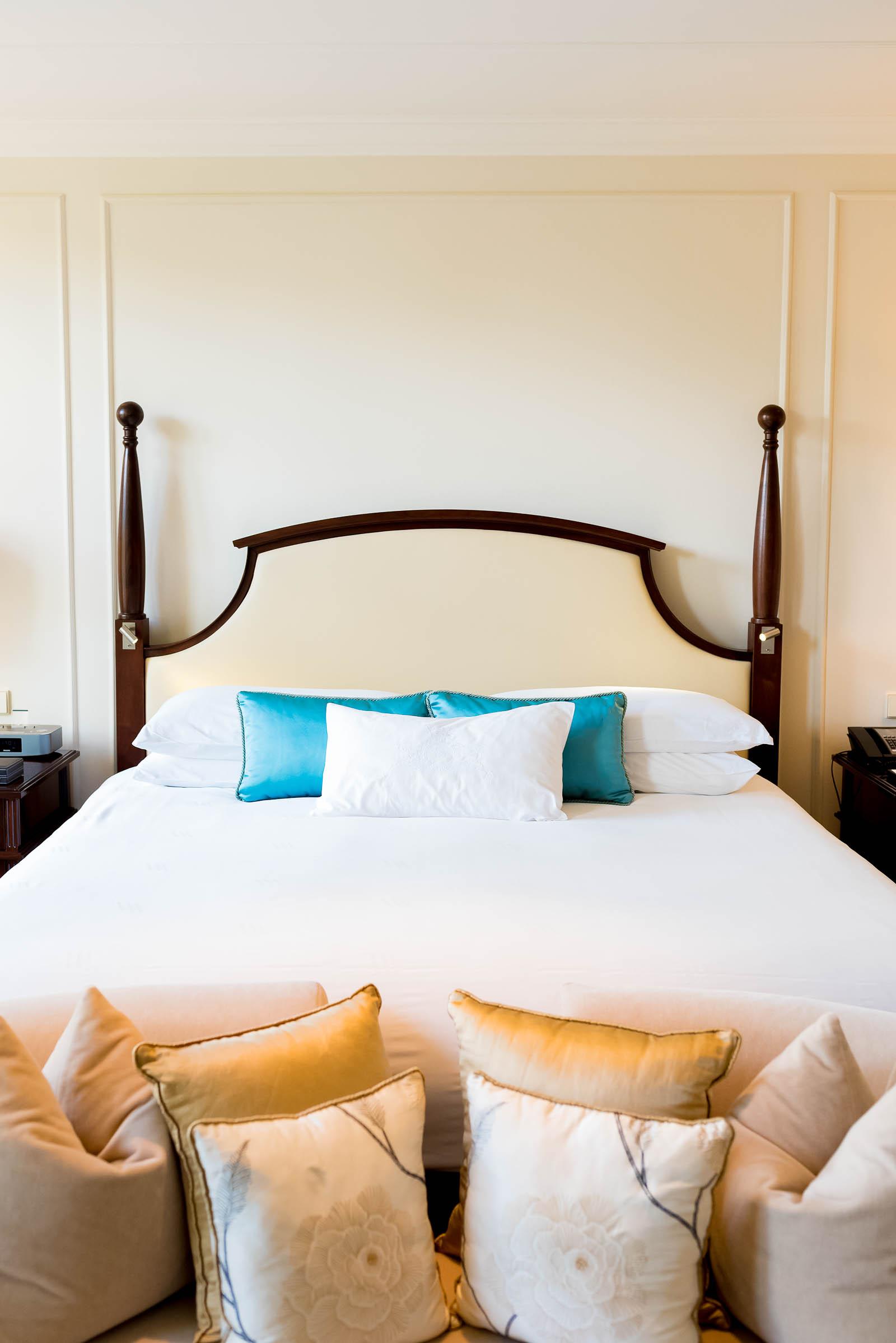 Which were beautifully appointed,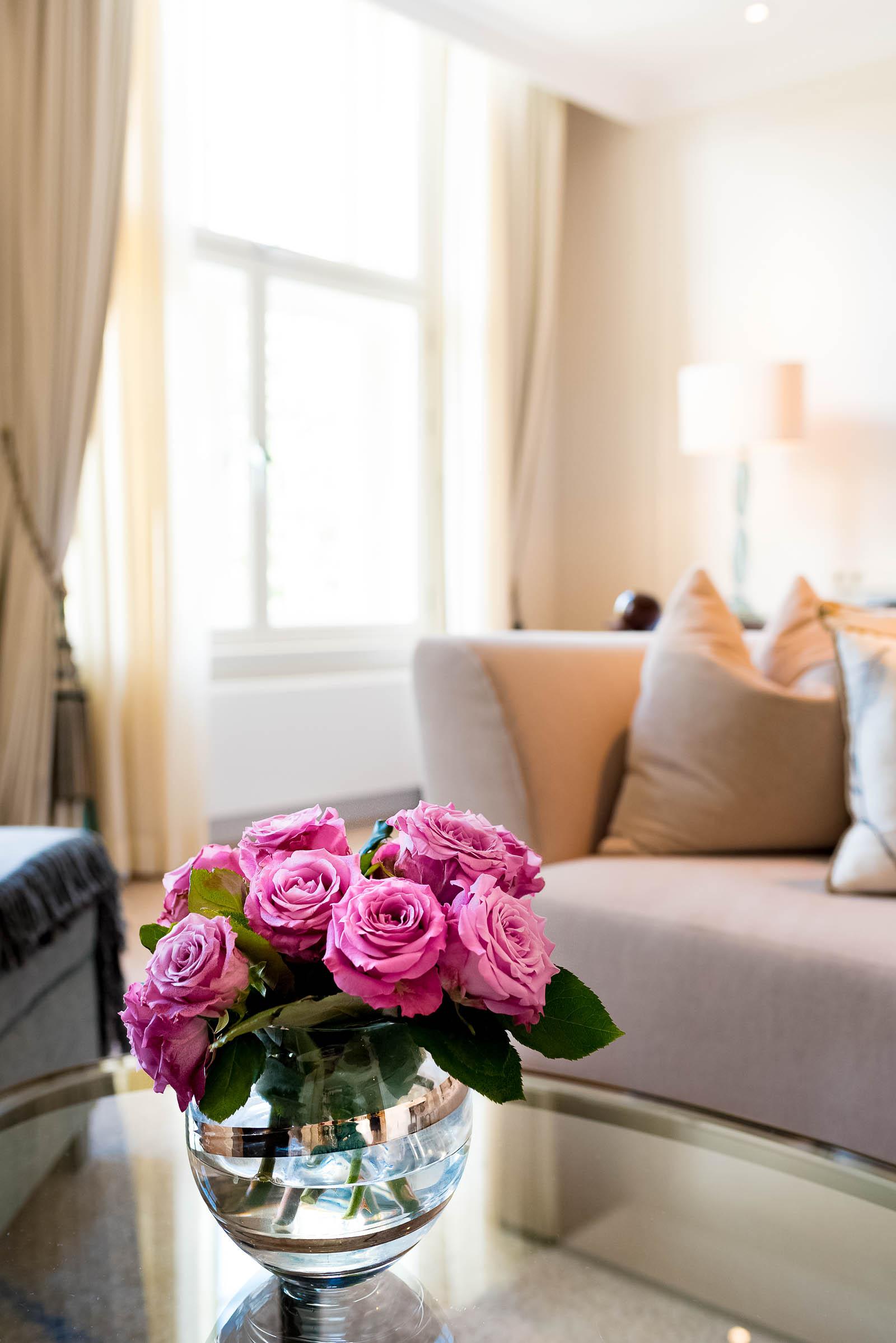 and very tastefully decorated.
I think it's safe to say the Waldorf Astoria is one of the most beautiful properties in all of Amsterdam. If you seek out a place were the elegance of the past meets the modernity of the future, then look no further than this charming property.
If nothing else their afternoon tea is guaranteed to be unlike any you've had before!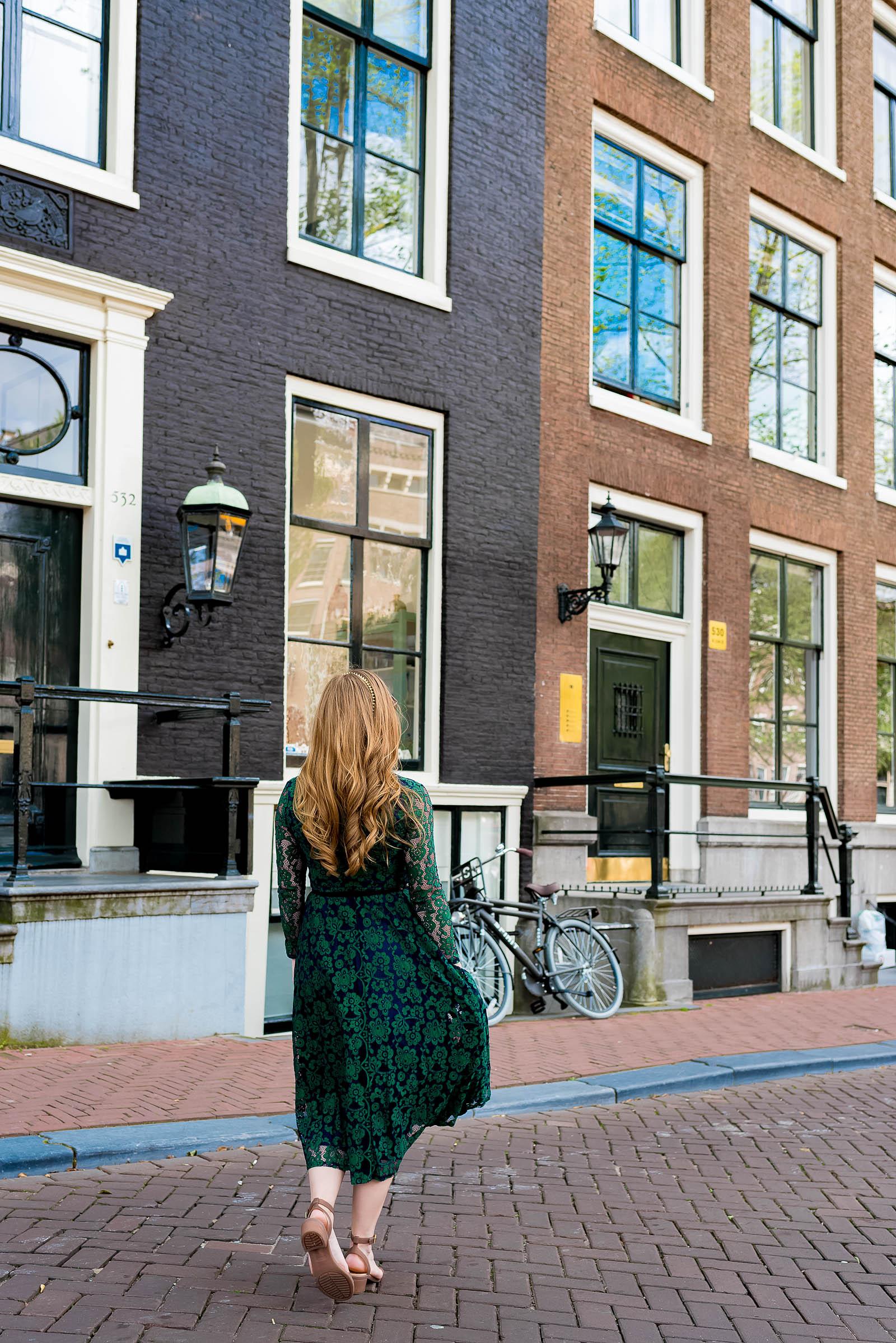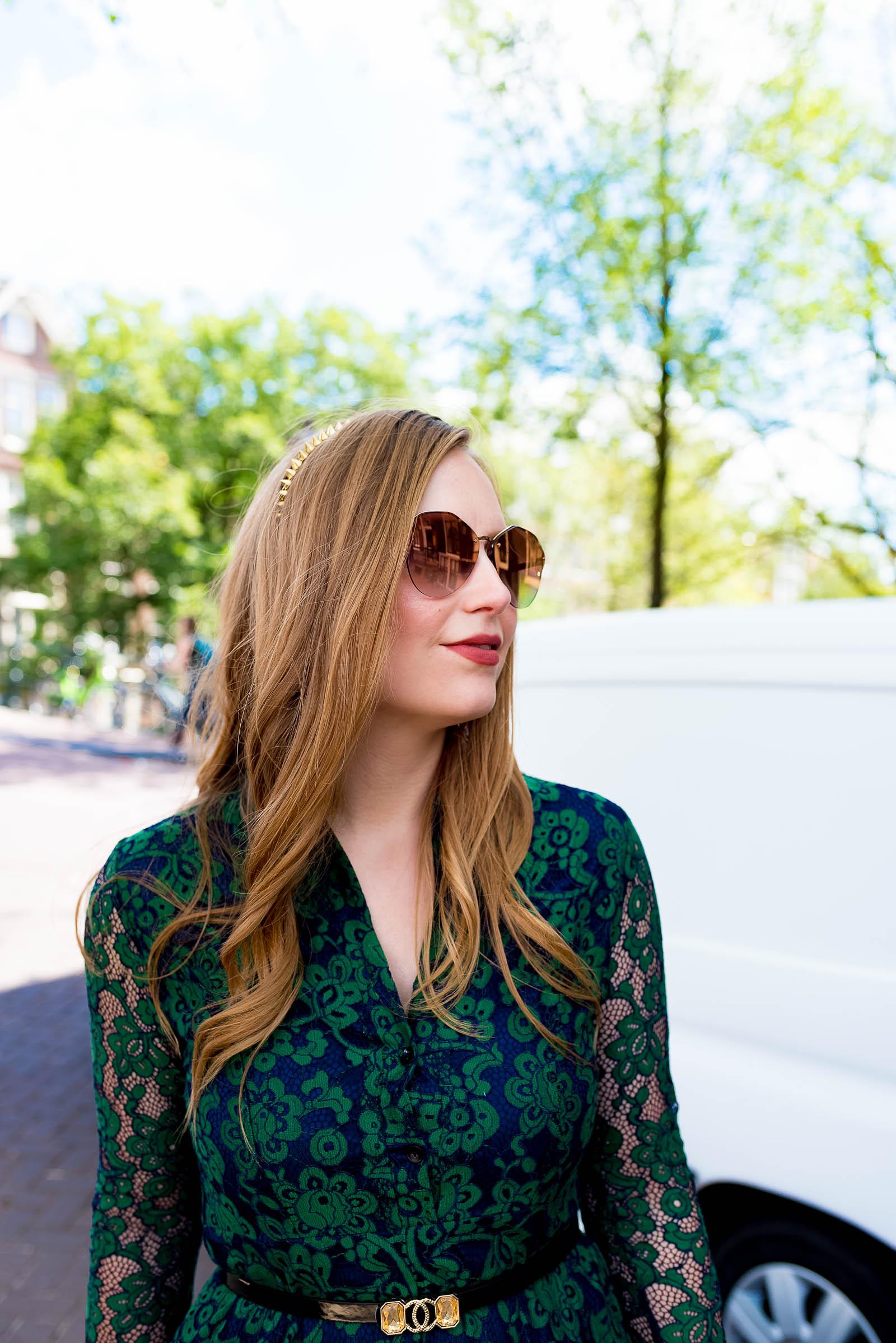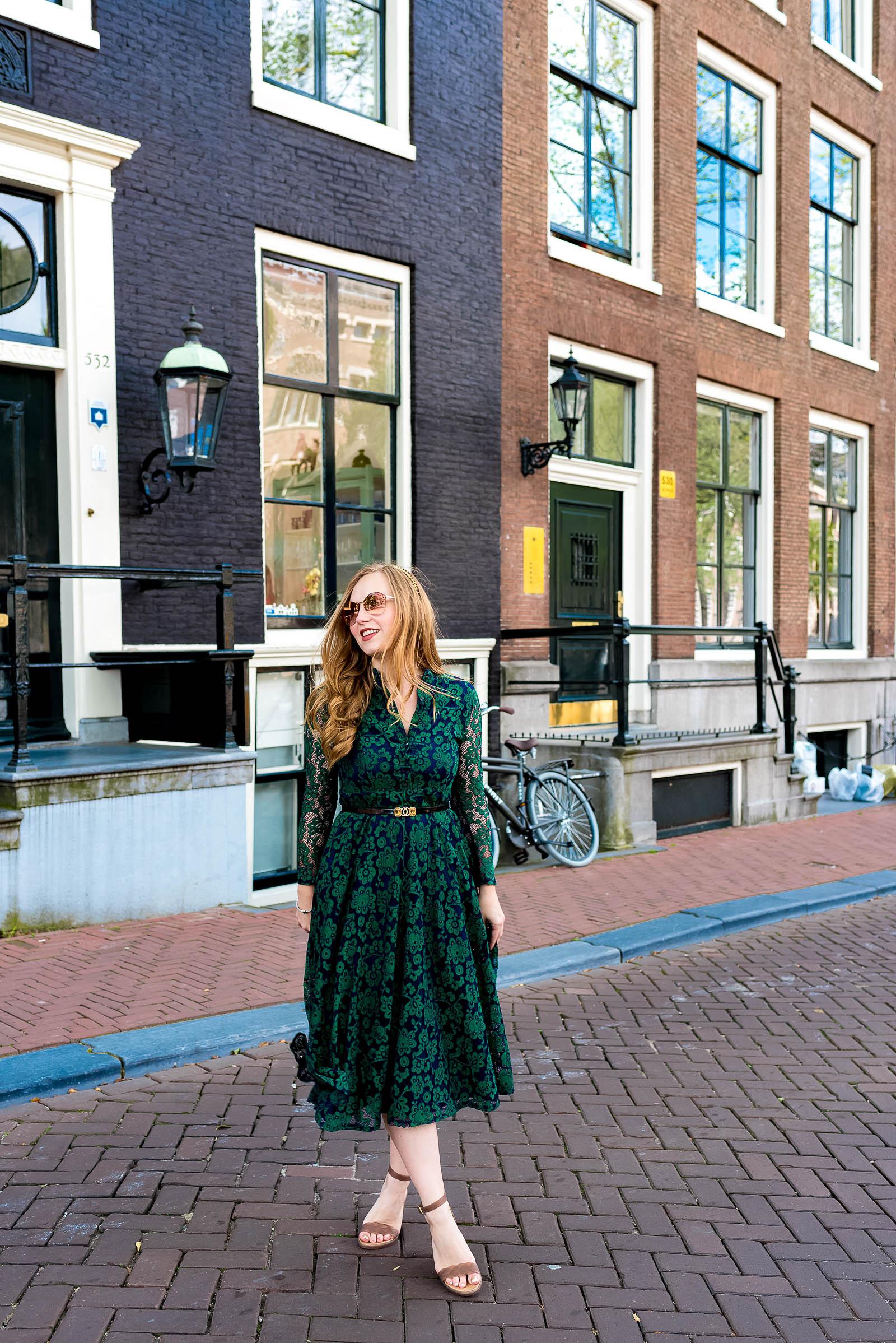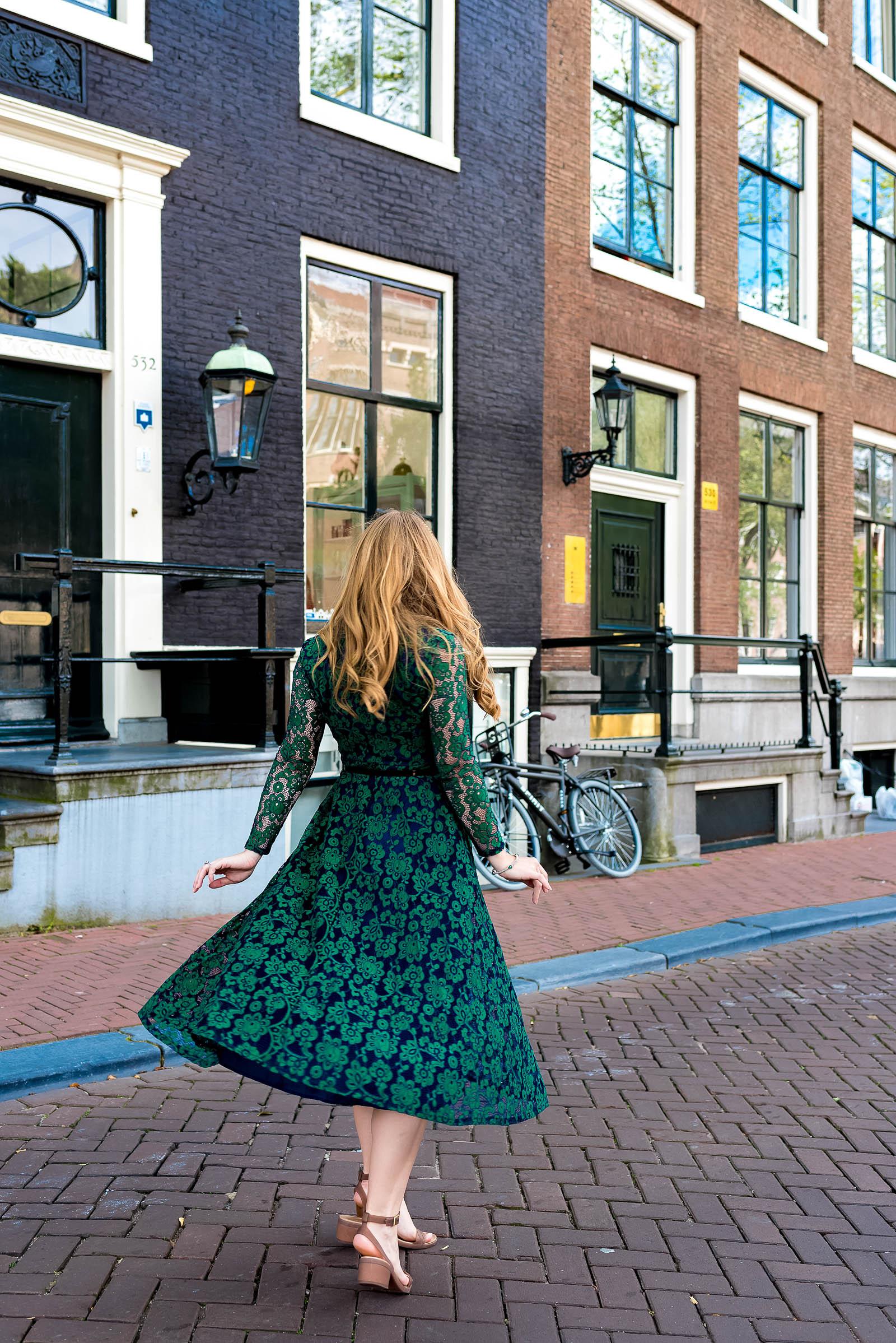 SHOP THE LOOK:
Dress – SheIn (similar) || Sandals – Crocs || Sunglasses – Prada || Gold Spike Headband – Amazon || Bangle – Lagos (similar) || Lips – c/o Burberry Lip Velvet in No. 5 'Fawn'
Photos by My Sister
Cheers to such a happy start to my 30th year!
Disclosure: We received a complimentary meal through Waldorf Astoria to facilitate this post. Review and all opinions are ALWAYS my own.