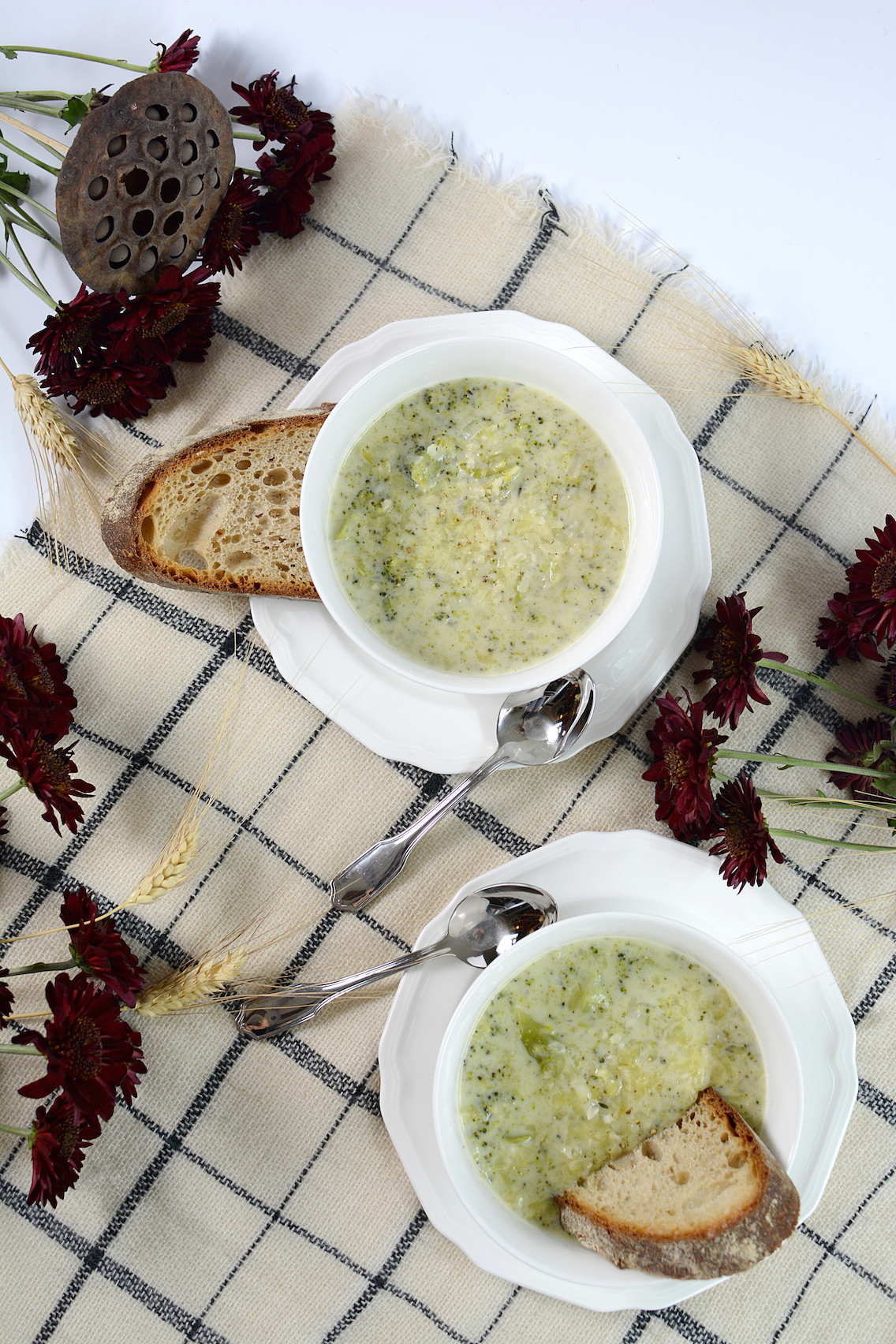 If you had to eat the same thing everyday for the rest of your life… and NOTHING else… what would it be?
For me, the answer is a no-brainer…
Parmesan Cheese.
I'd happily eat it everyday for the rest of my life.
Often referred to as the "king of cheeses", it has one of the highest natural Glutamate contents of any food giving it a very savory or strong 'umami' flavor that's ideal to eat on its own but also delicious to cook with.
And now that the temperature is at last dropping here in Chicago, my favorite way to get my parmesan fix is actually in liquid form. It is soup season, after all!
So here's a fun recipe that combines all the comfort of broccoli-cheddar soup with the sophisticated flavors of parmesan. It's easy to make but tastes far more complicated thanks to the umami-rich parmesan broth and elegant herb profile — the perfect soup to serve at family gatherings!
So what are we waiting for? Grab a hunk of parmesan cheese, break off a piece to snack on, and let's get cooking!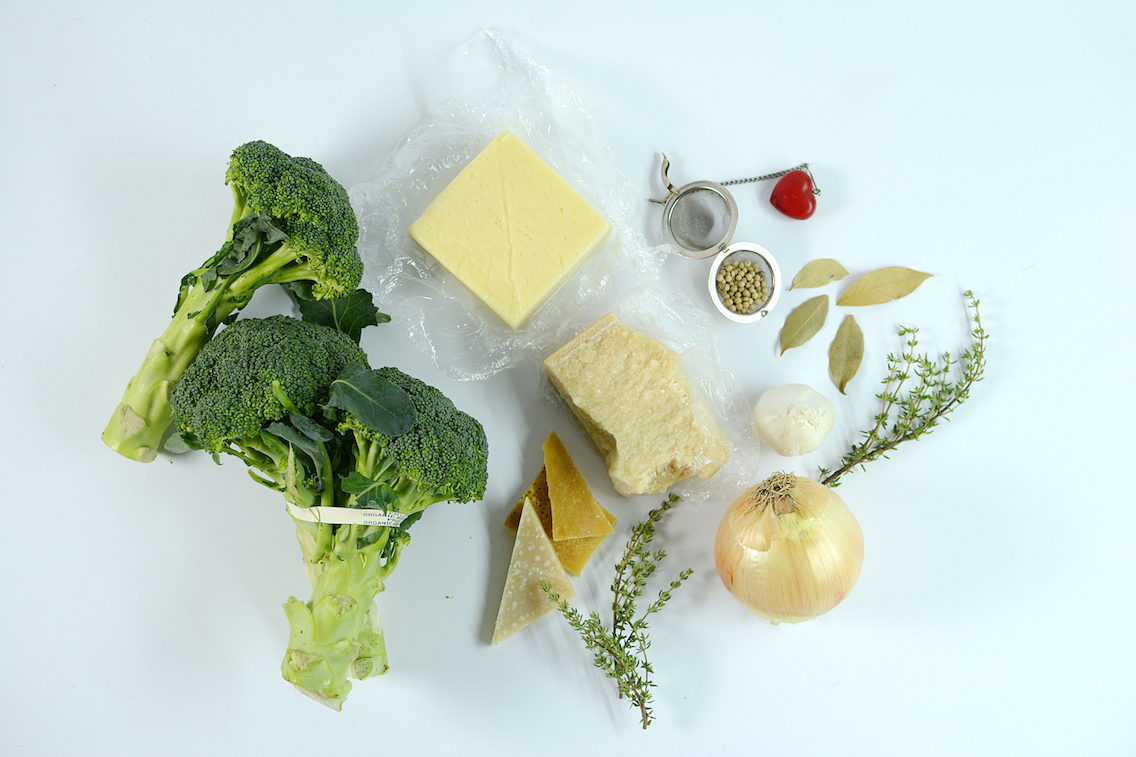 Parmesan White Cheddar Broccoli Soup
Makes 4 – 6 servings
3 Tbsp Olive Oil
1 Onion, Diced
2 – 4 Garlic Cloves, Minced
2 Cups Fresh Broccoli, Chopped
1 Handful Bay Leaves
1 Handful Fresh Thyme
3 Tbsp Flour
2 1/2 Cups Water
1 – 4 Parmesan Rinds*
1 1/2 Cups White Cheddar, Grated
1/2 Cup Parmesan
In a large soup pot (my favorite) heat the olive oil and garlic over medium heat for one minute. Add the diced onions, fresh thyme & bay leaves and cook down for 5 minutes, stirring occasionally.
Once the onions have cooked down, add the flour and stir to coat evenly. Cook for one minute.
Add water slowly, stirring as you pour. Bring to a boil then reduce to a simmer. Add the broccoli and parmesan rinds (just drop them in the pot and let them do their magic). Add salt and pepper to taste. Simmer on medium-low for 10 – 20 minutes.
Fish out the bay leaves and parmesan rinds and toss. Then use an immersion blender to blend the soup together. You can also transfer half of the soup to a standing blender if you don't have one. Stir and simmer for an additional 5 minutes.
Take soup off direct heat and add both cheeses. Stir to incorporate. Taste the soup and add any additional salt and pepper to taste. Serve with good crusty bread next to a fireplace (if you have one… which I don't. #sademoji)
*Parmesan Rinds are usually available at most cheese counters for a discount rate and keep for quite a while in the fridge. I like to buy a bunch at a time and add 1 or 2 to any soups I make.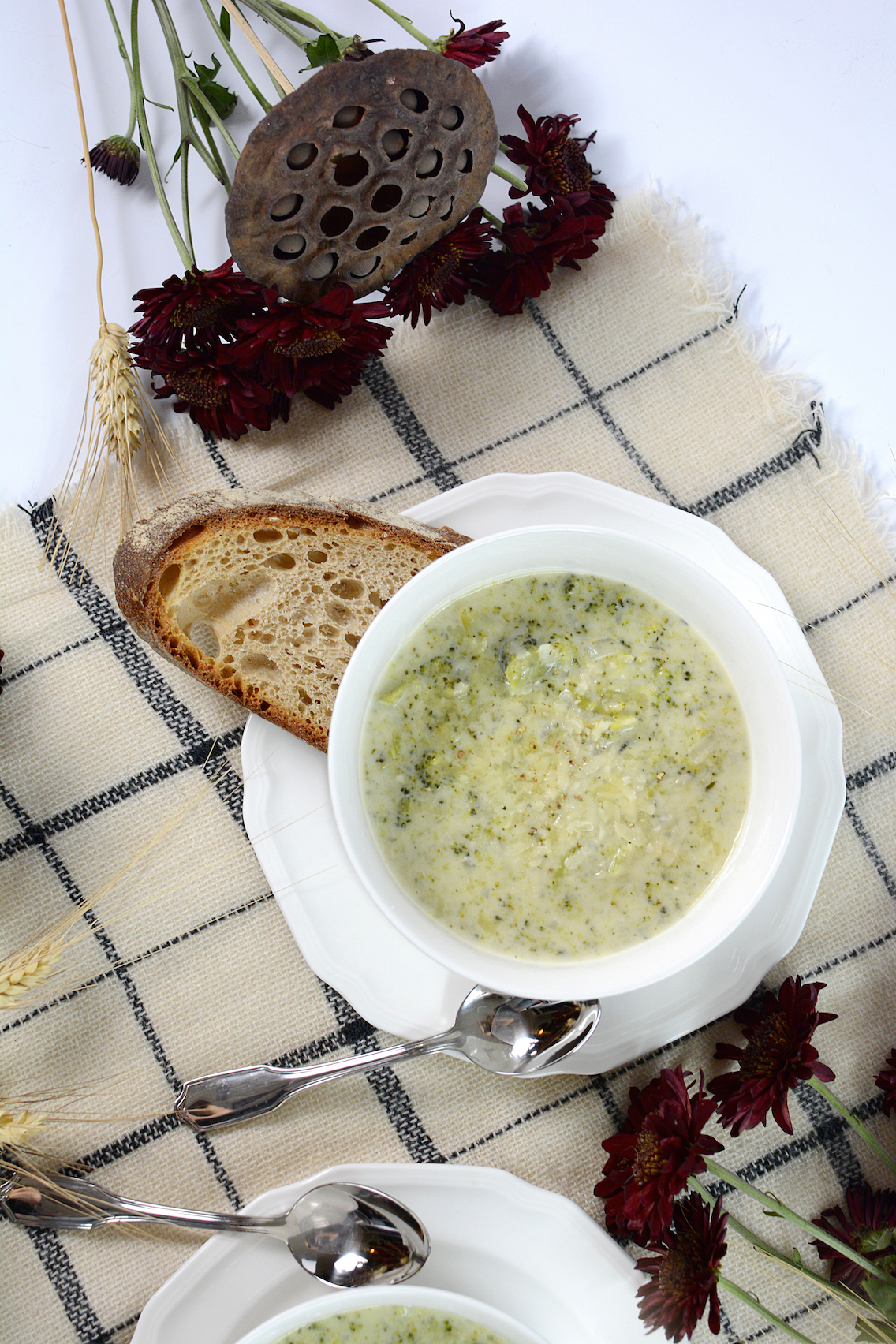 The resulting soup is a comforting, cheesy chowder of broccoli and umami-laced parmesan that's perfect for blustery November days.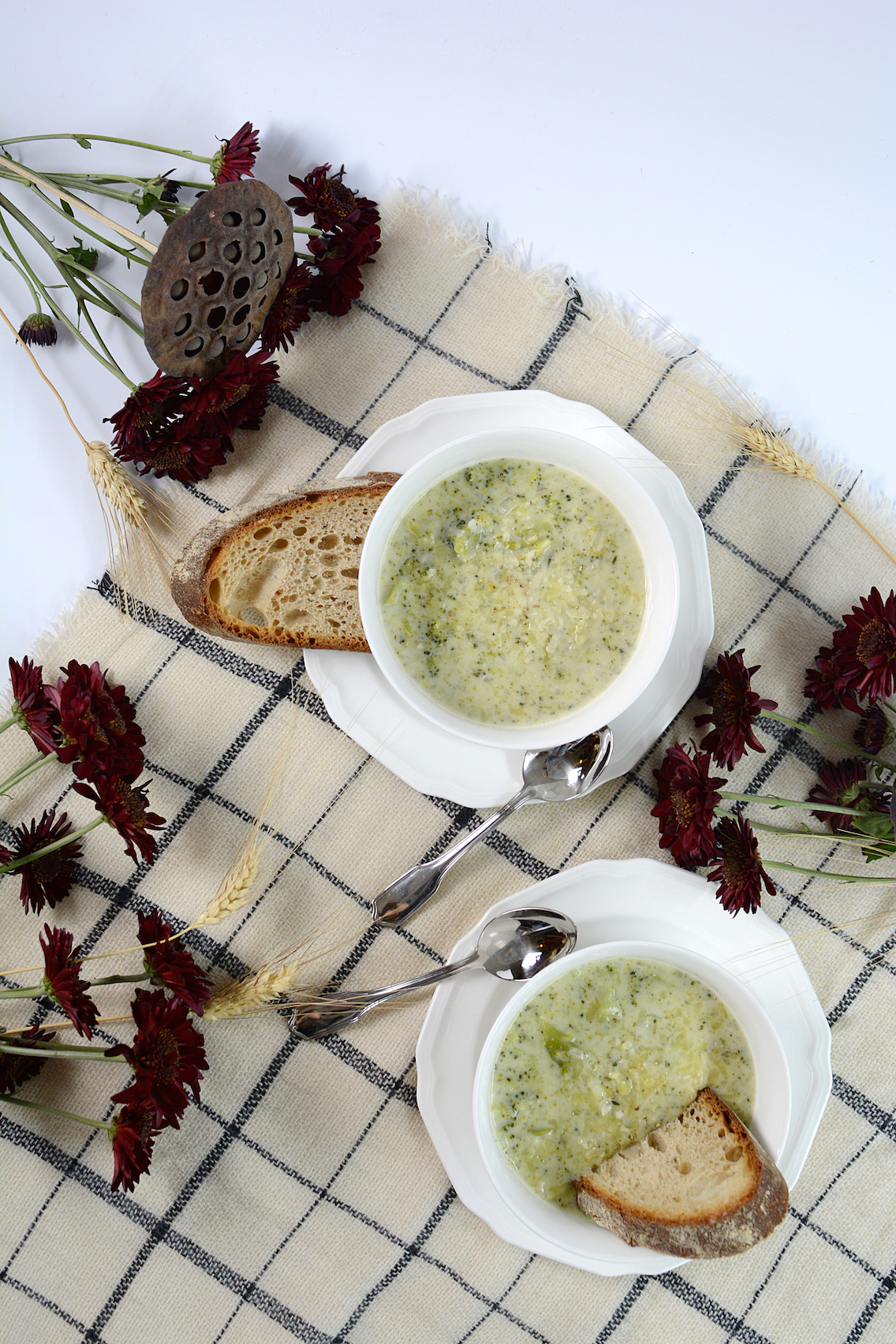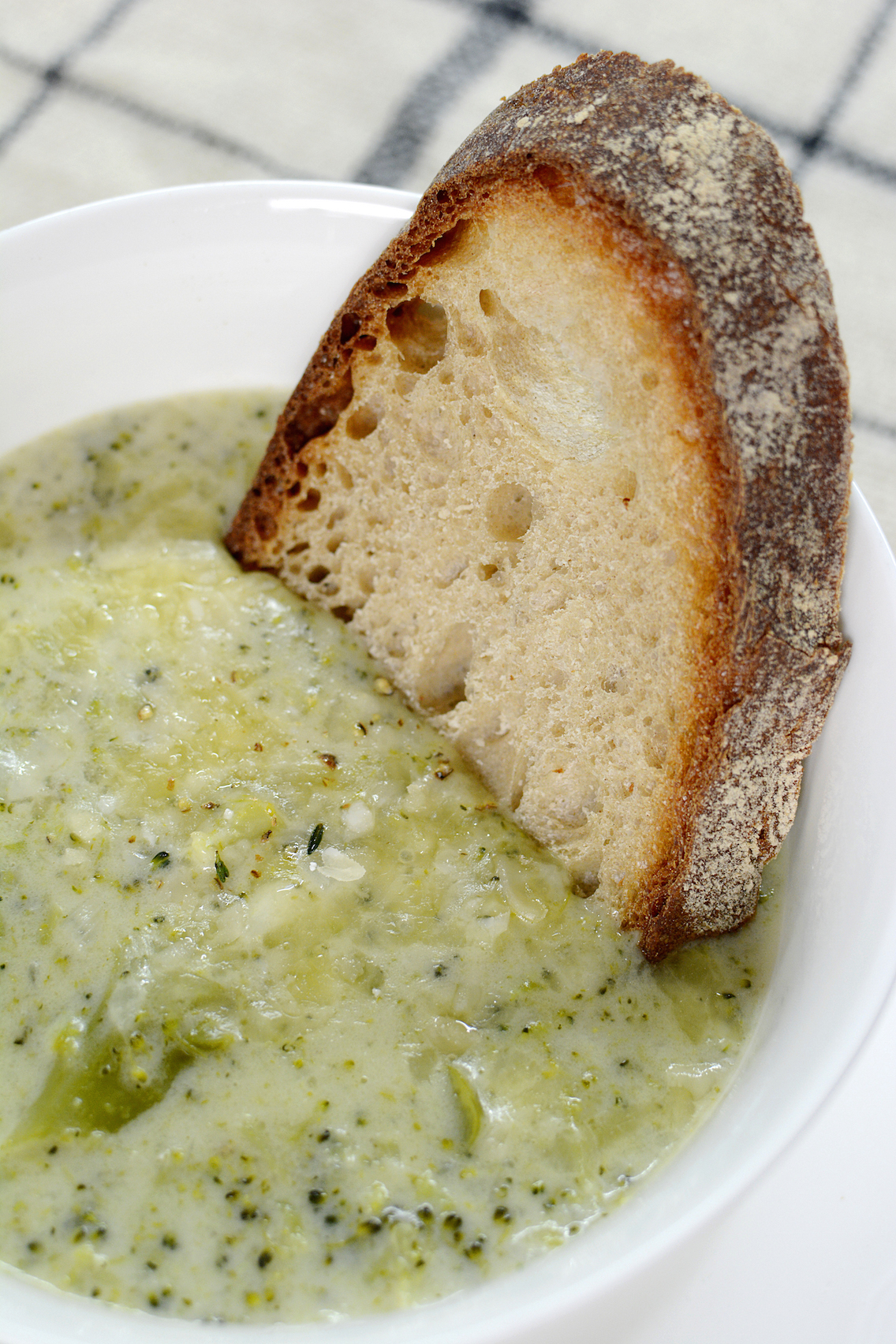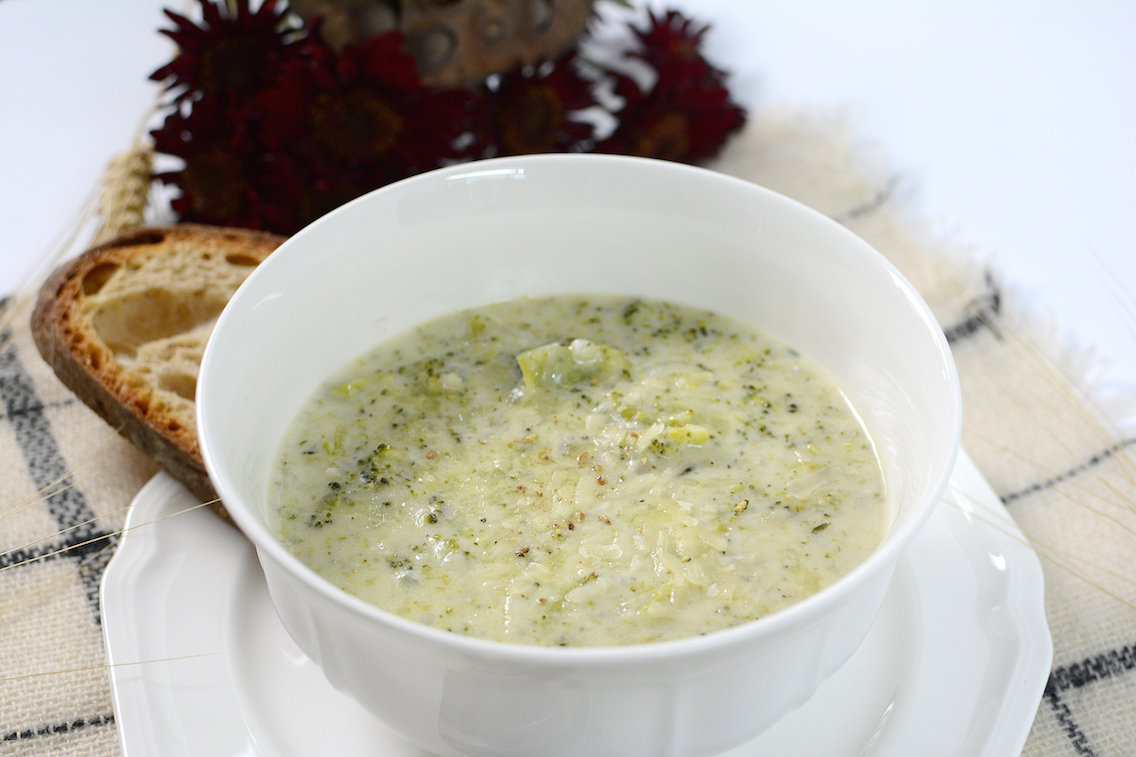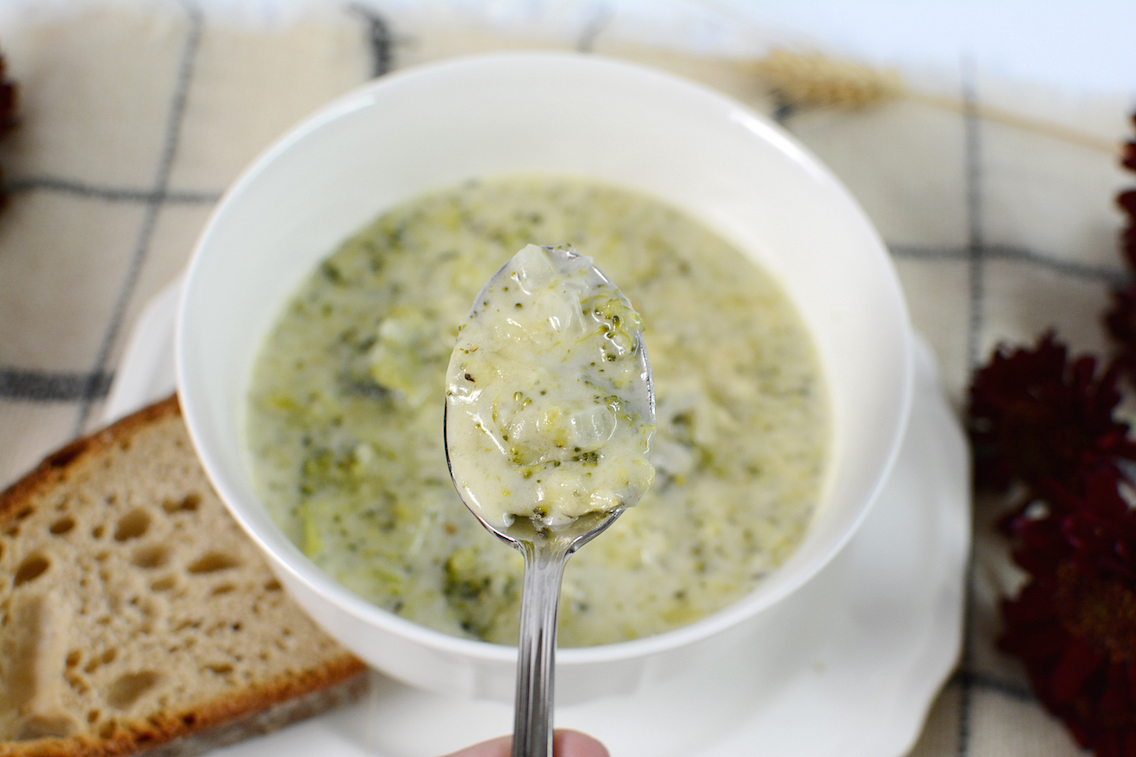 Care for a bite?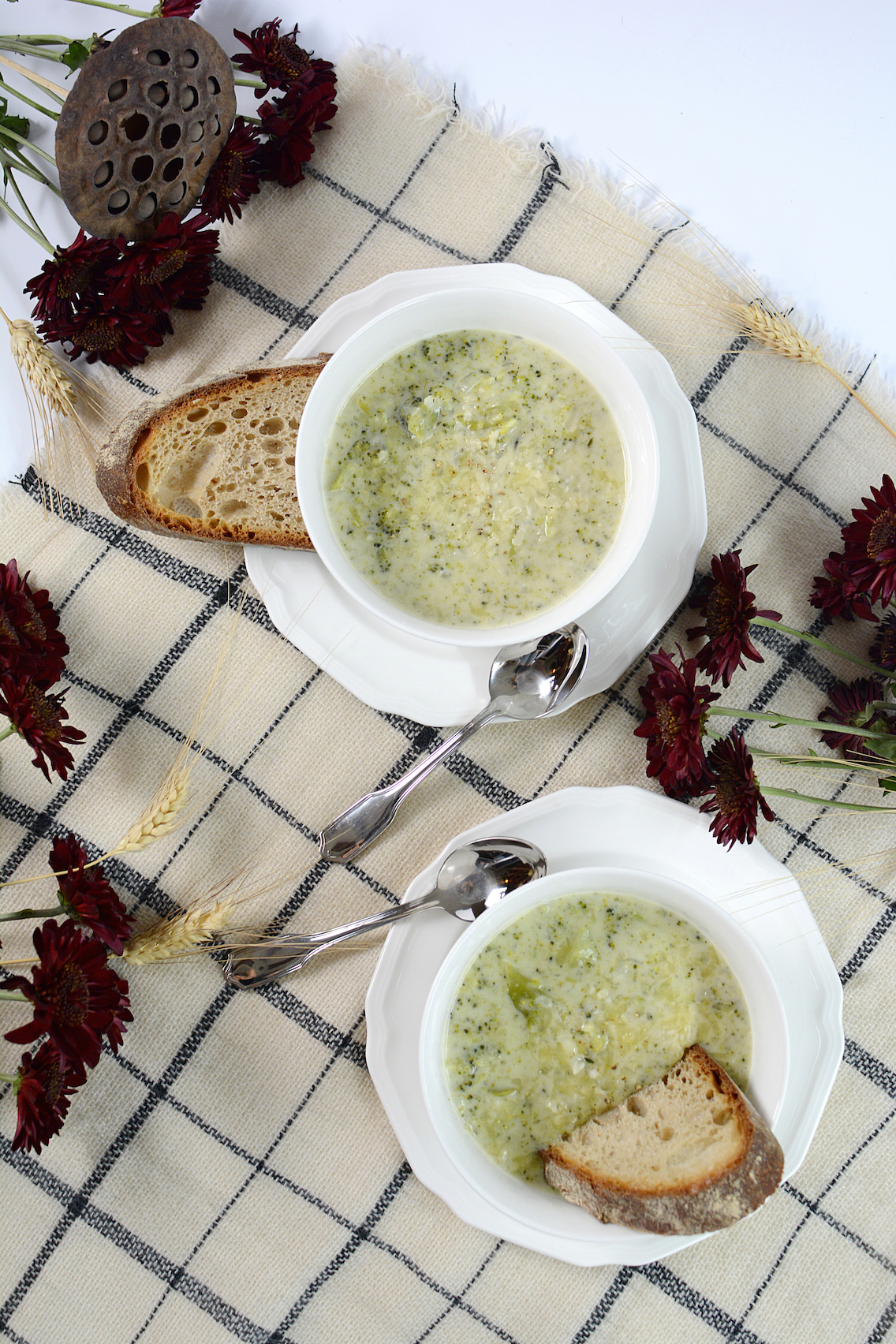 Don't forget to share your parmesan white cheddar broccoli soup photos with the #SedBona tag on Instagram and Twitter!