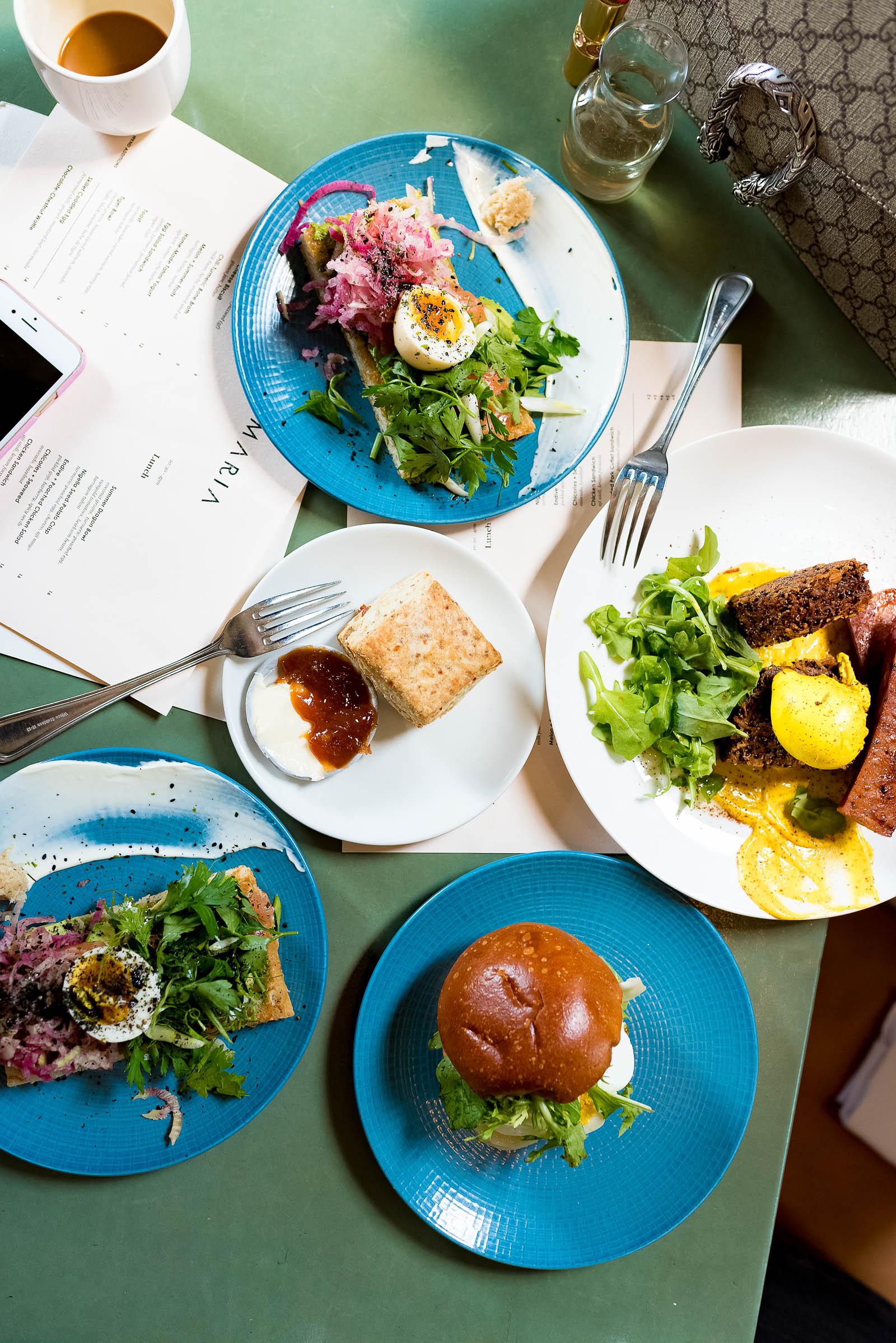 ** PLEASE NOTE: de Maria is now closed. But, since I loved this spot so much, I'm leaving this post up in the delicious memory of their food. **
When it comes to brunch recommendations outside of Chicago, I always like to get a local's perspective.
When you're in a city as famous for its food as NYC is, you never want to be stuck at a chain when you can find a delicious, local spot just around the corner. But often — especially in NYC — those places aren't the ones with lines out the door (Russ & Daughters DID live up to the hype for me but generally lines are NOT a sign that a restaurant is any good). Often in NYC those places are right next to the over-hyped spots with lines running out the door.
And in this case I'm talking about de Maria — the minimalistic, uncrowded space tucked in right next to Nolita's hottest restaurant, The Butcher's Daughter.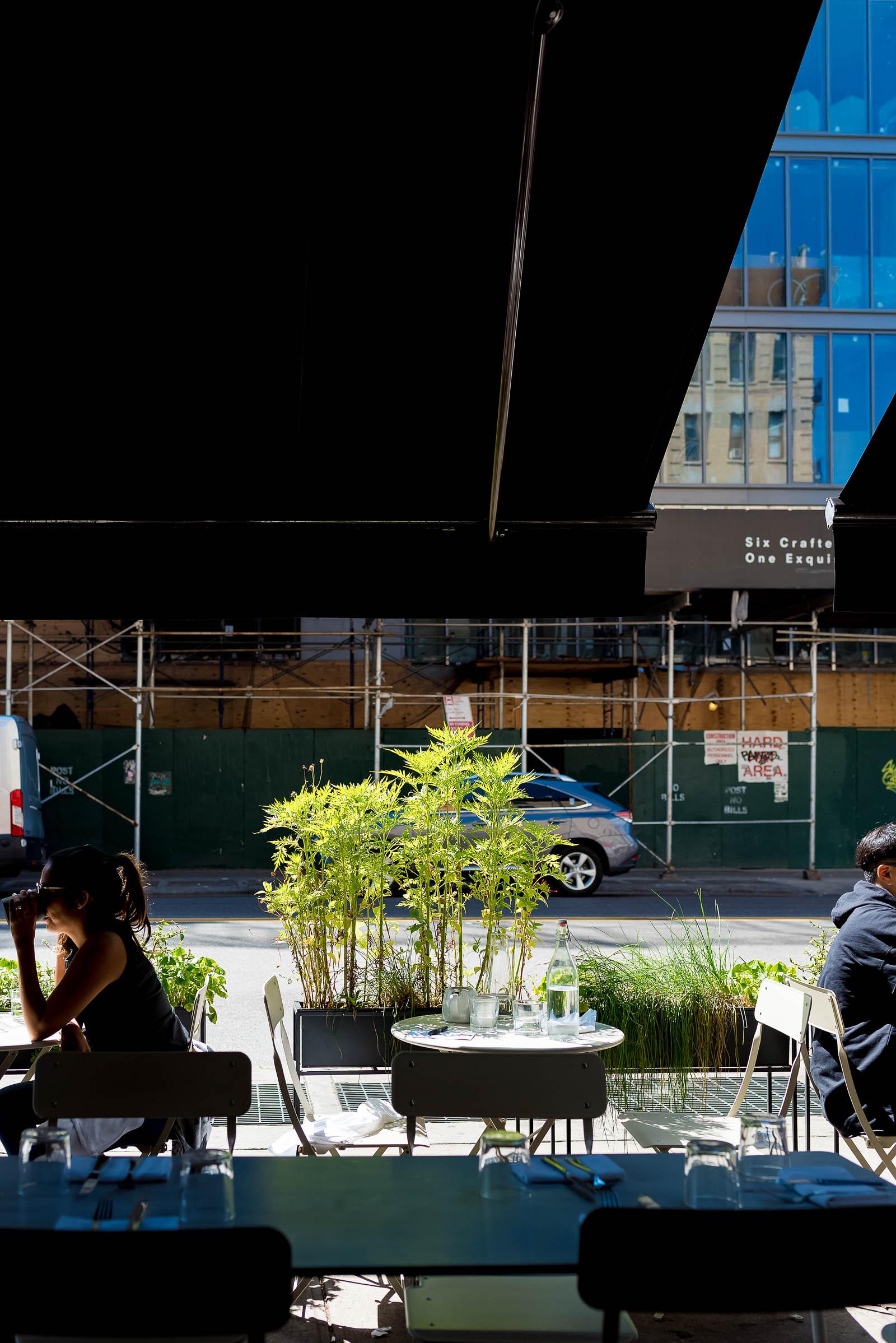 While we were in town for New York Fashion Week, we happened to run into quite a few of Ali's NYC friends — one of whom suggested this little spot for brunch a) because the food is "amazing", b) because it's easy to get into last-minute, and c) because it's actually having quite the trendy moment of its own in NYC right now.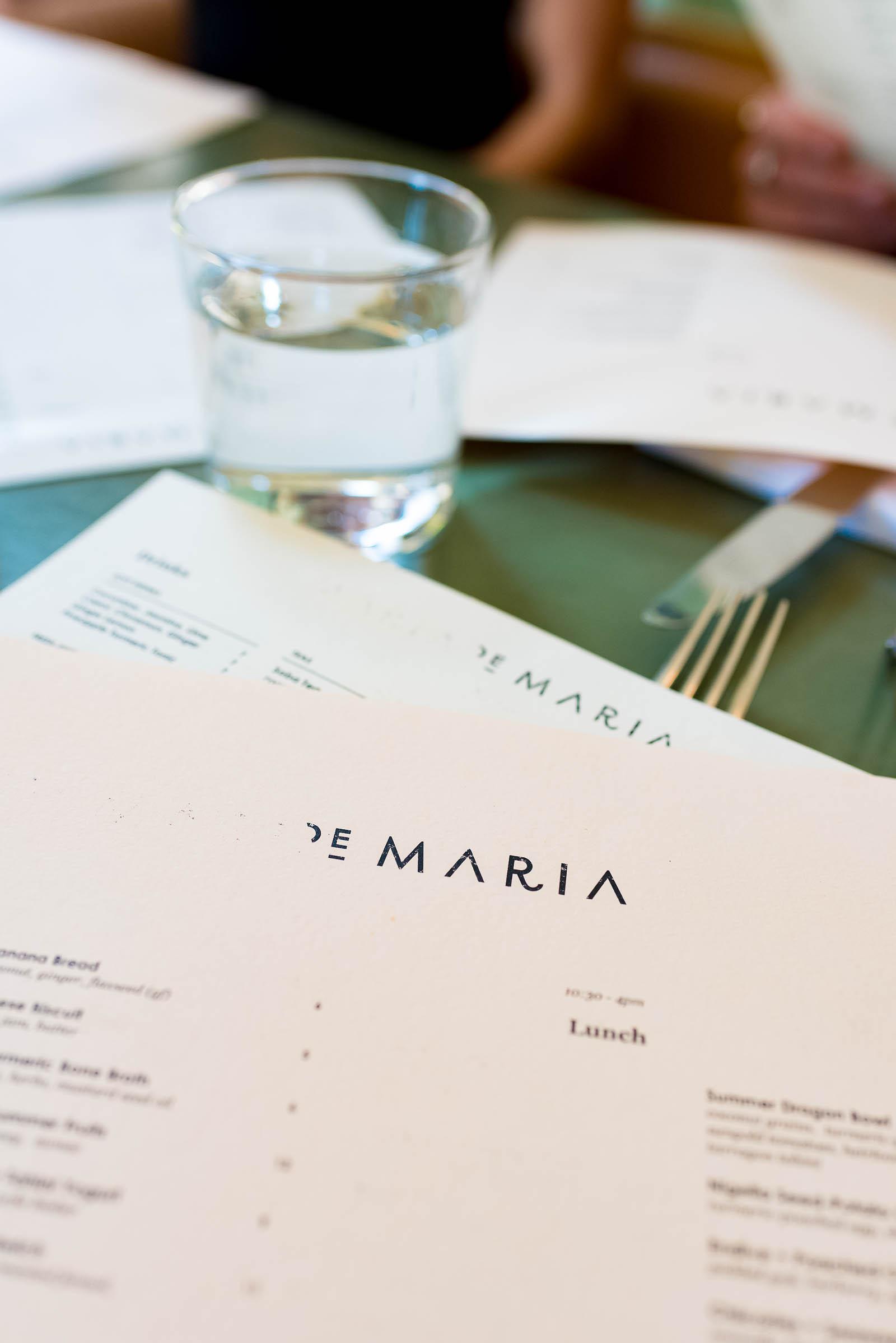 We were able to make same-day reservations for a party of four — something you really can't say about a lot of trendy places in NYC — and were seated immediately after arriving.
The brunch menu is short and sweet with an easy selection of healthy sweet and savory options both.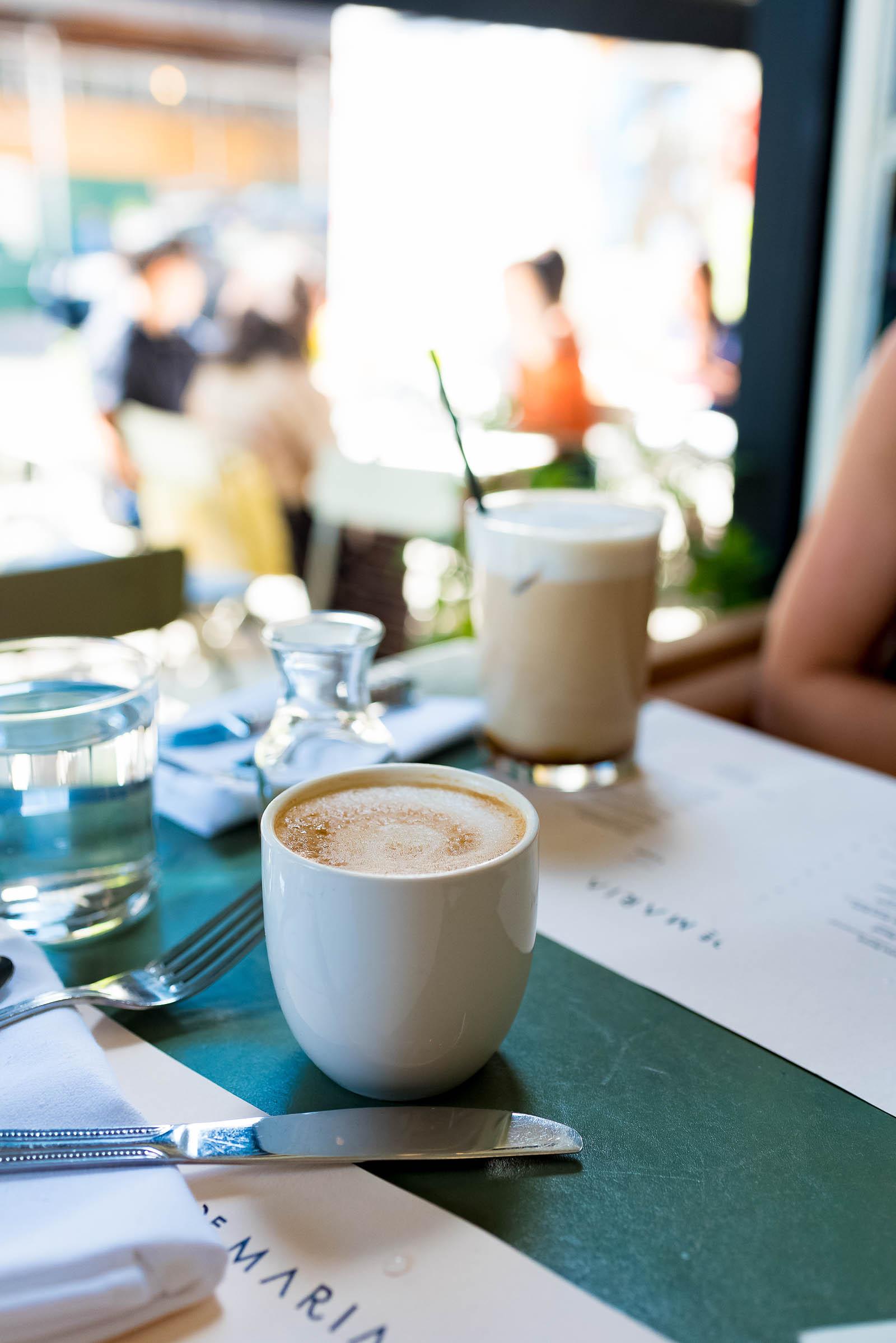 First we started out with a round of lattes.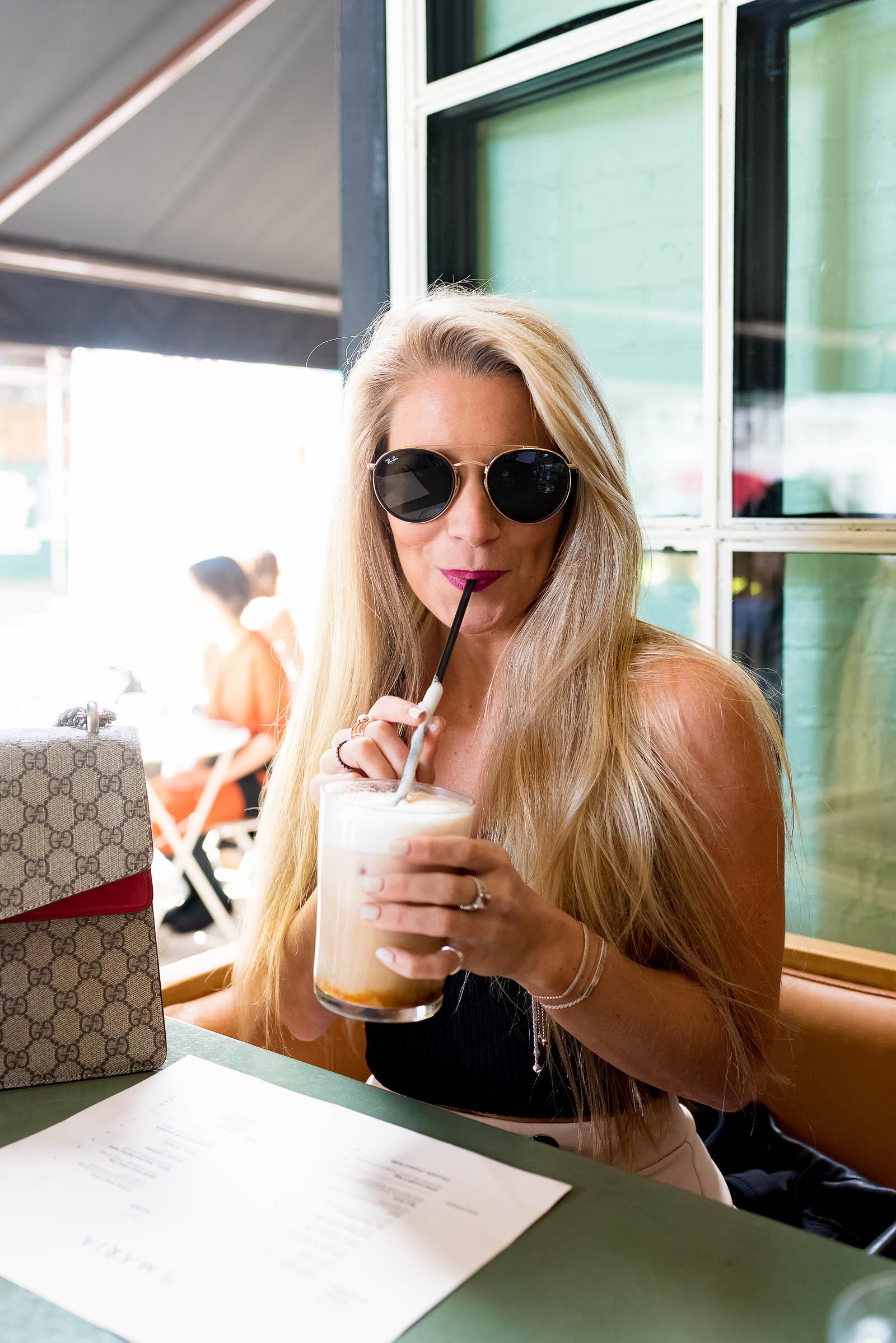 Which provided very necessary fuel for our NYFW weekend (get Olivia's outfit details in her post here).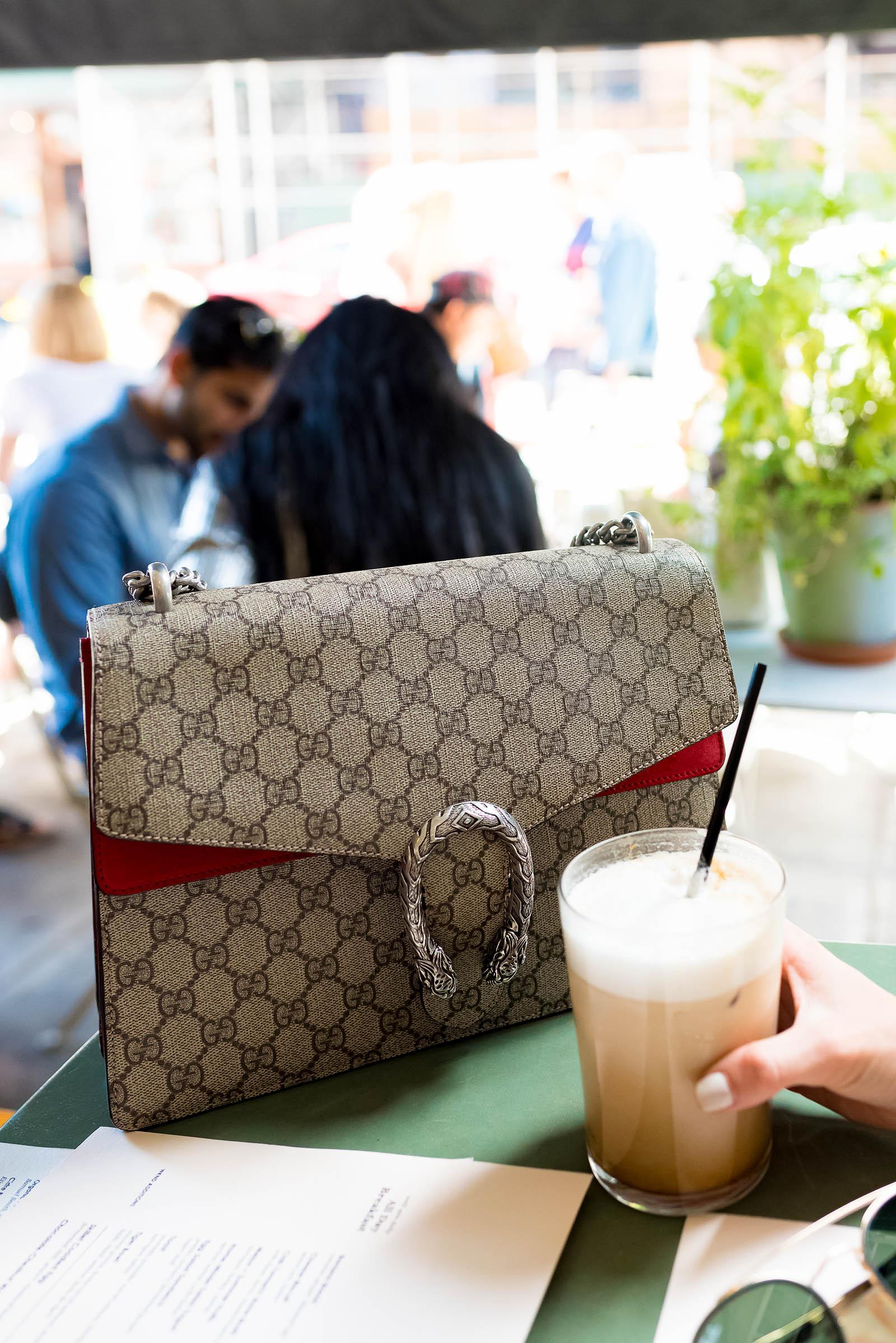 And which were perfect with the fresh, outdoor breeze coming through the open patio doors.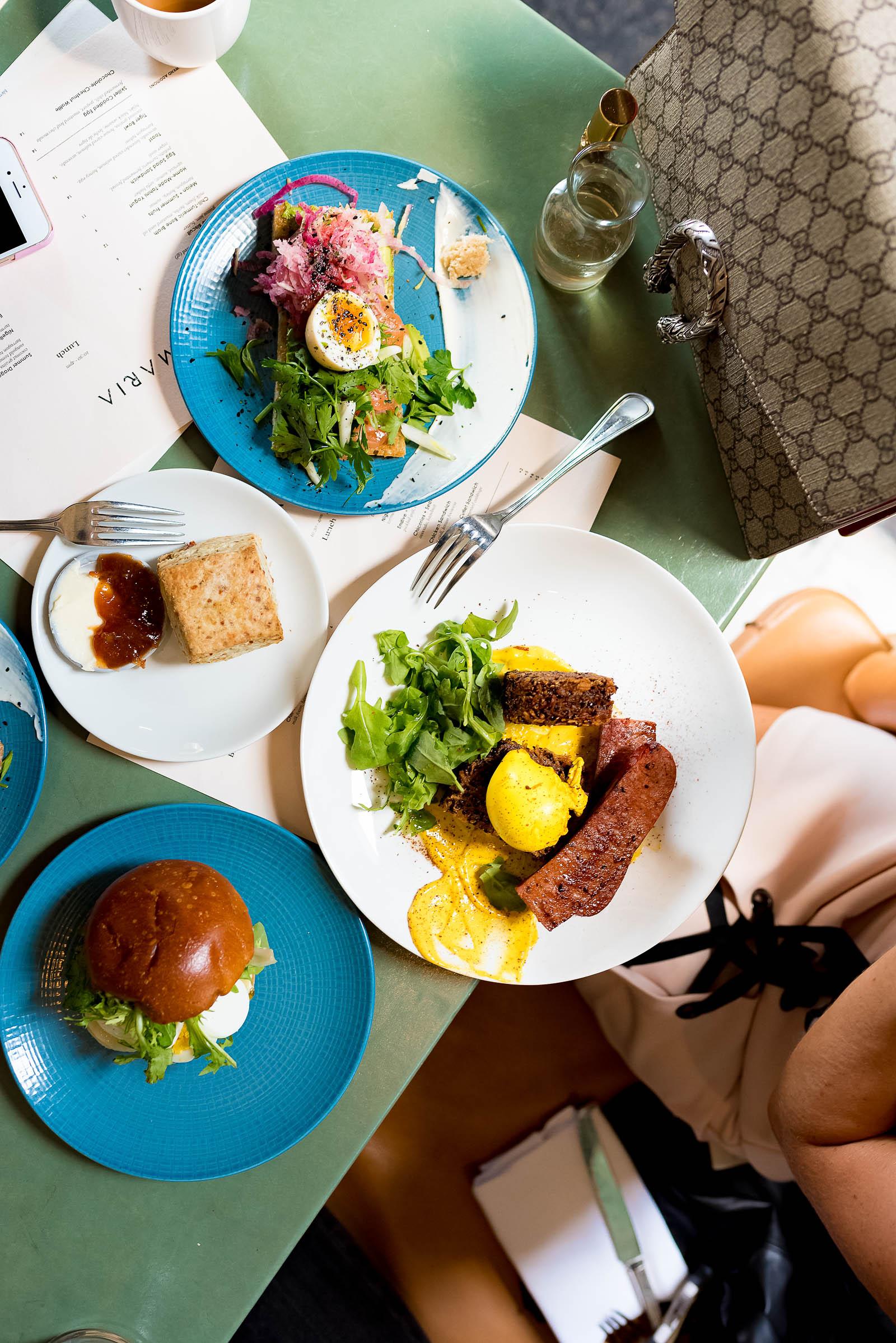 Then our amazing food spread arrived!
Is this or is this not everything you could want from an NYC brunch? You can snag my outfit details in this post.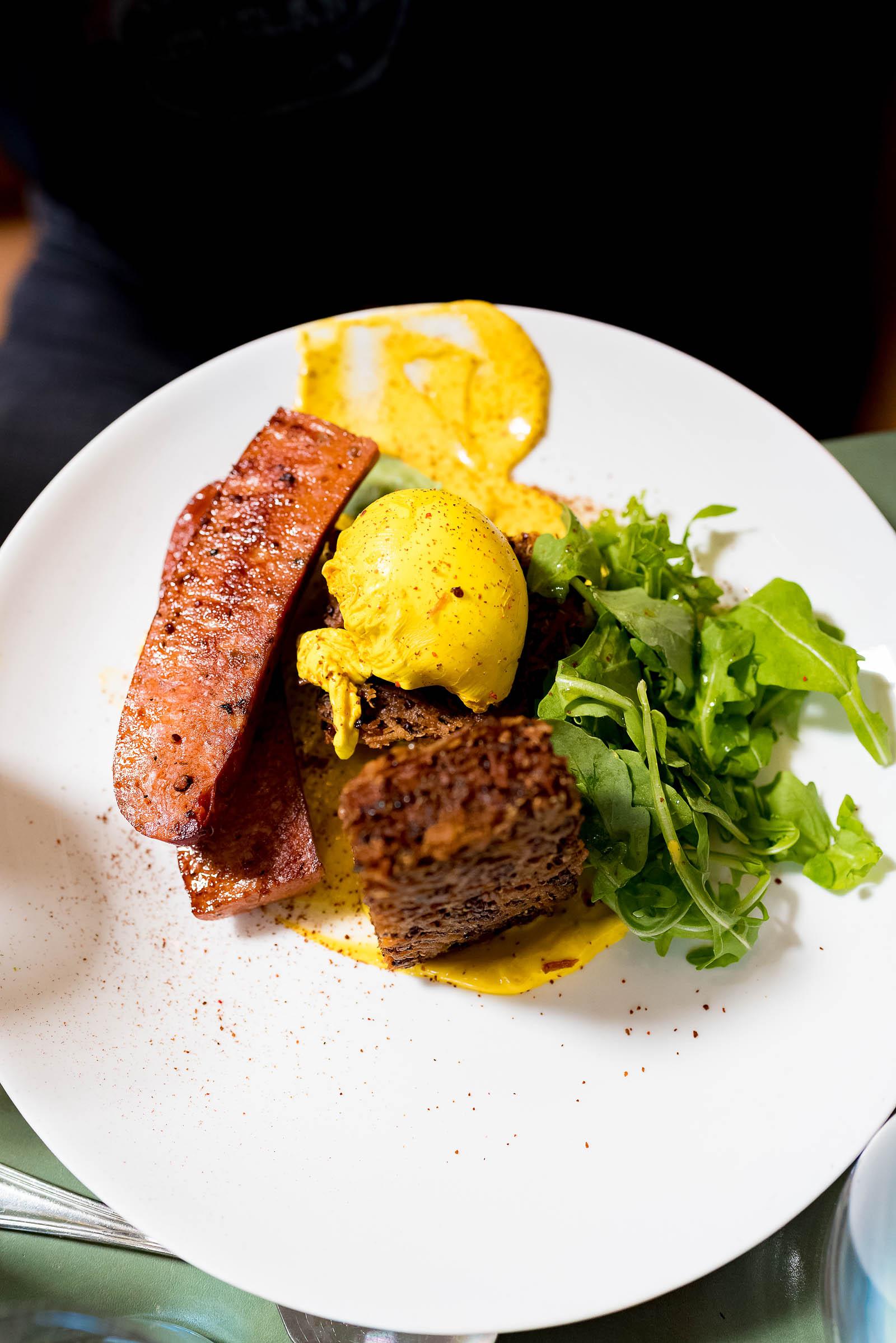 First there was this spiced Nigella Seed-Potato Crisp with turmeric-poached egg, chorizo, and aji mayo.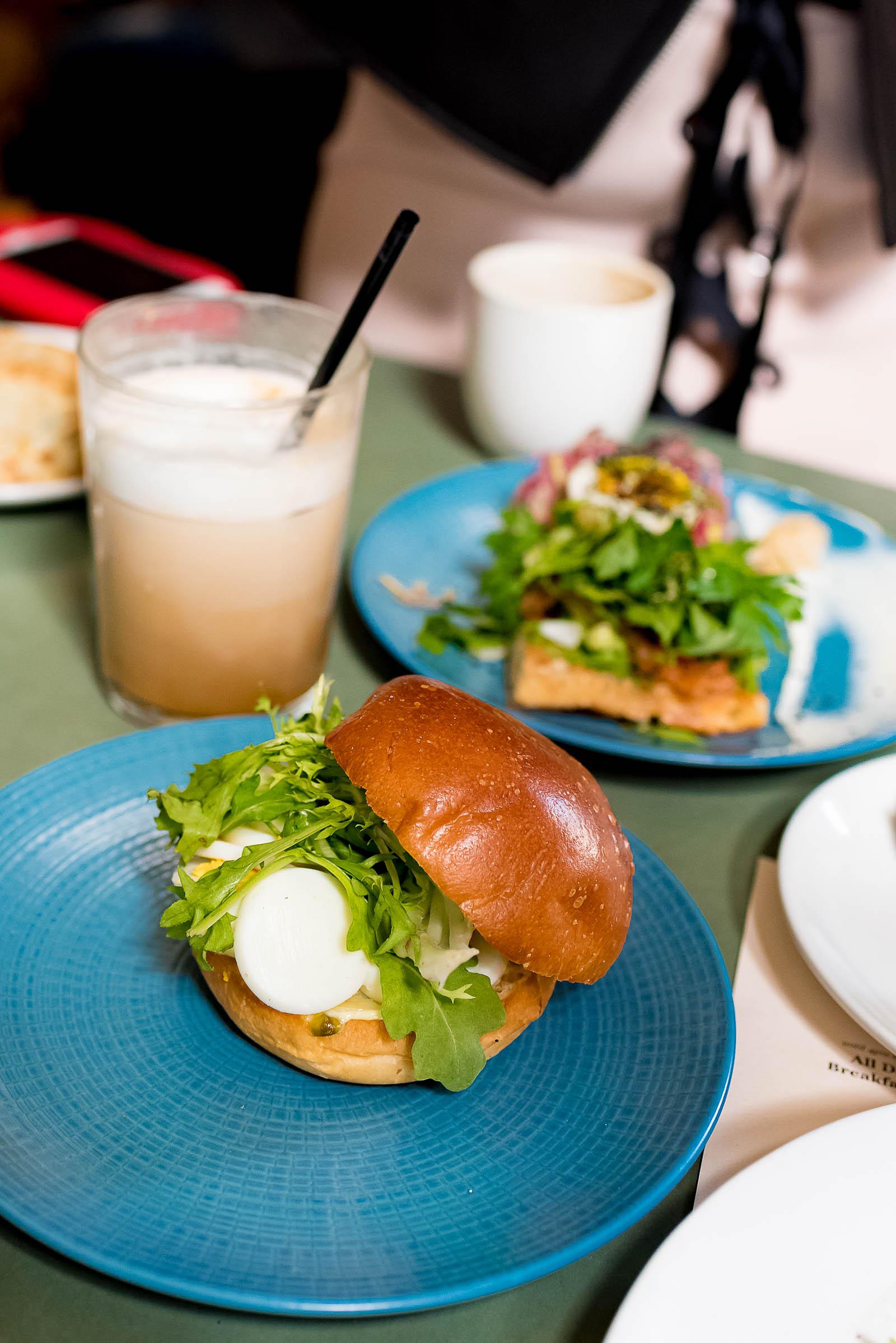 While Olivia opted for this simple but delicious Egg Salad Sandwich.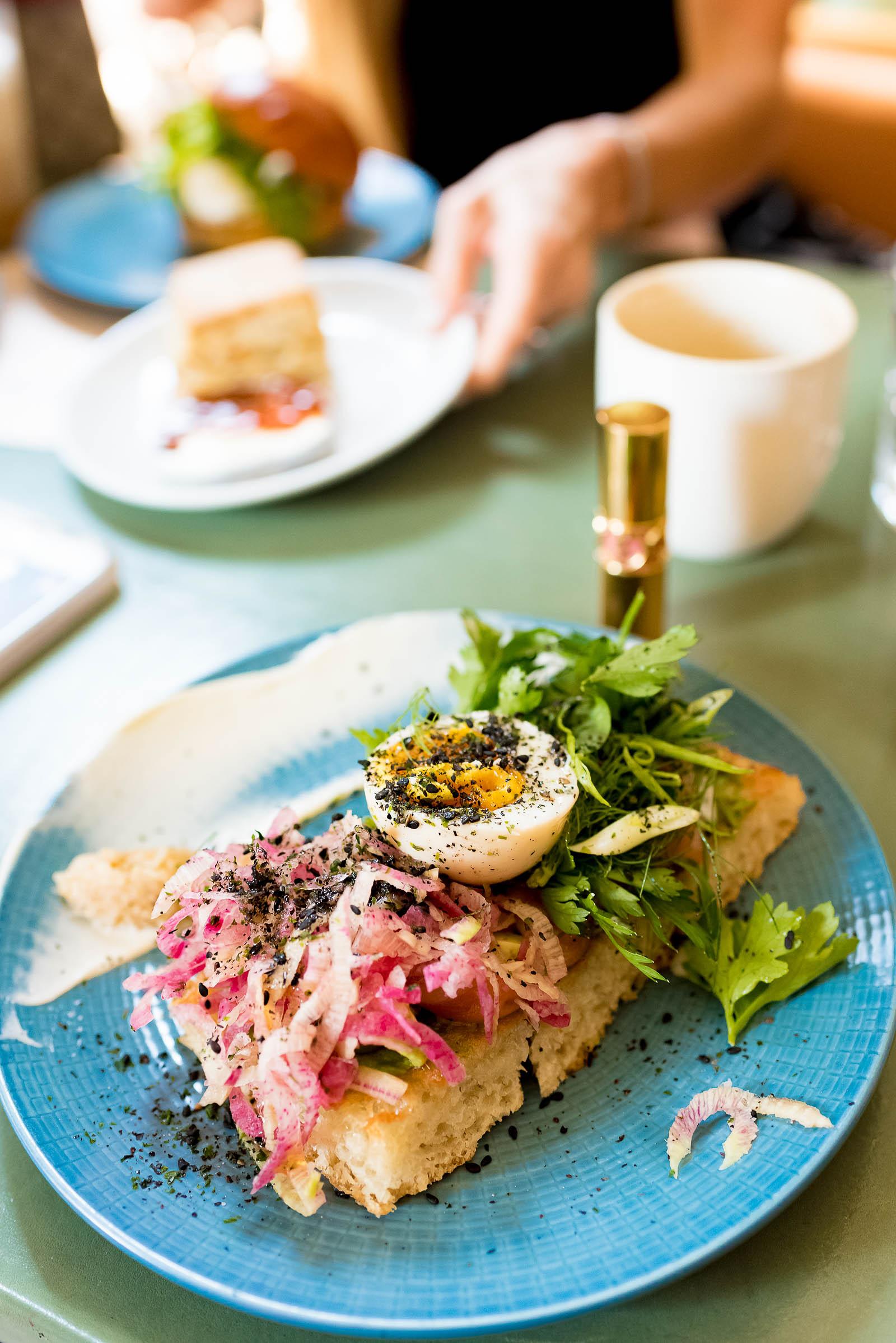 While Ali and I both opted for the avocado toast with cured salmon, a soft-boiled egg, and pickled onions.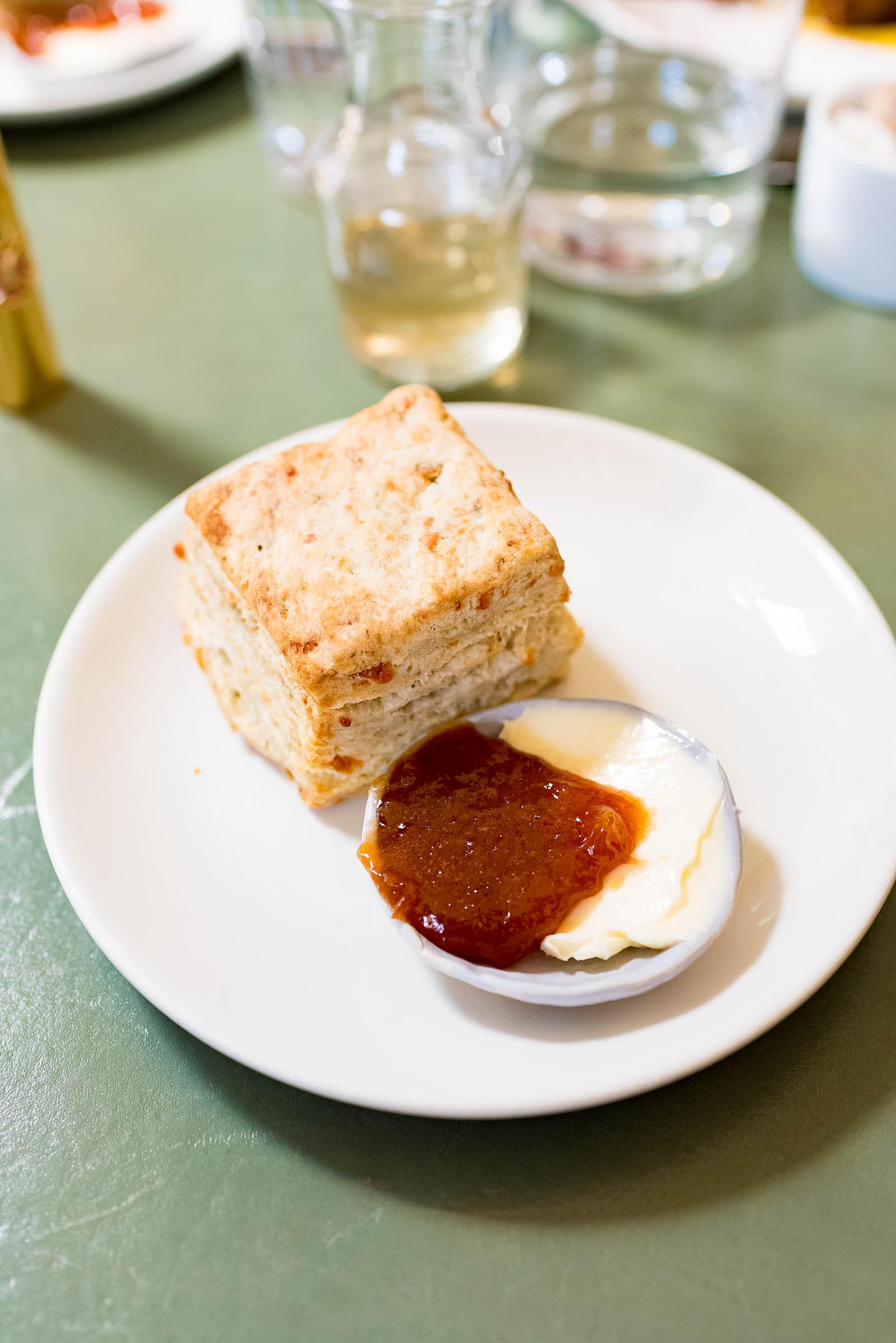 With a sexy Cheese Biscuit with guava jam and butter on the side. For fueling purposes, obviously.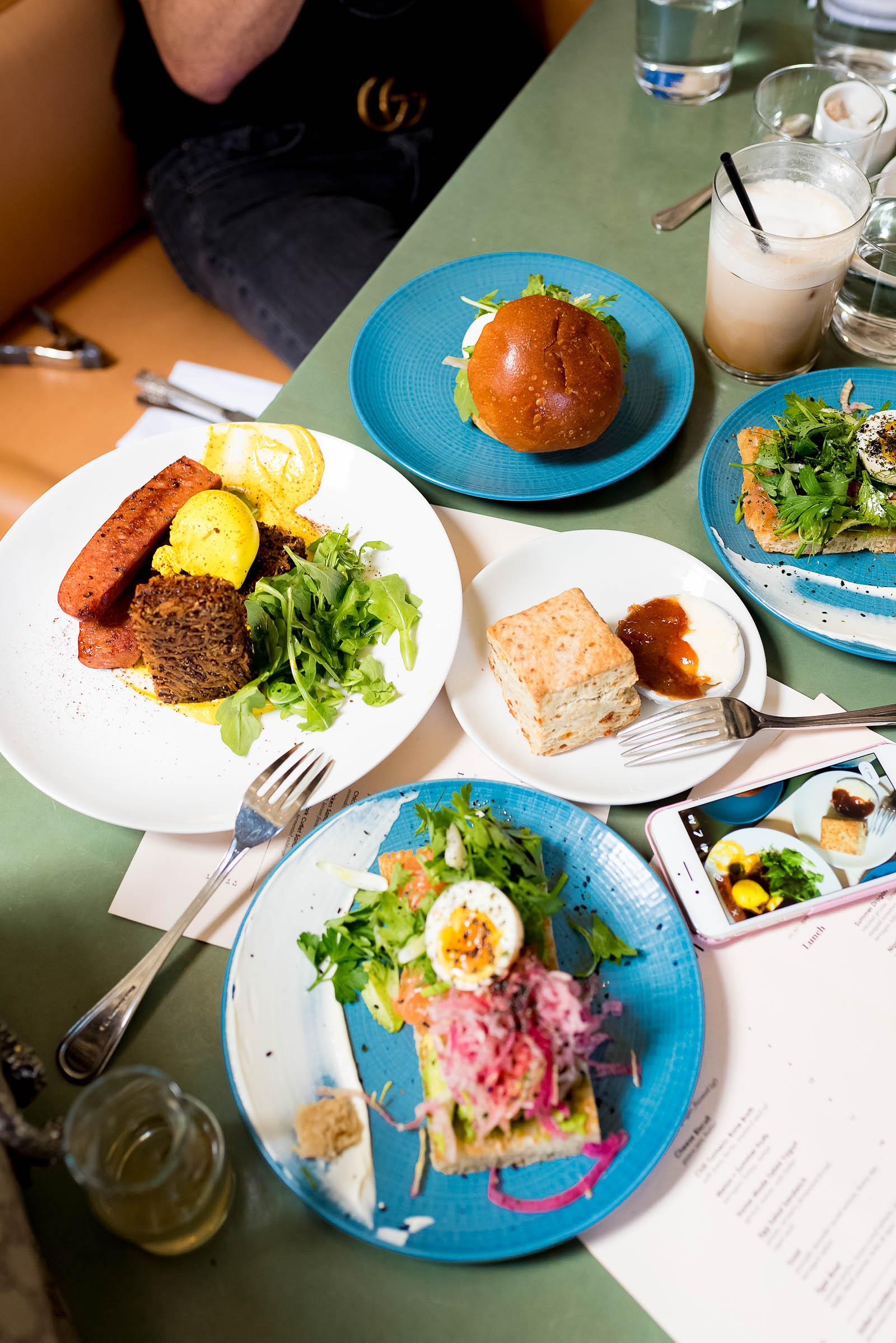 NYC has such an interesting food scene and an especially interesting brunch scene.
Some of the best meals you'll ever find are here. As are some of the worst. One New Yorker will tell you about a "must visit" spot that the next will tell you is "over-rated and over-priced".
It can be hard to navigate! Especially when you just want a no-frills brunch served with good coffee and some great people-watching. Luckily de Maria lived up to all our expectations and more!
I mean where else in NYC can you find a brunch spread like this for $25 a person and NO wait?