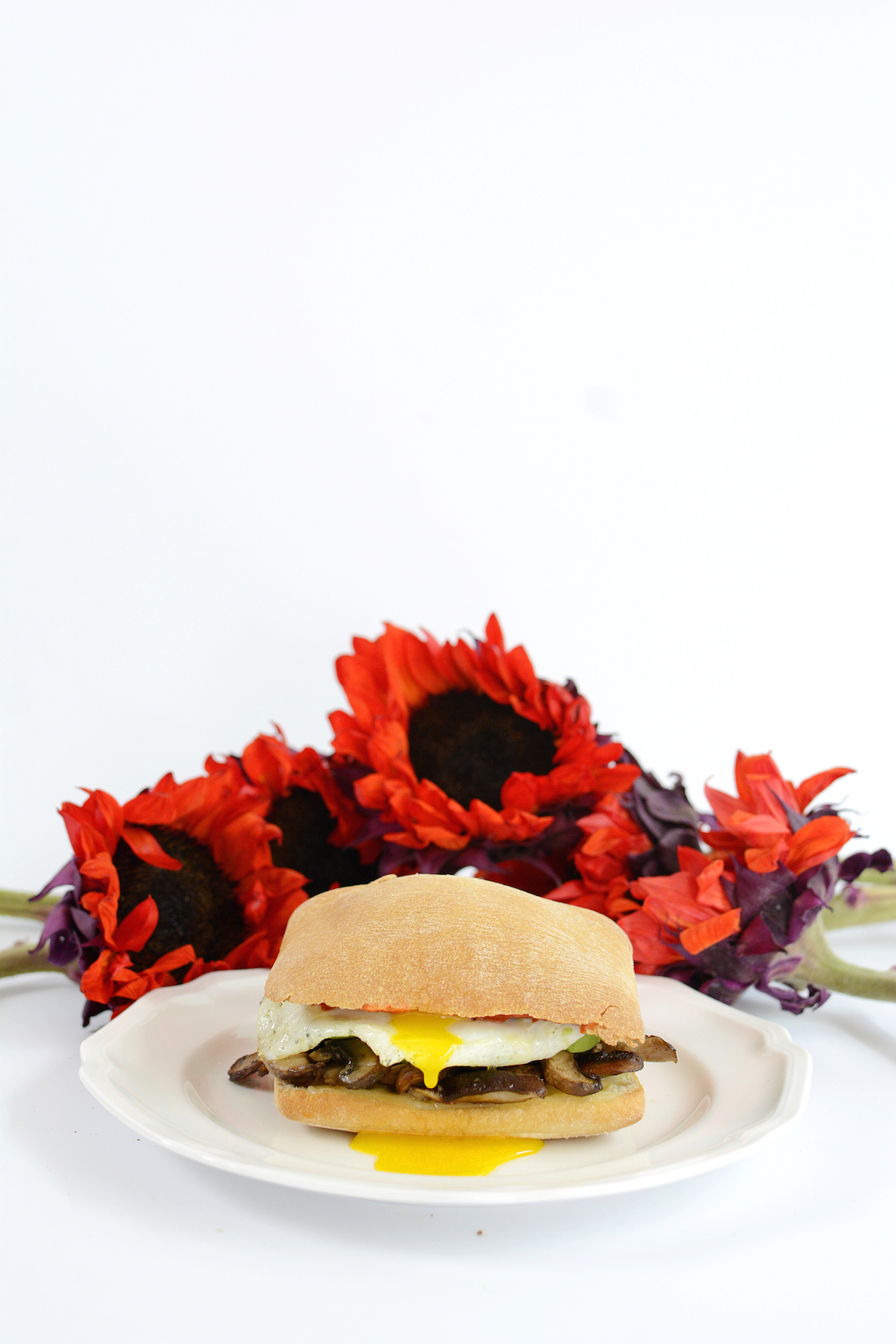 As an adult, I've found that most people's breakfast palates fall into two distinct camps:
Those who crave SAVORY and those who crave SWEET
I fall decidedly into the former category. As a matter of fact, I don't think my sweet tooth has ever really kicked in before noon. I'm an eggs and potatoes kind of girl through and through when it comes to my first meal of the day.
For those of you with similar palates — today's recipe is for you!
It's a simple vegetarian breakfast sandwich that will quite literally ruin you for all others. Even if you go nuts for bacon.
Why?
Because the dangerously addicting combination of fried egg, zesty roasted red pepper, cooling avocado, and caramelized mushrooms is something you've probably never tried anywhere else and once you make it, you'll crave it every. morning.
It really is the ultimate vegetarian breakfast sandwich — with so much flavor, you'll be HAPPY to go meatless.
So what are we waiting for? Let's get cookin'!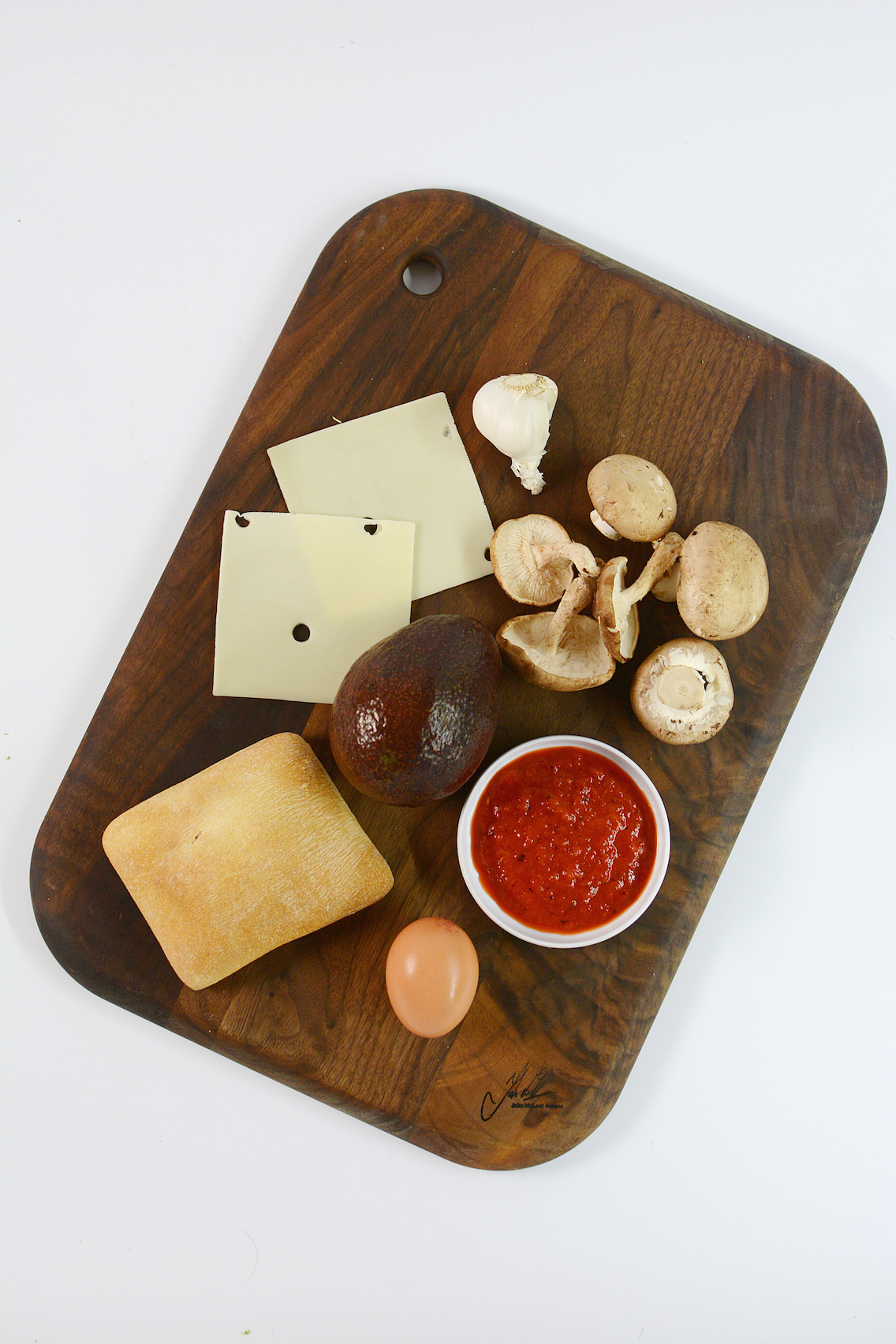 The Ultimate Vegetarian Breakfast Sandwich
Makes 1 sandwich
1 Fresh Ciabatta Roll
1 Organic Egg
1 – 2 Slices Swiss Cheese
1/2 Fresh Avocado, Sliced
1 – 2 Roasted Red Peppers
1 Handful Fresh Mushrooms (I used Baby Bella & Shiitake), Sliced
1 Clove Garlic, Minced
1 Tbsp Marsala Wine
Preheat oven to 375 Fahrenheit. Heat a medium skillet over medium-low heat with a dab of butter (or olive oil). Add the garlic and heat until fragrant, about one minute.

Next add the mushrooms and stir to coat. Cook until slightly browned and caramelized, about 10 minutes. While the mushrooms are cooking, take your red peppers and pulverize them in a small food processor (or chop if you don't have one). When the mushrooms have caramelized, add the marsala wine and cook for an additional minute. Remove from heat and set aside.
Slice open your ciabatta roll and spread a good layer of the roasted red peppers onto the top. Add a small pat of butter and the swiss cheese to the bottom side and place both slices in the oven for a few minutes to warm. Remove once the cheese has melted.
Next preheat a small skillet over medium low heat. Add a dab of butter (or olive oil). Once melted, crack in your egg slowly so as not to break the yolk. Cook over low or medium-low heat until the whites are cooked but the yolk is still runny. I always recommend cooking an egg as slowly as possible (patience is key!).
Now you're ready for assembly!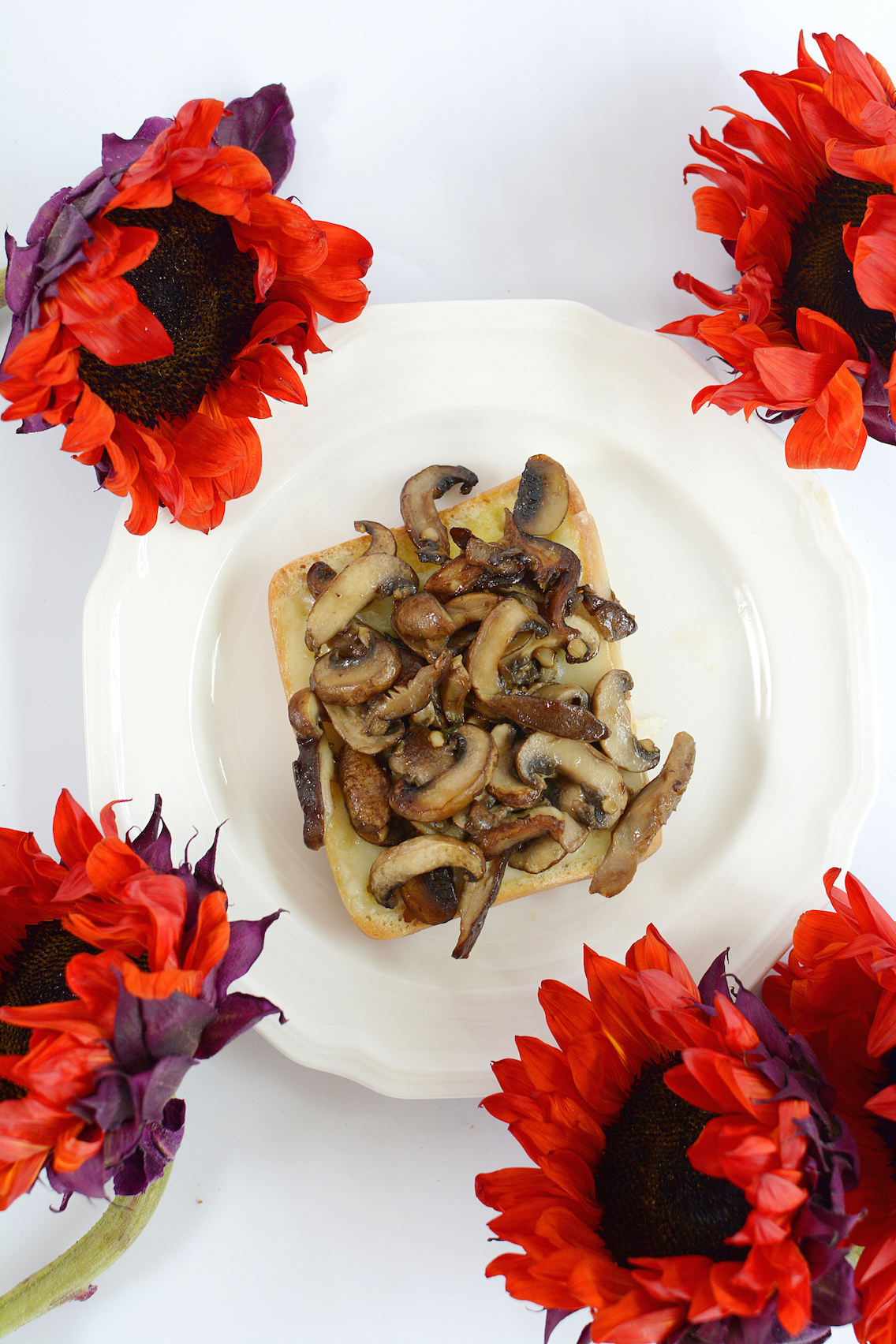 Take your bottom ciabatta slice with swiss cheese and place it on your plate. Add a heaping pile of fragrant mushrooms (munching during assembly is not only allowed but encouraged).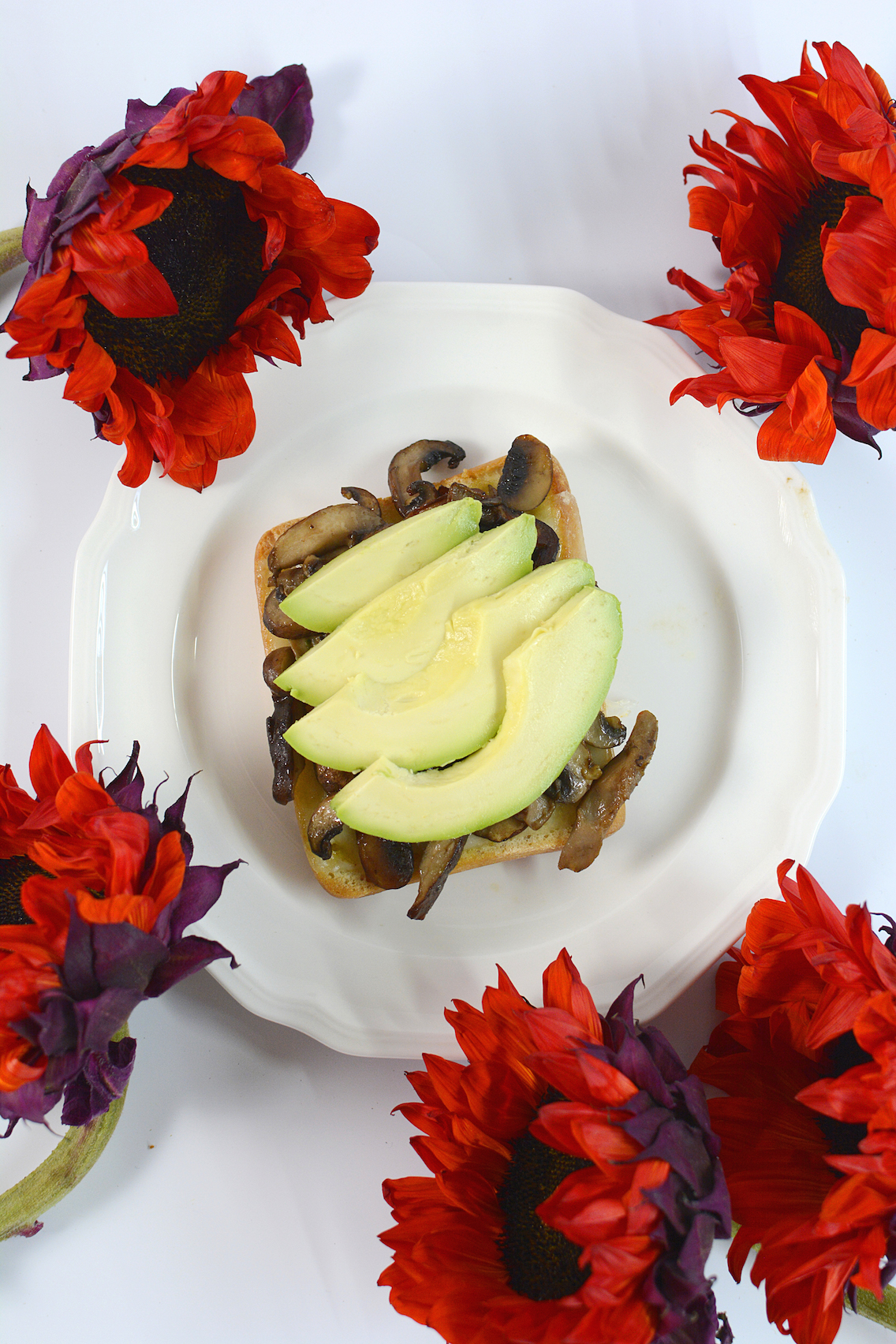 Now add the sliced avocado.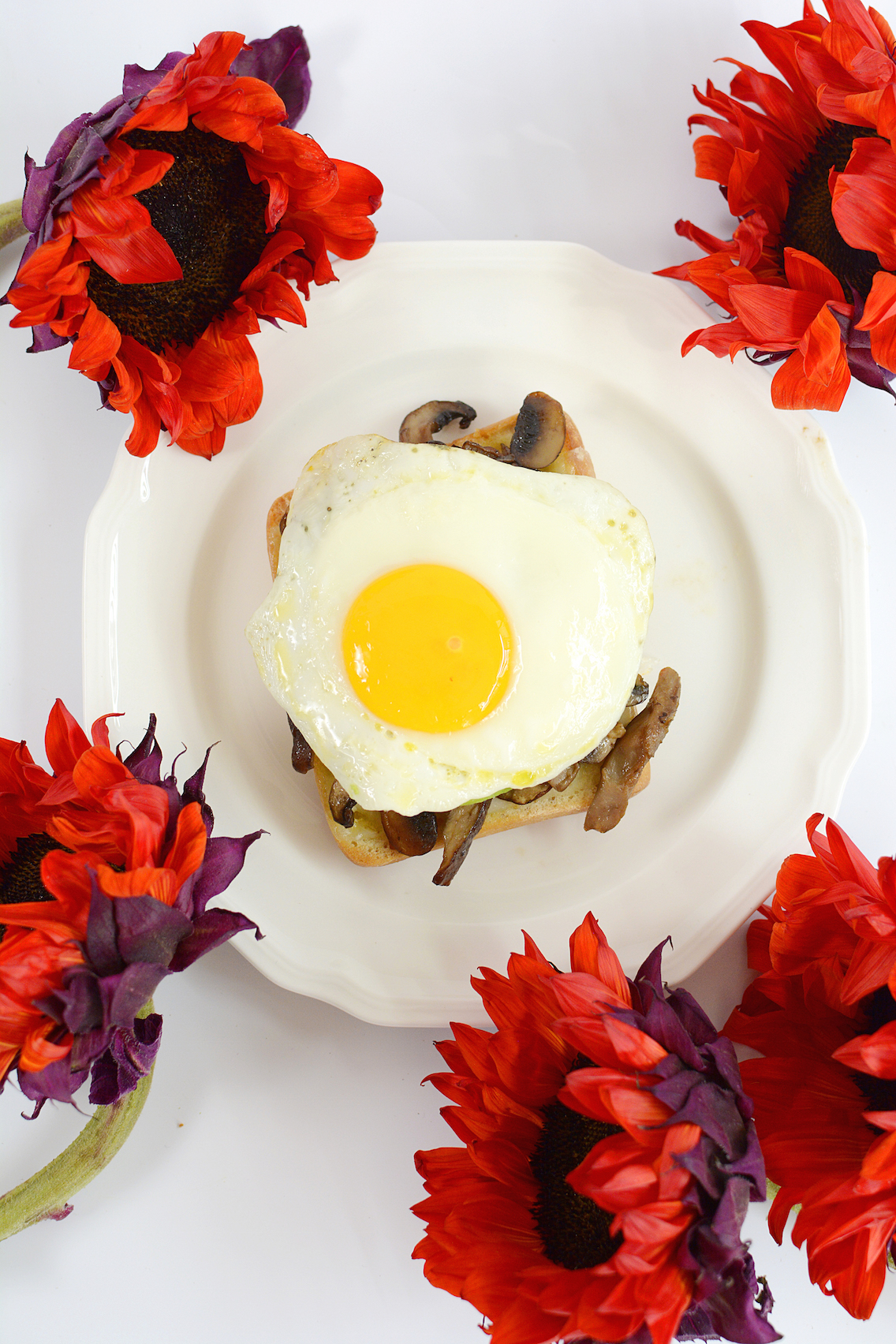 And then gently top with the fried egg.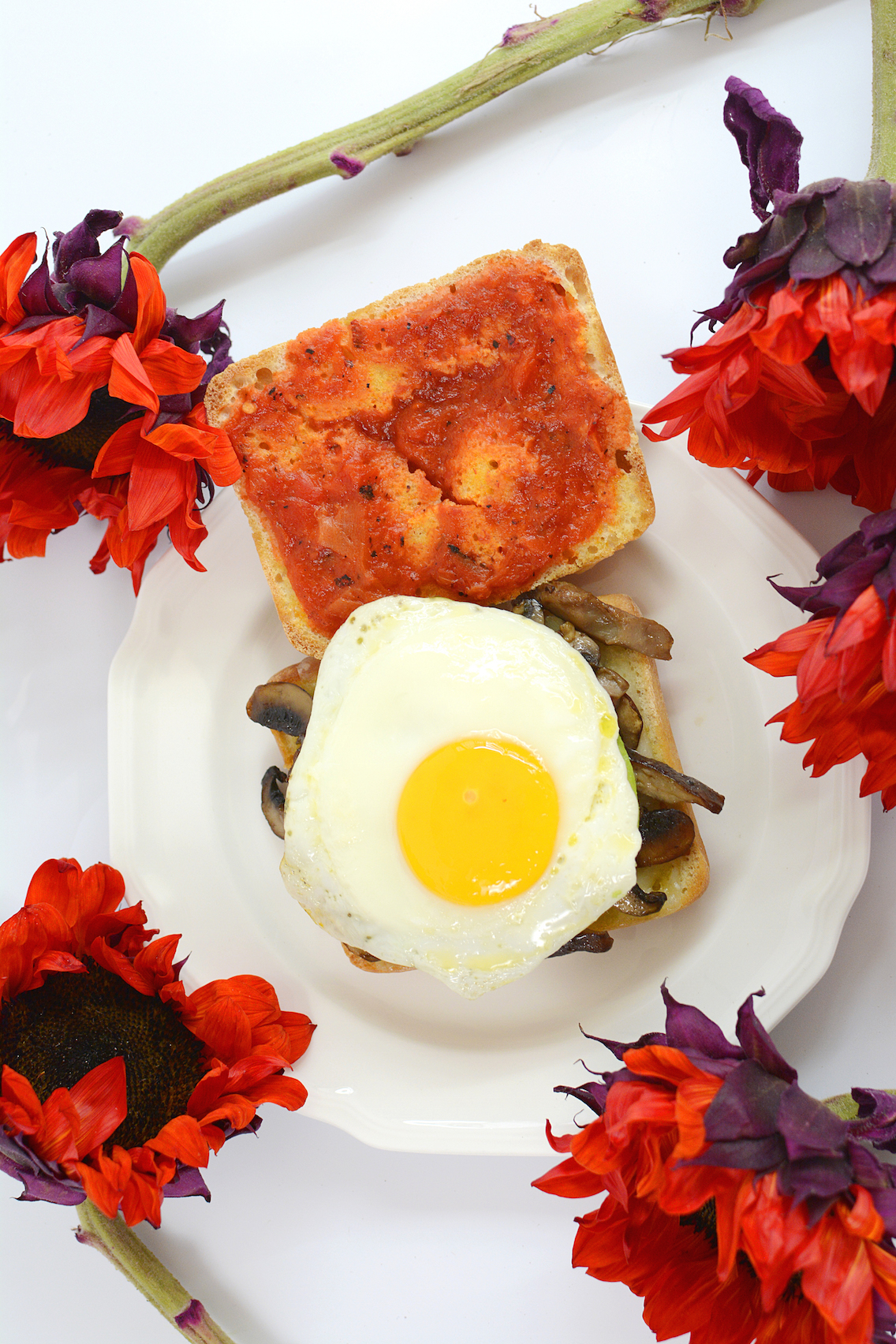 Finish this ultimate sandwich off with your roasted red pepper coated top.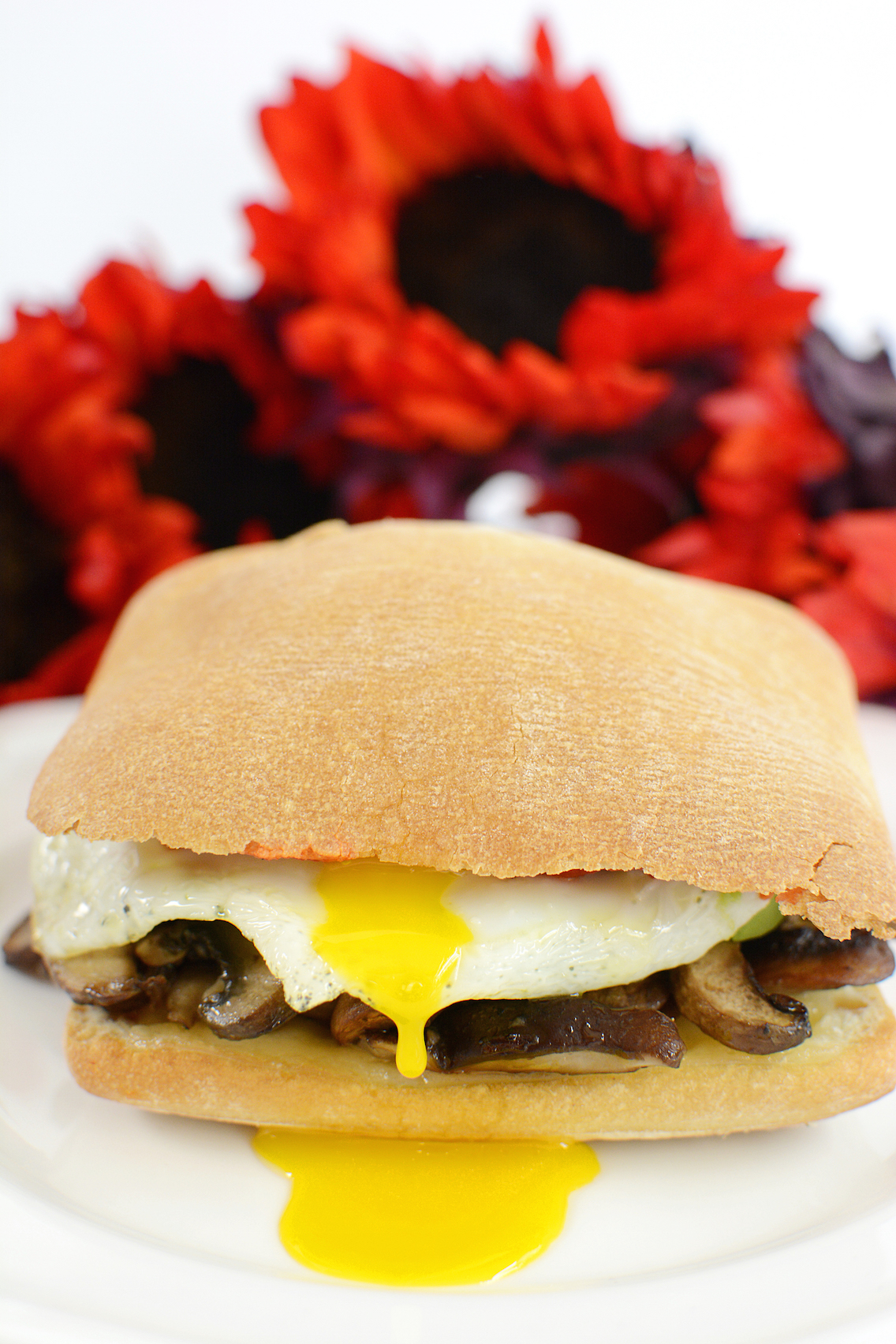 And you have yourself one hell-of-a vegetarian breakfast sandwich!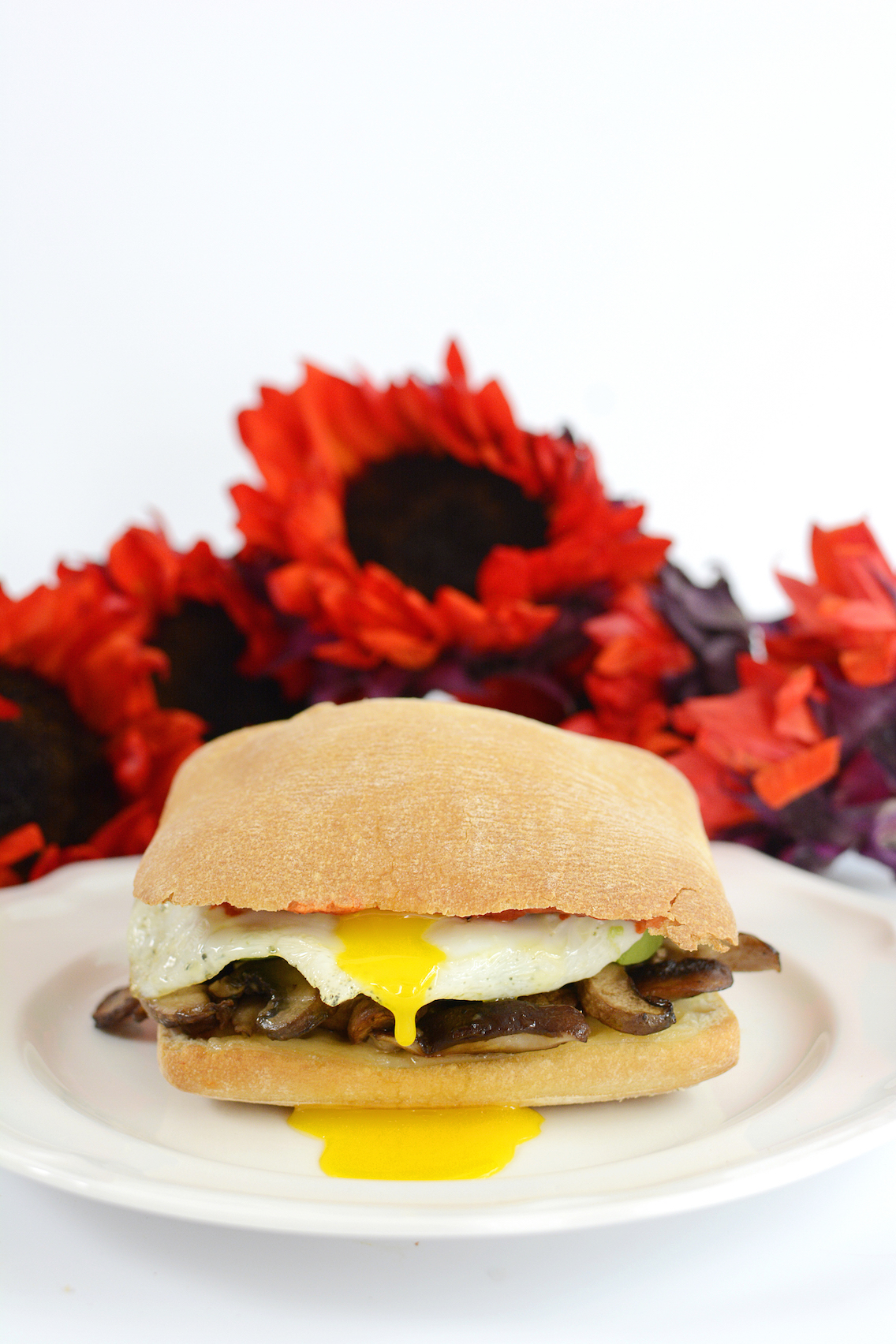 One bite and you'll find yourself happily going meatless every morning!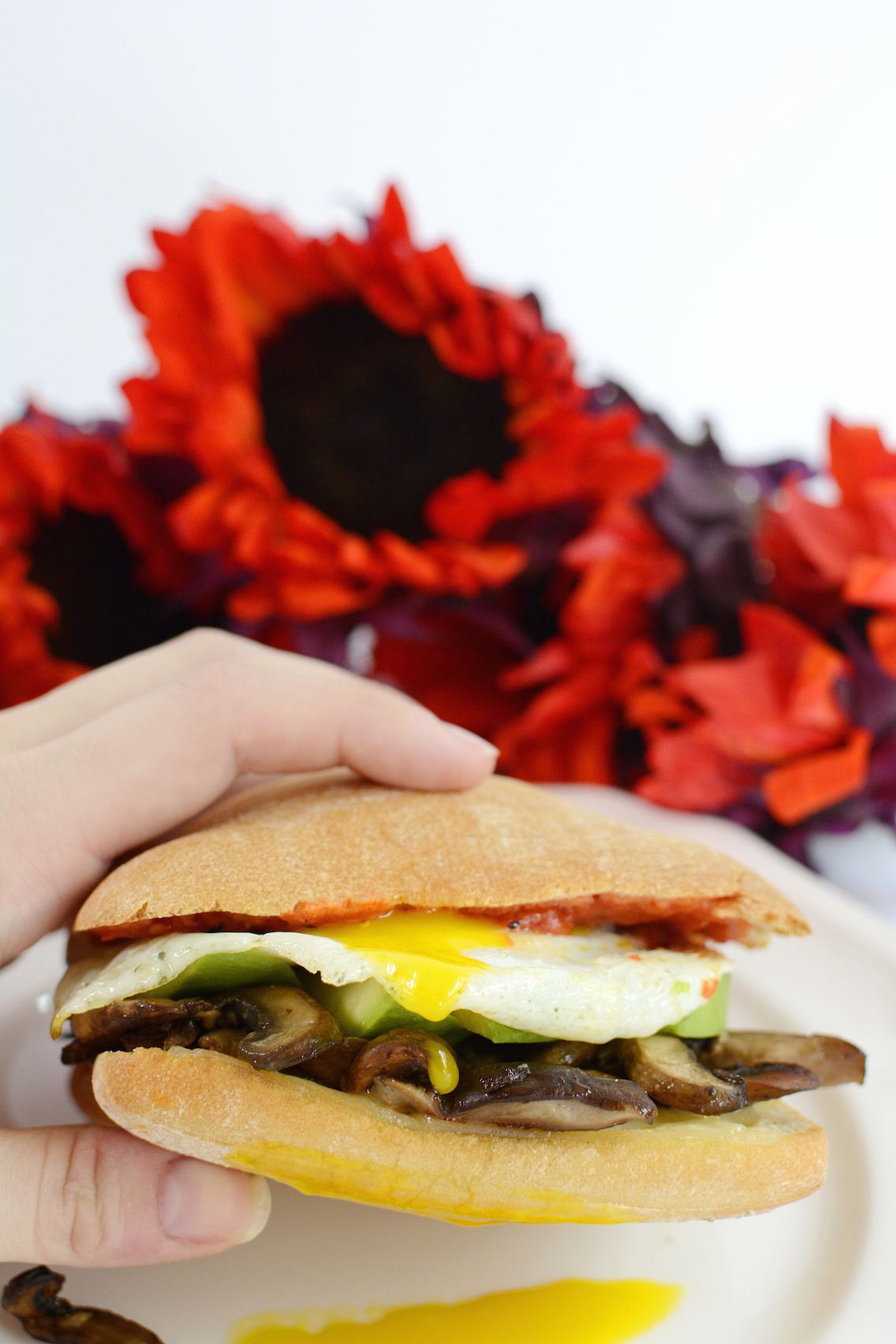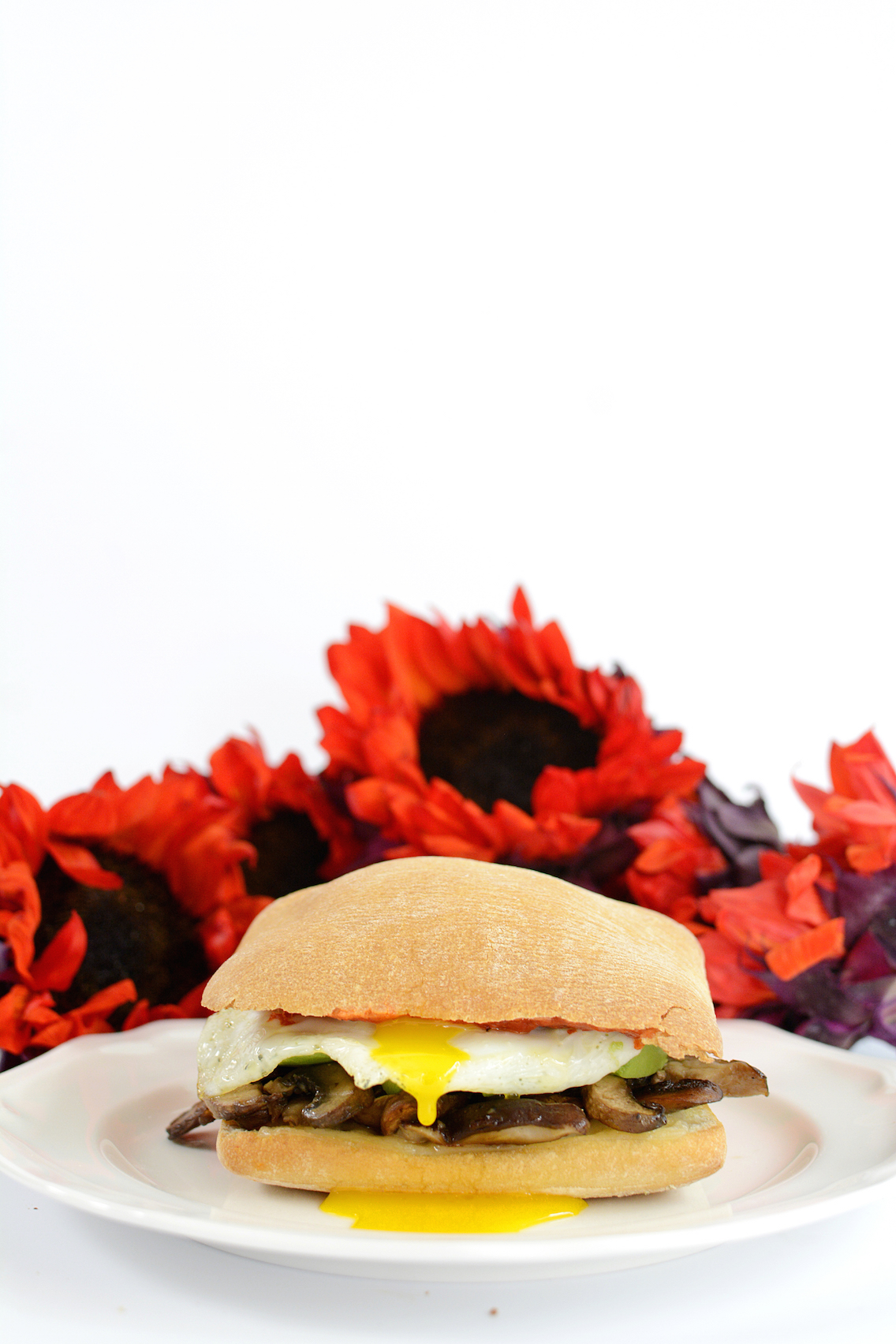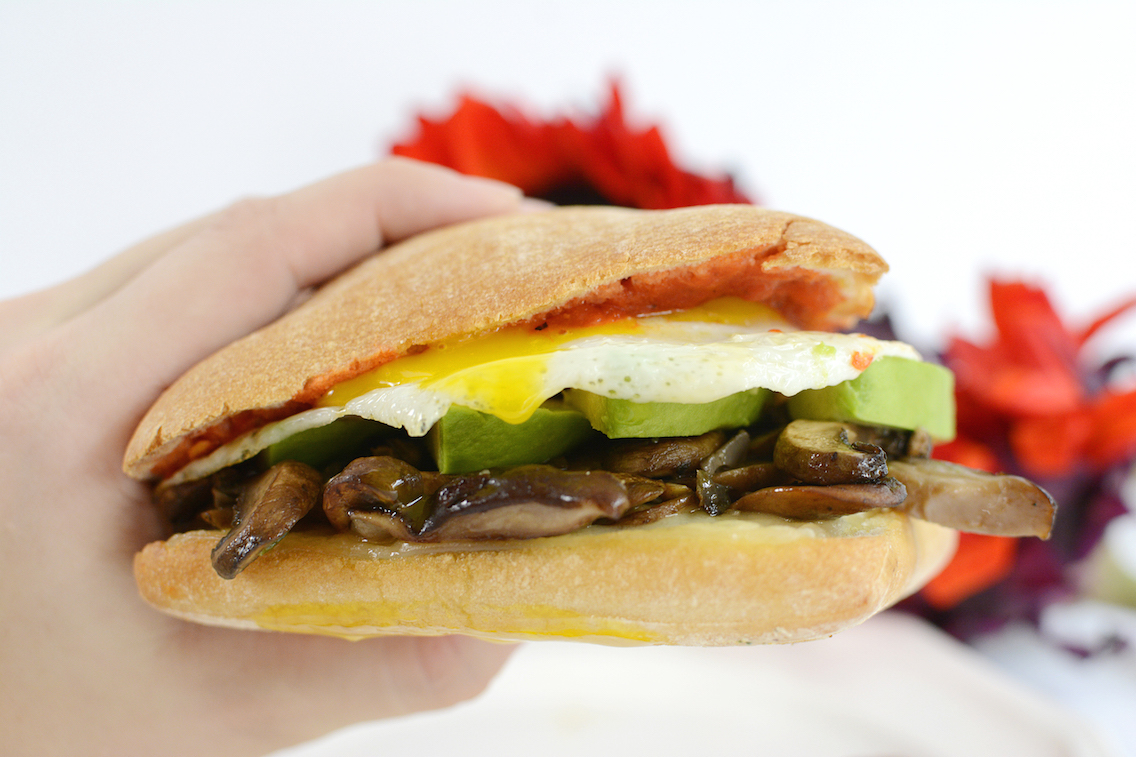 Don't forget to share your ultimate breakfast sandwiches with the #SedBona tag on Instagram and Twitter!