"A lot of people like snow. I find it to be an unnecessary freezing of water."
— Carl Reiner
SHOP THE LOOK:
Dress – Amazon || Coat – c/o SheIn ($33!) || Pumps – Gianvito Rossi || Bag – Toino Abel || Lips – Stila in 'Beso'
Photos by my friend Sapna
As I sat down to write this post yesterday, snow was slowly fluttering outside my window.
Yes, snow has come to Chicago already.
Most years we don't tend to get snow until at least Thanksgiving… and last year we had only one snow storm before Christmas.
This chilling, early snow development is unwelcome to say the least.
So in memory of the glorious, warm fall days we were enjoying until last week, I'm paying homage to almost already gone Fall season today: an outfit shot in warm weather, sans snow, and with leaves still on the trees.
You're welcome!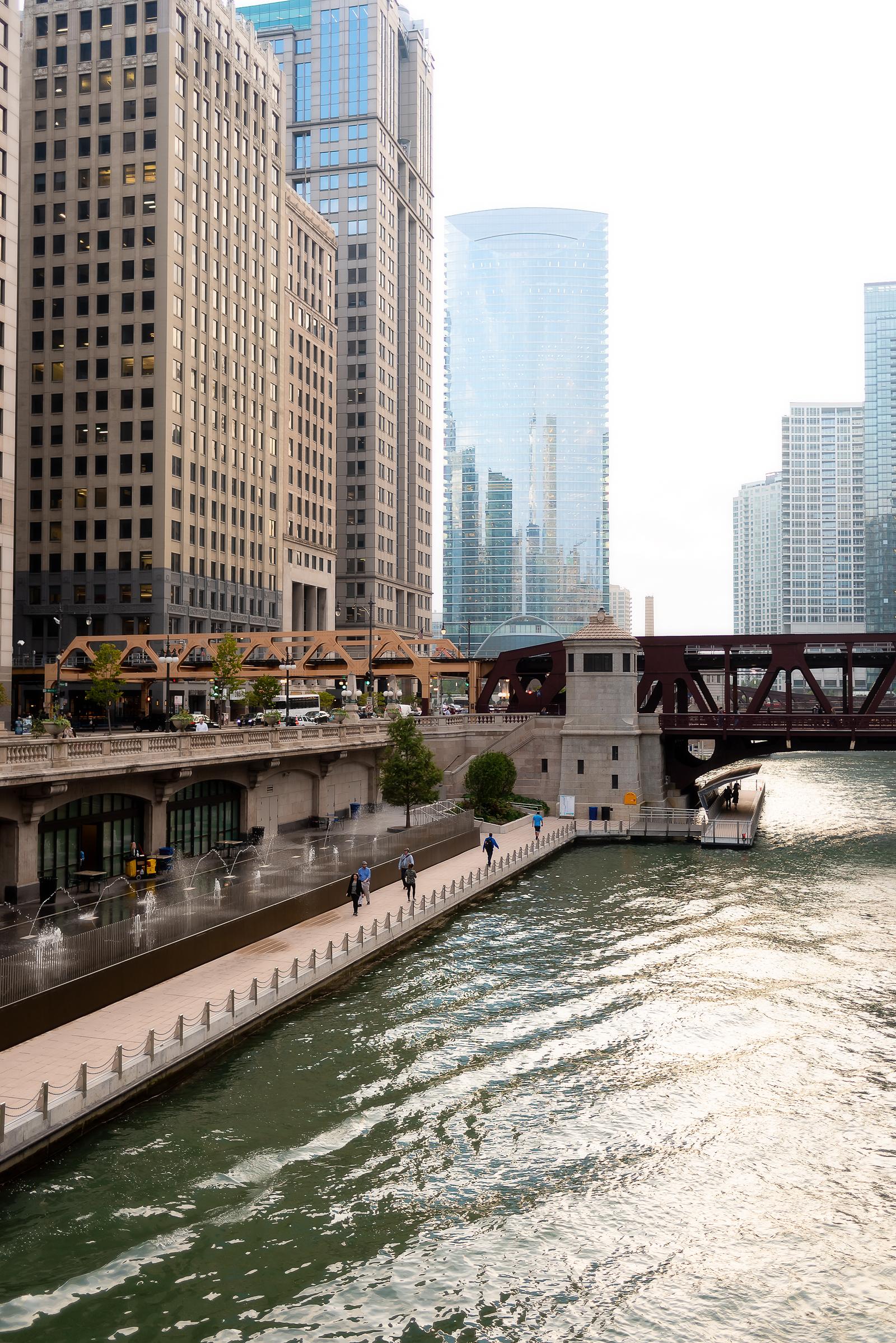 Sapna and I shot these along the Chicago River at the beginning of October on one of the most perfect evenings I've ever experienced.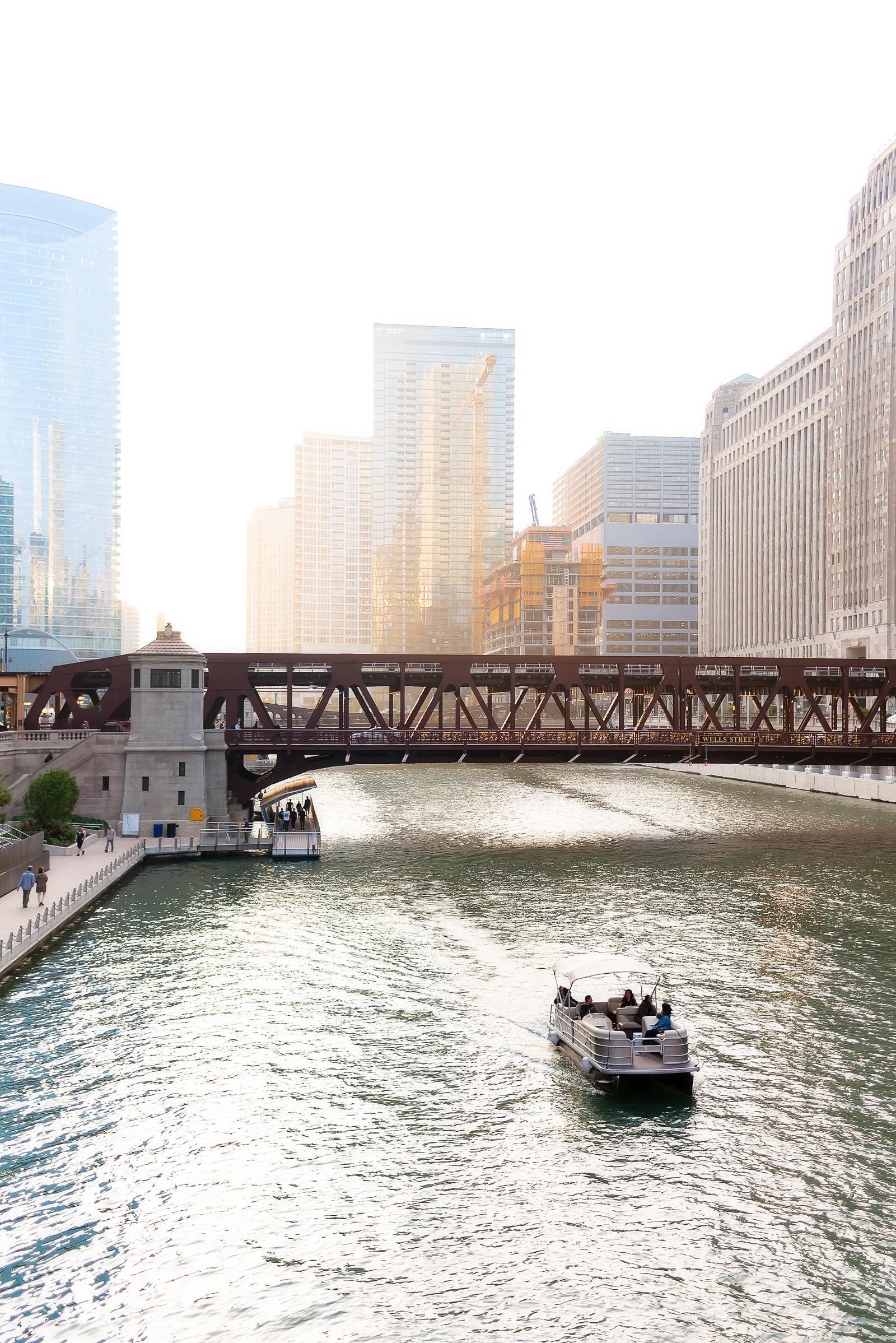 The lighting was positively magical that night.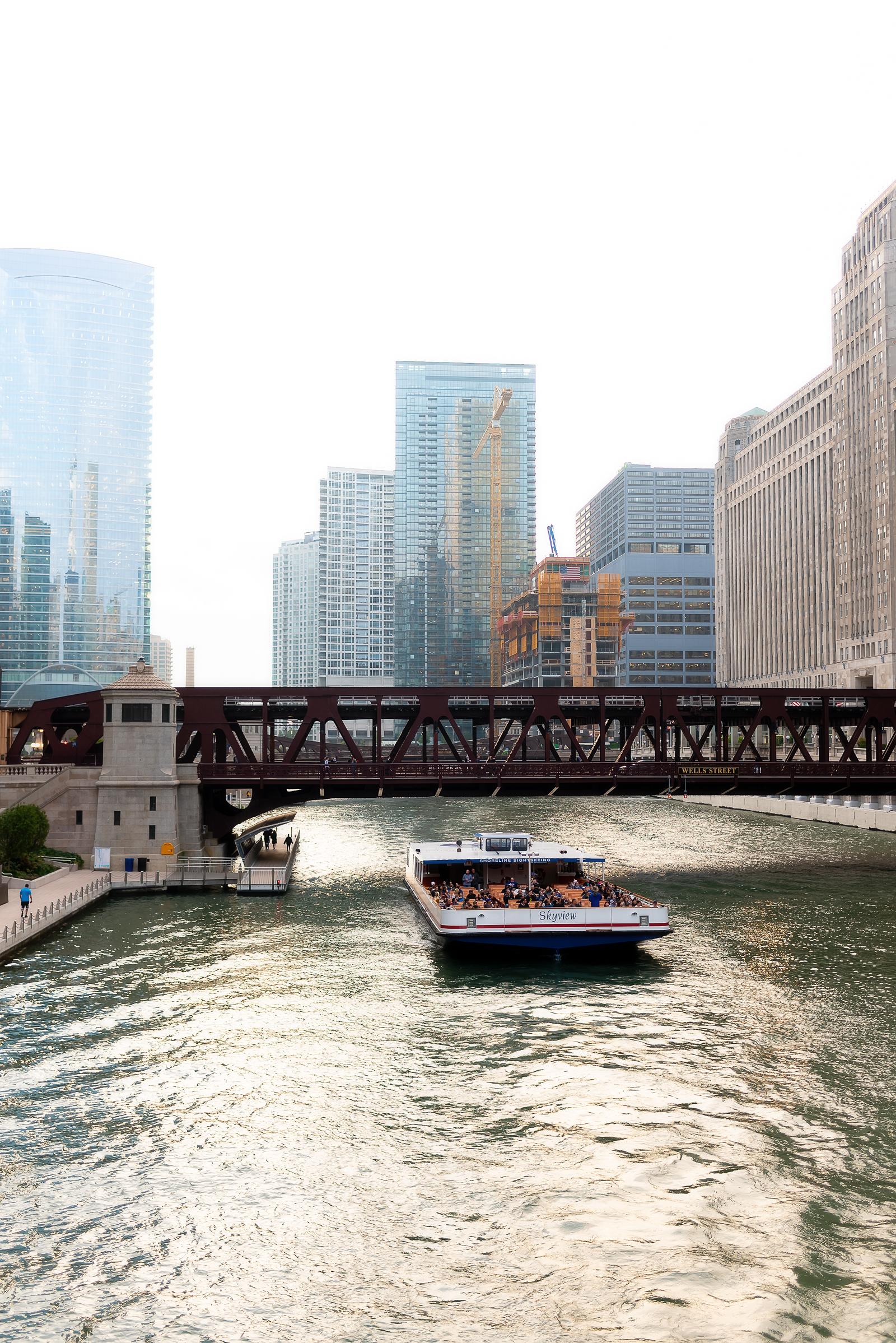 Perfect for a night along the river.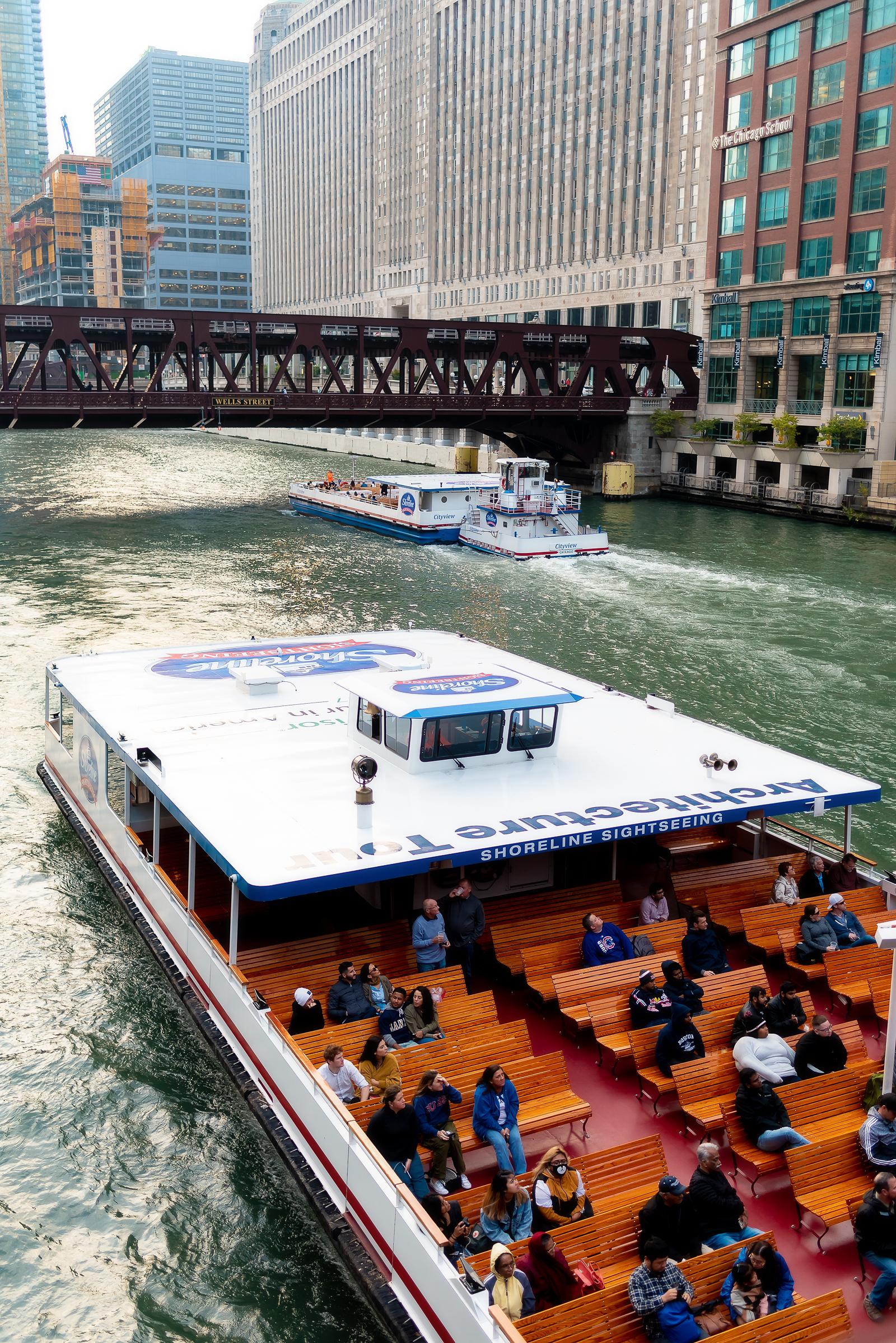 Or on it!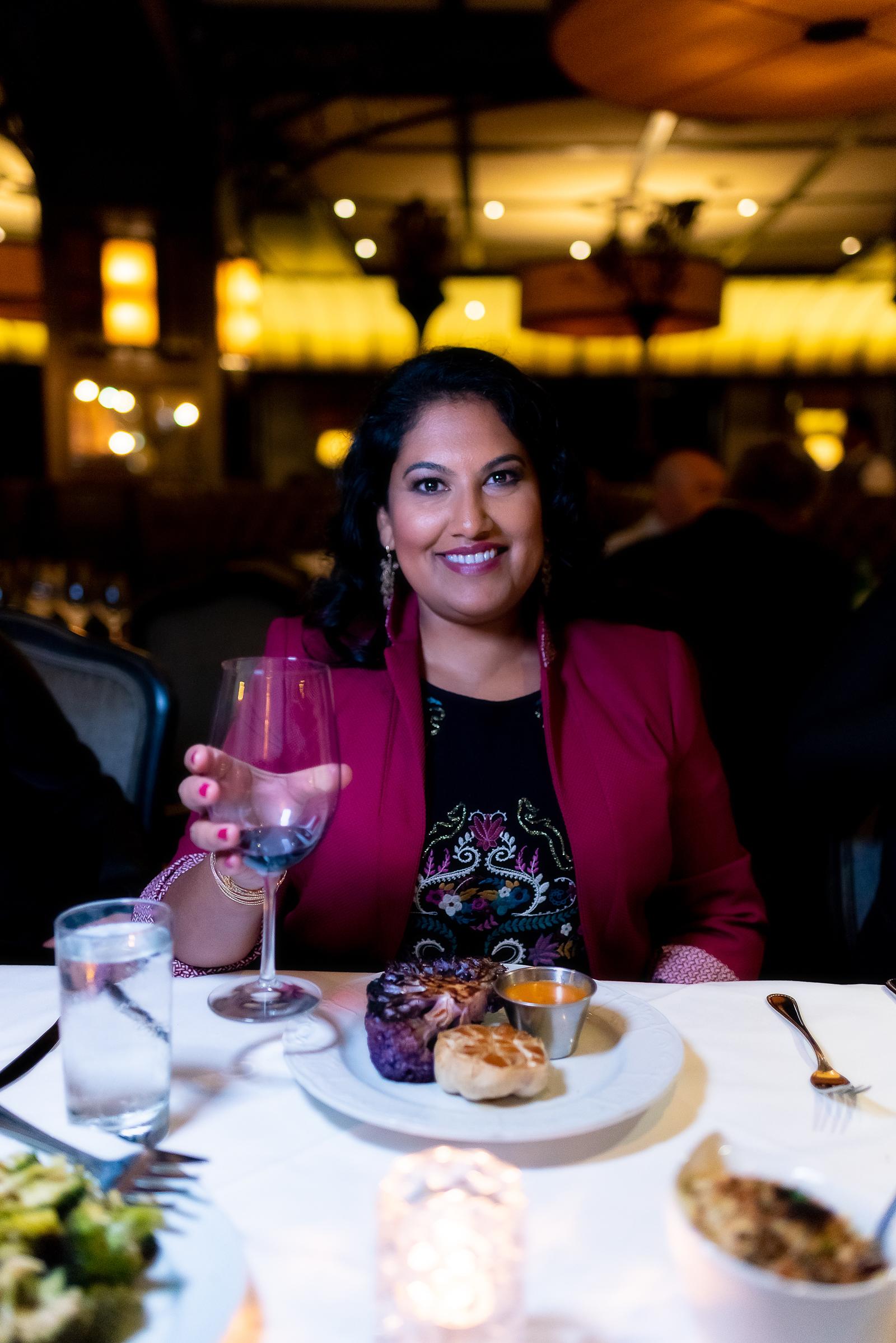 After our shoot, Sapna and I walked over for a special dinner she hosted at Prime & Provisions for World Vegetarian Day!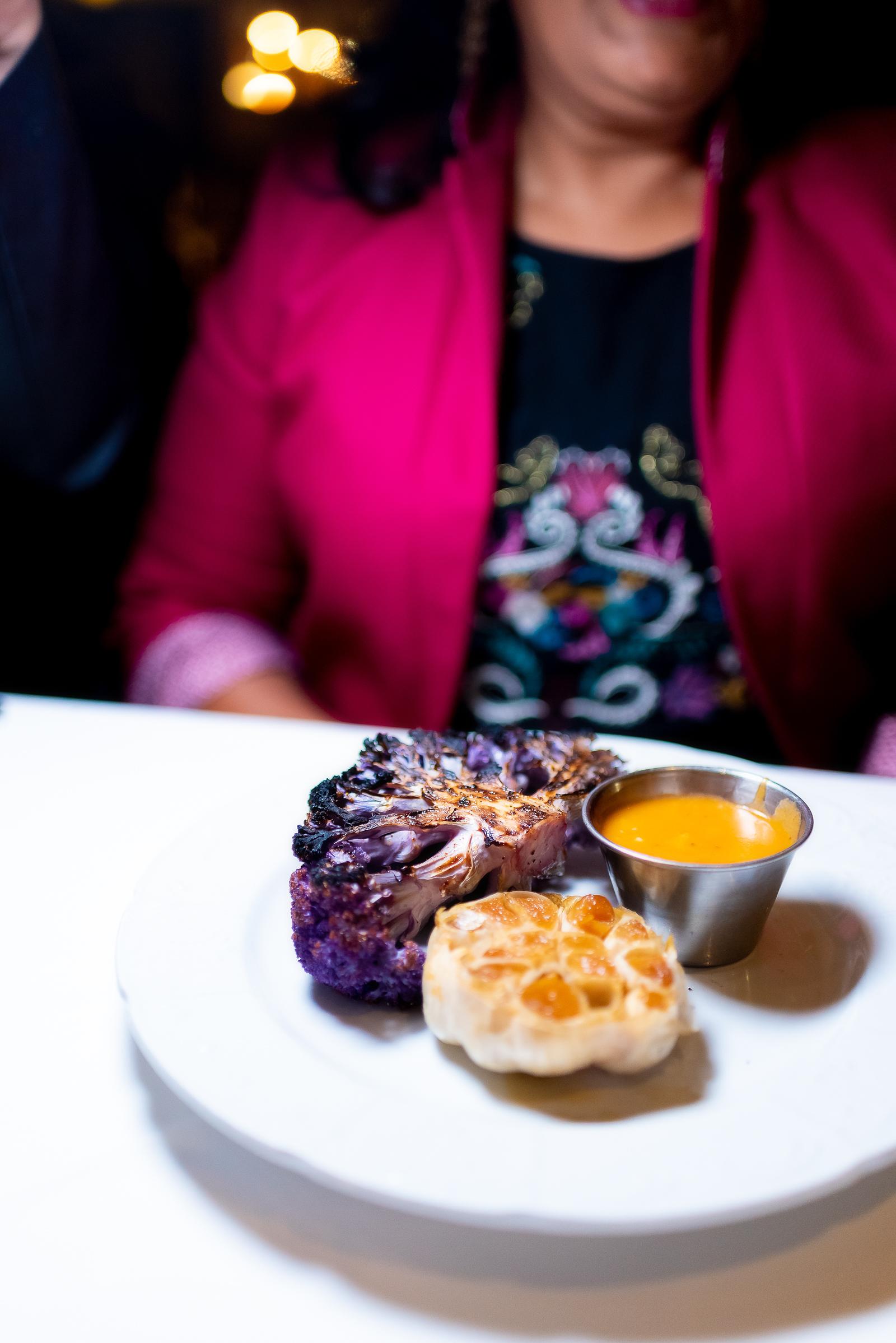 Which featured an incredible roasted purple cauliflower "steak" with vegan gravy and roasted garlic cloves.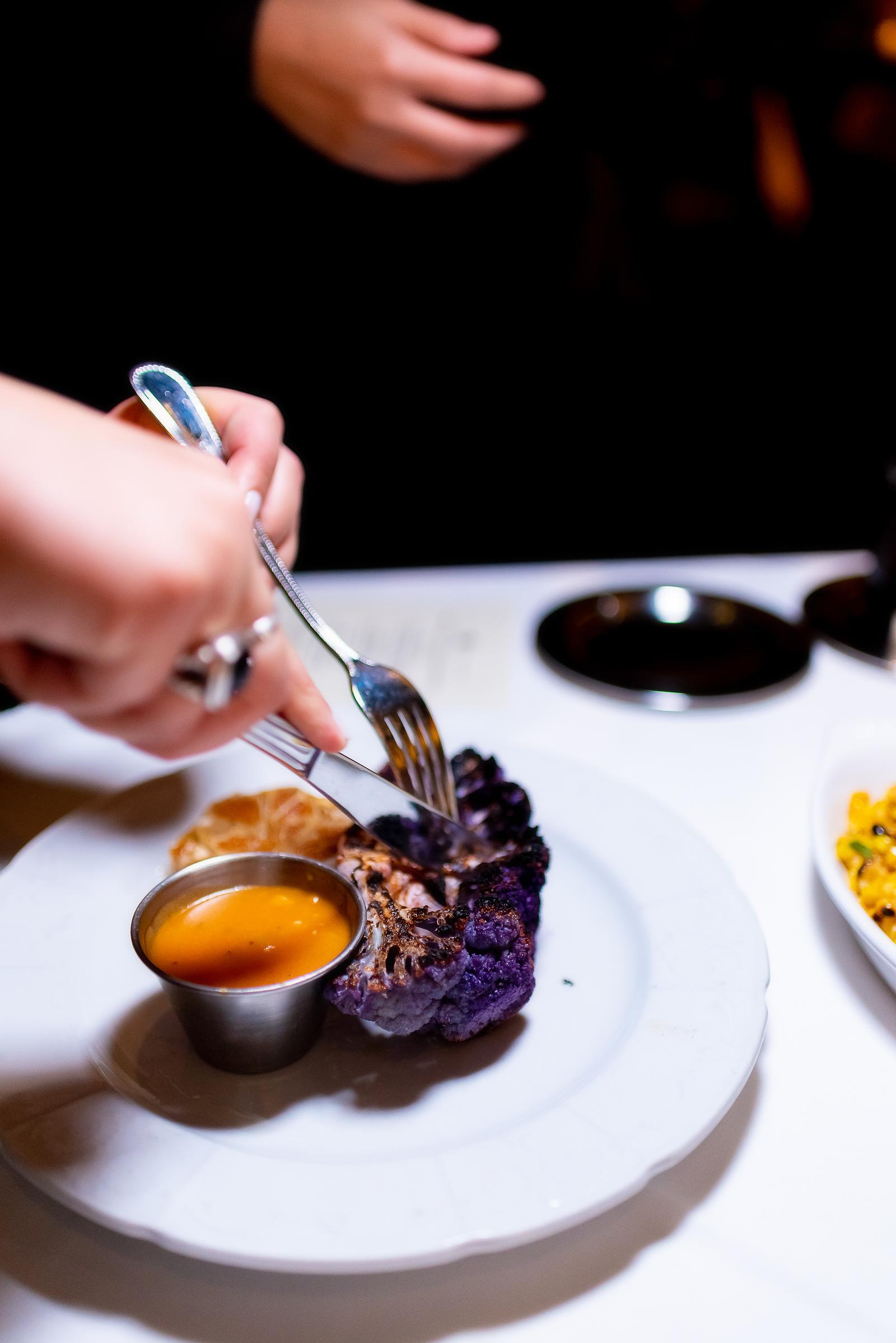 We all went IMMEDIATELY nuts for this dish. Not only is it light but rich (a perfect cold-weather low-carb meal), but it's also really beautiful — such a rarity at a steakhouse!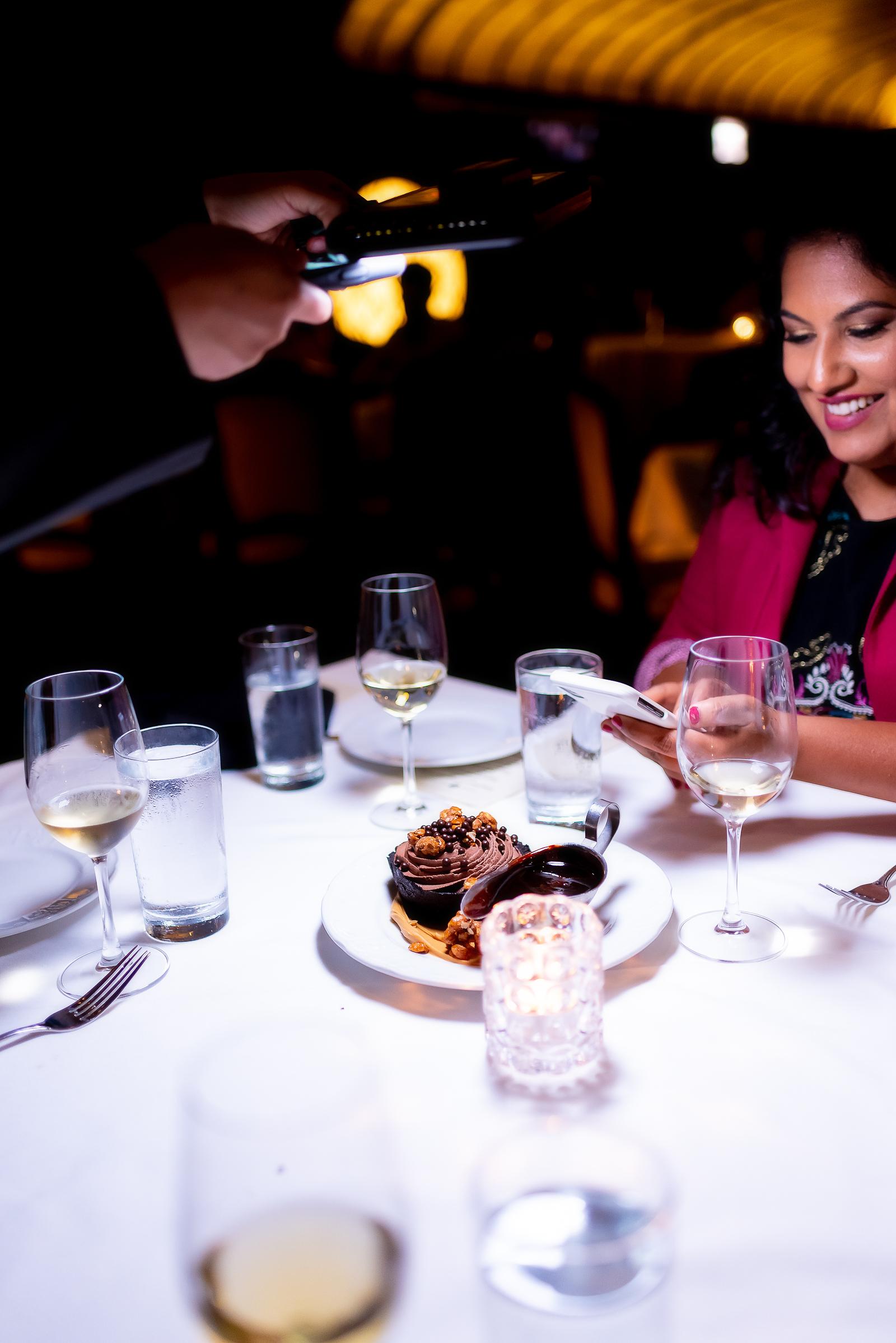 And, naturally, after enjoying such a healthy dinner, we had to indulge in a little dessert…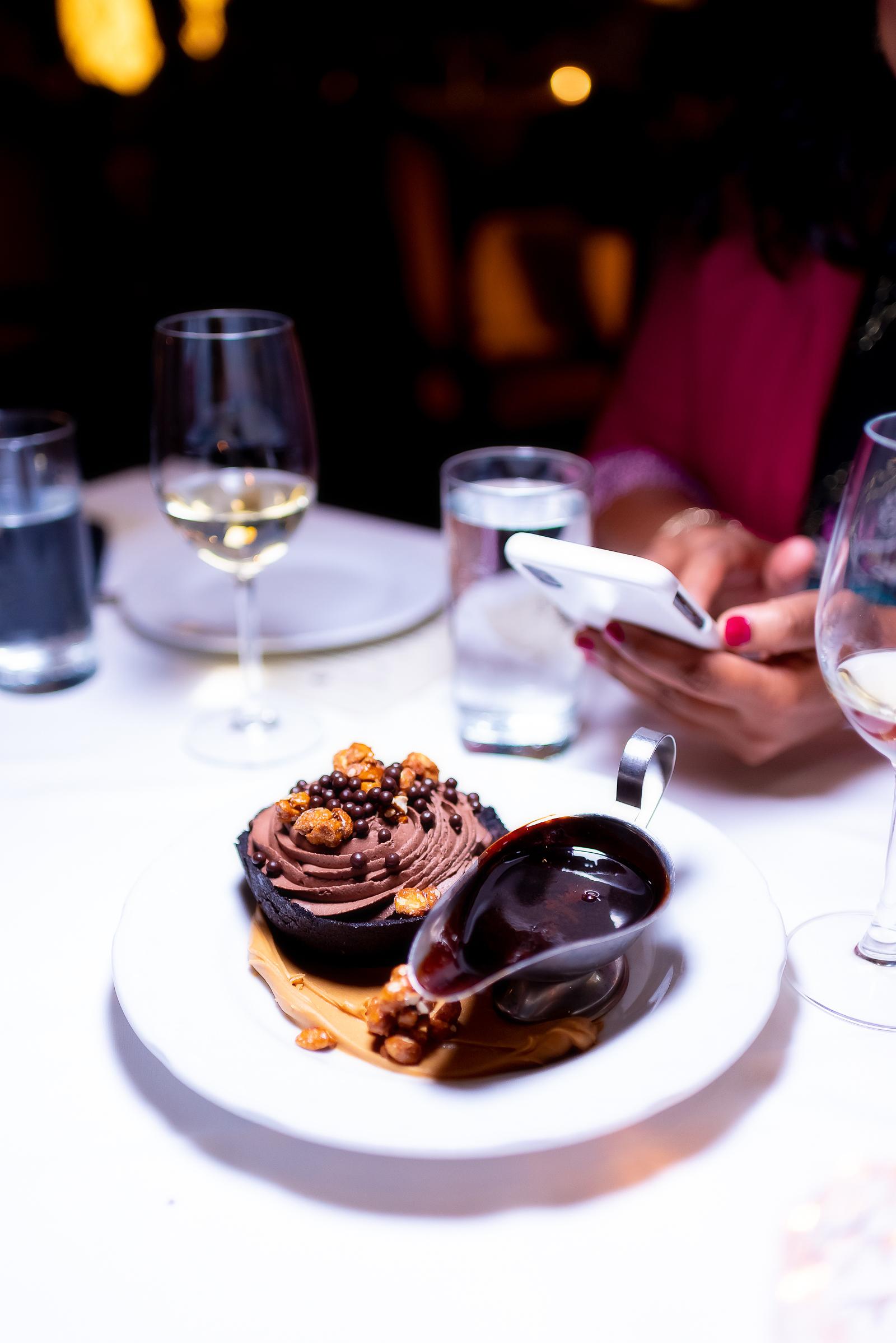 As in, we ordered the ENTIRE dessert menu.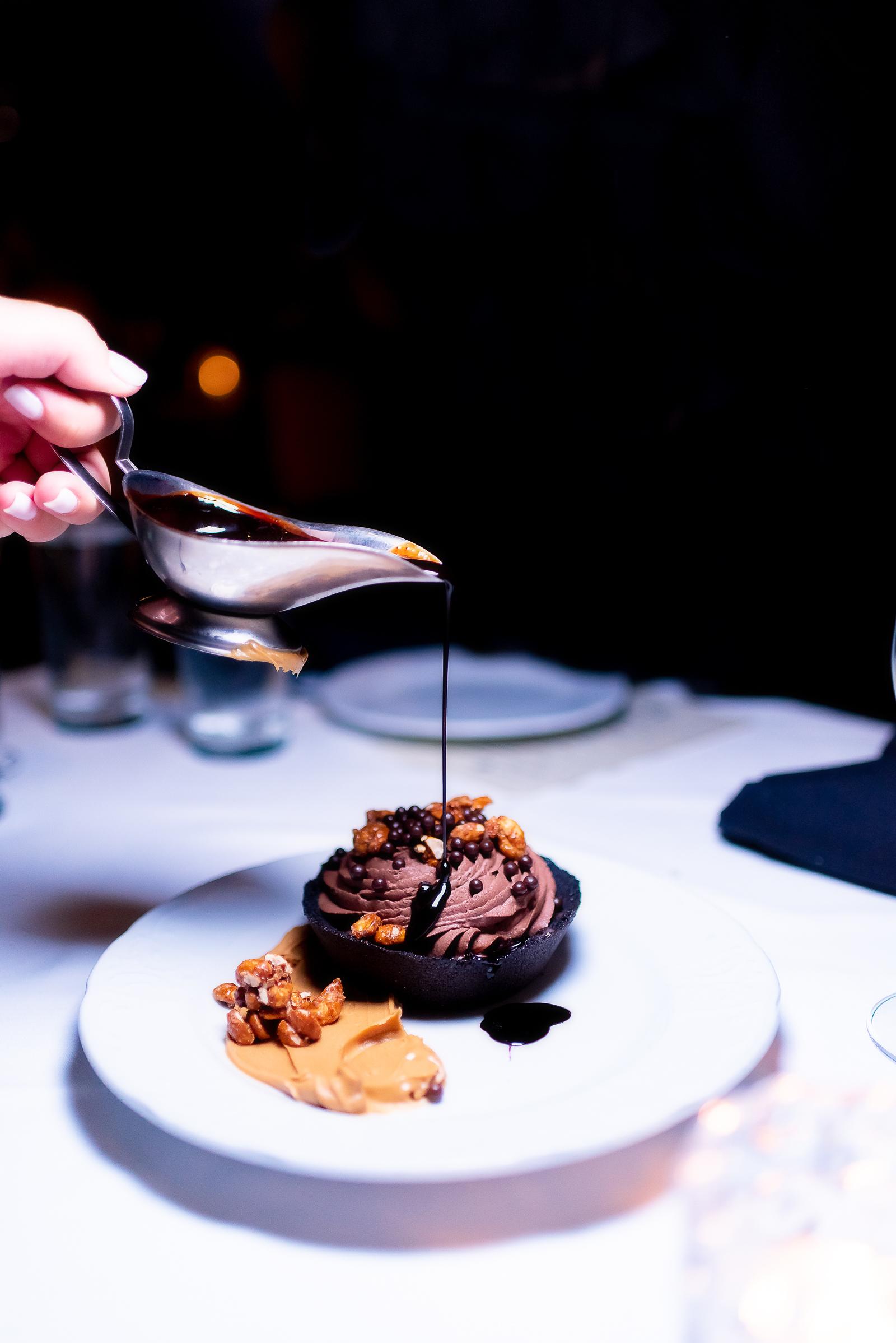 Starting with this Peanut Butter & Whipped Milk Chocolate Pie…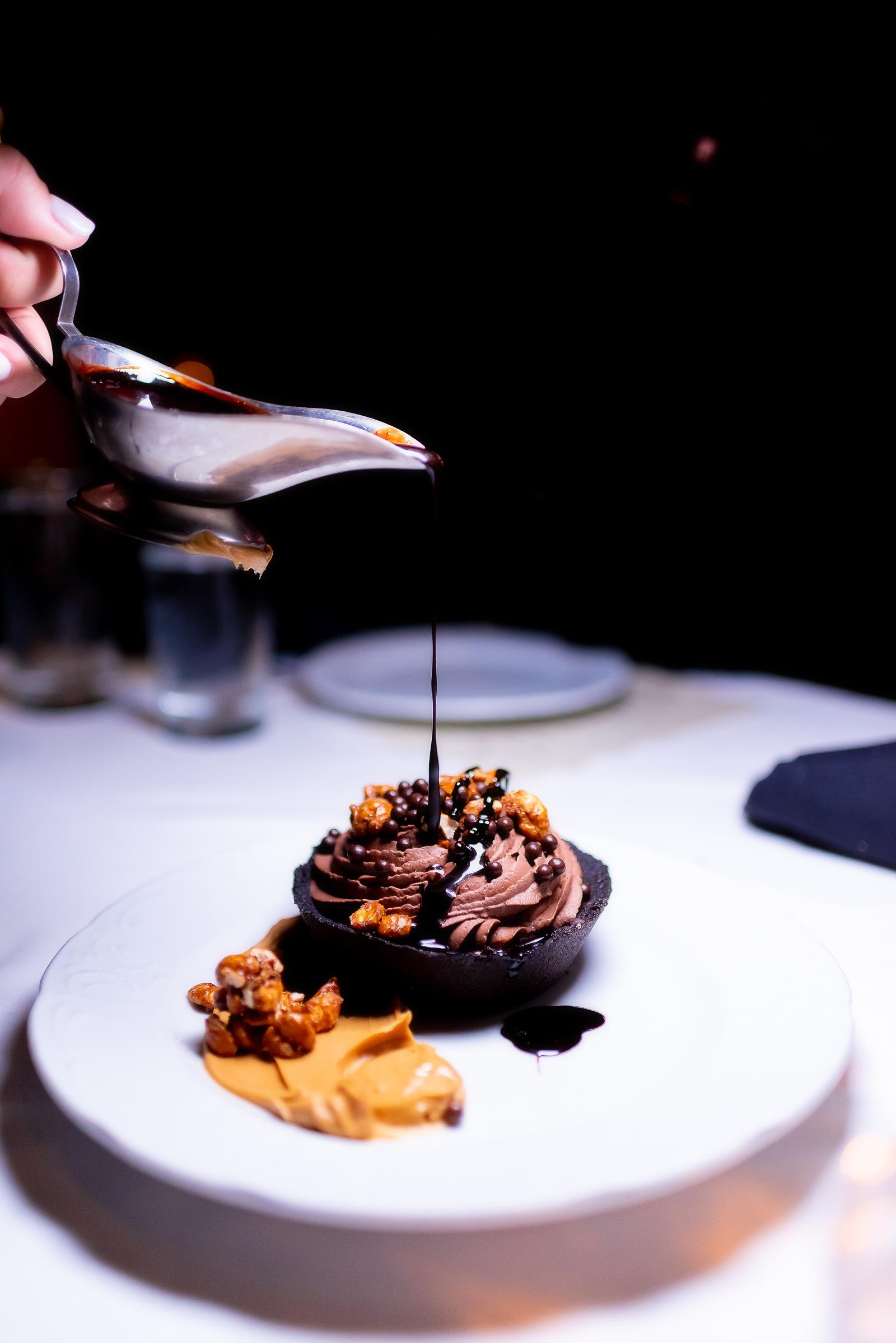 drizzled in rich, chocolate sauce.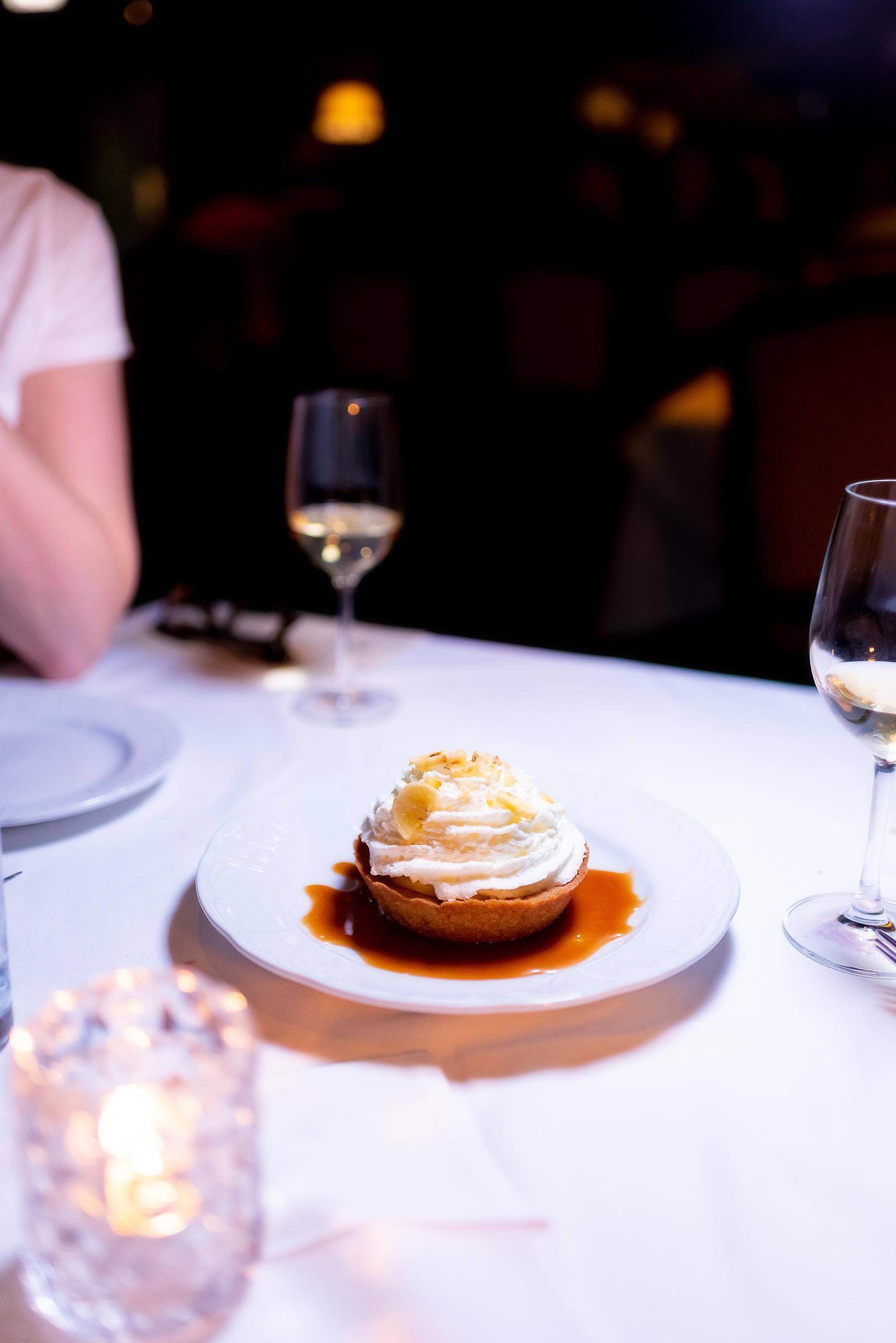 This airy Banana Cream Pie,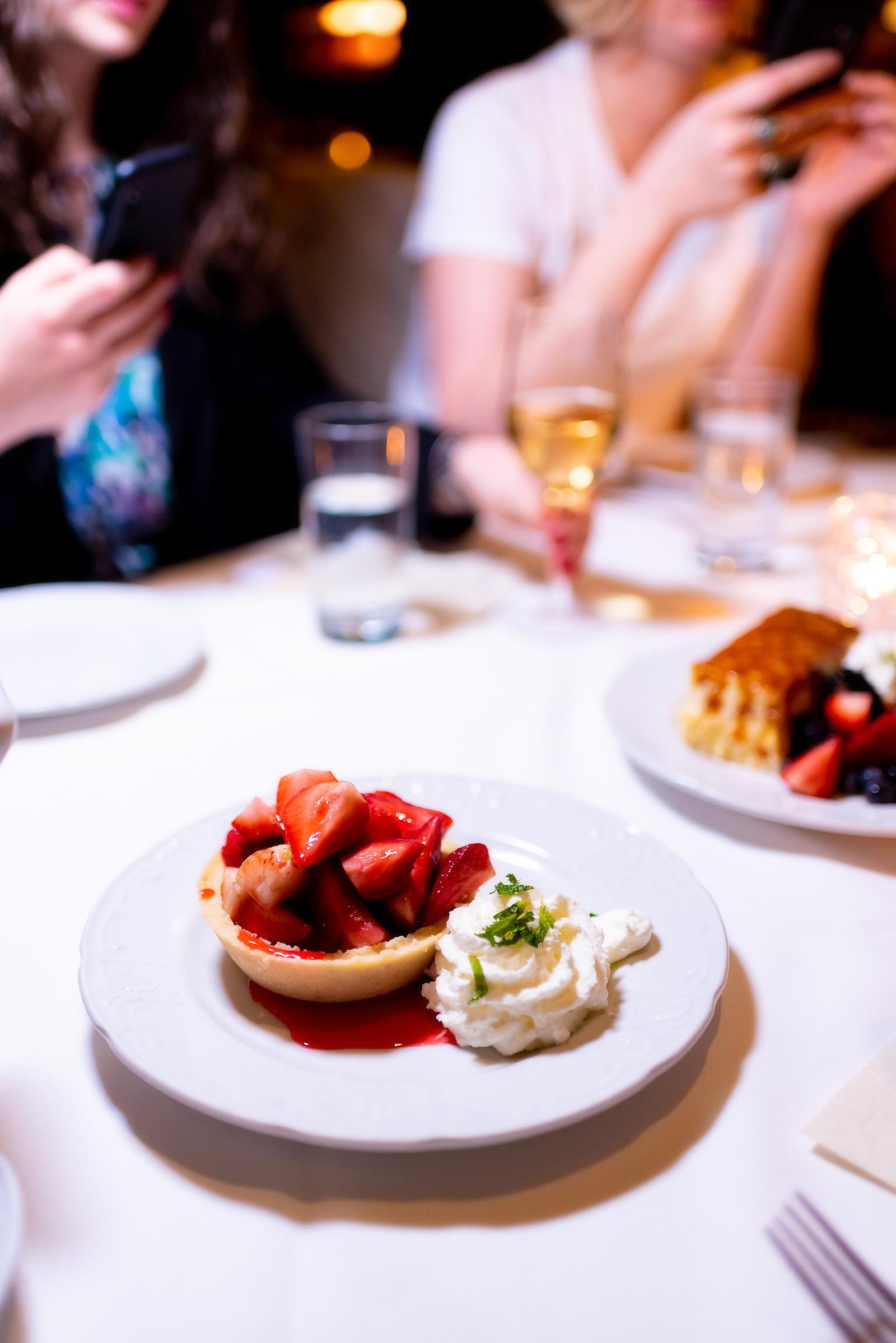 This fresh Strawberry Pie,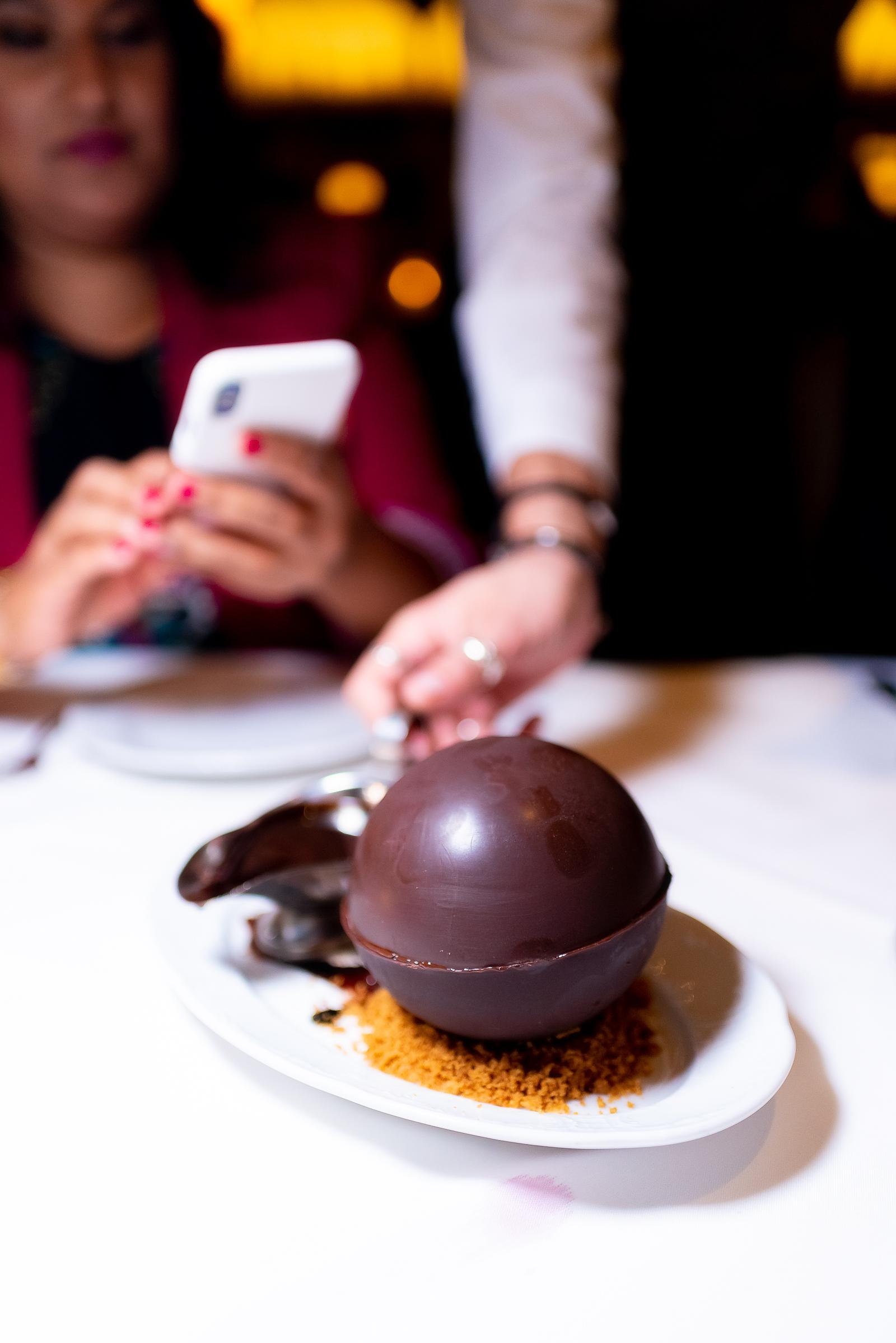 and this, Prime & Provision's most famous dessert: The Tableside S'mores.
Similar to my favorite dessert at Bob Bob Ricard in London, the s'mores are presented in a chocolate ball that,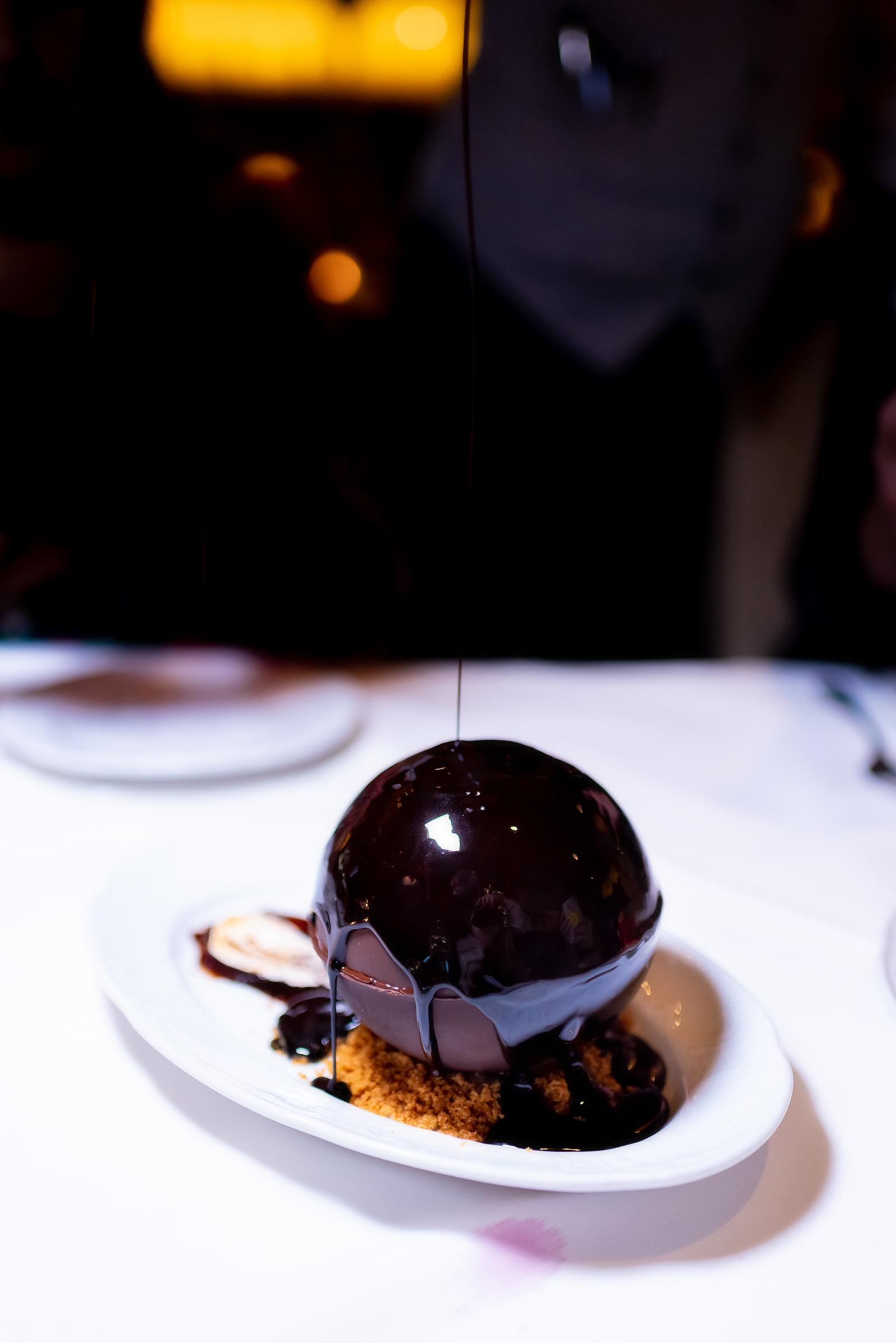 when doused in hot chocolate sauce,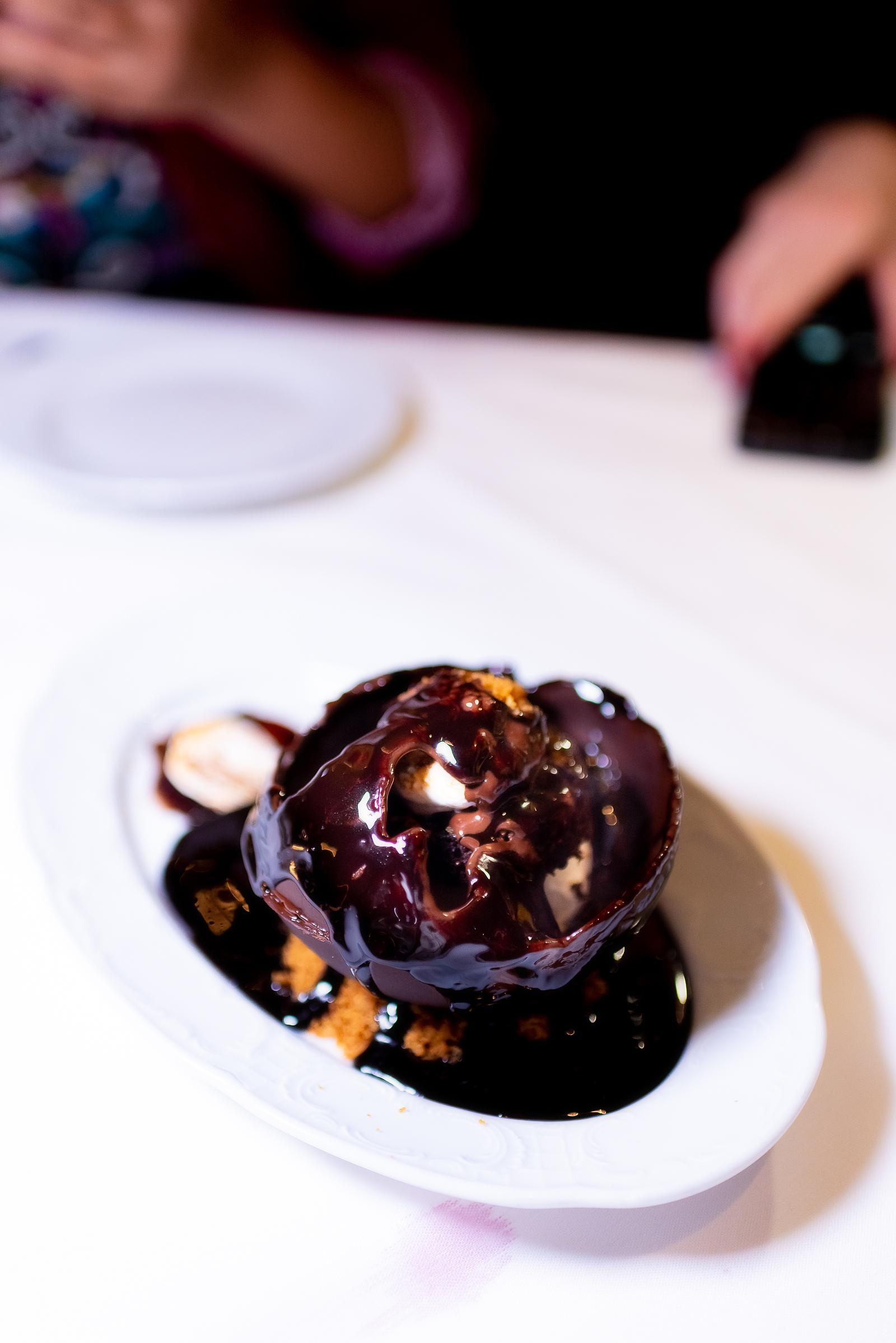 melts to reveal it's delicious s'mores contents!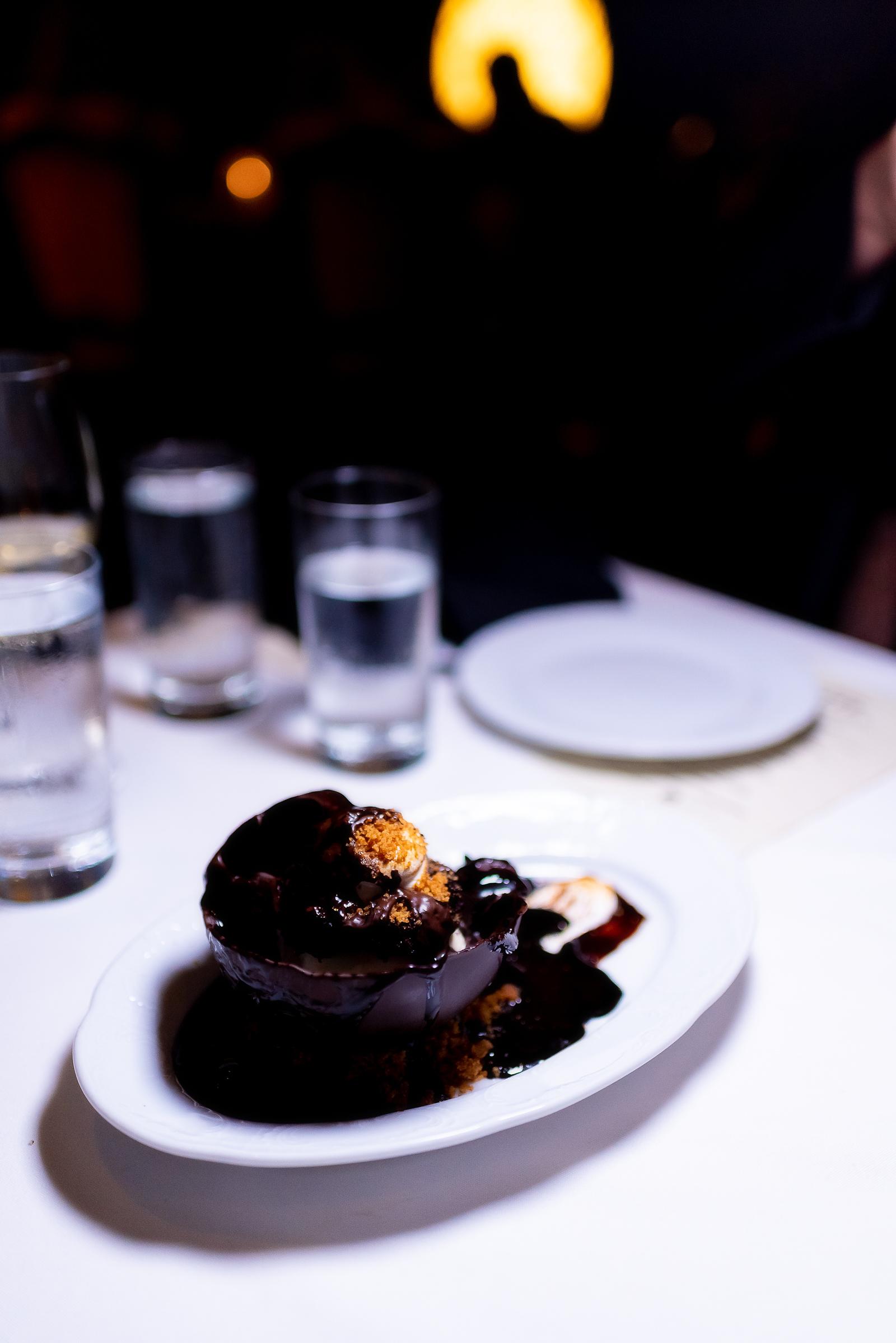 It was the perfect way to celebrate World Vegetarian Day — thank you so much Prime & Provisions for hosting such an unexpected dinner at such a swanky steakhouse.
Now here's hoping we don't get more snow this weekend…
Disclosure: I received a complimentary meal to facilitate this post. Review and all opinions are ALWAYS my own.