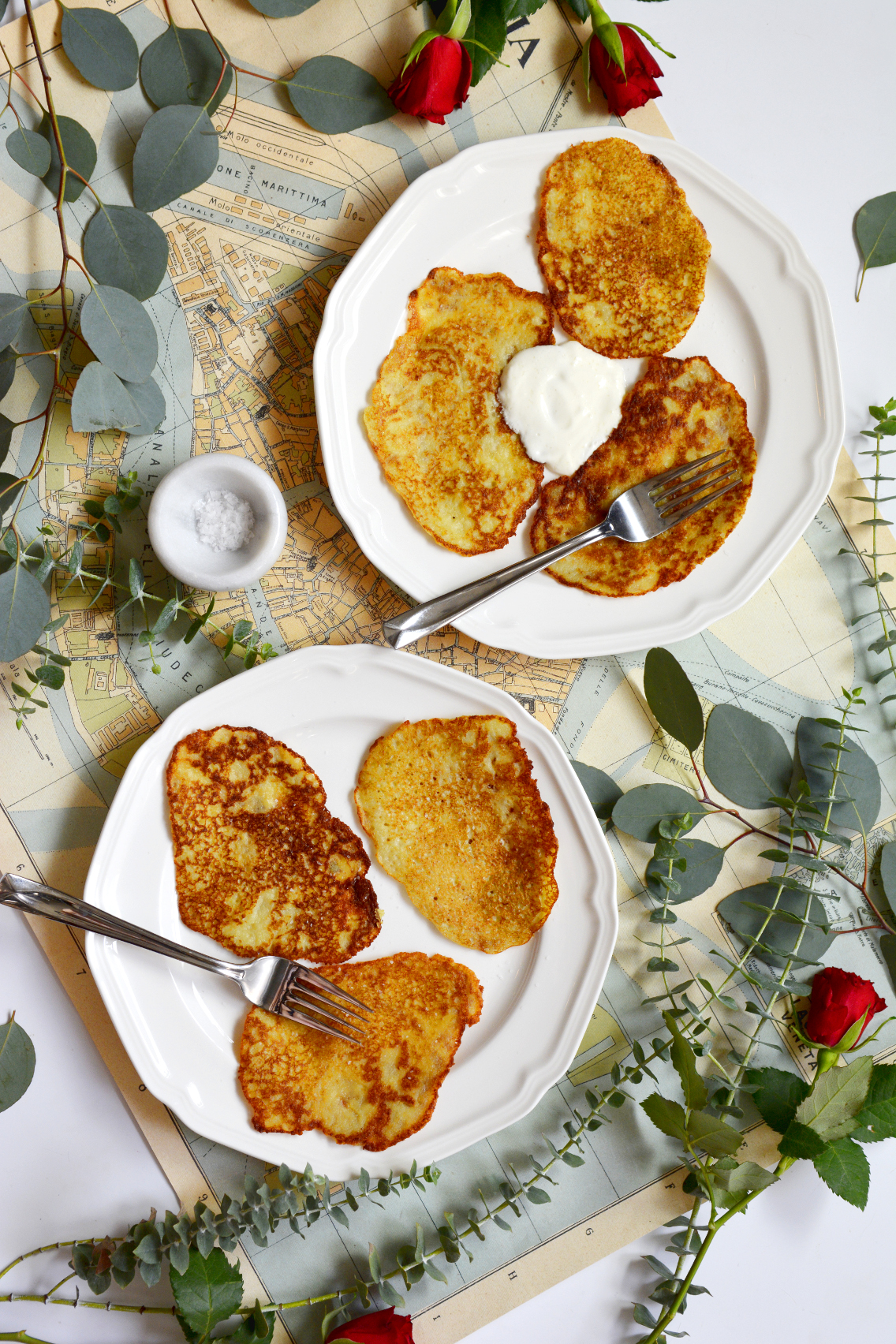 I promised you my Mom's amazing potato pancake recipe and with good reason — it's my personal definition of COMFORT FOOD!
There is no recipe that reminds me more of my youth. My sister and I spent our childhood addicted to these potato pancakes, almost always requesting these for our birthday meals. My mother used to make them in giant batches, frying them over the stovetop as my sister and I gobbled up the fruits of her frying labors when she wasn't looking. Hot off the pan and sprinkled with sea salt, these are the most flavorful and crispy potato pancakes you'll ever try!
Now, these aren't your traditional potato pancake.
They are a divine marriage of thin crepes and savory hashbrowns that can be made in a quarter of the time traditional potato pancakes are!
Instead of shredding the potatoes (a time-consuming and arduous task at the best of times), literally every ingredient goes straight into the blender to form a smooth batter. Then these are spread thin in the pan and crisp fried to savory perfection.
Best when pulled apart and eaten with your fingers in a greasy mess!
So easy and comfortingly delicious you just might find yourself addicted too…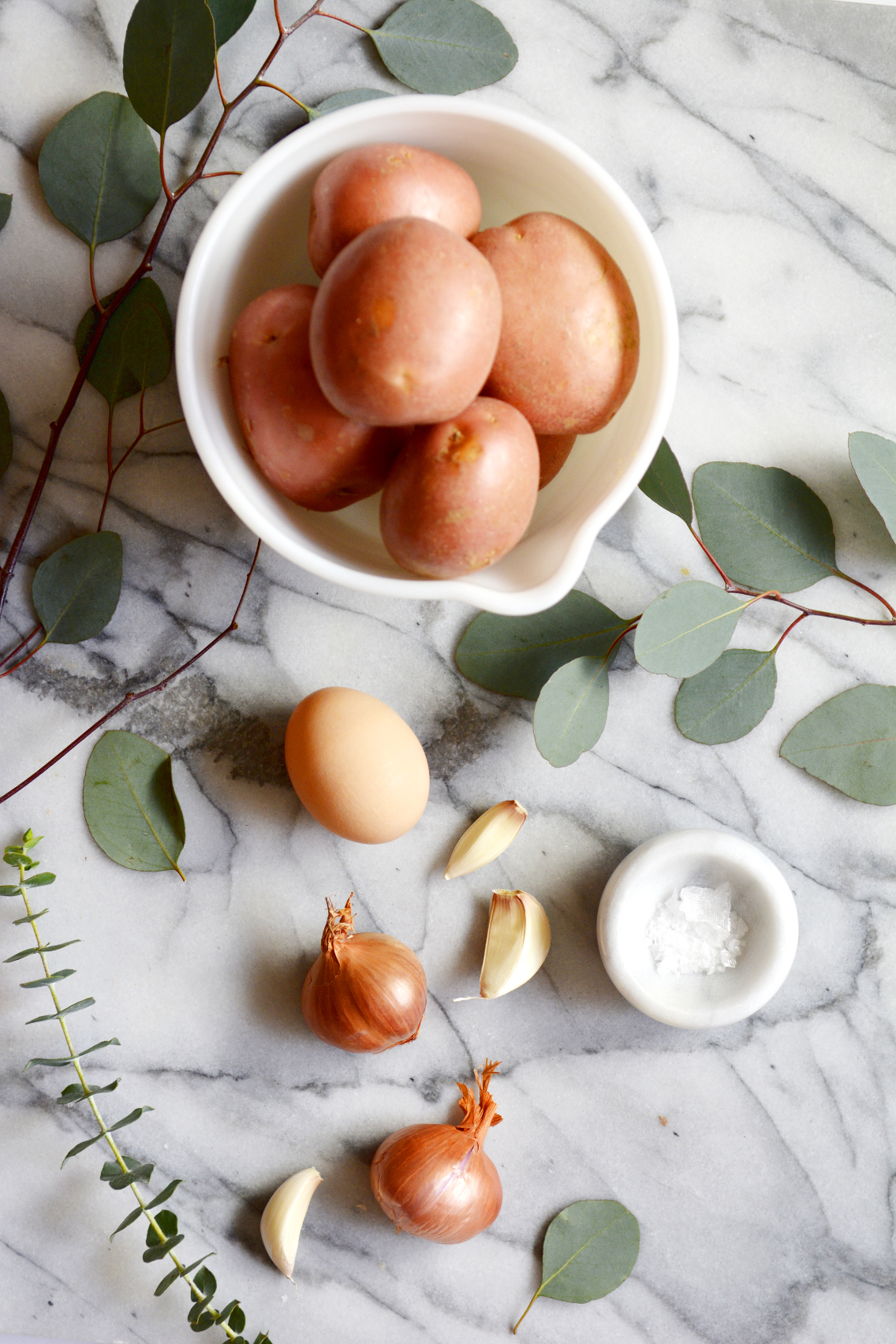 Mom's Potato Pancakes
Makes One Dozen Pancakes
6 Medium Red Potatoes, Peeled & Cut in Large Chunks
1 – 2 Shallots*
1 – 2 Garlic Cloves
1 Egg
1/4 Cup Flour
Oil of Choice for Frying**
Salt & Pepper
Preheat oven to 350 degrees (to keep the potato pancakes warm while cooking). Take your peeled and chopped potatoes and put them in the blender with the shallots, garlic and egg. Blend until smooth. Add the flour, stirring until incorporated.
Heat oil in a frying pan over medium heat. When hot (a drop of water should sizzle on contact), spoon potato mixture into the pan, spreading it out thinly with a spatula into a pancake shape (or in my case, oval shapes since they fit better in my pan that way). When frying the batter, try to spread it so thin that you can almost see the pan through the pancake. Once fried golden, flip the pancakes and repeat on the other side, adding more oil to get the pancakes crisp.
After frying the first batch, drain for a minute on paper towels then put them on a foil-lined baking sheet in the preheated oven to stay warm while you fry the remaining batches. Serve pancakes hot with a generous sprinkling of sea salt.
*Mom always uses minced onion from the spice cabinet instead of shallots in case you're out!
**I used canola oil, Mom always uses Crisco… use whatever you'd like to fry these in. I'm also a firm believer in frying potatoes in peanut oil too!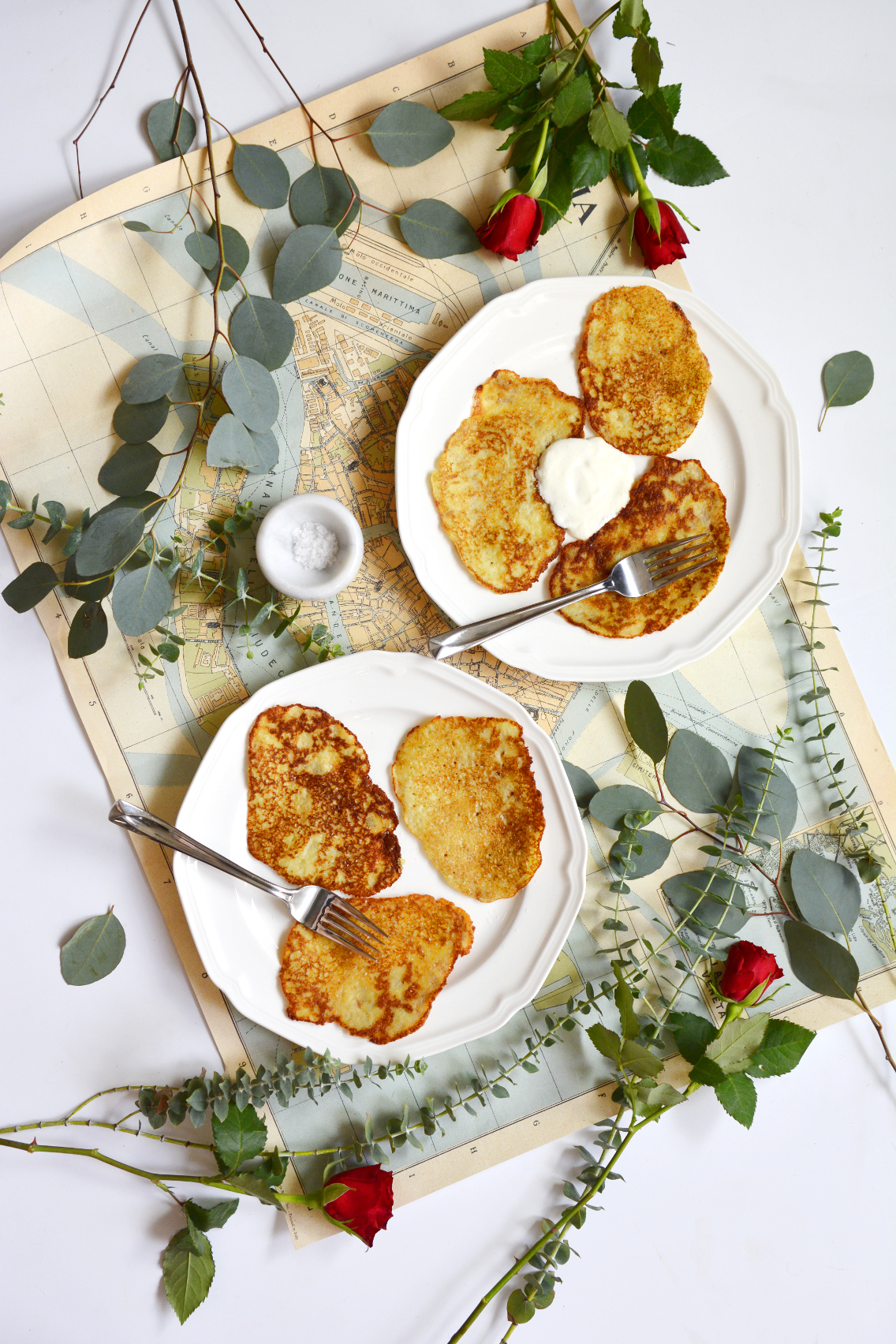 Sed Bona Tip: Serve these with a simple sprinkling of salt (like our family traditionally does) or whip up a simple sour cream sauce for a cooling compliment. Mix together 3 parts sour cream to 1 part heavy cream and drizzle or dollop onto your pancakes for a creamy sauce.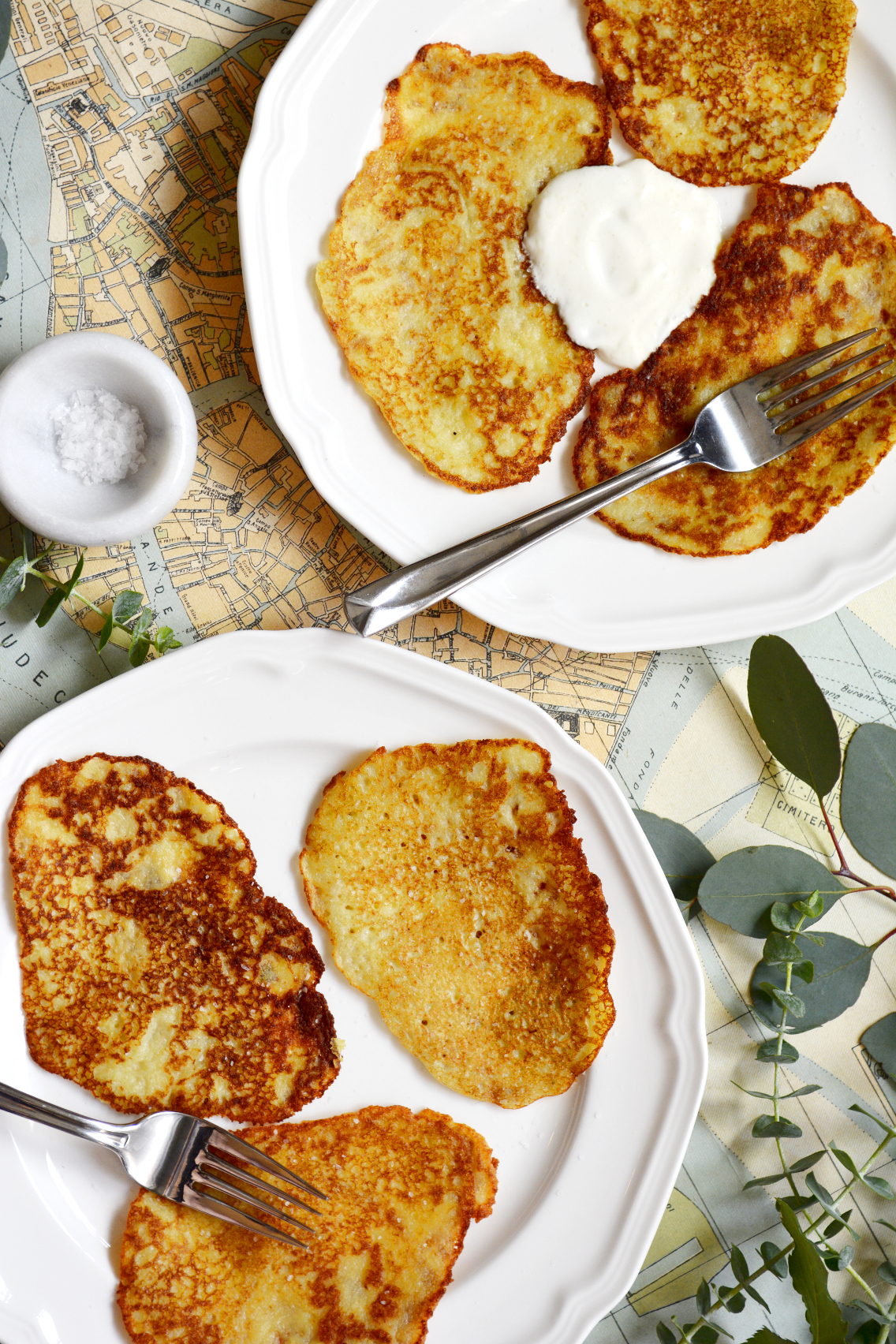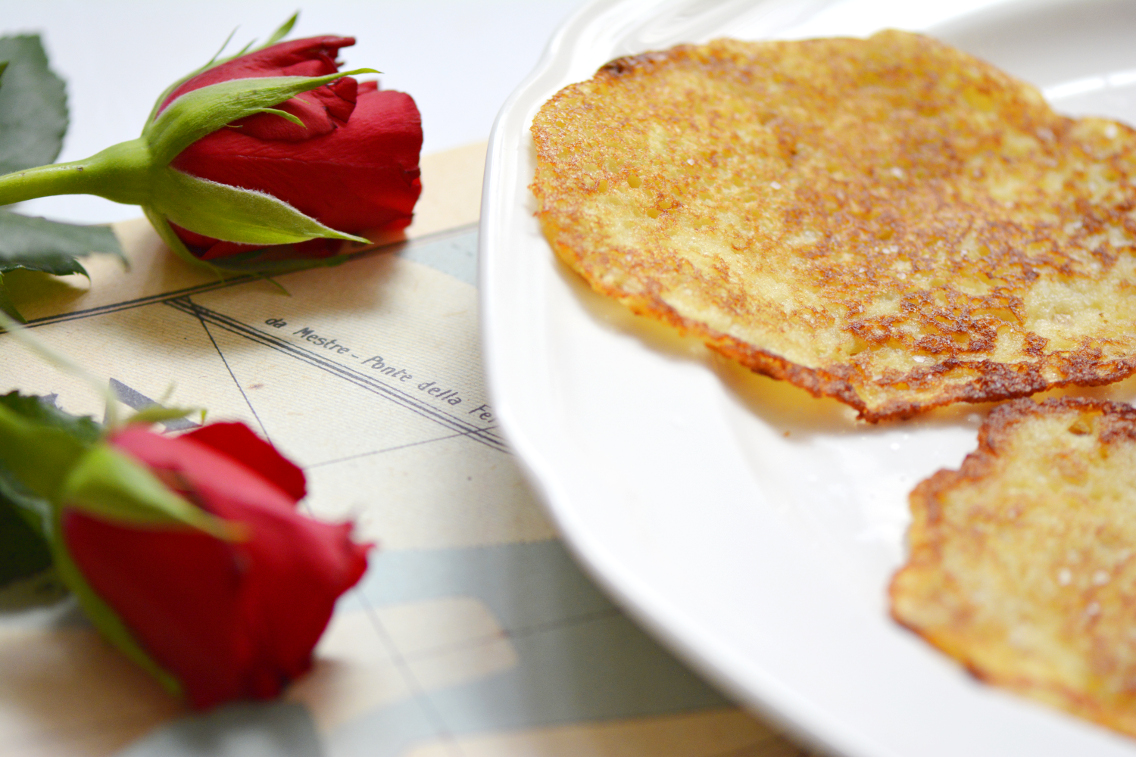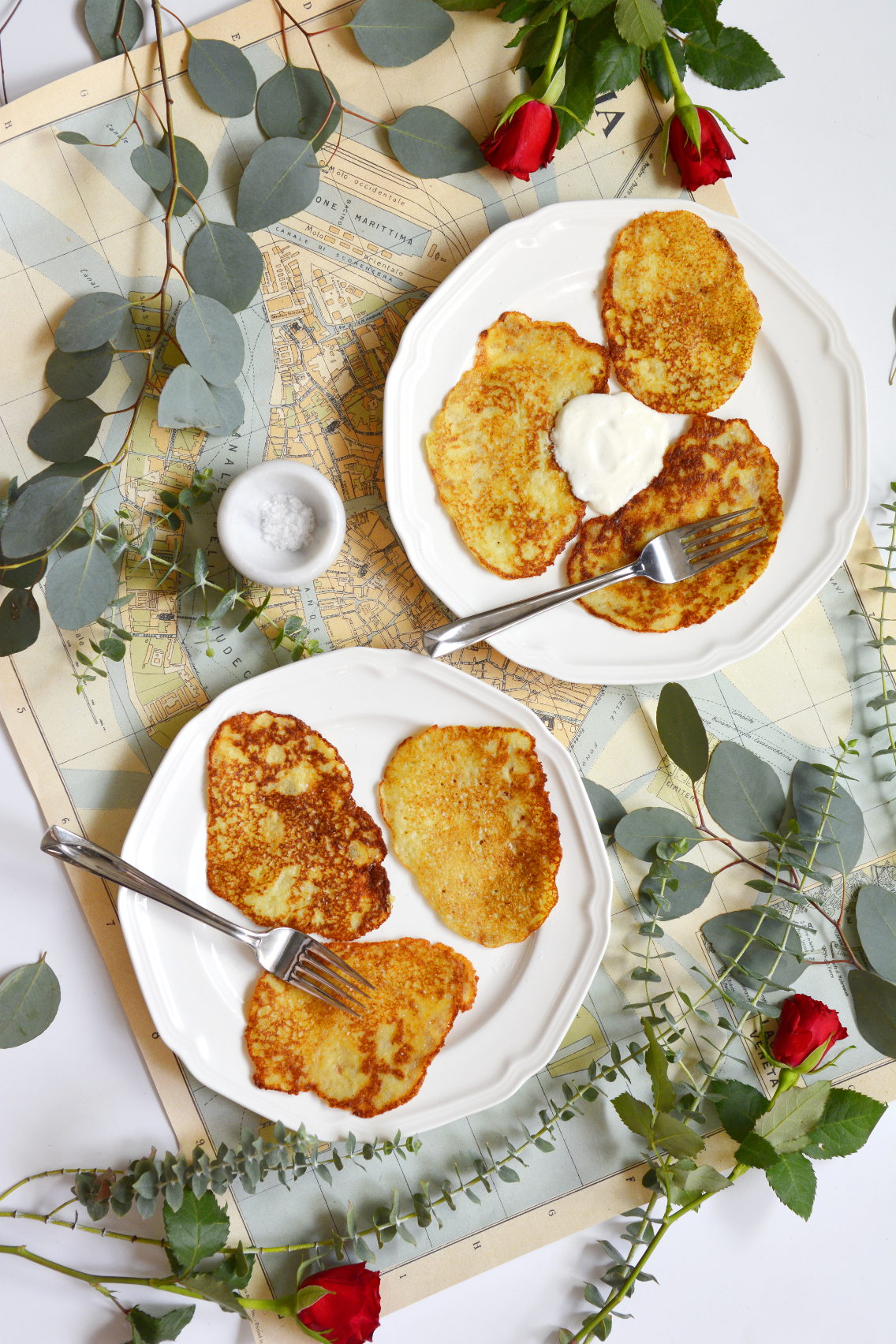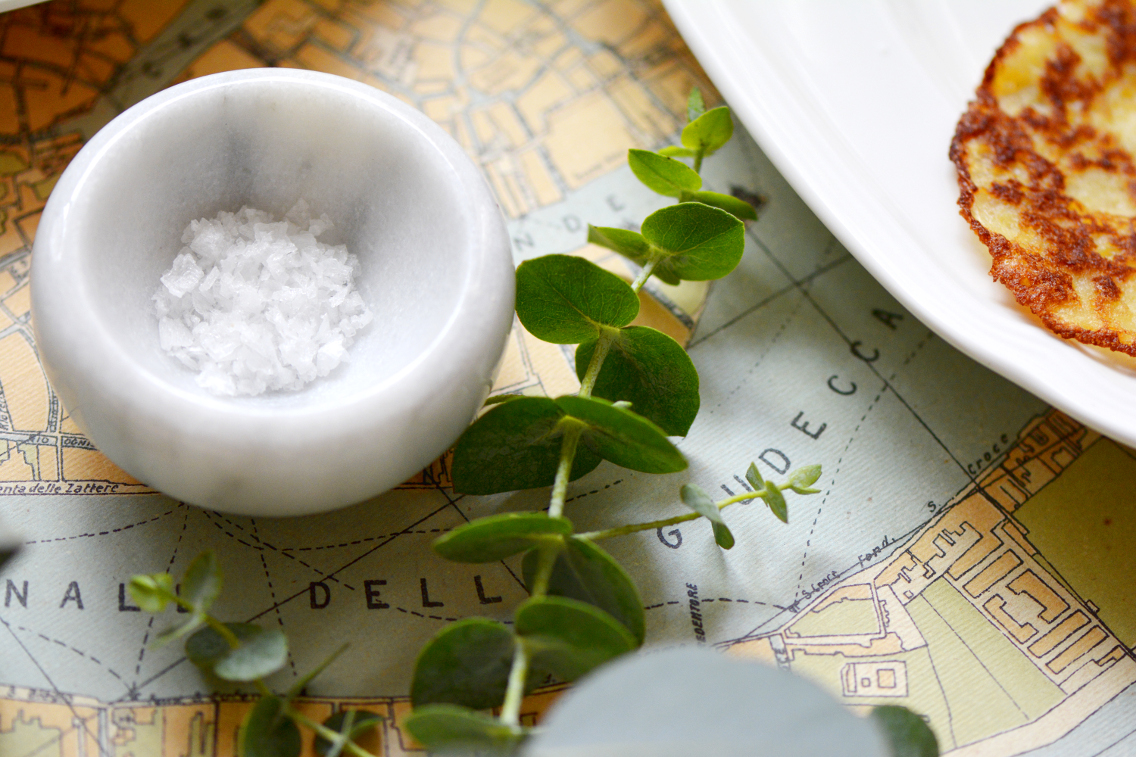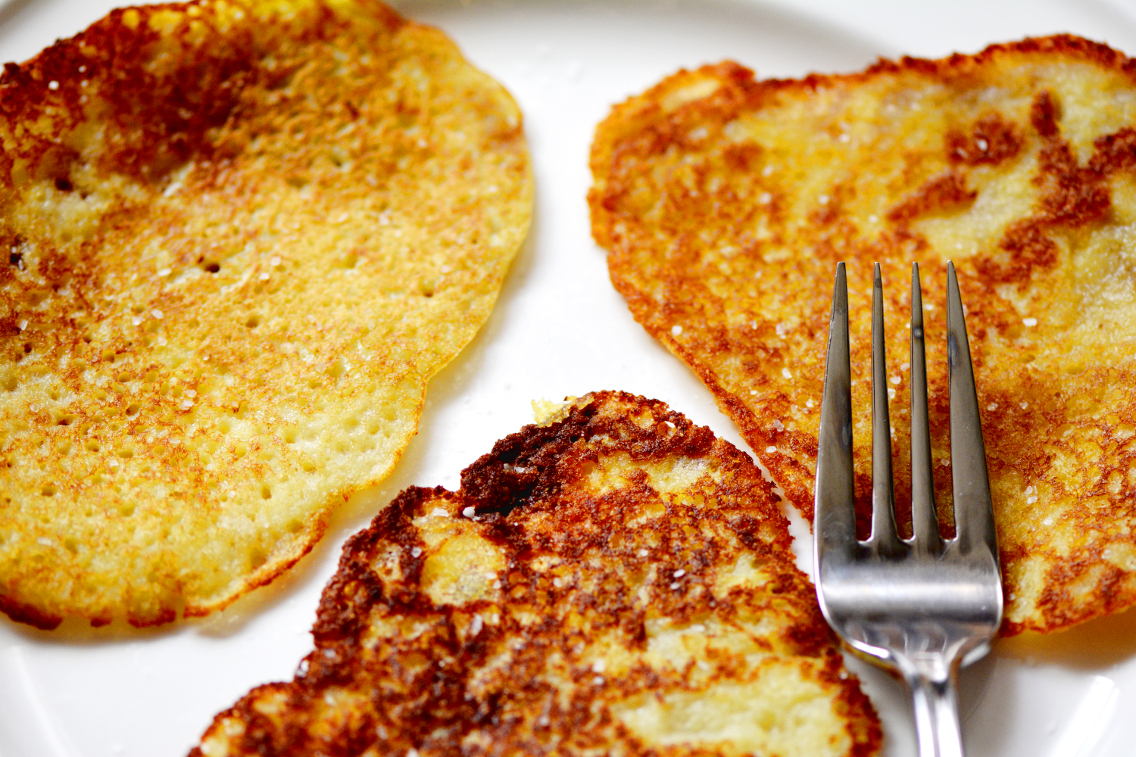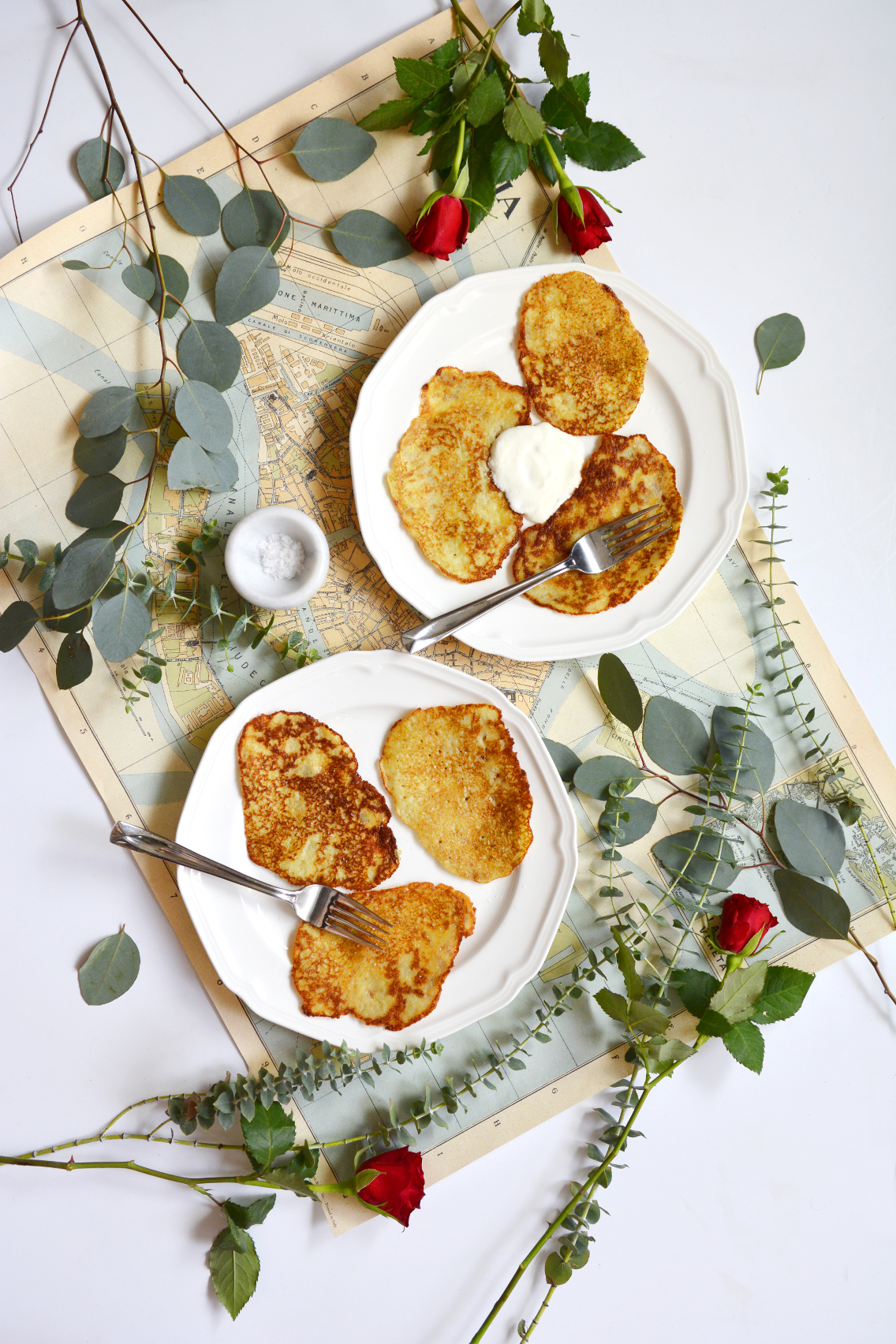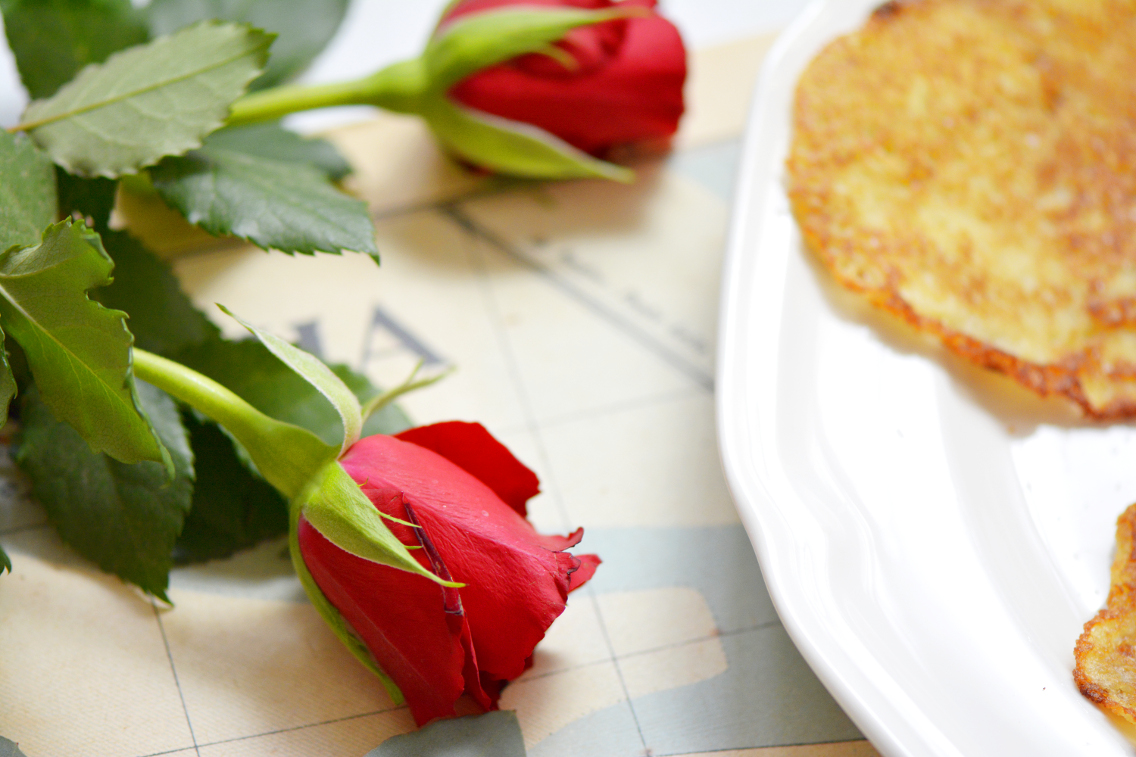 Show off your potato pancakes with the #SedBona hashtag on Twitter and Instagram!