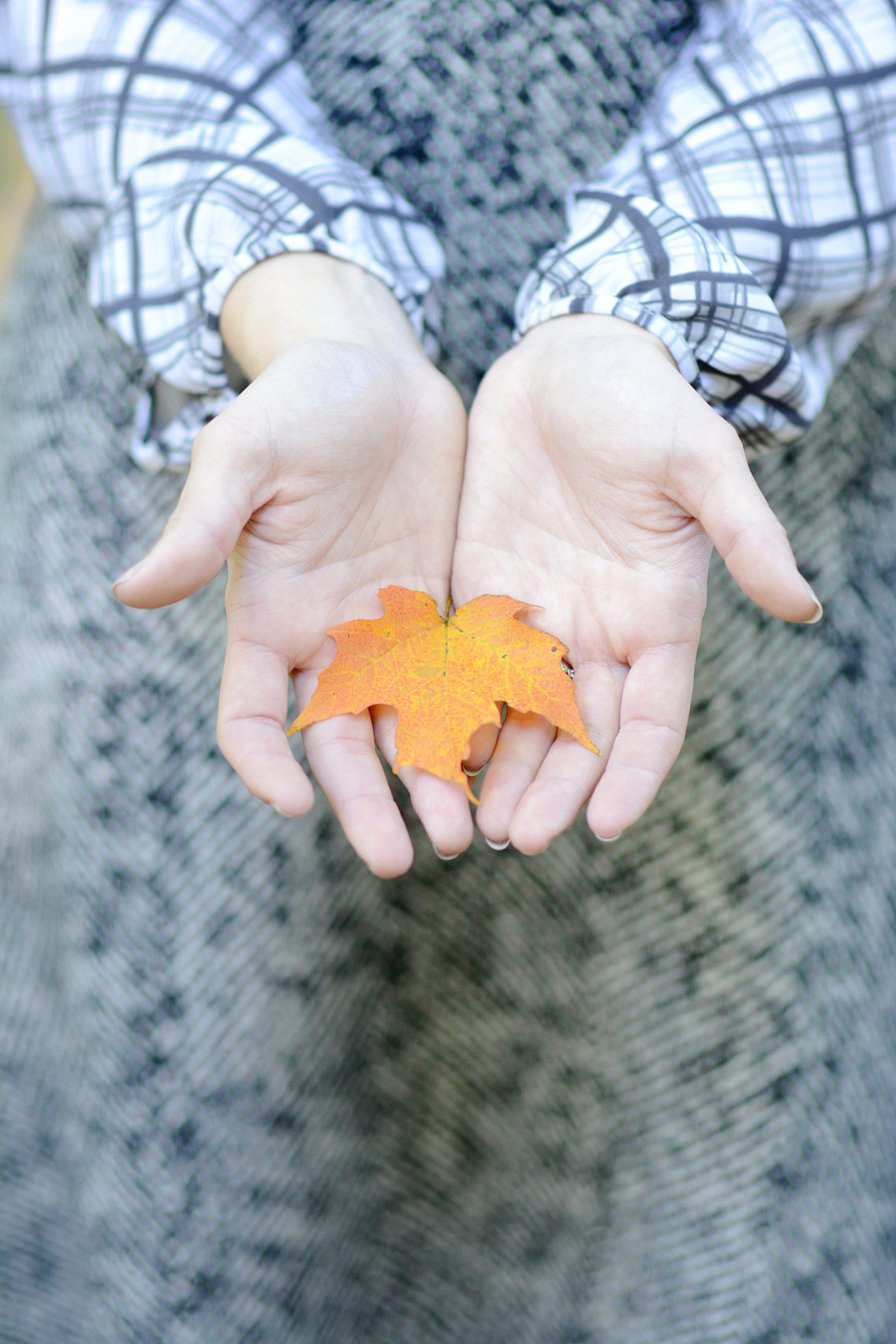 Brace yourselves — today is the first day of FALL!
And if you've ever experienced a true, Midwestern fall then you know why I'm beyond excited that the "official" arrival of autumn is here. There's really nothing like the majesty of the red and golden trees fall brings (though the spring blooms are spectacular in their own right too).
As a photographer, I'm itching to get out and start shooting all the brilliant colors. There's really nothing like the vibrant trees, blooming mums, and endless rows of pumpkins to get the creative juices flowing! I haven't gotten to shoot fall yet with my new camera and I'm beyond excited to finally capture this beautiful season with it.
But I'm actually even more excited the return of fall fashion — chunky sweaters, layers, cheetah prints, and all! Here are the 10 things I can't wait to wear again this fall:
10 Reasons I'm Excited for Fall FashionWearing White After Labor Day
I like to break the rules, especially this out-dated fashion rule. Maybe it's just because I look for any excuse to wear a great white dress but no simple happenstance of calendar dates is going to stop me from wearing this clean, enlivening tone!
Wearing Blanket Scarves… Again
What's fall without a little plaid blanket scarf? Most Midwestern girls know that a cute blanket scarf can very easily turn most outfits into incredibly chic ones. It'll be so invigorating to finally have an excuse to layer this trendy piece over my outfits again!
Sweaters + Skirts + Boots
The classic fall combination. Flirty, feminine skirts coupled with cozy knits and a pair of boots or booties? This is a fashion combination made in pure comfort heaven! I'll be wearing this outfit formula non-stop until I just can't stand the cold anymore.
Leopard Booties
Last fall I invested in a great pair of leopard booties — they make for such a fun way to add prints to a solid wardrobe. And no one will ever know you're wearing ultra-cozy socks inside!
Blouses Under Dresses
Most Midwesterners know the importance of forgoing your jackets and coats for as long as humanely possible. Because when winter comes, it comes with a merciless, unending vengeance. So I love to sport this comfy combination as long as I can possibly stand to! The layers keep me warm as the chilly weather settles in but I still get to wear a dress sans coat, a liberating luxury I won't have when winter arrives.
Cozy Knit Cardigans
The best part of fall is that it's synonymous with sweater weather! Give me all the massive, chunky, cozy cardigans you have and watch as I march through life as though I'm wrapped in my pajamas. I know of no comfier way to warn off any chills and no one needs to know that you feel like you're still wrapped up in your blanket back in bed.
My Beloved Barbour Coat
Easily one of the best wardrobe investments I've made being warm, chic, and yet still able to withstand brutal abuse like the work-horse utility jacket it is. Not only is this coat incredibly easy to wear but it's utilitarian functions make it the one I grab most as the temperatures drop. I love that I feel prepared for any weather in such a chic way!
Burgundy Lips
I love a good bold lip but in fall I forego my usual red for something a touch more sinister… burgundy! I love the deep, moodiness of this hue and find it to be such a refreshing break from all the paler, nude lips I've been sporting this summer.
My Stuart Weitzman Lowland Over-the-Knee Boots
Last fall I scraped together enough money to buy these legendary over-the-knee boots and now I don't know how I ever lived without them. Silky on the inside, comfortable in the way only Stuart Weitzman can be, and even chic with a mini dress? No doubt I'll be living in these boots for many years to come! I'm beyond thrilled to finally be busting these out of storage, giving them a fresh coat of waterproofing, and wearing them rain or shine as the temperatures drop.
My Grandma's Cheetah Coat
Once the weather cools down and I do finally subject myself to coats, this cheetah number from my grandmother will be the first one I grab. This vintage piece is ridiculously warm, flattering, and perfect for fall. Plus it's a compliment magnet — I've never left the house wearing it without having at least one person stop to ask me where they can get their own.