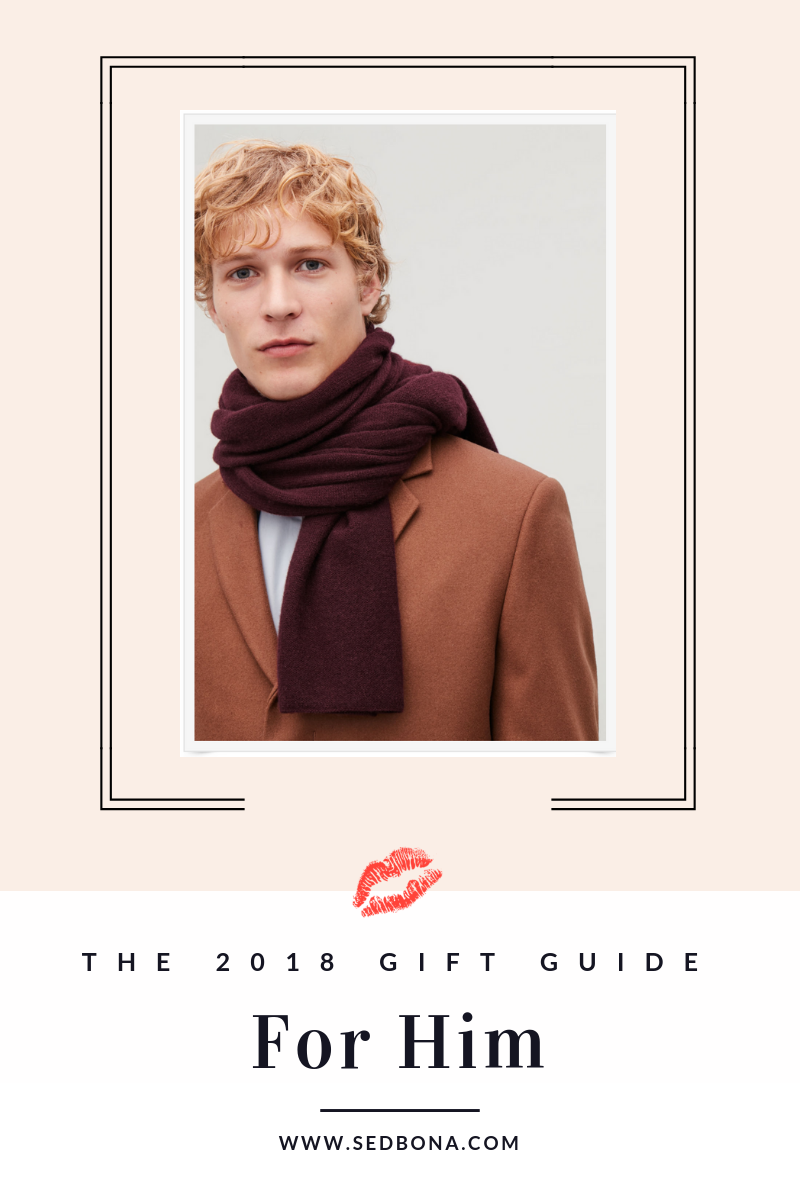 With Thanksgiving around the corner (and Black Friday just after!), I think we're all starting to have that "oh crap, it's the holidays… I need to buy gifts!" feeling.
I know I am!
And while retailers and brands are PUMPING out ads and products faster than we can keep up, giving the right gift isn't just a matter of price or aesthetic.
It's a vast combination of research, vetting, and usefulness. Something I take VERY seriously.
I believe giving the right gift is a slow process — one that shouldn't be rushed.
But who has the time to VET every single holiday gift they buy?
I don't. But this year I MADE time just for you. I set aside the last week to not only vet the Christmas gifts I'm gifting this year, but the vet them for you as well!
EVERY product in this gift guide is something I'm proud of (and a lot of the products I already own and love). Each product is something I would be happy to gift my closest relations and would earnestly spend my hard-earned money on. Every single product is something special, practical, useful, thoughtful, or truly beautiful. And every single product is on this list will hopefully make him (whether it be your friend, boy friend, husband, father, uncle, or co-worker) feel appreciated…
The 2018 Gift Guide || For Him
---
My husband's favorite brand of dress shoes — he owns at least four pairs and wears them exclusively! They last for YEARS with daily abuse and come in such a beautiful range of colors.
The perfect weekender bag for the man on-the-go and the coolest flask he'll ever own.
A cashmere sweater and cashmere-lined gloves for the colder months.
A classic NES game system for the boy-at-heart and stylish noise-cancelling headphones.
Custom finger-print cufflinks and an all-purpose leather backpack.
Pink Floyd socks for the classic rock-lover and the perfect book for the "cool dad".
A parka he'll wear for a lifetime and an old-school weather station for adventures outdoors.
A cashmere scarf to bundle in and the perfect house slipper with a sole for running errands in too.
A double-flask to give him options and a beard-comb keychain for grooming on-the-go.
A perfect tie set for fancier men and cashmere pants for lounging in style.
Chic whiskey glasses he'll keep on display and a grown-up comb he'll keep on display too.
Sunglasses for everyday (I own the same pair too and love them) and a retro Space Invaders game for feeling playful.
Snoop Dogg's tongue-in-cheek cookbook for the aspiring gourmand and a box of cedar balls that'll make him laugh AND keep his shoes and gym bag odor-free.
Stop by my For Her Gift Guide for all the ladies in your life too!