"I do the 'New York Times' crossword puzzle every morning to keep the old grey matter ticking."
— Carol Burnett
SHOP THE LOOK:
Skirt – Zara || Sweater – H&M (from the Men's section!) || Pumps – Zara || Necklace – c/o Kendra Scott || Sunglasses – Ray-Ban
Photos courtesy of my sister Emily
As my sister, Mom, and I wander around London today, I'm reminded of our girl's trip to NYC in October.
The morning we shot these, I had just stuffed my face at Russ & Daughters and was ready to explore Soho on that oh-so-London-dreary day. Throughout our trip I wore these vinyl pumps and this sweater (from the men's section) non-stop. Both were comfortable and chic — the perfect travel pieces!
And ever since investing in these vinyl pumps, I've been craving another pair. It's a trend I never thought I'd take to but love now. If only because they're so photogenic…
Shop Vinyl Pumps: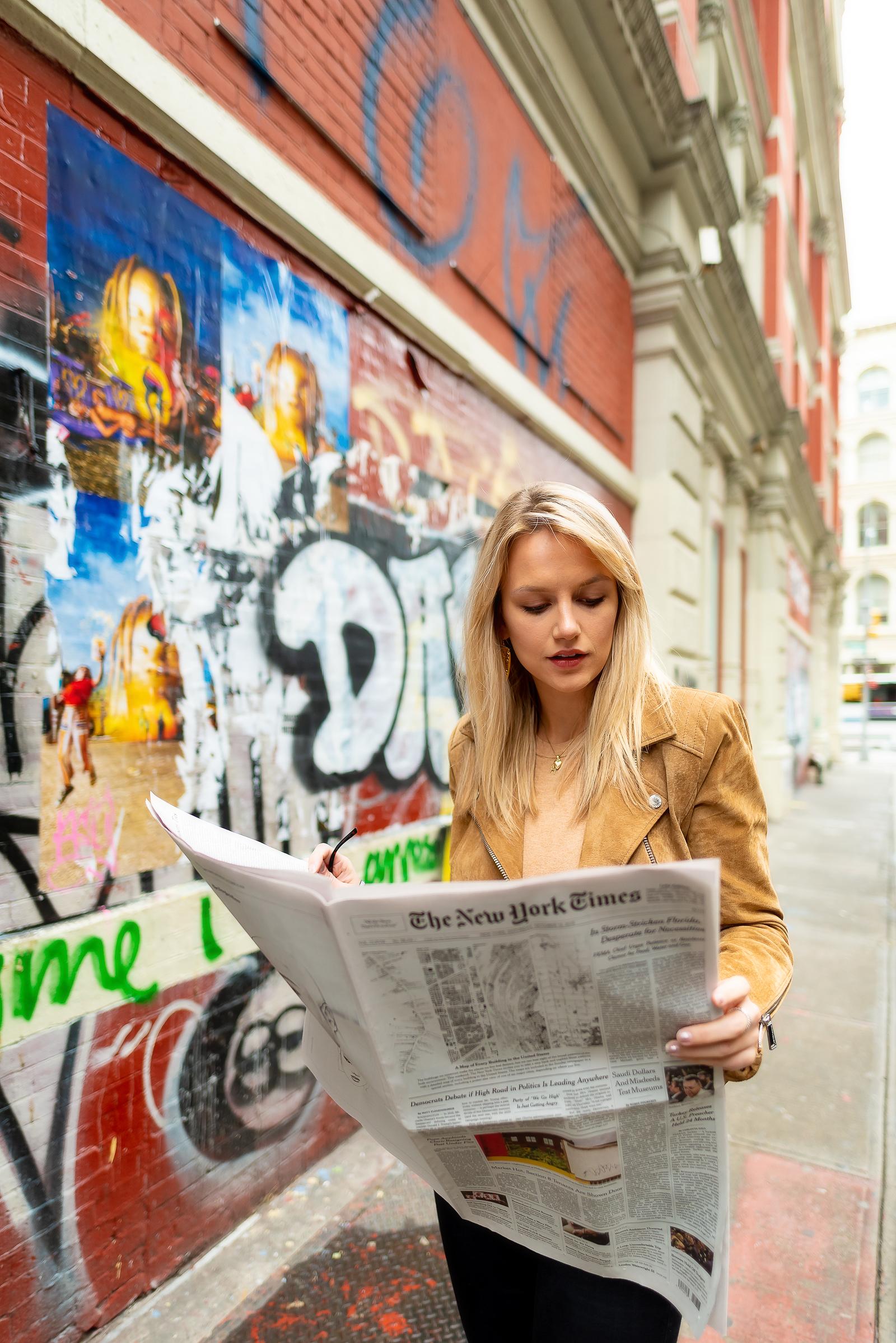 Of course my sister looked very "downtown chic" in her suede moto jacket that morning too…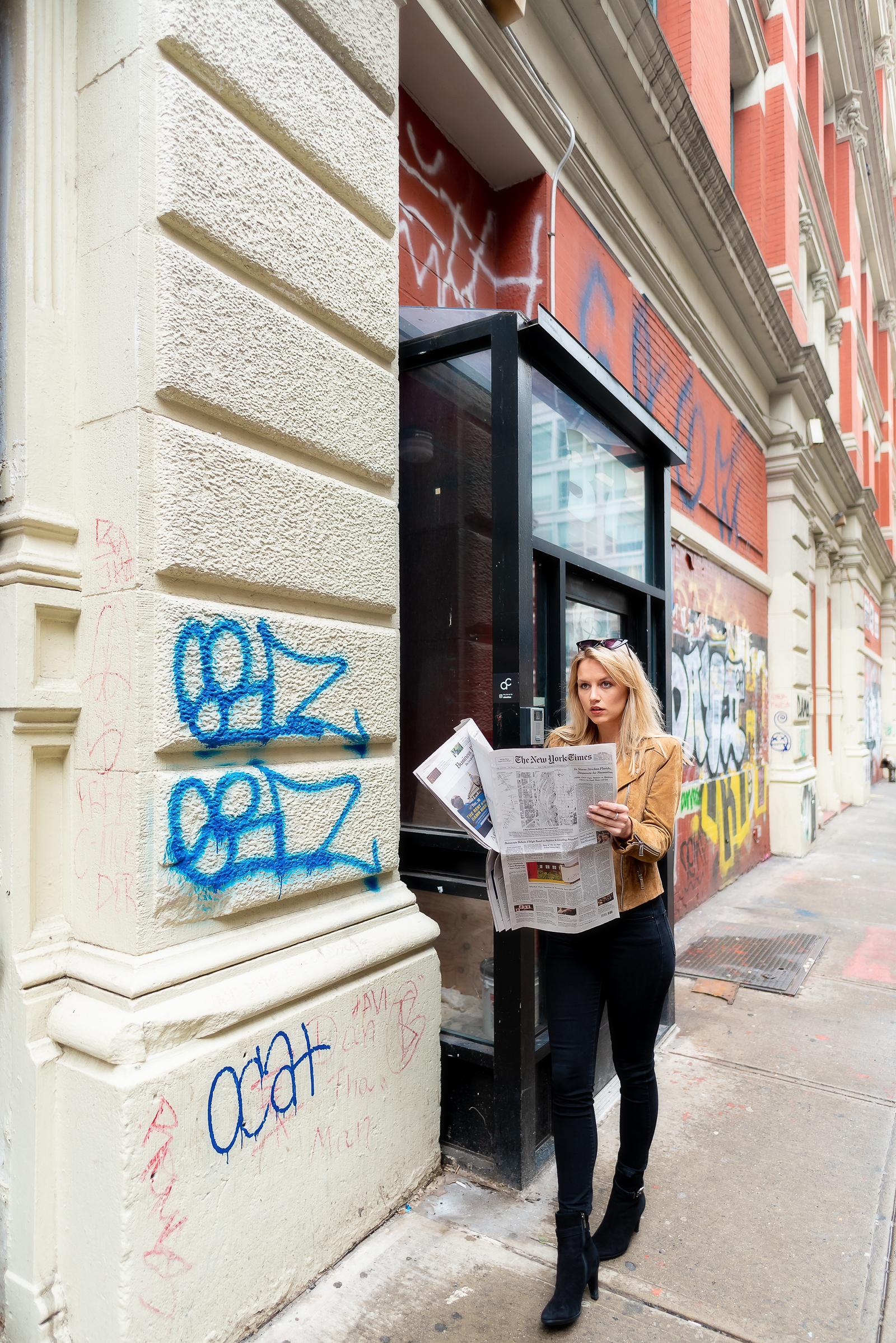 And always models so well when I shoot her.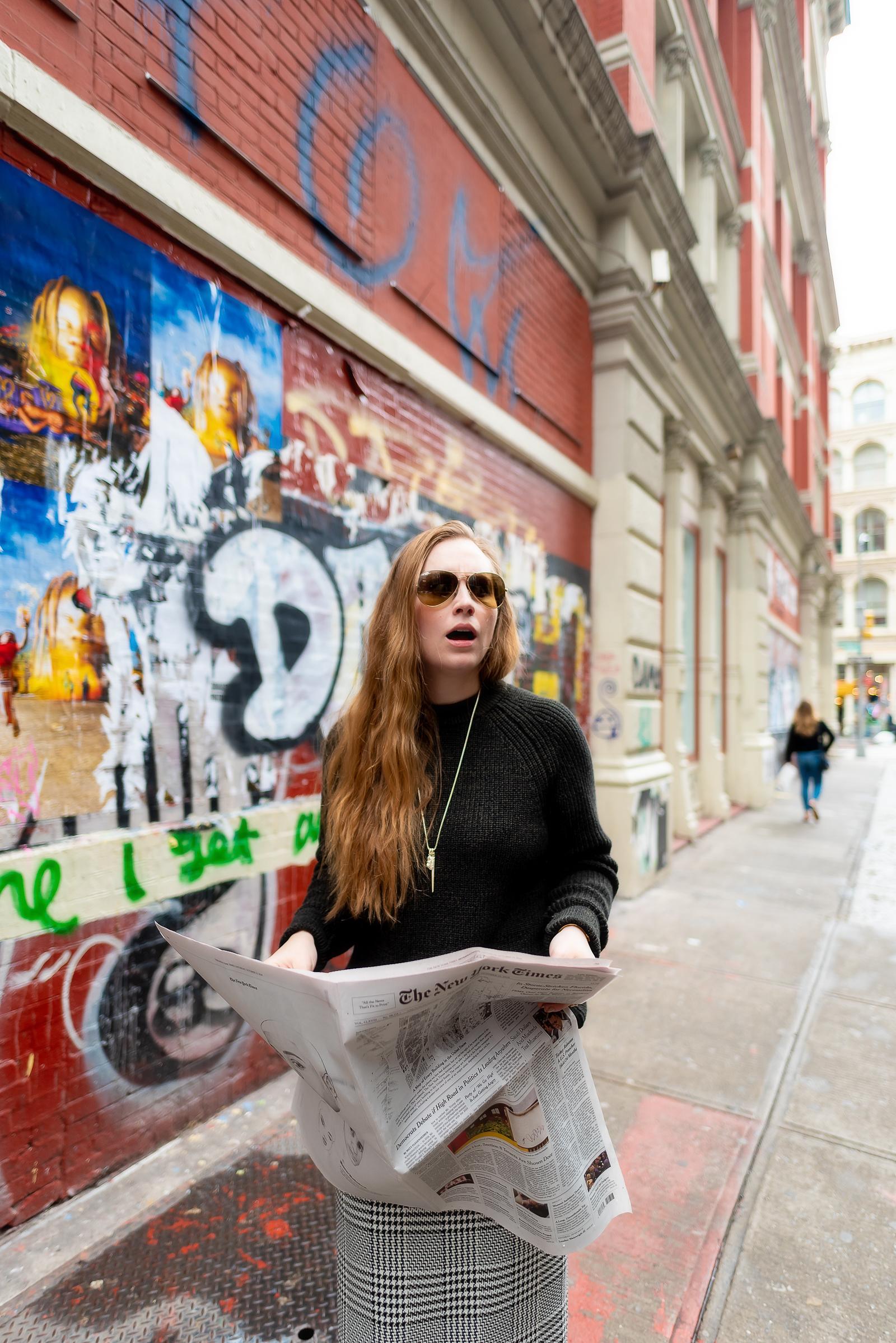 But to make you feel better/ give you a laugh, here is my favorite blooper from my shoot…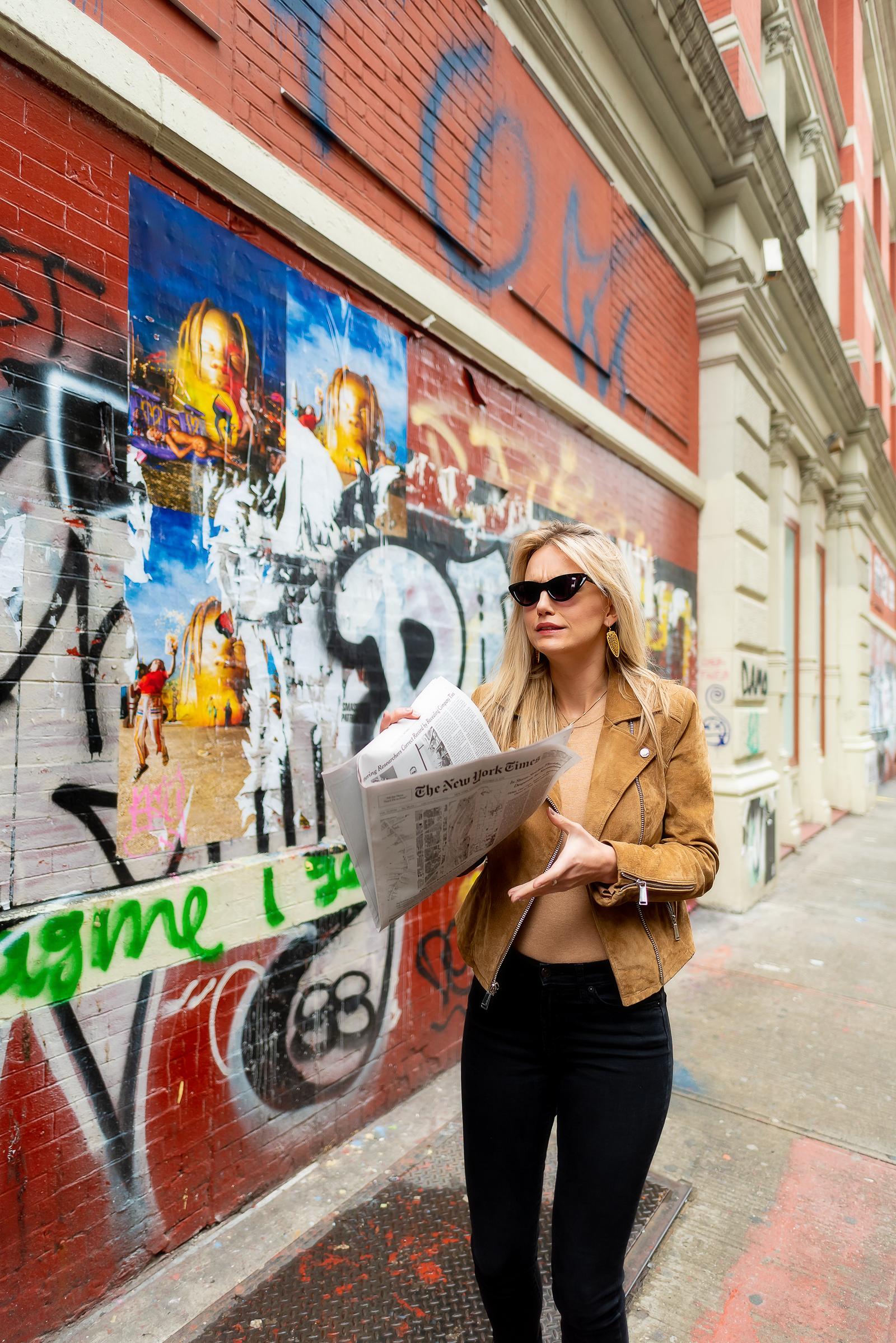 And my favorite blooper of Emily…
LOL.