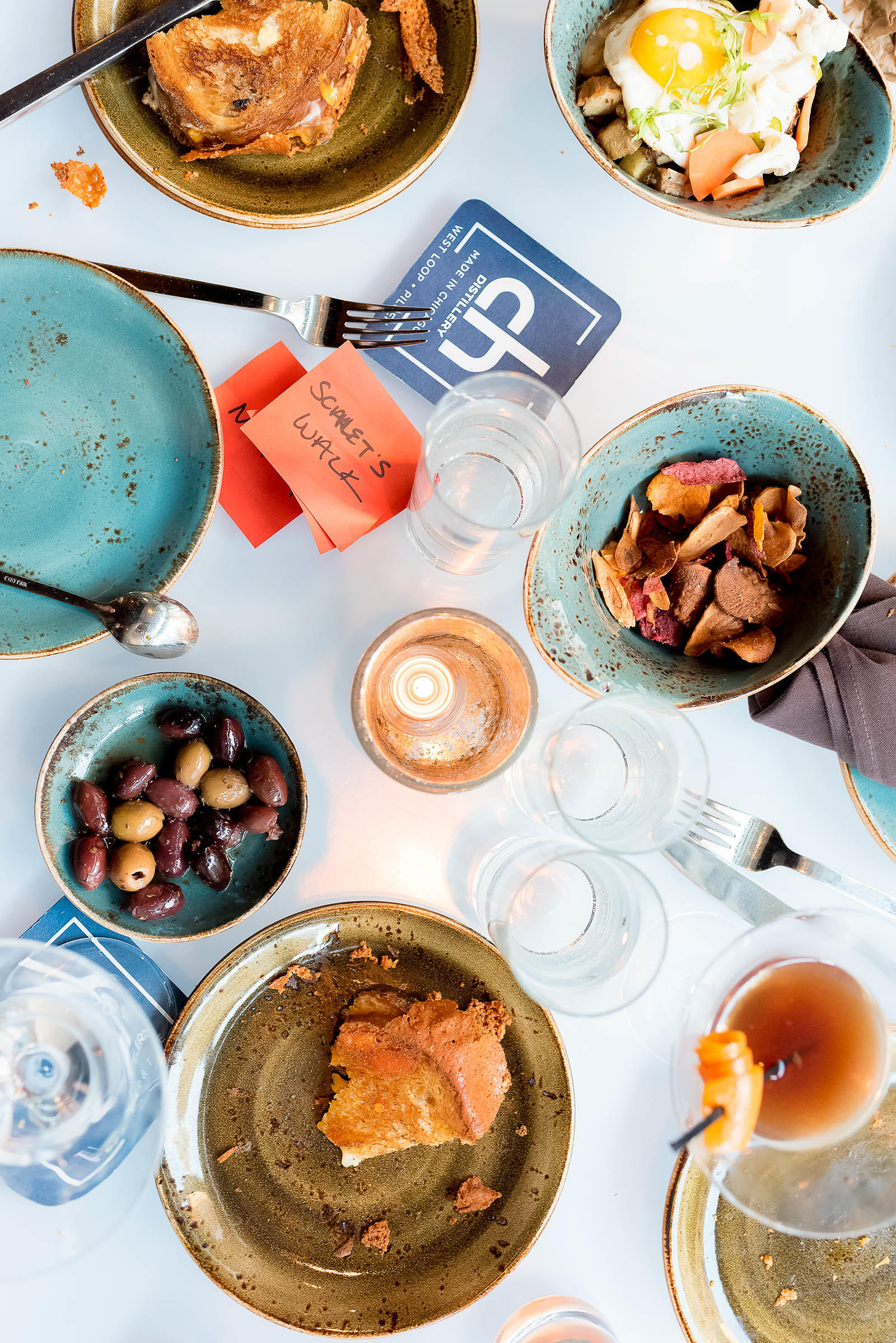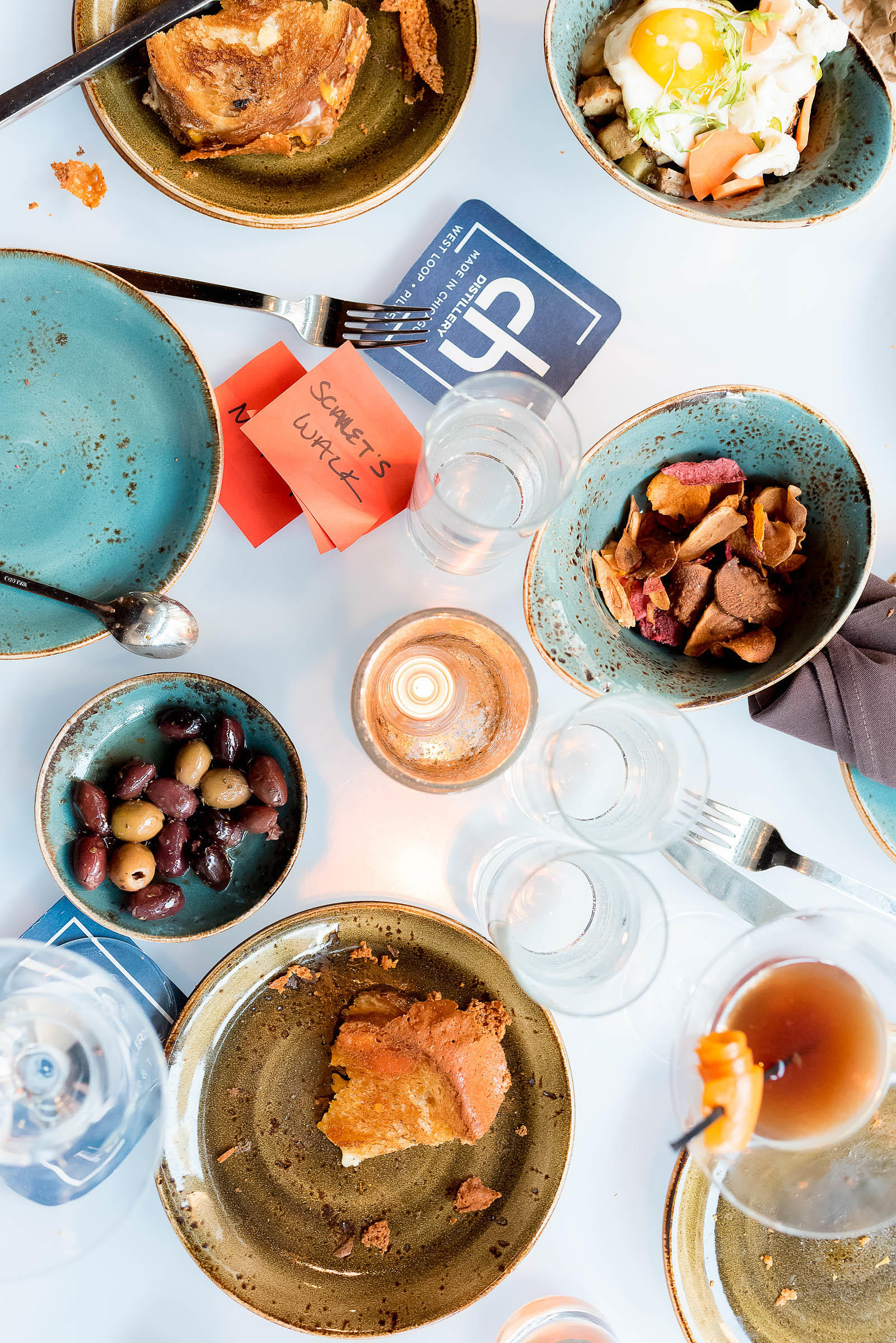 I'll be the first person to admit that for many years I didn't actually know what March Madness meant.
Ask me any details about most professional and college-level sports teams and I'll blink back blindly at you. I know almost nothing (except about my beloved Cubbies) when it comes to sports. A point that never ceases to upset my sports-loving family too (though thank goodness I married a man who cares as little as I do!).
So the idea of March Madness never held much appeal for me.
But, being a foodie, when I heard about CH Distillery's Martini Madness contest, I strongly suspected this was a March bracket I could get into. 8 martinis, 2 weeks, and as many orders of martinis as you can stand all forming the ultimate bar arts culinary competition — I am IN!
Especially when it all happens inside CH's incredible distillery which I've recently discovered also has some of the best bar nibbles you'll find in the Second City. Food porn and a full, all made-in-house bar? I am SO IN!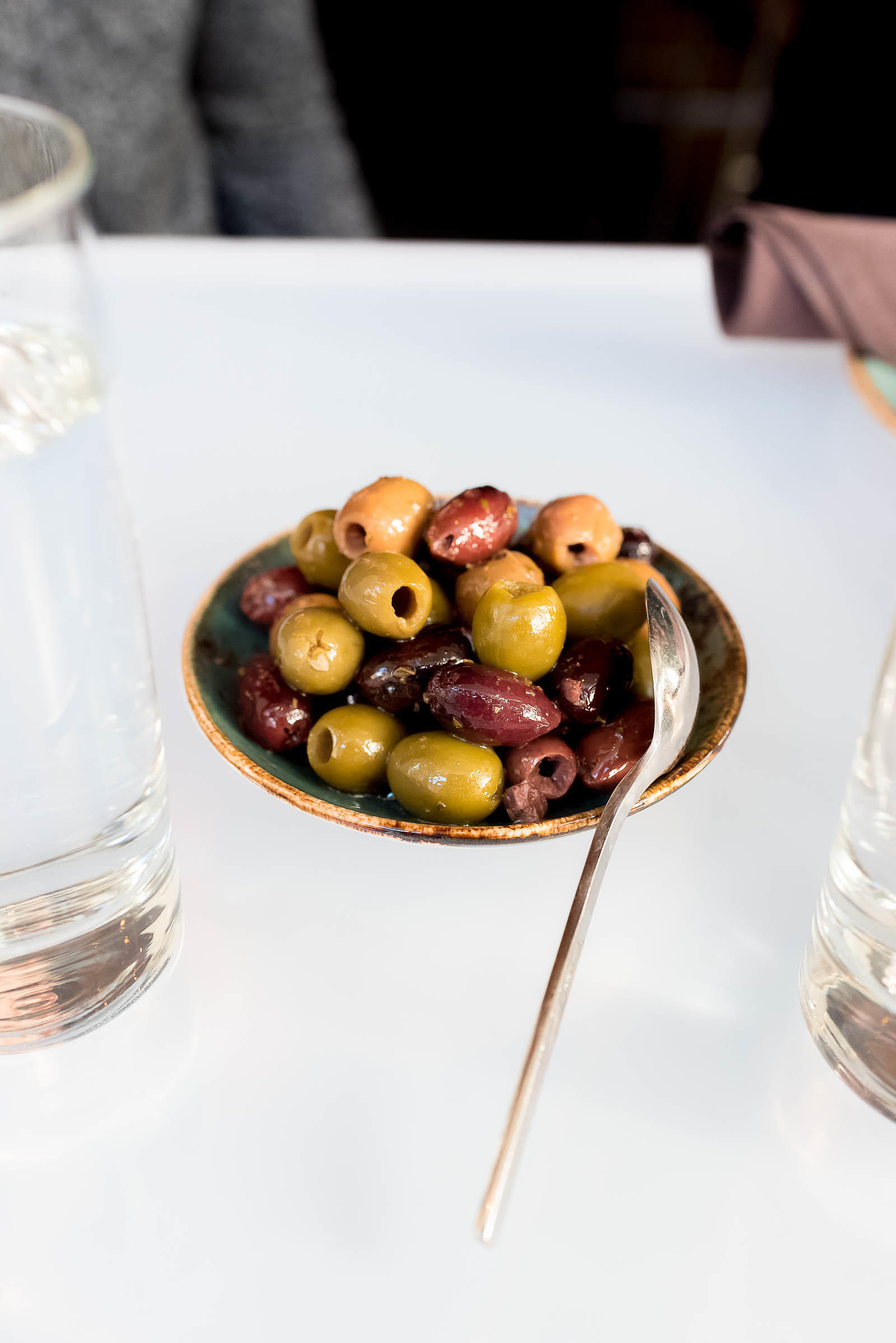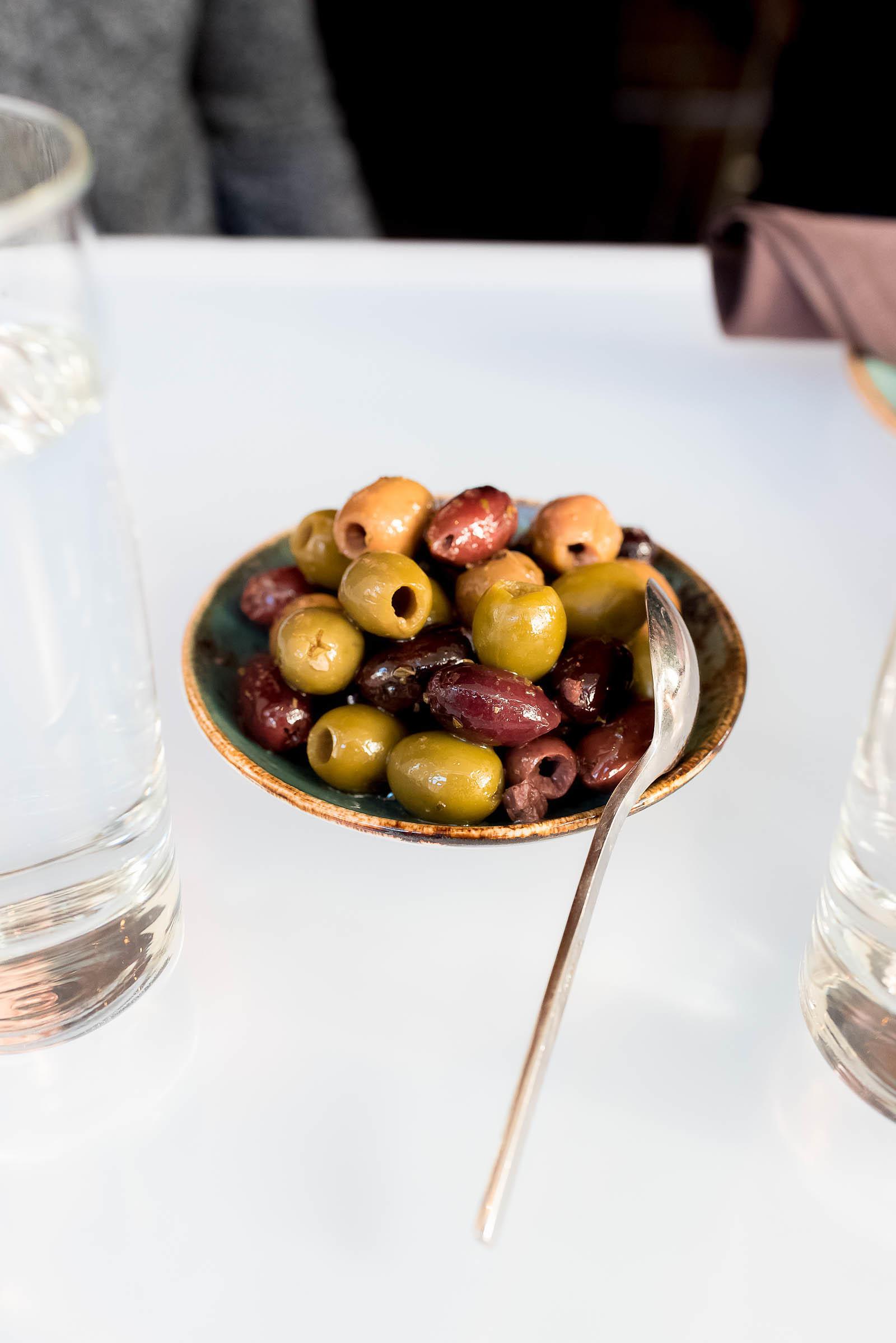 Start off with an olive medley. It's the perfect briny start to any cocktail meet-up at CH.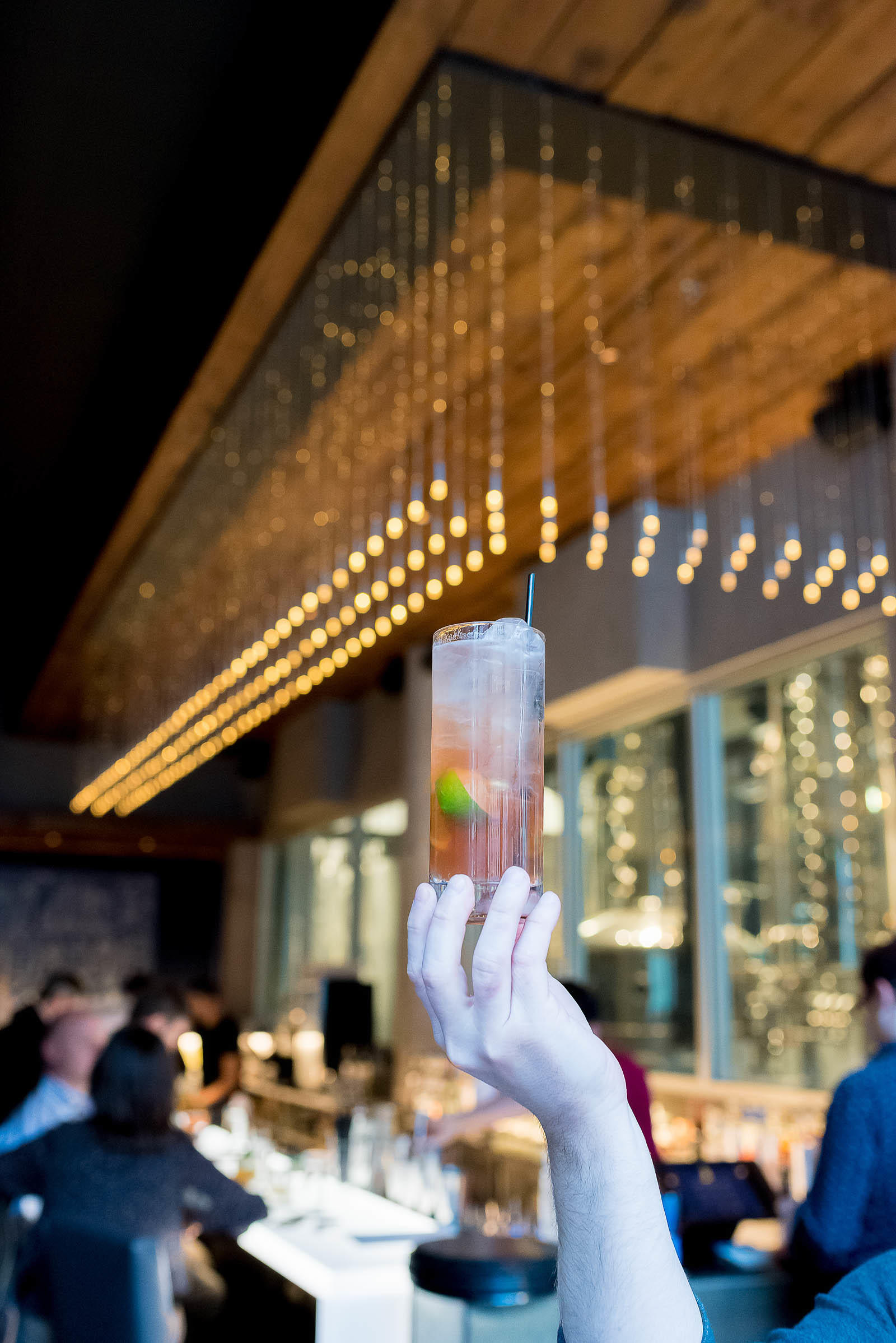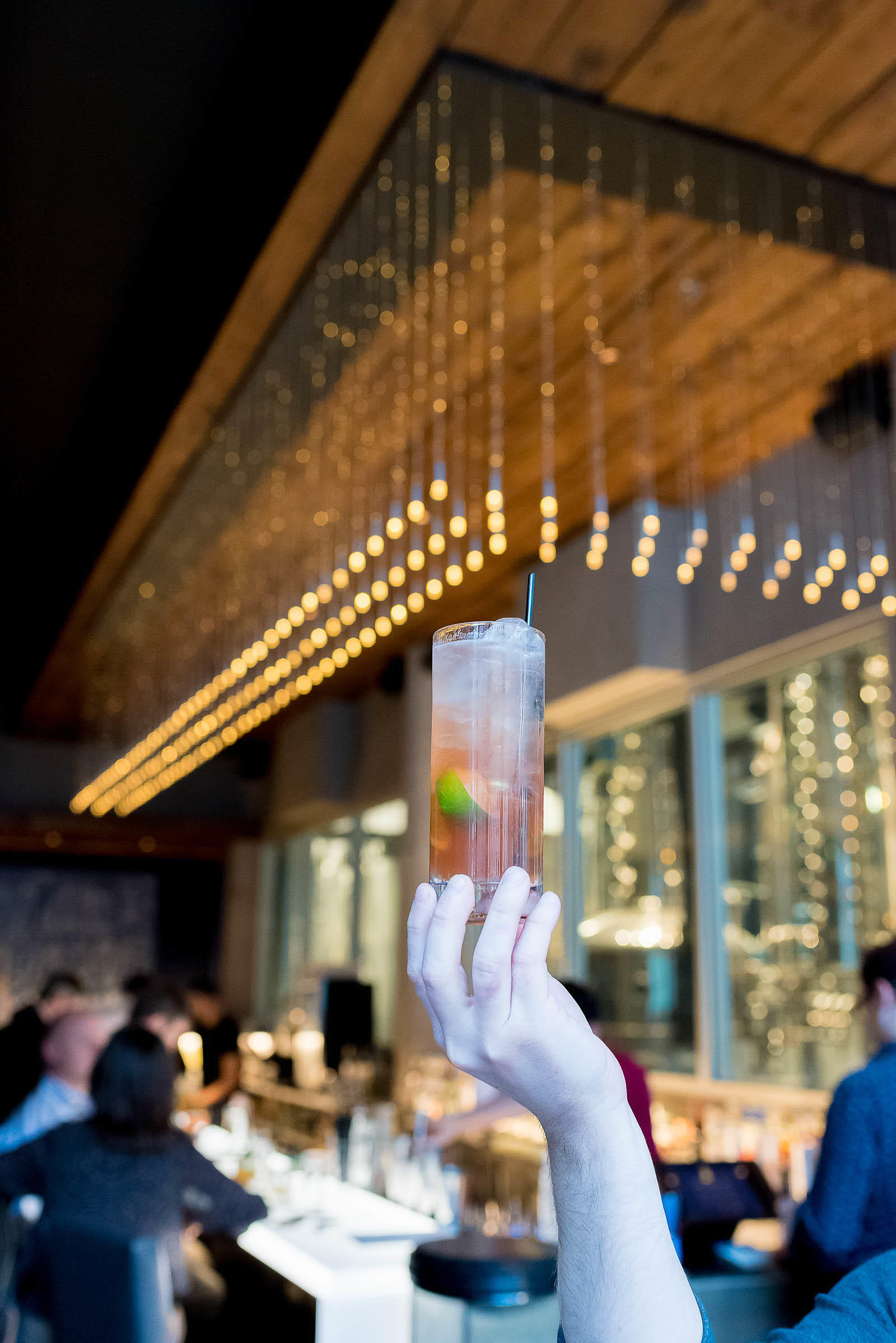 Then a few cocktails to whet your appetite. Like this classic gin and tonic.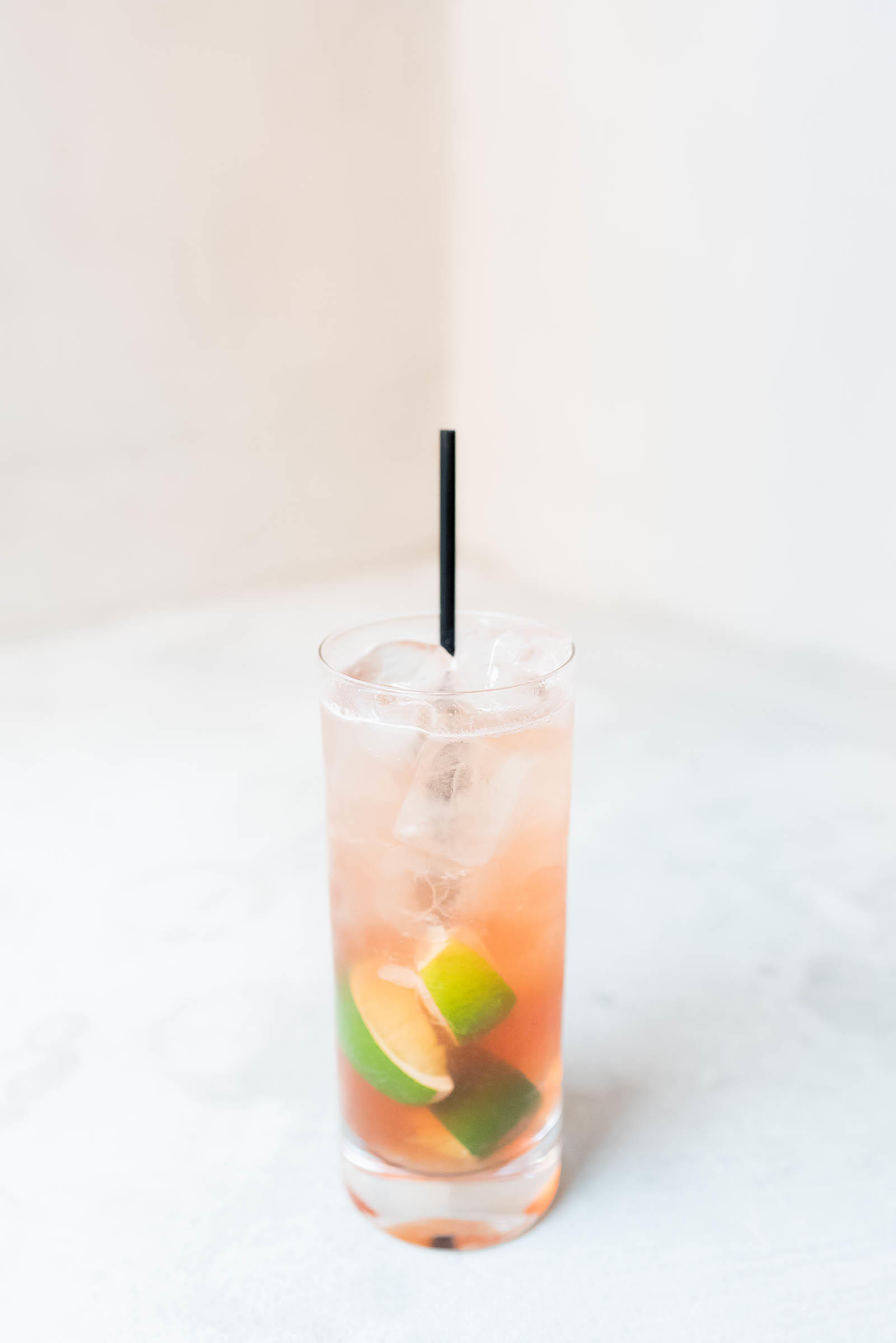 It's naturally pink thanks to CH's house-made tonic (they have to make everything for their cocktails in-house since they are technically a distillery, not just a bar or restaurant).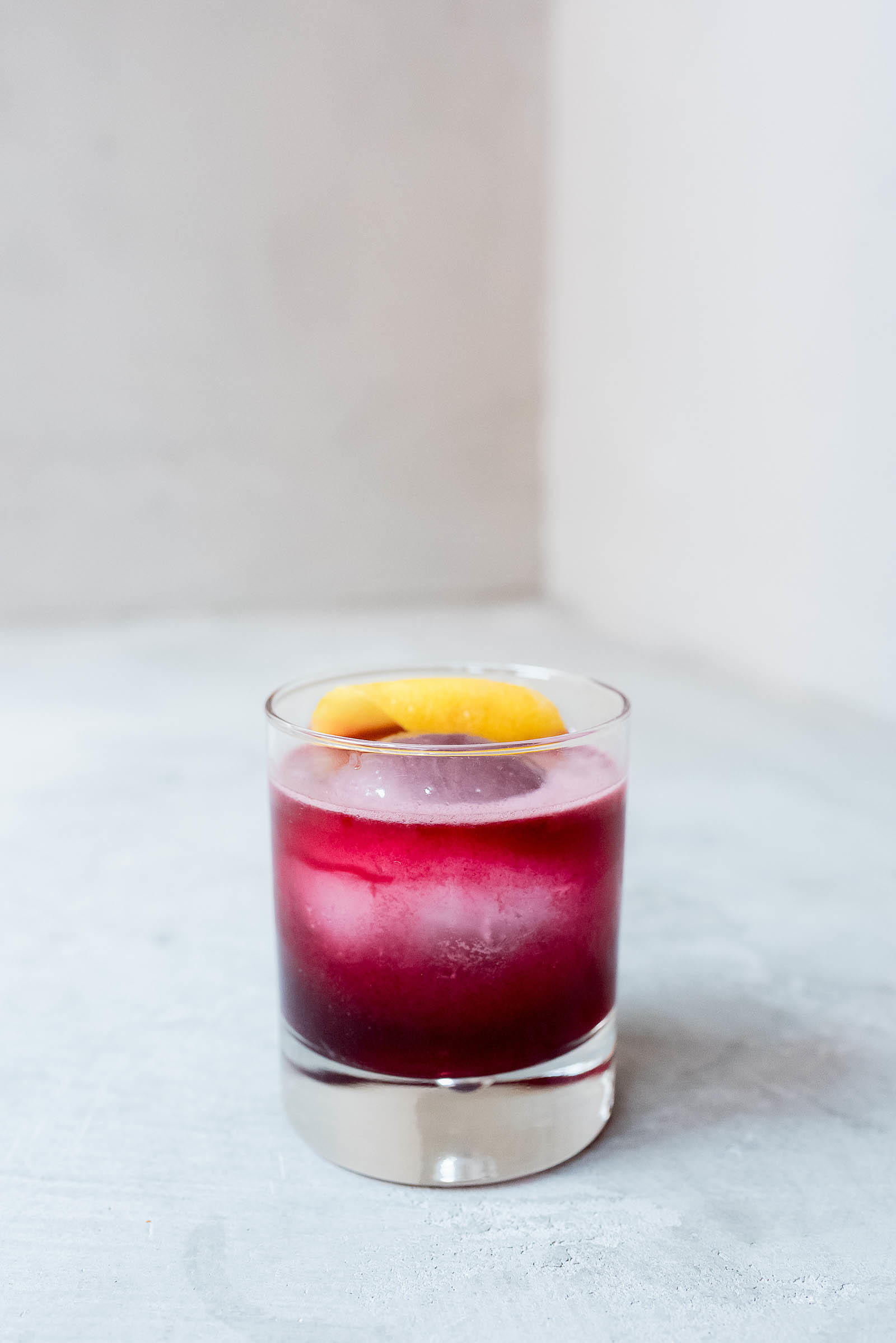 Or try this beautiful Rasputin's Eye of CH Vodka, DH Rum, Beet, Hibiscus, Lemongrass, Serrano, Fennel, and Lemon.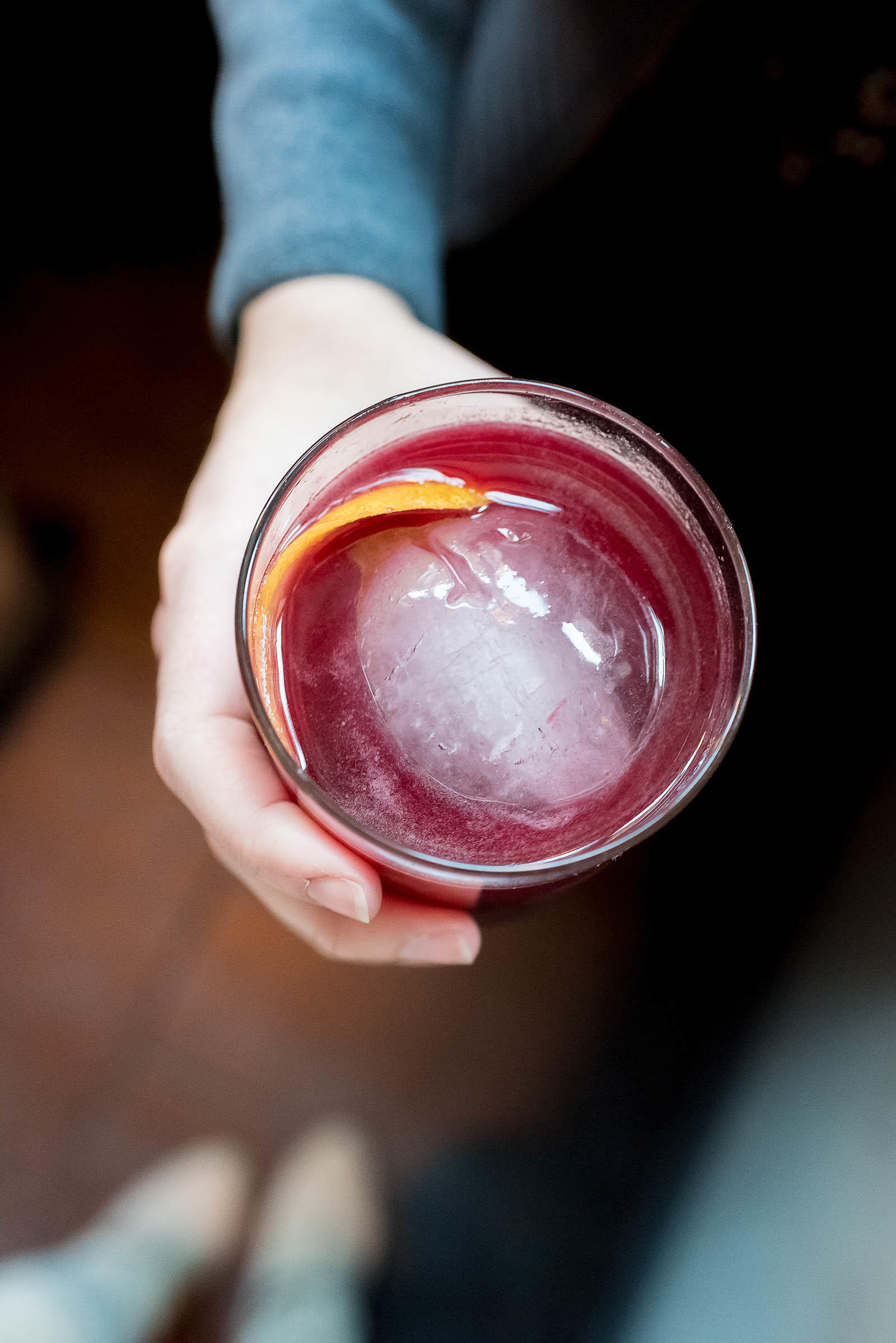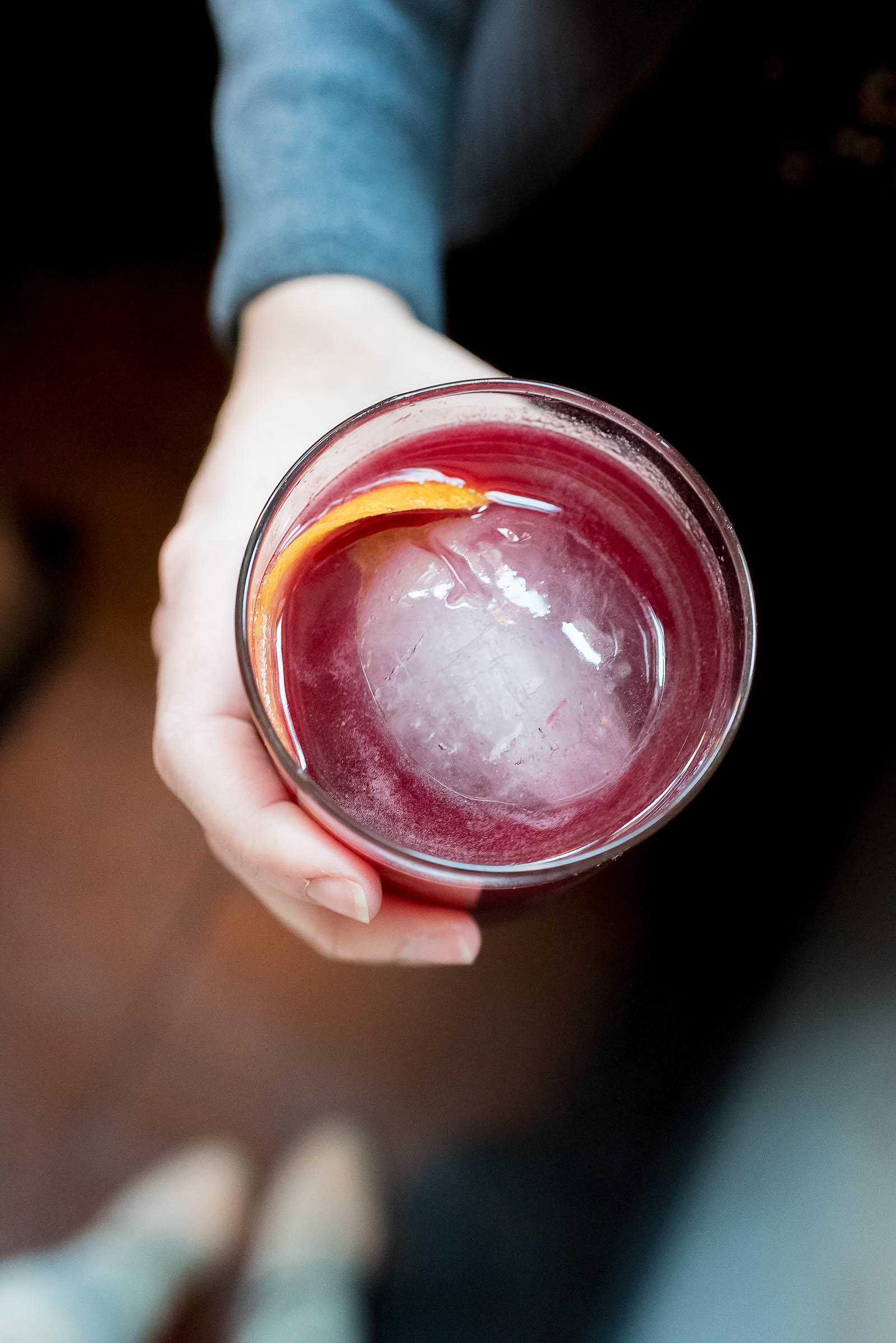 Which is absolutely beautiful to shoot — who doesn't love a giant spherical ice-cube?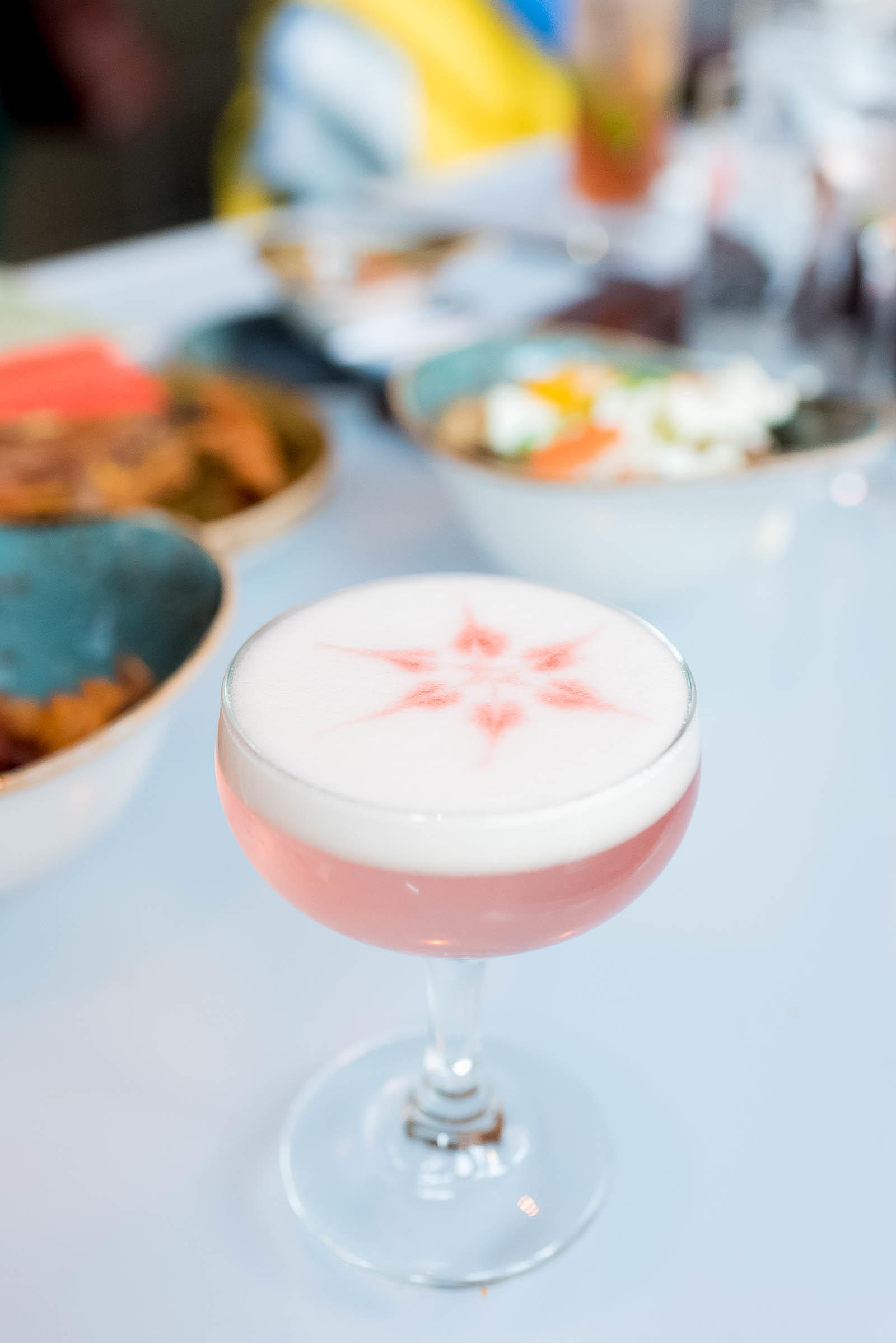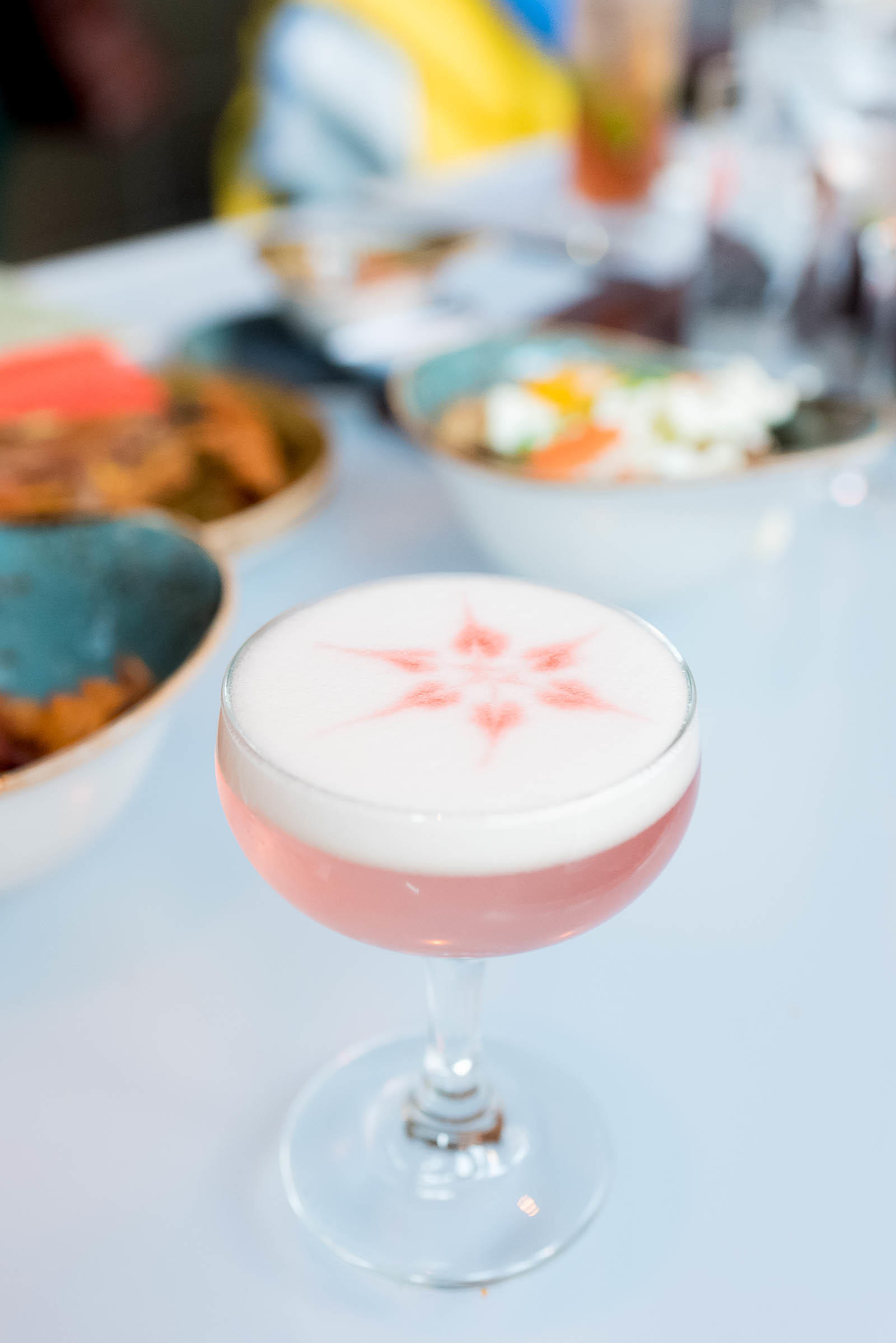 Oh and don't forget to order this beautiful Clover Club Cocktail either made of CH London Dry Gin, Raspberry, Egg White, and Lemon.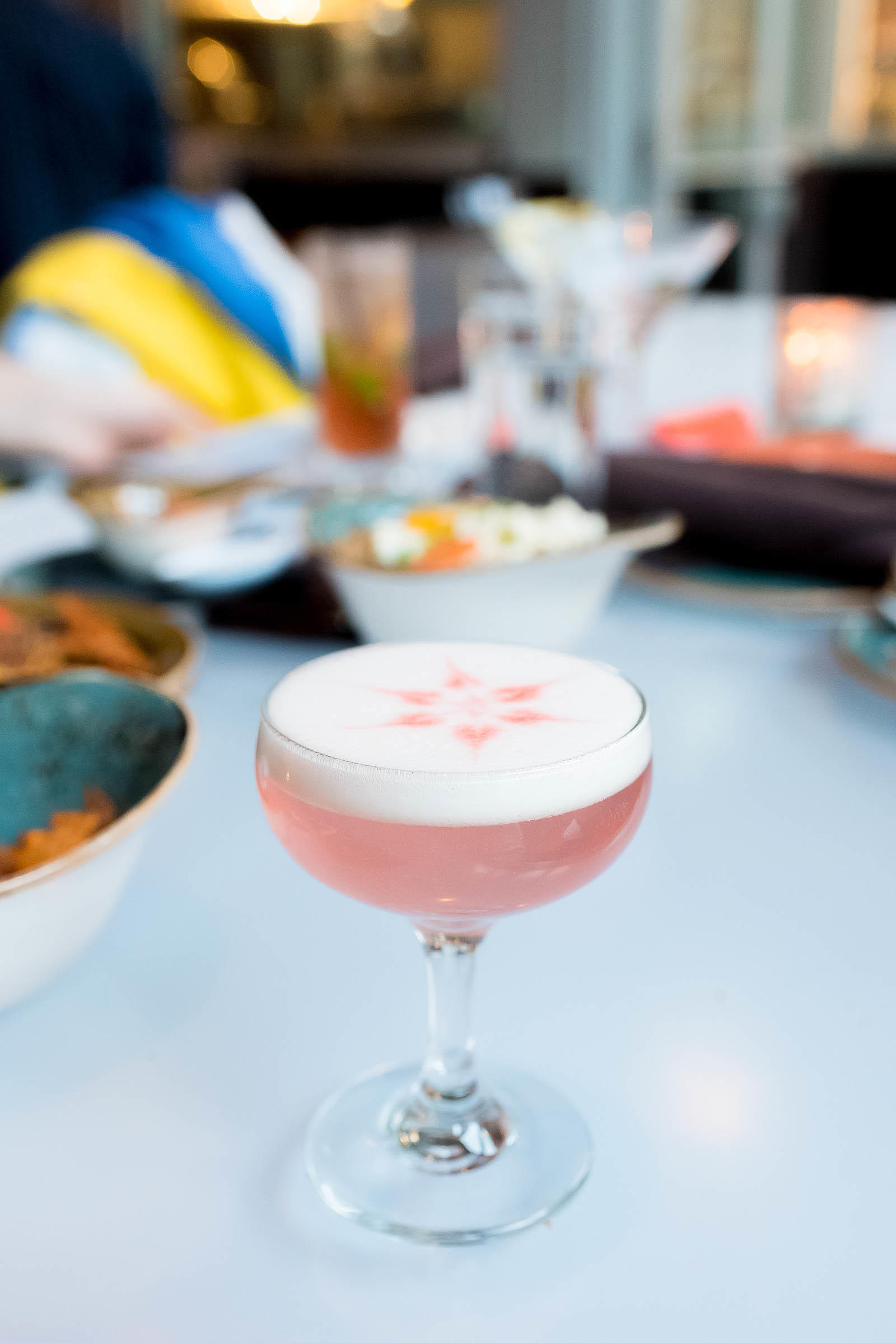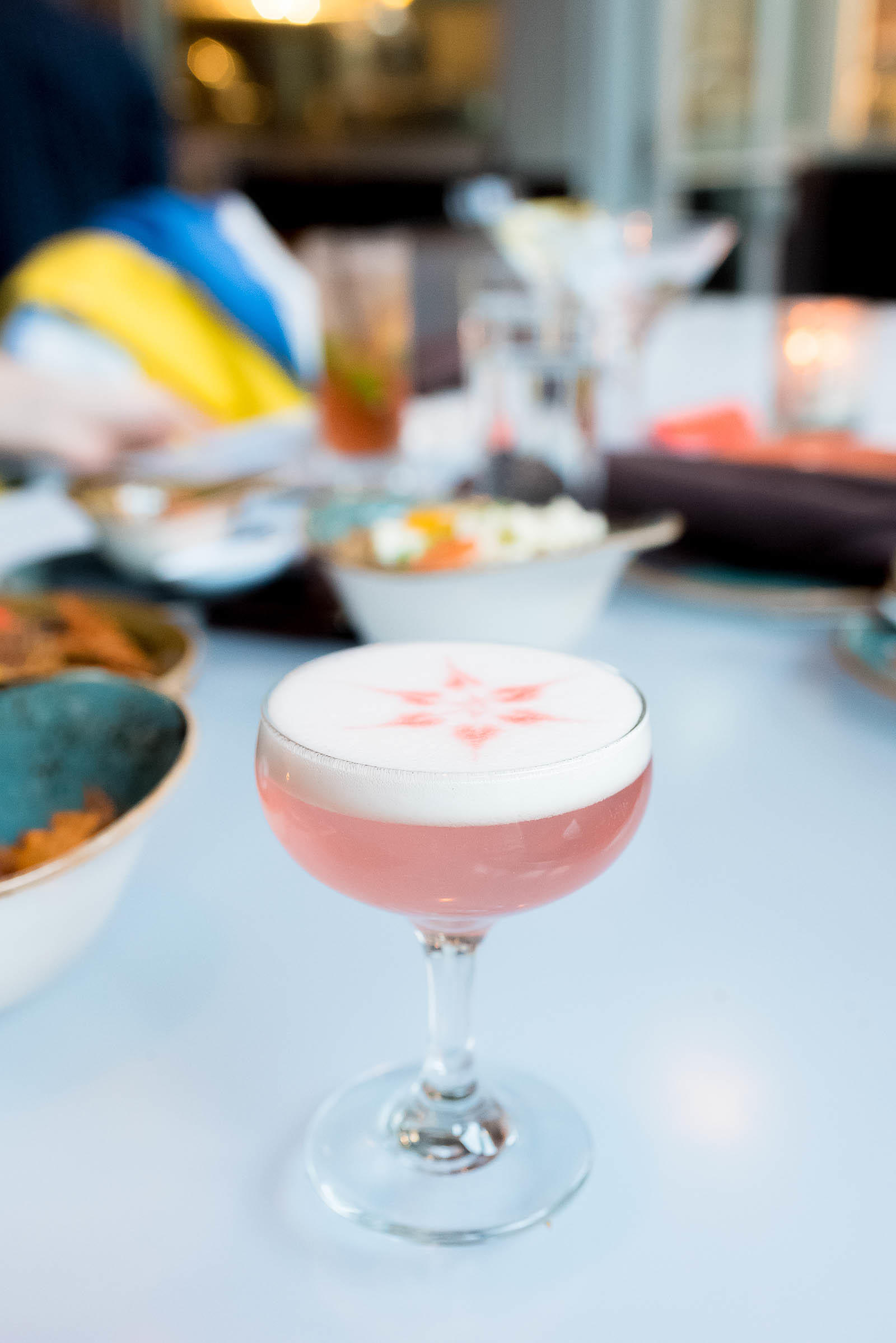 Which felt light, airy, and romantic — the perfect drink for a girl's night out!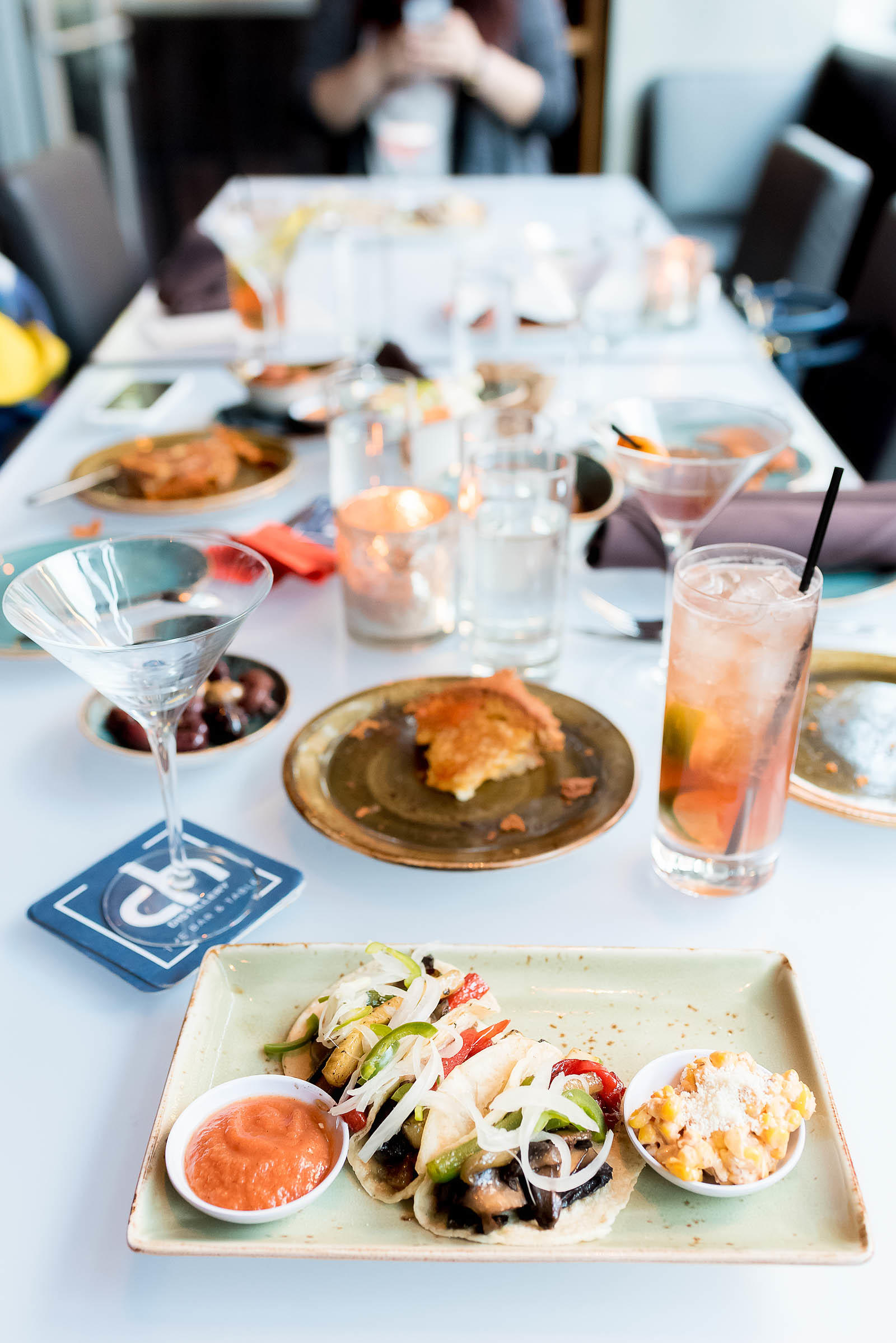 But the best part about CH Distillery is that their delicious menu really stands up strongly to their killer cocktails too.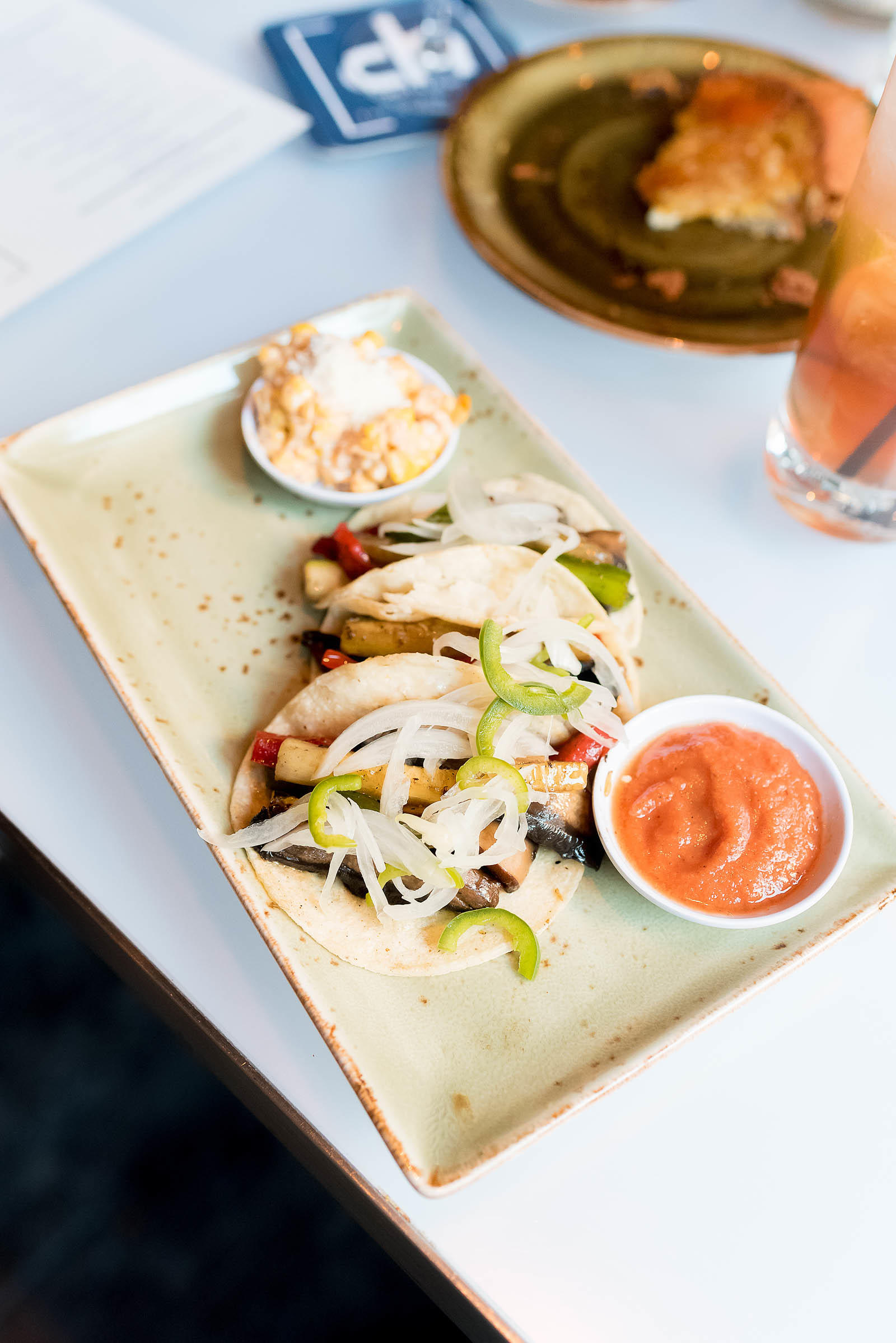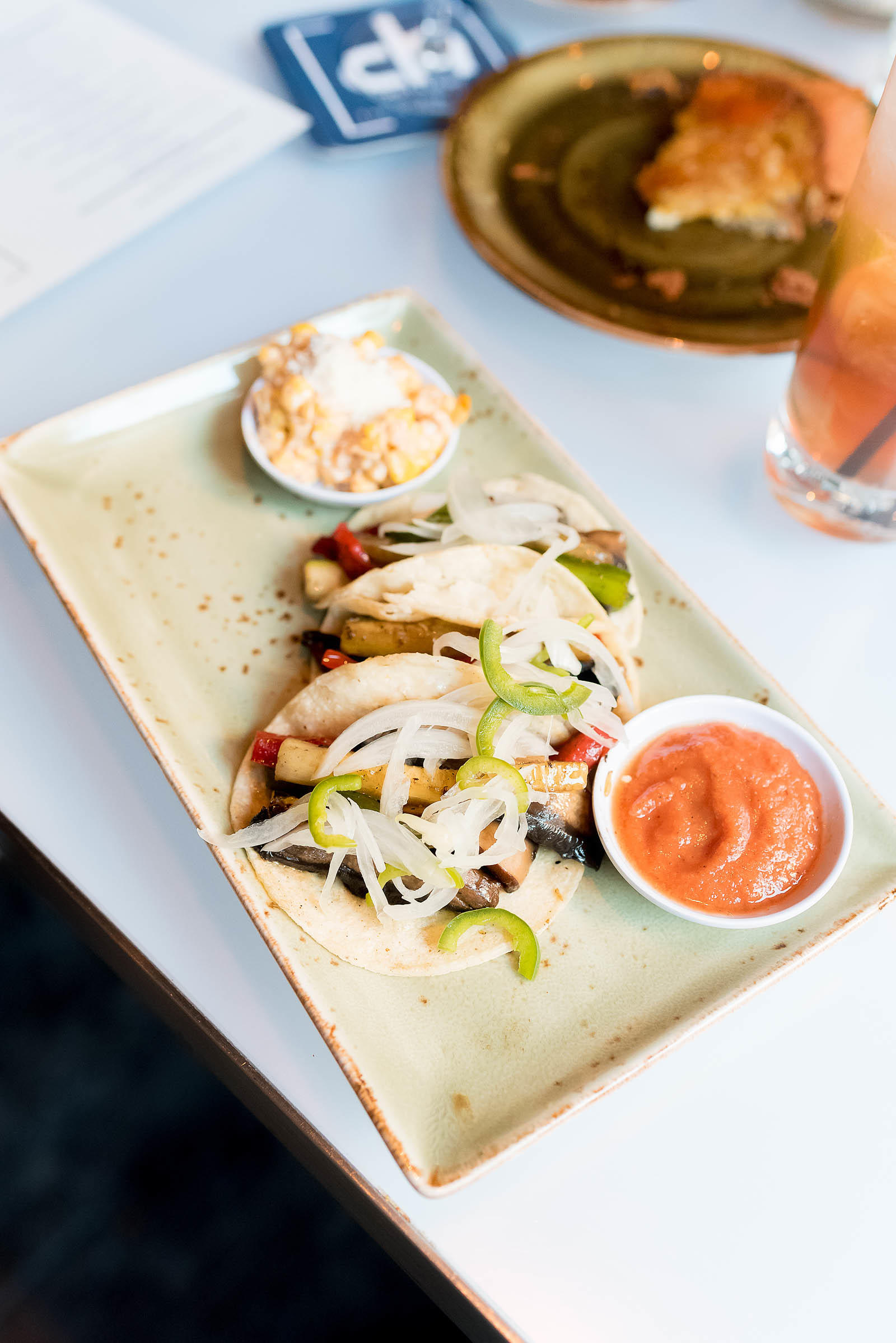 Starting with these stellar Vegetarian Tacos with cebollitas, green and red bell peppers, zucchini, and mushrooms. Served with roasted tomato salsa and elote salad on the side. YUM!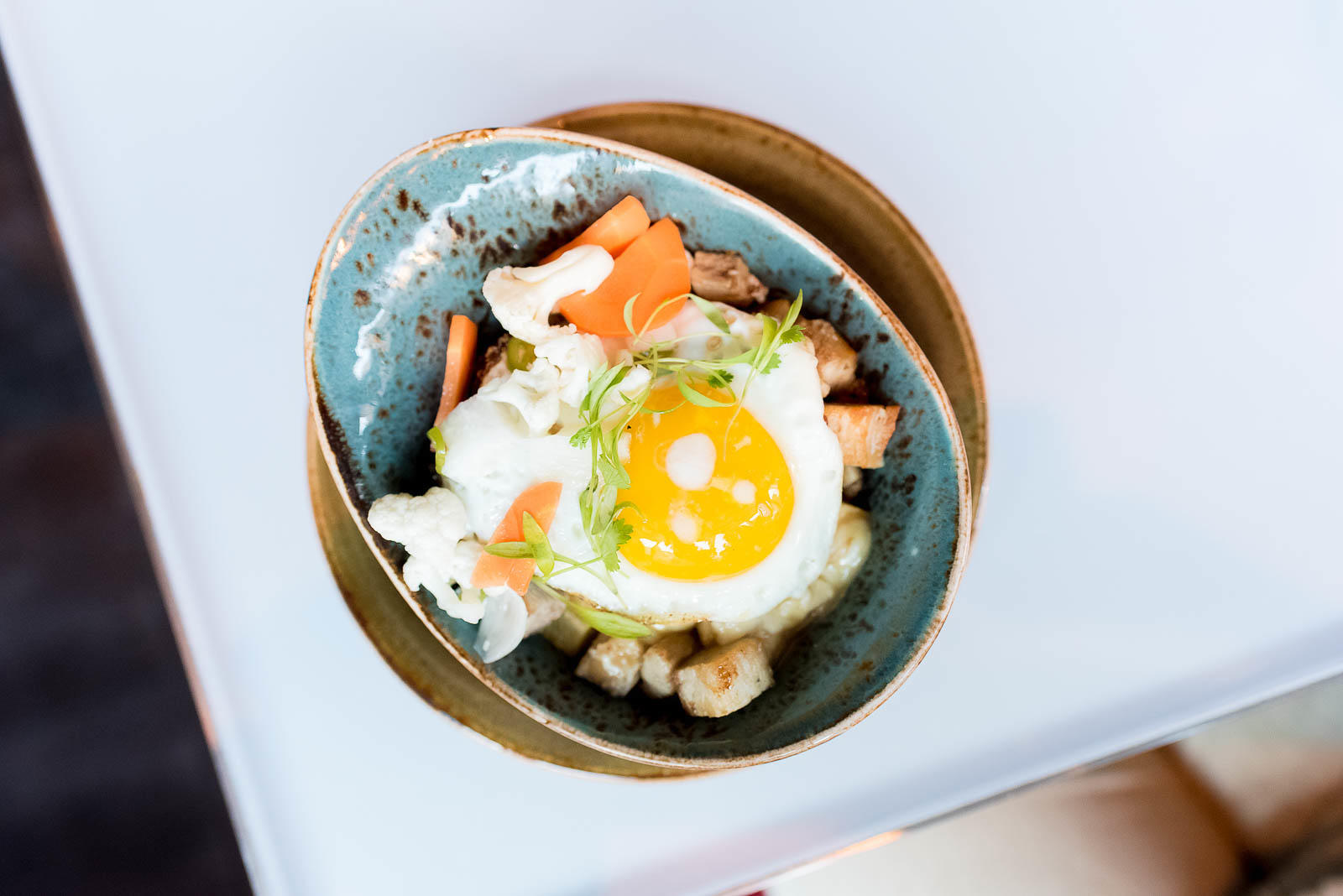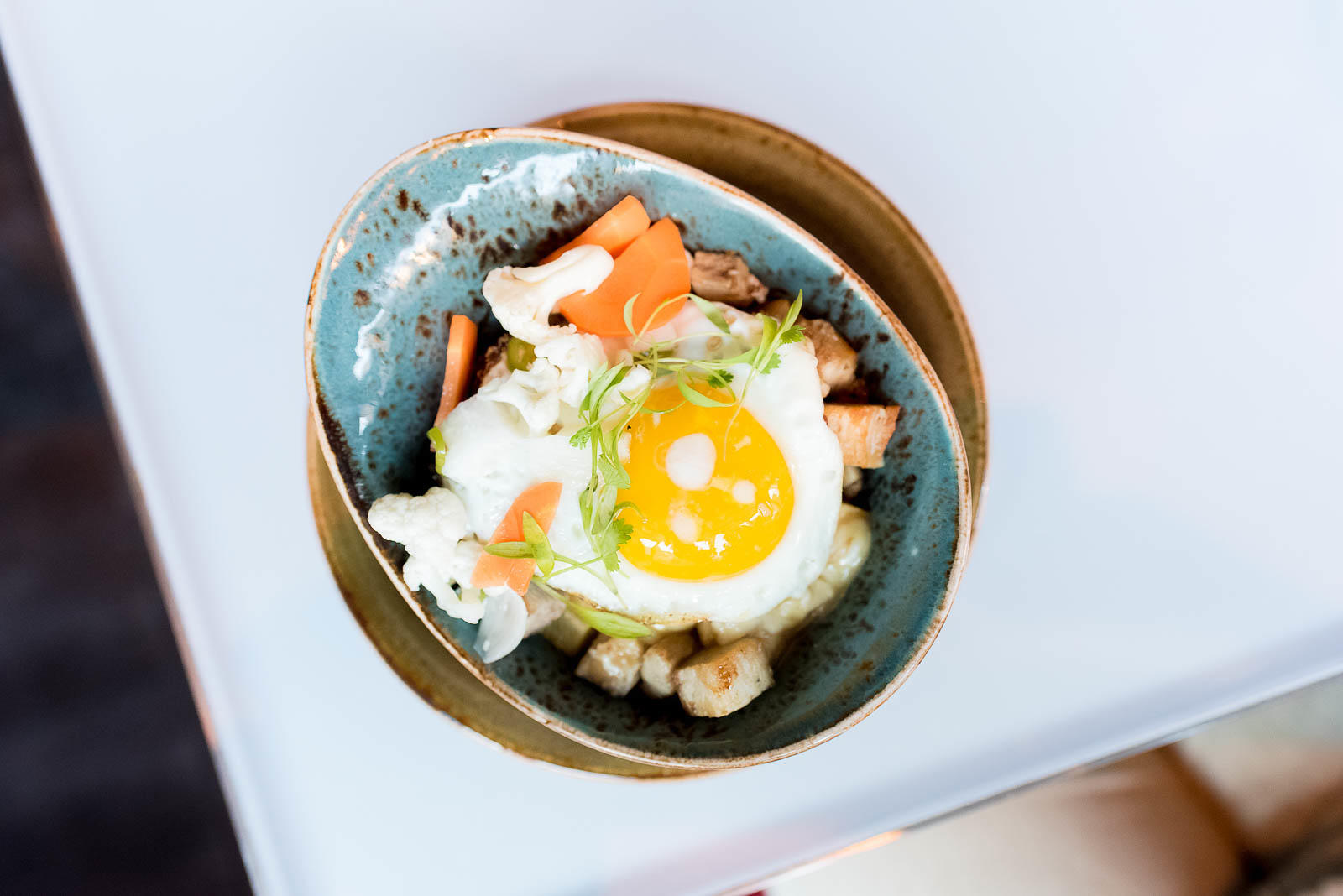 Or, for the meat-lovers in the crowd, order this Braised Pork Belly Poutine with home fries, cheese curds, housemade savory gravy, and house made giardiniera with a fried egg on top.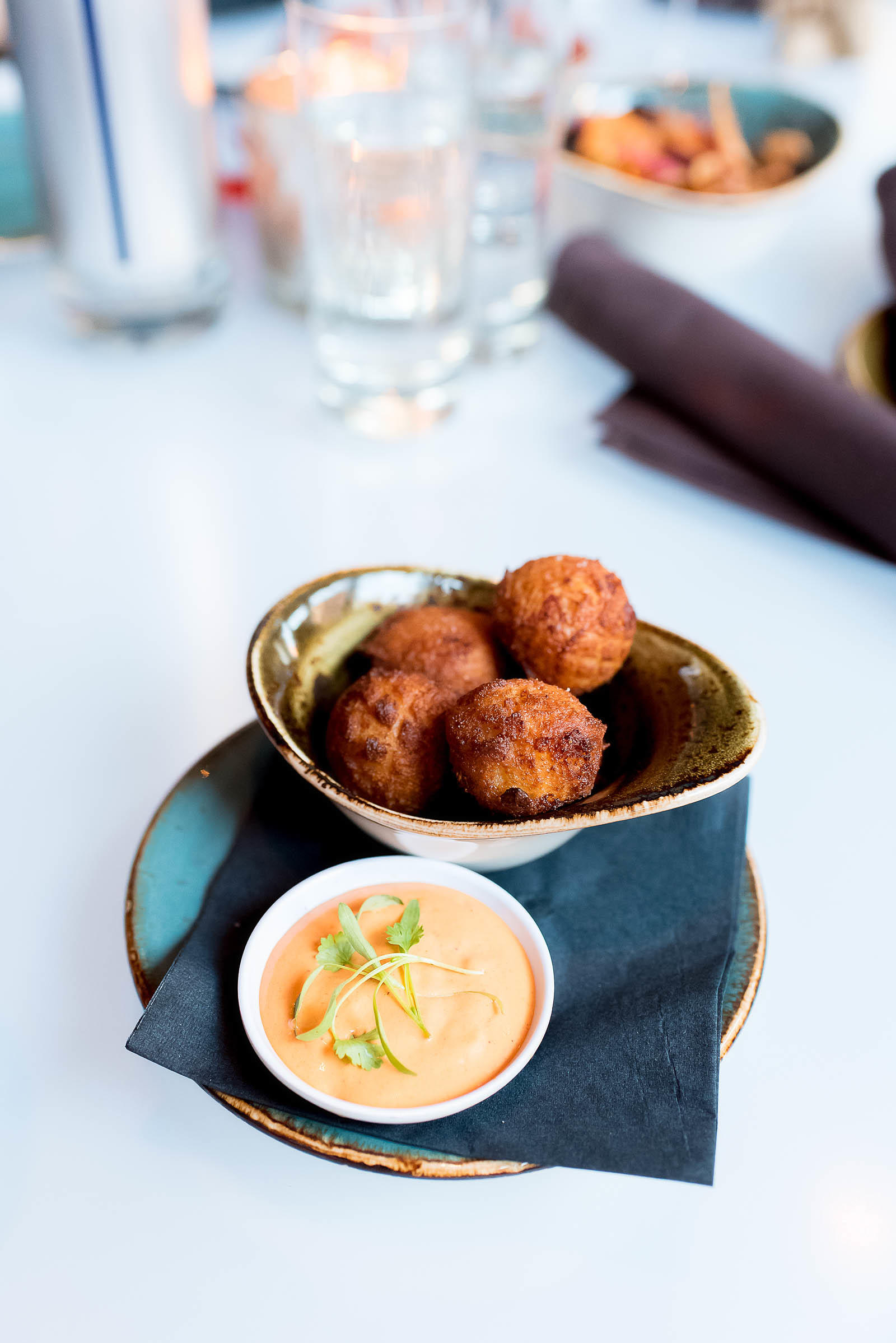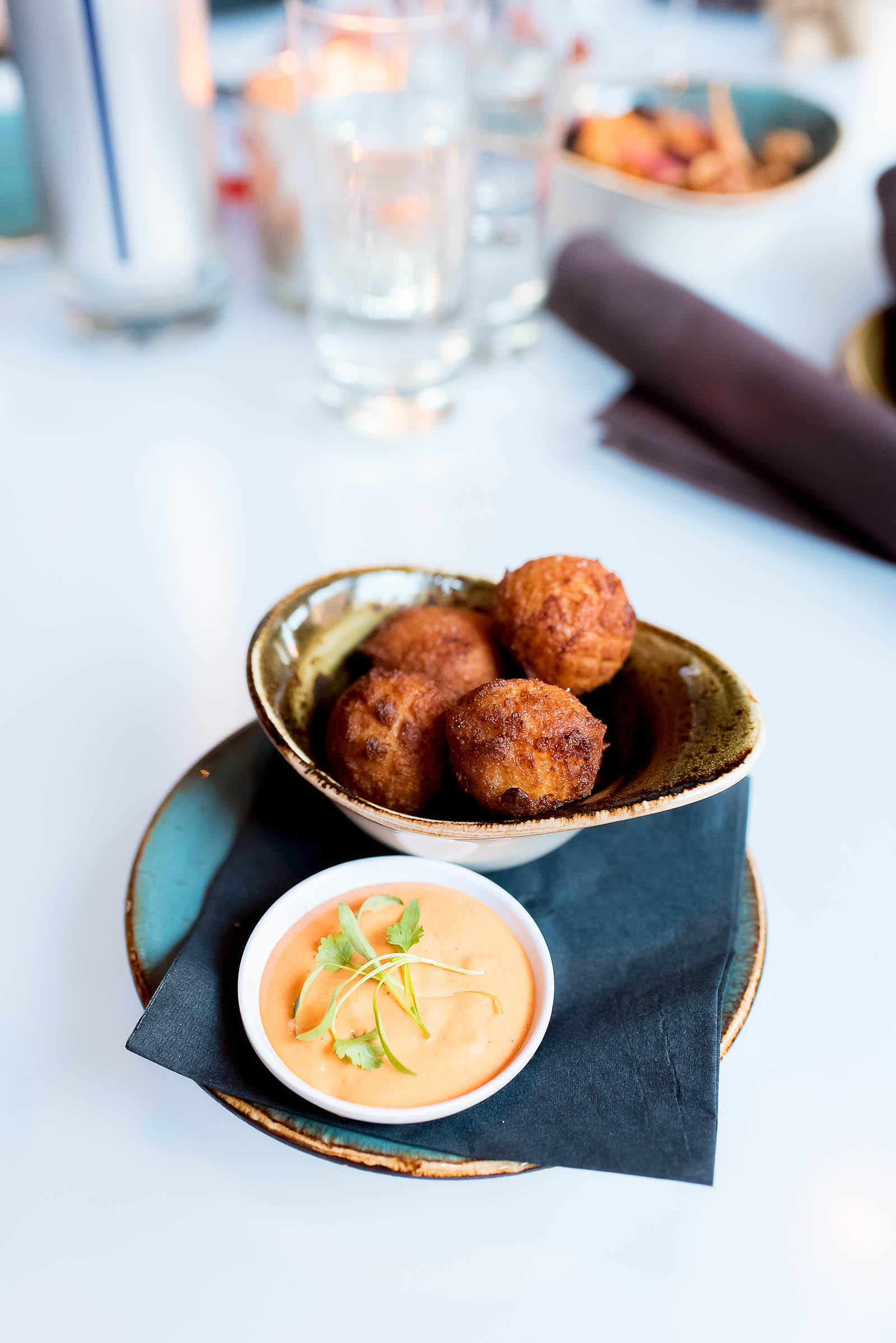 My particular favorites were these stellar Hush Puppies with corn, cheddar, and scallion fritters served with chipotle aioli. You may not want to share these…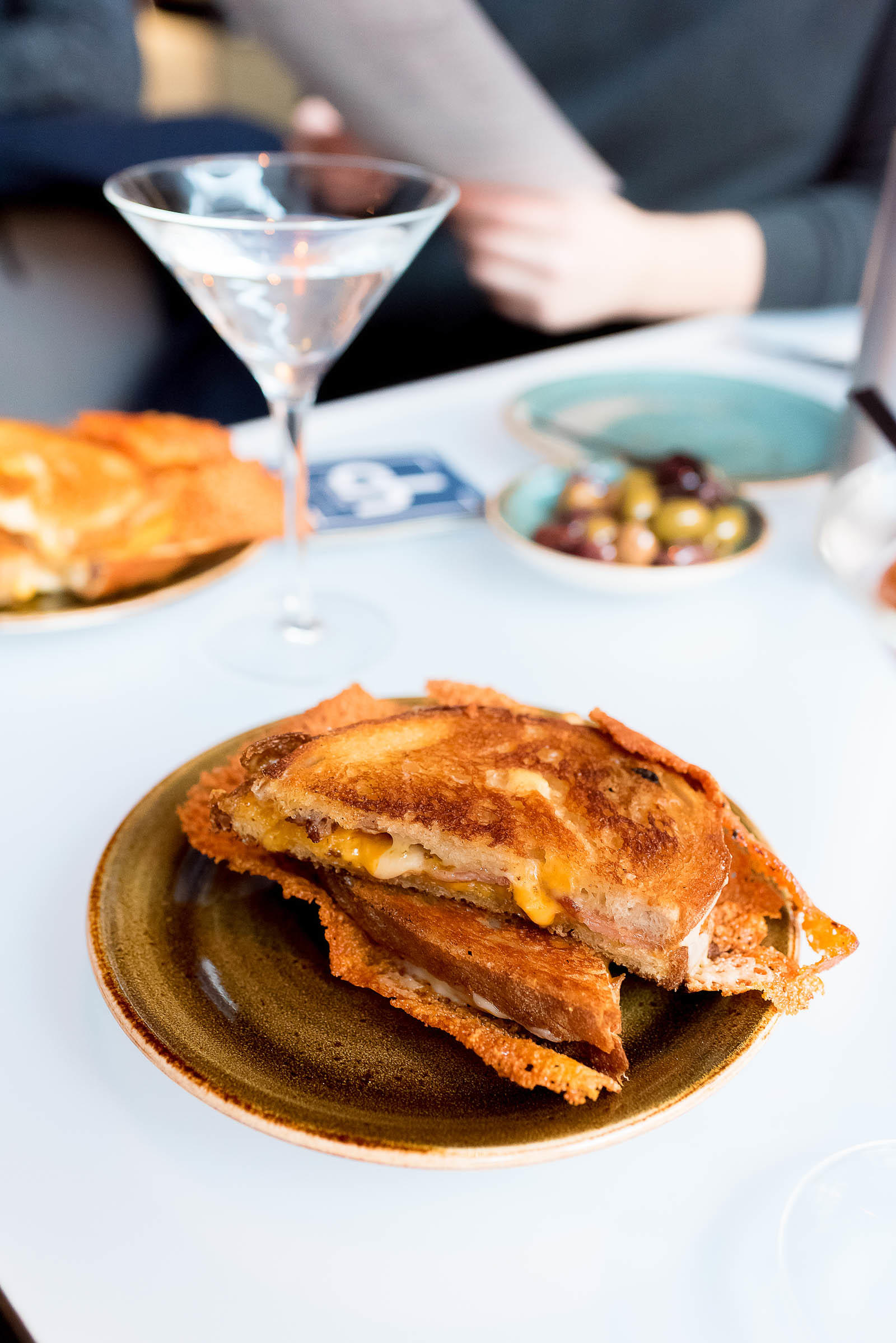 But DON'T DARE FORGO ordering this insane Grilled Cheese. It's made with sharp cheddar and parmigano on sourdough bread (you have the option of adding smoked bacon too).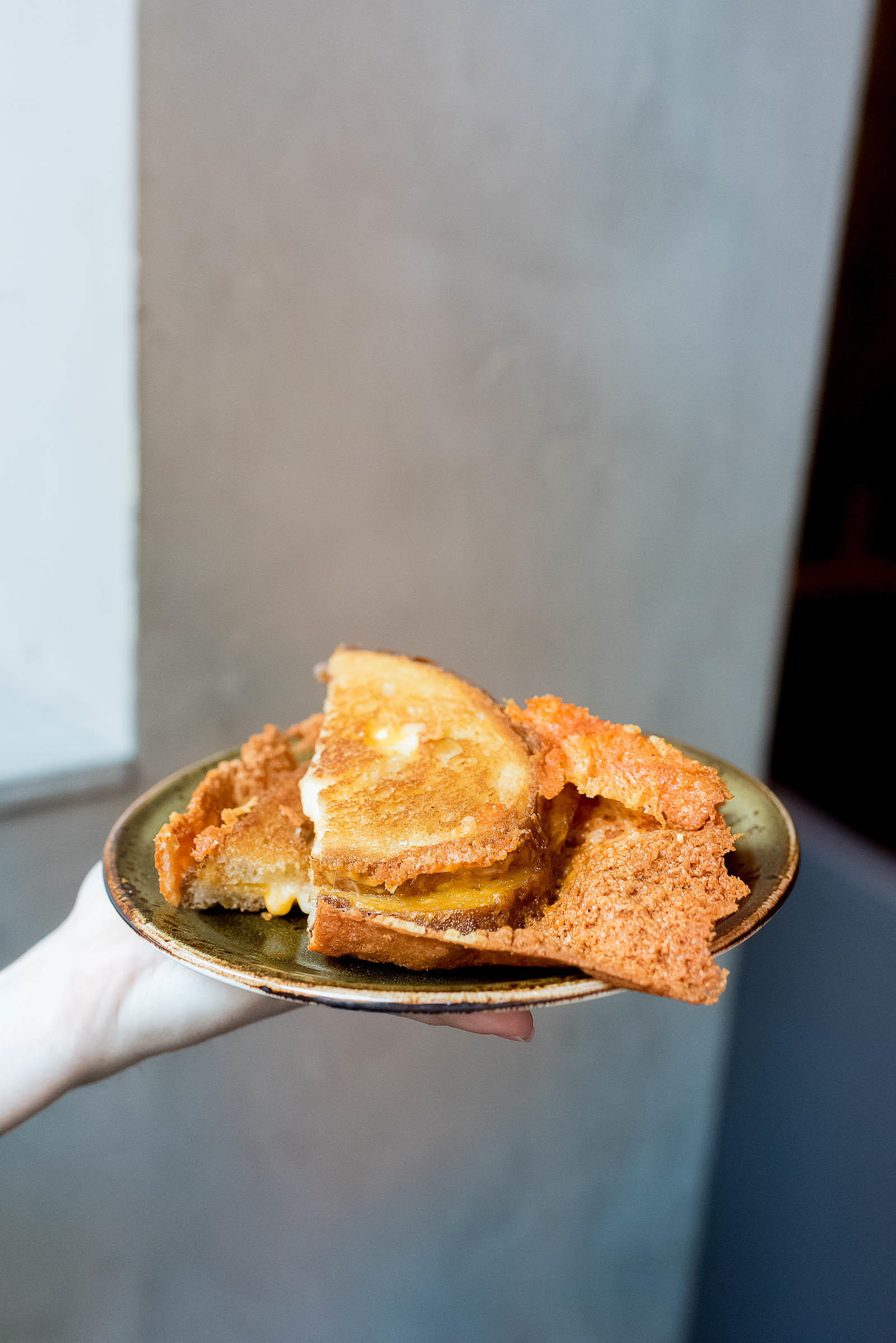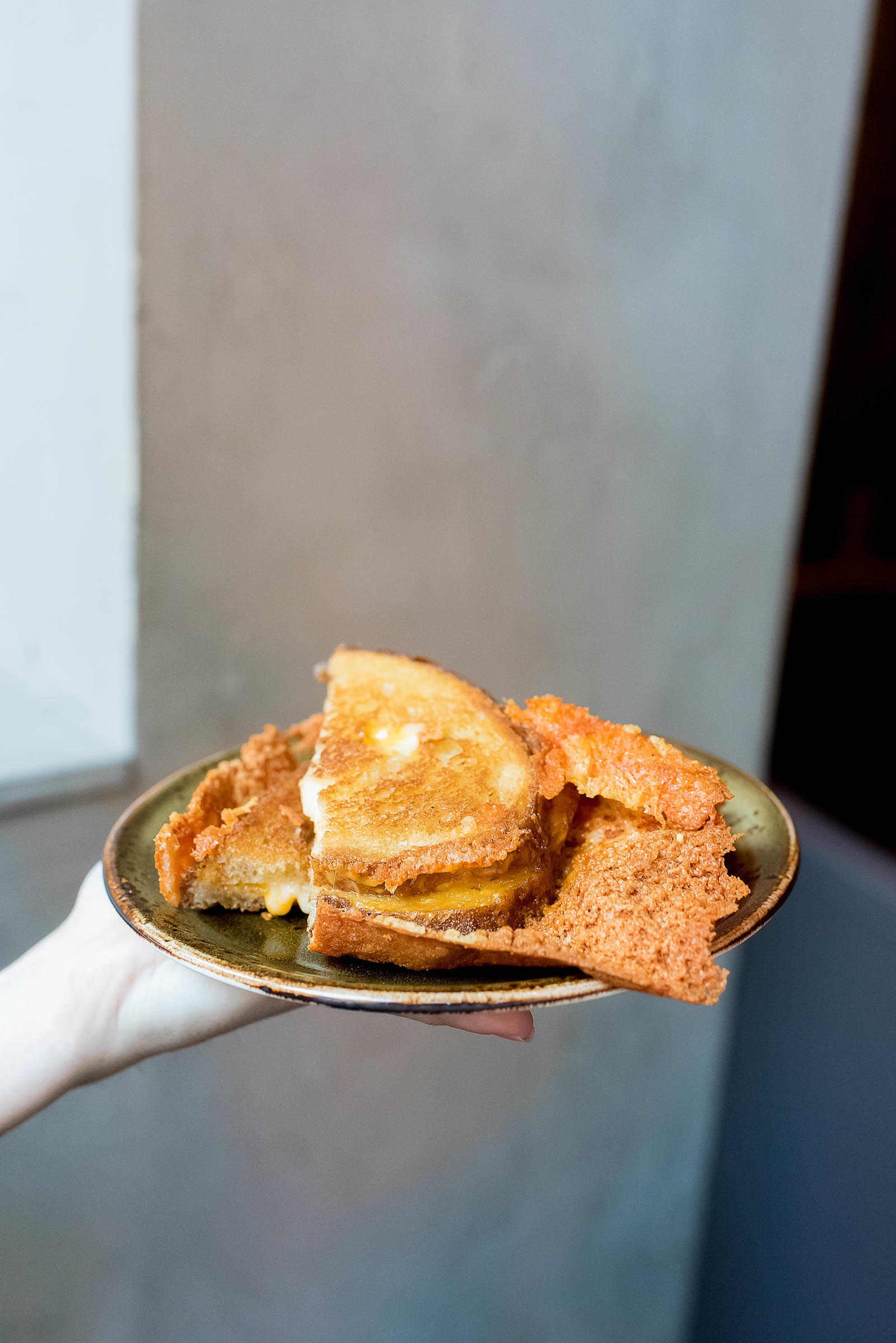 What makes this grilled cheese so special (well besides the fact that the bread is covered in a crust of delicious cheese too) is that it is soooooo cheesy. And so comforting. And amazingly delicious paired with cocktails and martinis…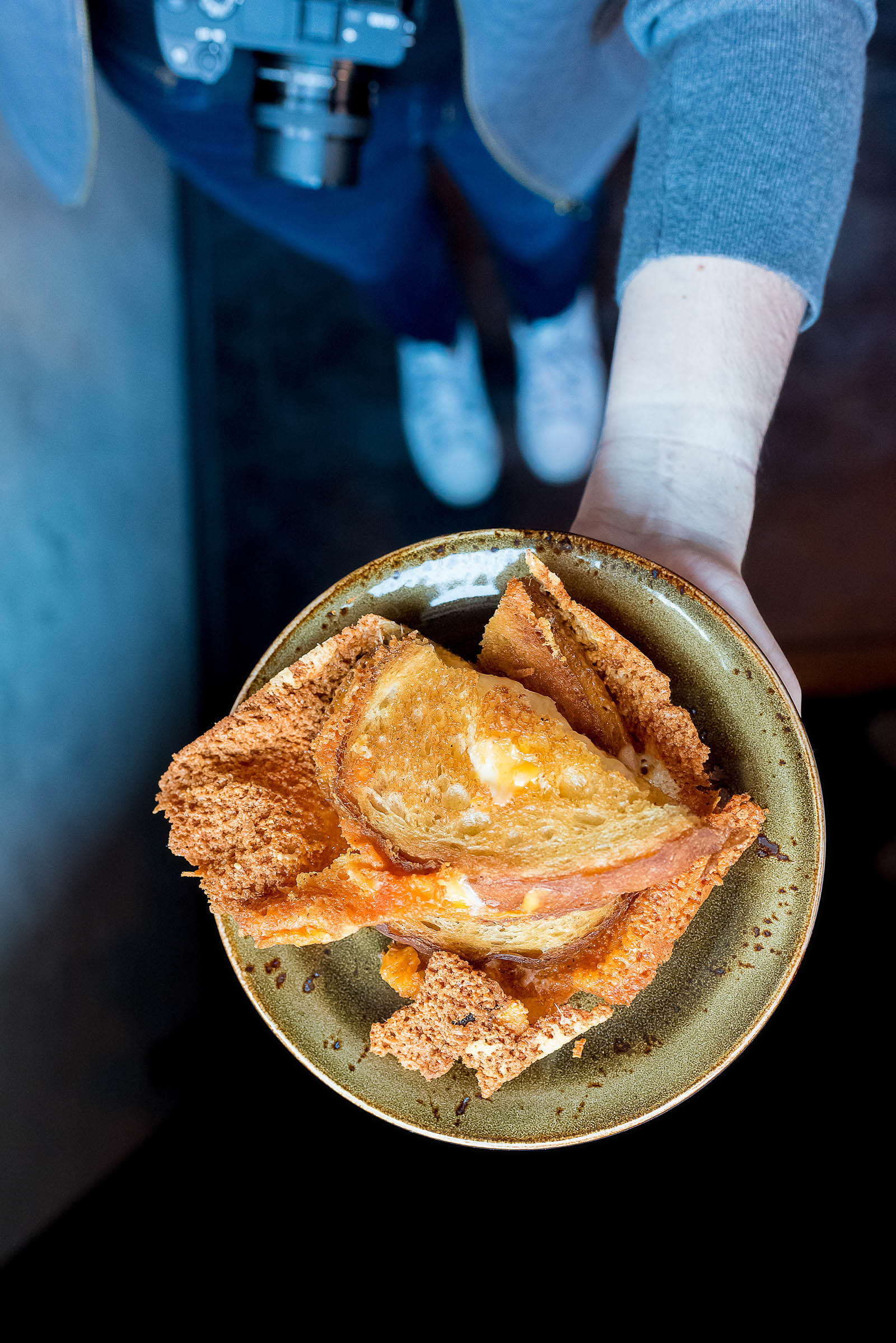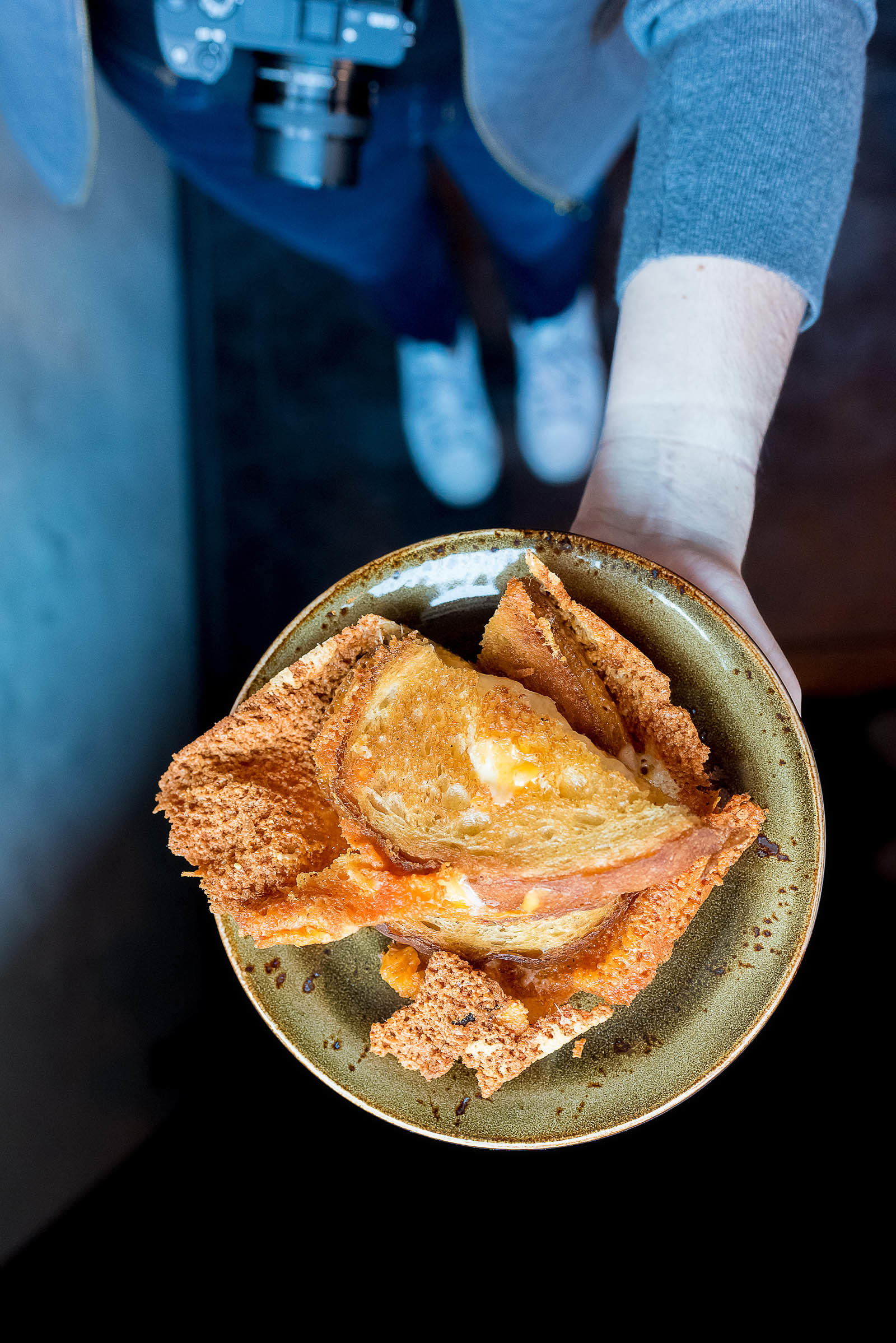 It is one SERIOUSLY drool-worthy sandwich. And one I can easily see myself coming back for time and time again!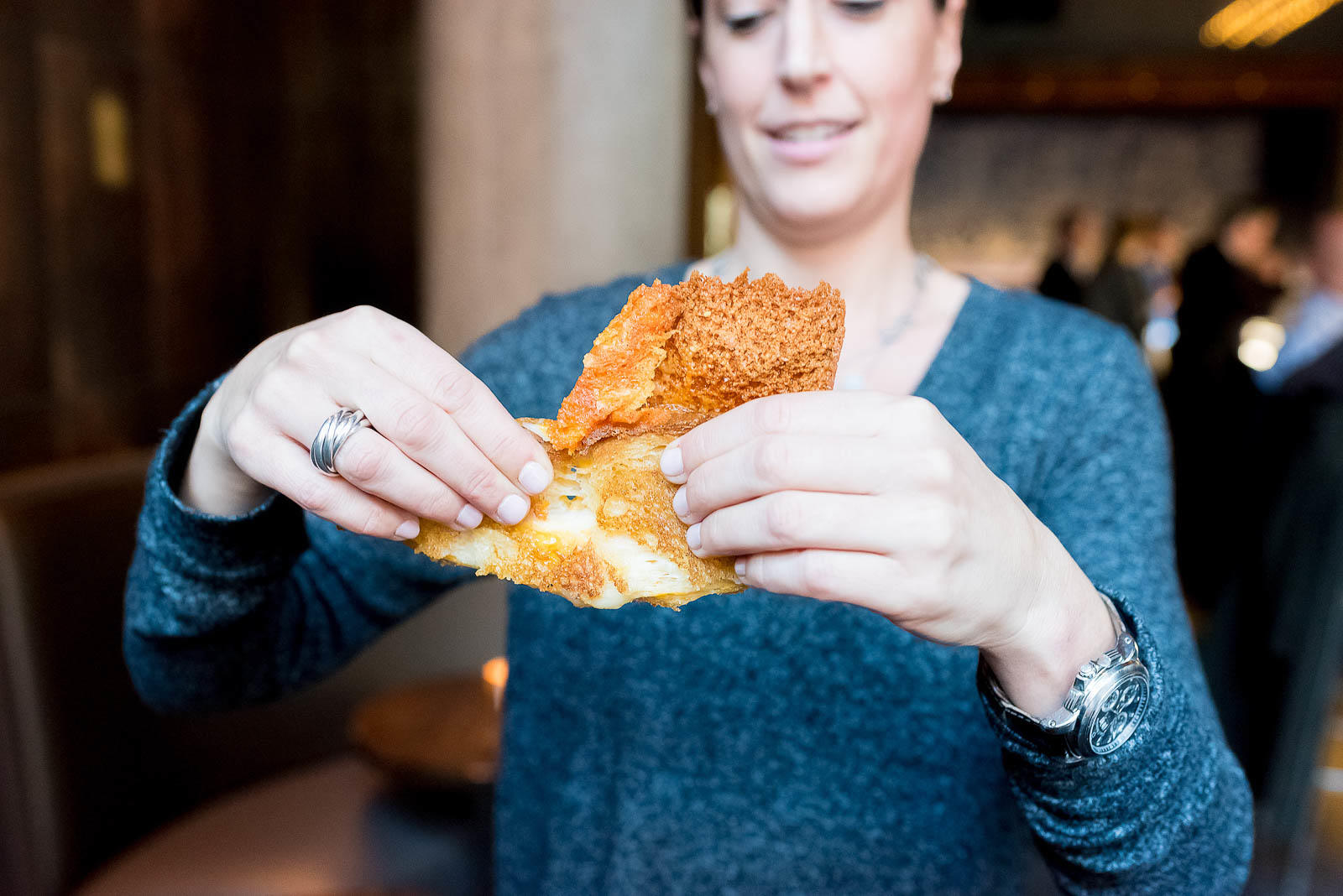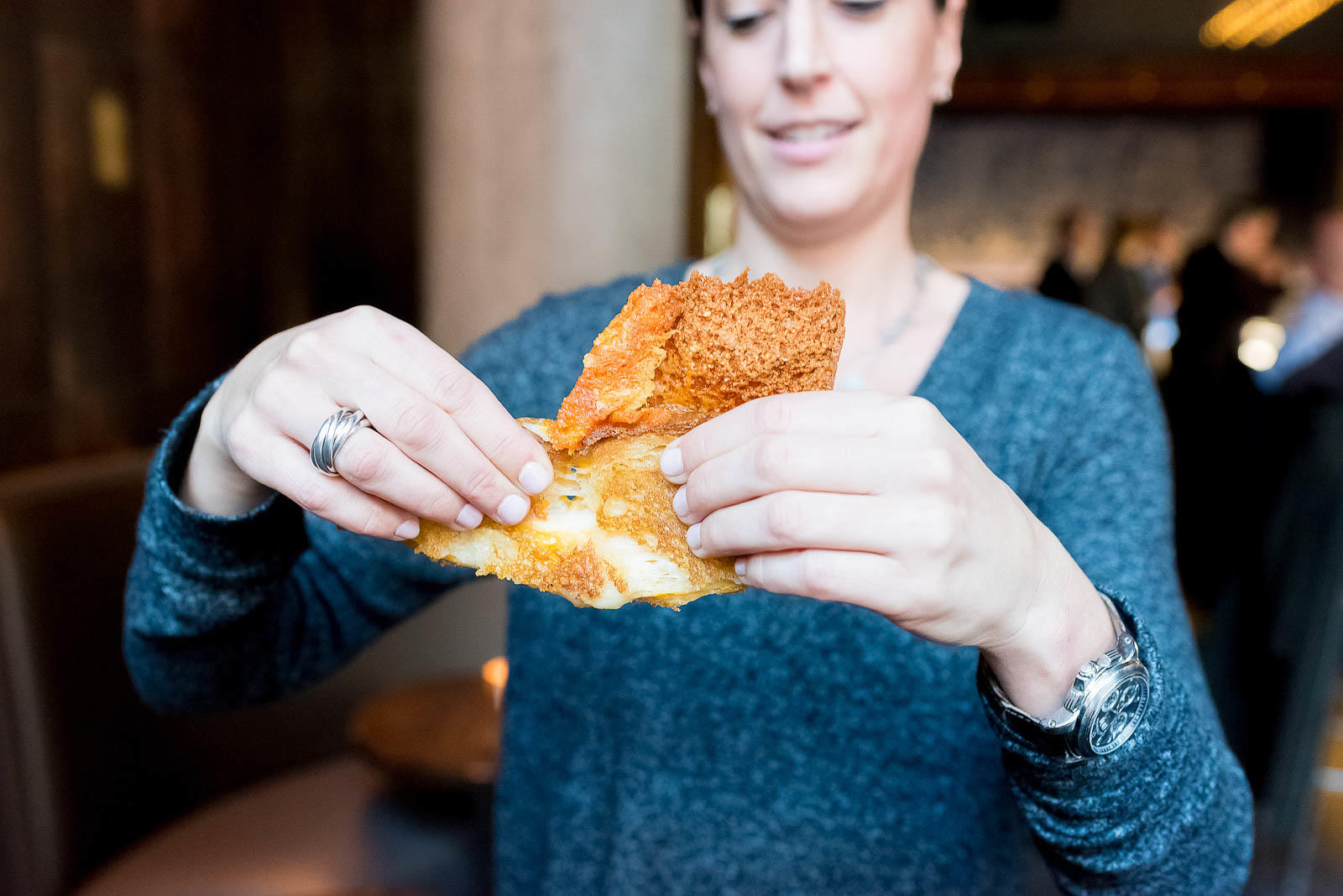 I mean…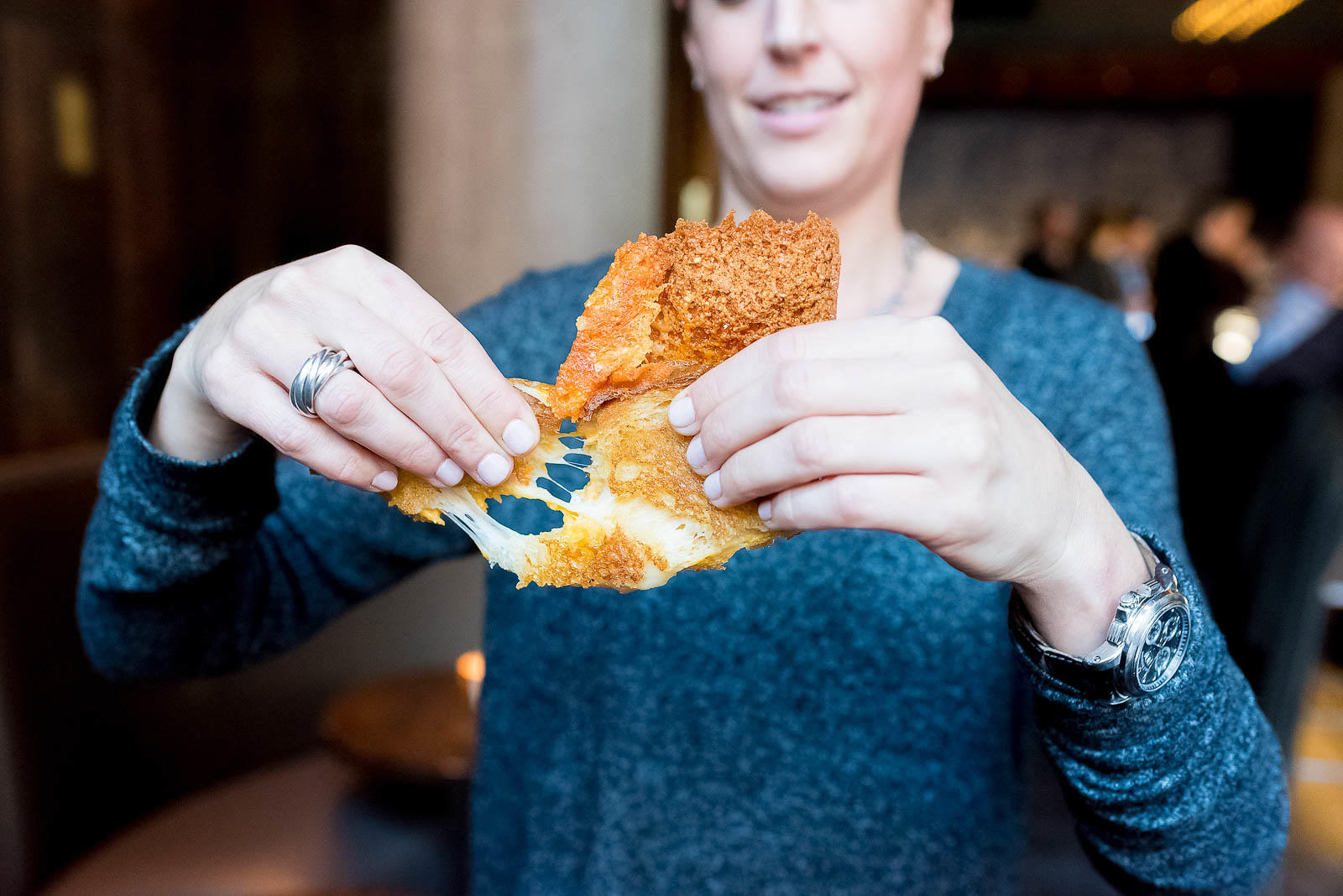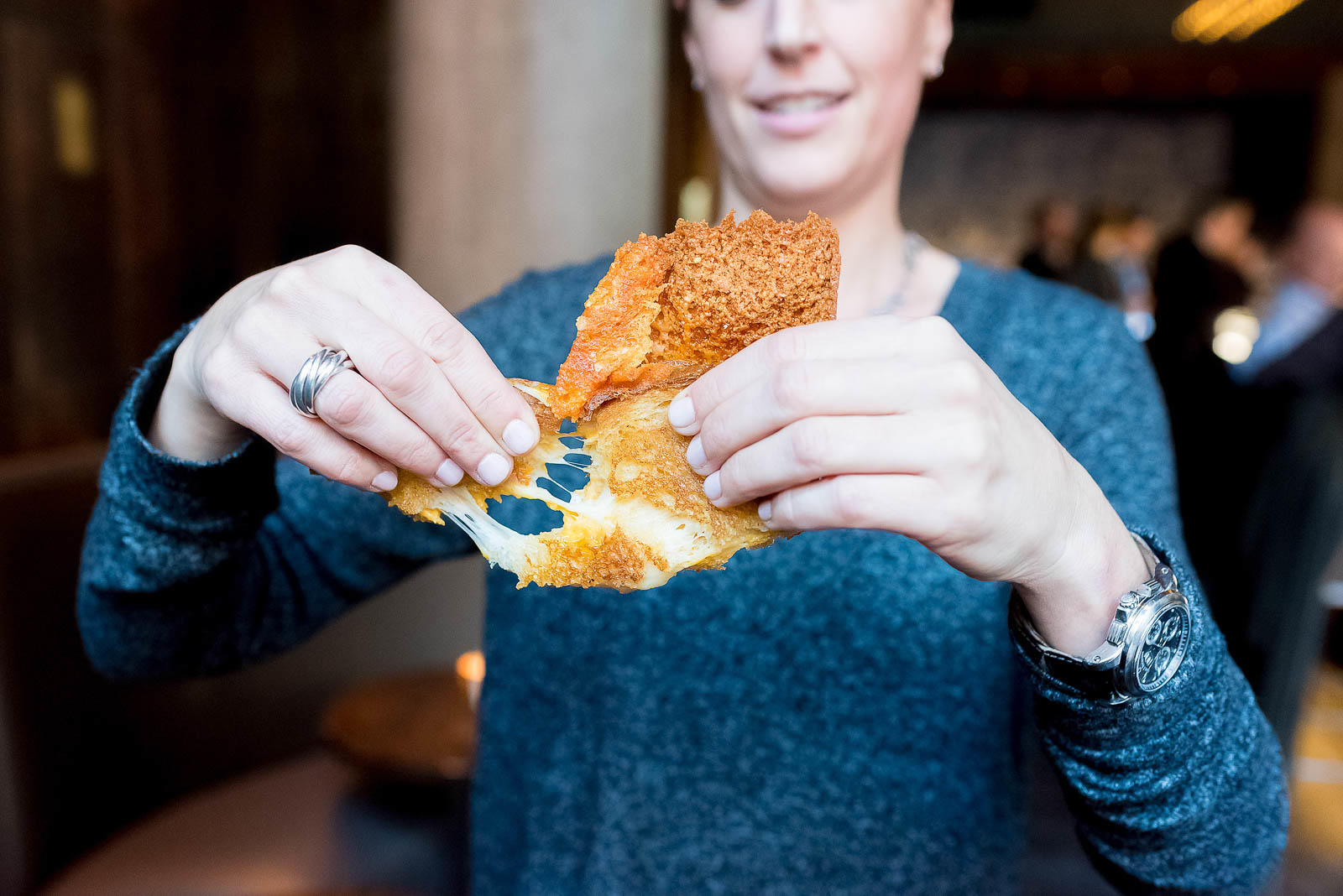 JUST…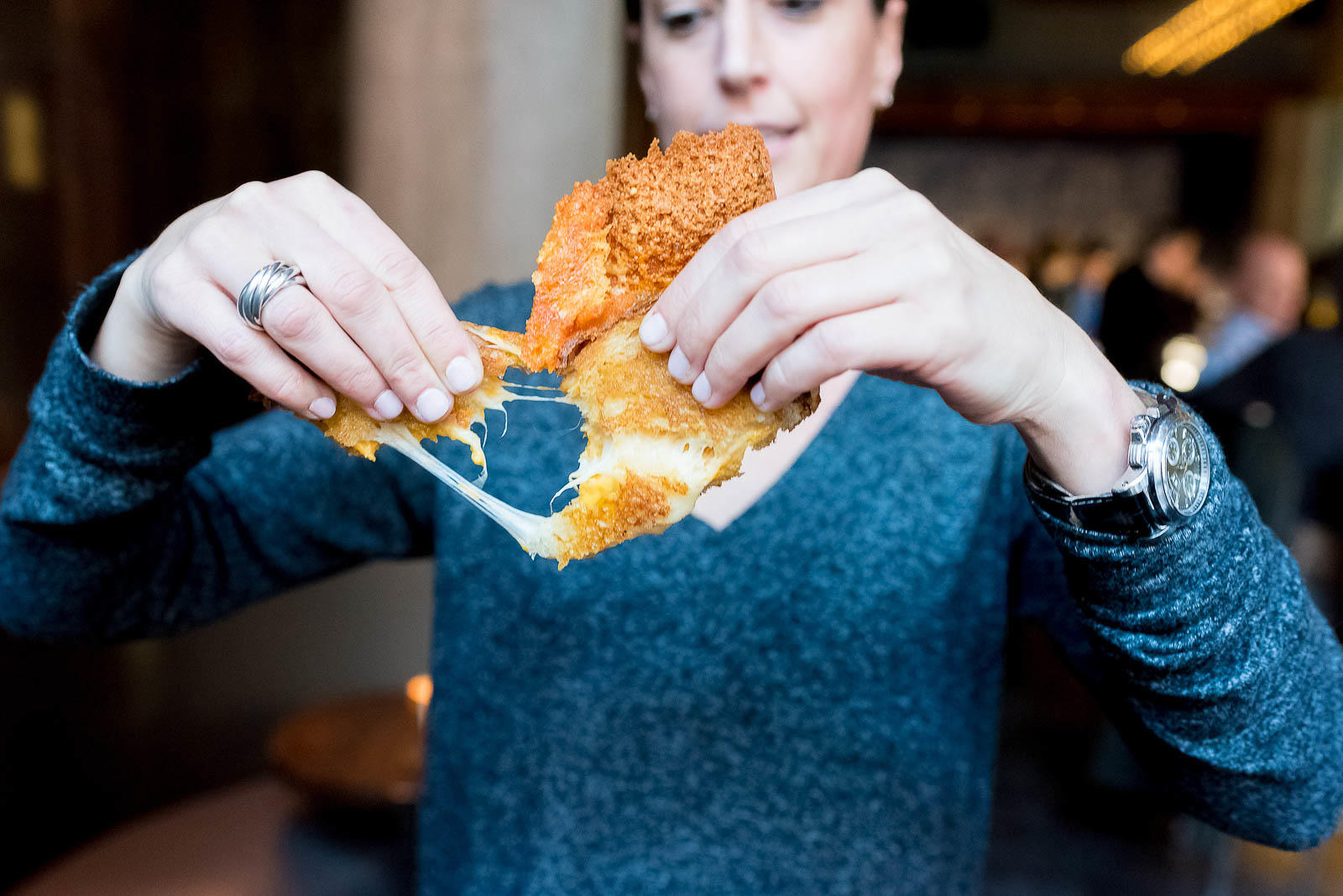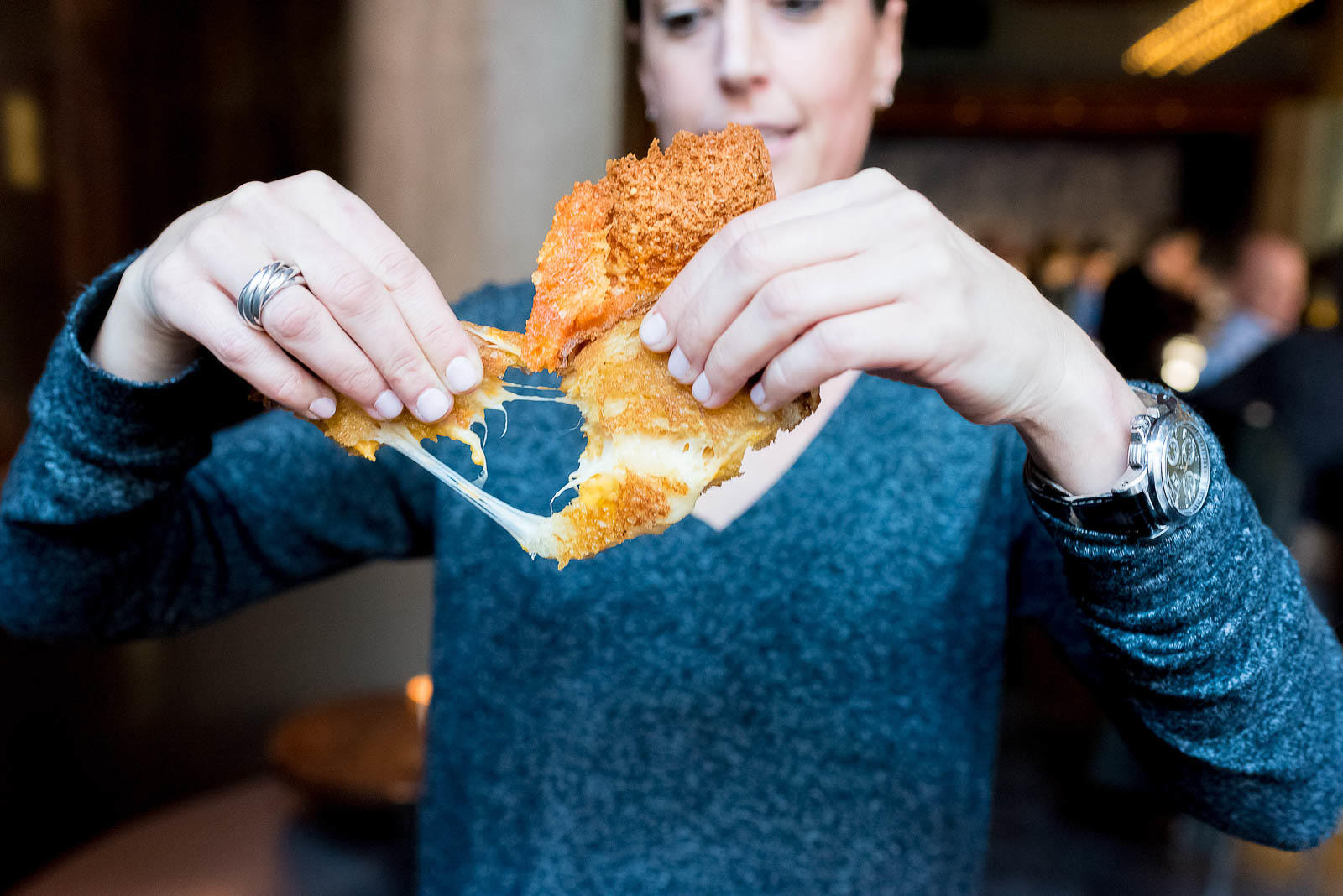 LOOK at it!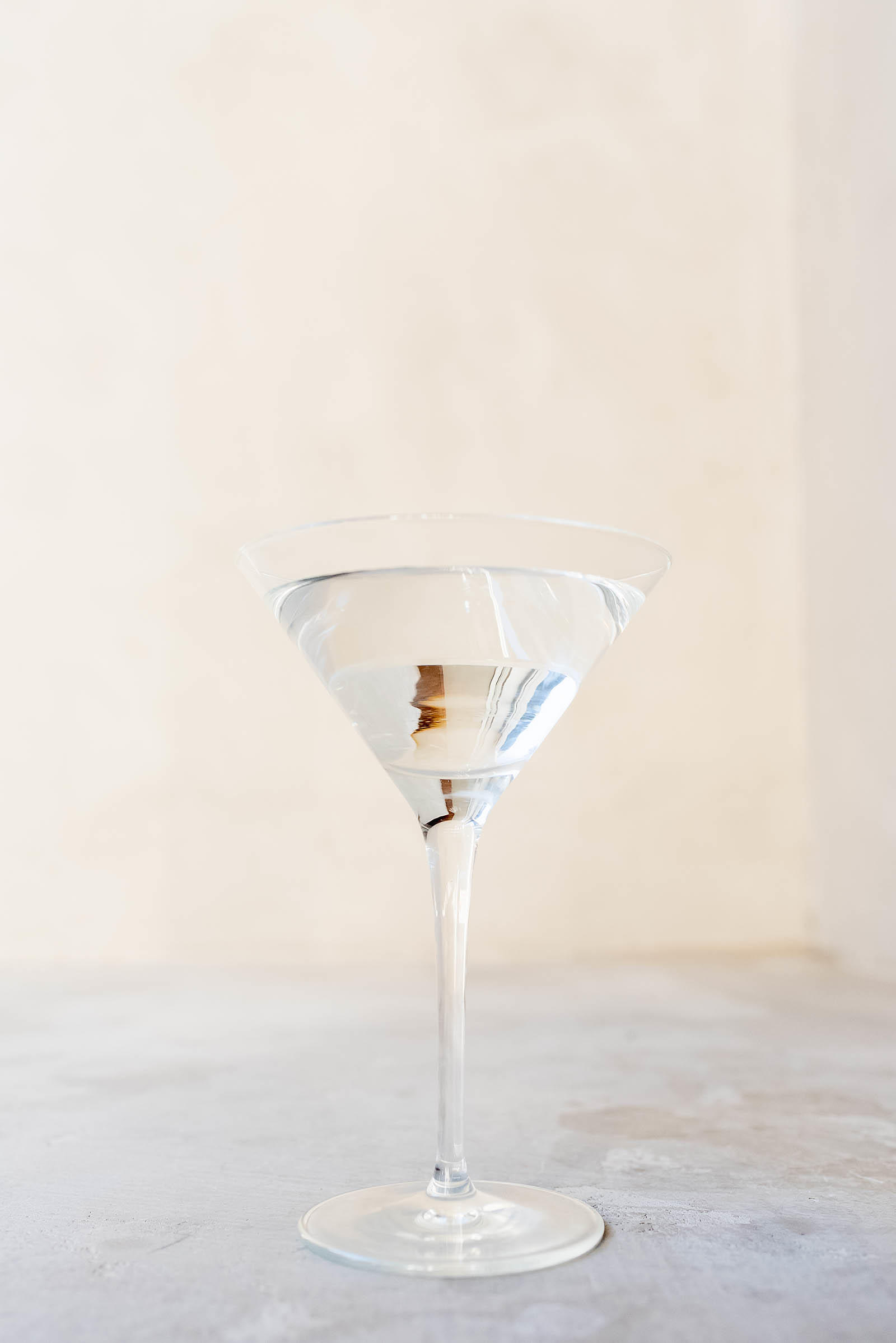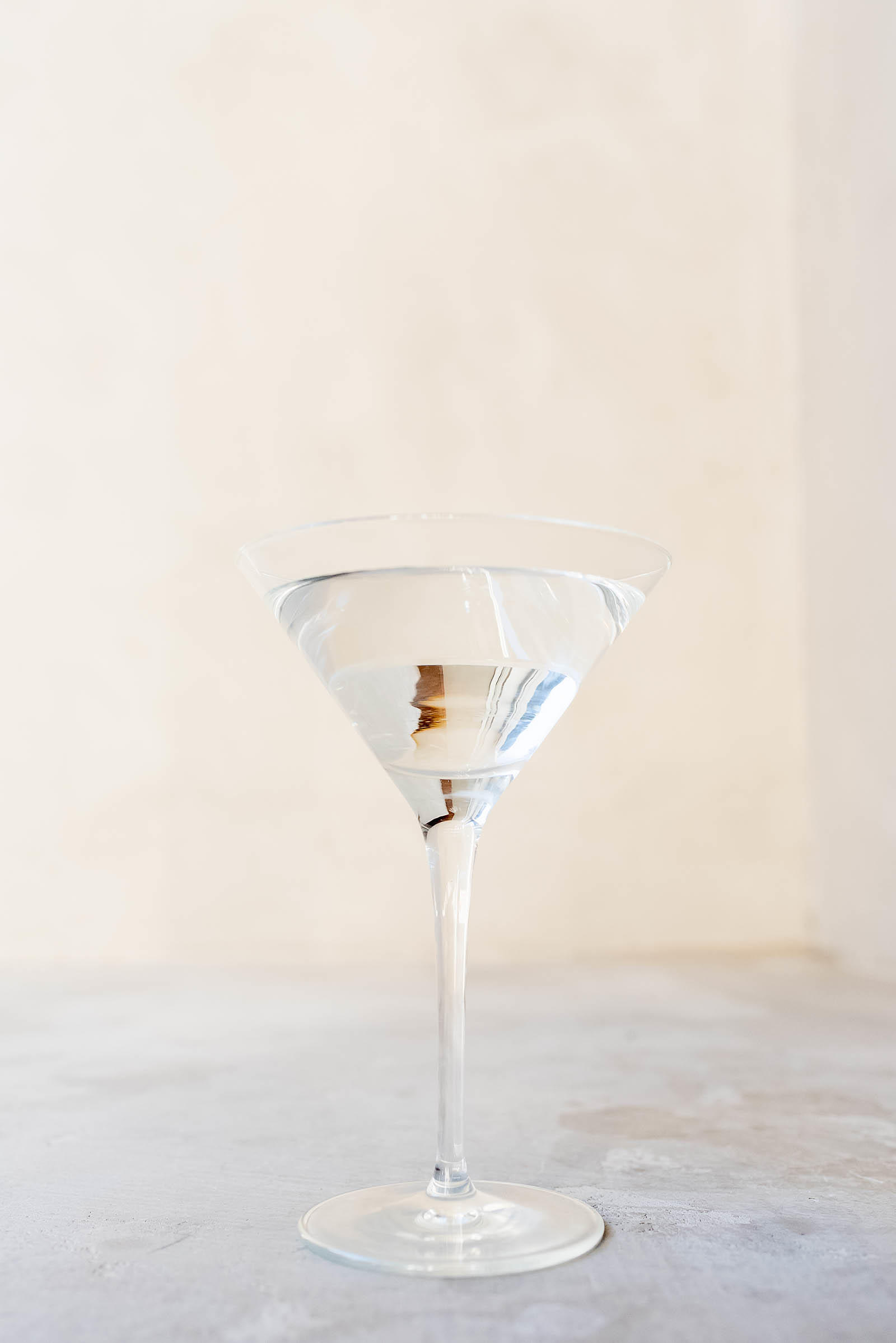 Now since CH is launching their Martini Madness contest this week, I should probably start sharing a few of these stellar martinis with you too, right? Starting with this magnificent Center 100 martini of pure CH Center 100 Vodka. Simple and made of the best from each vodka batch. Perfection.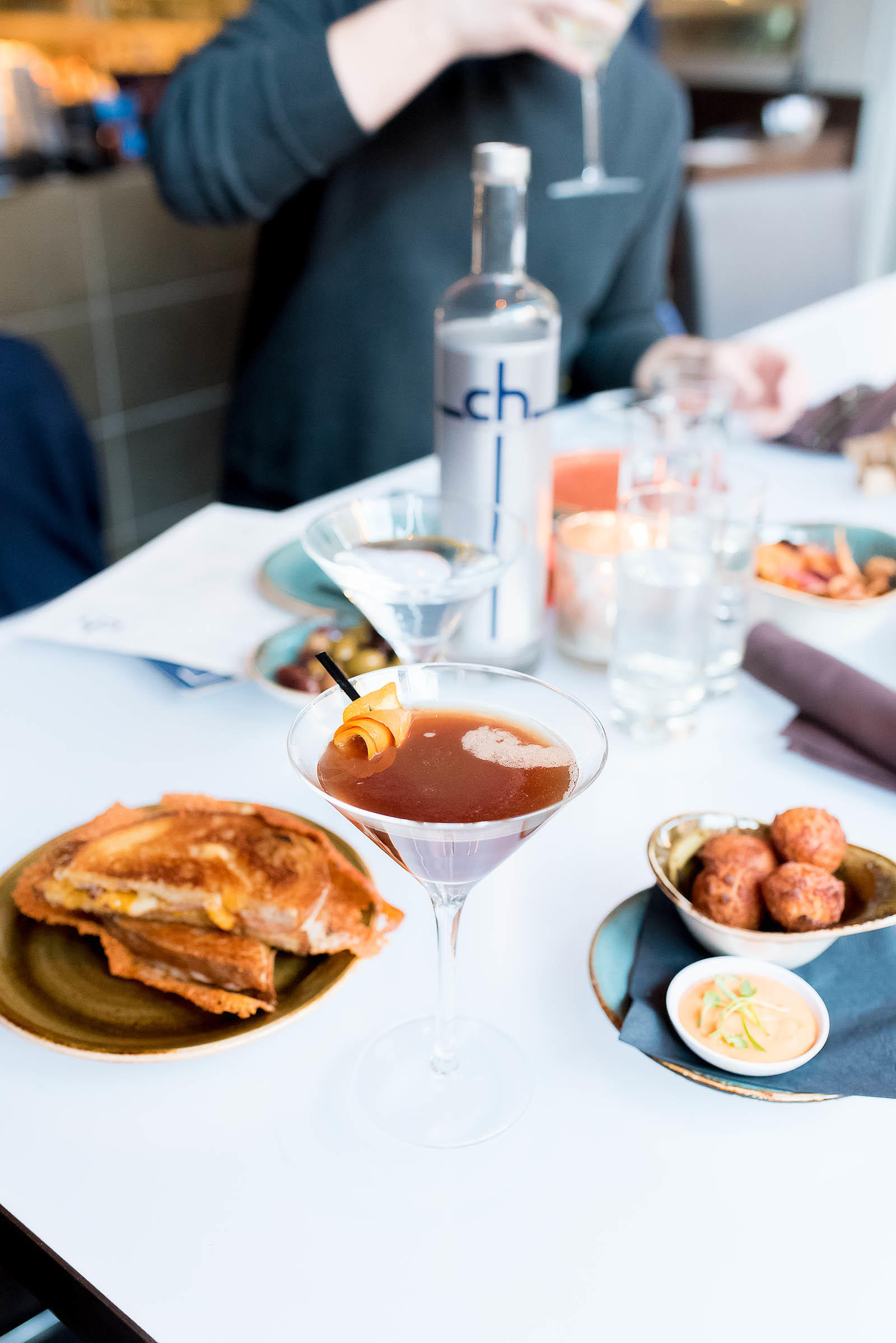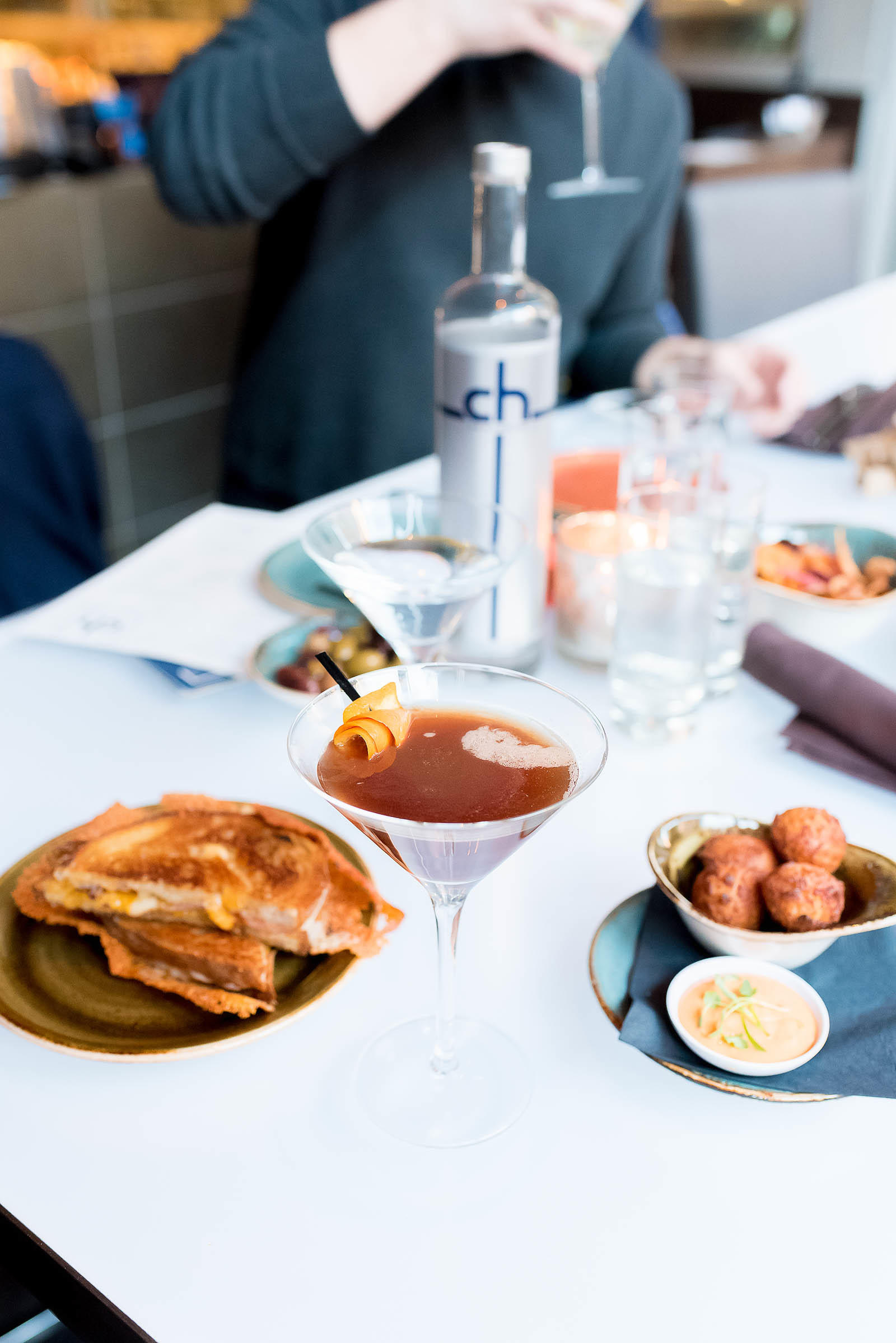 But here's the one you're going to want to be ordering.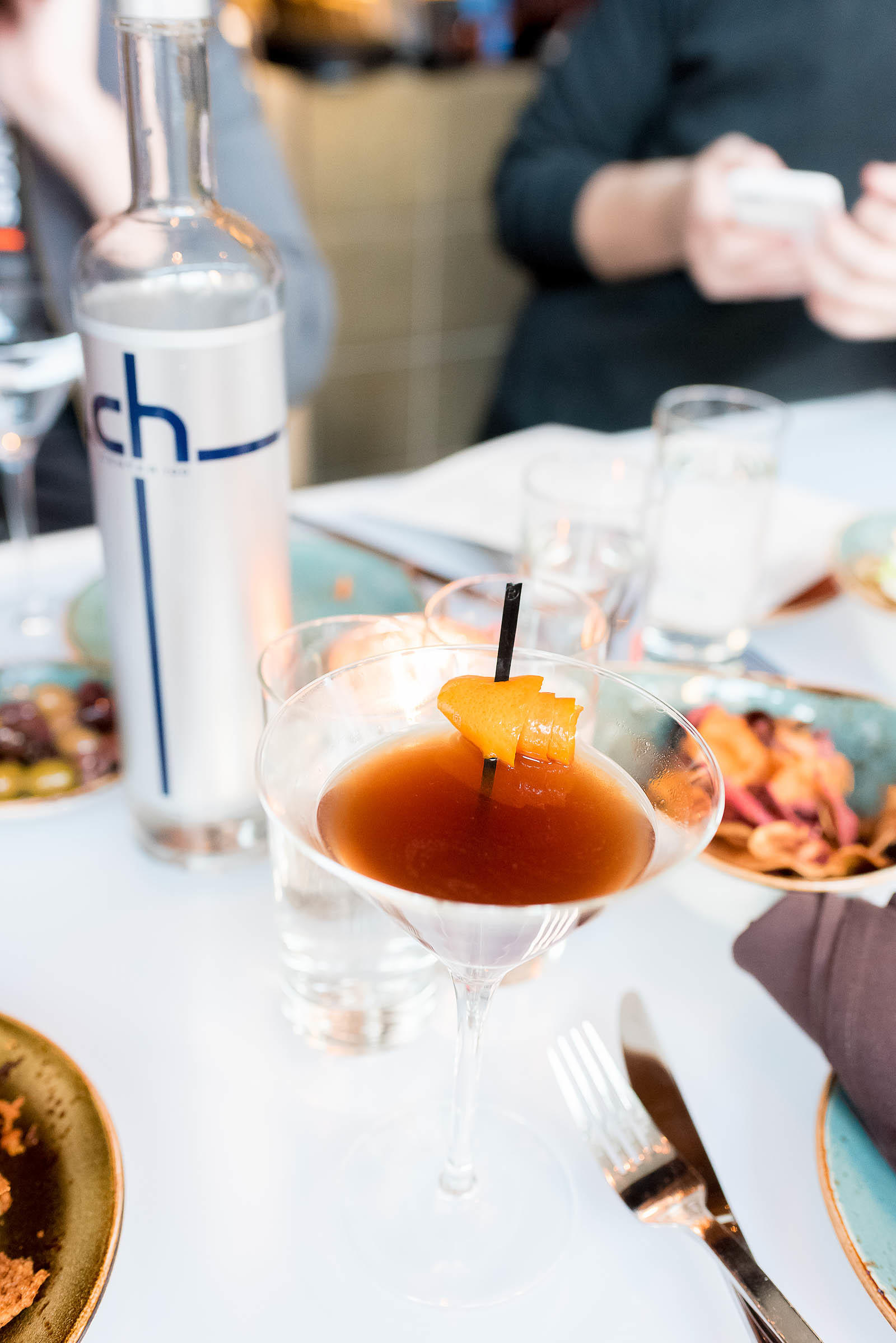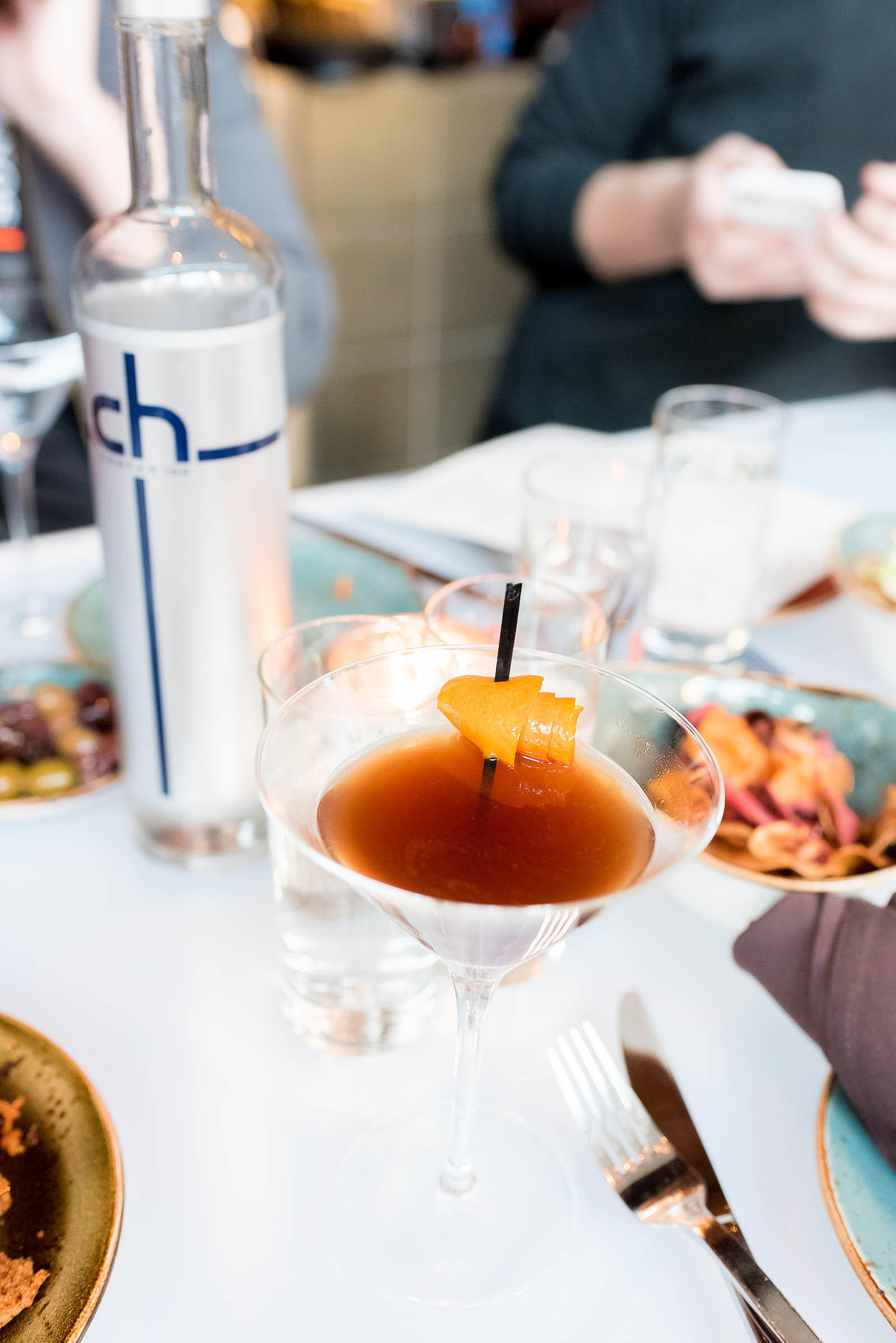 The one I'm proud to be sponsoring for this Martini Madness…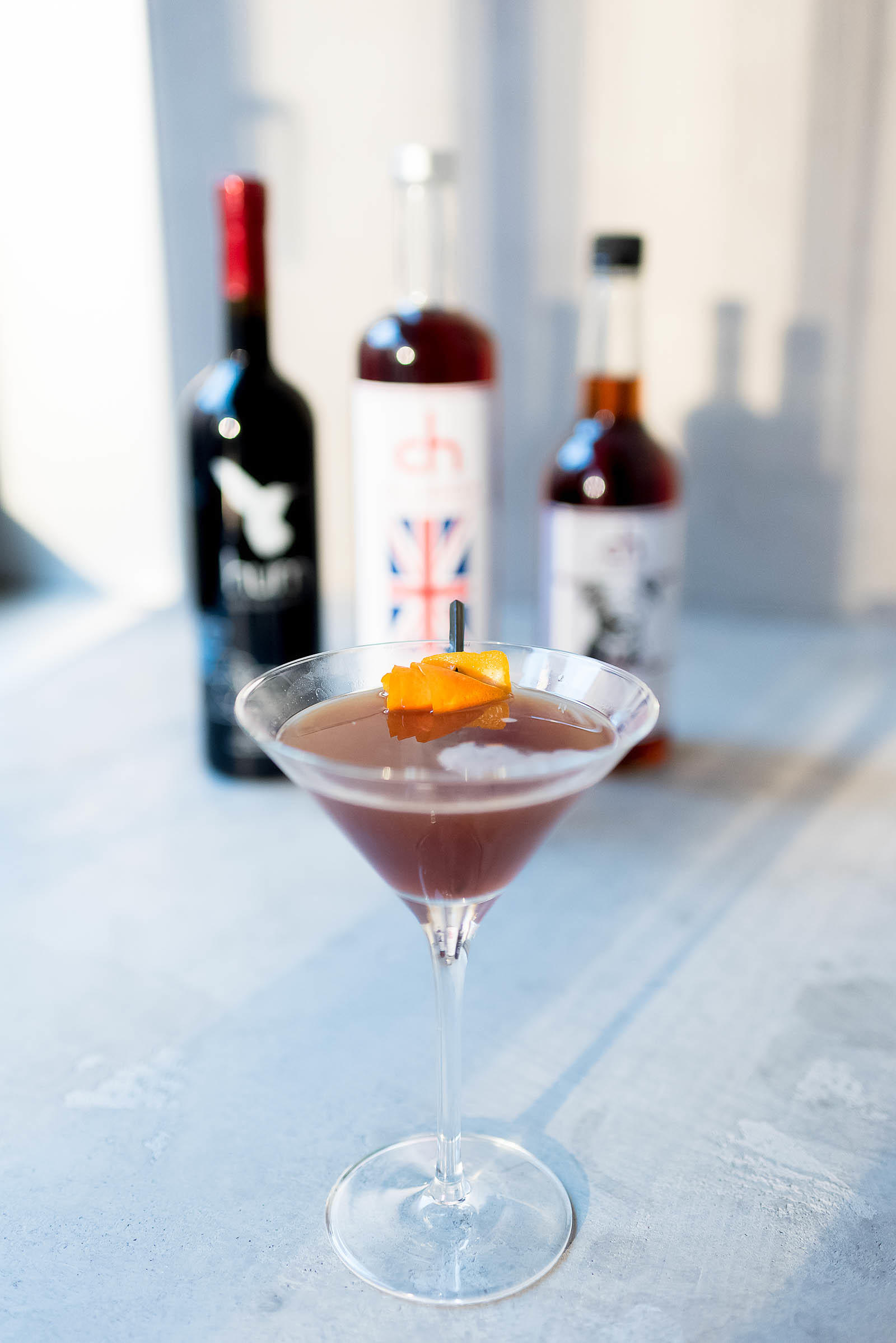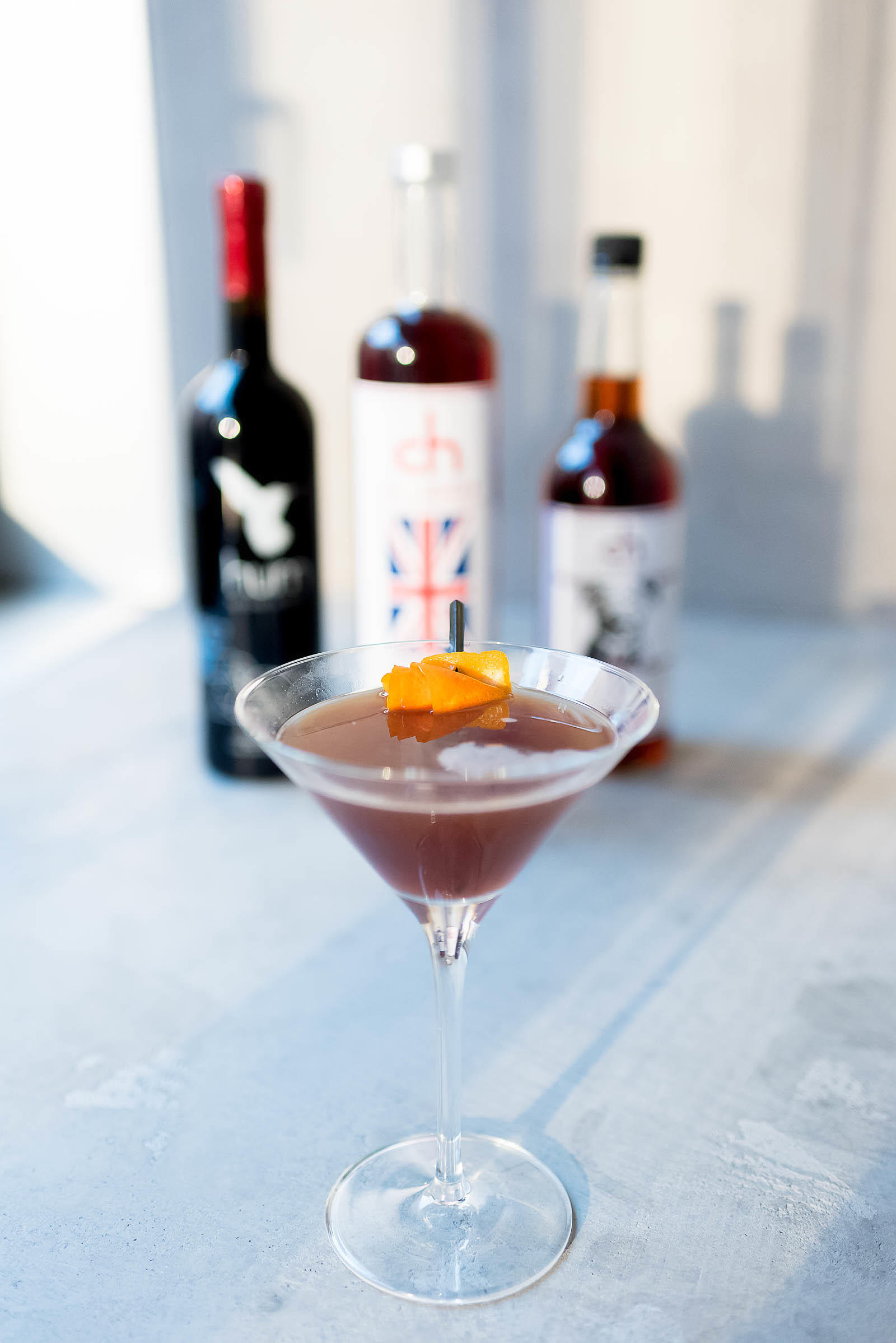 The Scarlet's Walk Martini of CH Gin Liqueur, CH Dogma Bitter Dog, and Hum Botanical Spirit.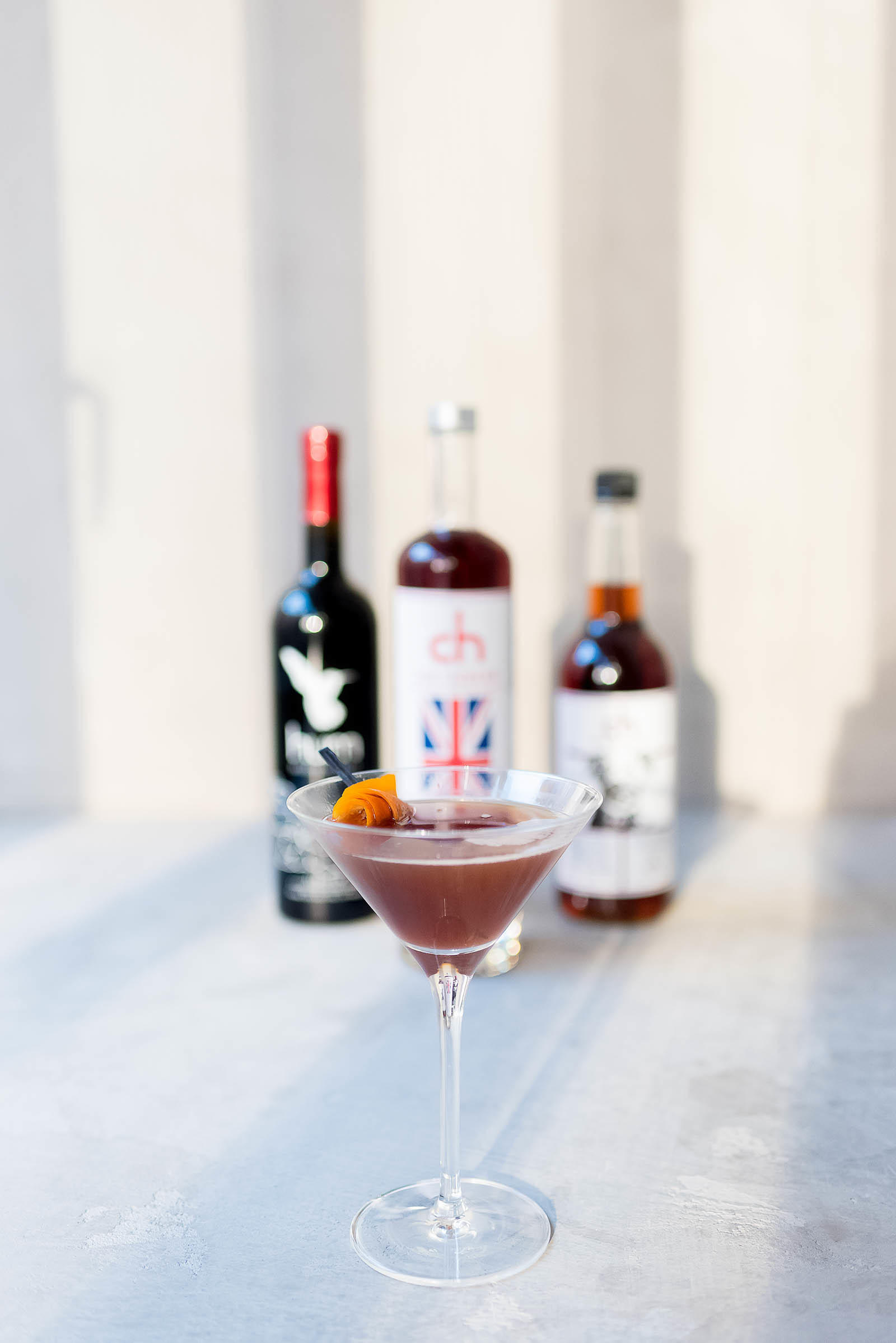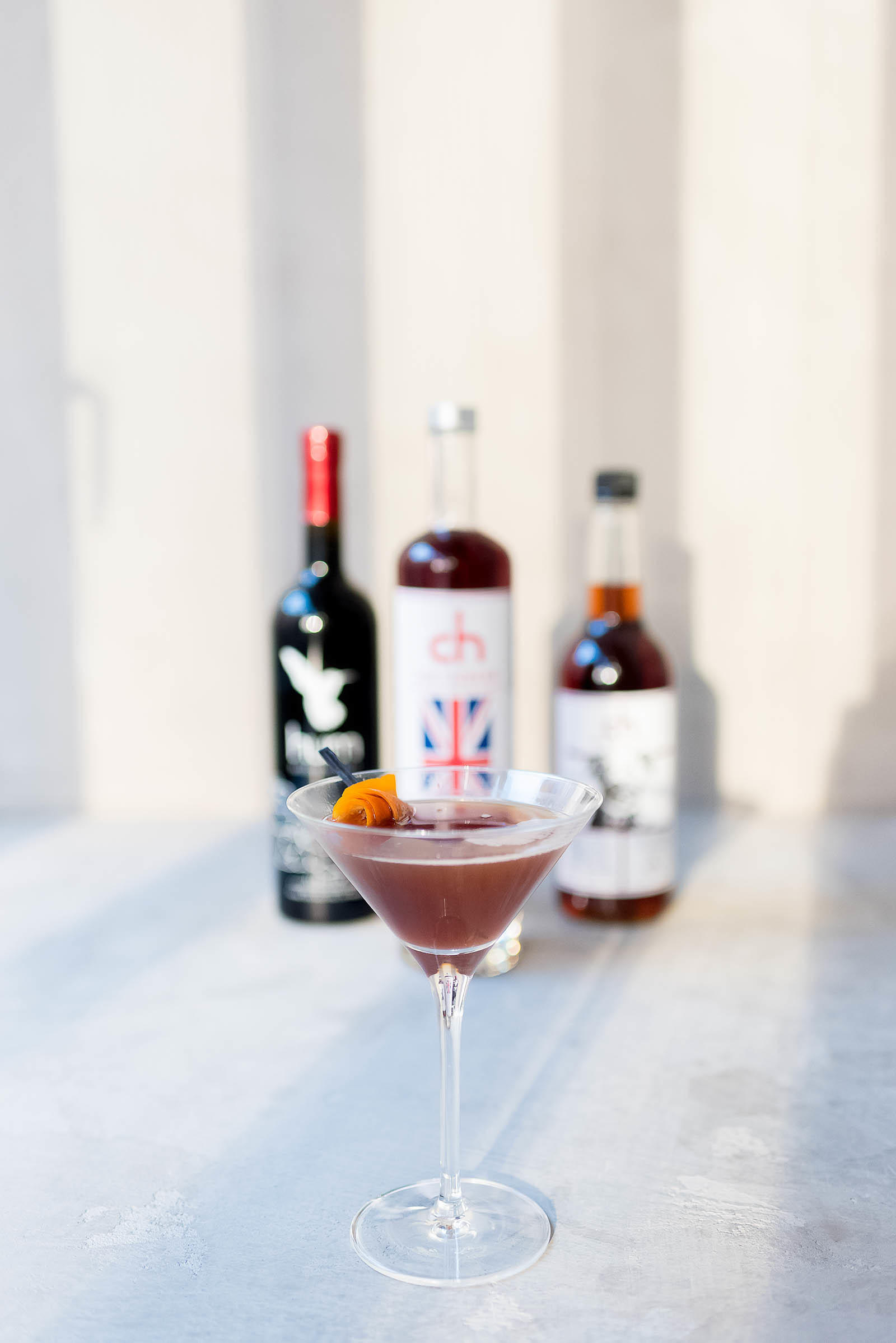 It's dynamic, slightly floral…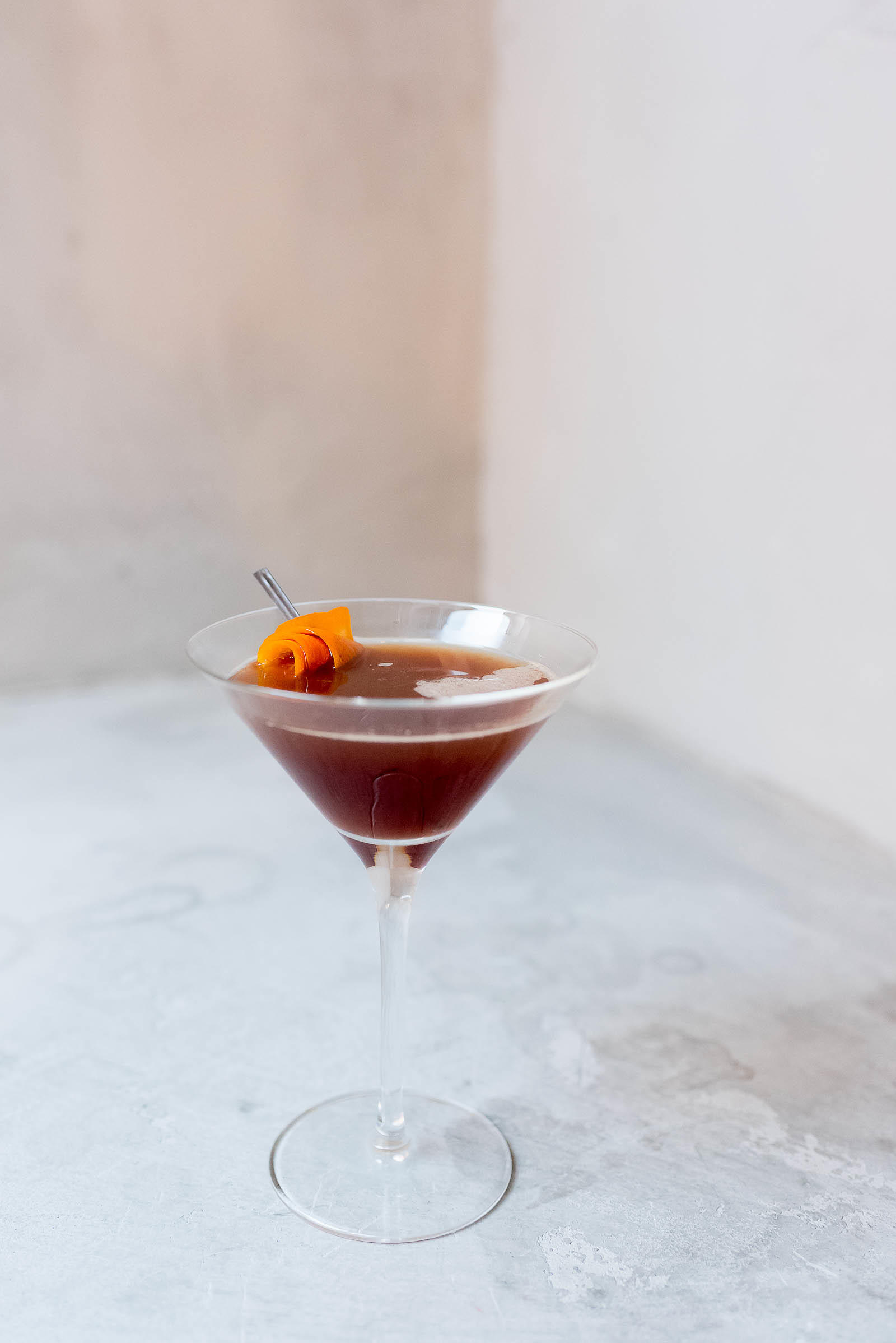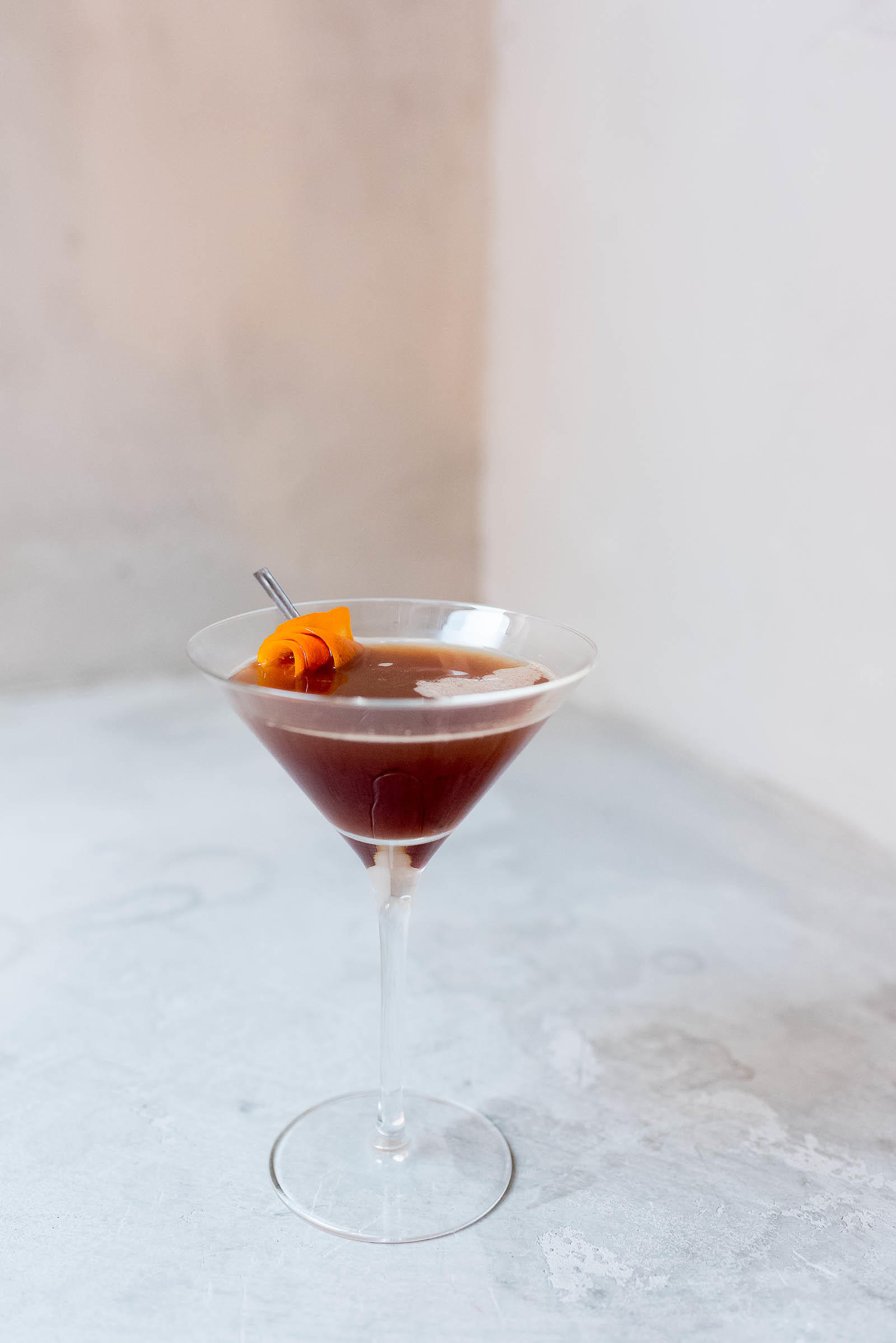 beautiful…

And ridiculously drinkable.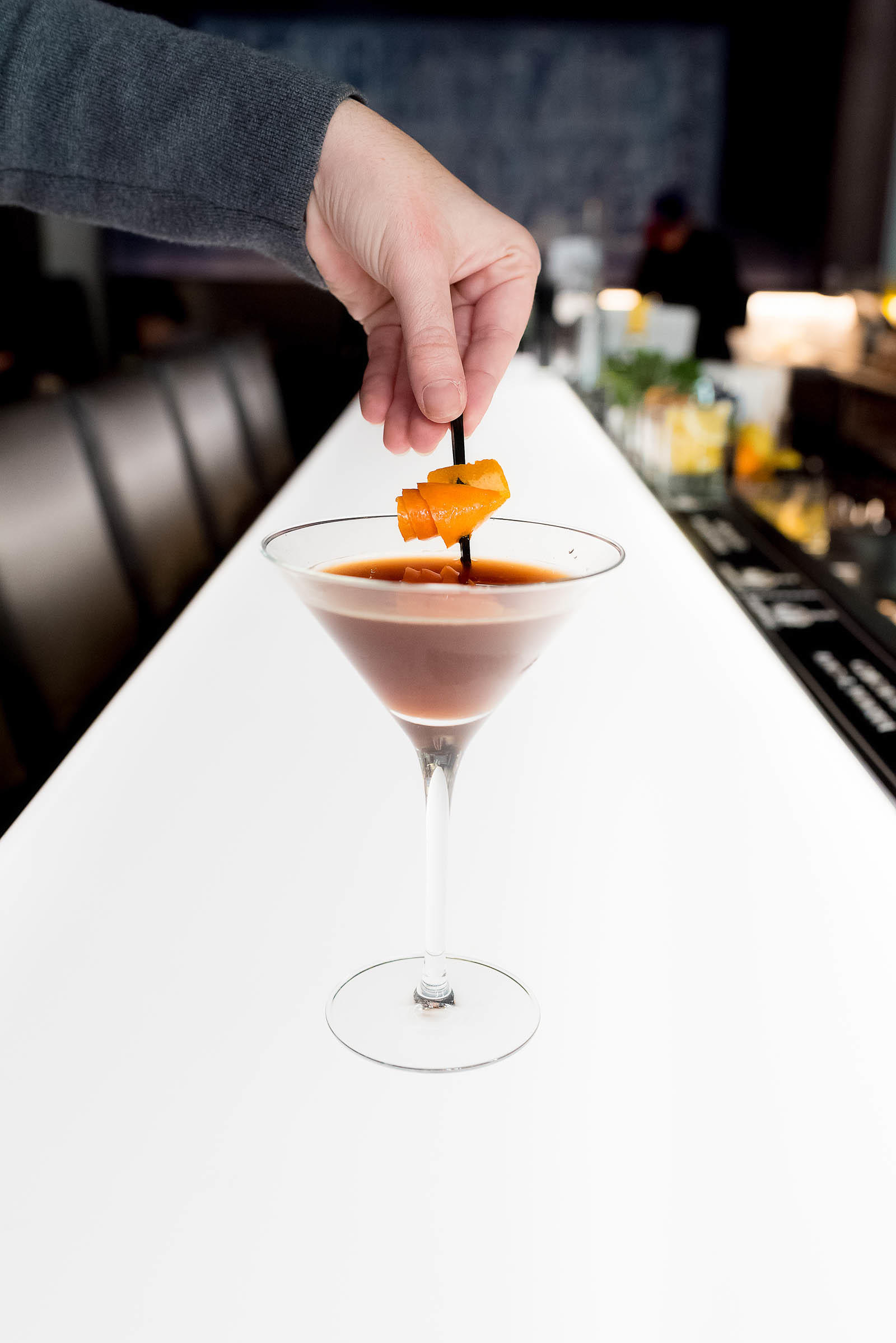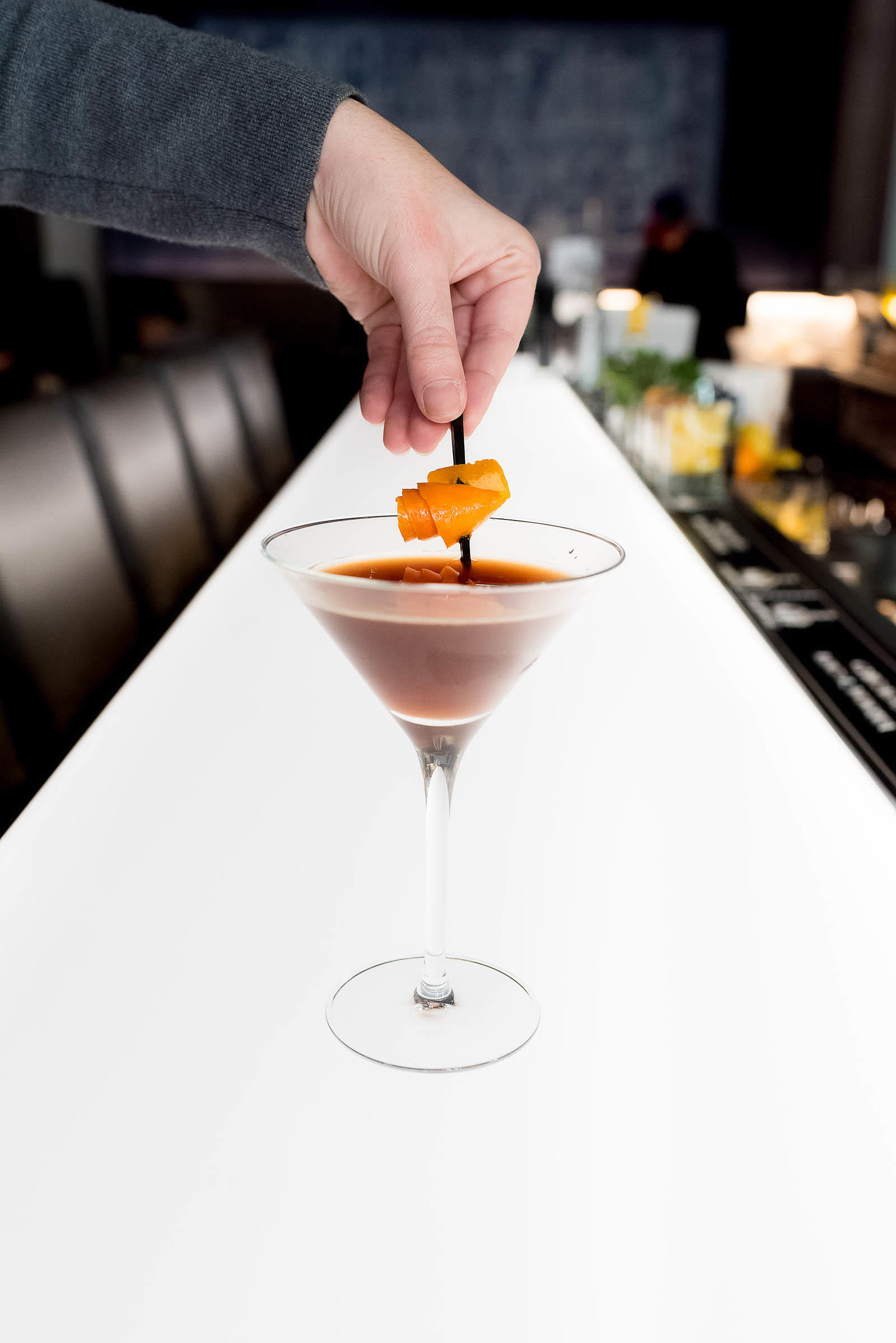 Not to mention photogenic!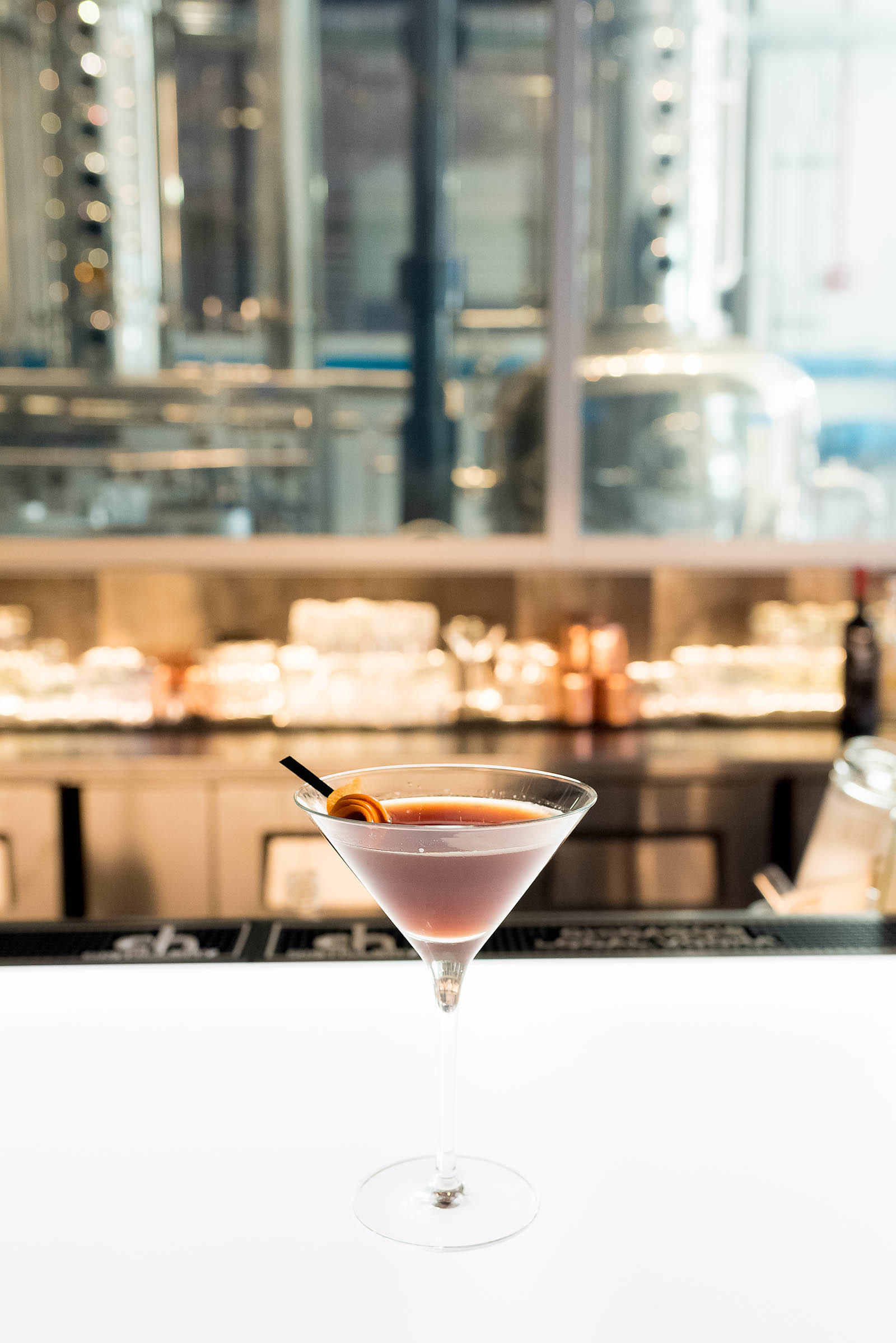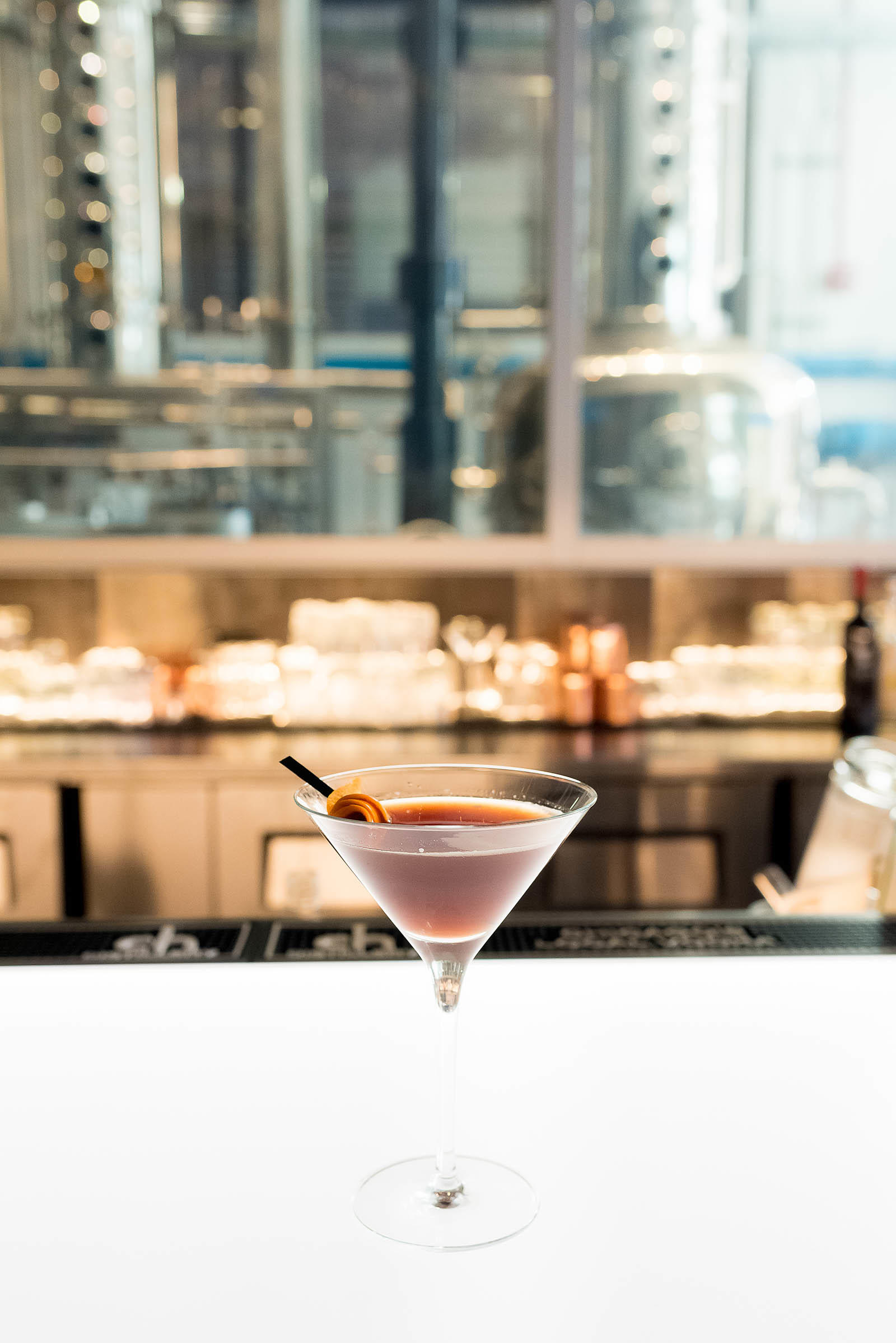 So if you find yourself at CH Distillery make sure to order this limited edition martini — the more sales of each martini, the farther along the martini makes it through the brackets!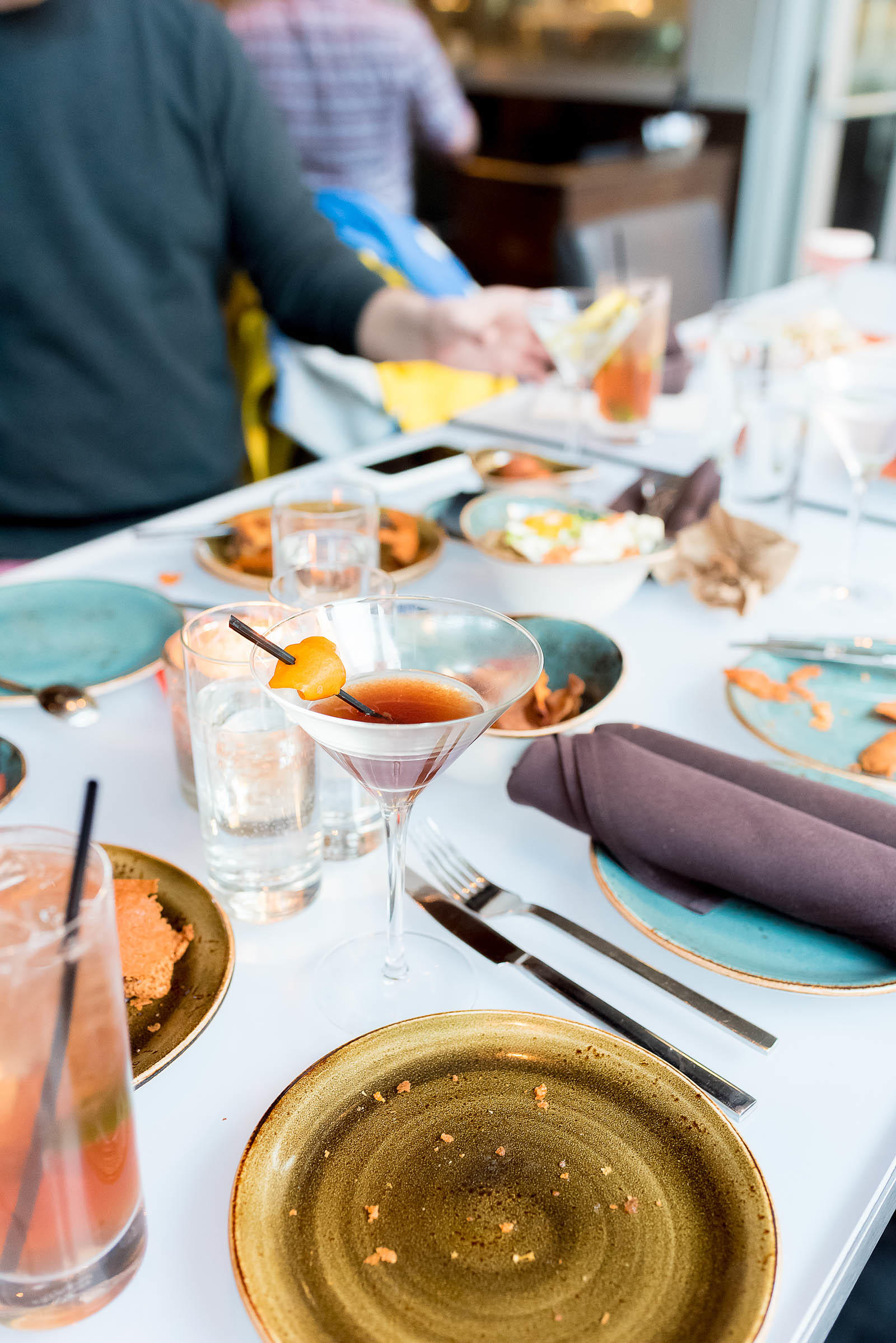 Be sure to stop by CH Distillery from now until April 1st to participate in the Martini Madness challenge! You'll get $2 off any martini in the bracket too!
But make sure you order a Scarlet's Walk — it pairs so well with a toasty grilled cheese and it'll be a delicious way to enter yourself to win some Martini Madness prizes too!
Running now at CH Distillery through April 1st!