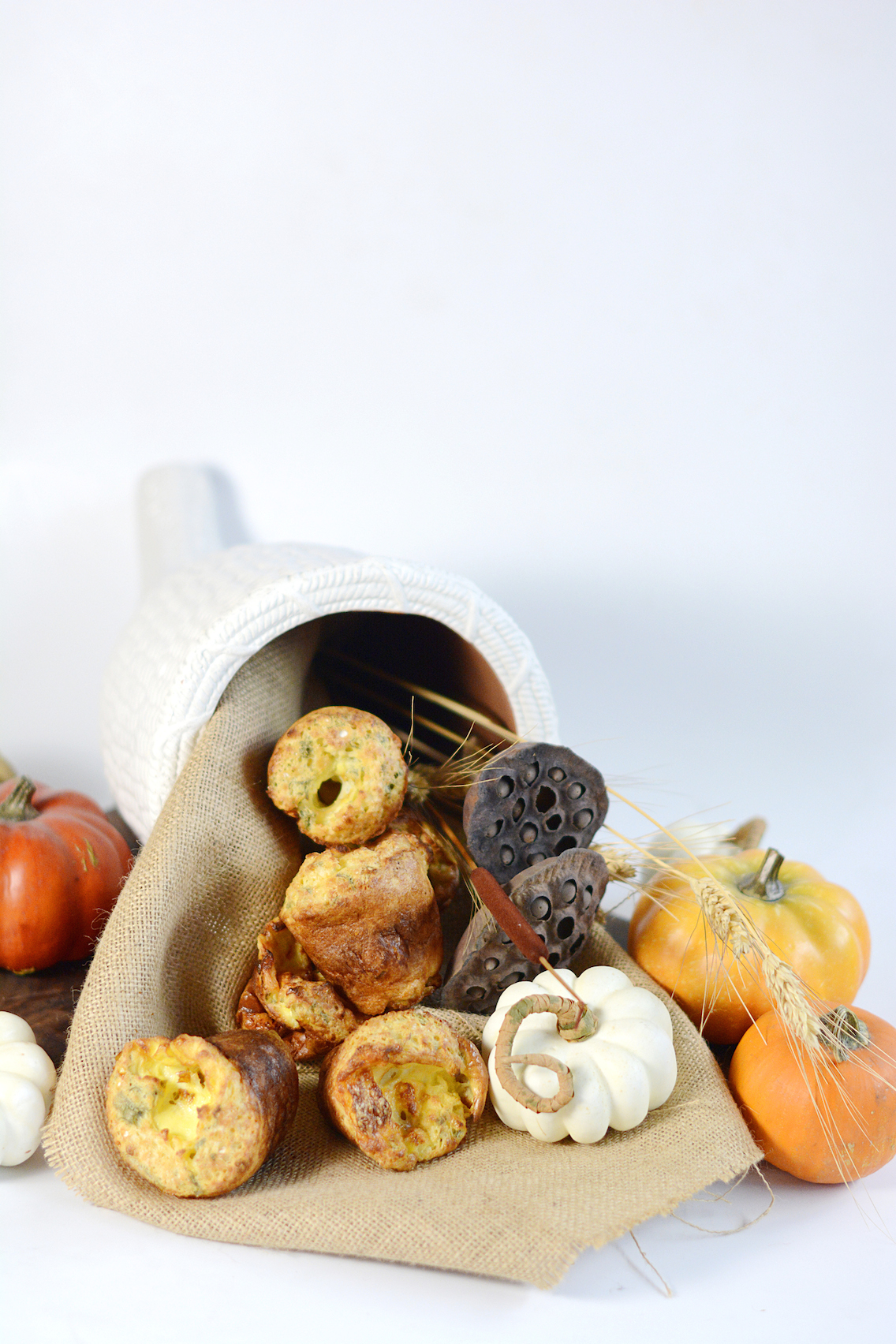 Happy Thanksgiving Week!
It seems like every year the holiday season starts earlier and earlier and Thanksgiving becomes less and less of a priority. And it's really a shame because there's so much to be thankful for about Thanksgiving.
It was my late father's favorite holiday not only because it centered around food (one of his deepest passions and one I certainly inherited) but because Thanksgiving was all about being with family.
It's not about counting the number of presents under the tree, focusing on the things we'll get. It's about being thankful and grateful for all that we have already. And sharing that thanks with the people most important to us.
So this year I'm sharing one of my family's favorite recipes, remixed with plenty of autumn flavors, for Thanksgiving.
Have you ever had a popover before? They're airy, puffy rolls that taste magnificent straight from the oven. And they only use seven ingredients, five of which you most likely already have in your kitchen.
So what are we waiting for? Let's grab our turkey oven mitts and get cooking for the family!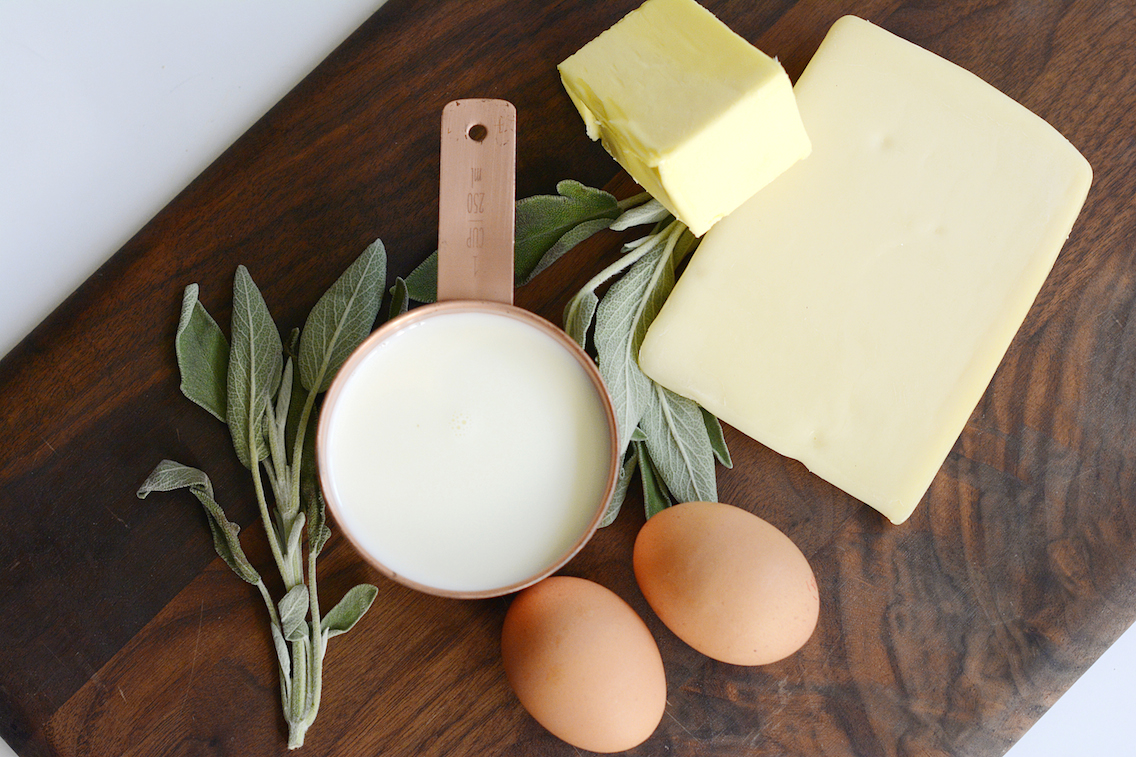 Sage & Gruyère Popovers
Yields 12 Popovers
2 Cups Milk
4 Eggs
4 Tbsp Butter, Melted
1 1/4 Cup Flour
1/2 Tsp Salt
1 Bunch Fresh Sage, Chopped*
1/4 Cup Gruyère, Cubed
Preheat oven to 450 degrees Fahrenheit. Grease popover pans with a little melted butter and set aside. Once the oven has come to temperature, place popover pans in the oven for approximately 8 minutes.**
In a large bowl, whisk together the milk, eggs, and melted butter. Once smooth, whisk in the remaining ingredients until well blended. Once popover pans are well-heated, fill the popover cups with batter about halfway and return to the oven.
Bake for approximately 18 – 20 minutes, then lower the oven temperature to 350 degrees. Bake for another 15 – 18 minutes until popovers are golden brown. Cool briefly before "popping" your popovers out of the pan. Enjoy with butter, gravy, cranberry sauce… really anything your heart fancies! They're delicious on their own too.
*The best way to chop any leafy herbs is to use the stack 'n chop method (demonstrated here).
**The key to deliciously fluffy popovers is to get the popover pans very hot BEFORE adding the batter. This helps them rise and develop their distinctive popover shape.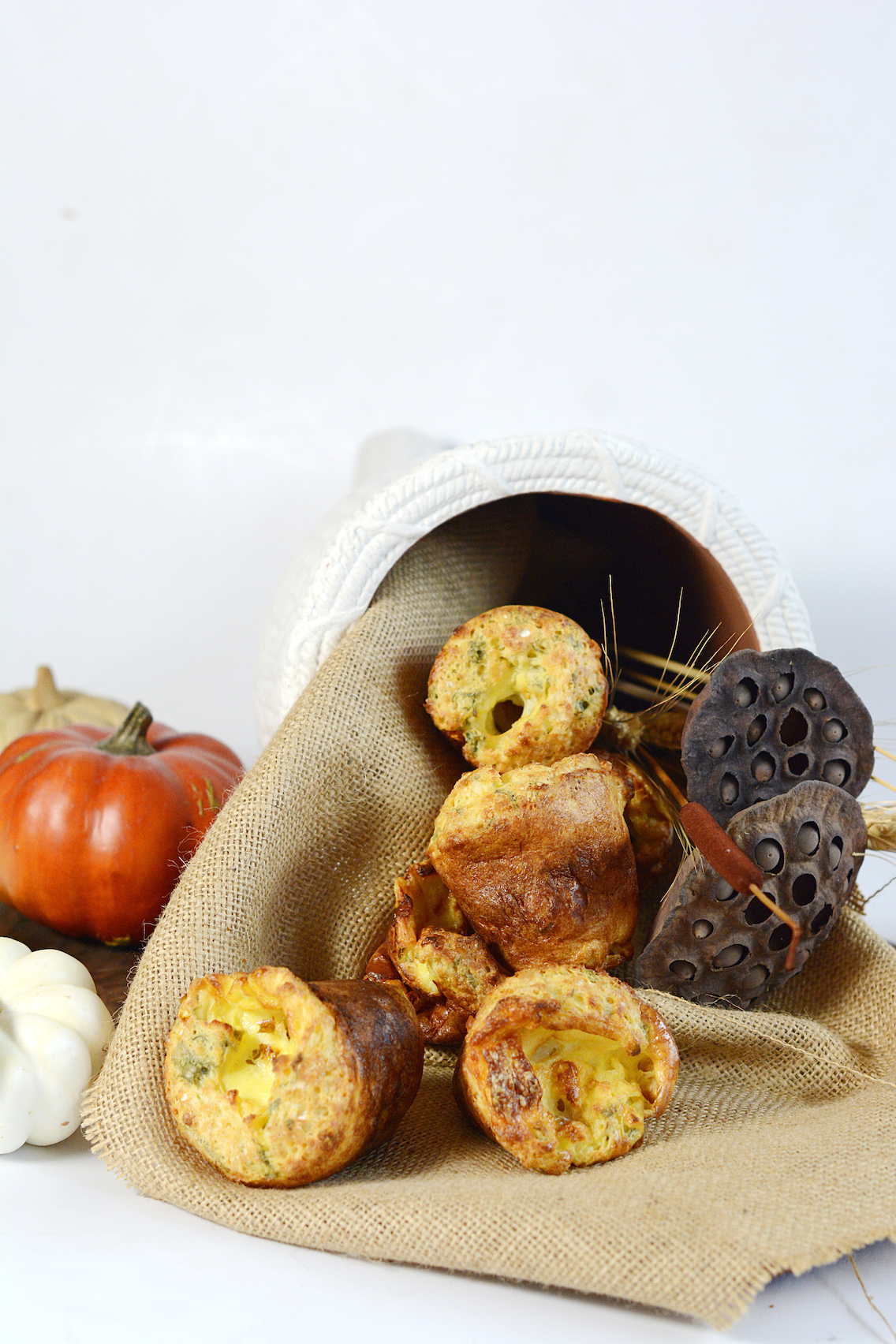 Pro Tip: Make your popovers a few hours ahead of time and reheat in a 350 degree oven for 5 minutes before serving at Thanksgiving dinner.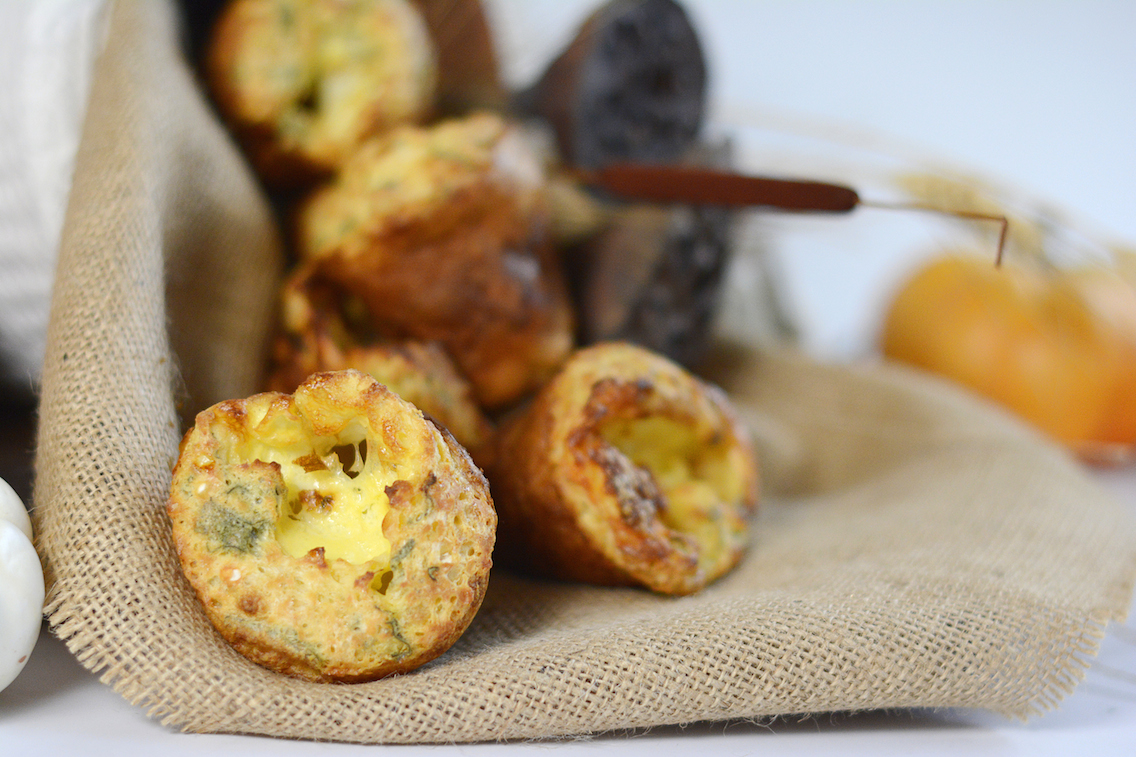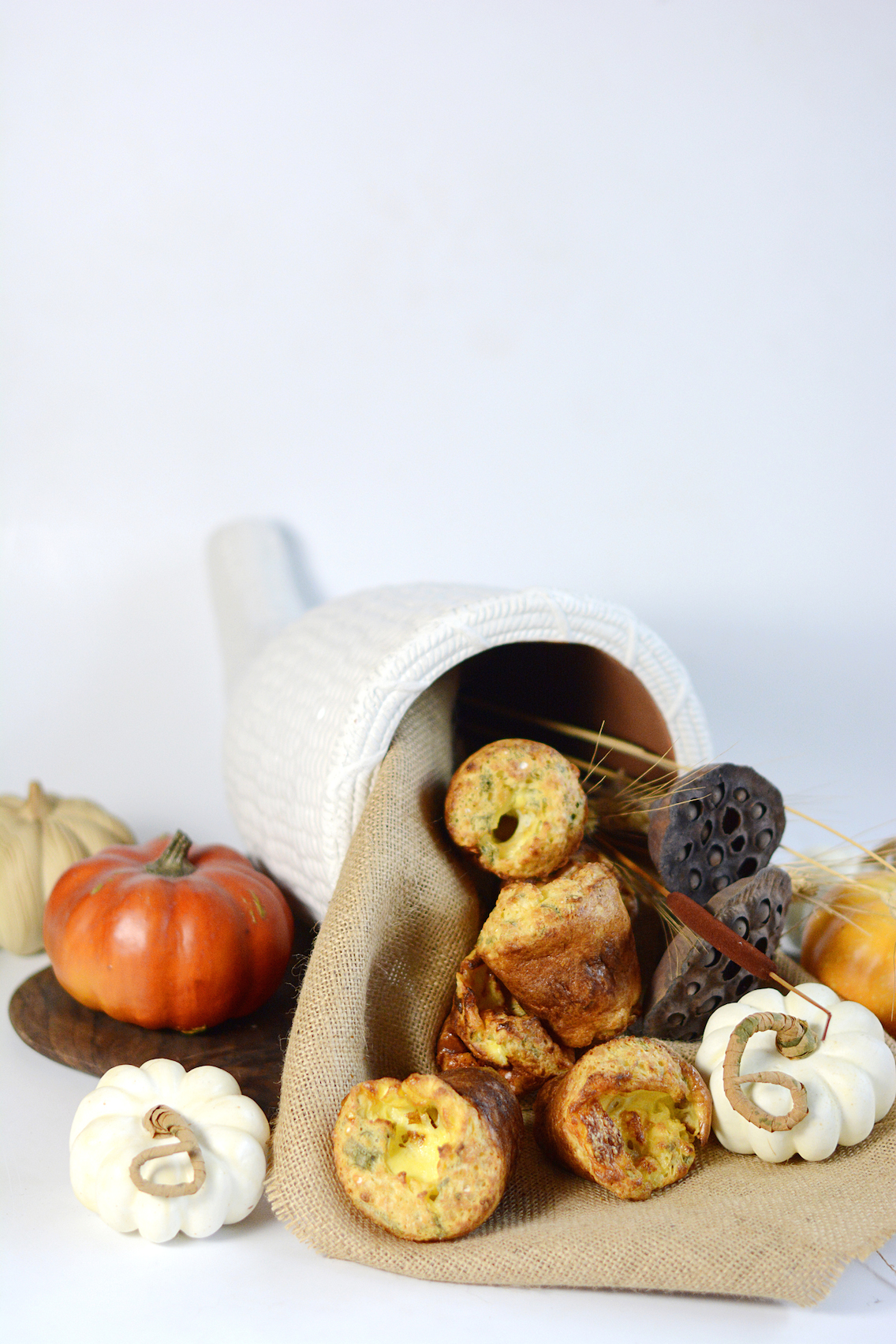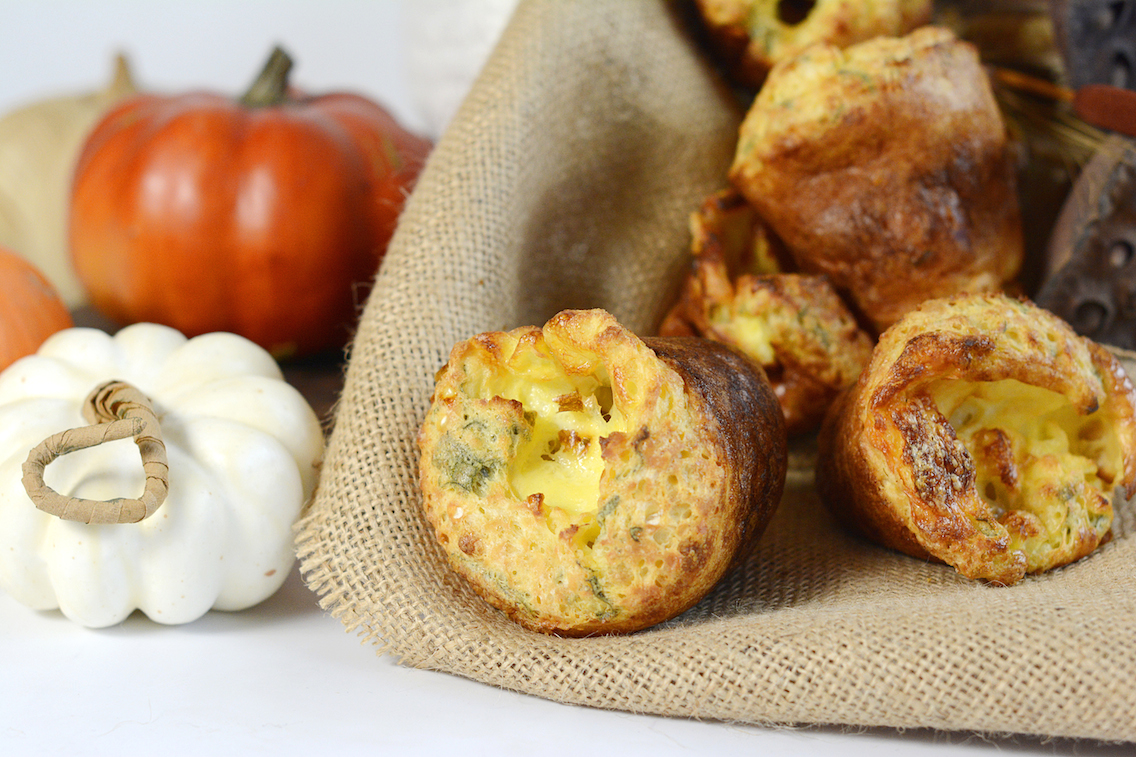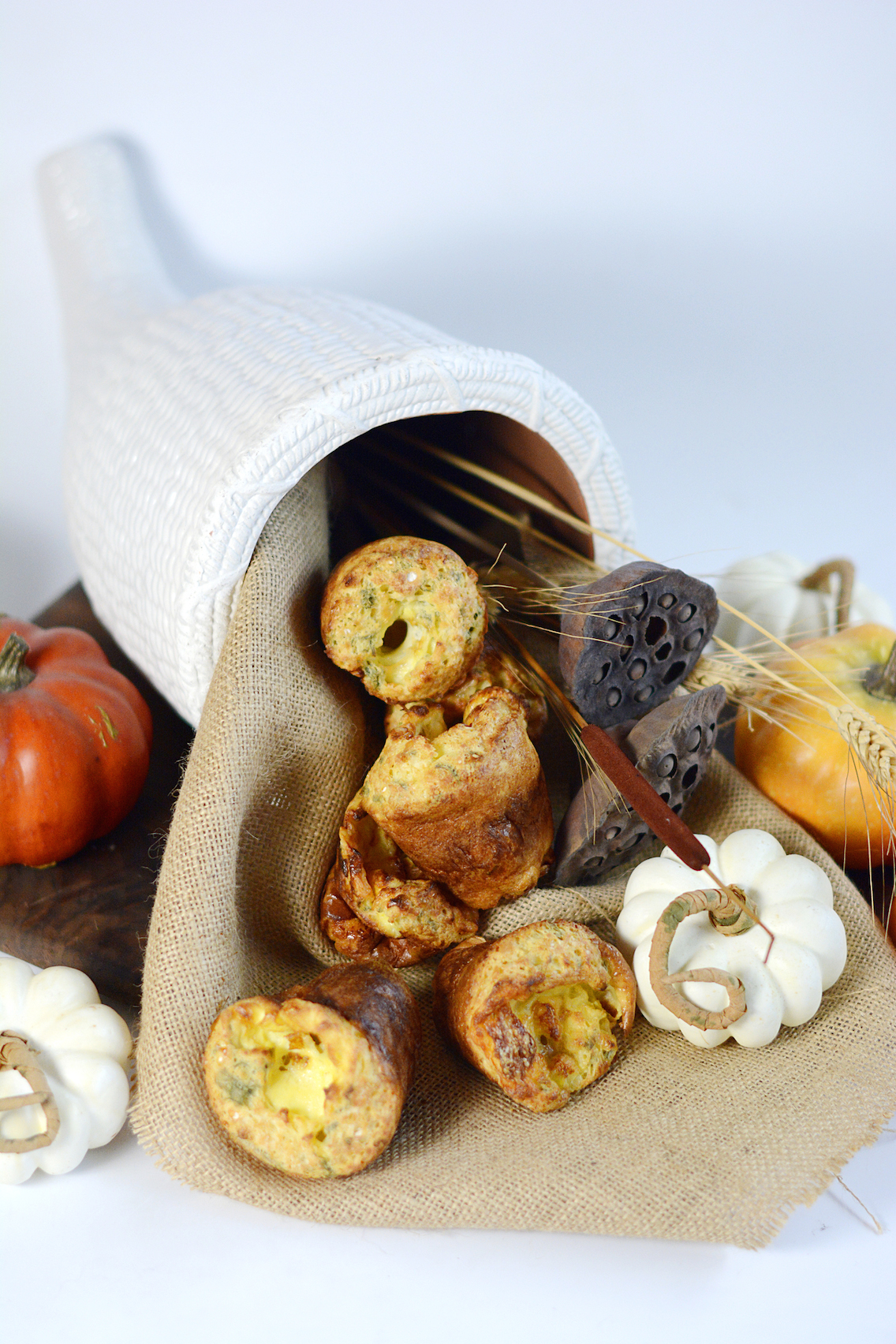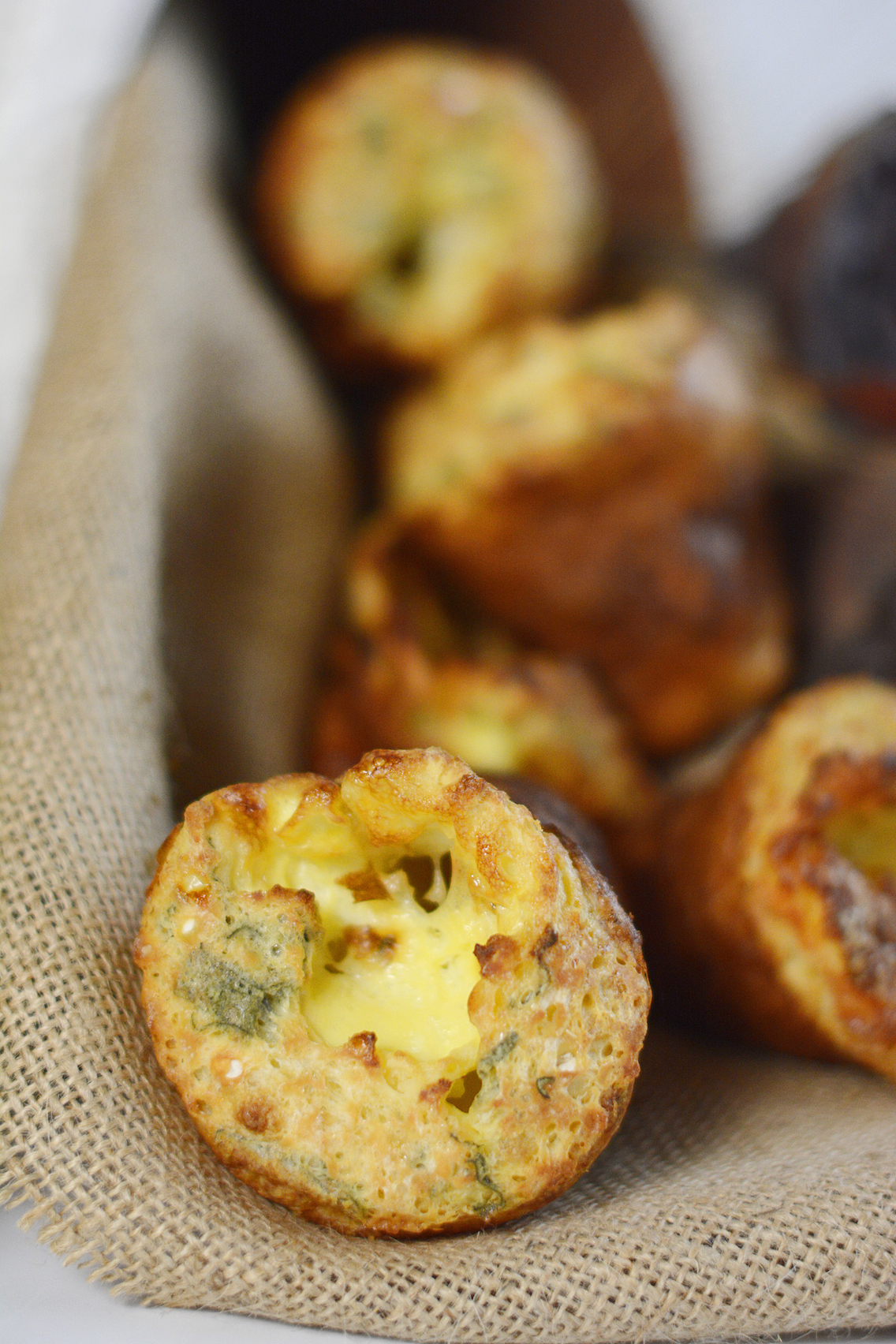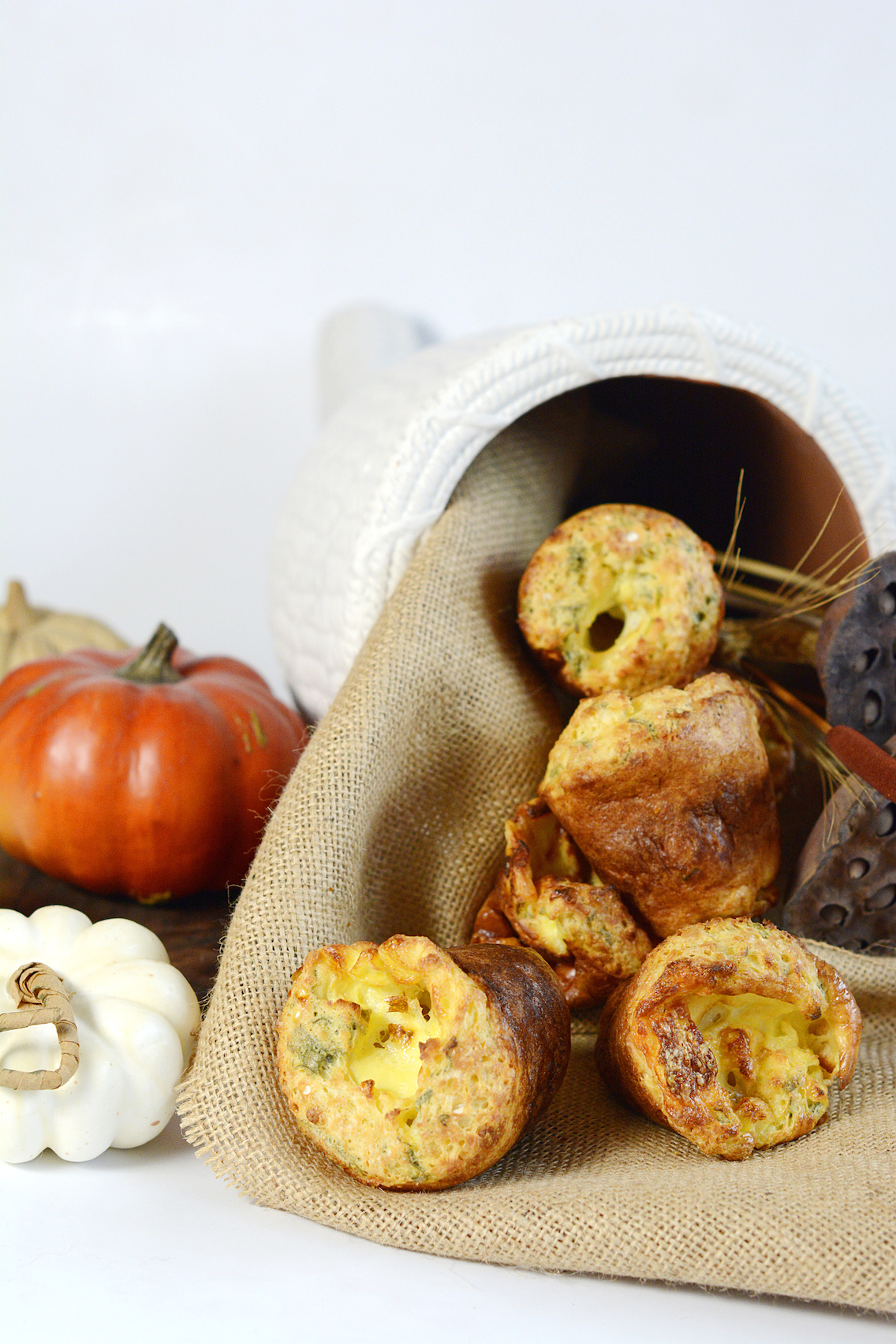 Don't forget to share your Sage & Gruyère Popovers photos with the #SedBona tag on Instagram and Twitter!