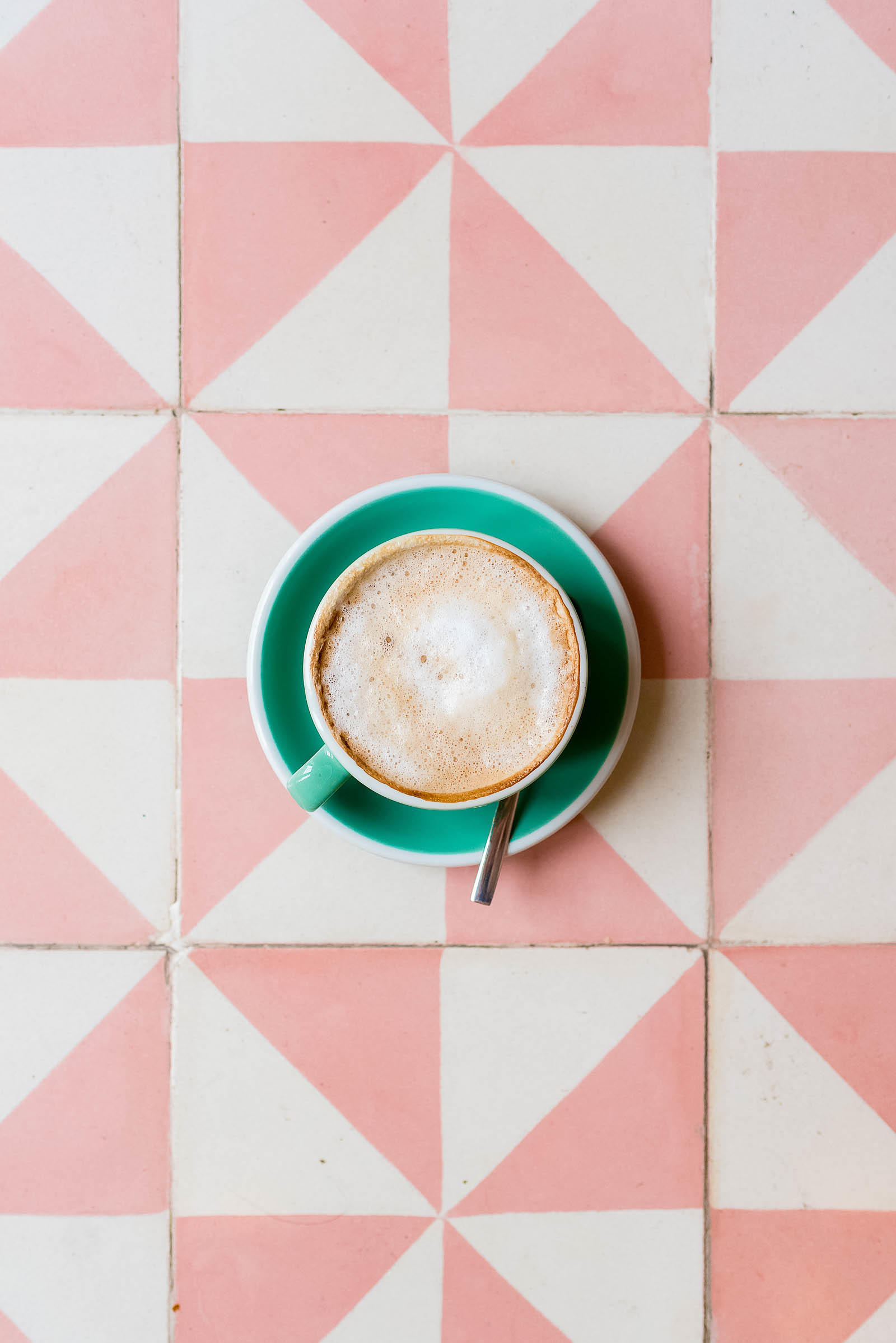 Whenever I travel I can't help but turn into a food tourist.
I never mean to be. Well I only half mean to be. But it always happens. It's in my nature as a food photographer — I must seek out the best food, the best cocktails, and the best coffees wherever I travel. Especially when I travel abroad like when I found myself in beautiful Mérida, Mexico back in April.
And, as I've already shared with you the best tacos in Mérida, it seems only fair that I show you another of my favorite hidden discoveries (it just so happens to be the cutest coffee shop in the entire city!).
Most people know I'm quite useless in the morning before coffee and so one morning before setting off on an excursion to the yellow town of Izamal, we ran into one of the loveliest coffee shops I've ever stepped into for some morning fuel.
You know I love beautiful, quaint spaces and perhaps no shop we visited in all of Mexico best exemplifies this than…
Latte Quattro Sette.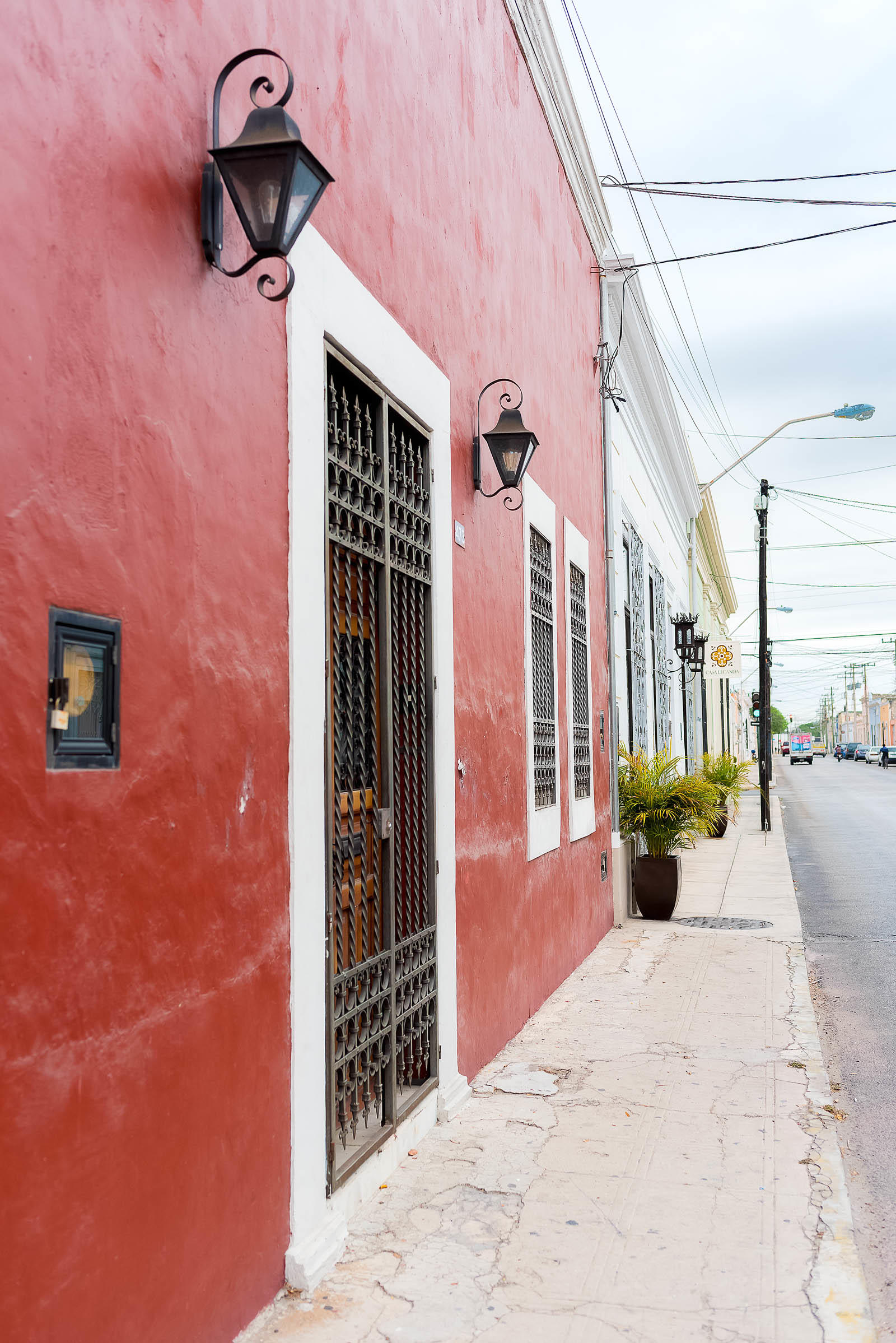 Tucked onto a quiet street right near the city center, you'll find Latte's unassuming entrance.
There's little more than a white sign out front to distinguish its door.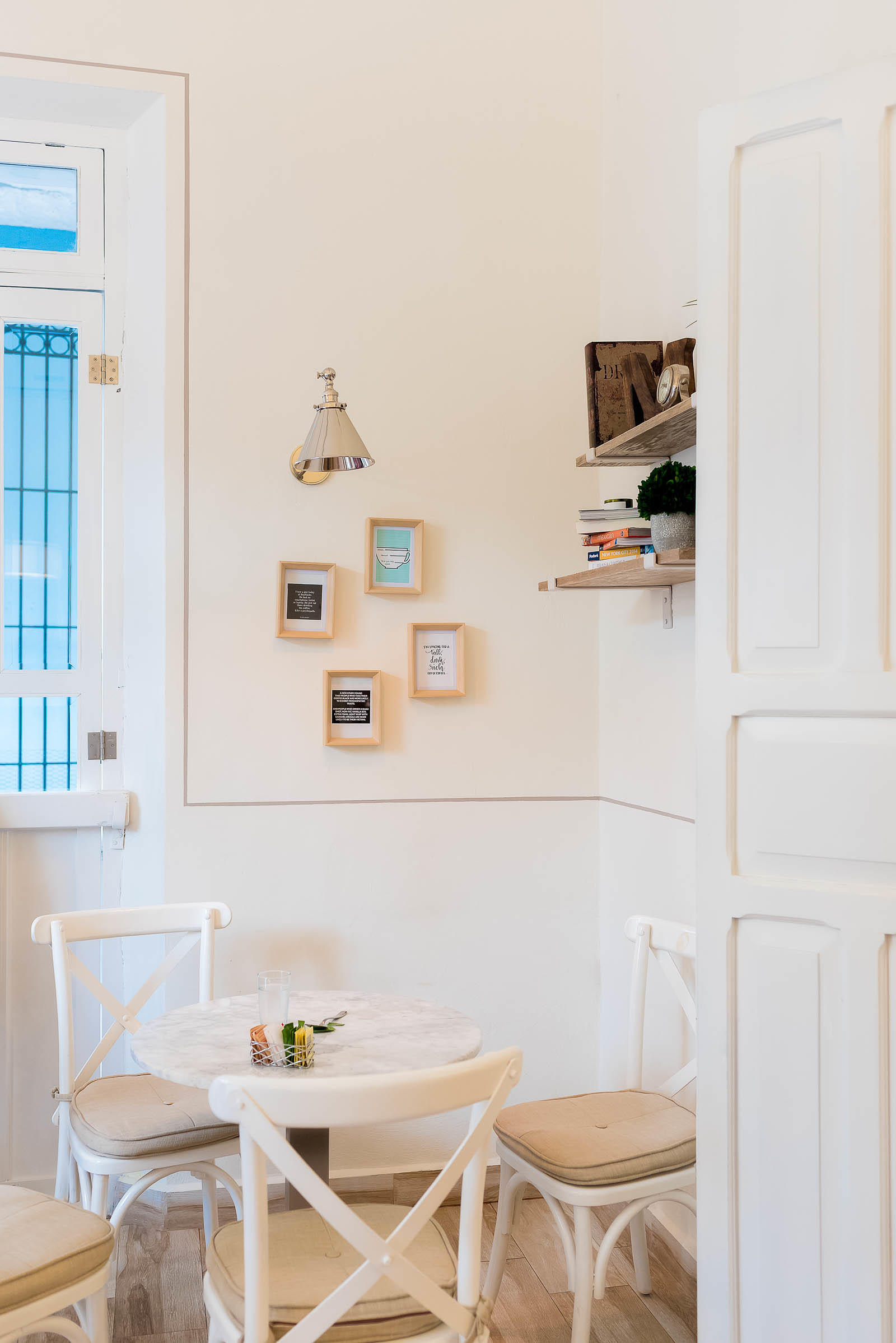 Inside Latte is a fresh, airy, and charming space that feels almost French in its vibe.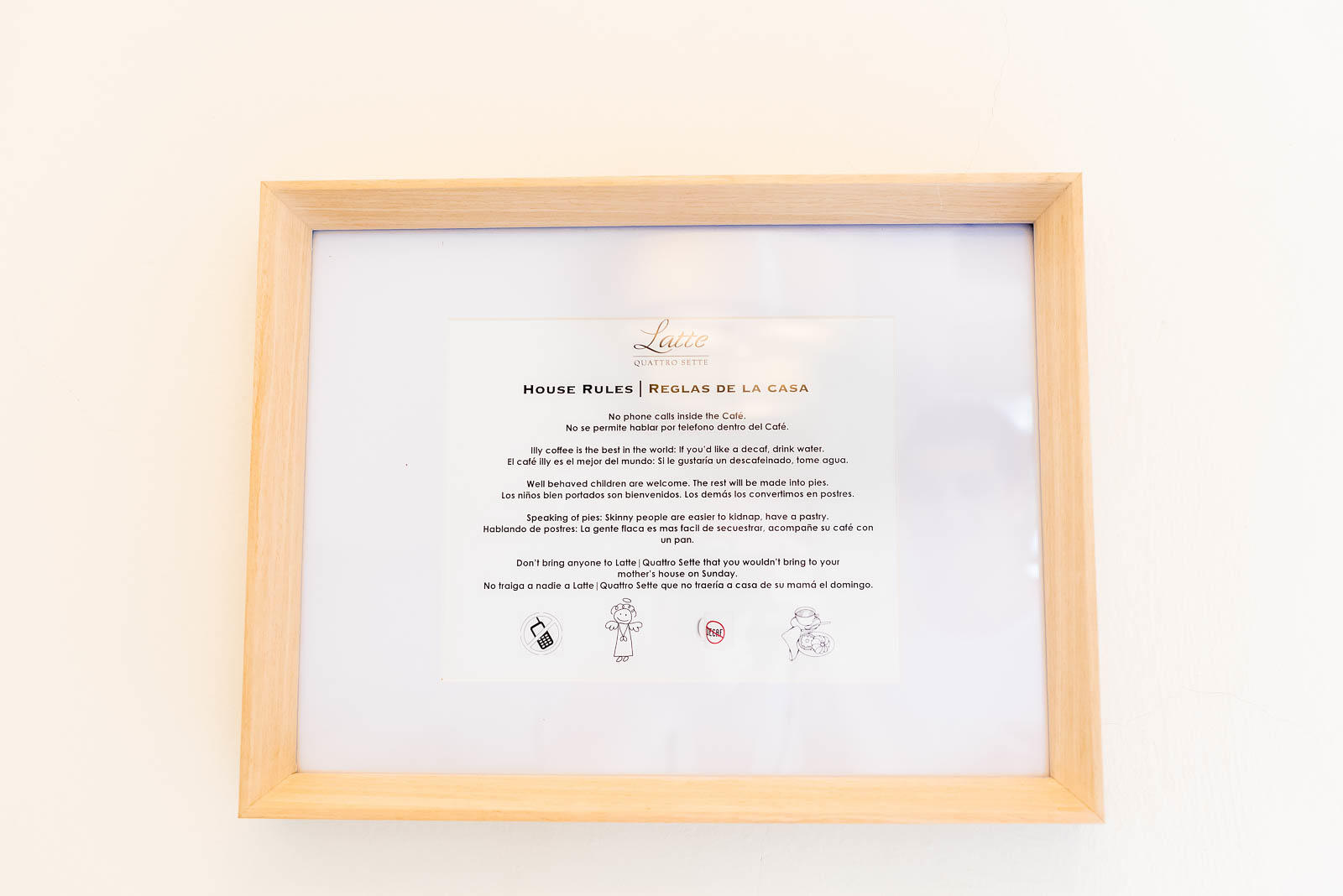 Except for the few very quirky, humorous details you'll find if you examine your surroundings very carefully (hint hint… always read the fine print).
"Illy coffee is the best in the world. If you'd like a decaf, drink water."
Yup, this is the sort of coffee shop I can REALLY get behind!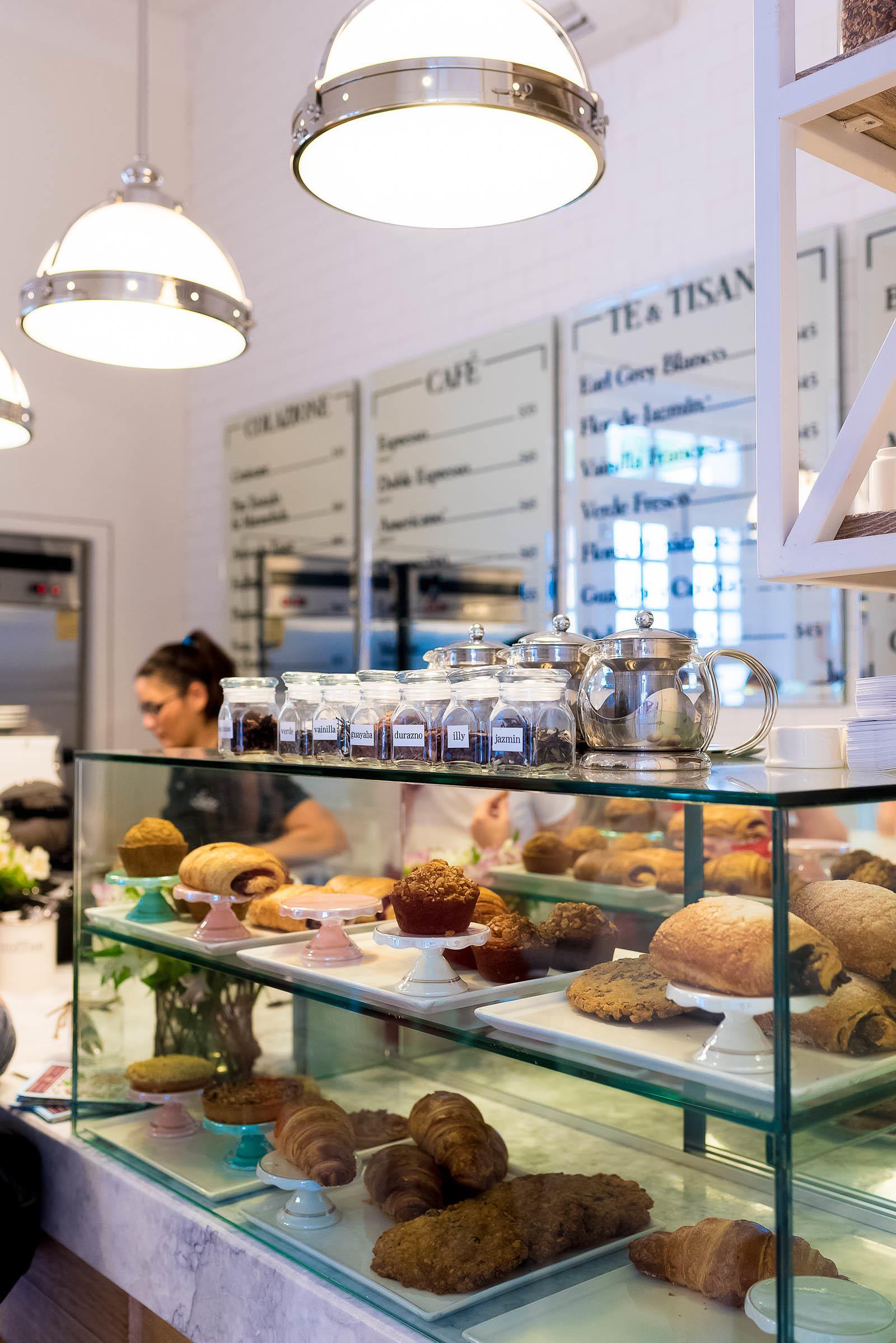 Like most good coffee shops, Latte has a delicious selection of drinks and pastries to choose from.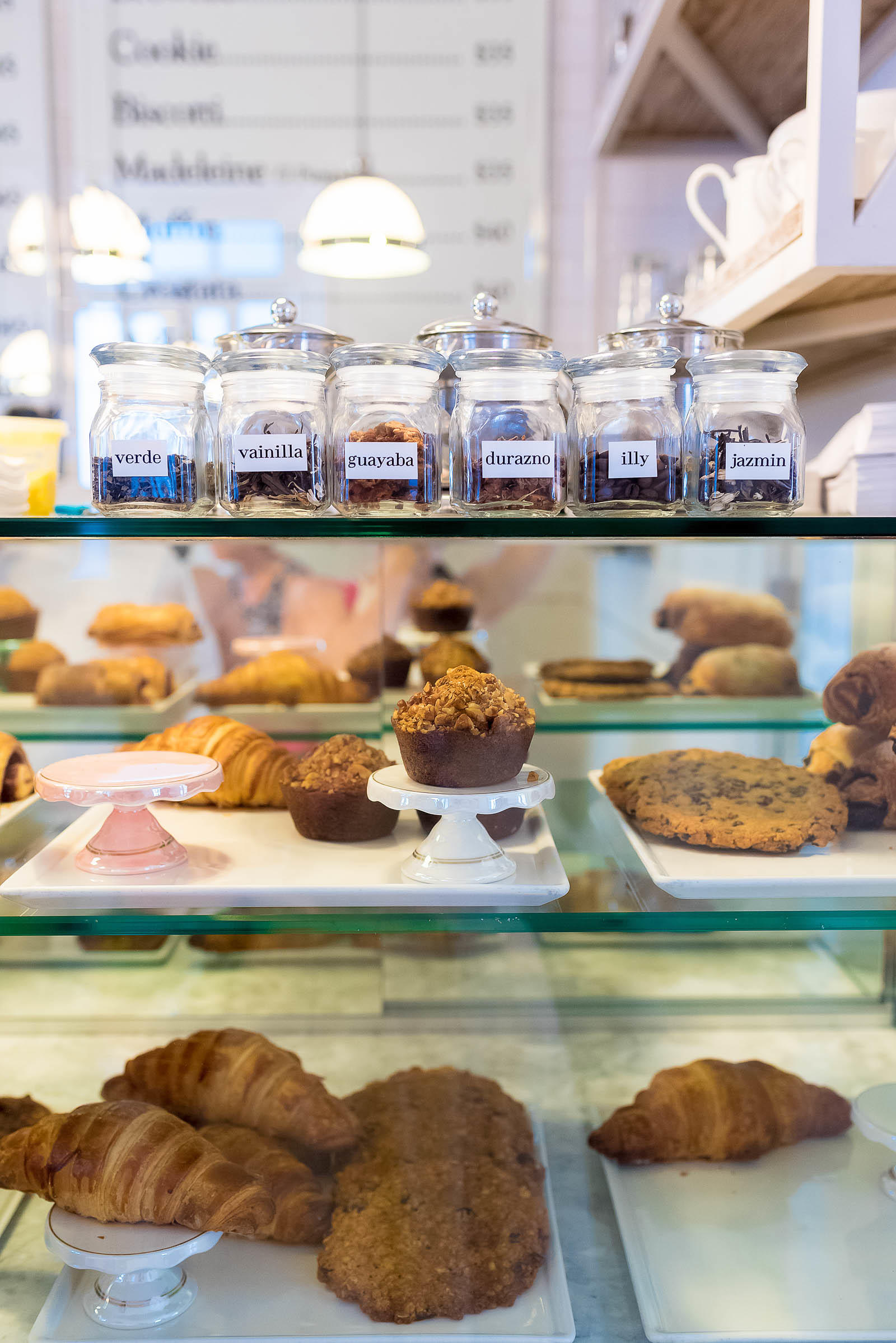 Though I'll admit I had a hard time choosing.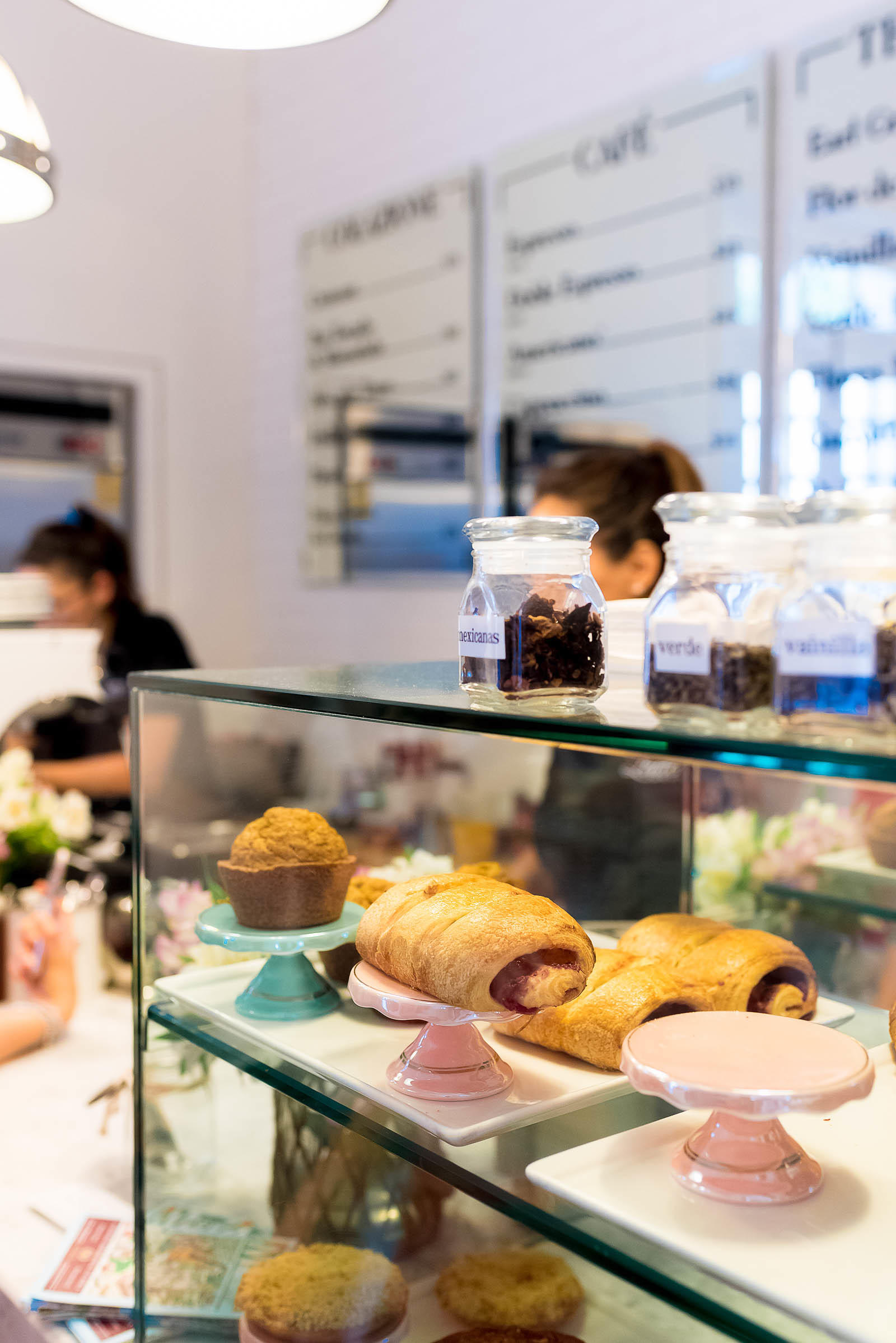 Wouldn't you?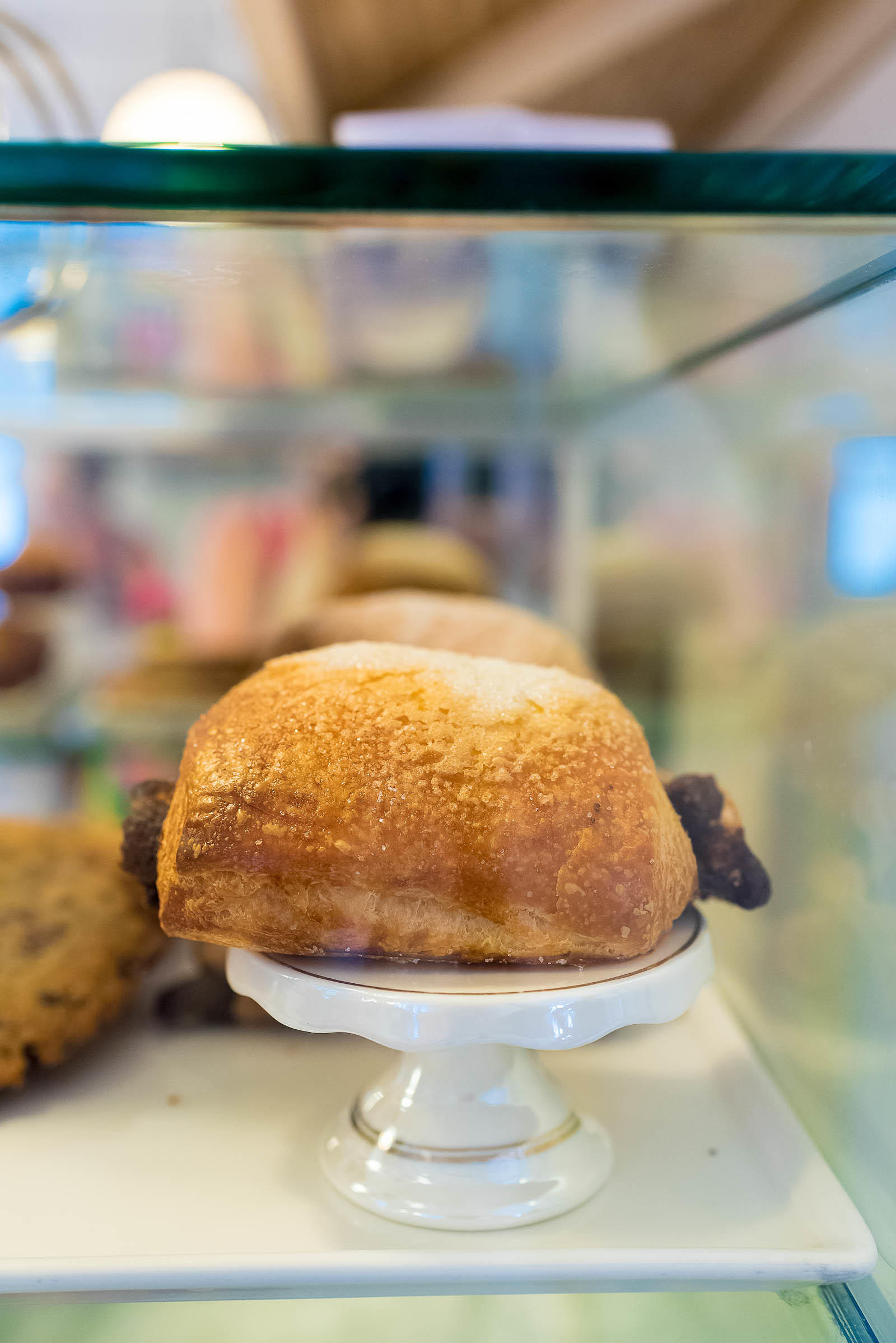 Hello, Beautiful.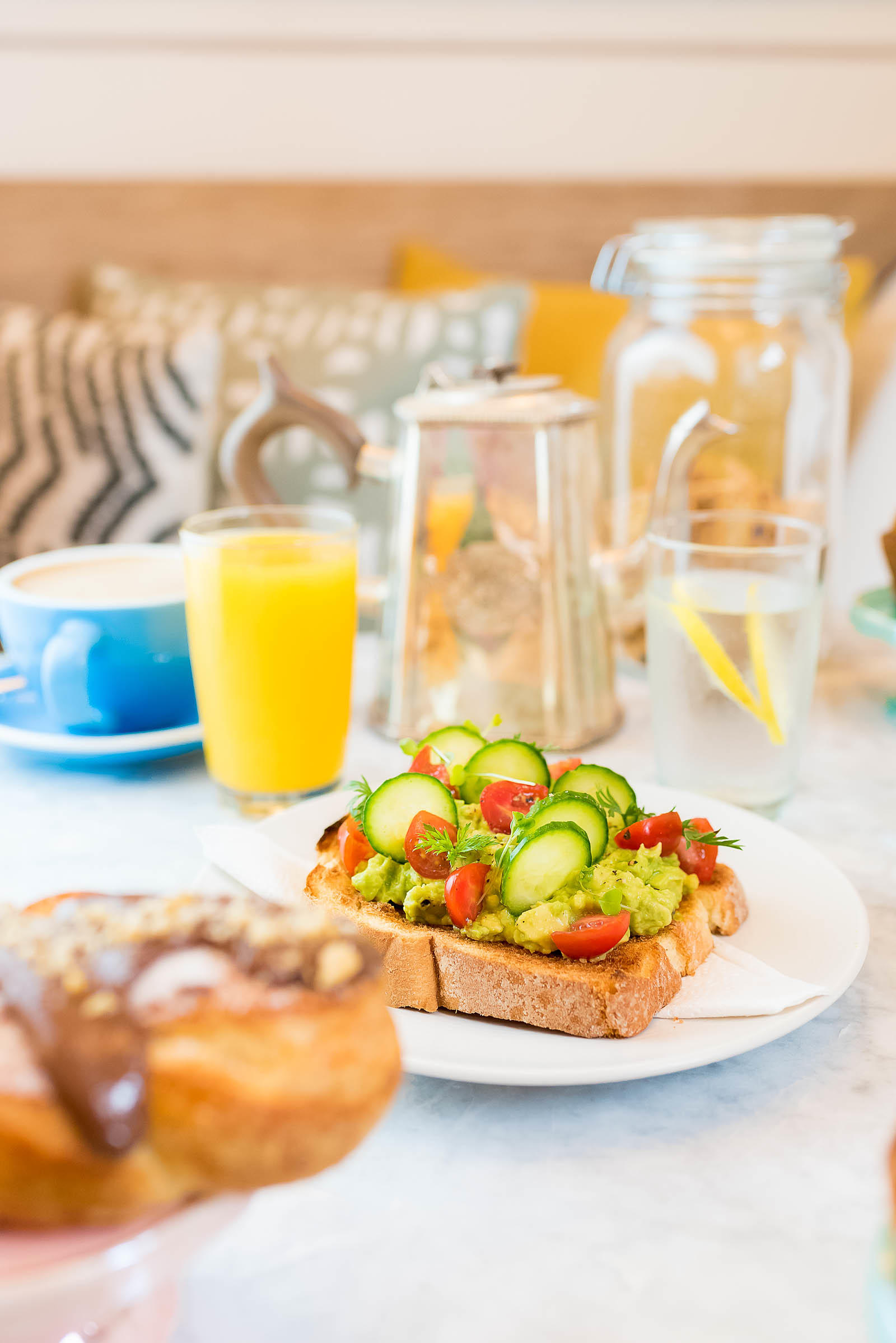 My personal favorite was this stunning avocado toast.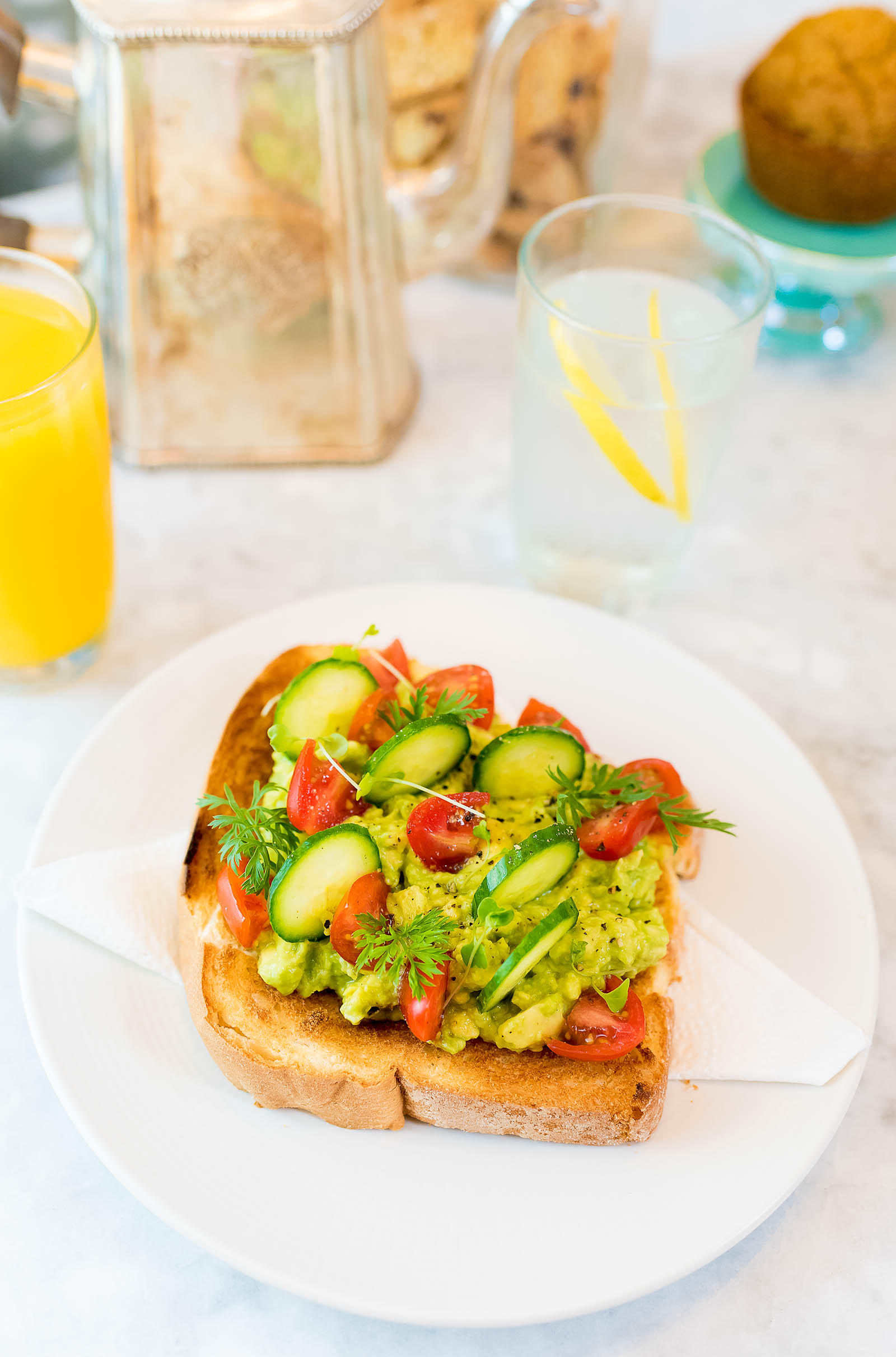 Which honestly felt prettier and more delicious than most of the avocado toasts I swoon over back home in Chicago.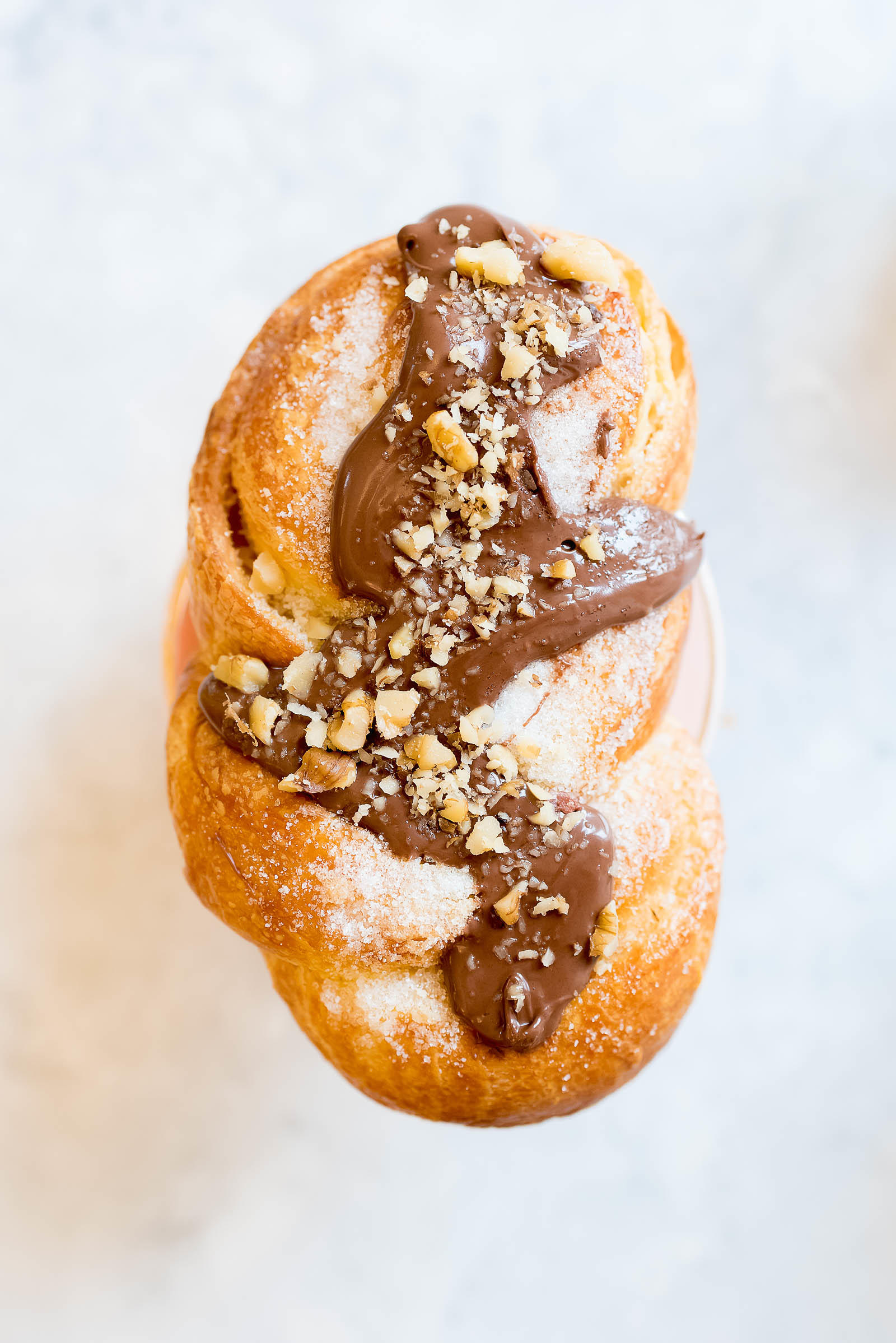 While Erin fell hard for this beautiful pastry.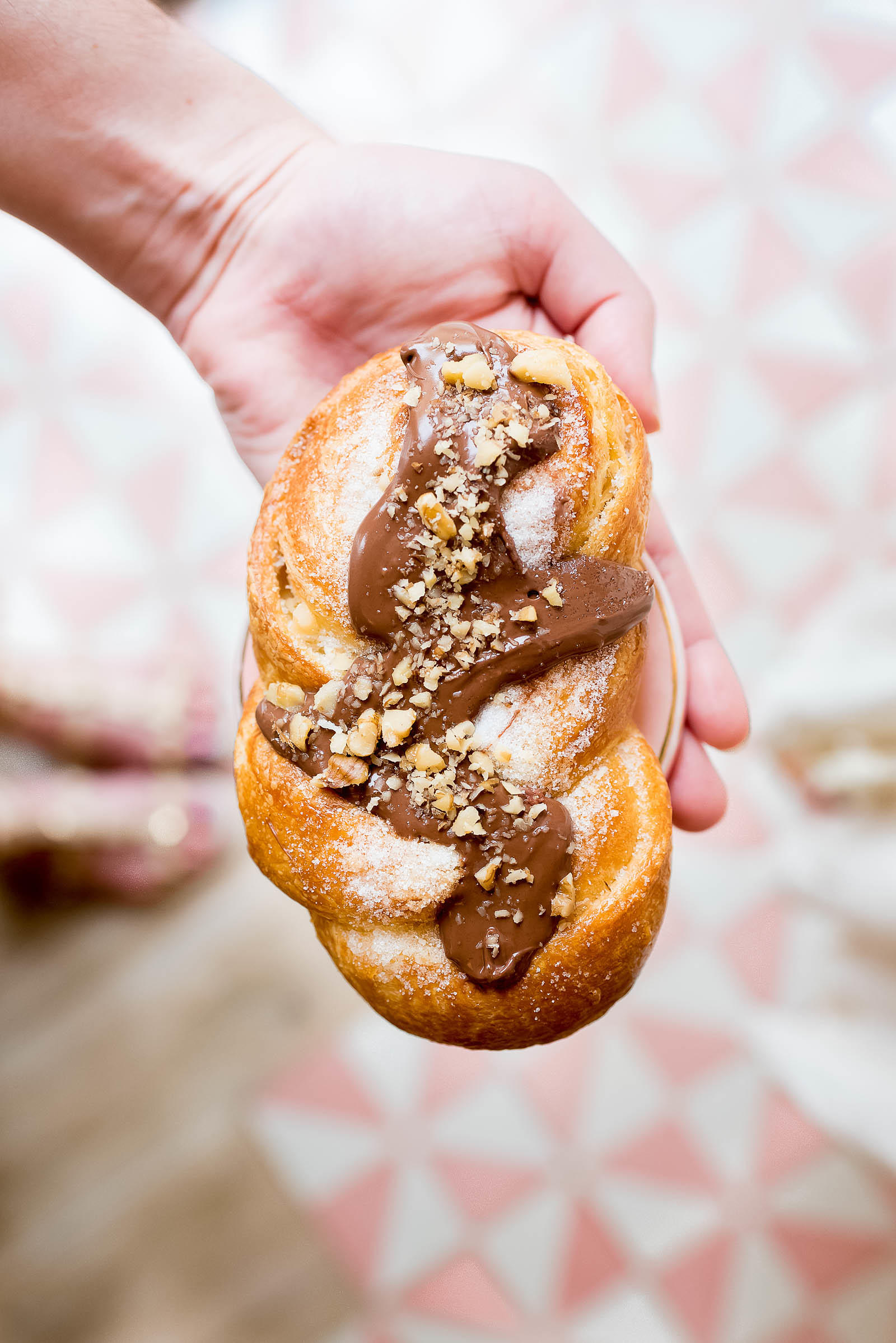 Nutella and hazelnuts wrapped in flaky dough? Honestly what's not to love?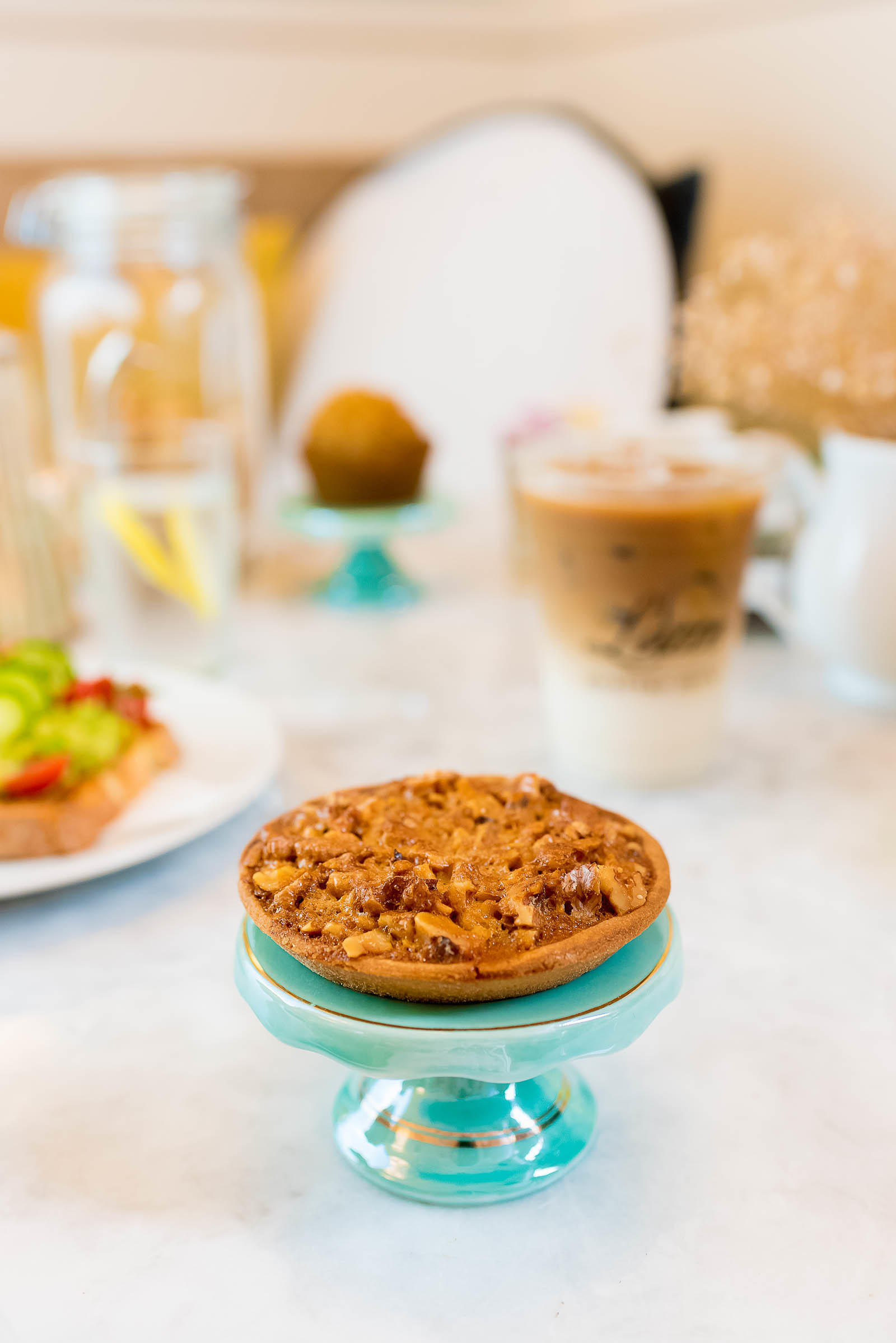 And how about this scrumptious little pecan pie?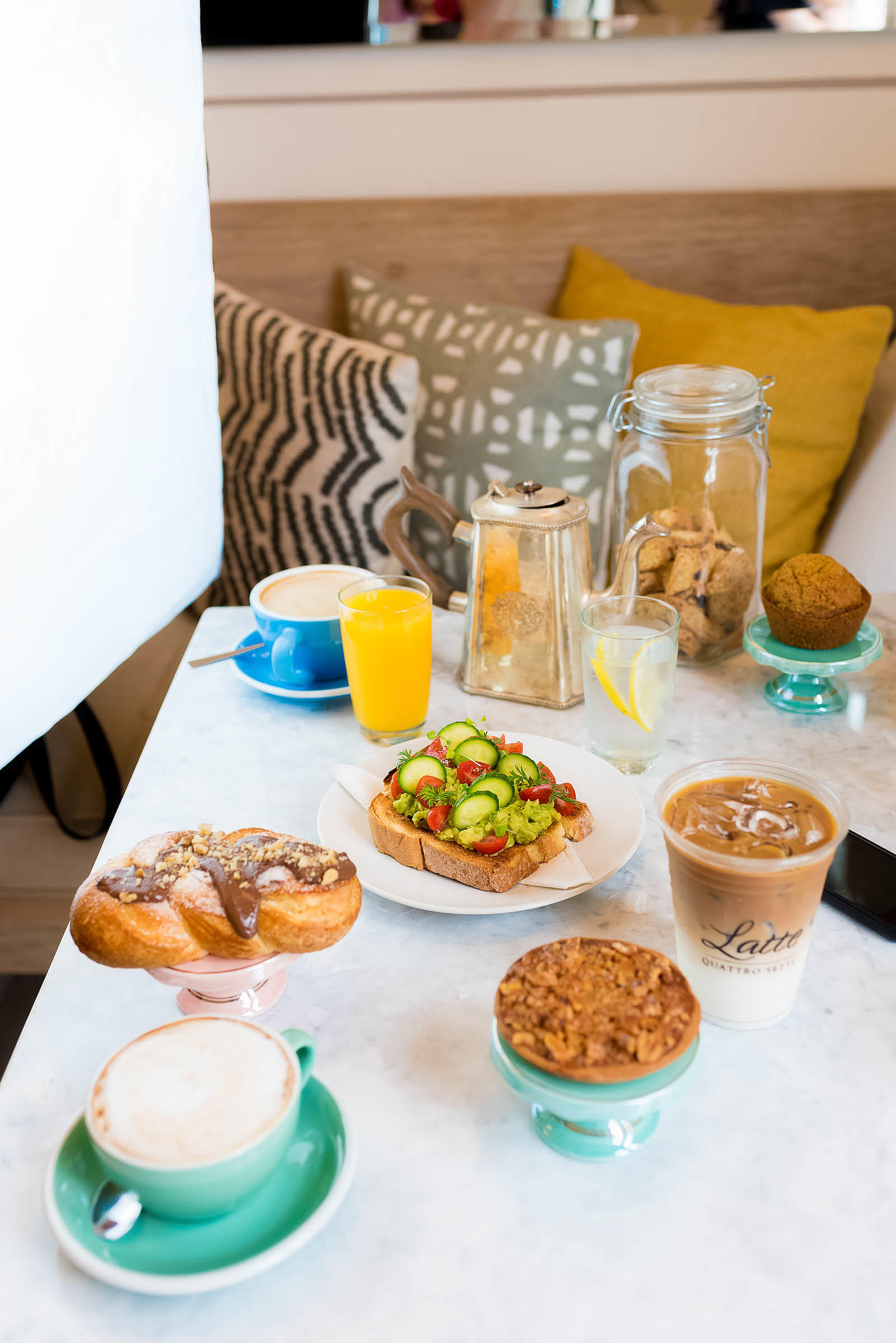 We were actually lucky enough to visit Latte while one of their own photographers was shooting and she very sweetly allowed us to play around with her set-up once she'd finished her shots.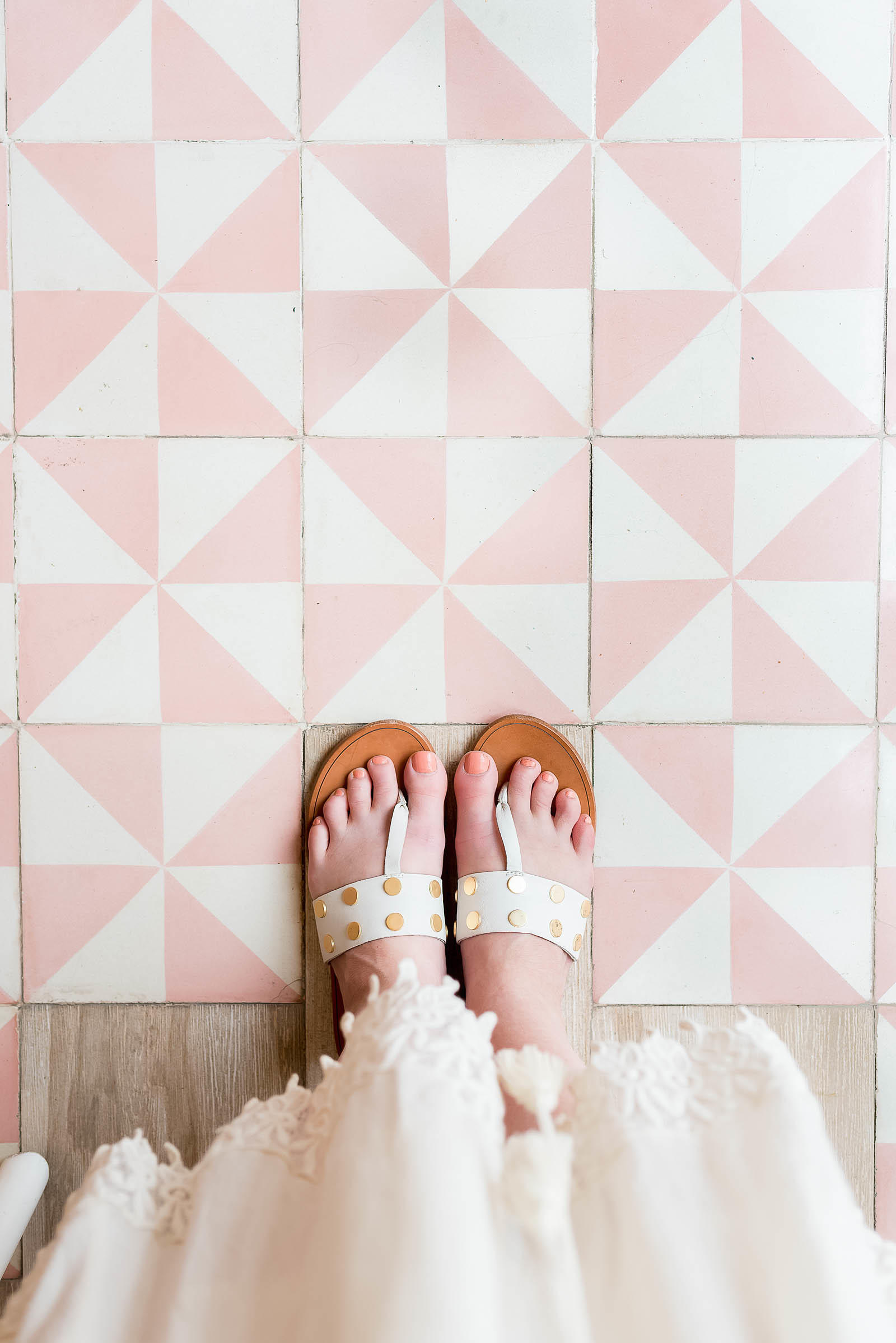 But even the floors in Latte are swoon-worthy! Suddenly I'm not only crushing on blush wardrobe pieces… now I'm crushing on blush tiles too.
If you find yourself in Mérida seeking out a beautiful, quiet spot for a morning coffee and delicious pastry, look no further than the foodie haven that is Latte Quattro Sette!