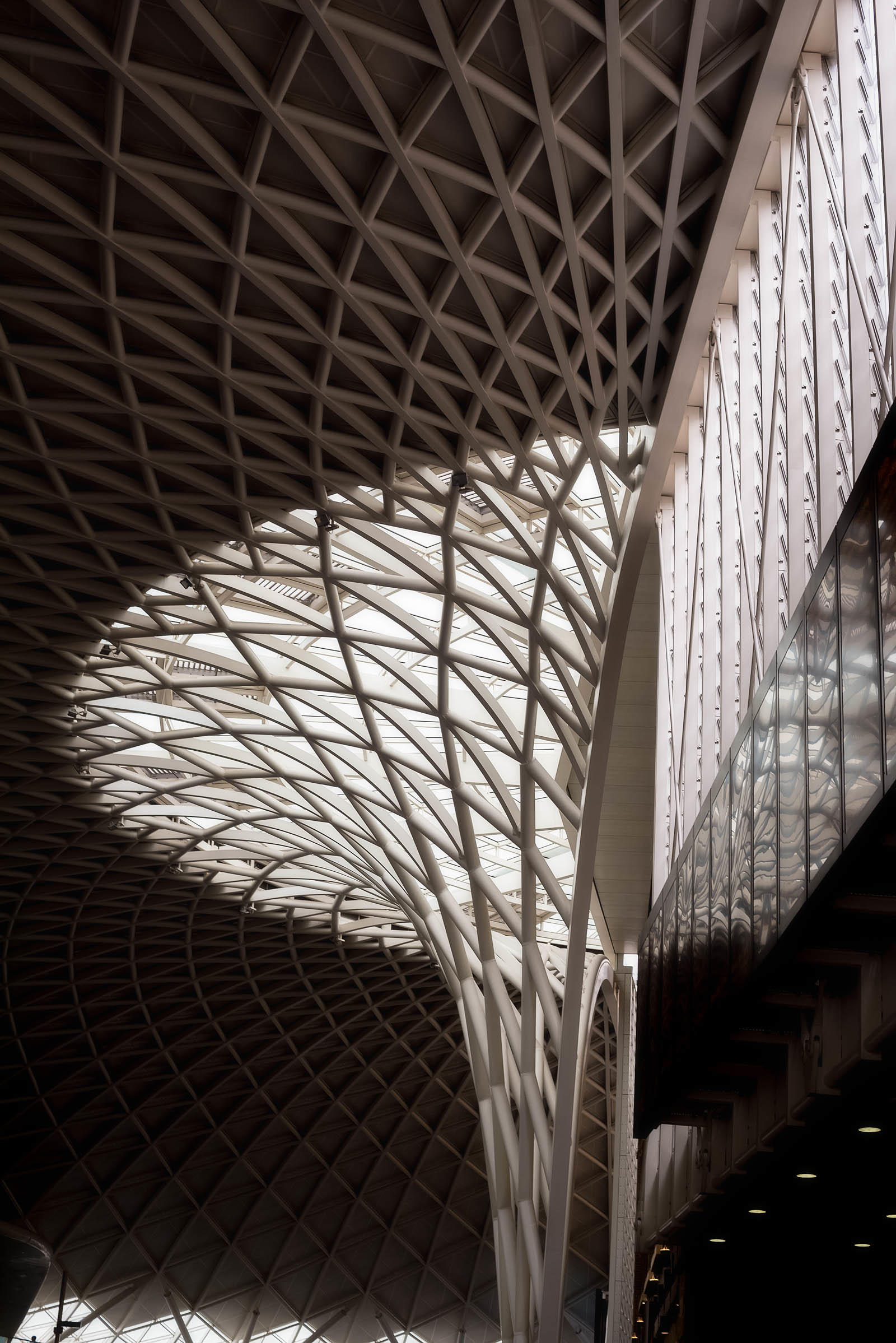 At the risk of embarrassing myself completely, I have to admit that my whole family and I are all HUGE fans of Harry Potter. We used to go to all the midnight releases of the books back when I was in elementary and high school. We even had a Harry Potter-themed Christmas tree one year complete with plenty of owls, quills, and parchment scrolls.
And when I turned 11 and didn't receive my letter from Hogwarts I was distraught. Devastated, really. I always suspected that I'd make a good wandmaker at heart…
So while we were gallivanting around London last September, my sister and I couldn't resist the opportunity to fulfill our childhood dream of going to Hogwarts — or at least diving through the magical gateway to Platform 9 3/4 and the Hogwarts Express train.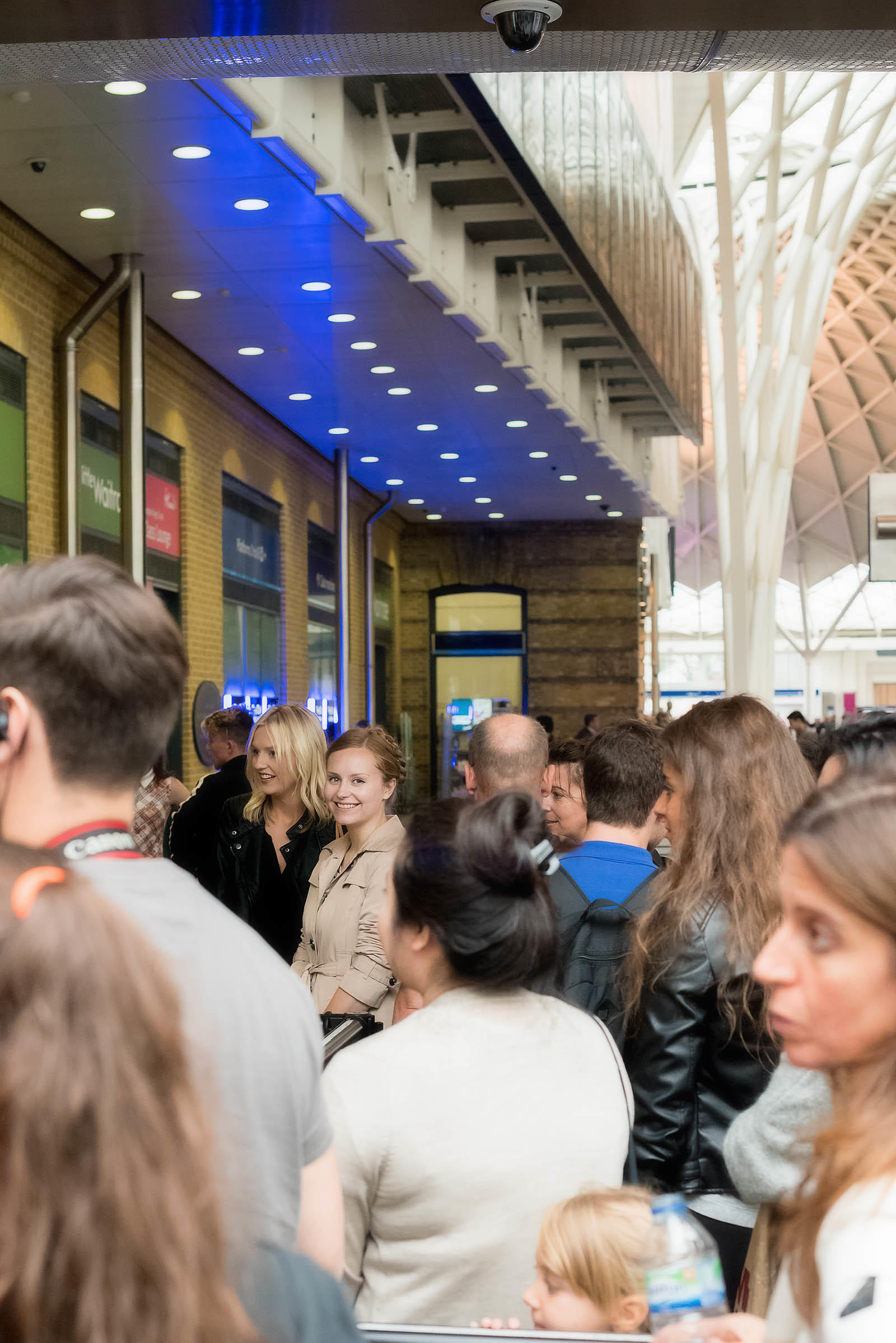 Outside of London Warner Bros. has set up an entire Harry Potter experience at their old studios but since we didn't want to lose an entire day to journey outside of the city we decided to do the second-best thing instead (and a FAR cheaper option)… go to Platform 9 3/4 at King's Cross Station!
Located directly in the train station itself (though not on the actual train platforms), Platform 9 3/4 draws thousands of people every year — so many that they have professional photographers and Hogwarts props for you to use in your shoot — all for FREE! There's always a long line but the wait isn't too bad and everyone there seems relatively friendly and kind. Though Hubby and my Mom decided they weren't as dedicated to the Hogwarts shots as my sister and I were so they stayed behind to shoot us amidst the chaos from afar.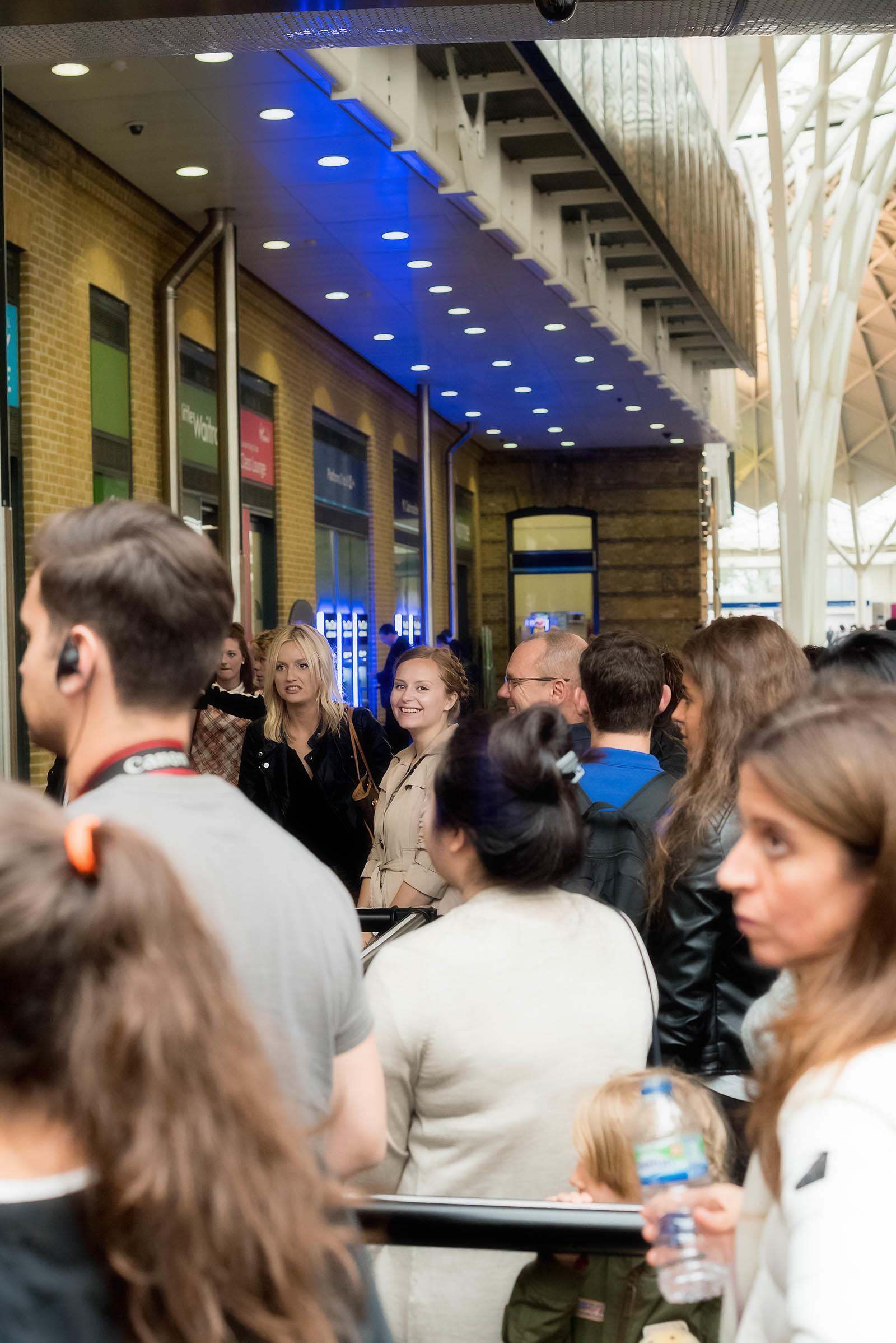 And in line we waited…
What a PRICELESS face my sister made once she figured out she'd have to wear the same scarves everyone else in line had donned… I won't lie, I was a little unnerved by that too.
(Warning: If you're a germaphobe, remember to bring your own scarf)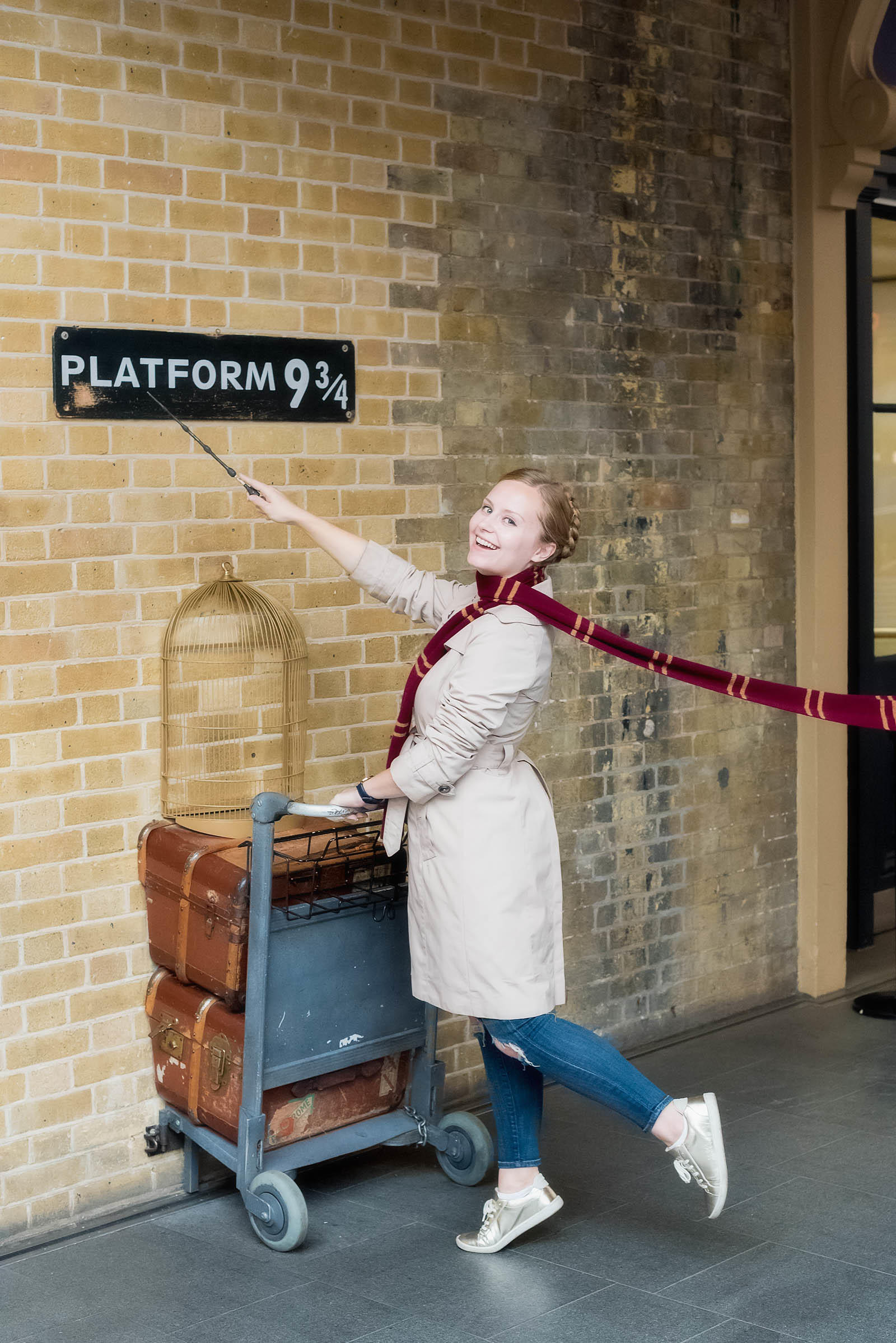 But true Harry Potter fans do what they have to do. We held out breath, donned the communal scarves of our houses of choice (Gryffindor for both of us, obviously) and posed in all our ridiculous glory, reliving our greatest childhood dream.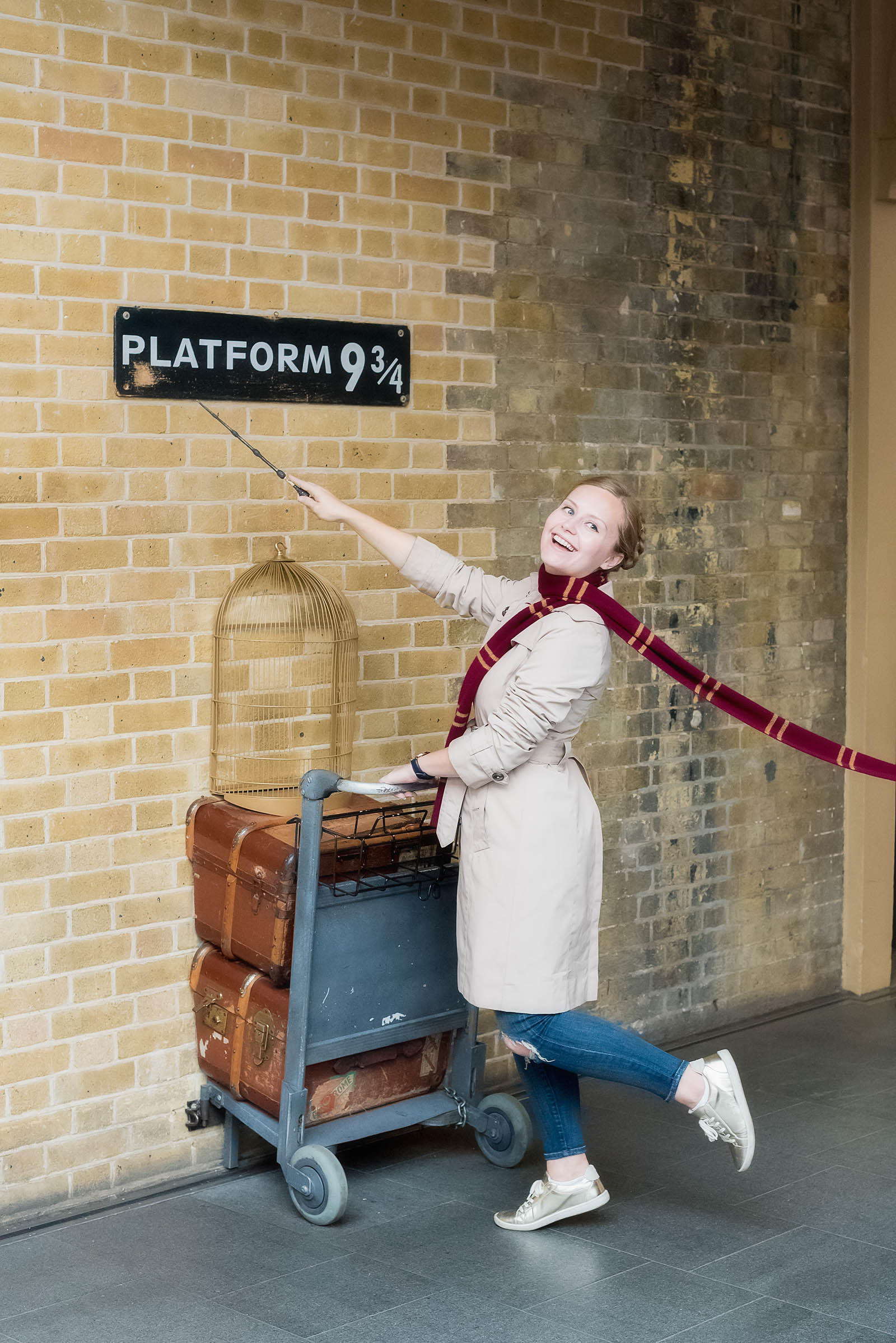 Very happily for me I might add.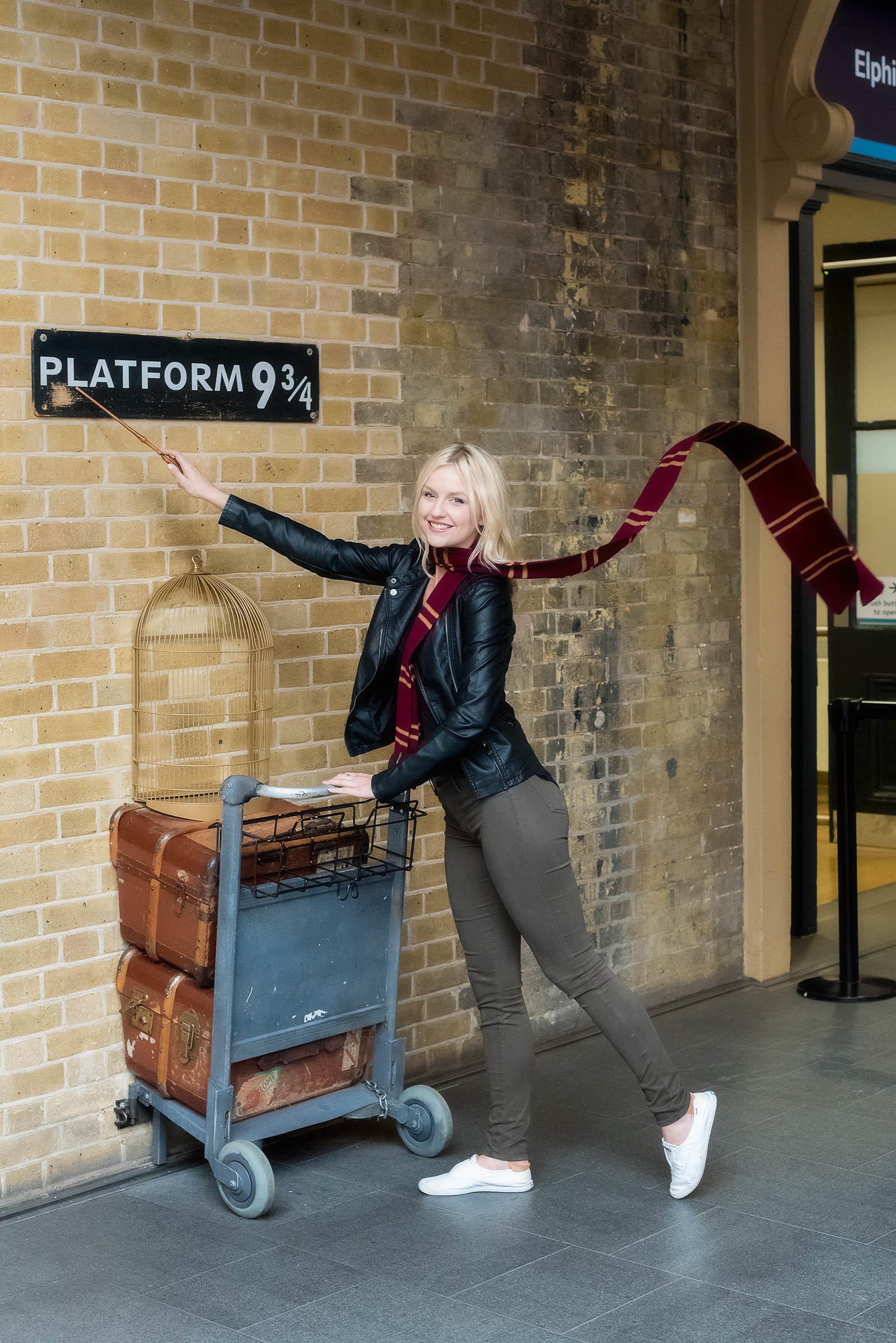 Of course my photogenic sister took way better photos than me… I swear she can come off a 12 hour plane ride looking like she's ready to walk the NYFW runways.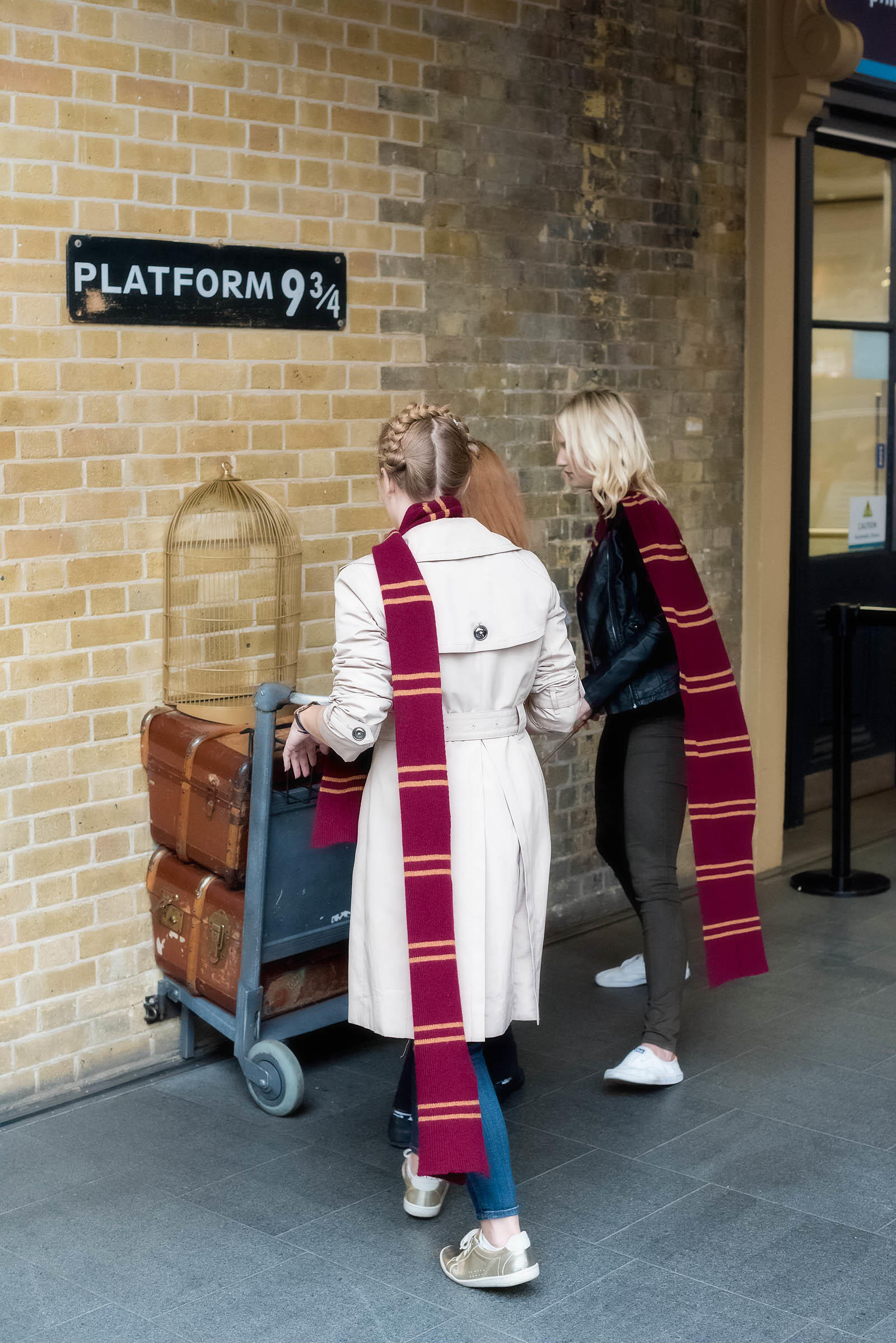 Naturally we both leapt at the chance to have a friendly duel as well (as sisters do!).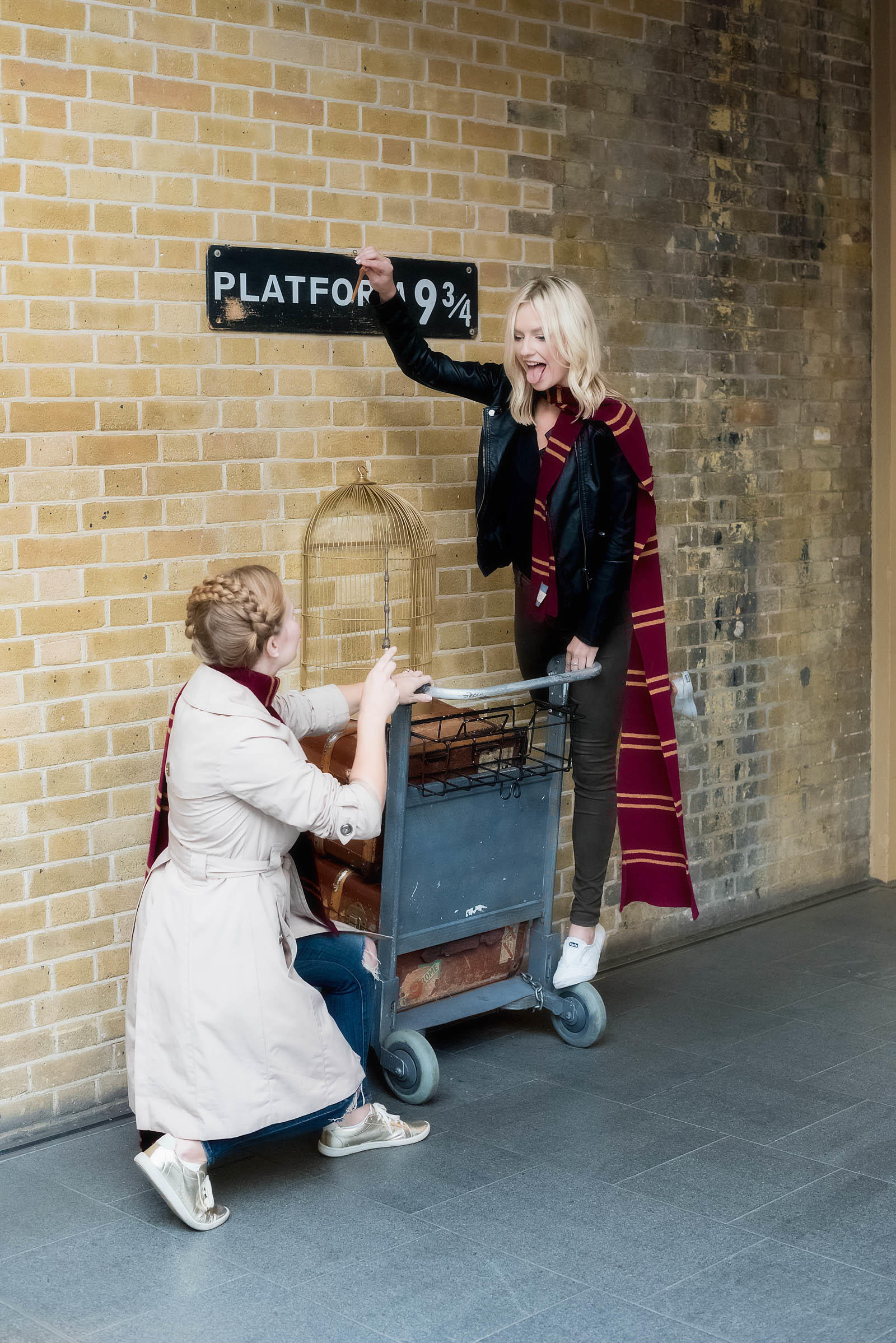 We got in positions (how did the short sister end up being on the short end of this shot? Honestly!).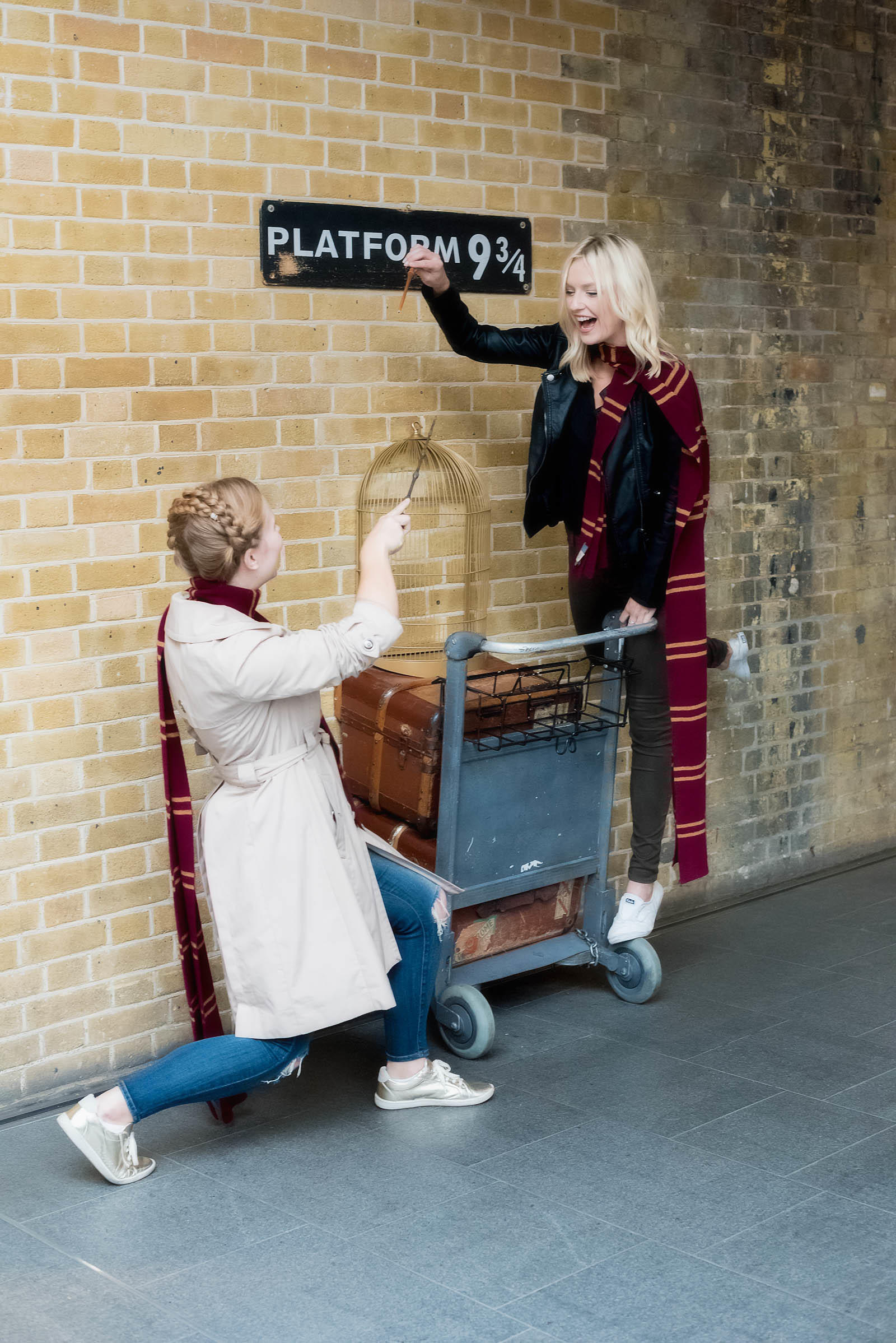 Brandished our wands…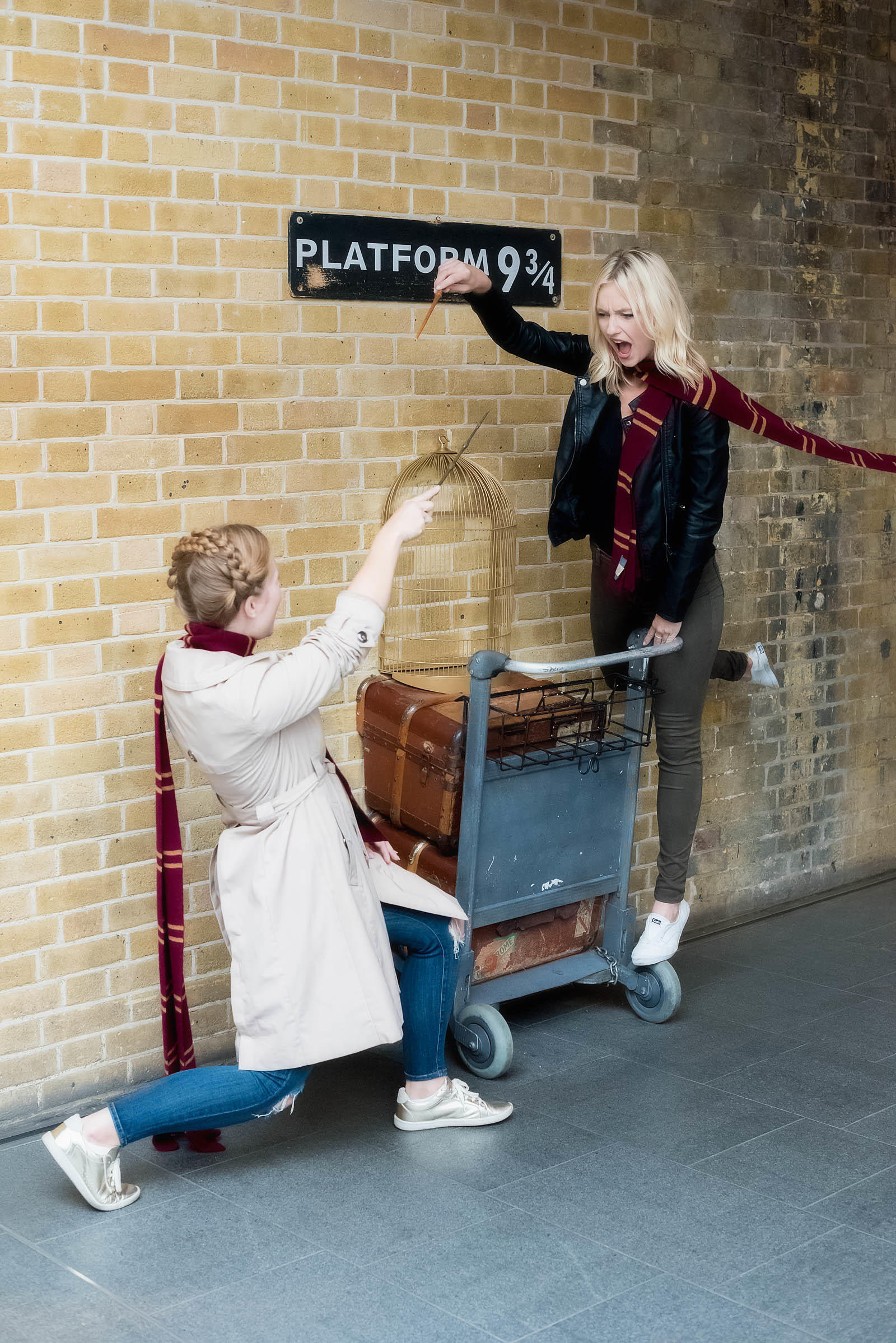 And cast our best spells.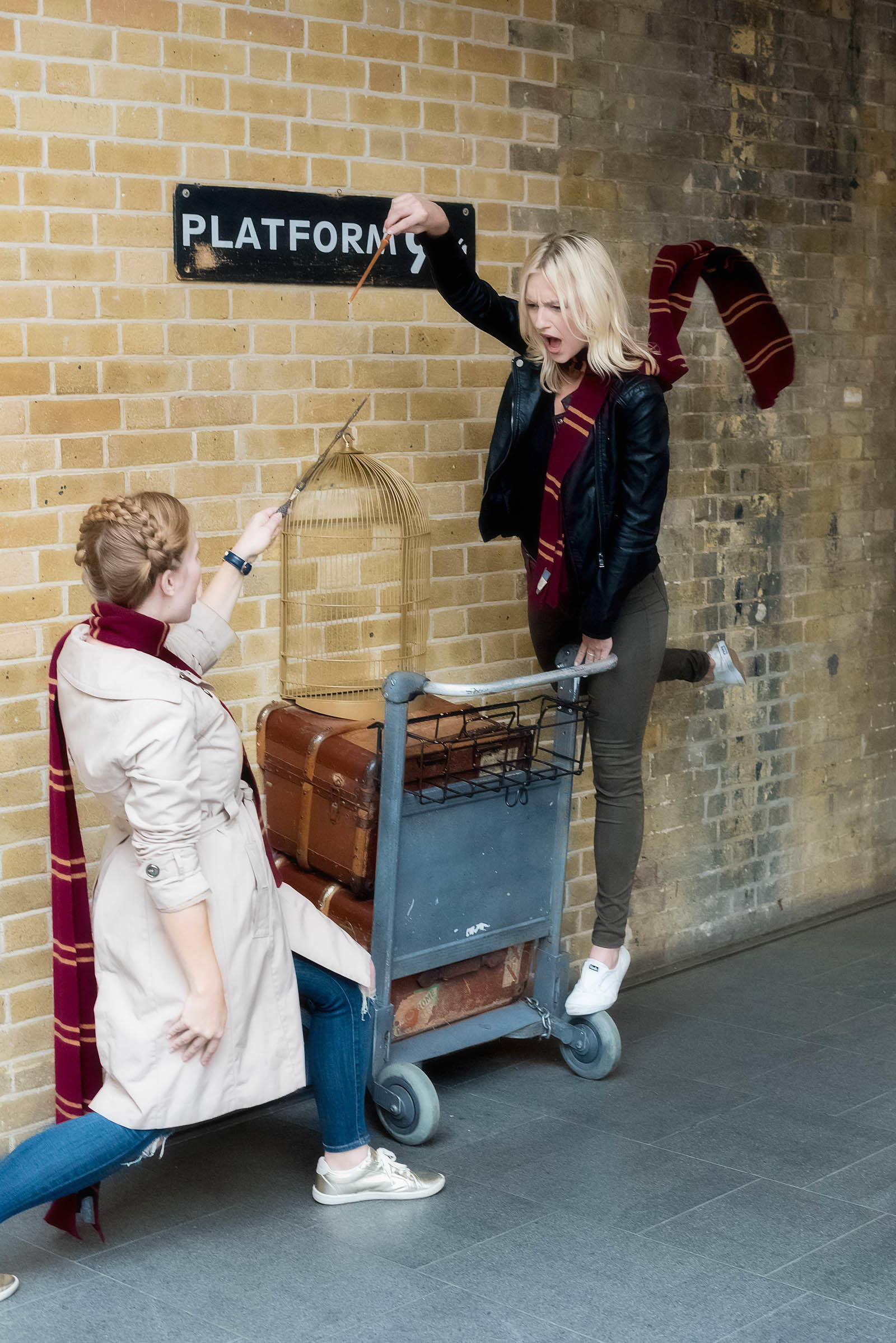 Which must have been spells for hilarious family photos because that was certainly what happened!
Next time you find yourself looking for a fun, magical, and FREE experience, stop by King's Cross Station — just remember to bring your own scarf!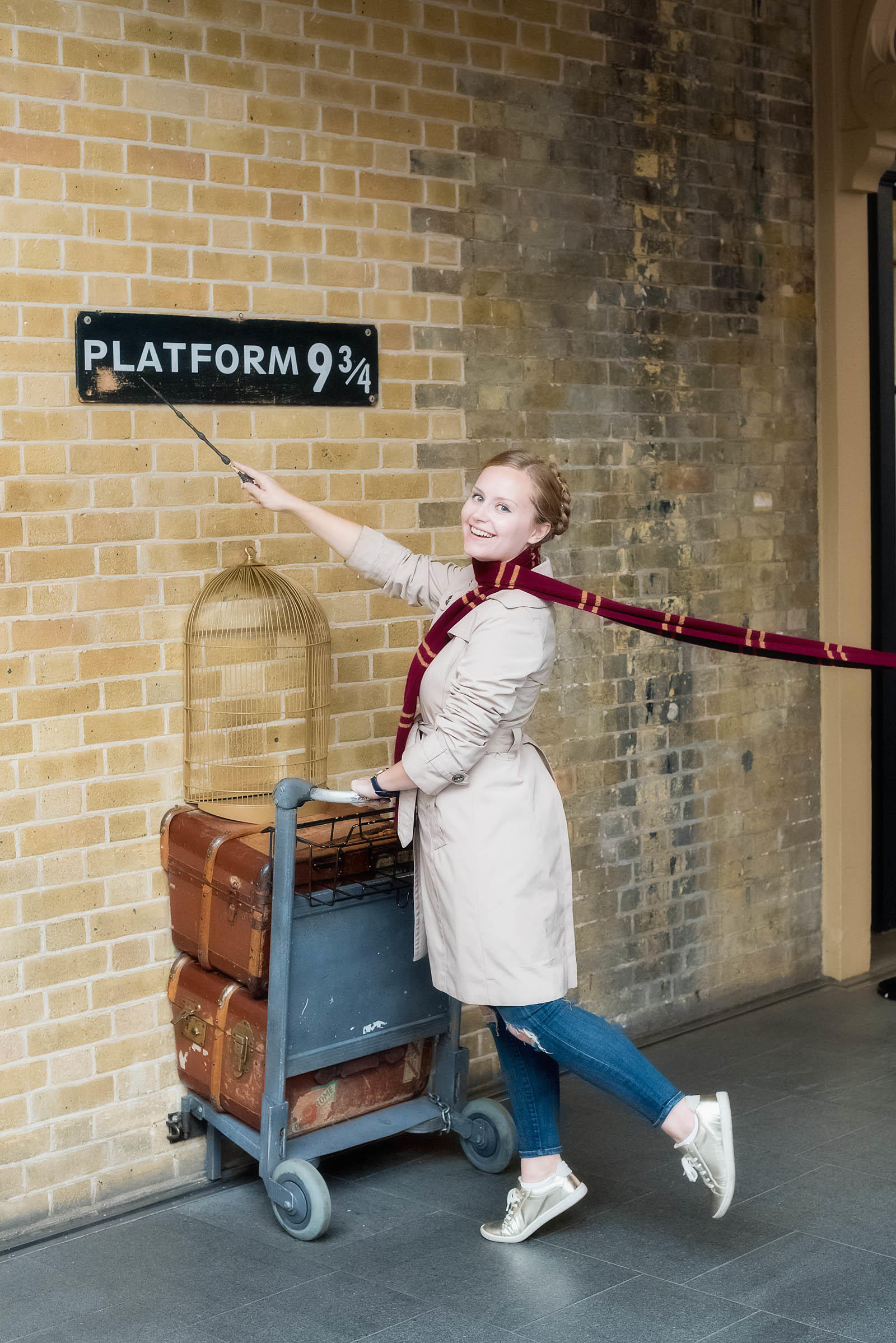 SHOP THE LOOK:
Trench – Old (similar) || Scarf – Harry Potter || Jeans – J Brand || Sneakers – Zara (similar) || Watch – c/o Daniel Wellington
"But you know, happiness can be found even in the darkest of times, if one only remembers to turn on the light."
— J.K. Rowling, Harry Potter and the Prisoner of Azkaban