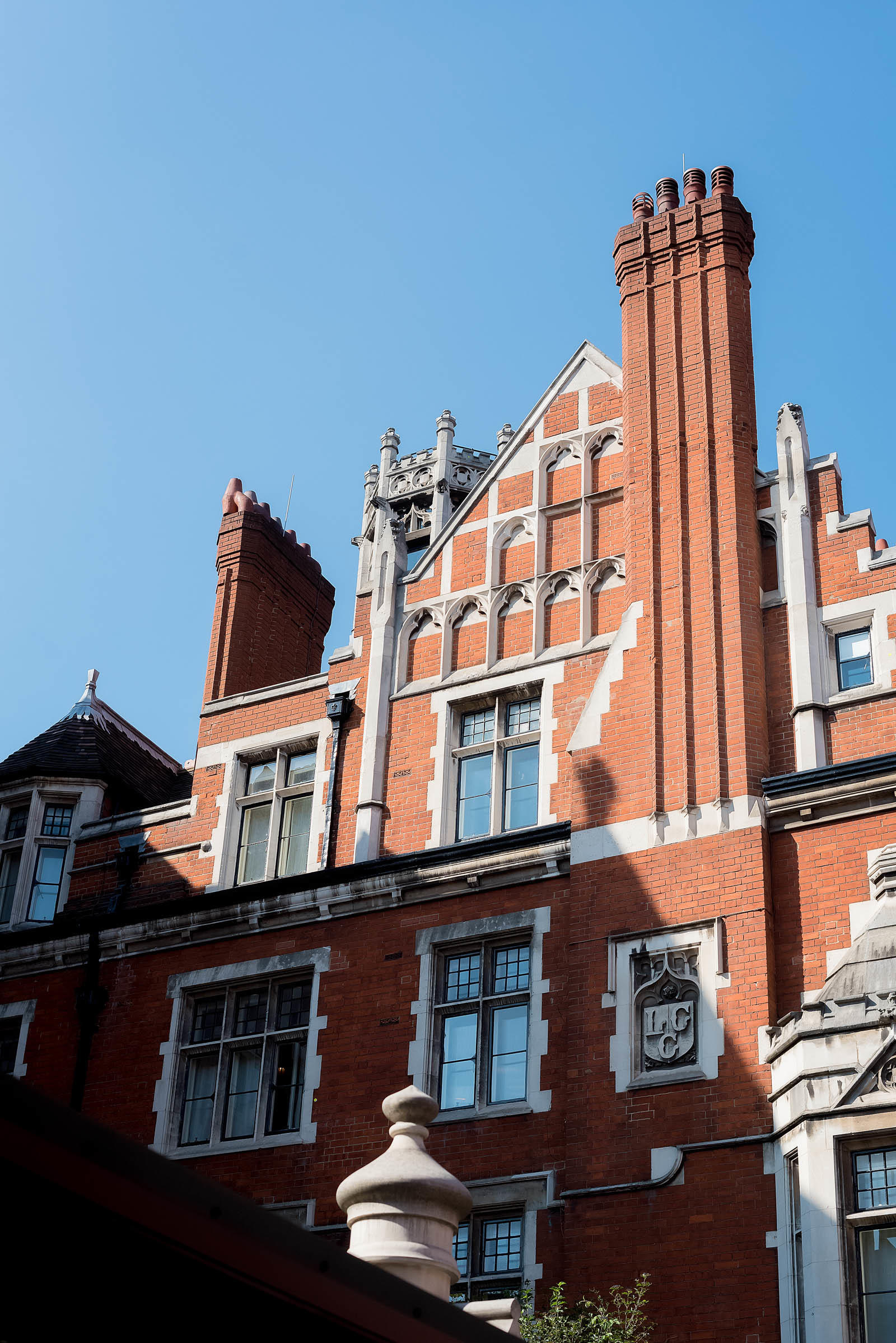 Before my family and I left for London in September, I spent MONTHS researching where we should eat while across the pond.
What can I say? I'm a die-hard foodie. Traveling gives me the opportunity to continually discover new and exciting dishes (and occasionally recreate the recipes later at home). I spend a LOT of time researching local food cultures and rituals.
But ever since 2014, I've known my next trip to London would have to include a meal at Chiltern Firehouse.
Described as a "neo-gothic ex-firehouse turned designer hotel", Chiltern Firehouse and its same-name restaurant have been continuously frequented by celebrities of all kinds.
Emma Watson, Gwyneth Paltrow, David Cameron, AND Kate Middleton have all been spotted at this swanky Marylebone spot.
But popularity does bring its price — for years Chiltern Firehouse has been one the hardest reservations to get in all of London. But 12 emails, 2 phone calls, and numerous date changes finally led to a beautiful lunch reservation the day before my sister's birthday.
Because not going simply wasn't an option. Even if it WAS London Fashion Week.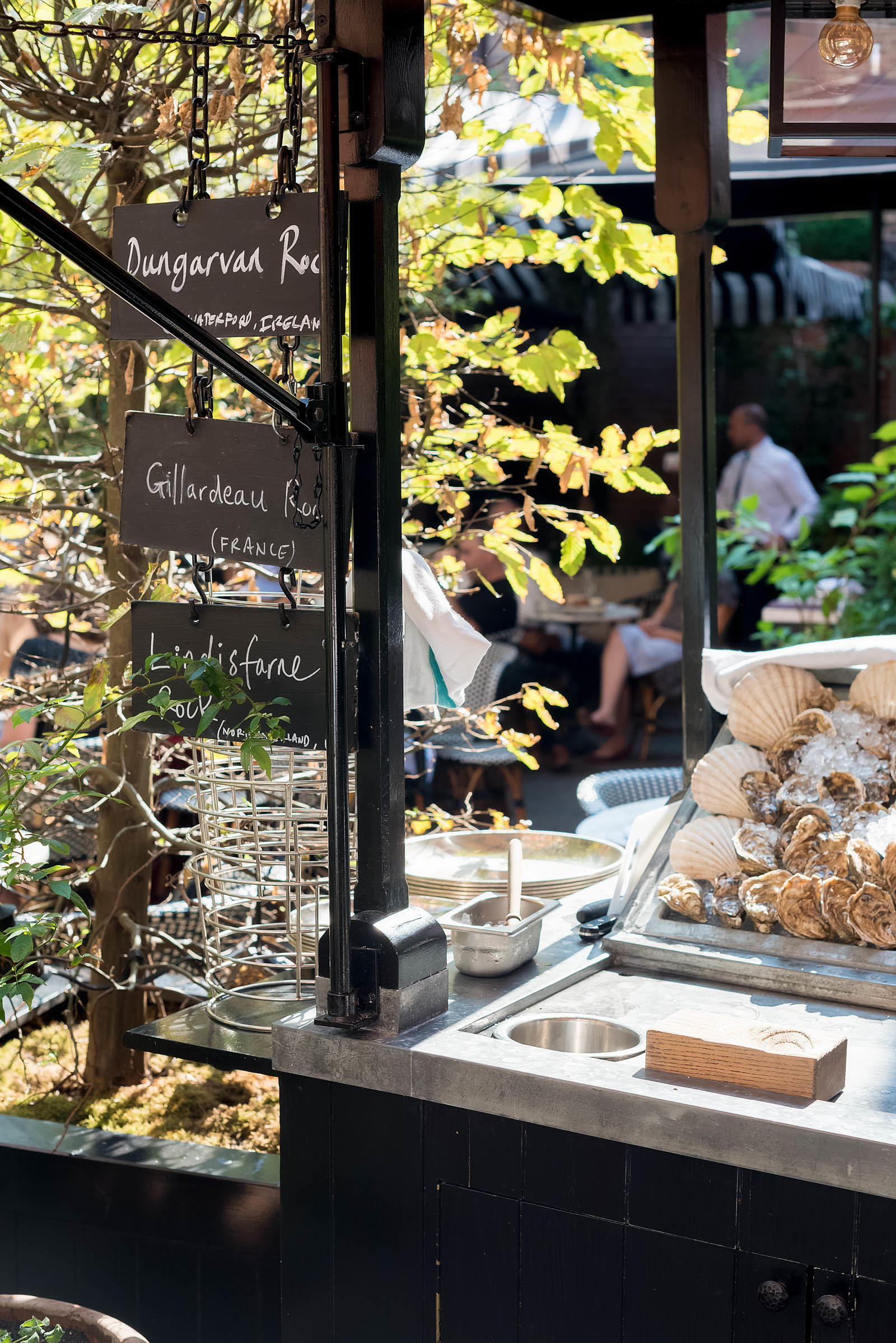 As we arrived we walked through the stunning garden patio area (which I'd highly recommend trying to get a seat on if the weather is warm enough!).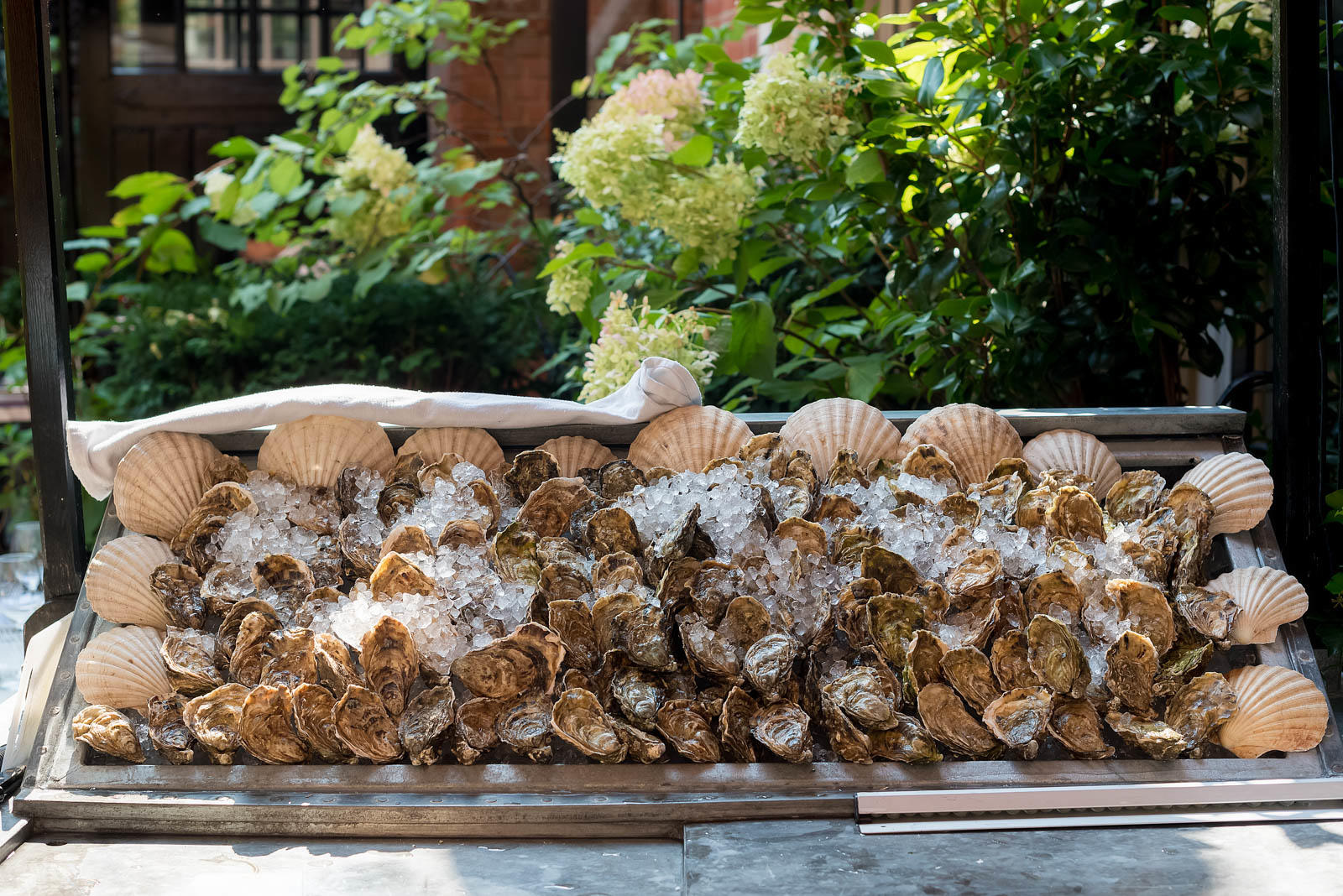 Which had a beautiful display of fresh oysters over ice. SLURP!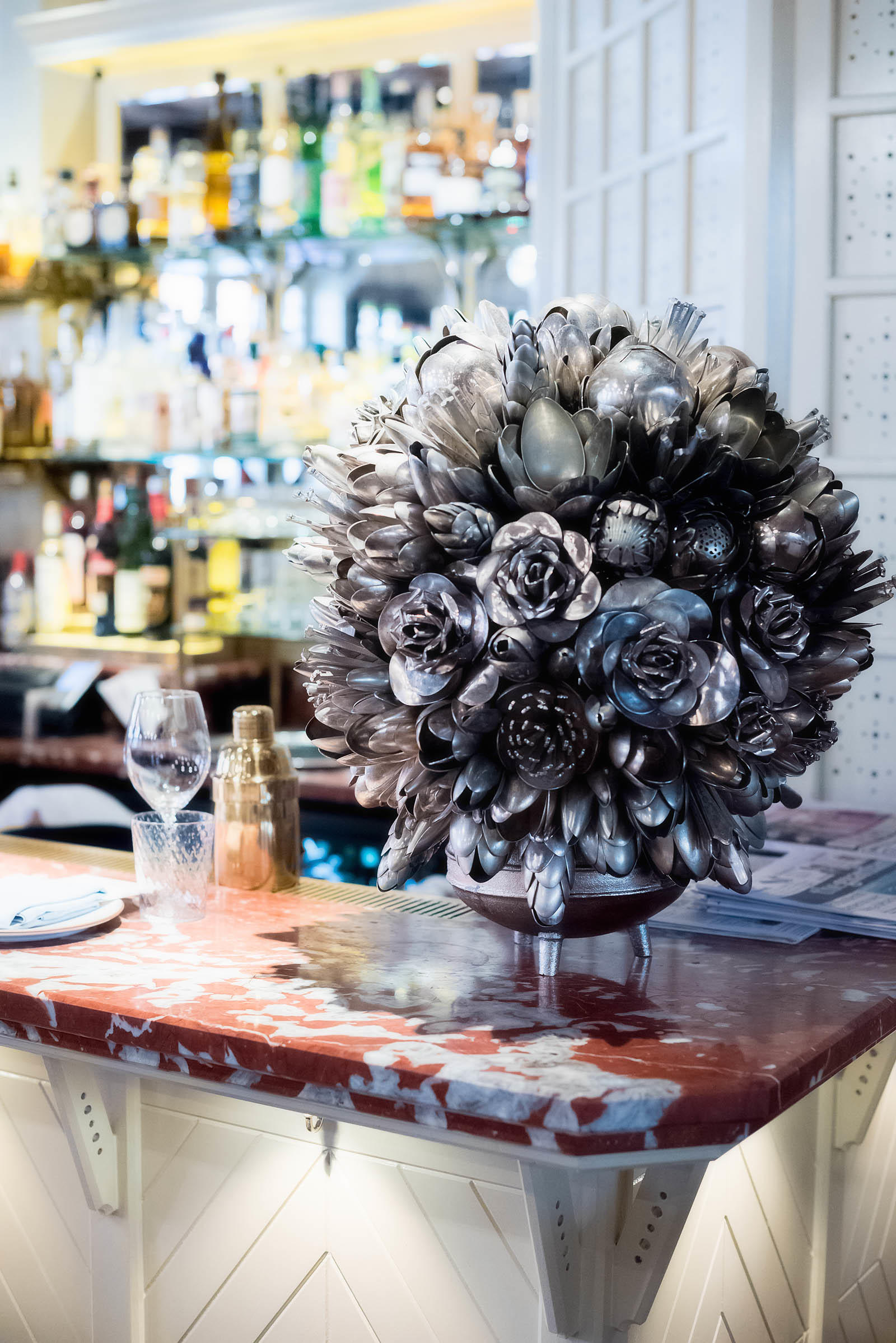 Inside the decor is very eclectic, swanky, and fresh.
Which makes for a shockingly different (and bright) atmosphere from the many tiny, dark restaurants you'll primarily find in London.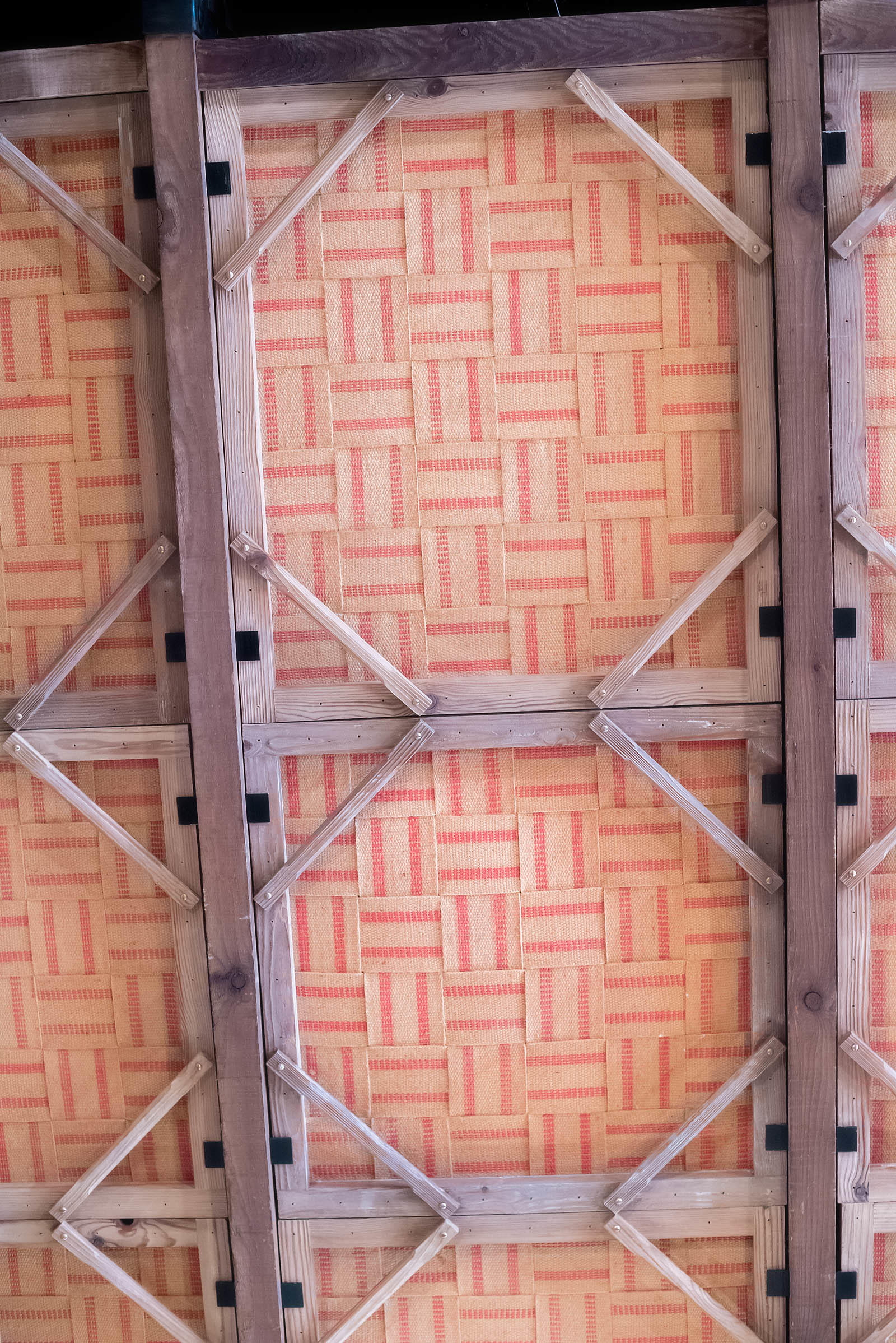 Since the restaurant resides in a 100+ year old firehouse, much of the decor pays homage to this lineage too — even the ceilings are woven vintage fire hoses!
Clever, right?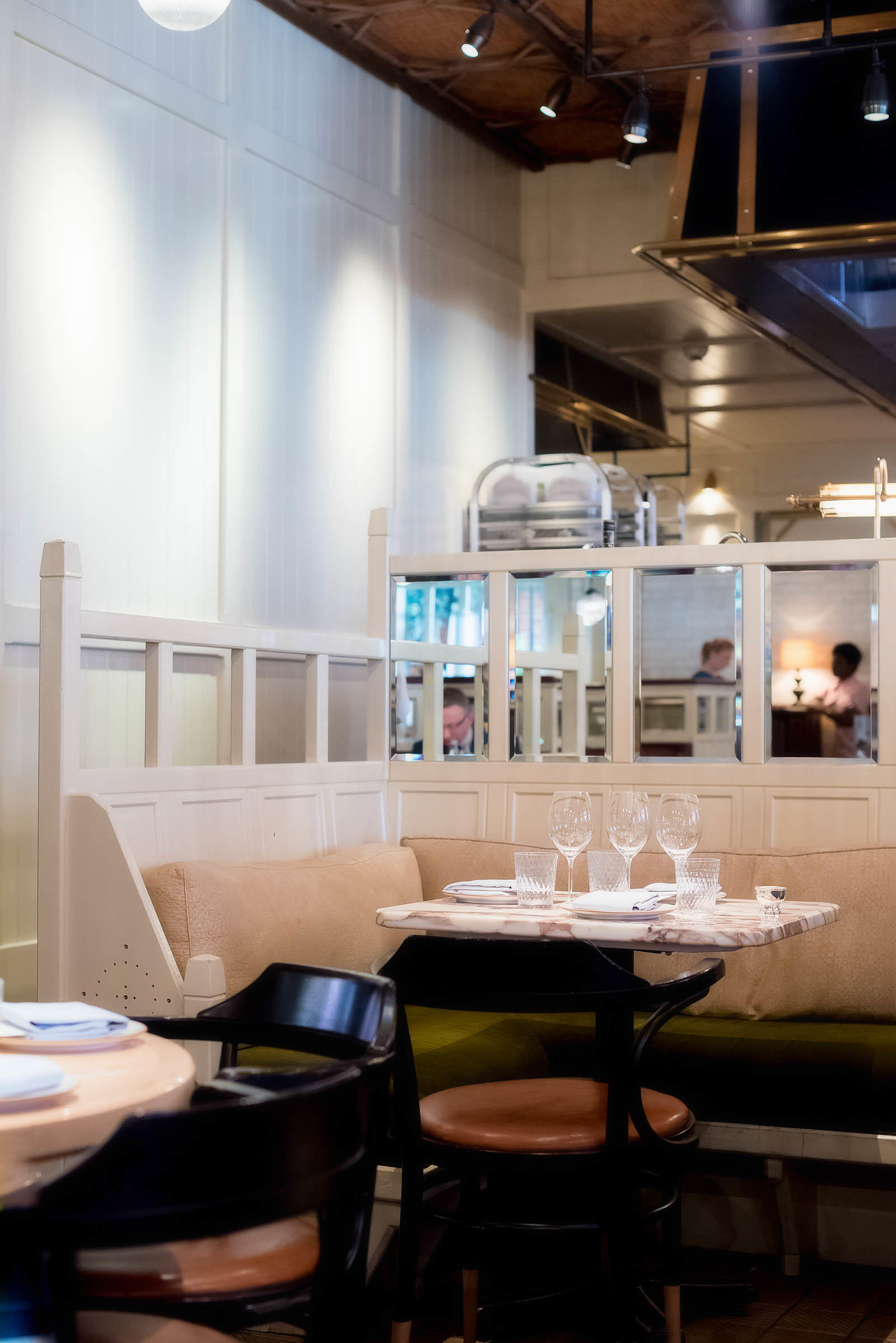 We grabbed our hard-earned table and admired the decor and open-air kitchen while we perused the menu.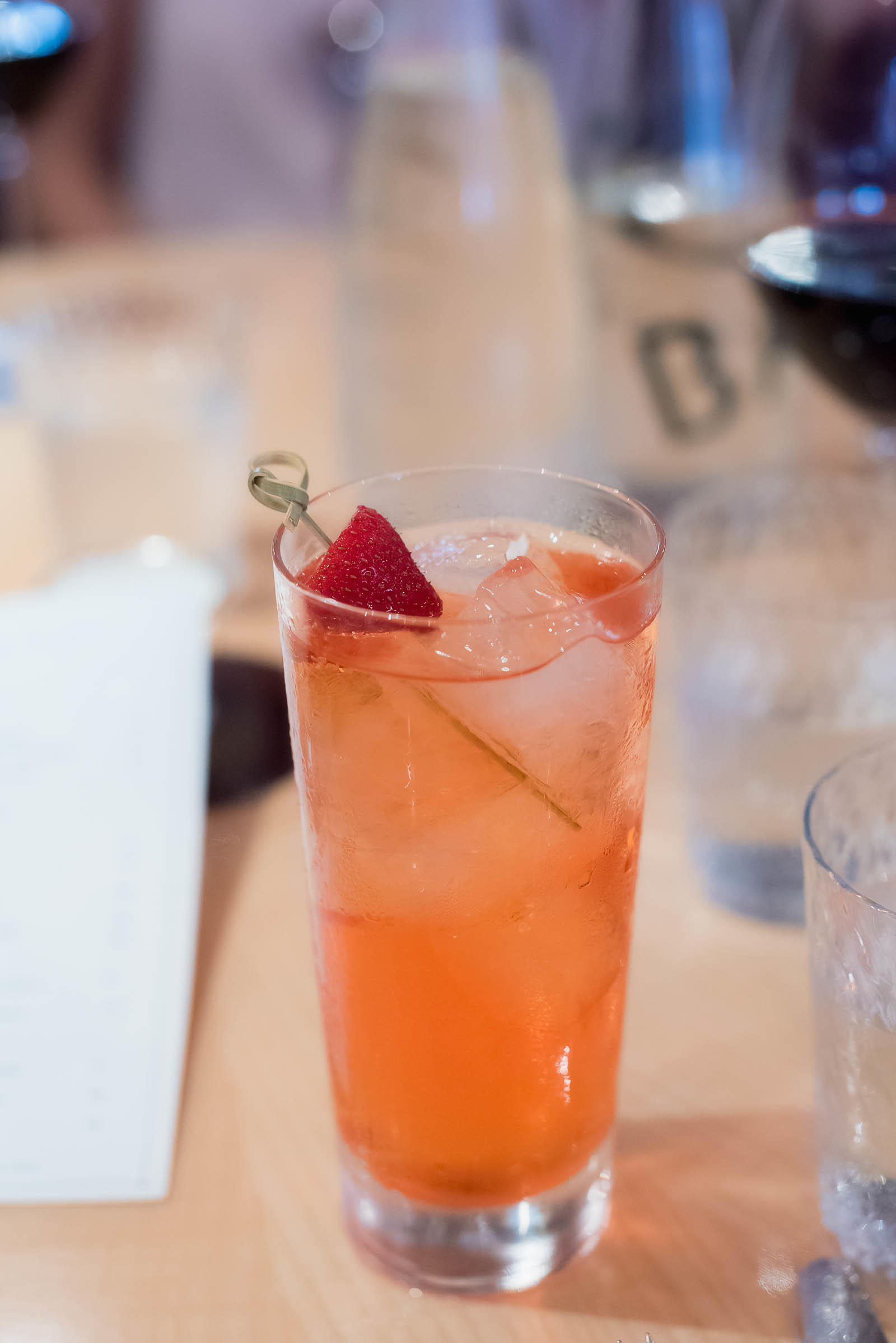 We started out with a very necessary round of Strawberry & Basil Champagne Spritzers which were delicious and not TOO boozy for lunch.
At least until you order your second or third round…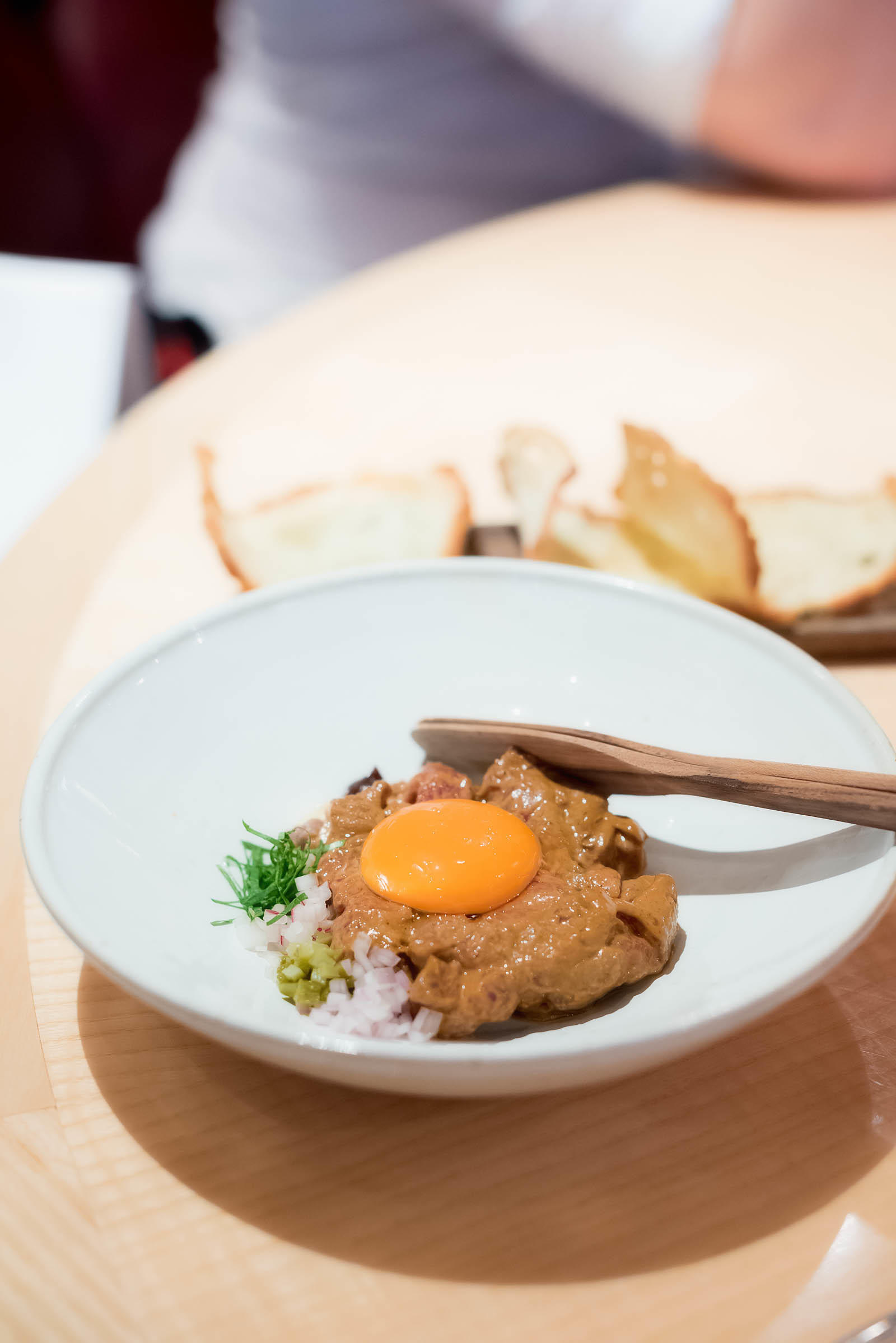 Hubby started out with the Beef Tartare.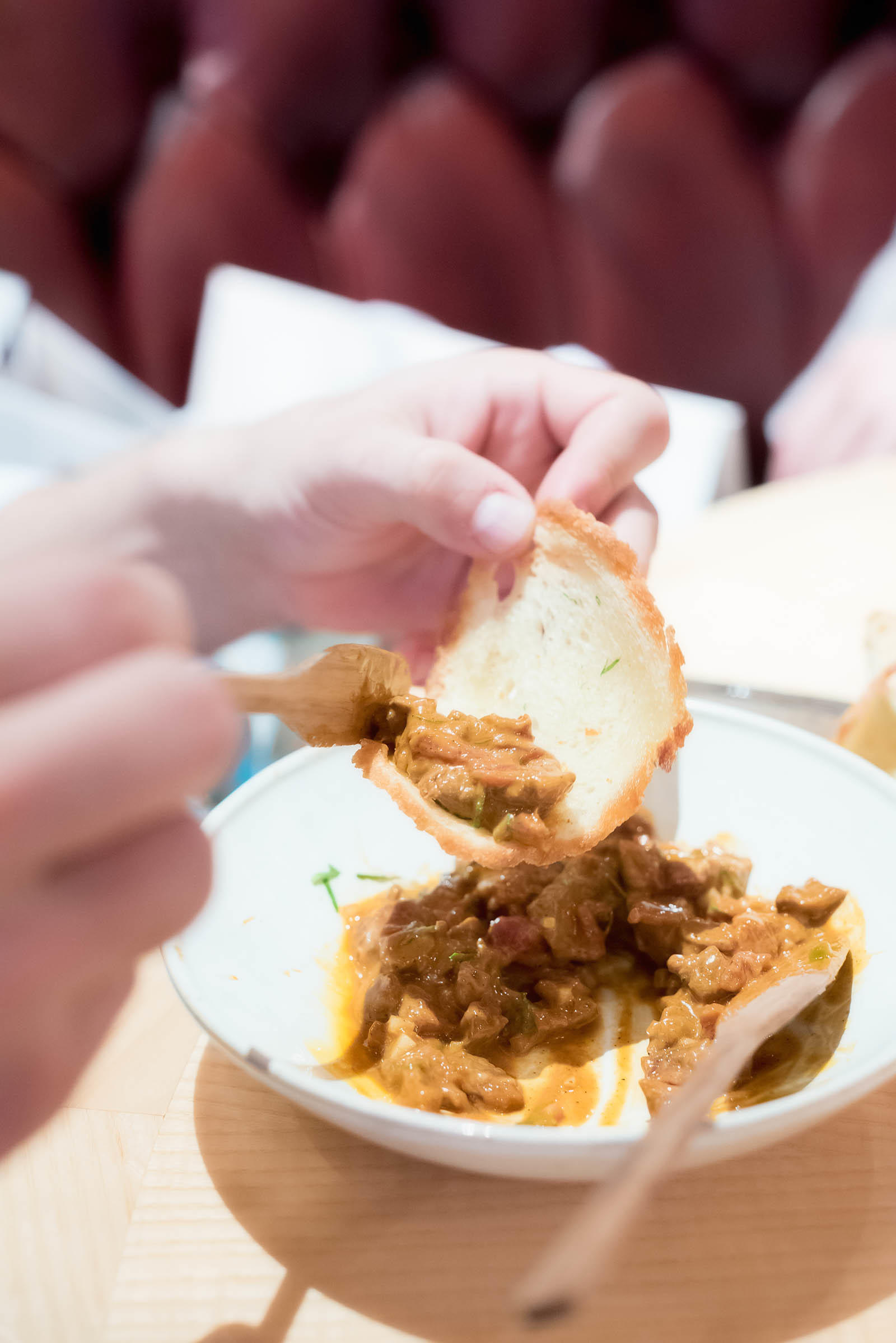 Which he loved a lot more than the one he tried at Bob Bob Ricard a few days earlier if only because it omitted the capers and allowed him to "play with his food" as he mixed the ingredients.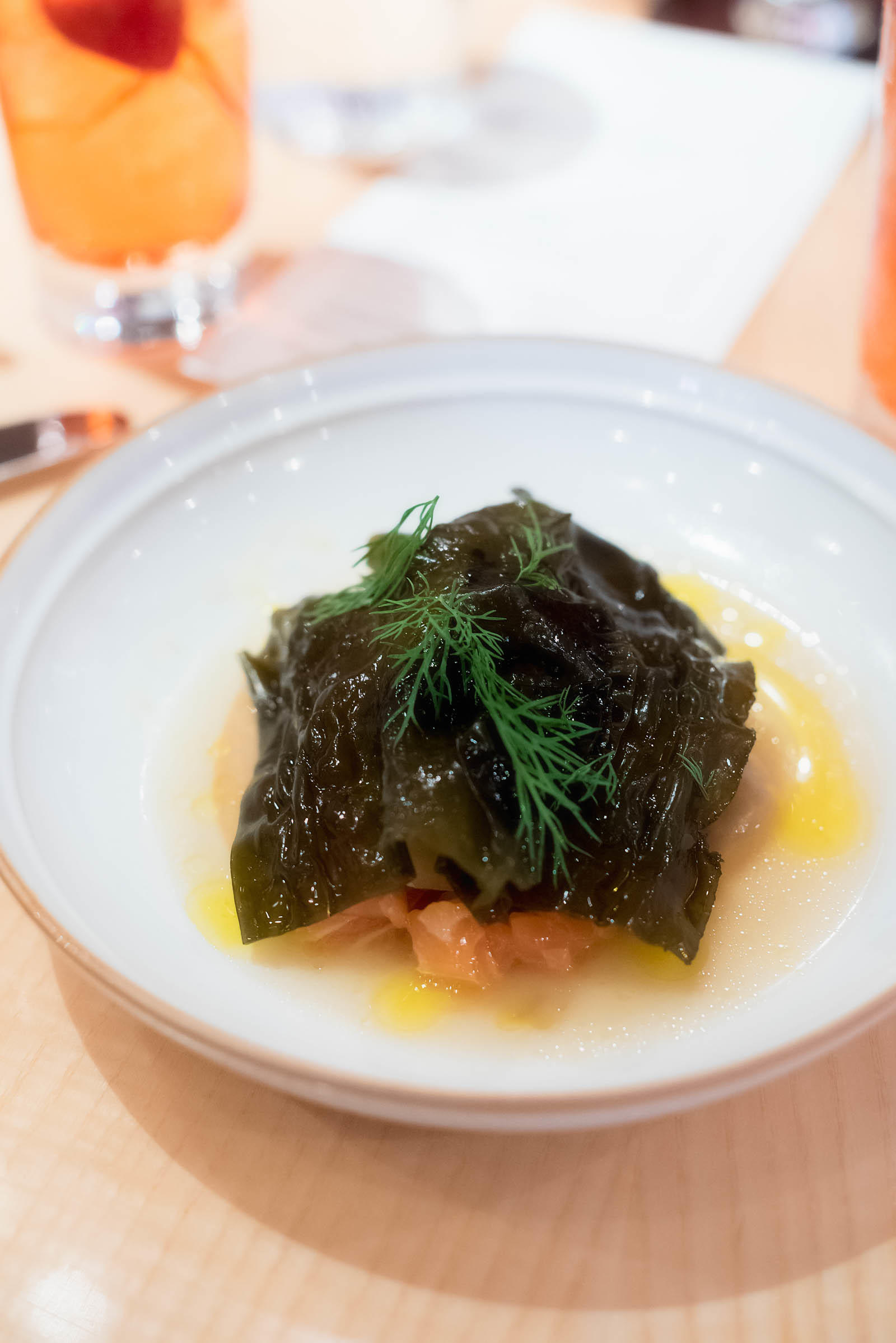 I opted for the Salmon Tartare with Nori which was refreshing though a little bland.
That didn't stop me from scarfing it down in record time though…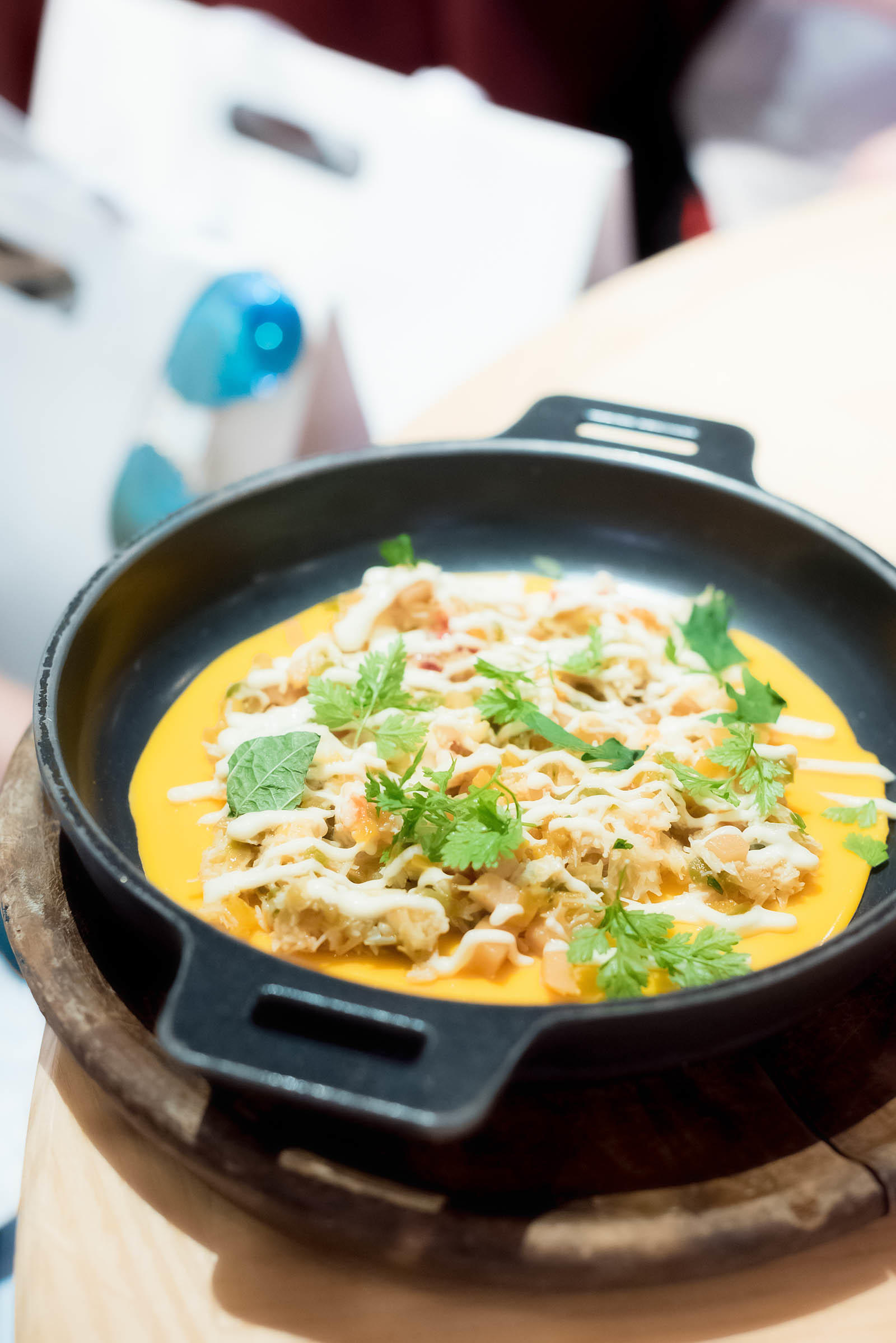 Both Hubby and my sister's boyfriend ordered this delectable Spiced Cornish Crab & Lobster Omelette with coral mayo, chervil and shiso leaf.
Which made for a beautiful marriage of textures and flavors with just the right touch of saltiness from the crab.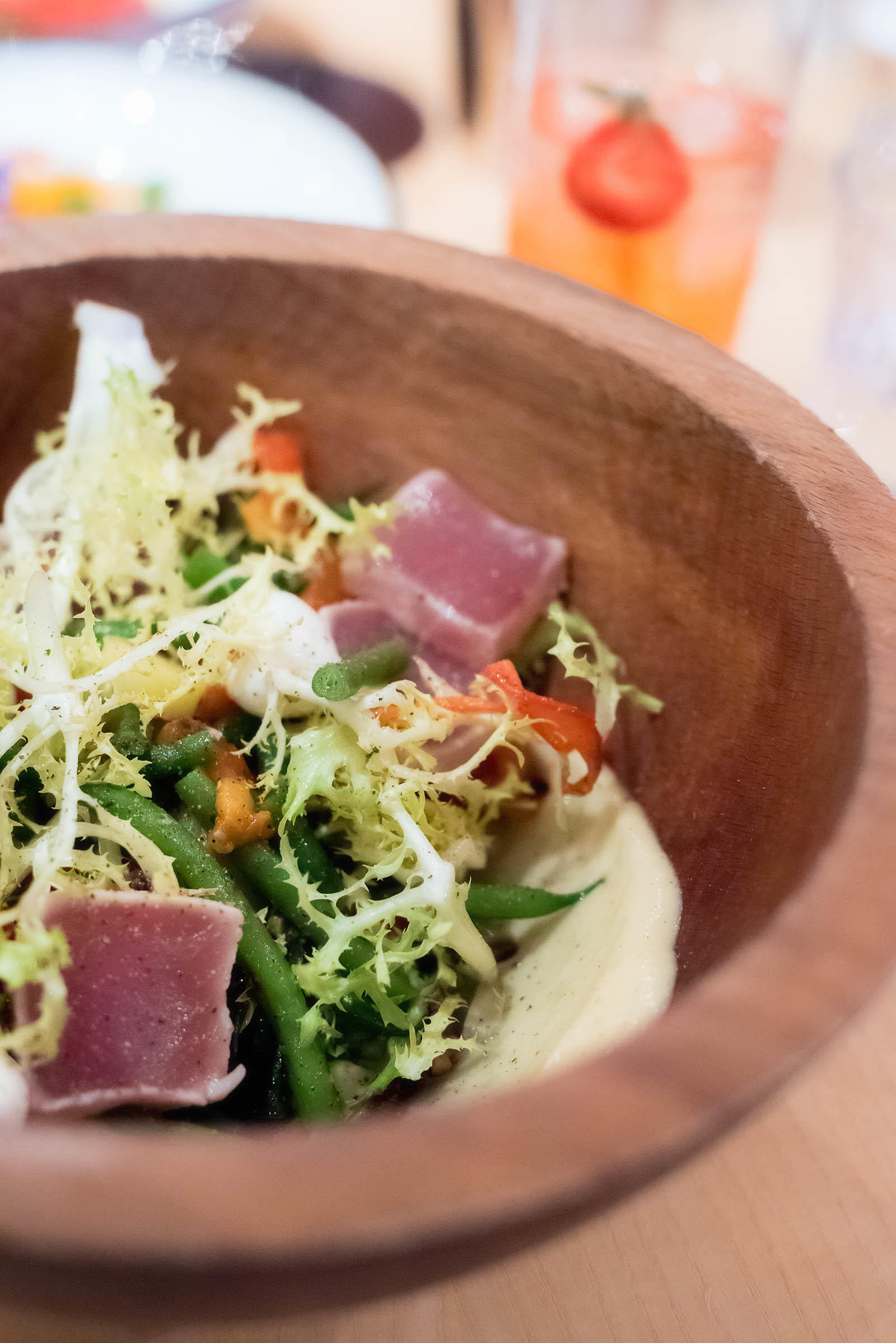 I ordered the classic Niçoise Salad with seared tuna to keep things light.
Hey, I had to balance out all those orders of fish and chips somehow!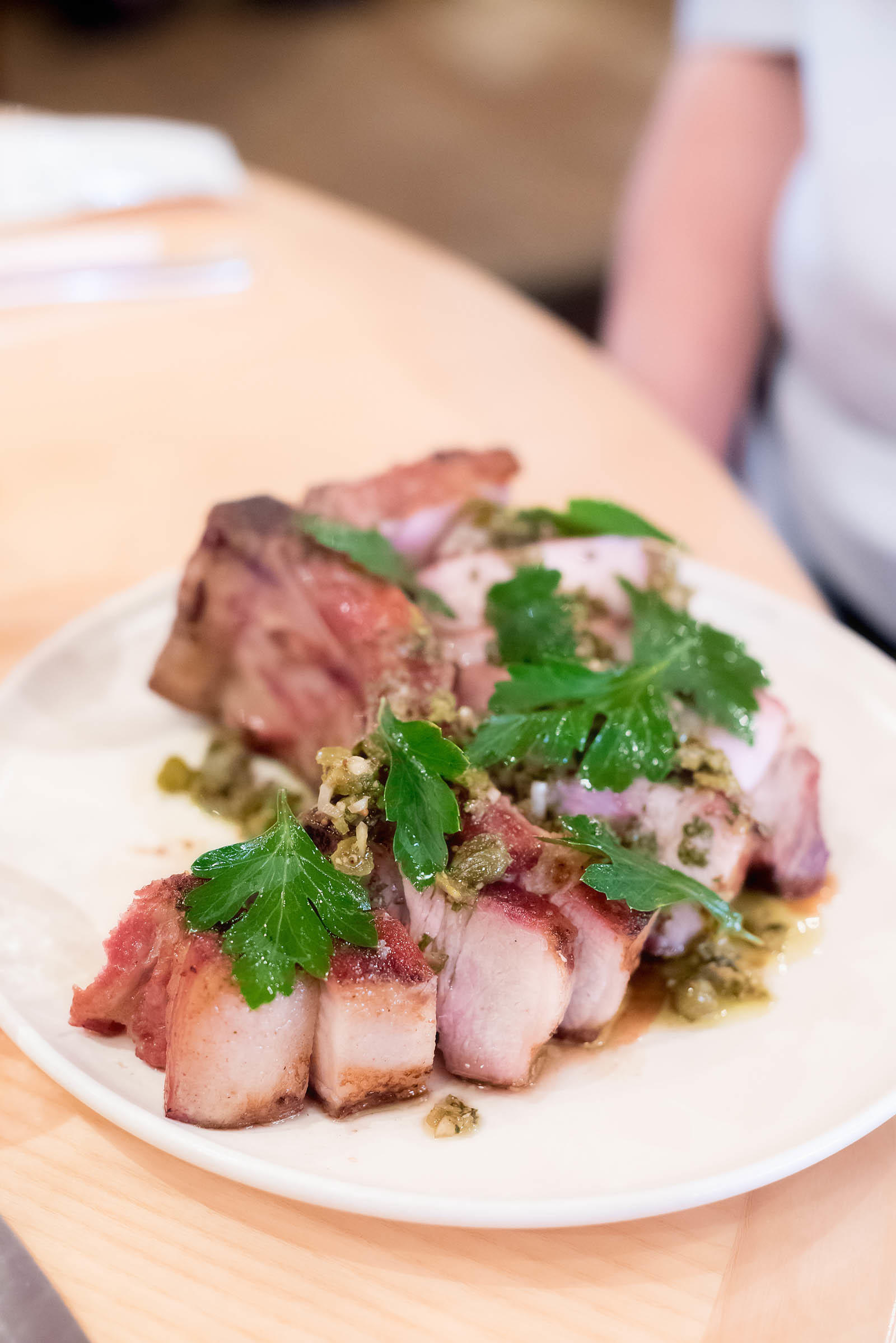 My Mom and sister both opted to try Chiltern Firehouse's famous Pork Chop after our waitress assured us it was the best pork chop she'd ever had in her life.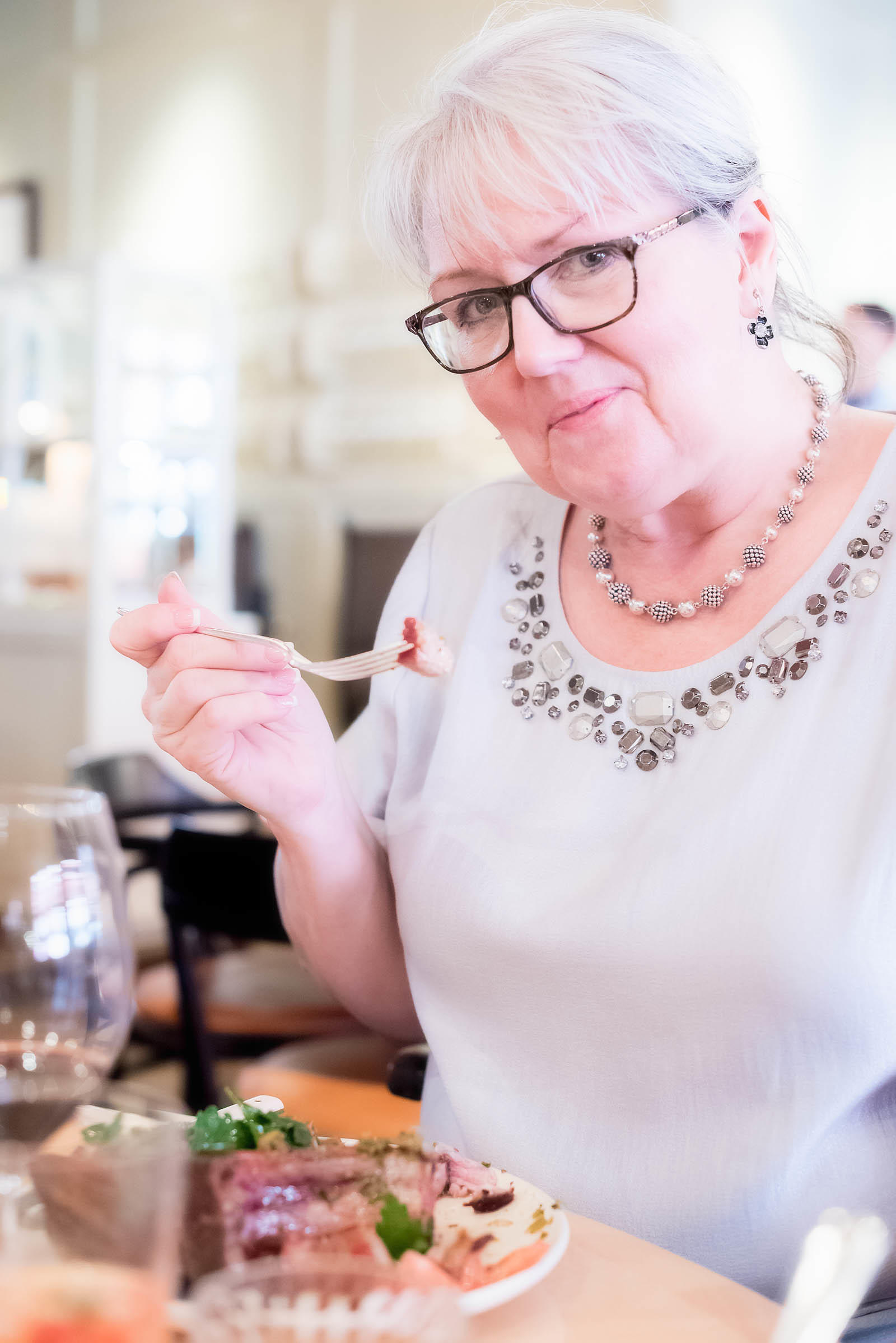 Which my mother and sister both agreed was the BEST pork chop they'd tried in their lives too!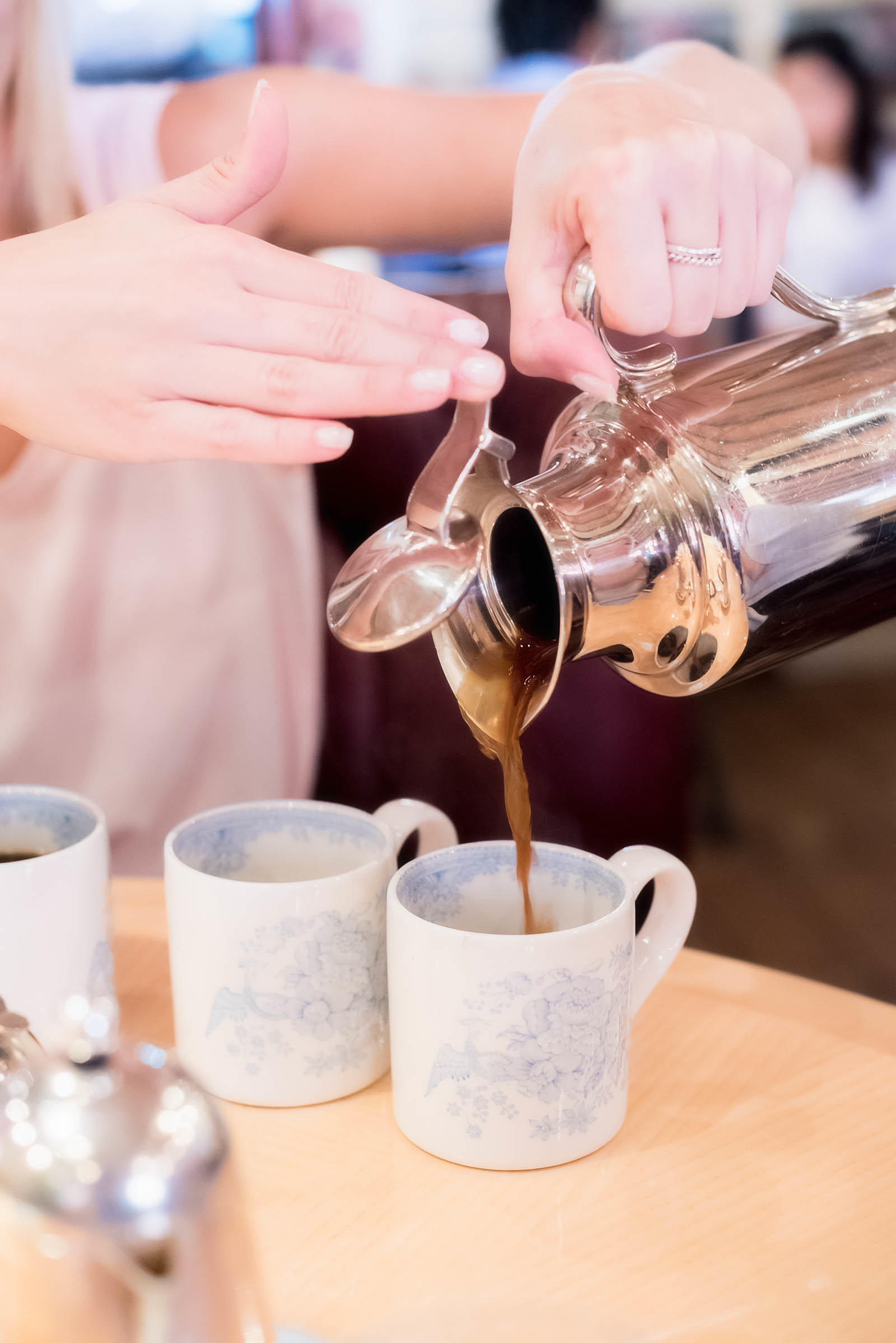 We finished our meal off with piping hot mugs of coffee, leaving Chiltern Firehouse with full bellies and the excitement that comes from dining at such a high-profile spot.
Finally, after years of waiting, I can check "Dine at Chiltern Firehouse" off my London bucket list!
And while it wasn't my absolute favorite meal in all of London, I'll definitely be coming back on my next visit to London.