"The difference between style and fashion is quality."
— Giorgio Armani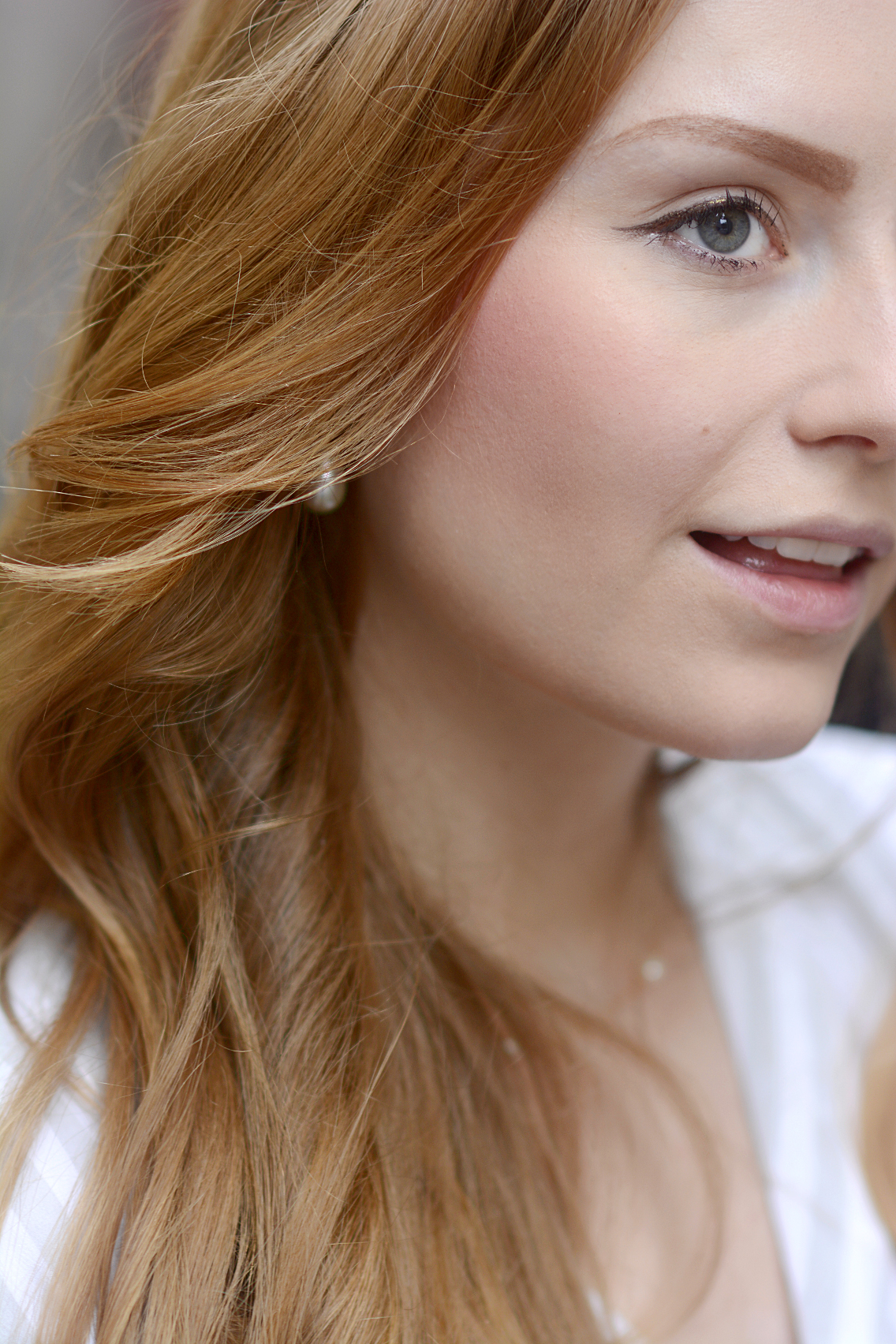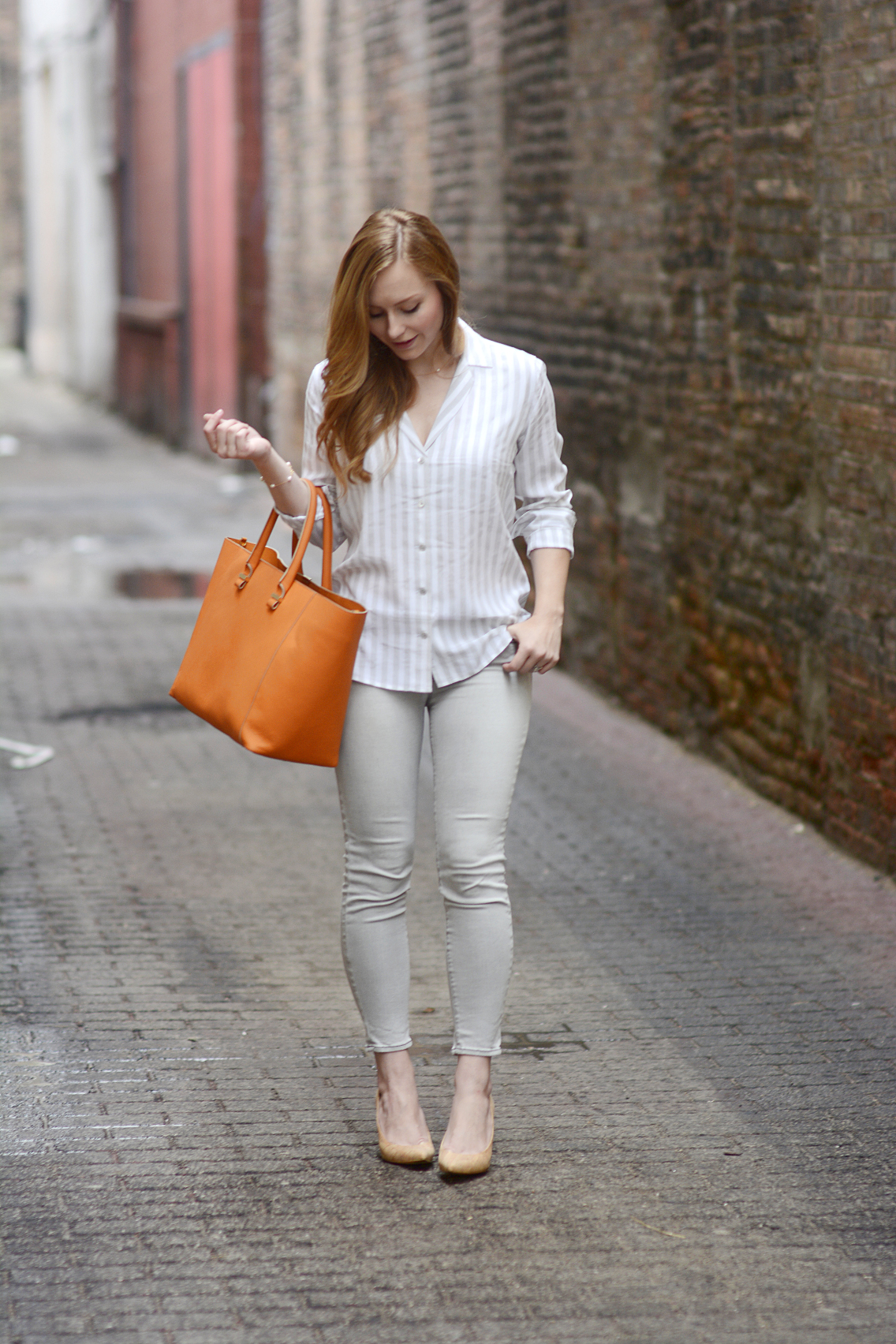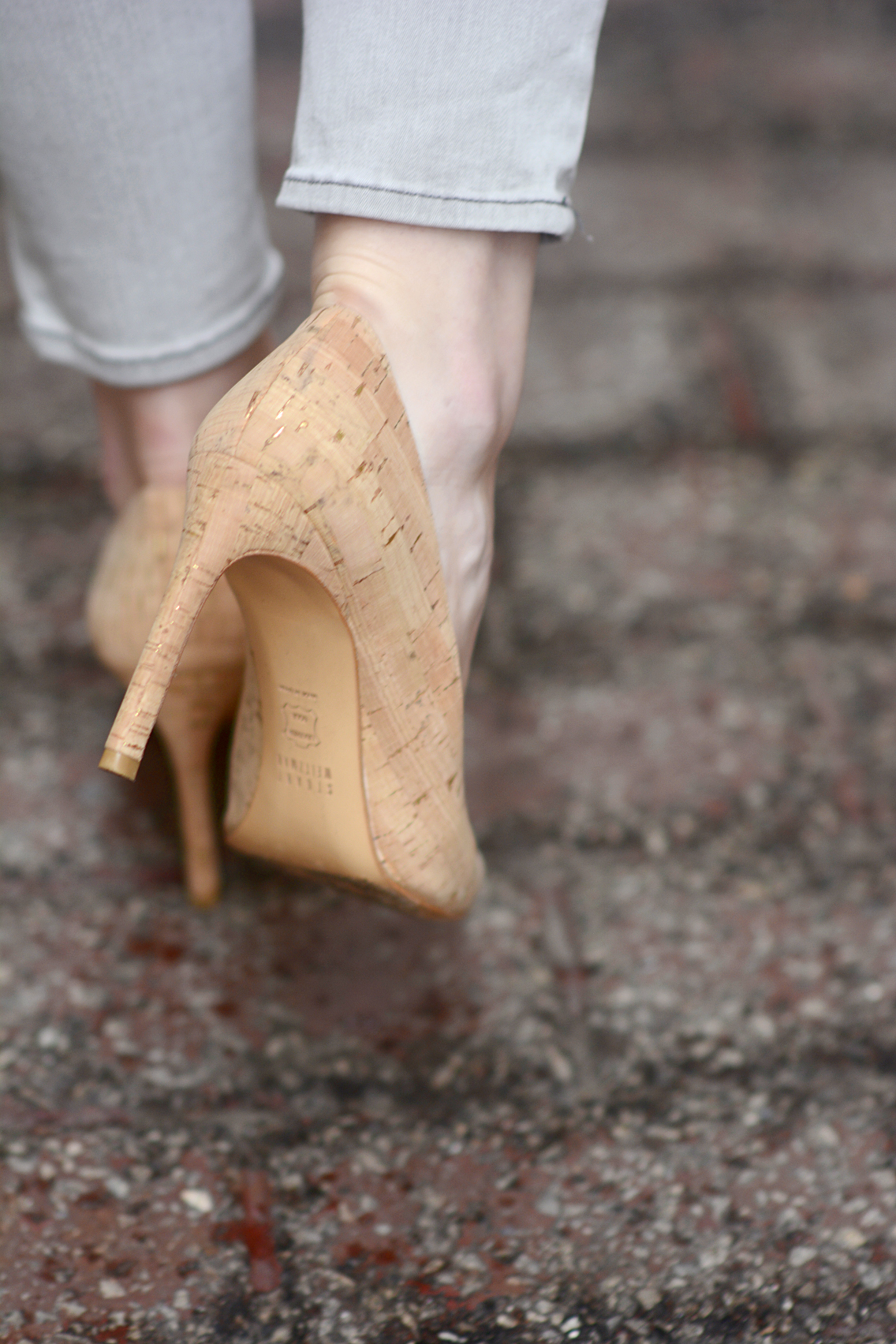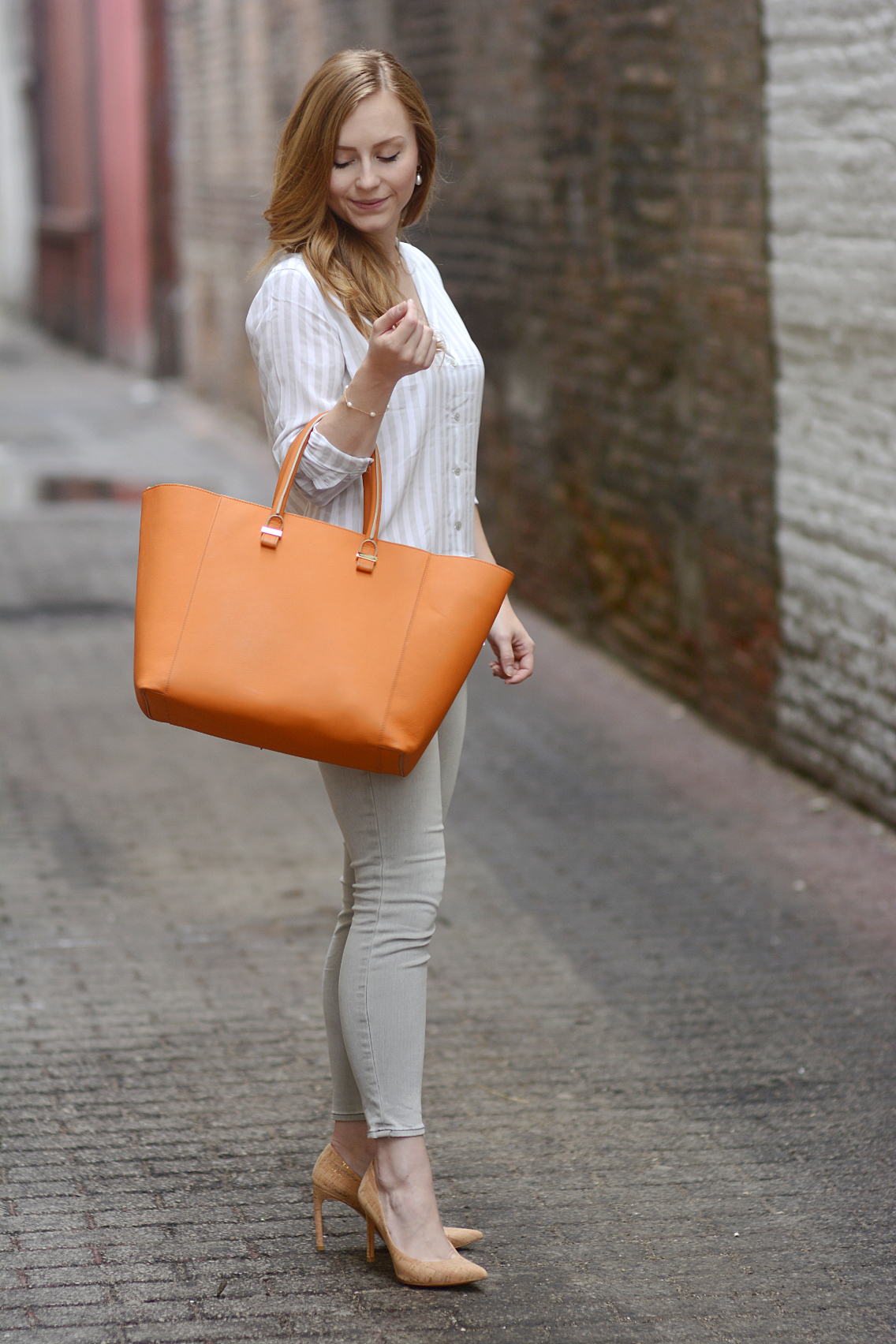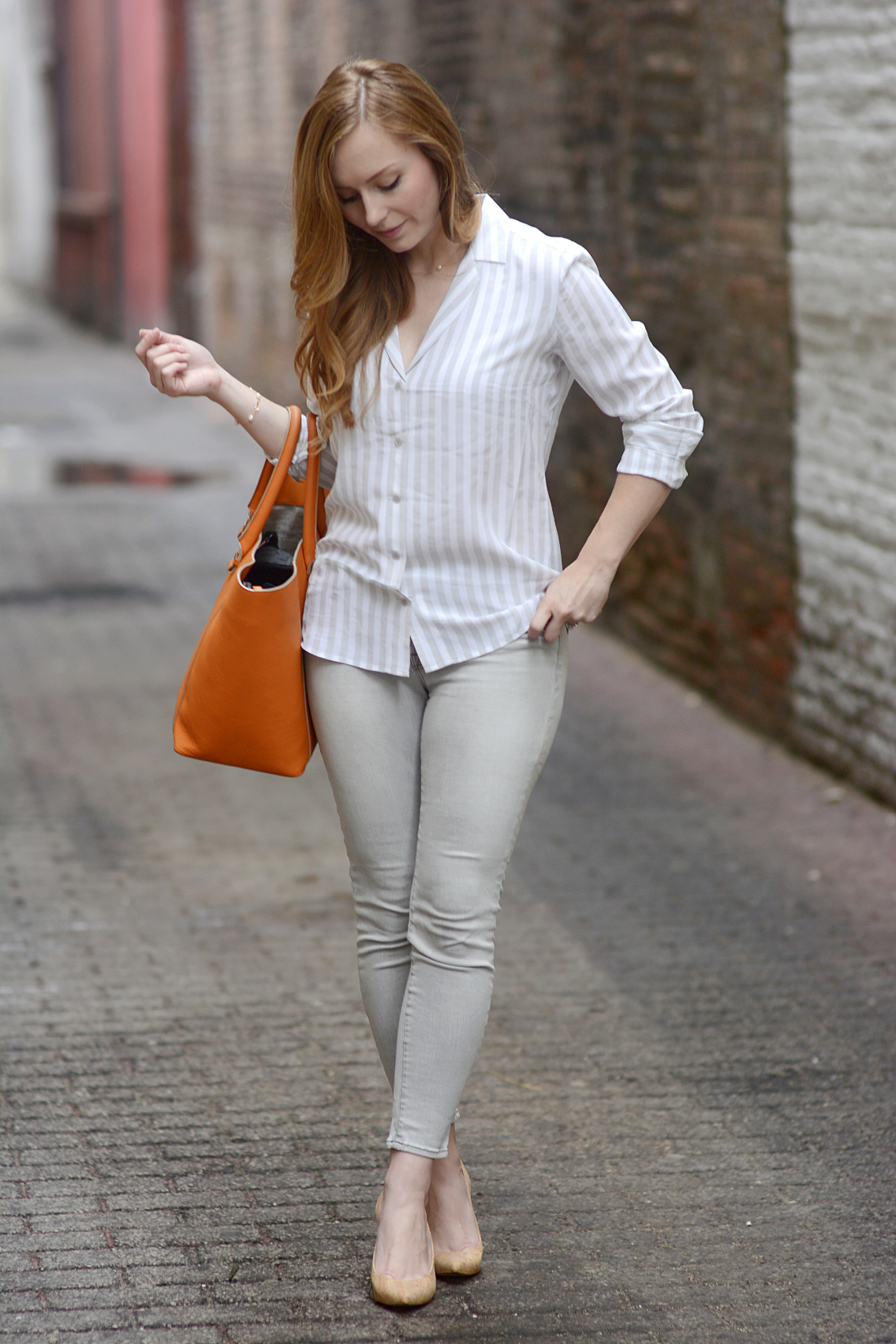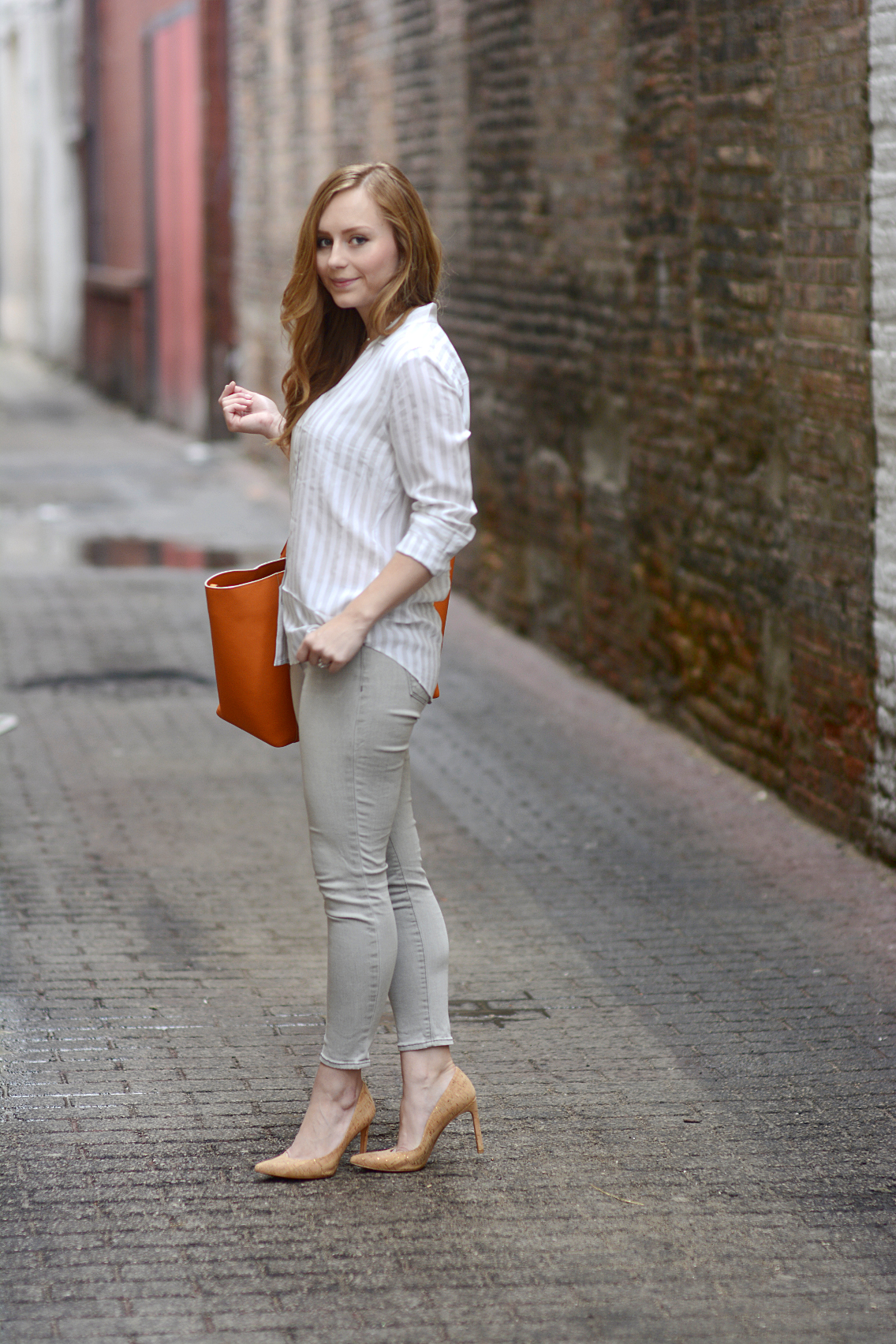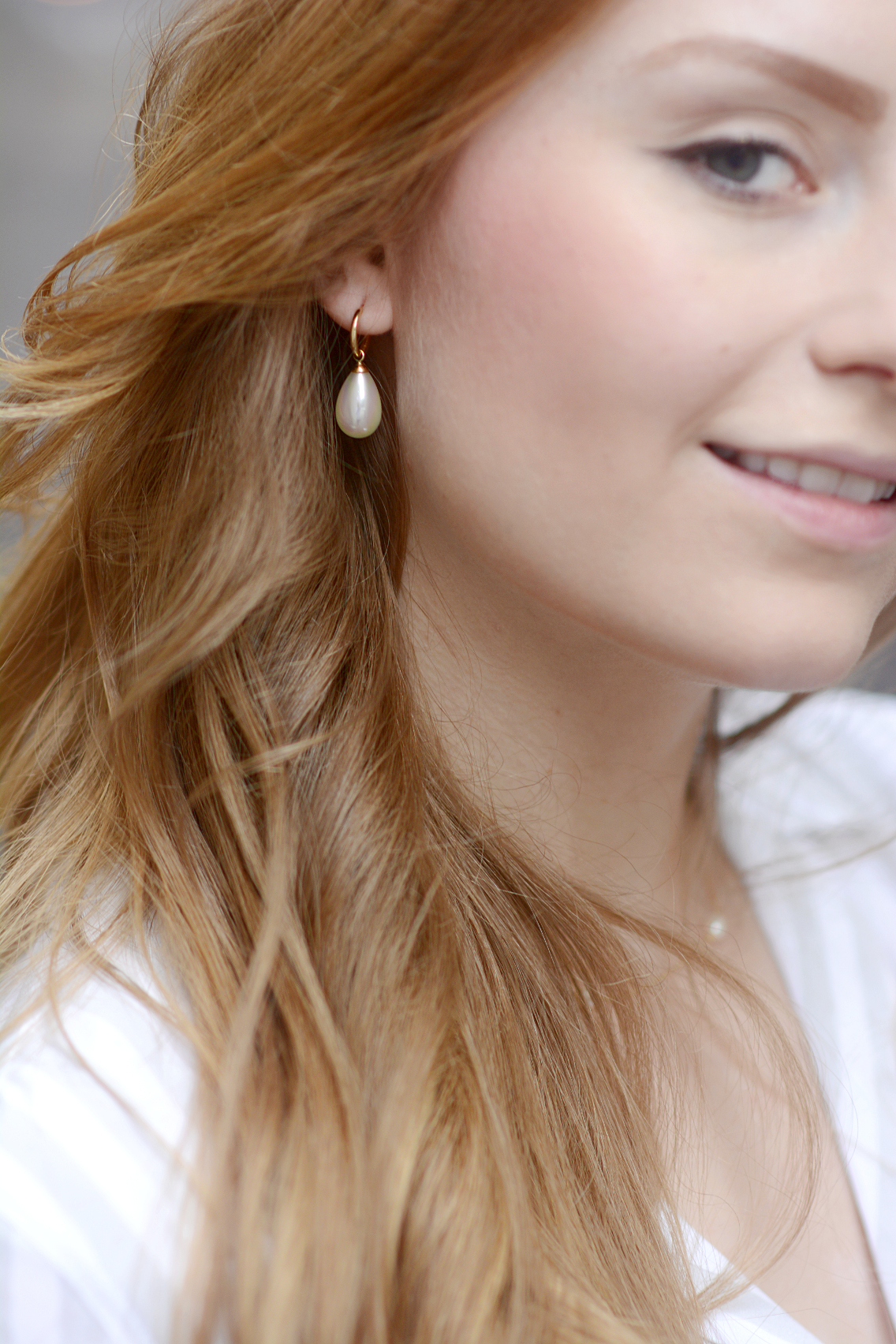 SHOP THE LOOK:
Top – Equipment || Jeans – J Brand '835' Crop in Gray (similar) || Tote – Victoria Beckham 'Liberty' in Persimmon Orange (nougat-version) || Pumps – Stuart Weitzman Point-Toe in Cork (similar) || Jewelry – Tiffany & Co Elsa Peretti 'Pearls By the Yard' (here and similar necklace here) || Earrings – thrifted pearl drops brought to life with these gold hoops
I never really understood the idea of "wardrobe investments" until I worked in finance. Women in the banking industry wear a lot of labels and it really was my first introduction to the world of Prada, Louis Vuitton, and Chanel. And, at first, I totally didn't get it.
"You paid WHAT for that bag?"
But once I paid off my enormous student loans, I began looking to invest in a few wardrobe upgrades to help me look more professional. I started researching about quality cuts, fabrics and finishes and became obsessed with tailored silhouettes. As a girl whose college wardrobe consisted of 90% "Made in China" Target finds, discovering quality fabrics and tailored cuts was practically a revolution!
"Clothing can be designed to last more than two years?"
Mind-blowing stuff for this Midwesterner.
These days my wardrobe is definitely more quality than quantity as I've slowly filled my closet with pieces I know will LAST. I have an arsenal of products to protect and care for everything from my suede Prada pumps to my shearling coat to my velvet Givenchy skirt. And while some people may think it's a lot of work, I think it's a lot less than having to constantly replace pieces in my wardrobe and spend my hard-earned money on things I'm not completely in love with.
Because if personal experience has taught me anything, it's that style and quality are often two sides of the same coin and I'm a firm believer in putting my money where my mouth is.