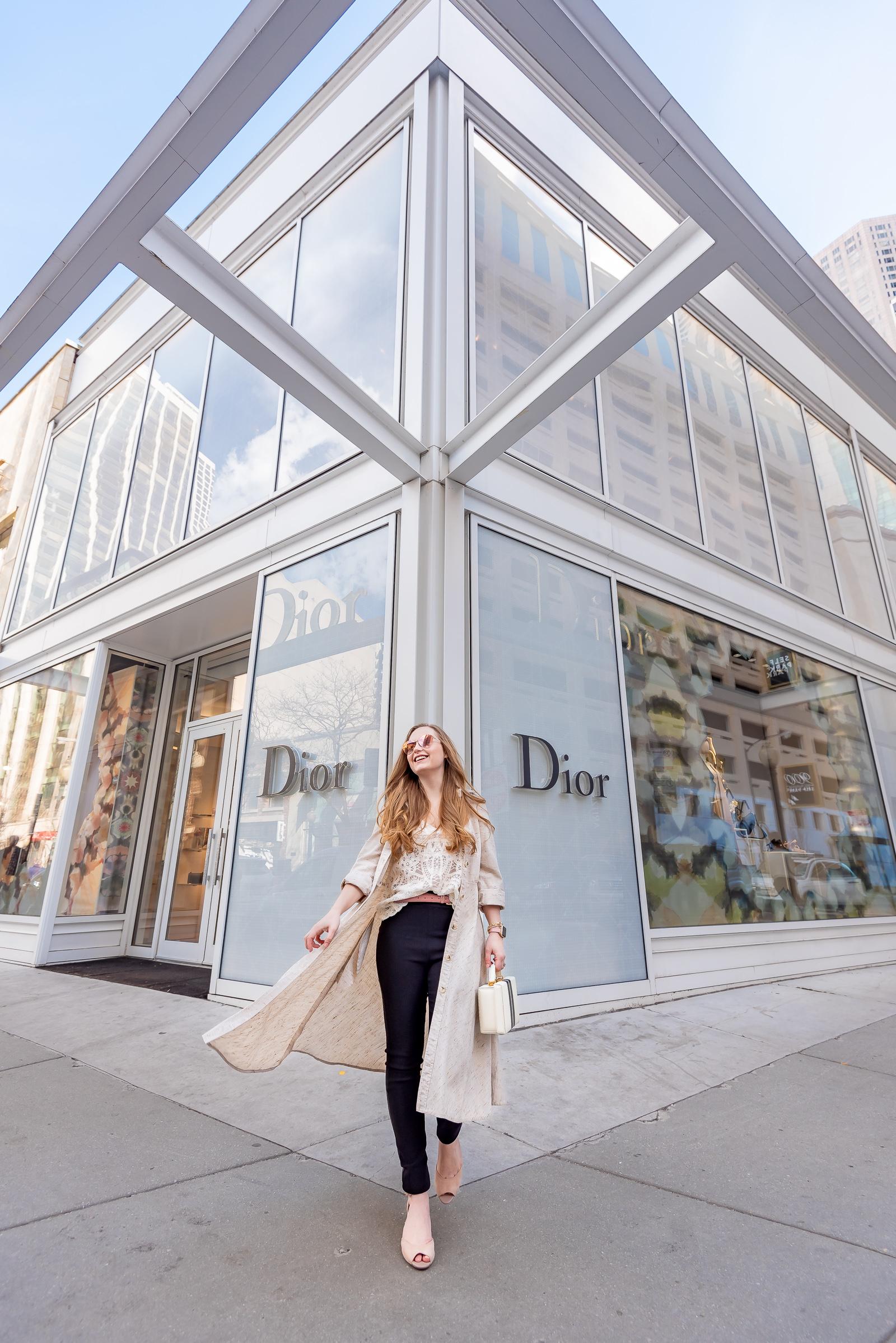 "The purpose — where I start — is the idea of use. It is not recycling, it's reuse."
— Issey Miyake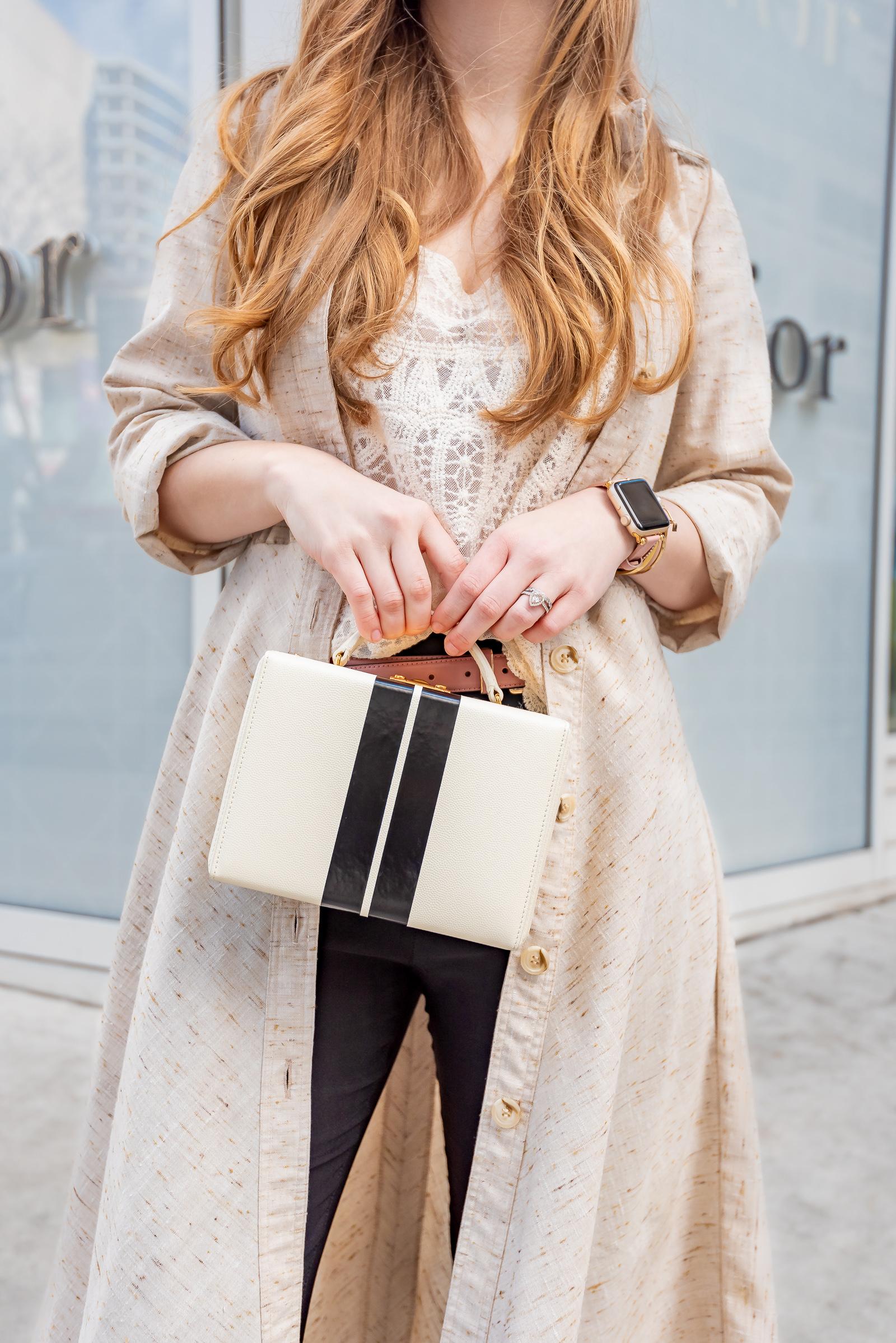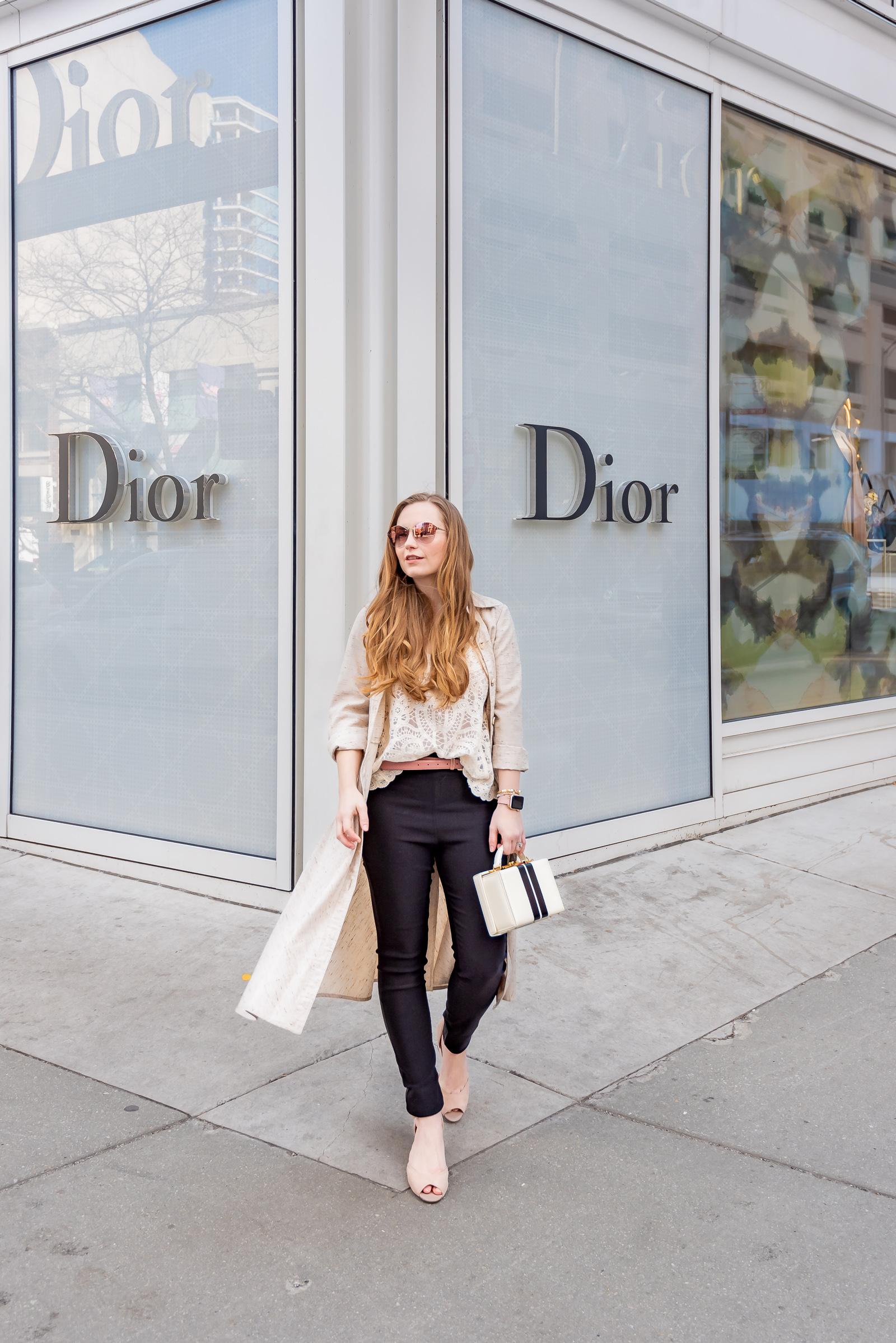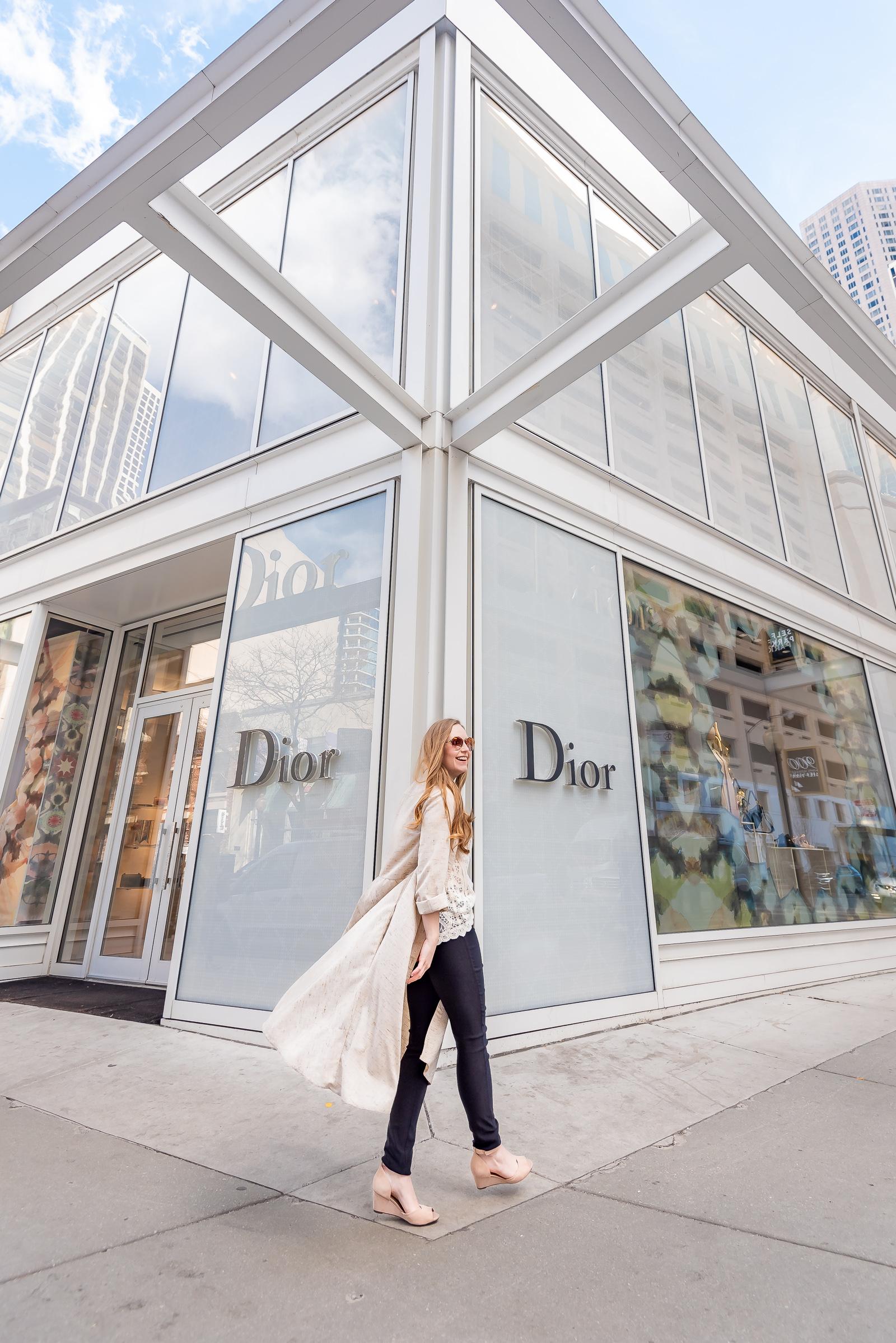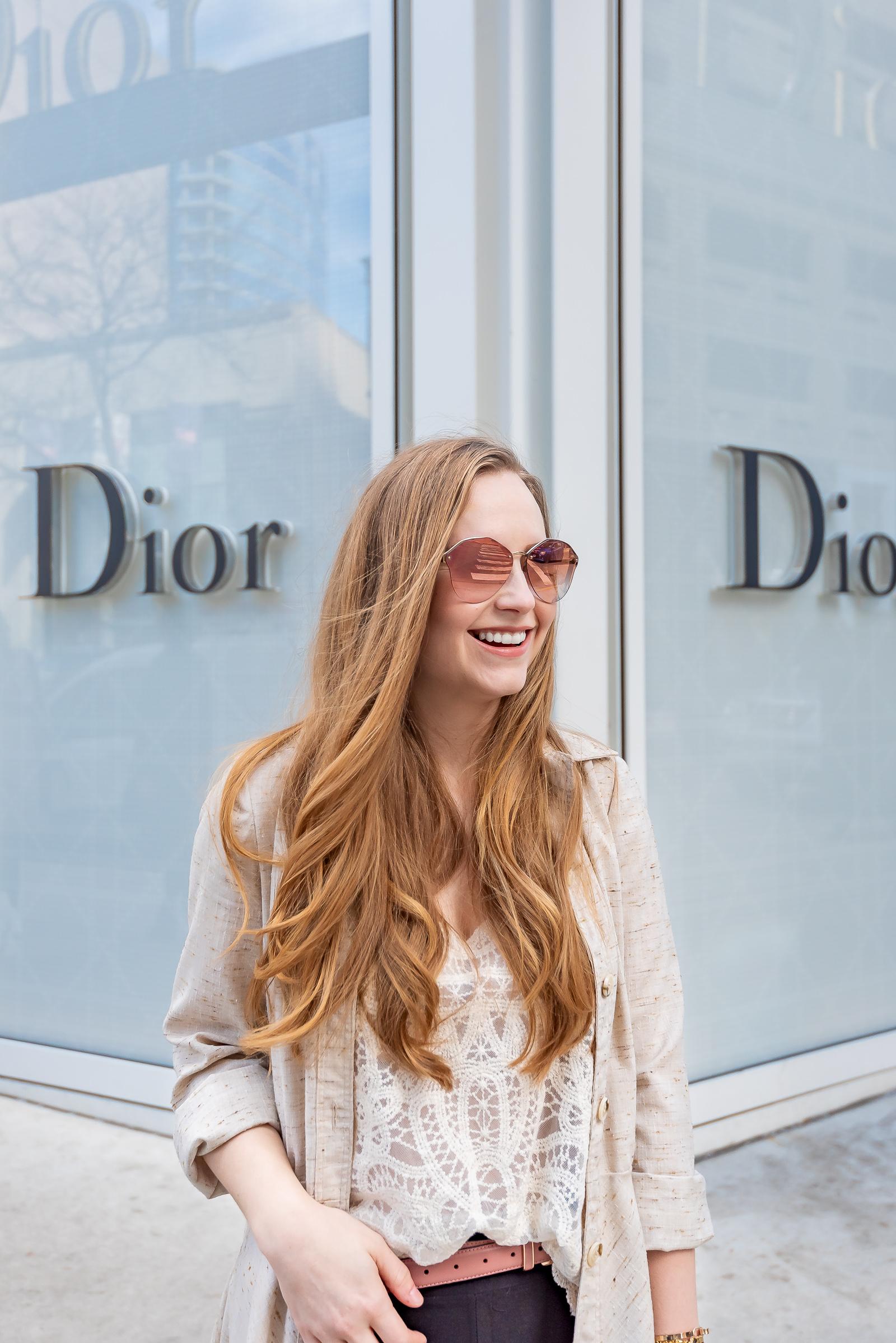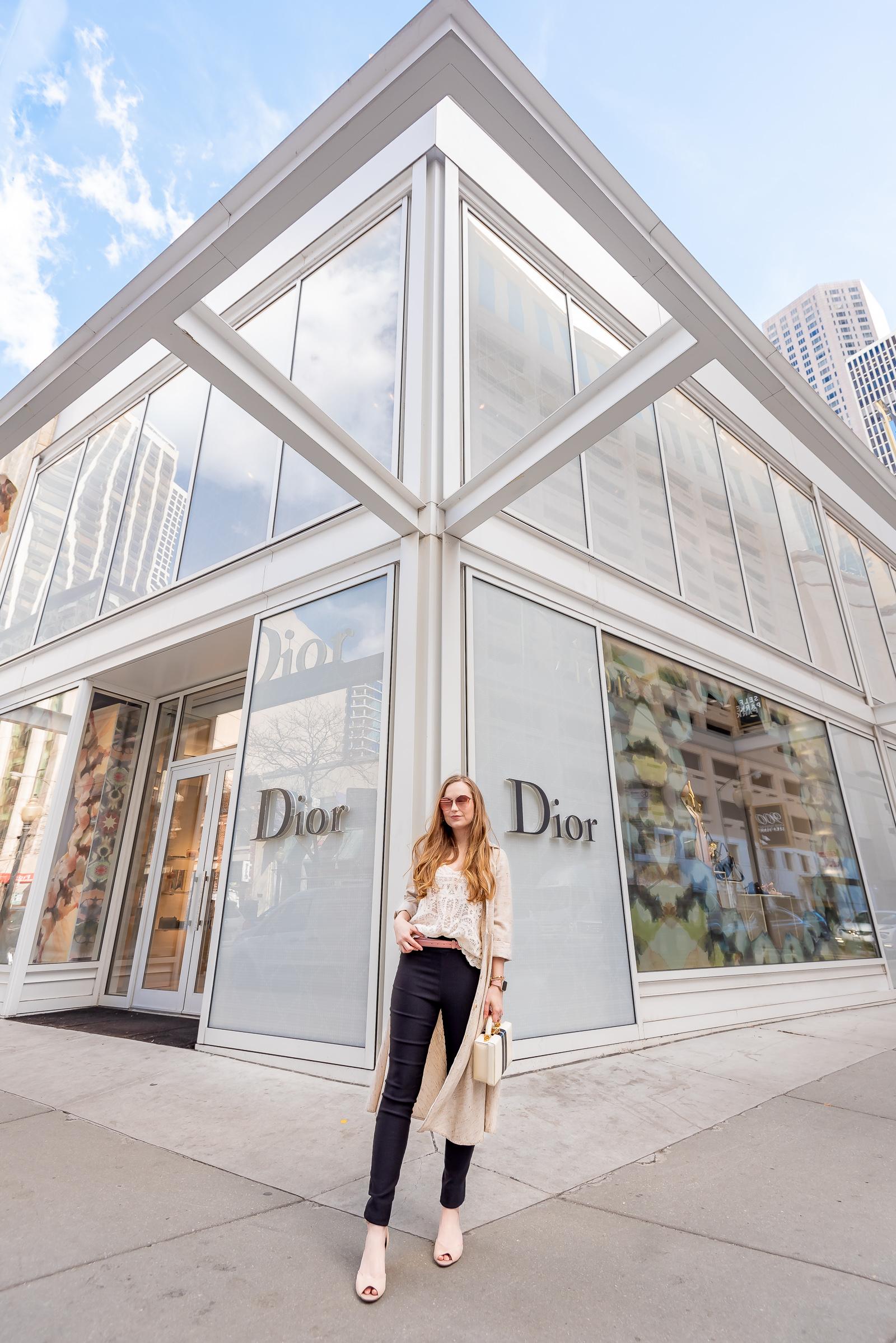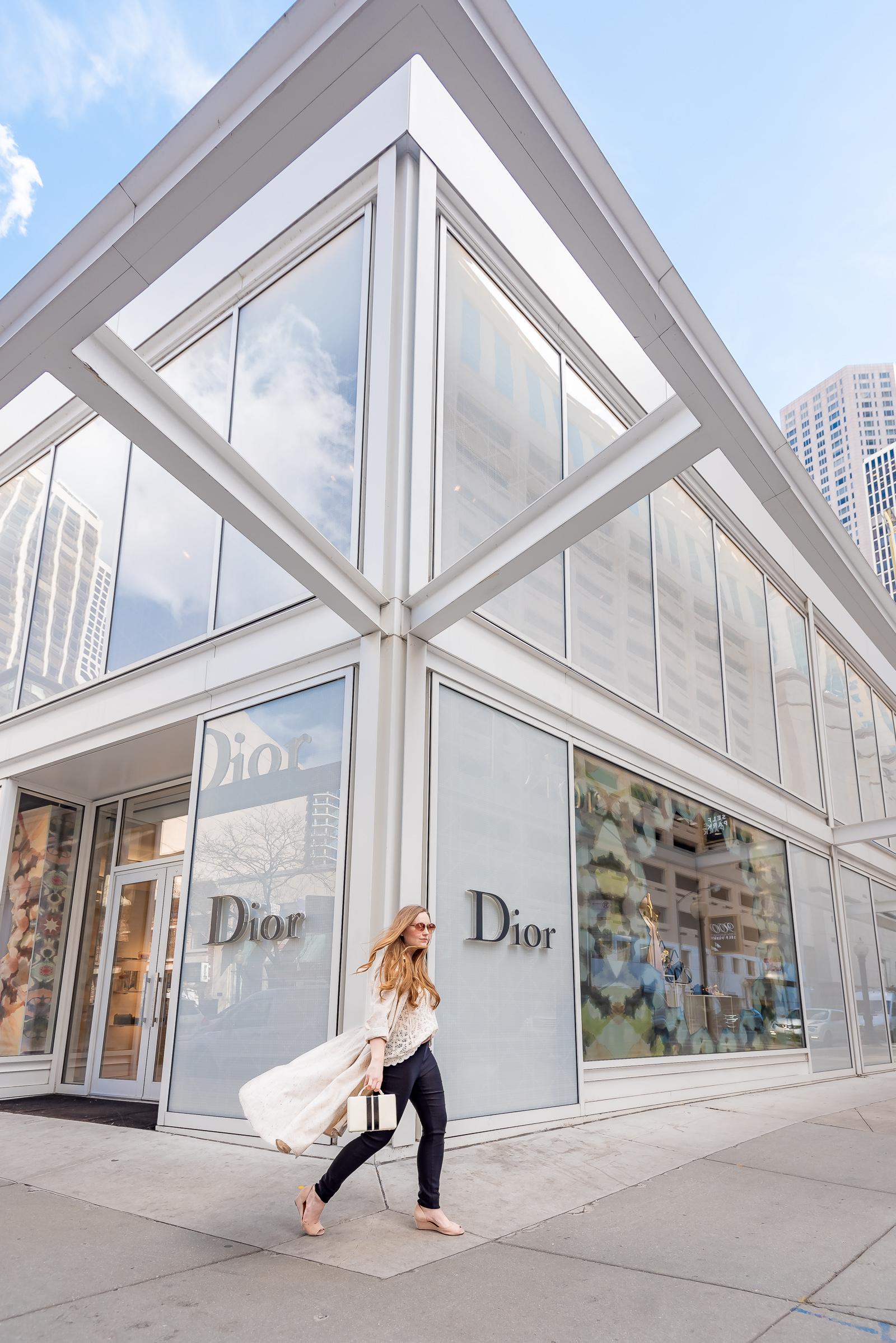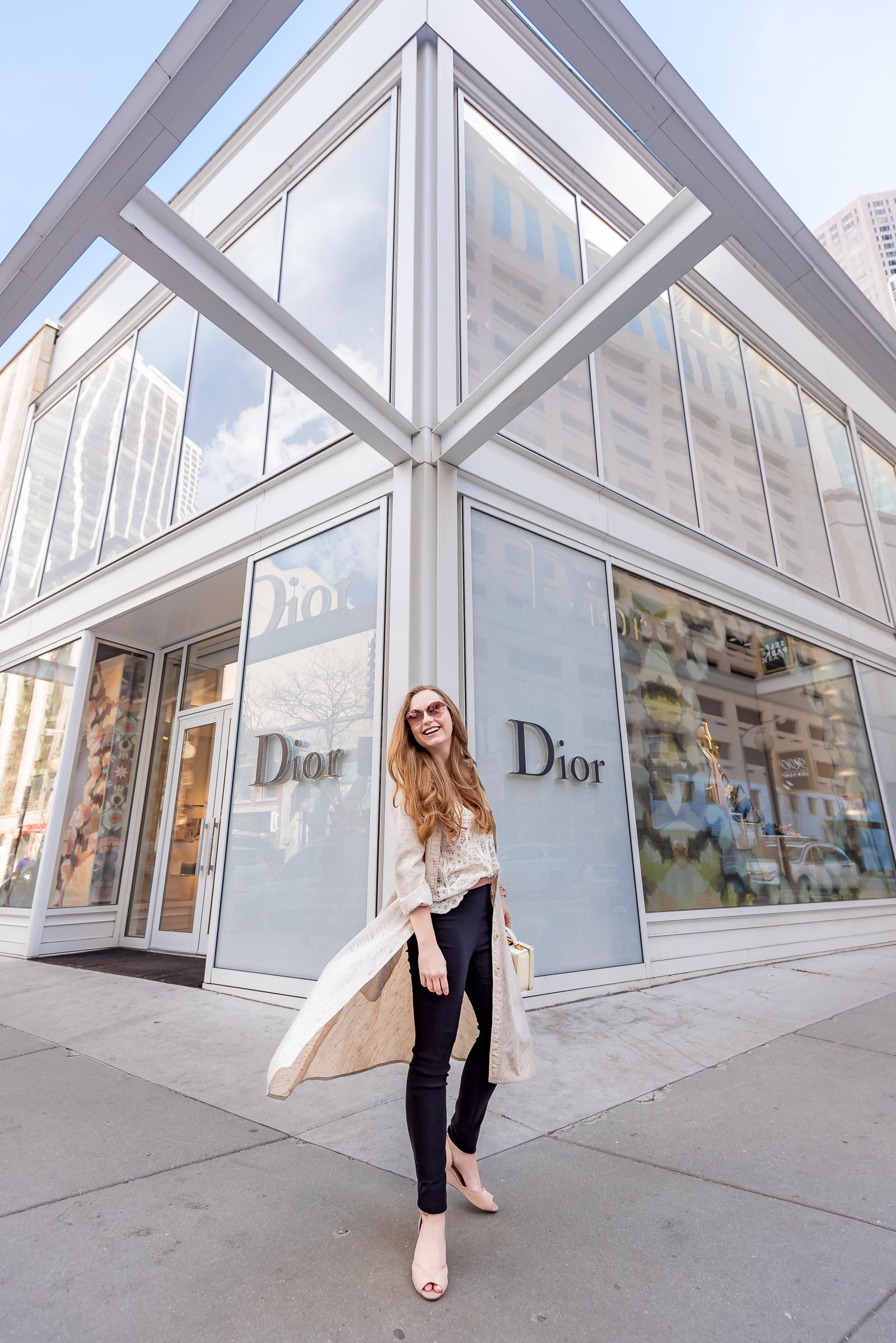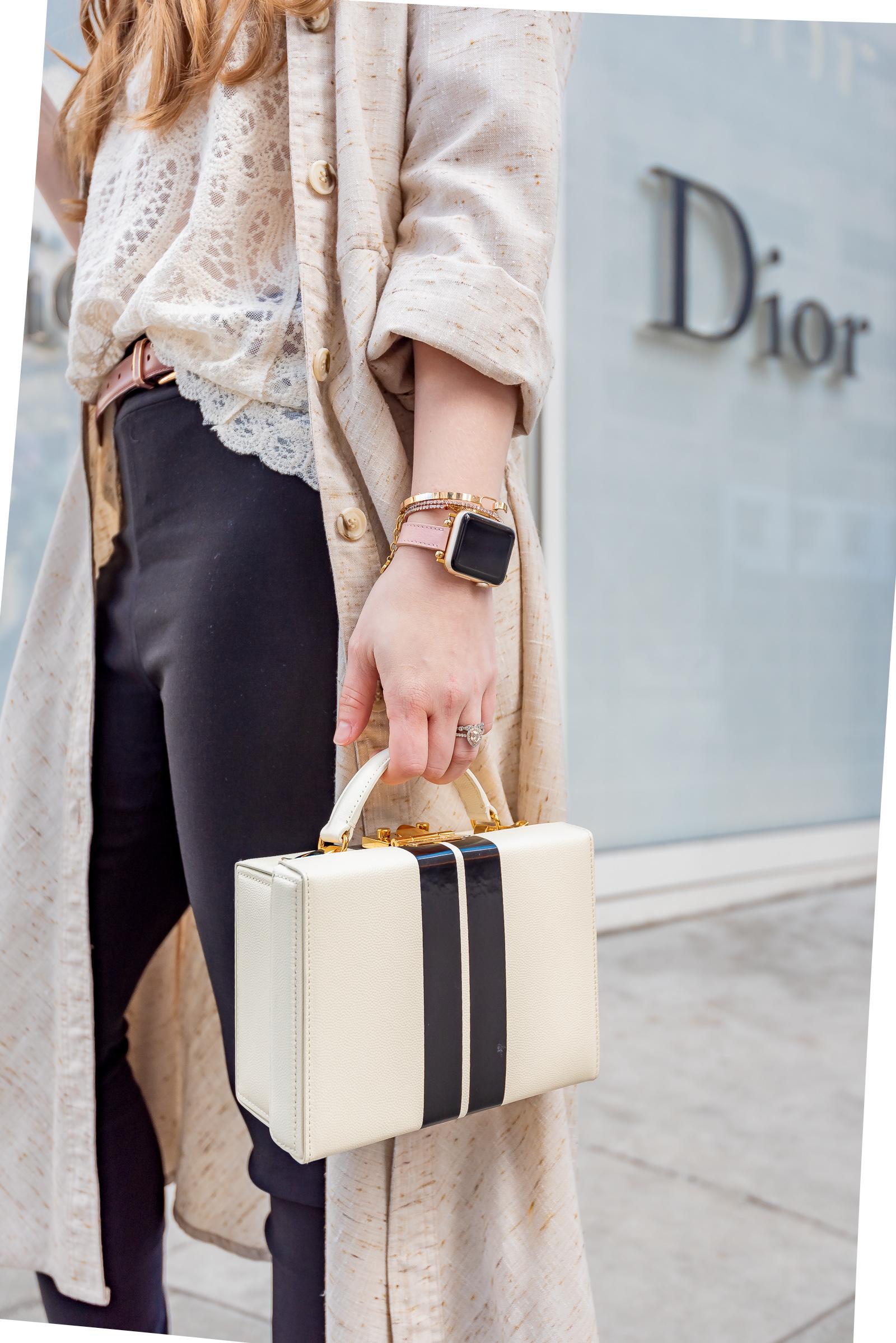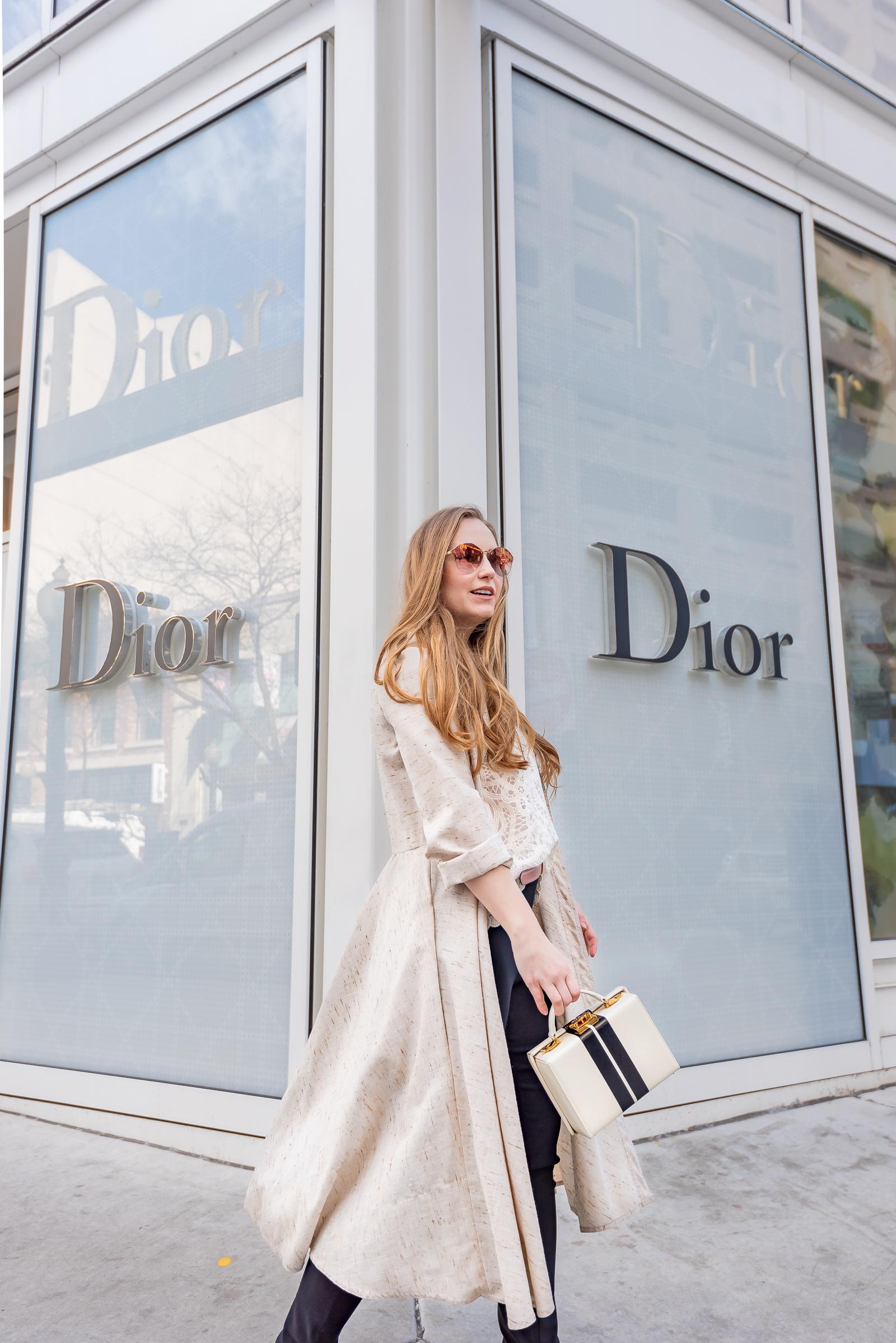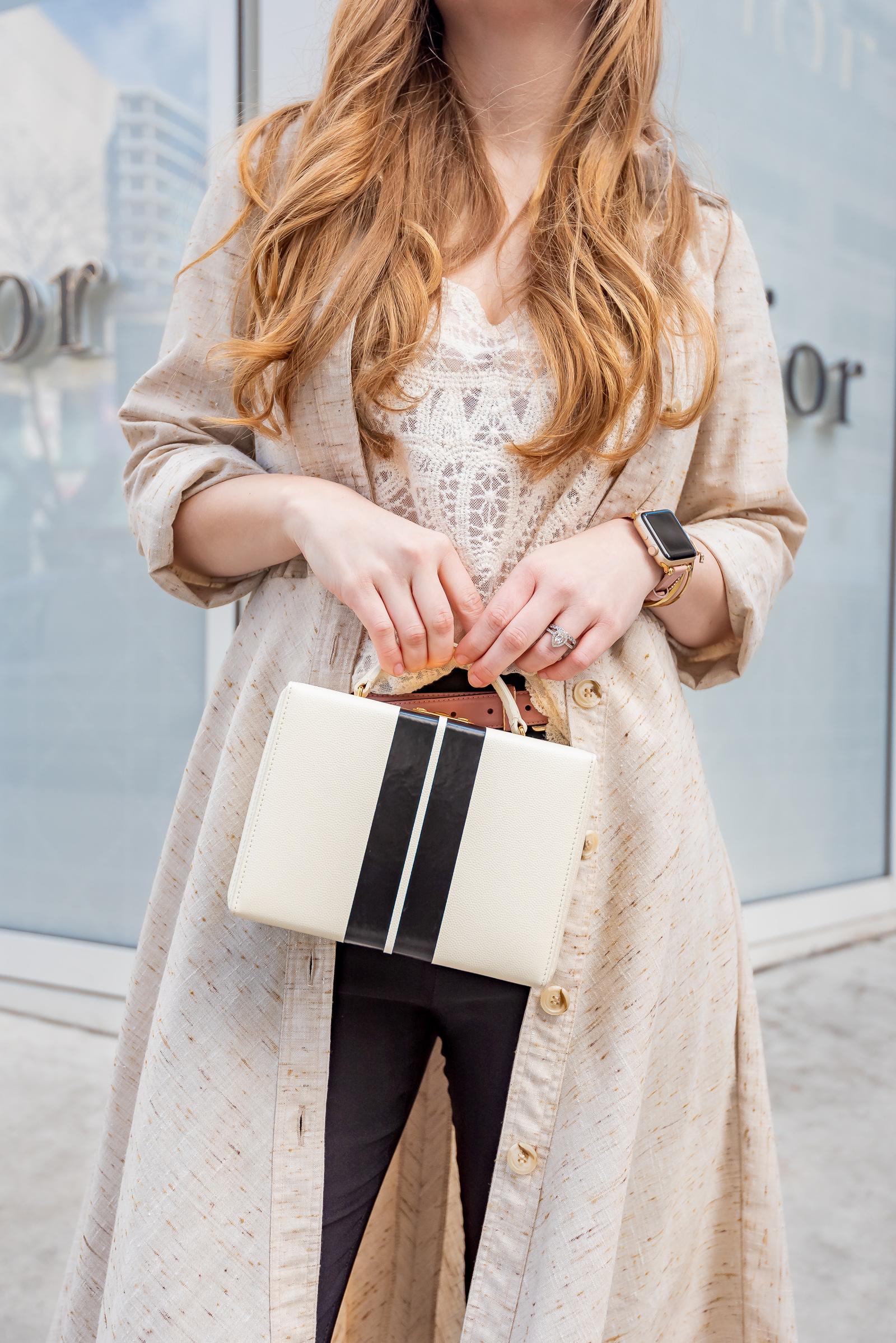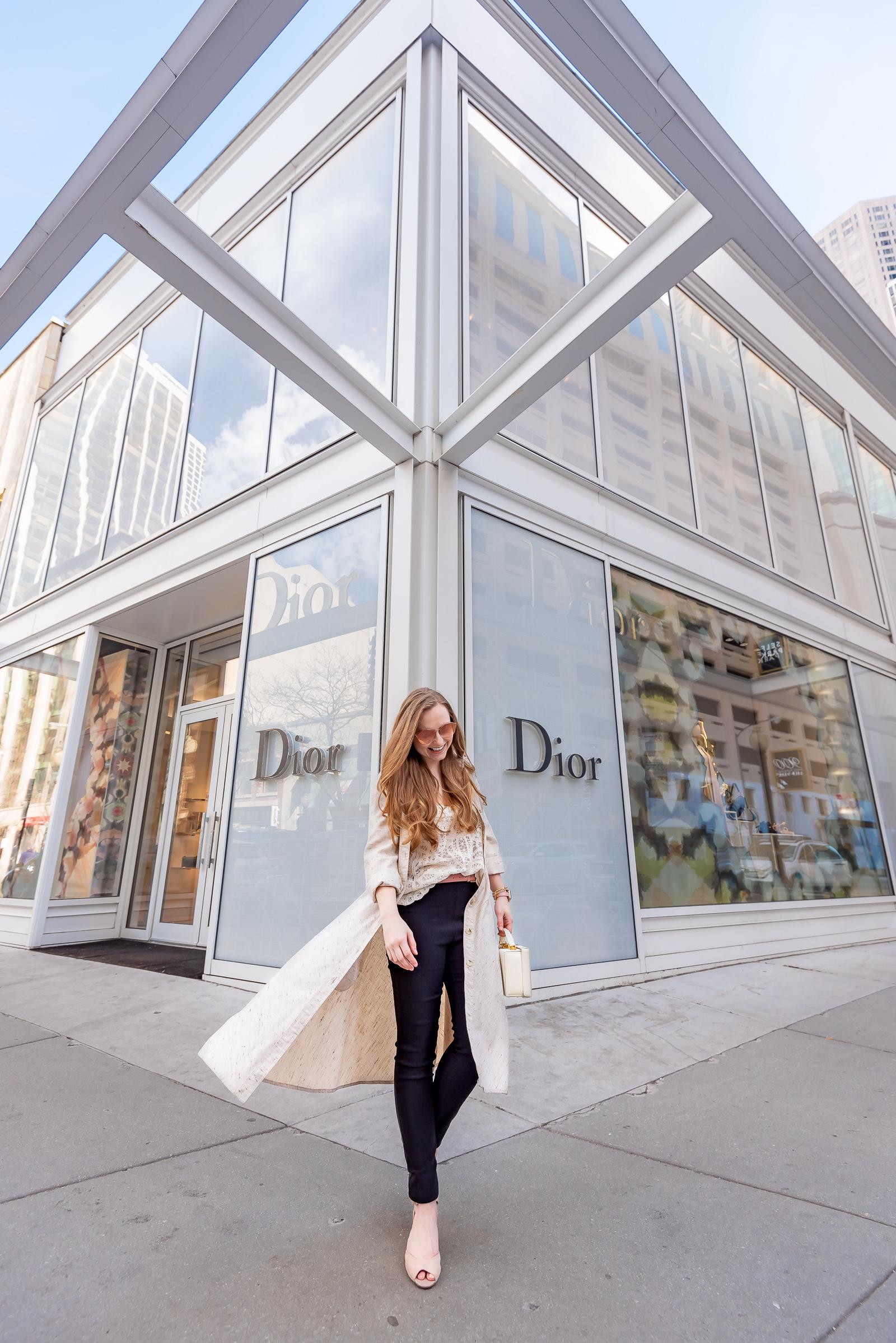 SHOP THE LOOK:
Coat – Vintage Dress via Etsy || Tank – Zara || Trousers – c/o SheIn ($11 — save 15% off your purchase with code: 1kerifa) || Bag – Mark Cross 'Grace' || Shoes – Clarks || Sunglasses – Prada
Photos courtesy of Anna of Noir Friday
Firstly, I cannot start this blog post without touching on the horrific destruction at Notre Dame Cathedral yesterday.
What a shocking and tragic series of events…
Watching Notre Dame — one of the world's most recognized and beloved buildings — up in flames left me almost speechless.
I remember my last visit to Notre Dame in 2013 for it's 800th birthday. We woke up very early to be some of the first people in line to climb the bell towers. And I remember the feeling I had seeing Paris (not to mention the Eiffel Tower) from that medieval spot, gargoyles and stone all around.
It's a moment that lives with you. Notre Dame has a soul that speaks in such a poetic way to those lucky enough to visit.
And for anyone who has been, we know the true depth that has been lost in the fire. The incredible craftsmanship and beauty that has been destroyed by those terrorizing flames.
Luckily the world has already rallied to the tragedy with MILLIONS of dollars being pledged overnight to rebuild this unique piece of human history. I encourage you to consider donating to Friends of Notre Dame (a tax-deductible gift for U.S. citizens) HERE.
With Easter this coming Sunday, hopefully talks of Notre Dame's rebirth will give us all the hope we need.
Because yesterday was truly a day for mourning.
But there's nothing on this subject that I can say that hasn't already been said a thousand times so what's there to do but forge onward?
And luckily, today's post is quite a sentimental one.
As most of you know, I've been purging my closet and downsizing my belongings since the beginning of the year. I've reduced my closet by over half and am already in the midst of a second round of purging.
I've become addicted to editing down my closet to only my most beloved pieces.
And not only is this good for my closet and tiny city apartment, but it's good for the planet. This lifestyle shift — for me — has marked a serious change in my shopping habits and the way I perceive my belongings.
I'm buying less… A LOT less. As in I've bought 5 pieces for my wardrobe thus far this year (the wedges in today's post being my newest — and comfiest — addition).
And I'm getting a lot more creative with the pieces I have kept in my closet. It turns out having "nothing to wear" is often a symptom of TOO many clothes not too FEW. And the less I have to choose from, the more options I feel like I have!
It sounds cliche but it's absolutely true. And, over the last four months, I've learned a LOT of fun lessons on how to stretch the wardrobe you already have. And how to make it feel recharged WITHOUT new additions.
My new motto is reuse everything — and it turns out that isn't nearly as hard as I thought it would be, if I'm willing to get creative.
One of the keys when it comes to having a smaller closet that FEELS larger is to learn to layer. It keeps you from getting bored with your clothing and makes outfits look more sophisticated too.
And while recommendations for reusing and layering clothing typically include knotting shirts, layering tees under dresses, and tucking your clothing in new ways, I'd prefer to think a little more outside of the box…
And it turns out, out-of-the-box gives you SO many options…
10 Ways To Recharge The Wardrobe You Already Have
---
1. Swap Your Coat For A Dress
Yes, it's true. The coat in today's post is actually a dress.
A great little vintage dress I picked up on Etsy for a pittance.
As it turns out, dresses can be a lot more versatile when you consider them as layering pieces.
For example, wrap dresses make great tunics. And shirt dresses like mine work well as light coats.
Not only does wearing dresses as layering pieces expand your wardrobe dramatically, it's also a technique I plan to use when I travel in the future: layer on a dress underneath my coat for added warmth on the plane AND extra room in my suitcase (since I only travel with a carry-on).
Looking for more travel tips? I've rounded up my best secrets here.
2. Highlight Vintage And Preowned Styles
I've long been an advocate for vintage and preowned pieces. Some of my best wardrobe investments were preowned finds from The Real Real.
Not only do vintage and preowned pieces save the planet (why buy new when you could have one-of-a-kind?) but they bring a lot of style to any outfit too.
As I've said before, vintage pieces often have better tailoring, better fabrics, and better silhouettes. They're classics that never go out of fashion — just like you! Rewearing fashion SHOULD be more fashionable and the best way to prove that point is to highlight your vintage and preowned pieces with pride!
3. Wear Brooches As Bling
When my Nana passed I inherited a GORGEOUS collection of her brooches. Some gold leaves, some flowers, some abstract modern pieces but all of them are absolutely gorgeous.
But for years until my closet purge they sat in one of my drawers forgotten.
What a travesty!
Because since rediscovering these beauties, I've been remixing them nonstop into my wardrobe and the effect is mesmerizing.
I wear them as extra bling on my shoes, as a pin to gather fabric into elegant folds for a draped effect, or in my hat for some extra sparkle.
It's often said that accessories can double the size of your wardrobe. Well brooches alone have done that for me.
And luckily, you can pick up brooches for a pittance at donation shops and vintage stores so I've started quite a collection of gold leaf ones in particular!
4. Layer Skirts Over Dresses
Everyone always talks about dresses over shirts or sweaters over dresses but personally I feel like skirts layered over dresses recharges my wardrobe in a much fresher way.
When you begin to think of your dresses as blouses (and coats!), you suddenly have so many more options to choose from.
Just be sure your skirt is longer than your dress (though I can see how a little dress peeking underneath a skirt might ADD to certain outfits).
5. Turn Your Button-Down Shirts Backwards
When in doubt with your closet, flip it over.
I LOVE wearing my shirts backwards and even, in some cases, upside down.
Not only do you get an entirely new neckline and silhouette but also a great talking point — 9 times out of 10 when I wear my shirt backwards, people don't realize until I tell them!
6. Wear a V-Neck Cardigan As A Top
A lot of teaching yourself to reuse a smaller wardrobe is learning to see all the potential ways you can wear just one garment, like the cardigan.
Most of us have a cardigan in our wardrobes, if only to keep us warm in winter. But few of us have ever considered ditching the tank top and wearing a cardigan as a top itself.
Or — better still — a coat! Or even layered underneath a blazer for added texture.
All you need to do is tuck it with a french tuck or add a belt and suddenly you have an entirely new outfit.
I use this trick a lot when I travel since I never go without at least one cardigan to layer with!
7. Mix Luxury With High Street
So many of us do this — we save our best pieces of clothing for special occasions.
Special occasions that RARELY come.
Why let any of your clothing sit neglected and unworn? Especially because it's supposed to be for "special occasions"?
The moment you start thinking of your special pieces as part of your weekly wardrobe, the more options you'll have.
Mixing luxurious pieces with more casual ones isn't just practical, it's stylish. I love the look of a luxe velvet pencil skirt paired with a cotton band tee — the juxtaposition is so fresh and fun!
8. Wear Pants Underneath Your Dresses
While many of us are familiar with wearing leggings under dresses, more of us need to consider the idea of jeans or pants too.
In winter I get so sick of my "winter appropriate" clothing… I crave spring dresses and sun hats.
So learning to layer jeans under my dresses this winter was a revelation. Not only do I have so many summer dresses that are now "winter friendly", I've also learned a lot about proportions and silhouettes.
I love the look of flared jeans with a flowy dress. Or tailored black trousers with a white eyelet dress. It's unexpected, fun, and shockingly beautiful!
Not to mention cozy in the winter months…
9. Drape Layers On Your Shoulders
I drape coats, blazers, and sweaters on my shoulders ALL. THE. TIME.
And I do it for my portrait clients as well.
Not only does draping your clothing give it a new shape (truly!) but it slims down any body type, essentially giving you a new shape too.
It can be a bit of a challenge learning to drape clothing on your shoulders (especially when you carry around photography gear like I do) but it's worth it. Whenever I instantly want to make someone look more photogenic, I drape a layer on their shoulders.
A flowy layer can anchor any look in such a sophisticated way — maybe next time I'll try draping today's dress-turned-coat on my shoulders for a different effect entirely!
10. Wear A Skirt As A Blouse
Shockingly, this is one of my oldest tricks! I wore a skirt as a blouse here on the blog YEARS ago and have been doing so for most of my adult life.
I've always been a rebellious sort when it comes to fashion so I always like to find things to wear that'll be different for the sake of being different.
And let me guarantee that NO ONE will be wearing the same top as you if you refashion your skirt into a blouse.
My one tip for success? Have some fashion tape on-hand to ensure you don't have an embarrassing wardrobe fails!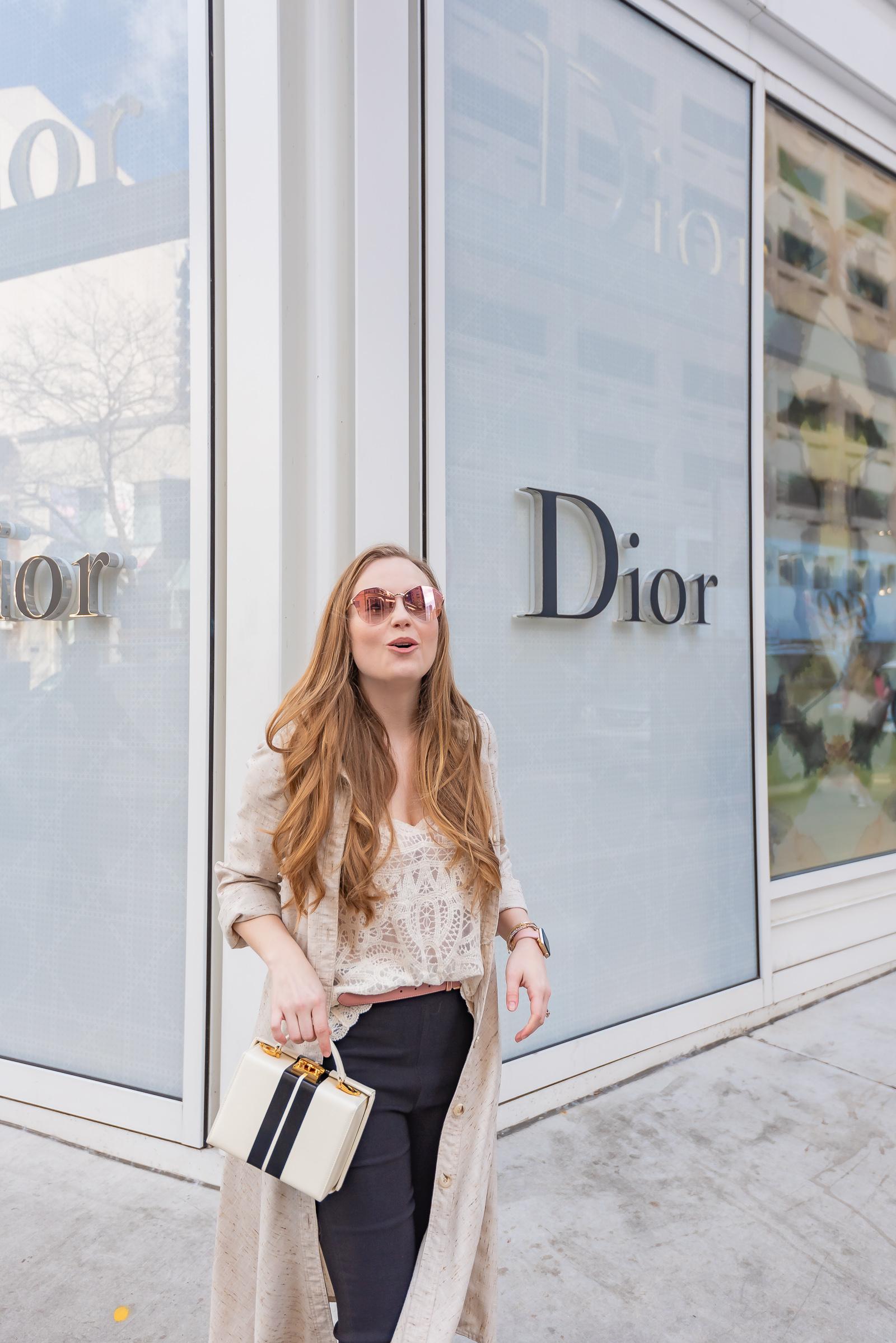 And, after the success of my blooper post earlier this month, I just had to include this gem of a blooper from today's shoot!
Happy Tuesday Everyone!