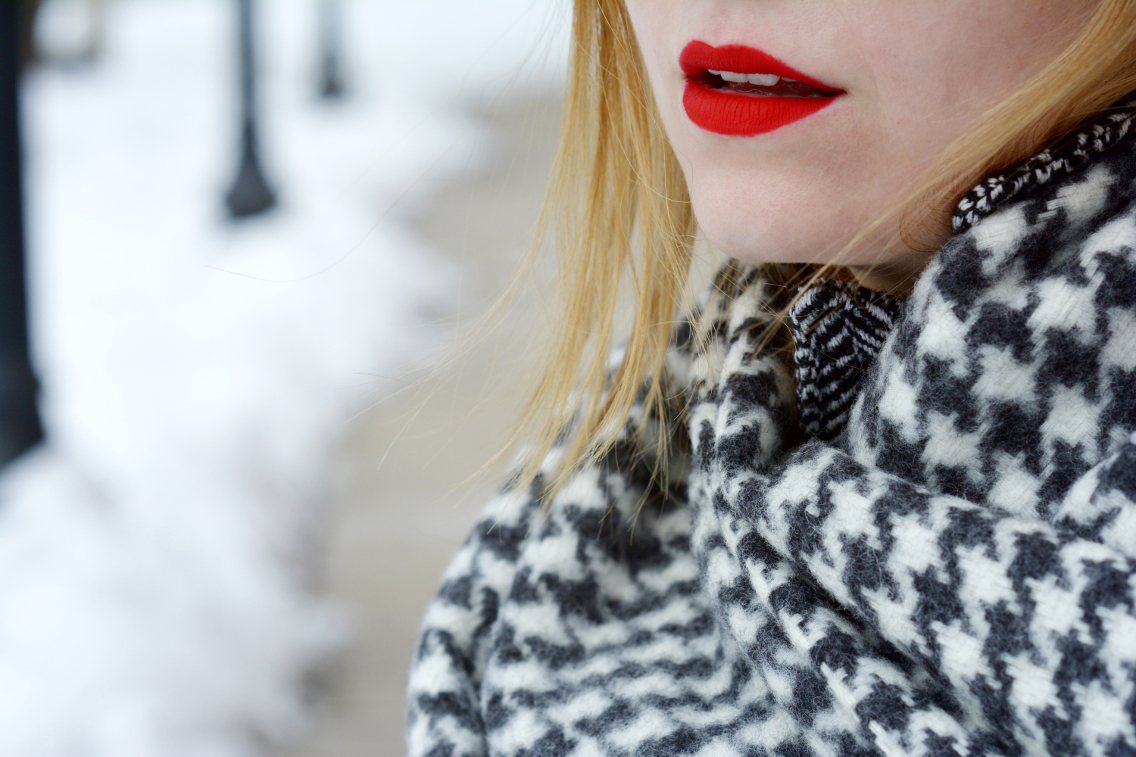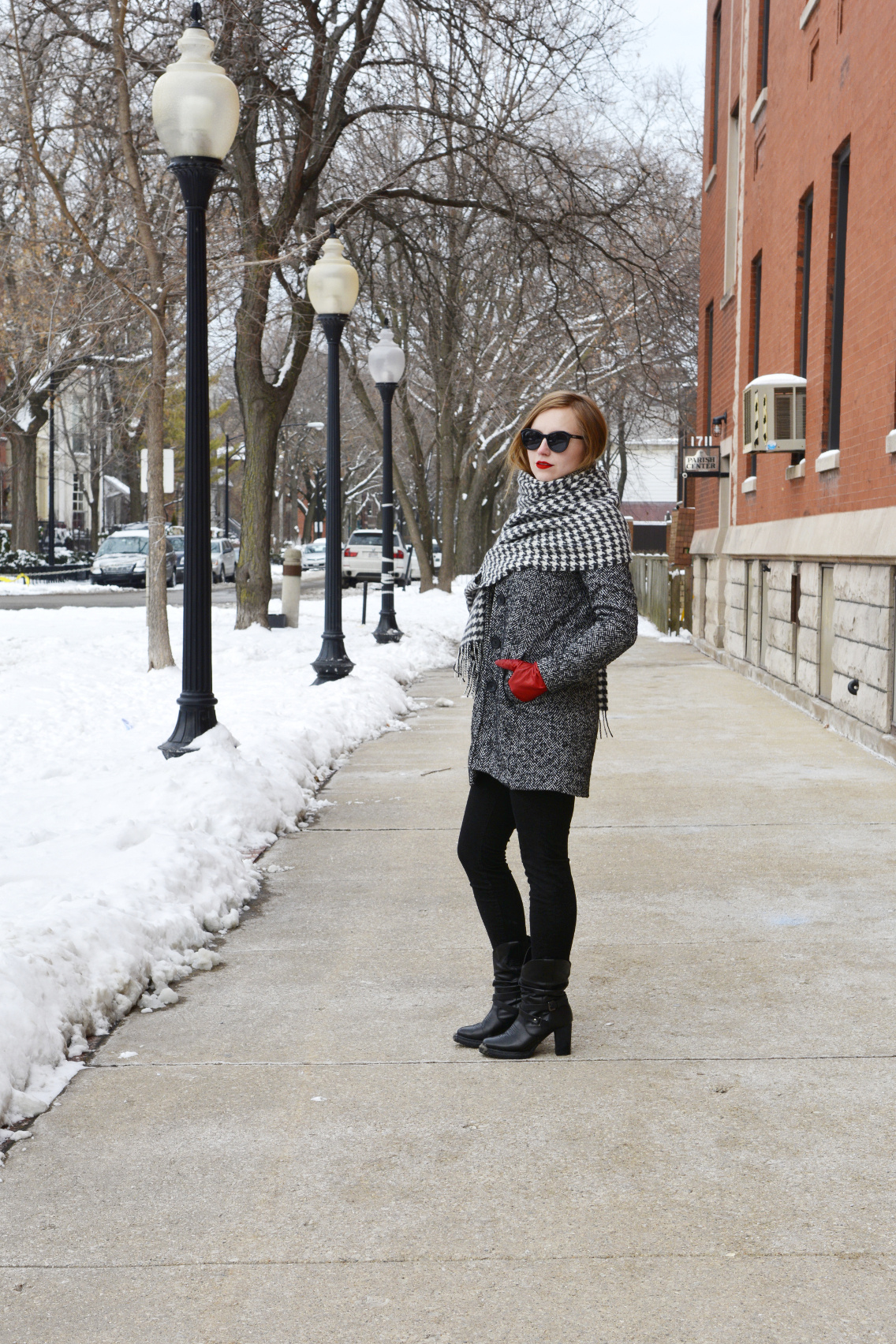 "Beauty, to me, is about being comfortable in your own skin. That, or a kick-ass red lipstick."
― Gwyneth Paltrow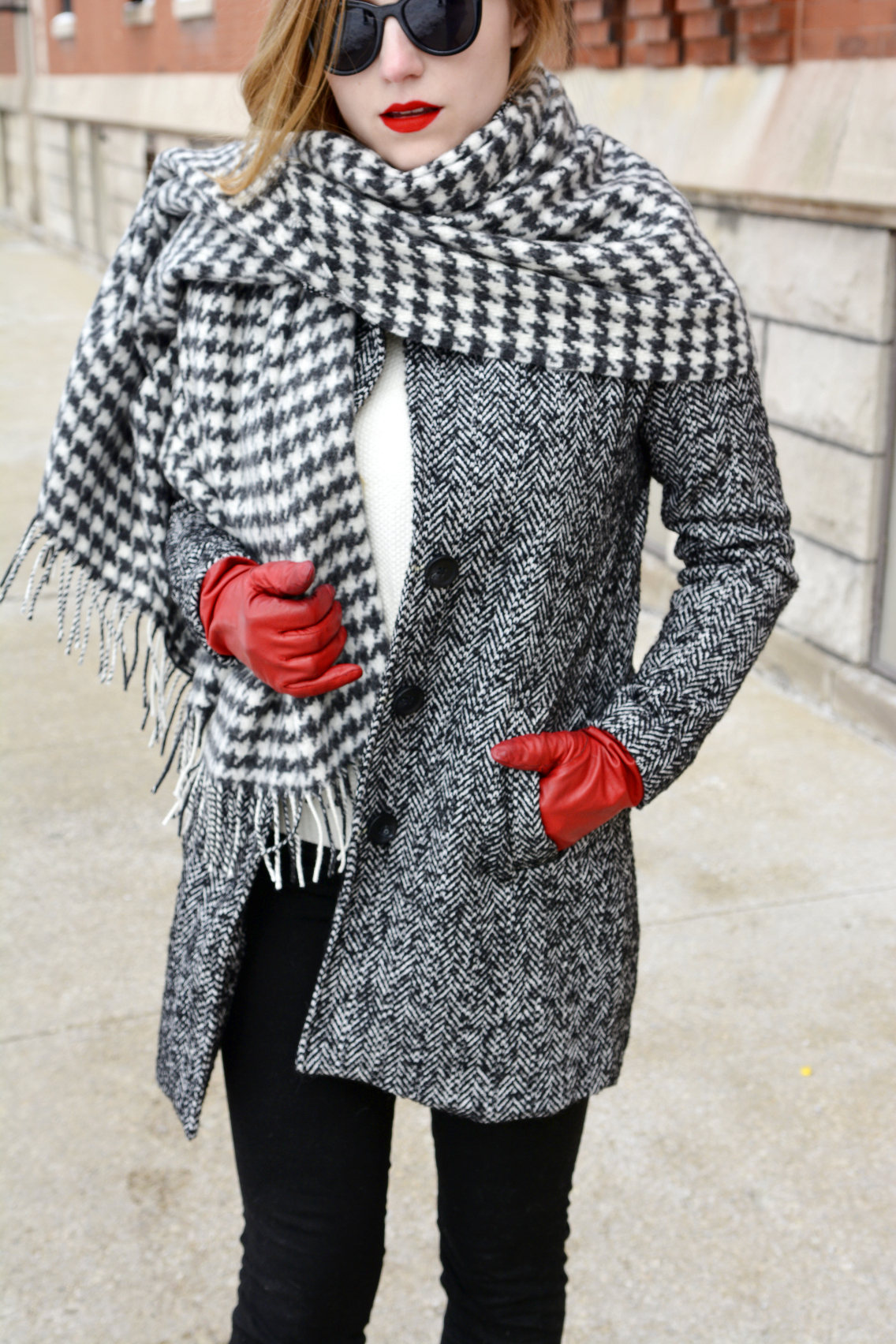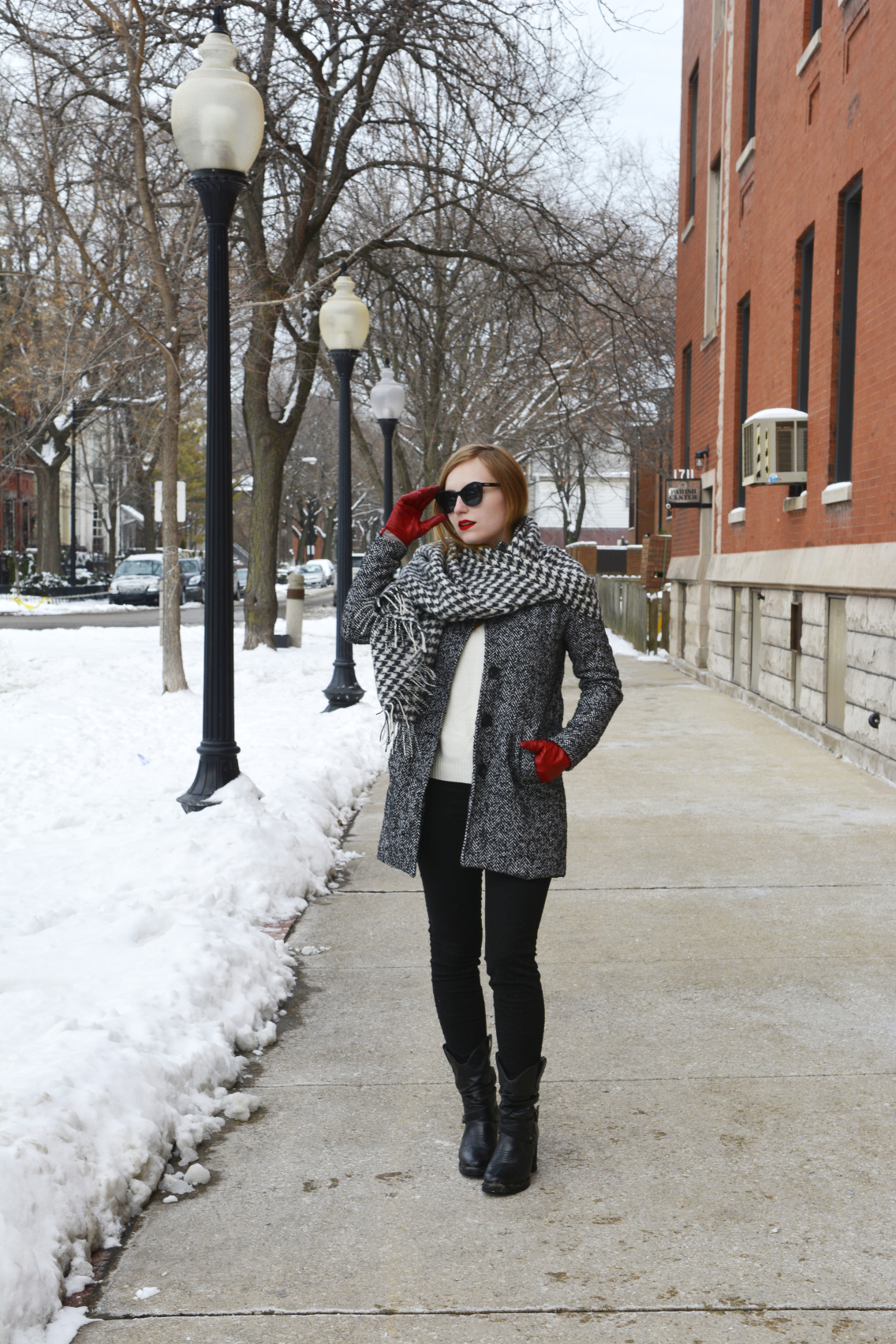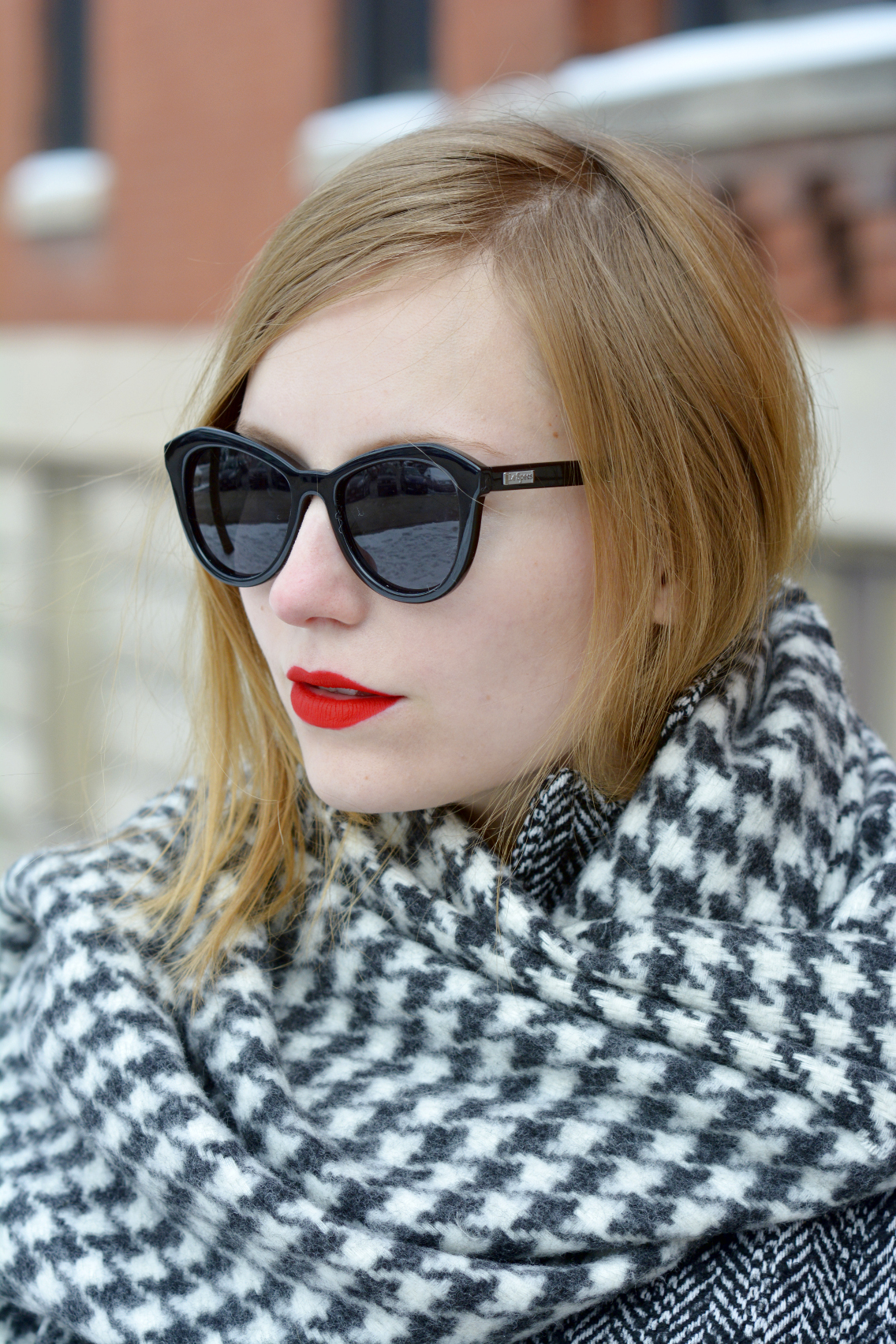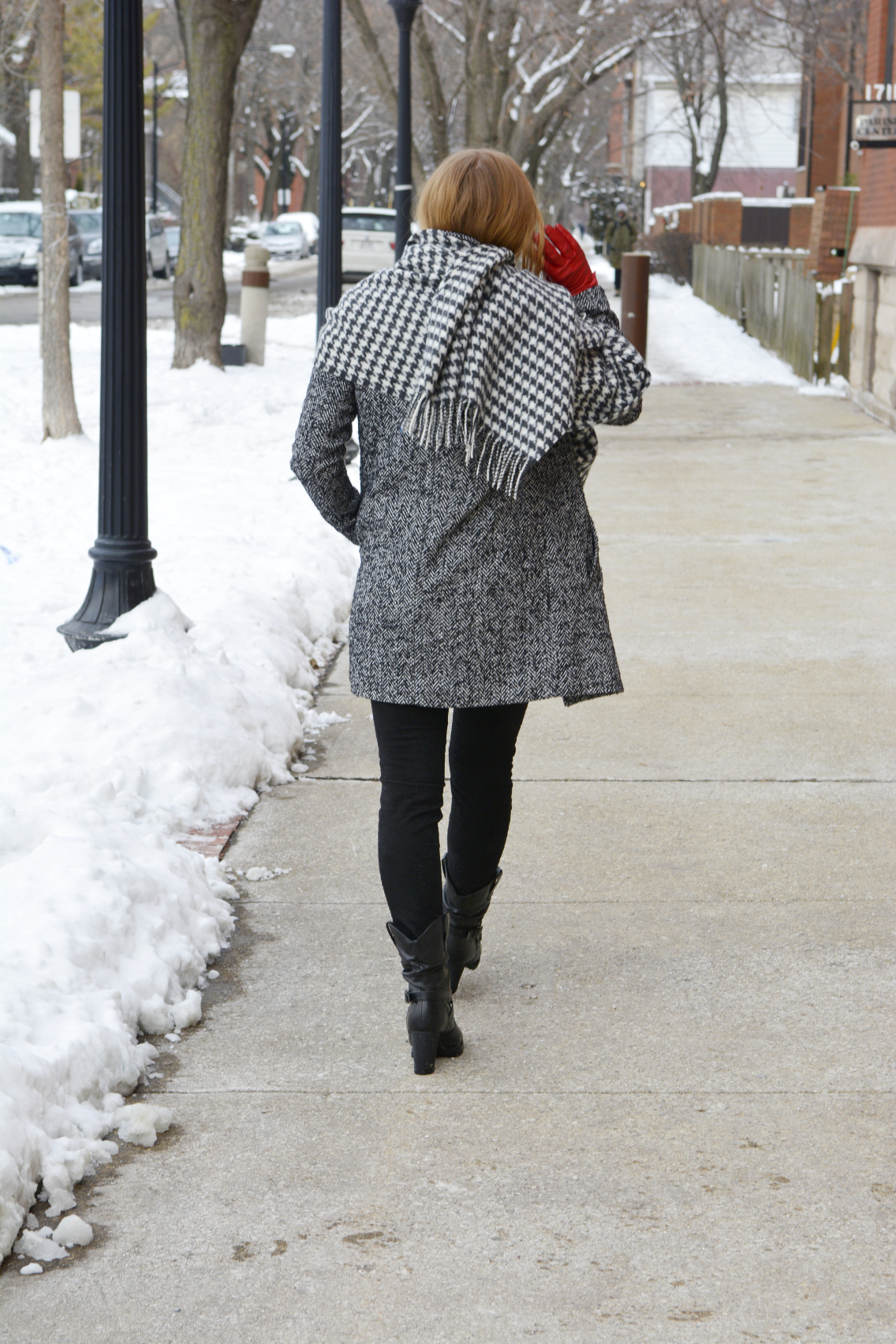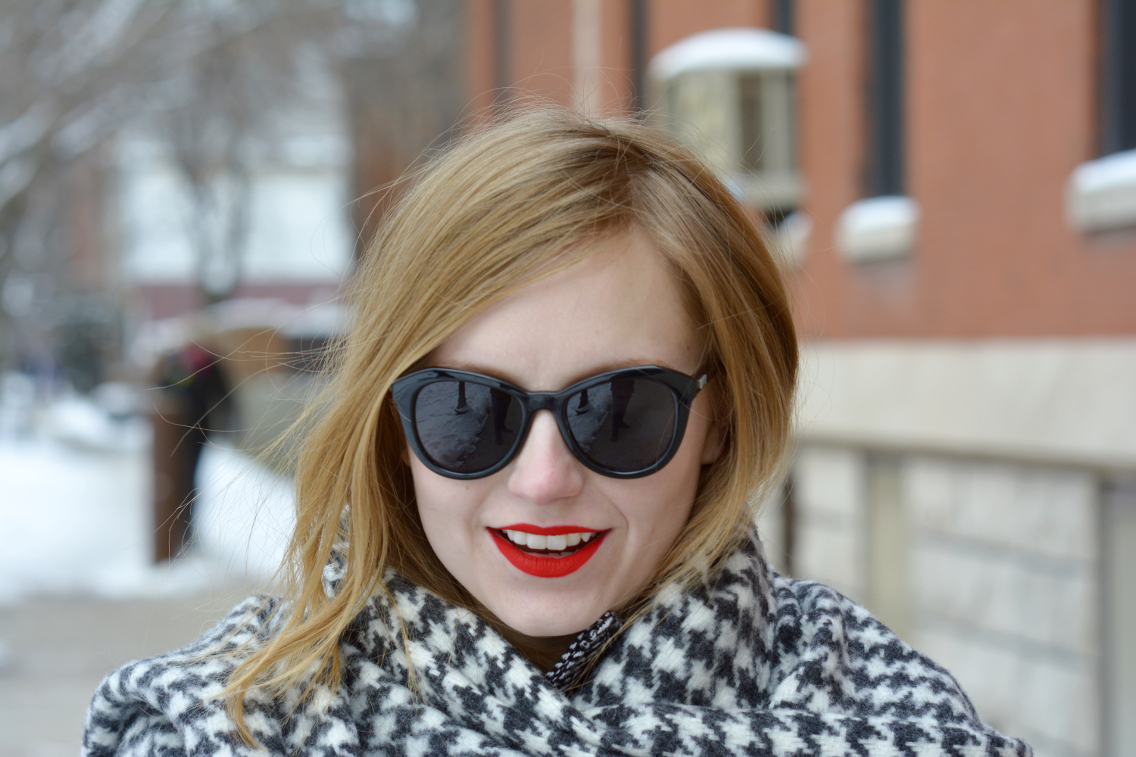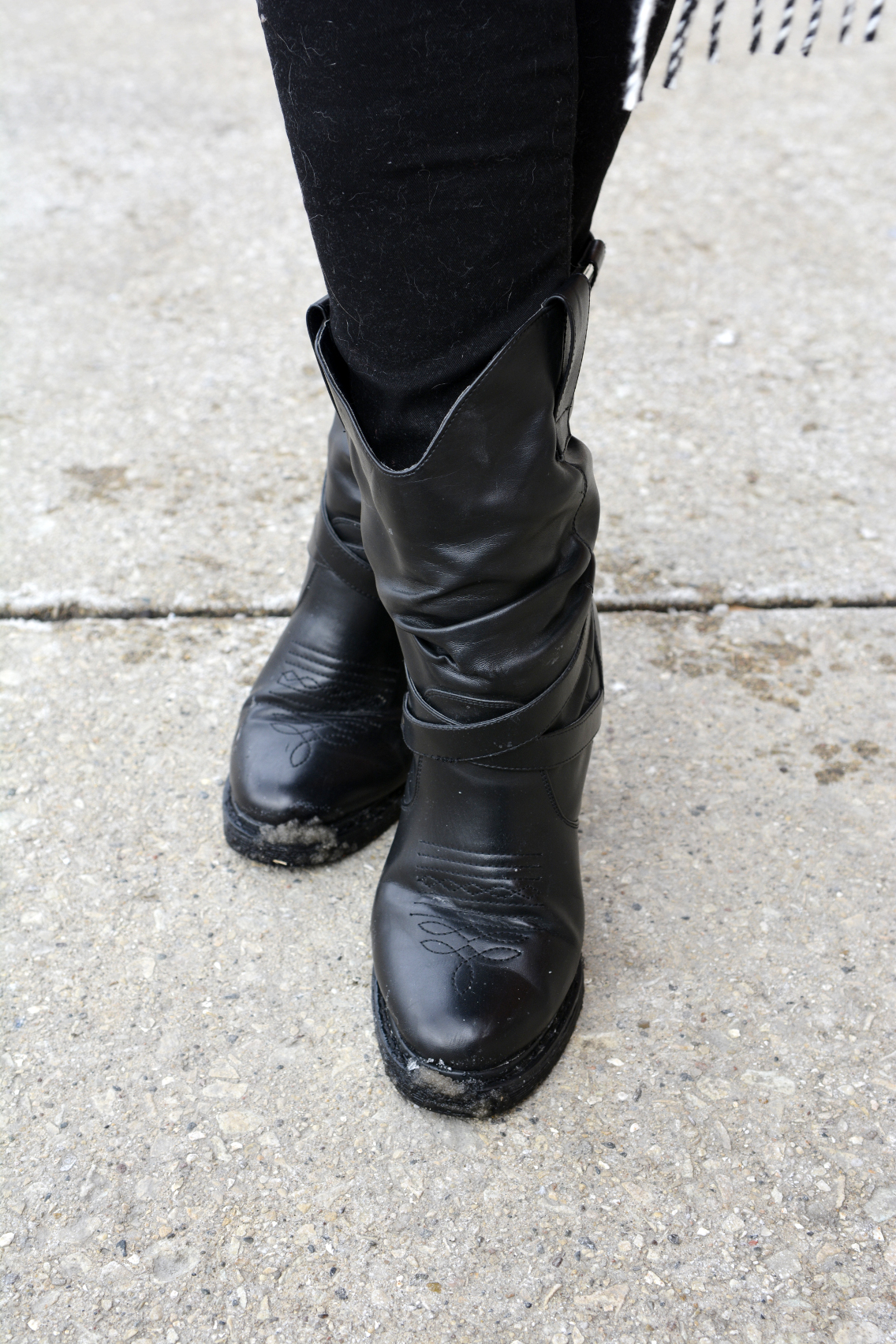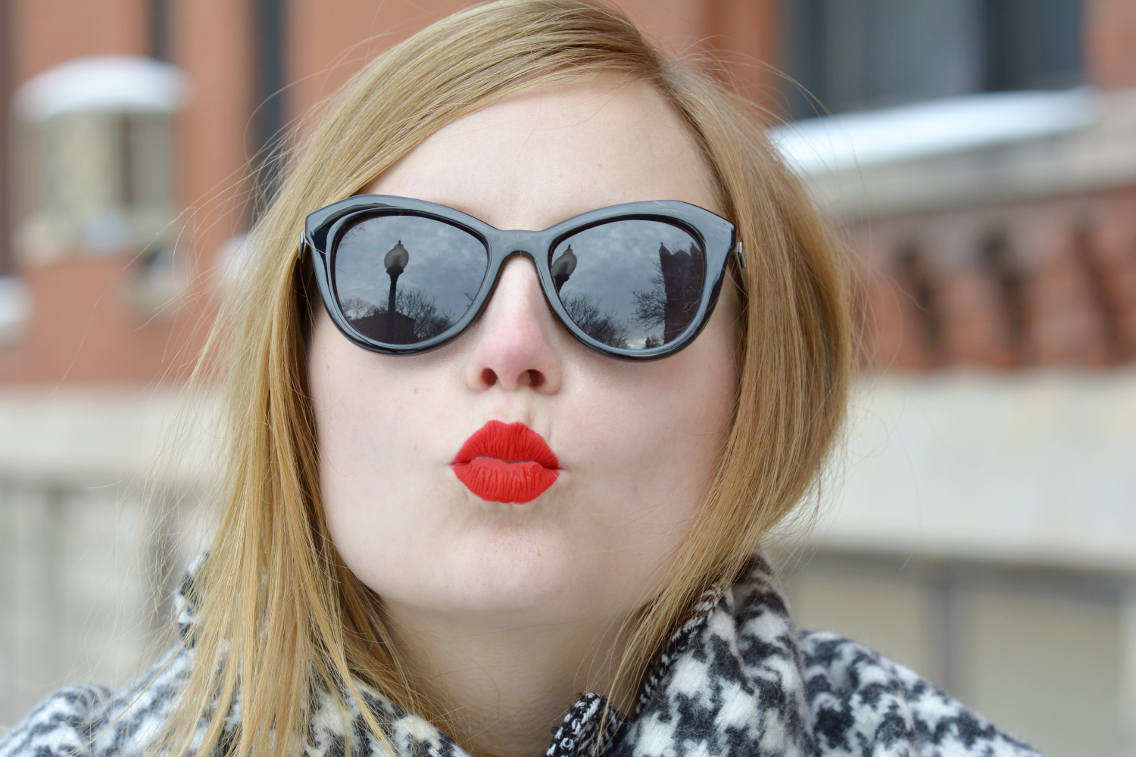 Coat – Forever 21 Wool-Blend Herringbone (ON SALE here)
Sweater – Forever 21 'Waffle Knit' Crew Neck in Cream (here)
Jeans – J Brand '835' in Black (high-waisted version here)
Scarf – LK Bennett 'Eliza' Houndstooth in Gray (JUST SOLD OUT online, similar here and here)
Boots – Roper (last seen here, available here)
Gloves – Fownes in Red (here)
Sunglasses – Le Specs 'Peach Pit' Cat-Eye in Black (here)
Lips – Stila 'Stay All Day' Liquid Lipstick in Beso (backordered but available here)
In January, houndstooth and herringbone are my go-to wardrobe prints. Chicago gets, quite frankly, gross in winter. The snow turns into dirty sludge that then gets catapulted all over your outfit by passing cars anytime you're walking along busy streets. It's a frustrating situation compounded with the cold reality that 30 degree weather feels practically like a heat wave (i.e. you are forced to bundle in heavy layers where practicality trumps style).
That's where wardrobe prints come in.
Houndstooth and herringbone are the perfect prints to mask winter grime while infusing some much-needed style into my winter outfits. But until this winter, it has never occurred to me to actually style my two favorite winter prints together! And I have to say, I LOVE the results! The key to mixing busier prints is to stick to a basic palette (in this case monochrome) and choosing prints of different size scales to 'break-up' the busyness. It's such a fun way to infuse some excitement into a blah winter uniform of parka+waterproof boots+gloves. That and red lipstick.
What prints do you like to mix in winter?