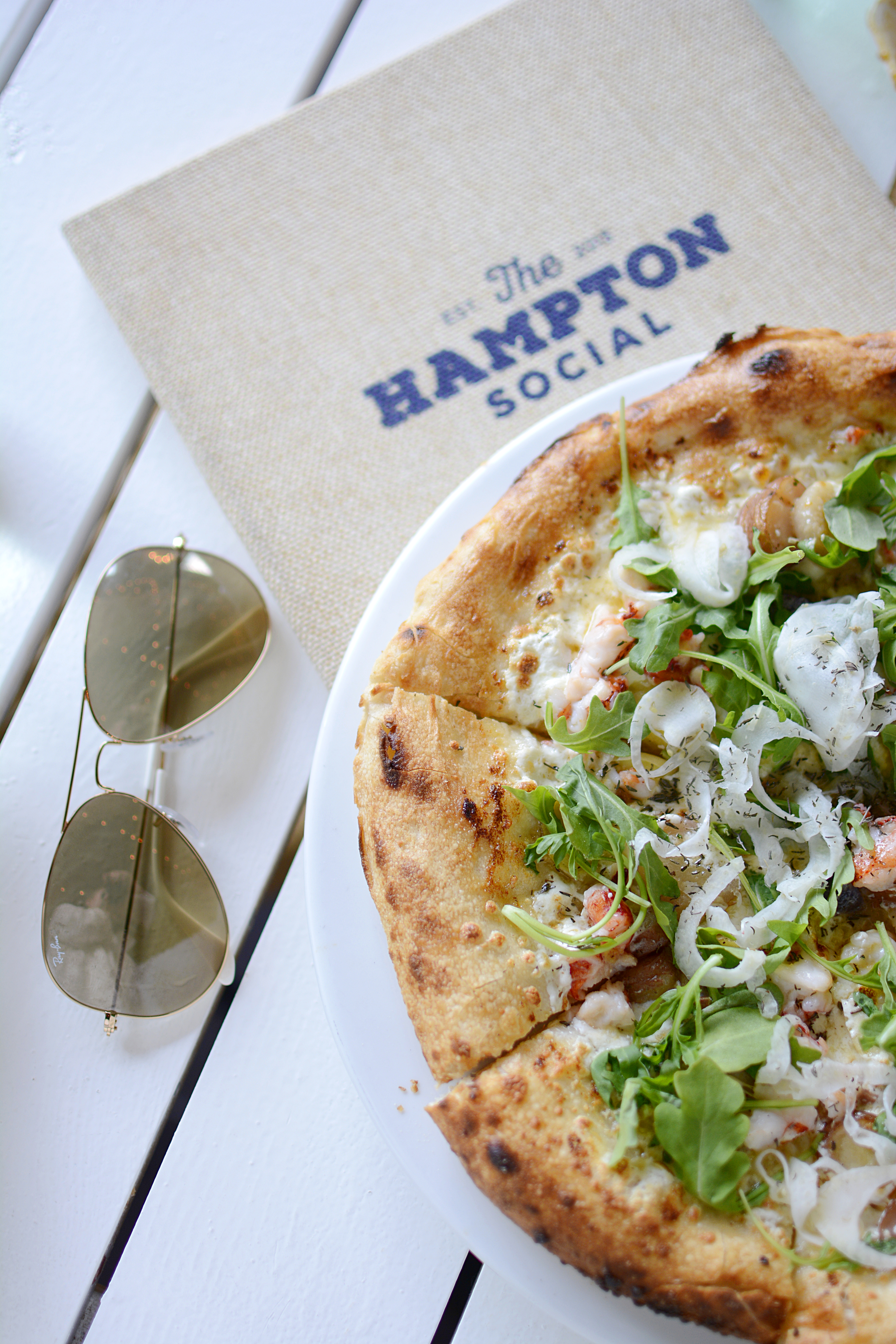 Yesterday was the official arrival of Autumn!
And while I can't wait to get knee-deep in another pumpkin patch and whip up a batch of my favorite fall soup, Salmon Chowder, (not to mention ingesting copious amounts of pumpkin-flavored anything), I still have one last ode to summer to share with you.
Earlier this month Anna and I discovered the chic new River North spot, Hampton Social.
It's one of those restaurants that positively screams summer (much like Summer House — they even have a similar bakery bar at the front of the restaurant). The space is open and airy with plenty of Hamptons-esque nautical touches… they even have a hammock chair!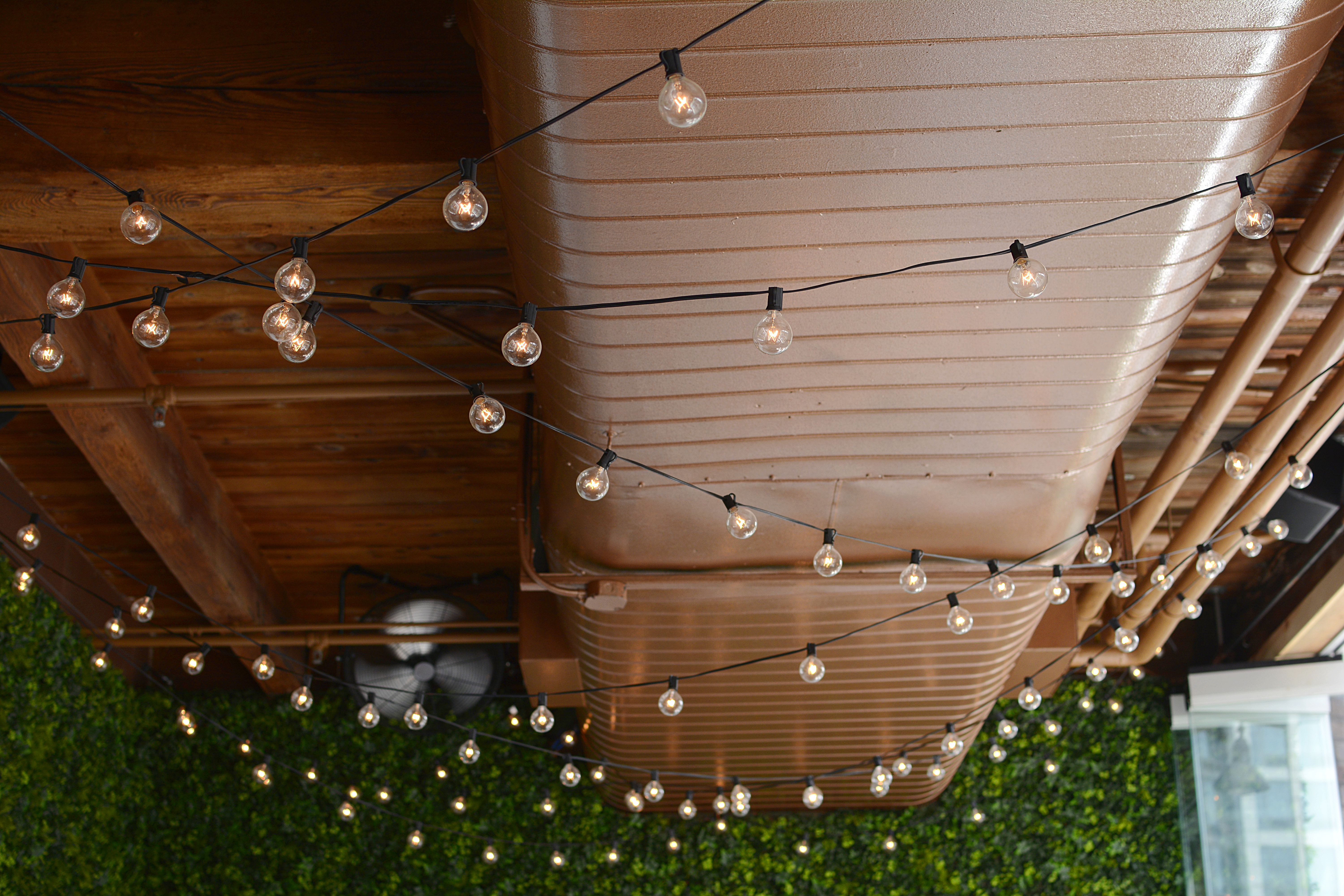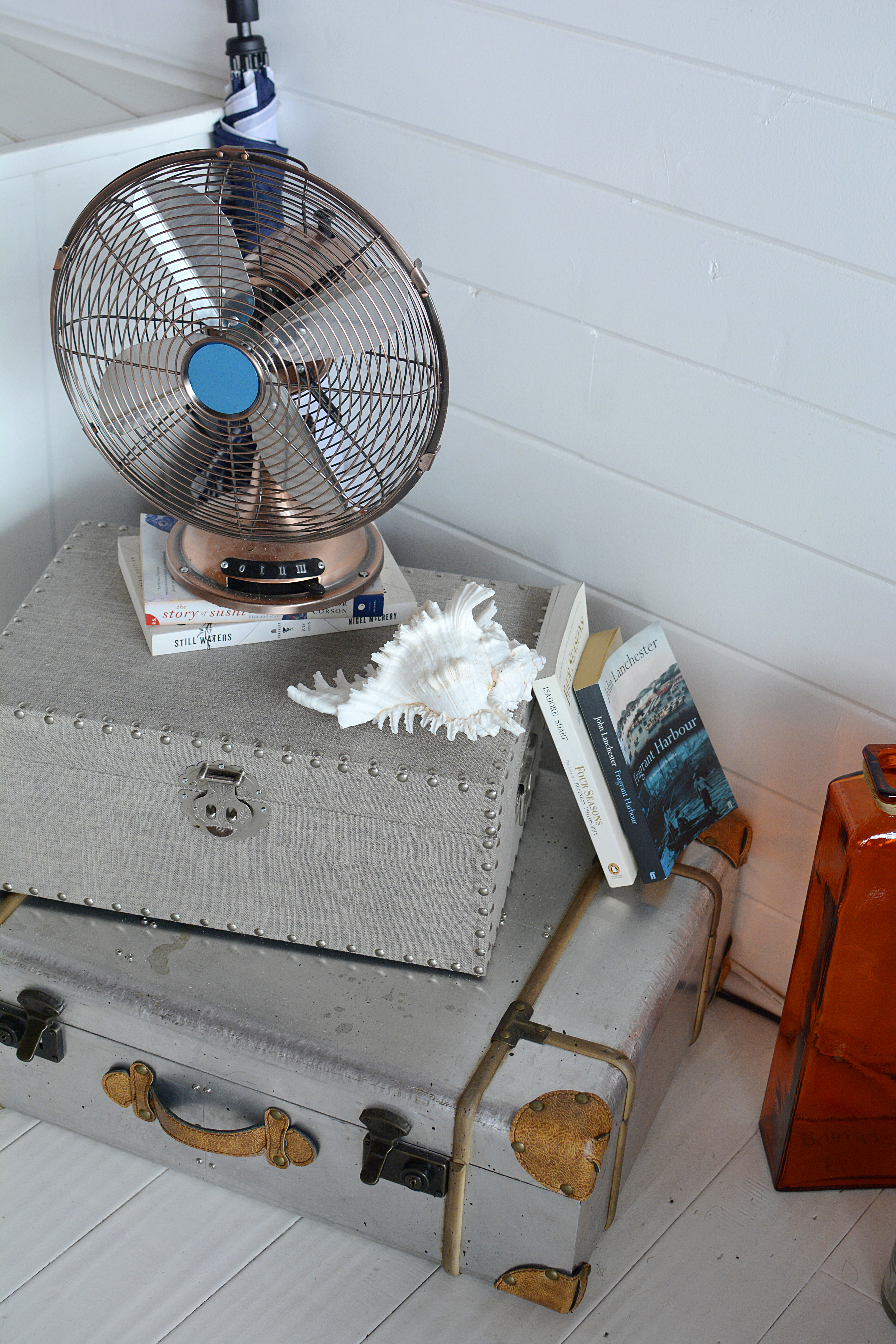 And plenty of beachy rocking chairs!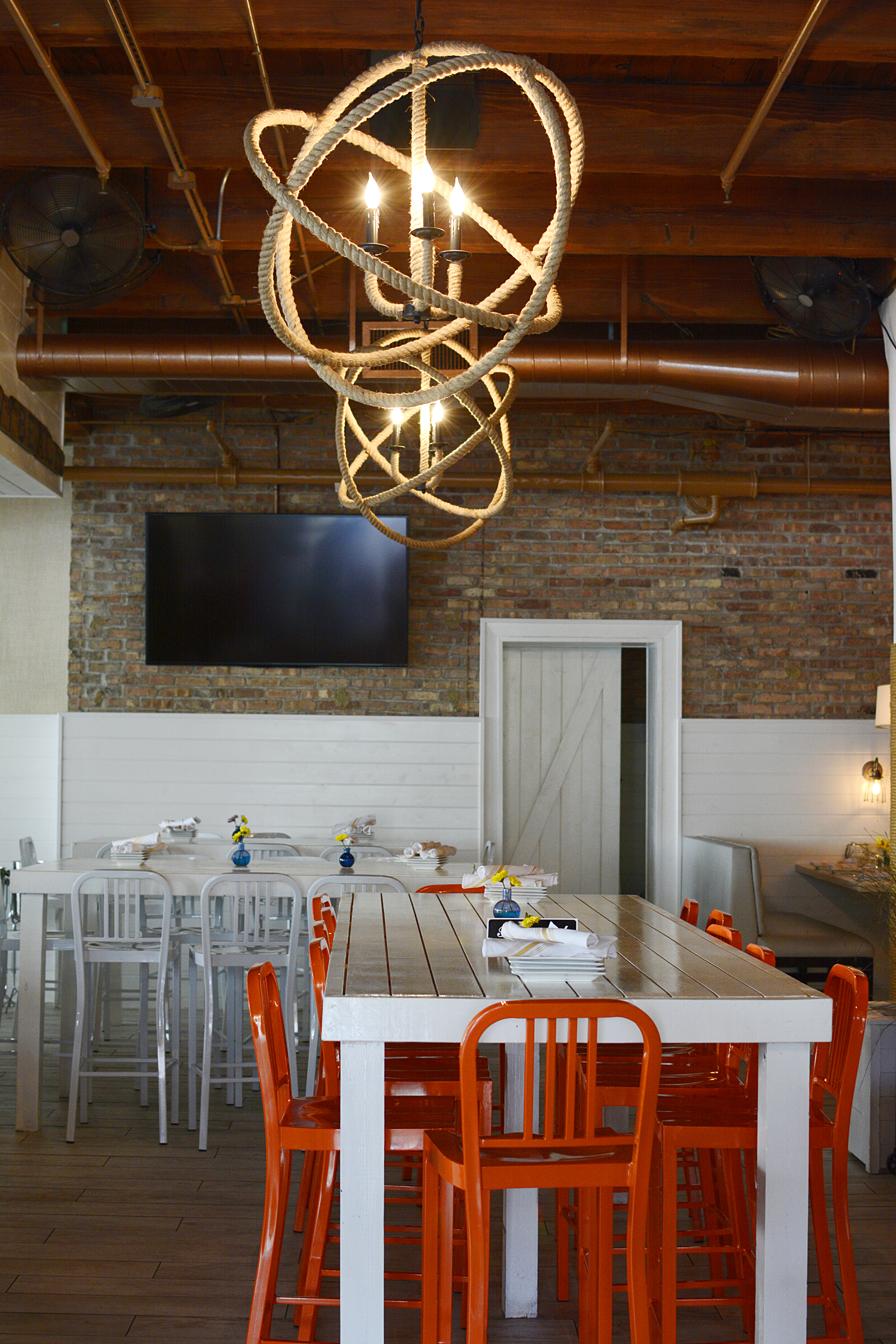 Aren't these spherical rope chandeliers so fun?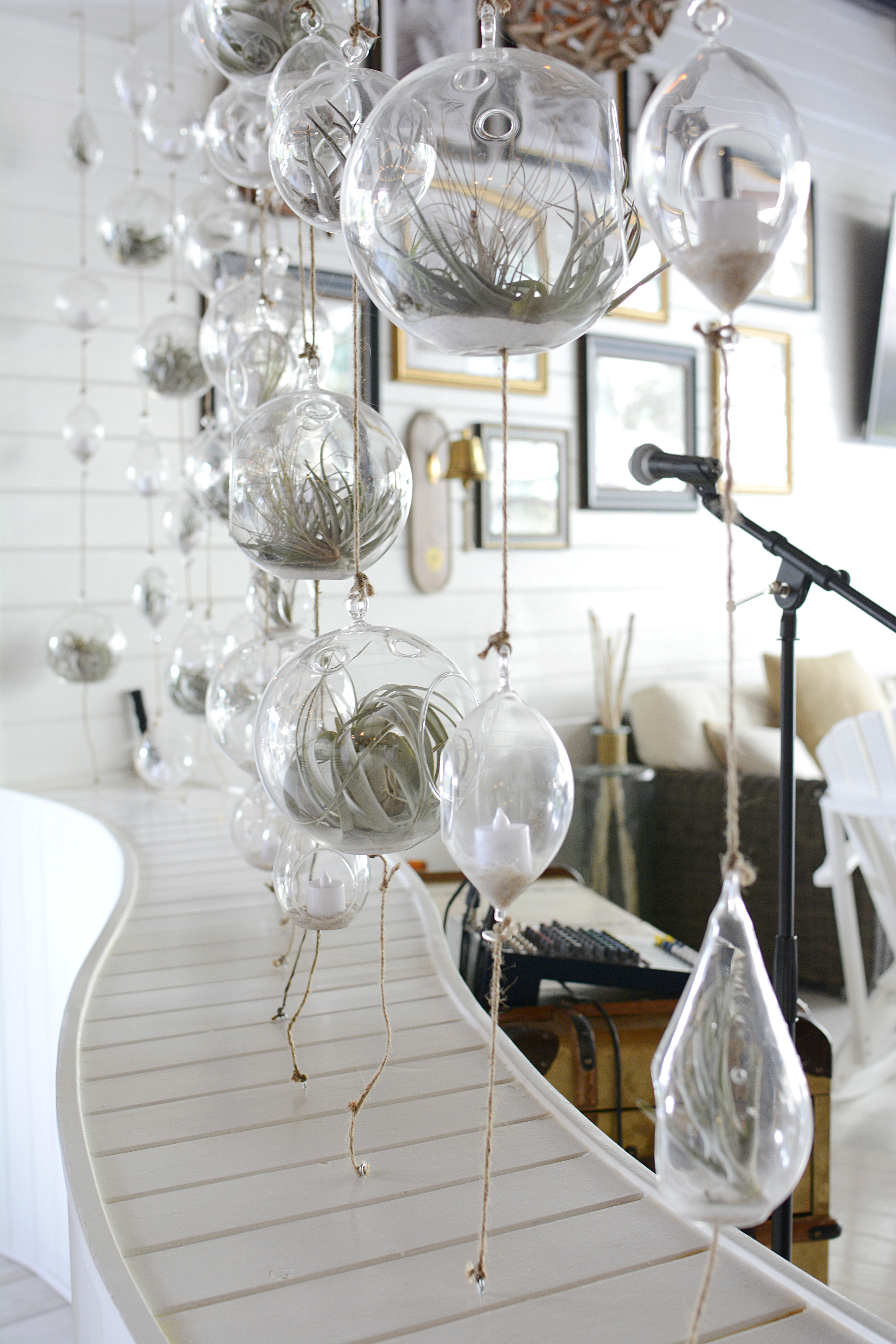 There's even an entire wall of glass baubles filled with live succulents.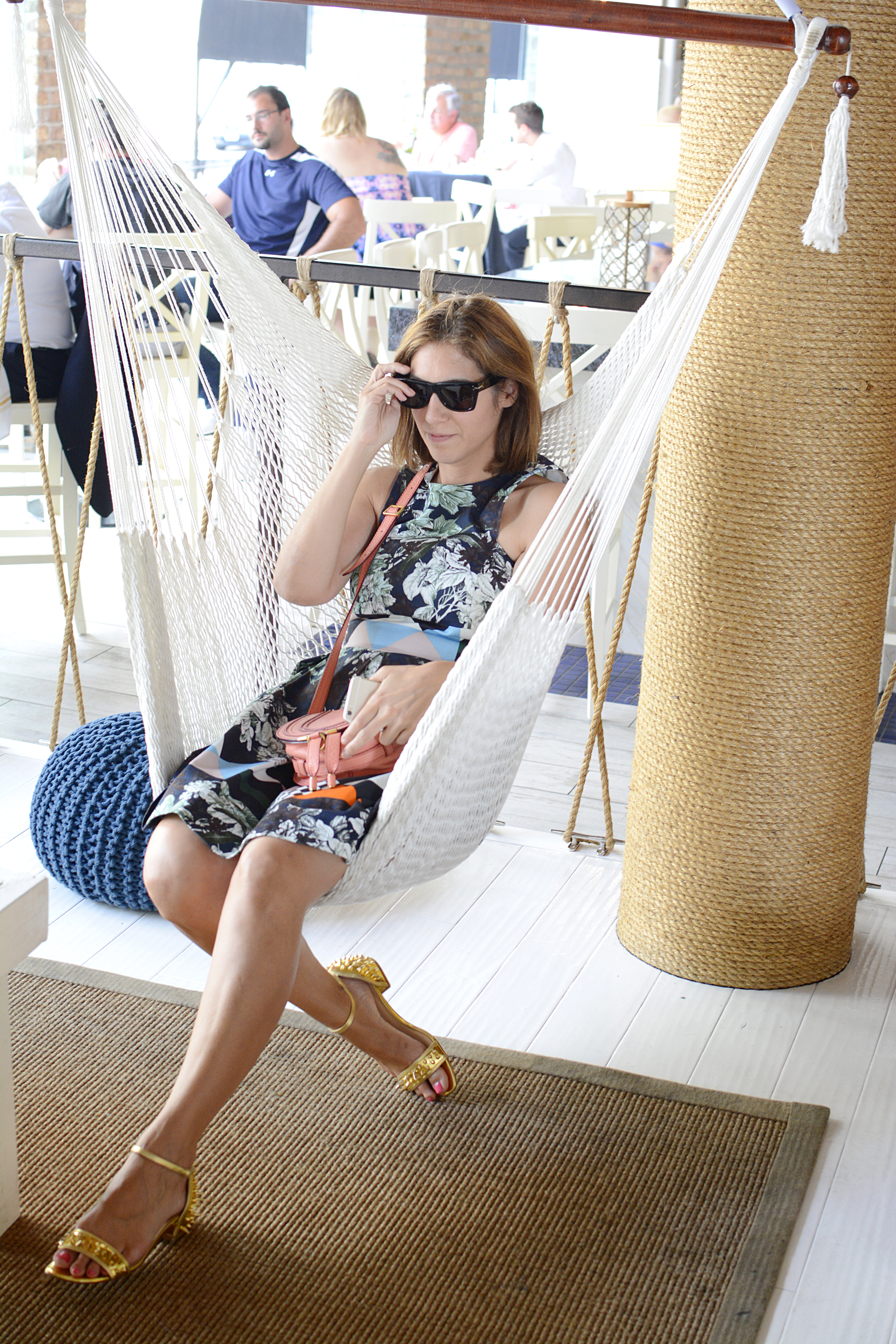 I found Anna lounging in one of the hammocks by the bar (outfit details here) which were a fun way to relax before our meal.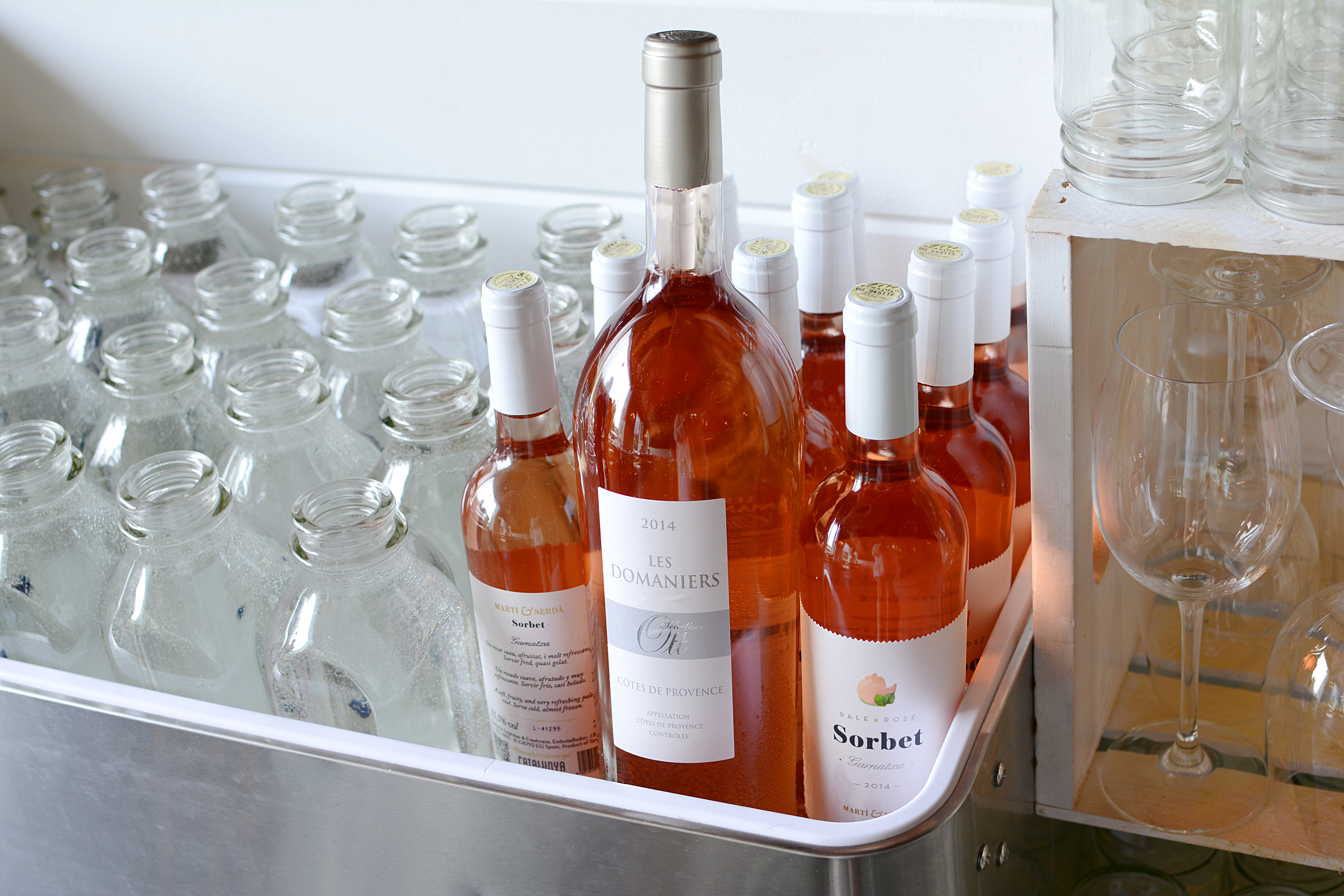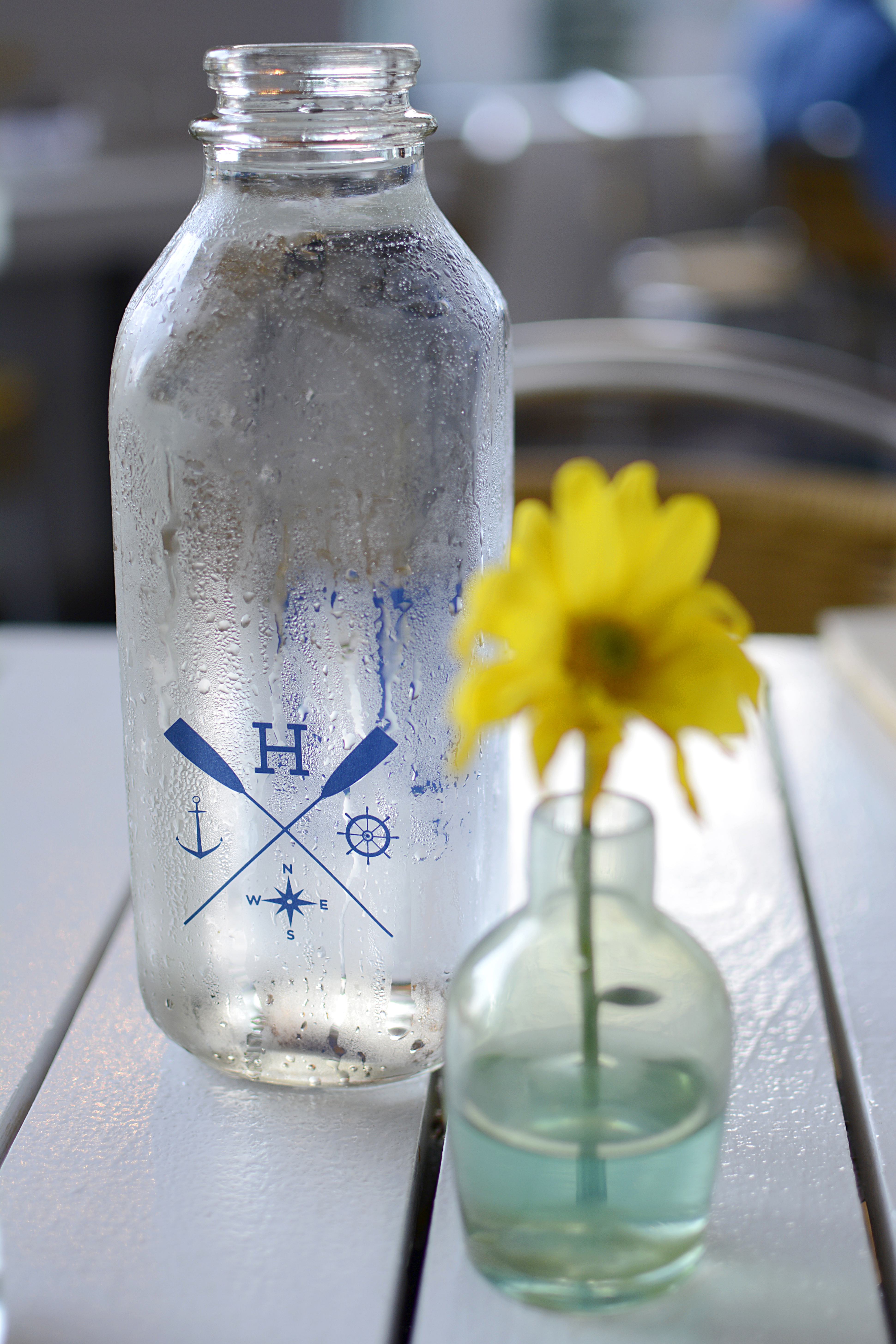 Once we sat down, we looked over the menu.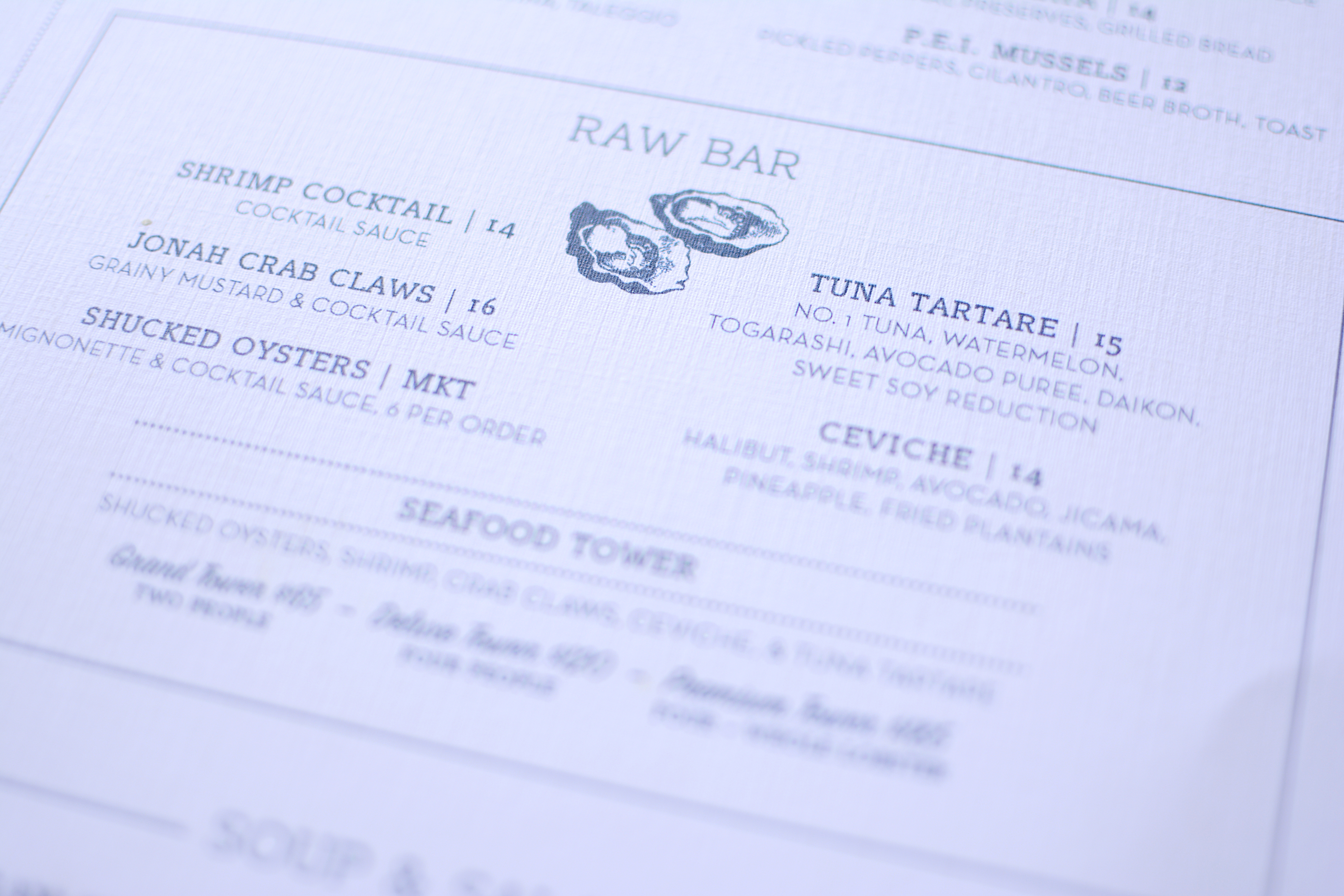 It's quite extensive with plenty of lobster options and a great raw bar selection that even offers a seafood tower!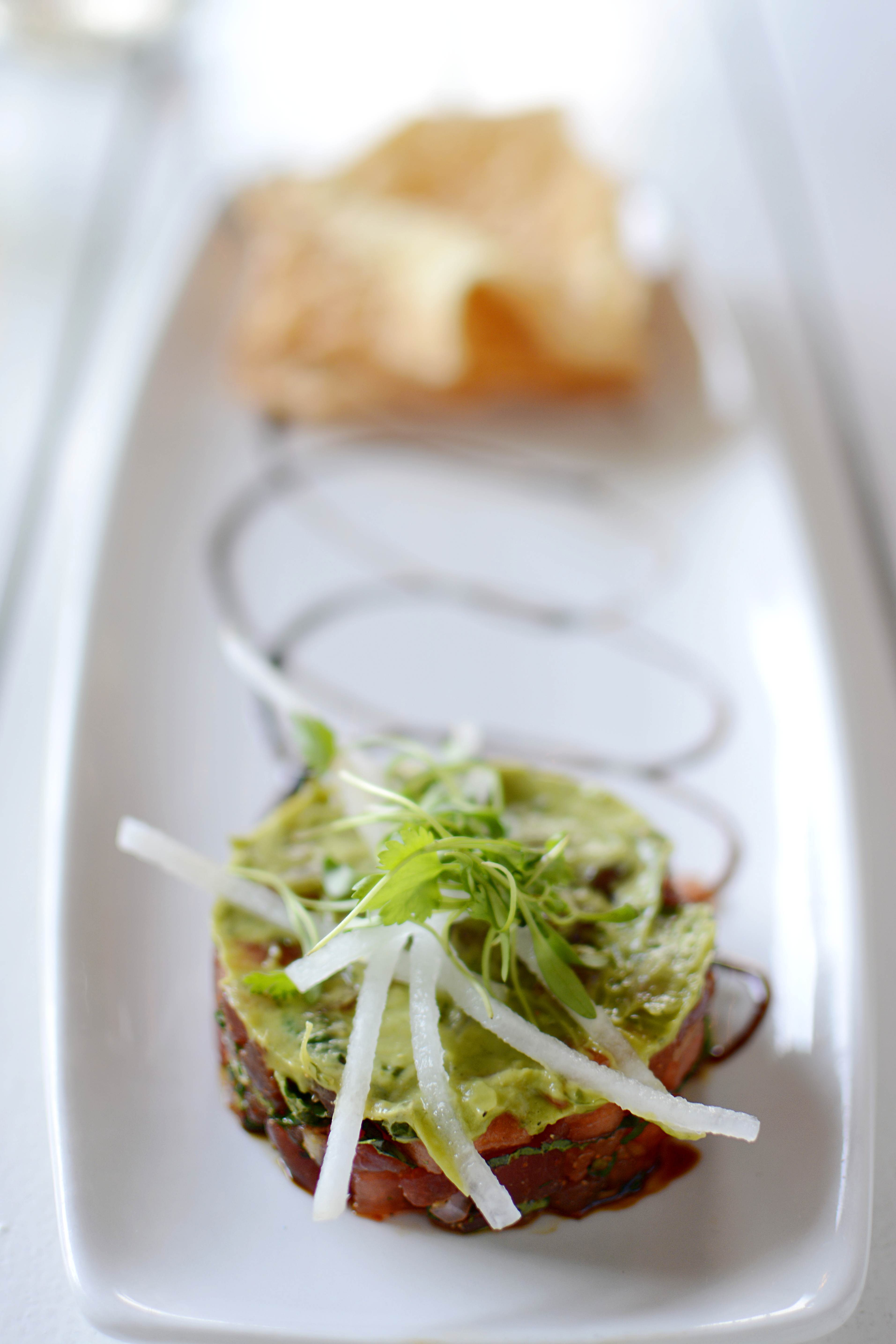 We started with the Tuna Tartare: no. 1 tuna, watermelon, togarashi, avocado, daikon, sweet soy.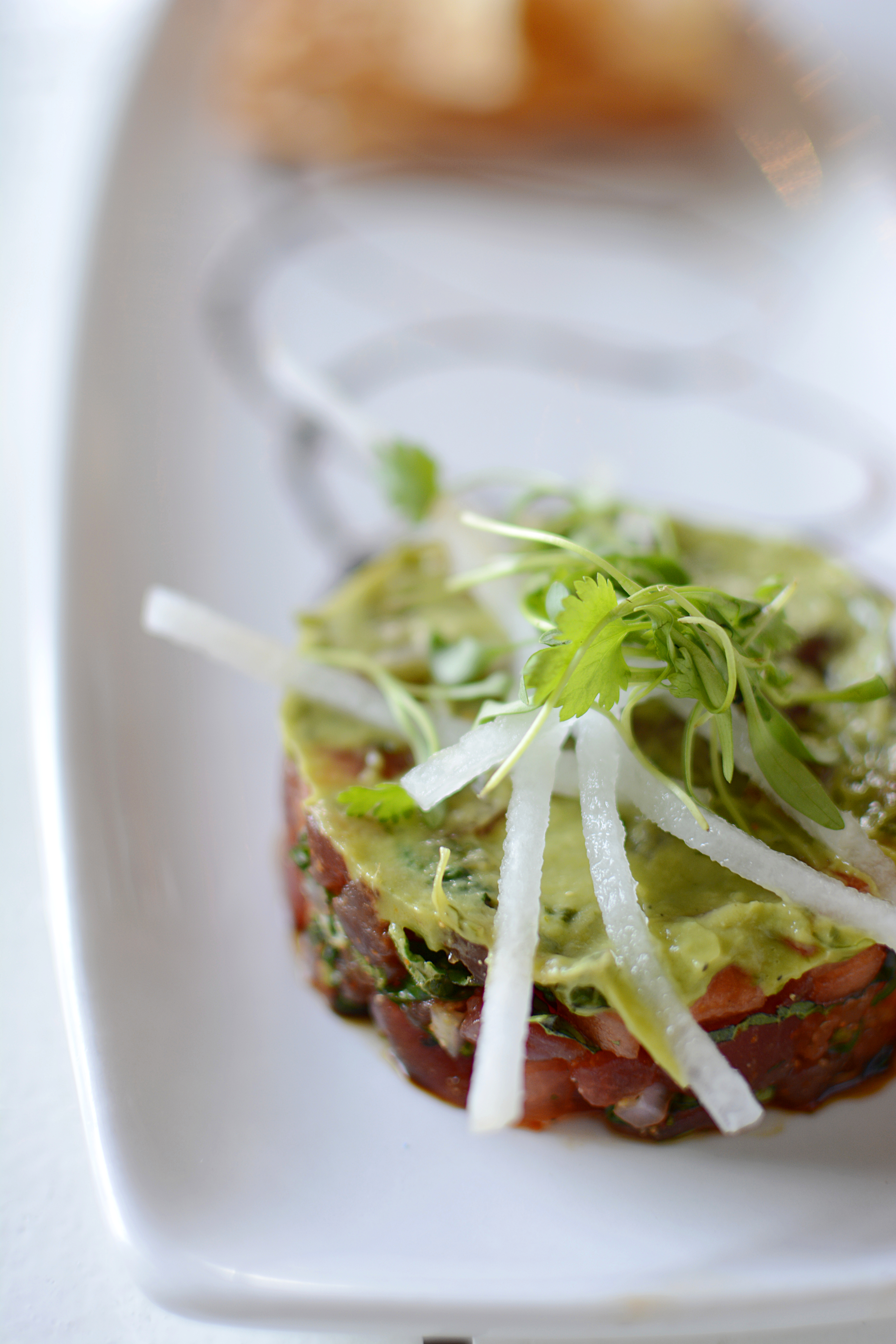 The presentation was lovely!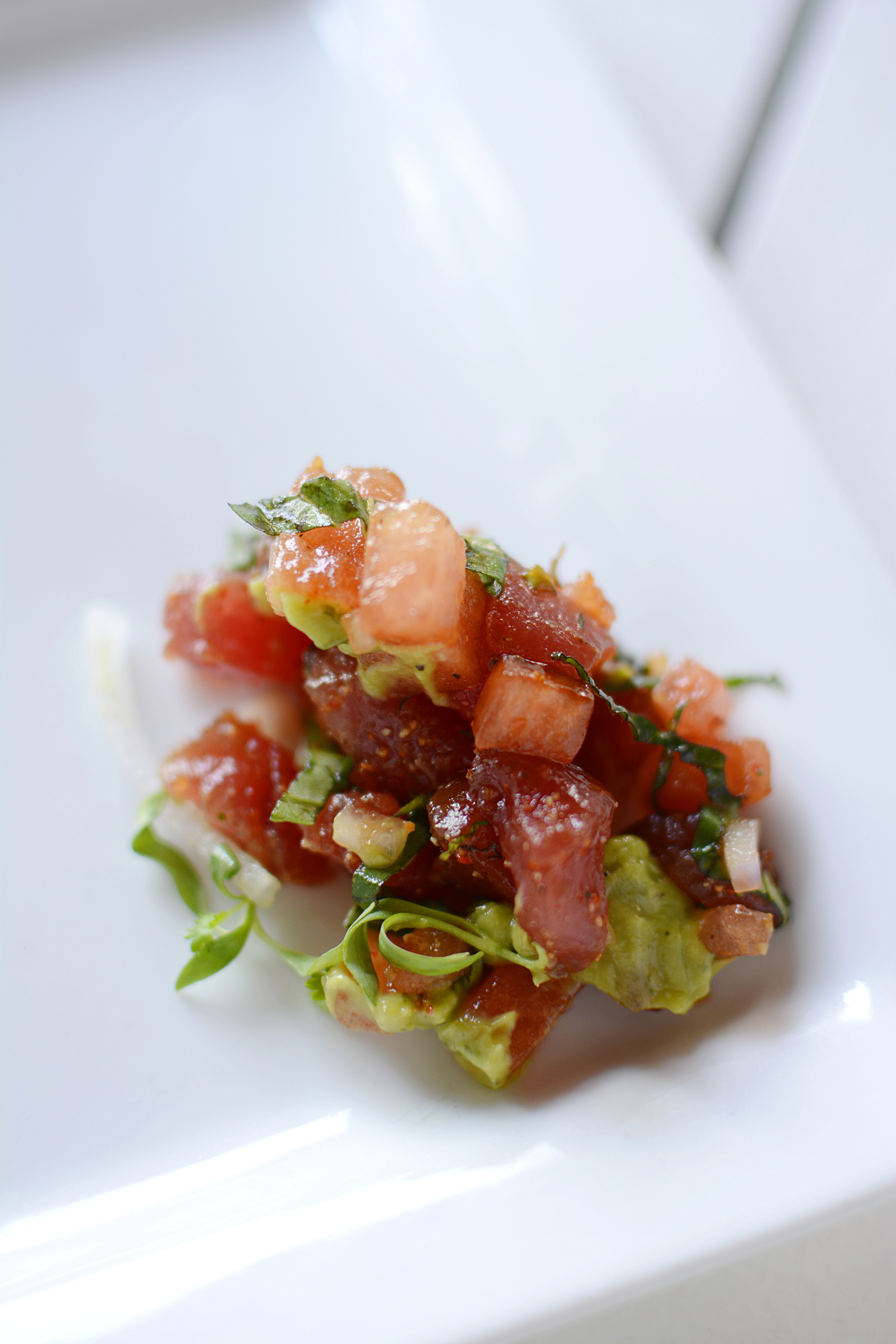 But the flavors even more so. Hampton's tuna tartare is the first I've ever had to include watermelon and the bright, juicy flavors it brings out in the tuna are quite swoon-worthy.
I easily could have eaten a second helping of this!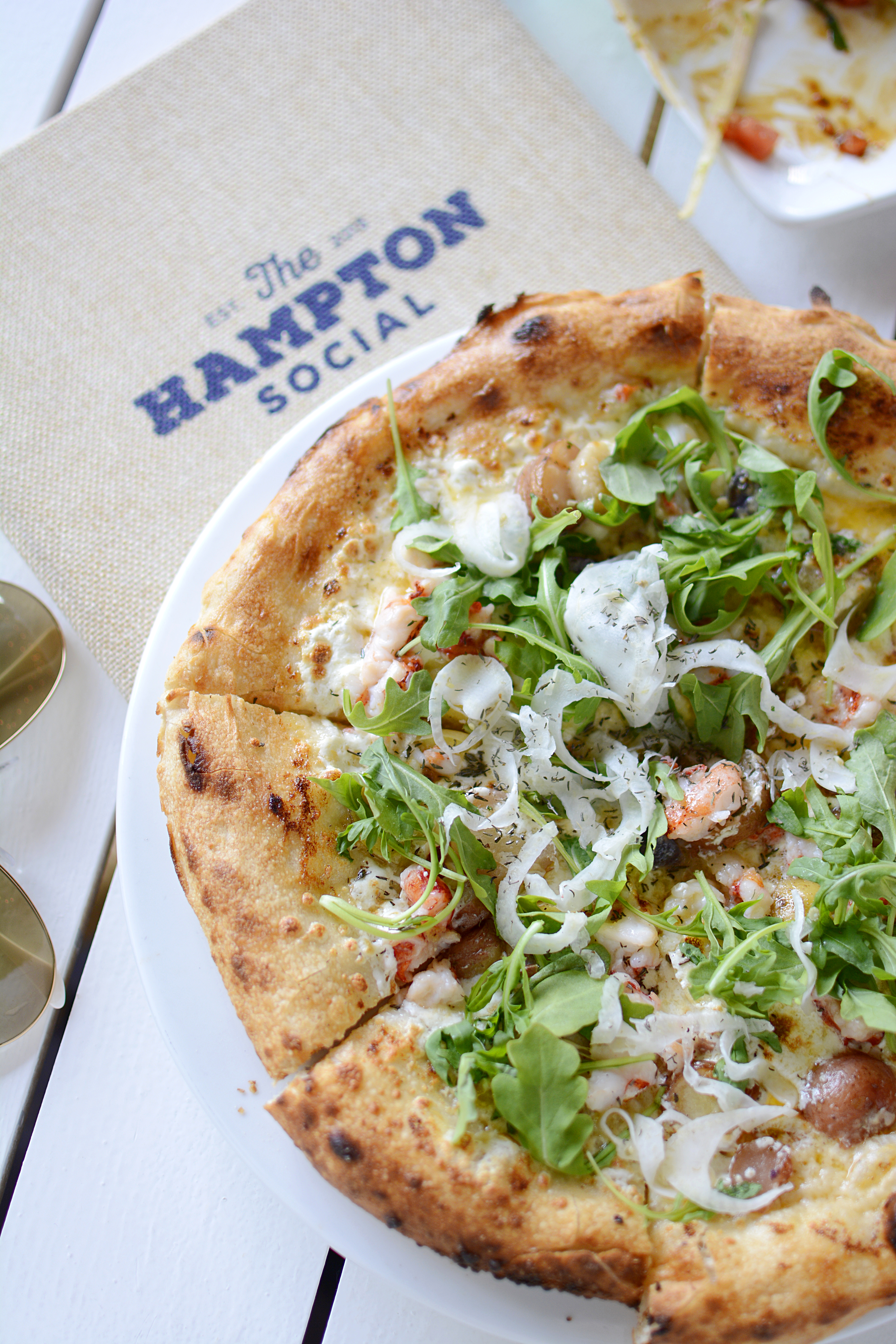 That is until this gorgeous number arrived…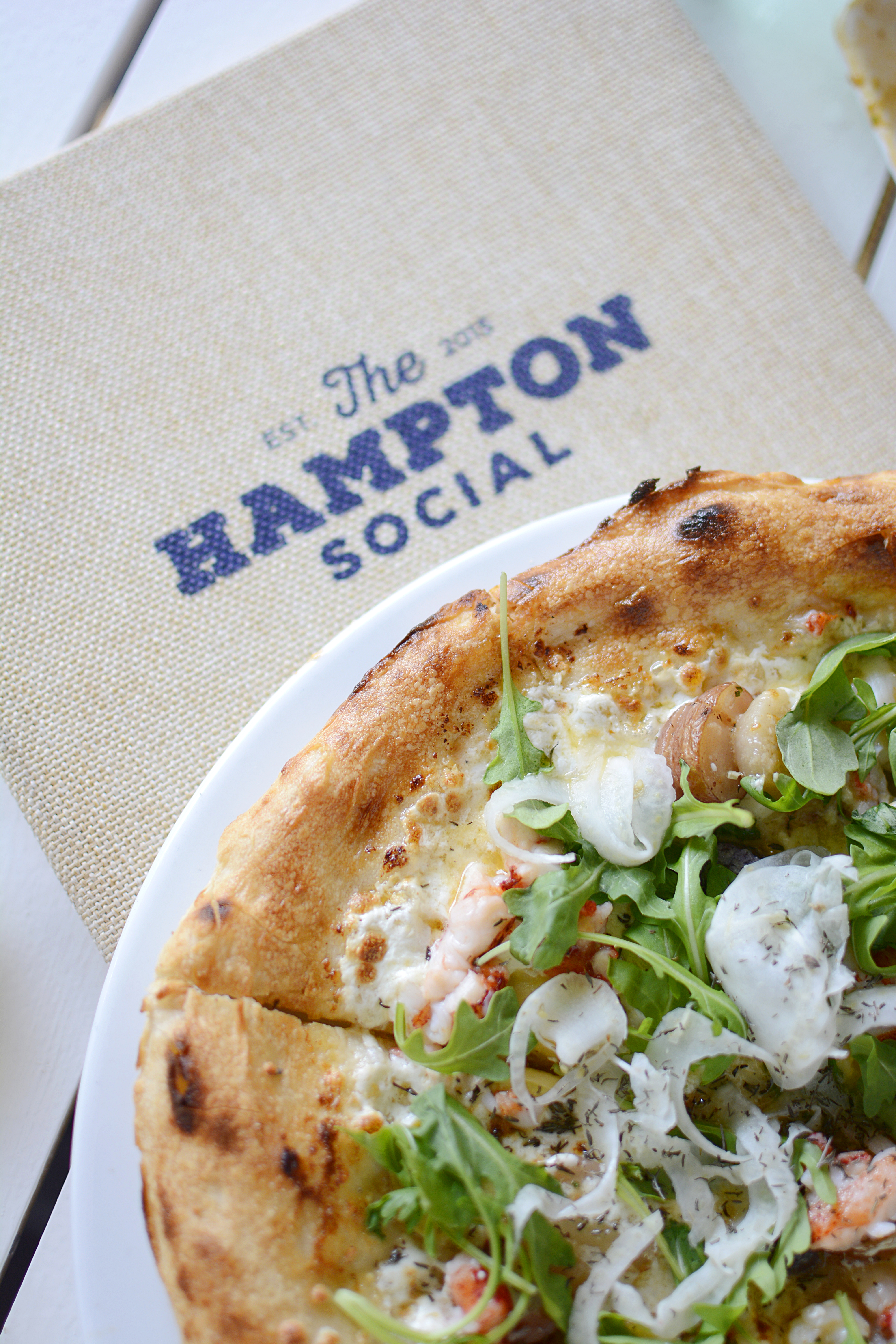 Meet Hampton Social's divine Lobster Pizza!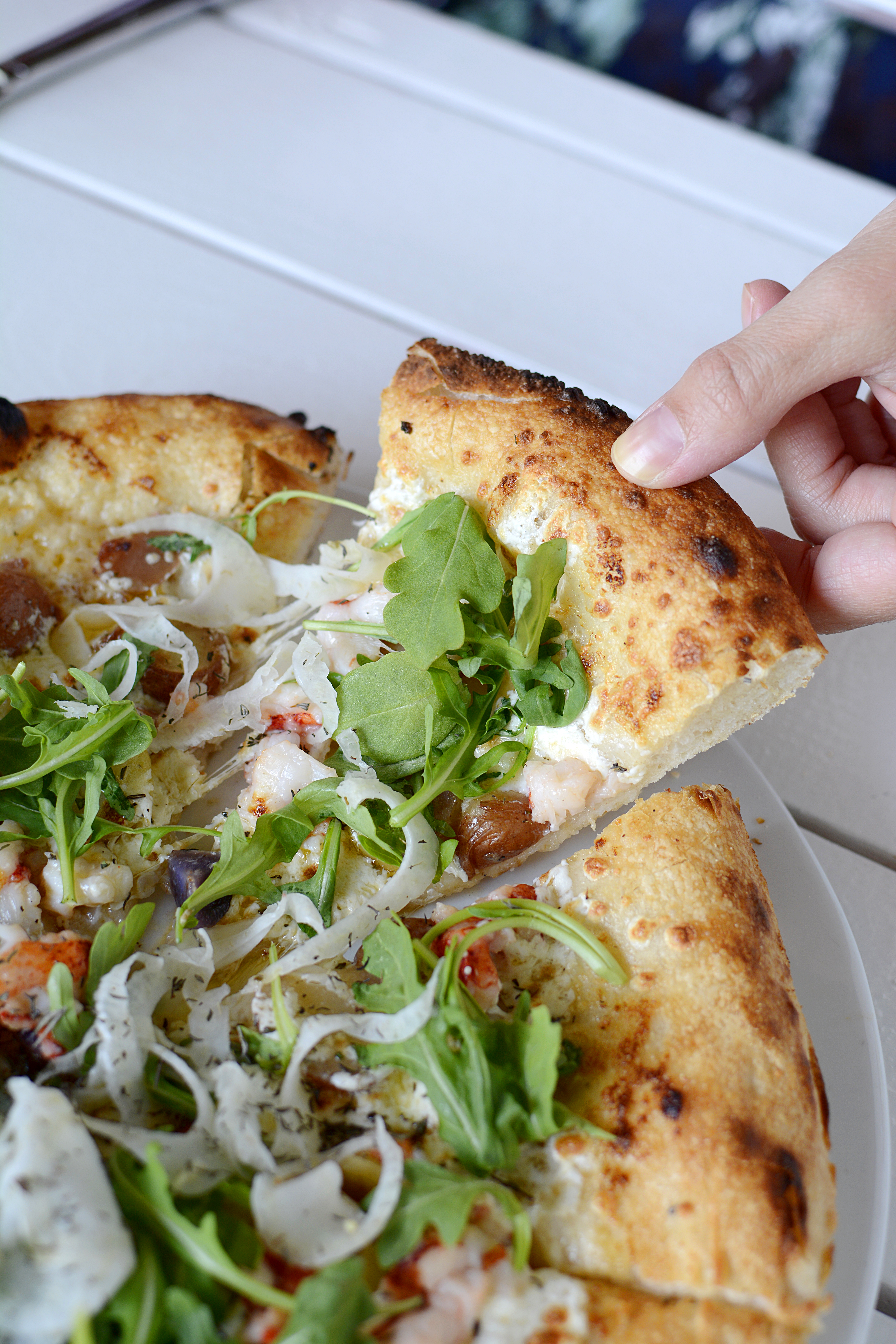 Consisting of lobster cream, baby potatoes, fennel, lobster, and arugula, this pizza is a lobster-lovers dream come true! The lobster was juicy and flavorful while the pizza itself had an excellent crust with great chew.
I'm almost ashamed to admit how many slices I ate…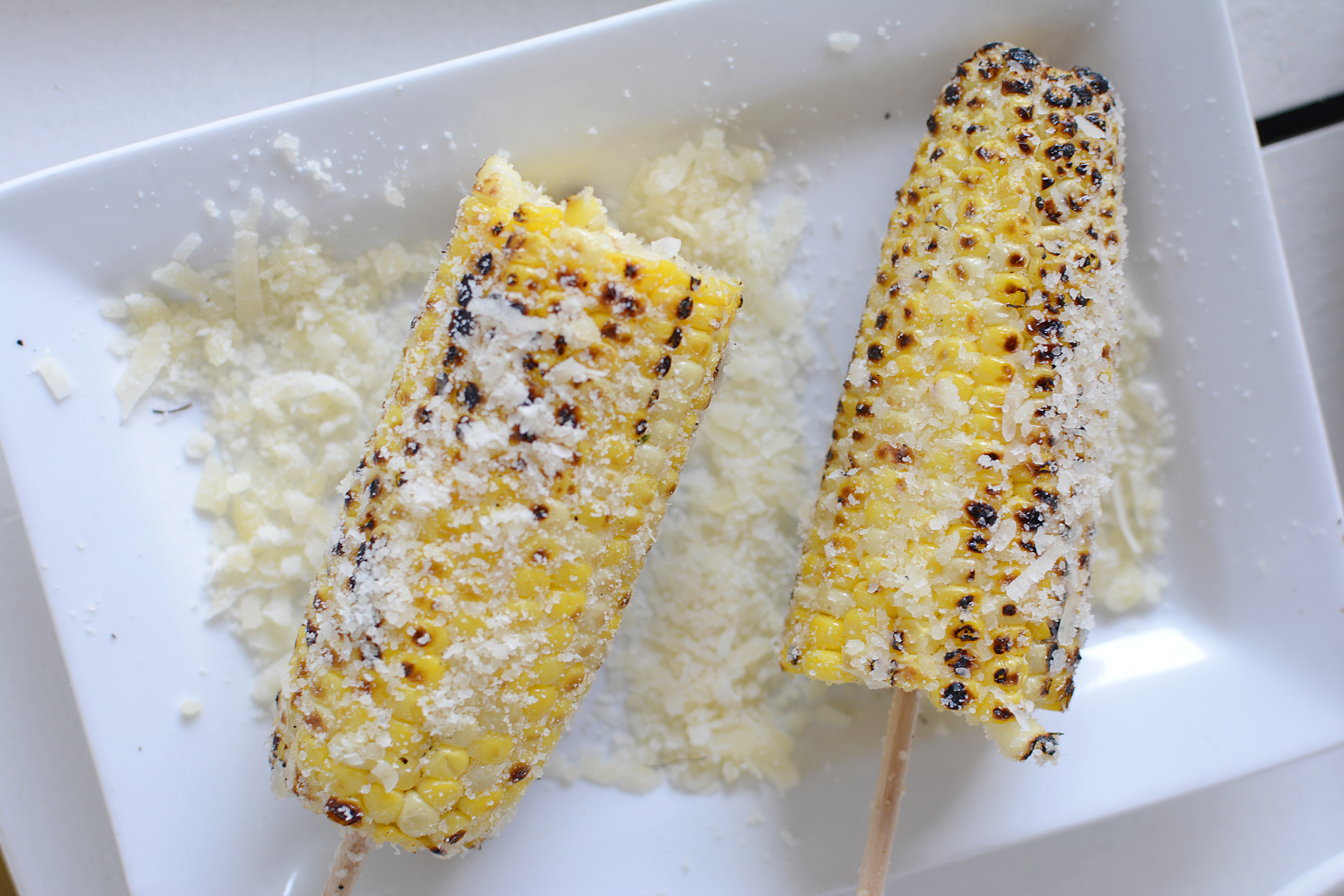 We also shared a side of Grilled Corn on the Cob.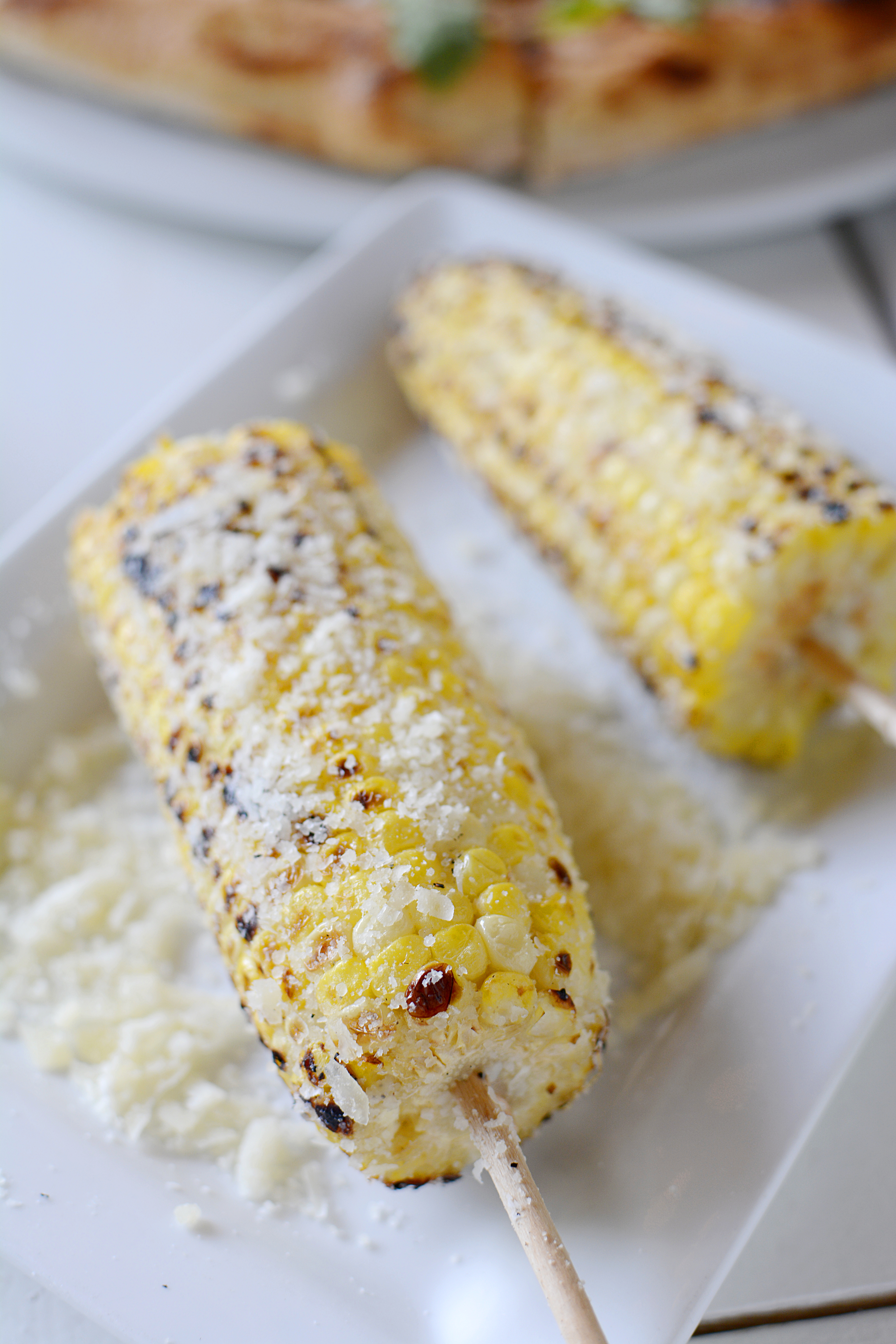 Is there anything more delicious than grilled corn rolled in cheese??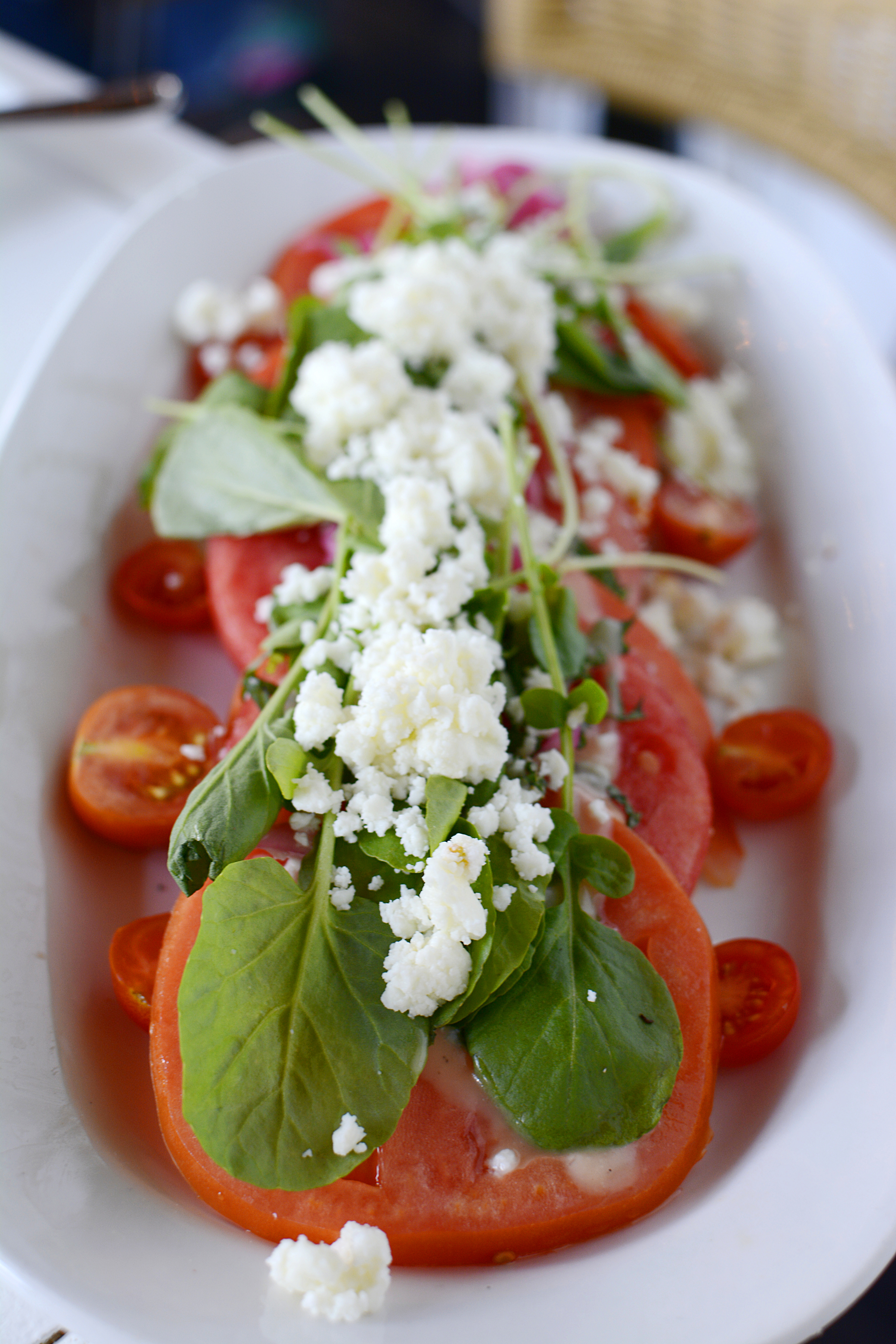 And to lighten things up we also ordered this simple but delicious tomato salad.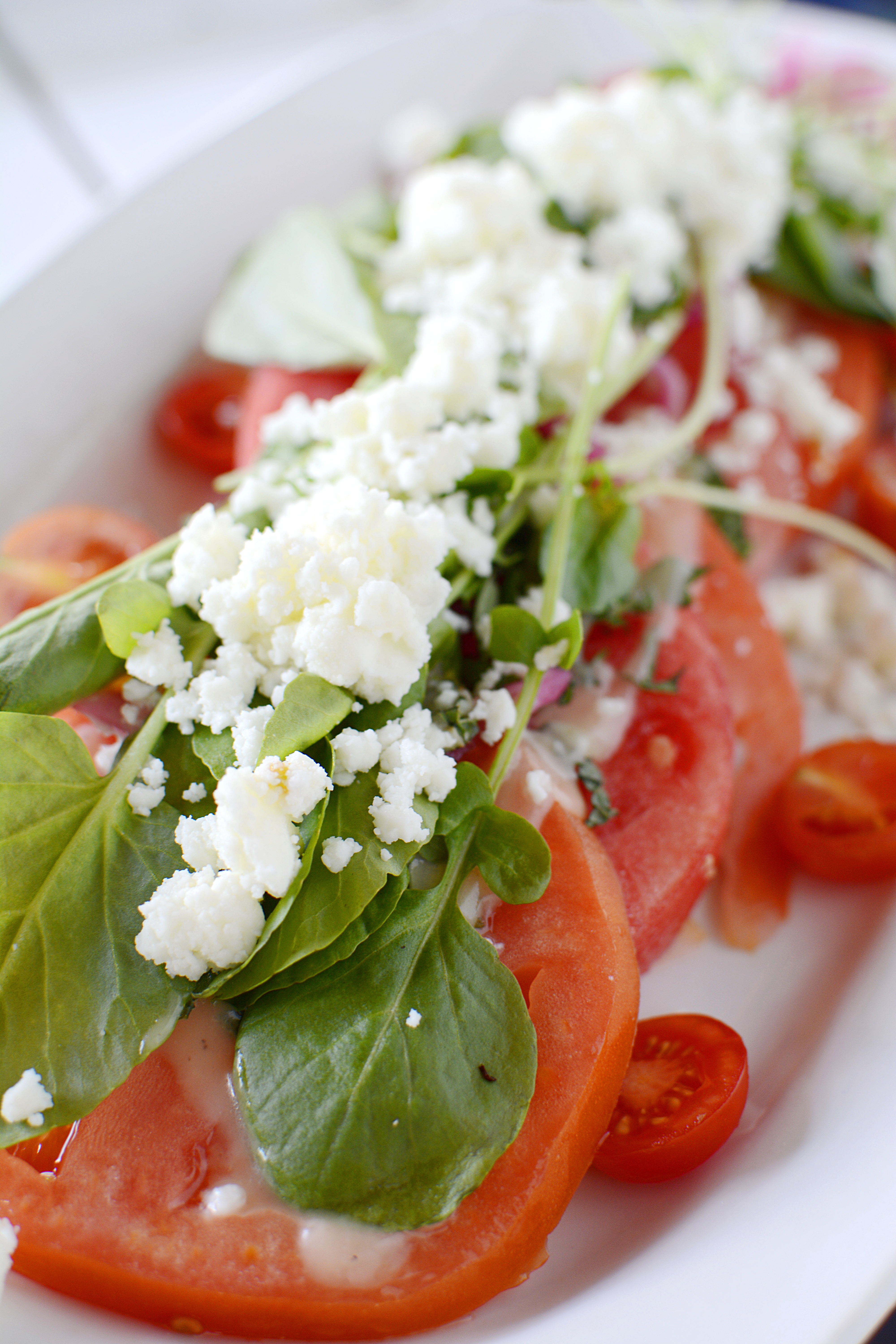 Layers of tomatoes, watermelon, watercress, feta, and white balsamic dressing all married together to form a fresh, bright masterpiece with some of the best end-of-summer produce.
This was my first time having watermelon in a tomato salad too and I have to say, I loved the difference in texture and moisture it brought to the dish (not to mention the crunch). Thankfully all of the produce was beautifully sourced — all simple salads require exquisitely sourced ingredients to be successful and Hampton Social did not disappoint.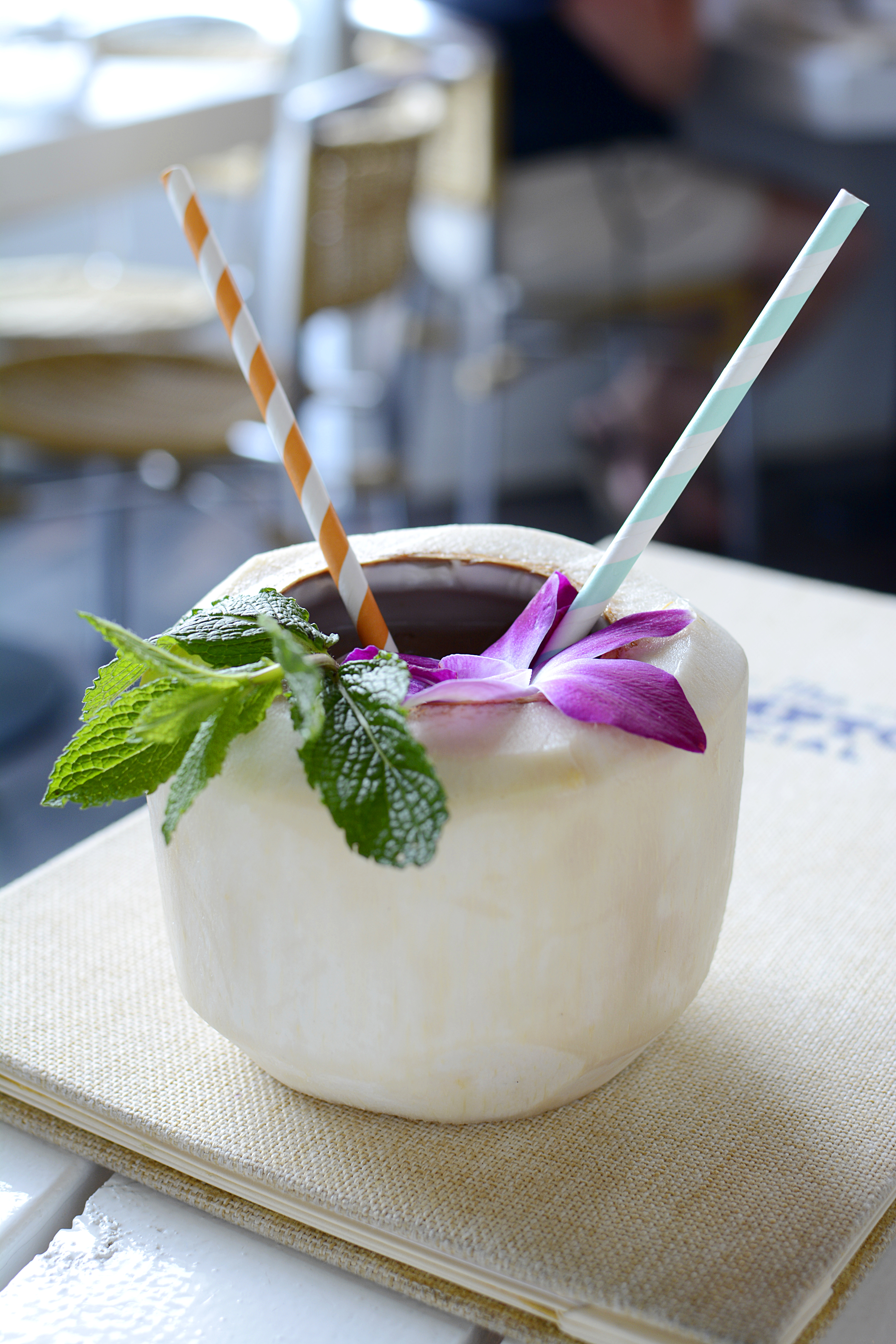 But the BEST part of our meal was actually the very first thing we ordered…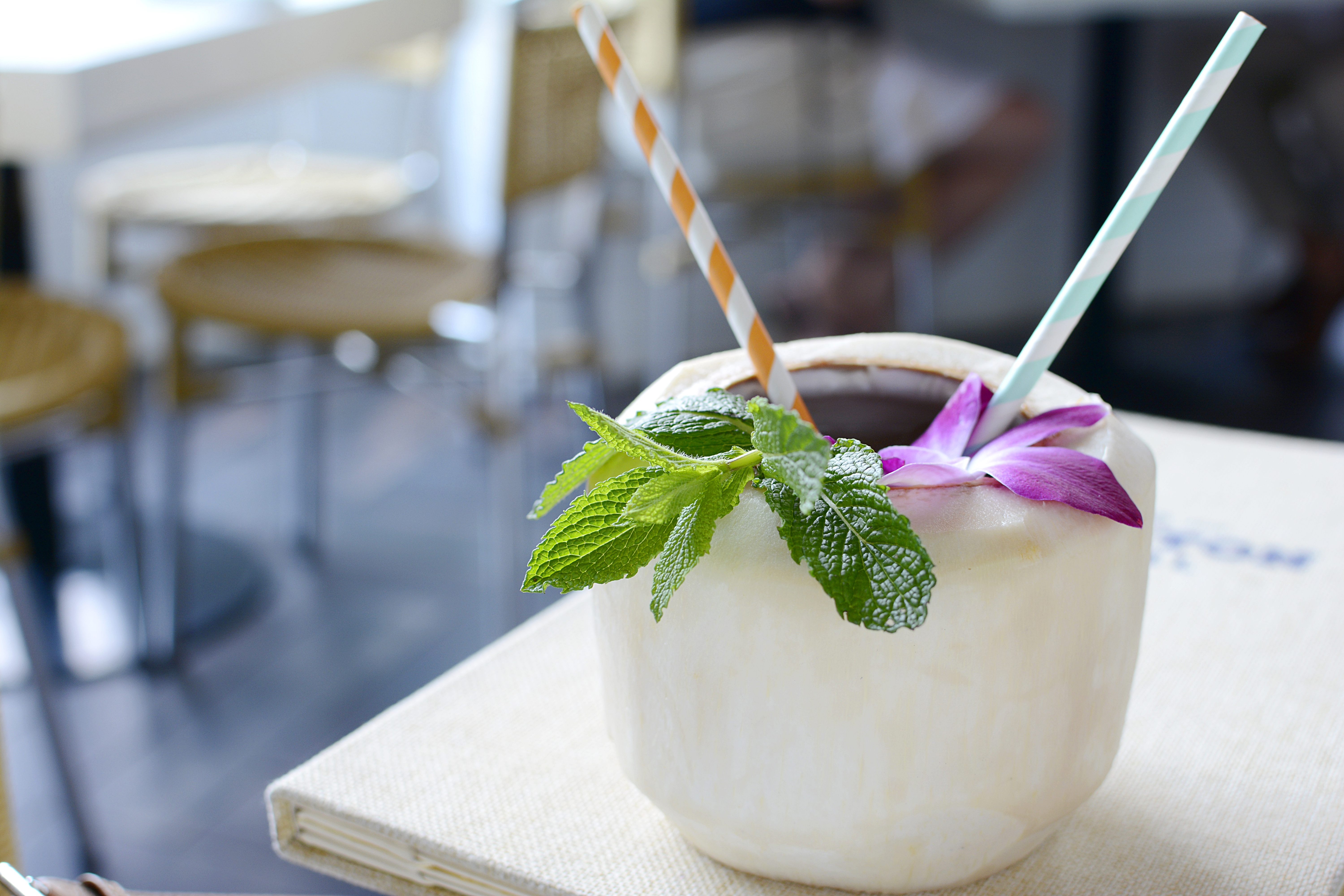 Hampton Social's legendary 'And a Bottle of Rum' cocktail: Zaya Rum, Rhum Clement, Brugal Añejo Rum, Honey Lime, Tiki Bitters, And a whole coconut.
When you order it they warn you that they limit it to one per customer…
A single sip of this bad boy will tell you why!
So much rum in ONE COCONUT! And sooooooooo devilishly delicious. I get the feeling I'll be drinking these all throughout February if only to cope with Chiberia in a colorful and boozy way!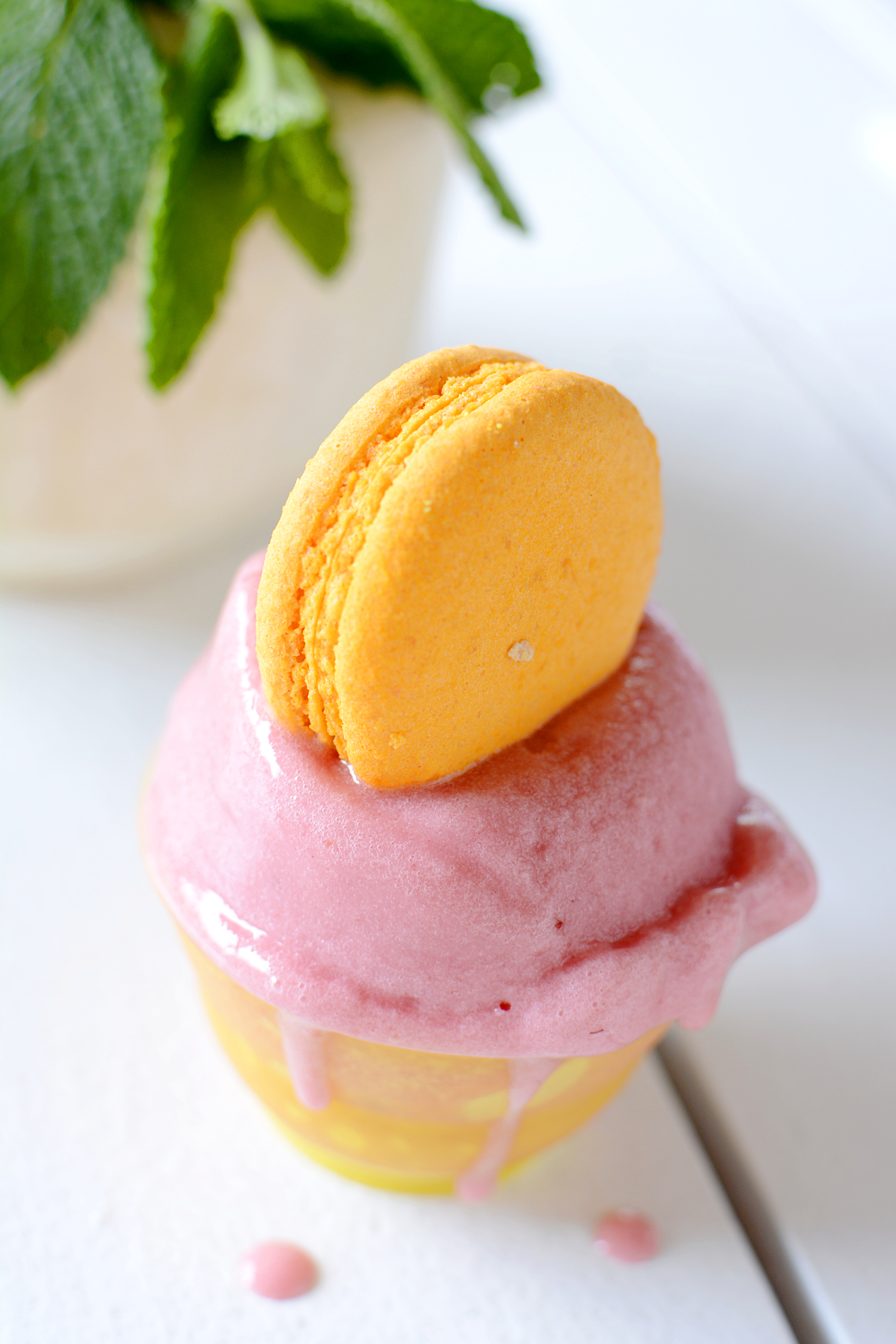 For dessert we sampled this Raspberry Sorbet with Passionfruit Macaron.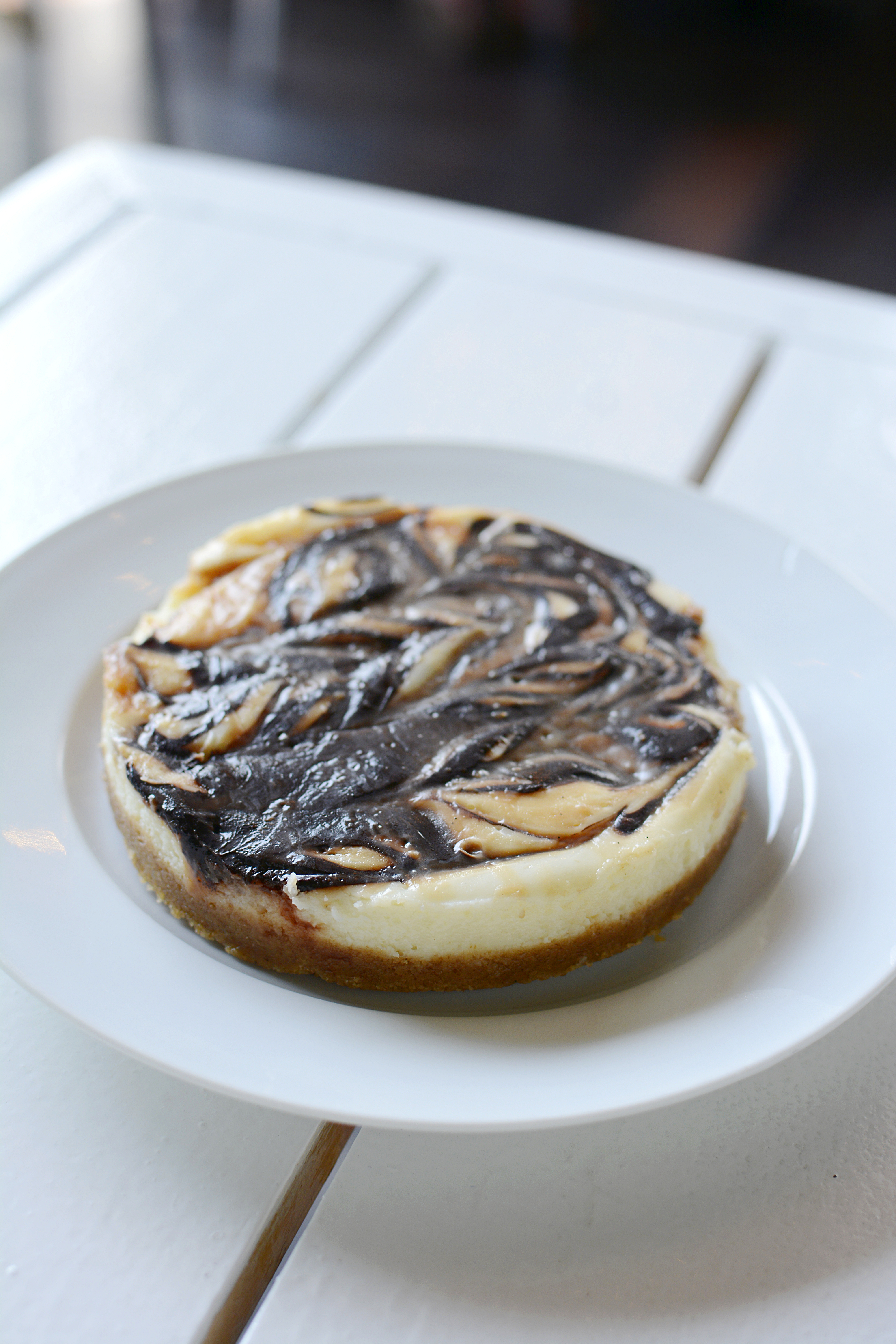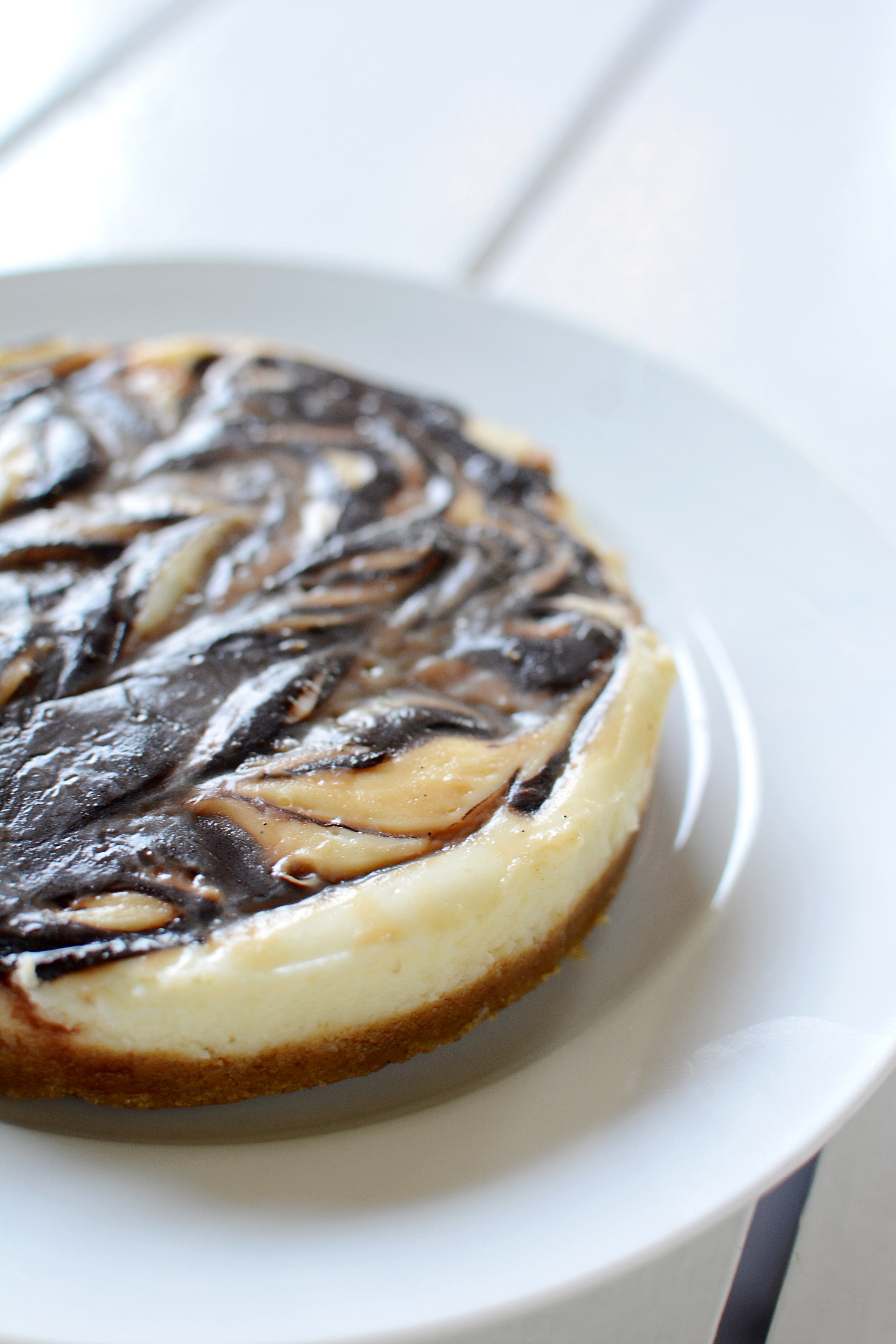 As well as this rich turtle chocolate cheesecake.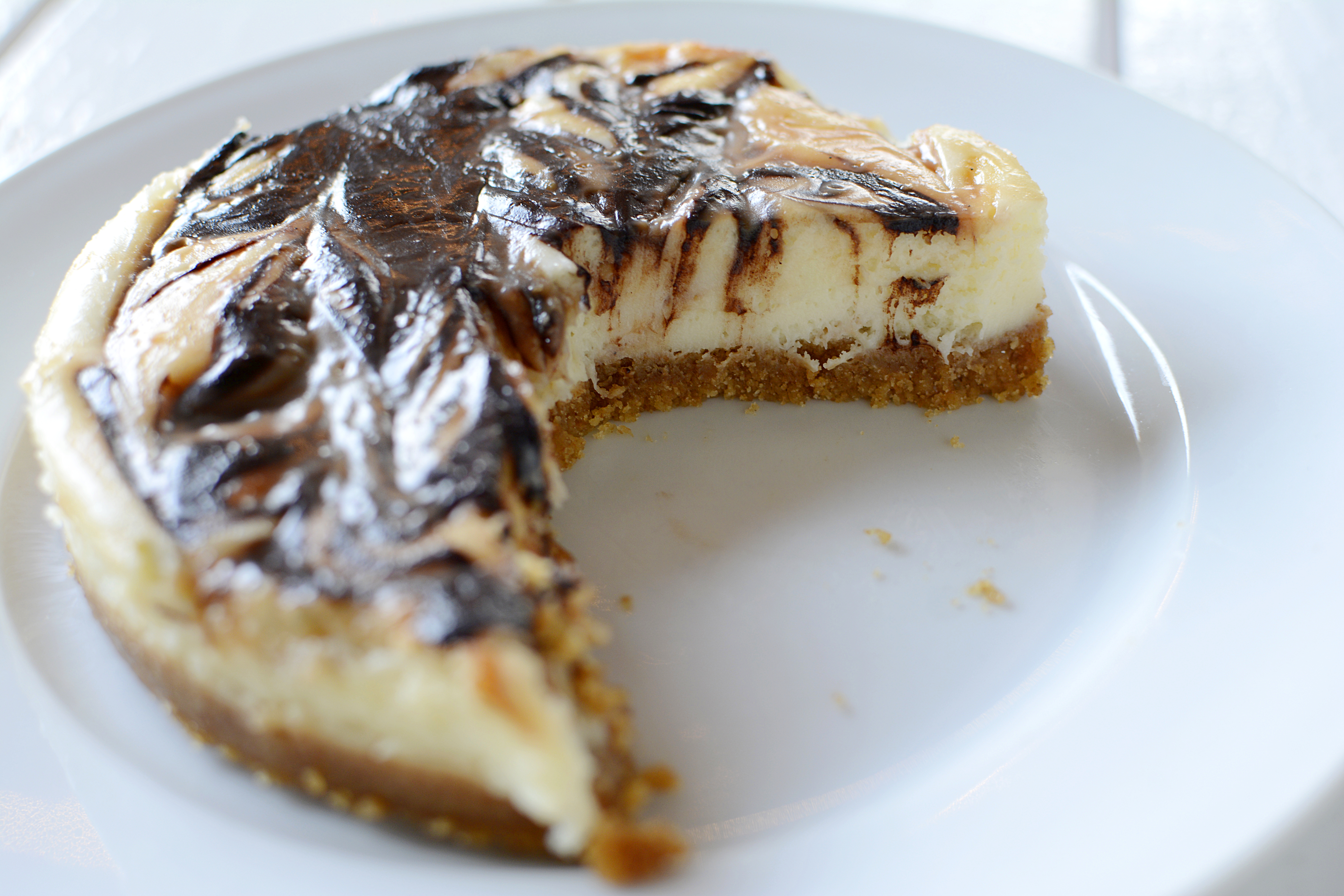 Which was rich without feeling heavy. And with the kind of graham cracker crust I wish all cheesecakes had!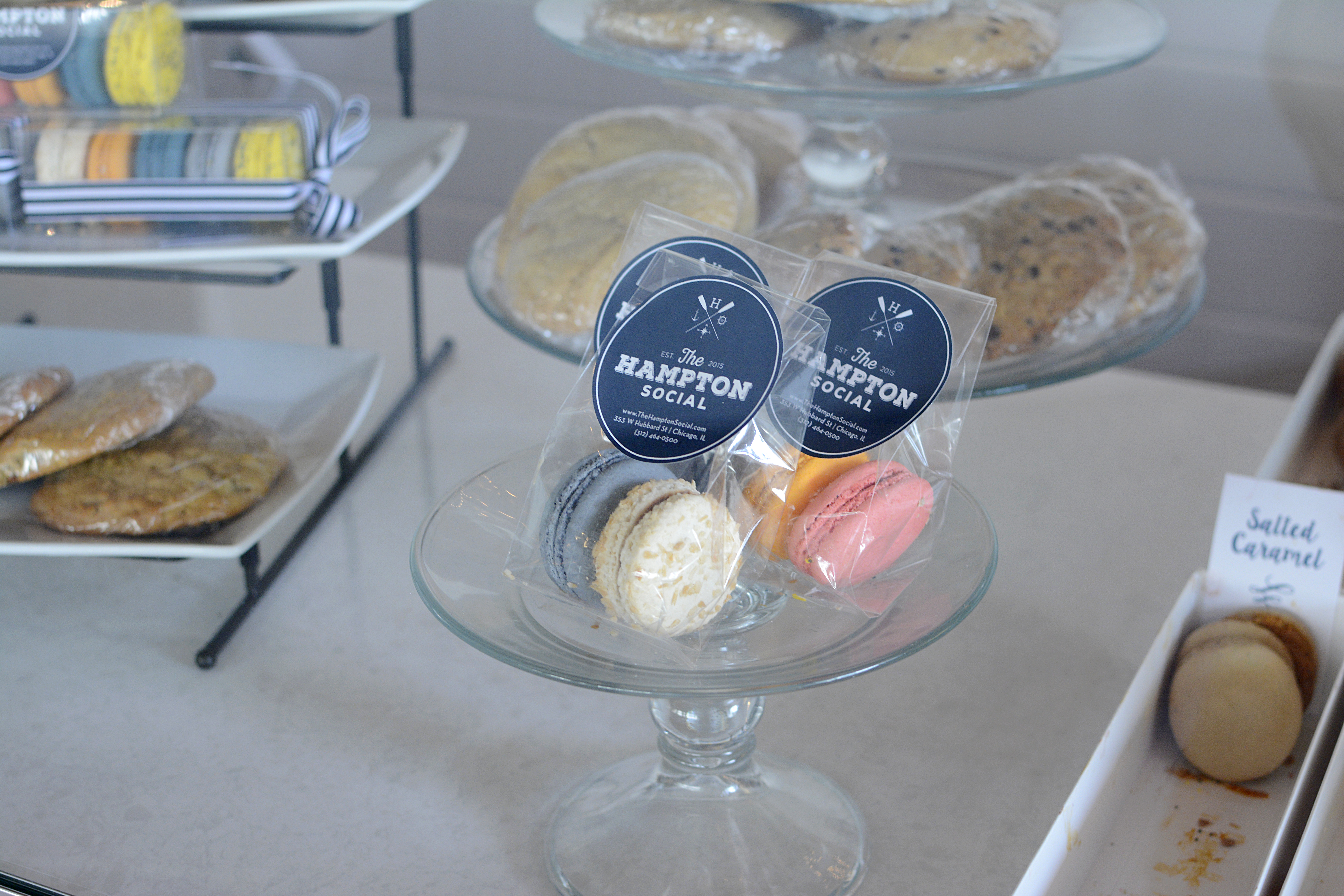 On our way out we took one last look (ahem… drool) over the macarons and cookies on display.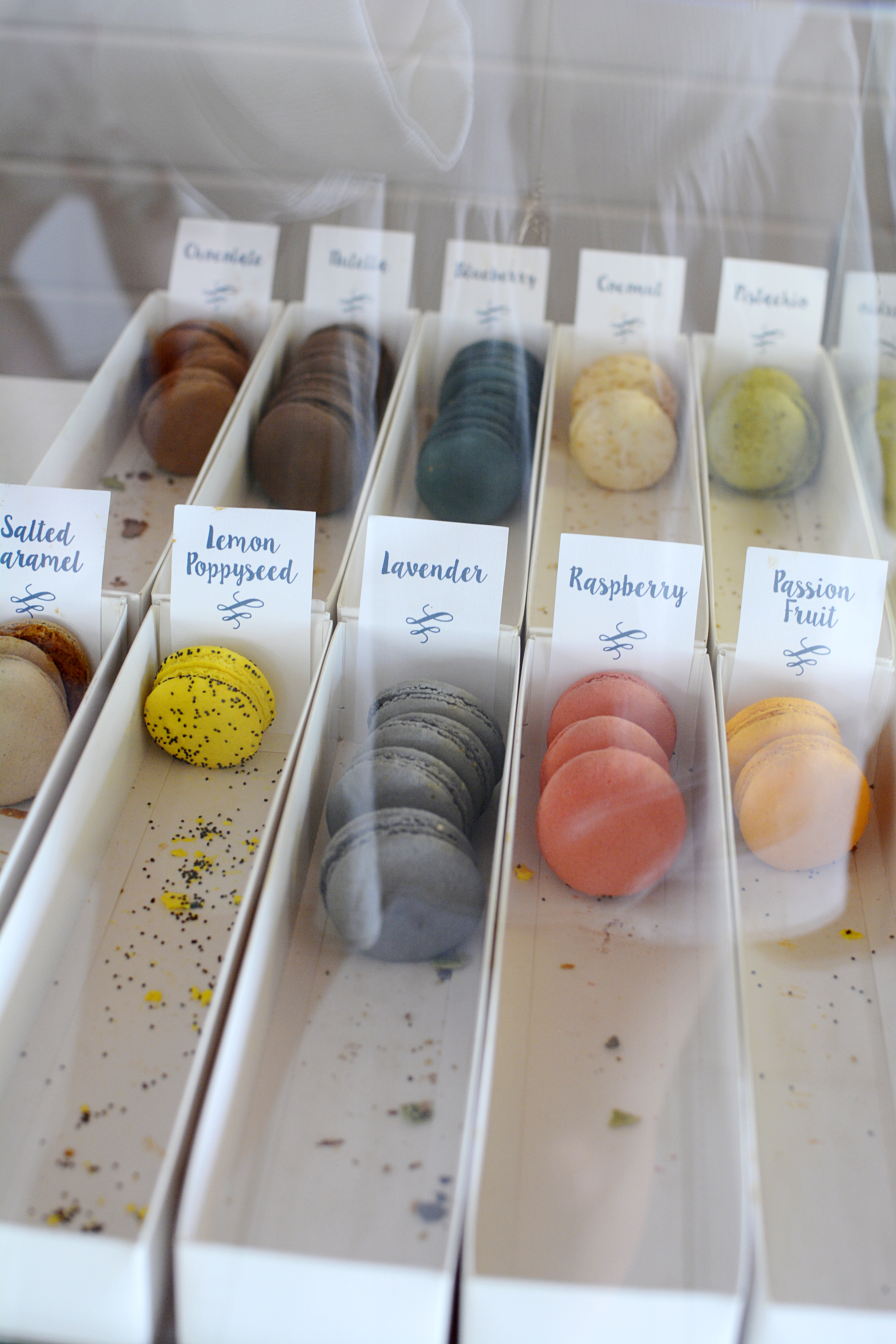 Yes, I'll take all of them, please!
While Hampton Social is certainly a little pricey (even for River North), it's a great space to relax with a few cocktails, enjoy a lobster pizza, and maybe even a macaron or two.
Especially once February rolls around and we'll all be dying for any spot that reminds us that summer will come again.
Disclosure: I received a complimentary meal to facilitate this post. Review and all opinions are my own.