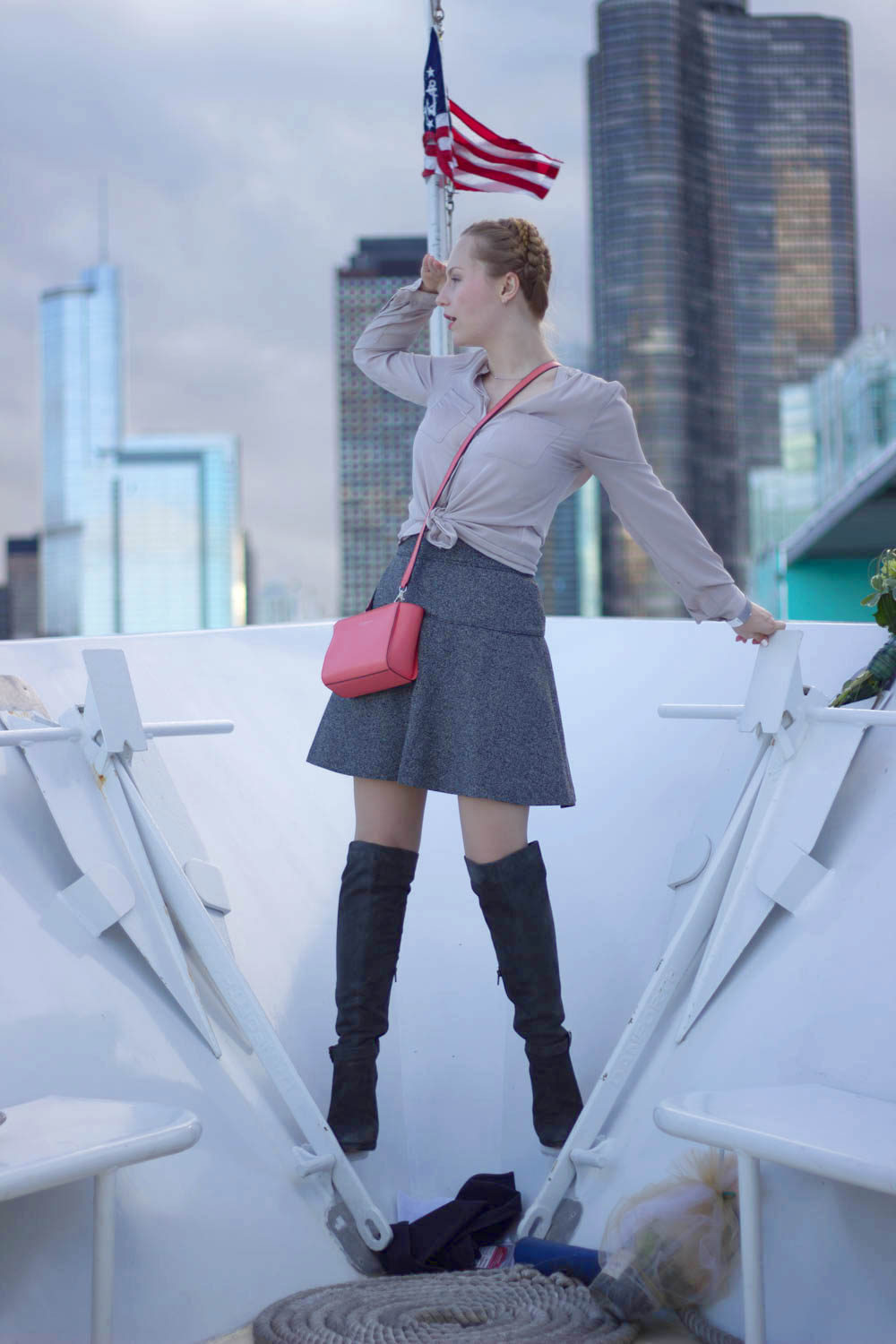 "A smooth sea never made a skillful sailor."
— English Proverb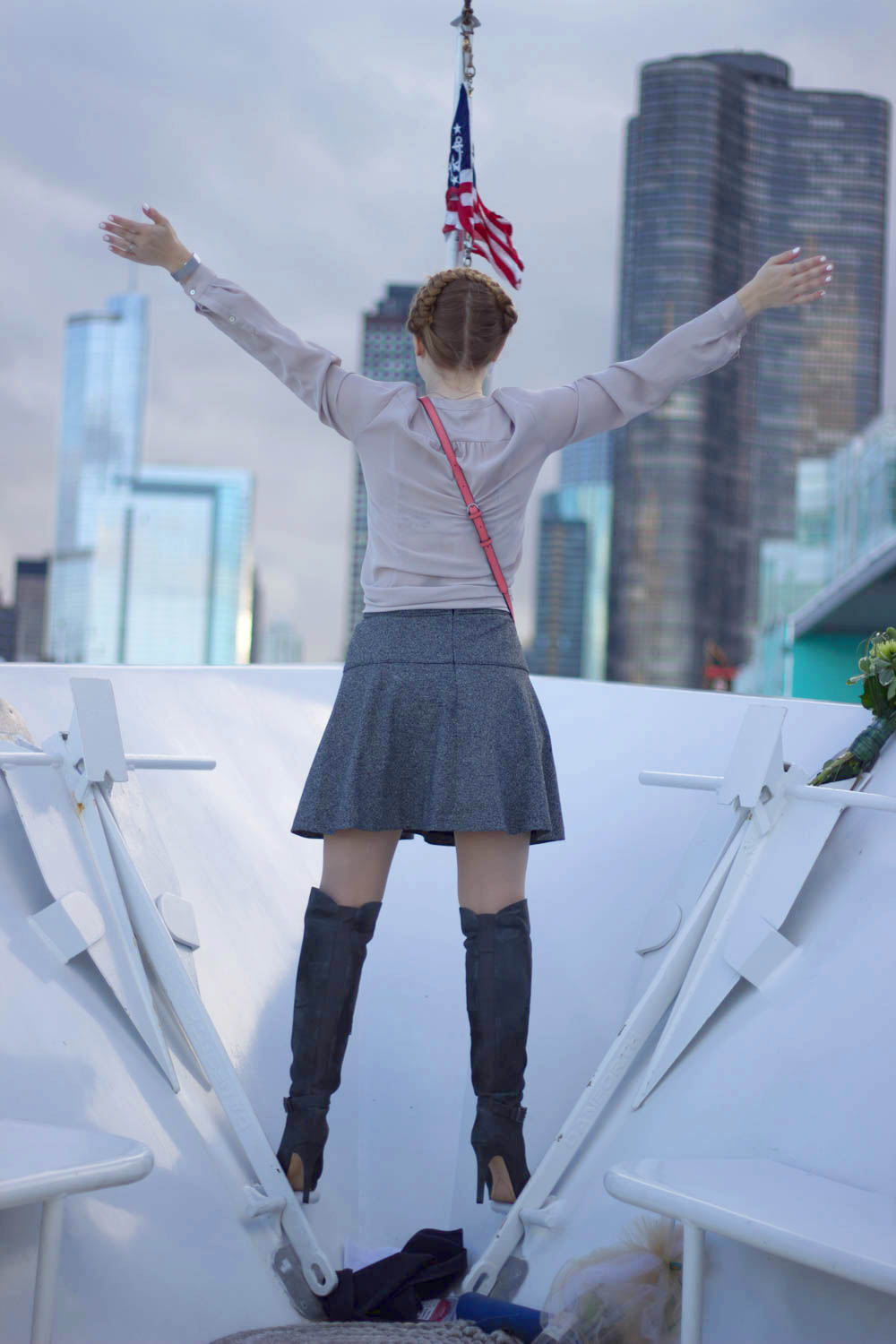 SHOP THE LOOK:
Blouse – H&M || Skirt – Banana Republic || Boots – Dune London 'Shaper' || Bag – LK Bennett (similar: 1 / 2 / 3) || Jewelry – Tiffany & Co (1 / 2) || Nails – CND in 'Cream Puff'
Photos courtesy of brilliant blogger Katherine
A few weeks ago I had the opportunity to celebrate the christening of Navy Pier's newest ship, the Elite, with a few of my favorite Chicago bloggers. If there's one thing I've learned from the two cruises H and I took last year (one to South America for our honeymoon and the other to Alaska last September), it's to ALWAYS prepare for crazy weather while sailing!
Sailing a calm sea is rarer than you'd think — the wind whips around you furiously most of the time and, I don't know about you, but I don't particularly fancy inhaling my hair as I enjoy the view!
Here are a few tips I've learned (the hard way…) on what to wear while cruising:
pin your hair back! If you can pull it back, do it. If your hair is too short, use some bobby pins to keep it in place. I almost always opt to braid my hair on cruises (remember when I didn't while whale watching and all my hair stuck to my lipgloss?).
if there's even a slight chance of rain, wear waterproofed boots! I've been using this waterproofing spray for years and love it! It's a perfect way to protect leather investments from wet environments. That or a trusty pair of Wellies works too (especially since they have no-skid soles)!
wear layers! You can always take layers off but cruising can get cold fast (even when we were on the Caribbean Sea) and it's smart to prepare yourself for sudden changes in temperature.
anchor down (pun intended!) any flowy fabrics you're wearing. Wind can come out of nowhere when sailing so be smart and knot any flowing fabrics to weigh them down in the event of a particularly strong GUST!
wear heavy fabrics. Unless you're in the tropics or the humidity is unbearable, opt for weightier fabrics to keep your outfit (and modesty) in place. No #MarilynMonroe moments here! Unless that's what you're going for and in that case, more power to you!
use a crossbody bag! It allows you to explore without having to hold a purse in one hand and gives you quick 'n easy access to your camera when you need to take a few snaps:
Rough seas make a skillful cruiser, after all!
What do you wear while cruising?