Those of you who know me well know I live on cauliflower and parmigiano-reggiano cheese.
I look for an excuse to eat BOTH ingredients as much as I can. Together if possible.
But, for Hubby, the combination can undoubtedly feel a little overdone seeing as I would eat both everyday happily for the rest of my life.
So I've started experimenting with more sophisticated flavors and takes on such a flavorful classic. And with Valentine's Day just two days away, I can't think of a more perfect recipe to share with you today either.
Saffron Roasted Cauliflower.
My father used to cook with saffron all the time, using the beautiful red threads in his delicious homemade paella. But I'll admit that besides paella I've never really experimented with saffron much before.
It's one of those ingredients that is intimidating and expensive — the sort of thing even experienced chefs are scared of!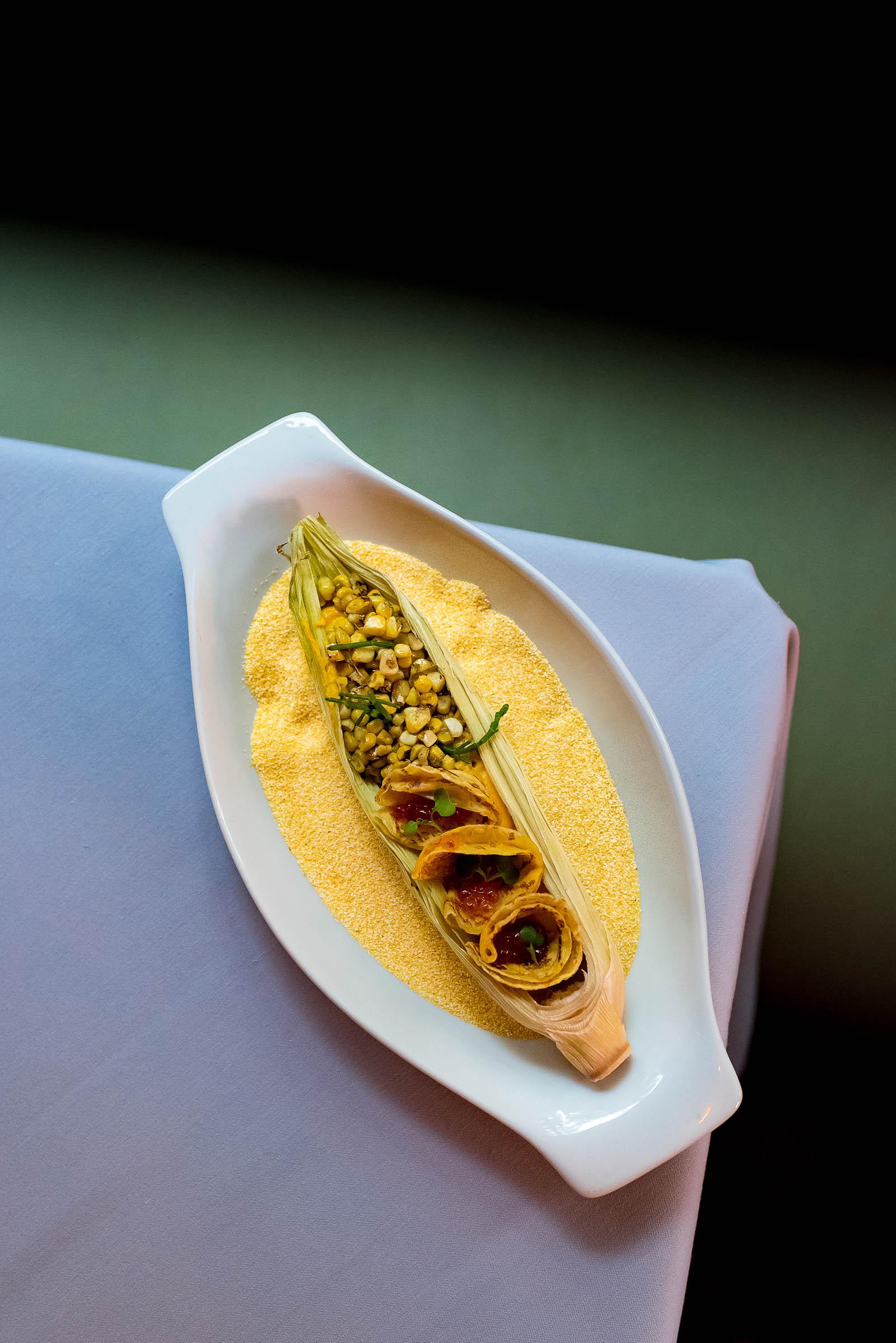 But back in fall, I attended a brilliant coursed dinner at The Blanchard (remember when I reviewed their delicious brunch two summers ago?) by Rumi Spice Saffron.
If you're an avid fan of Shark Tank then Rumi Saffron will certainly ring a bell — it's easily one of the most incredible companies you'll ever come across.
Run by U.S. military veterans who served in Afghanistan, Rumi Saffron strives to promote peace in such a violent region by creating a market for their saffron — the world's very best, I might add.
Saffron is one of those "cash crops" that could truly change the face of Afghanistan. Farmers can earn more from growing and selling it than opium. And with the opioid epidemic reaching terrifying heights in America, this sort of crop-growing shift could seriously help change the world.
Rumi Saffron also happens to be Afghanistan's largest employer for women. Talk about a foodie-humanitarian win!
So I'm sure you can understand why, after listening to their presentation and enjoying five incredible courses featuring their beautiful saffron (not in paella!), I was ITCHING to develop a recipe of my own.
And while it certainly took me a while to get the recipe right, let me tell you what a WINNER this combination is.
It's a sexy, healthy dish that saves the world… what more could you possibly ask for?
P.s. Rumi Spice Saffron is available on Amazon — you can get it in all sizes and blends:
Saffron Roasted Cauliflower
Yields 4 Servings
1 – 2 Cauliflower Heads, Roughly Chopped
1 Yellow Onion, Thinly Sliced
12 Saffron Threads
1 Wedge Parmigiano Reggiano Cheese*
1/2 Cup Olive Oil
2 Garlic Cloves, Crushed (or Garlic Paste which I find works just as well)
1 Lemon
Black Hawaiian Sea Salt**
Preheat oven to 475 degrees Fahrenheit.
Next, prepare the saffron-infusion for the cauliflower. Count out 12 threads and crush each between your thumb and forefinger before adding it to a small pot with the olive oil. Place the oil on the stove over medium heat and allow the saffron to infuse for at least 20 minutes. The longer you infuse it, the lovelier the taste, just be sure not to boil or overheat the oil. Your saffron-infused oil is ready to use once it gives off a strong, fragrant aroma and the oil turns more golden.
Once your saffron oil is ready, toss it with the cauliflower, onions, garlic, and half a squeeze of lemon. Arrange it on a baking tray and sprinkle with sea salt.
Bake the cauliflower for 10 – 15 minutes, then rotate the pan 180 degrees, giving it a good shake as you do so. Bake for another 10 – 15 minutes until the cauliflower turns golden brown.
To serve, sprinkle with more sea salt, another generous squeeze of lemon, and a healthy grating of parmigiano reggiano.
Enjoy!
*If you can find it with parmigiano reggiano stamped on the rind, use that. The more authentic the parmigiano, the better this dish will taste. Generic parmesan cheese will work but you'll lose a lot of the delicious umami and may have to adjust the seasoning by adding more lemon and garlic.
**Feel free to use any kind of sea salt. I just like the color of black sea salt and have been putting it in all my recipes lately.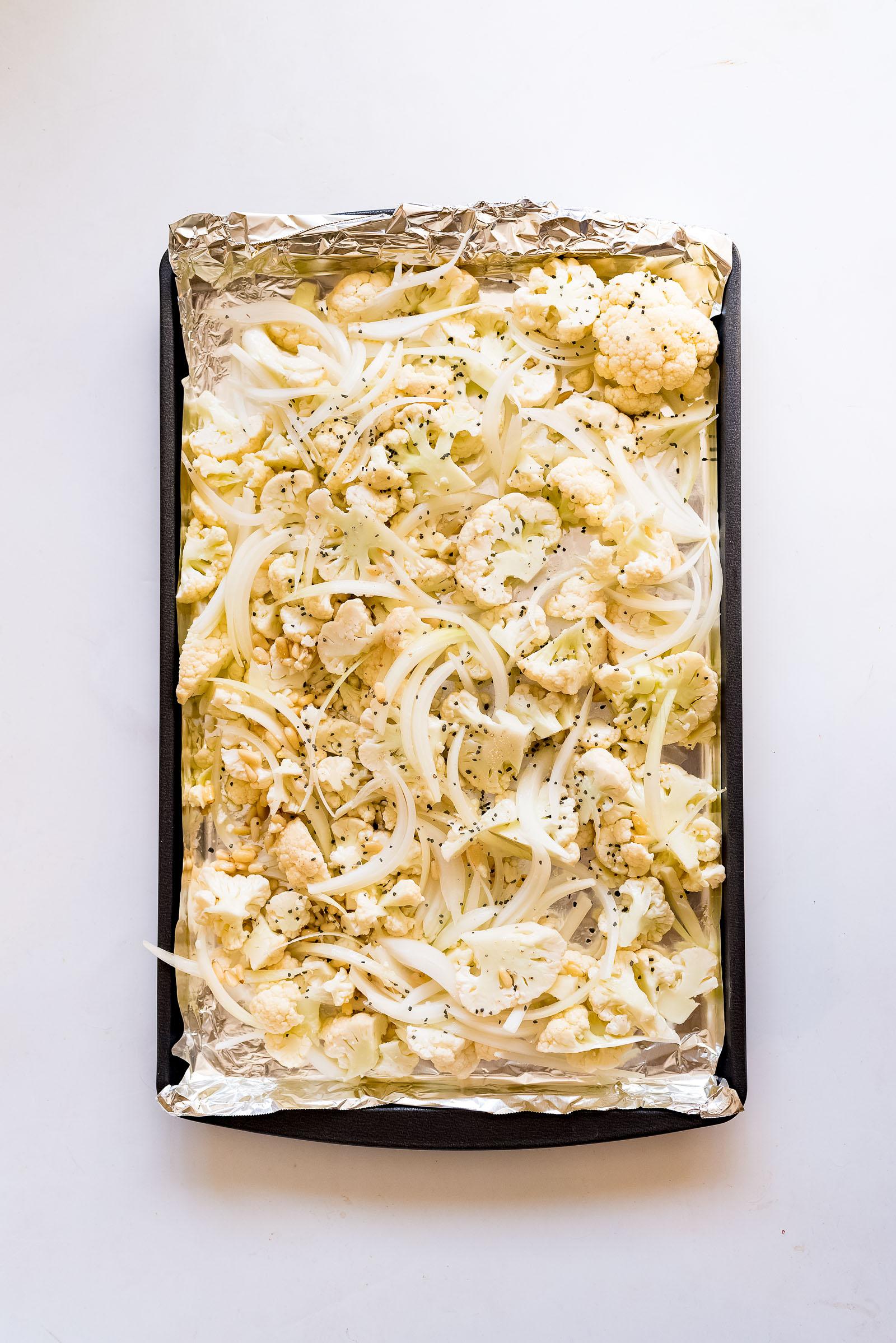 Pro Tip: Scared to get started with saffron? Here's one of my favorite guides — it's made the process fool-proof for me!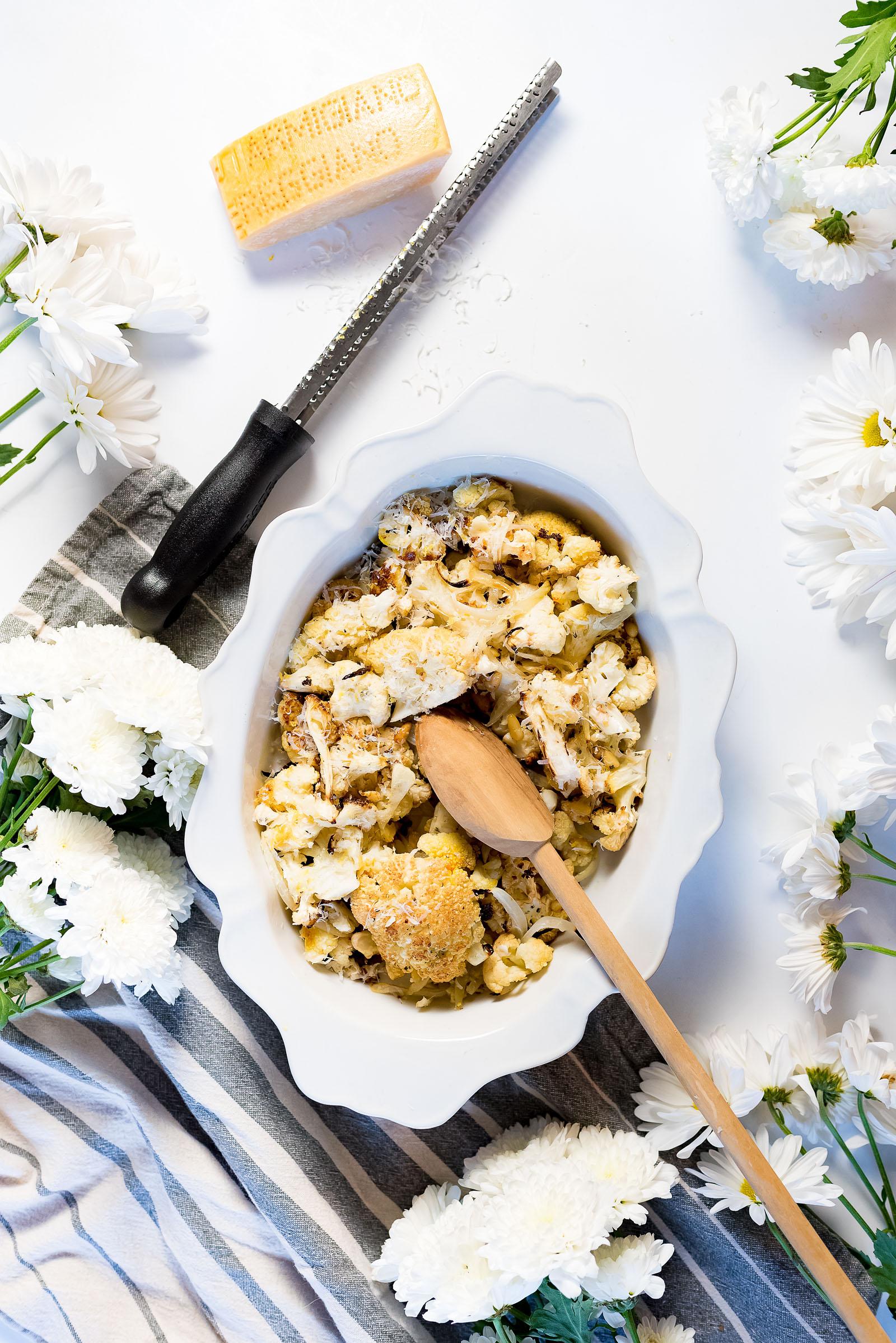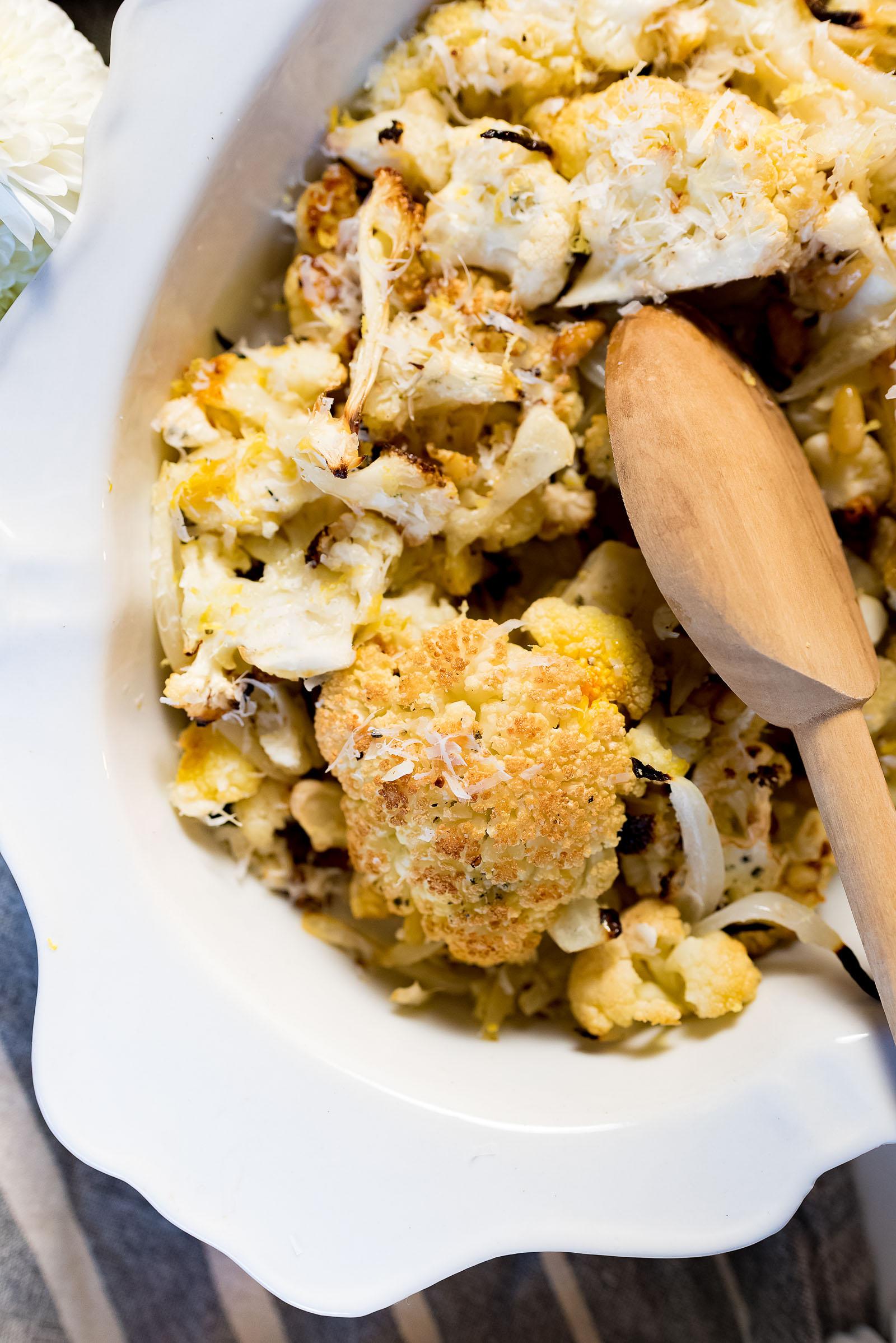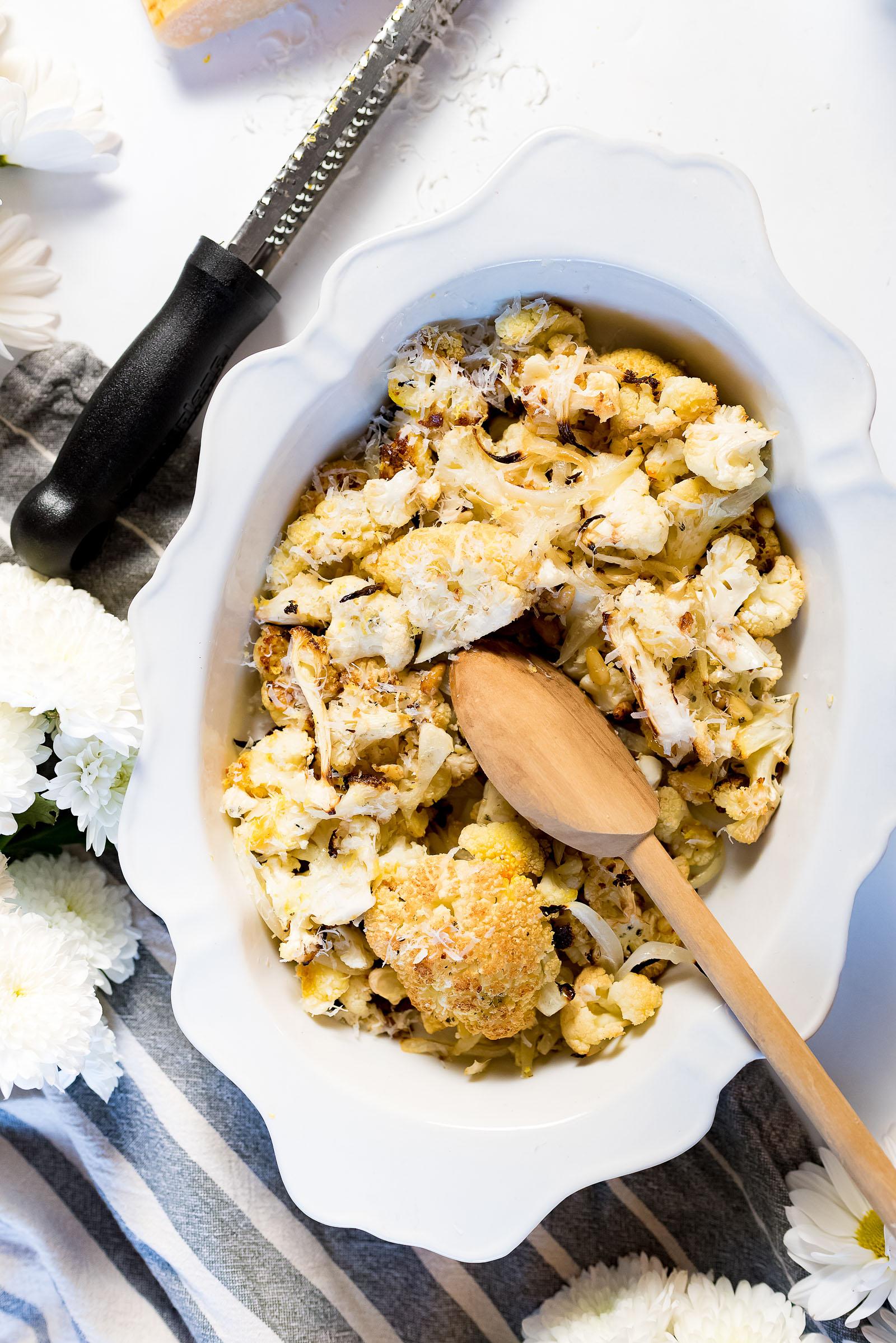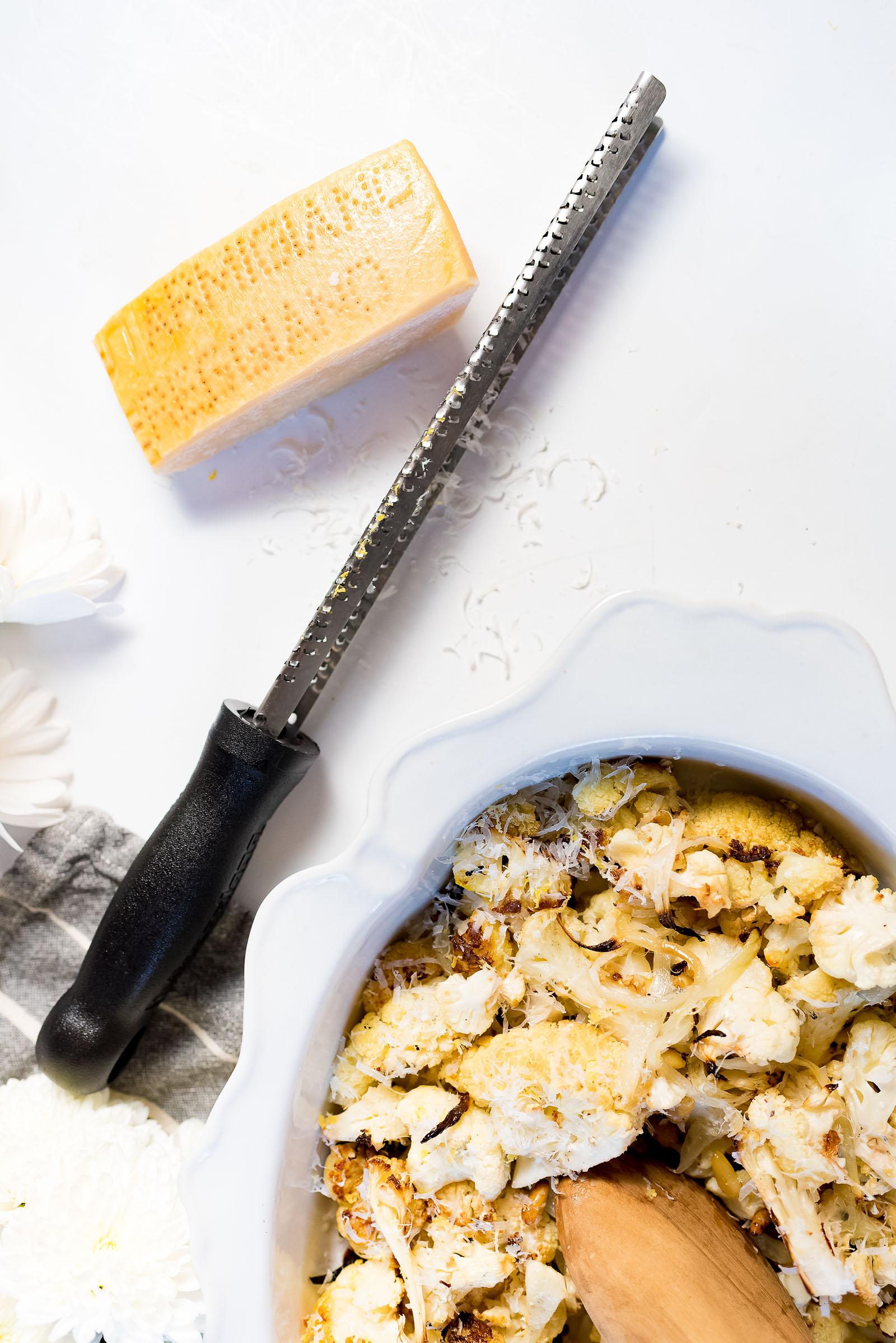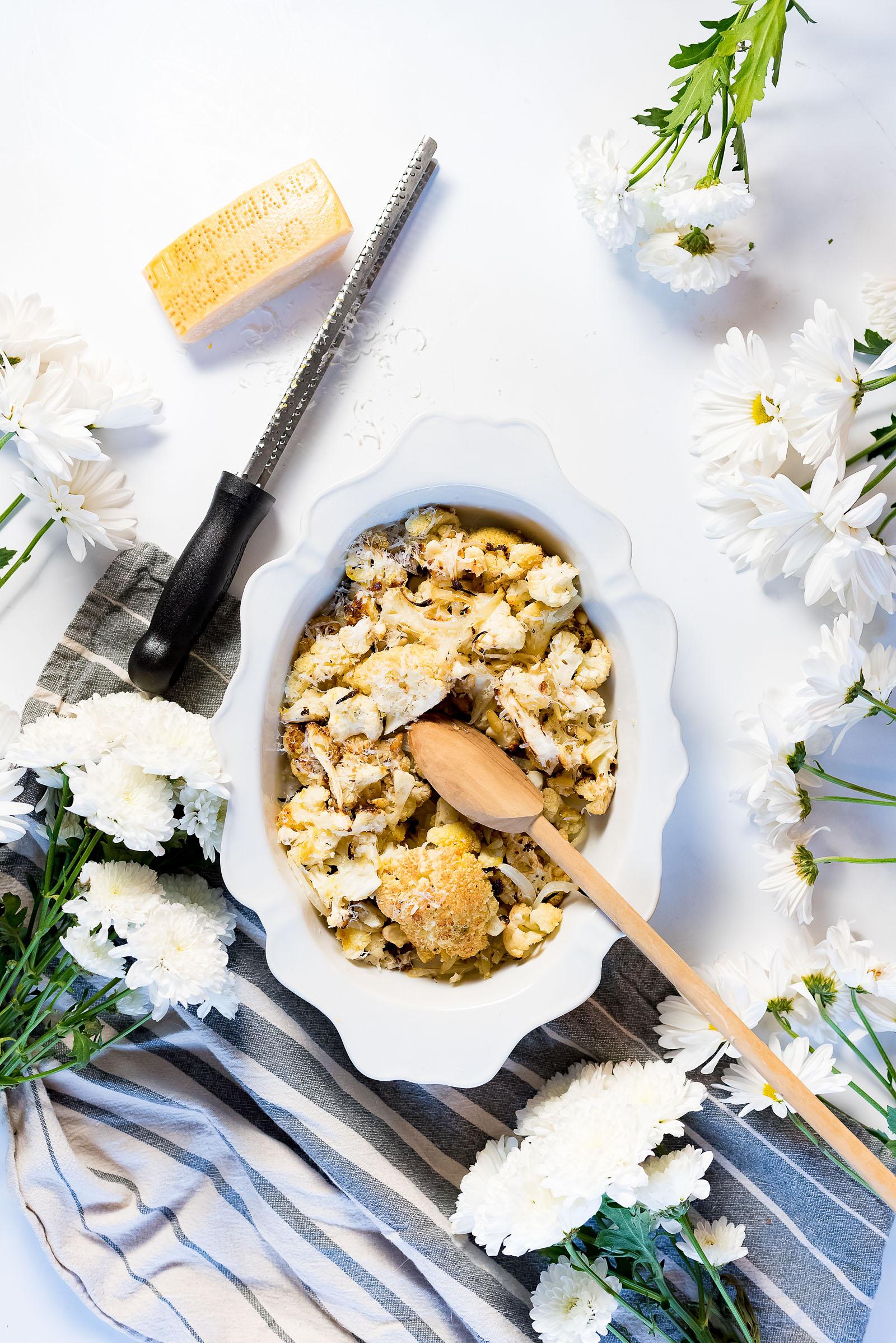 Don't forget to share your Saffron Roasted Cauliflower photos with the #SedBona tag on Instagram and Twitter!