"I continue to be interested in new things that seem old and old things that seem new."
— Jaquelin T. Robertson SHOP THE LOOK:
Top – Asos || Jeans – Zara (similar) || Pumps – Aquazzura 'Belgravia' (in black) || Tote – Mulberry 'Willow' || Jewelry – c/o Bauble Bar Earrings & Necklace || Sunglasses – Flea Market Find (similar) || Lips – MAC (similar)
Photos courtesy of fellow blogger Heidi
When it comes to purging our closets, most of us want to seek out the perfect balance between "options" and "minimalism". You want just the right amount of clothing to build plenty of outfits with without too many pieces just hanging in your closet forgotten for months.
Ahem, guilty as charged…
Lately my closet has become way too over-packed with unloved and unworn items that aren't seeing the light of day. So I've started a MASSIVE purging spree. Have you ever stared into your closet thinking "how do I have so many clothes and yet so little to wear"?
Well that's the story of my life.
And this is the year it ends! I'm a woman on a mission to amass a wardrobe that really works FOR me, built on high-quality classics I can remix for years.
And today's outfit is a perfect example of what I mean.
I mean, I turned my cute ruffled skirt into a top — talk about closet multi-tasking! I love when I can wear pieces many different ways to create the looks I want.
Like when I layer a skirt over a dress…
Or tie up the neckline of a simple shirtdress to get something a little sexier…
So the next time you find yourself staring in your closet thinking you have nothing to wear, why not think outside the box? Turn your skirts into tops, your dresses into tunics with pants, your tops into skirts… throw the fashion rules to the wind — you never know what exciting pieces you may discover in the closet you already have!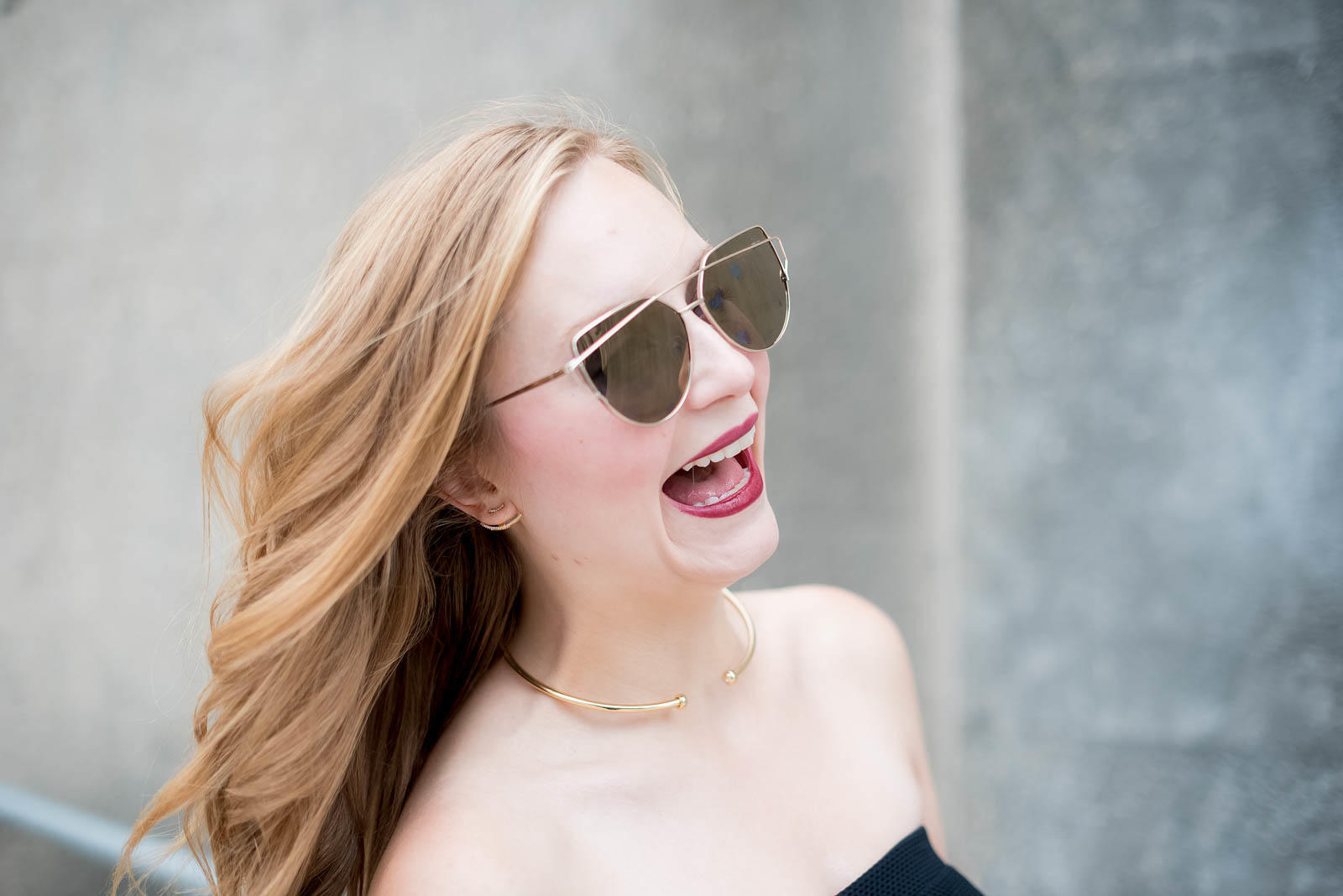 (and since I can't ever resist the opportunity to embarrass myself, here's a great portrait for a Wednesday morning giggle. So very "fashion blogger" of me, wouldn't you say?)