Back on our honeymoon in January, H and I met a wonderful couple, Helen and Walter, who convinced us to book a cruise to Alaska with them for the end of August. H and I jumped at the chance to visit glaciers and the Pacific Northwest together for the first time (H had gone when he was much younger but I had never been).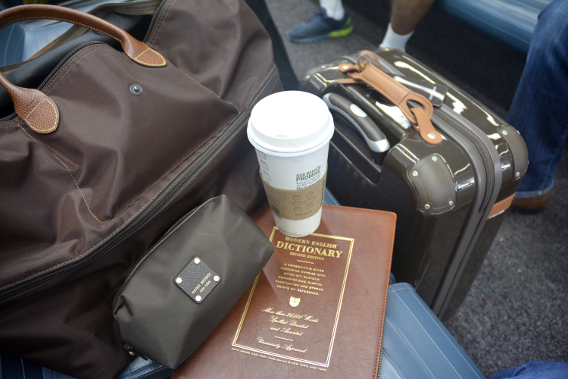 Our journey began, as they all do, at Chicago's O'Hare Airport where we waited for our flight to Seattle. H and I have a strict "carry-on" only policy when it comes to our vacations. So far I've even managed a 21-day vacation with only this little Hartmann carry-on. It's so amusing to me that I can pack so little on trips now, as a recovering chronic over-packer! This was my first trip packing for a 'winter' climate though and my Hunter Wellies did take up more than their fair share of luggage space…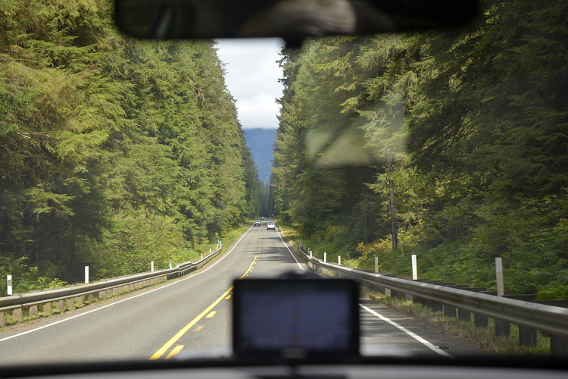 Once we were reunited with Helen and Walter, they were determined to show off their home state of Washington to us! We drove into Washington's National Forest to explore Lake Quinault and had an excellent lunch at the Lodge.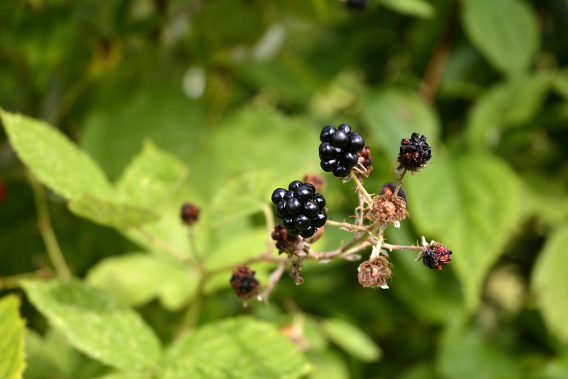 I even saw my very first wild blackberries on the Lodge grounds (it really is the little things).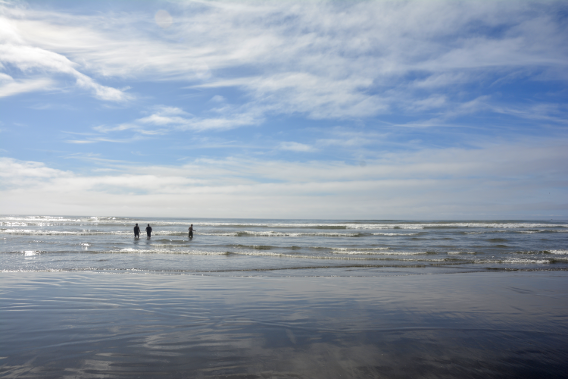 After lunch we drove to out to the tip of Washington State to Ocean Shores Beach. This was my very first visit to the Pacific Ocean (except for a quick jaunt to Venice Beach when I was very young that I don't remember).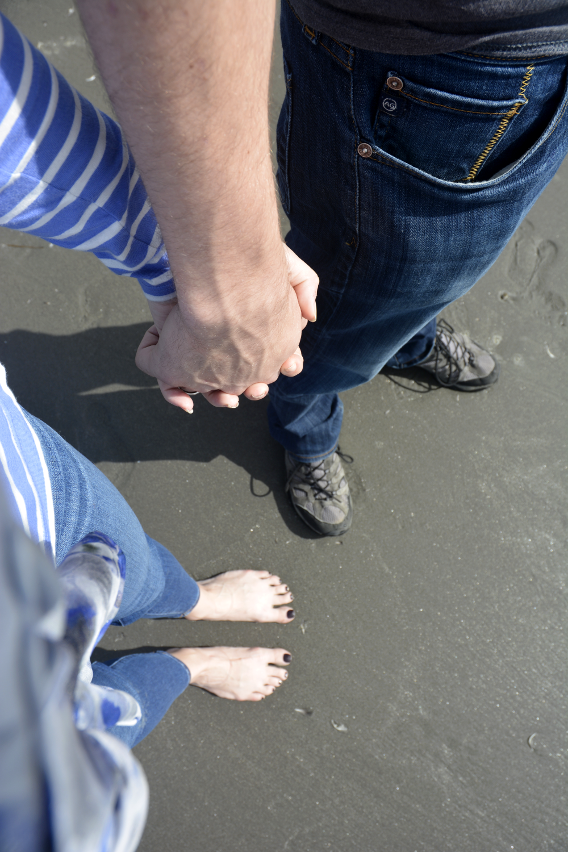 H and I's first visit to the Pacific Ocean together, documented.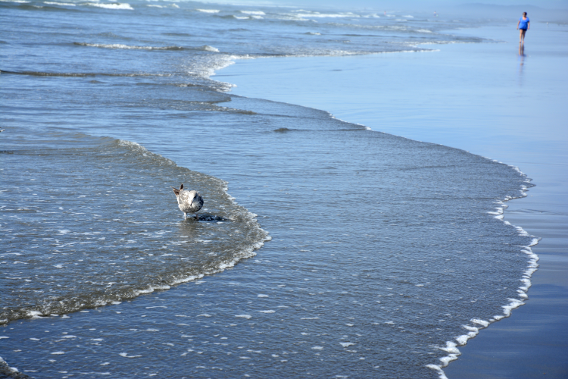 Touching the Pacific Ocean for the very first time!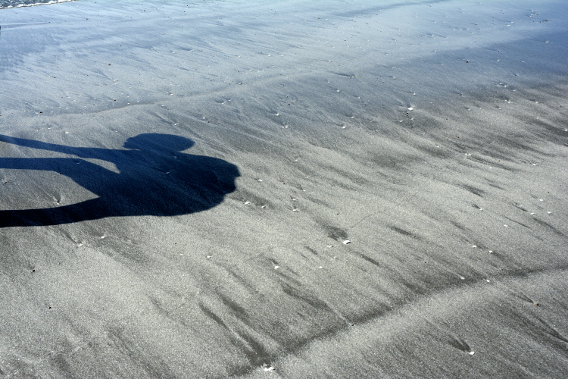 Hubby scavenging for cool shells in the sand.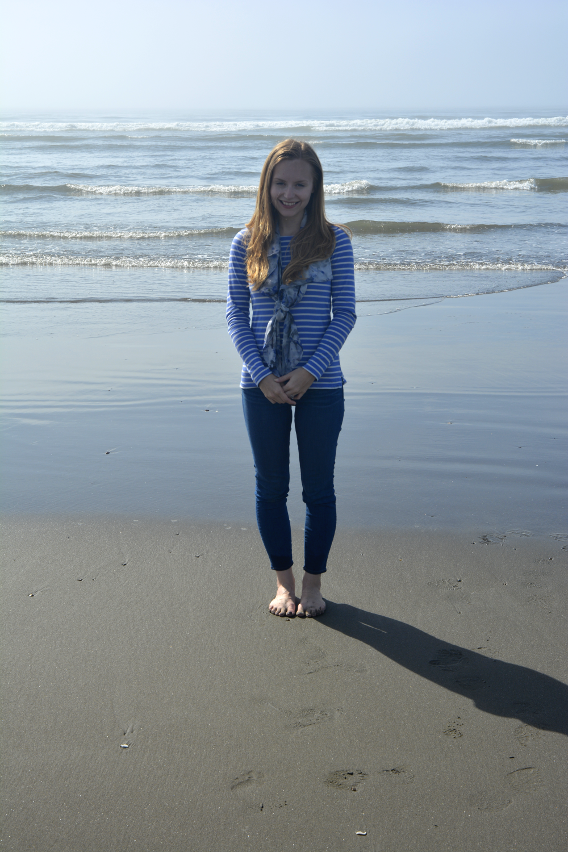 Obligatory 'First Visit to the Pacific Ocean' shot. I'm wearing a Boden Breton Stripe Tee (not available in my bright sea blue color but many other gorgeous options can be found here), Beulah London Scarf (sold out but available in other fabulous colors here), J Brand Jeans (aptly named 'Pacifica') and salt water from the mid-calves down.
The following morning we woke up bright and early and boarded a bus to the Port of Vancouver where our cruise ship, the Celebrity Millennium, was docked. While I cannot recommend subjecting yourself to the nightmarish organization that was the Vancouver port, once we were on the ship, the views were quite spectacular.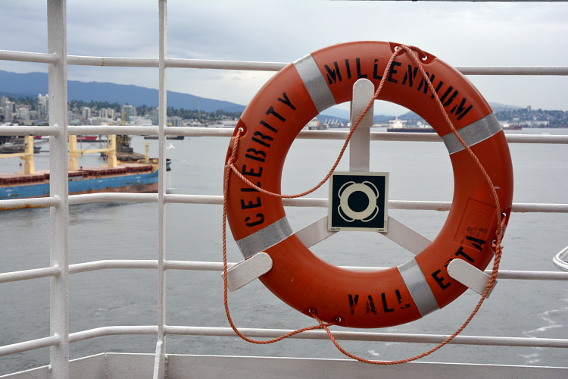 Our ship docked in Vancouver.
We even made a feathered friend by the ship's stern bar! The rest of our first evening cruising was spent exploring the ship, sampling martinis at the ship's ice-covered Martini Bar, and having dinner at Blu. That evening our ship began sailing toward's the Inside Passage.
To be continued…
More of our Alaskan adventures can be read here:
Part Two
Part Three
Part Four
Part Five
Part Six
Part Seven
Part Eight