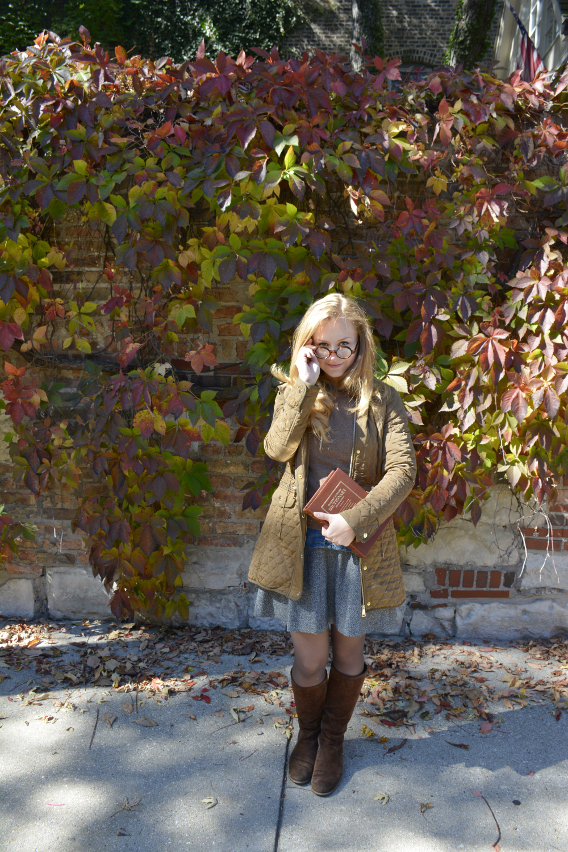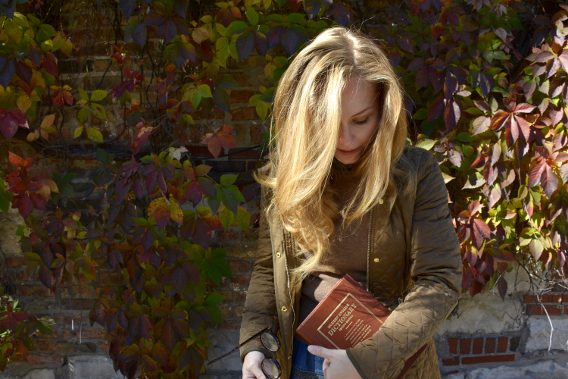 "If you want to know what a man's like, take a good look at how he treats his inferiors, not his equals."
-Sirius Black, Harry Potter and the Goblet of Fire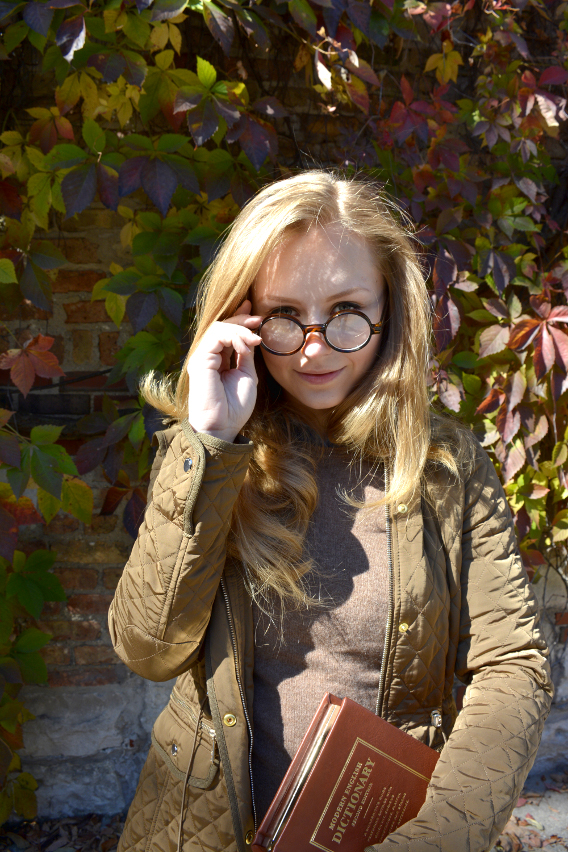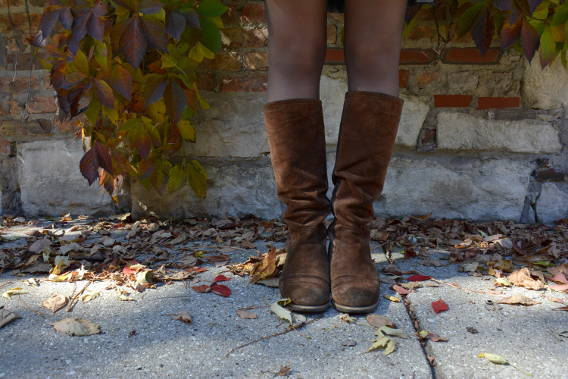 These boots were one of my first wardrobe investments and I doubt I will eve be able to toss them out, lopsided heights and all!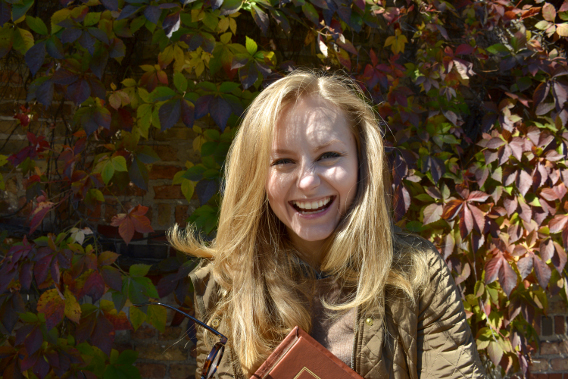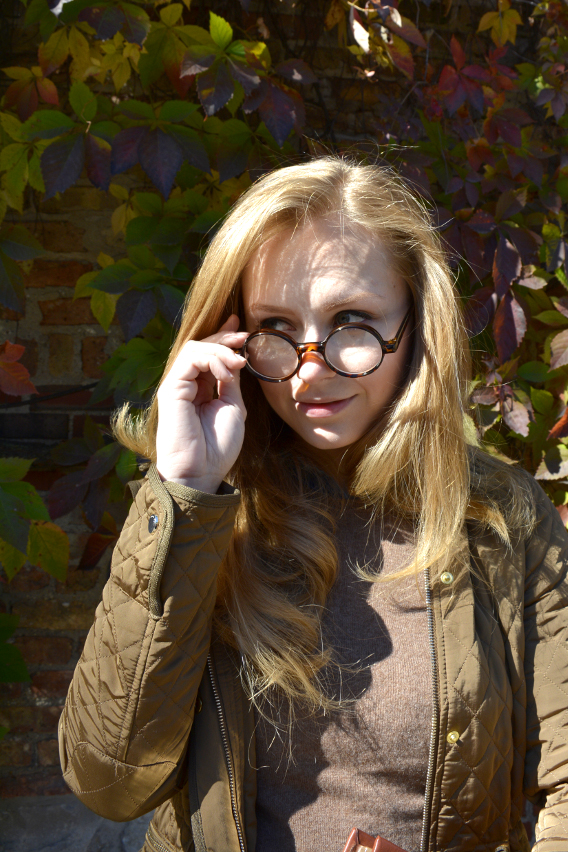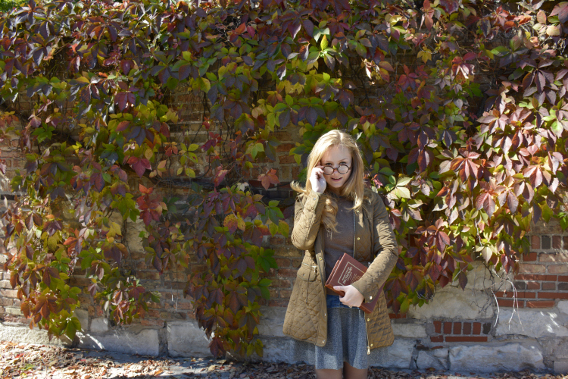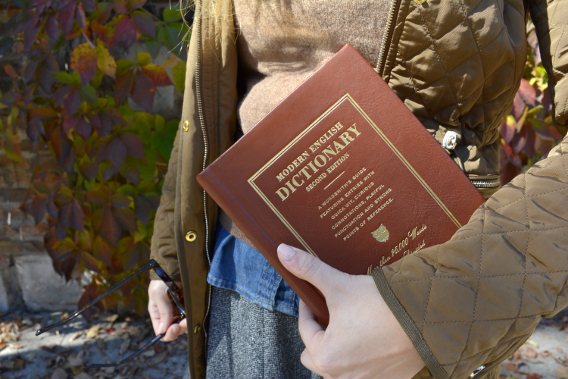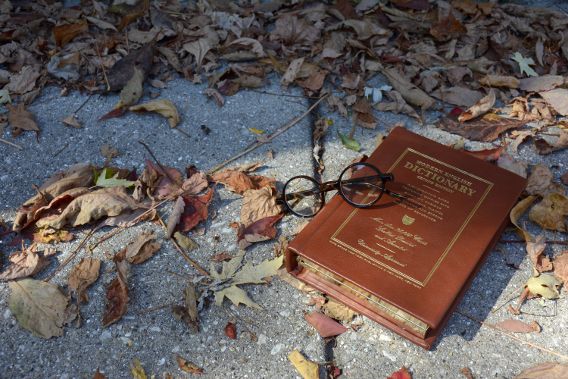 Jacket – Zara Olive Quilted Anorak (here)
Sweater – Brooks Brothers Sleeveless Cashmere Shell (here in a variety of other colors)
Shirt – Zara Denim Button-Down (here)
Skirt – Banana Republic Tweed Fit-and-Flare (old but new season leather version here and a-line flannel version here)
Boots – Franco Sarto (old, similar here and here)
Clutch – Kate Spade 'Dictionary' Book Clutch (sold out, new season book clutches here and here)
Glasses – Harry Potter 'Tortoise' (a steal at $6, available here)
Throughout the month of October, H and I watch the Harry Potter films like it's our job. I'd say on average, we watch all eight films at least three times before the month is out. That's 1,049 minutes or 17.5 hours multiplied times three! So it was inevitable that the exposure would eventually seep into my fall ensembles. I'm quite excited that round glasses are making such a trendy comeback even if I think they look atrocious on my face shape. So I settled on this $6 tortoise pair and figured they could always double as my Harry Potter costume glasses. I do love a good multi-tasking accessory!
This Kate Spade clutch is also quite dear to me. Years ago when the design was first released I fell in love instantly (I have this thing for cognac colors and am a huge bibliophile). But the $300 price tag was too large to swallow so I pinned the clutch to my pinterest board and resigned myself to owning it only in my virtual closet. Then just this past August Kate Spade held a flash sale and had this little clutch for less than $100. I considered it a sign from the universe that my closet needed that clutch. And I have to say, it's every bit as fabulous as I had hoped it would be. The inside has a modern striped lining and the edging and clasp are a luxurious gold — it's my new subtle statement piece!
What accessories are you loving this autumn?