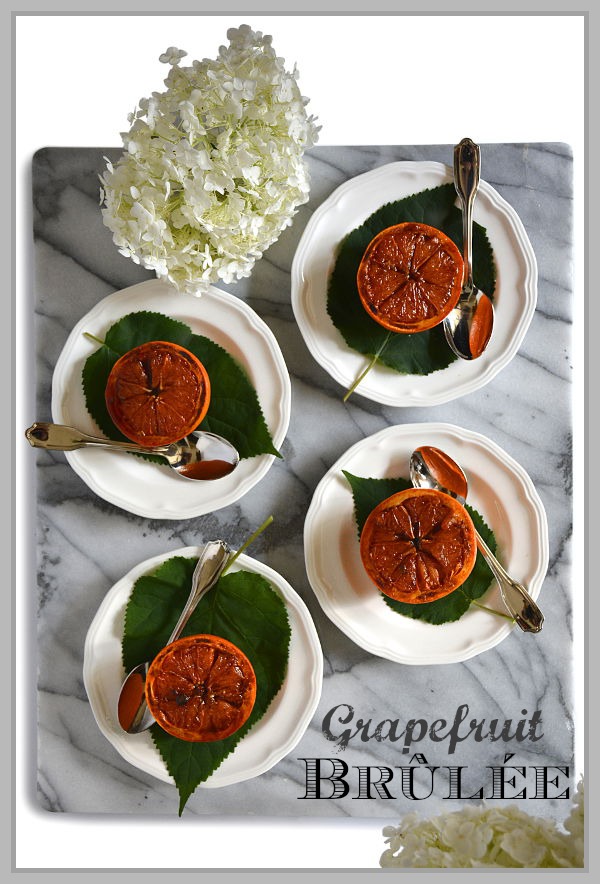 This is my favorite kind of dessert: simple, speedy, and yet somehow luxurious decadent.
This recipe is just as delicious as a more traditional dessert, without that "oomph" heavy feeling a lot of sweets can have. It also pairs particularly well with a meal cooked on the grill so it's the perfect dessert for a summer cookout!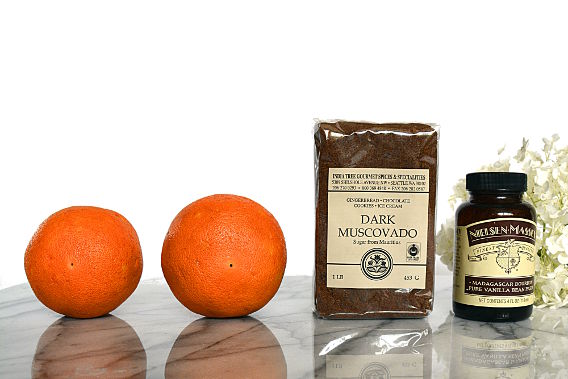 Grapefruit Brûlée
Yields 2-4 servings
2 ripe grapefruits, cut in half (trim off the bottoms if they need stability)
4 tablespoons brown sugar, packed (I use and highly recommend this)
1/4 teaspoon vanilla bean paste* (I recommend this)
Place halved grapefruit segments on a paper towel, cut side down, to drain for a minute or so. Using a small paring knife, loosen the grapefruit segments into bite-sized pieces.
Mix brown sugar and vanilla in a small bowl. Place grapefruit segments cut-side up on a baking pan. Spread sugar mixture onto each grapefruit segment, about 1 tablespoon per grapefruit half (or less if you're being healthier than me).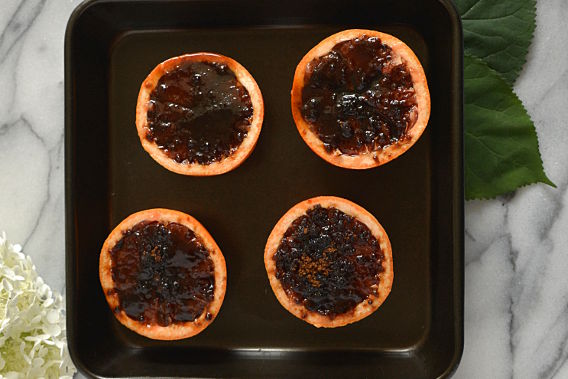 Slide pan into the oven and broil for approximately 4-6 minutes depending on your oven. Be sure and pay attention during the broiling so your grapefruit doesn't burn. You'll know they're done when the sugar has completely melted into an oozing caramel that will have you swooning! Remove from oven and serve immediately on dessert plates or in small ramekins. Ice cream is a delicious accompaniment.
*You can substitute vanilla extract or, better yet, scrape the seeds out of a vanilla bean pod in place of the vanilla bean paste. But don't limit yourself to just vanilla, this recipe is highly adaptable and works well with cinnamon, cloves, or even a hint of chili for some ZING. So get creative!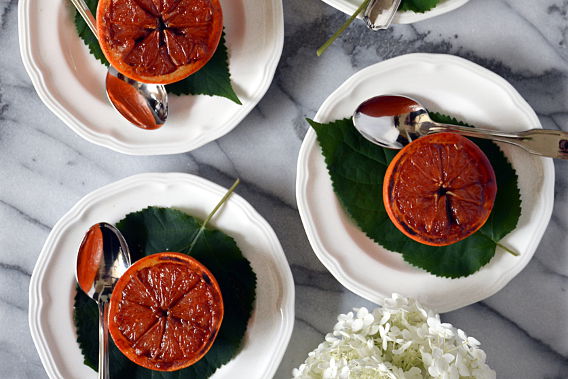 Be sure and tag me or use #sedbona on Instagram if you make your own Grapefruit Brûlée!
Bon Appétit!