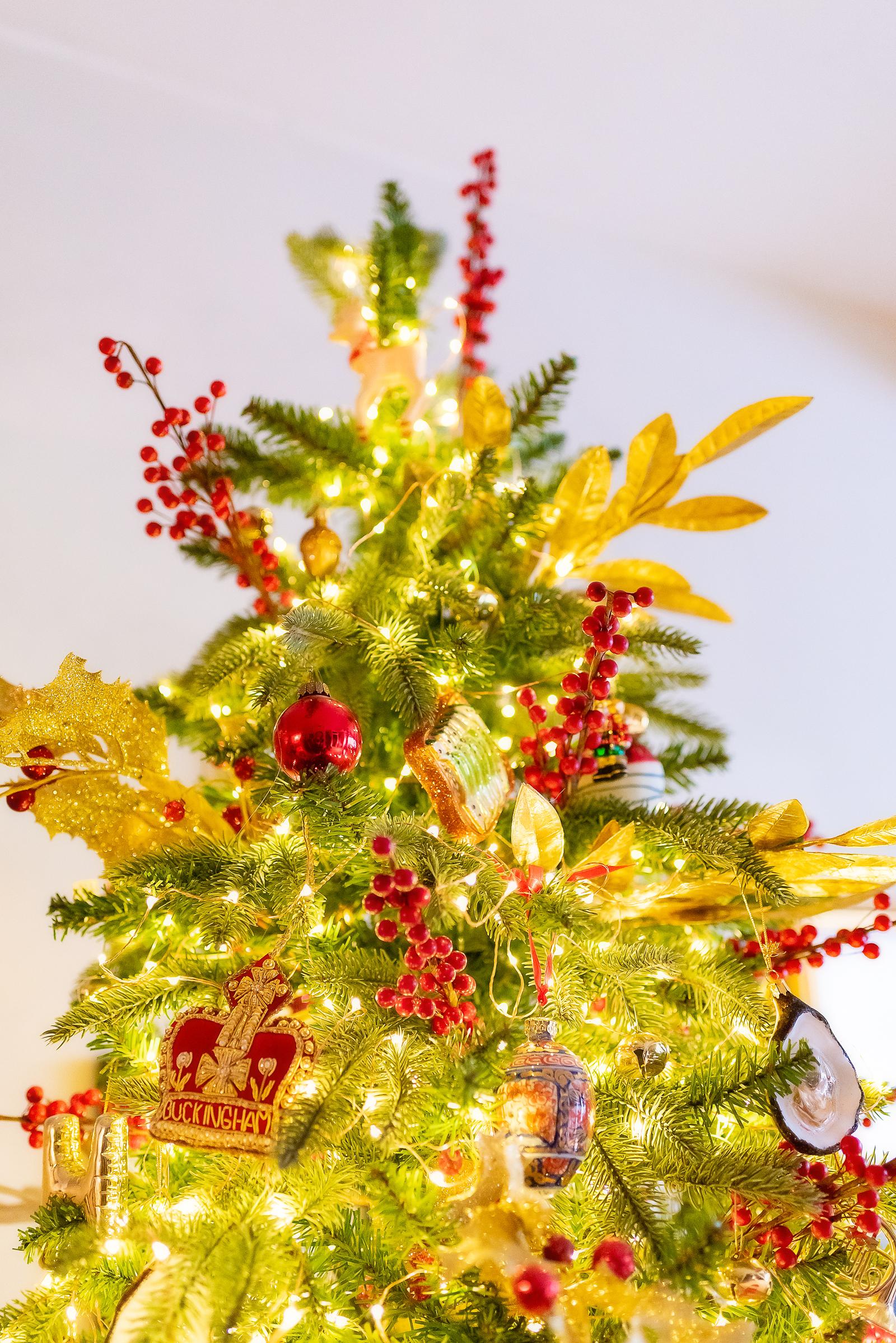 "The Christmas tree is a symbol of love, not money. There's a kind of glory to them when they're all lit up that exceeds anything all the money in the world could buy."
— Andy Rooney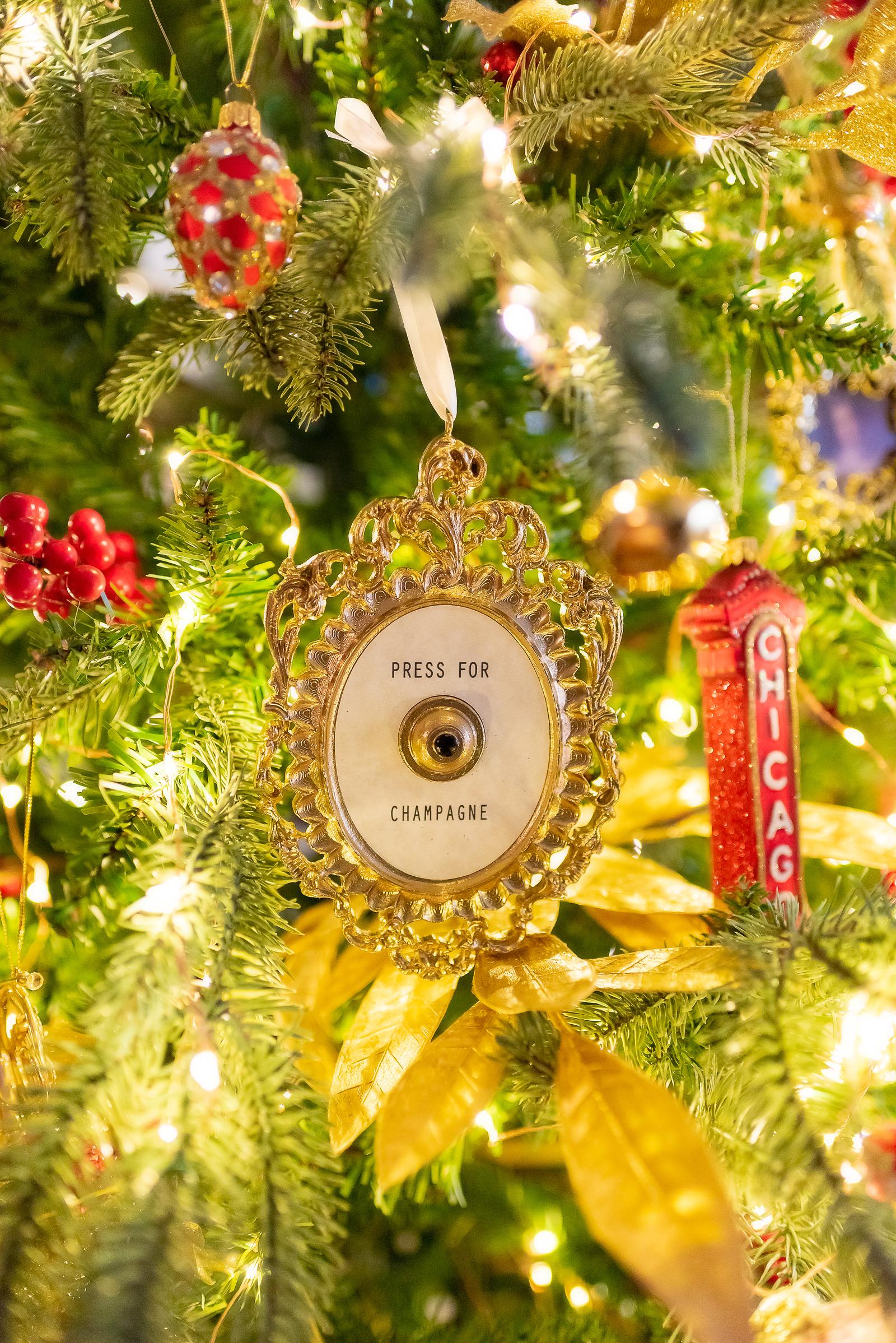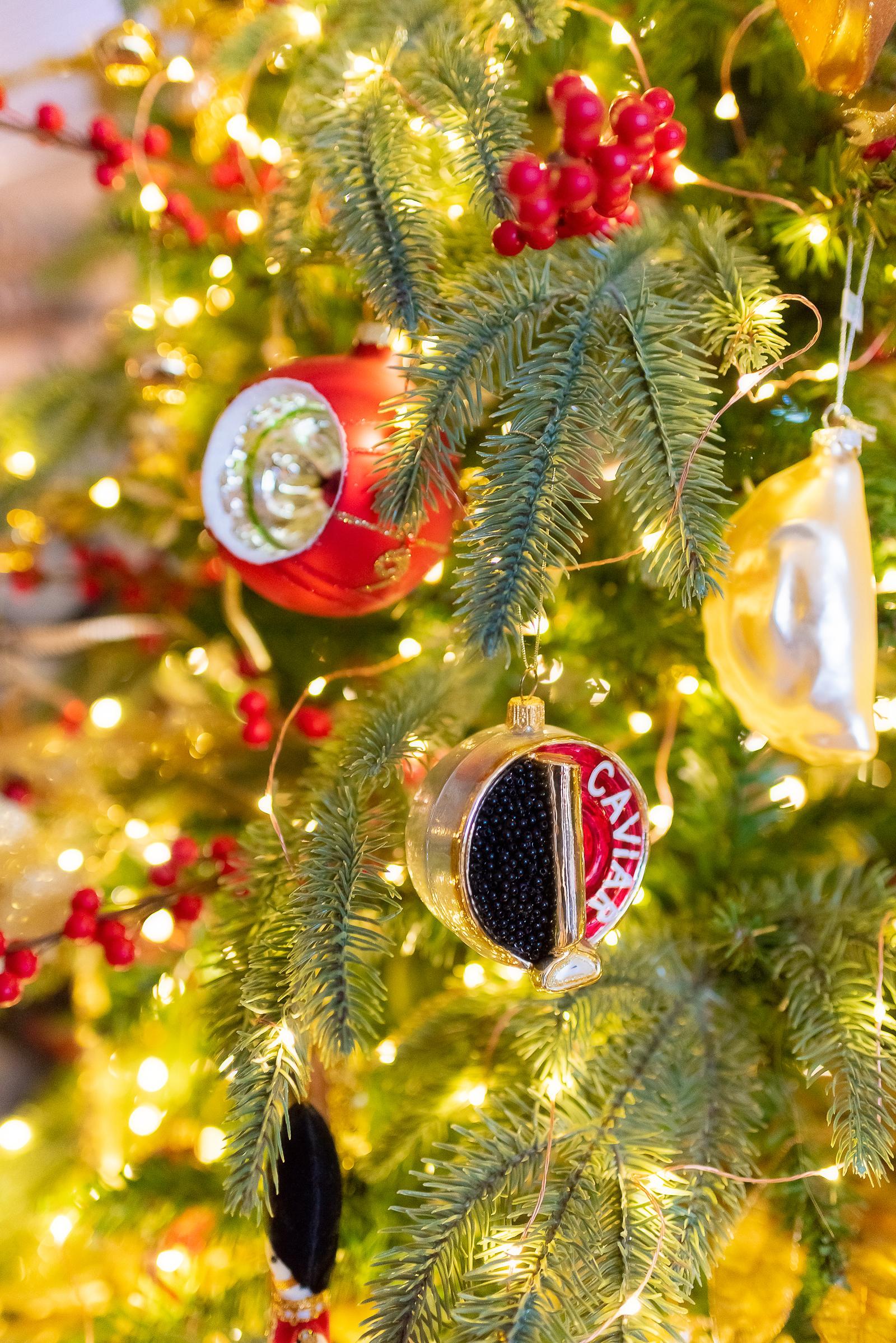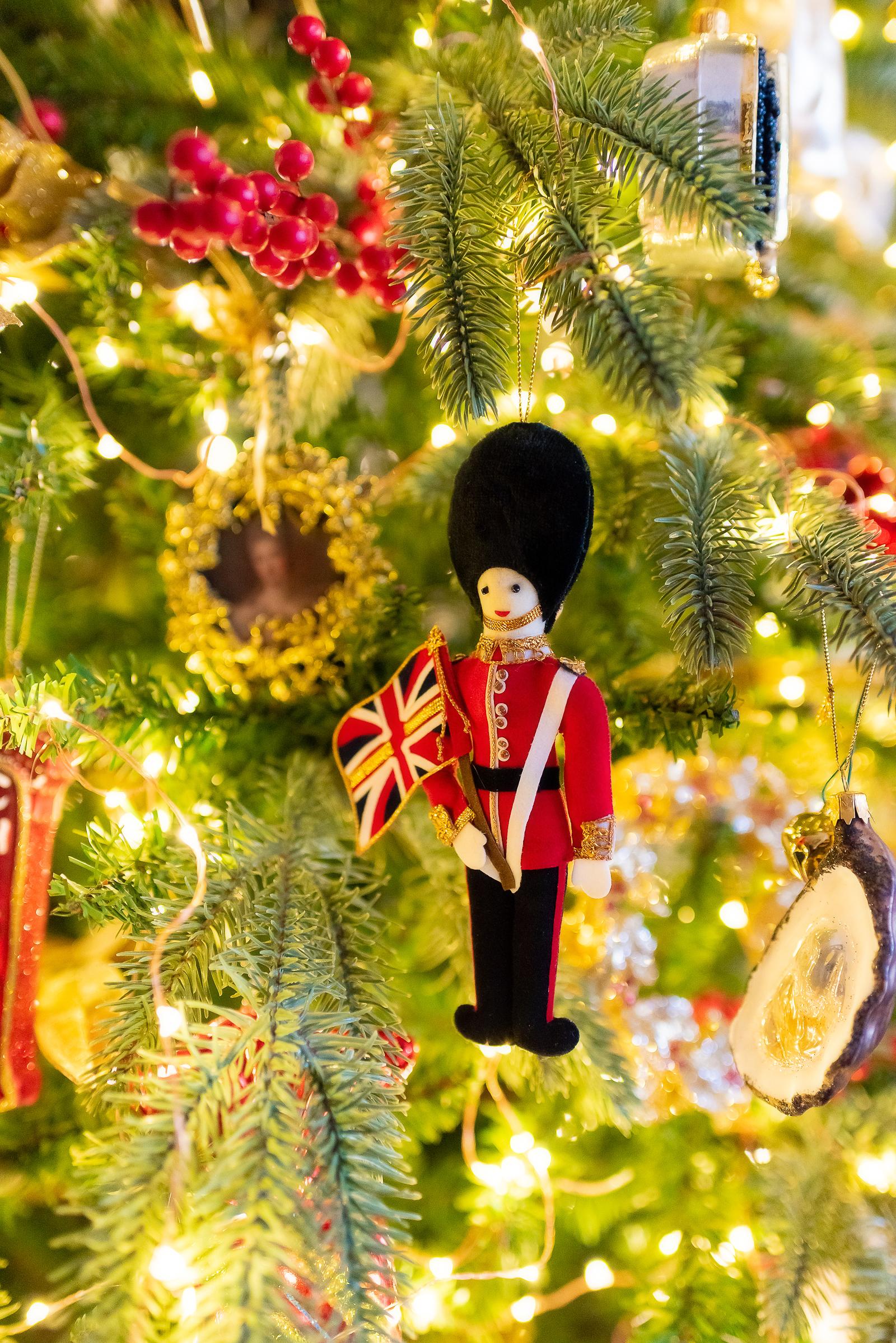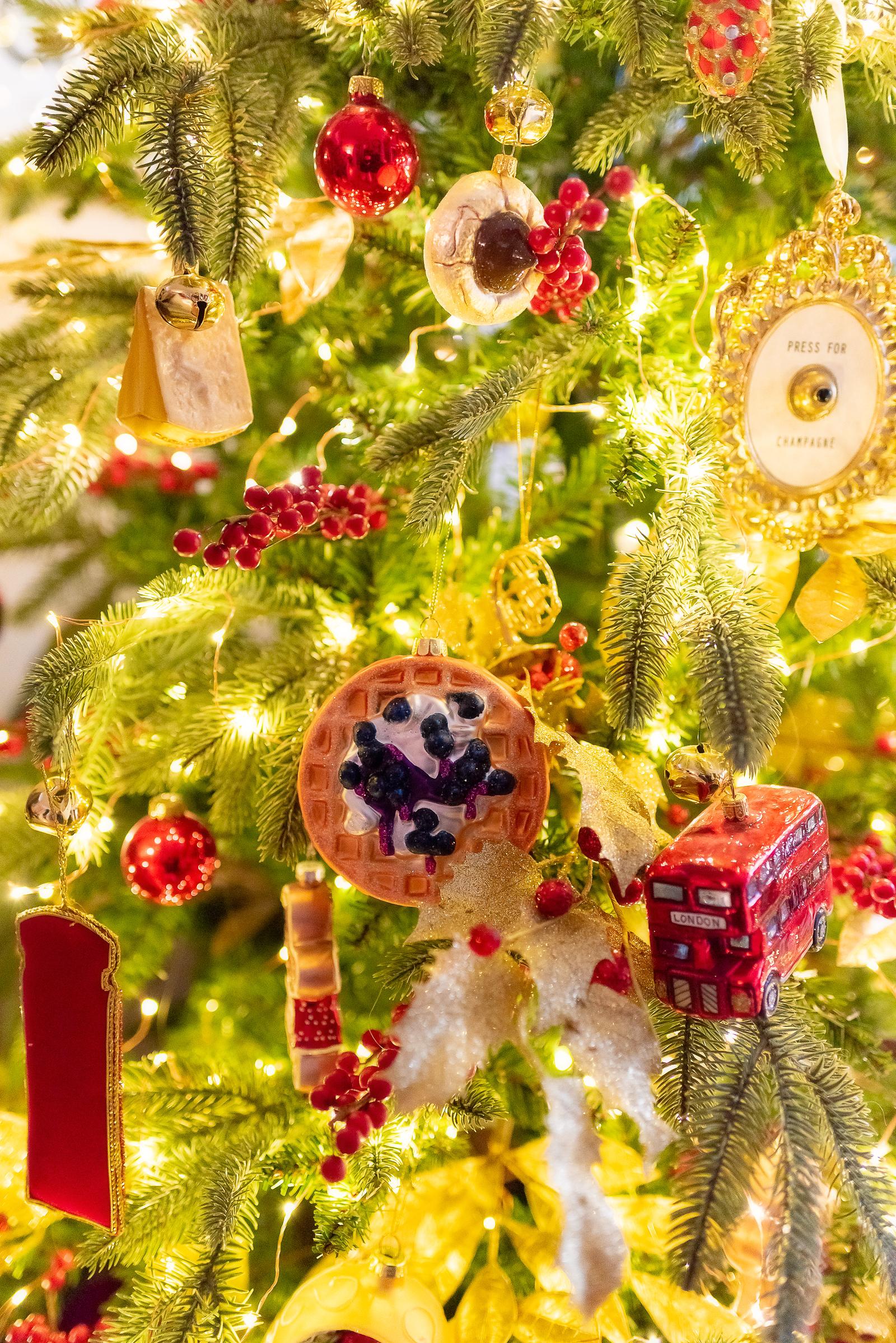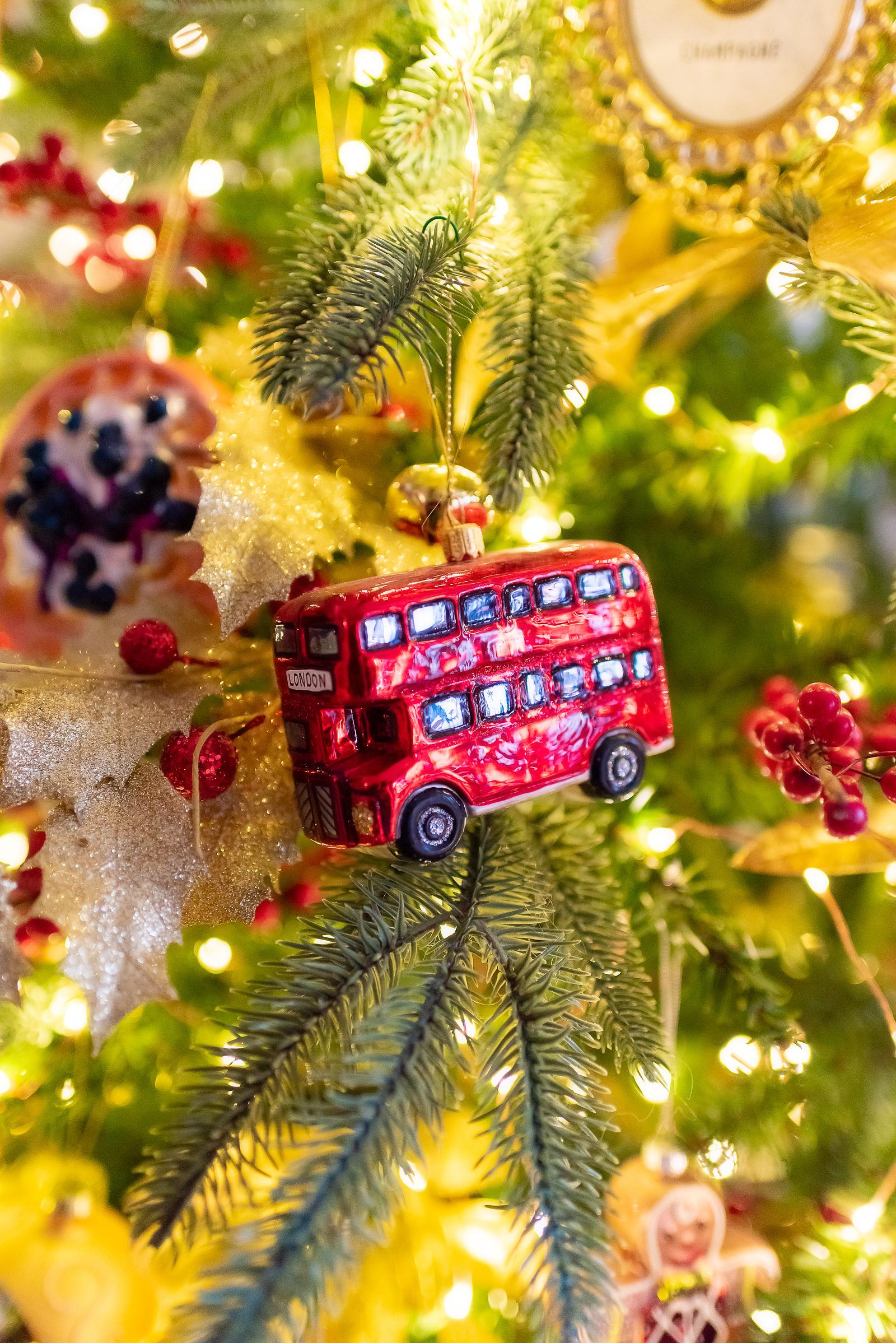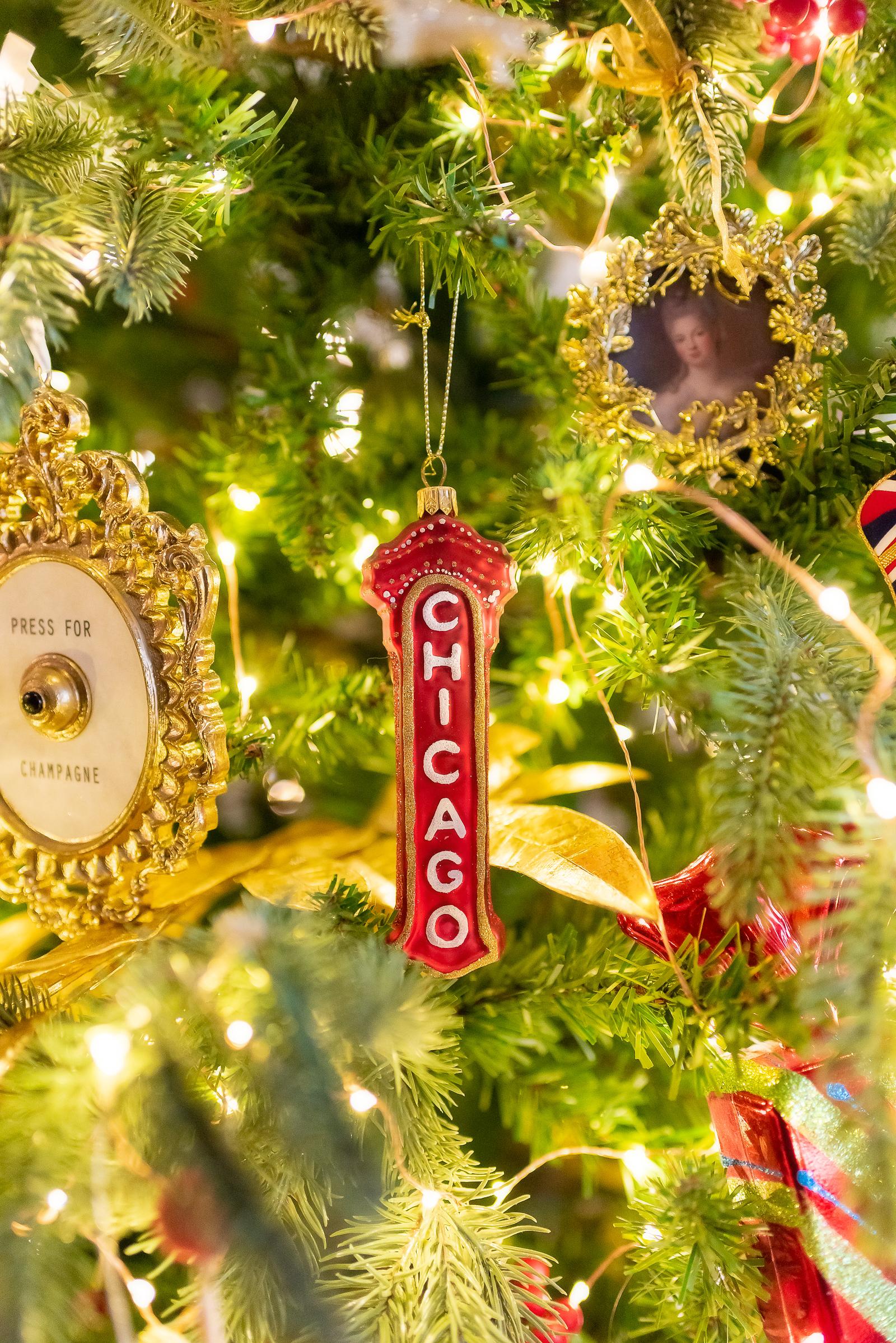 SHOP THE ORNAMENTS:
Last night Hubby and I landed safely home from London. Our trip was spectacular — Christmas really is such a special time to visit. I took HUNDREDS of photos that I can't wait to share with you.
But for now, enjoy these vignettes of our 2018 Christmas Tree. I went for a gold leaf and red berry theme with plenty of foodie and travel ornaments, as always. I also invested in these copper LED lights this year and cannot recommend them enough (the remote control is quite fun to play with too).
I can't wait to show you my favorite Christmas trees from London too. There were so many incredible and inspiring designs!