It never truly feels like Christmastime in Chicago for me until I've been to the Christkindl Market.
Chicago's very own traditional German Christmas Market.
My family and I have been going for years (2015 and 2014 are on the blog!), and it's easily one of our most treasured traditions if only because it involves massive amounts of mulled wine and potato pancakes.
But for those of you who've never been, you MUST. It'll quickly become one of your favorite holiday traditions too.
The downtown market (where my family and I always go) is only open through Christmas Eve but the new one in Wrigley Field is open until December 31st! I love to see this tradition expanding (there's a market now in Naperville too!) and secretly hope that multiple locations will help clear some of the crowds at the original Daley Plaza location.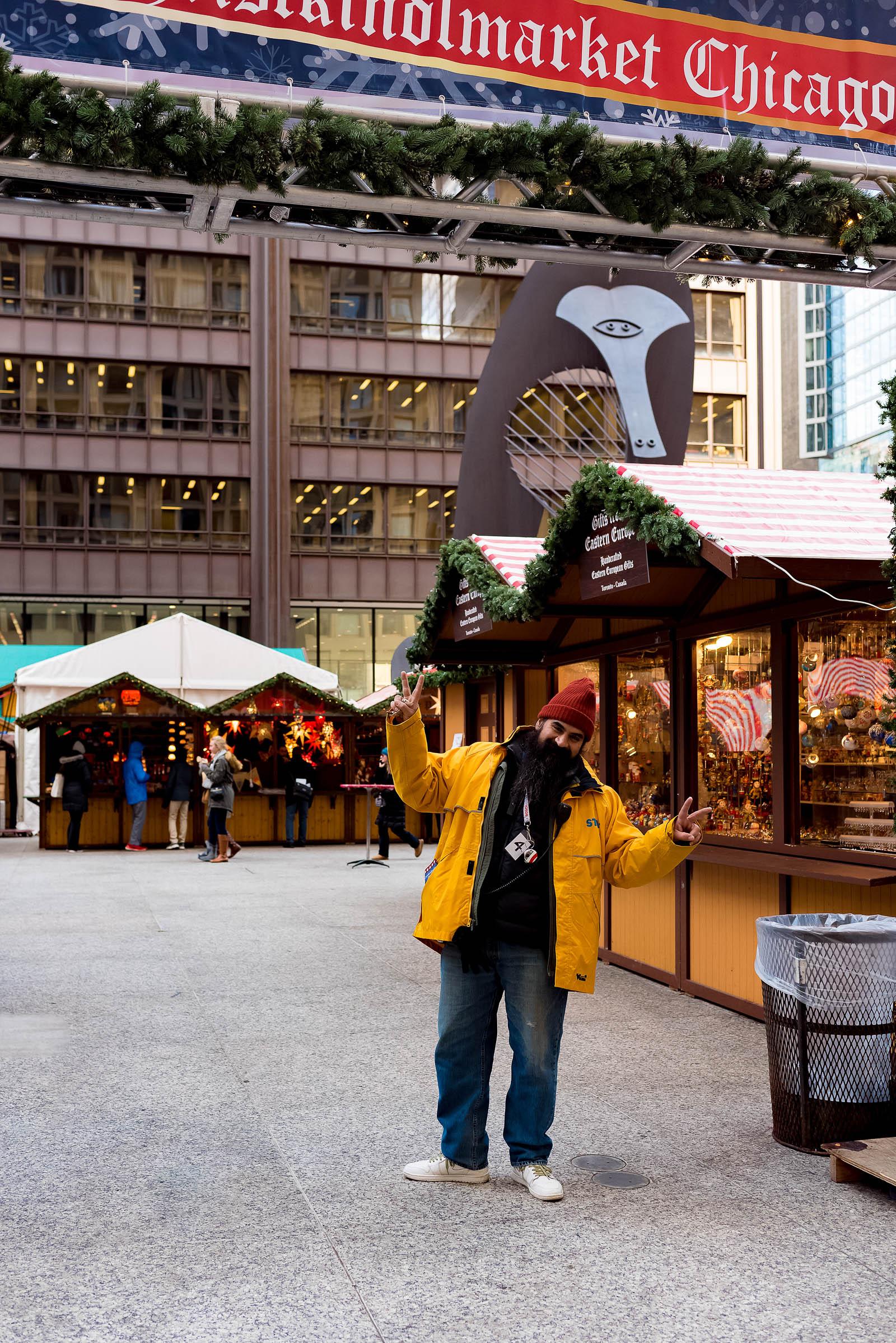 Now the Christkindl Market is first and foremost a FUN place.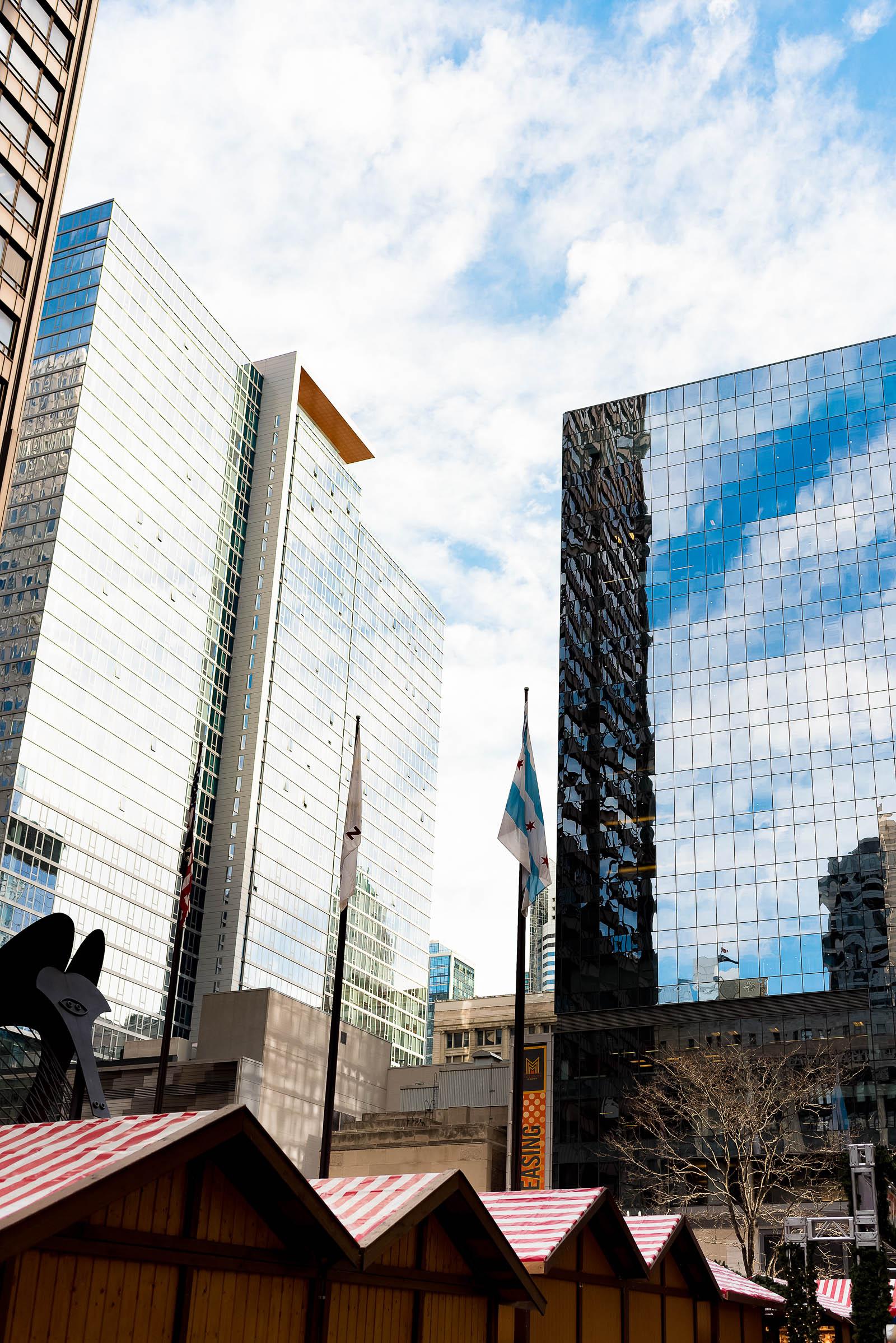 It's in a beautiful plaza in the Loop and full of plenty of huts selling everything from ornaments to beer steins to stollen cakes.
But the market can also get CROWDED.
As in "maybe we'll go to Chipotle for dinner instead" crowded.
As in "run for the hills because Christmas shouldn't be that crowded" crowded.
But if you're smart, you can strategize like a local!
After coming to the Market for at least 12 years, my family and I have learned a trick or two when it comes to enjoying the Christkindl Market WITHOUT being sandwiched in like sardines and inevitably spilling our mulled wine all over ourselves.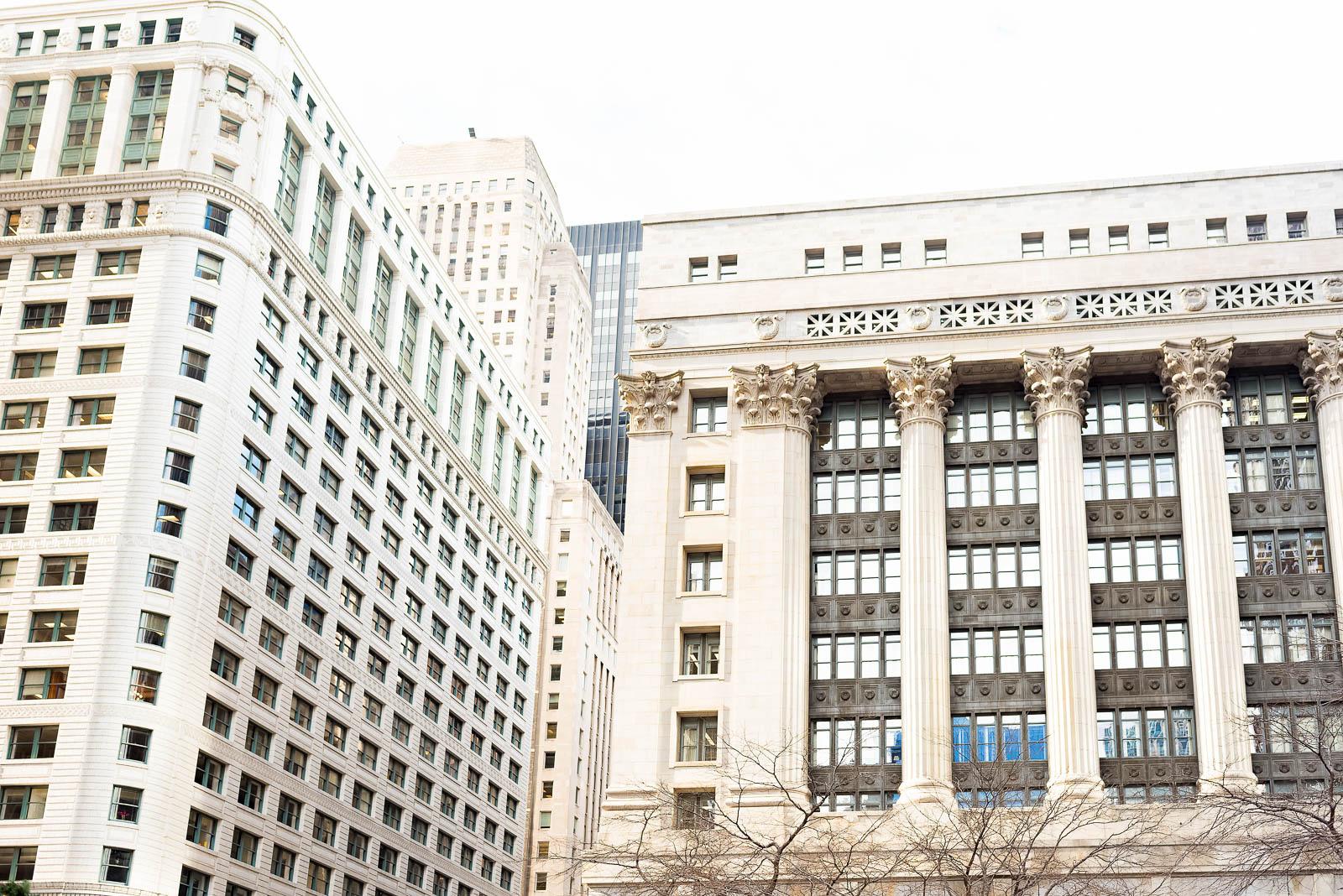 5 Tips for Attending the Christkindl Market
---
1. Go on a weekday if at all possible. Weekends are a ZOO.
2. Go right when the Market opens at 11. The crowds take at least an hour to build up. My family and I are able to easily walk up to all the counters and don't have to wait in line for any of the ornament shops.
3. Don't expect to get too many photos. Especially now that there's no longer a massive Christmas Tree at the Market. There are a lot of crowds and very few good spaces to get good shots. I recommend shooting at the entrance gate like I did in the first photo of this post if you want a good family photo. Otherwise just enjoy the chaotic Christmas-y experience.
4. Bring CASH. Many of the vendors (though not the ornament vendors thankfully), only accept cash. But even if they do accept cards, cash keeps the lines moving faster and means you can tip the super sweet employees who work there. Bring some. Bring more than you think you'll need.
5. Start an ornament tradition. This recommendation is by no means mandatory but is such a fun tradition to start if you're an ornament addict like I am. Every year my family and I each buy an ornament at the market. The ornaments generally aren't cheap (and some can be found cheaper online — I've linked to my favorites below) but over the years we've all amassed quite a collection. Now every year I smile when I put them on the Christmas tree. I remember each one, each year I got it, and who I was with. Such a lovely tradition to have every Christmas.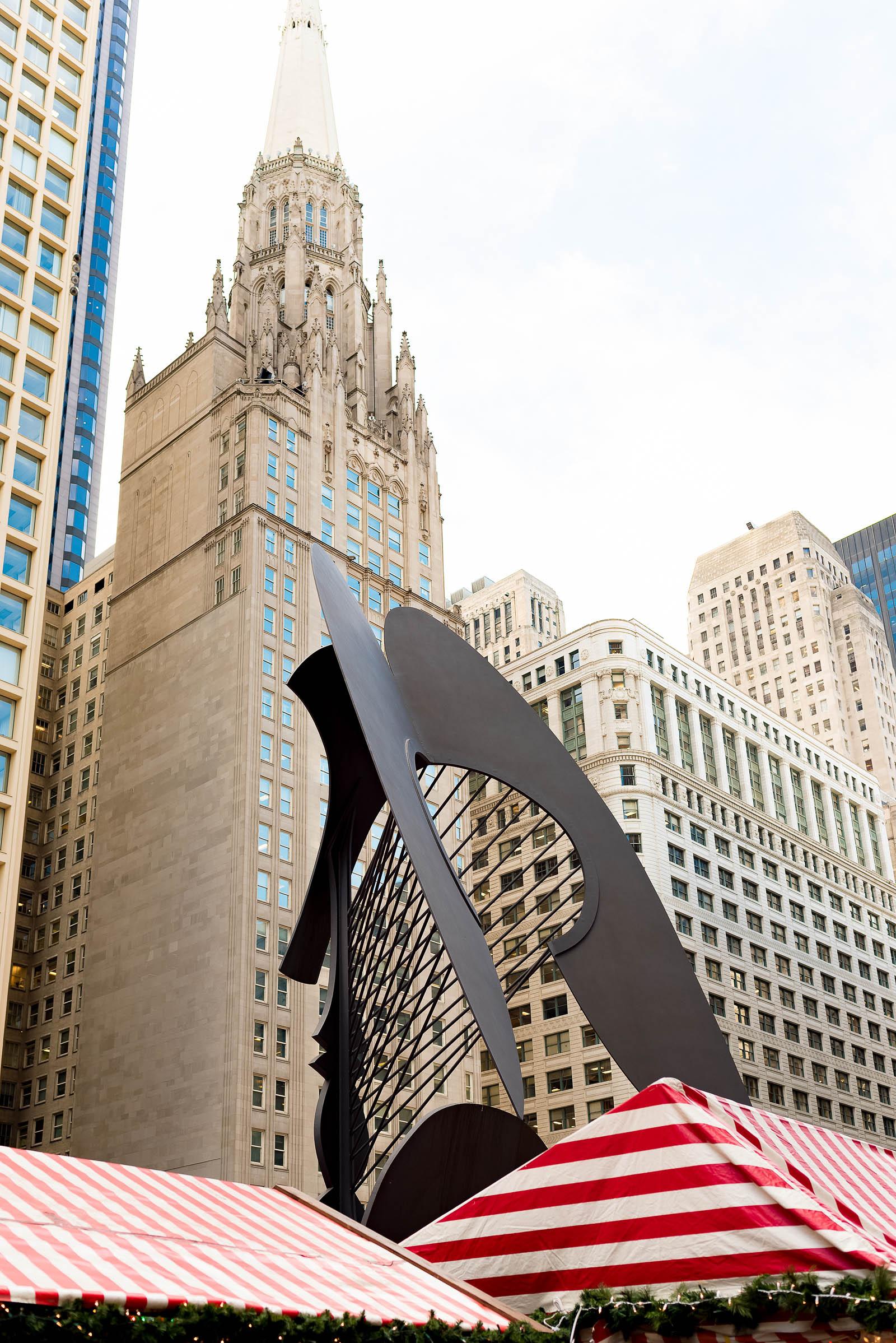 I haven't yet made it to either of this year's two new locations at Wrigley Field or Naperville — partly because I haven't had time and partly because I'm a purist… A Christmas Market that's not underneath this massive Picasso sculpture just doesn't feel the same.
But my good friend Erin of 312 Food attended the Wrigley Field market with her Mom this year and said it was lovely, albeit smaller and with less selection in terms of ornaments and gifts.
But it's at Wrigley Field! I have to admit if there was a location to pry me away from the original spot at Daley Plaza, it's the home of my beloved Cubbies.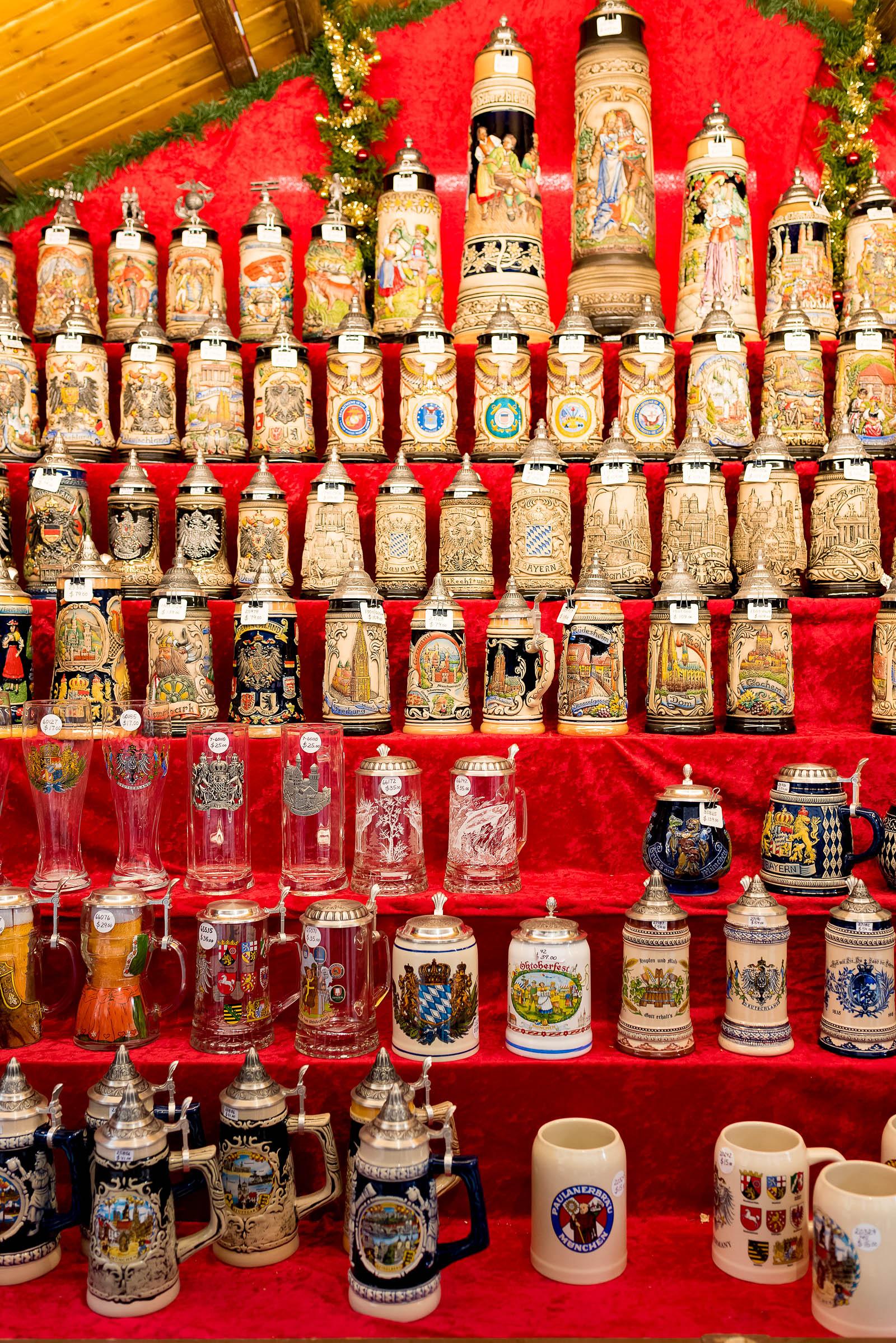 But I know the Daley Plaza location will always have my heart if only for nostalgia's sake.
There's just so much to do!
Shop for Steins,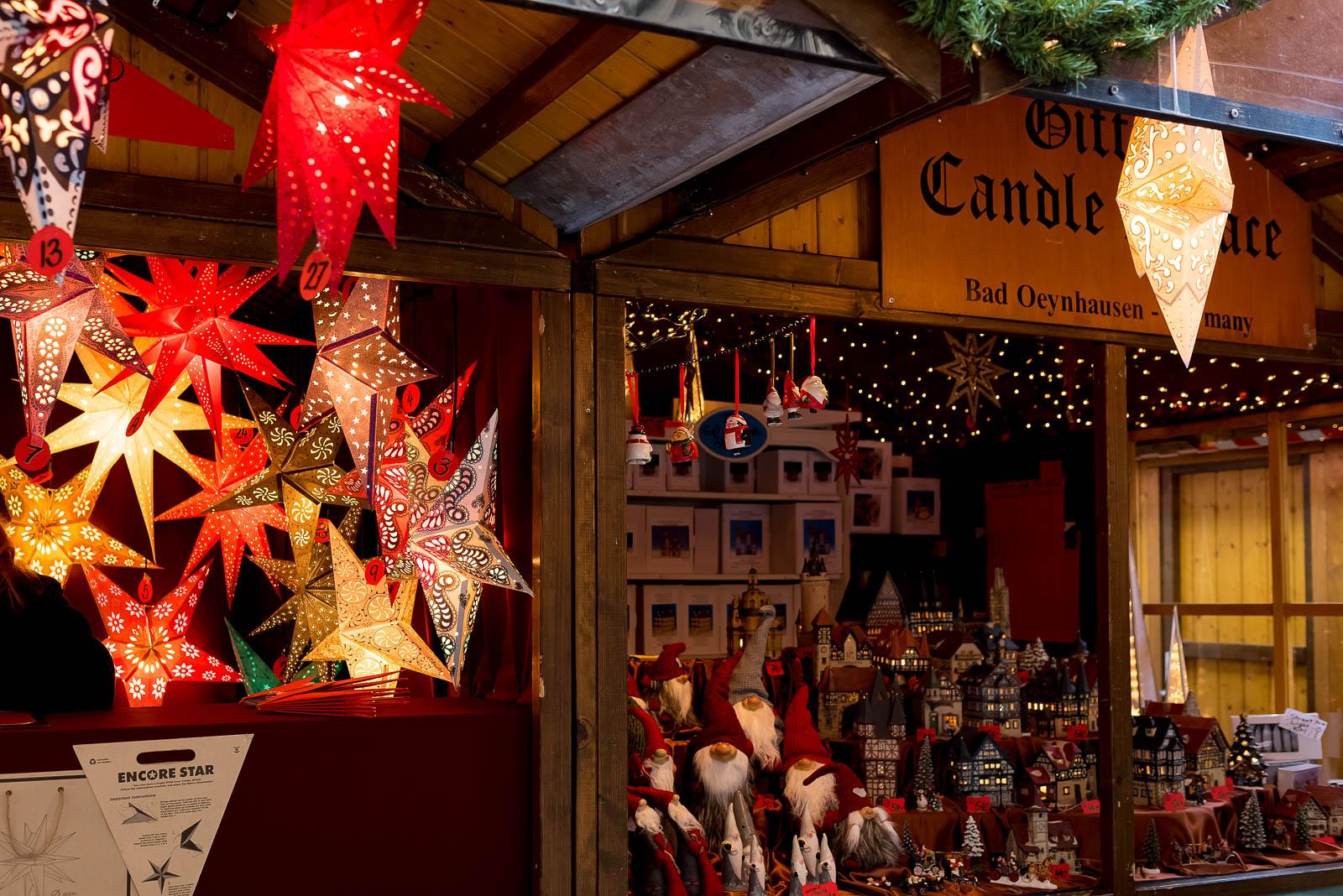 and Christmas stars,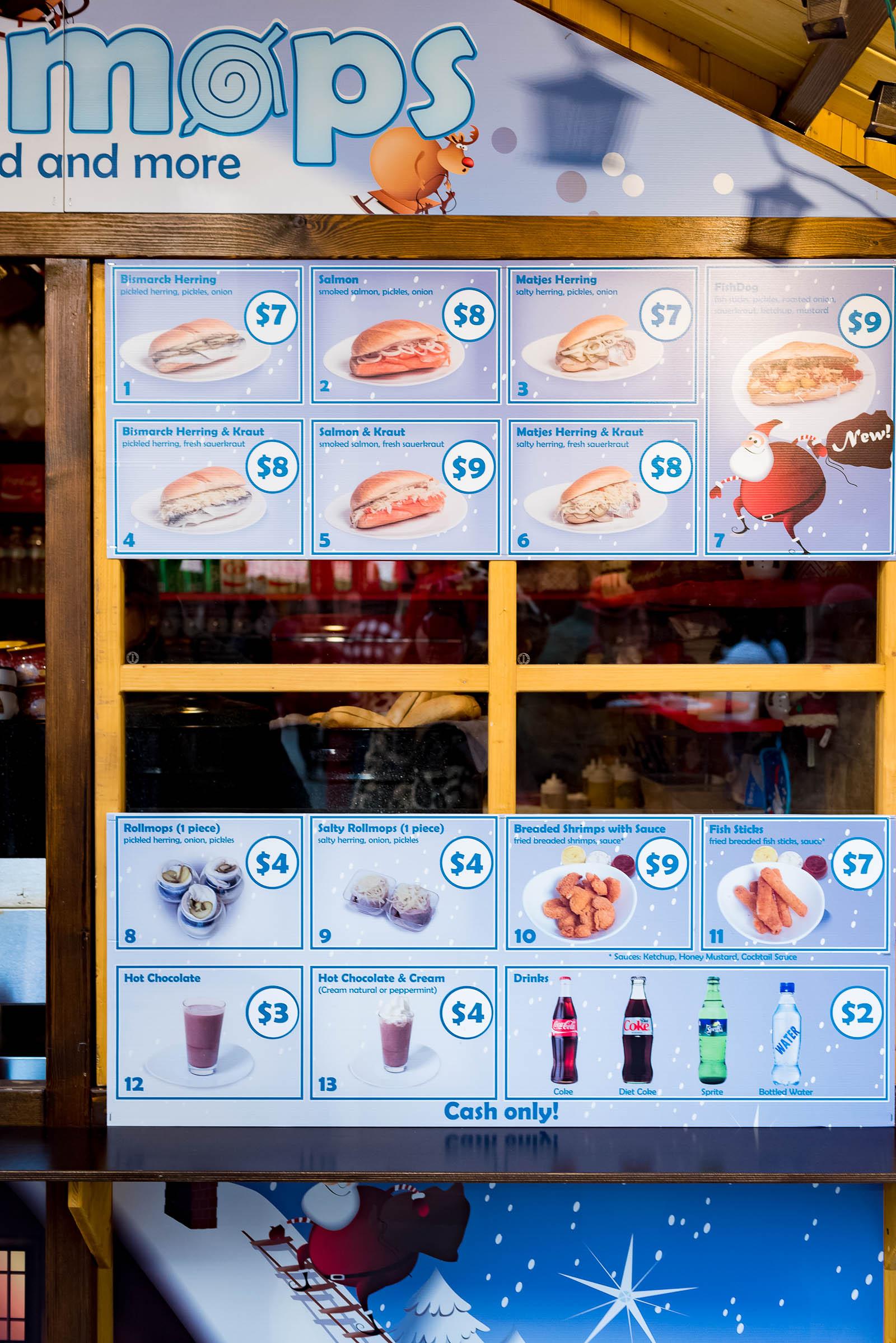 stop for a pickled herring sandwich (if you're brave),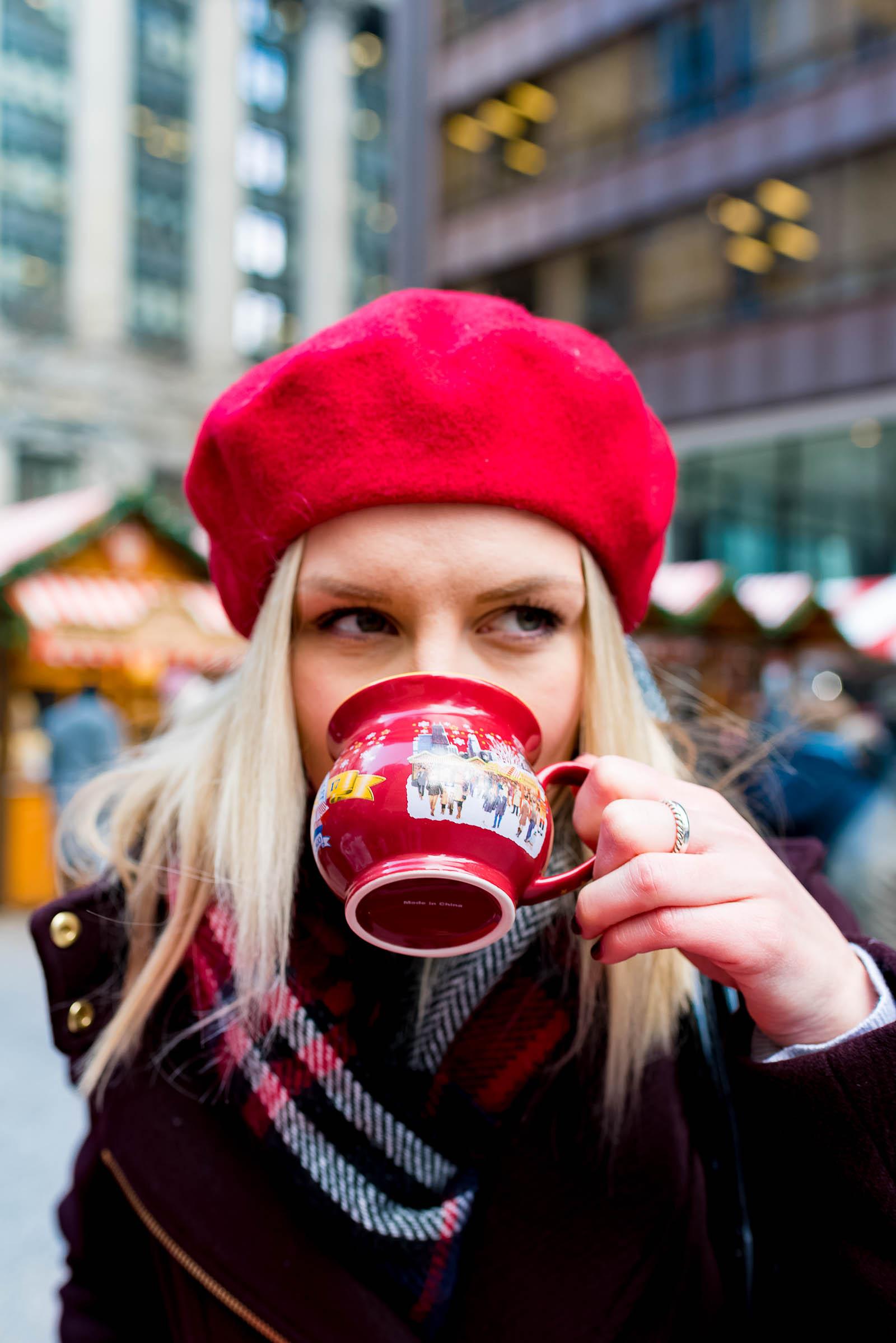 or just a warm mug of mulled wine (good for helping you feel brave).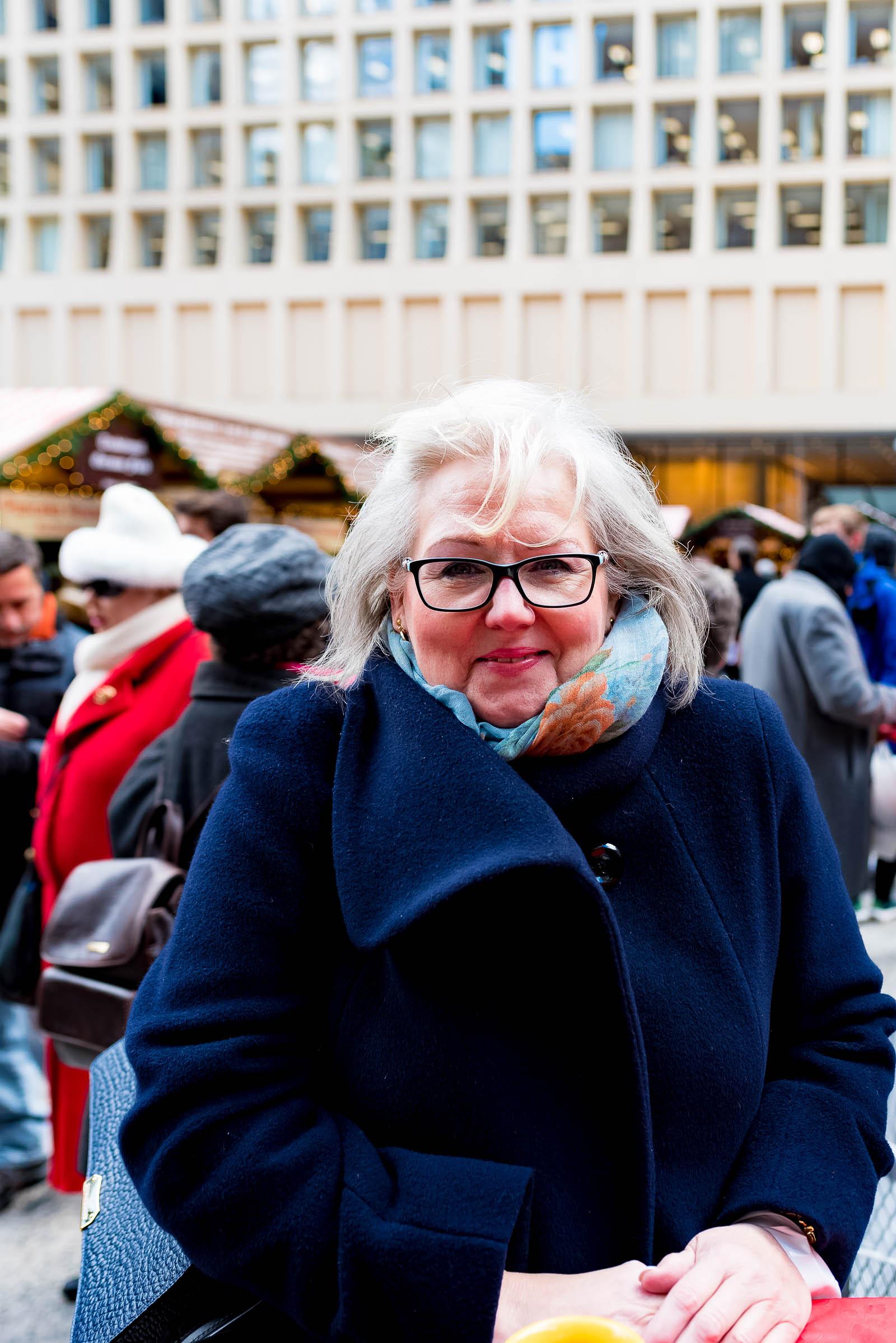 Hi Mom!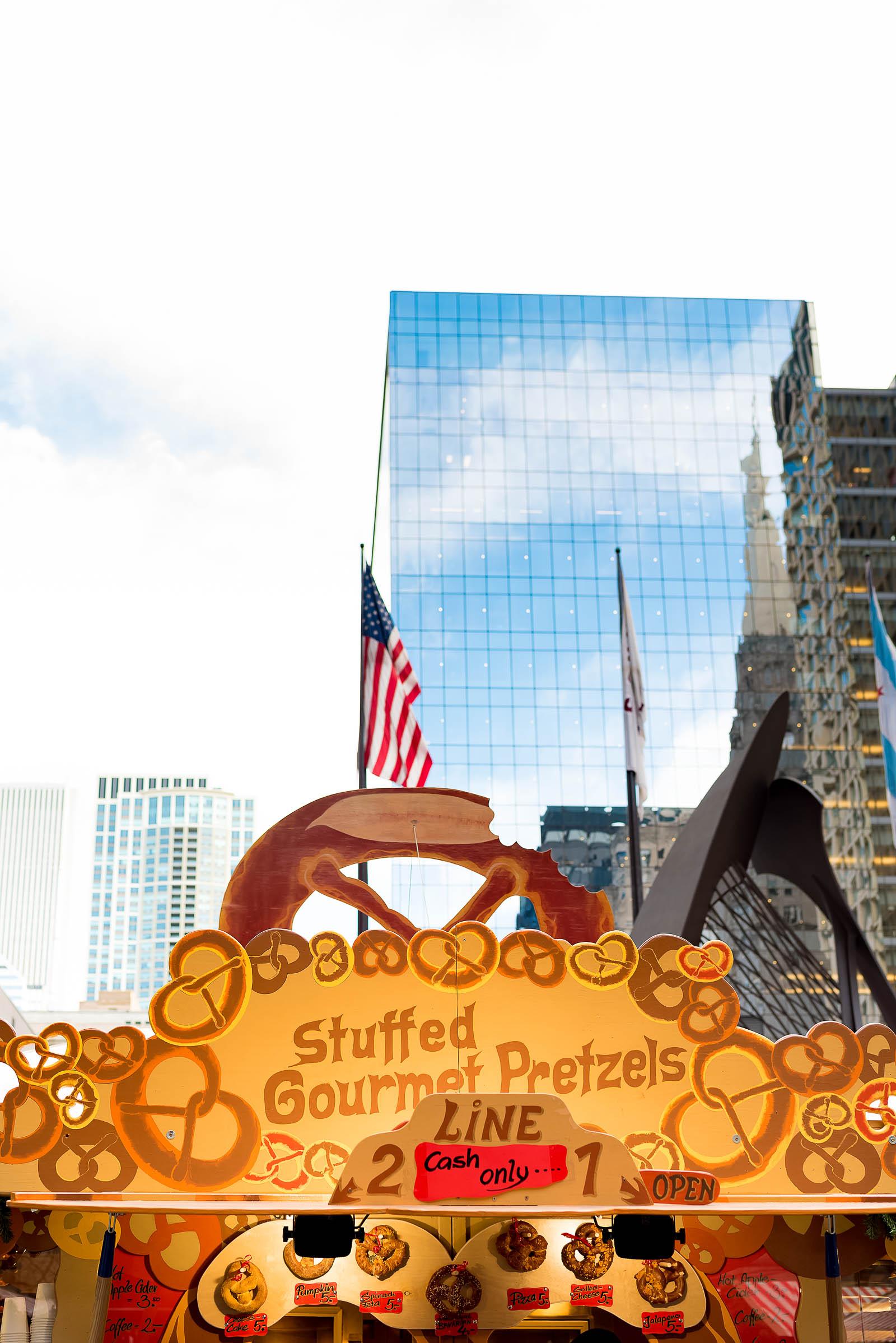 The fresh, stuffed gourmet pretzels are always a crowd-pleaser,

But the roasted nuts (particularly the pecans) aren't to be missed!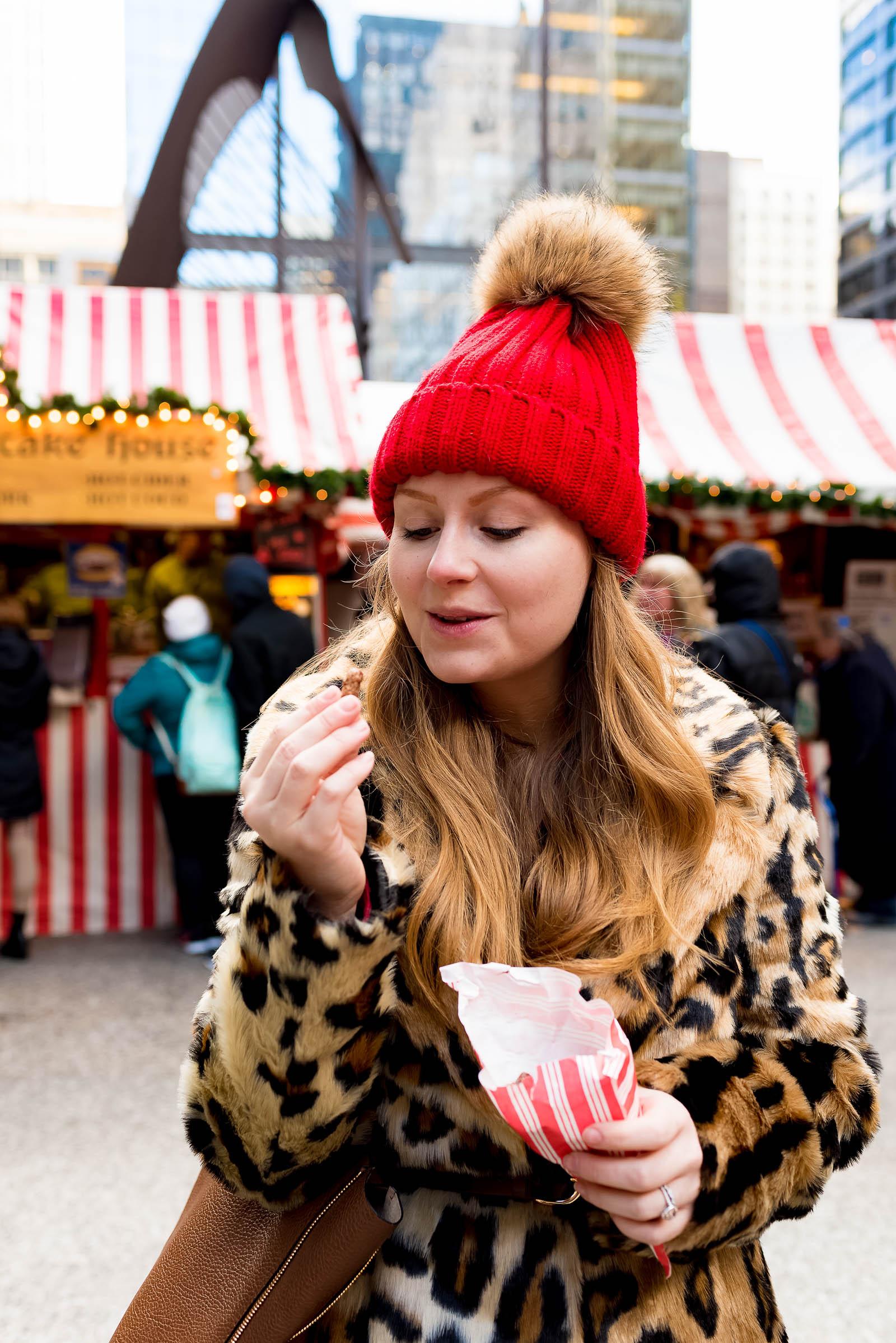 Mmmmm so spicy and sweet!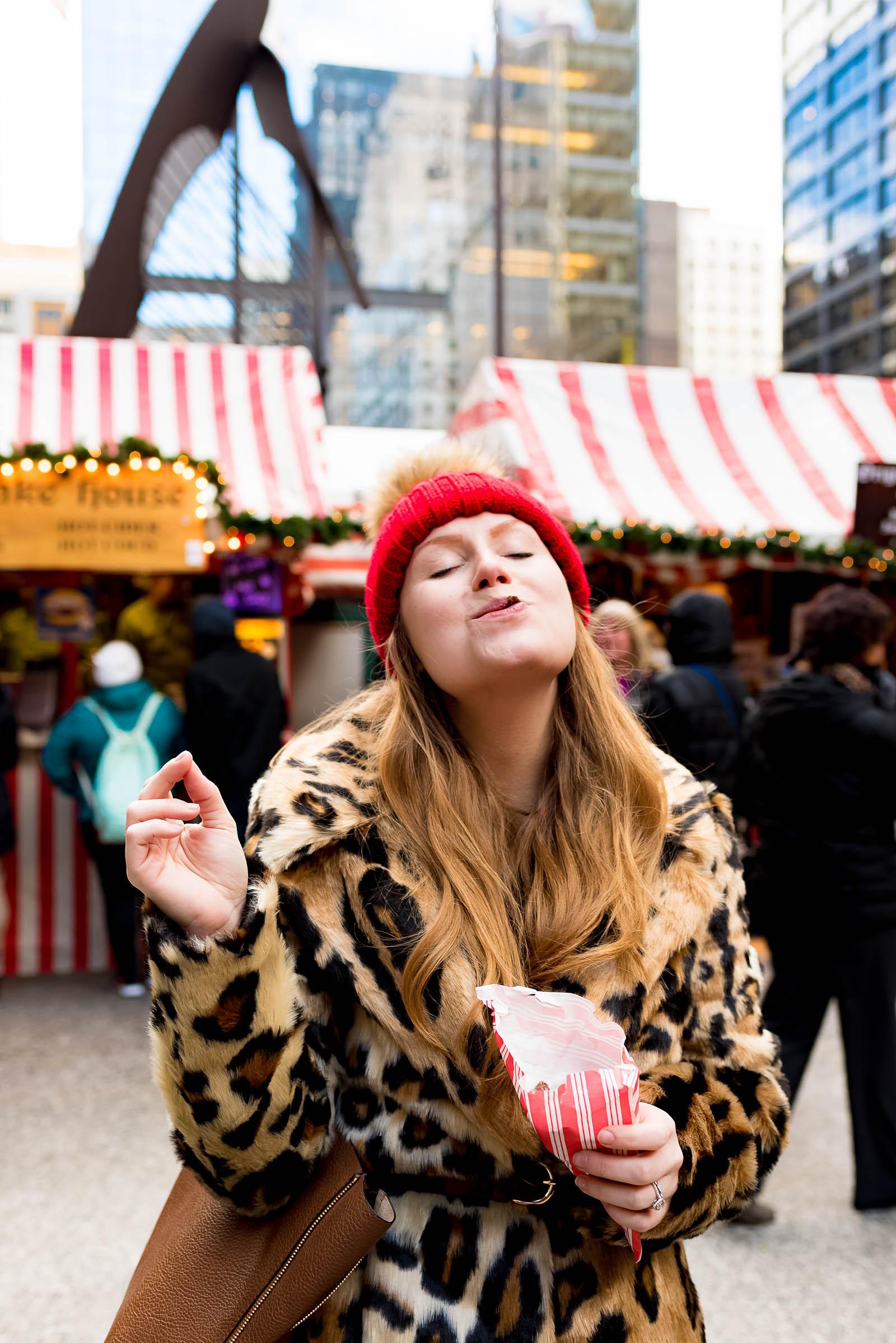 I make a huge dork out of myself every year chowing down on these!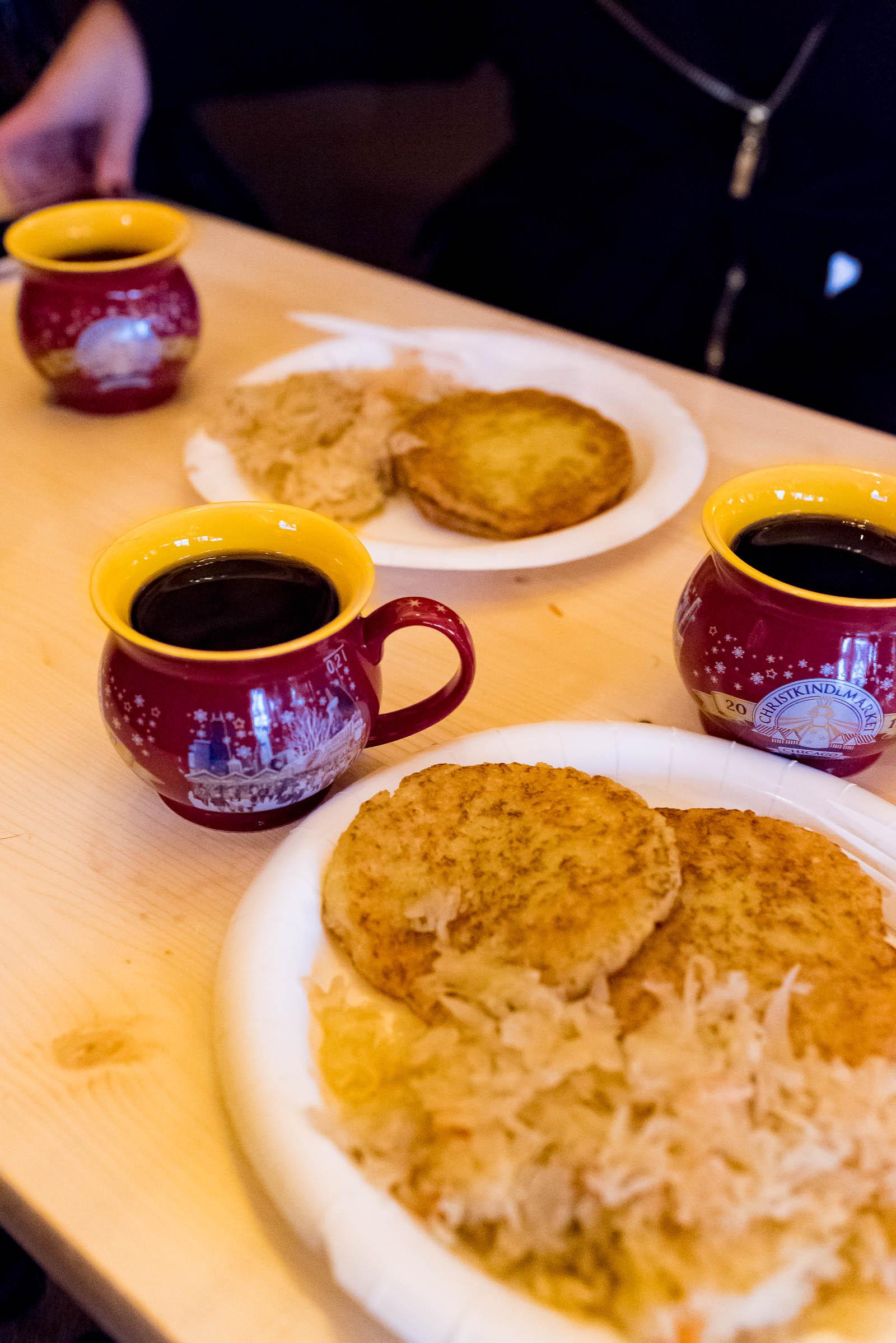 But if you're going to do the Christkindl Market RIGHT, you have to have at least one mug of mulled wine and one order of potato pancakes.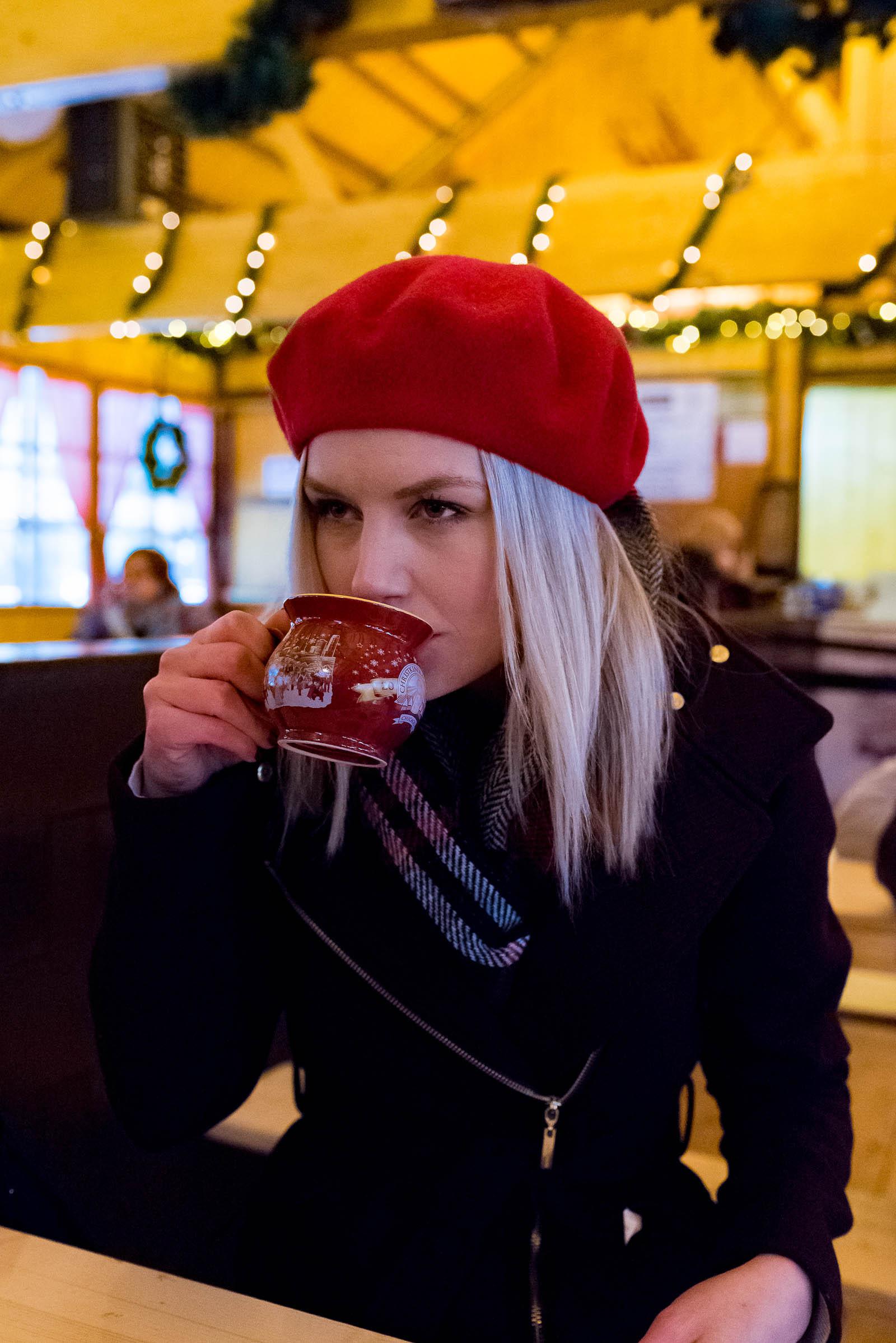 The wine warms you from the inside out.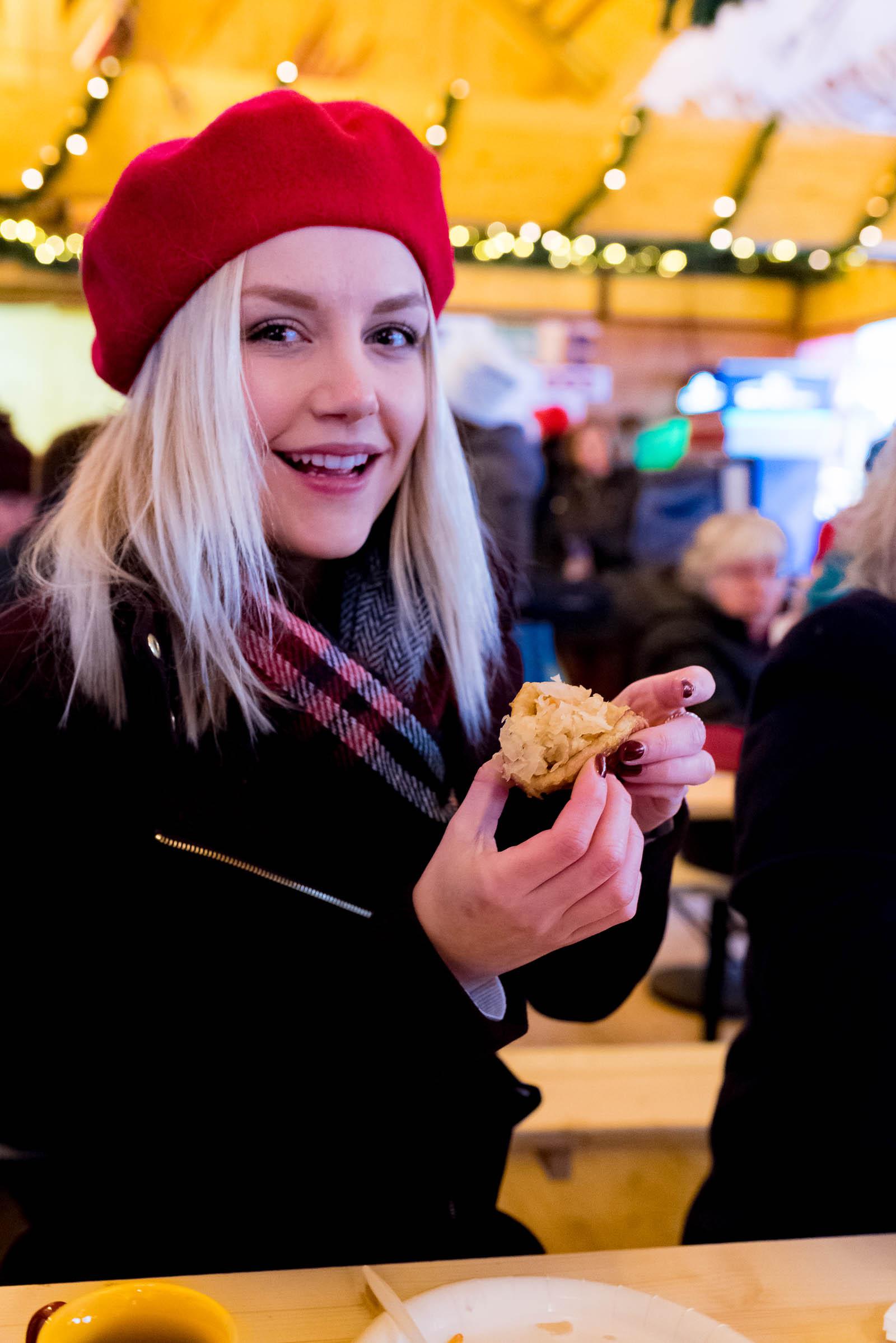 And the potato pancakes with sauerkraut? Those are just pure heaven! Not as good as my Mom's homemade ones but almost.
Want to go full-on dork? You can turn them into potato pancake tacos with the sauerkraut like my sister does.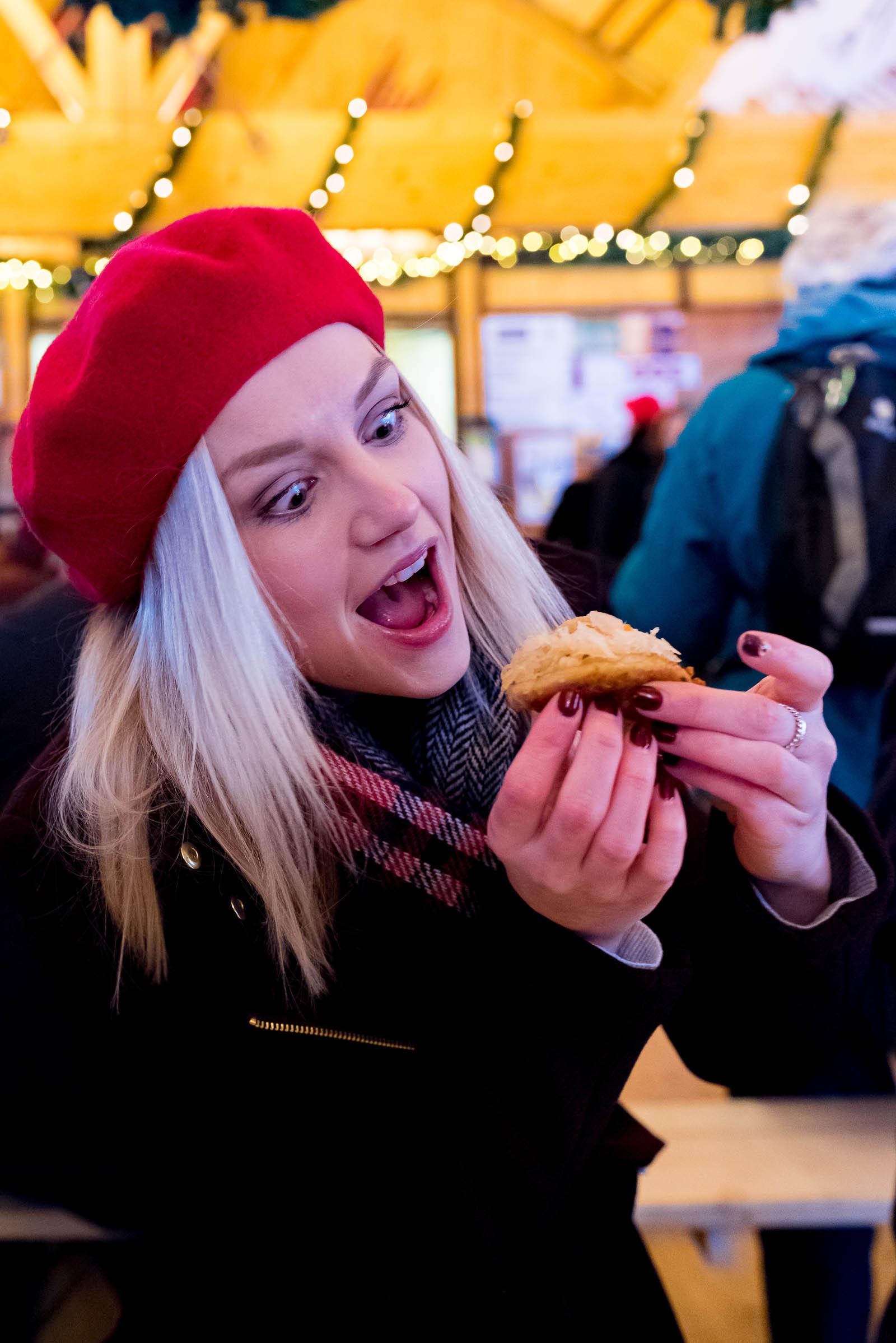 Is it obvious that we ALL go a little Christmas crazy at the Christkindl Market?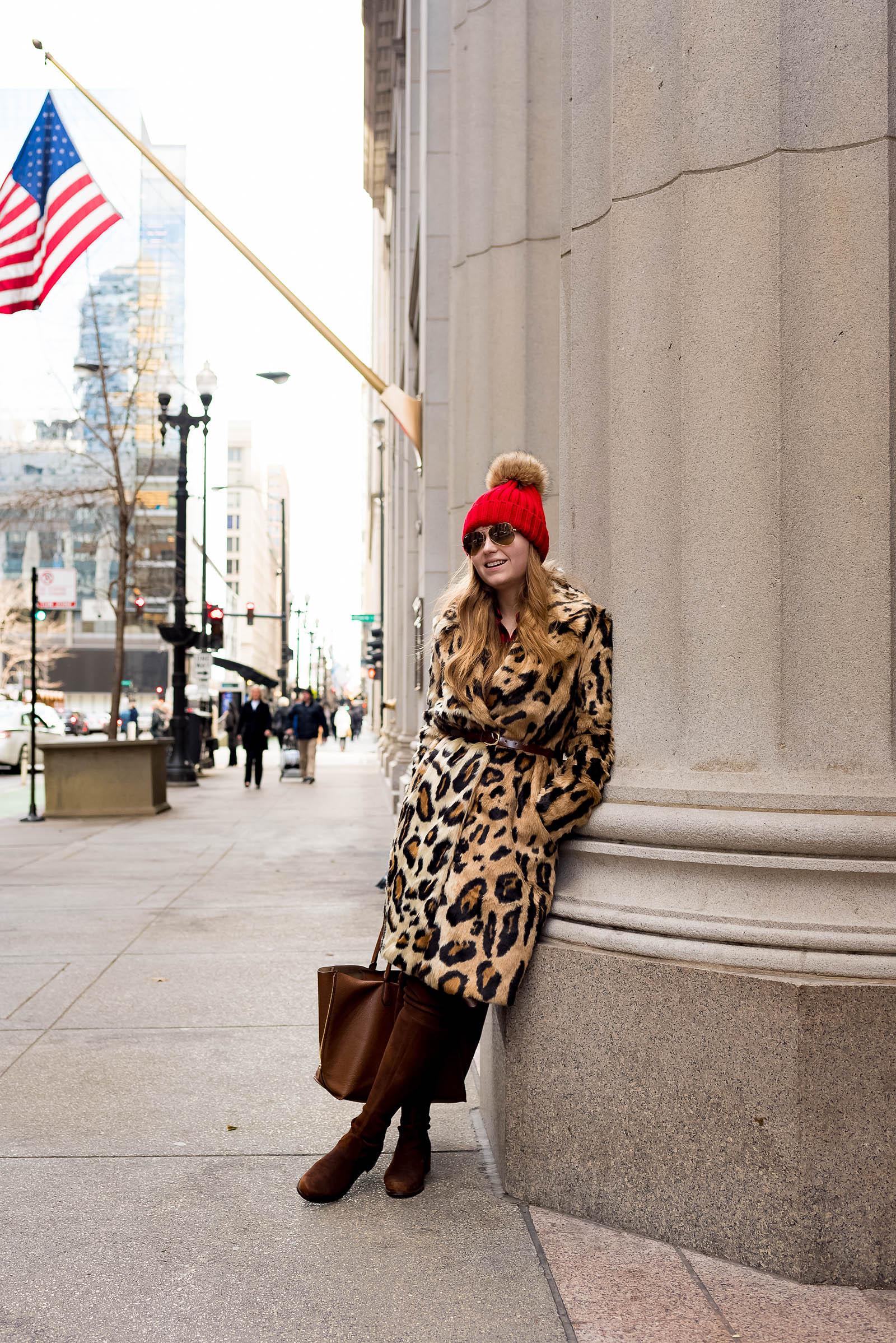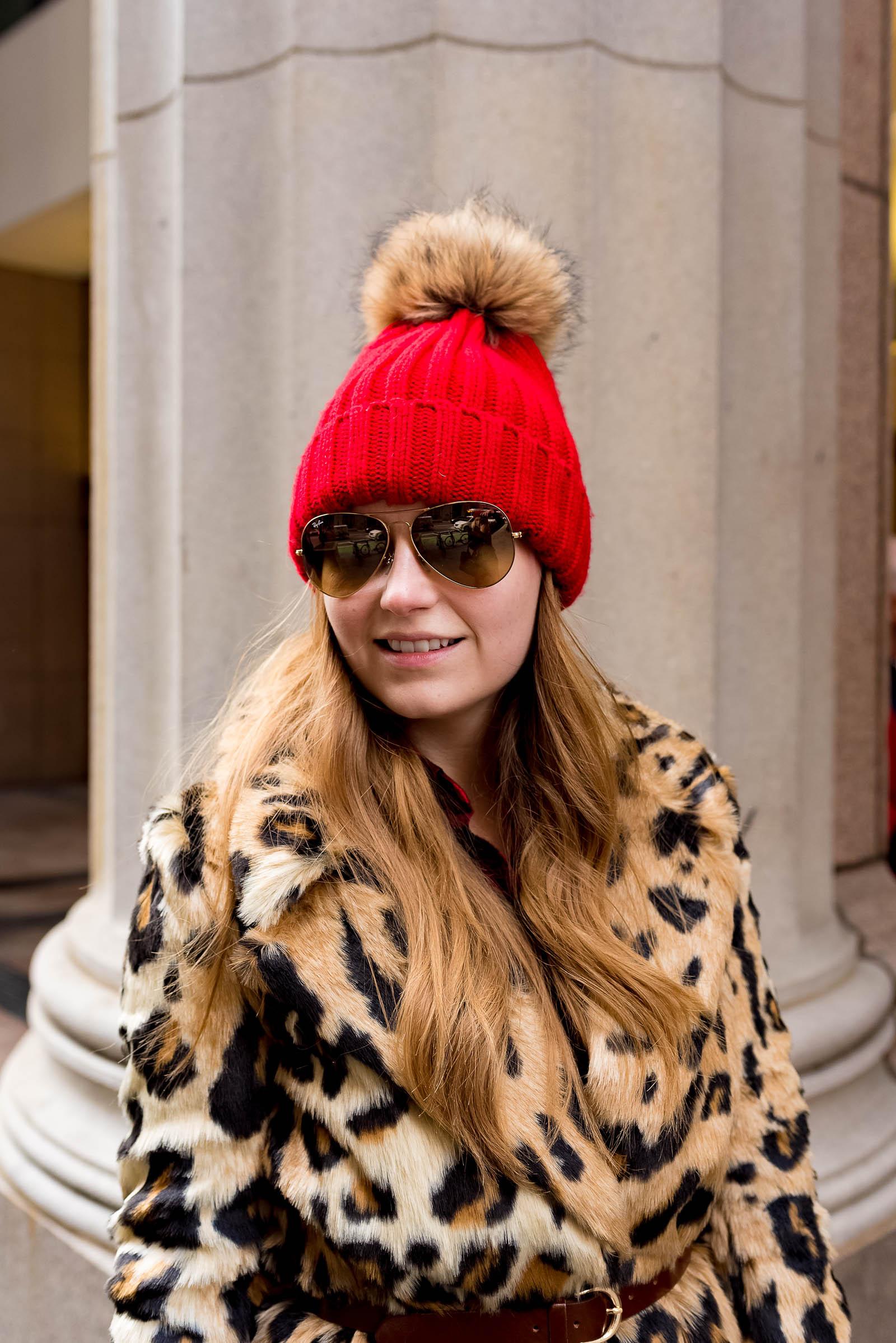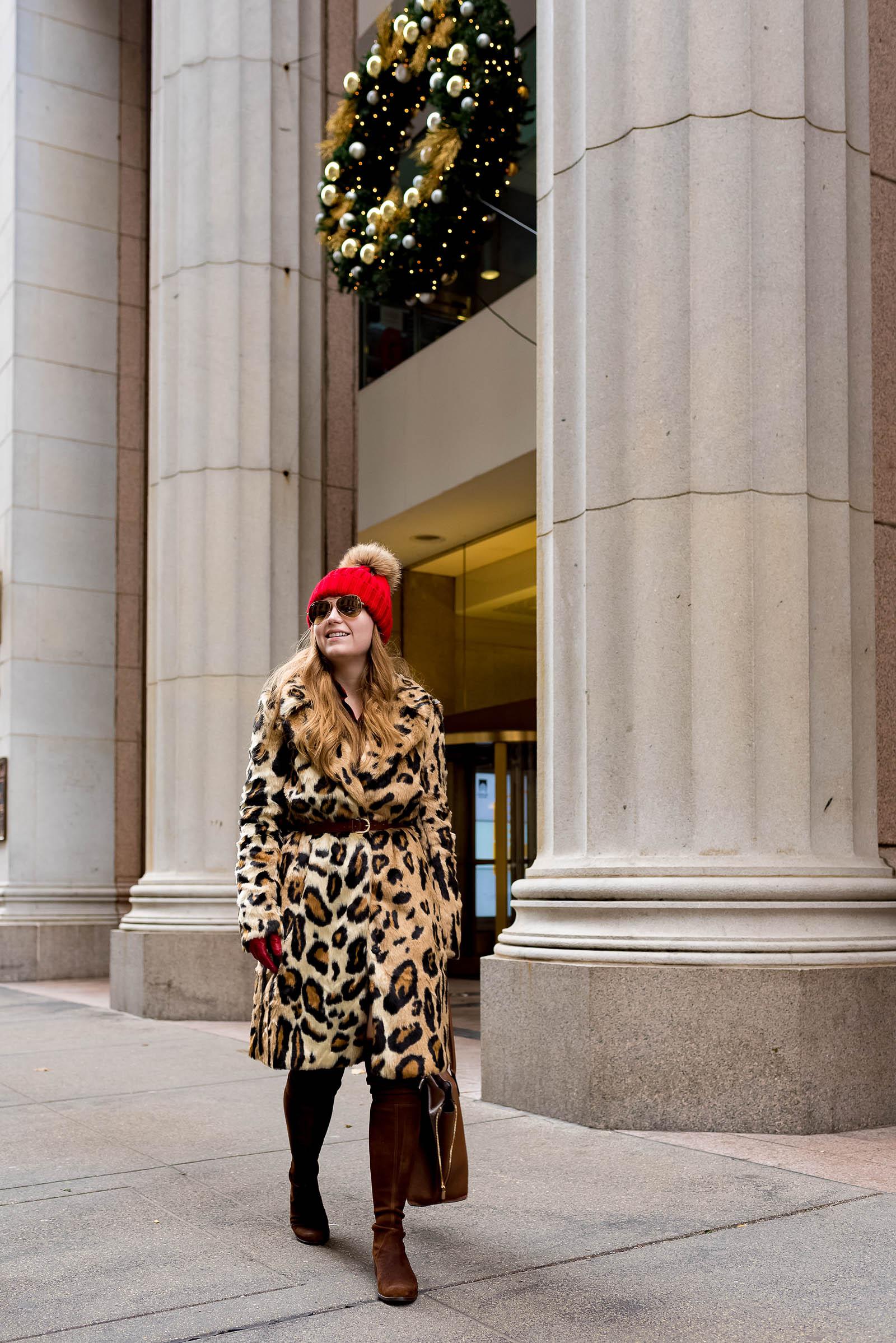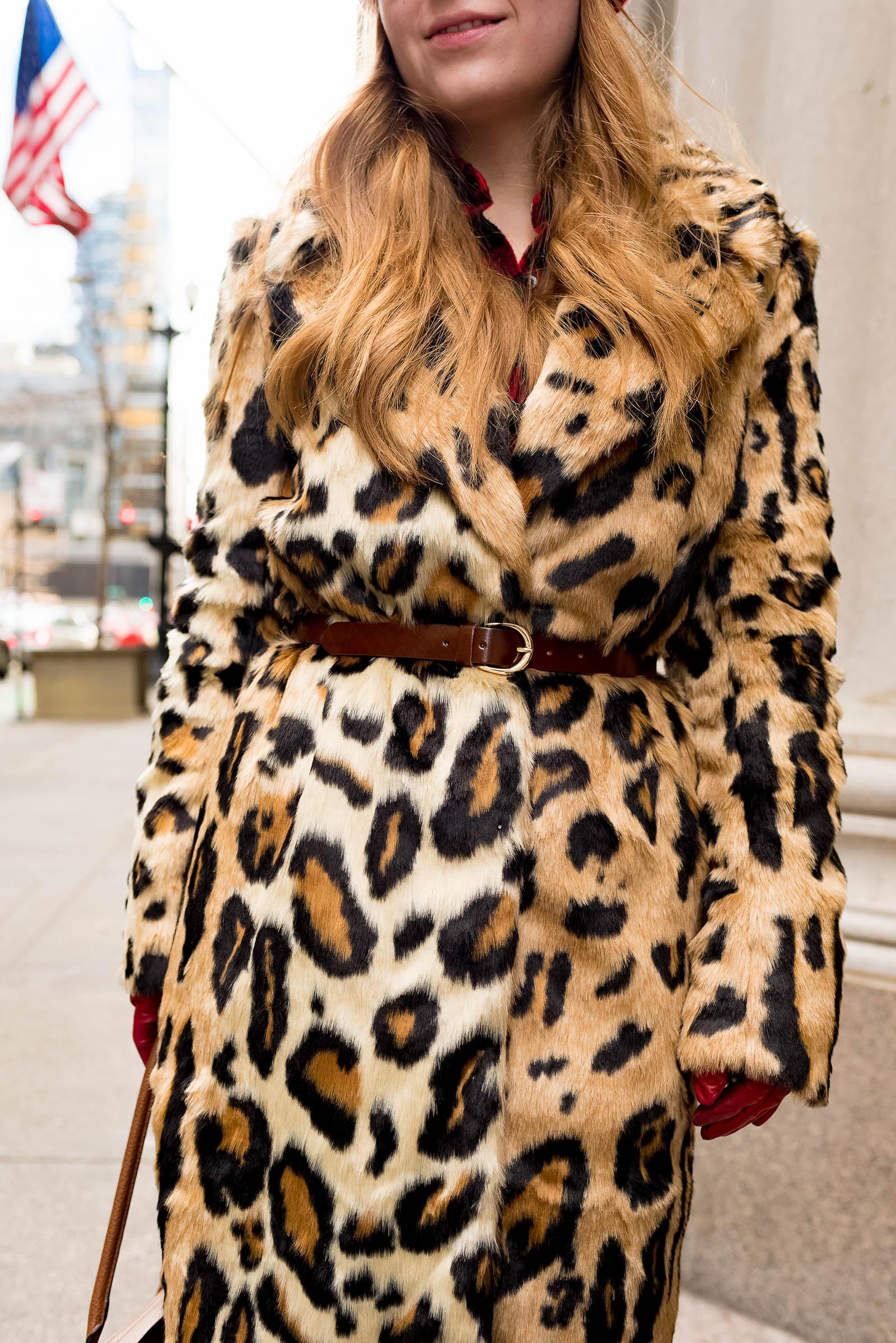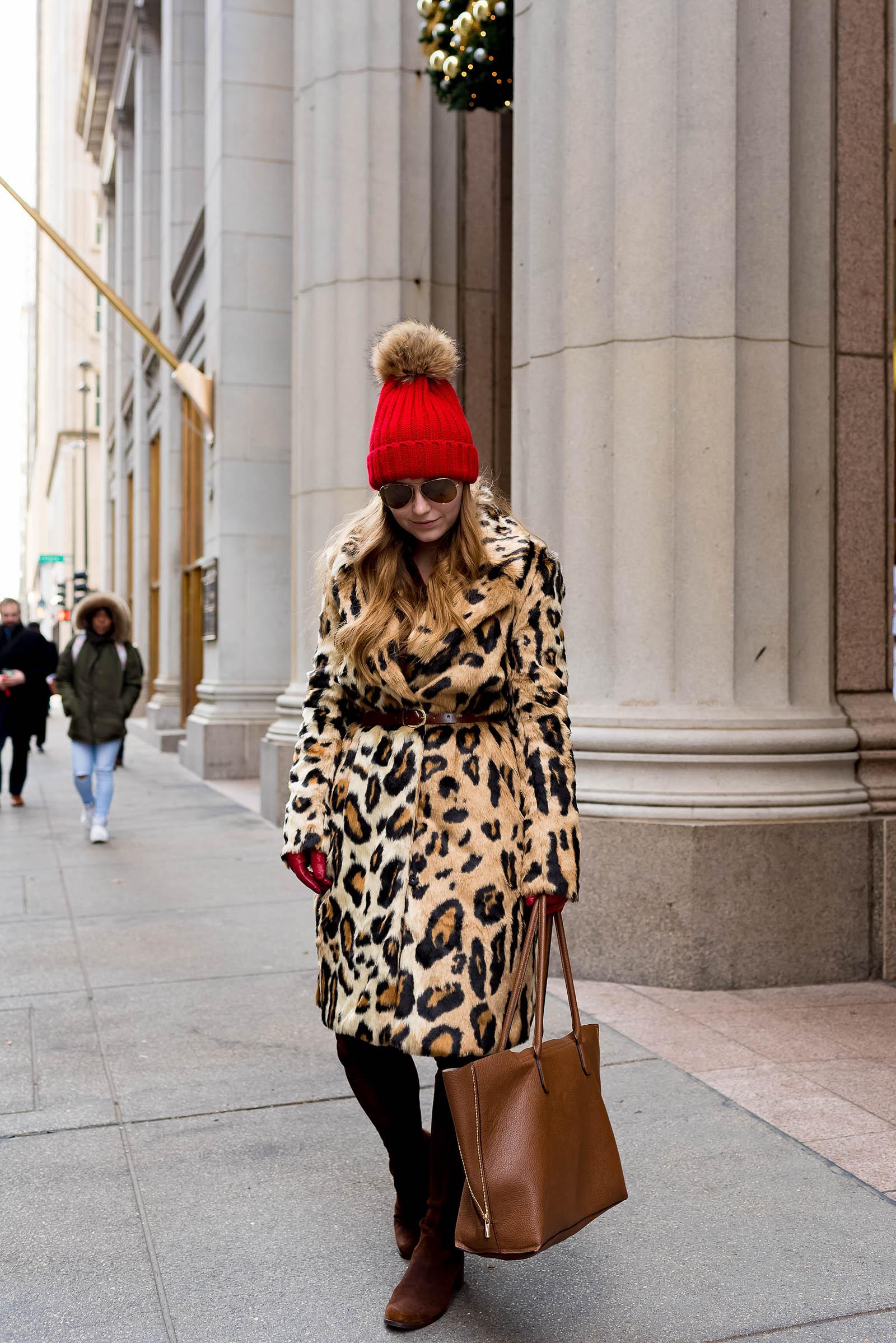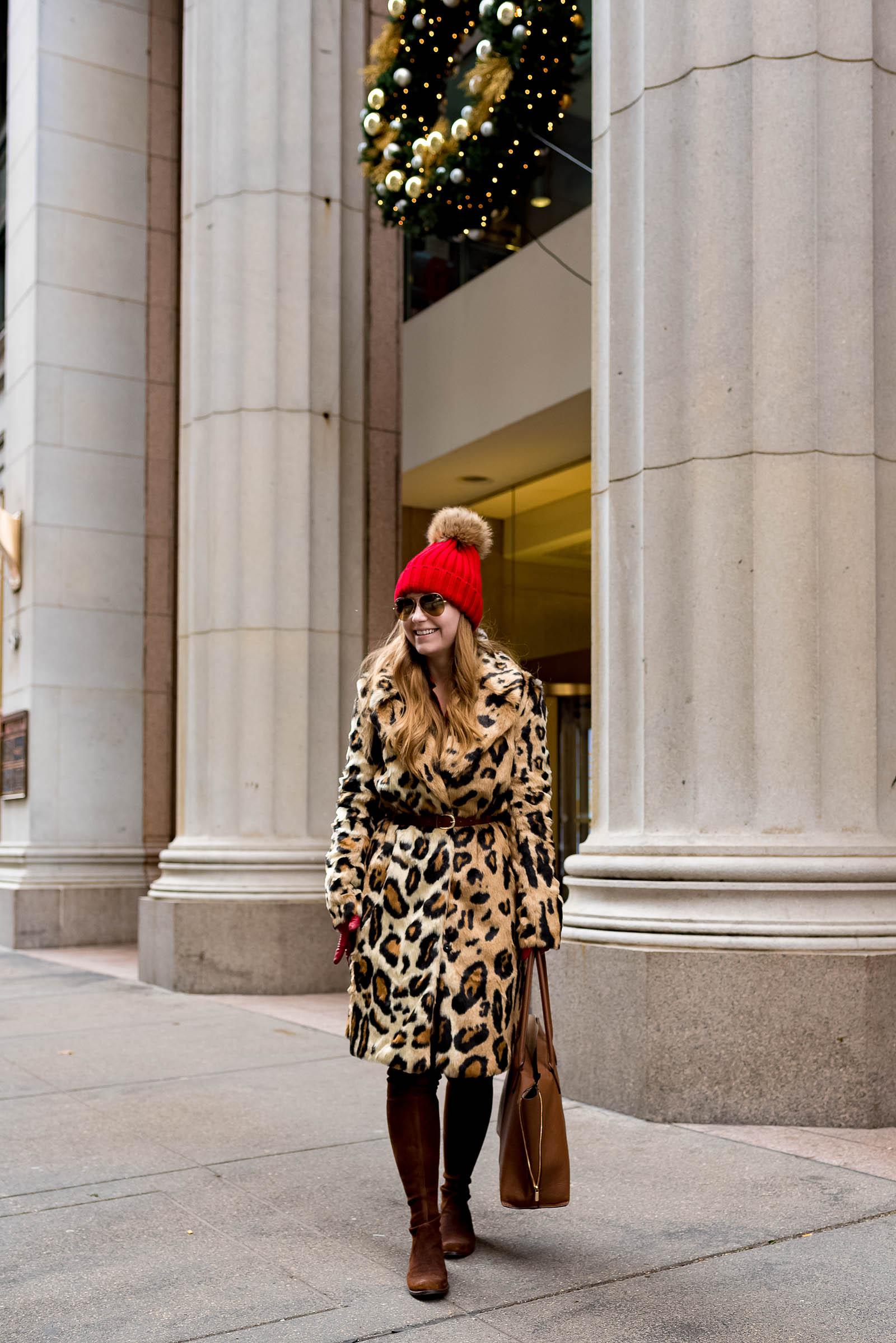 SHOP THE LOOK:
Coat – c/o Show Me Your Mumu (the softest coat ever!) || Bag – H&M (similar) || Boots – Stuart Weitzman (ON SALE!) || Hat – Amazon || Sunglasses – Ray-Ban || Belt – H&M || Gloves – Old (similar)
Photos courtesy of my sister Emily
(P.s. How cute is my sister's outfit? Check out more of her stunning looks on Instagram!)