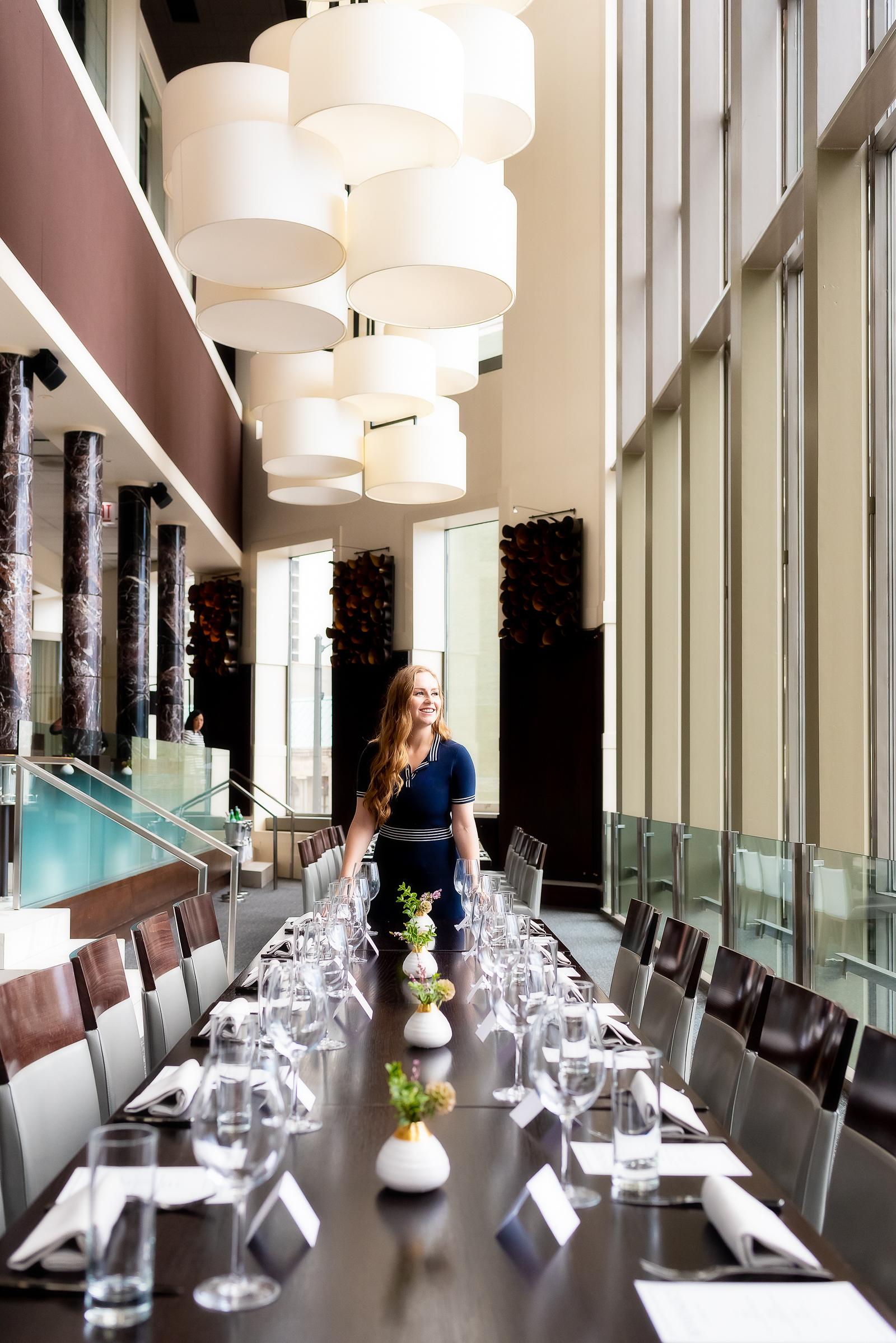 Disclosure: Thank you Barilla Collezione for sponsoring today's post and for hosting such an unforgettable luncheon! As always all opinions are 100% my own. Thank you for supporting the brands who support this blog!
Let's get real for a minute.
Blogging is HARD work. But it can also be one of the most rewarding and worthwhile experiences.
Blogging has brought me some MAJOR "pinch me" moments -- and partnerships with some of my favorite brands.
Like Tuesday. When I got to partner with my favorite pasta brand AND meet two of my all-time favorite athletes in one beautiful luncheon.
*PINCH ME*
To celebrate Barilla's artisan pasta line, Collezione (and their sponsorship of this week's Laver Cup tennis tournament), Barilla hosted a delicious three-course lunch at Spiaggia with Roger Federer and Mikaela Shiffrin.
And I was lucky enough to be invited!
Again, *PINCH ME*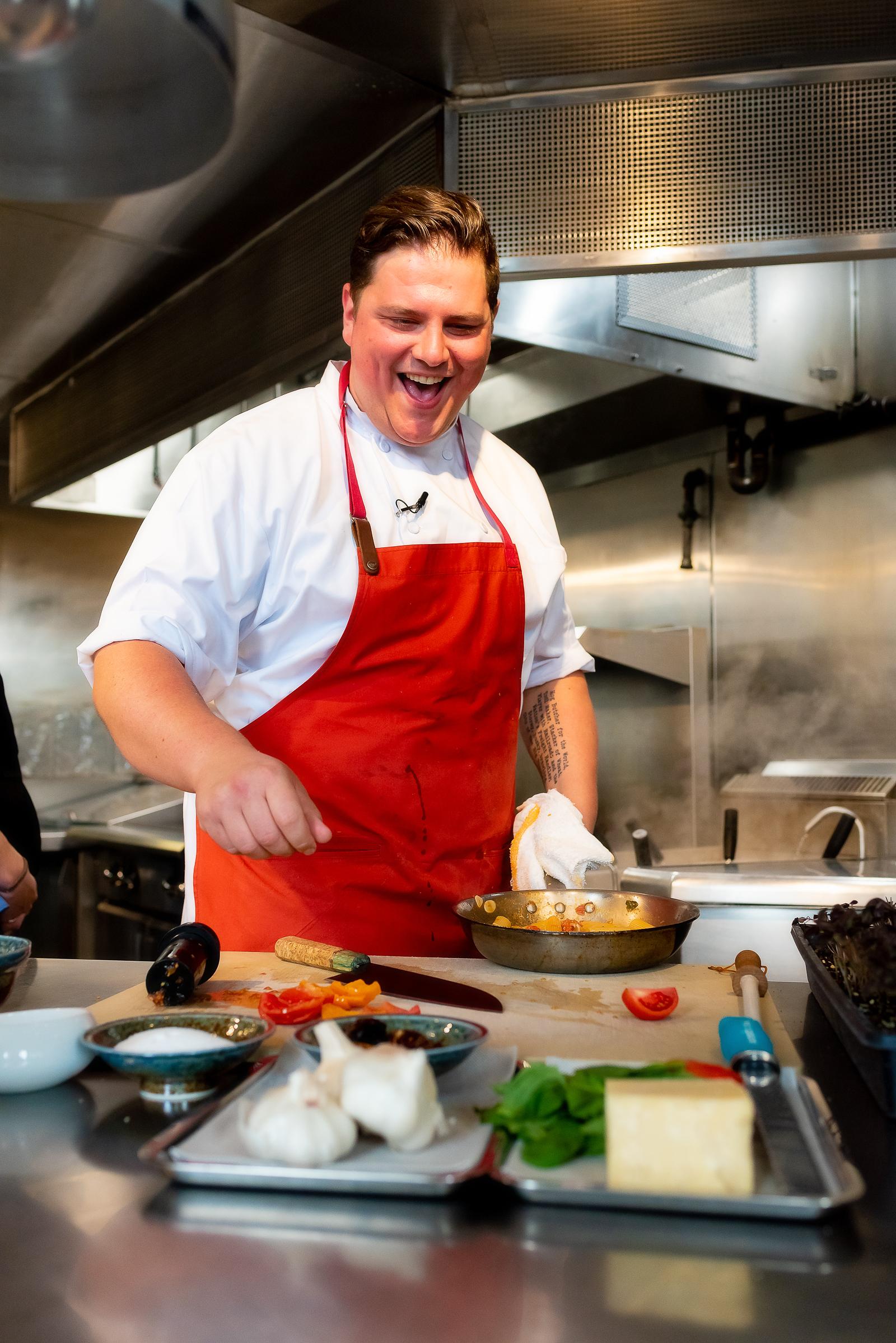 Now, I don't do very many brand partnerships. Unless I absolutely love the product and will swear by it here on the blog, it doesn't make the cut.
So believe me when I say, I LOVE Barilla -- I've been using their pasta for years.
It's practically all I have in my pantry (see proof in my Barilla Instagram Stories!) and, when I went to Italy last year, it was ALL I saw in Italian pantries too.
Despite being such a well-known name, Barilla has been the choice of pasta in Italy for over 100 years. And for a good reason -- it's great pasta!
(Lets not count how many times a box of Barilla pasta has saved me when I need a fast dinner!)
But Barilla's Collezione® takes their pasta to a new, gourmet level.
And I know I'm calling a boxed pasta "gourmet" but believe me when I say that once you try this, you won't look back.
Why?
Because it's cut with specialized bronze plates which makes the pasta itself more porous.
TRANSLATION: it soaks up sauce like homemade pasta.
JUST. LIKE. HOMEMADE.
But without the work.
While homemade pasta is delicious, it can be so impractical. Just try and make penne at home... I dare you! Unless you have a tremendous amount of work space, patience, time, and ALL the specialized equipment, you'll be out of luck.
So with the arrival of the Laver Cup in Chicago this week, I was thrilled to celebrate this new pasta in such an unforgettable way.
It was such a pleasure to meet Mikaela Shiffrin and Roger Federer during the luncheon. Both are so kind in-person and are proud Barilla brand ambassadors -- Roger even admitted to eating pasta every day of his life!
And it was so much fun to watch them assist Joe Flamm in the kitchen while he demonstrated how to cook with the Collezione.
Chef Joe Flamm is such a fun chef to watch (many of you will recognize him as the winner of Top Chef Season 15). And his perfect pomodoro made with the Collezione Rigatoni was positively scrumptious!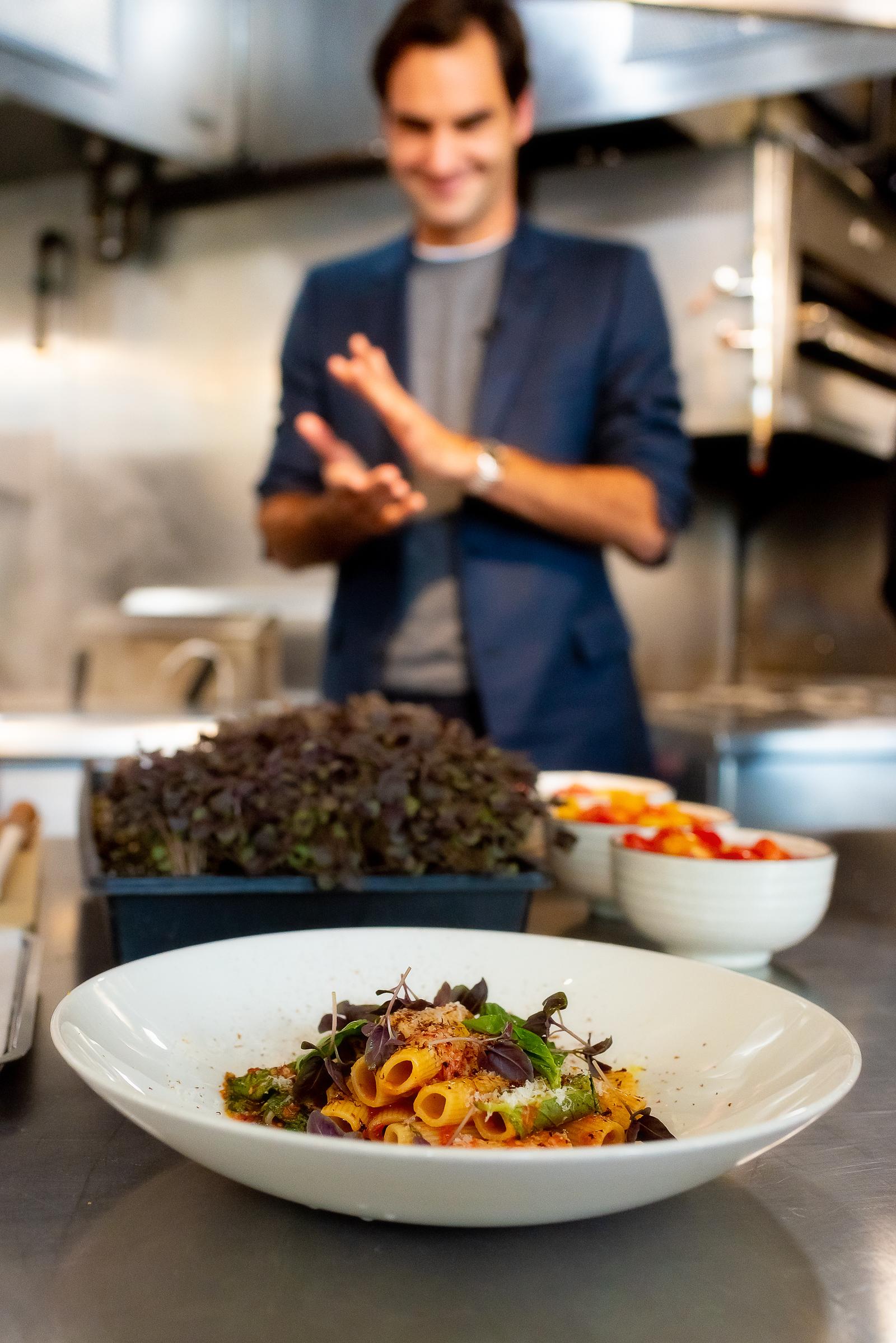 (Even Roger Federer couldn't keep his eyes off this dish!)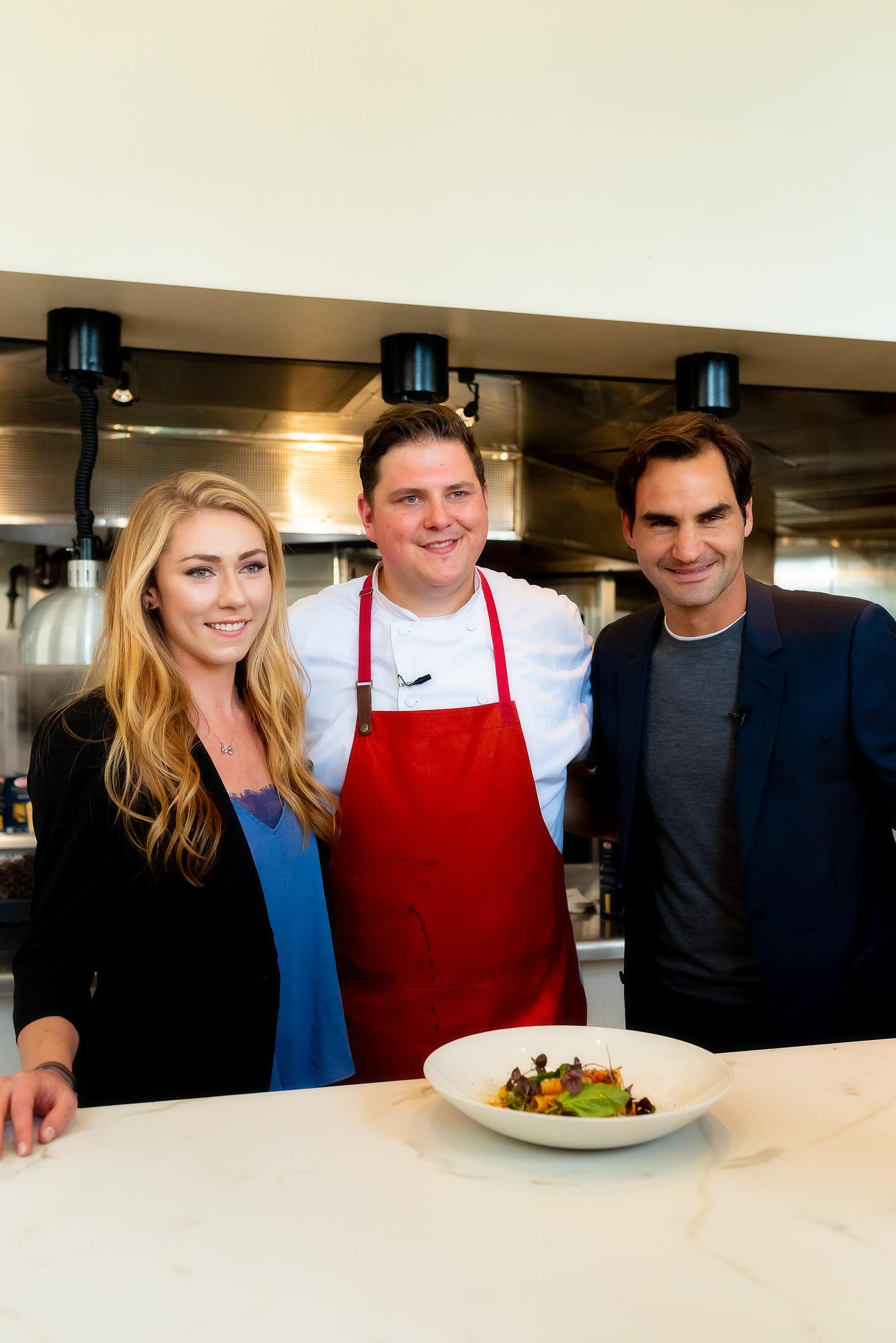 Going to the Laver Cup?
If you're in Chicago this weekend stop by the Barilla Masters of Pasta Cucina in the Laver Cup Fan Village at the United Center from September 21st - 23rd to try the Collezione for yourself!
And to cheer on Roger Federer, of course! You can register here (it's FREE!).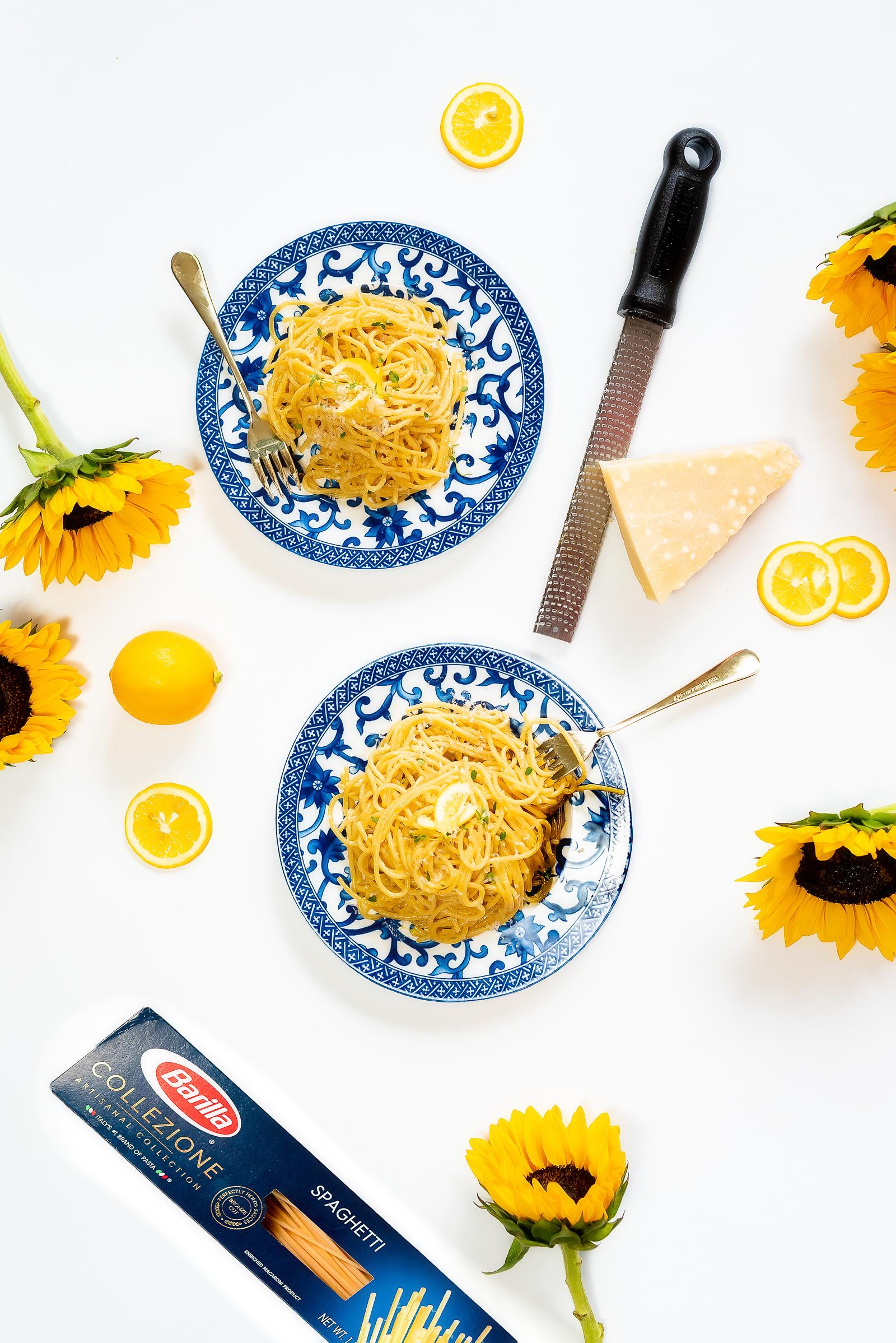 Immediately after the event, I ran home with three boxes of the Collezione pasta just itching to cook with it myself...
And I came up with what is possibly my most delicious pasta creation yet.
Meet my Instant Pot Lemon Parmesan Pasta. An easy, addicting, and surprisingly gourmet weeknight meal.
It takes less than 10 minutes in the Instant Pot, forms a delicious lemon cream sauce WITHOUT any cream, and tastes like something you'd be served at a 5-star restaurant.
What's not to love?
(Side Note: Have you invested in an Instant Pot yet? My Mom gave me one for my birthday and I've been using it religiously since. It's a pressure cooker, rice cooker, slow cooker, saute pan, steamer, and yoghurt maker all in one. Basically as close to a magic fairy in the kitchen as you can get. If you don't have one already, I highly recommend taking the leap!)
I've seen a few Instant Pot Lemon Pasta recipes around the internet but was always disappointed. The beauty of the Instant Pot is that you can infuse so many complex flavors into your food in a very short amount of time and none of the recipes I found really took advantage of this. Especially if you love lemon and parmesan like I do.
So instead of relying on stock, this recipe creates it's own flavors with wine, herbs, and the rind from a Parmigiano-Reggiano cheese wheel. Paired with Barilla's new Collezione pasta, this combination is downright addicting. And, if I may be so humble, it really tastes homemade.
So easy and yet so complex. The sort of dinner you can switch up with all sorts of toppings (like shrimp!) too.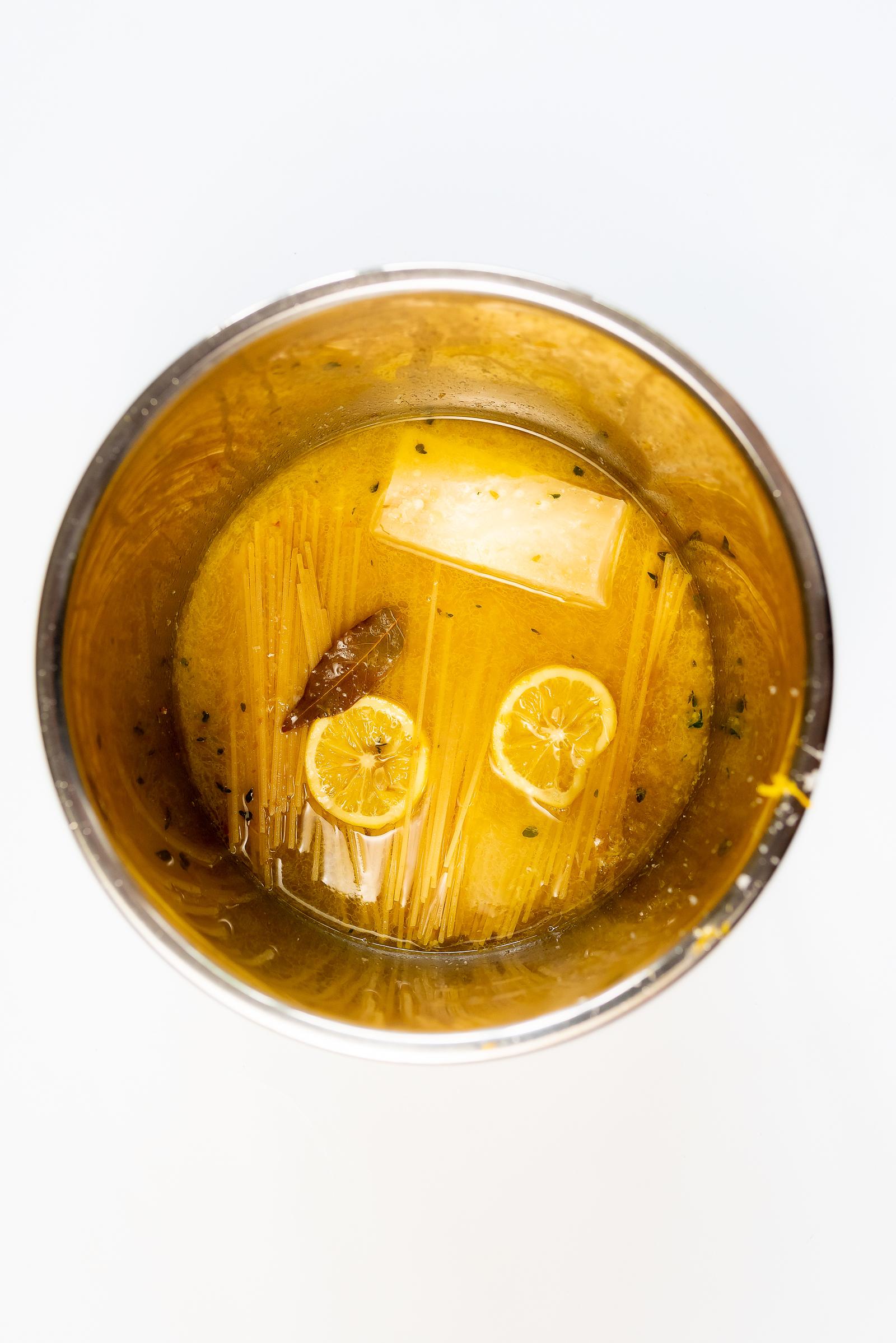 Instant Pot Lemon Parmesan Pasta
Yields 4 Servings
8 oz Barilla Collezione Spaghetti
1 Lemon, Zested & Juiced
1 - 2 Garlic Cloves
1/2 Cup Grated Parmigiano-Reggiano Cheese
1 Parmigiano-Reggiano Cheese Rind*
3 Stalks Fresh Thyme
2 Bay Leaves
2 Tbsp Extra Virgin Olive Oil
1/2 Cup Vermouth or Dry White Wine (optional)
Water
Salt & Pepper To Taste
Plug-in your Instant Pot and turn it to the sauté setting. Add the olive oil, lemon zest, thyme, bay leaves, and garlic. Sauté for 2 minutes, then turn off the Instant Pot.
Break your pasta in half (if using pasta types like spaghetti) and stack neatly in your Instant Pot, spreading it as thinly and evenly along the bottom as possible. Add the parmesan rind and 1/4 Cup Grated Parmigiano-Reggiano. Add salt and pepper, then wine (if using).
Next fill a large measuring cup with water. Add water slowly to your Instant Pot until it just barely covers all of the pasta (it should be less than 2 Cups total).
Seal your Instant Pot and ensure the steam valve is closed. Set your Instant Pot to Pressure Cook for 7 minutes.
Wait.
Now, after making a few steamy messes in my kitchen, I developed a trick to cooking pasta in an Instant Pot and it works for any Instant Pot pasta recipe:
Once your pasta has cooked, the Instant Pot will beep. When you hear the beep, set an alarm for 5 minutes. Meanwhile the Instant Pot will be naturally depressurizing. Once your alarm goes off, use the steam valve to quick-release the remaining steam (remember to do this with a towel over the Instant Pot!). And viola, restaurant-quality al-dente pasta in under 10 minutes!
(This 5-minute wait method works for two reasons: the first being that if you quick-release right after cooking, you're likely to spray pasta steam and water all around your kitchen. Trust me, it's awful. And secondly because allowing the pasta to sit for a few minutes to rest in it's starchy liquid helps build that homemade pasta flavor I'm after.)
Once you've safely opened your Instant Pot, take the remaining 1/4 Cup of Parmigiano-Reggiano cheese and stir it in. Add additional salt and pepper to taste.
Serve with a thinly sliced lemon garnish, freshly grated parmigiano-regggiano cheese, and some additional fresh thyme —
Just try not to swoon when you take your first bite.
* Long-time blog readers know how much I love to cook with parmigiano-reggiano cheese rinds. I add them to soups, sauces, pastas, and roasts for a rich boost of umami. In this case the parmigiano-reggiano rind is also infusing more parmesan flavor into the pasta itself -- an added bonus to making this recipe in an Instant Pot!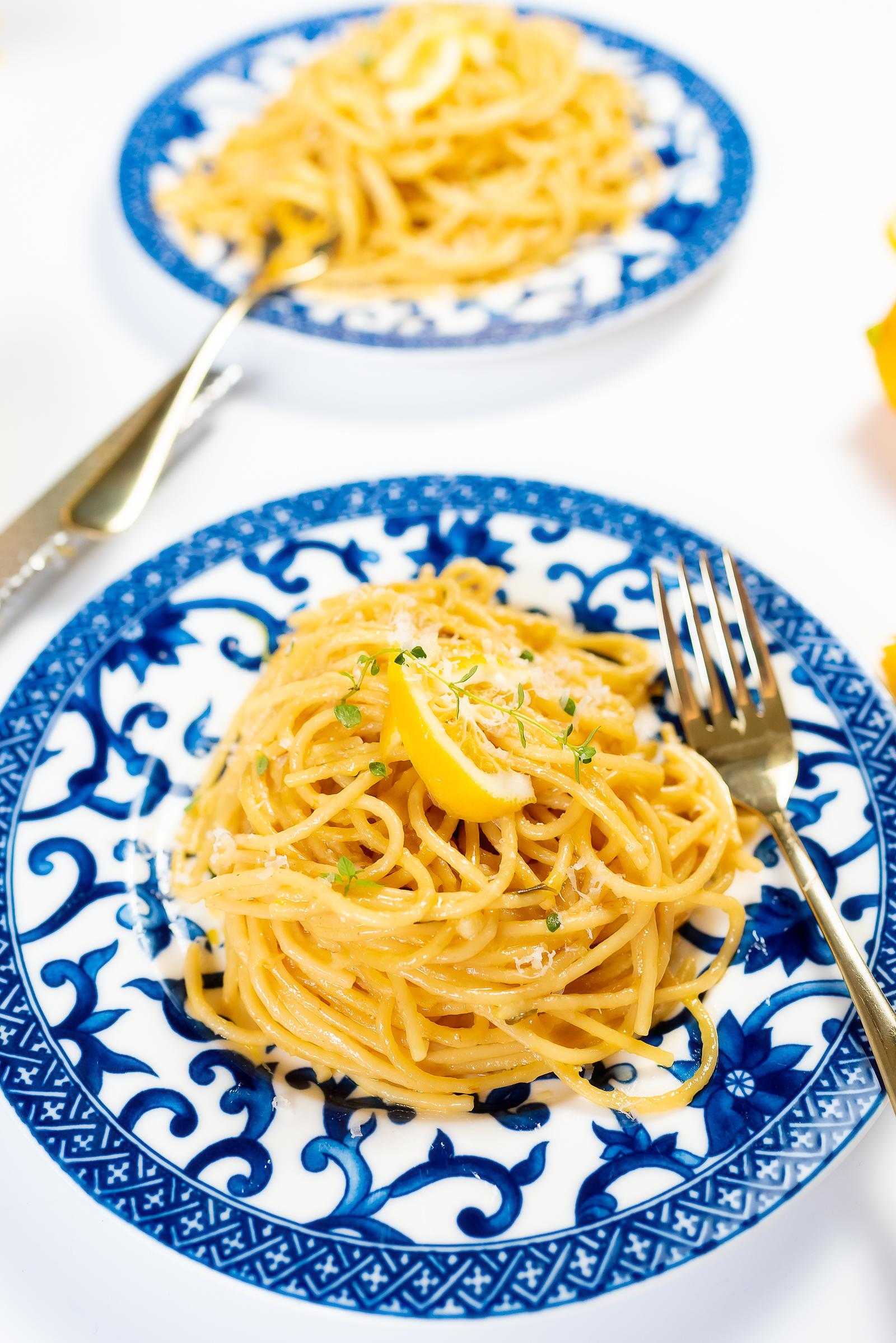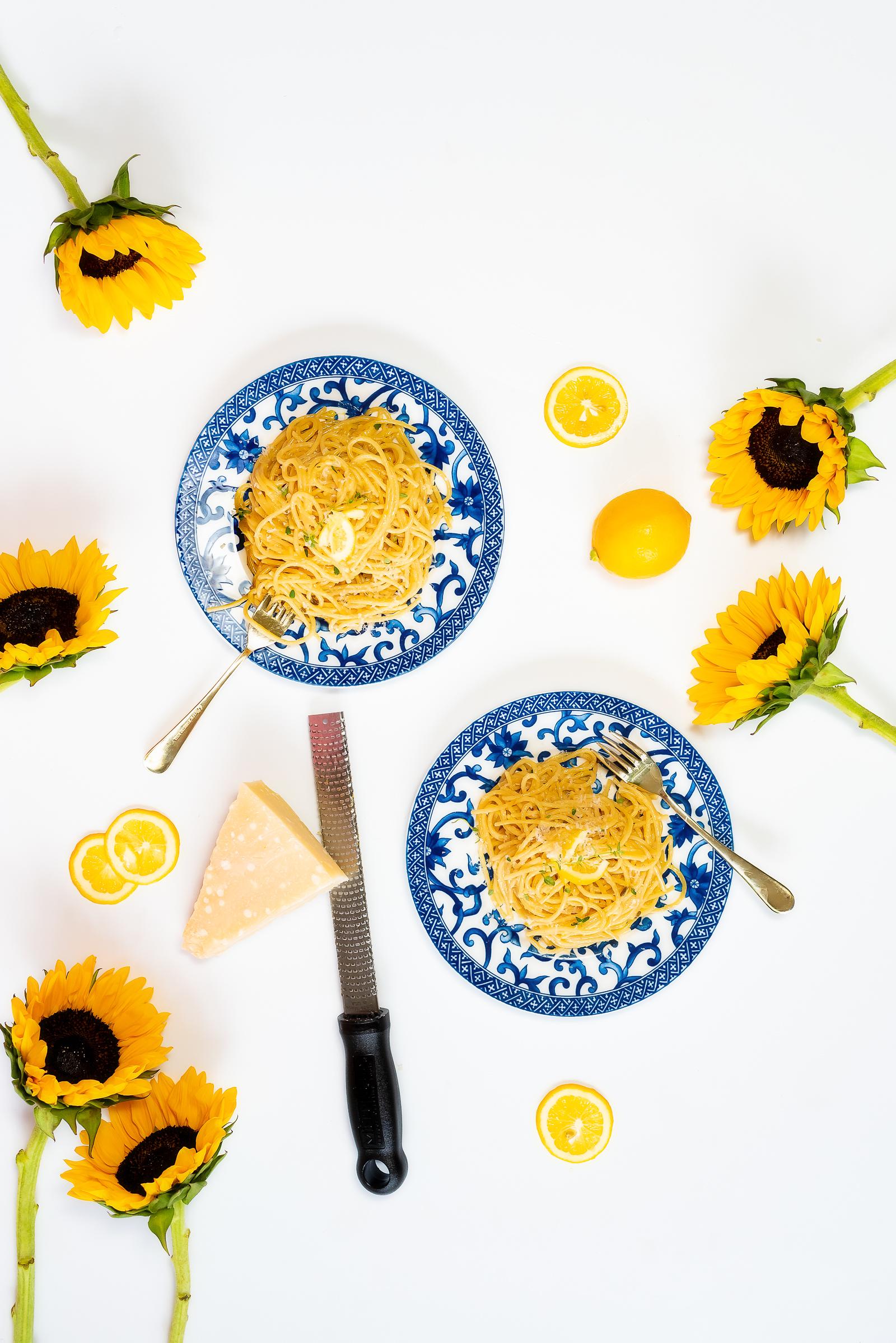 Love this post? Save it on Pinterest! And don't forget to share your Lemon Parmesan Pasta photos with the #SedBona tag on Instagram and Twitter!