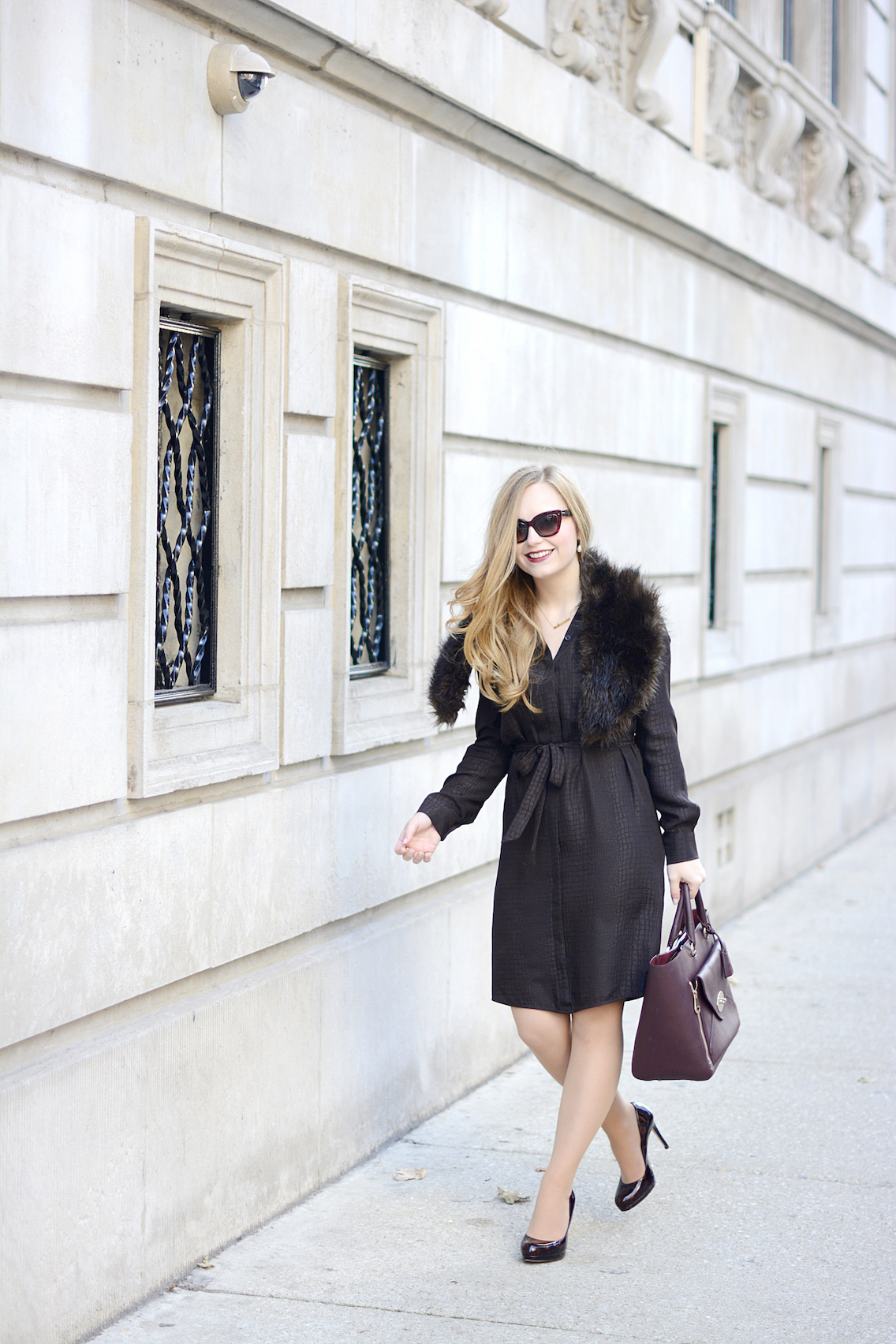 "How did it get so late so soon? Its night before its afternoon. December is here before its June. My goodness how the time has flewn. How did it get so late so soon?"
— Dr. Seuss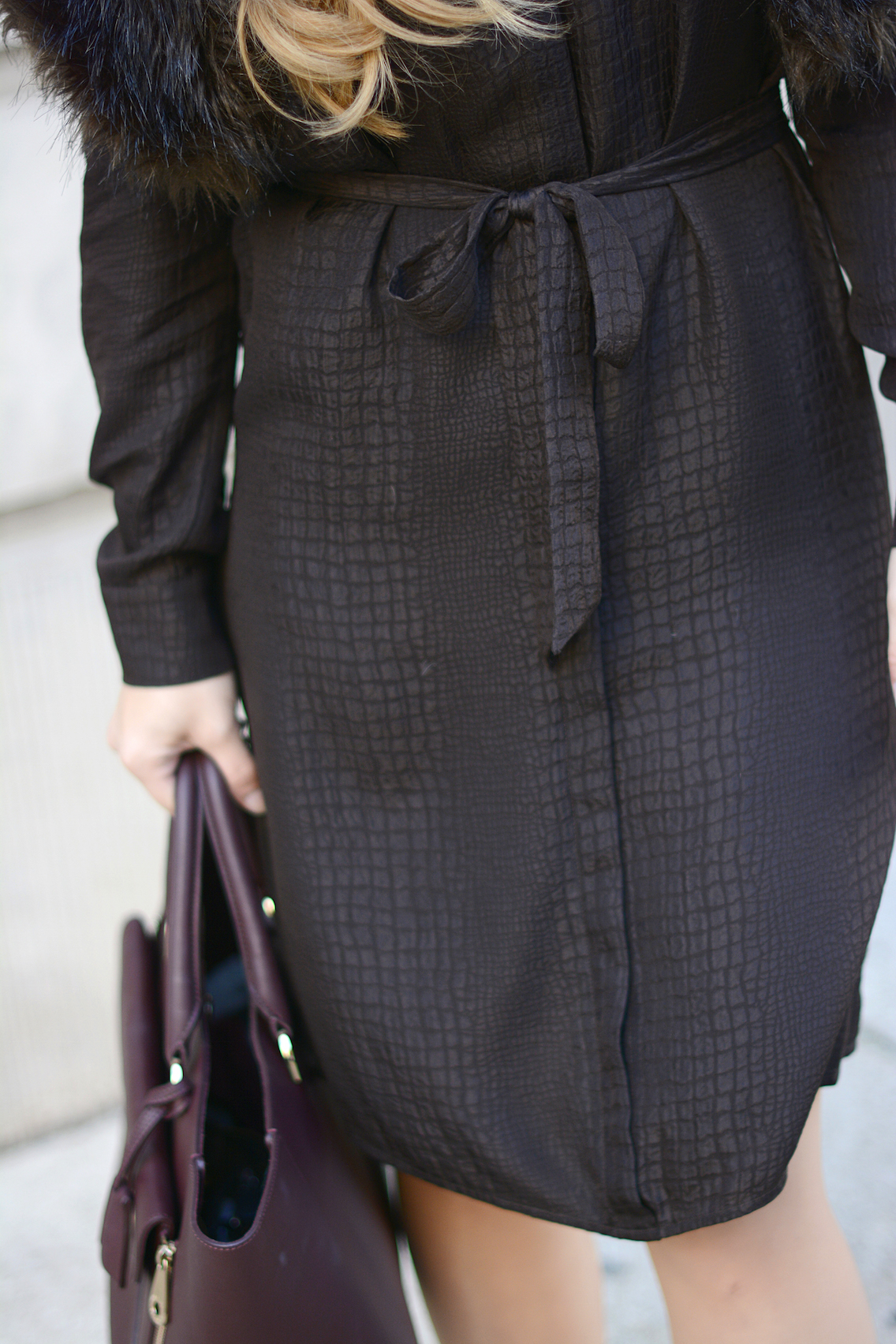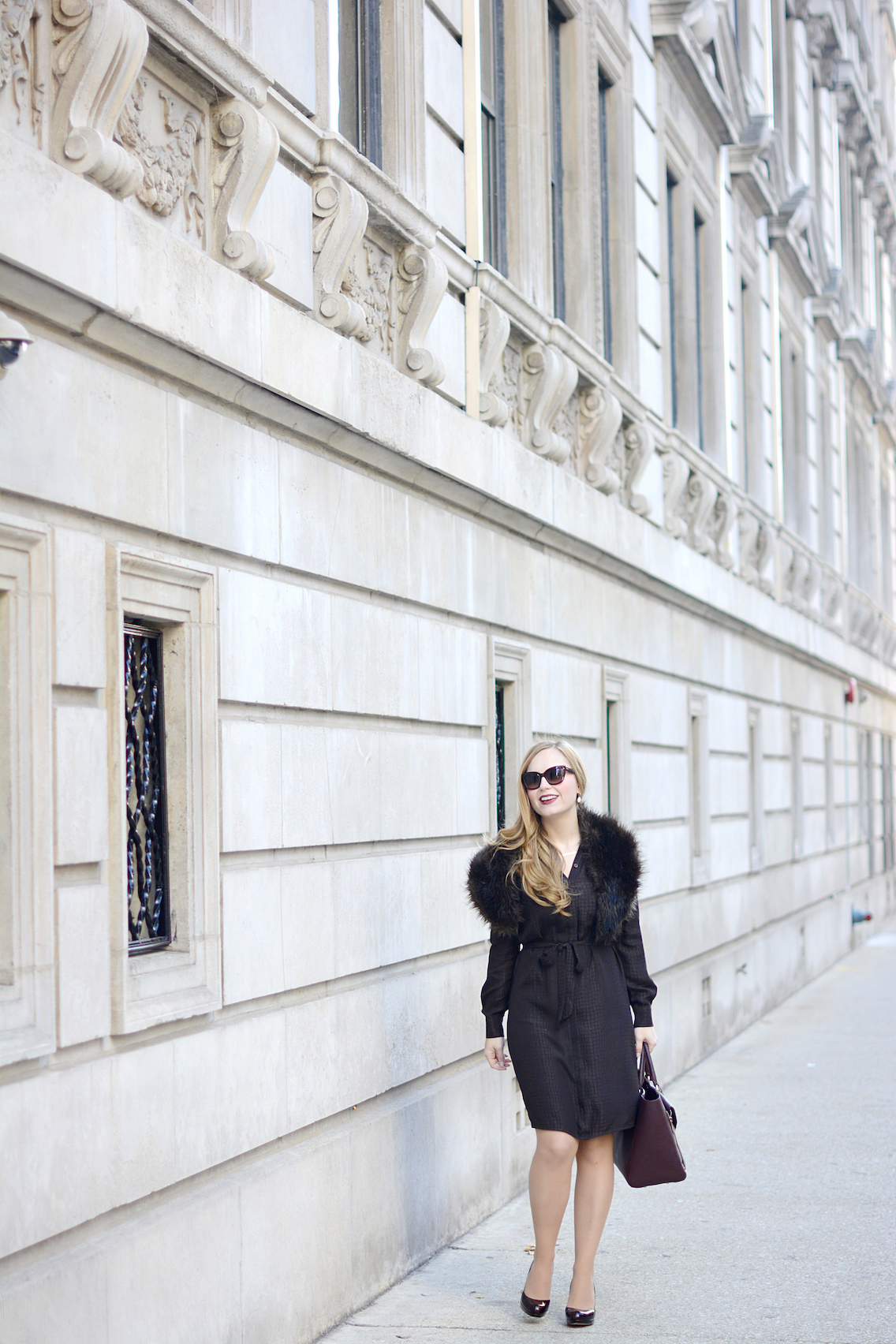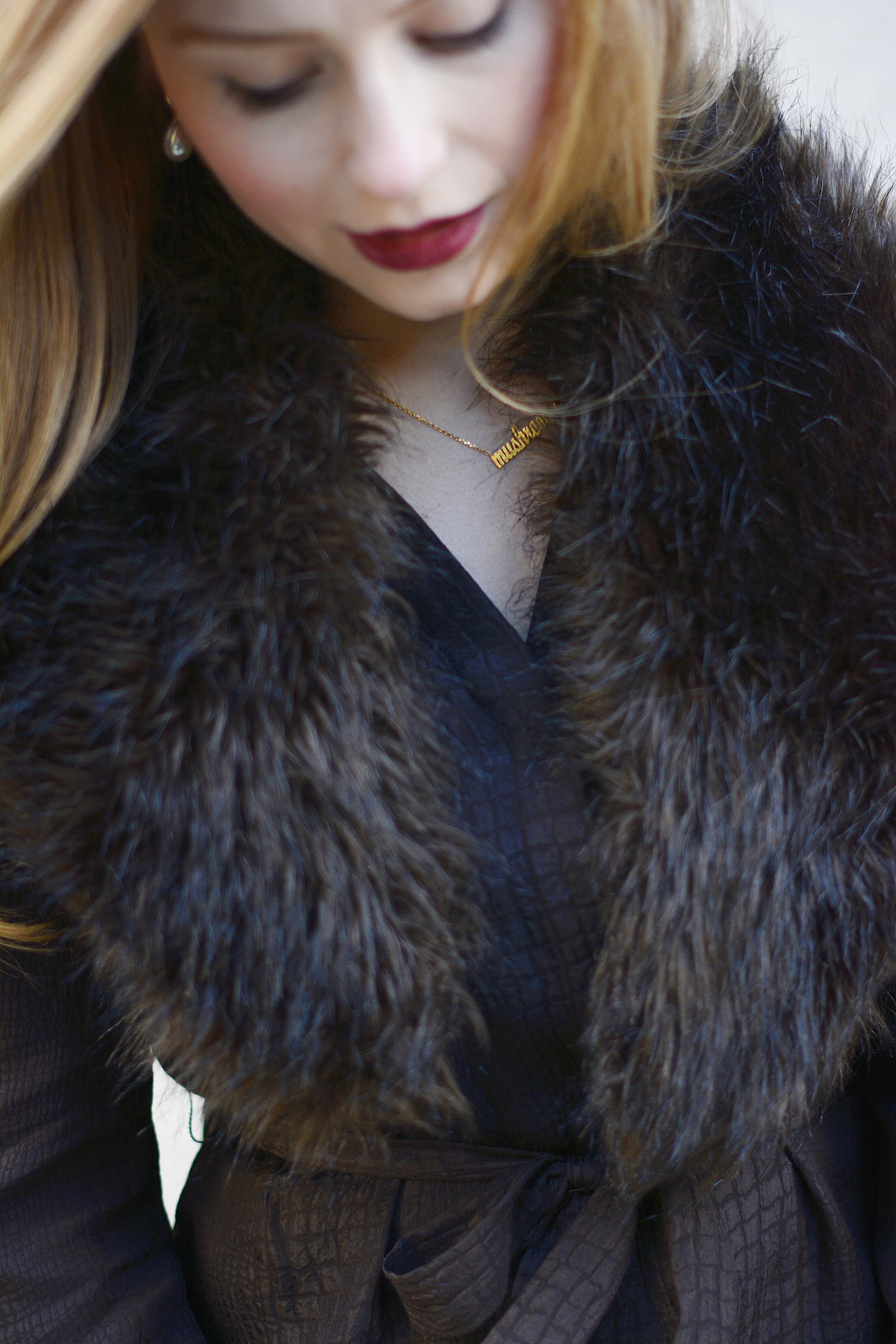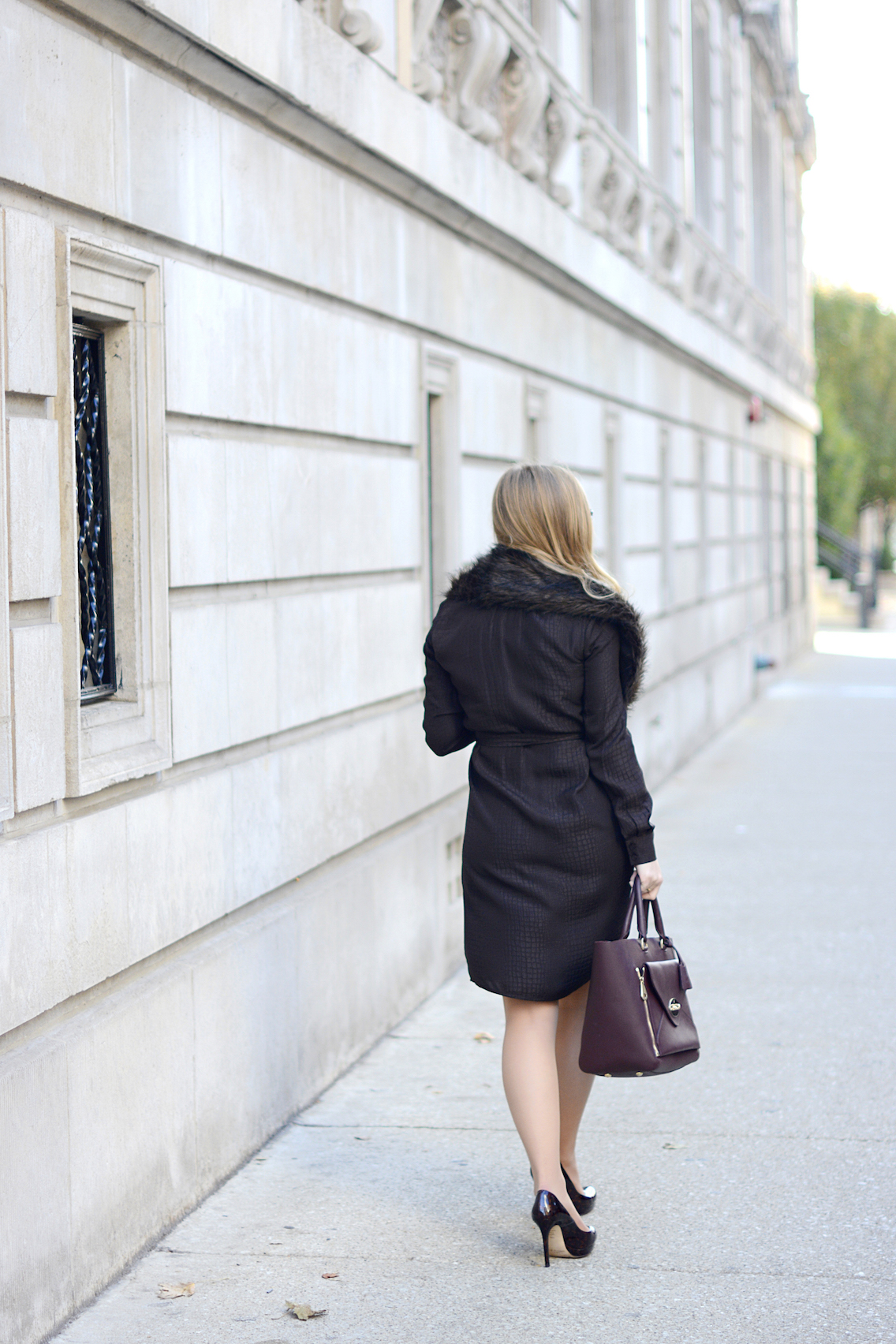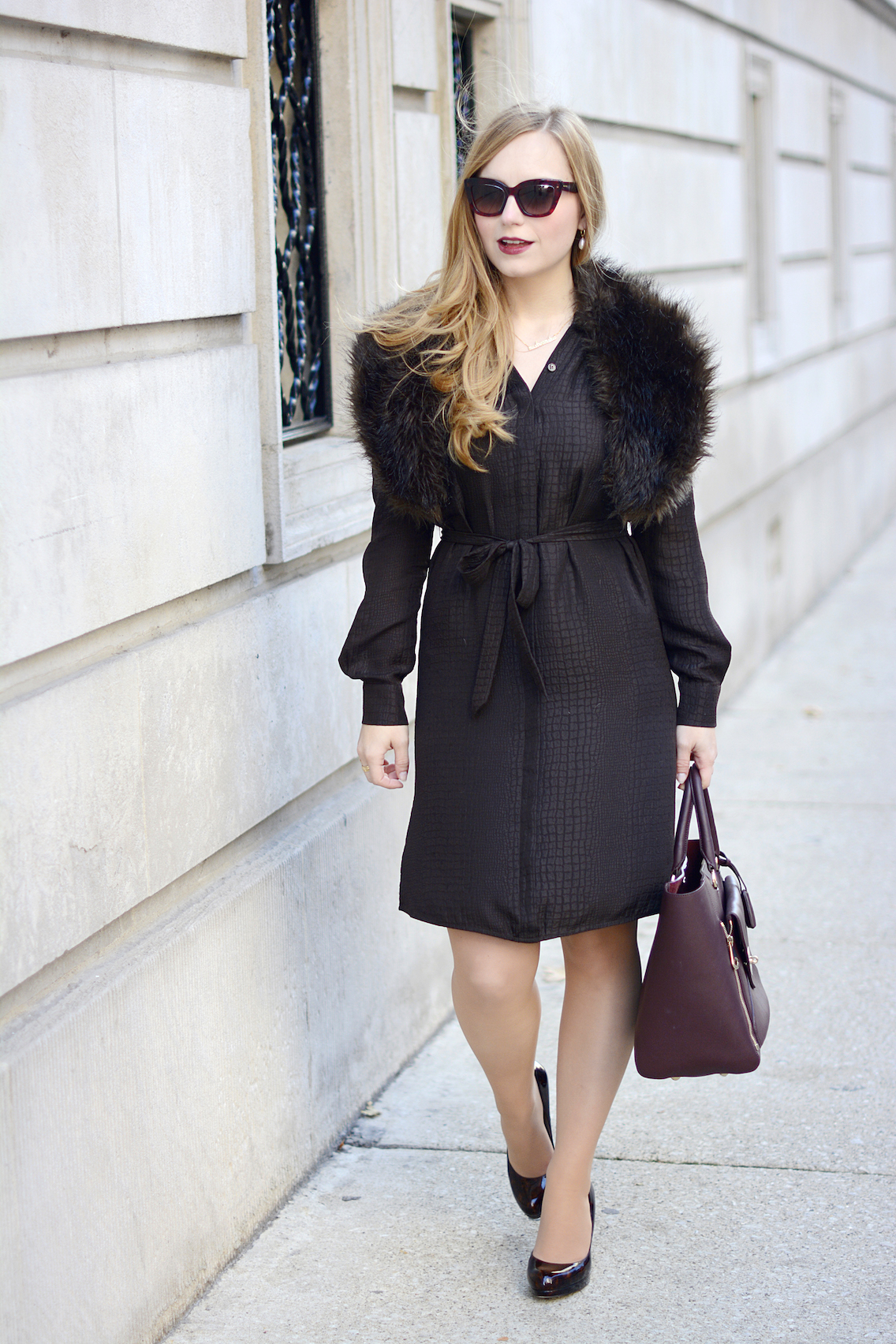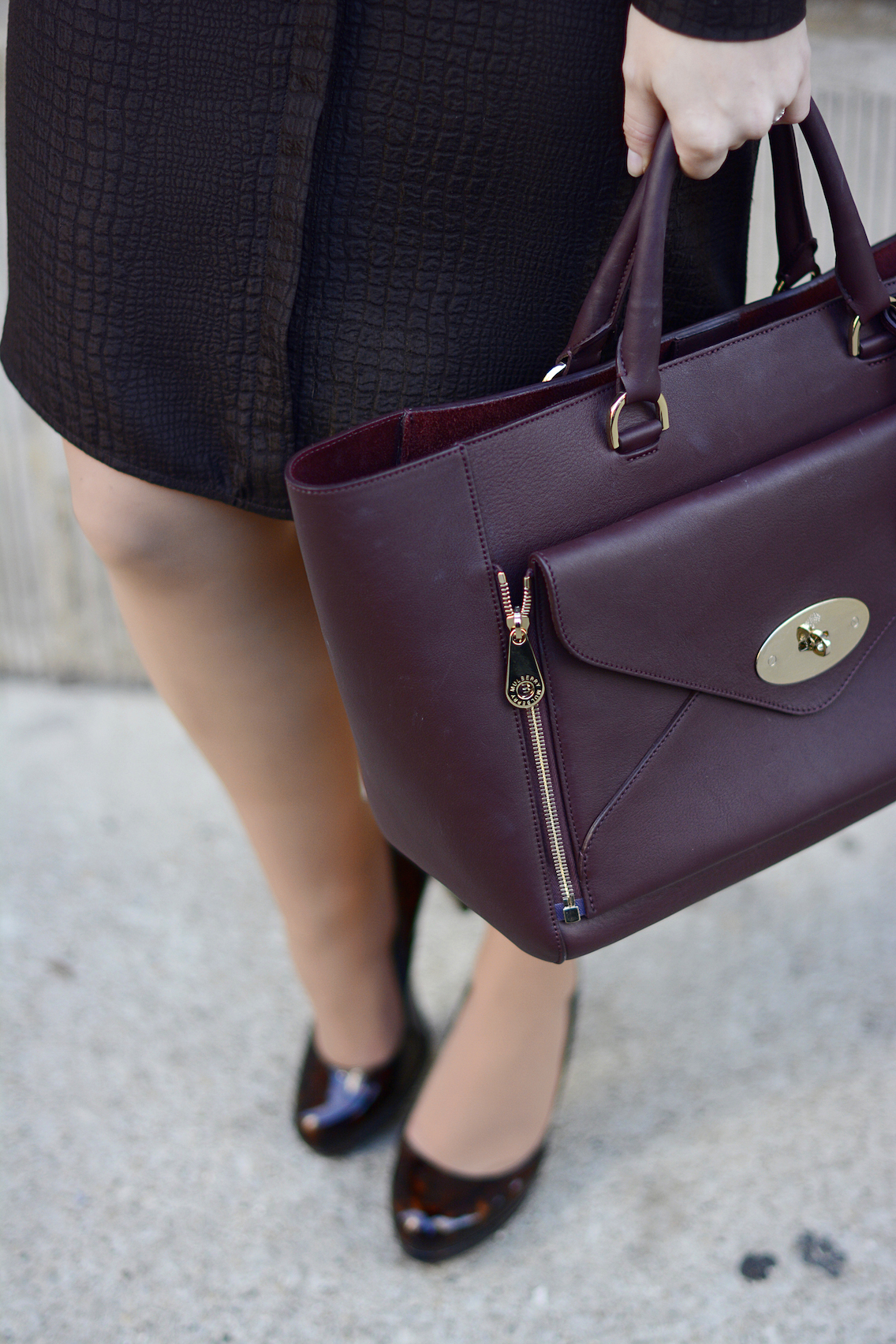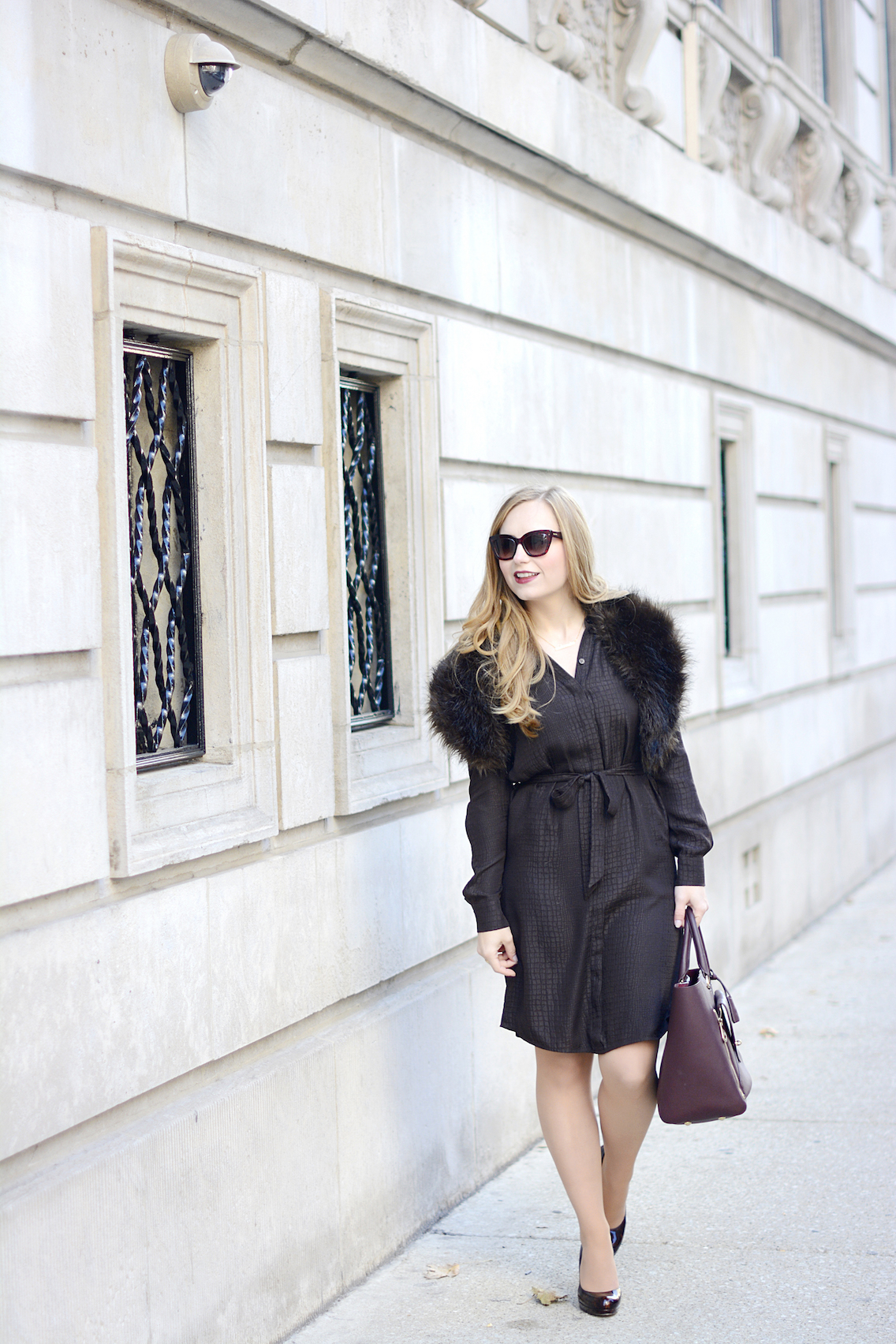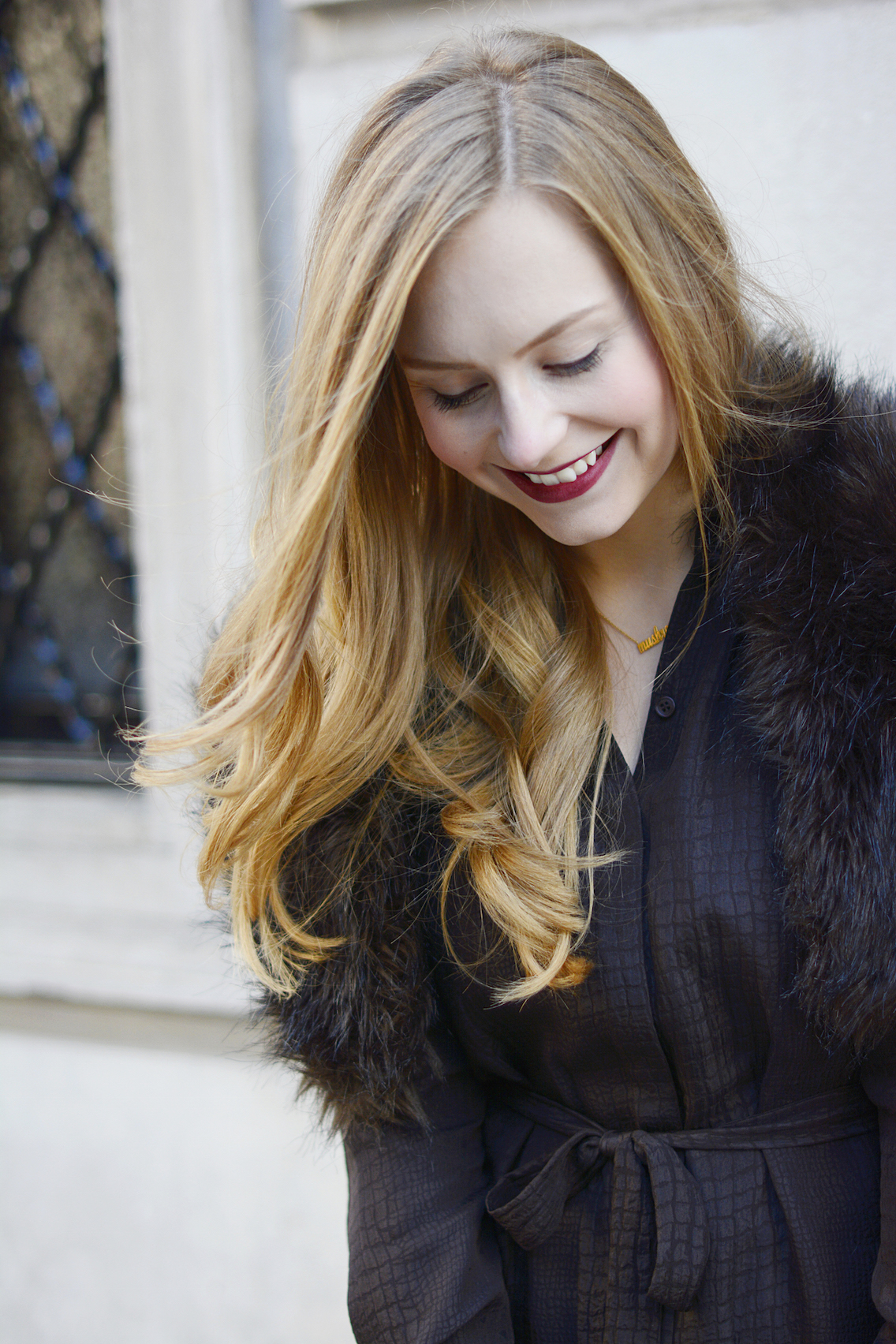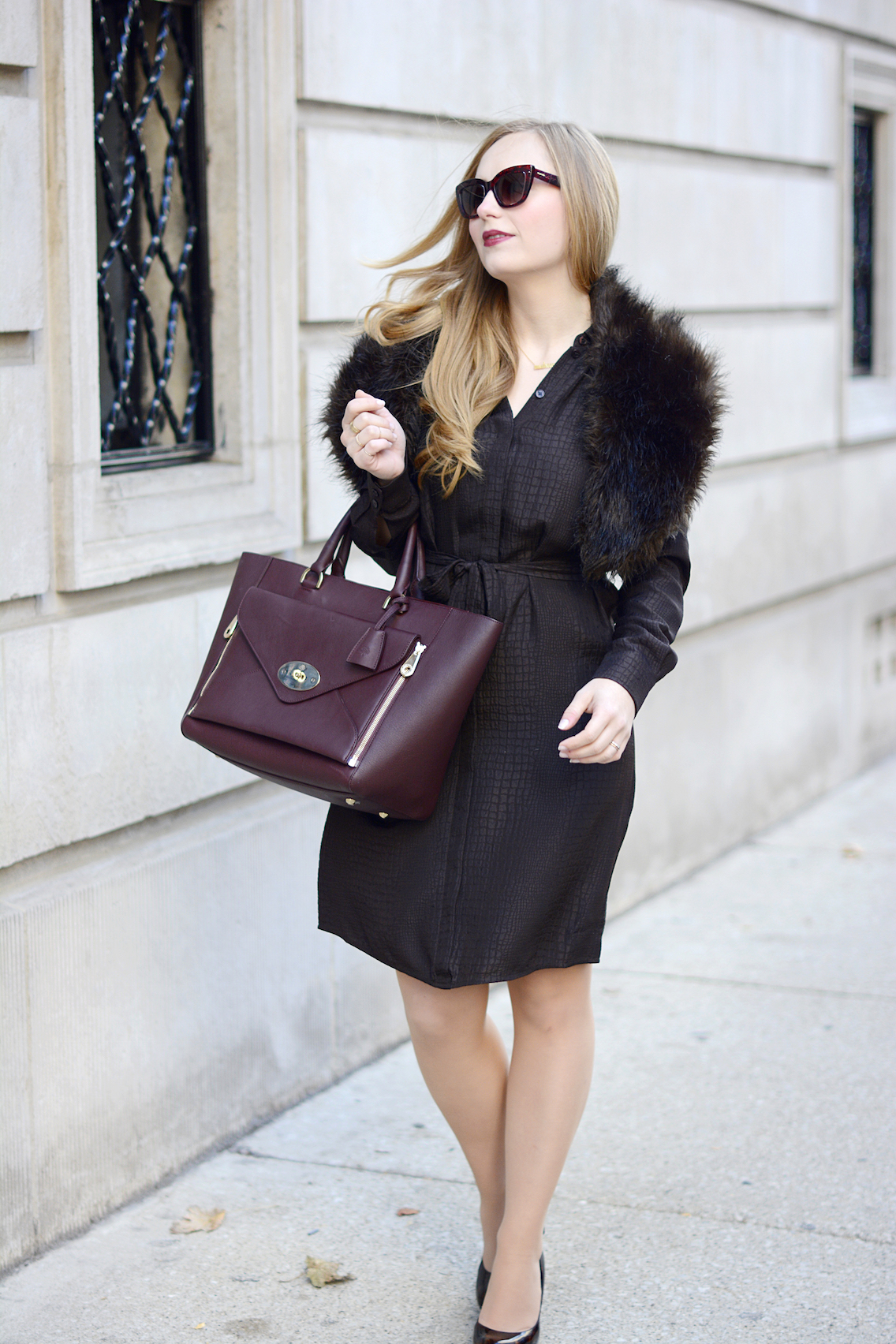 SHOP THE LOOK:
Dress – Hobbs (similar: 1 / 2 / 3 / 4) || Stole – Futrzane in 'Dark Brown' || Tote – Mulberry 'Willow' || Pumps – LK Bennett (under $100) || Sunglasses –Valentino (similar) || Necklace – Etsy
Photos courtesy of Anna of NoirFriday
How crazy is it that it's already December?? 2015 is BY FAR the fastest year I can remember! It feels like just yesterday I was whipping up a Shamrock Shake for spring…
But I can't be sad because December is my absolute favorite time of year. The holidays bring an extra dose of luxe shimmer everywhere! And despite the fact that most of the trees have lost their leaves, greenery is all around hanging from balconies, doorways, and windows. It really is the most magical time of year!
5 Things I Just Can't Wait to Do This Holiday Season:
1. Go for Christmas Afternoon Tea at the Peninsula (it's a tradition I've observed for the last four years and the one I look forward to most).
2. Seeing the Joffrey Ballet perform the Nutcracker for the first time since I was a young child. It's been far too long since I enjoyed this Chicago tradition and I can't wait to go with my family the weekend before Christmas.
3. Have potato pancakes at the German Christkindl Market. Another tradition I look forward to year after year — even if their potato pancakes pale in comparison to my Mom's homemade ones.
4. See the Zoo Lights at the Lincoln Park Zoo. AHHHHHH-Mazing to see and completely FREE to the public. Just be sure to cozy up with a large thermos of coffee or mulled wine beforehand.
5. Add to my growing ornament collection (I am completely obsessed, after all!).