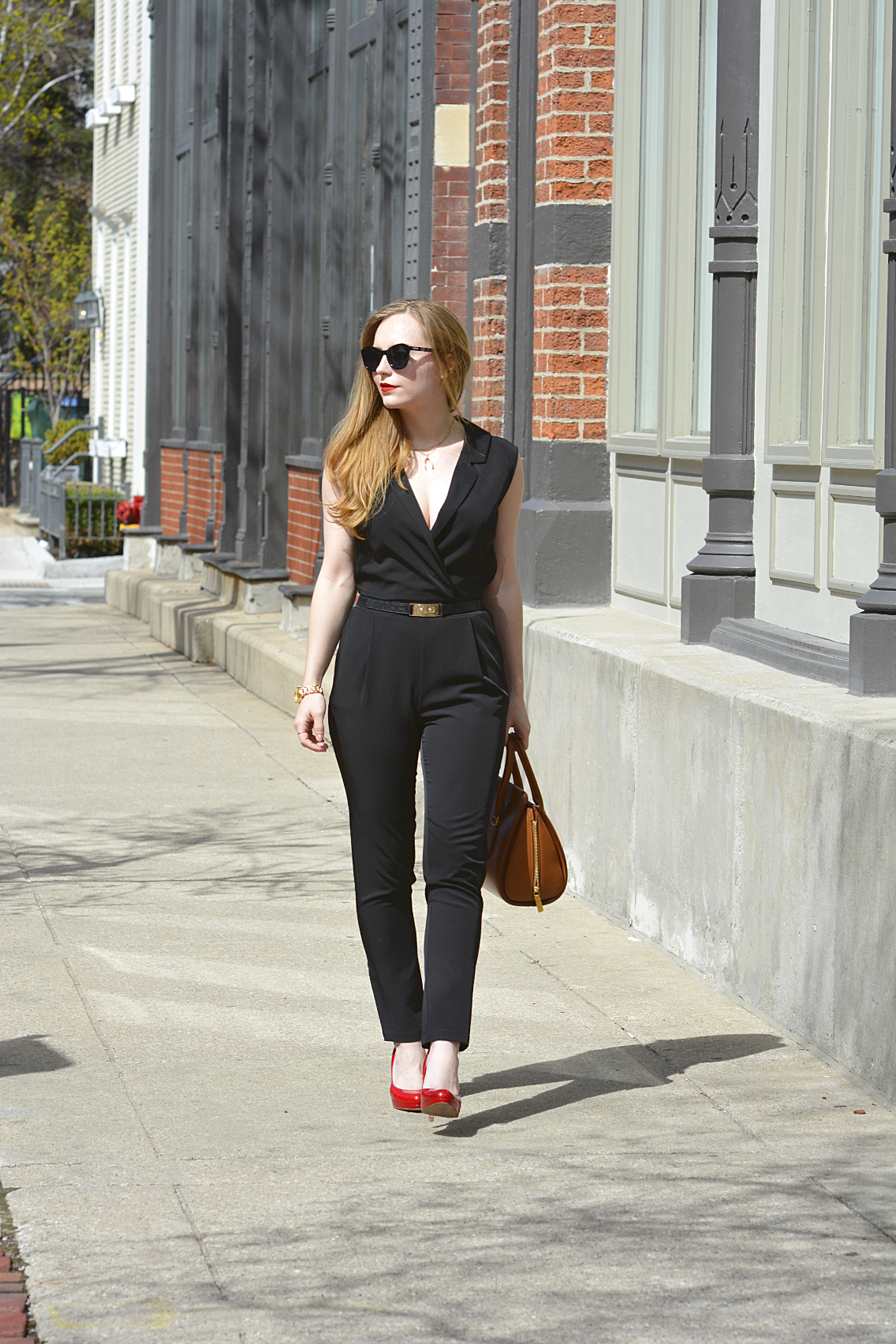 At this point it's pretty safe to say that the jumpsuit trend isn't going anywhere!
Stores are filling their shelves with rompers and "adult onesies" (what I've affectionately dubbed them) in a myriad patterns and cuts to suit just about any style.
But for me the trend was something quite terrifying. With my curves I've always shied away from jumpsuits because the proportions and cuts never seemed to work on my frame. Then one day I stumbled across this little suit and figured that for $33 I could chance it.
When I finally tried it on birds started serenading in the background and the sunshine peeked out from behind the clouds — no, no I kid!! But it really did feel like such an epic moment to finally find a jumpsuit that I felt comfortable and composed in.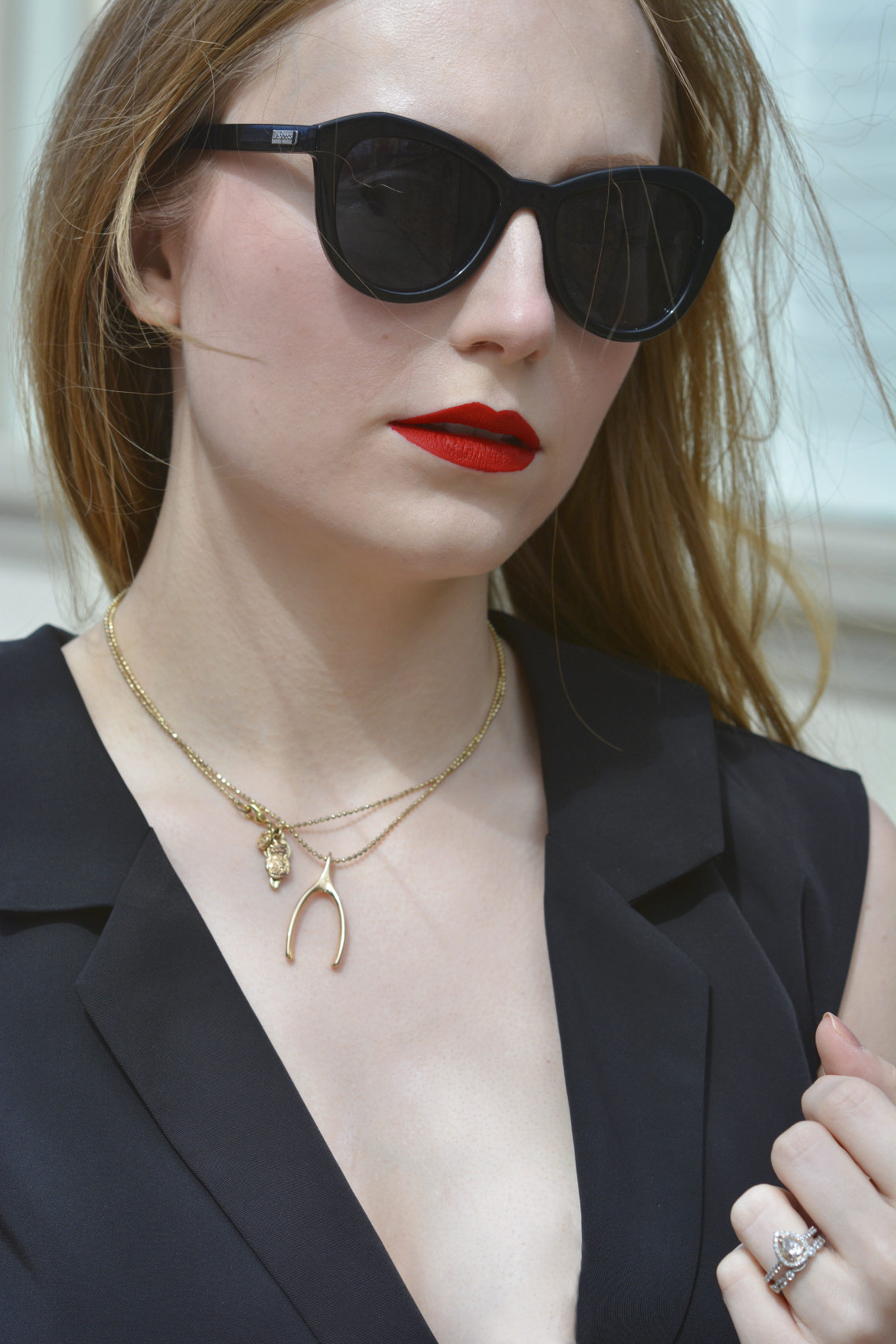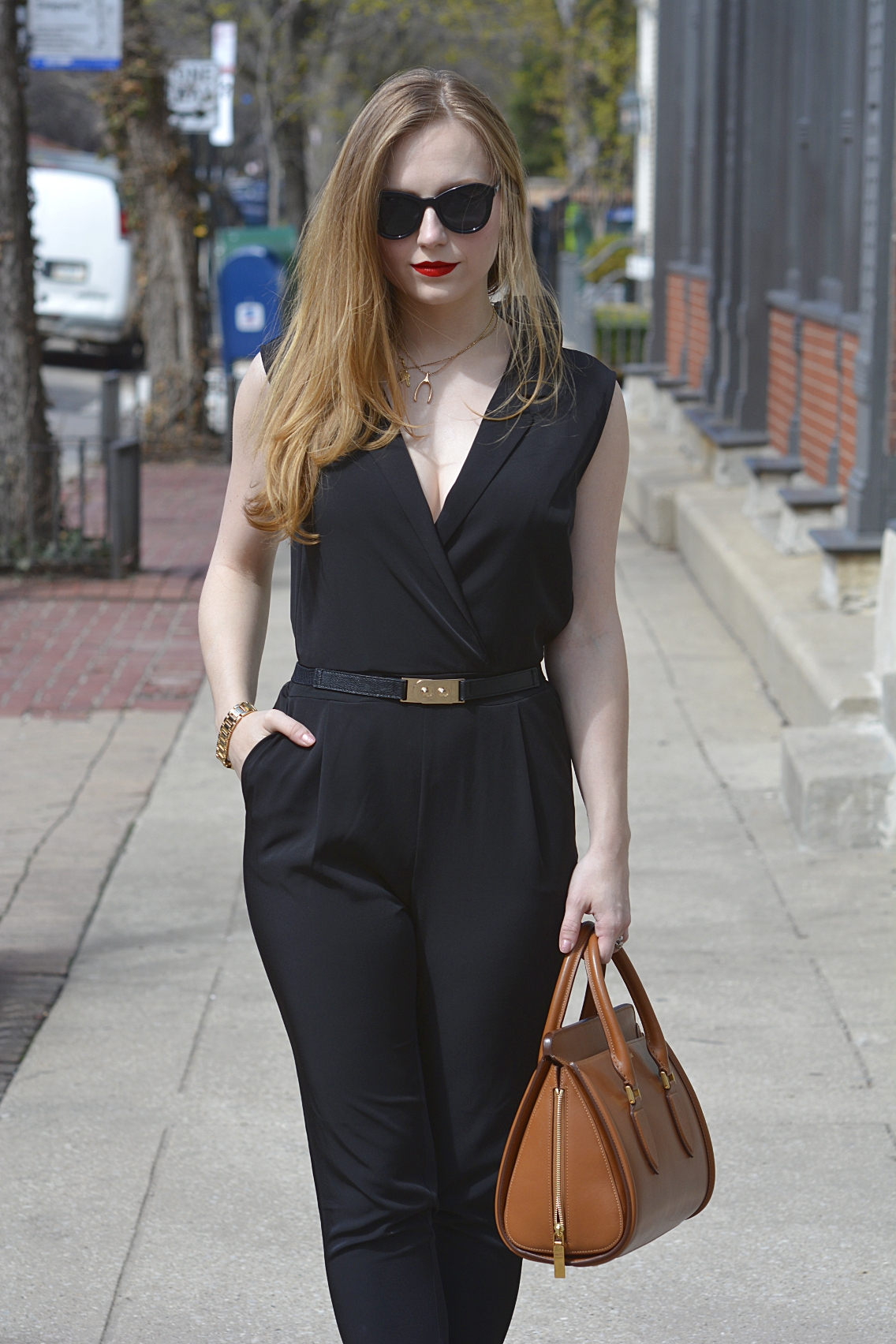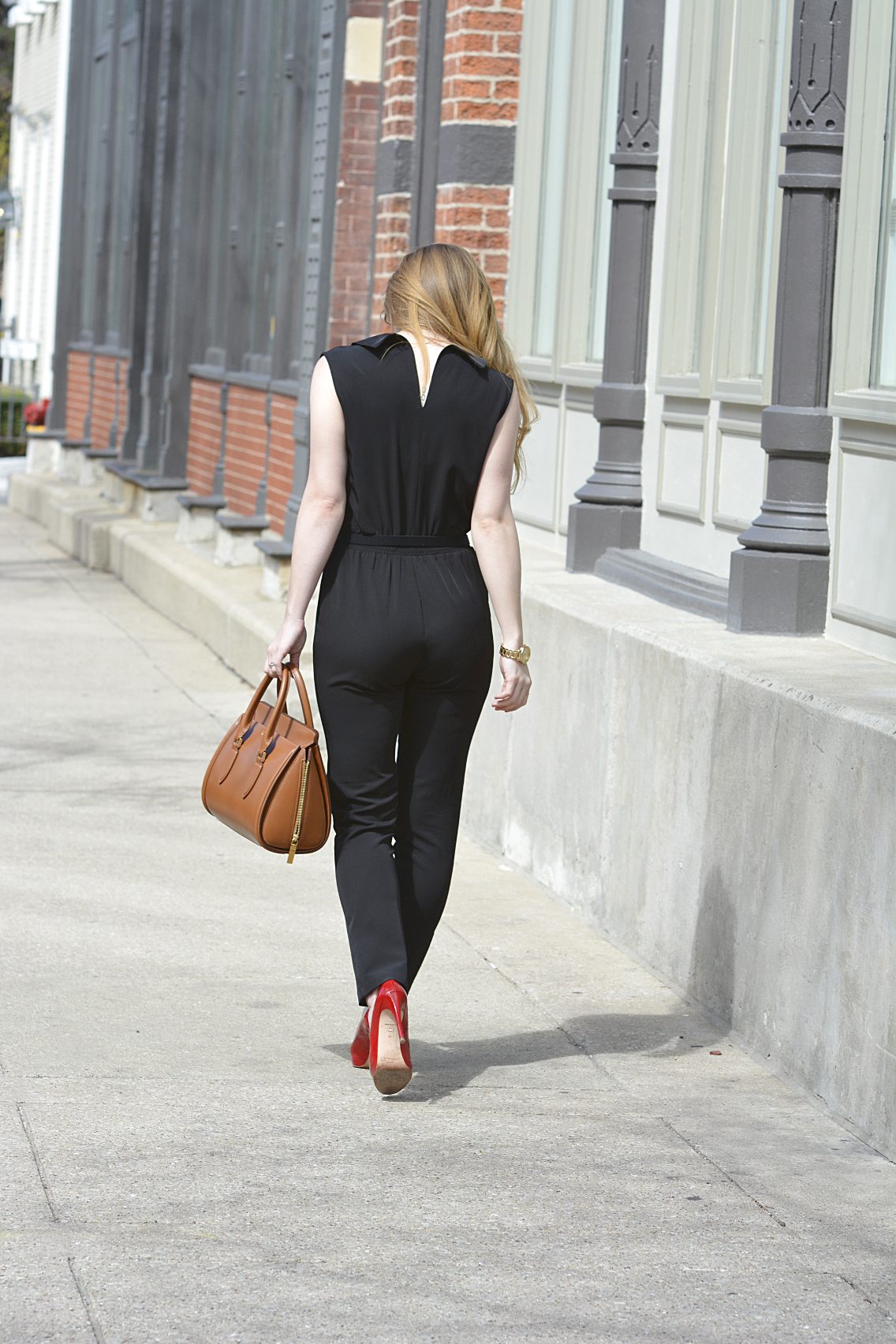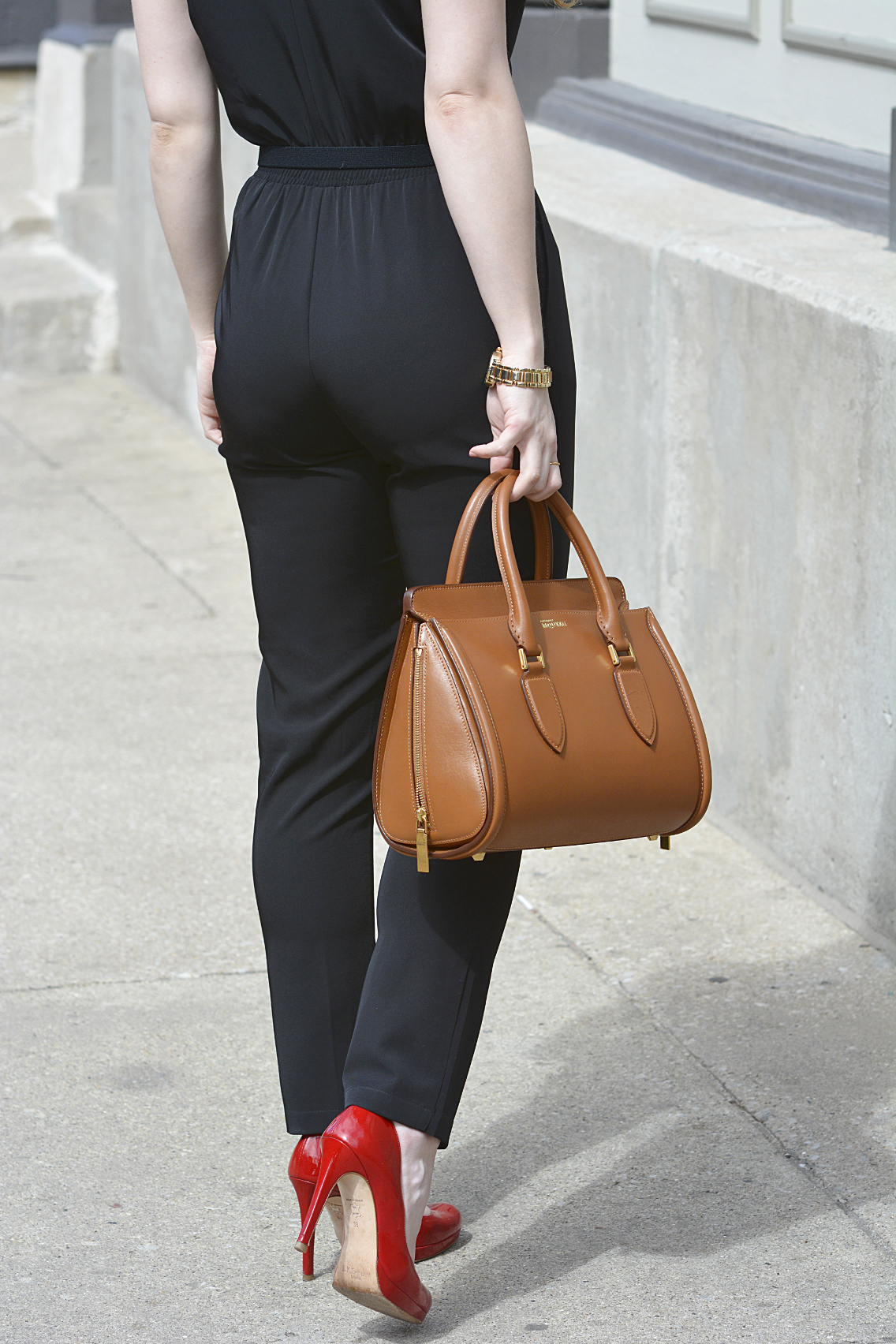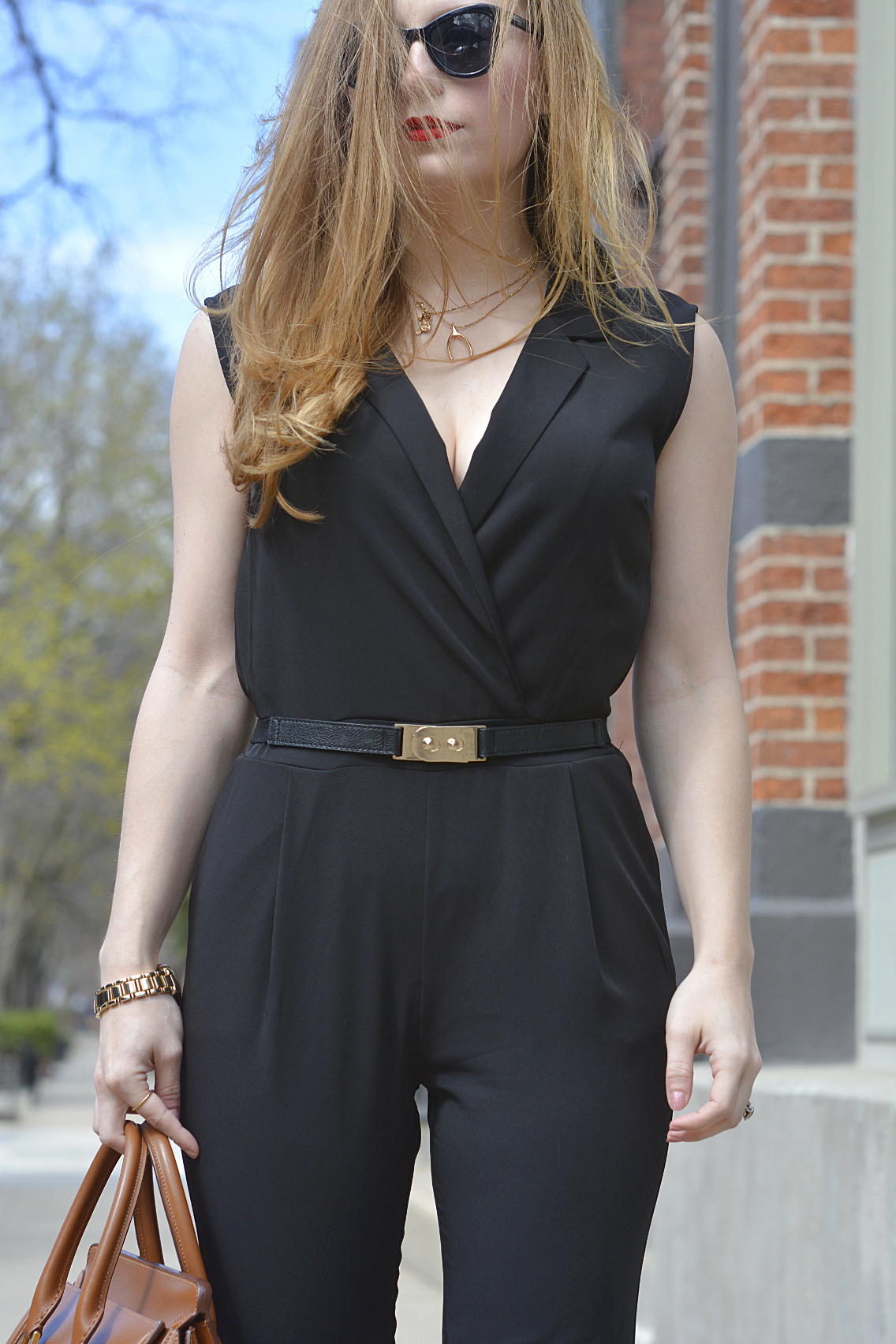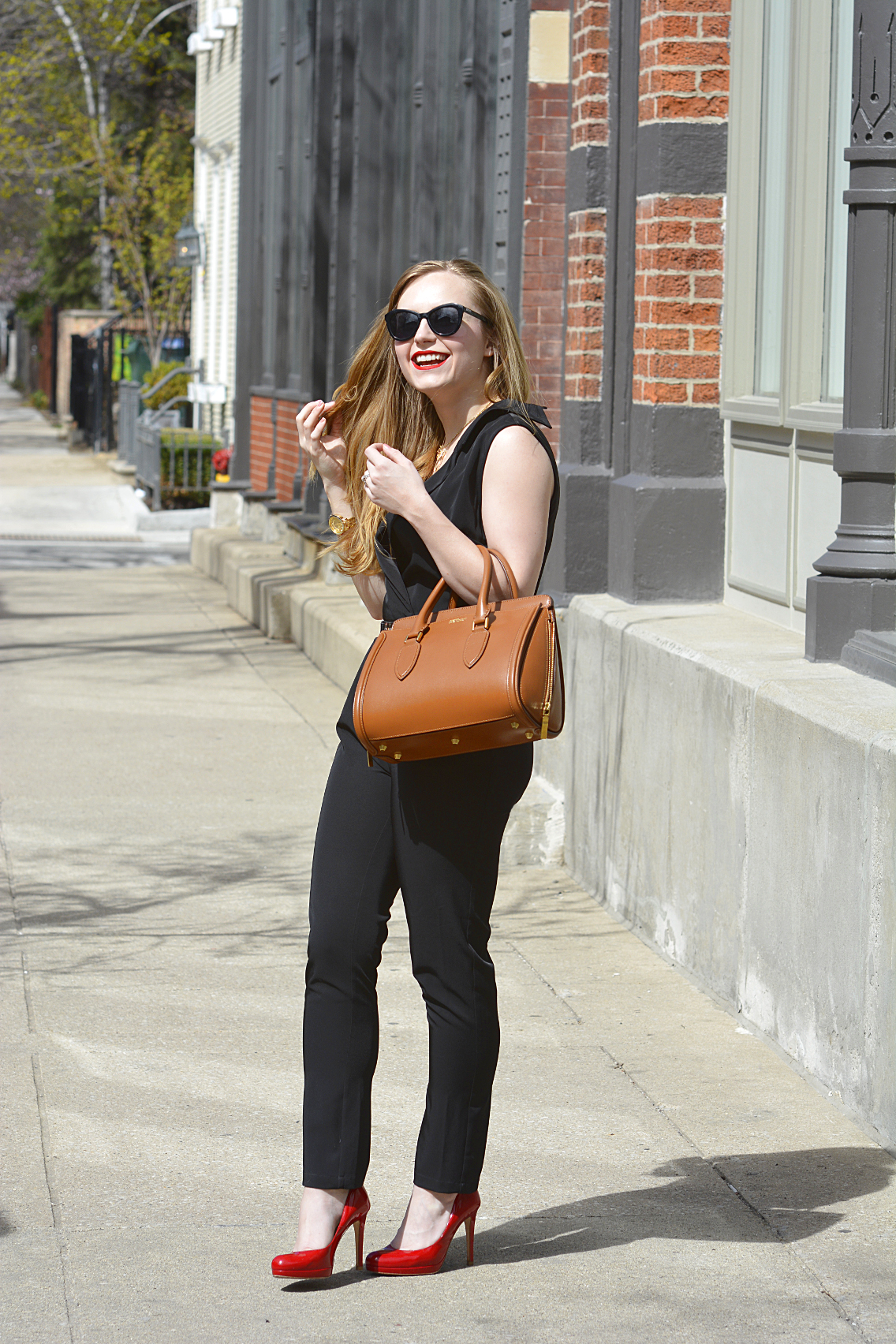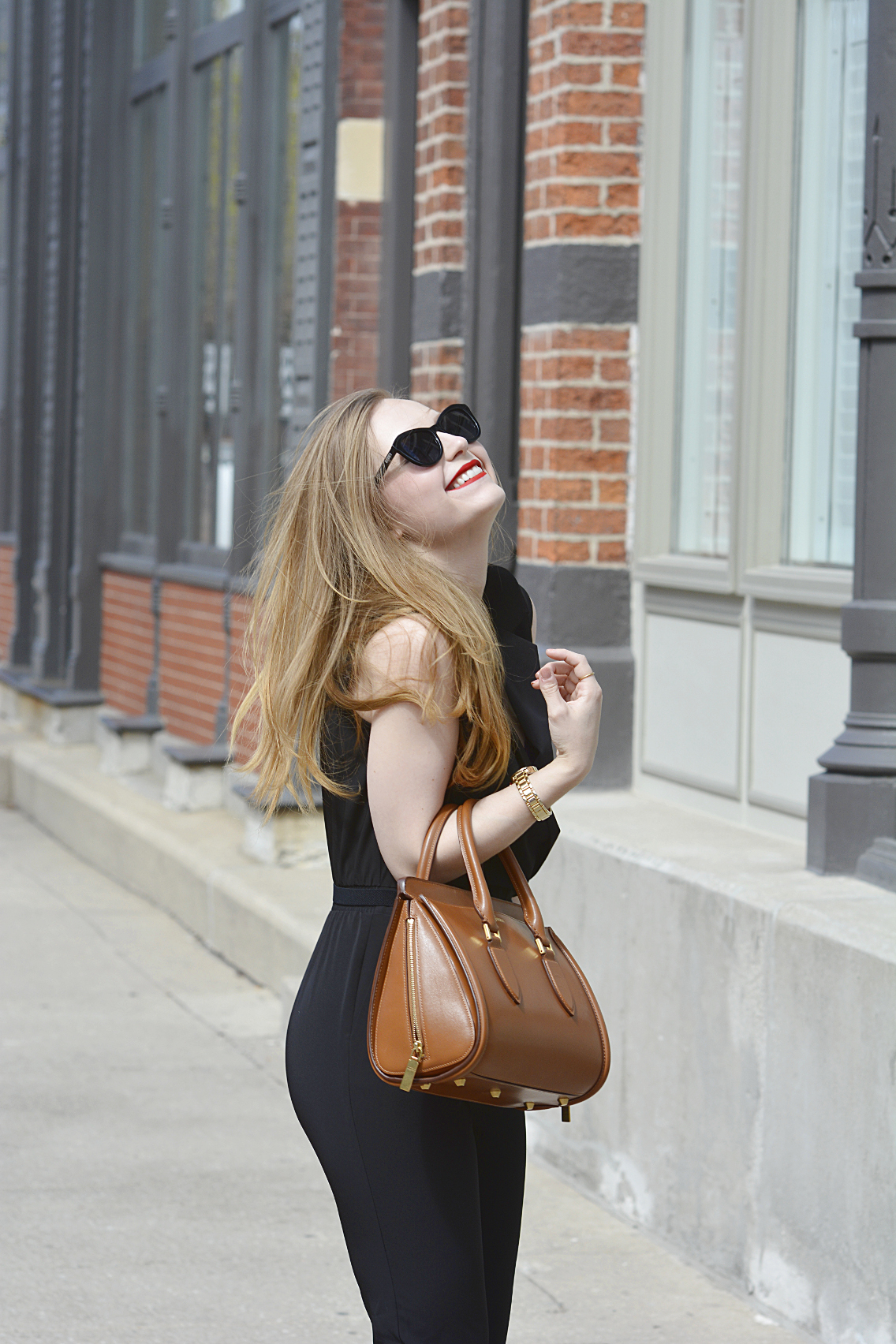 SHOP THE LOOK:
Jumpsuit – Forever 21 || Purse – Alexander McQueen Small 'Heroine' (medium in black) || Pumps – LK Bennett 'Sledge' || Sunglasses – Le Specs || Necklace – Brooks Brothers Wishbone (similar) || Watch – Lulu's (similar) || Rings – Tiffany & Co. Paloma Picasso ||Lips – Stila in 'Beso'
Photos courtesy of Katharine
I had no idea how truly emancipated jumpsuits make you feel — one piece of clothing and you're was polished and ready for anything from Monday morning meetings to cocktails in the evening. It took me the longest time to find the right one for my frame but I'm so glad I finally found my suit "soulmate". And for such a reasonable price!
The key to finding the right jumpsuit for your body is to first always try it on and examine whether the lengths and proportions work with your own frame! Then find something in a cut and color that suits you.
Fit first, then style — that's always been my motto.
The most stylish piece of clothing can look alarming if the cut doesn't lay right and inevitably anything I own that doesn't look "right" ends up staying in my closet untouched for months. And with jumpsuits the cut really is everything.
But finding the right one is such a thrill! Once you've found your jumpsuit soulmate you can just wake-up in the morning and "suit up" in two minutes flat — armed for whatever the world has in store for you!