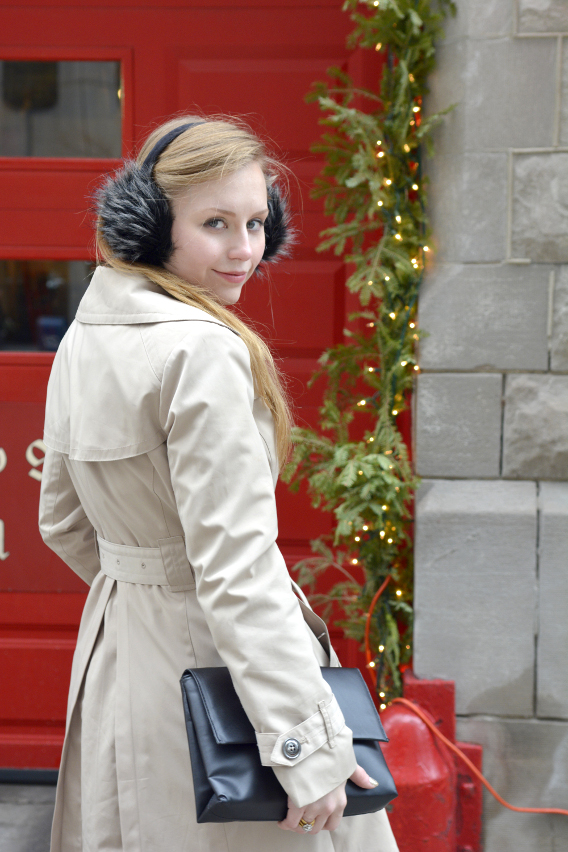 "Christmas is a season not only of rejoicing but of reflection"
— Winston Churchill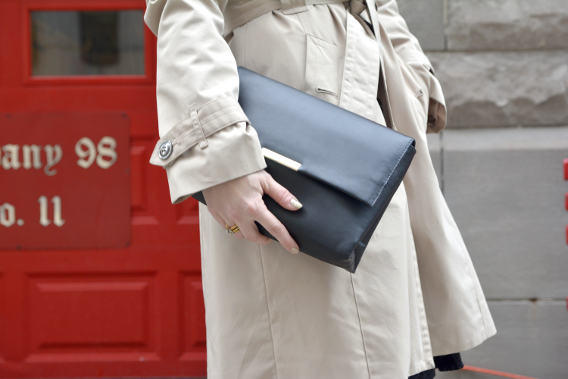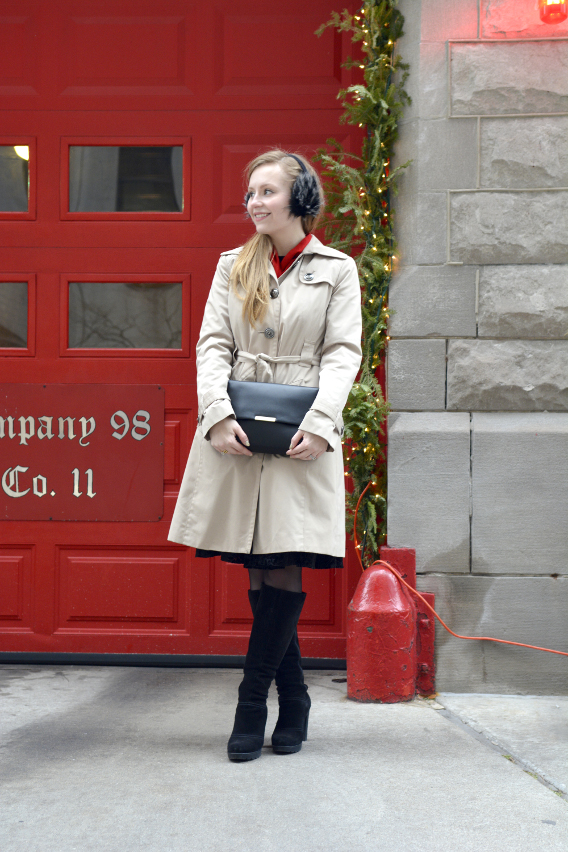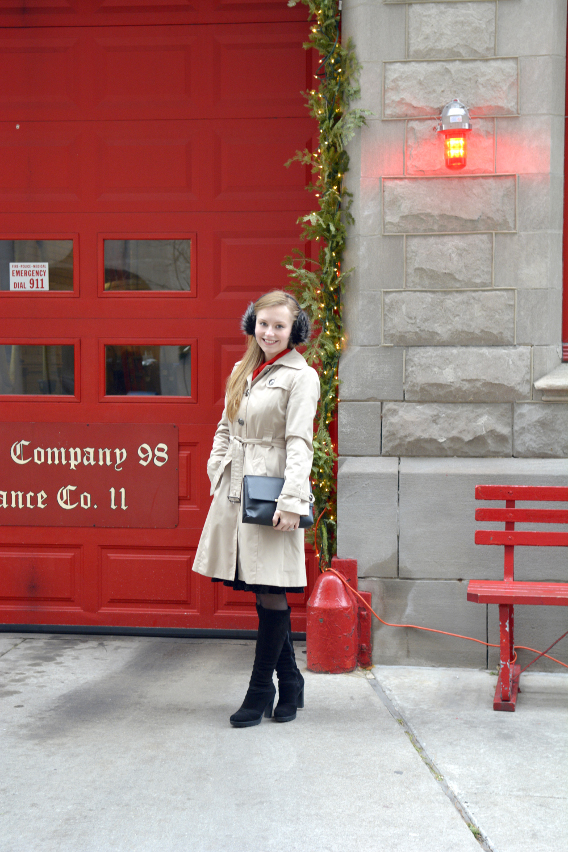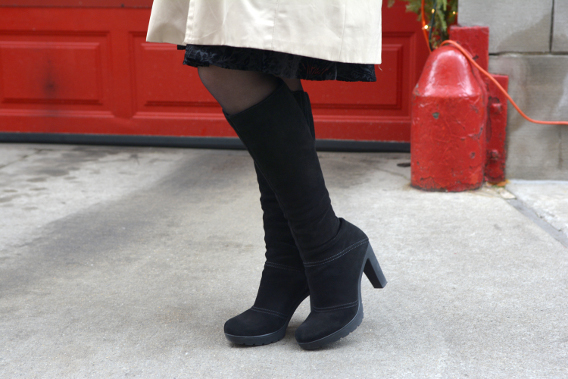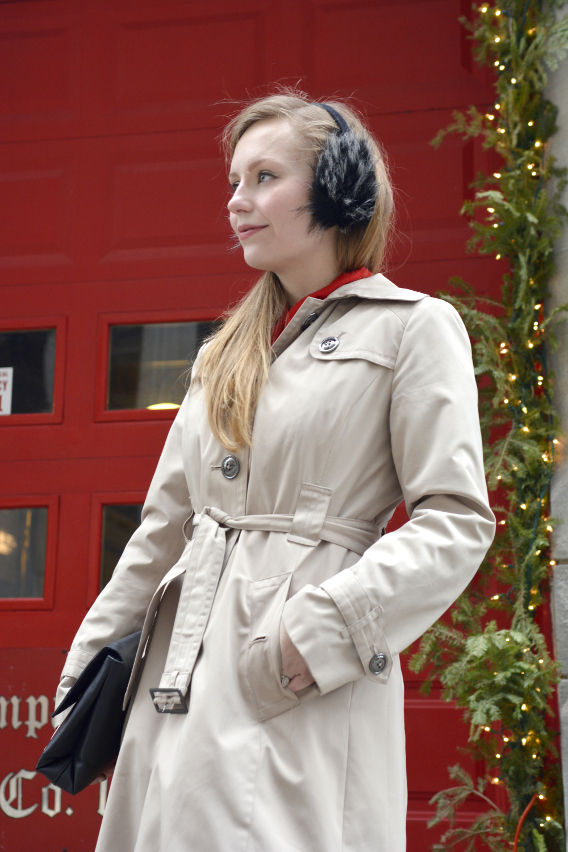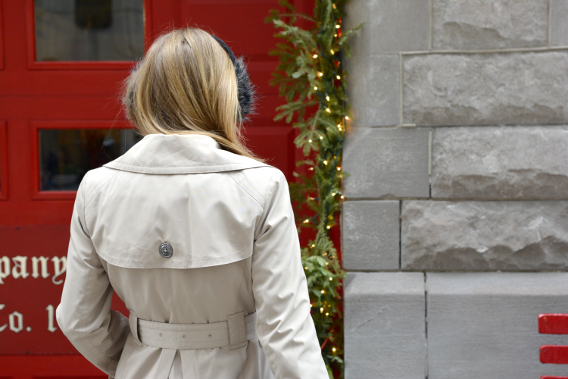 Trench – Anne Klein (old, similar here and here)
Dress – Lauren Ralph Lauren (here)
Boots – La Canadienne 'Martine' (here)
Clutch – H&M (nearly identical here)
Scarf – Reiss (similar here)
Earmuffs – Old (similar here and here)
Ring – Vintage from my Grandmother (similar here)
Nails – Chanel No. 559 'Frenzy' and Essie 'Rock at the Top' (here and here)
Photos courtesy of beautiful Katharine
Christmas is such a magical time in Chicago. Most neighborhoods are completely decked out in evergreen boughs, twinkling lights and festive spirit. The atmosphere is so beautiful, it's hard to ignore the warmth it brings to your heart. But, as Winston Churchill says, the holidays are also a time of great reflection.
Inevitably in December my thoughts turn to my father. At times it's almost impossible to believe this will be my fourth Christmas without him. I feel like time is playing some cruel joke on our family… how can it already be four years? But other times, when I reflect on the beautiful and happy memories we had together, I can't help being grateful for having such a loving, caring father to share any Christmases with at all. He really had a way of making the holidays special and I will cherish those memories he gave me for the rest of my life.
We each have our trials and tribulations in life but Christmastime has a way of making us see the (occasionally beautiful) lessons in our pain. And, in the end, isn't that what Christmas is about? The promise of new beginnings built on a gratefulness for what we already have been given, a beautiful generosity of spirit for the future, and just a little bit of twinkling light-induced magic.
Happy Holidays!