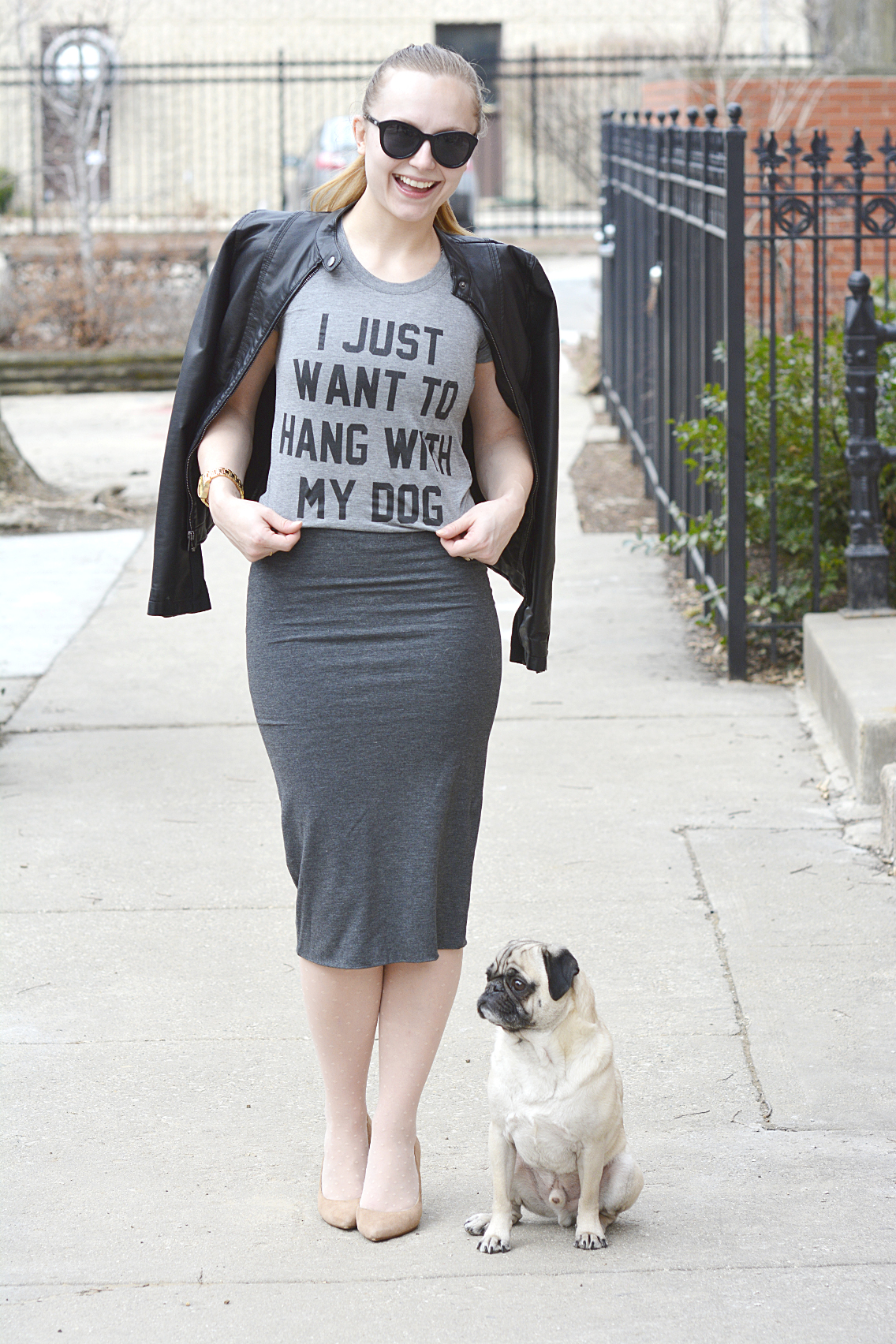 "I just want to hang with my dog."
A truth universally acknowledged by each and every loving dog owner. As a pug mom, I've found myself hopelessly addicted to our two bundles of canine energy. Their playfulness, spunk, loyalty, and tenderness make everyday a fun adventure. It's the honest truth that bad days, though they come as often for us as they do for everyone else, feel a lot more manageable when you come home to a wrinkle-filled squishy face who wants nothing more than to drown you in pug kisses.
I love our boys so much I even wrote "3 Reasons Life is Better with a Pug"!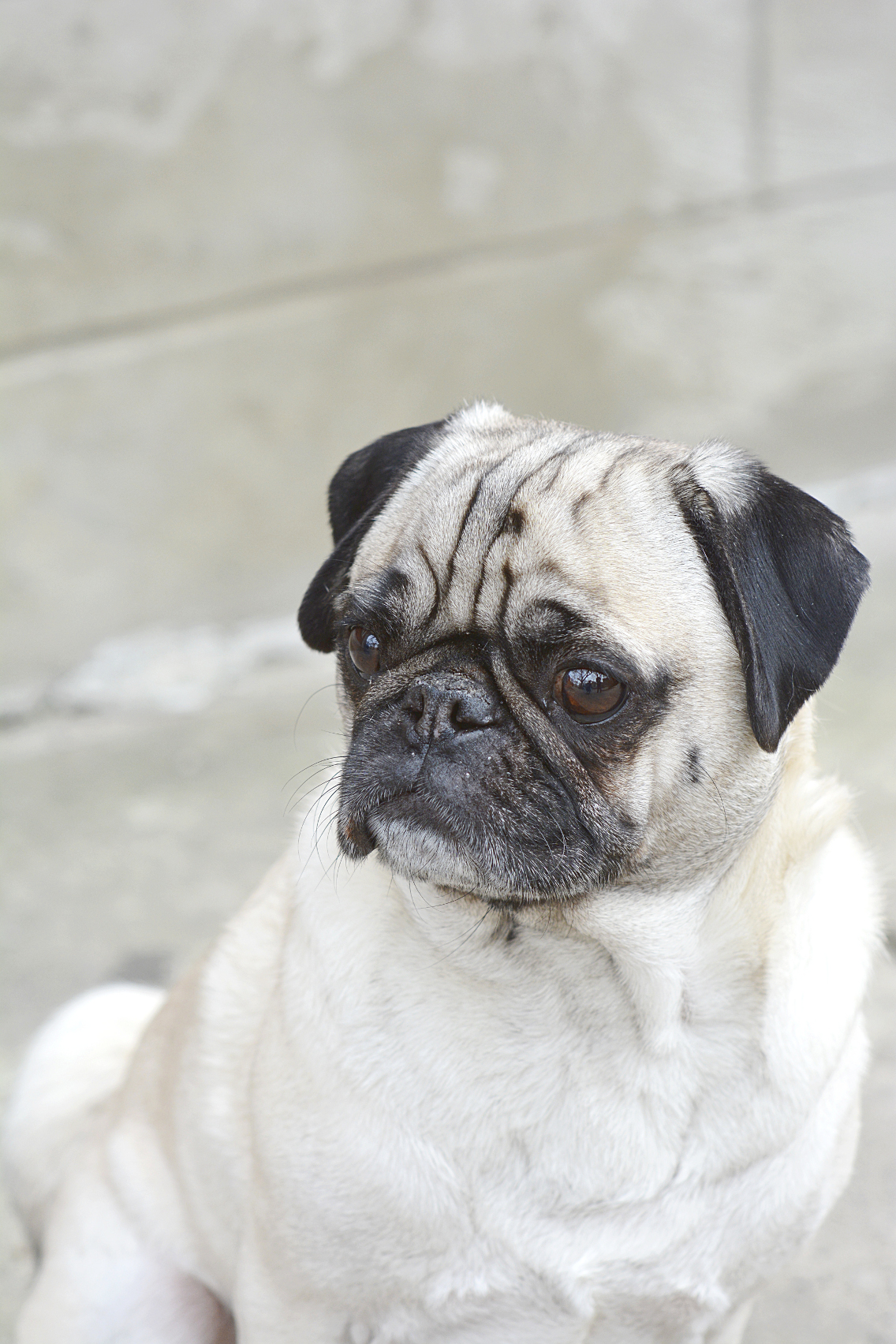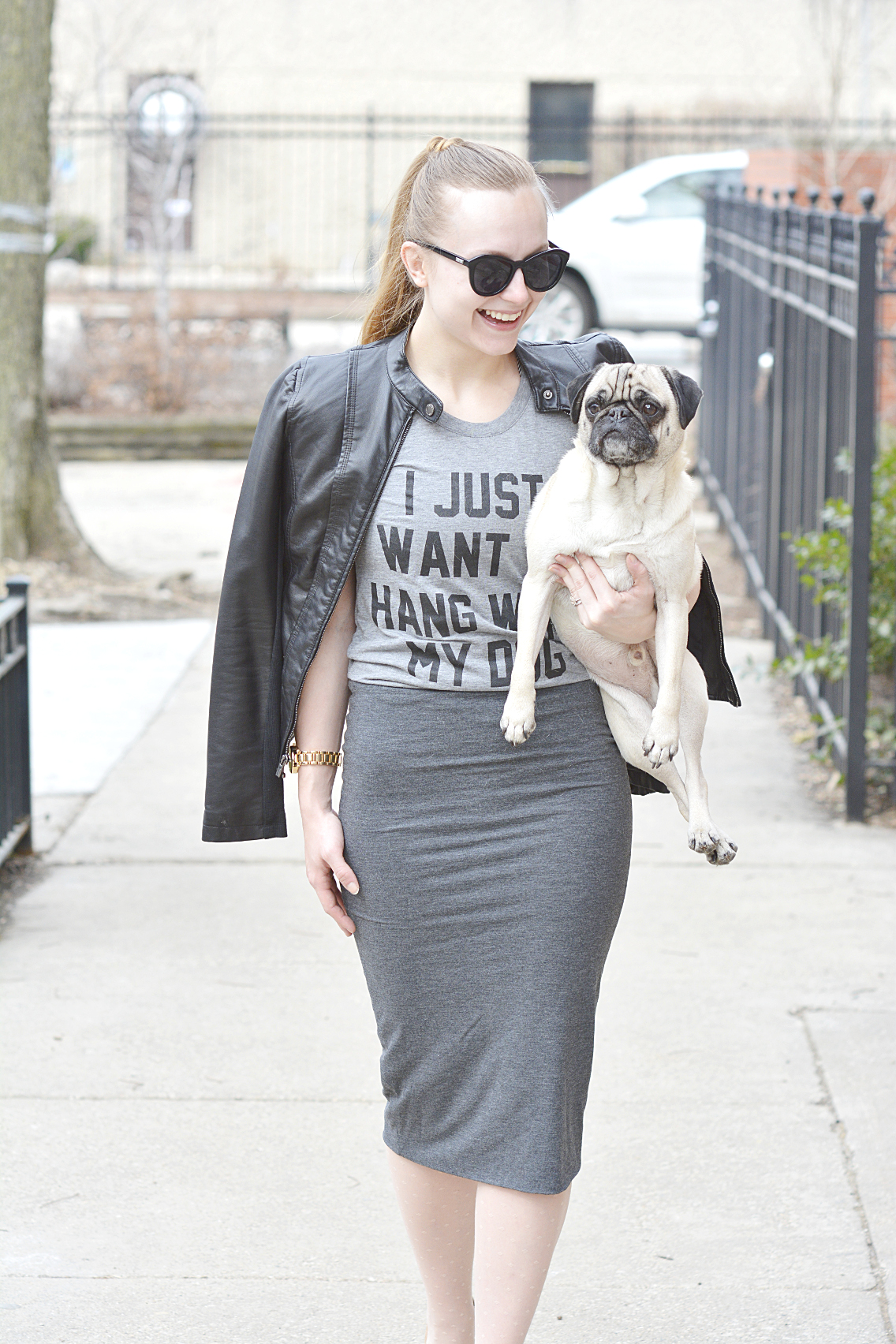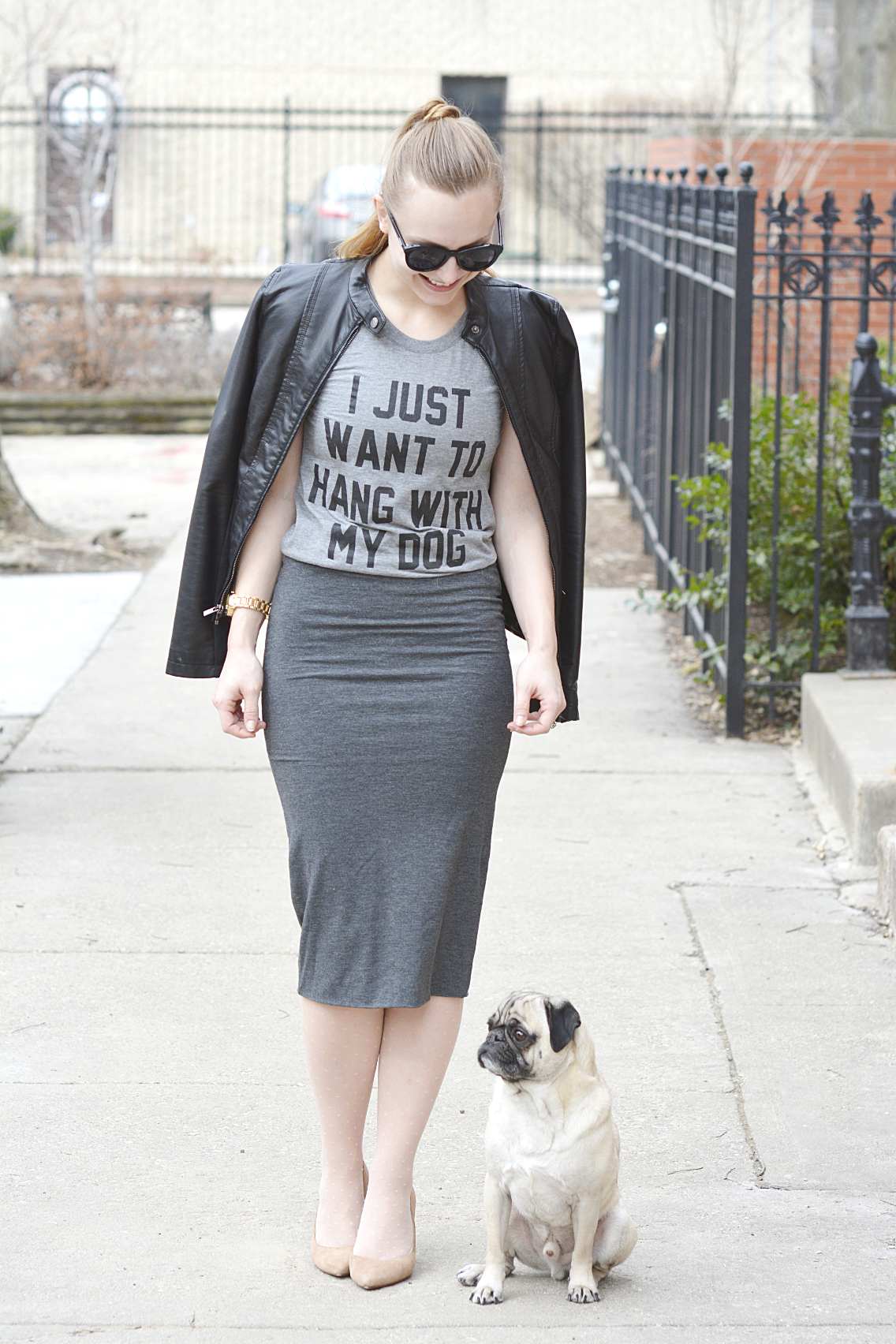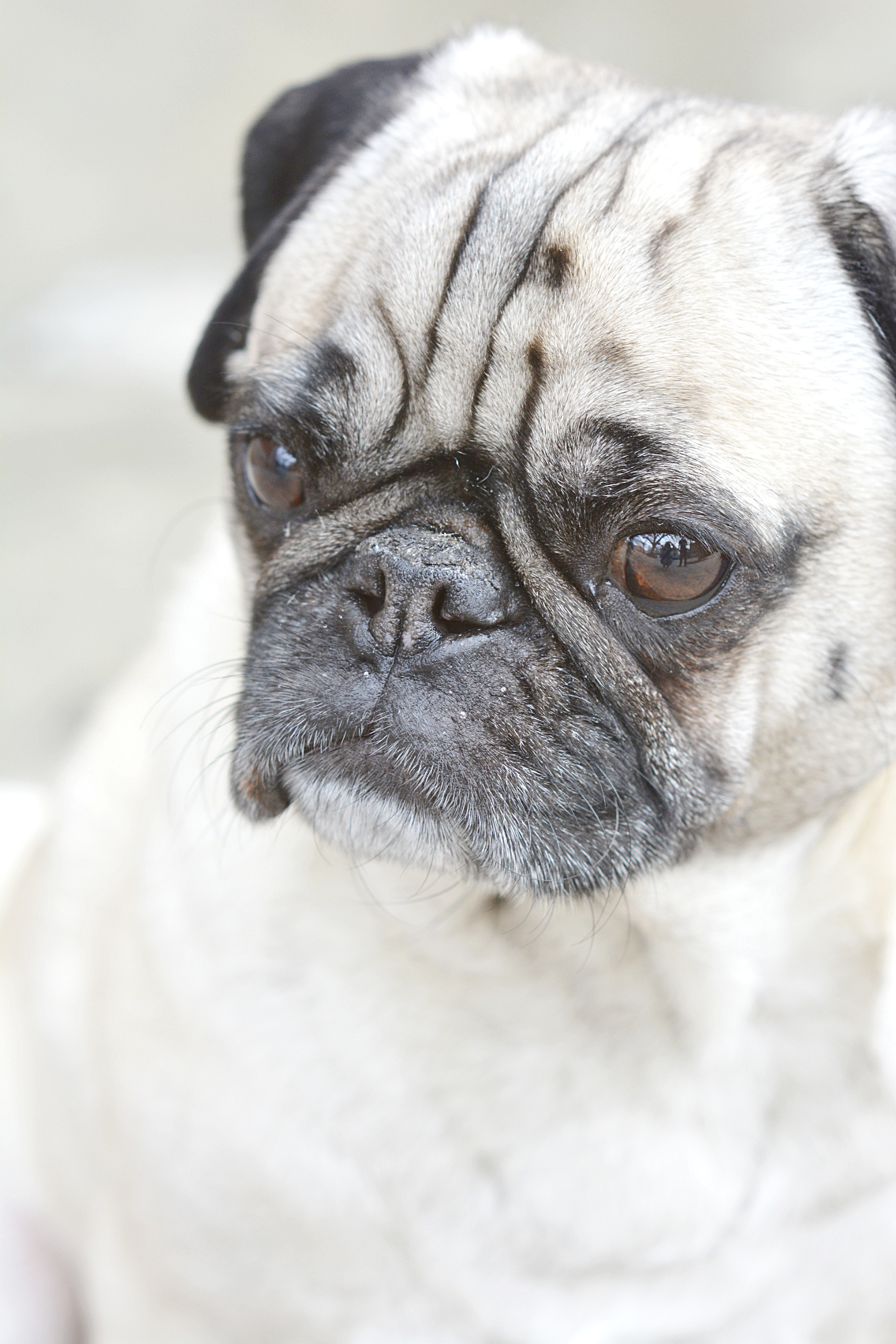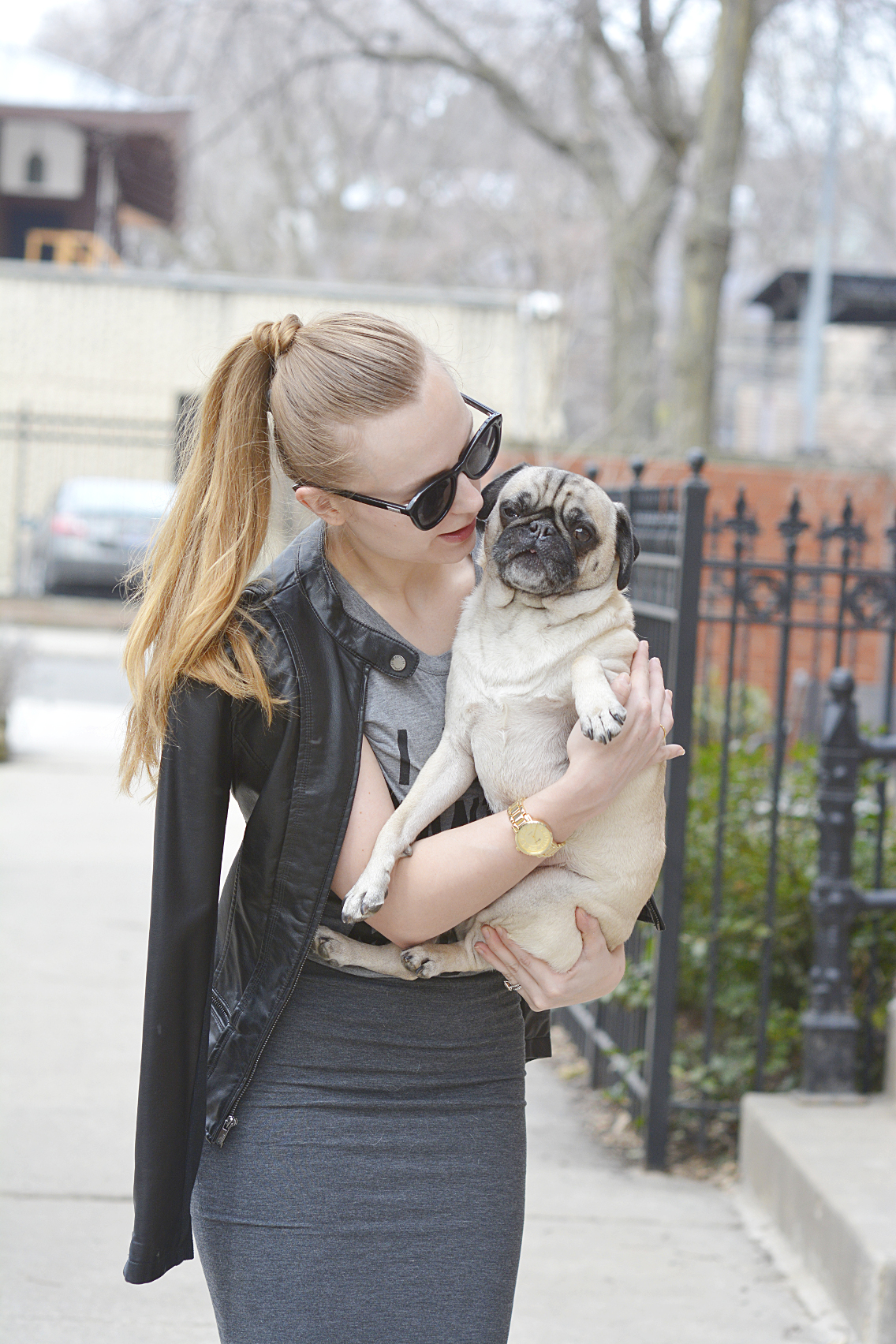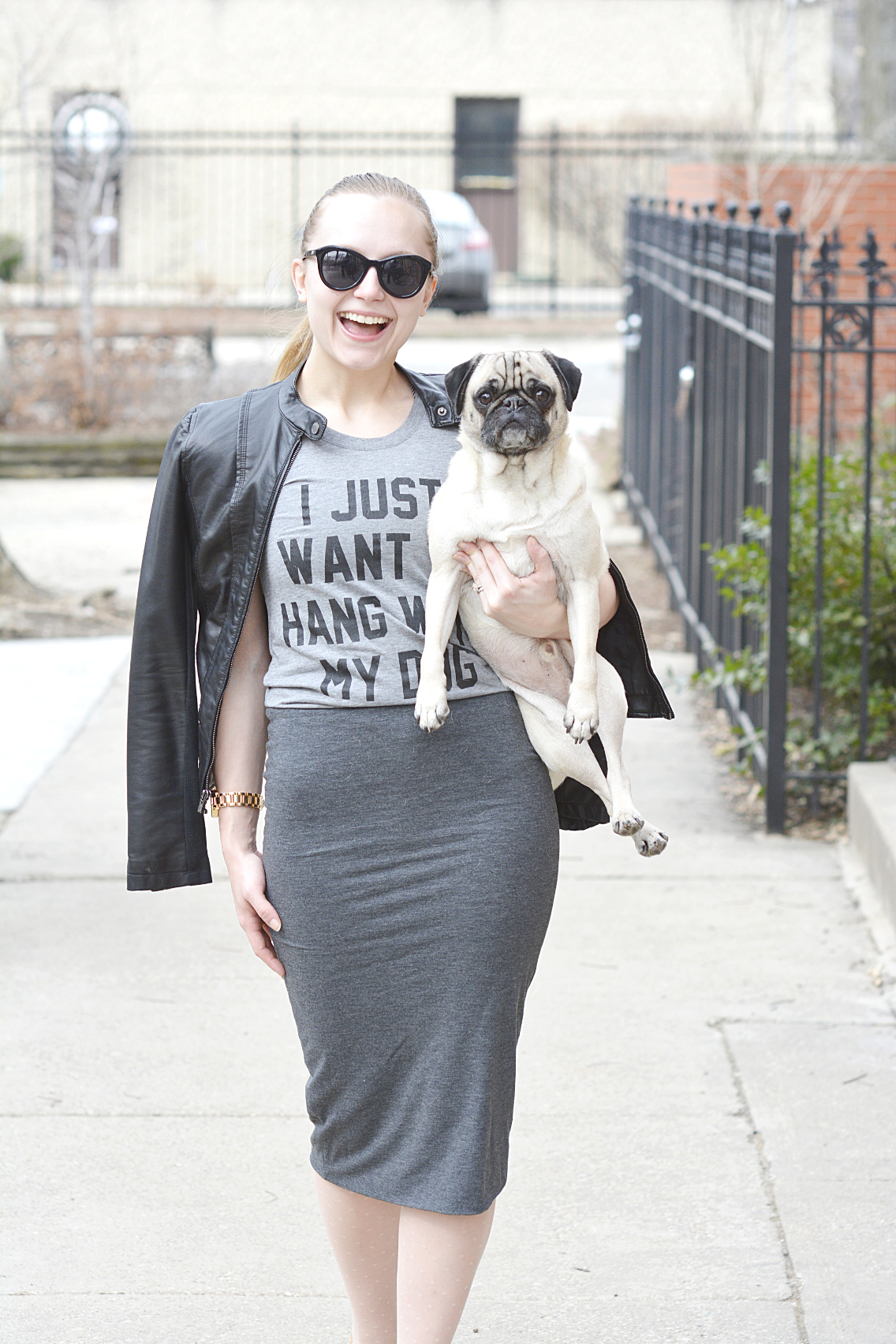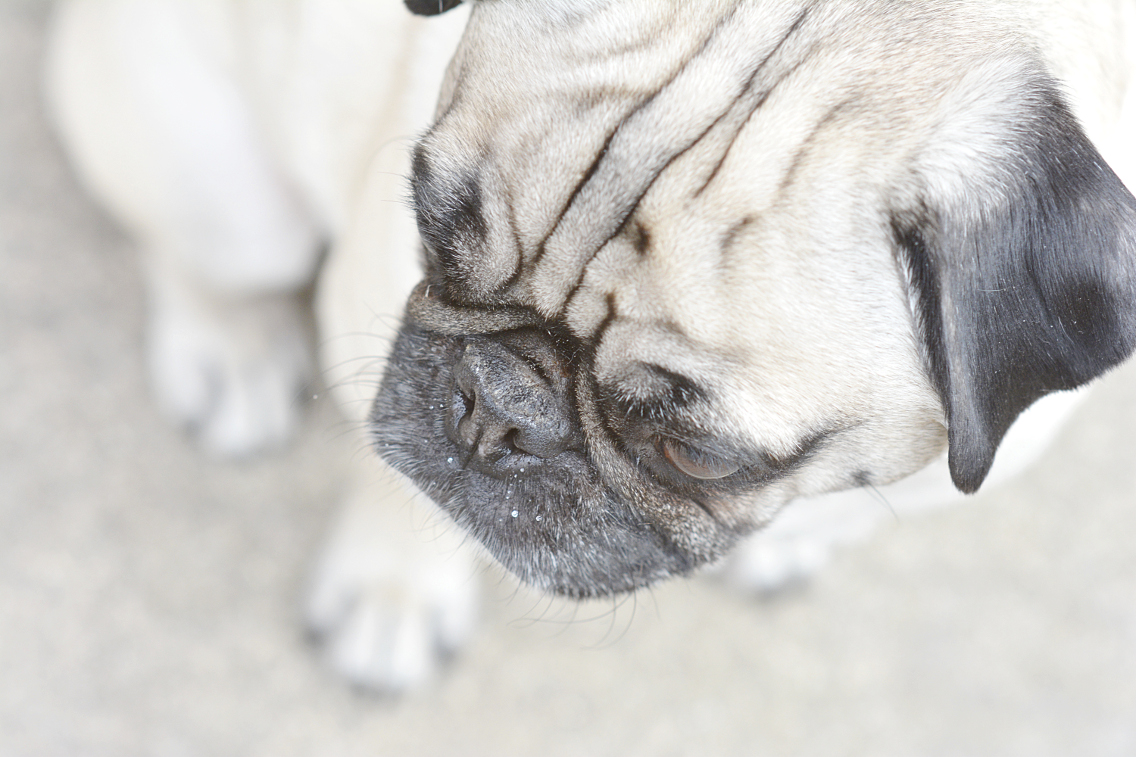 Shirt – c/o The Daily Tay on Etsy (here)
Skirt – Express Knit Pencil Skirt in Grey (here)
Jacket – Express 'Minus the Leather' Peplum in Black (similar here)
Pumps – Dune London 'Appoint' in Taupe Suede (other colors here)
Tights – Nordstrom Sheer Dot (here)
Watch – Lulu's 'Ahead of Schedule' in Gold (here)
Sunglasses – Le Specs 'Peach Pit' Cat-Eye in Black (here)
Lips – Burberry Beauty Lipgloss in Rosewood (here)
Pets make such a difference in our lives — they relieve depression through their unconditional love and soothing presence as well as protect our hearts by lowering blood pressure. They are our best friends, our constant companions, our rocks, our motivators. When my father died in 2010, Apollo was still a very young puppy but I honestly don't know how I would have survived it all without him. He makes the best lap warmer, the best little spoon and has the cutest habit of diving headfirst under the bed covers when he doesn't want to get up in the mornings (lazy pug!).
And it's true that even as I type this, Apollo is laying across my lap jealous of the meticulous attention I give my blog.
So I fell head-over-heels for this shirt and swooned even more when I discovered that 20% of all sale proceeds are donated the Chicago shelter Felines and Canines! It's incredibly soft, long and perfect for those of us who spend a lot of time out of the house thinking to ourselves "I just want to hang with my dog".
Shop the shirt and announce your canine love all while donating to a good cause here!