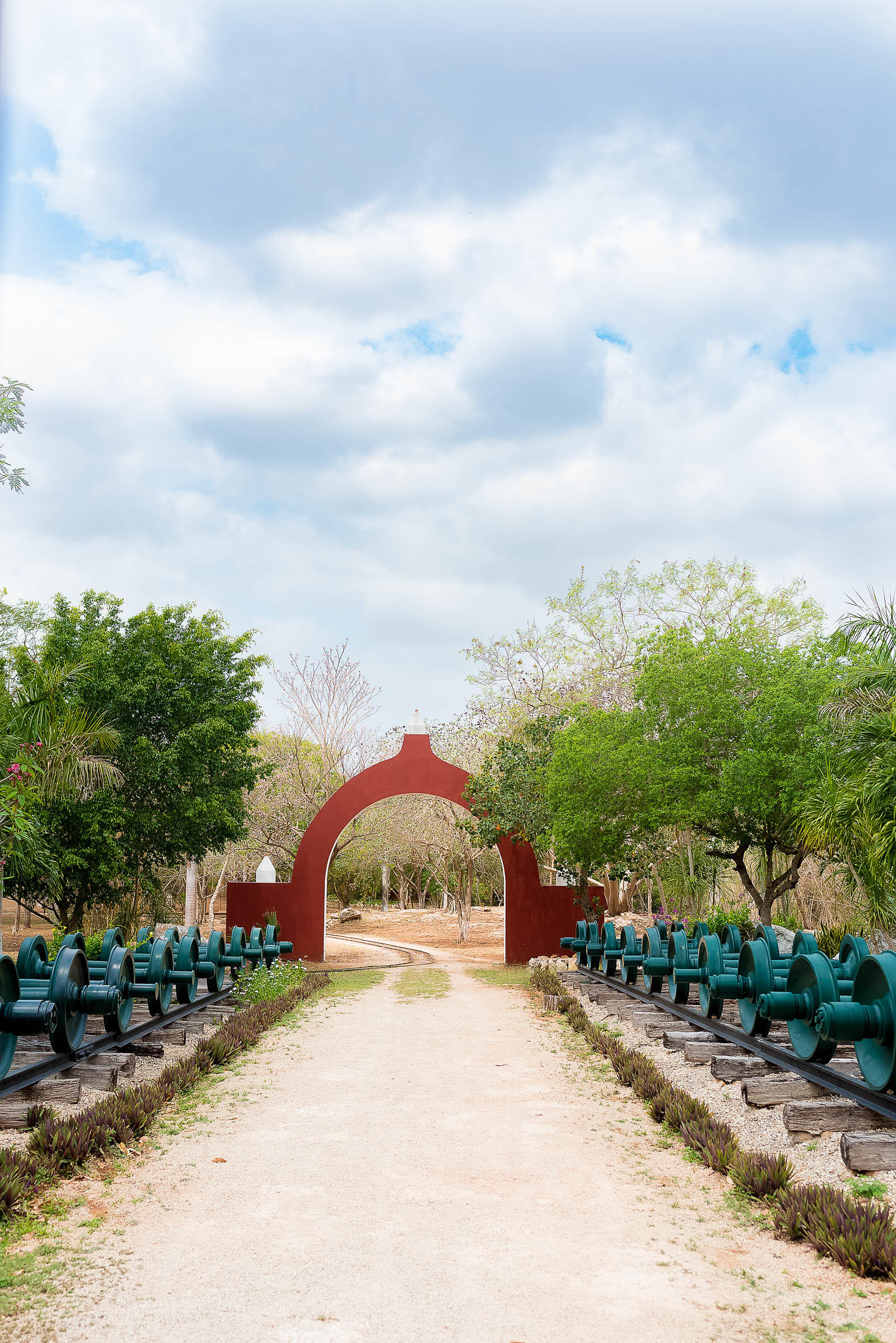 When you think of the Yucatán most people think of beaches, Mayan ruins (like those at Chichen Itza, Tulum, or the lesser-known Ek Balam), cenotes, and… if I'm being honest… margaritas.
But the Yucatán Peninsula has a rich cultural history that can actually be enjoyed WITH all of those things too.
It's time to break out of the resort gates and see some living history.
Perhaps at a true, living-history hacienda operating nearly the same as it was 100 years ago?
Welcome to Sotuta de Peón. A museum, hacienda, hotel, restaurant, Mayan cenote, and sisal farm ALL in one.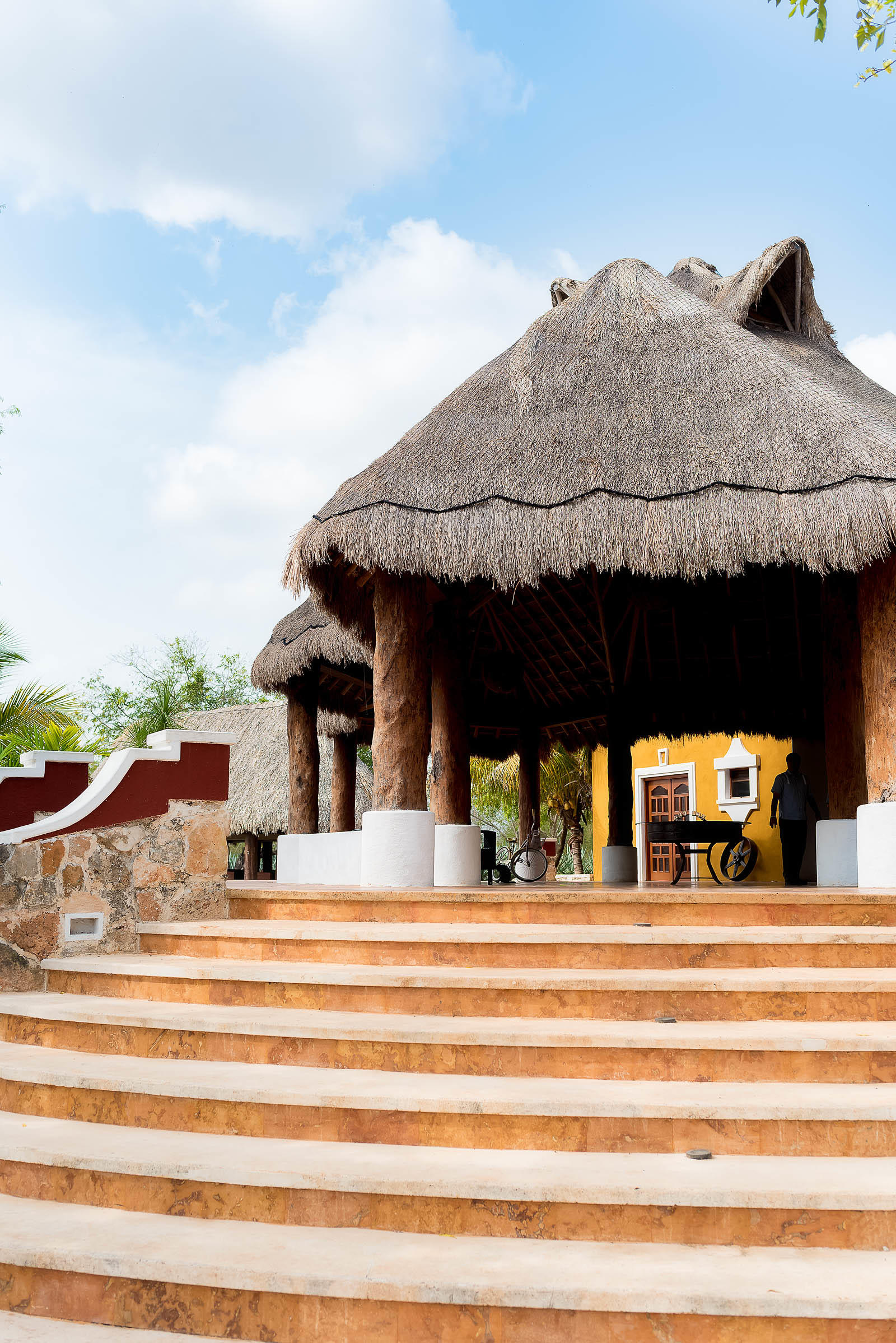 Located just an hour or so outside of Mérida, Sotuta is the sort of place you want to budget half a day at at least.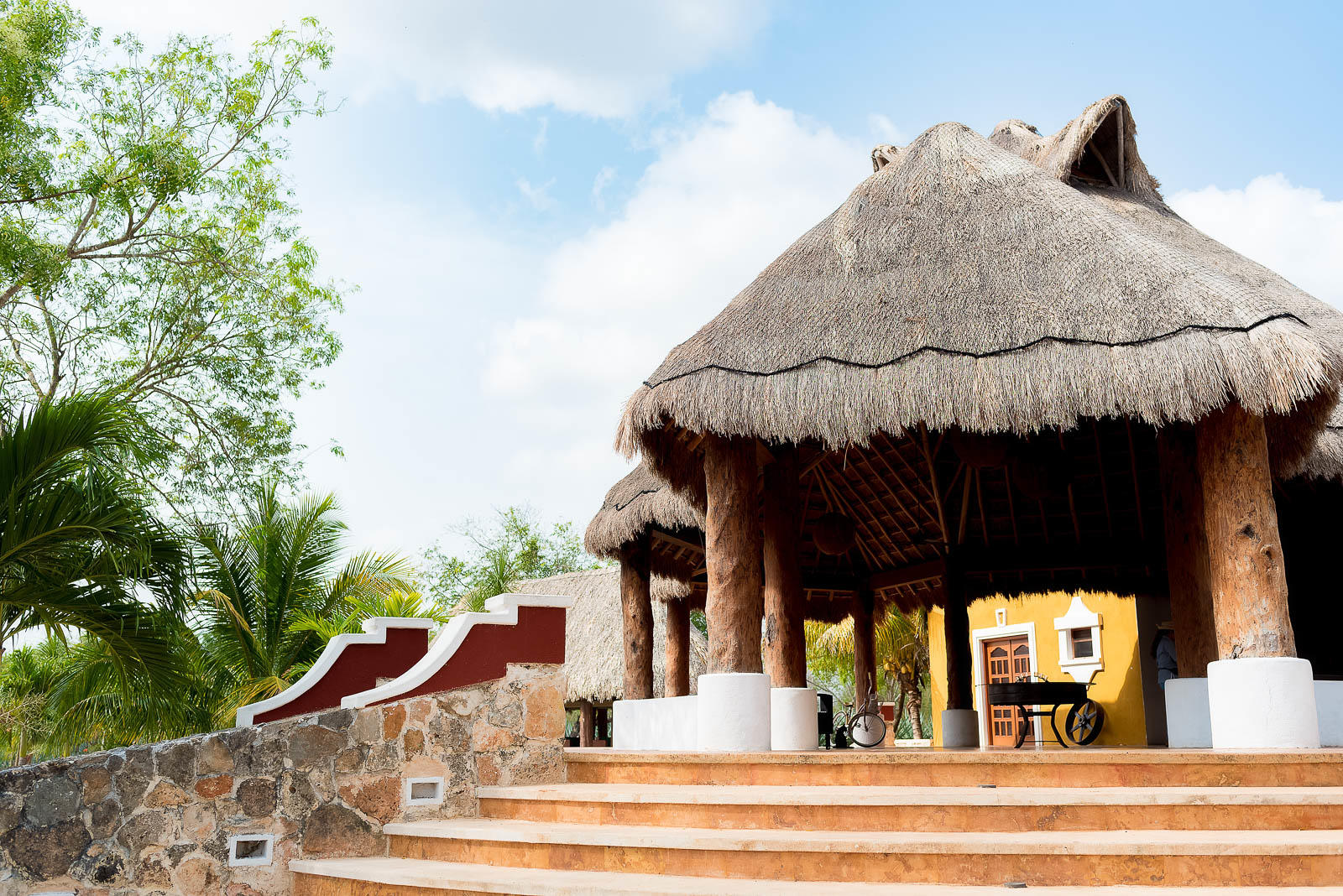 Because its one of those places you're really going to want to explore thoroughly.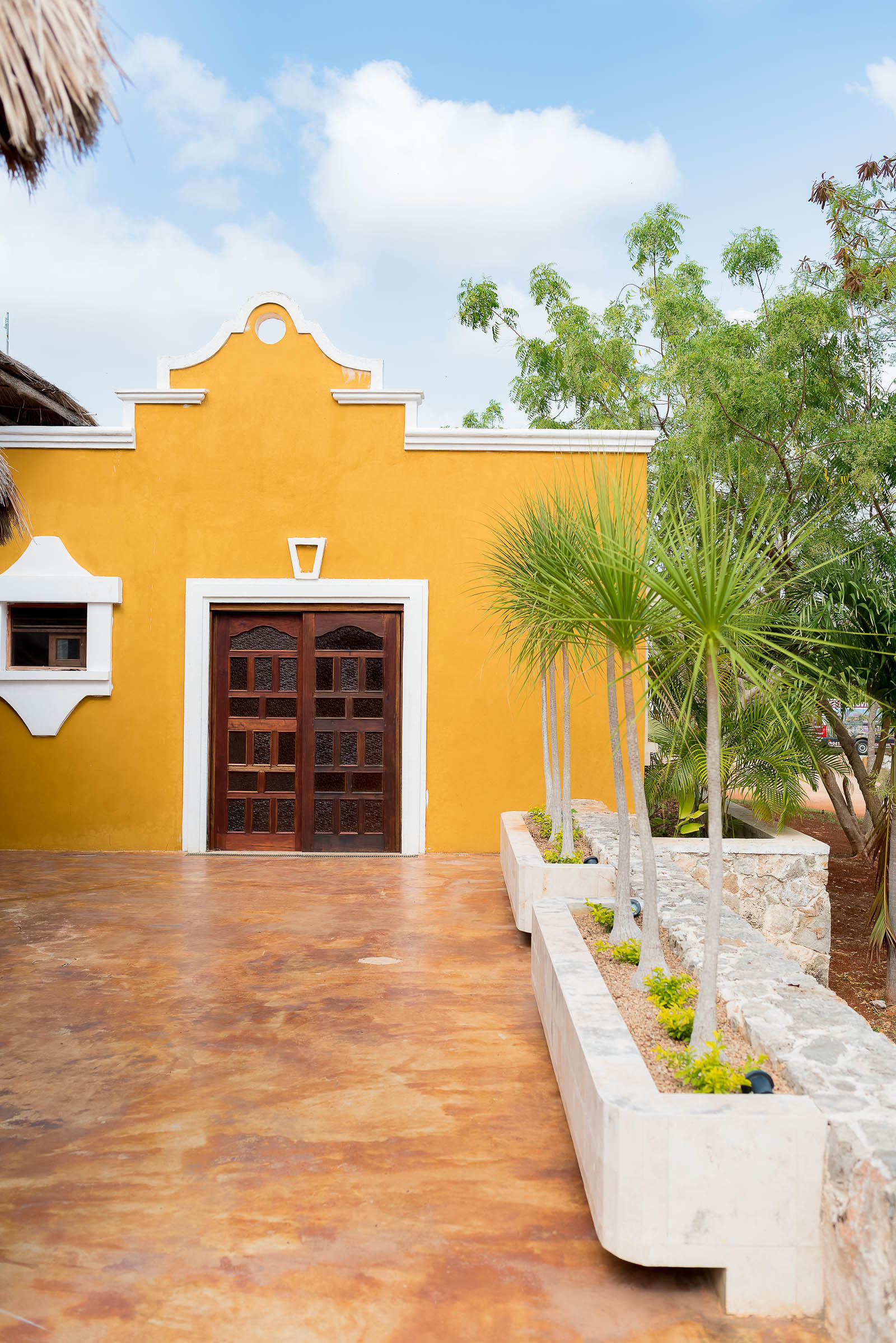 Originally built at the end of the 19th century, Sotuta de Peón was restored as a living history museum over 12 years ago in order to share the rich history of the haciendas in the 19th and 20th centuries, touching on their vast production, incredible wealth, and also the inevitable wealth inequalities amongst hacienda residents (read more about the violent history of this region here).
It's a unique place for appreciating both the beauty AND the true facts of history.
Shall we step inside?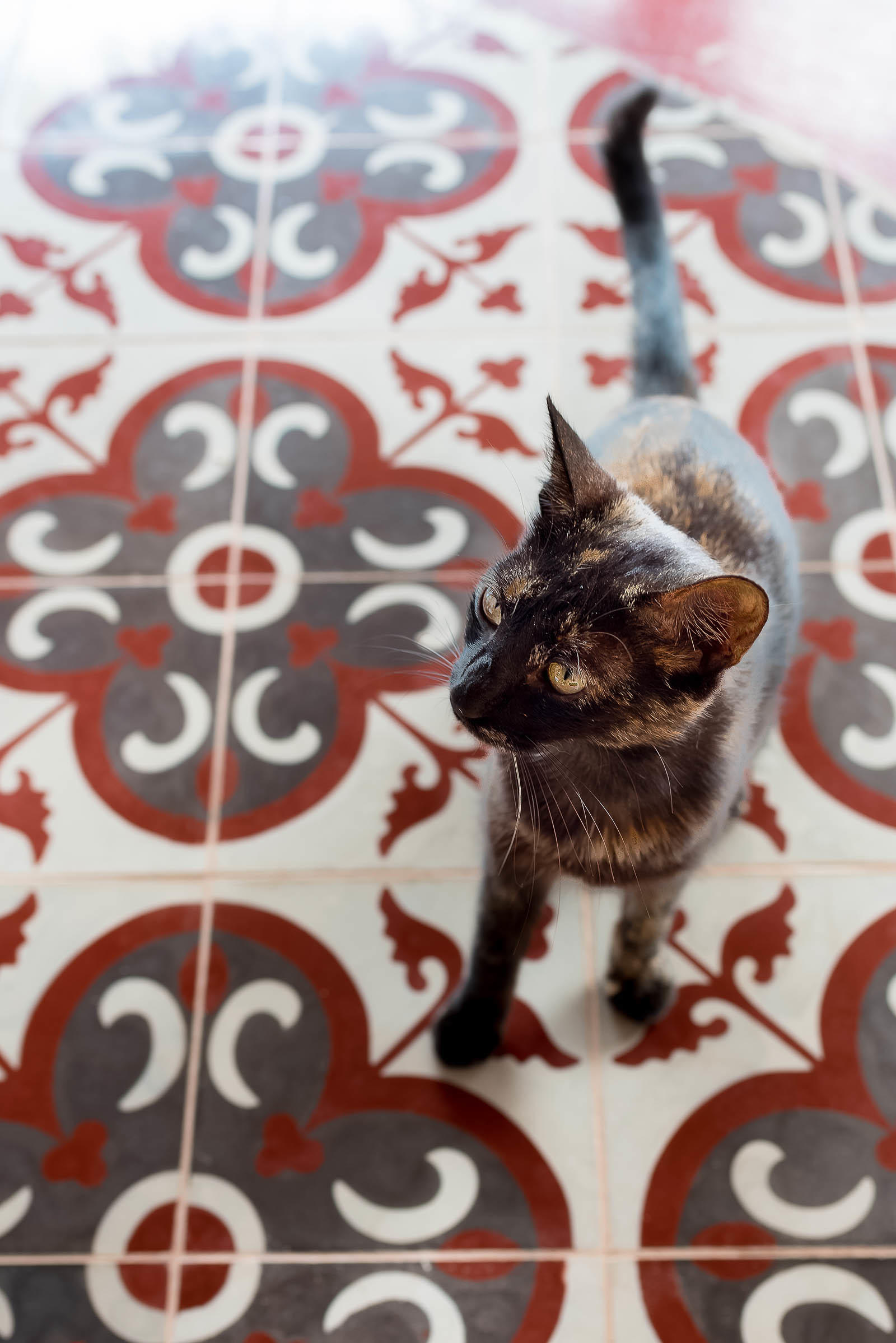 Upon arrival we were greeted very warmly by the locals.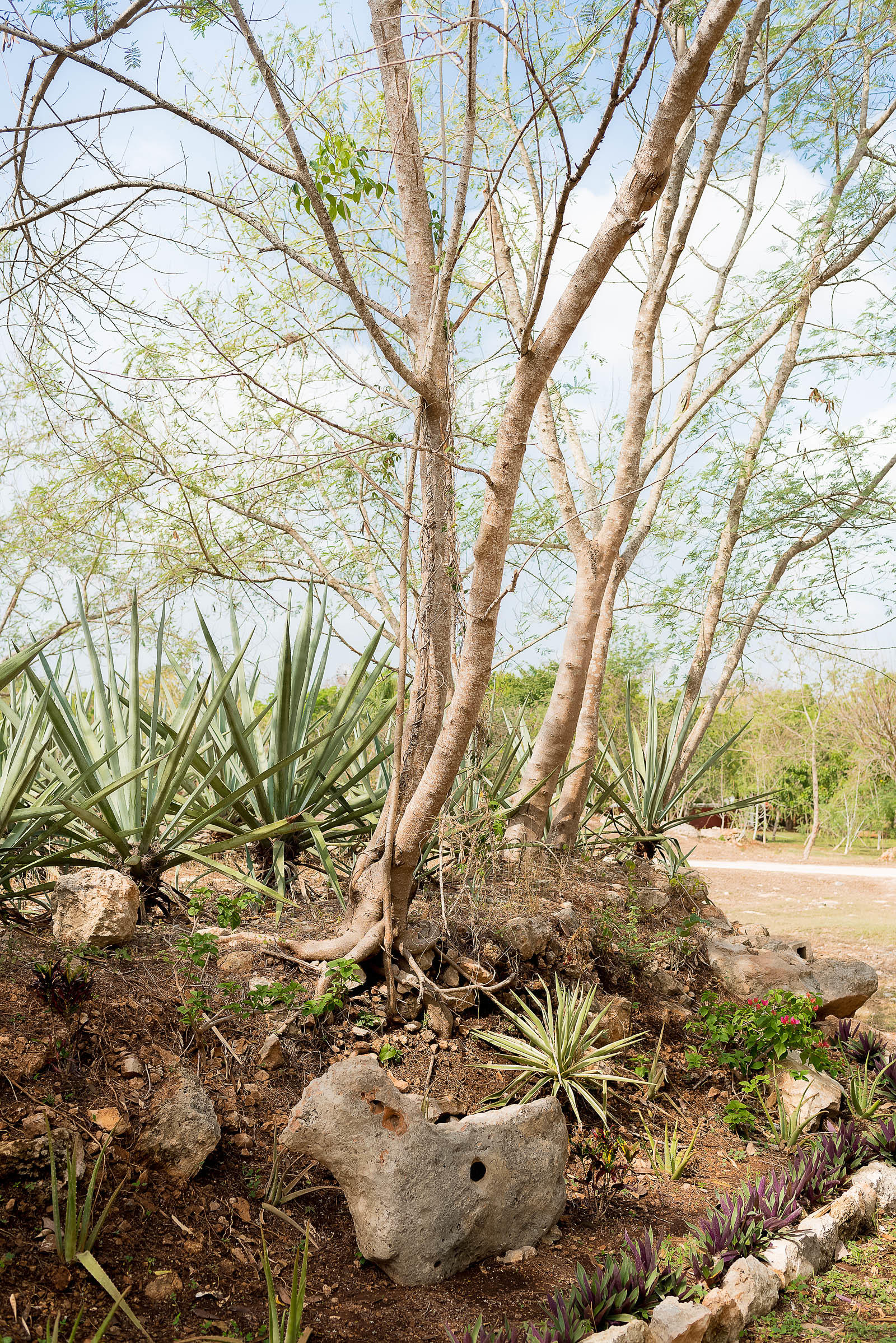 And immediately began our tour.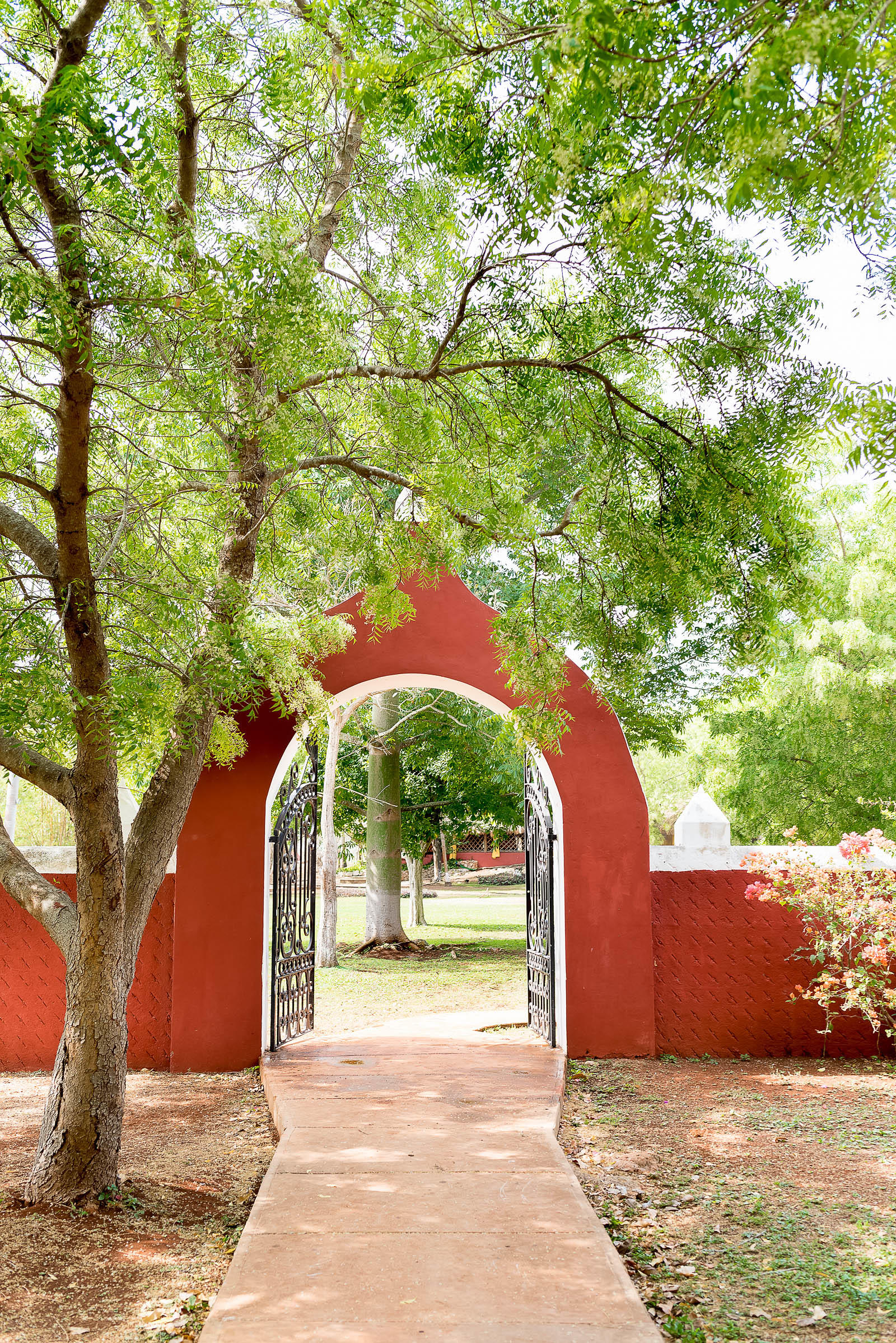 Which took us through the many manicured grounds of the hacienda…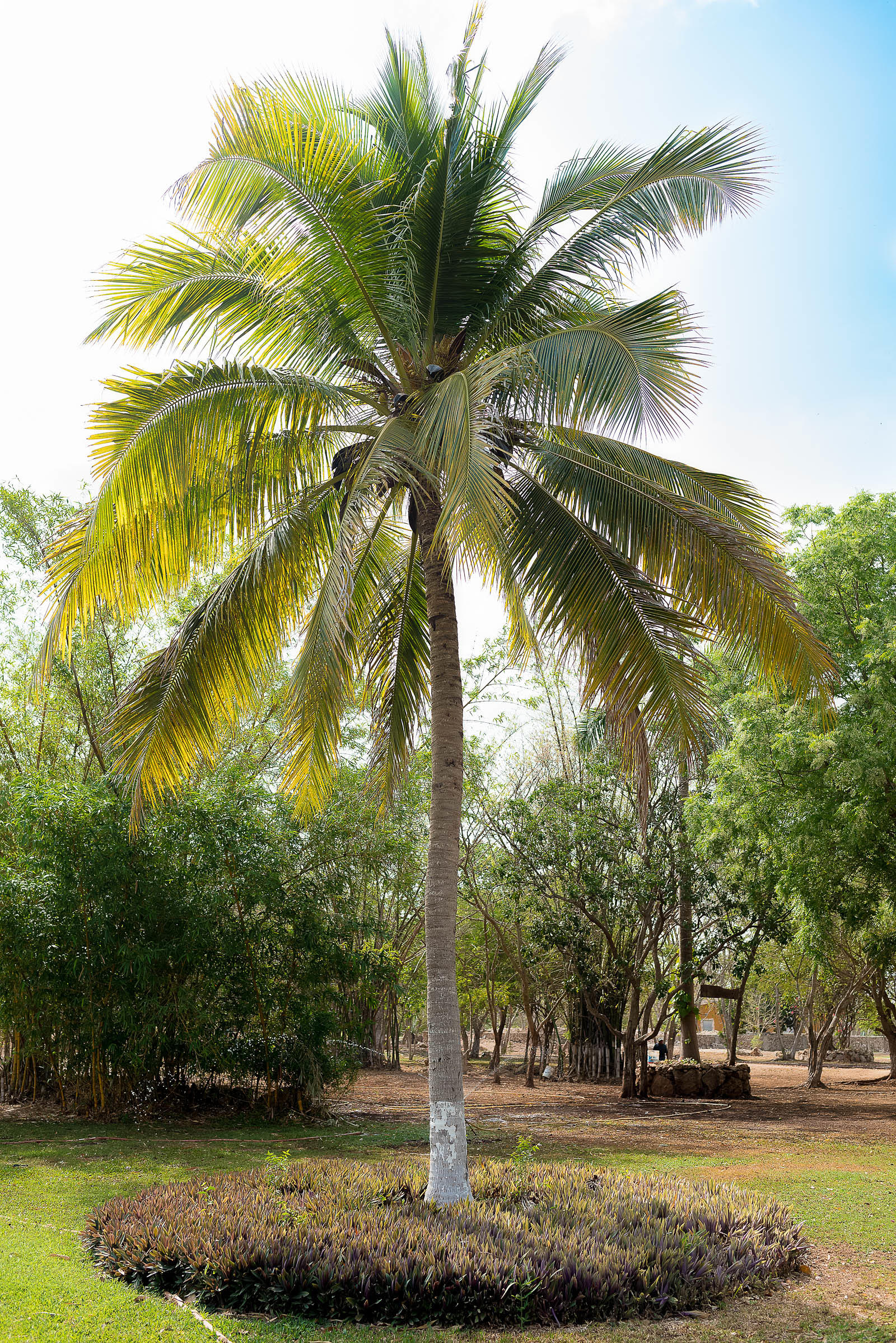 Filled with palm trees,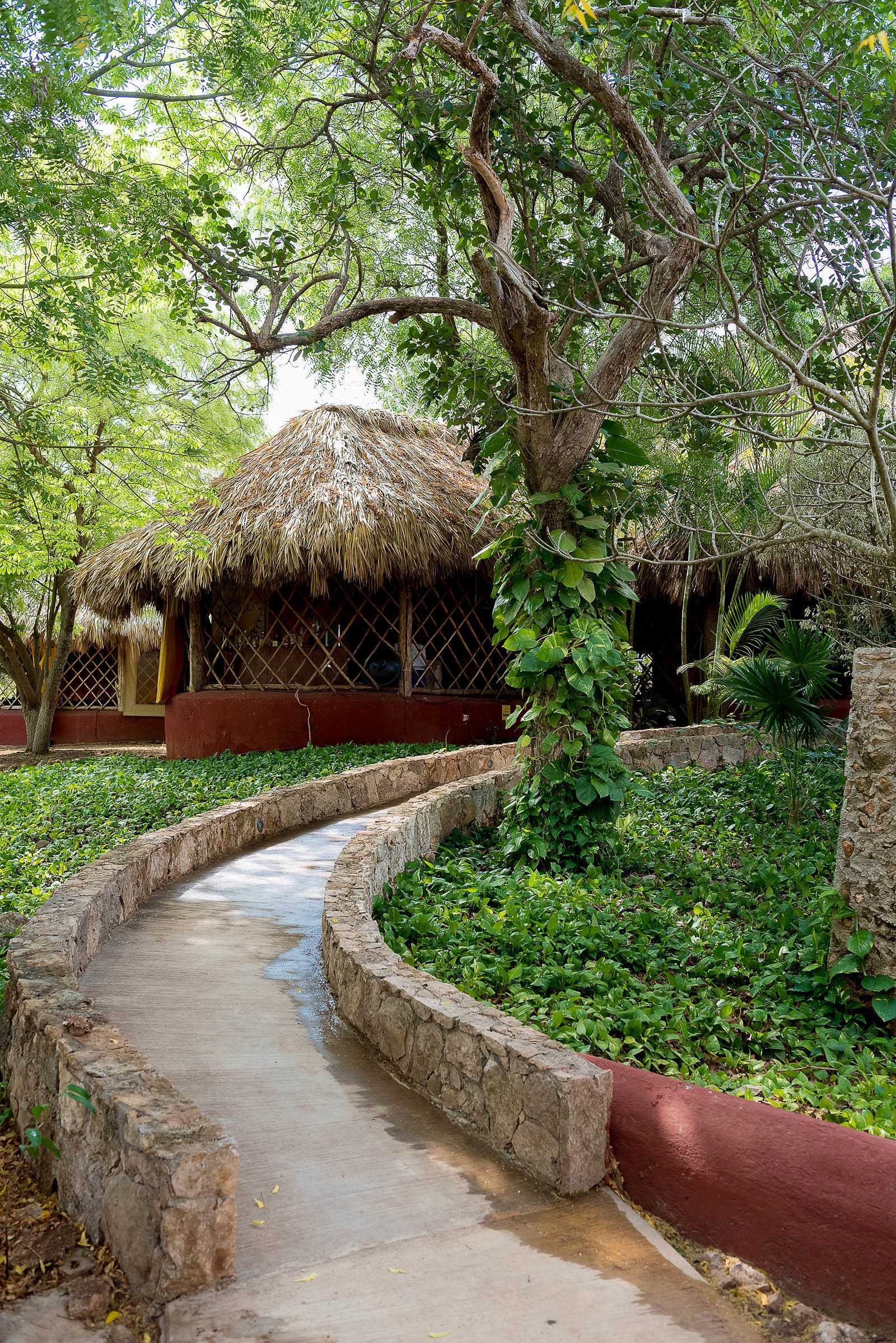 And plenty of lovely huts and winding pathways.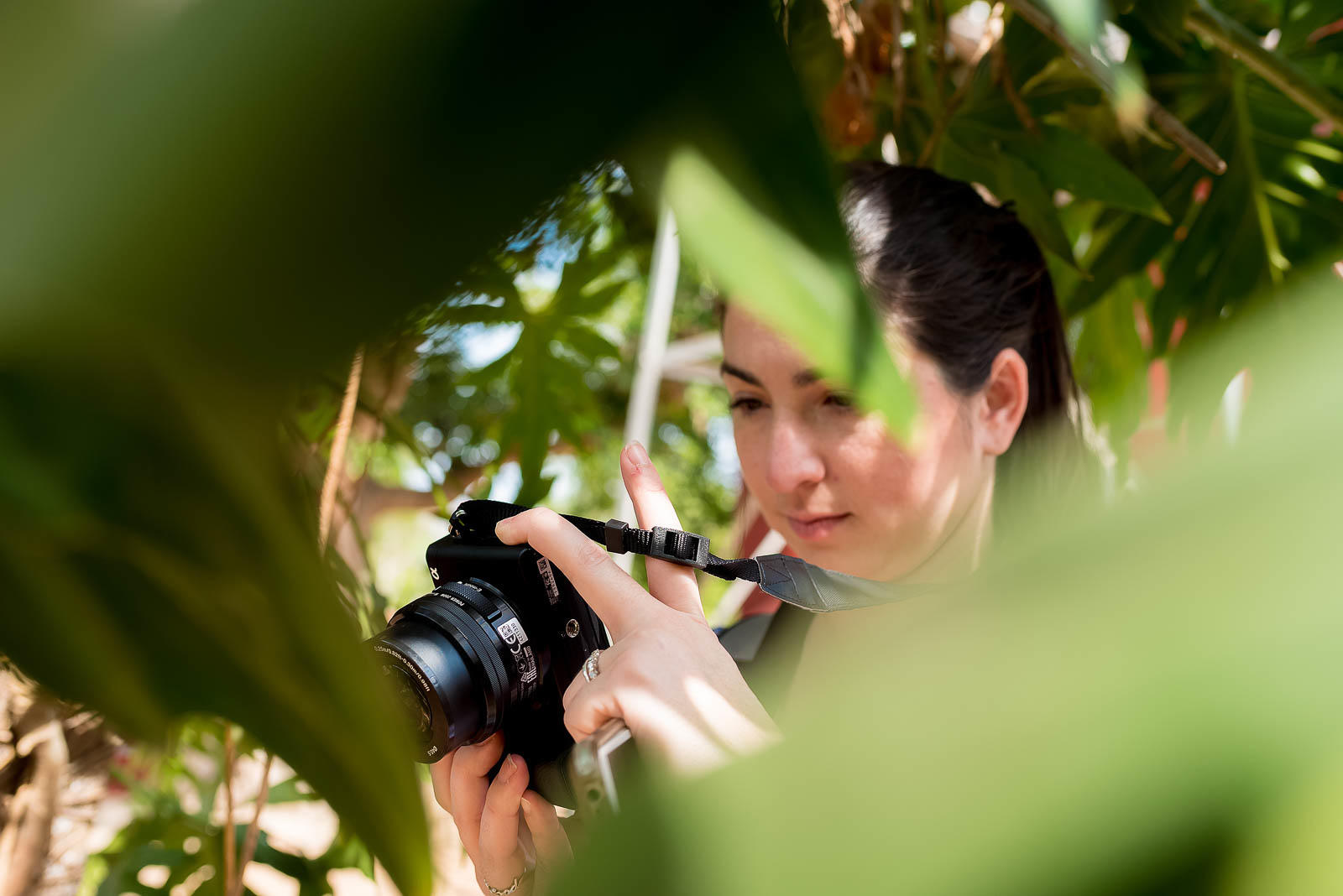 (I spy Erin shooting in the jungle! Have you checked out her new blog yet? As Chicago's reigning food Instagram expert, you're going to want to!)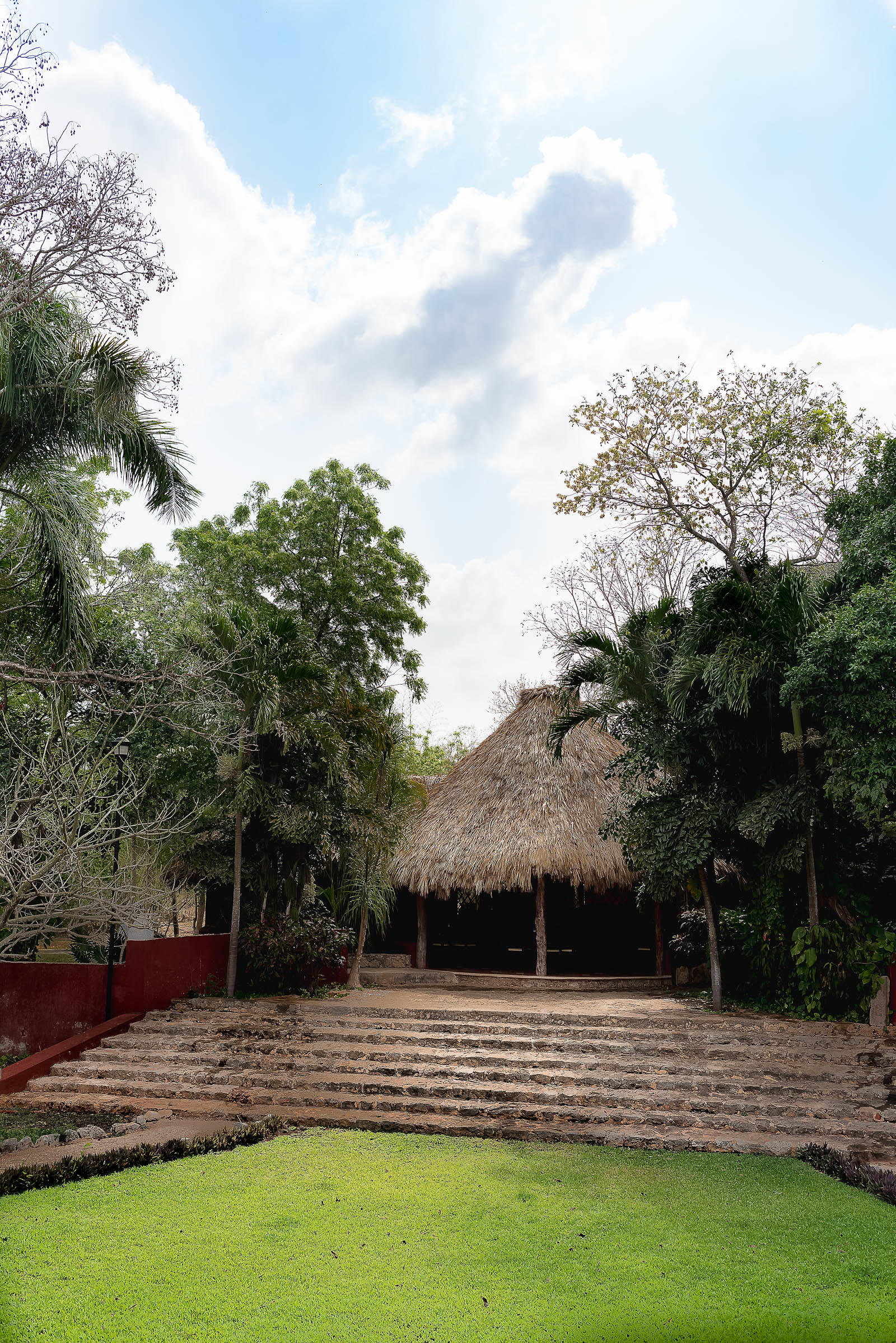 We approached the main hacienda house which overlooks many of the other buildings and lawns on the property.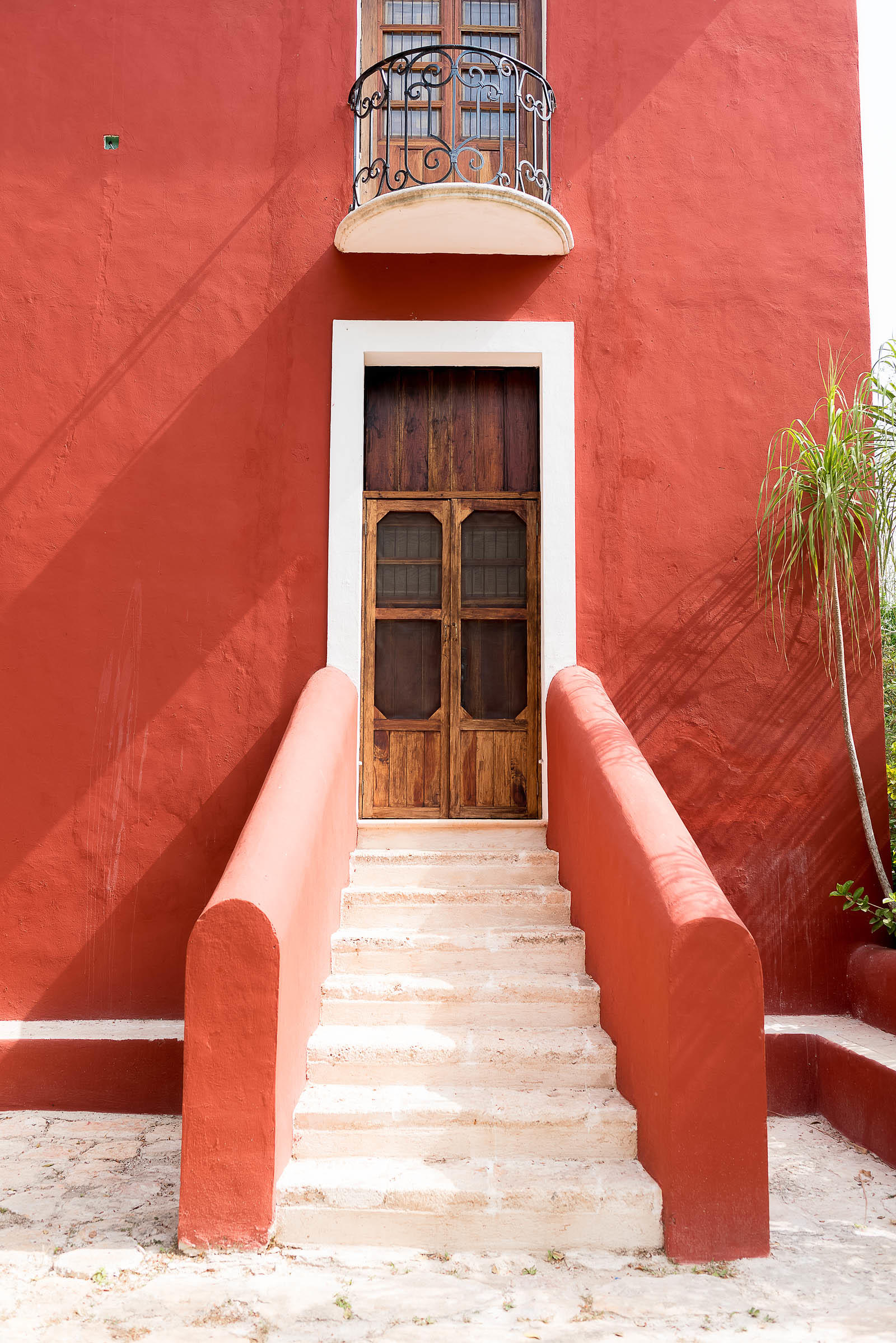 And the house itself is absolutely spectacular.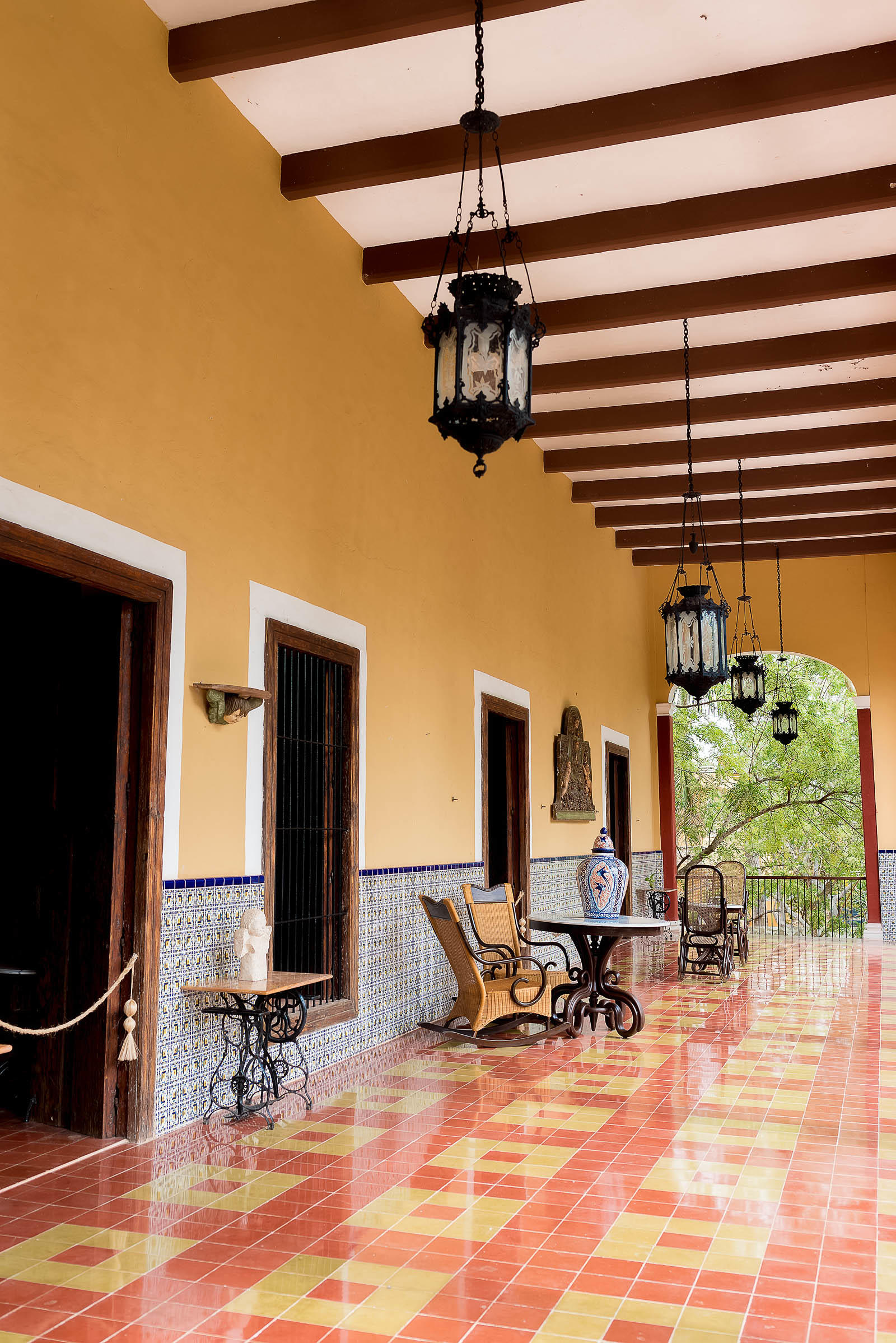 With its stunning verandas,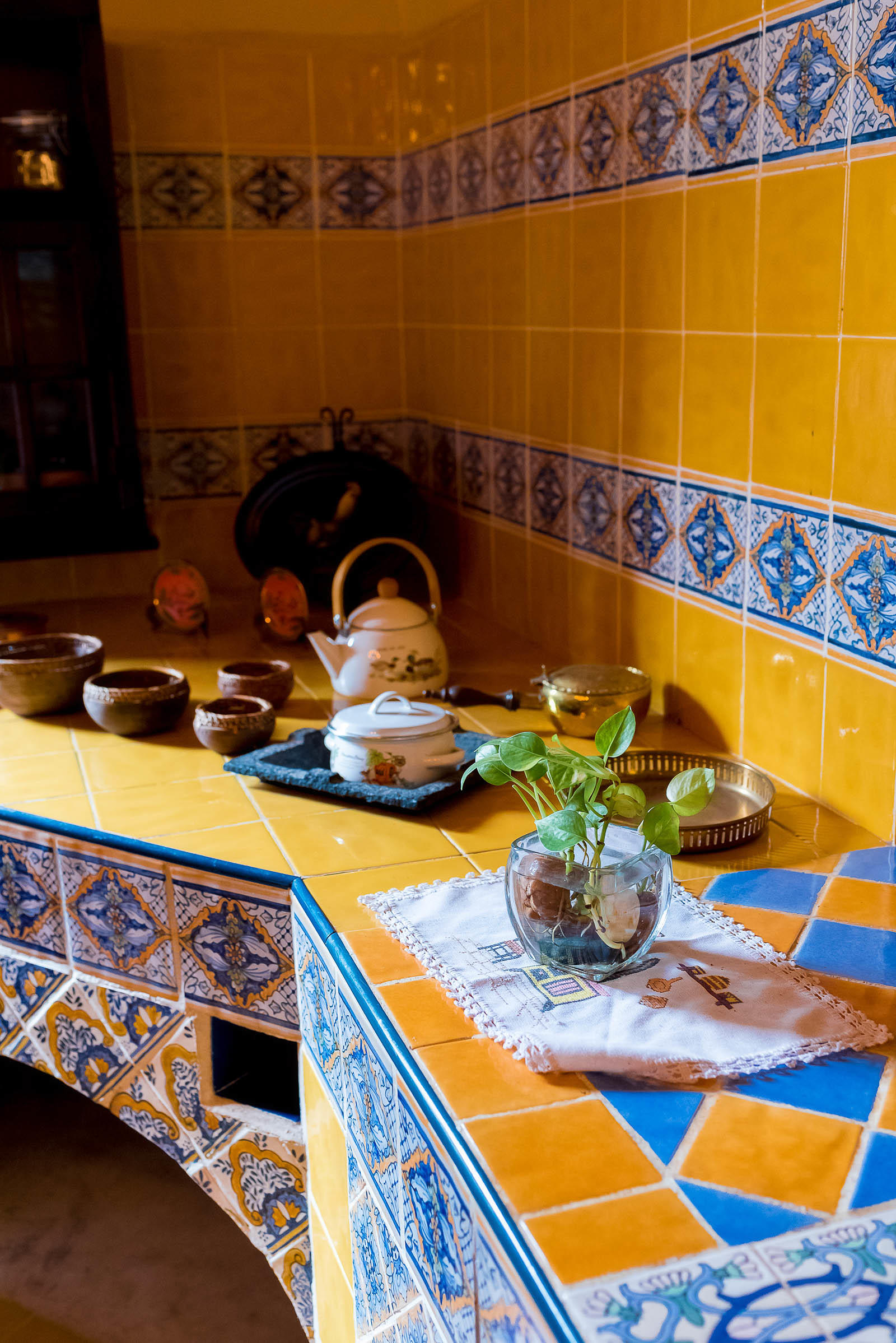 Amazingly colorful kitchen,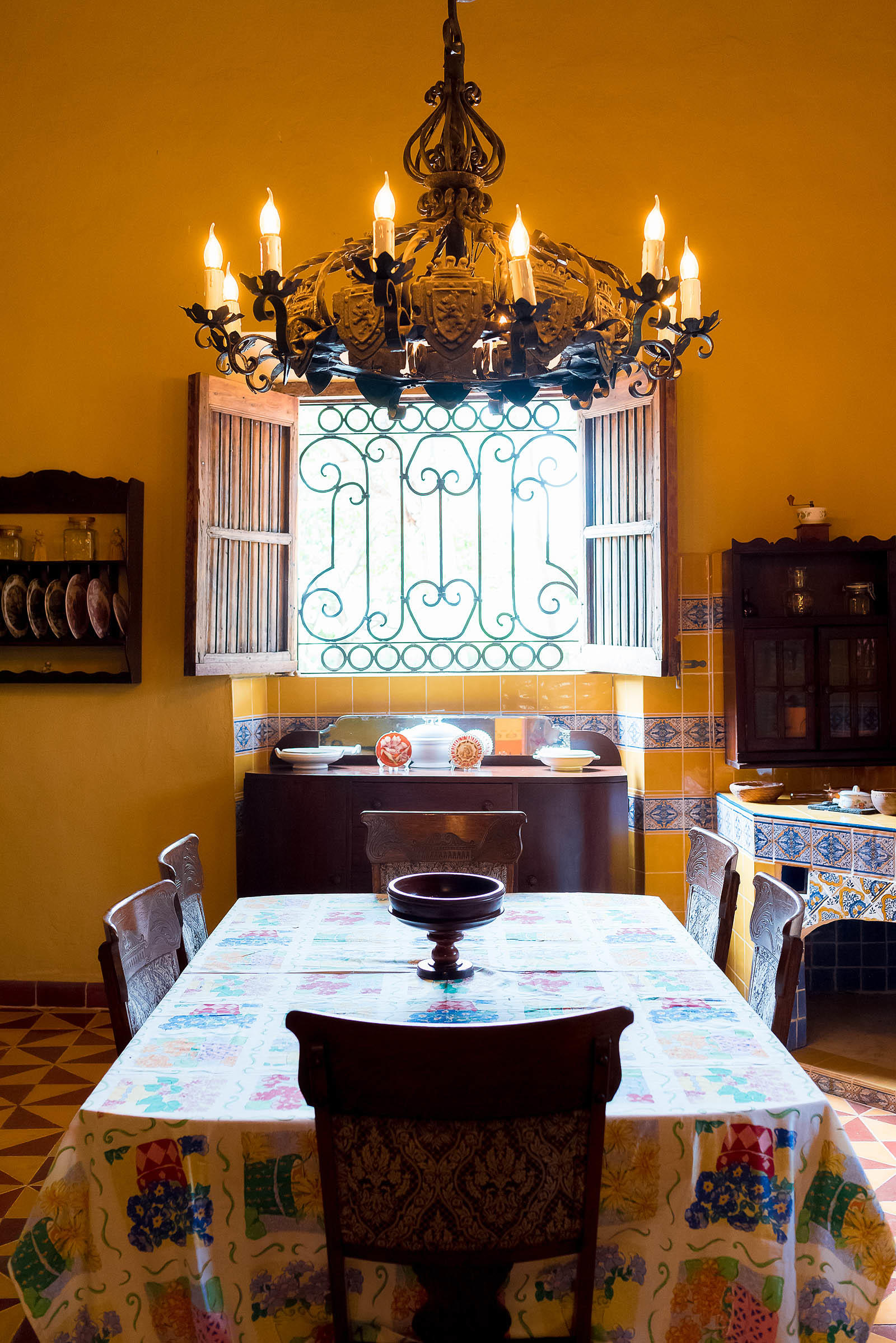 Beautifully furnished rooms,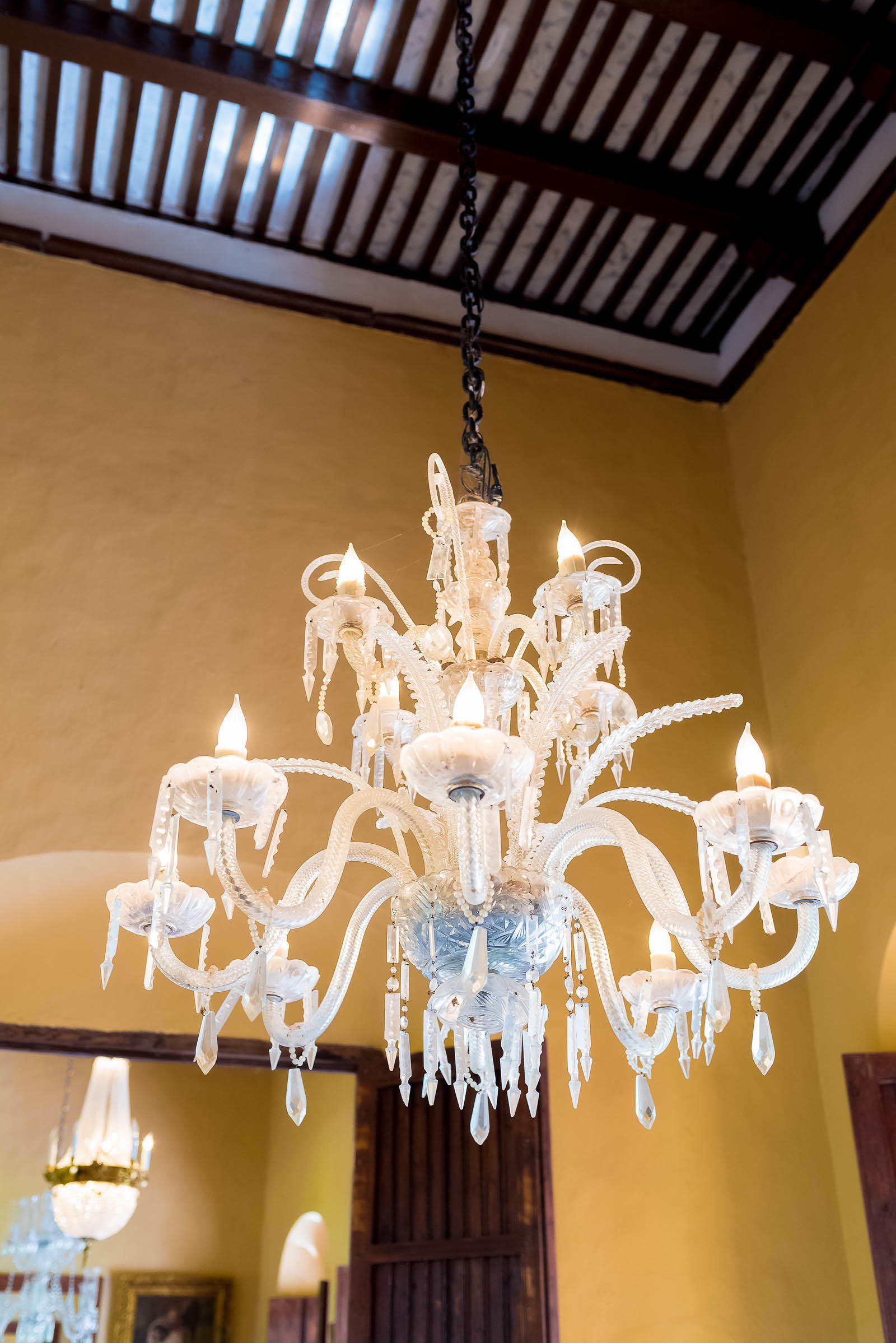 And breath-taking chandeliers.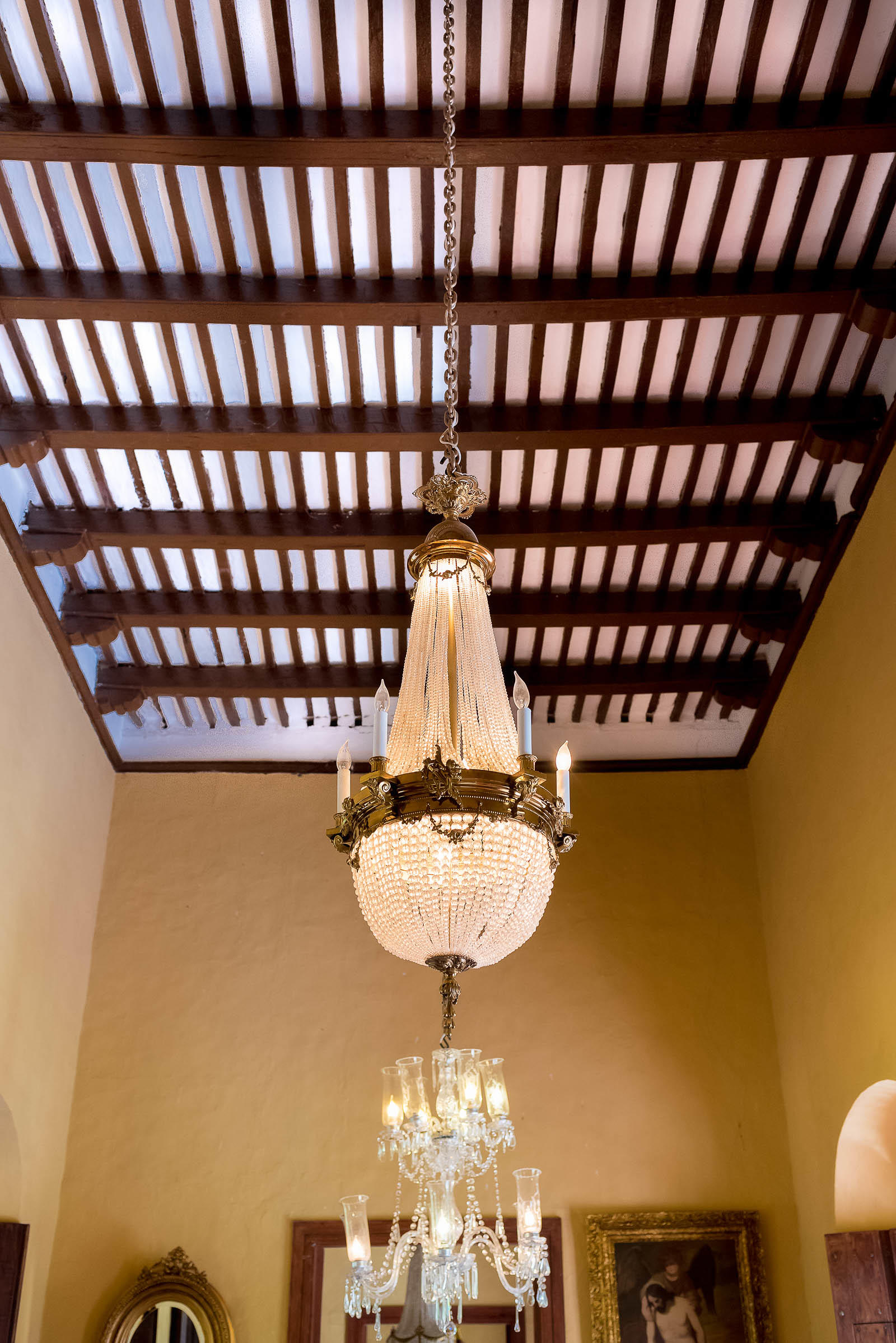 I swear I could have shot those chandeliers for decades and never tired of them.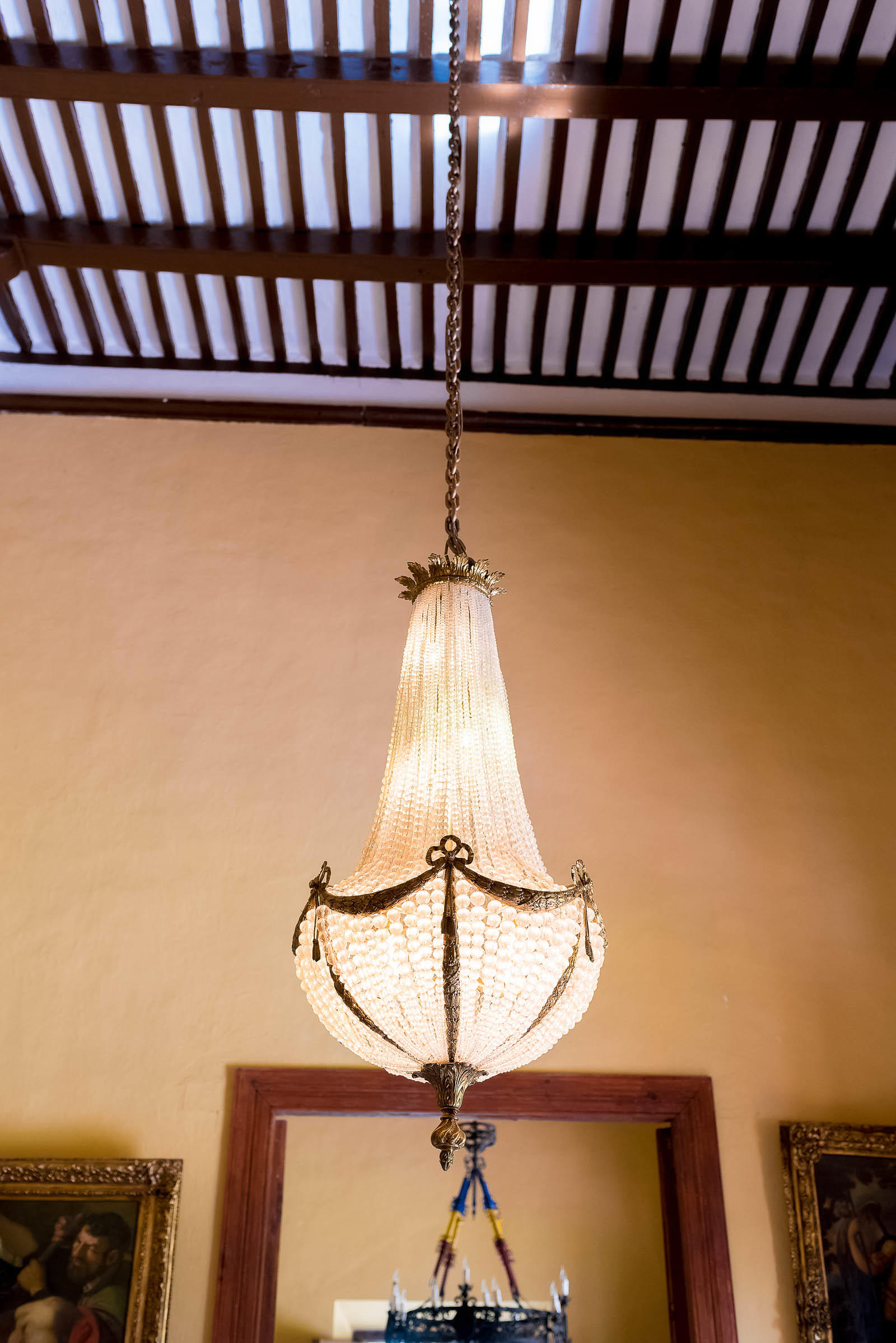 Ever.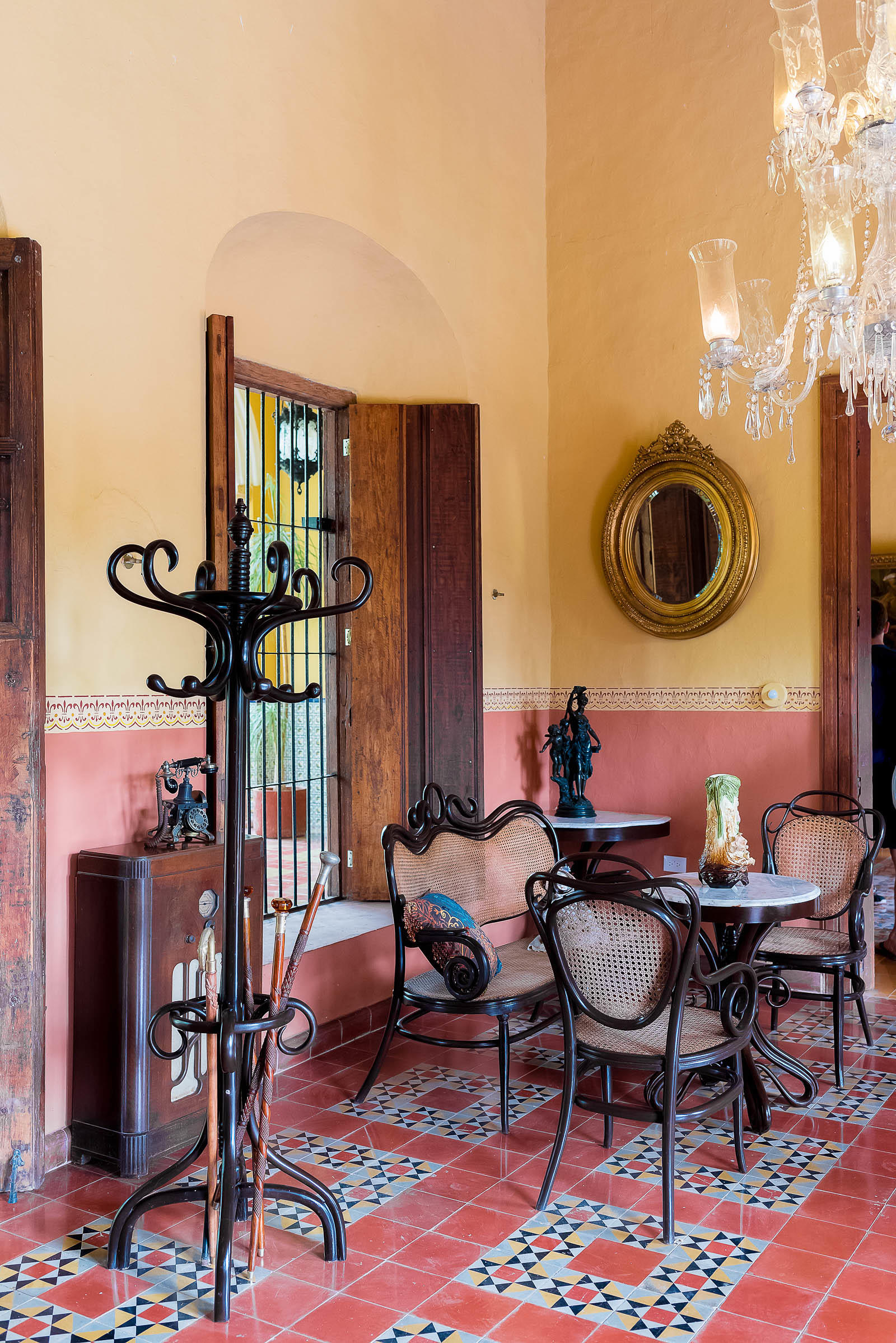 Other areas of the house mix beautiful bright colors with an old-world European decor evident in the many statues, mirrors, and ornate finishes.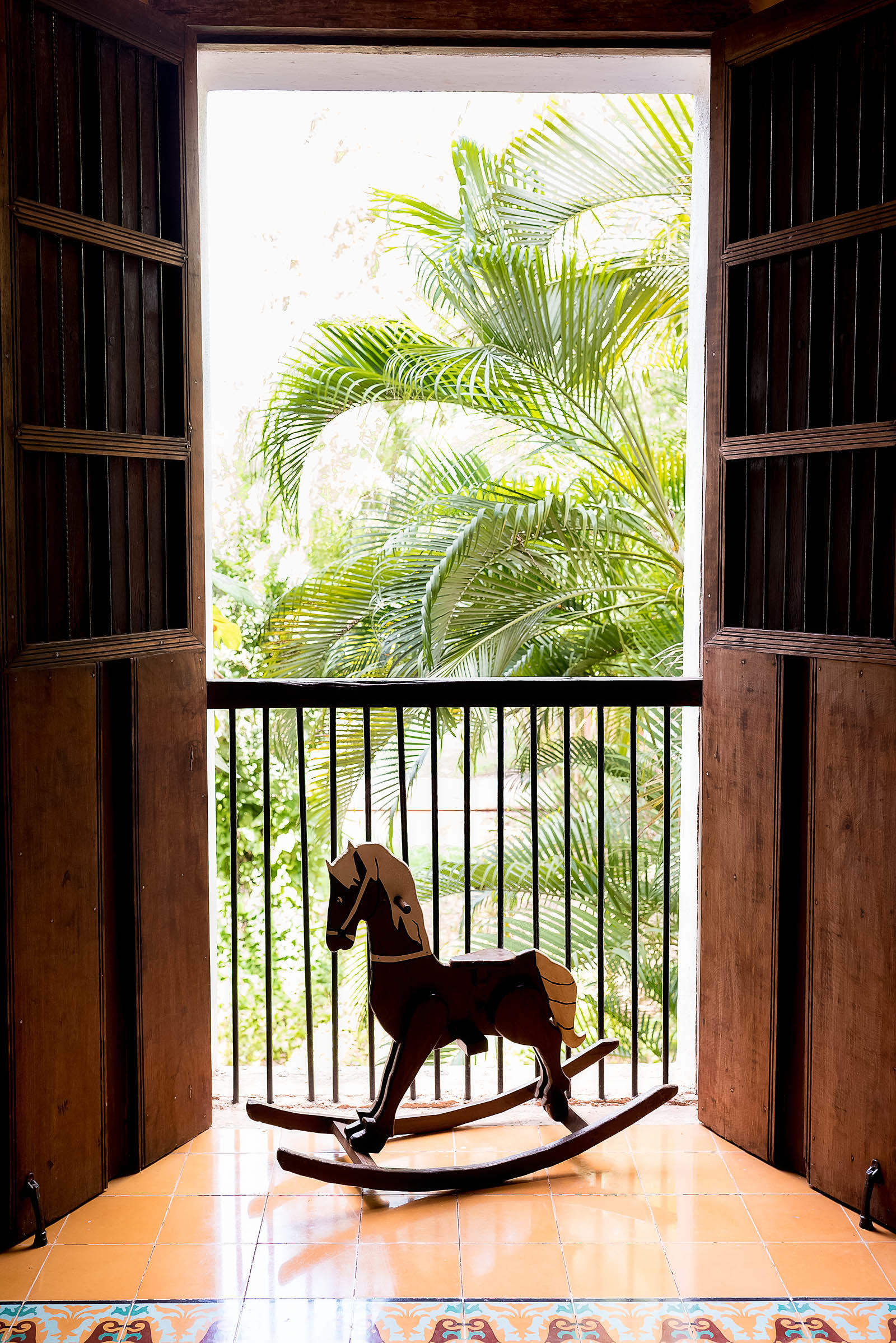 As well as a few, more personal finishes.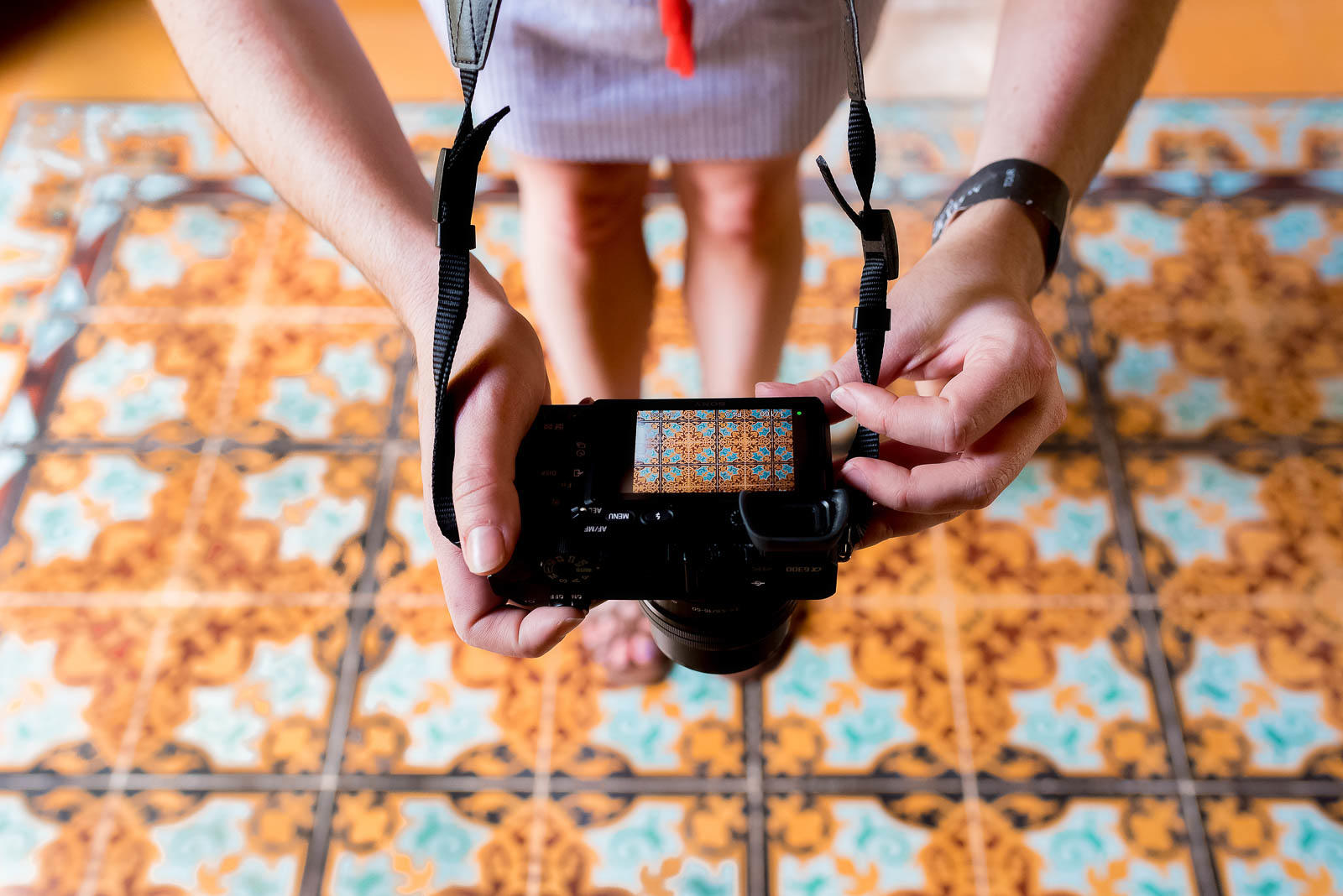 But the tiled floors in every room were the true star.
Erin and I could not stop shooting them…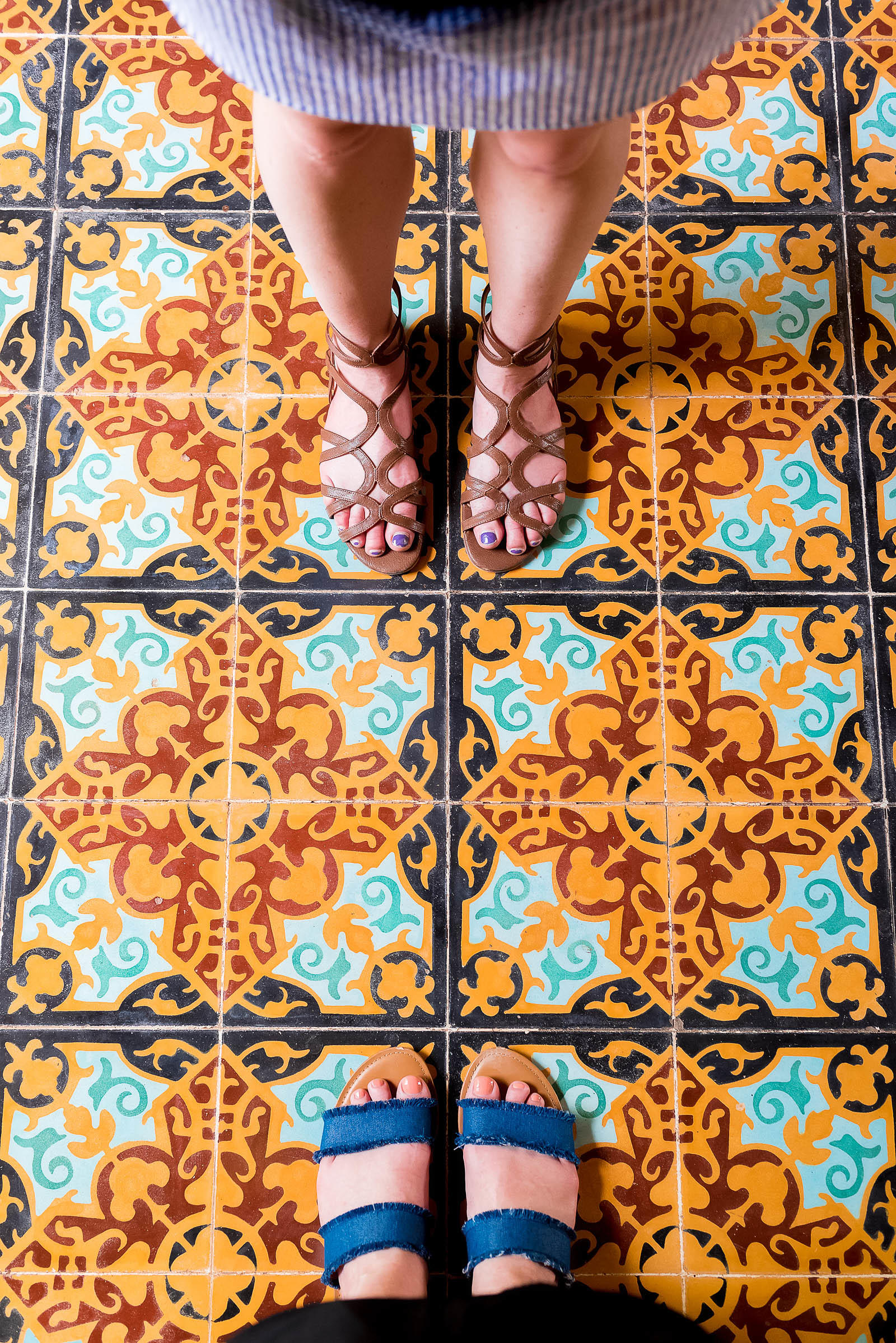 Taking quite a few "shoefies" for good measure.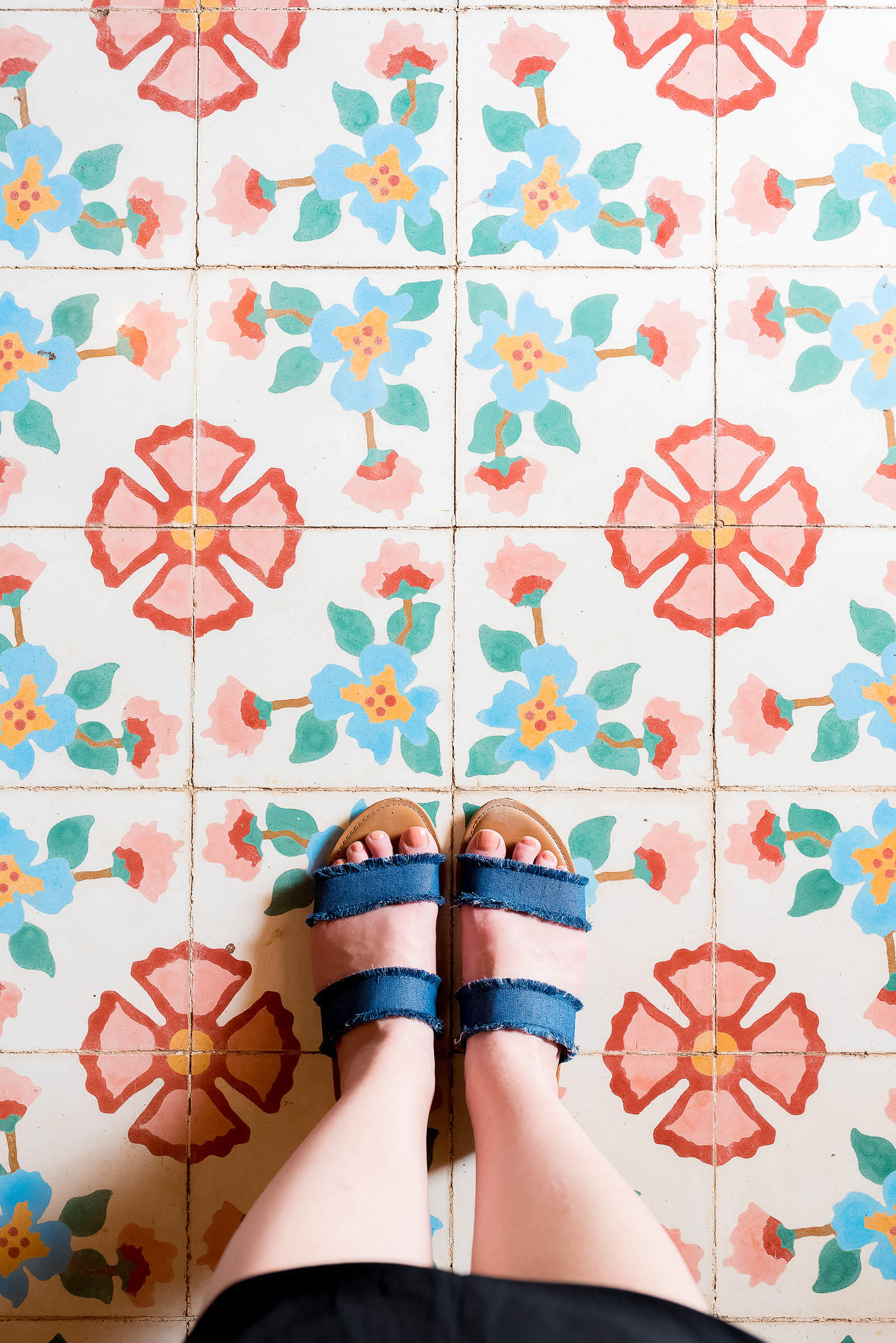 How can you NOT when you're walking on a floor this beautiful?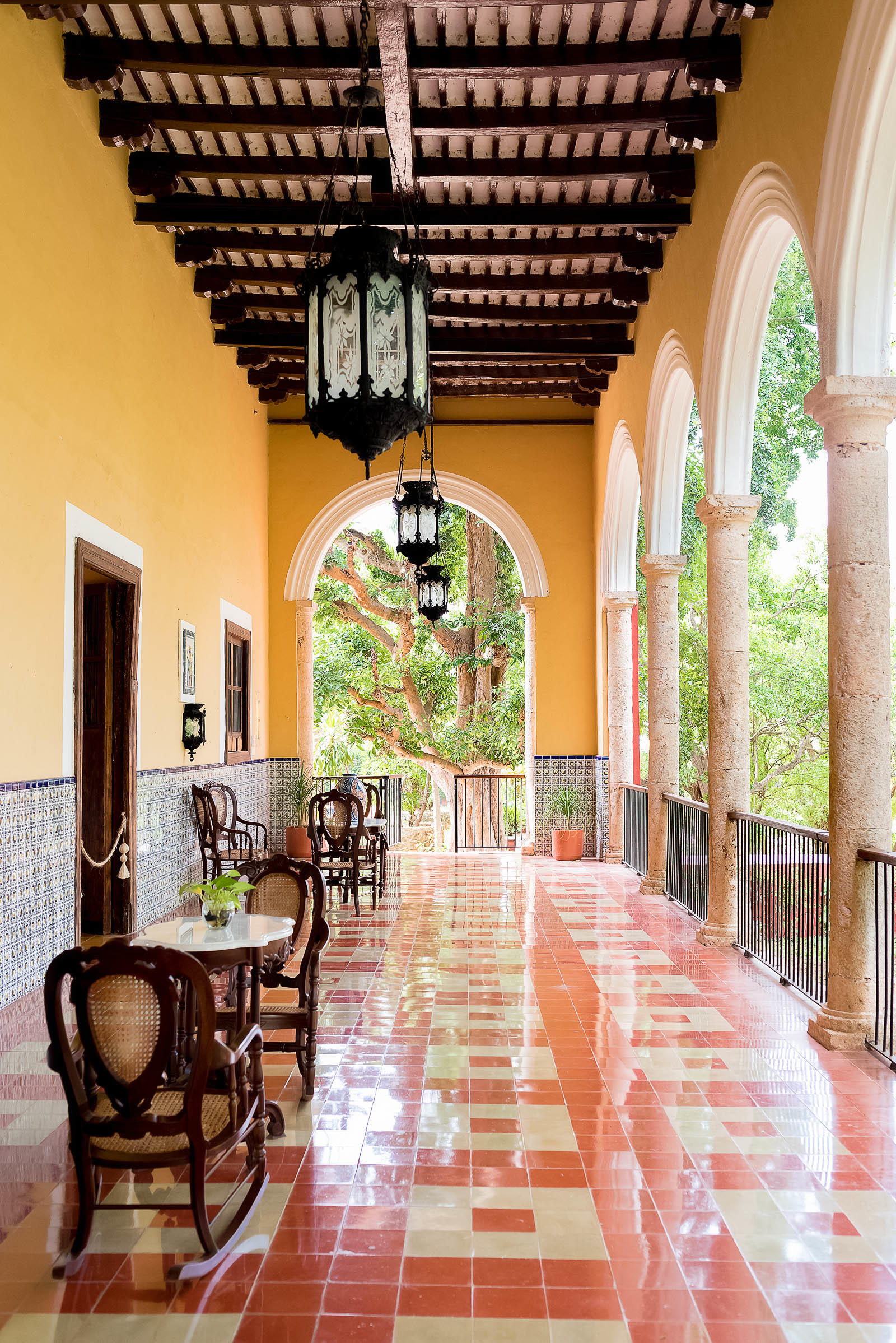 The back veranda is just as beautiful as the front,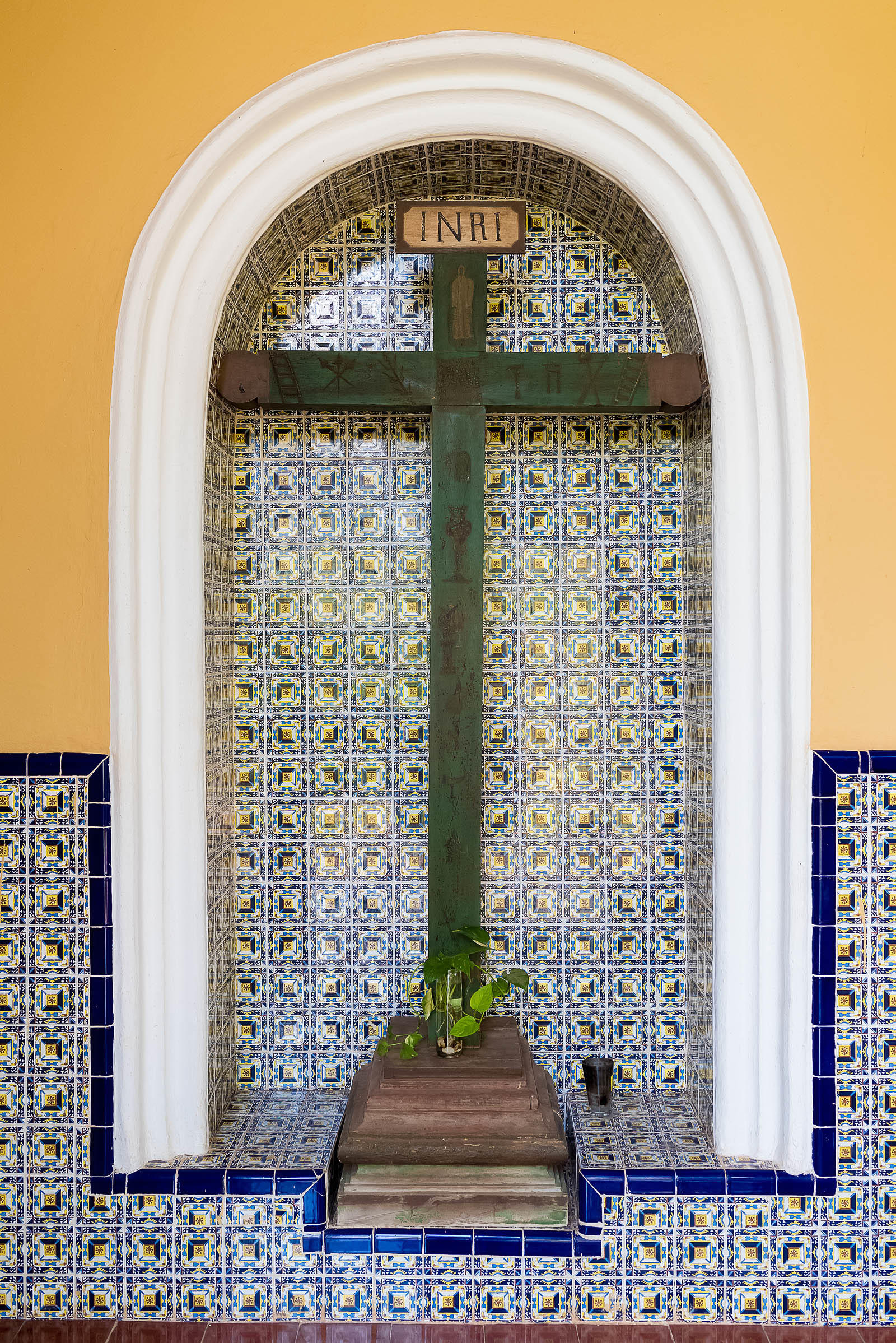 housing a lovely shrine with a cross all decorated in ornate tile work.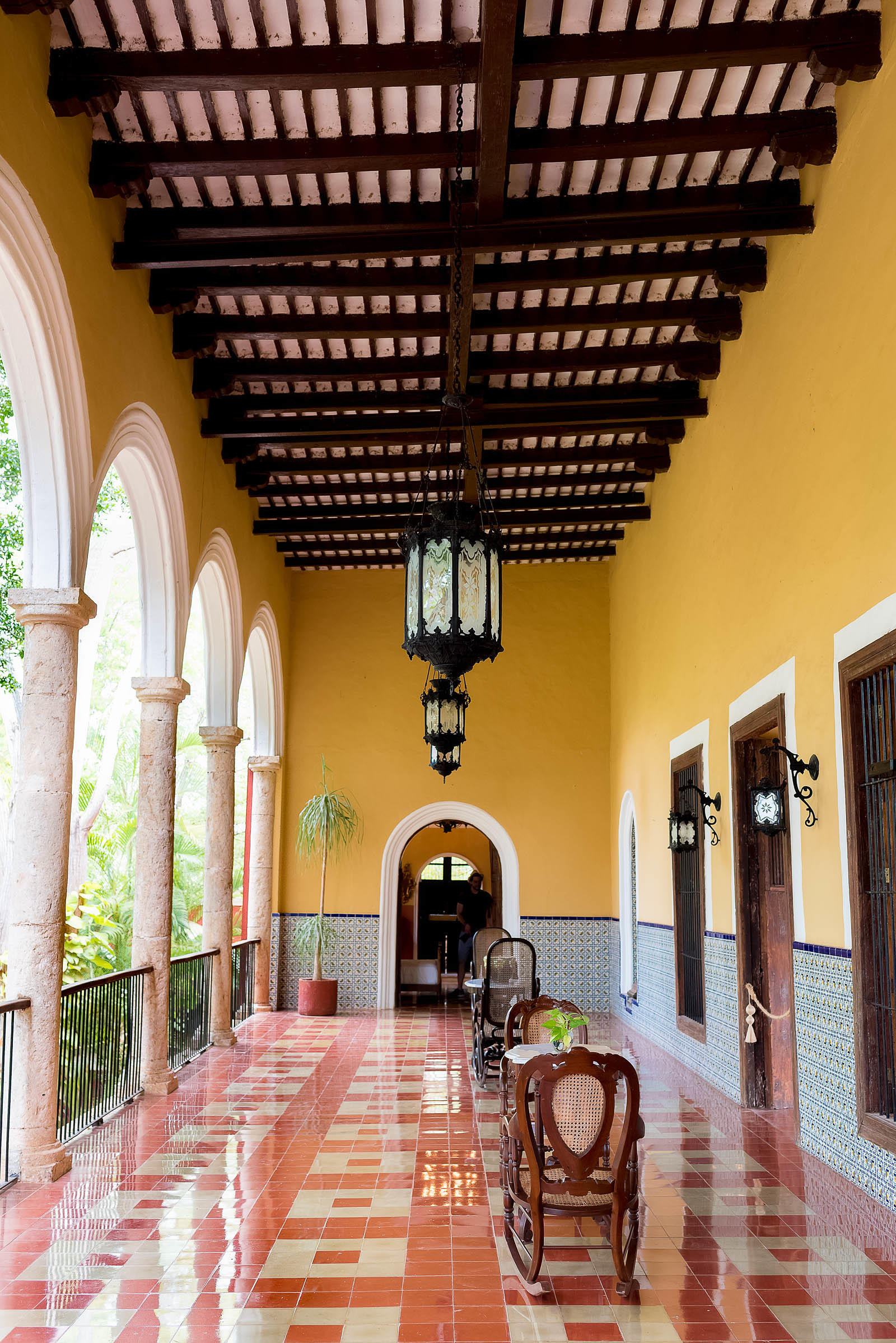 I could easily have sat on this shaded patio for hours.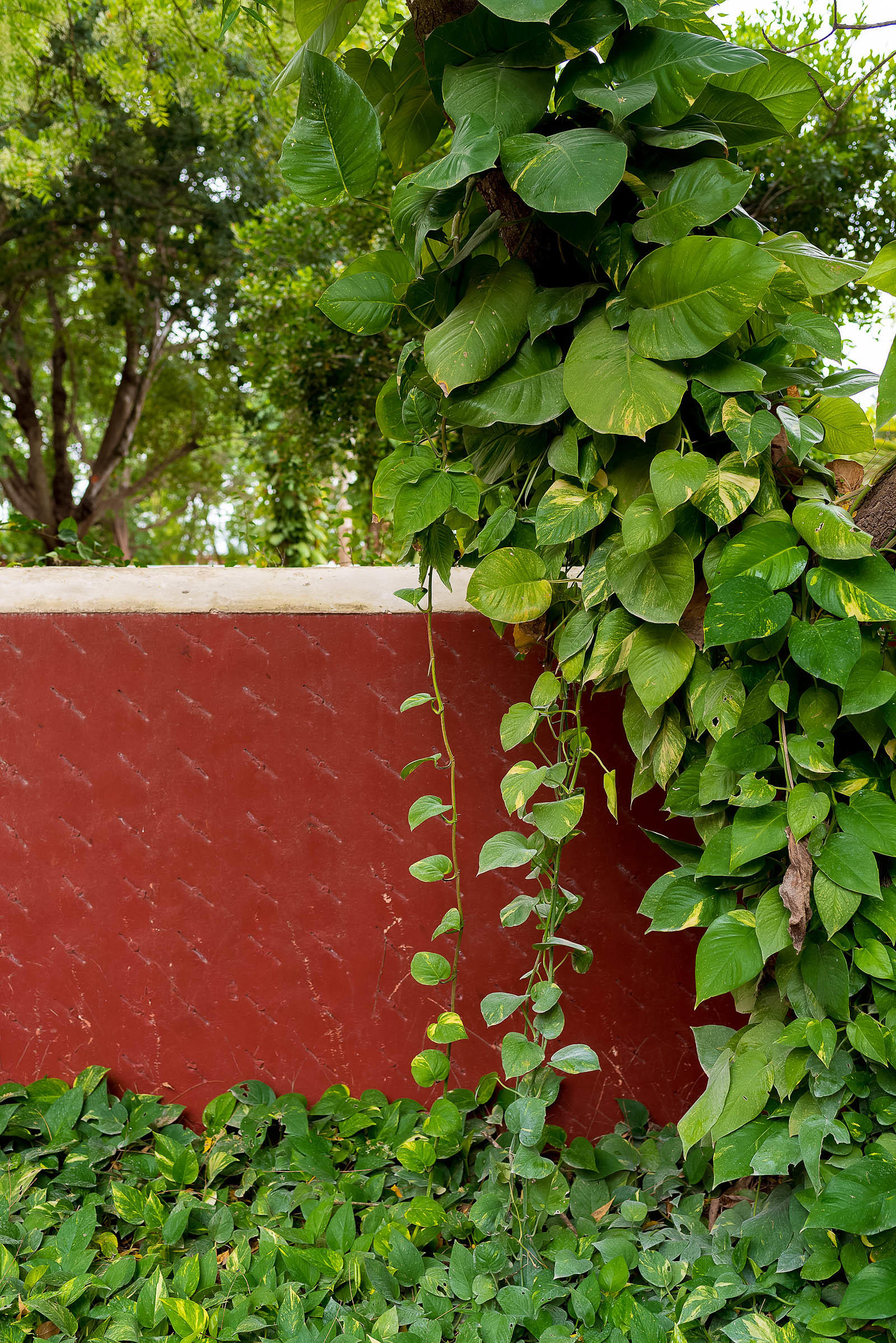 Afterwards we walked more of the grounds and through the many gardens.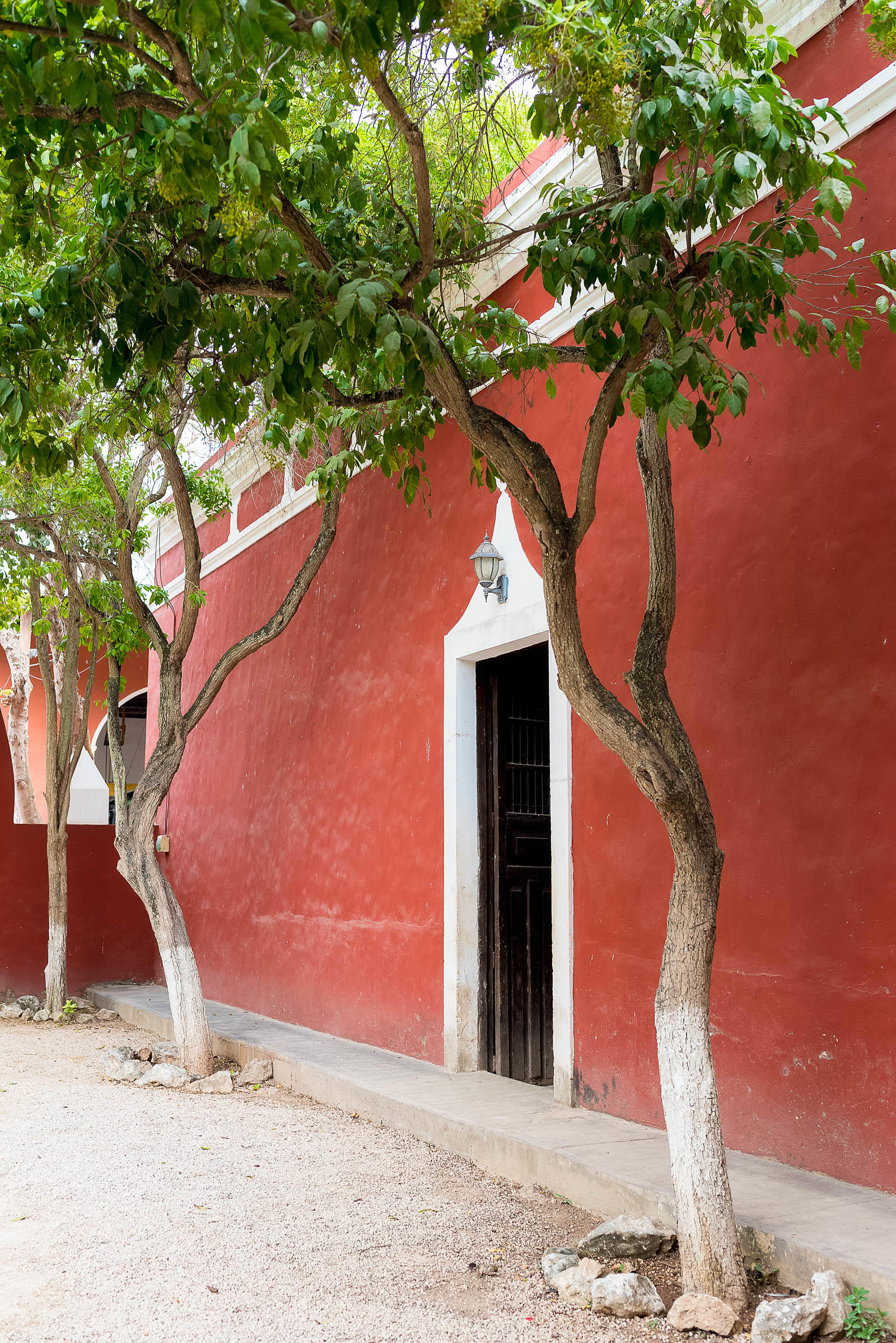 All vibrant and lively!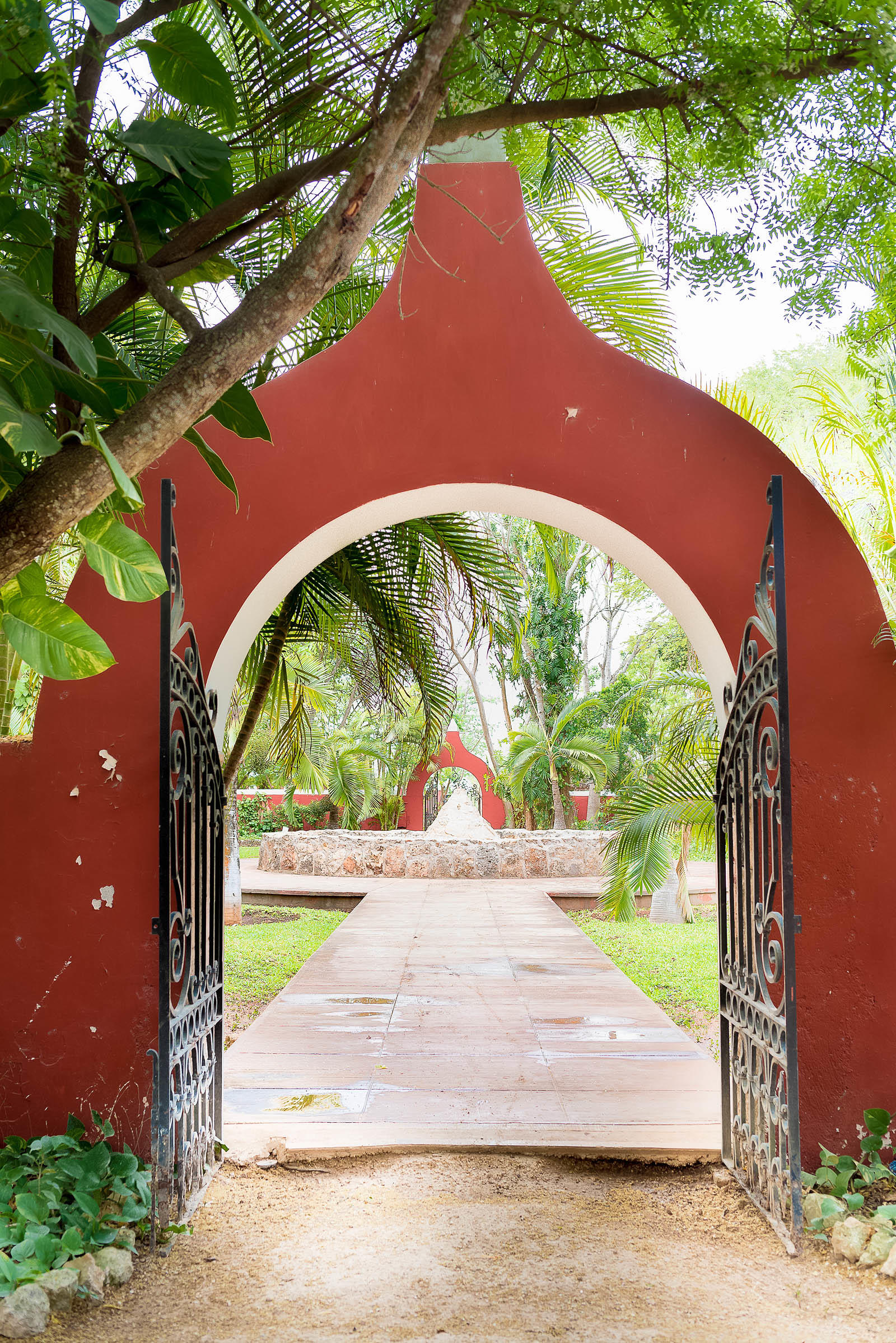 With some magnificent entrance gates into the inner gardens as well.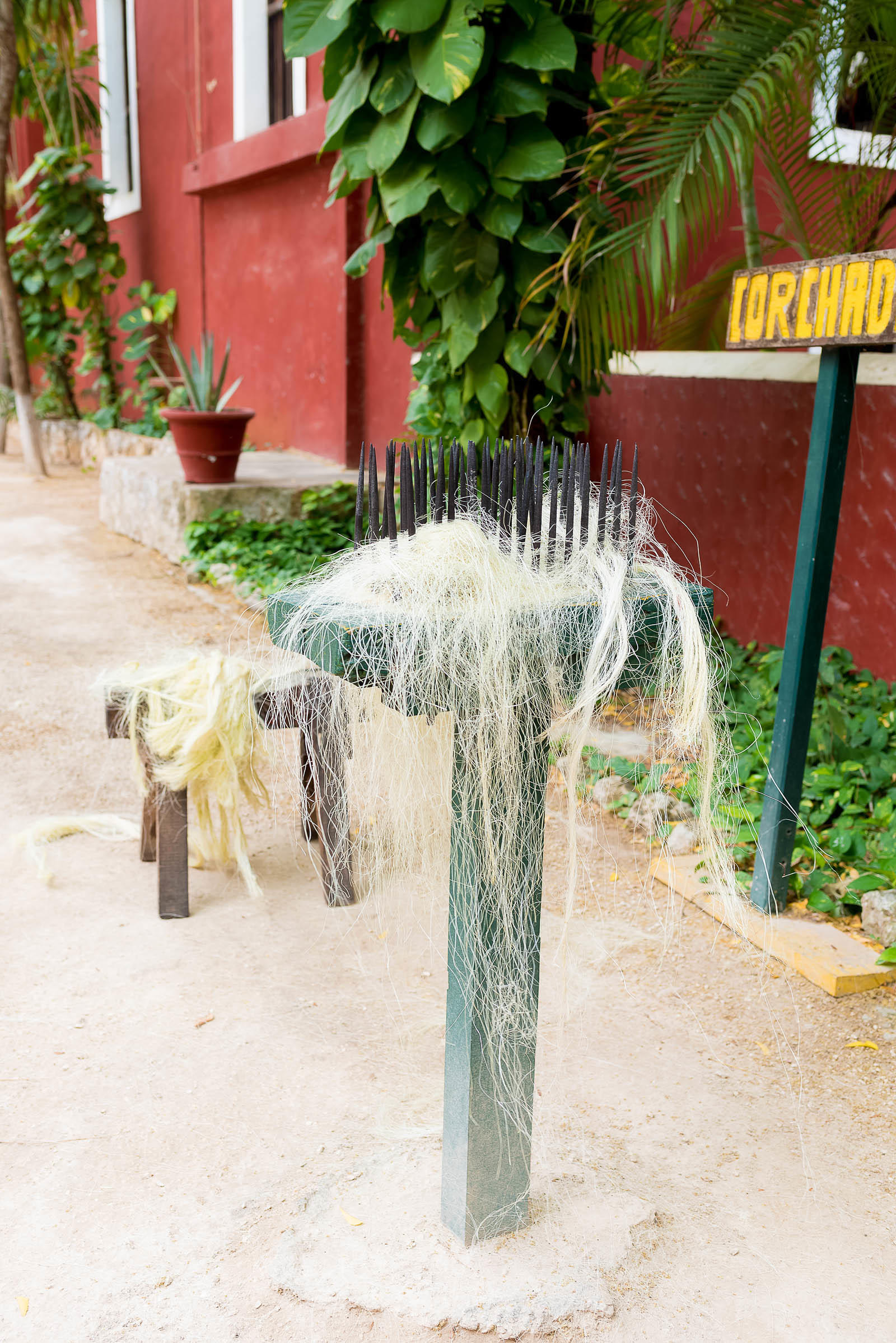 But then it was time to learn HOW this hacienda house came about and — more particularly — what they produced:
Sisal fibre ropes and twine!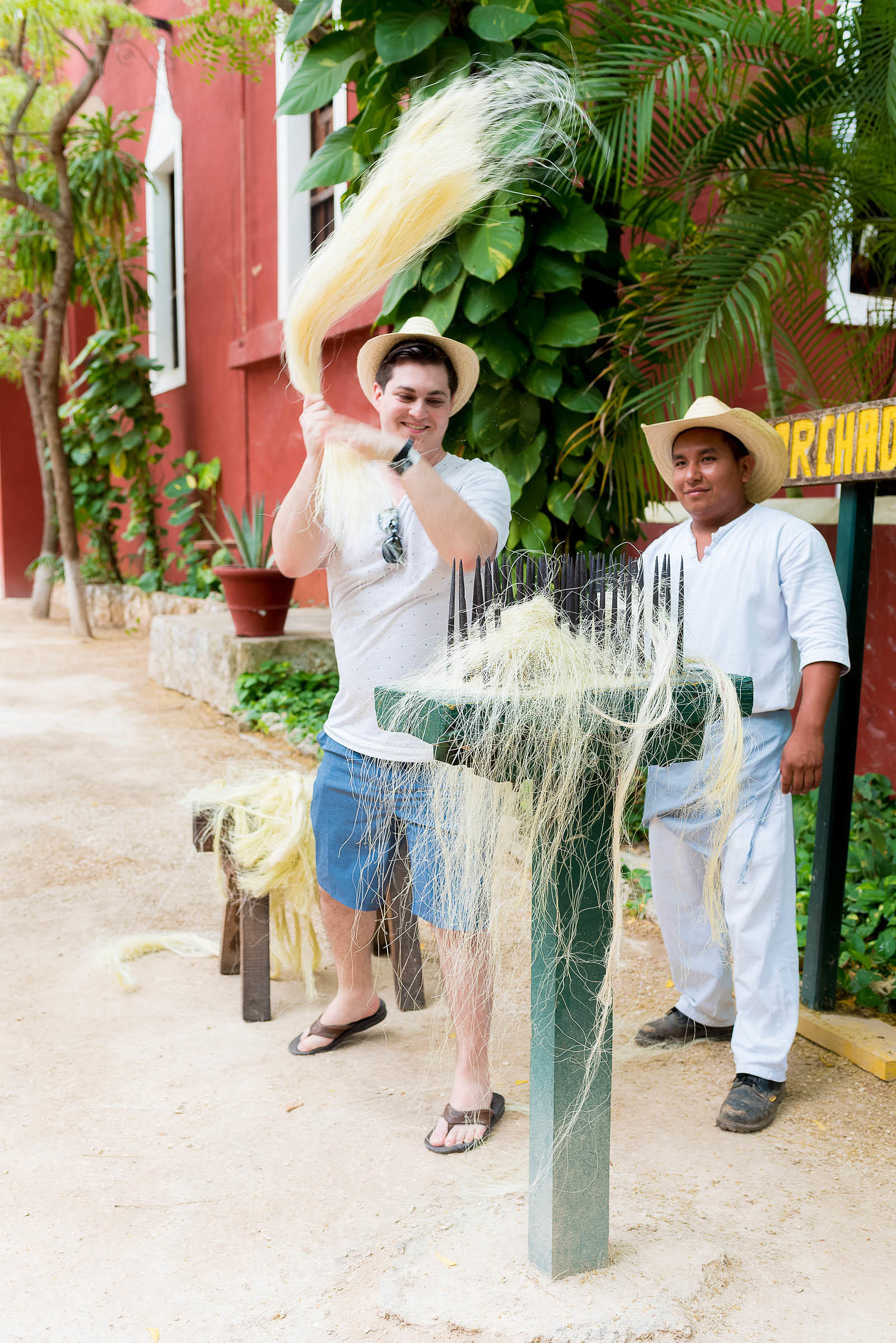 First we practiced beating and brushing the sisal fibres like they did 100 years ago. Seth being the most successful at beating… ahem, I mean combing down the fibres in order to be woven into strands.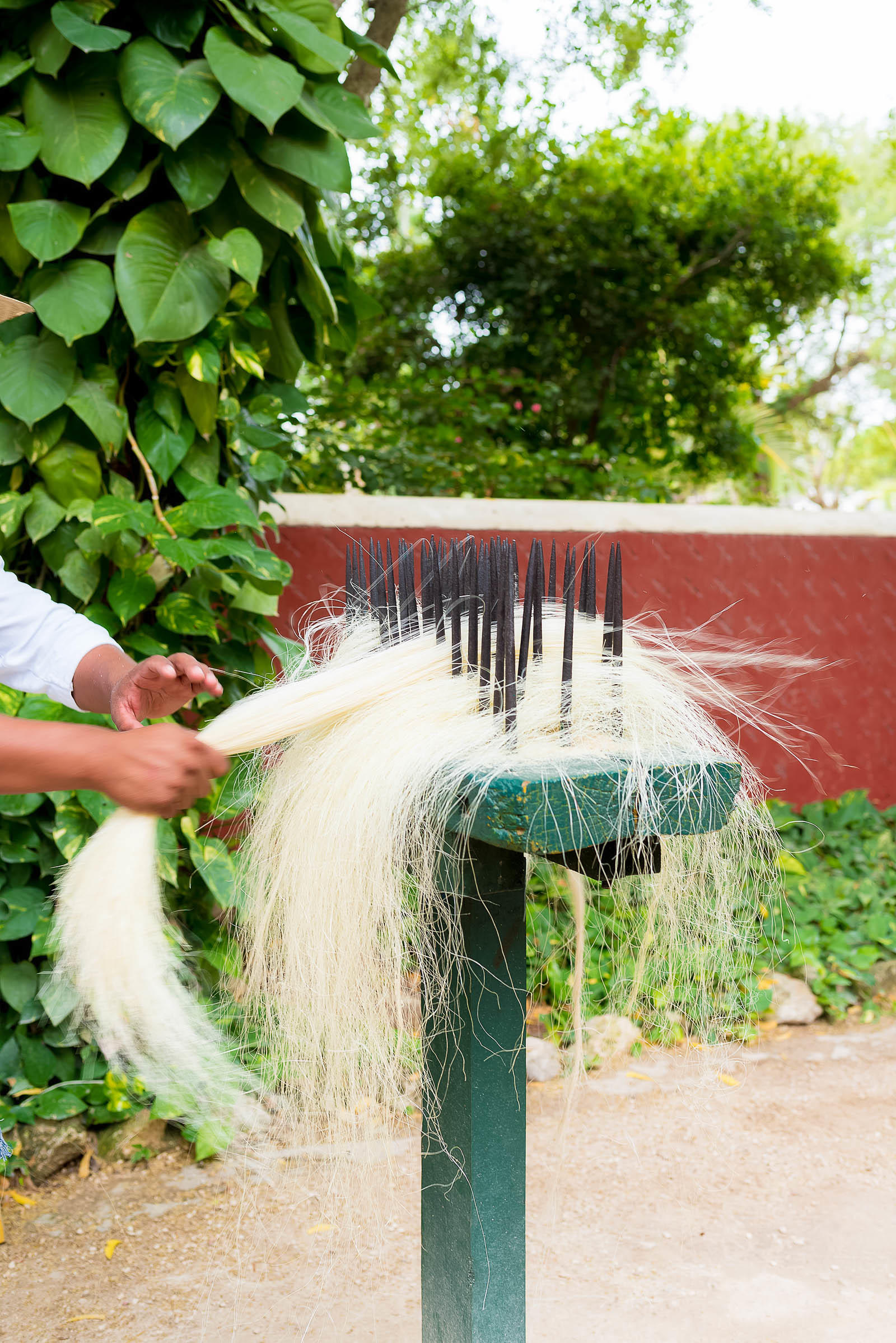 It's a shockingly labor-intensive process (and makes you think about just how rough conditions on these haciendas must have been back in the day).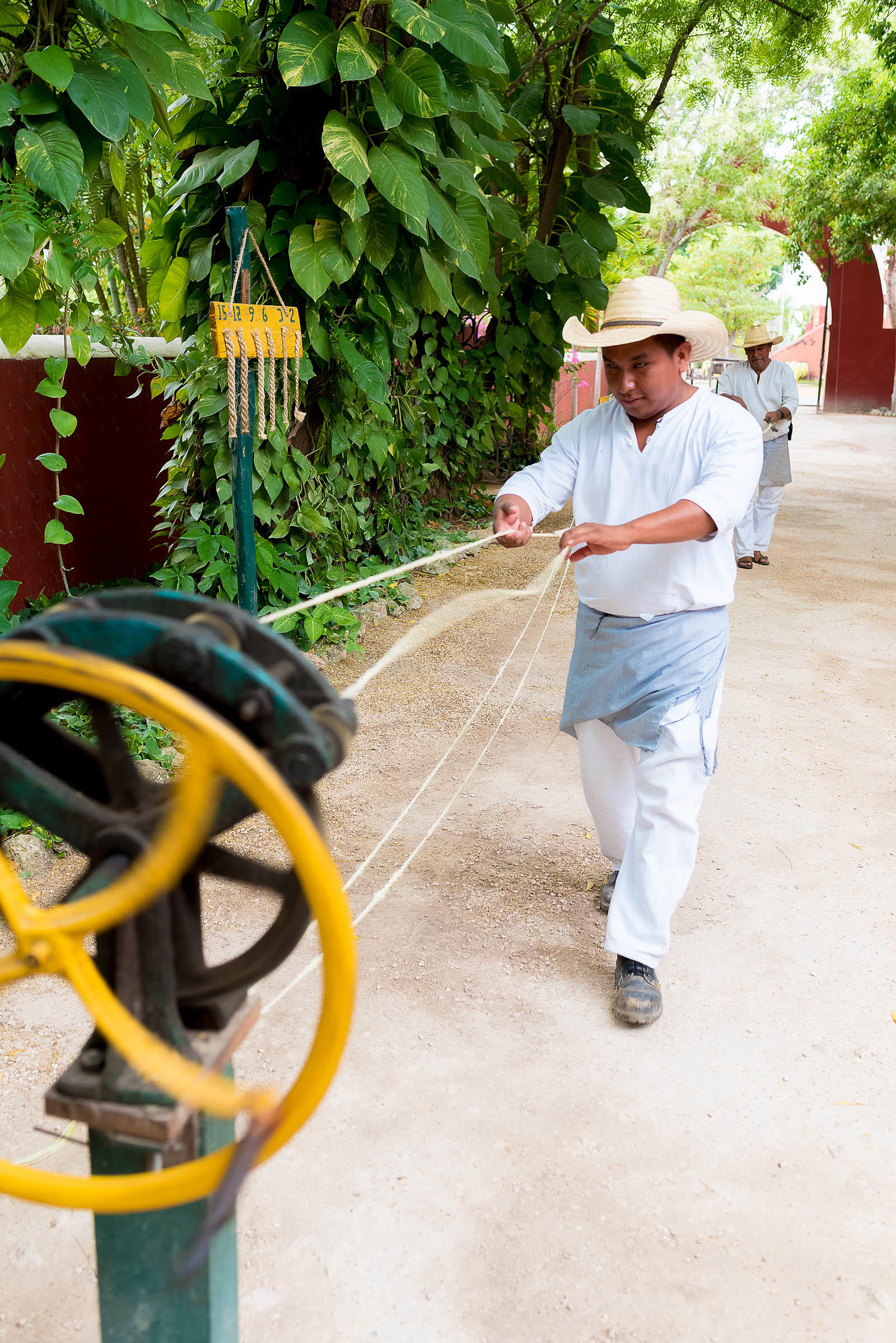 After combing we wove the strands into ropes.
The number of strands in a rope correlates to its strength and use.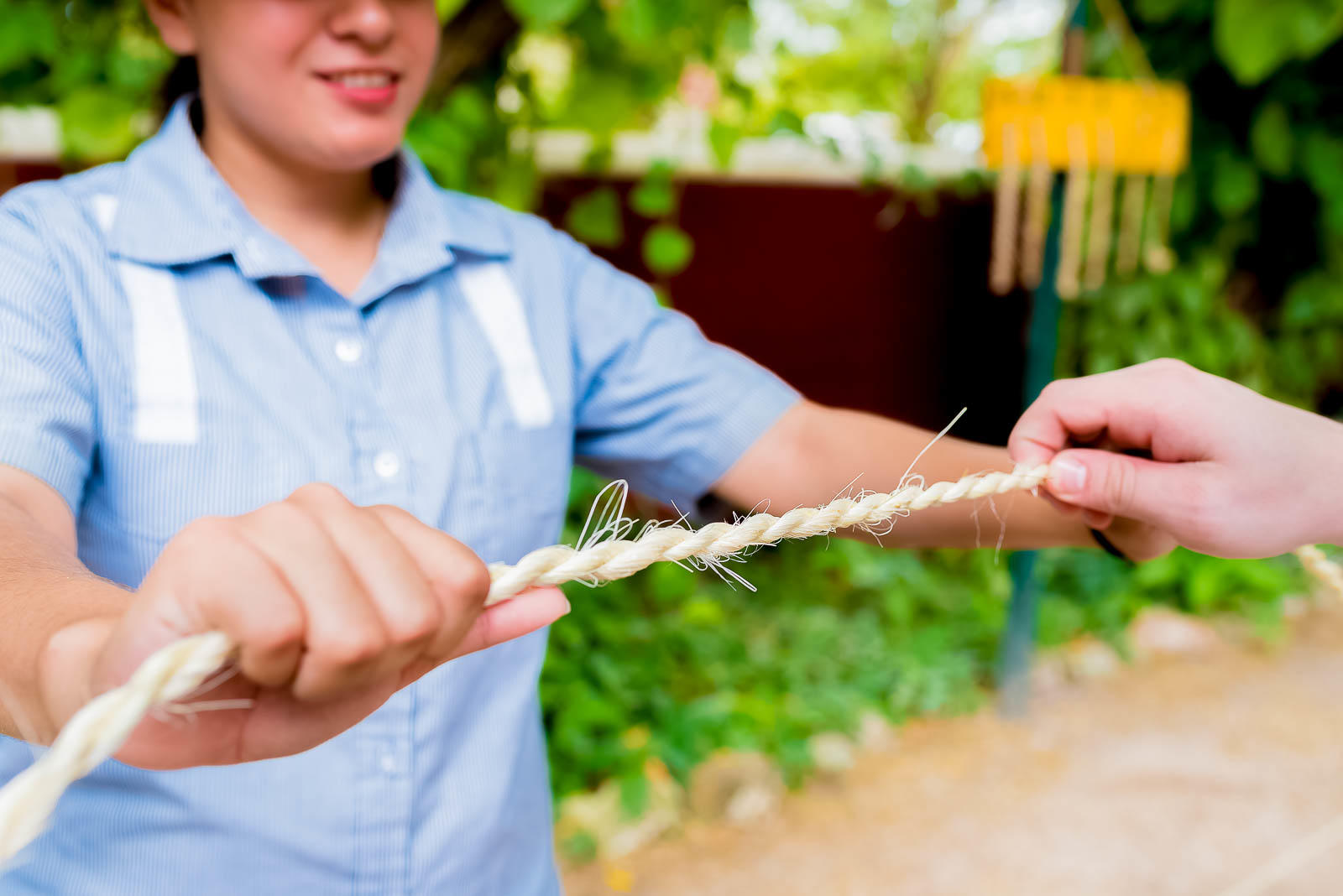 We made a simple two-strand rope which was still incredibly strong,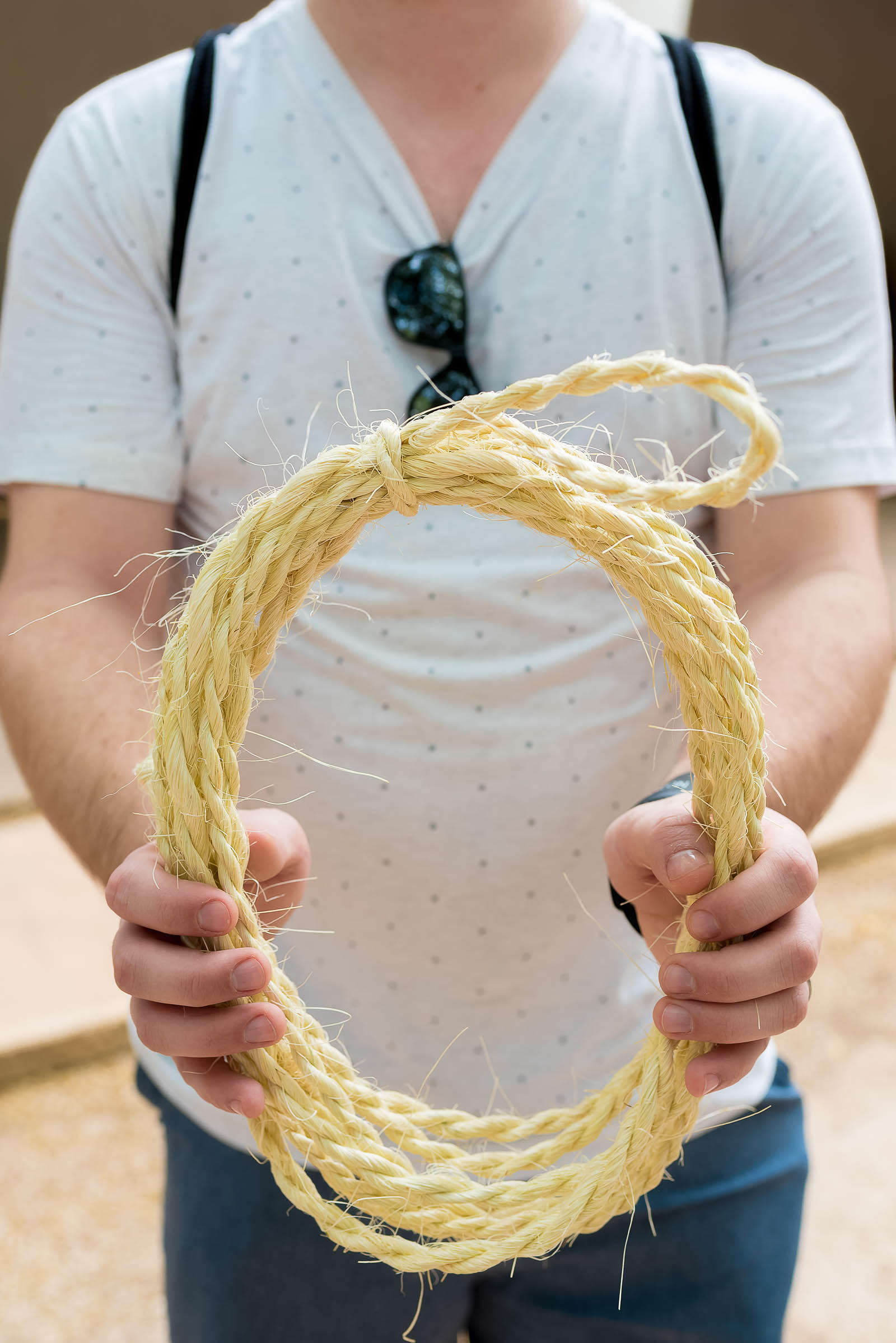 and which we got to take home with us!
Then we went on a tour to learn how the sisal fibres are prepped before combing.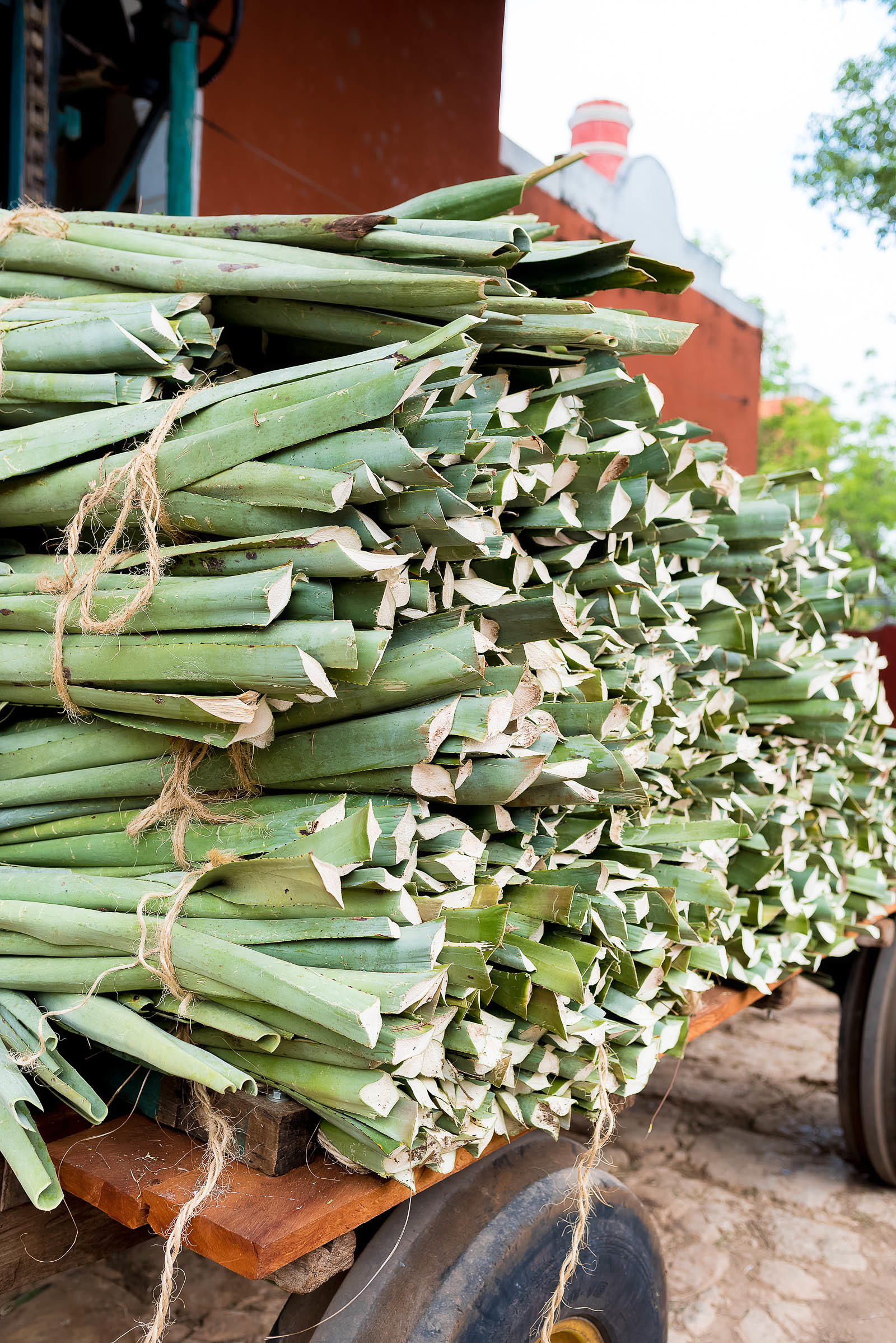 Sisal leaves are harvested first.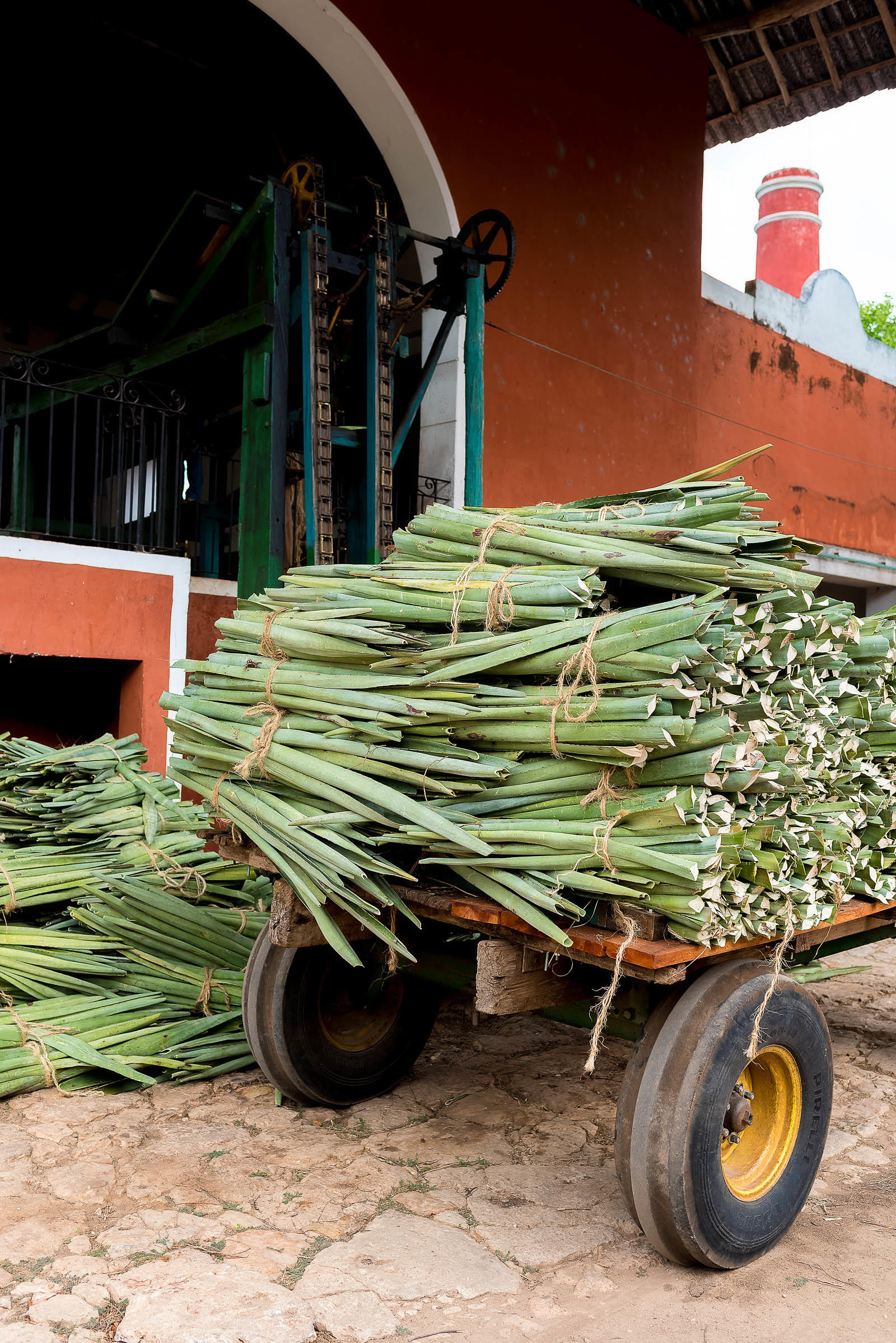 Then loaded into a large, loud machine that takes up an entire building to itself.
Where the leaves are crushed, smashes, and squeezed so only the strong fibre remains.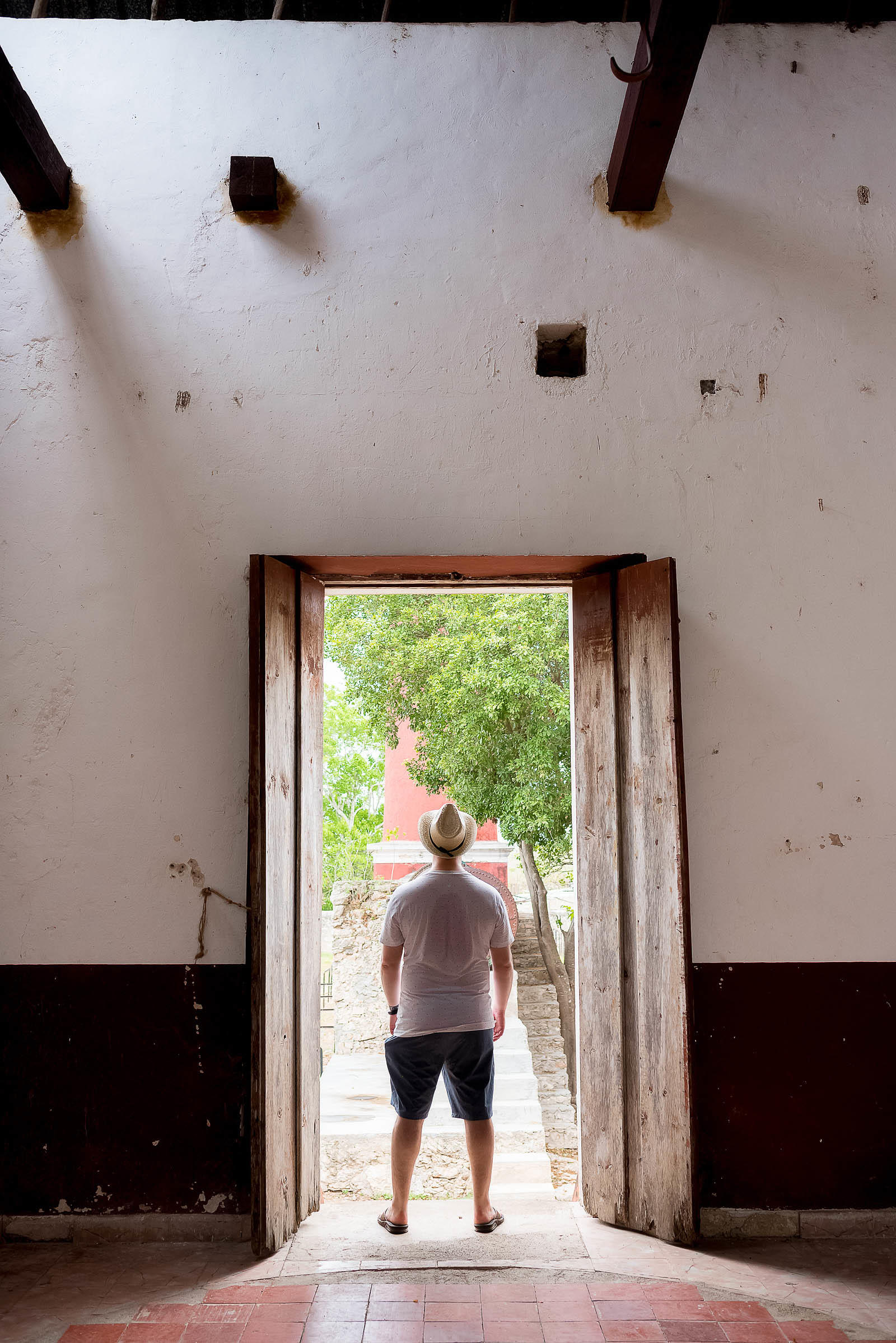 (On a side note Seth and I found this cool little room just off the machine room and couldn't resist taking a few photos)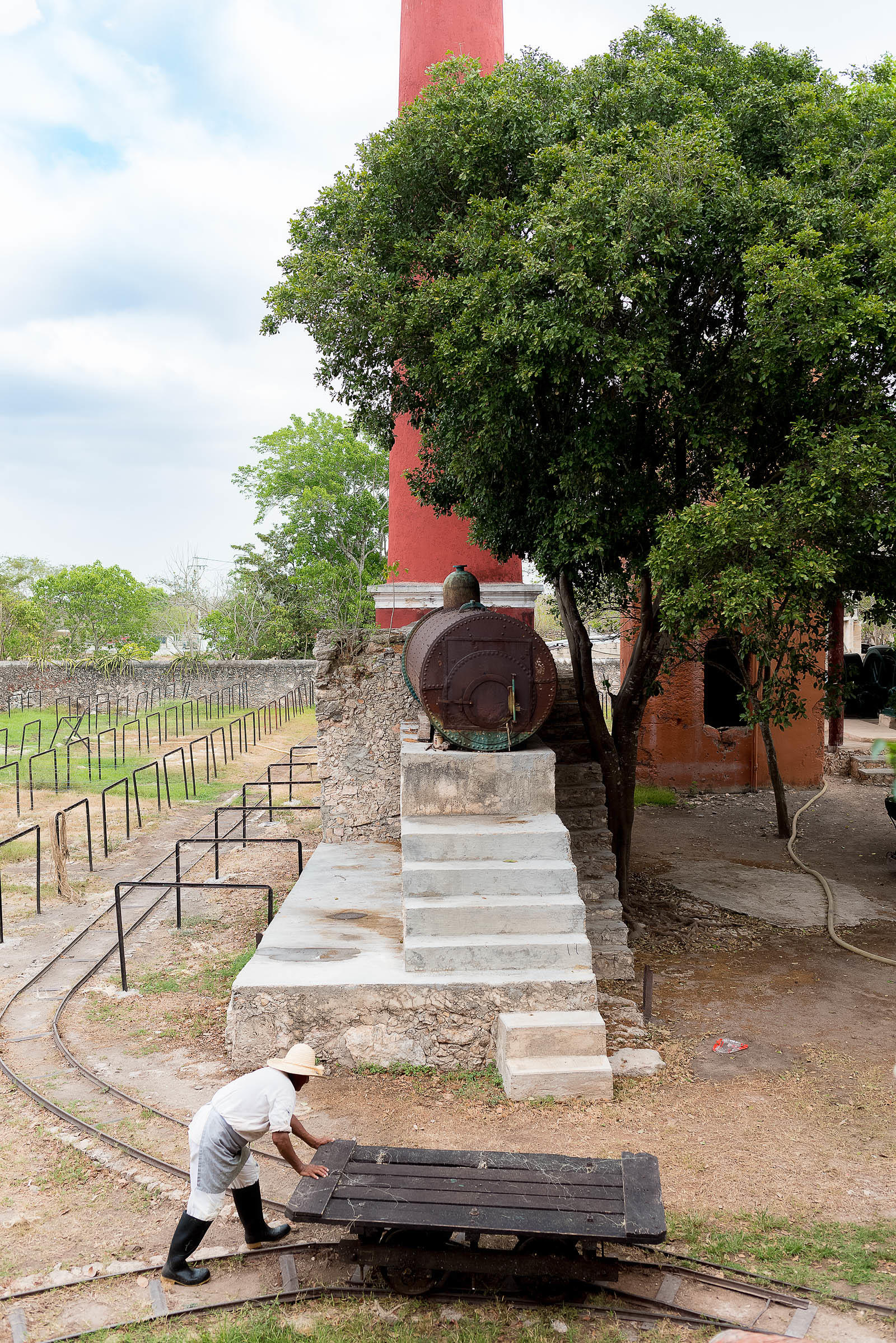 (the view from the room was absolutely spectacular too — this shot may very well be my favorite from our entire trip to Mexico!)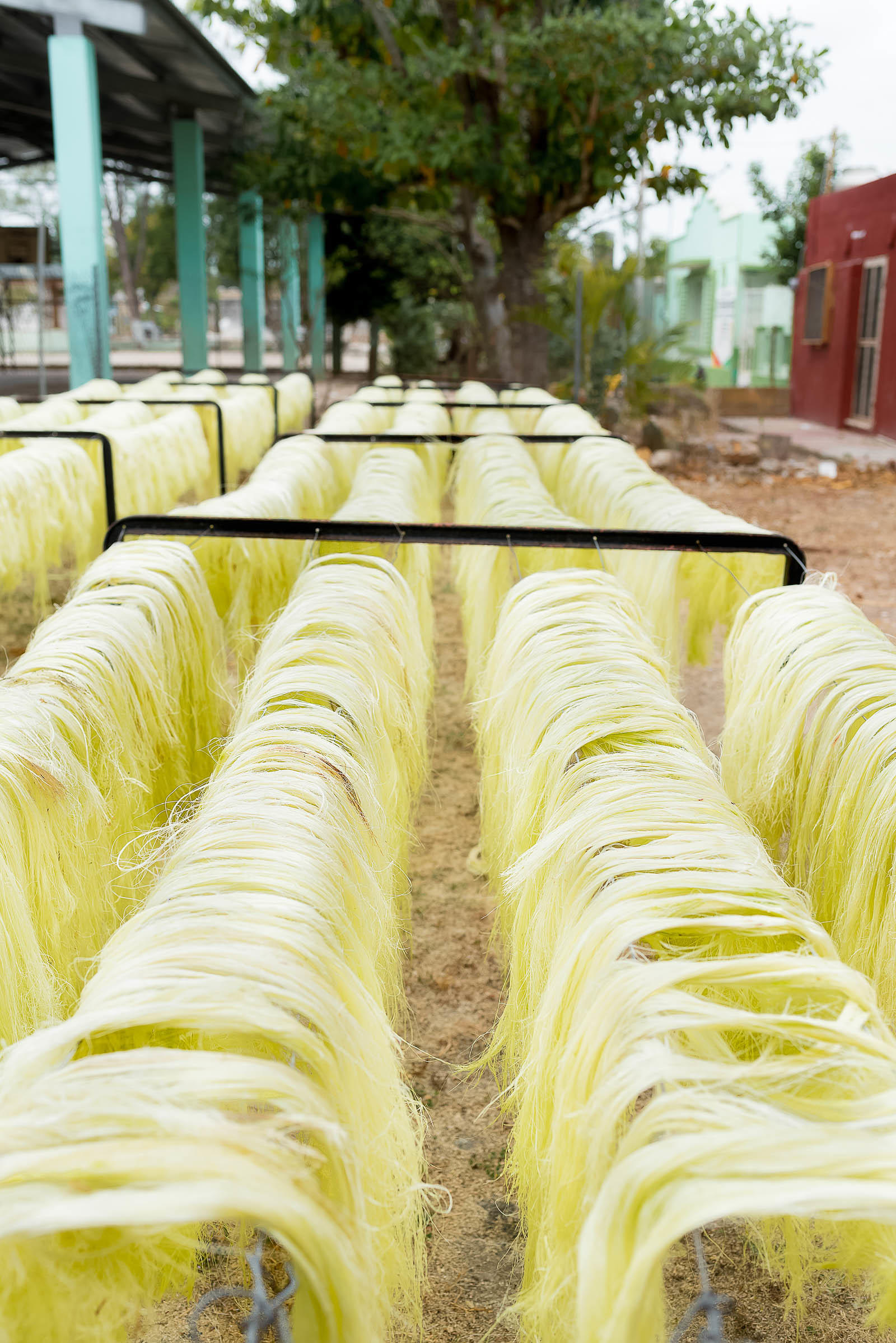 The fibres are then dried in great vast fields.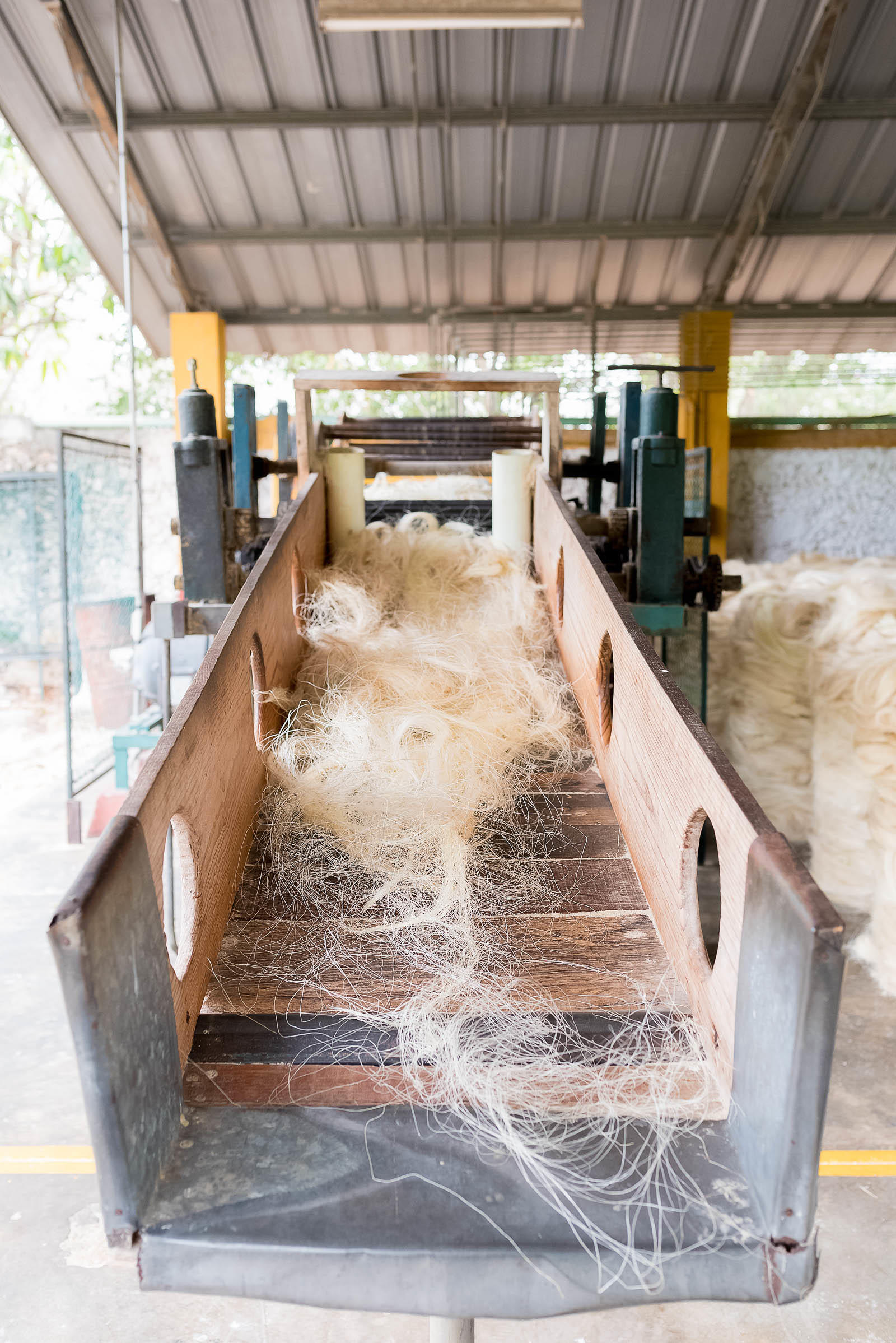 Then brushed (by machines now, not by hand),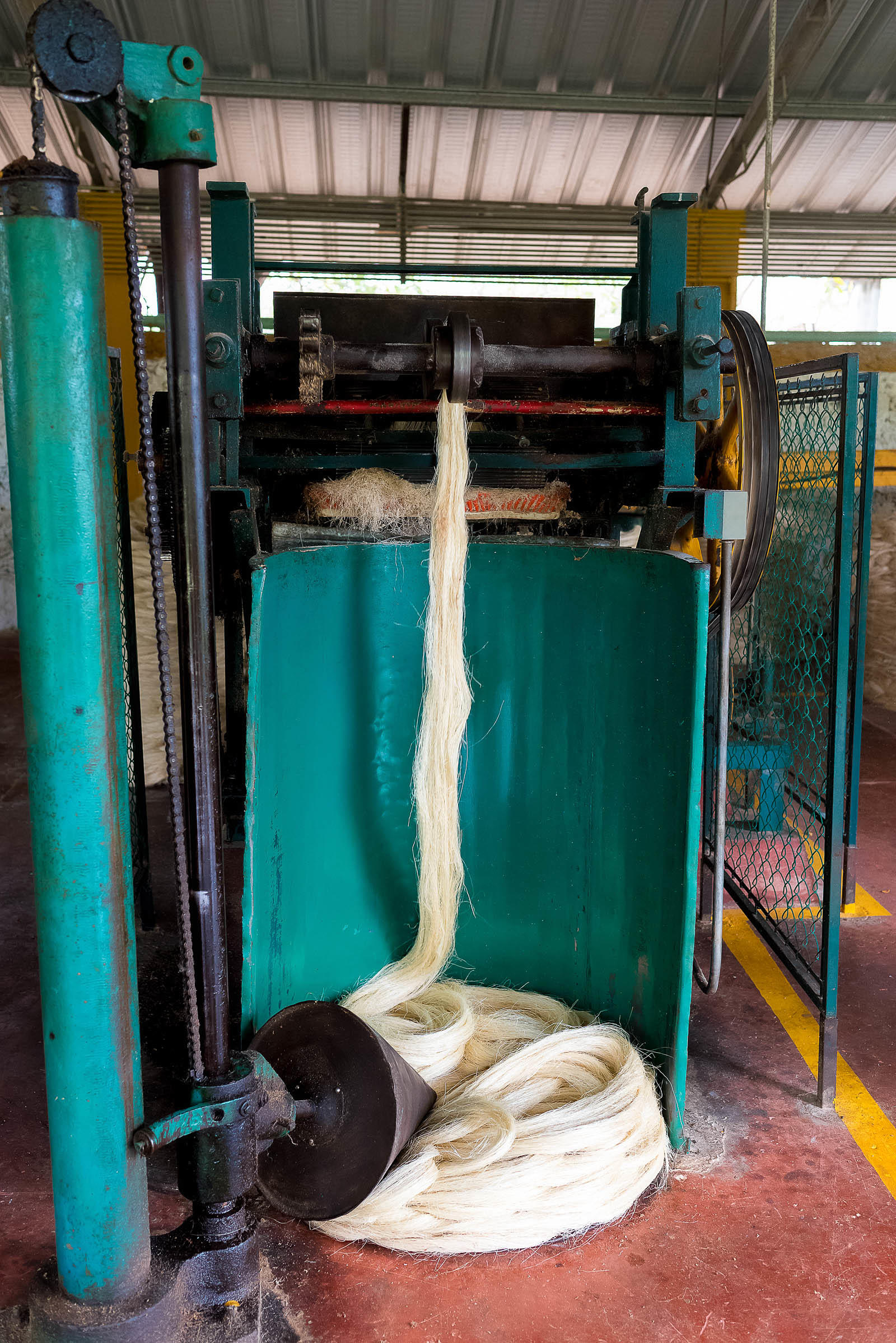 and bailed…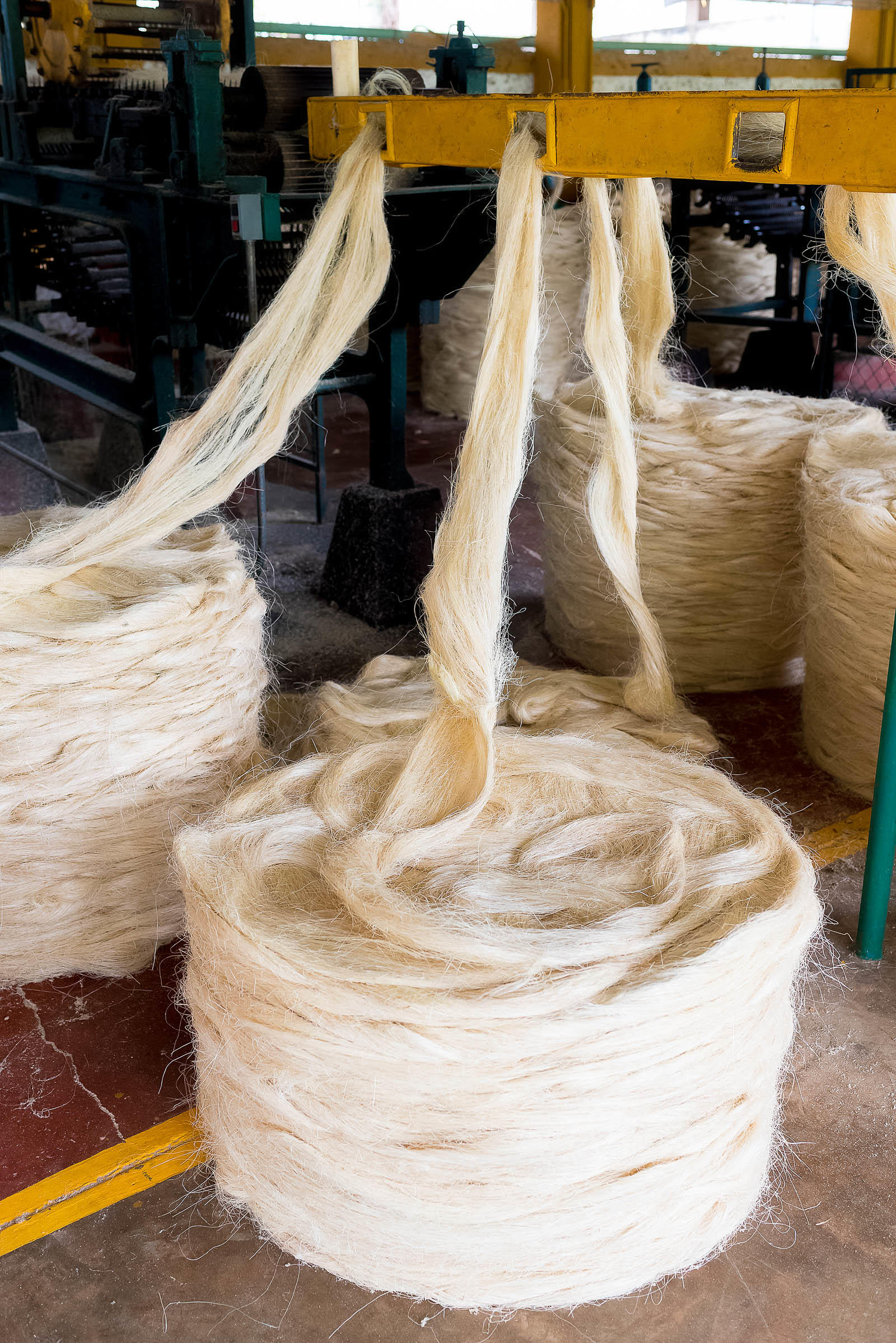 Into giant mounds of fibres.
Then, by machine, are brushed again and twisted into strands.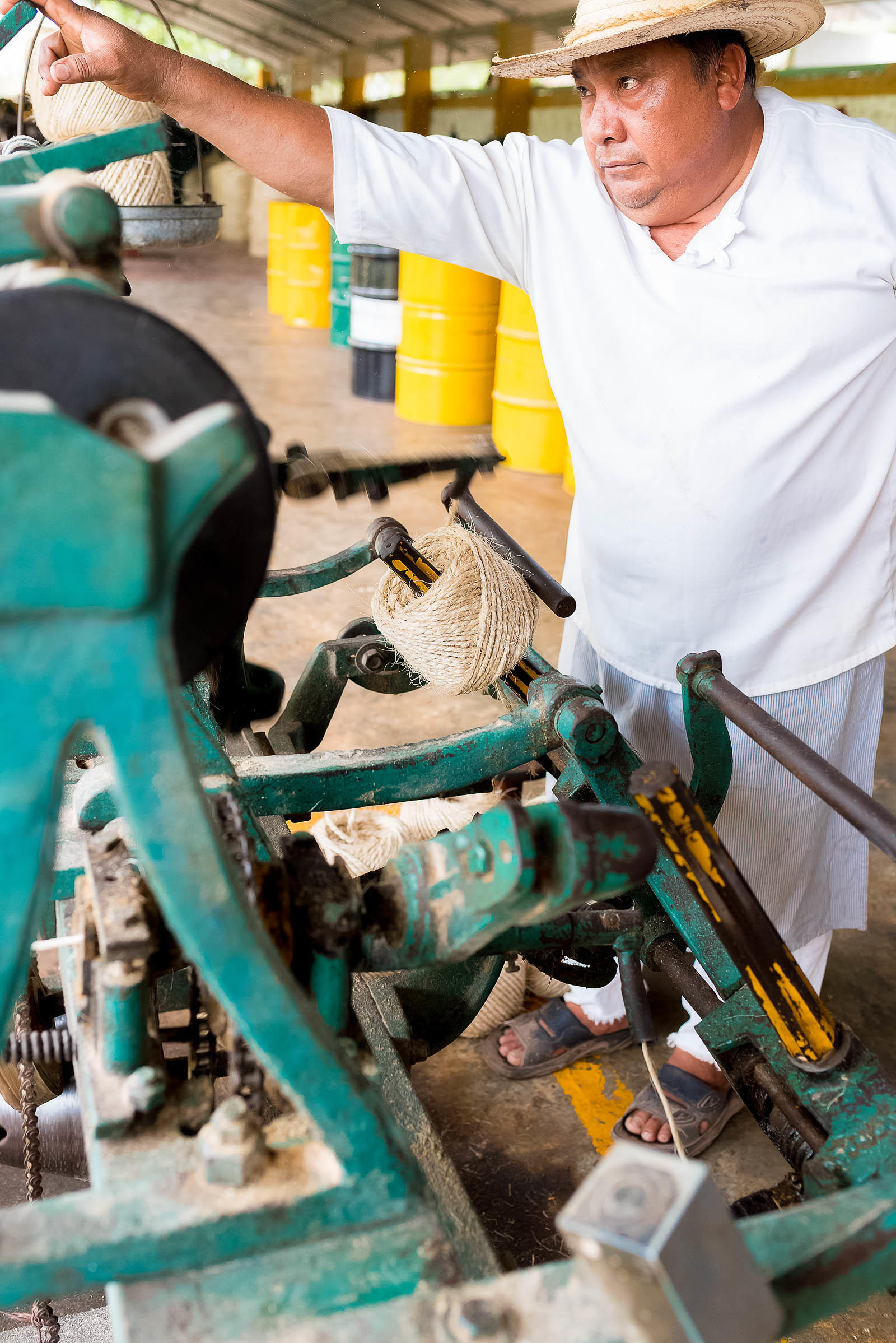 Which can then be woven into balls of twine.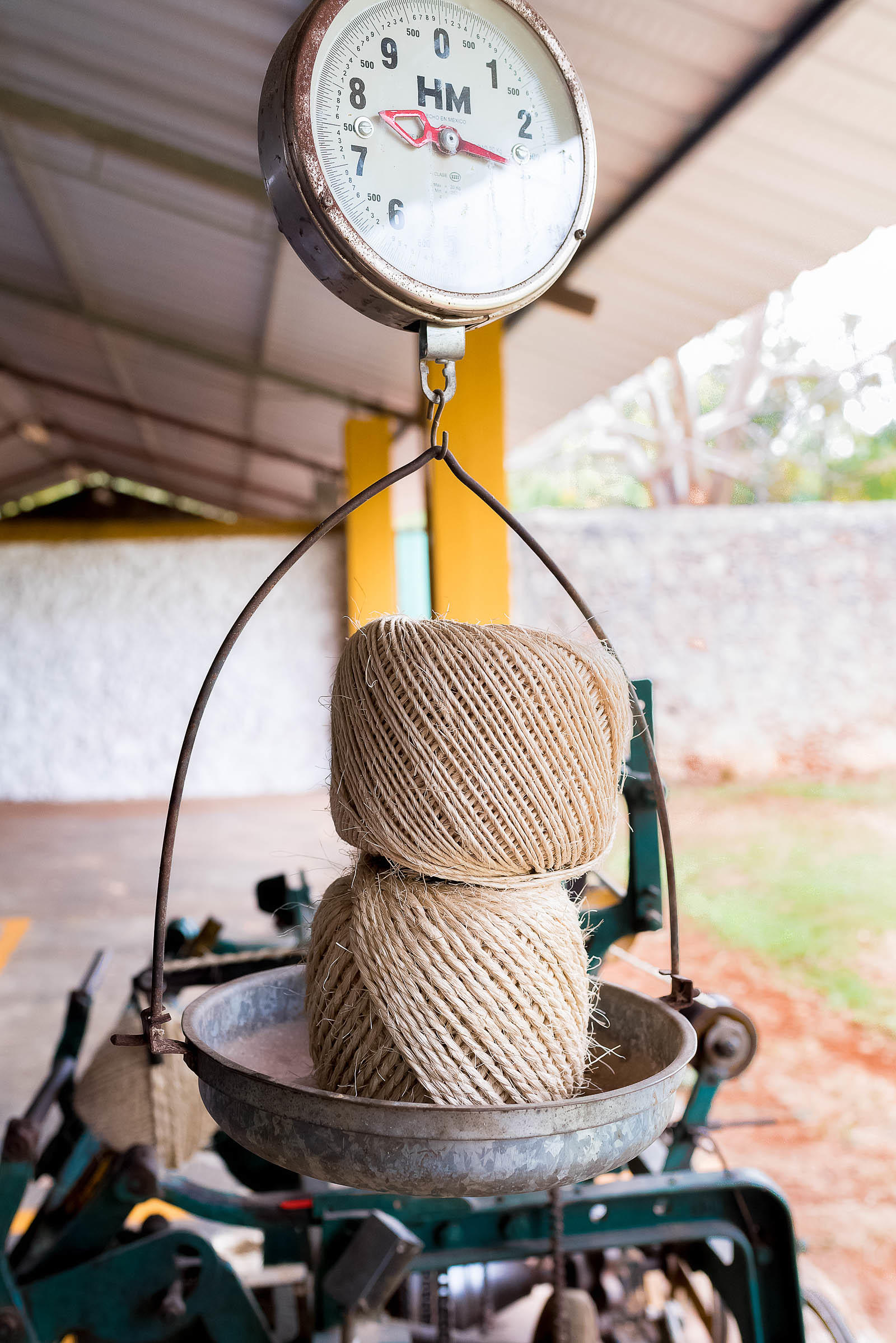 Of all sorts of sizes and strengths.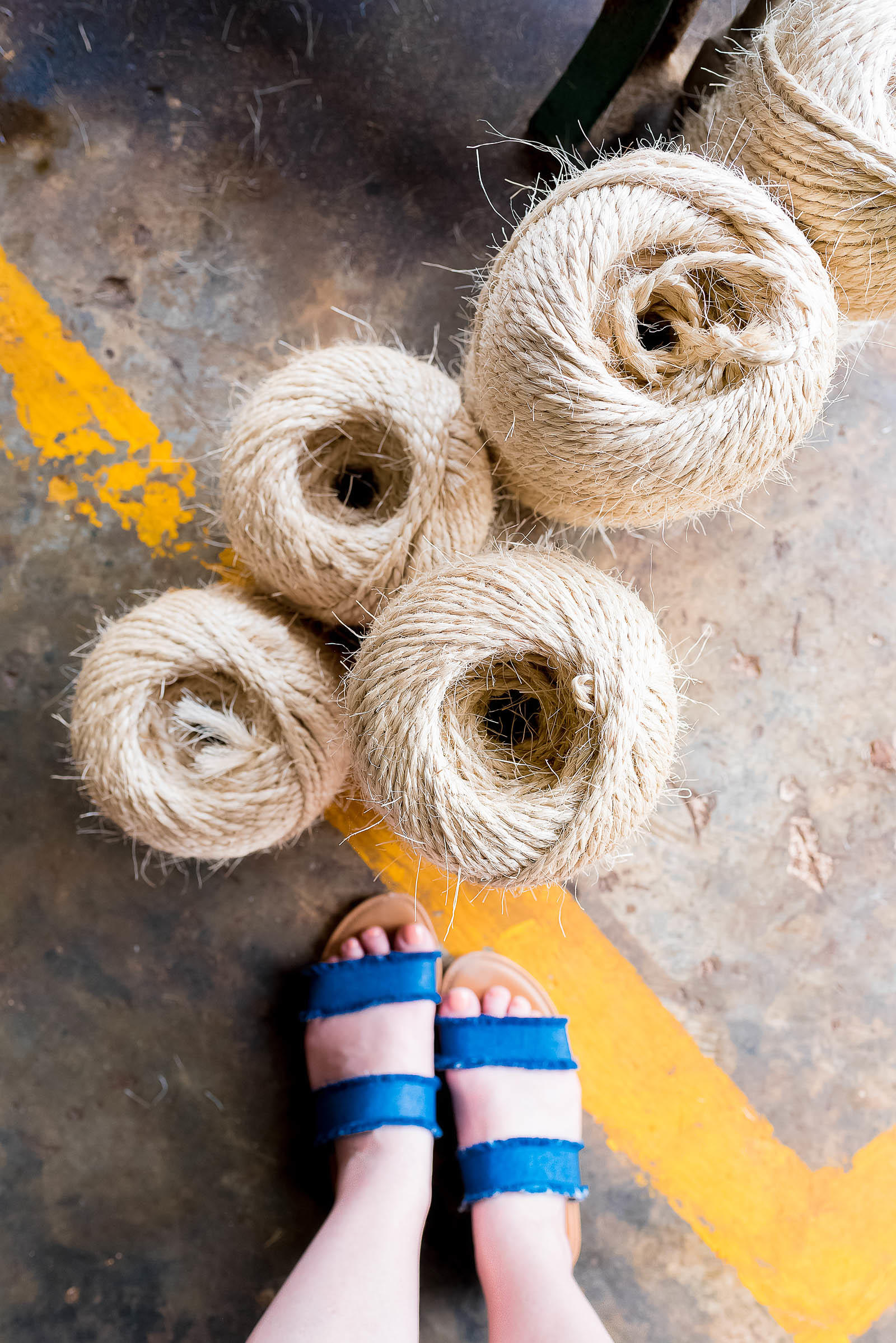 (Are you sick of my shoefies yet?)
After our tour of the sisal factory, we climbed into a wagon set onto tracks throughout the property and met our donkey Mariposa (Spanish for "Butterfly").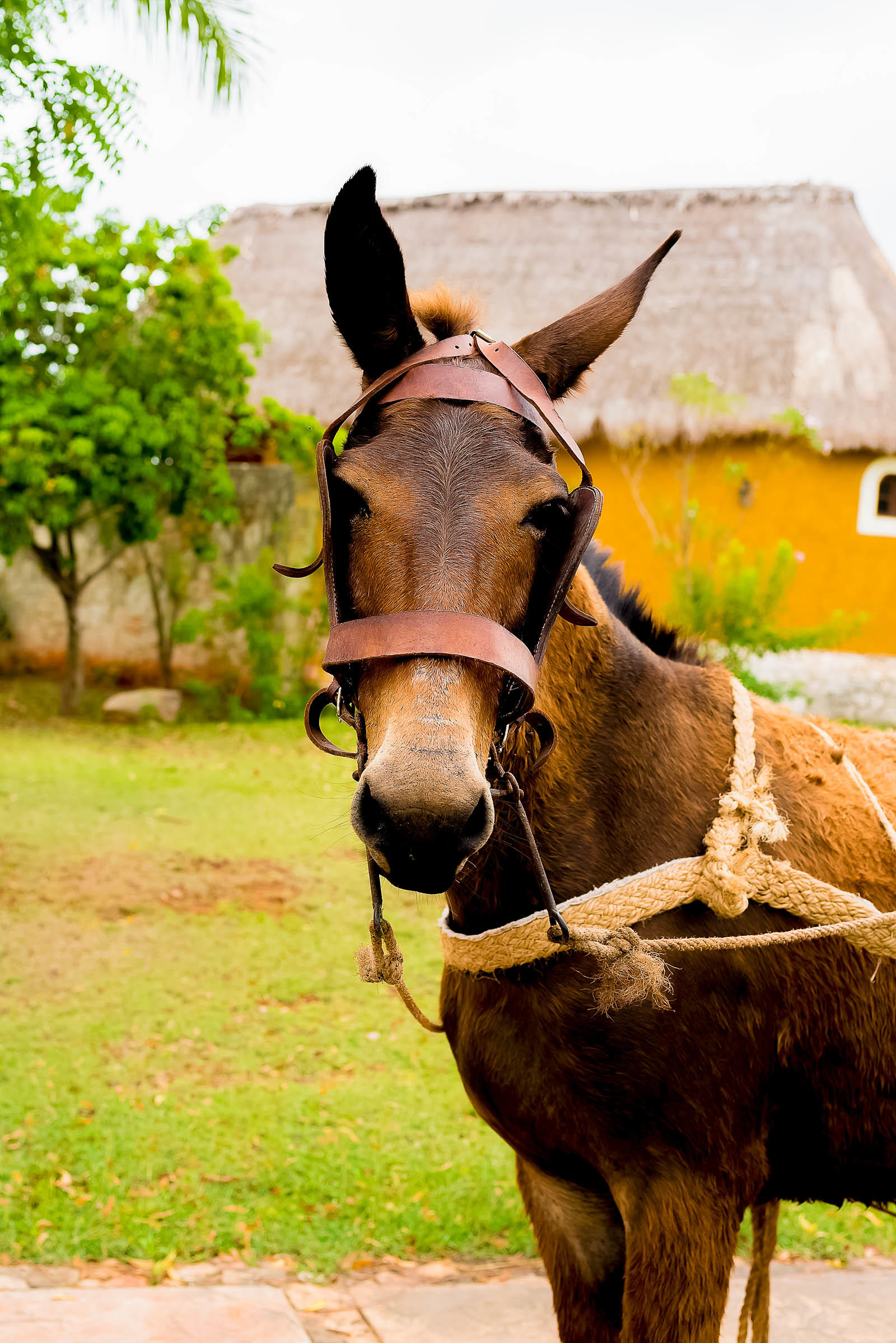 She first guided us over to the hotel huts which are located in a lush, tropical corner of the hacienda.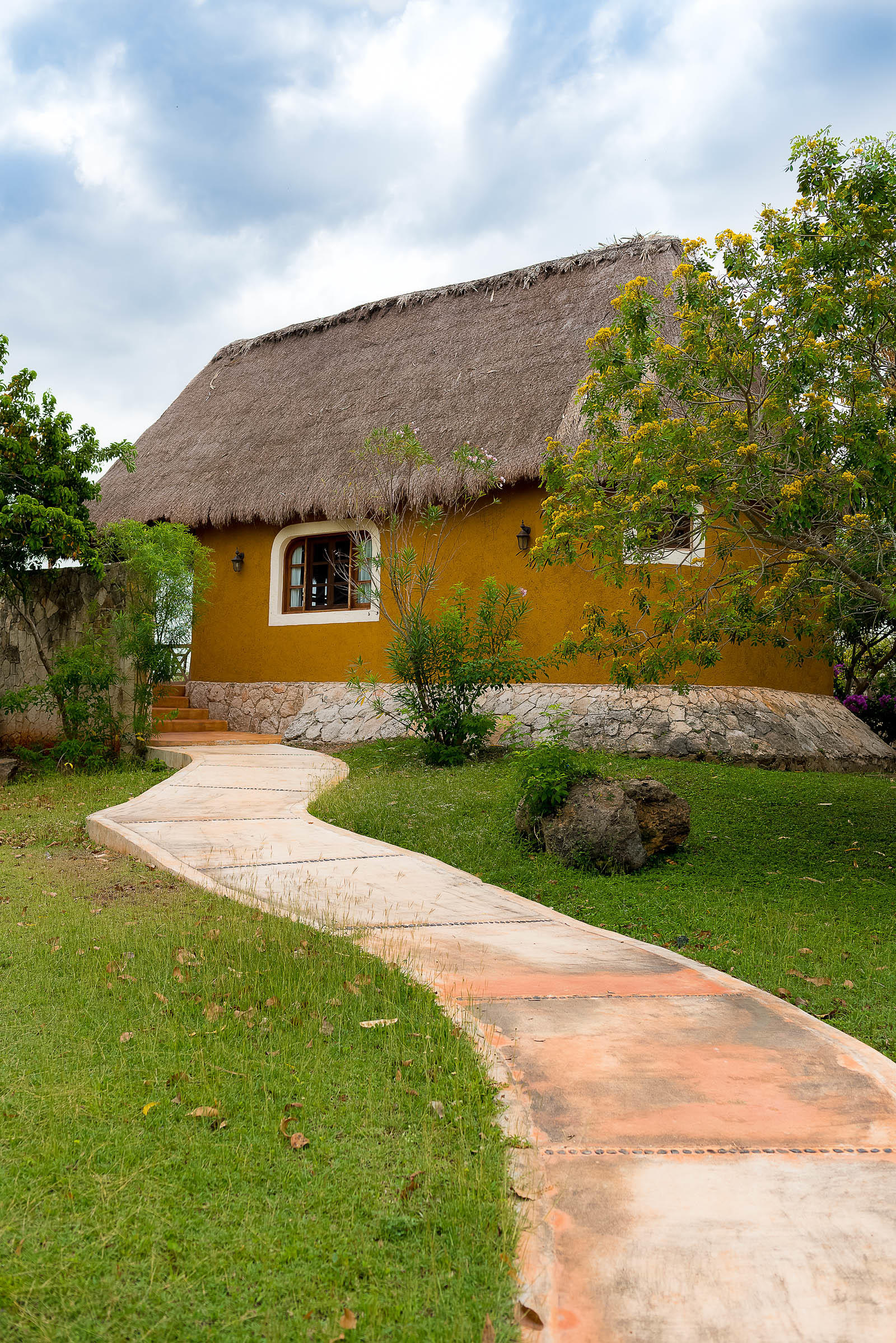 Each is unique in its design.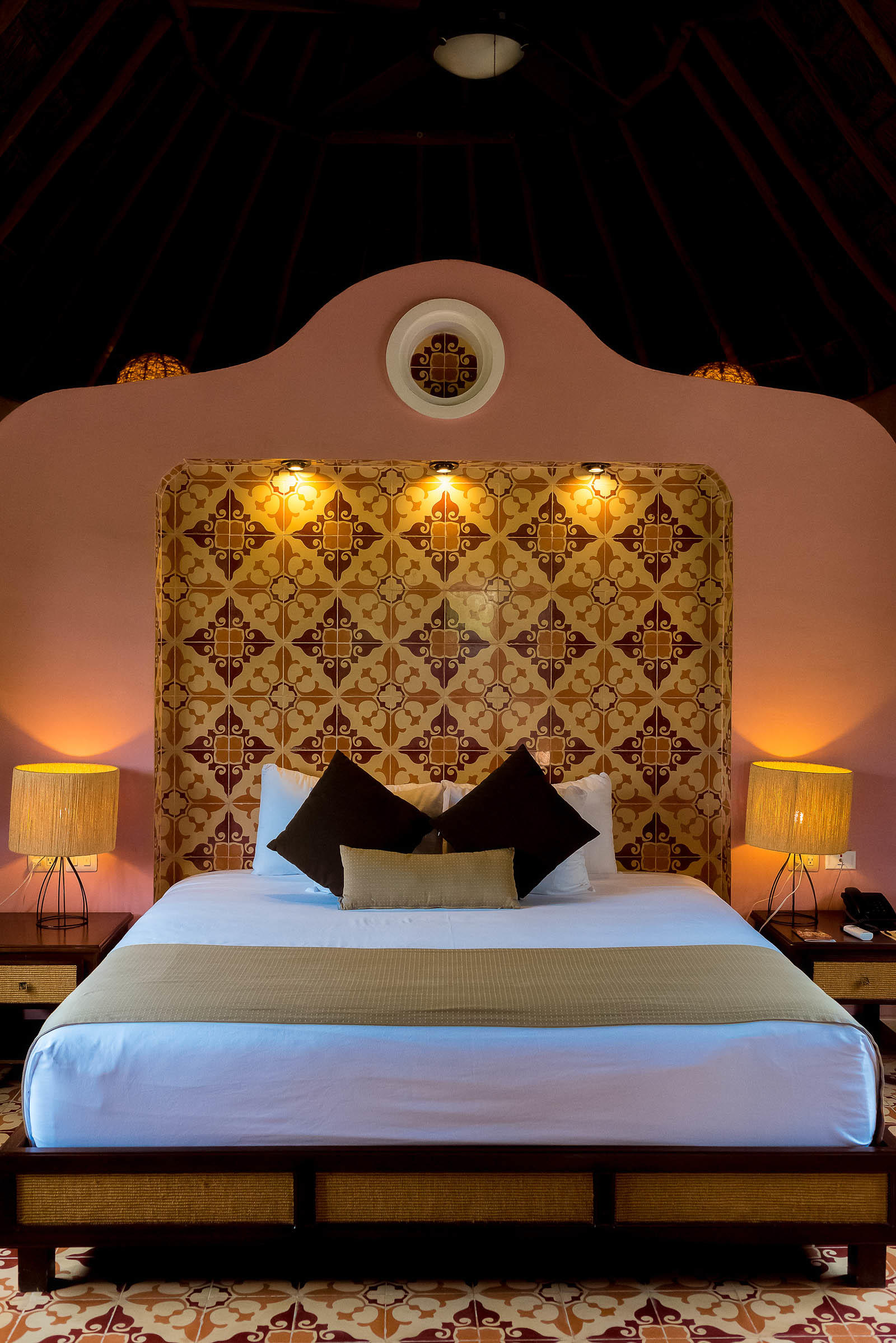 And the interiors are absolutely lovely.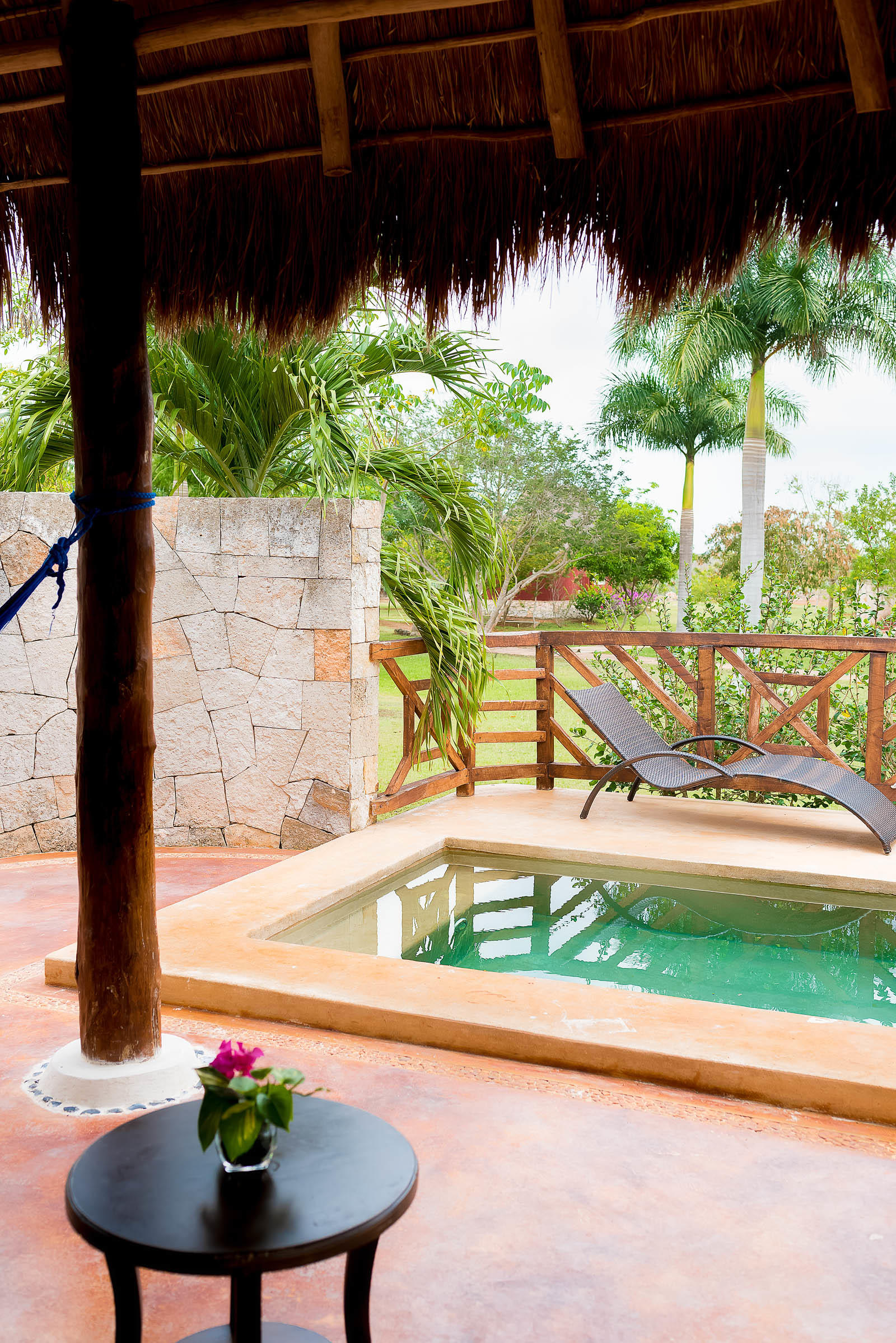 Not to mention the private pool each guest hut has!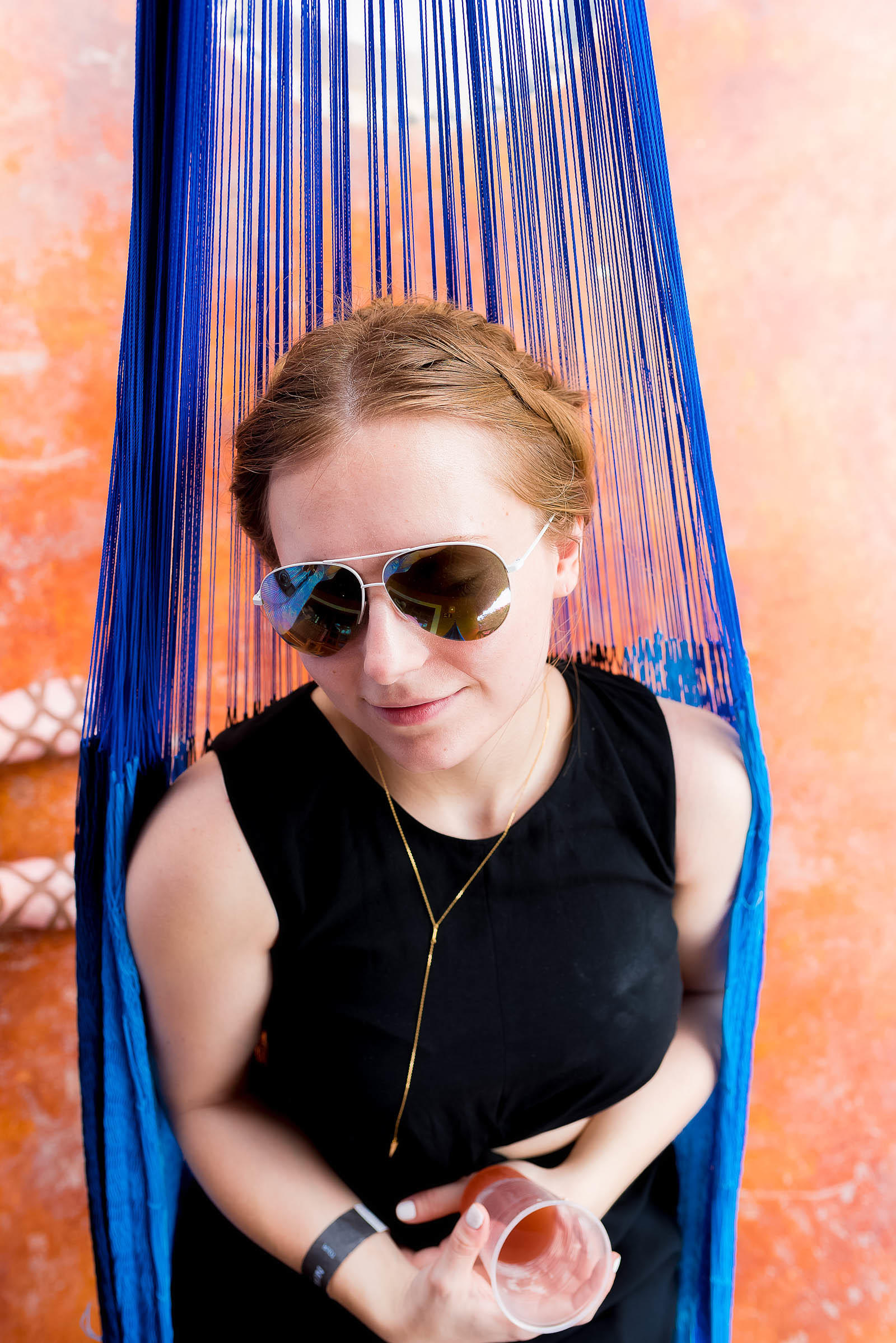 And the hammocks which I all-too-happily climbed into for a mini siesta.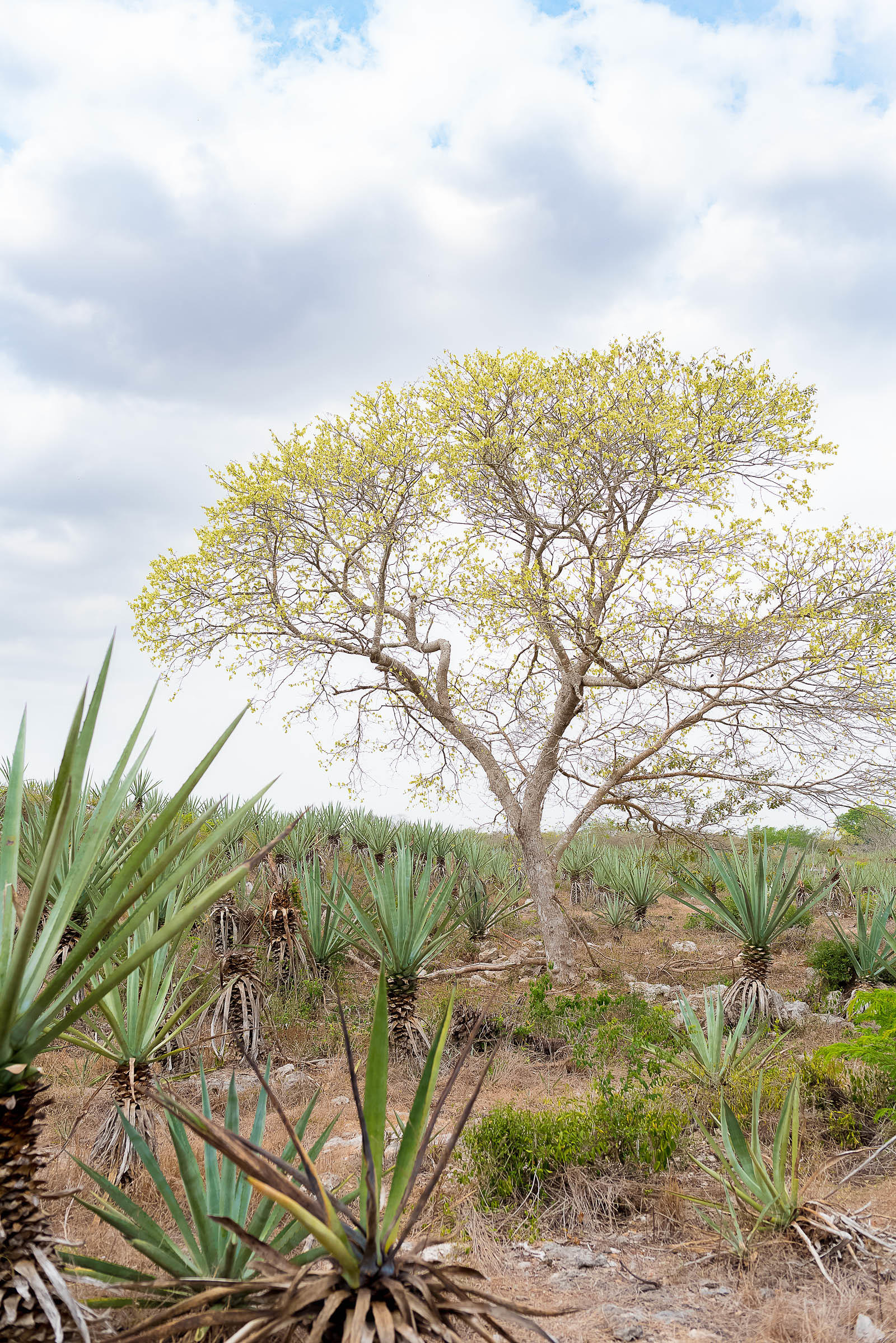 Afterwards Mariposa guided us through the fields of sisal plants.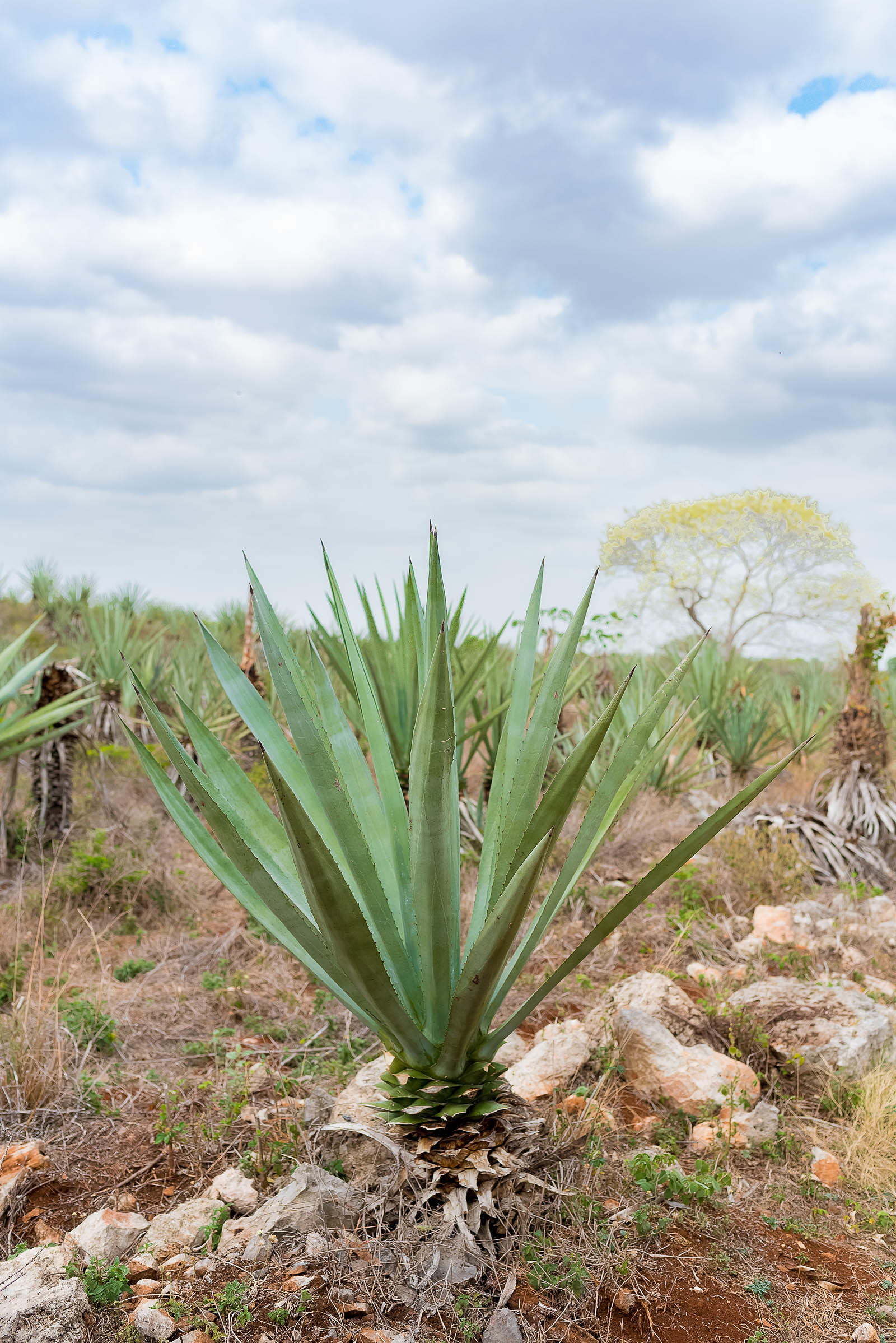 Vast fields of green agaves as far as the eye can see.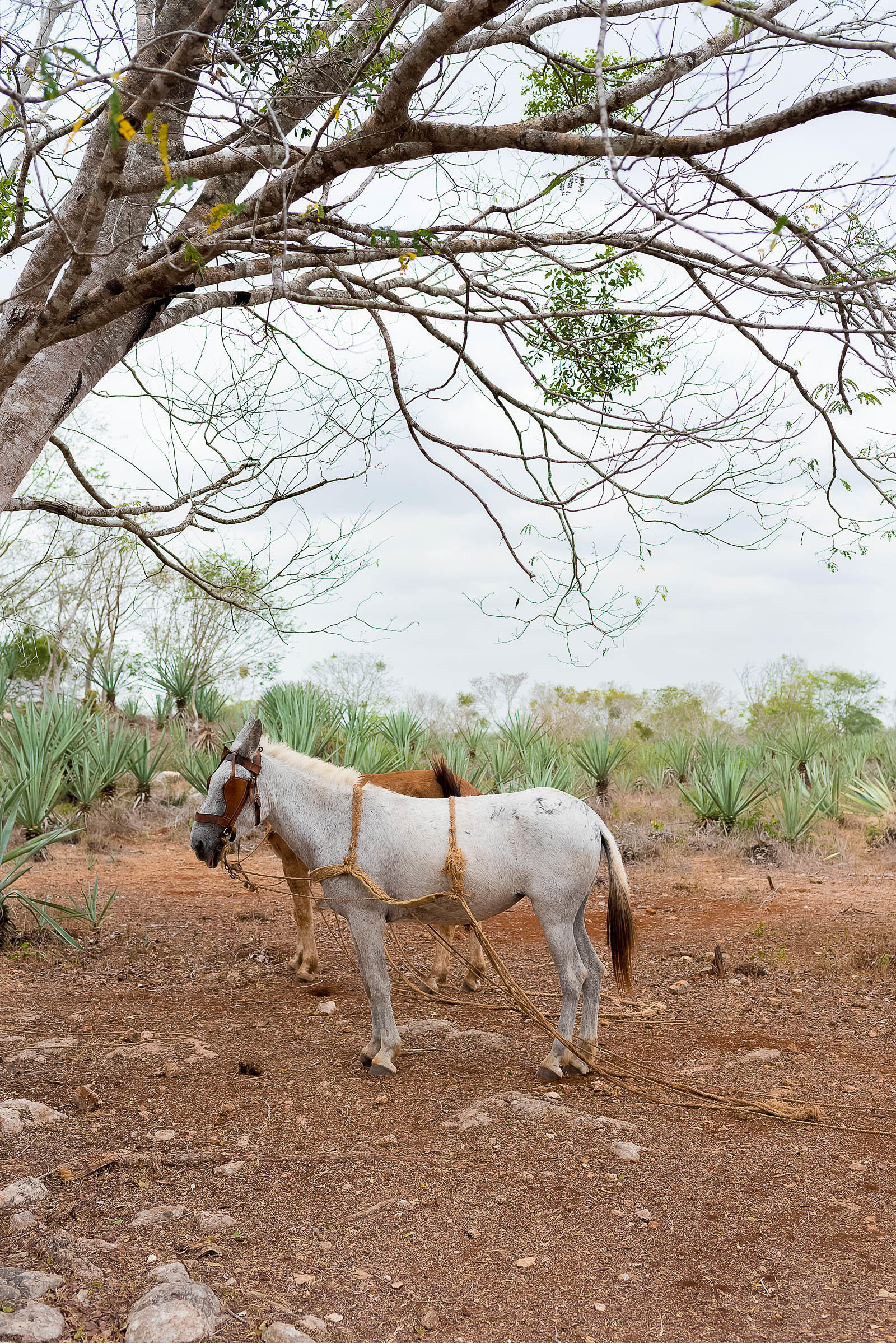 And we came to another stop near a hut atop a hill.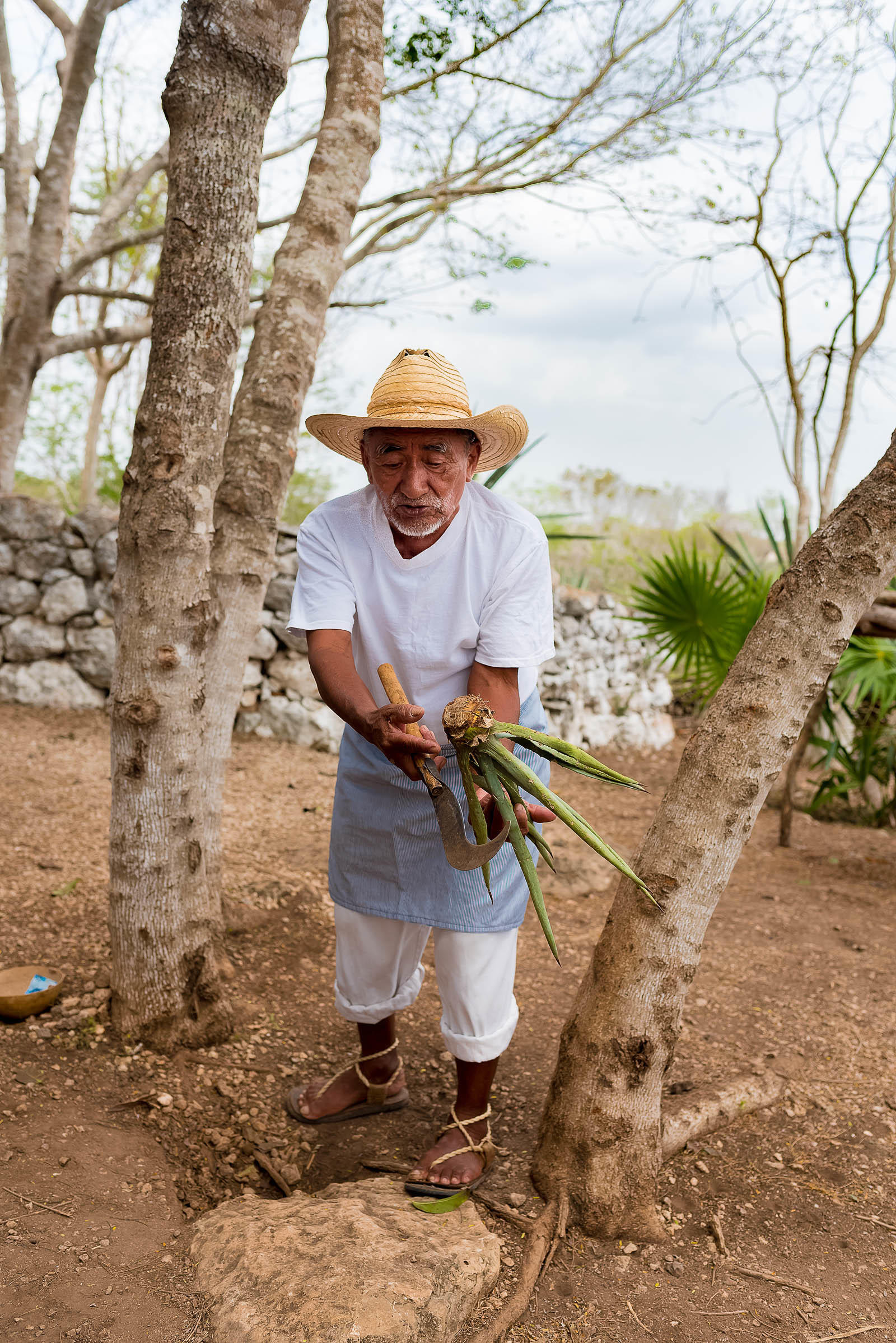 We had arrived at the Mayan House of Don Antonio who gave us many stories and insights into the world of the hacienda when he worked there in his childhood.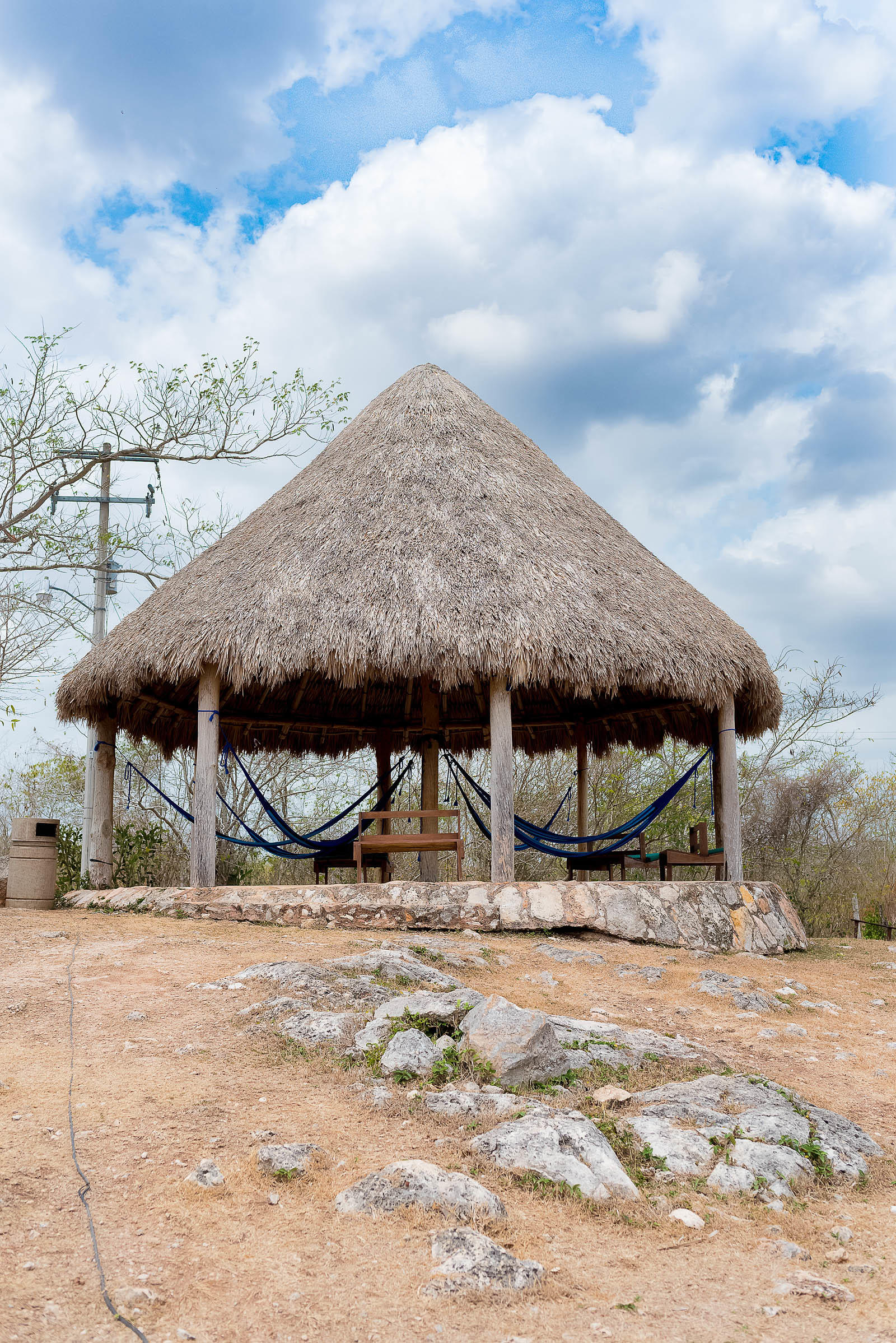 Afterwards Mariposa guided us further down the tracks to a rest stop with a bar, a hut full of hammocks for snoozing in,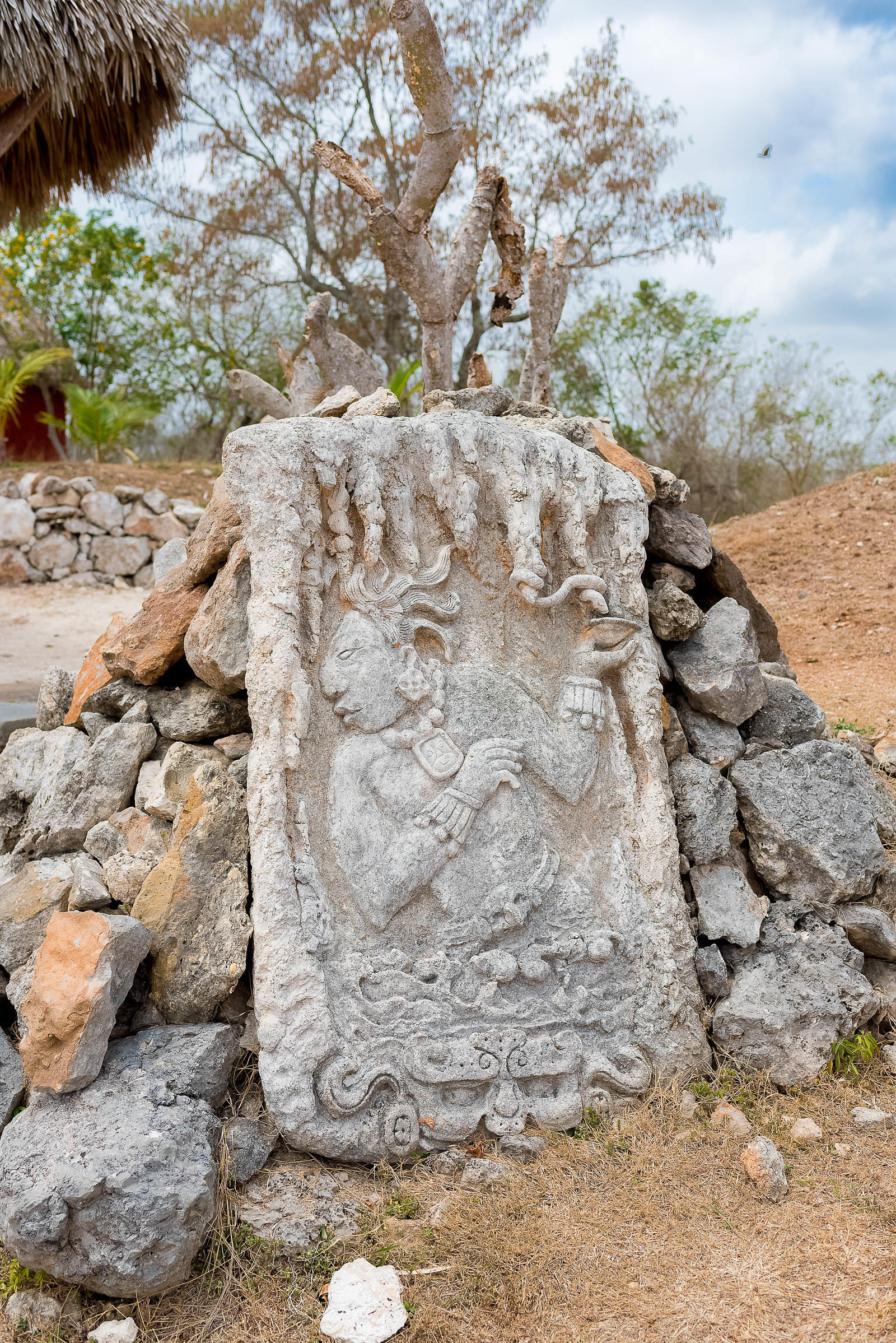 and a very ancient underground cenote.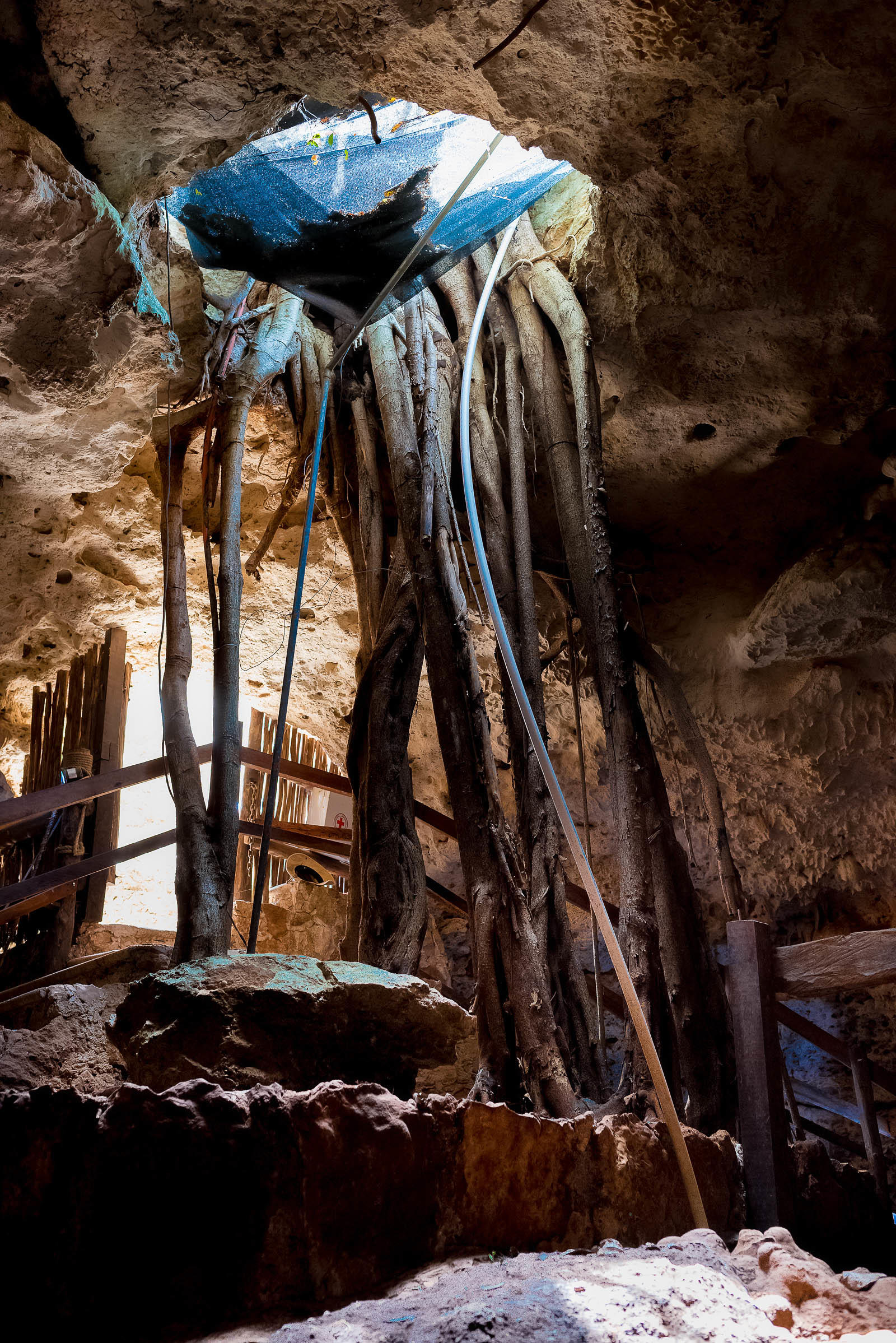 Which was a spectacular way to cool off in the Yucatán heat.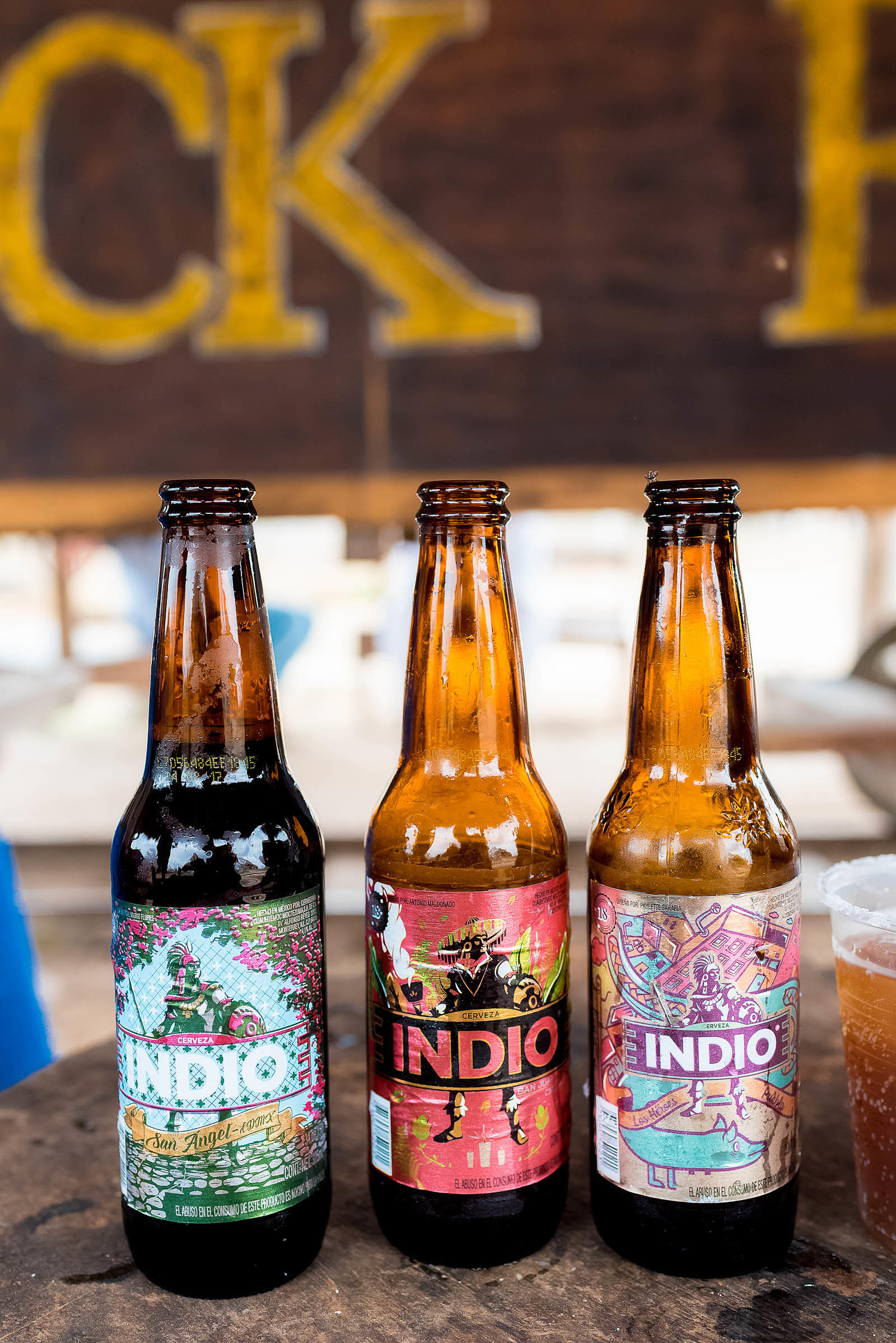 As were the crisp cervezas served at the bar!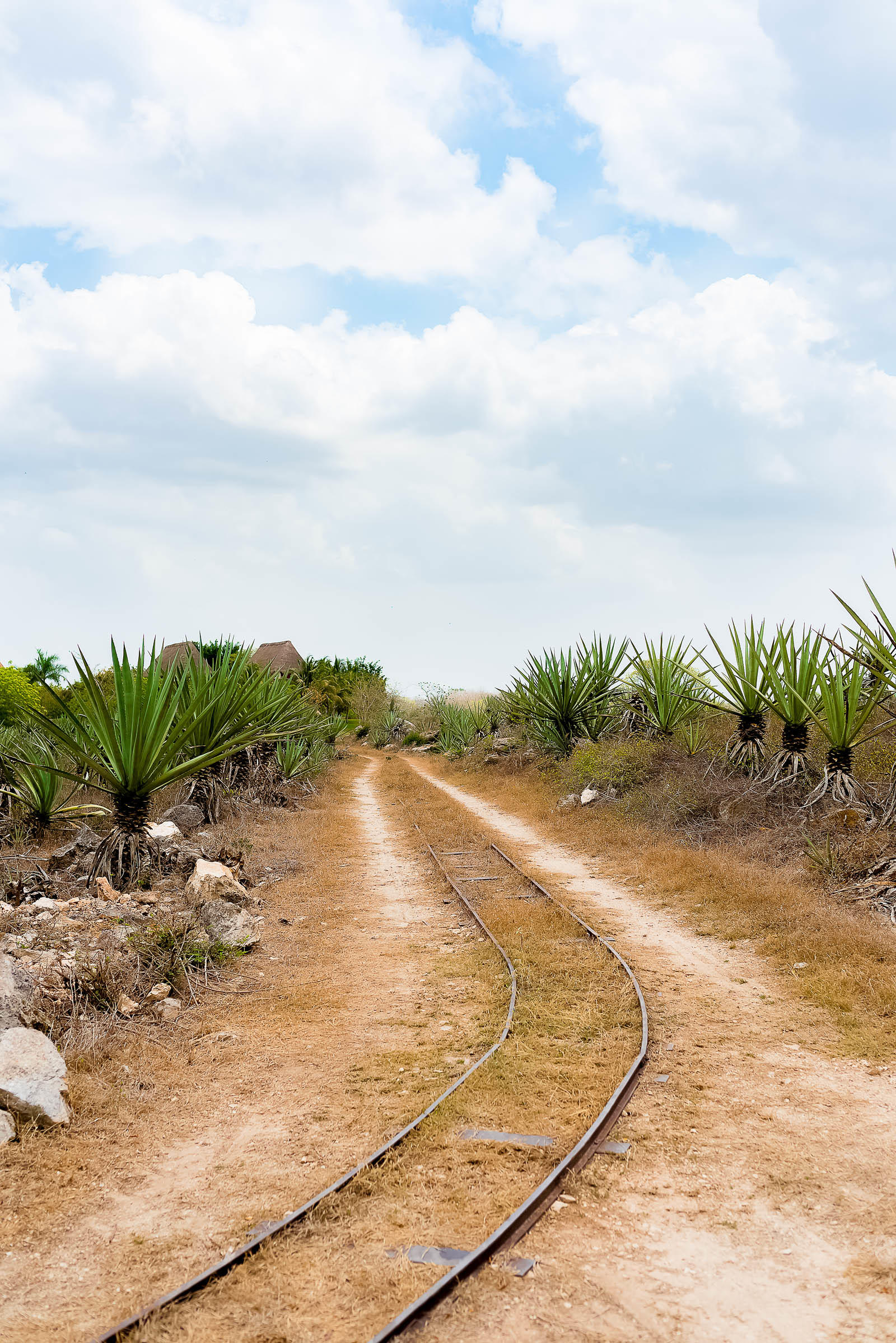 After a long swim, a few margaritas, and a quick siesta in the hammocks, Mariposa pulled our wagon to one final destination along the tracks…
The restaurant!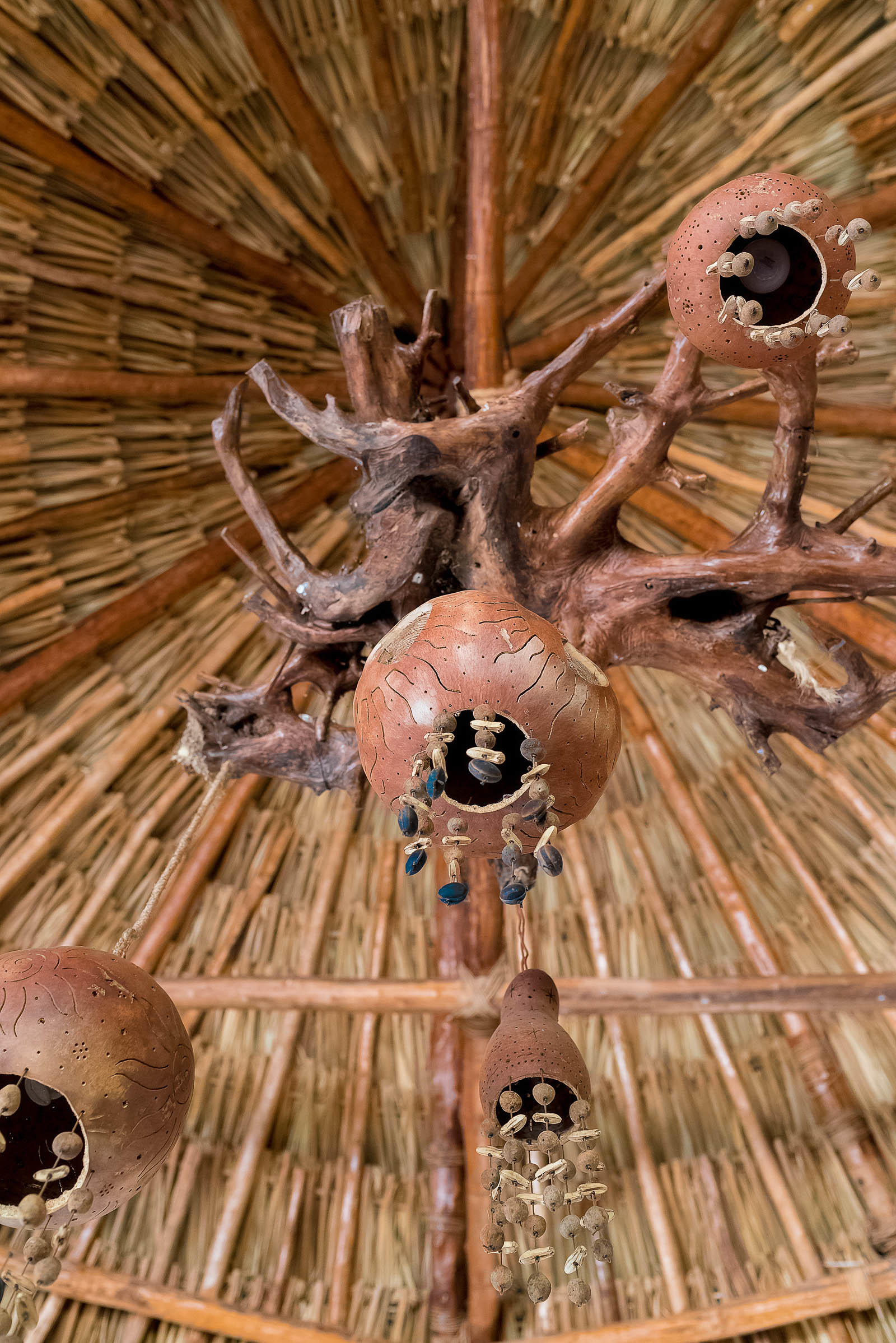 Essentially an open-air hut, this was a lovely, tropical restaurant serving up authentic Yucatán cuisine.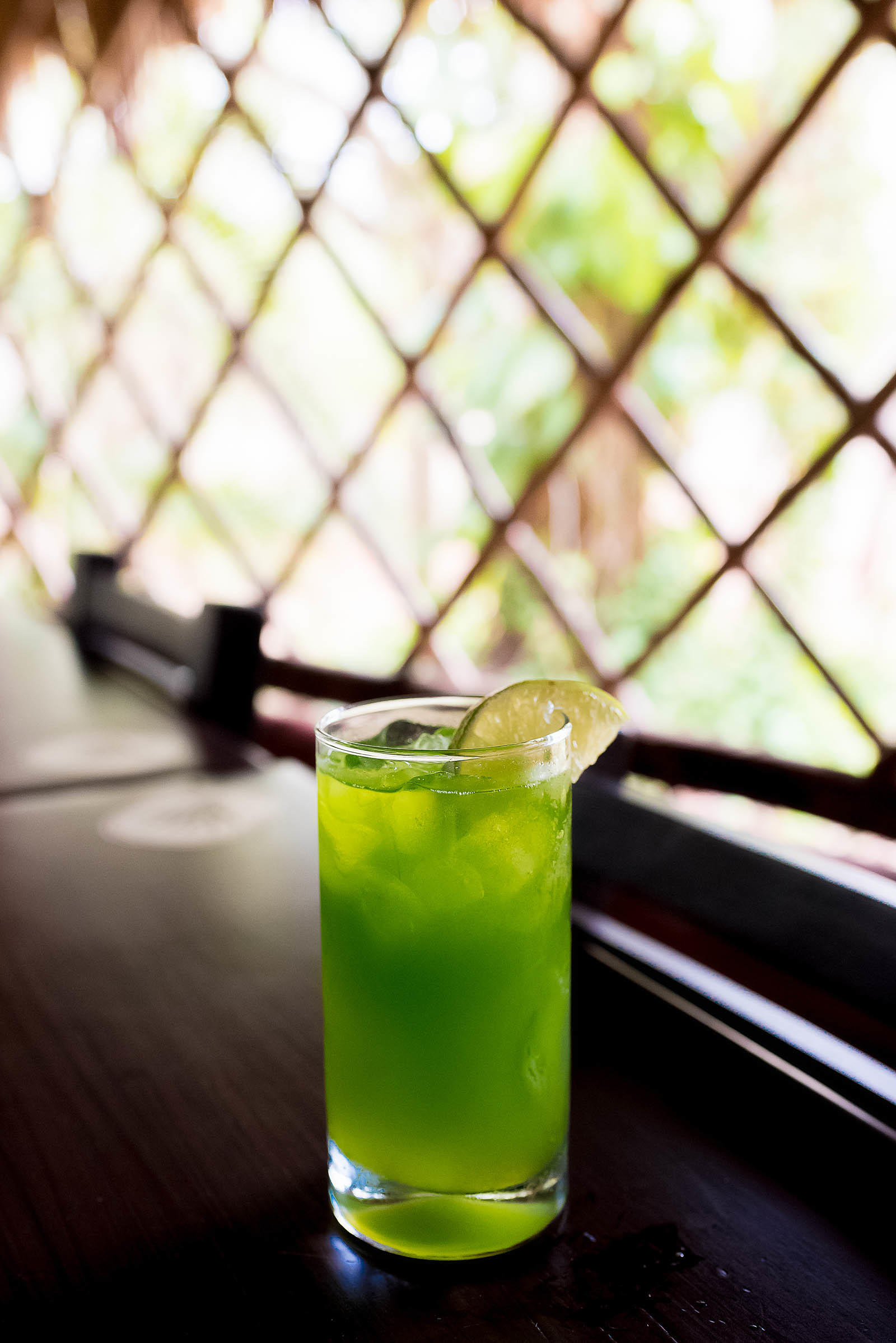 We started with some chaya water (one of my favorite new-to-me dishes in Mexico and one of the 17 Foods To Try in Yucatán).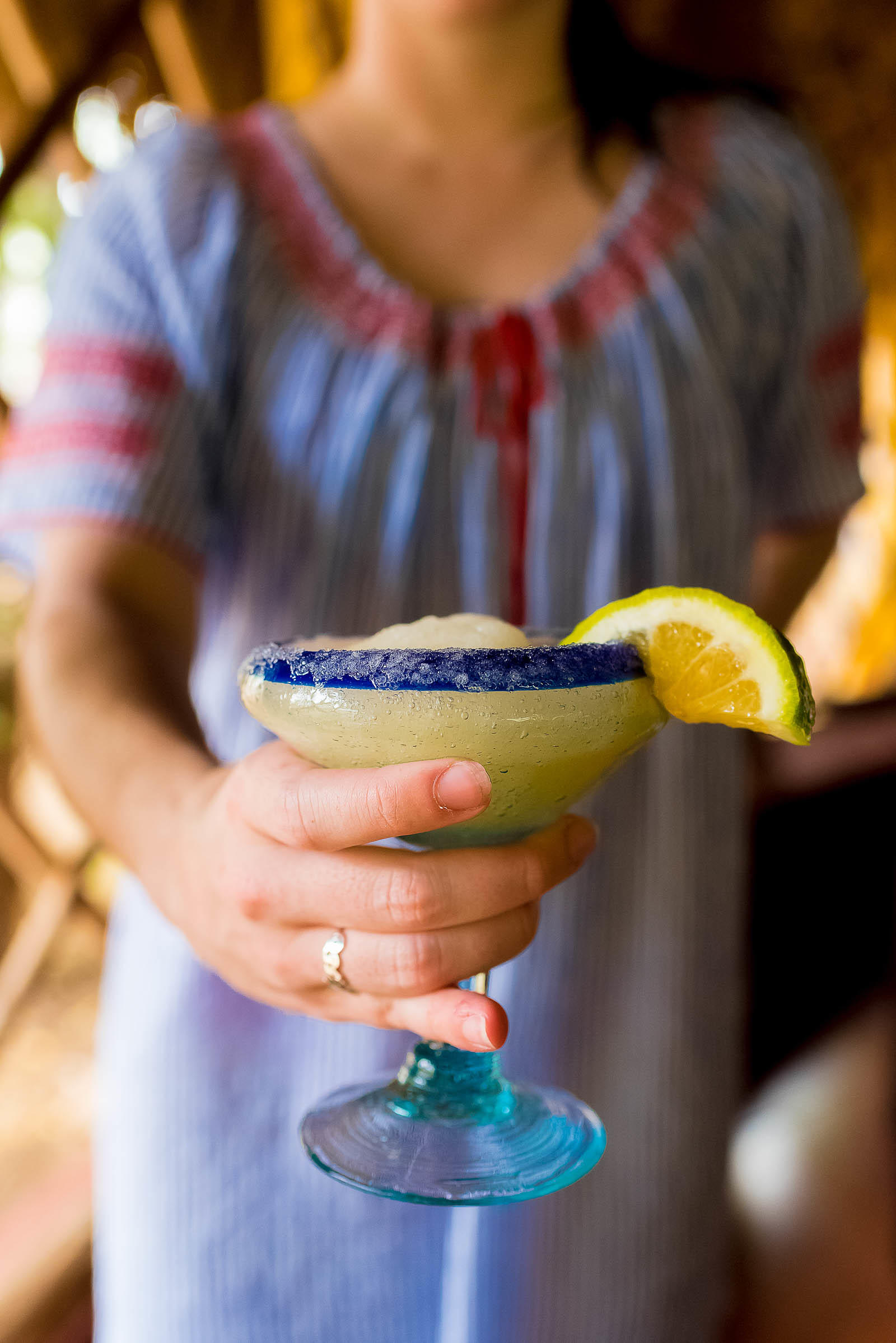 And some margaritas… obviously.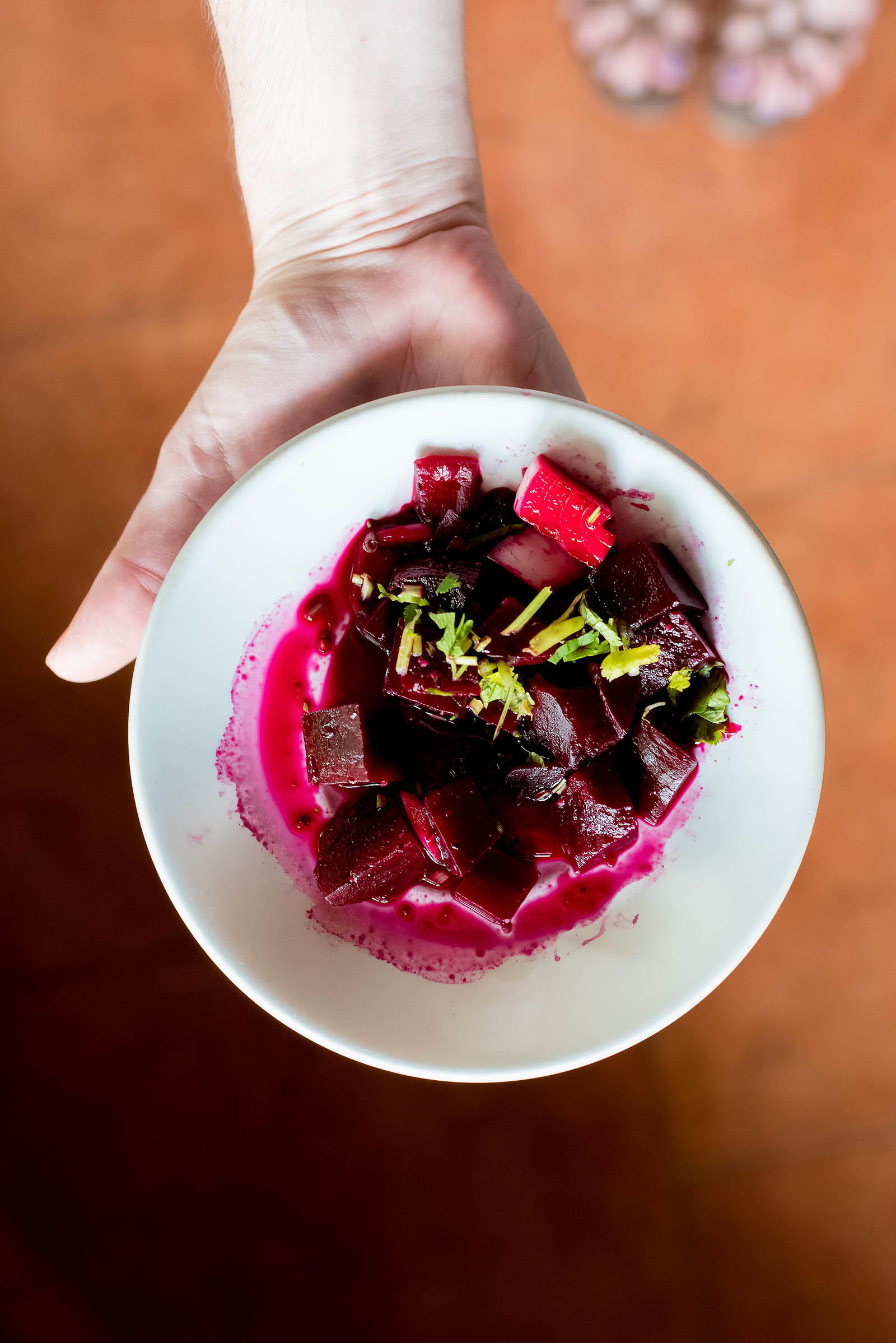 And a bright, refreshing beet salad.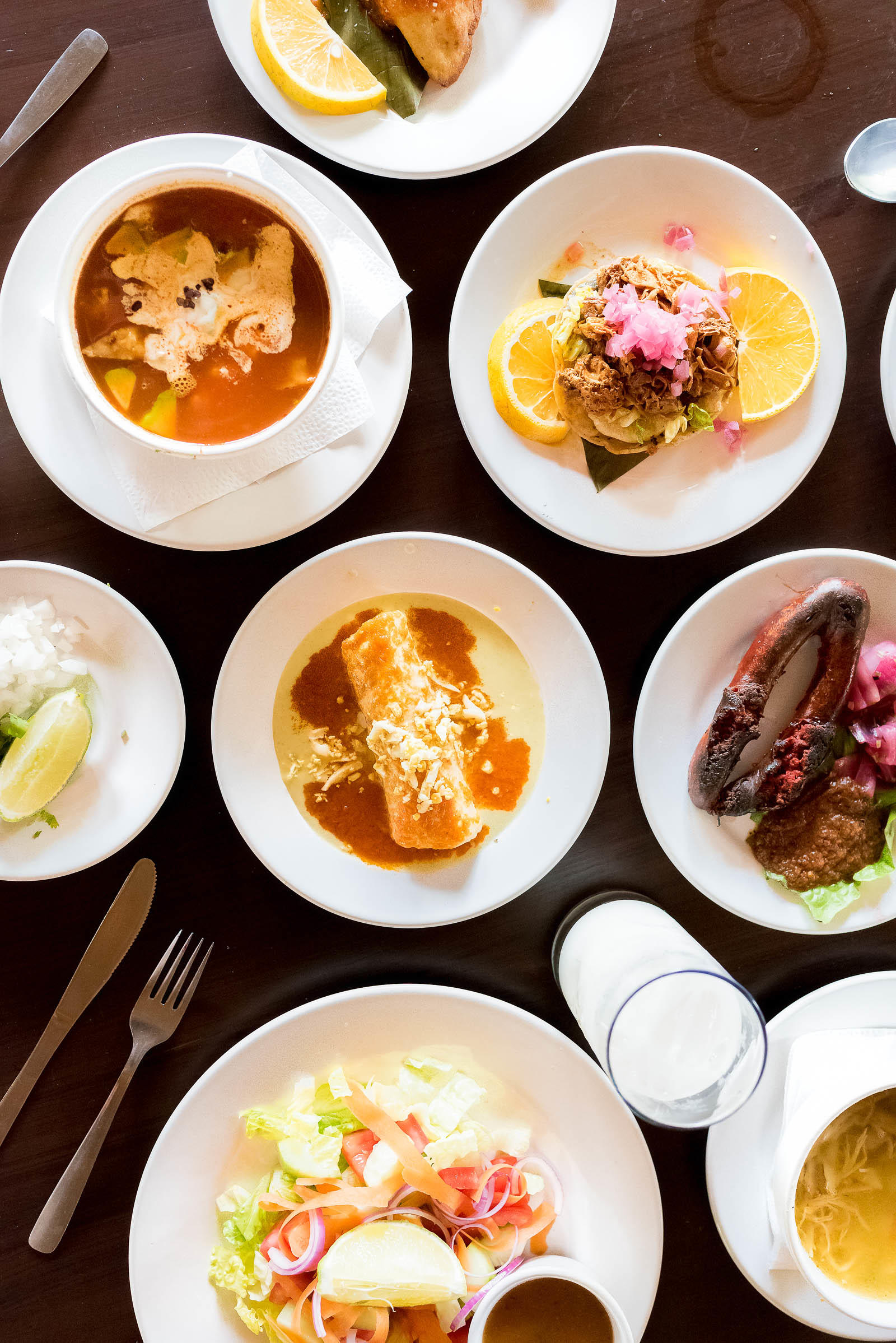 Then we moved onto an array of appetizers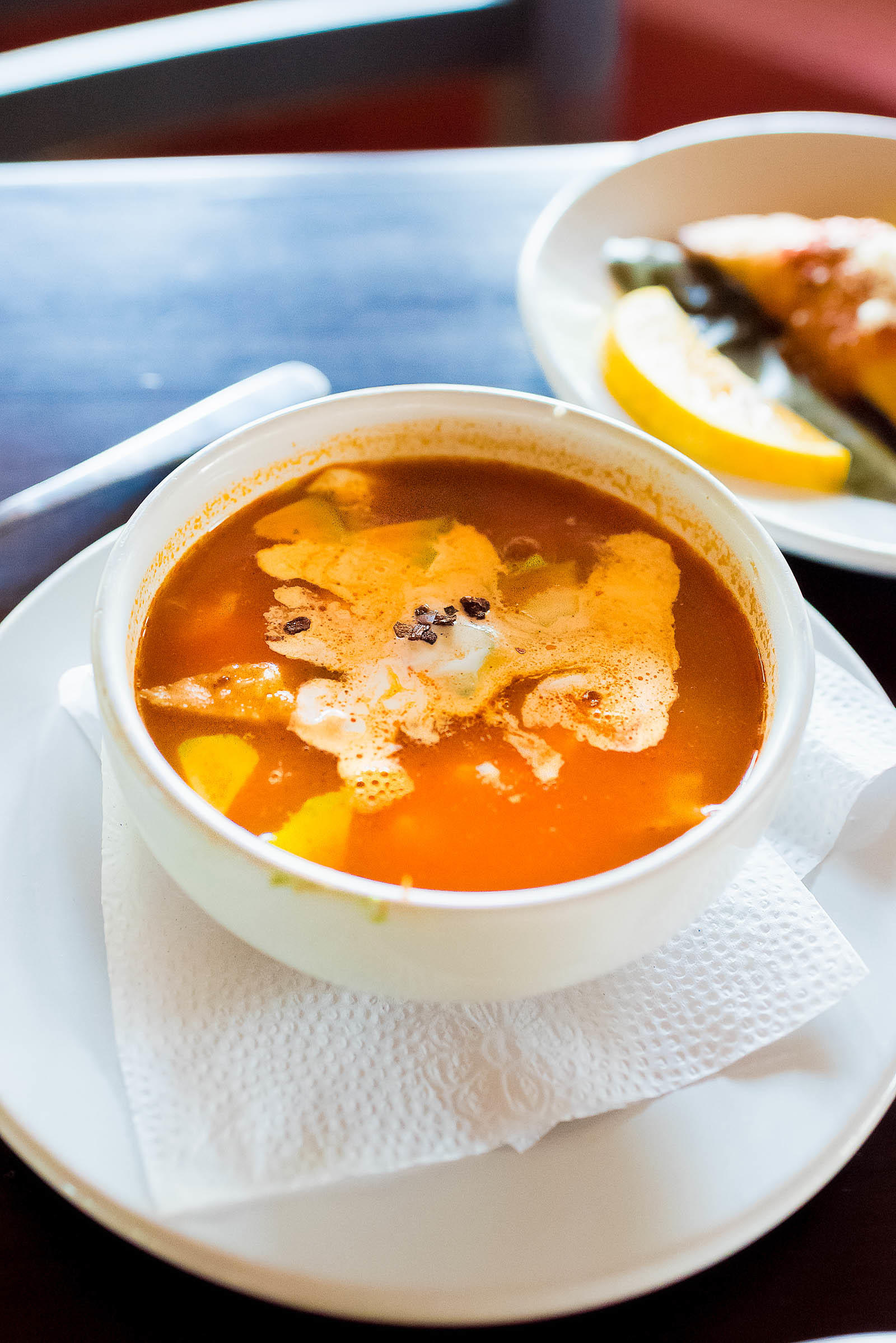 like Sopa de Lima,
and fresh salads.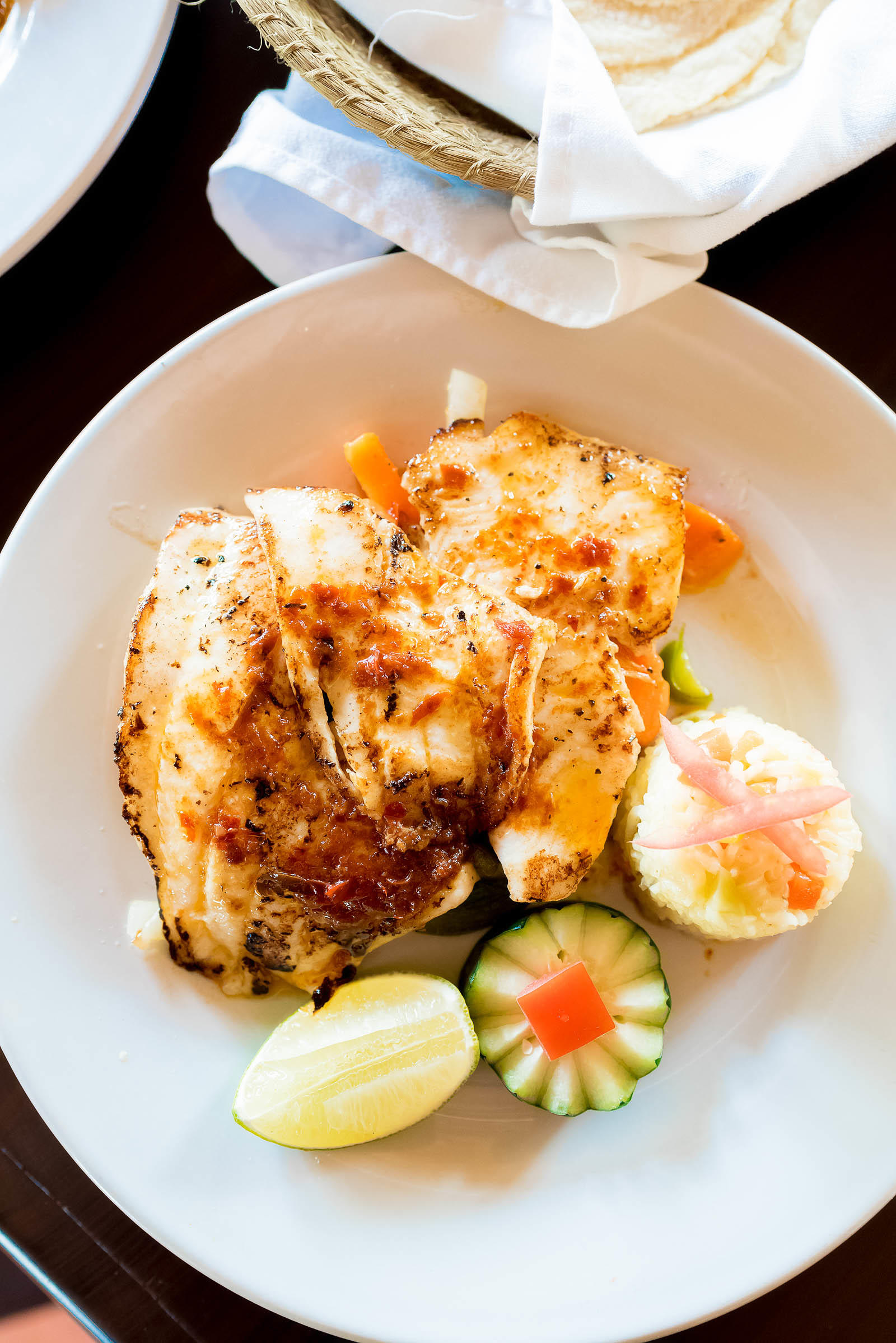 As well as a wide sampling of entrées like succulent fish,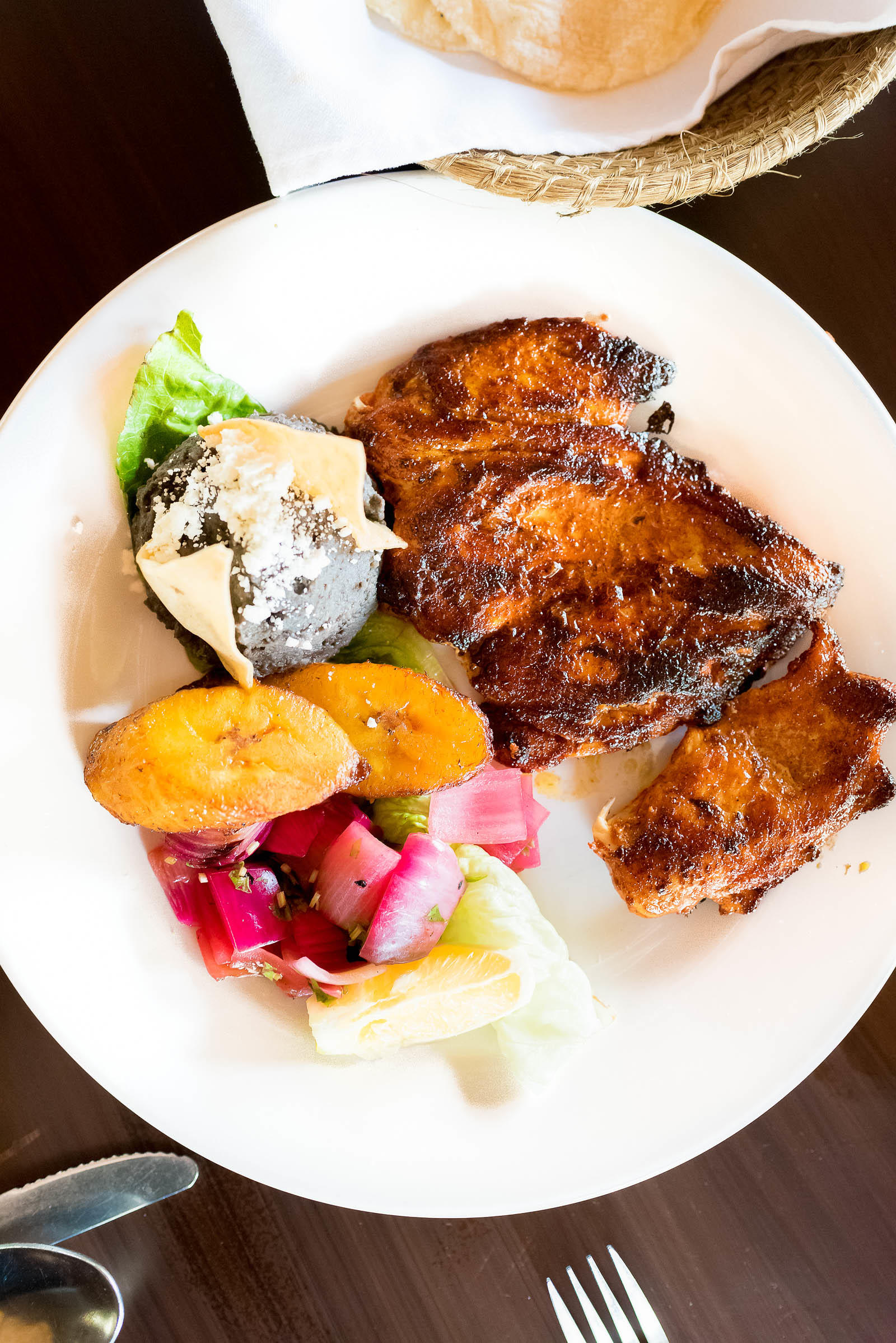 roasted chicken in spices,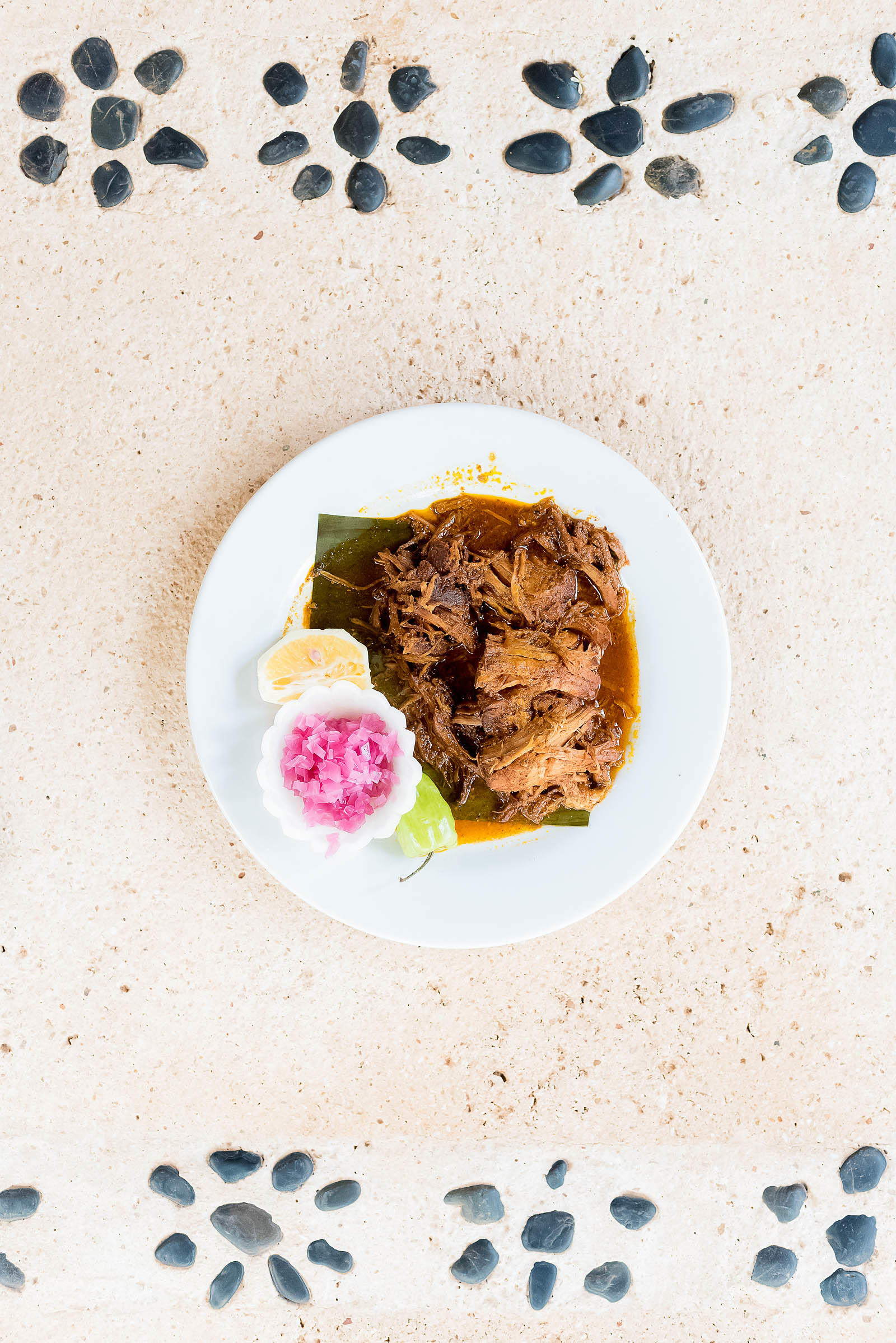 and Cochinita Pibil (another dish you absolutely must try in the Yucatán).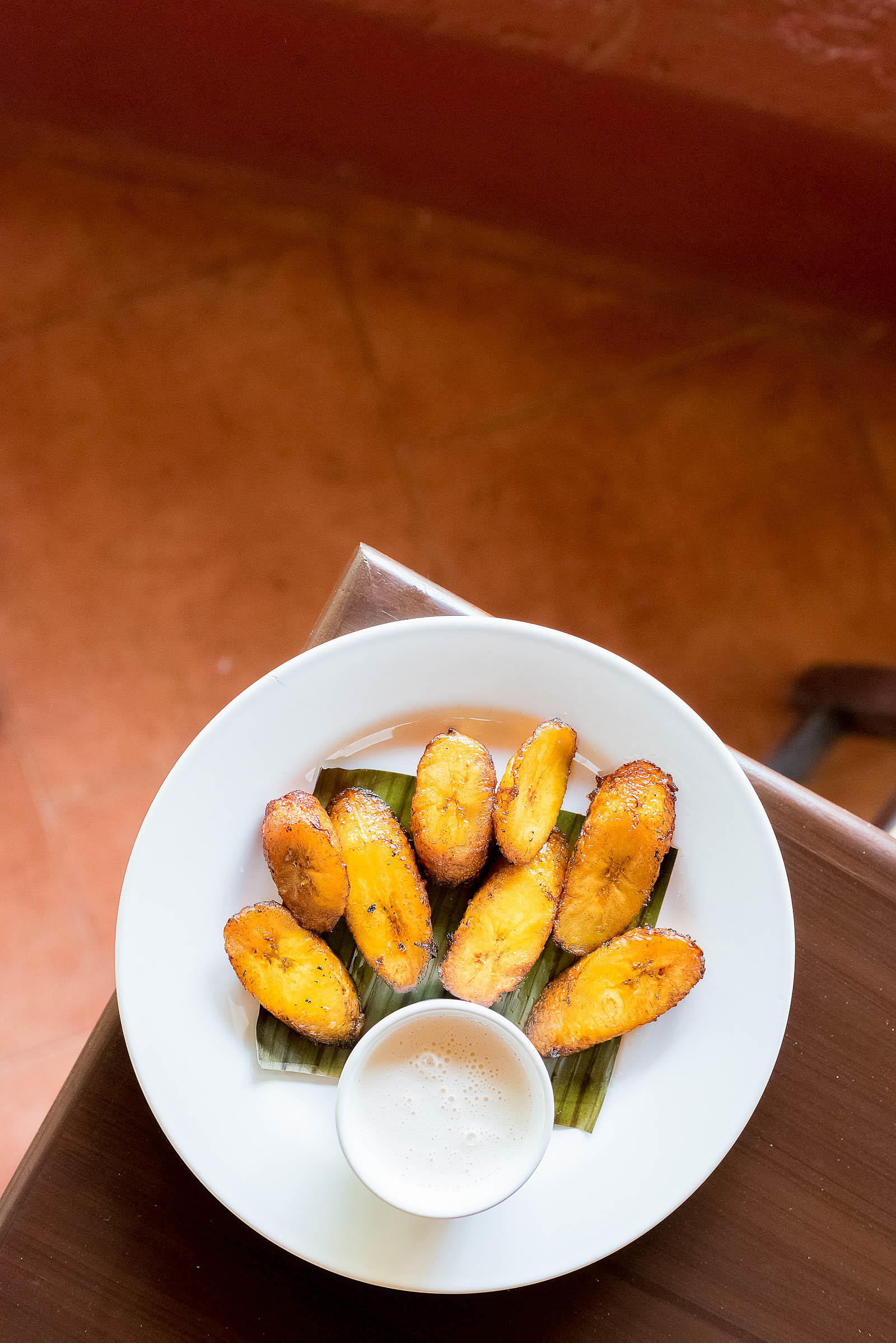 For dessert we had a delicious platter of plantains,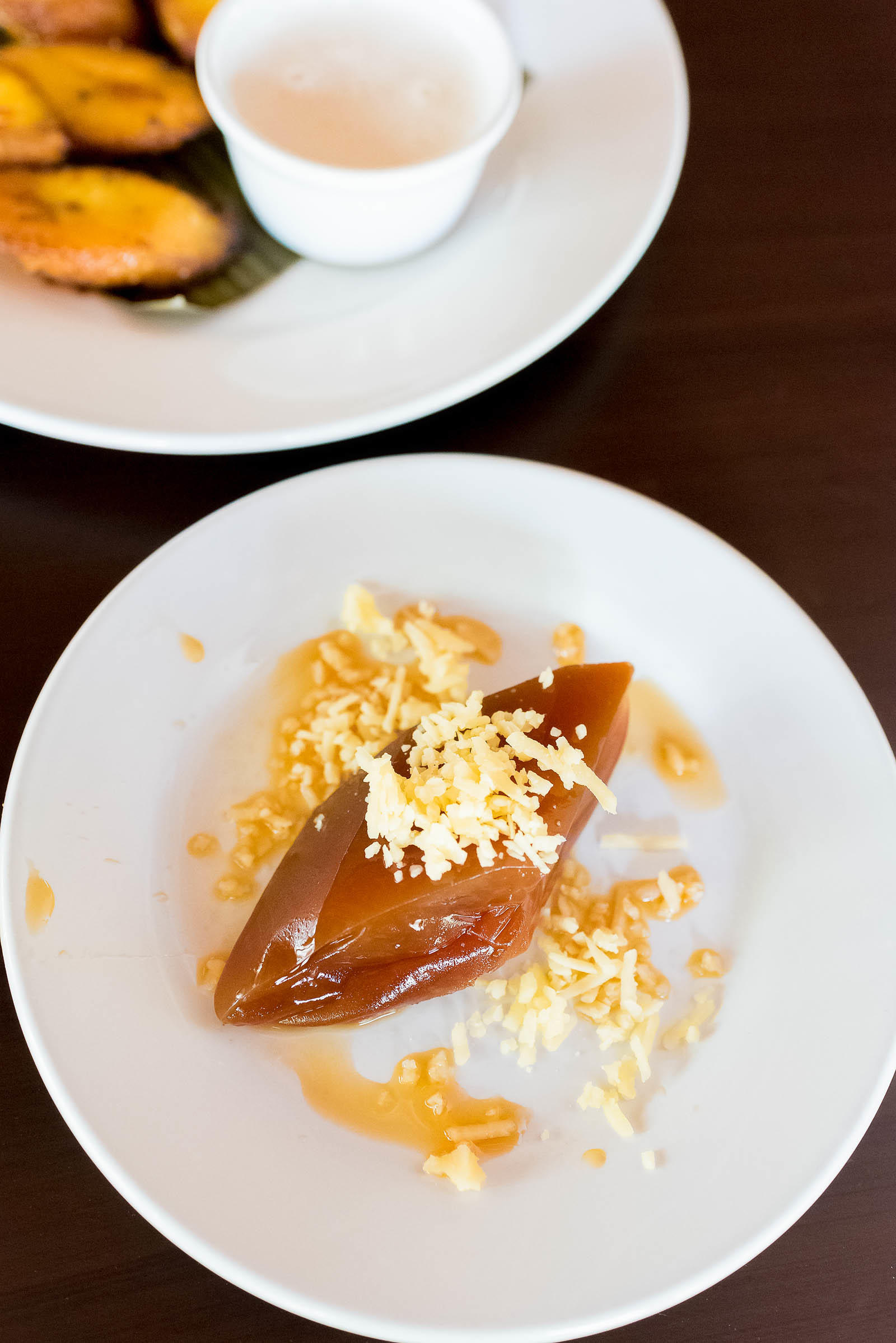 the Yucatán specialty Dulce de Papaya with Edam Cheese (discussed in this post),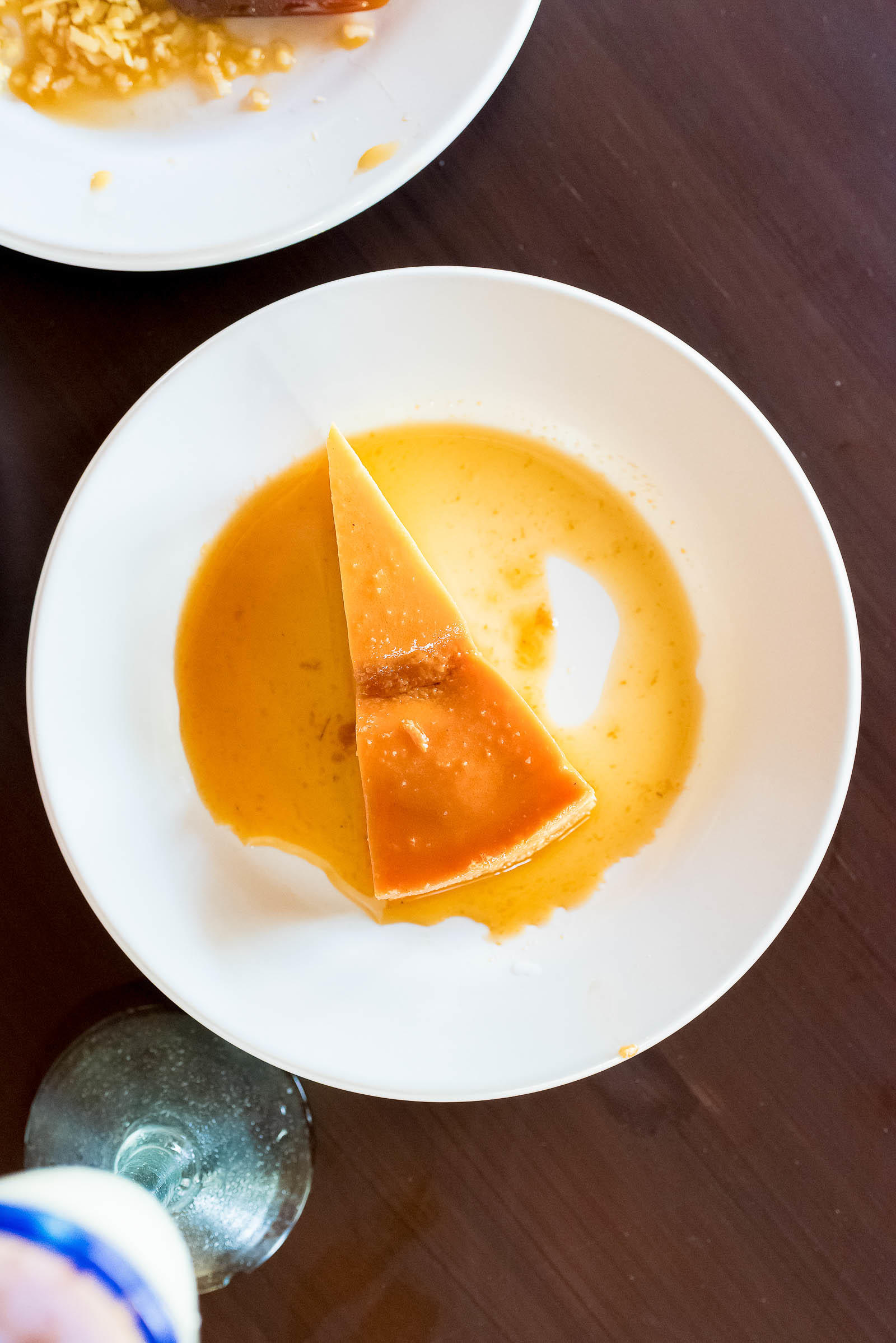 a silky flan, and some lovely glasses of cinnamon-spiced rice pudding.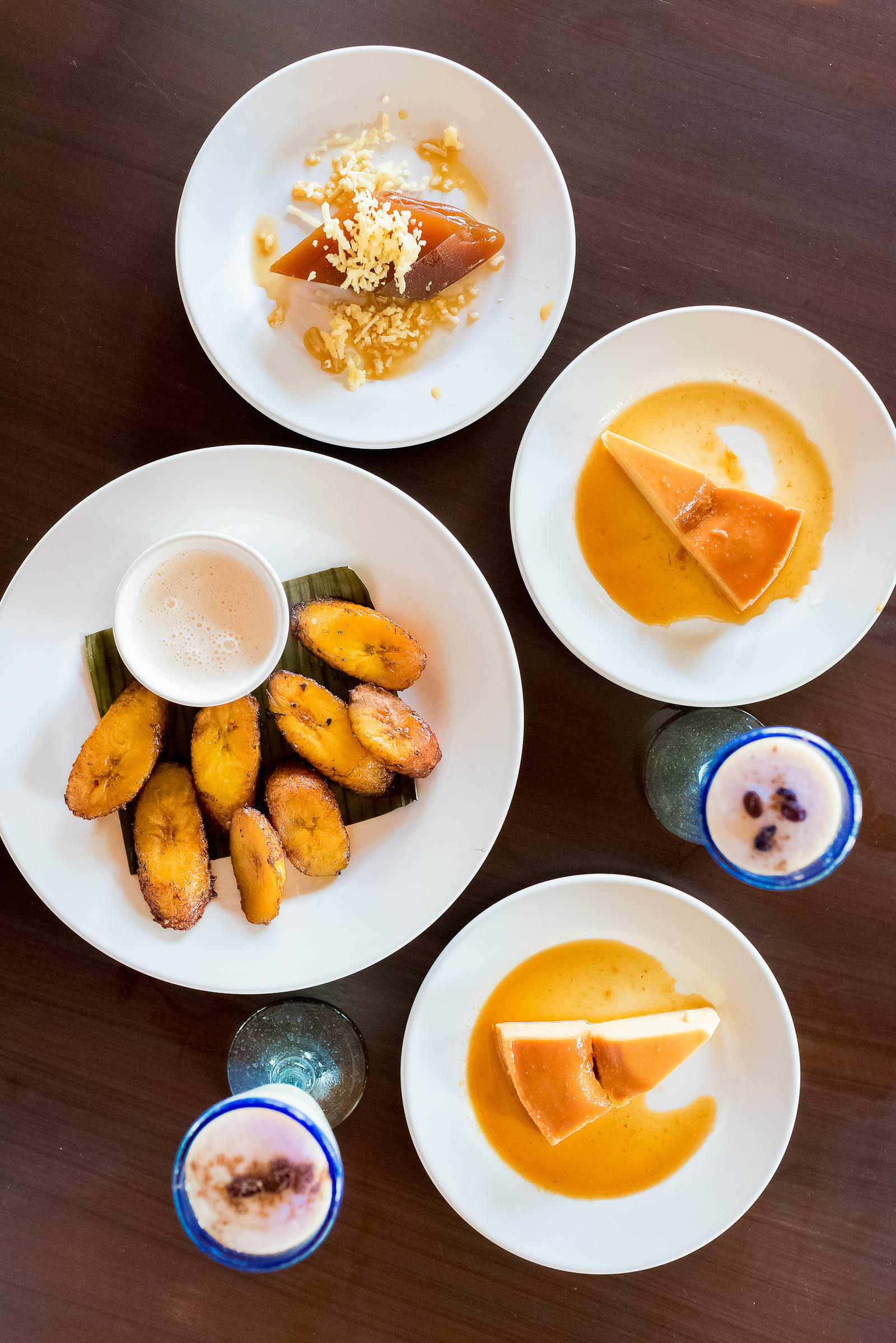 It was a marvelous meal to end a beautiful and yet educational day at the hacienda.
Next time you find yourself planning a trip to Mexico and looking for something MORE than just a swim-up pool, head to Mérida and take a day trip to Sotuta de Peón. It's well-worth the experience and gives you such an amazing appreciation for the rich, cultural history of the Yucatán. Not to mention the fact that the underground cenote was easily one of the coolest experiences we had in all of Mexico (with the massive cenote at Ek Balam coming in a close second).
You can learn some history, walk into a 100-year-old hacienda, AND still do it all with a margarita in your hand. Now THAT'S what I call visiting Mexico!
Disclosure: I received a complimentary visit to Sotuta de Peón through the Mexican Board of Tourism to facilitate this post. Review and all opinions are ALWAYS my own.