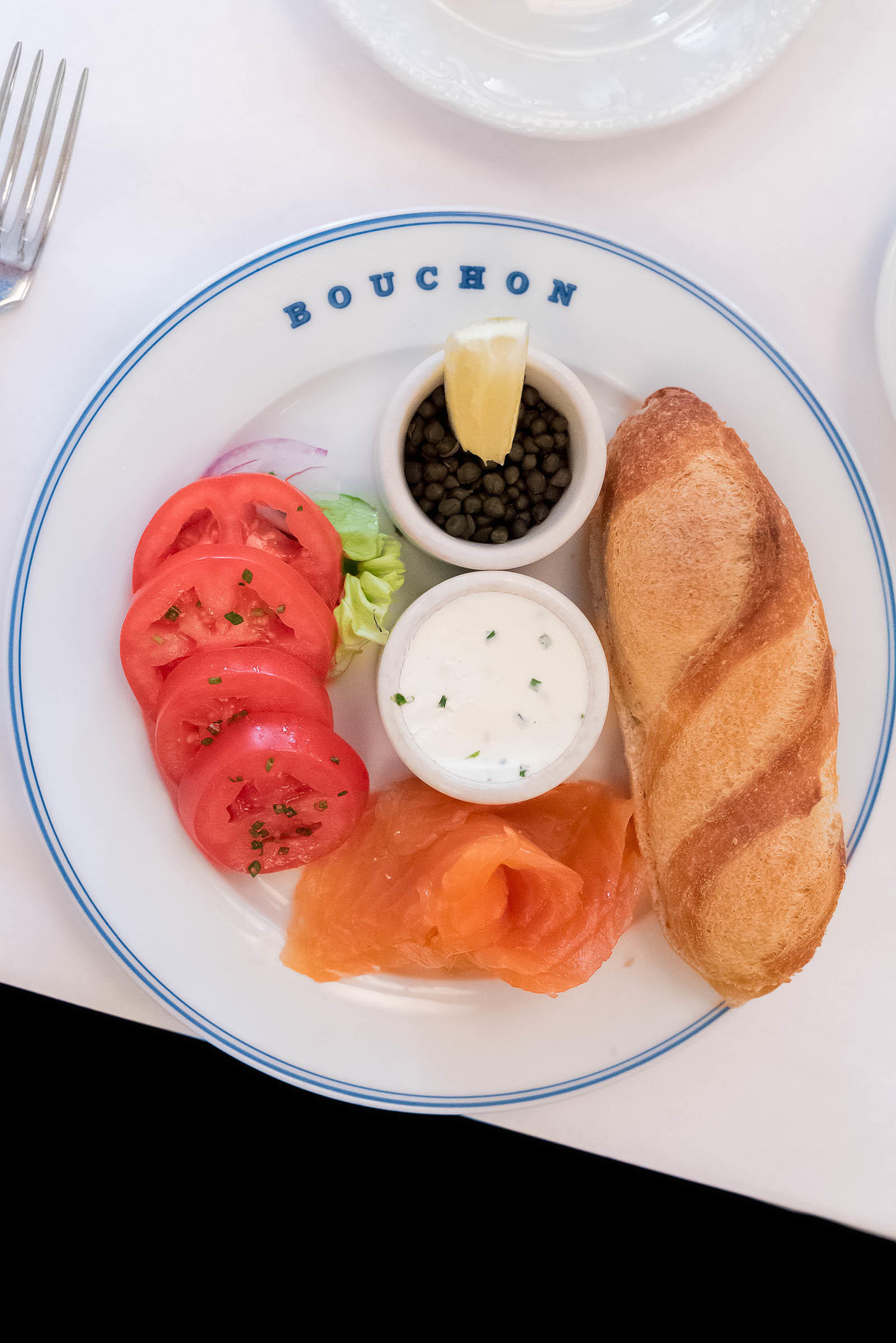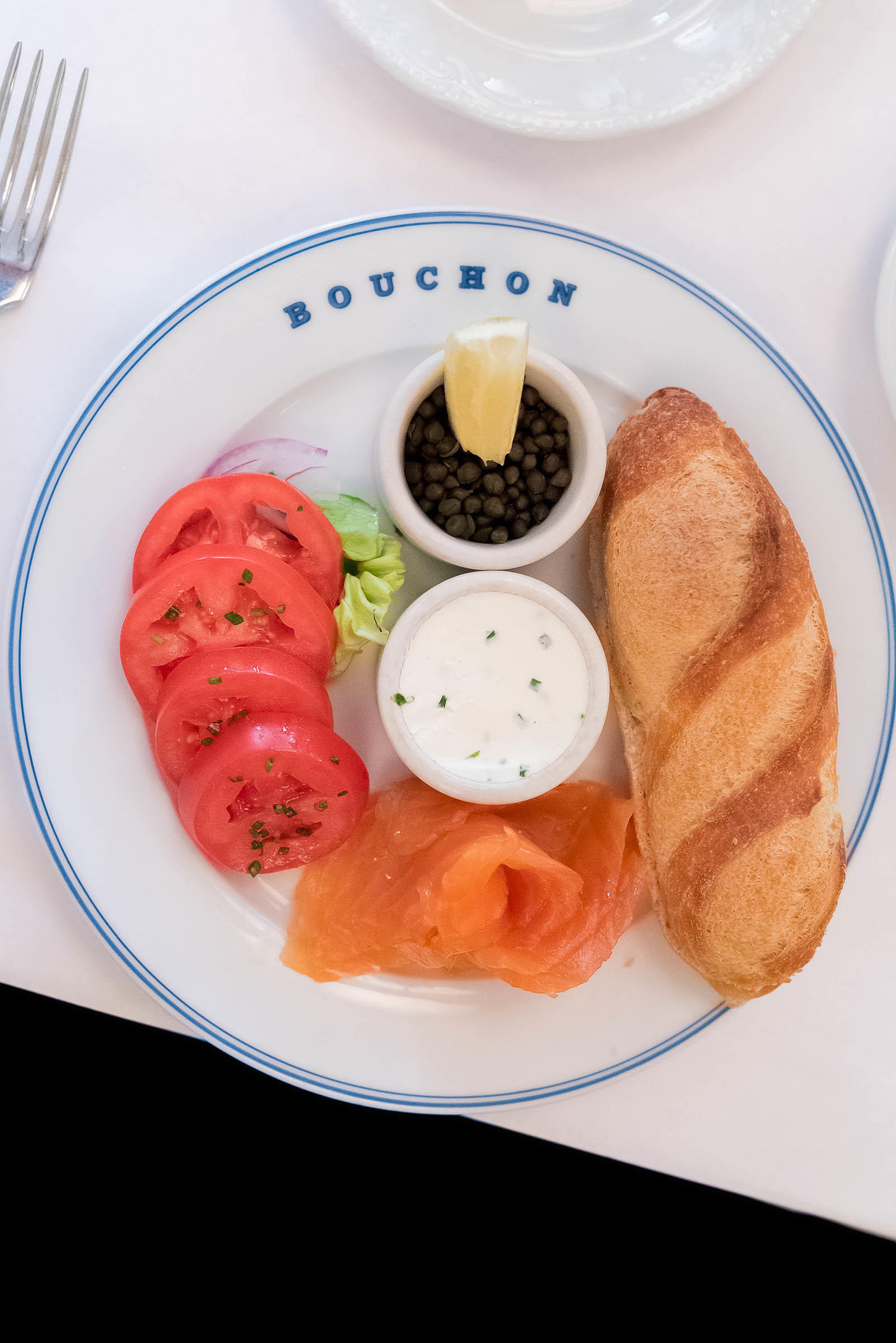 Ever since I've started working in the restaurant industry as a photographer, I've kept a bucket list of restaurant "must trys".
The sort of places I've heard from countless sources are ground-breaking, life-changing, and undoubtedly worth the trip to try.
Bucket list worthy stops.
And one of the very FIRST places I added to that list was Thomas Keller's Bouchon.
Thomas Keller has won every culinary award under the sun including Michelin stars and Time Magazine's award for "America's Best Chef". He's a favorite of Anthony Bourdain and is constantly inventing and reinventing cuisine for the American palette. And his famous bistro eatery opened a branch in Vegas in 2004 to bring a little culinary sophistication to the Sin City.
So while Hubby and I were in Vegas last month for a good friend's wedding, I leapt at the chance to finally check Bouchon off my bucket list! One bright and sunny morning we headed over to the Venetian for brunch.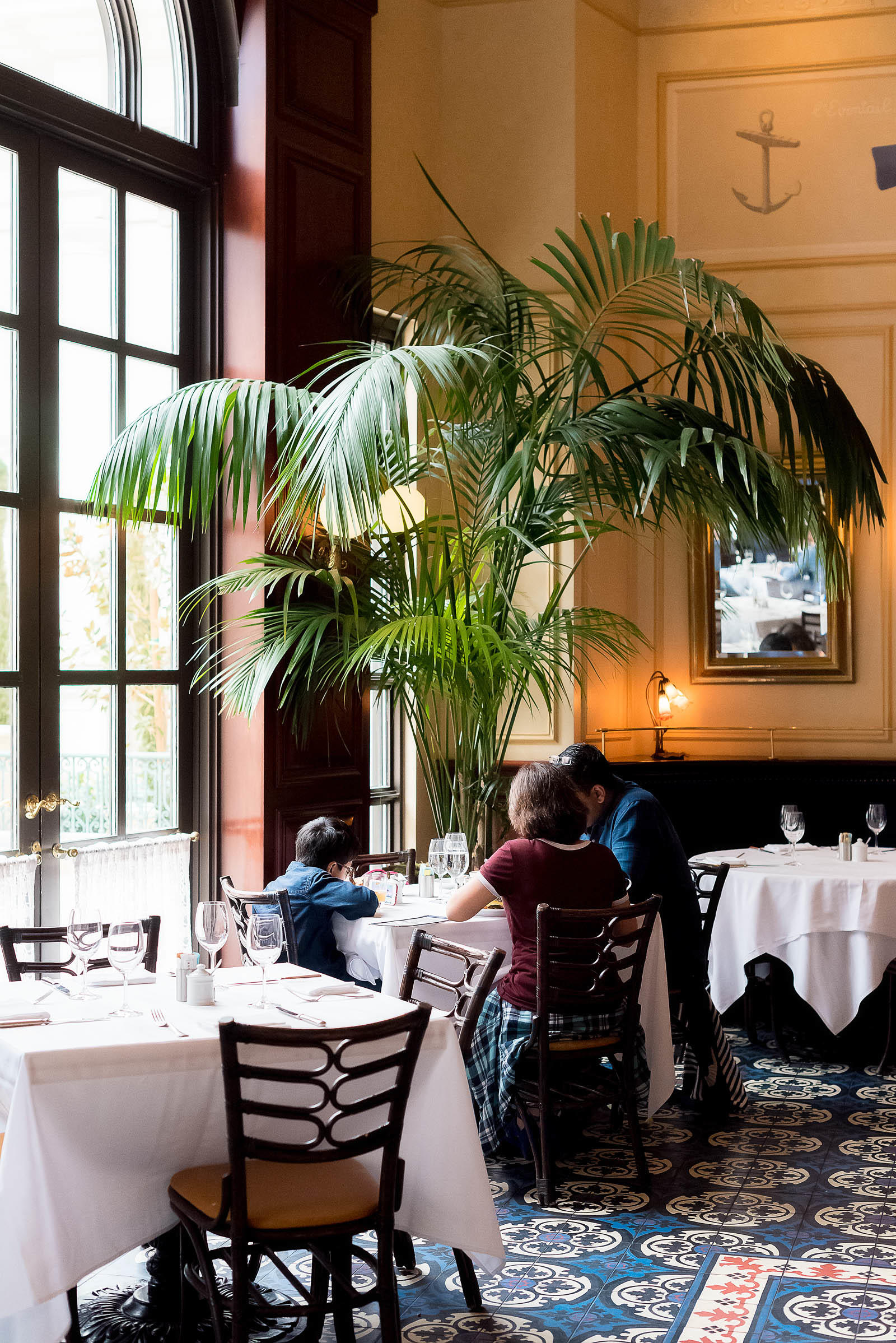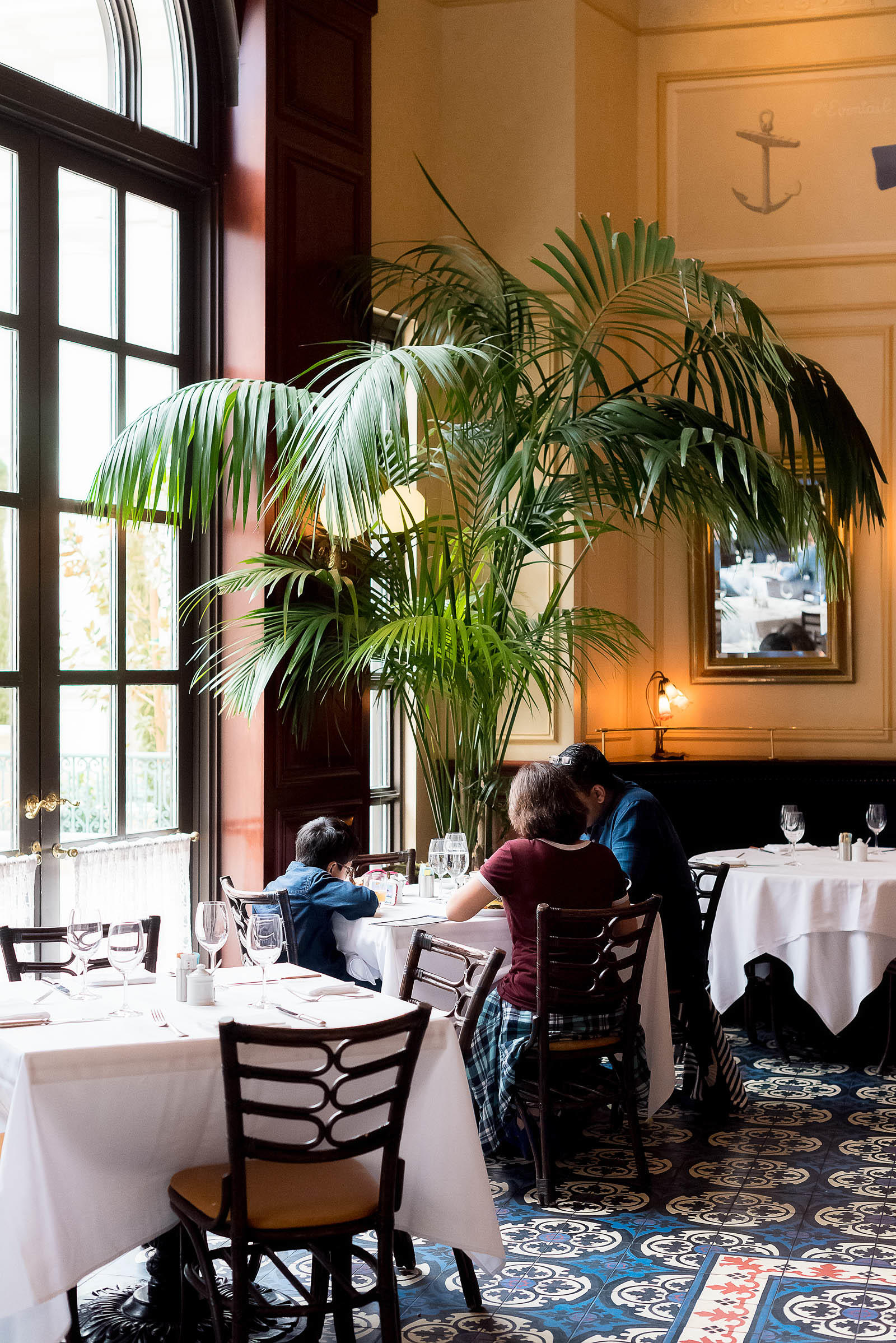 The bistro has a very charming, authentic French feel to it with beautifully tiled floors, large imposing windows, and…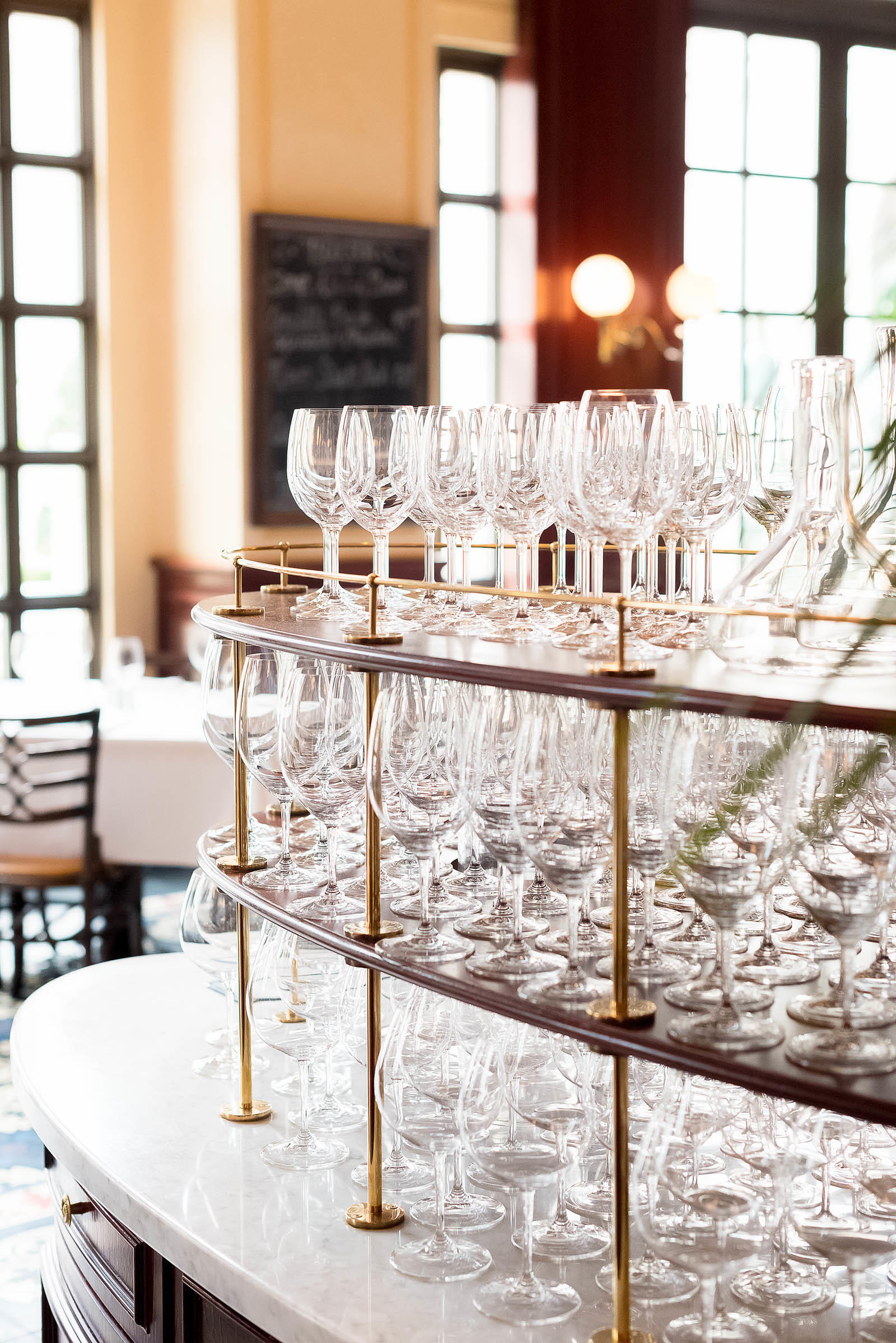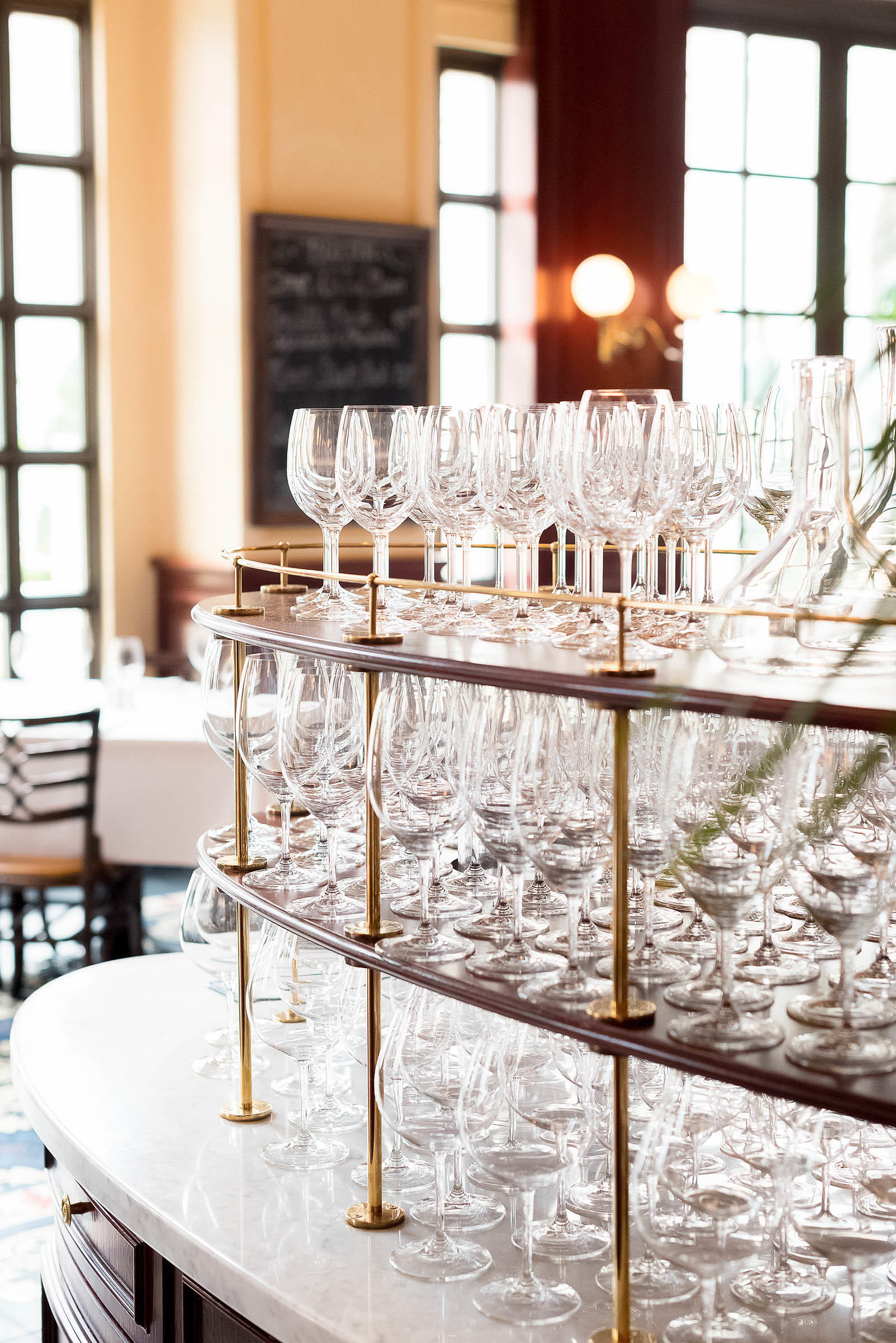 this giant display of wine glasses.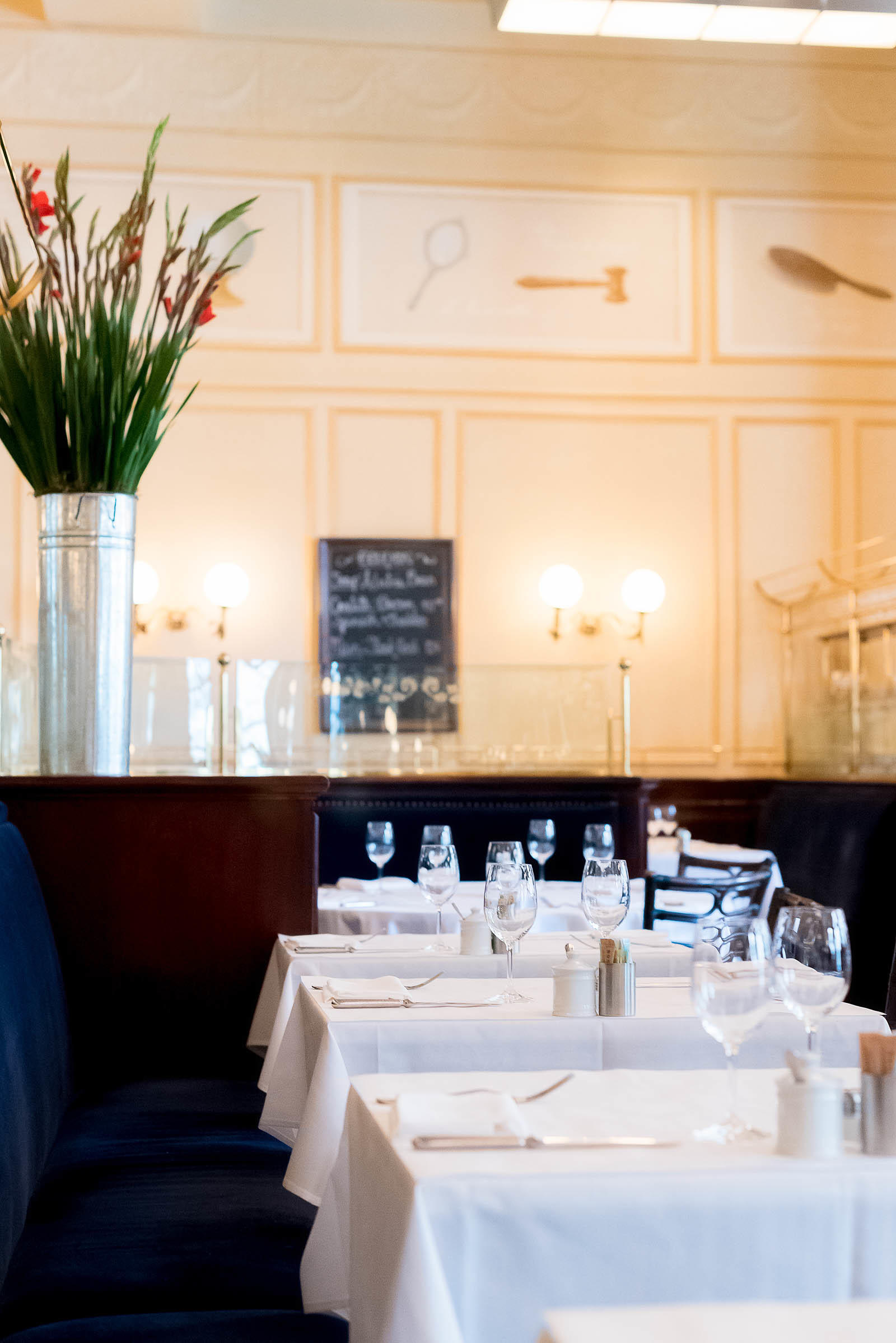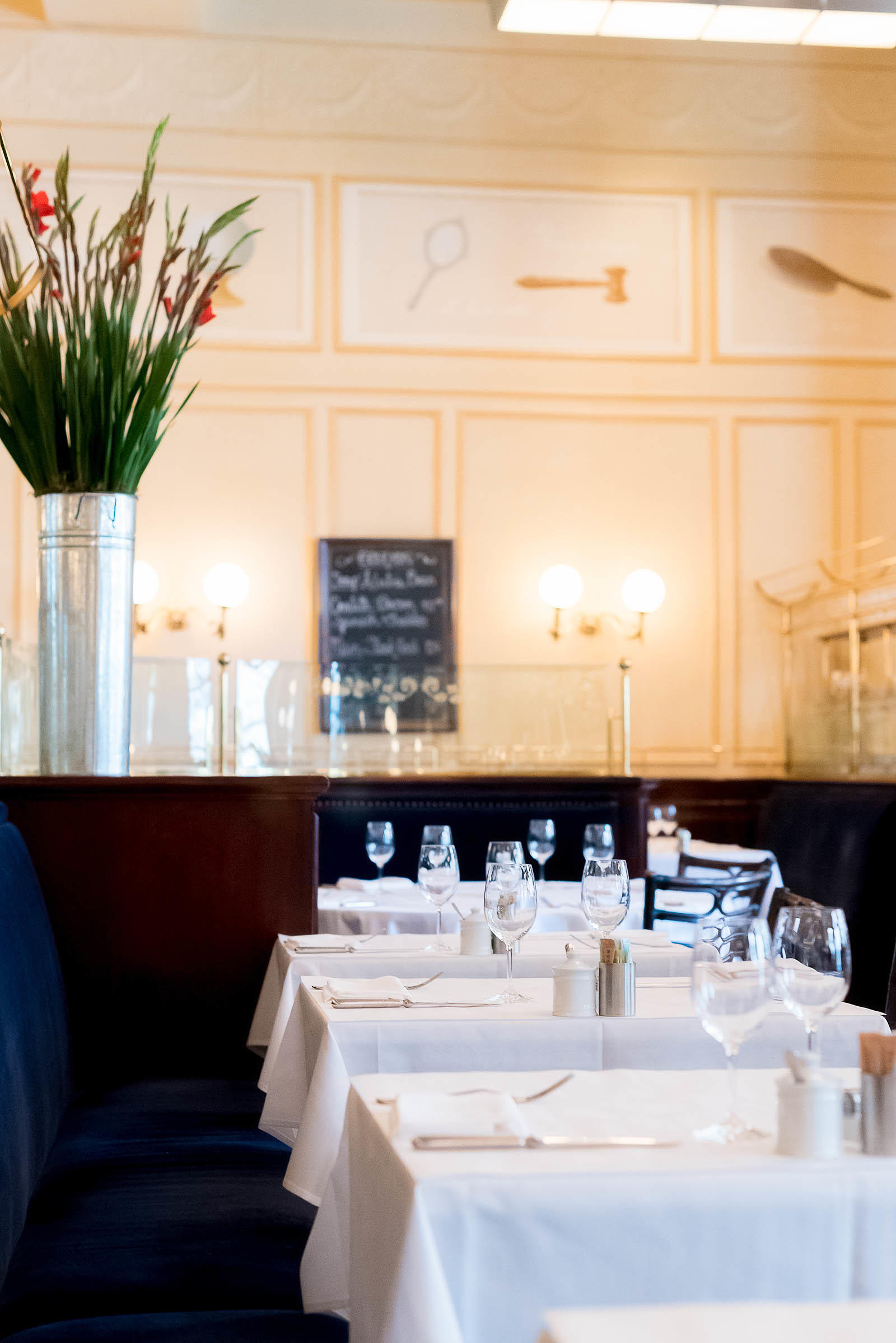 It feels very Parisienne in nature though it is ironically located in the Venetian (inspired by Venice, Italy obviously).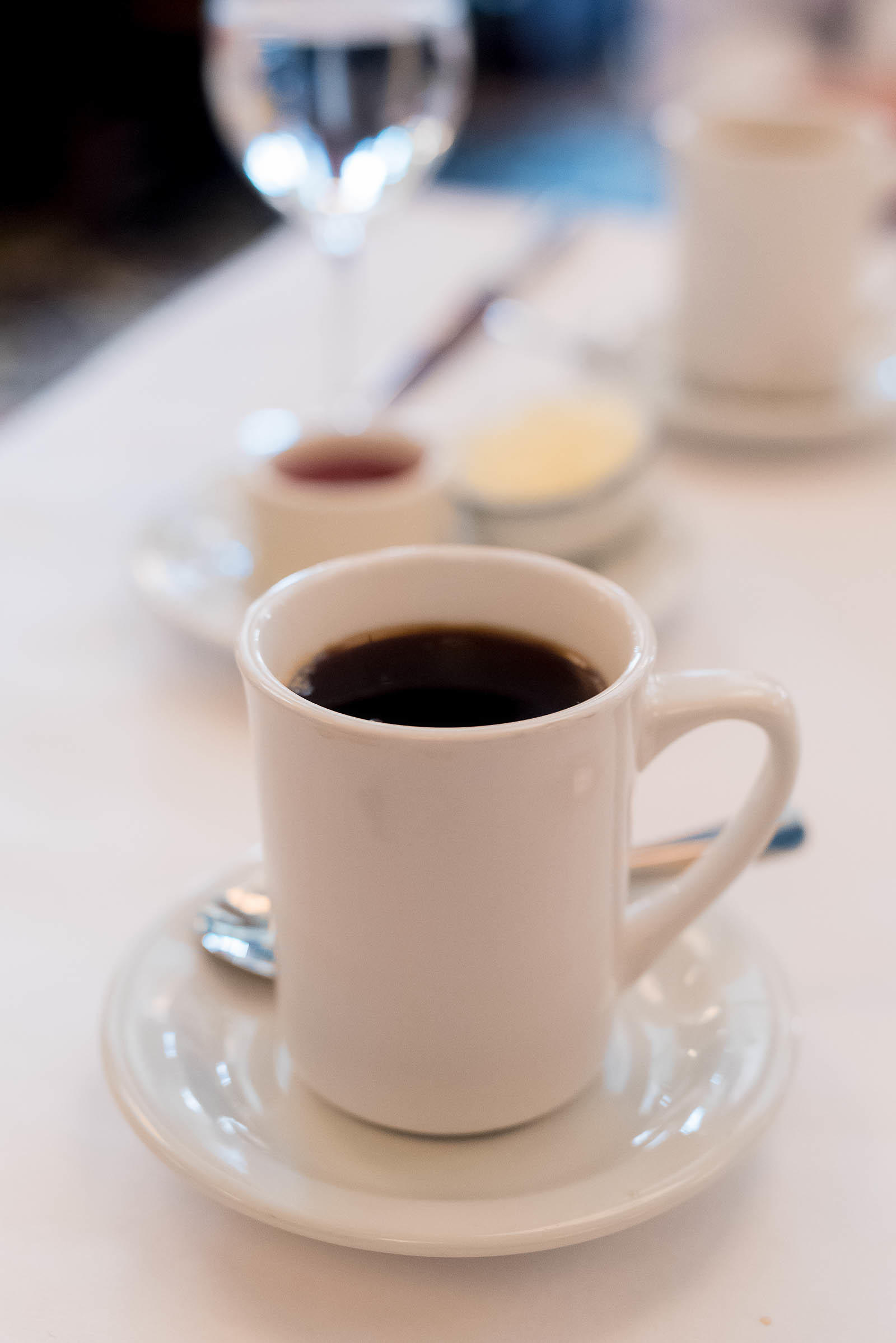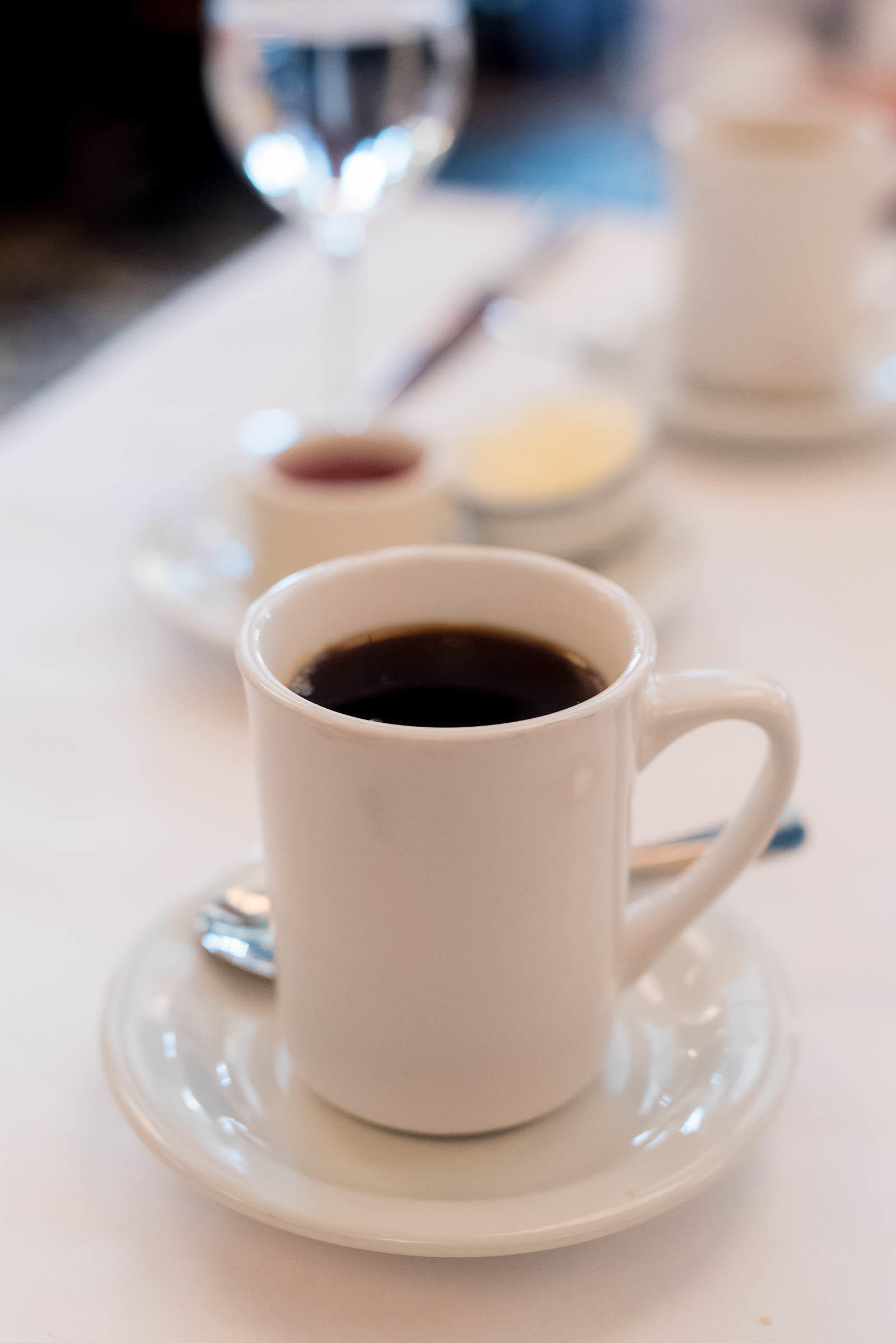 First Hubby and I started out with some much-needed coffee after a rather… ahem… rough night the night before.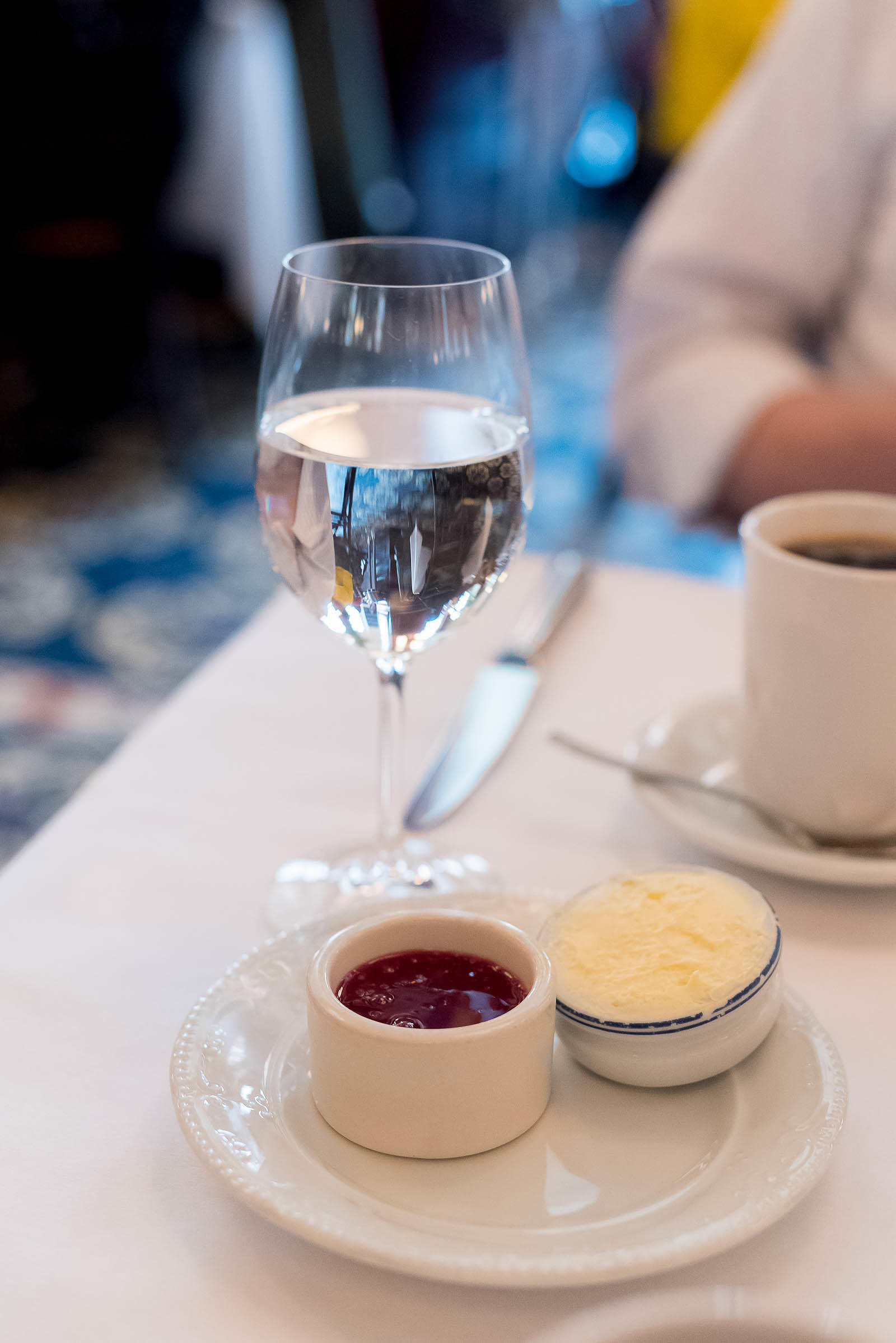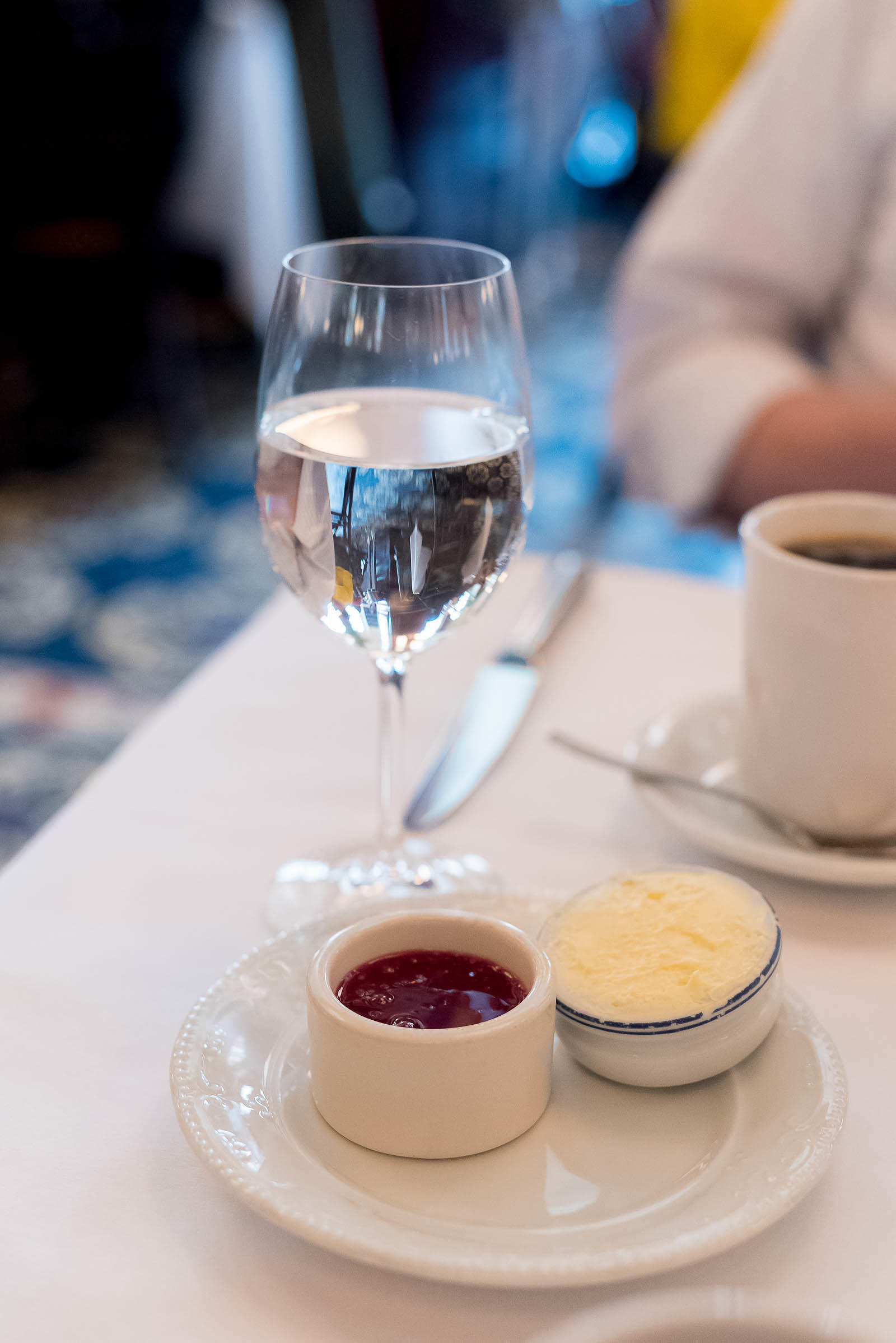 Then came the condiments for brunch — fresh raspberry jam and creamy butter.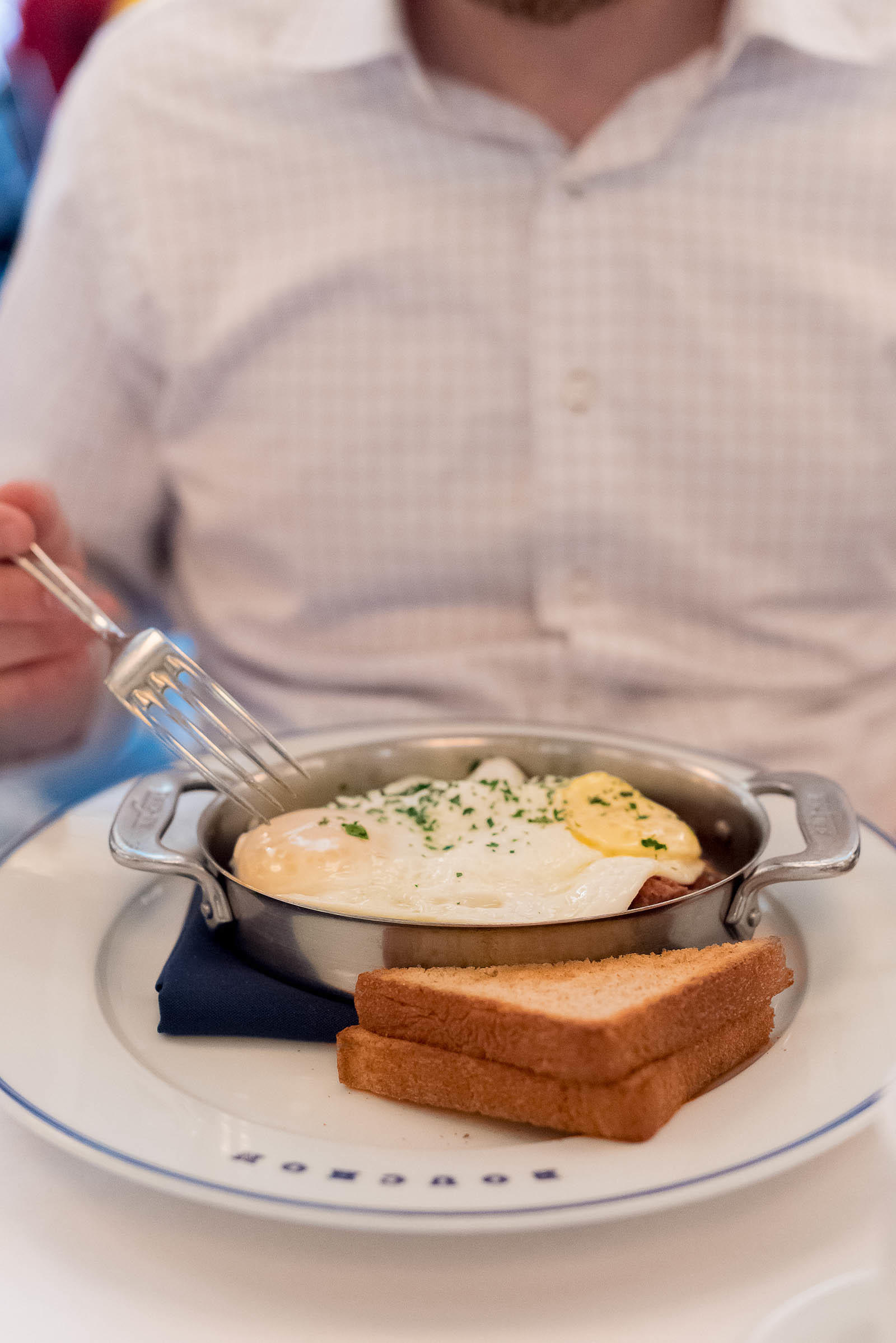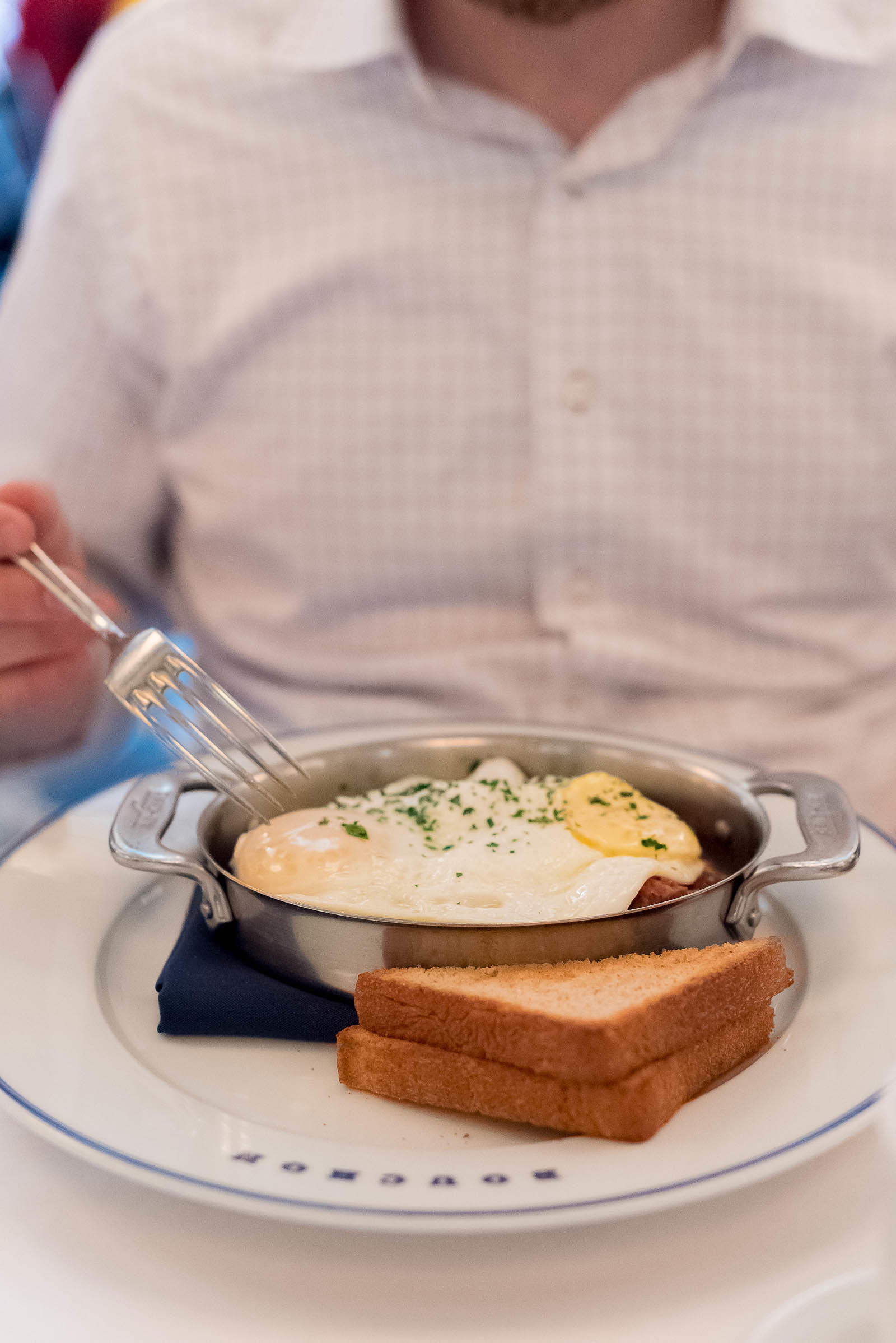 For his brunch, Hubby ordered the Hachis de Merguez — a house-made merguez sausage hash served with two eggs any style and toast.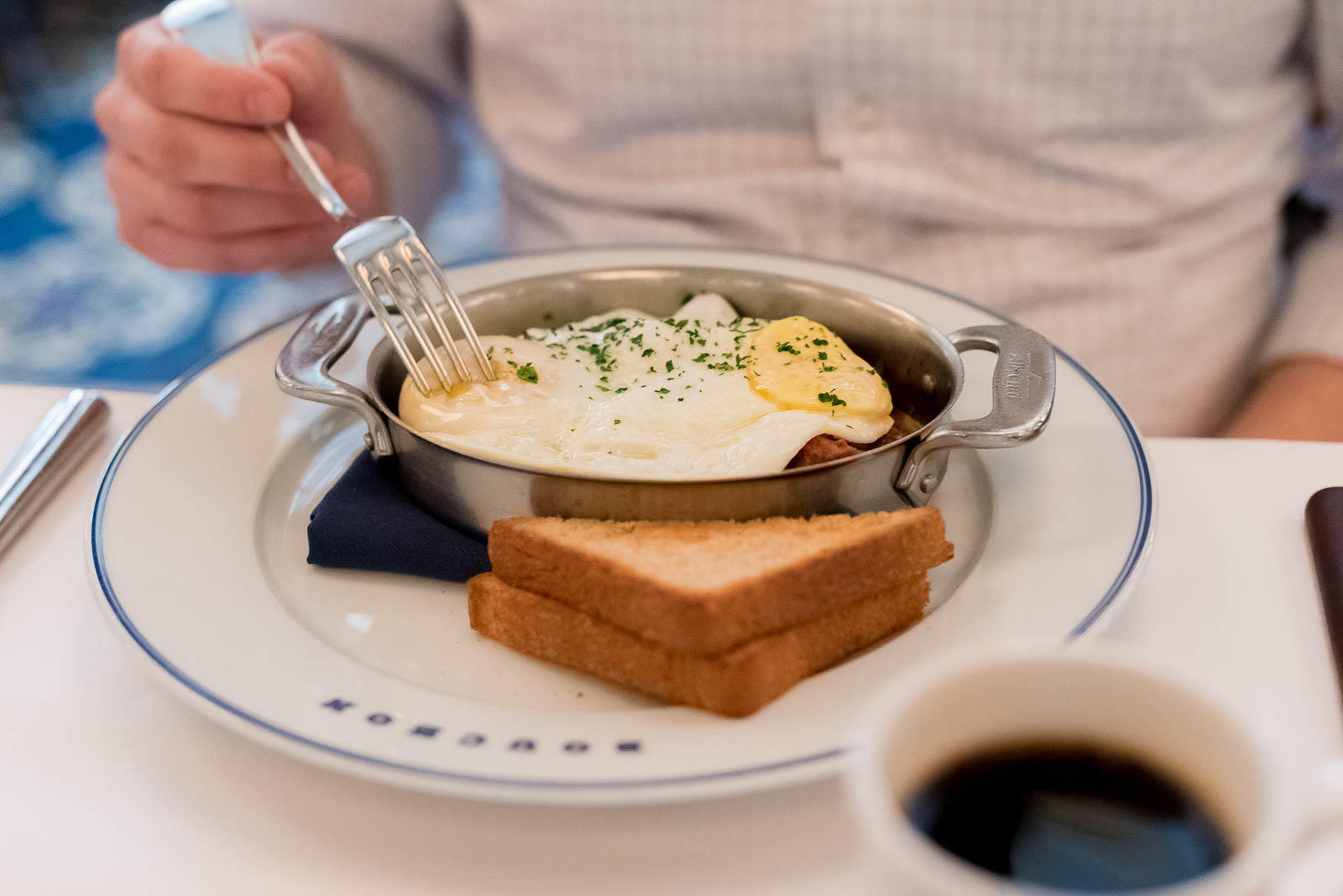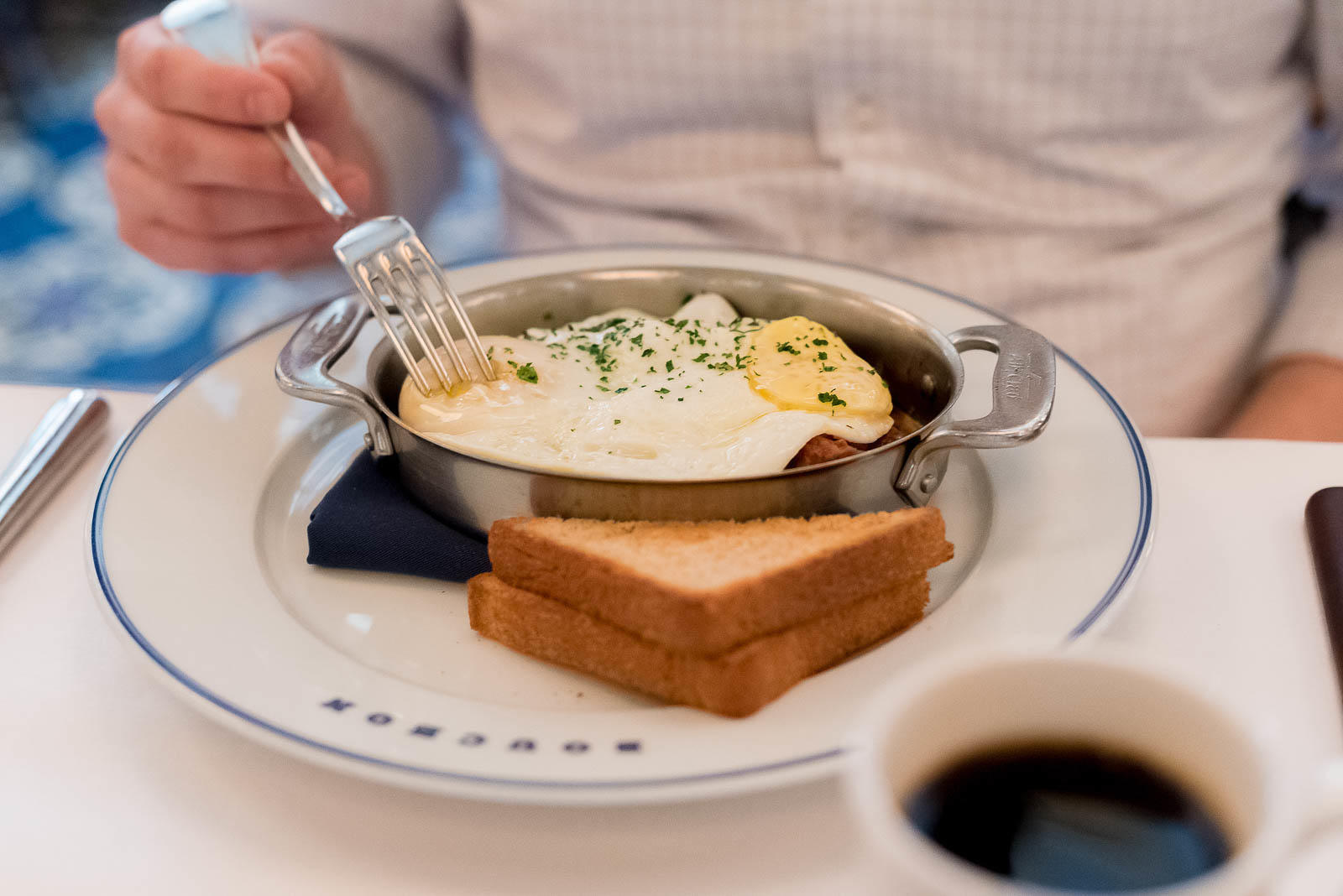 Hubby even took the time to break the yolk for me on camera — what a sweetheart!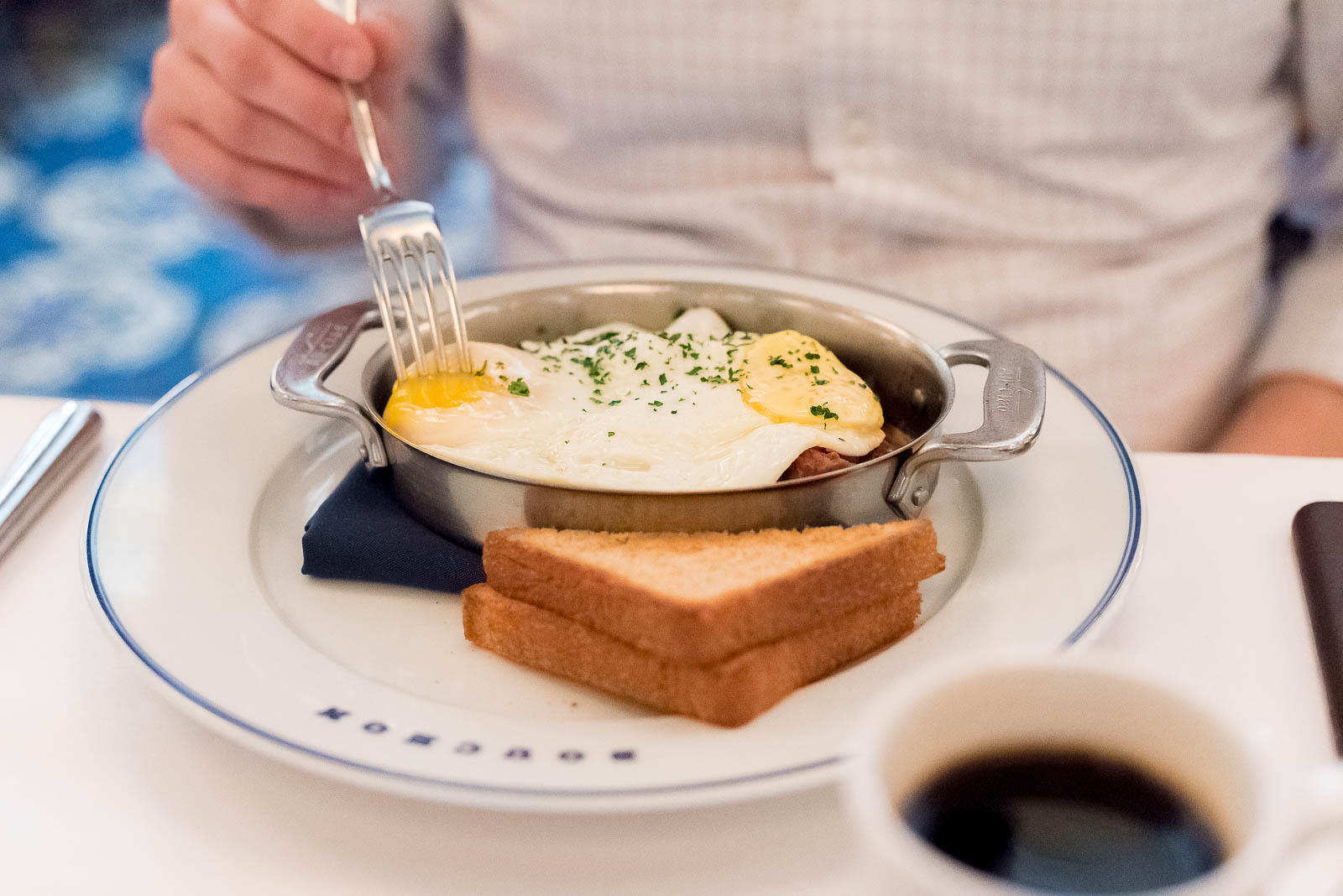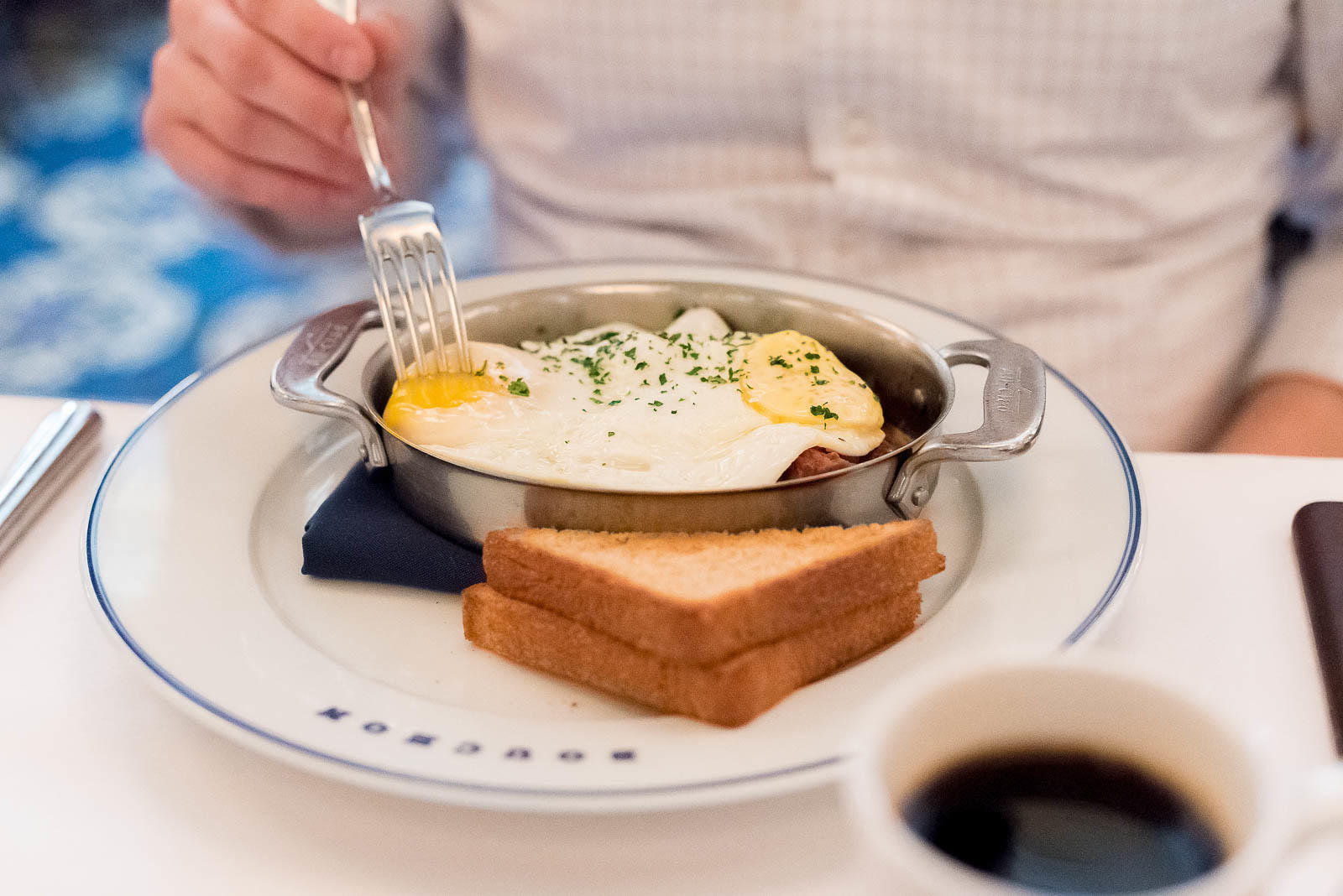 He enjoyed it but found the amount of sausage to be a little overwhelming in comparison to the eggs and therefore a little salty. He did however finish the entire dish regardless.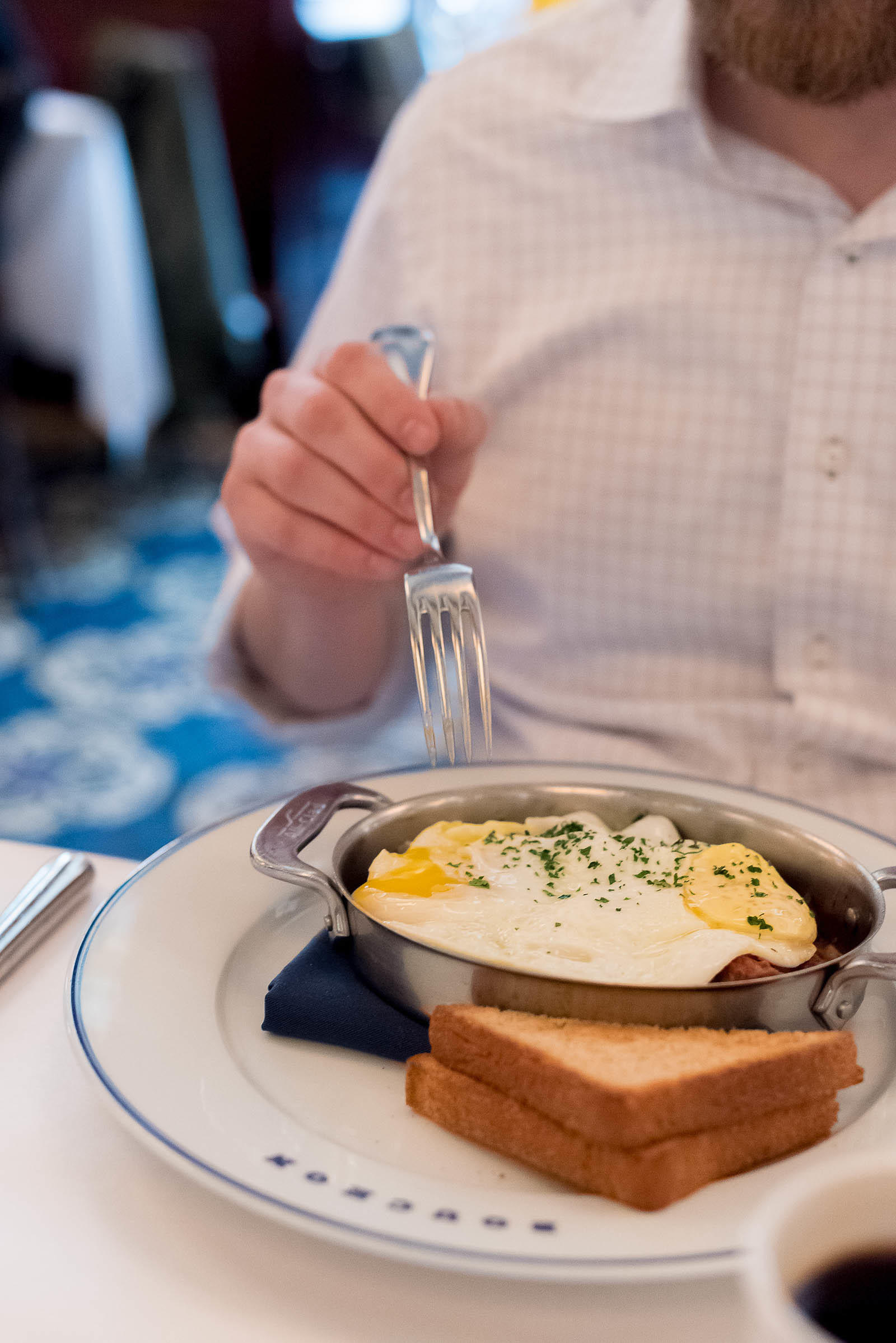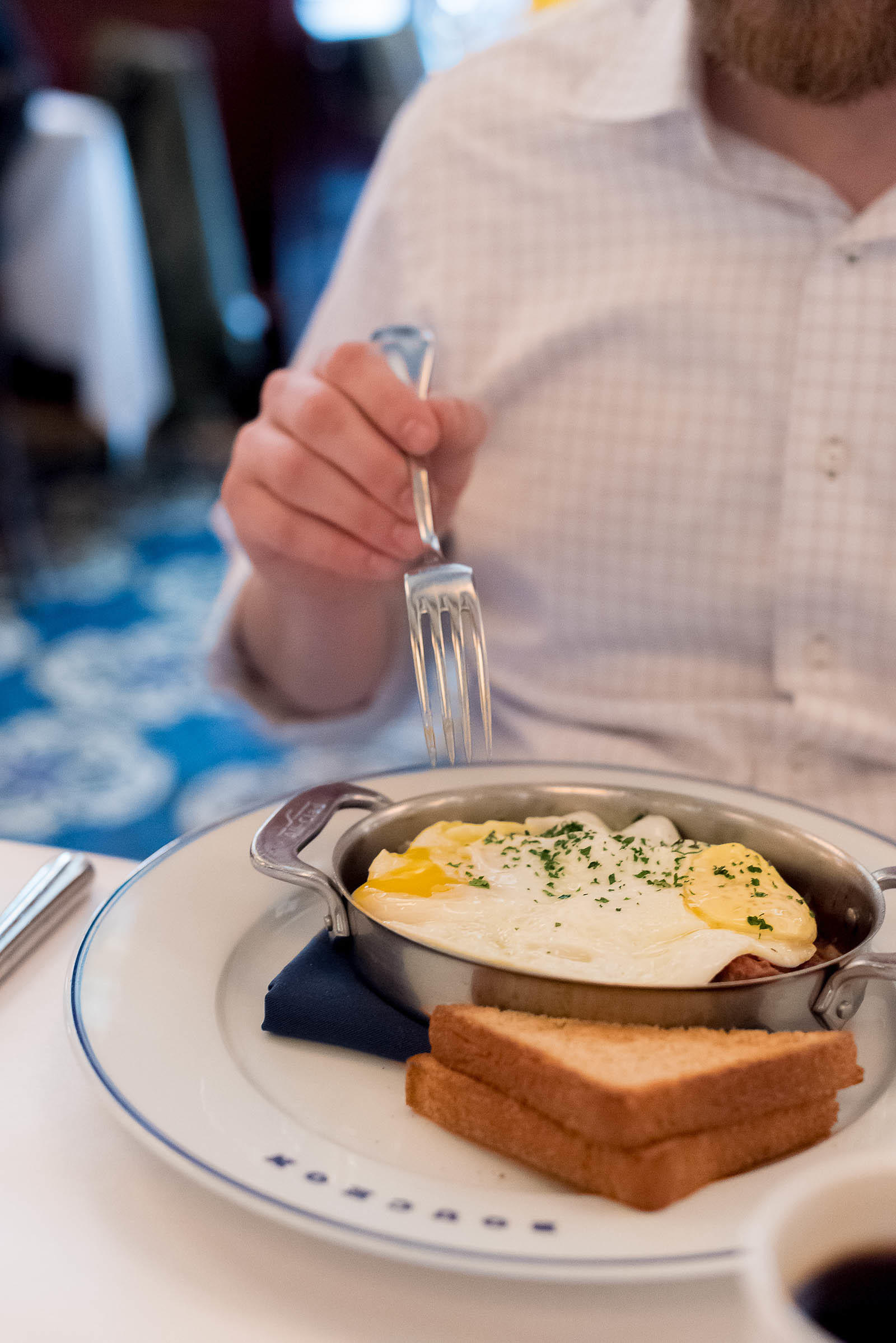 Very quickly after these photos were taken I must add!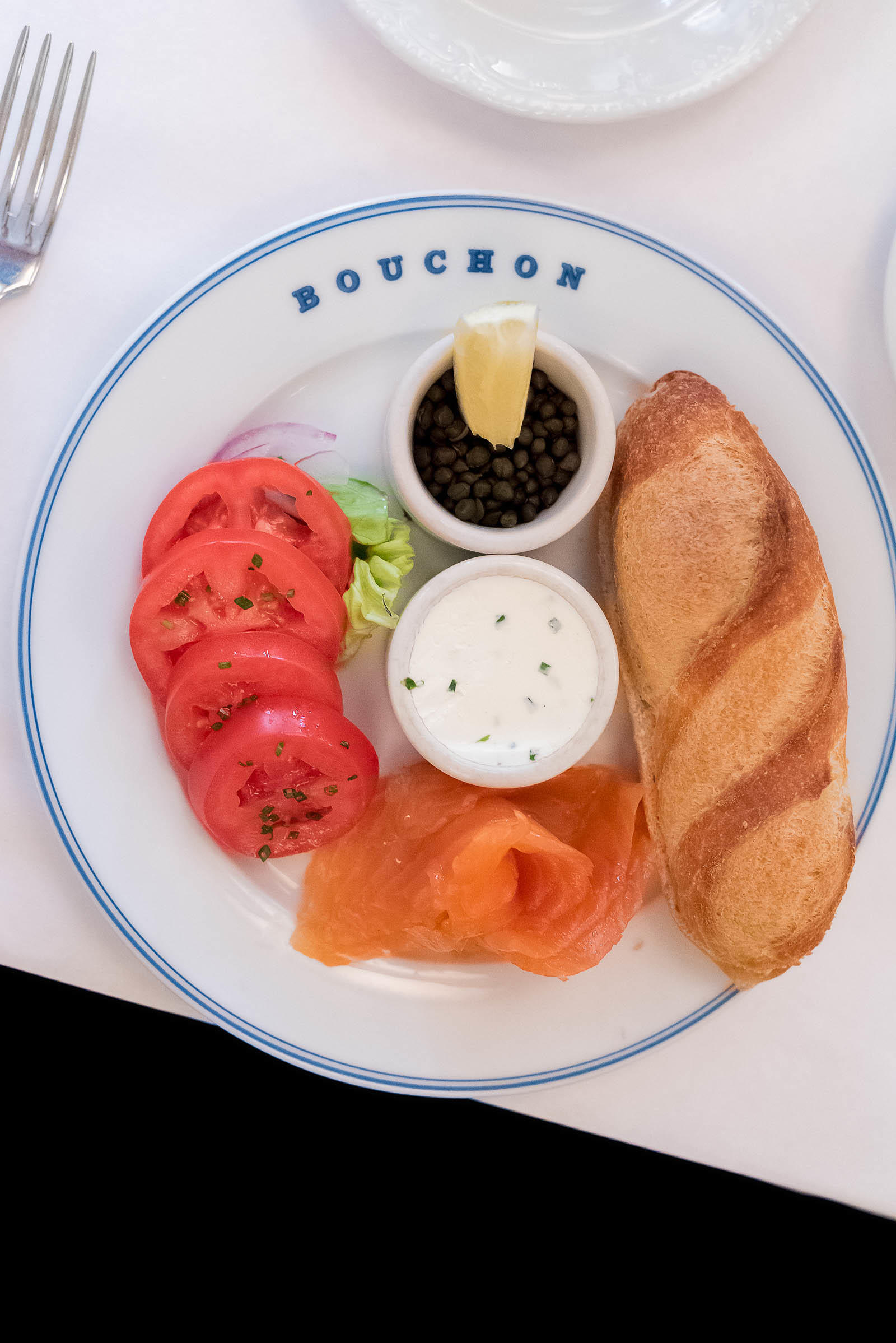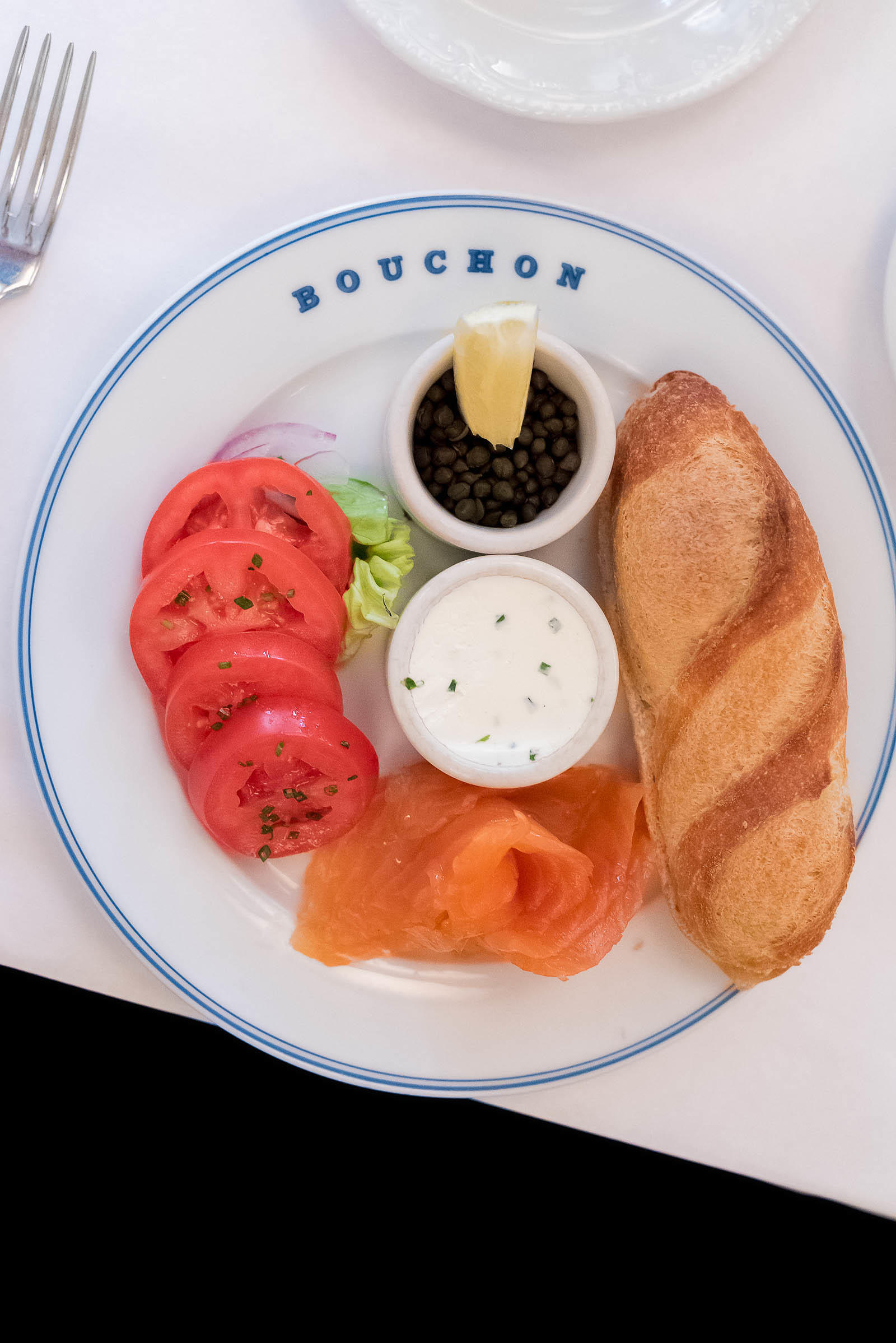 I opted for the Saumon Fumé — smoked salmon with a petite baguette, chive cream cheese, red onion, tomato and capers.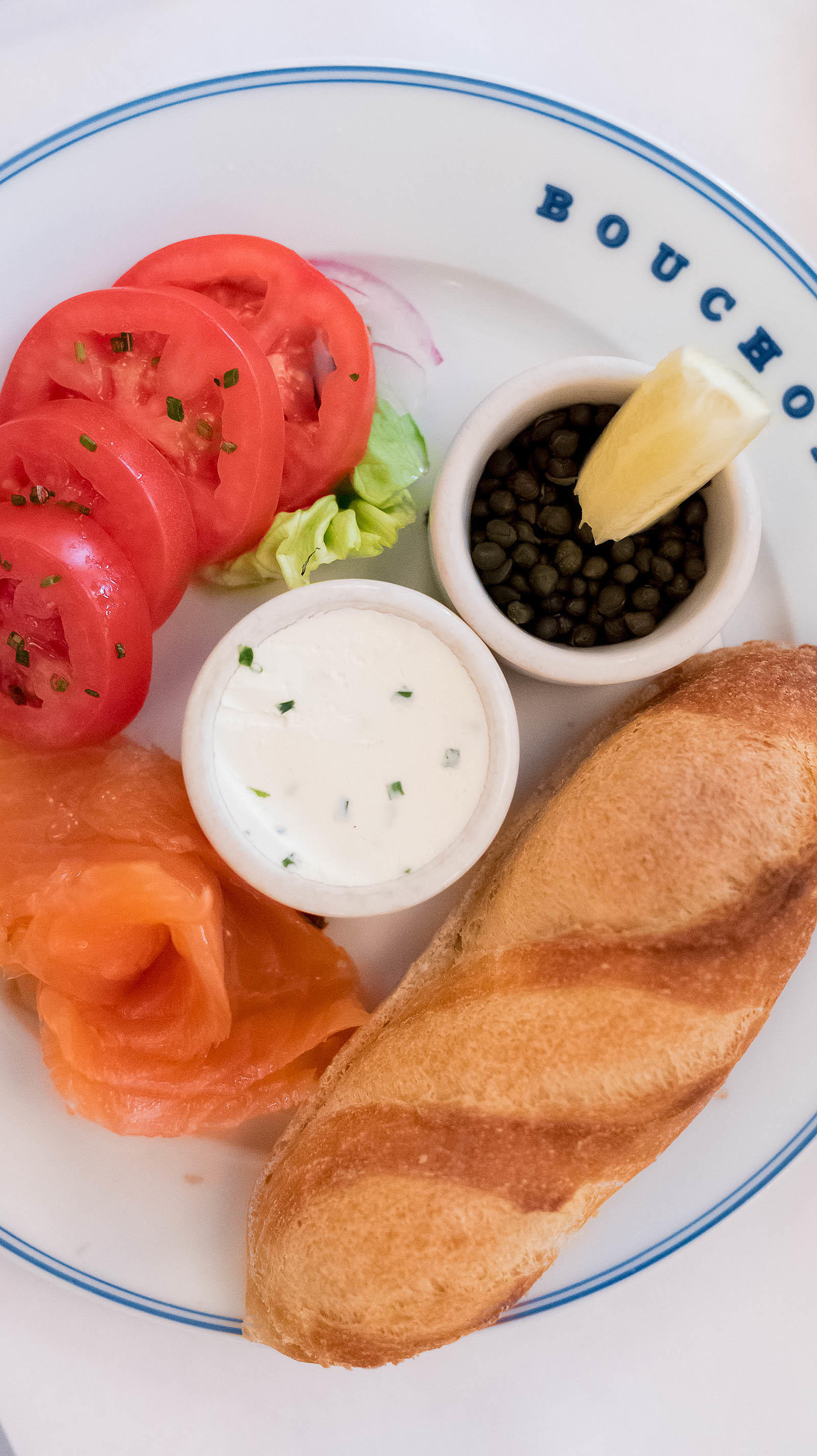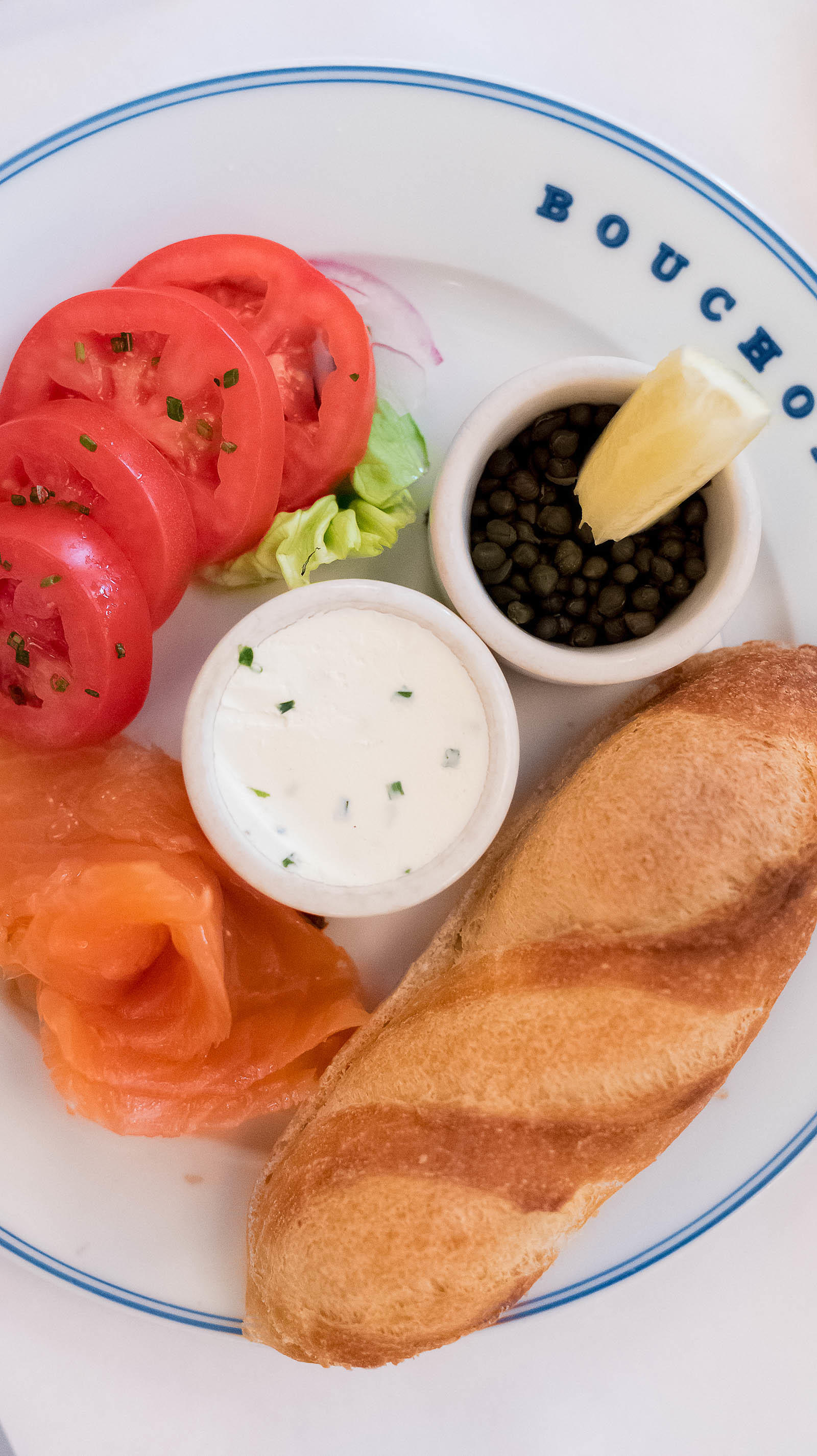 The baguette was remarkably fresh with a crunchy outer shell which made for a unique break from so many of the lox and bagels you'll find on other menus.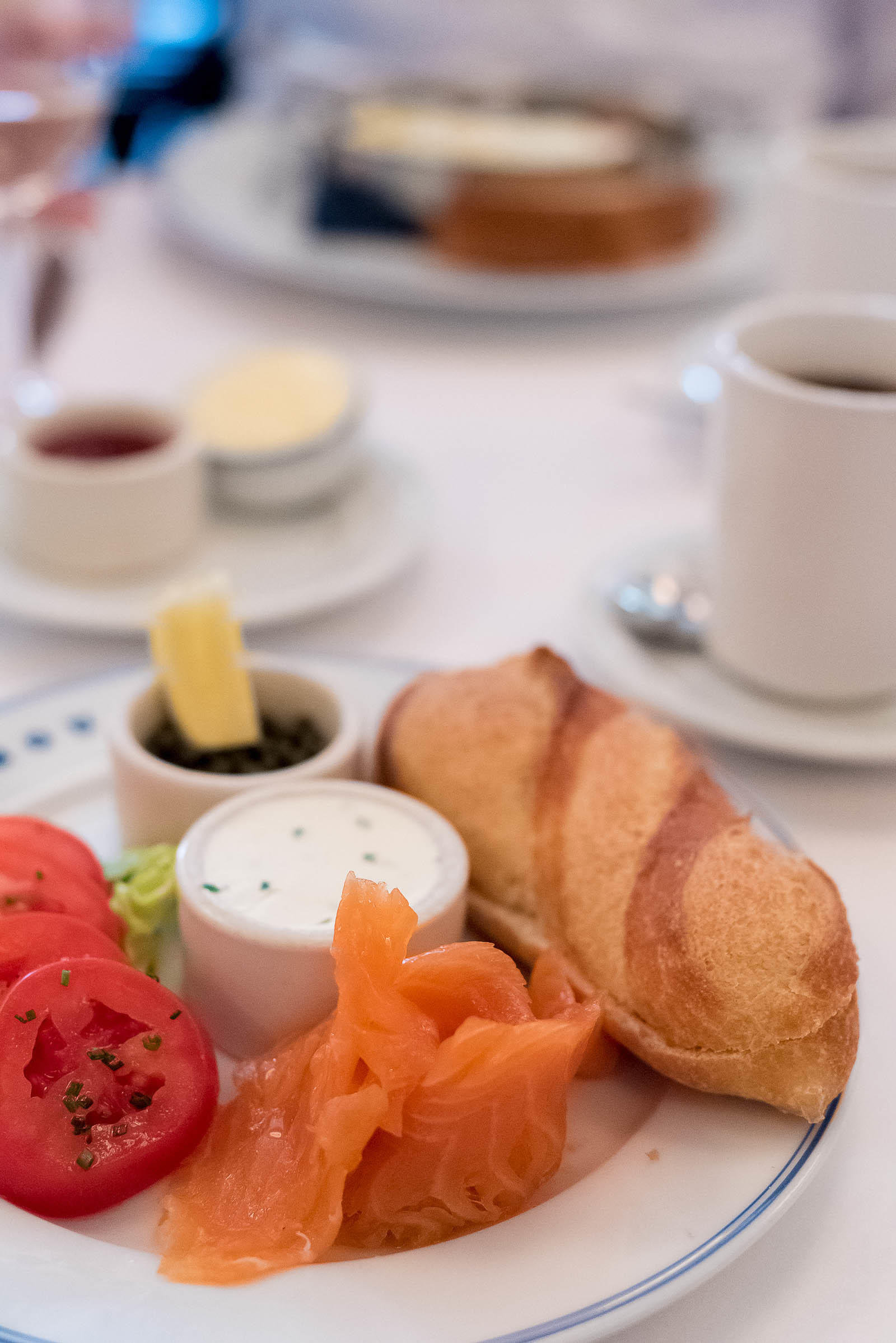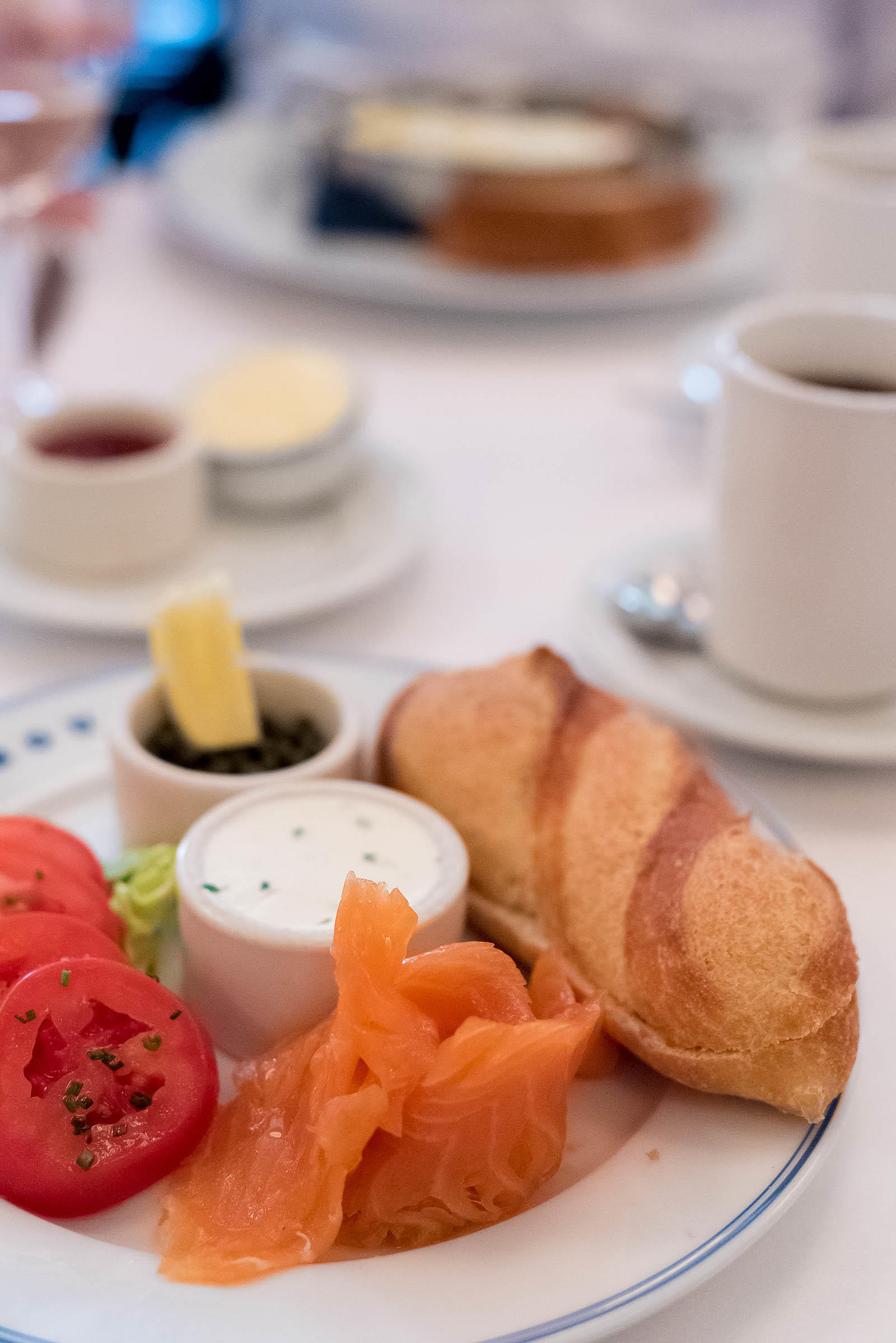 The smoked salmon was the real highlight for me though with its melt-in-your-mouth texture and rich, oily (but not overly so) nature.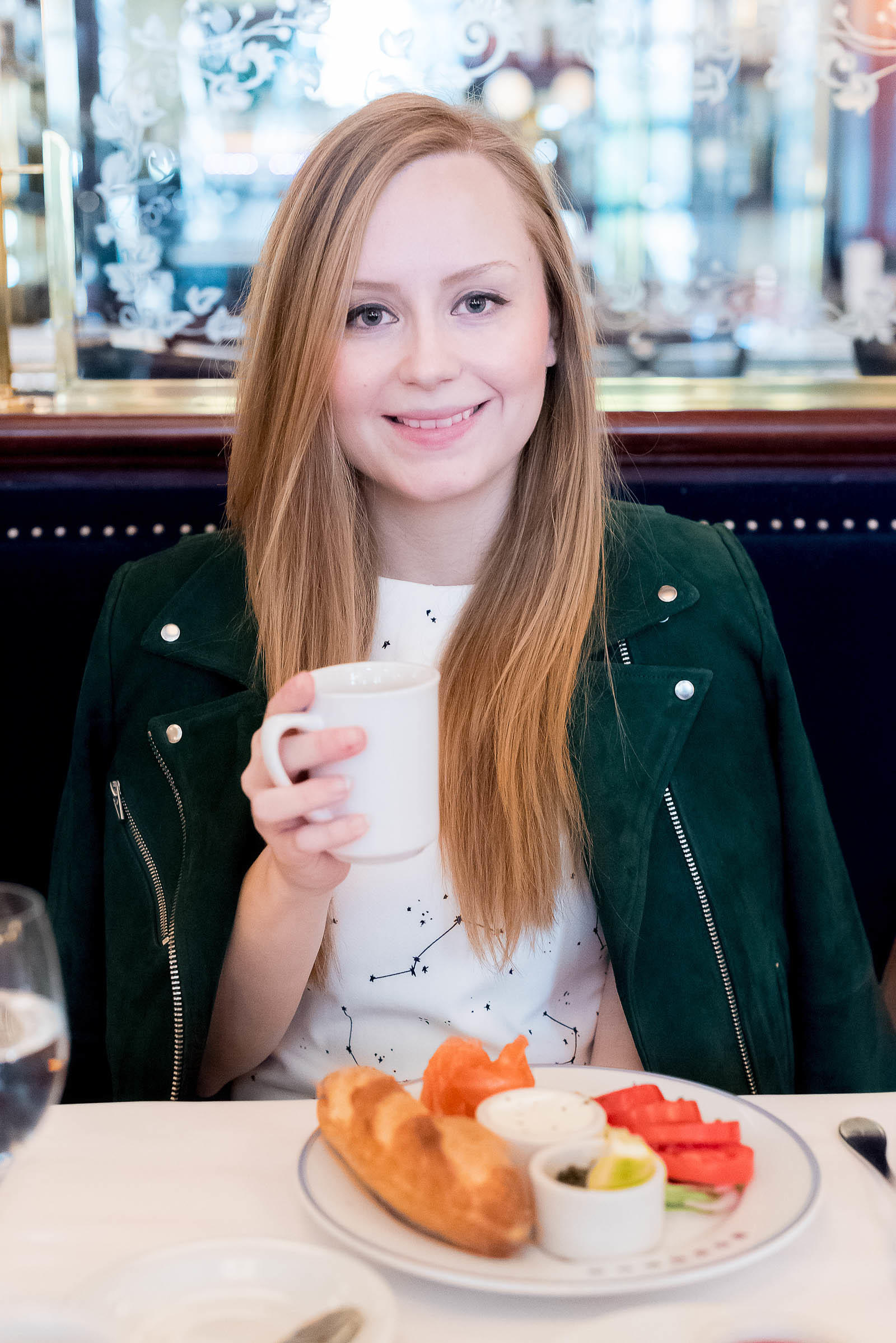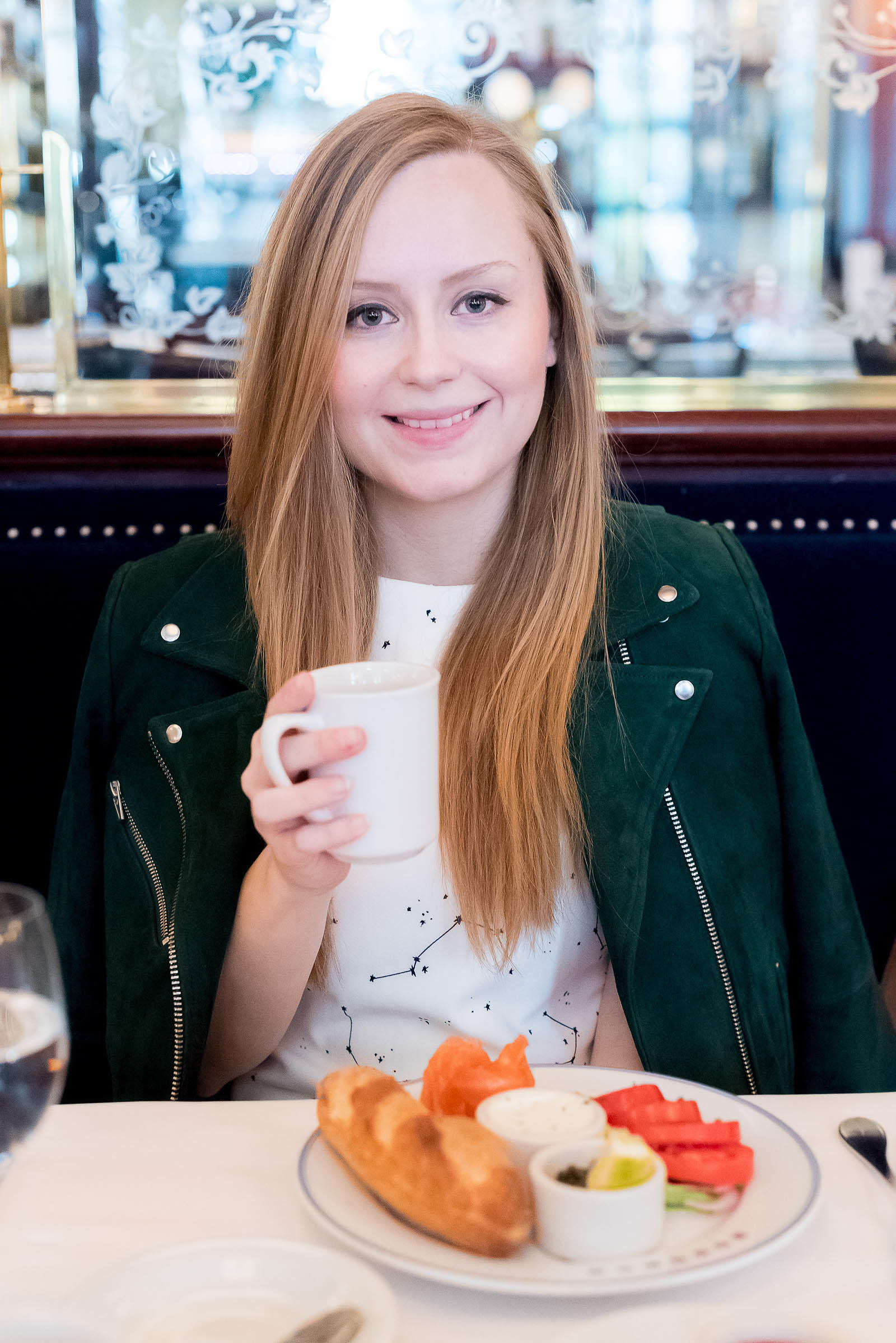 I was beyond thrilled to finally check Bouchon off my restaurant bucket list but when Hubby snapped this photo of me, he told me I didn't look excited enough (hello, hangover!)…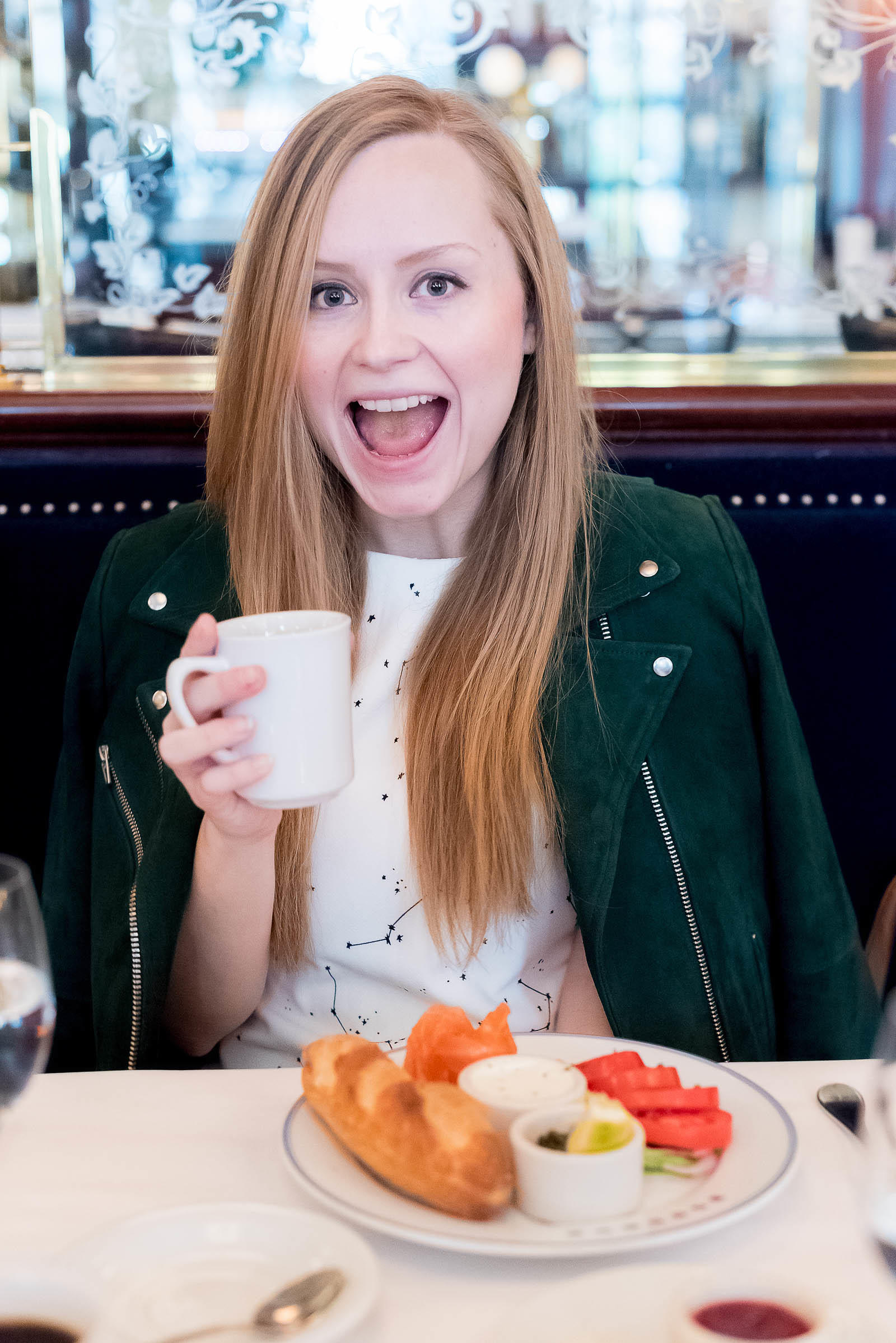 So I pulled out the most excited face I could. YAY, Bouchon!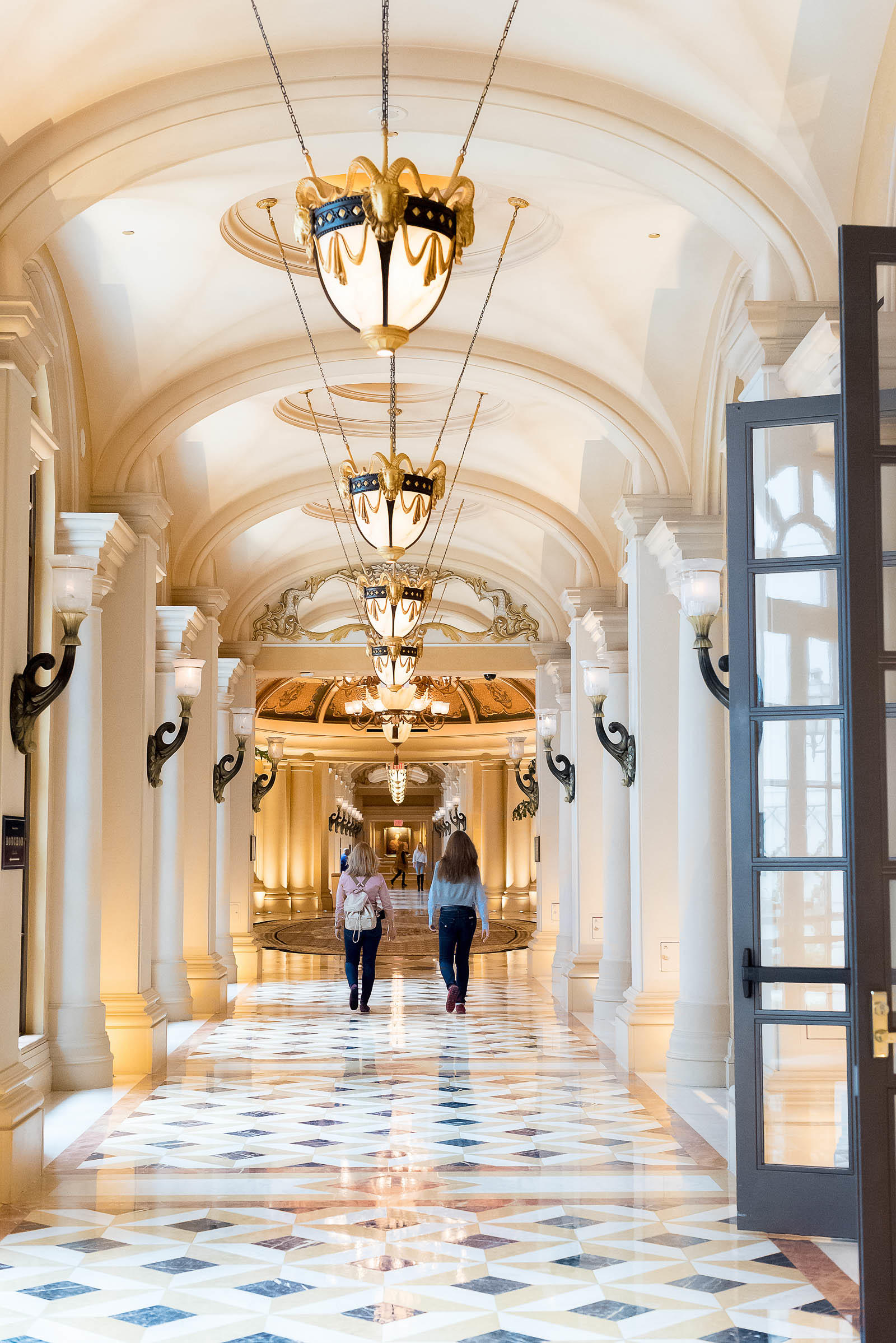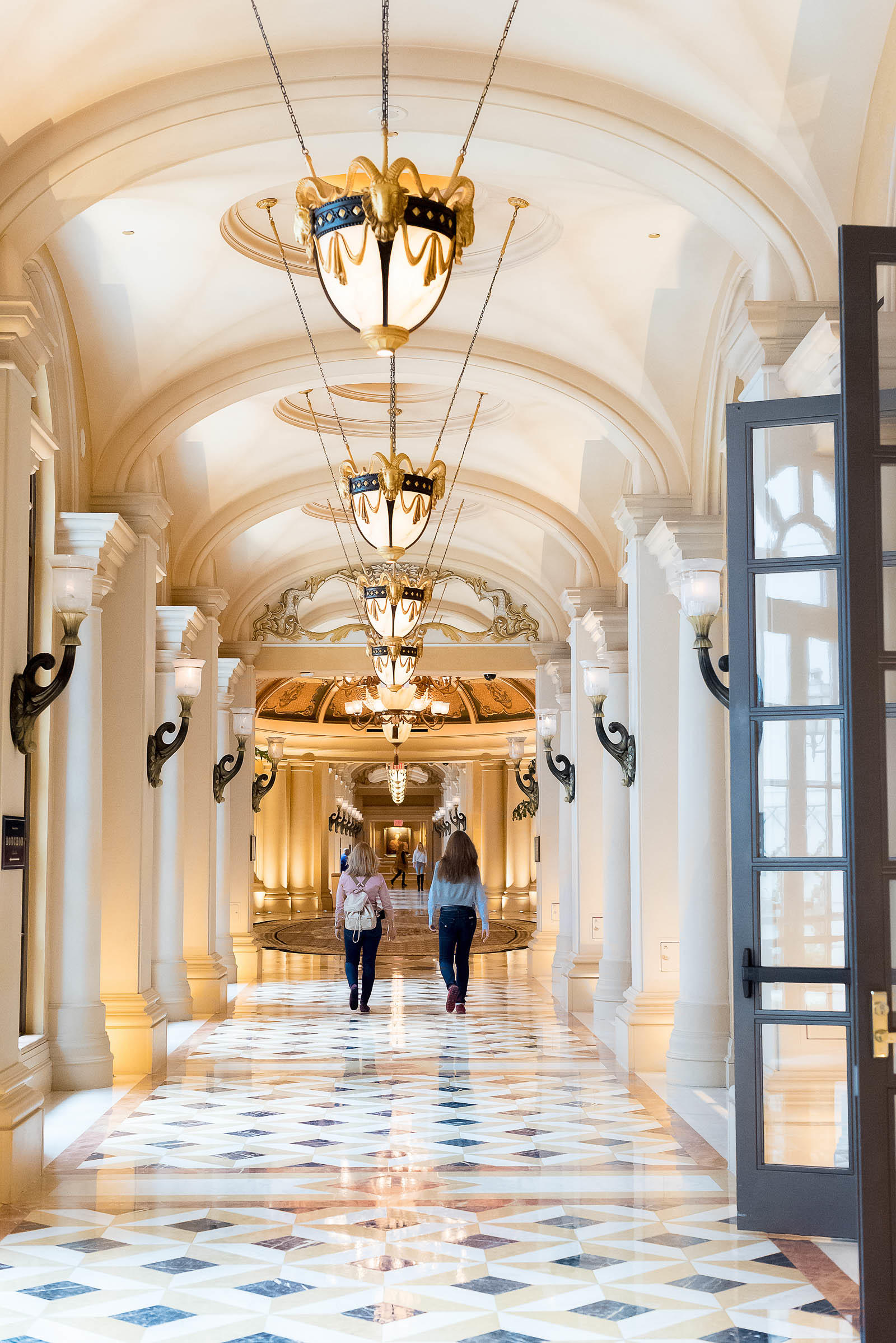 After such a filling brunch, Hubby and I decided to wander the lovely corridors of the Venetian to burn off some calories.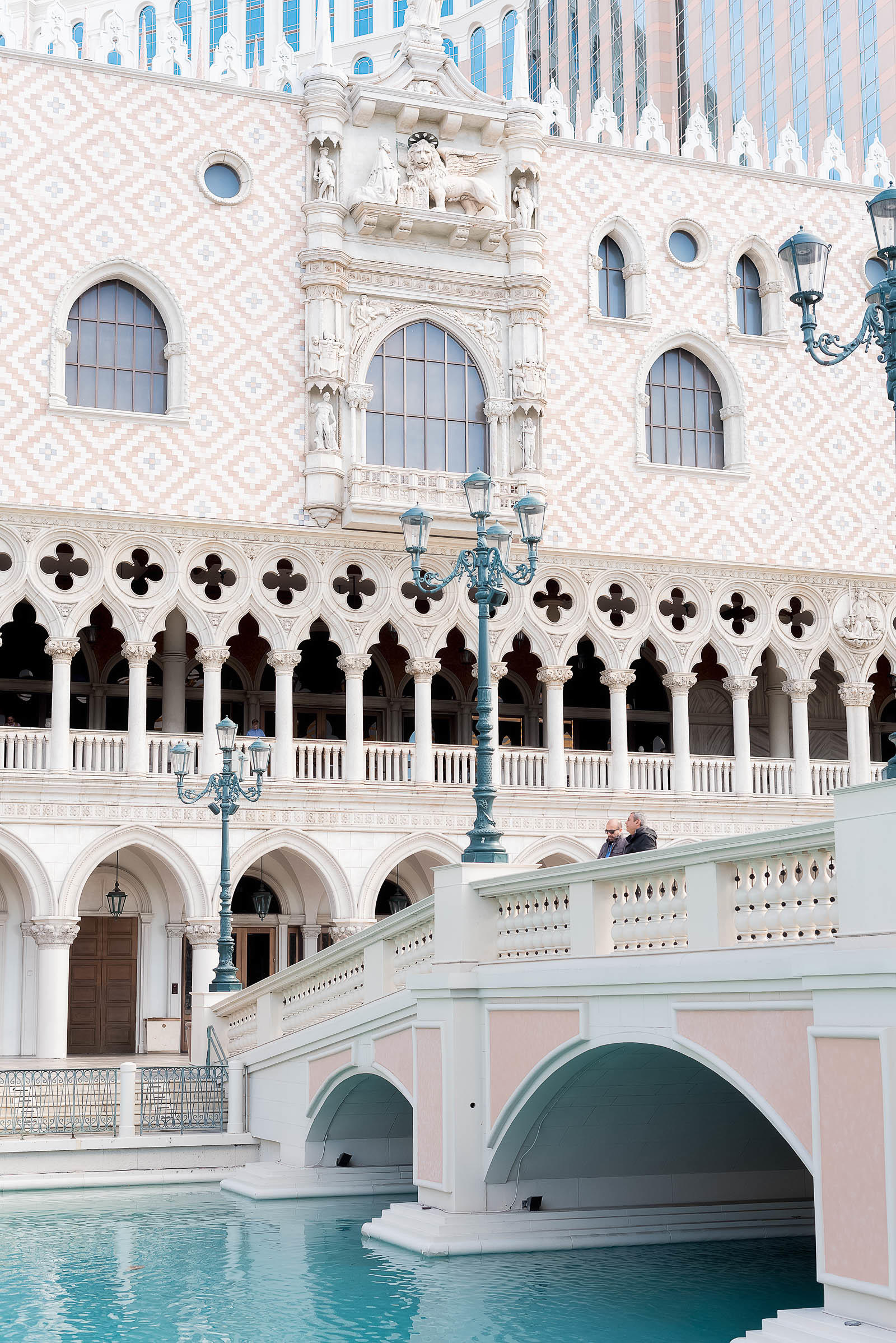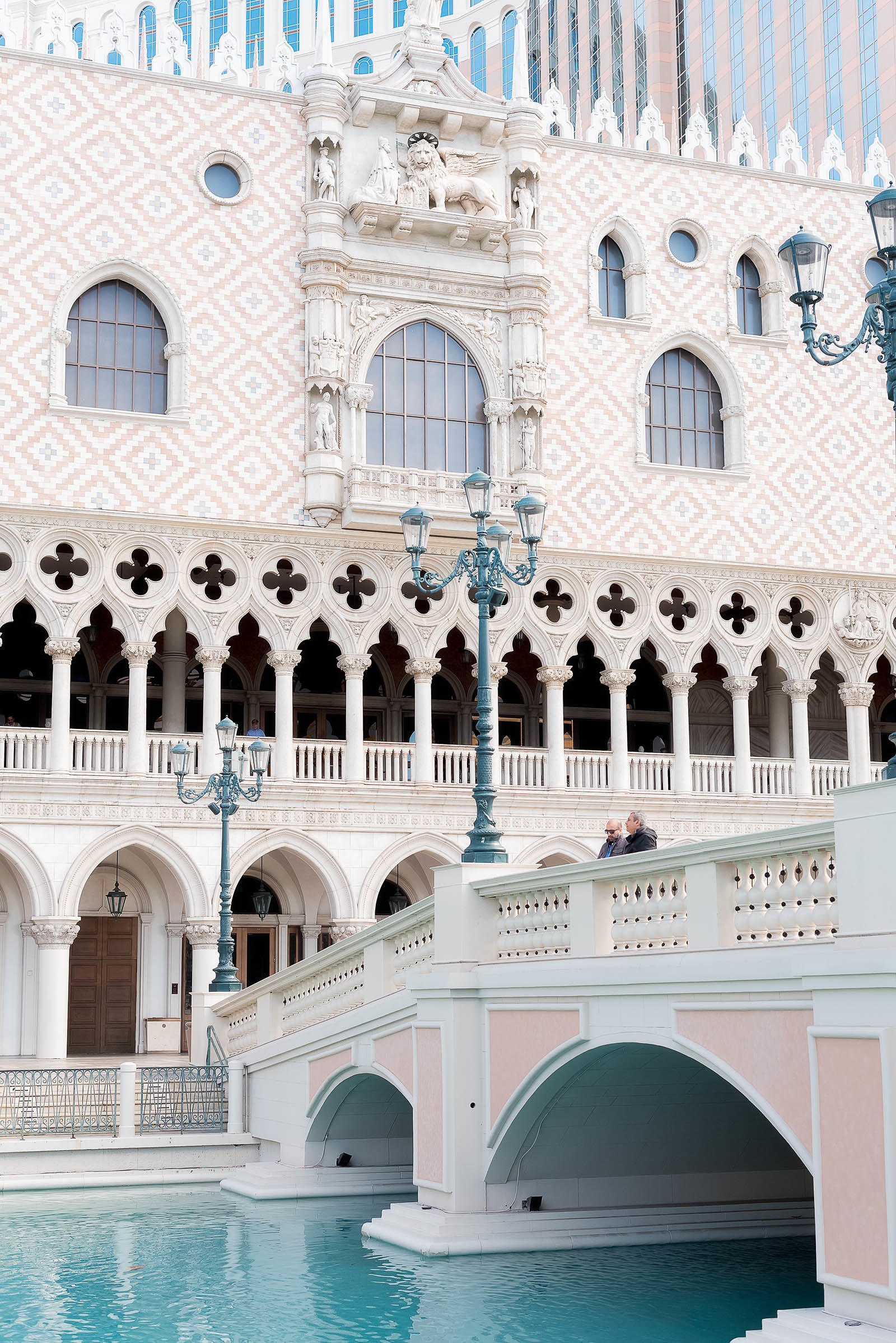 But it's the spectacular Venetian façade outside that really takes your breath away. Even with those so-not-real gondola canals…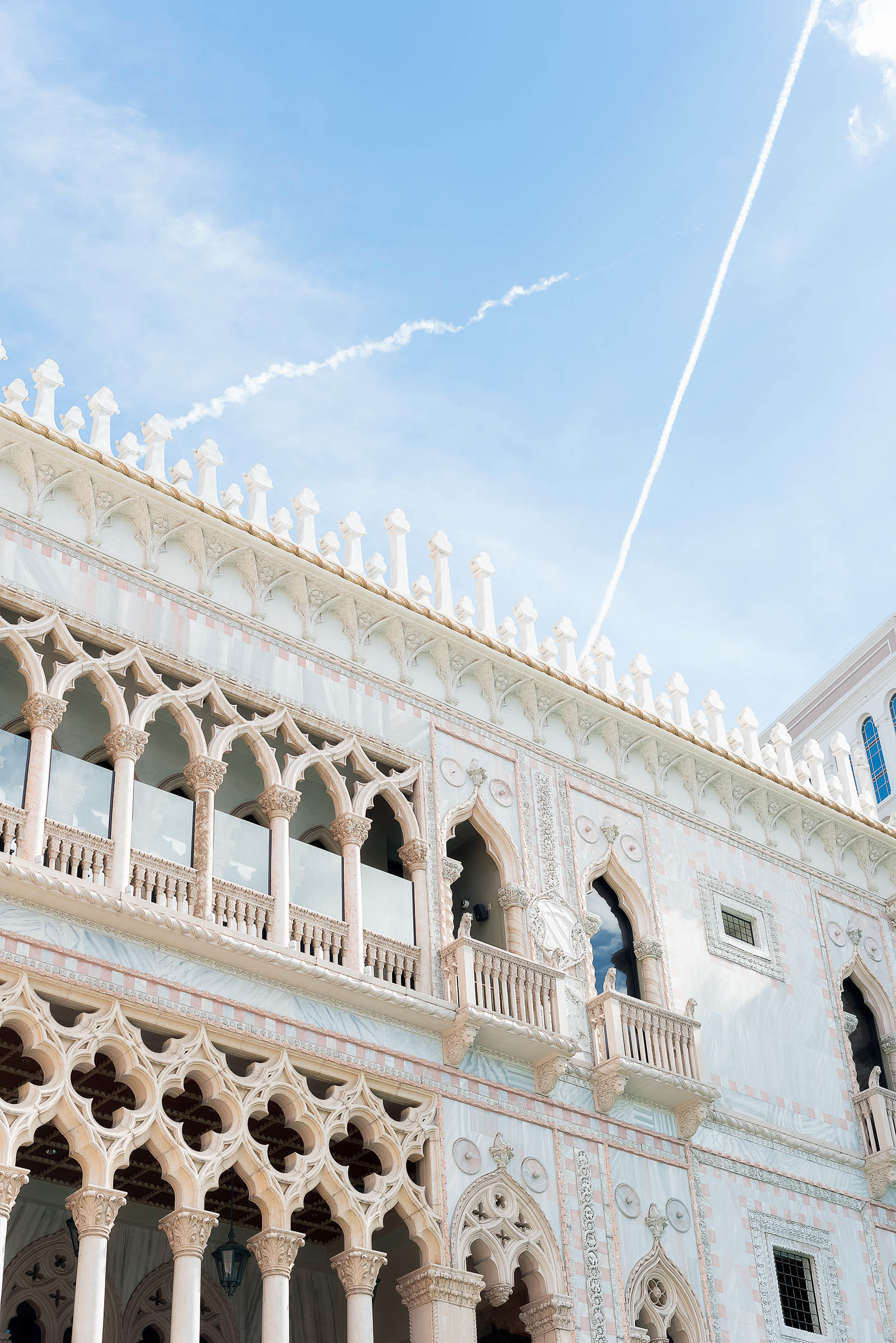 Luckily the building itself feels a lot more authentic and Italian in nature.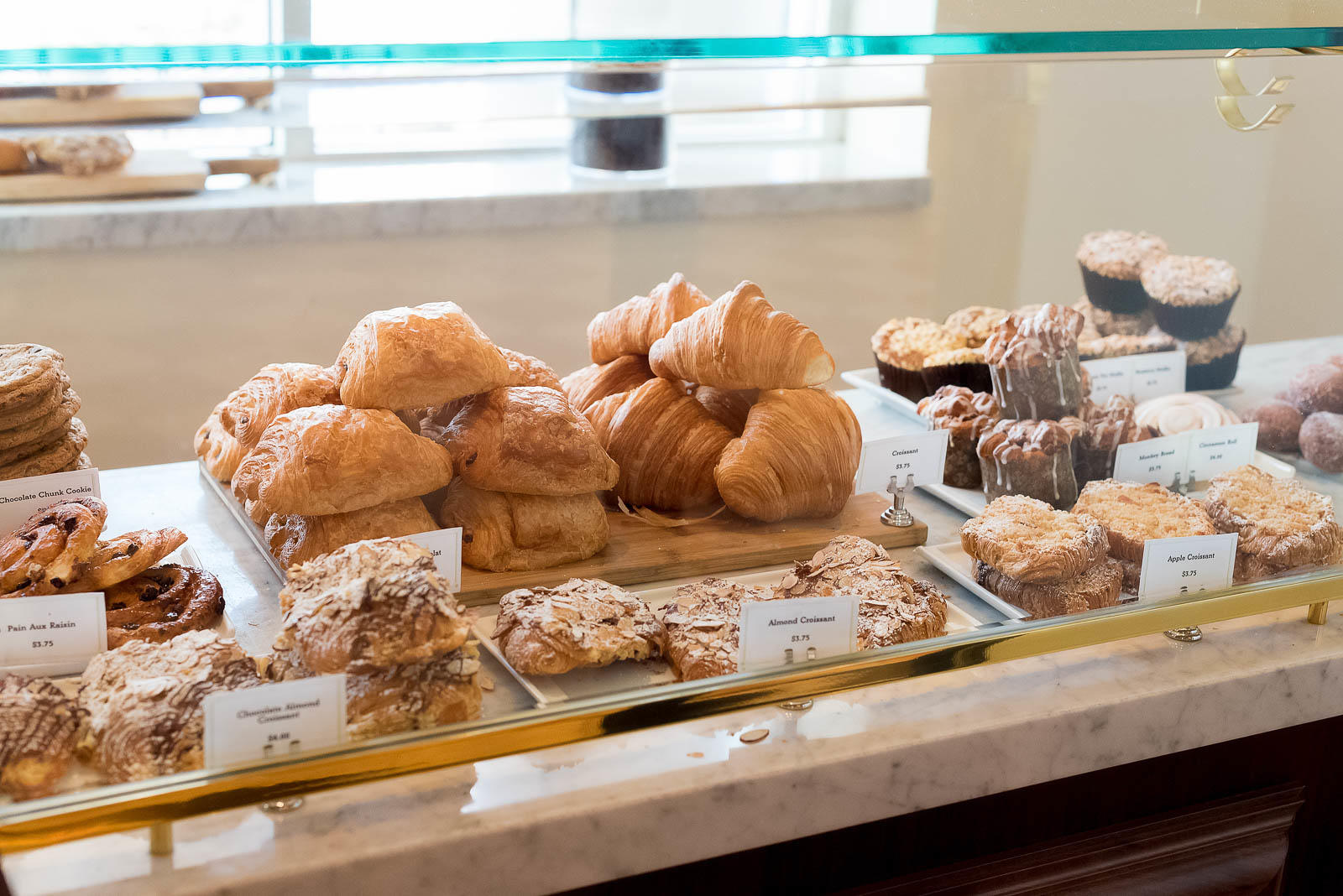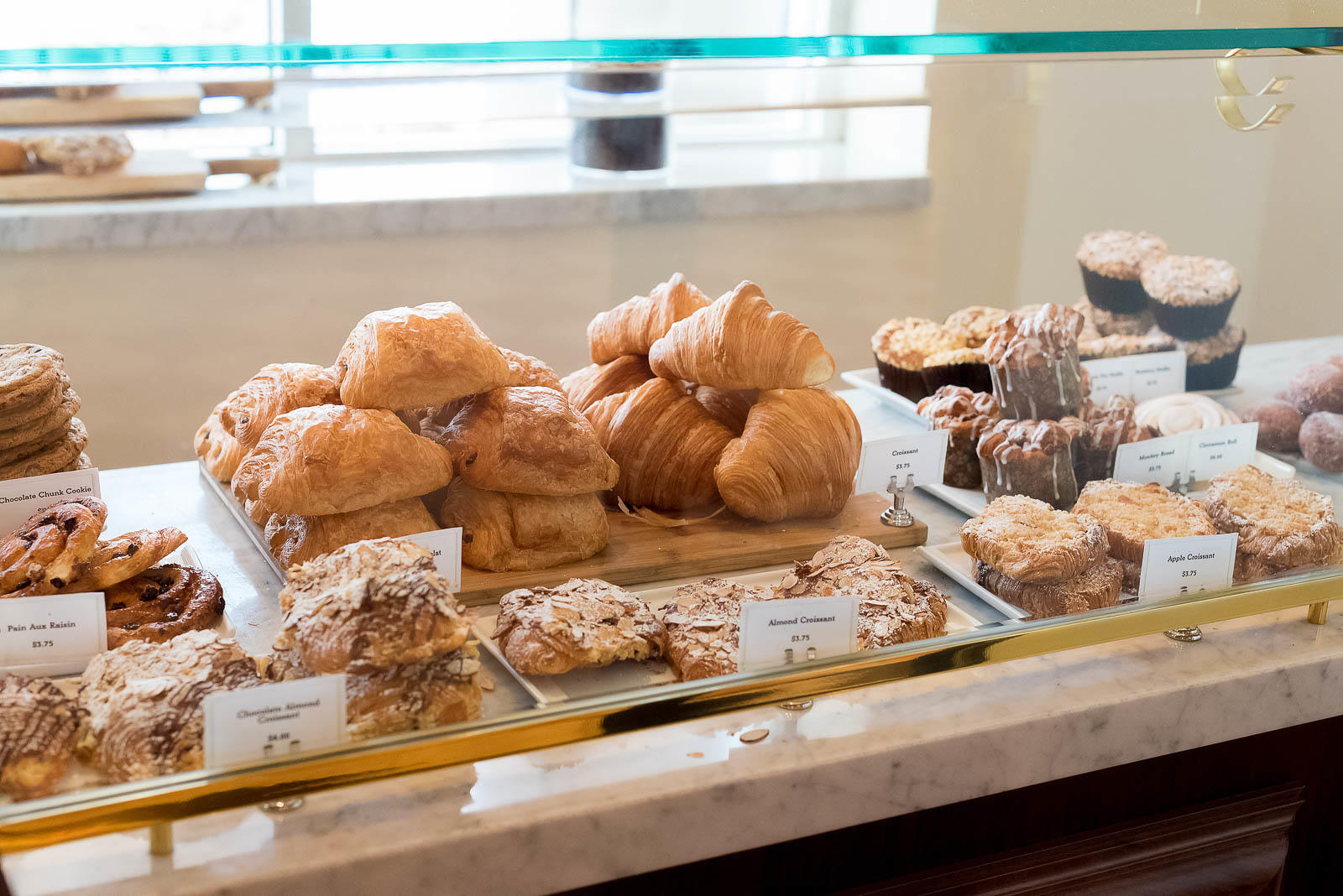 Before we left, we just HAD to stop into the Bouchon Bakery downstairs for a gourmet snack…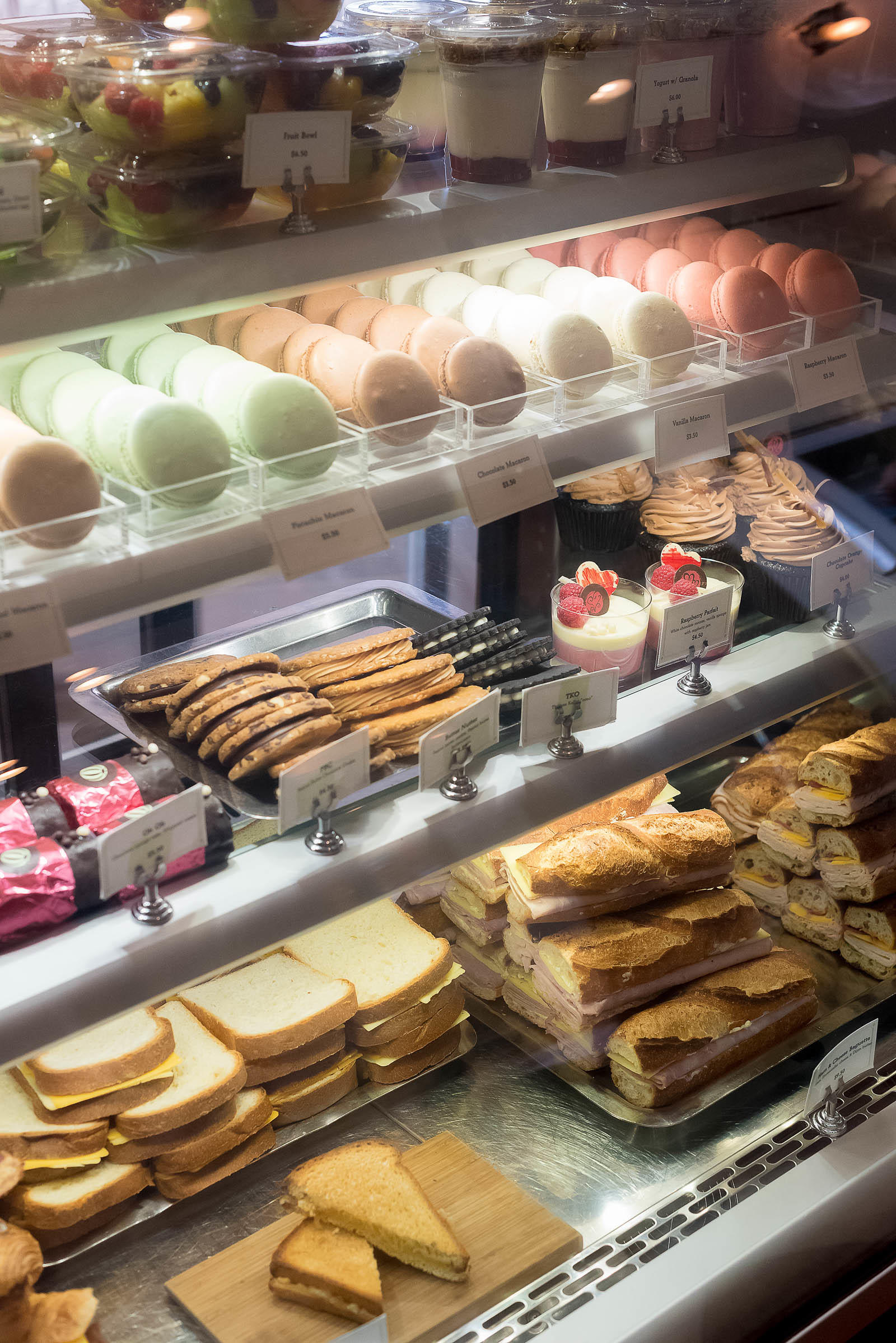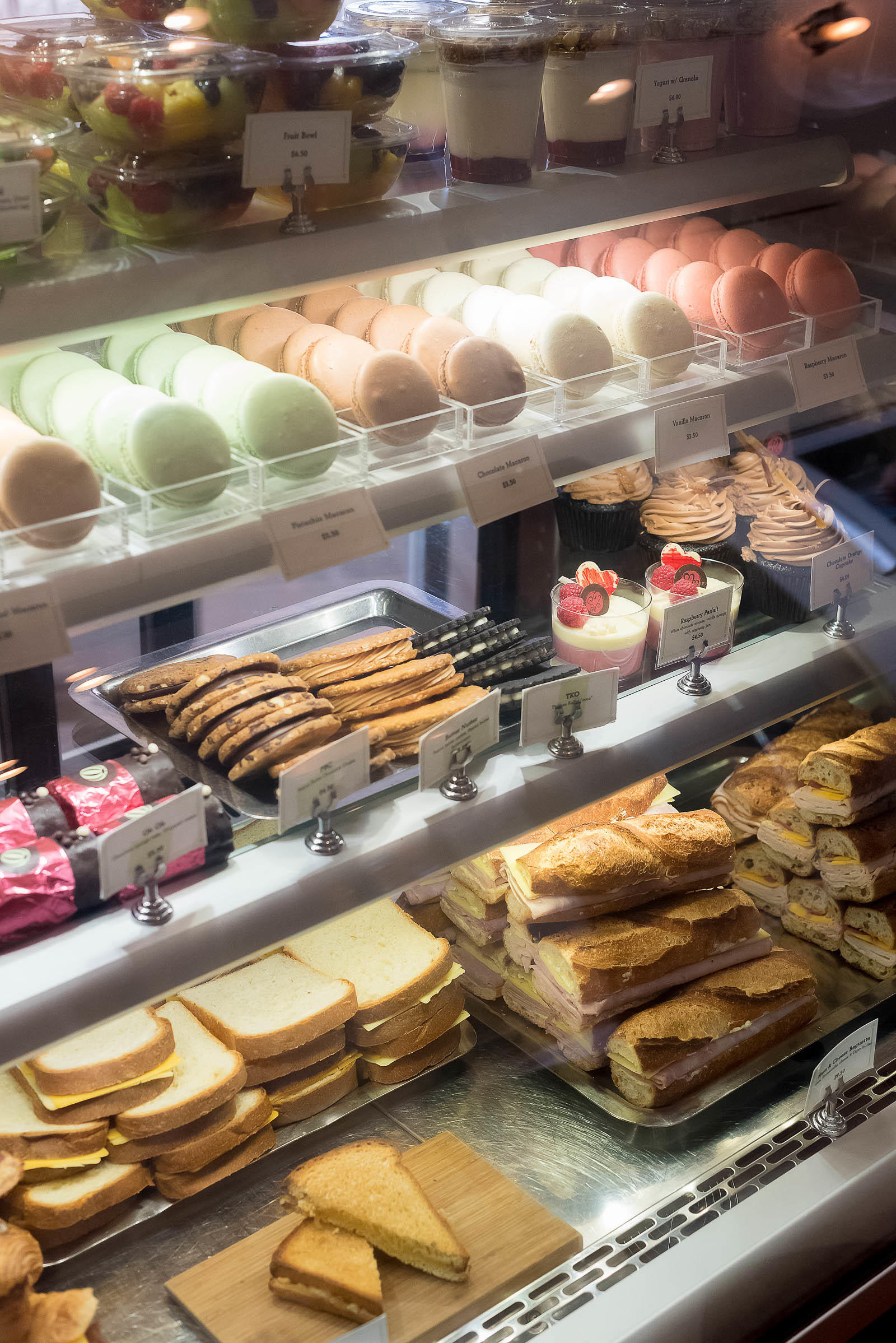 You know, because we weren't already full enough…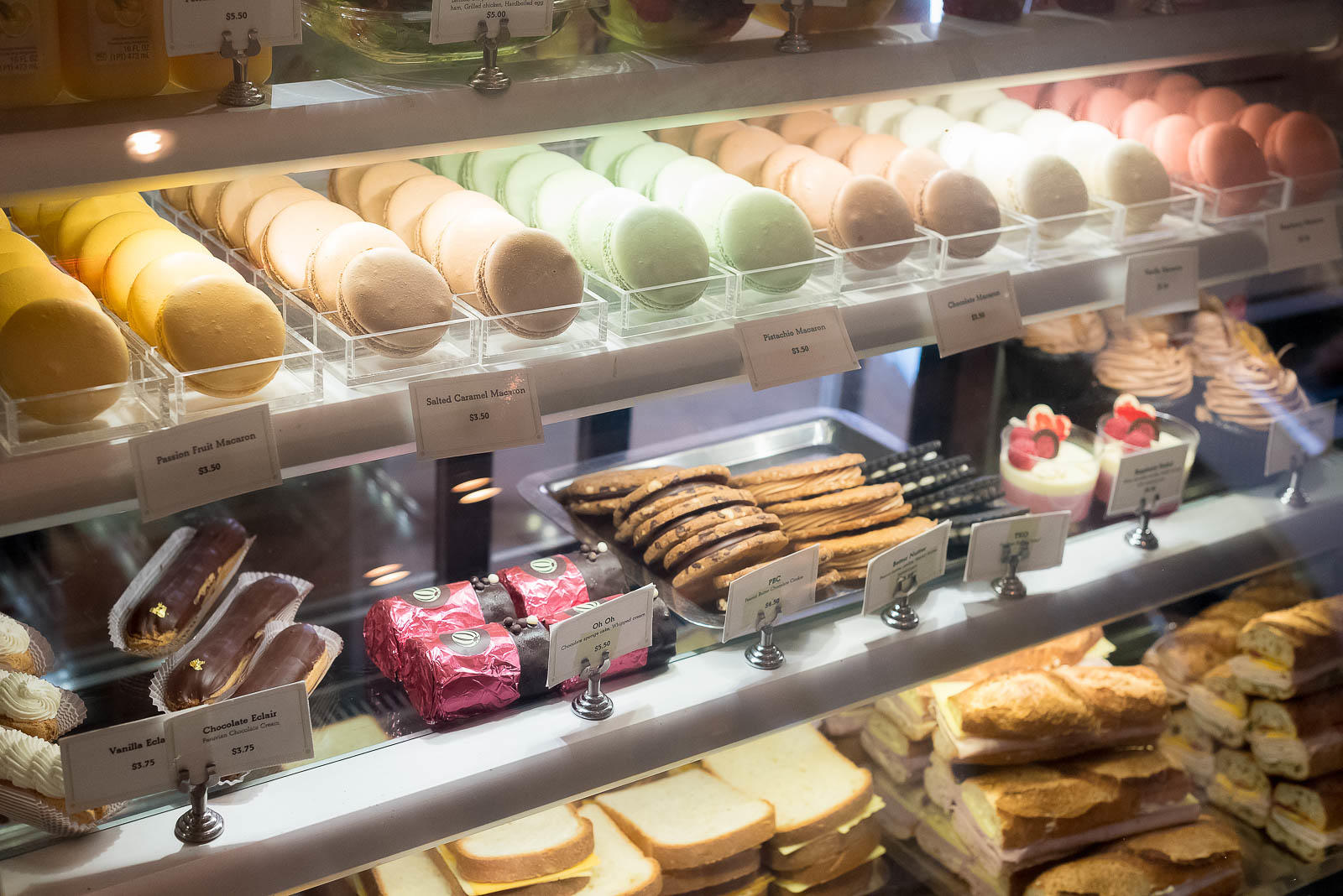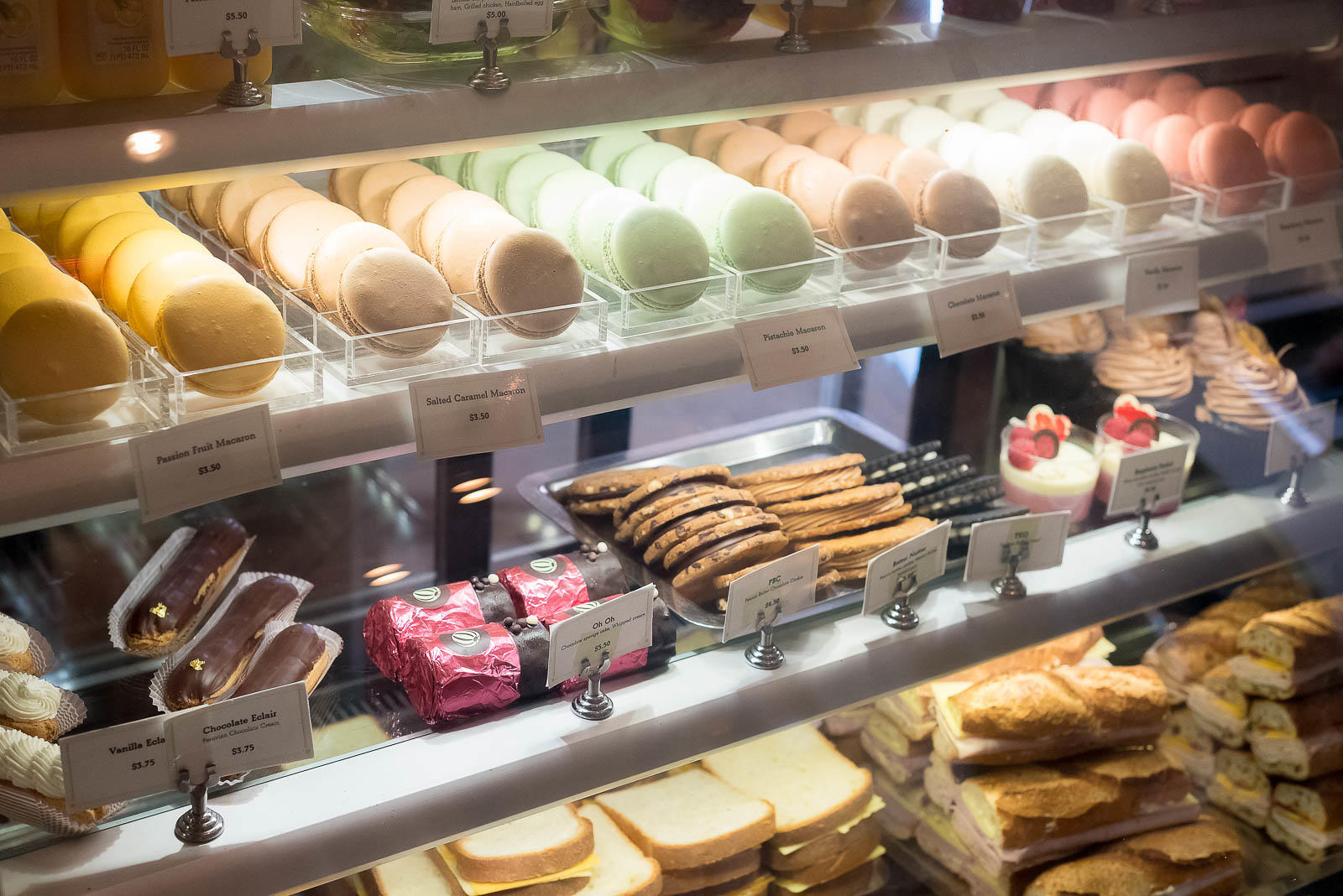 And because there are so many delicious options to choose from!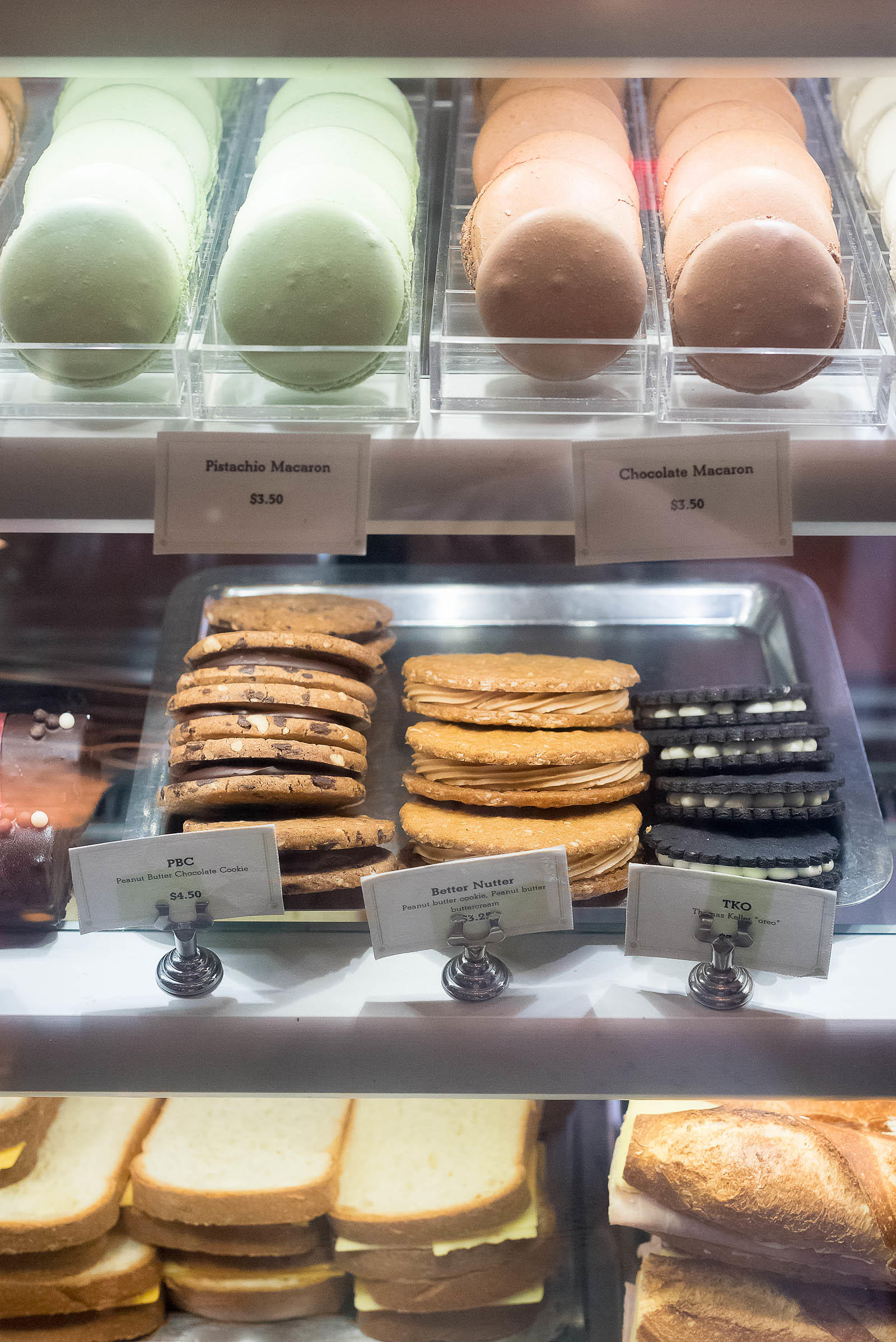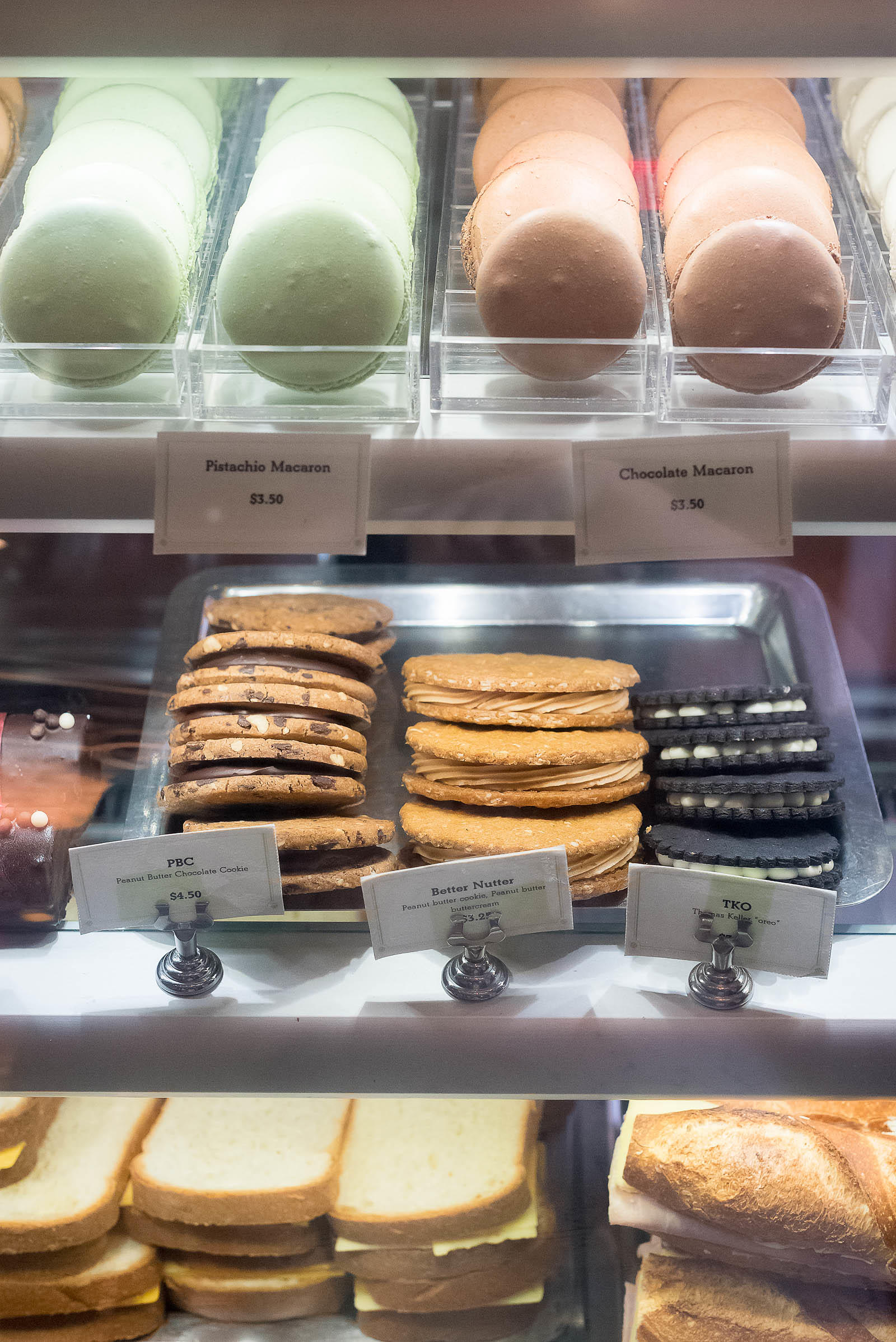 I immediately honed in on one very specific shelf — the shelf which contained Bouchon's sandwich cookie options include their gigantic take on an Oreo dubbed the TKO (Thomas Keller's Oreo).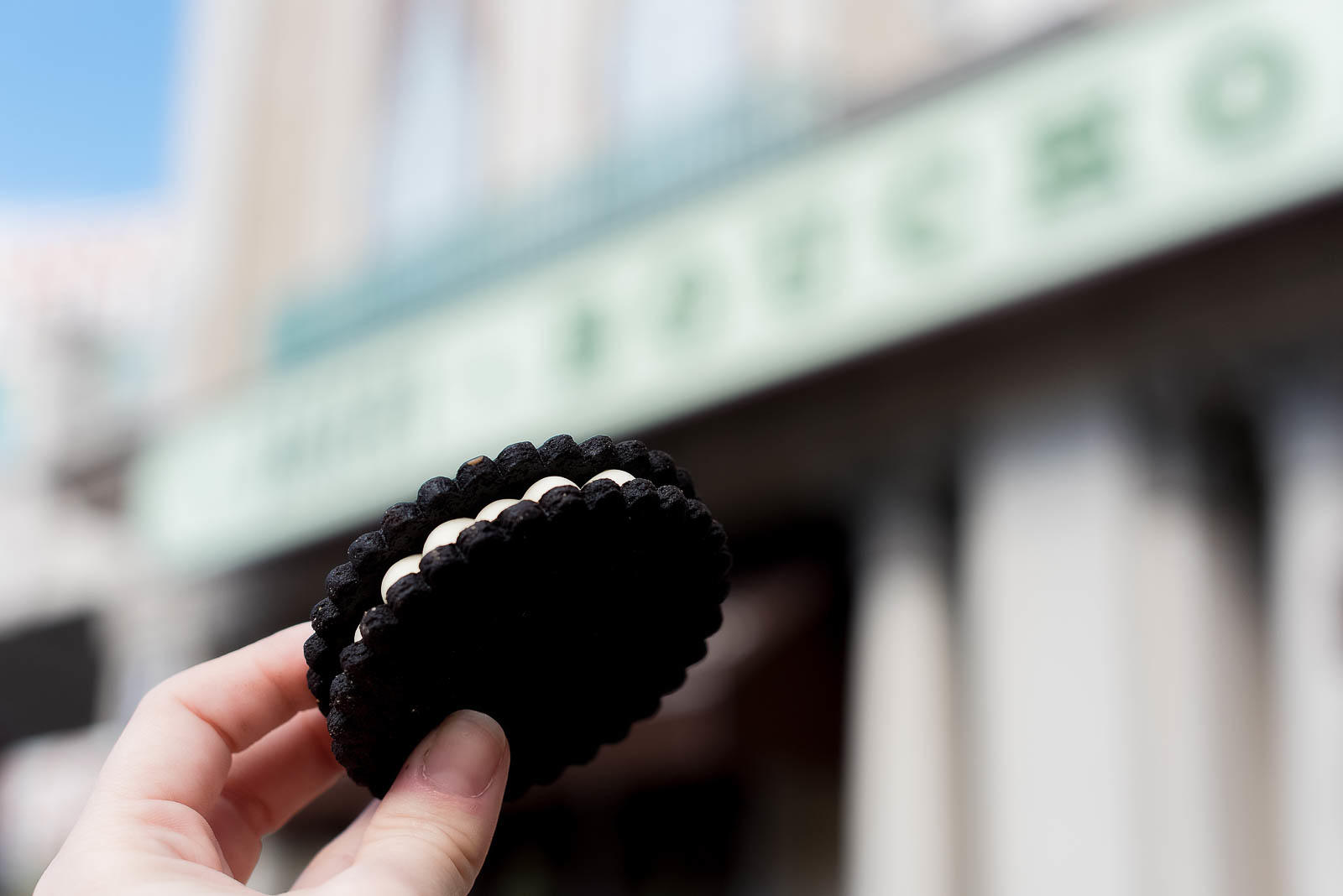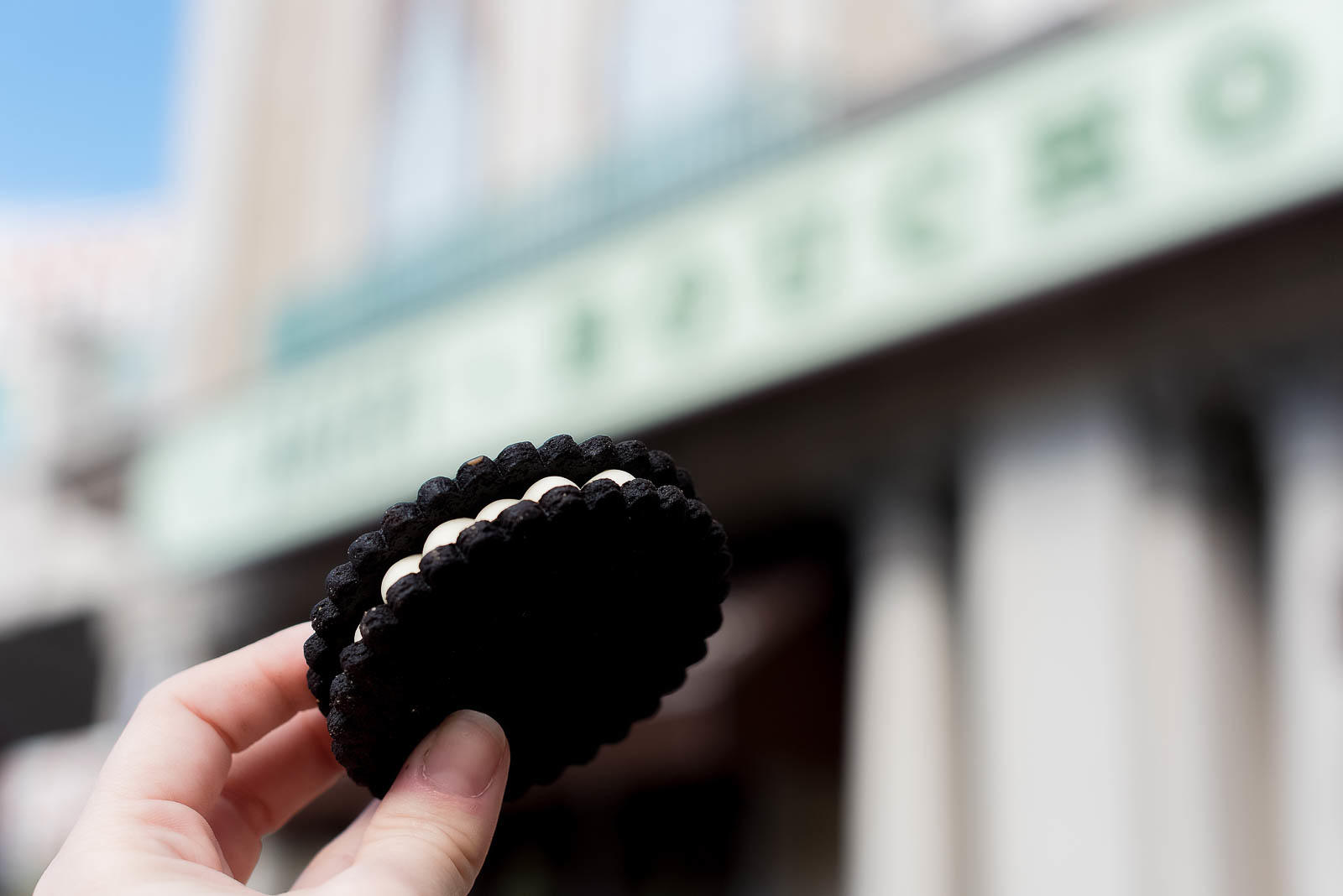 Which I'd heard SO much about I couldn't stop myself from ordering… despite being completely stuffed from our brunch.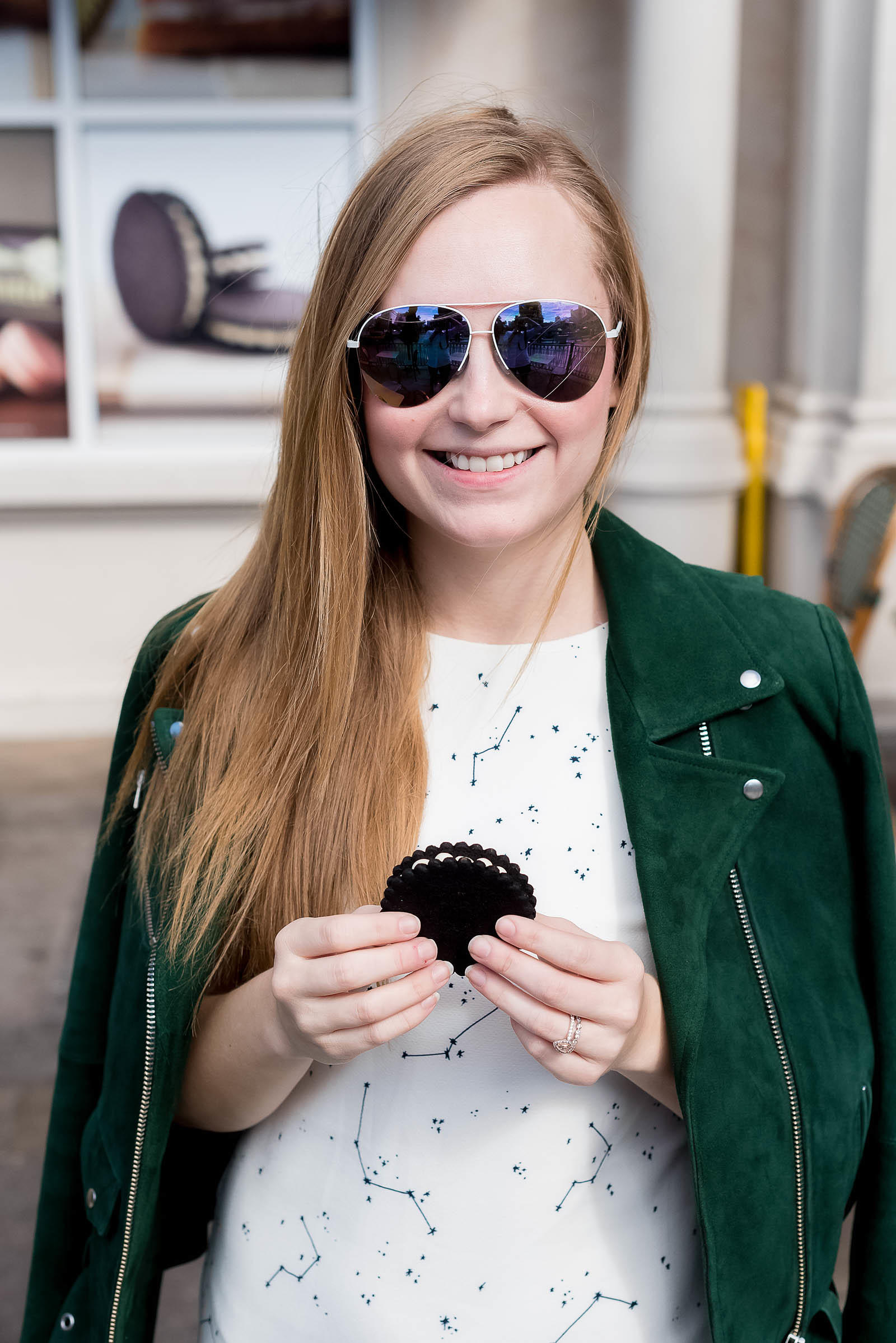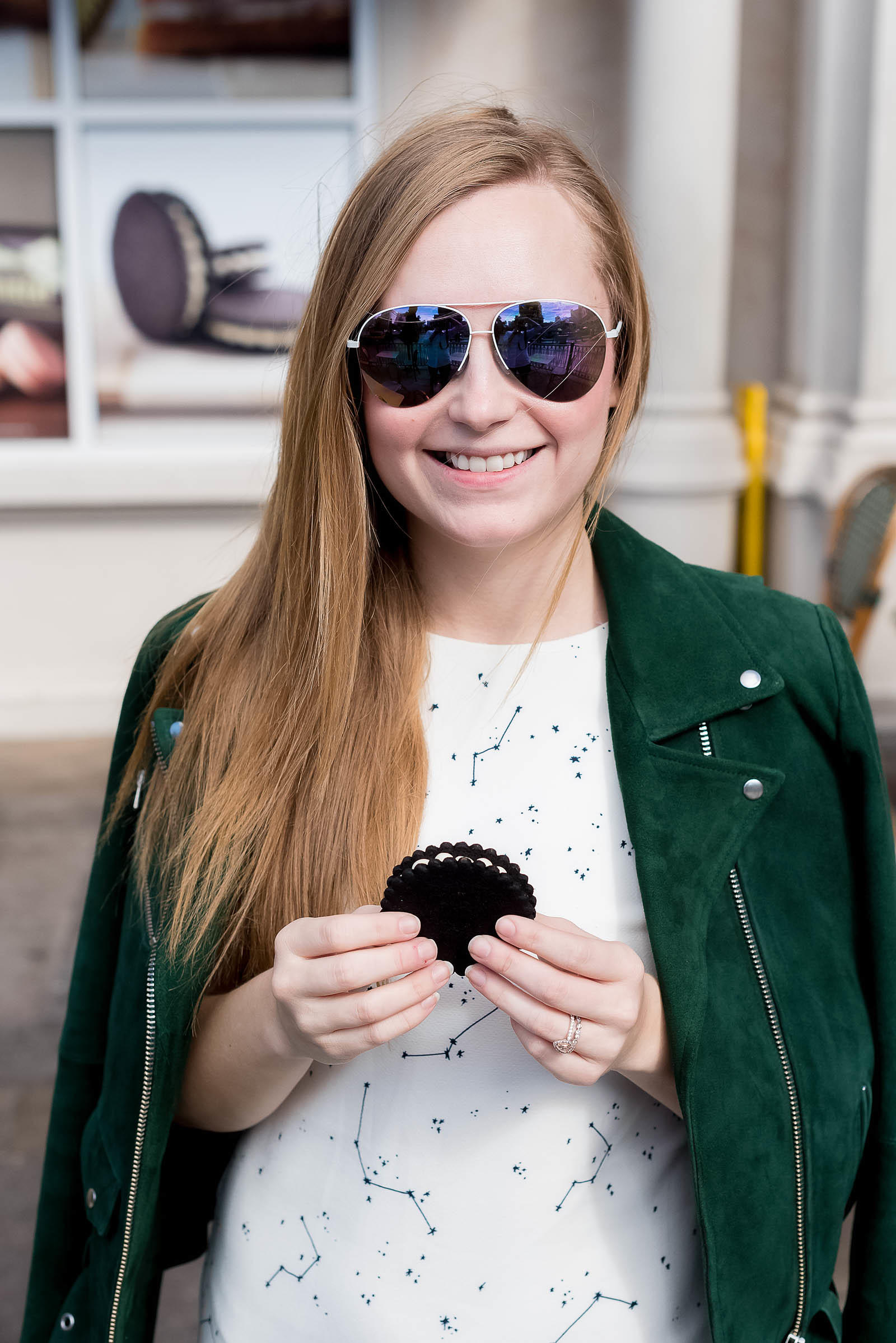 Ahaha at last… TKO Cookie Victory!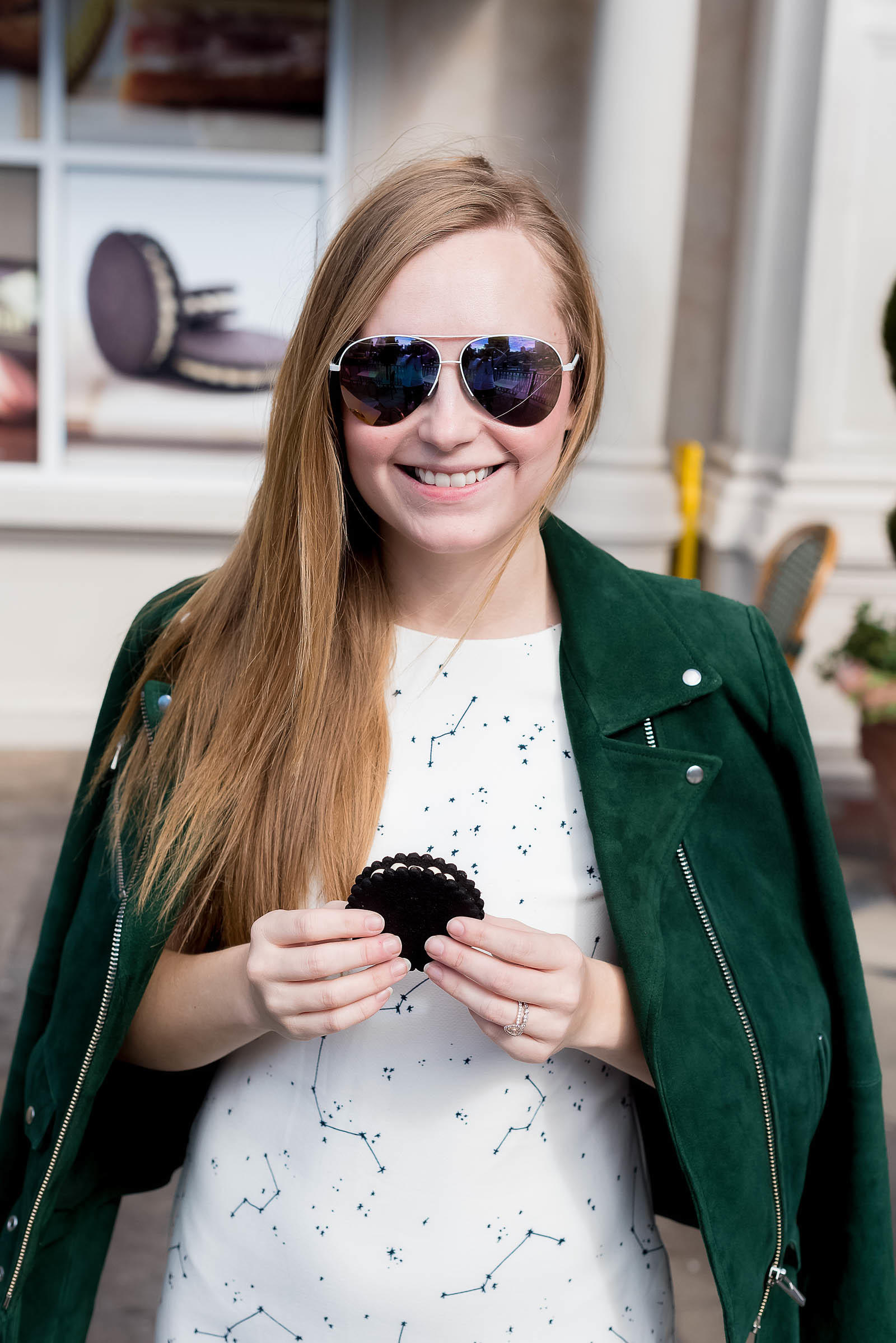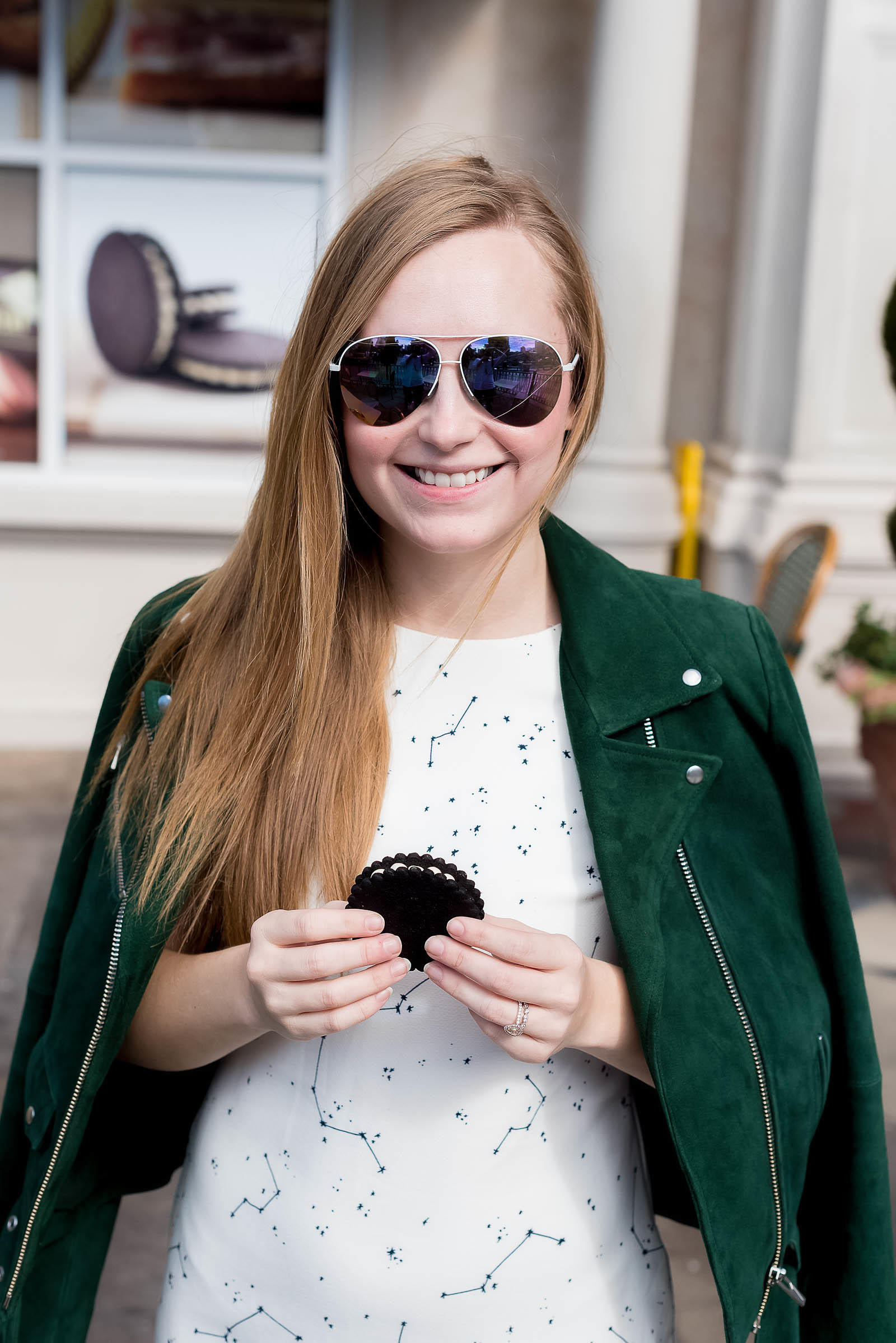 SHOP THE LOOK:
Jacket – Veda (in black) || Dress – Zara (similar) || Sunglasses – Victoria Beckham