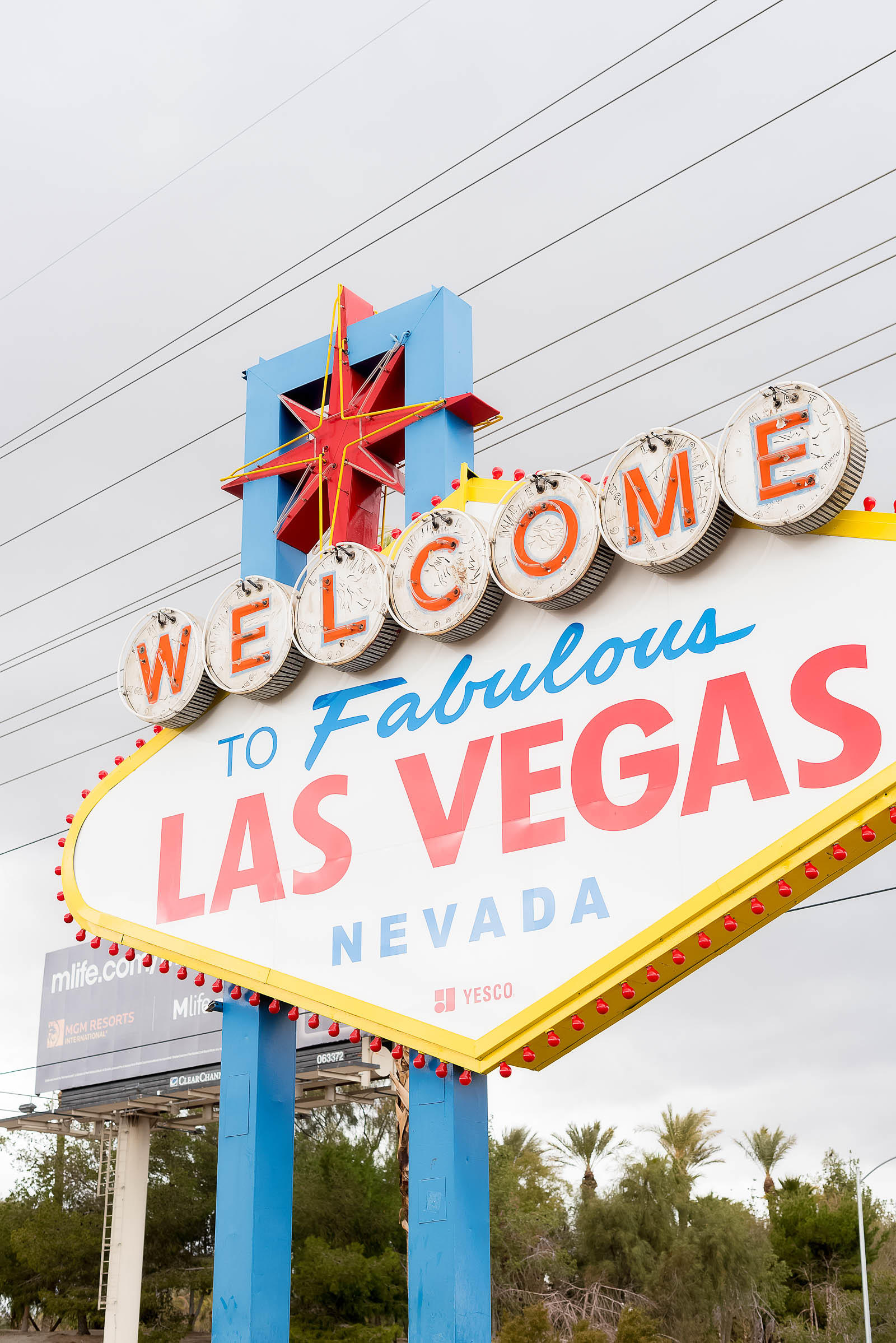 Vegas is a crazy, chaotic, happy, depressing, insane, wild, nutty, self-indulgent, self-absorbed sort of place.
Insanity incarnate really.
And when you first visit Vegas it can be really daunting. Over-whelming to say the least.
But by odd happenstance, Vegas is one of those places I've been to more than a handful of times in my life. When I was kid we often came here to celebrate Christmas with my Nana and Papa.
And then when friends began turning 21 I came back. I'll never forget what a blast we had here celebrating my husband's 21st birthday especially!
And then this past February Hubby and I returned again for a good friend's wedding. Despite visiting Vegas so much, this trip was my first time trip as a "blogger" and I couldn't resist the urge to document and share ALL of my favorite spots with you (and a few new-to-me ones… did someone say champagne vending machine?!).
So without further ado…
Vegas || 8 Of My Favorite Things To Do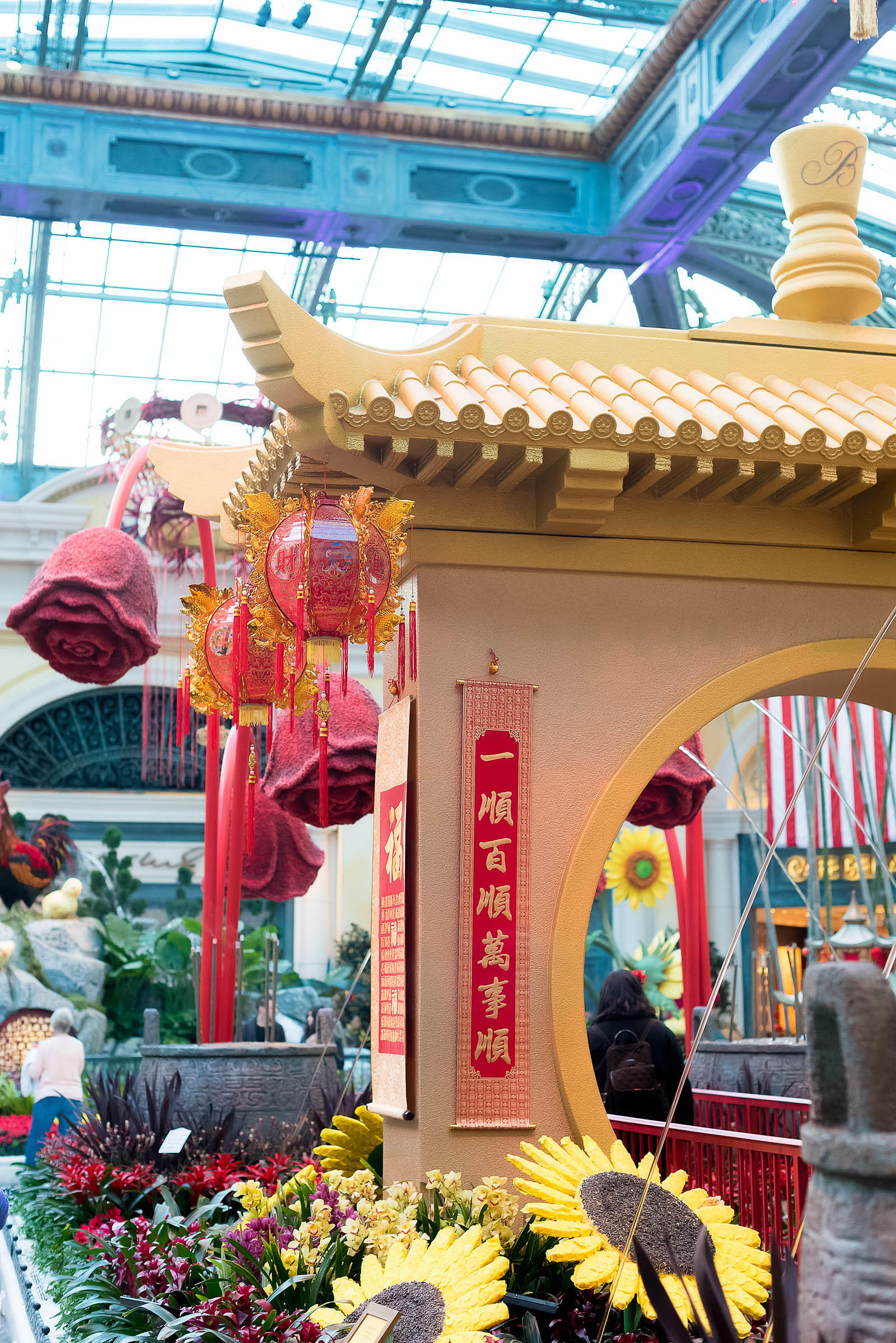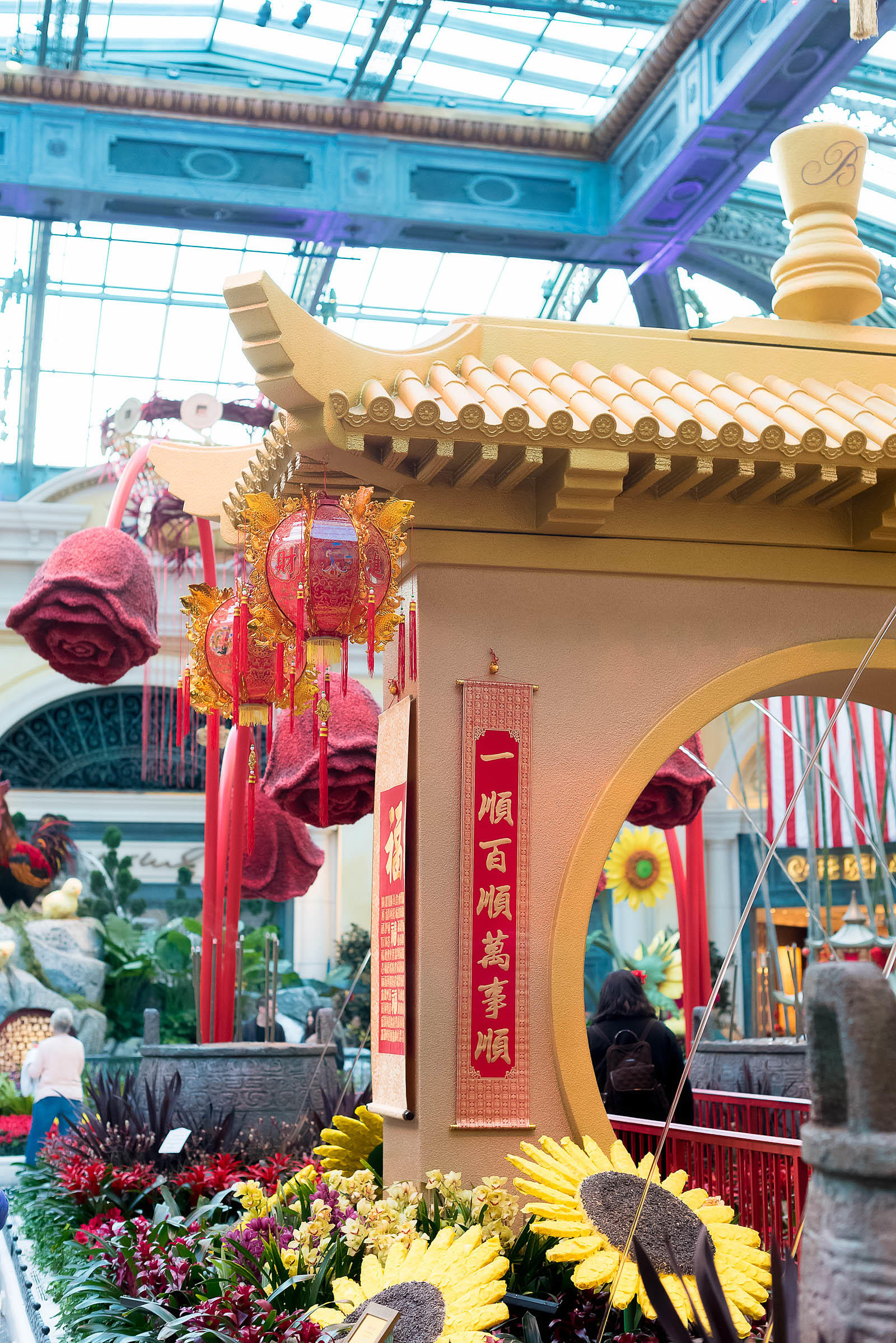 1. Bellagio Fountains & Atrium
The Bellagio fountains have been made famous by countless movie and television appearances and are ALWAYS worth stopping by to see. But often Vegas travelers don't know that INSIDE the Bellagio's atrium, there's quite a show too. Every month it's decorated with a different theme (we visited during Chinese New Year and the decorations were spectacular) and truly worth a visit inside this famous casino.
So if you perpetually miss the Bellagio fountain shows like I always do, head into the Bellagio atrium for a smaller-scale water show that's just as beautiful and on ALL day!
2. Caesar's Palace Forum Shops
When I think about SERIOUS shopping in Vegas, I always think of the Caesar's Palace Forum Shops.
Every store you could possibly imagine all located in one indoor shopping plaza designed to look like evening streets in Italy complete with starry sky and large-scale Italian frescos. You can find everything from Prada to Gucci to Forever 21 to L.K. Bennett here. Oh, and ample stands for boozy slushies (no Rosé Slushie Floats though, sadly) and gelato. It's always been my favorite place to shop if only because the staff in these shops always seem the nicest and there are SO many stores you're bound to find something for everyone to enjoy here.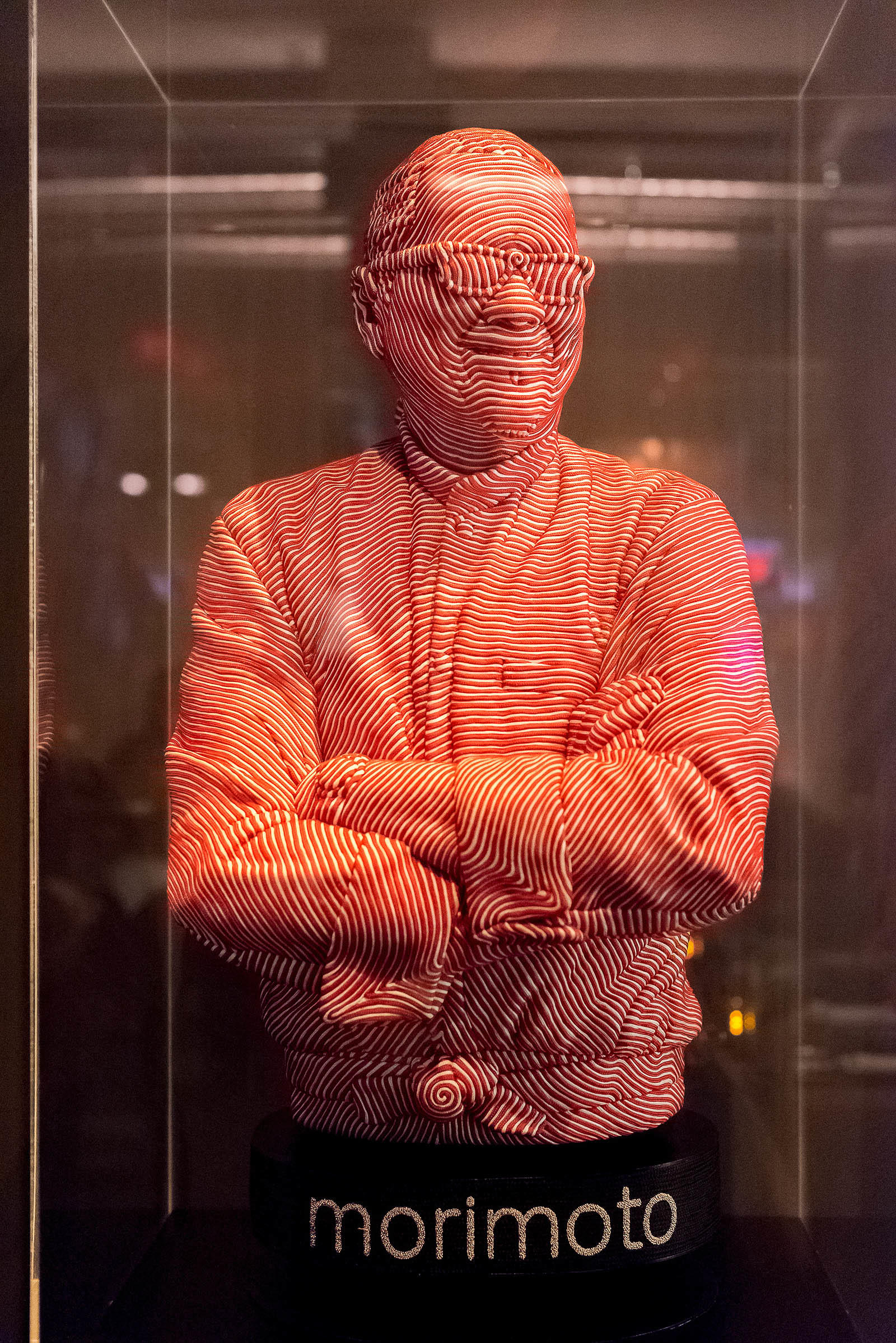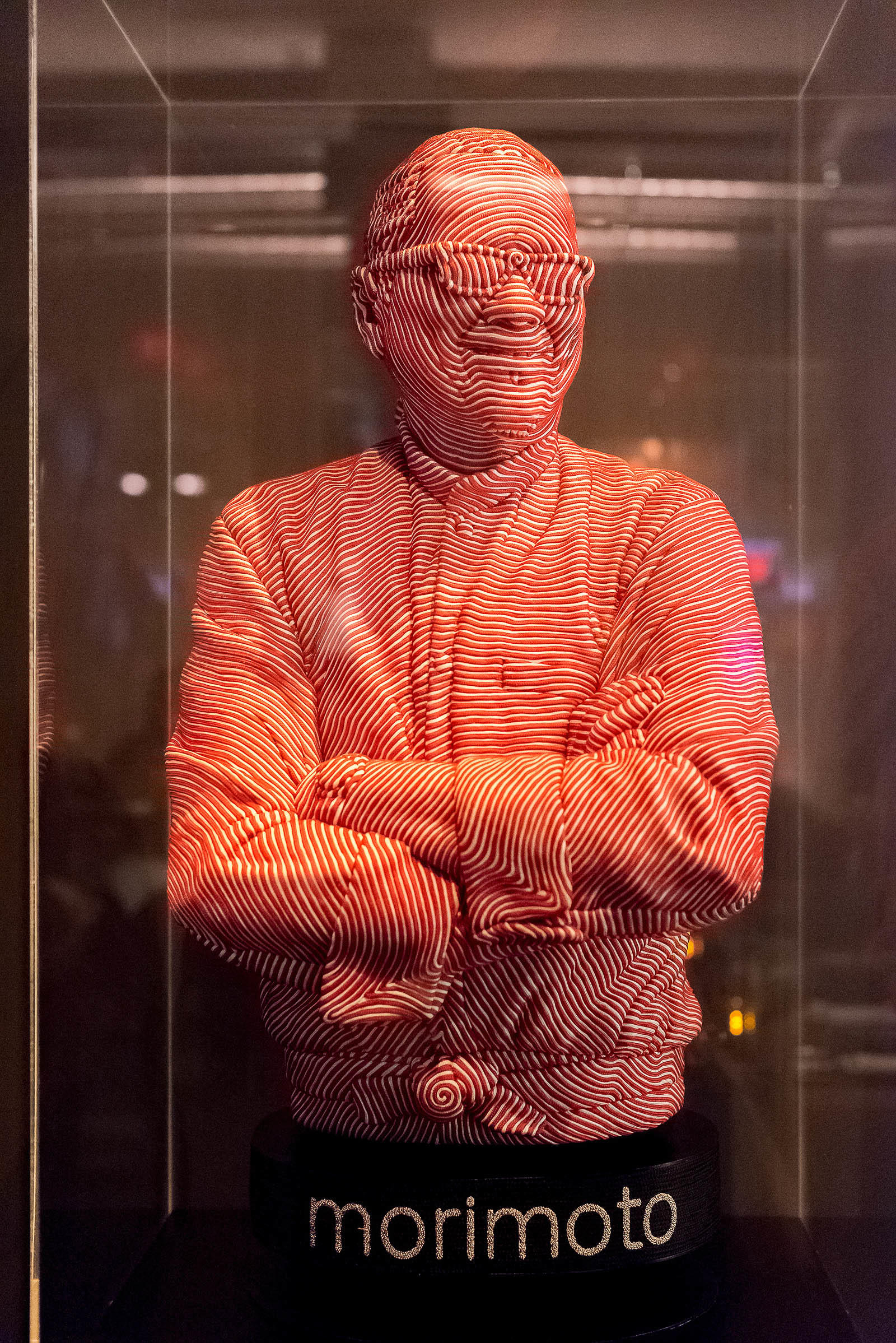 Being a lover of Iron Chef and a ridiculously obsessive foodie, I couldn't resist the urge to try Morimoto's newest namesake restaurant in the MGM Grand, Morimoto.
Hubby and I ended up sharing the Chef's Sushi Platter with Whole Fish which was heavenly. And contained the BEST Toro sashimi I've had to date in my life. It literally melted in your mouth. I'm usually happy to share meals with Hubby but I definitely tried to distract him from his piece of Toro… it was THAT good.
Morimoto may have only opened in October but it's already one of my Vegas go-tos after this single meal! Next time I'm trying the teppanyaki tables for SURE!
4. TKO at Bouchon Bakery
A TKO stands for Thomas Keller's Oreo. A gourmet remastering of a childhood classic, Thomas Keller — creator of the famous Bouchon empire — has turned the Oreo into an epic, pilgrimage-worthy bite.
Even if you don't have time to stop by Bouchon Bistro for brunch, stop by Bouchon Bakery in the Venetian right off the strip to grab one of these famous Oreos. You WON'T be sorry.
A Vegas MUST!
Despite having been to Vegas about 7 times in my life, I hadn't visited this iconic Americana sign until this last visit. It's on the National Register of Historic Places and is completely free to visit — Hubby and I were able to walk there easily on a cool morning. There's even a photographer there most of the time who volunteers his time and camera for tips — he took a fantastic shot of Hubby and I together so we were sure to tip him generously, especially since he shot it with my own camera!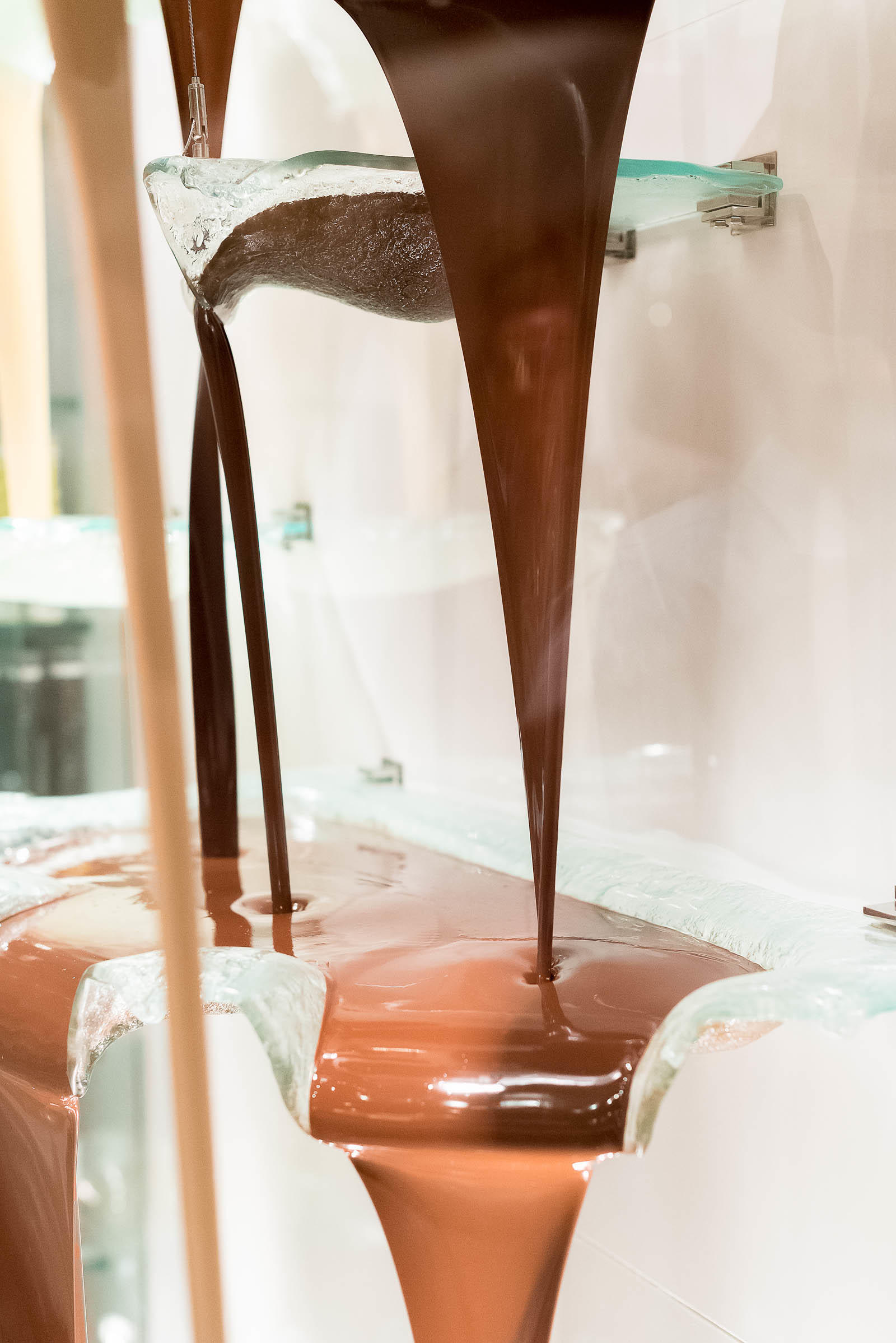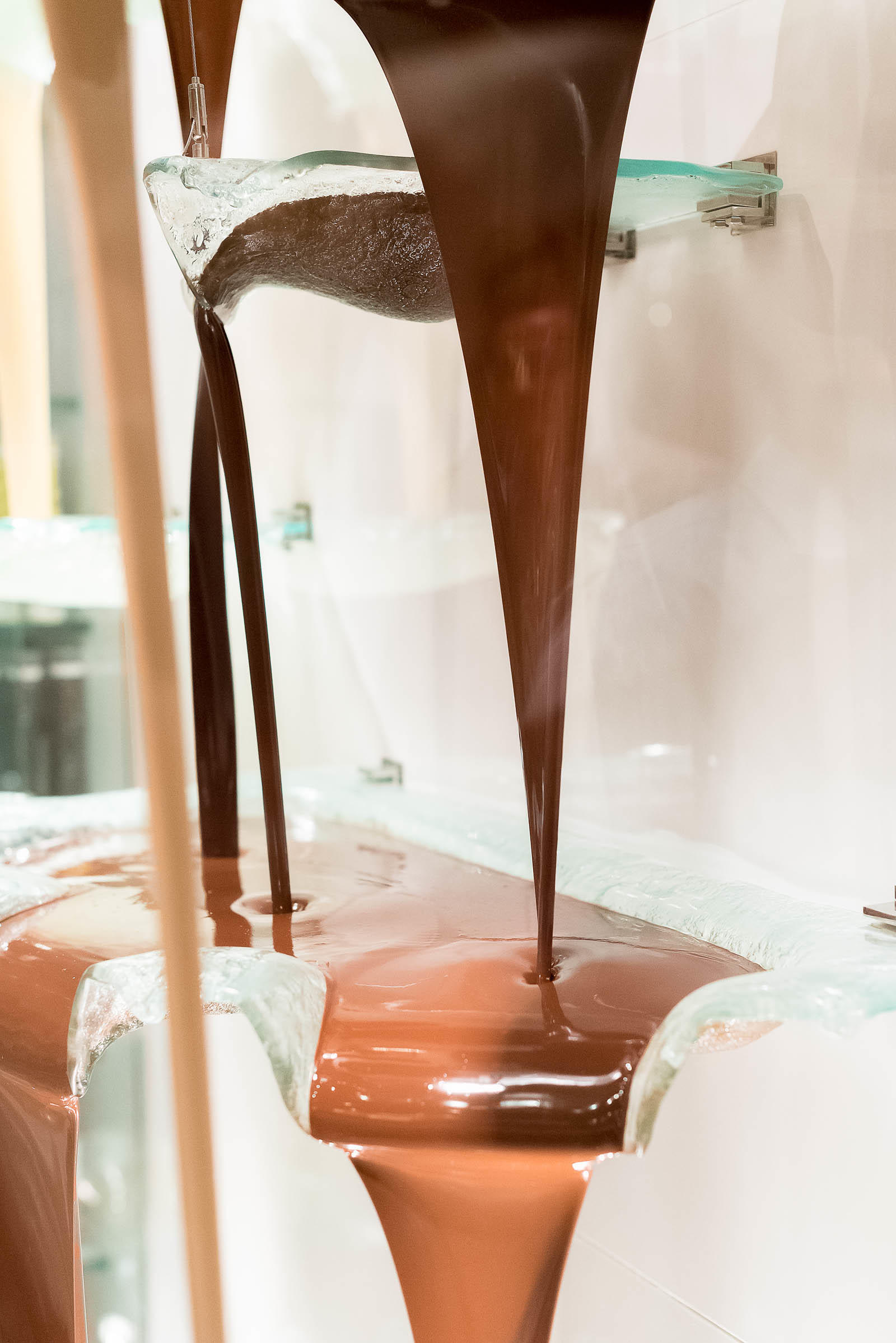 Chocolate, flowing chocolate.
The world's TALLEST chocolate fountain can be found right next to the atrium in the Bellagio at Jean Philippe Pâtisserie. It's delicious to watch (all the types of chocolate are separately added in) and you can grab a delicious crepe or gelato to-go after.
This fountain is free to visit and an especially great spot to bring any kids in yours group to visit. Or kids-at-heart!
Often heralded as the BEST buffet in Vegas (a land full of endless buffets), Hubby and I just HAD to investigate this famous Caesar's Palace buffet on our visit.
The Verdict? Gourmet. Huge. And totally worth stopping by, especially for the bottomless mimosas served at brunch.
The sheer quantity of options will blow you away, even for a firm lover of quality over quantity like me. Just the selection of fresh seafood alone (king crab legs, anyone?) is mind-blowing. And don't even get me started on the truffle mushroom pizza…
It may be expensive and you're probably NOT going to be able to eat your money's worth if you're as unseasoned at buffets as I am but it's totally worth seeing and trying if only because this buffet heralds a new age of modern buffets for a new generation.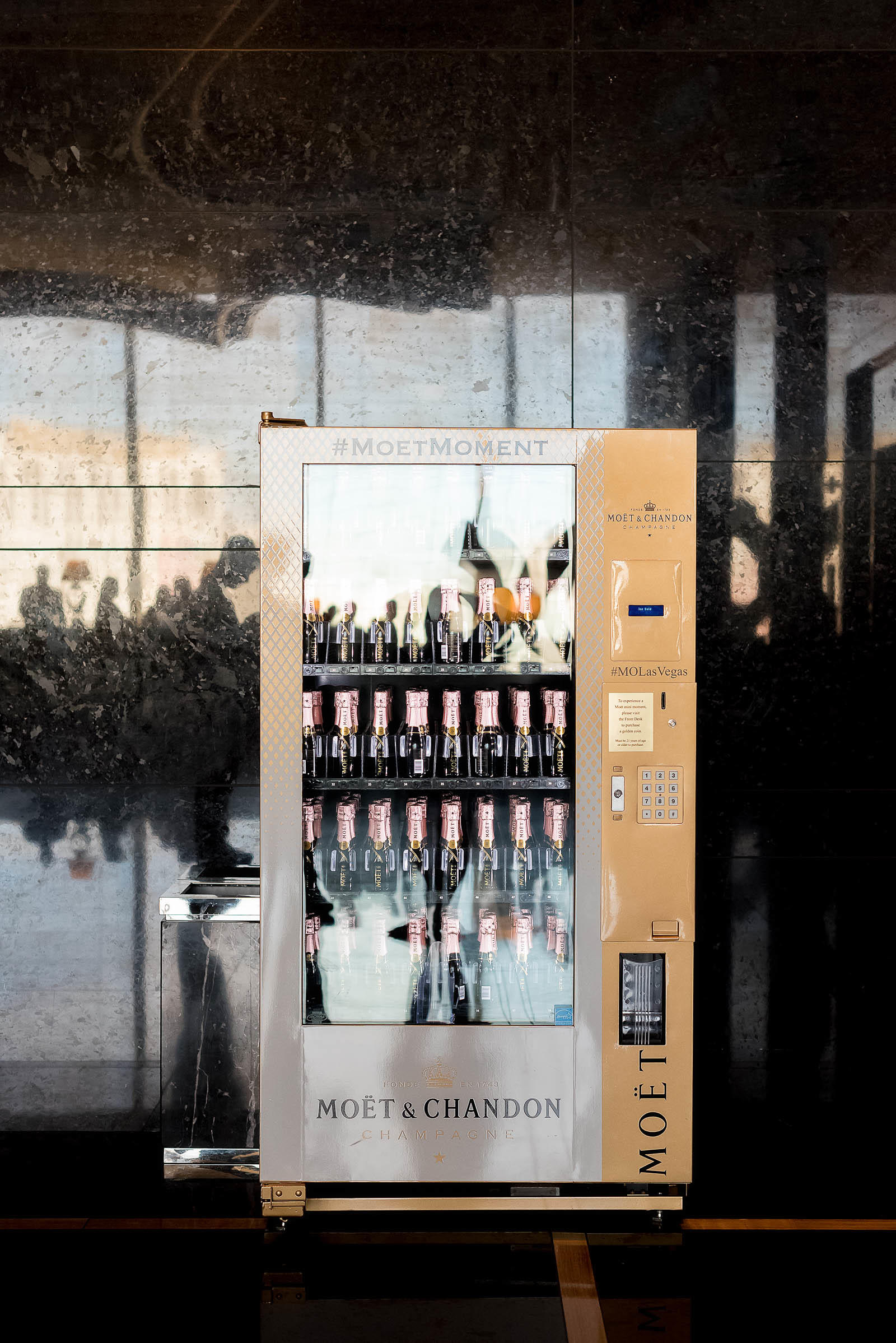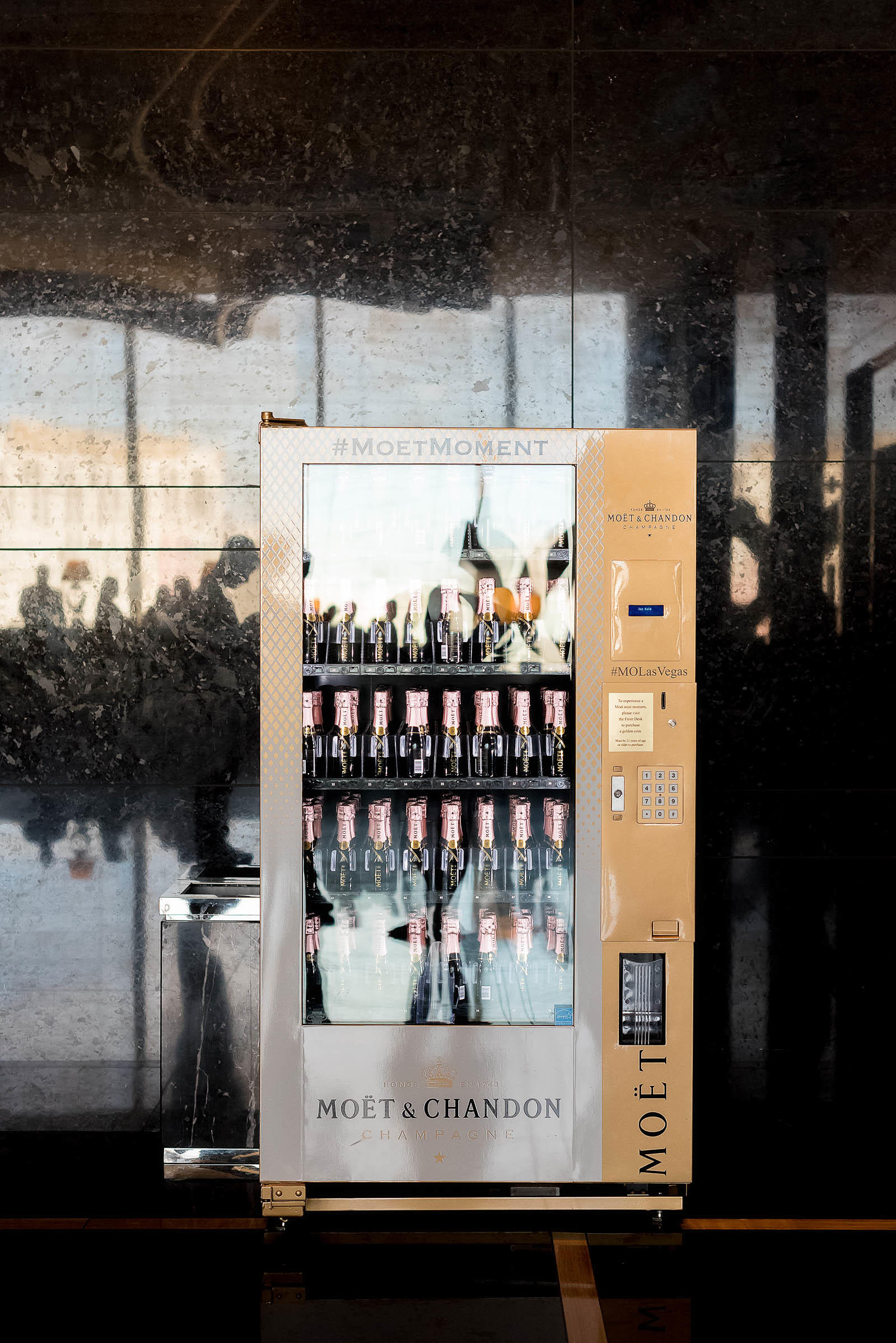 8. The U.S.'s ONLY Champagne Vending Machine
The only public champagne vending machine in the entire U.S.! Opened a few months ago on the 23rd Floor Sky Lobby of the Mandarin Oriental, this Moët & Chandon vending machine serves up mini-bottles of brut or rose you can drink from a clever "champagne spout" you get when you purchase your champagne token.
Totally touristy, totally worth it.
Let's face it, if I'm going to booze up and down the Strip, it's most likely going to be from a petite champagne bottle, obviously…
Where are some of your favorite spots to visit in Vegas?