"Winter is an etching, spring a watercolor, summer an oil painting and autumn a mosaic of them all."
— Stanley Horowitz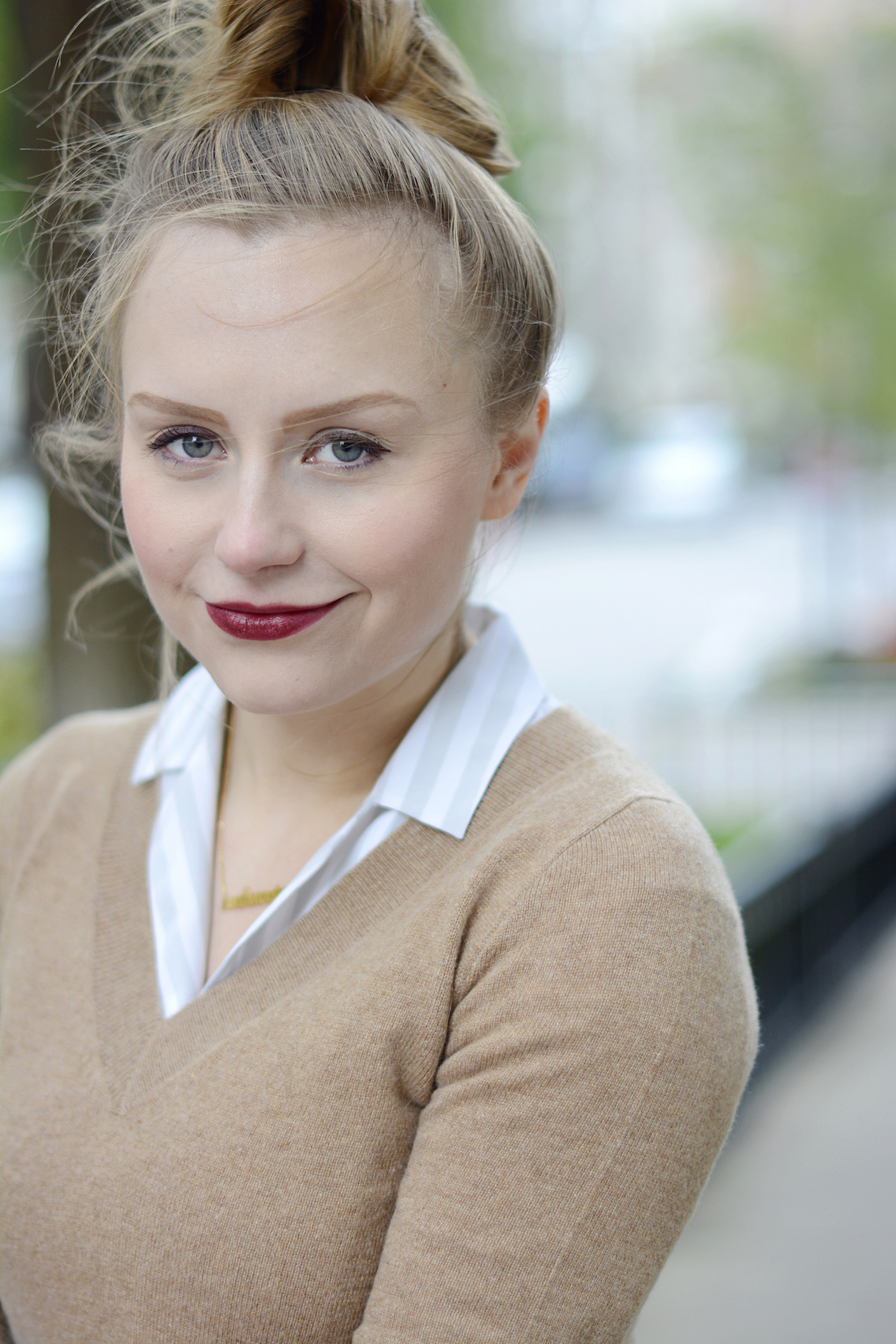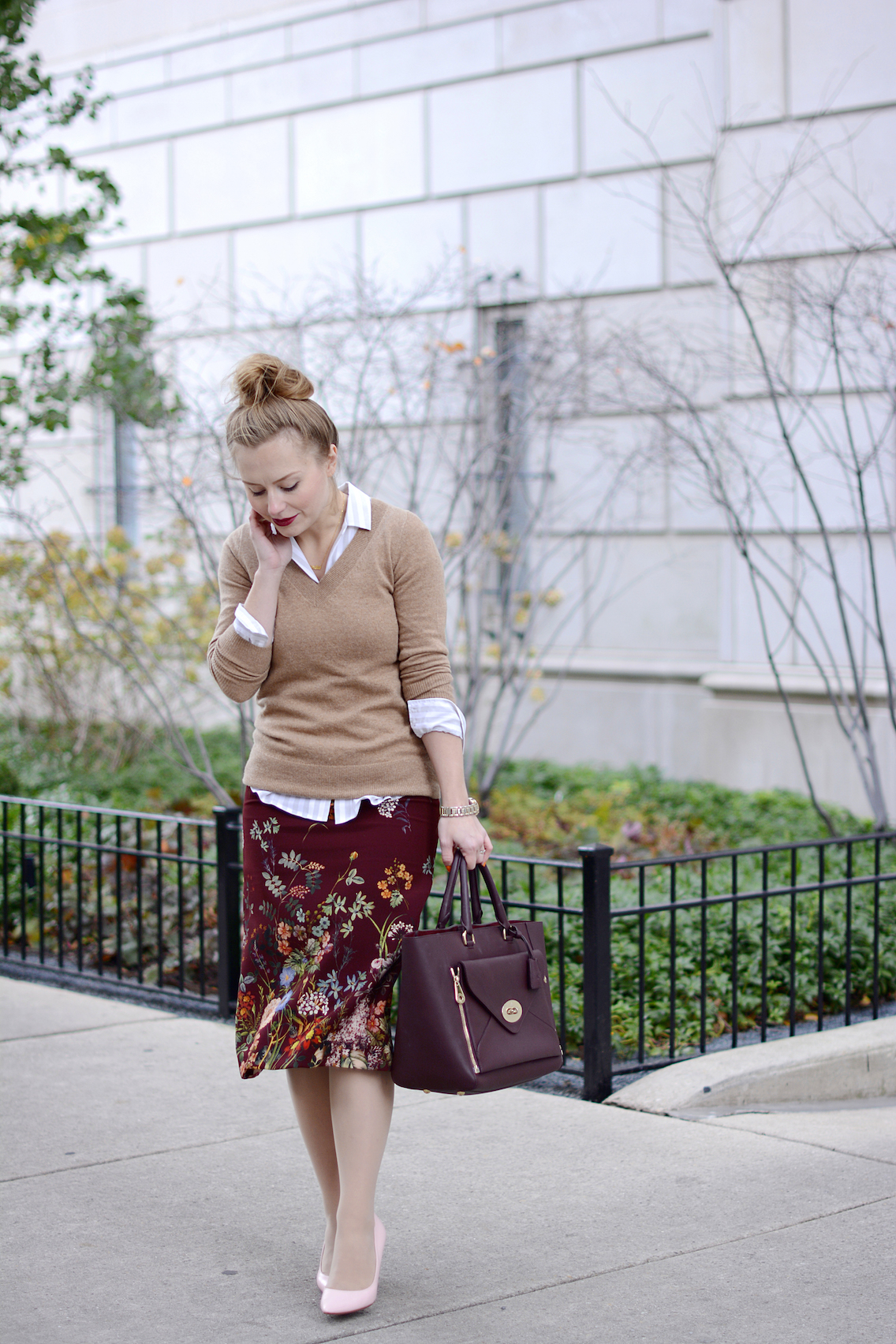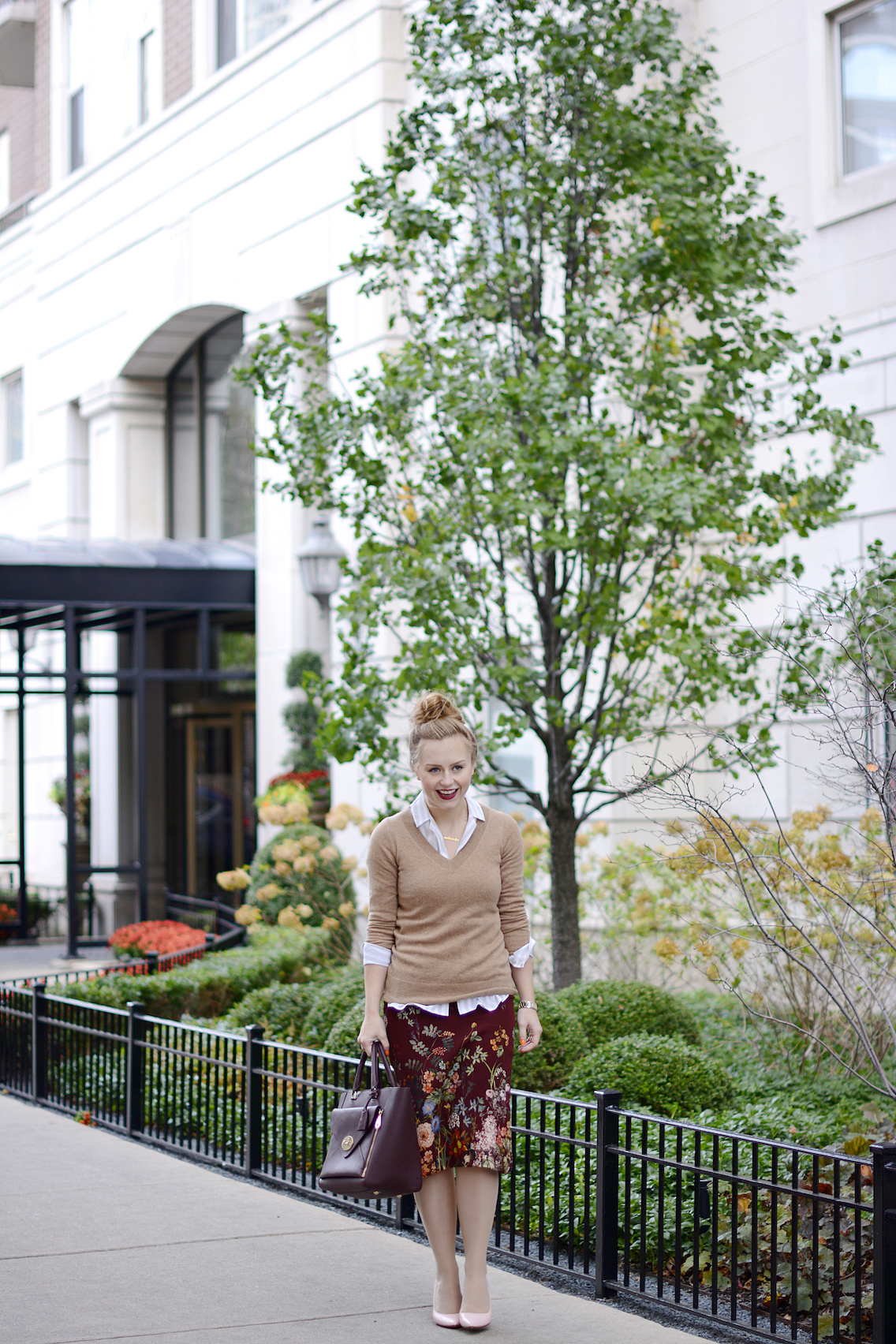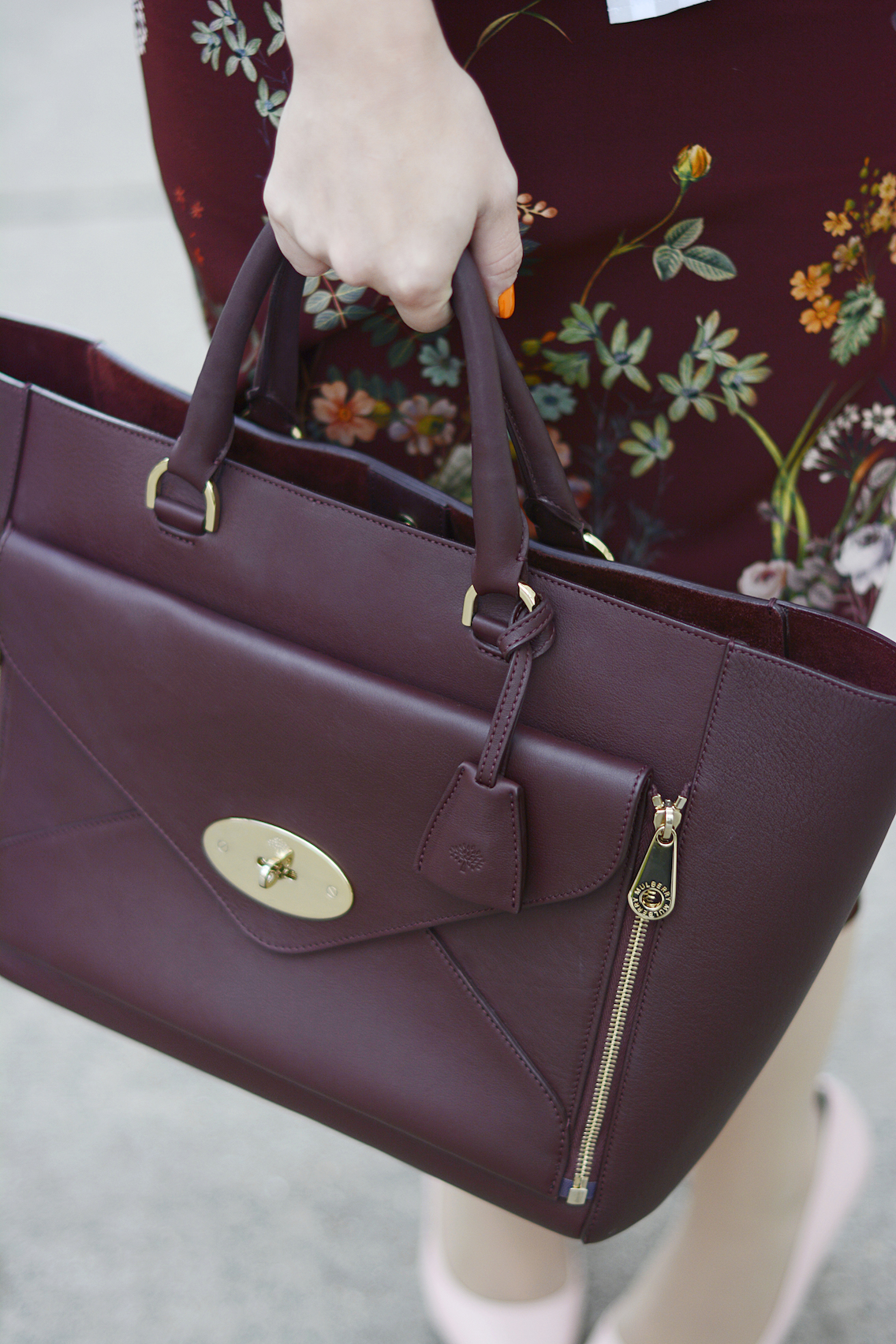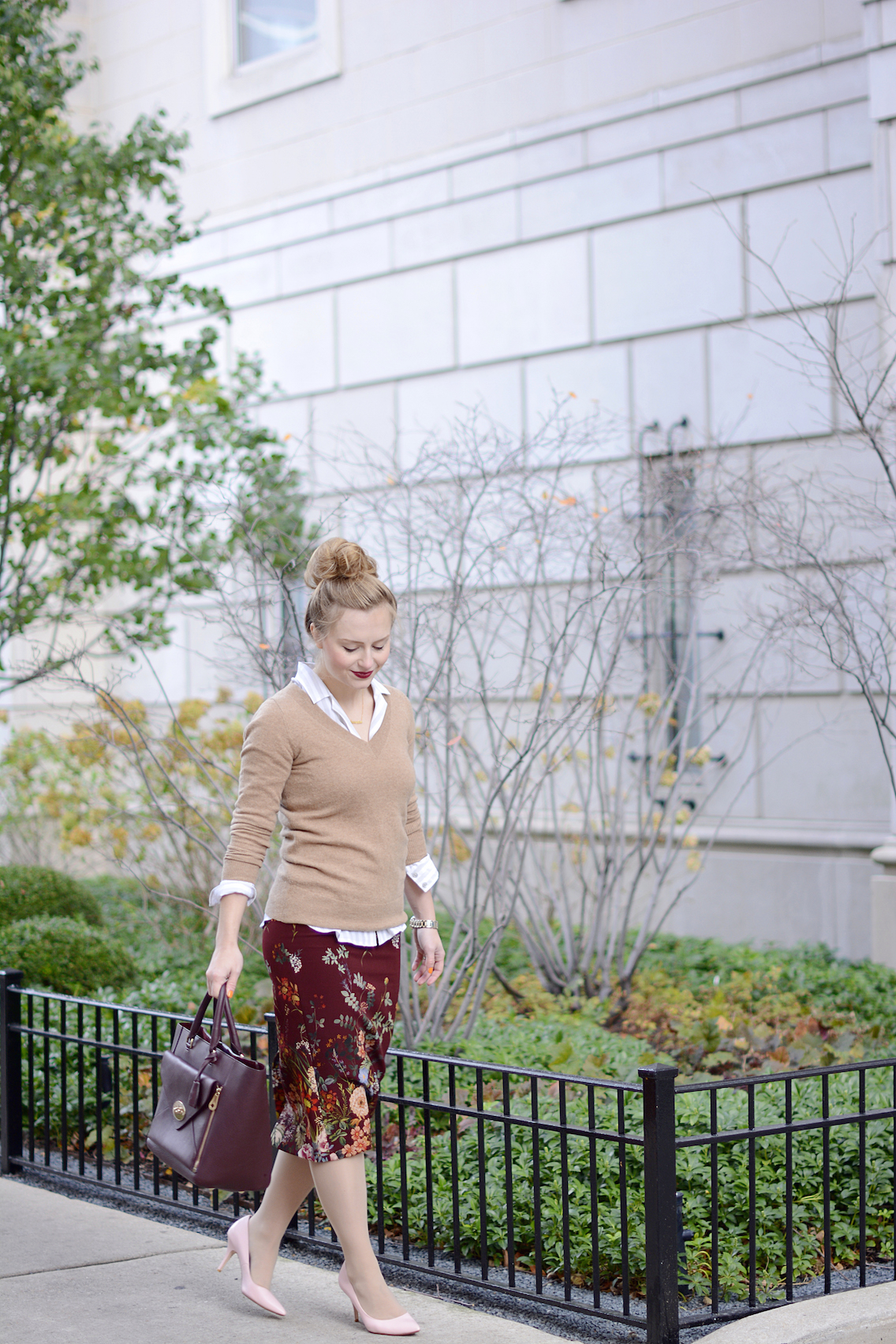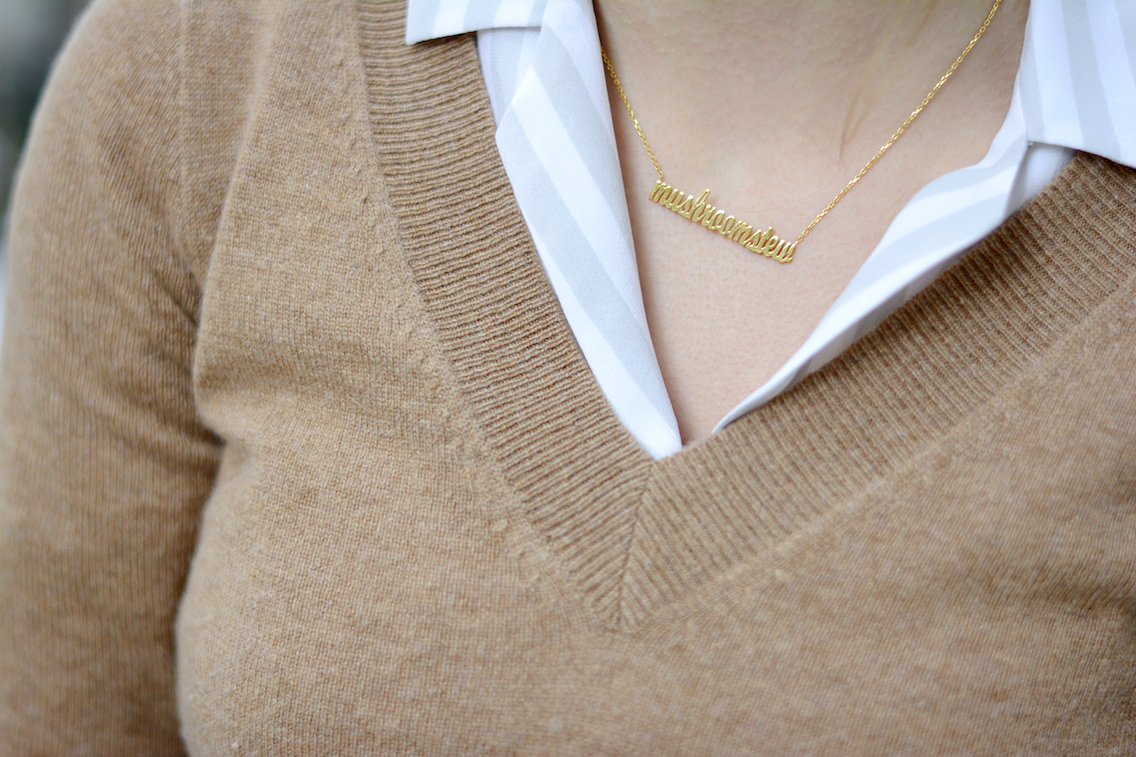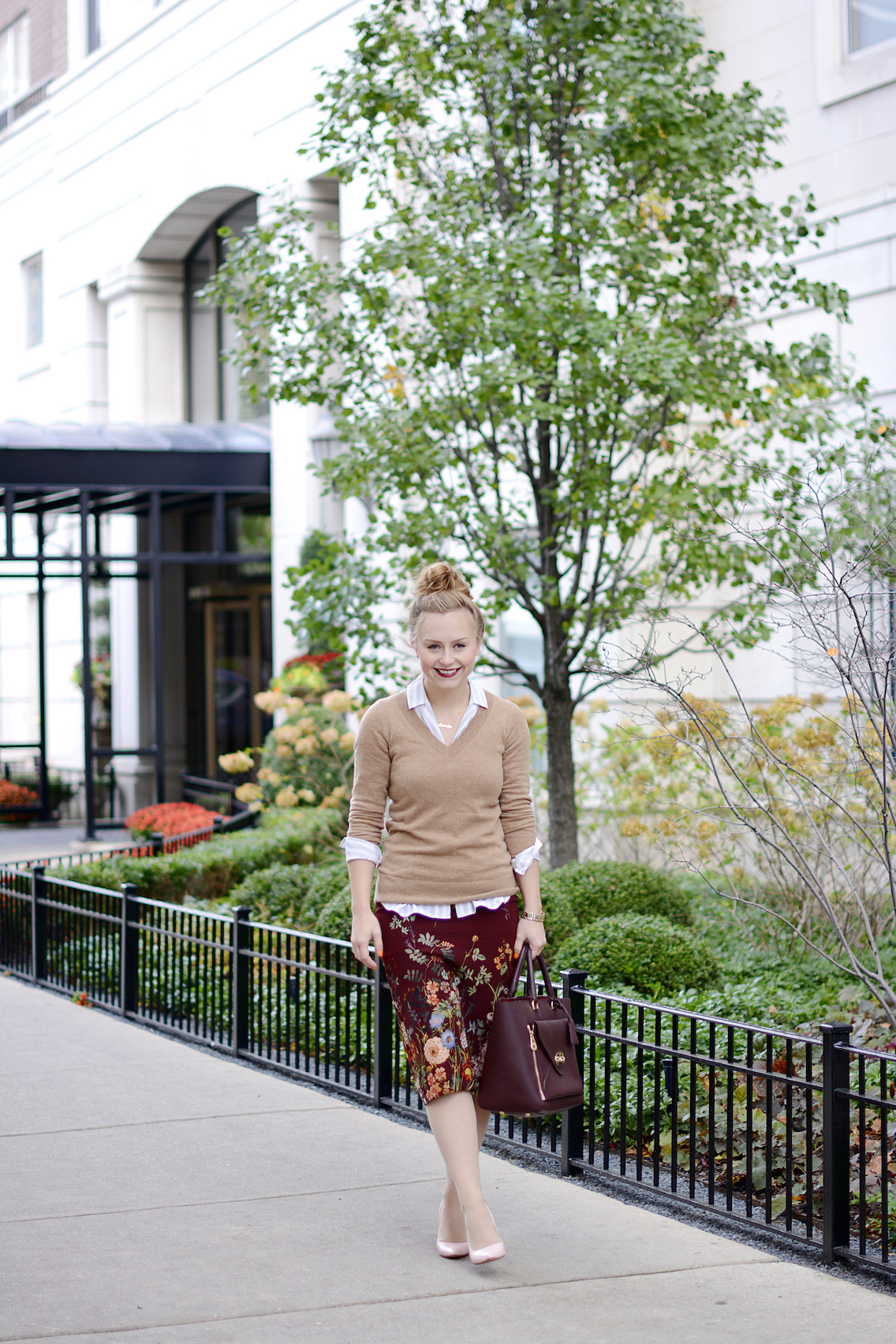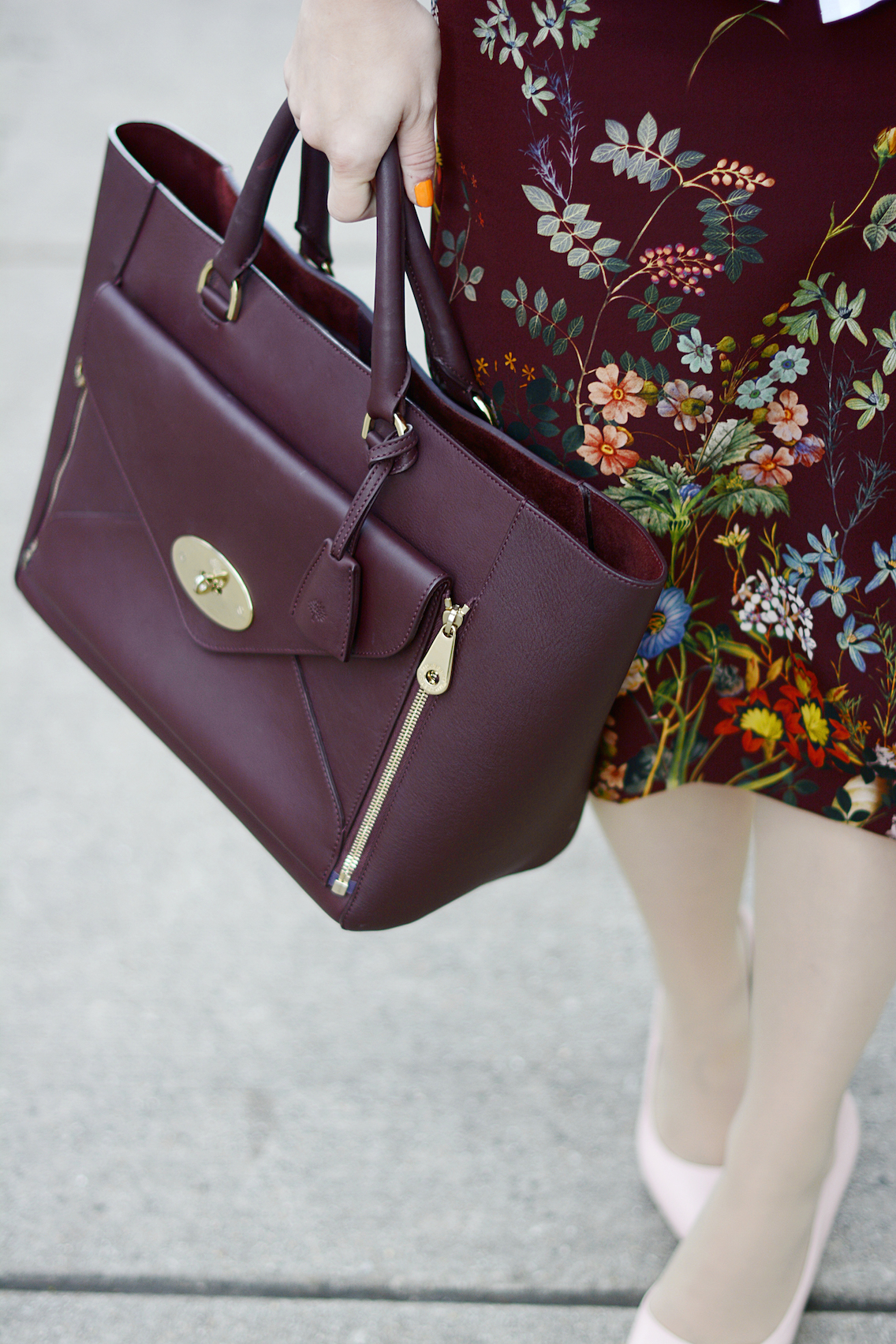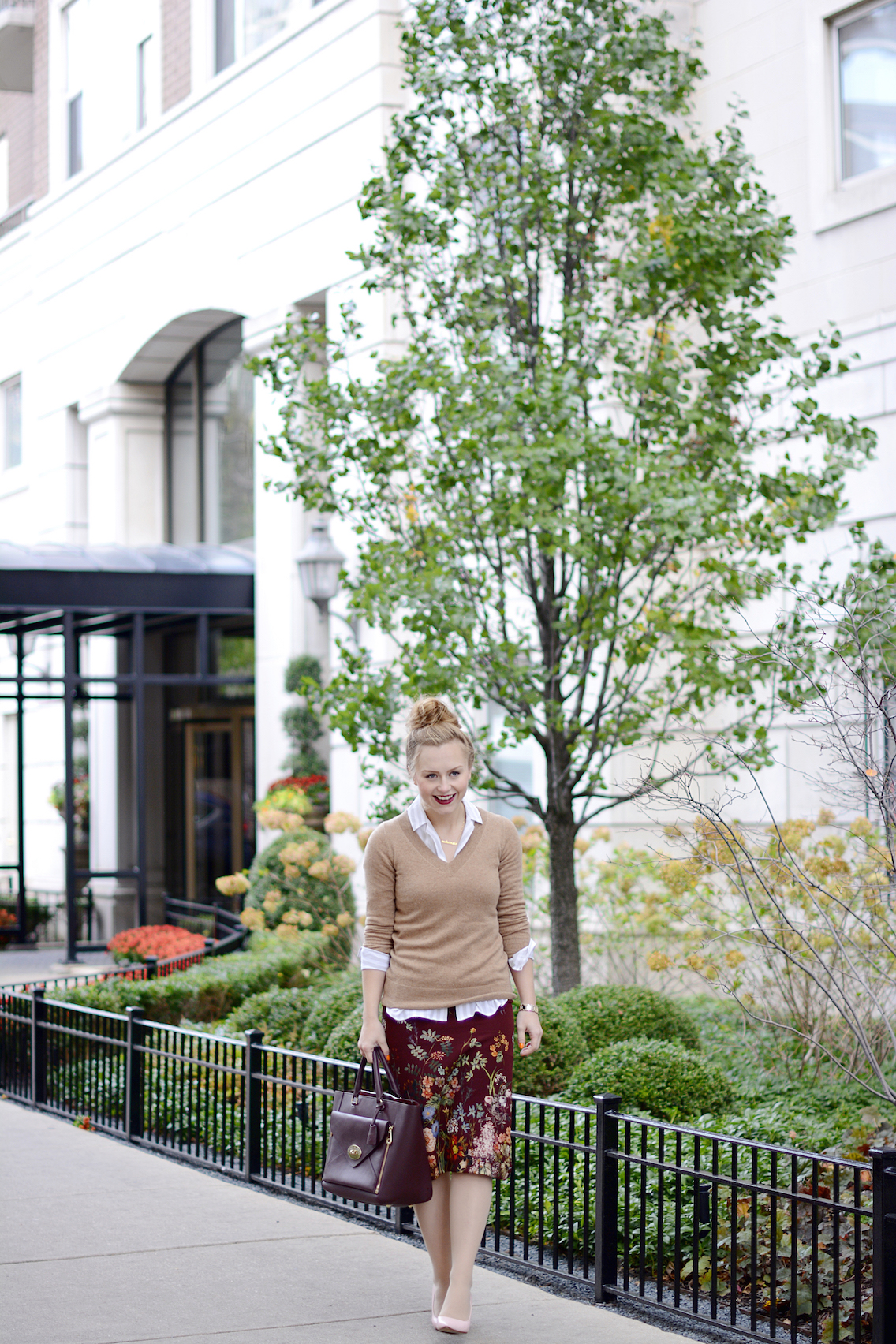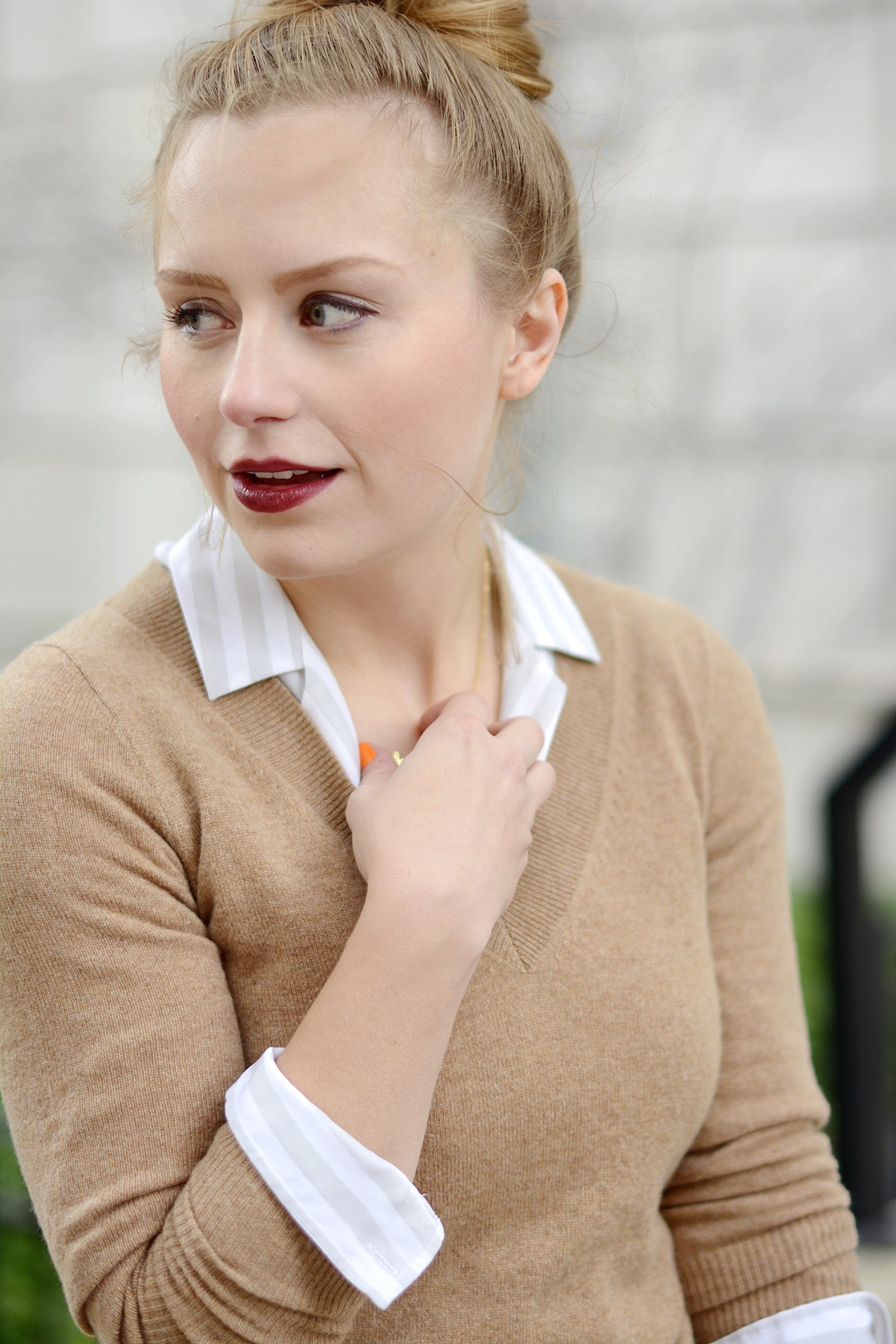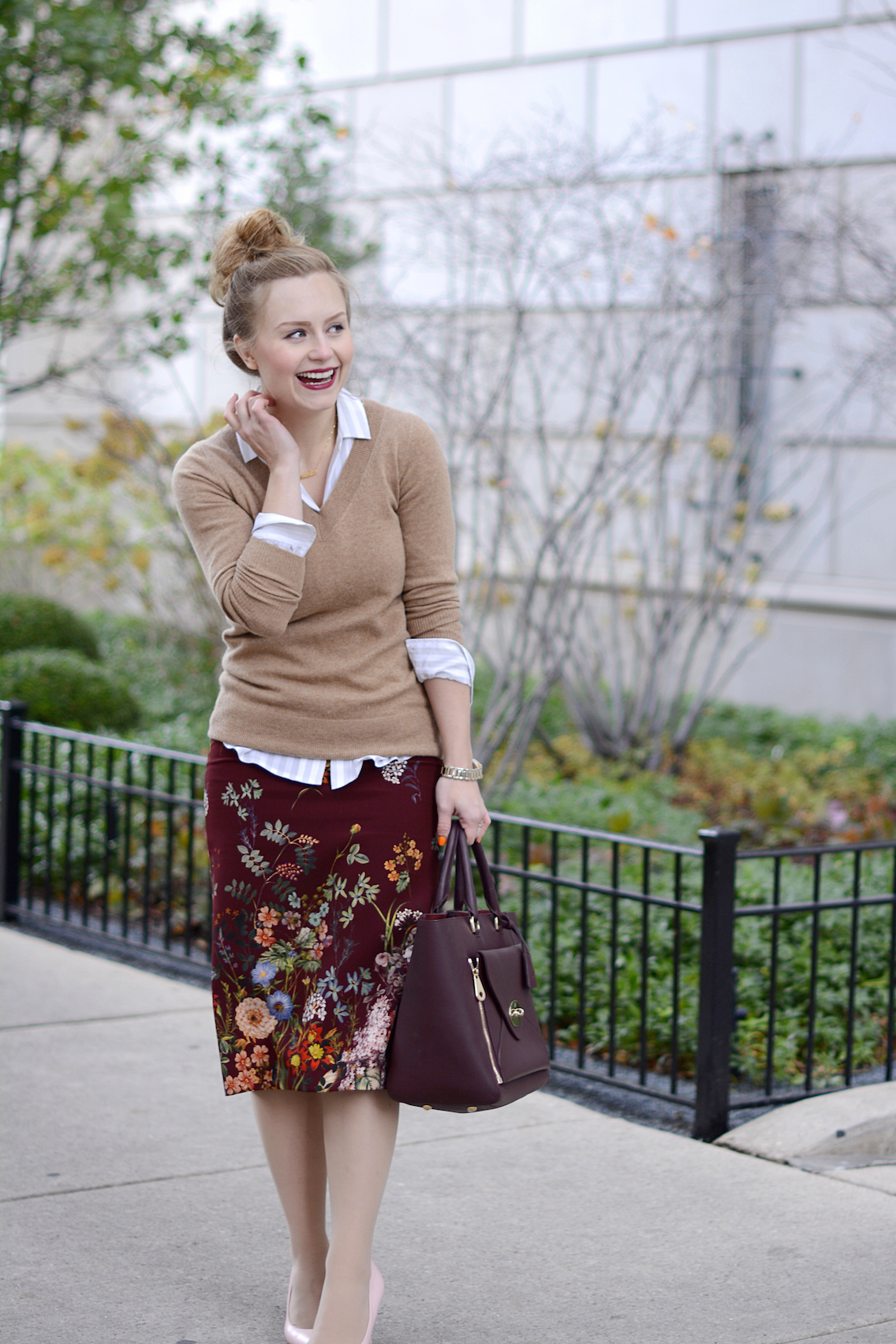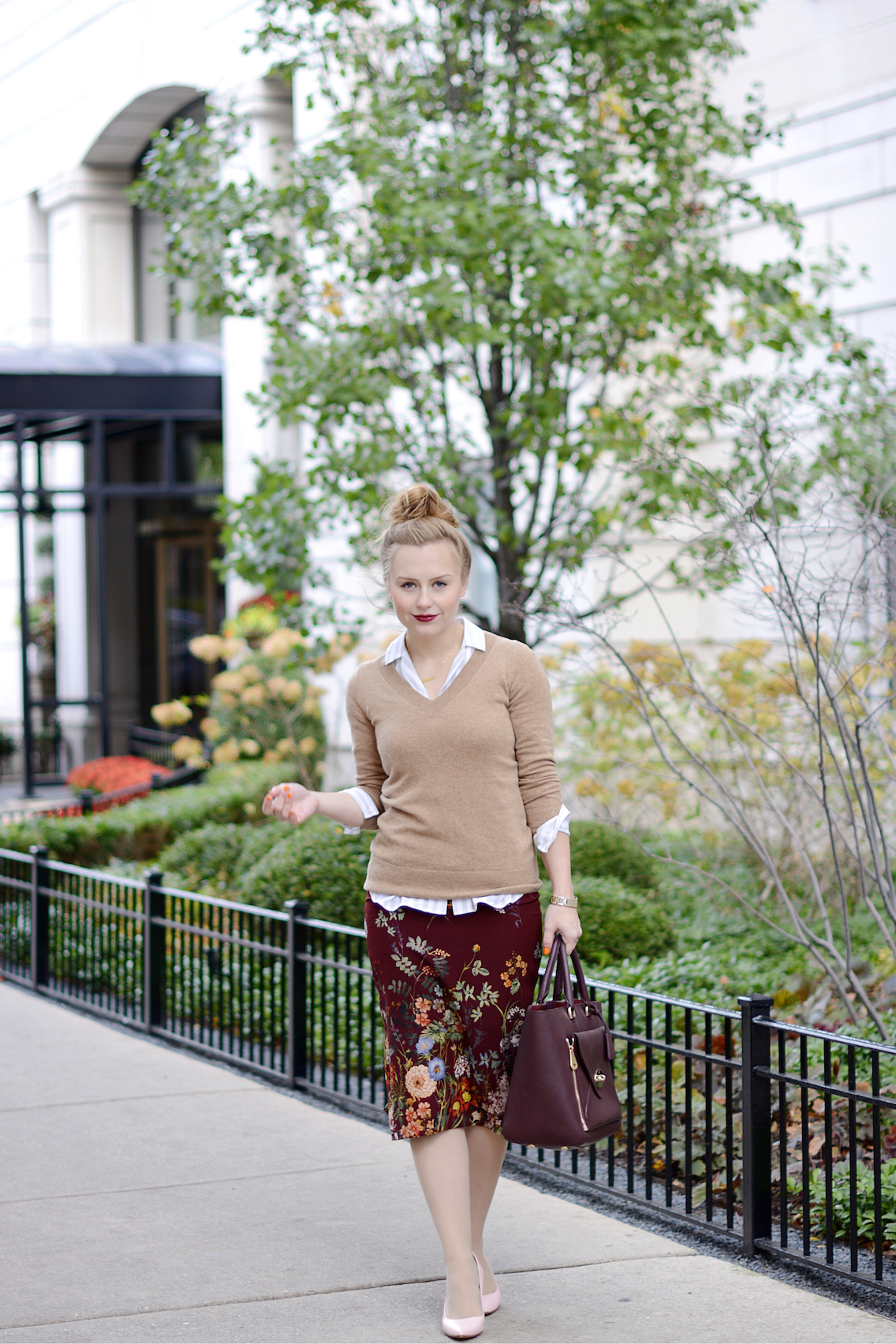 SHOP THE LOOK:
Skirt – Zara || Sweater – J Crew Cashmere || Blouse – Equipment (similar: 1 / 2 / 3) || Tote – Mulberry 'Willow' || Pumps – Dune London (similar: 1 / 2 / 3) || Necklace – Etsy || Watch – Lulu's (similar) || Lips – MAC in Burgundy + MAC in 'Good to be Bad' (similar)
Photos courtesy of beautiful blogger Anna
How is it already November?
I feel like it was just the beginning of summer and now I'm packing away the Halloween decorations and already preparing for Christmas!
Thankfully the Chicago weather hasn't gotten the memo — it's actually in the 70s today! I don't ever remember a warmer start to November (and fingers crossed this trend will continue through March). It's crazy to think that a year ago we were already getting snow!
But believe me, I'm not complaining. As a native Chicagoan, I know to take advantage of any November that allows me to walk around in a silk blouse and cashmere sweater comfortably.
Here's hoping for an unseasonably warm winter!