"You may have the universe if I may have Italy."
— Giuseppe Verdi

SHOP THE LOOK:
Skirt – c/o Chicago Boutique Alice & Wonder (similar) || Blouse – H&M || Tote – H&M (similar in rose gold) || Sandals – Crocs (my favorite travel sandals!) || Sunglasses – Prada || Lips – Stila Stay All-Day in 'Bella'
Photos taken by me with a tripod & remote
With all the drama of the last week, I've been trying to stay as positive and stress-free as possible. Tonight I'm heading back to Chicago and am hoping some pug snuggles at home will help with the healing.
But this past year, as hard as it's been, has given me so many amazing experiences too. And since I want to focus as much on the positive as possible, I want to share one of my favorite experiences of all last year with you:
My walk through Parma, Italy.
Italy was truly an incredible trip and I still have so much to share with you from it. And Parma proved to be just as beautiful (and delicious) as I expected.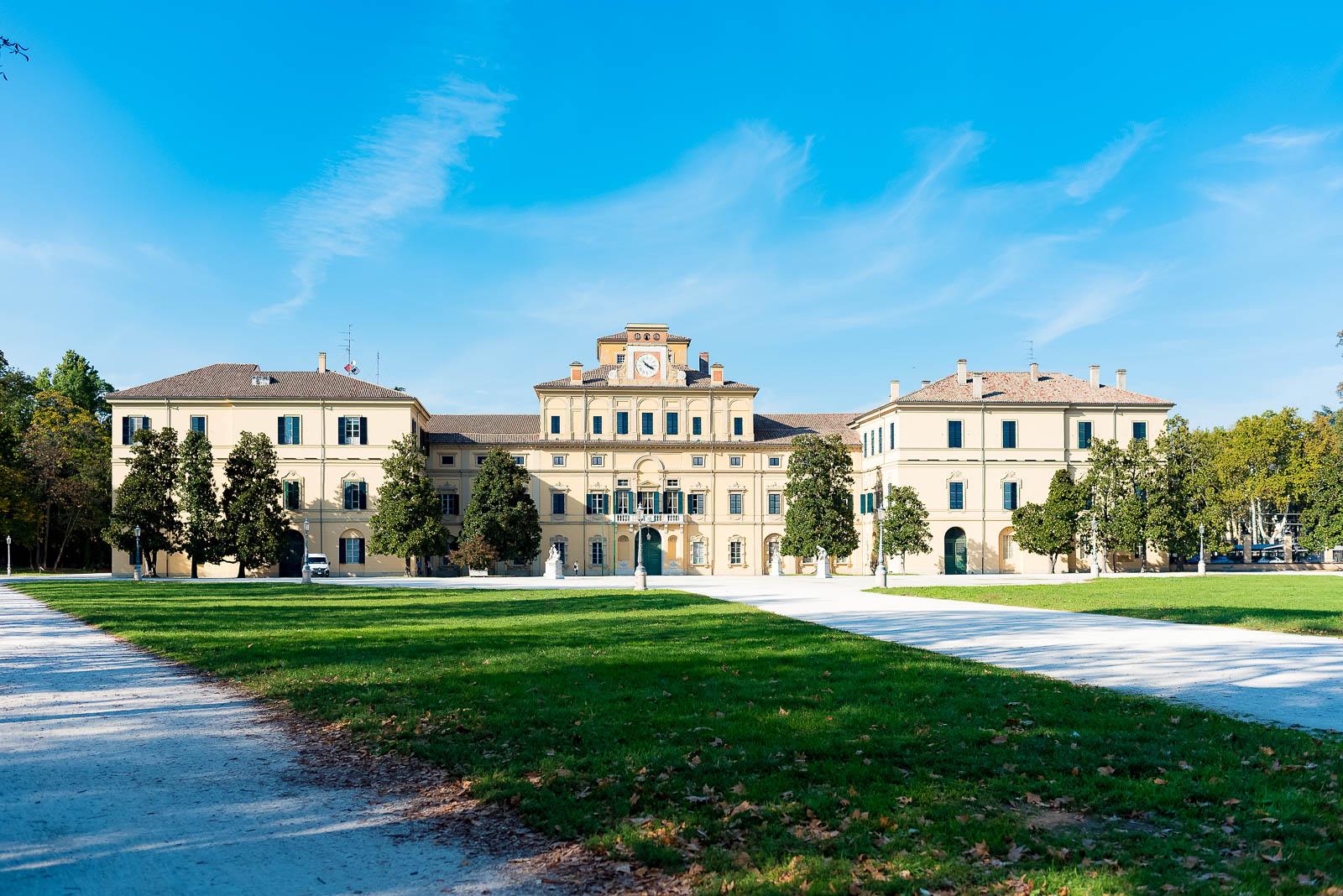 On my first afternoon, I decided to ward off my jet-lag by walking around the town. Now there are certainly areas of Parma you do NOT want to walk around as a solo female traveler but as I passed this busy park full of families I just HAD to explore it.
(And felt very safe doing so — so safe I actually set my camera up on a tripod for my outfit photos and didn't have a single issue).
Parma is centered around a huge park named the Ducal Park.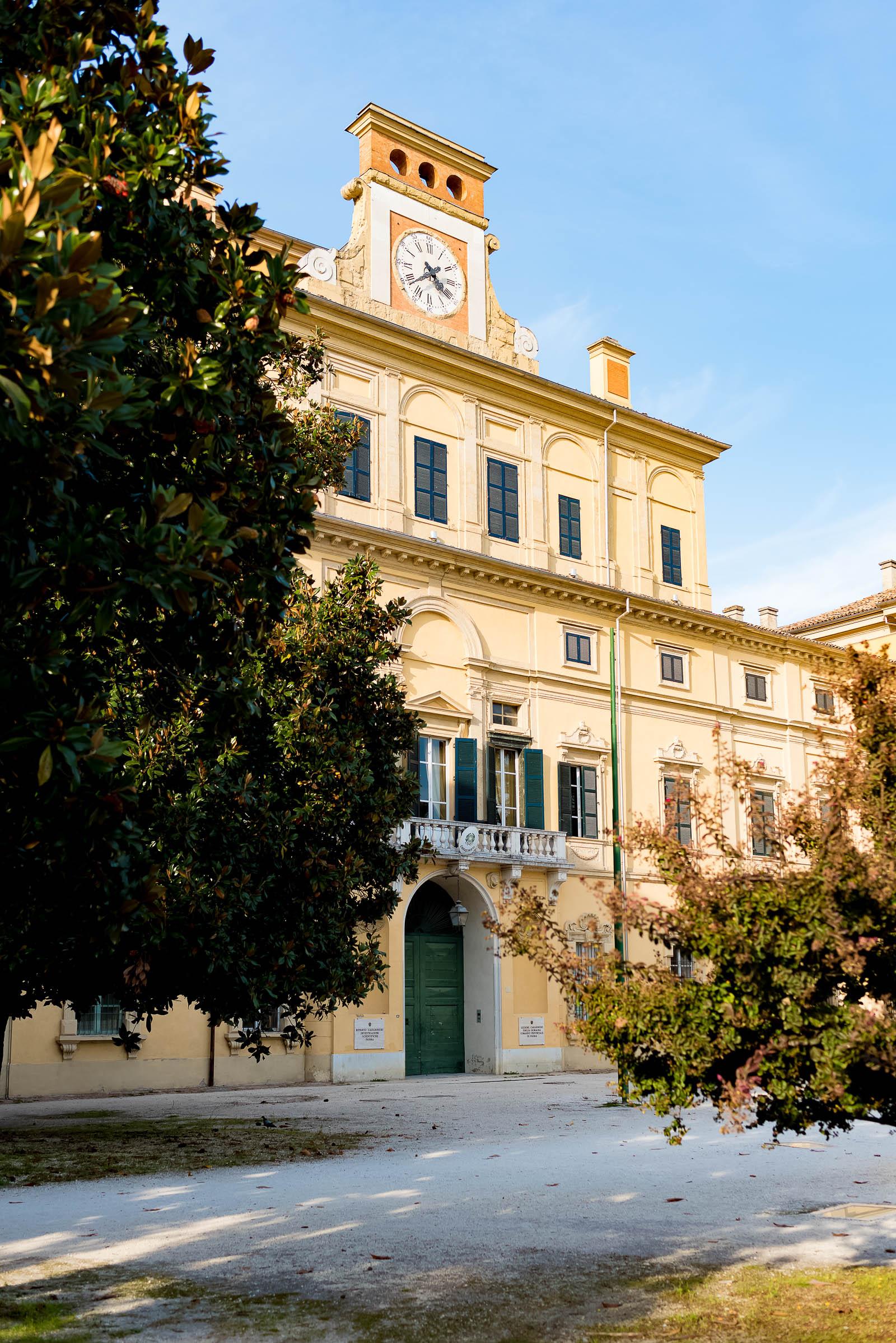 With many gorgeous surprises just waiting to be found…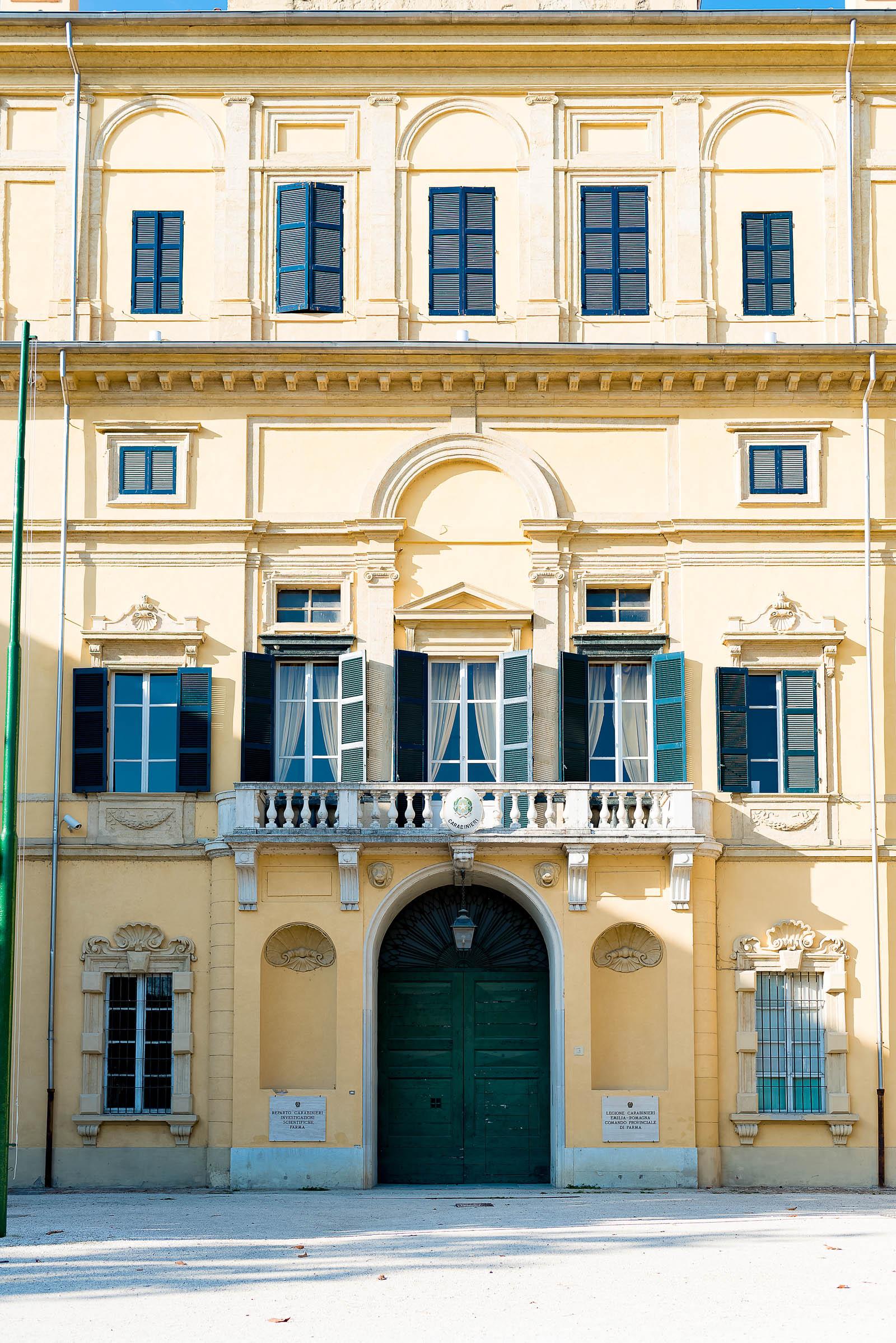 Like this beautiful municipal building named the Palazzo del Giardino that I couldn't resist shooting my outfit in front of (despite my jet-lag and a rather uncooperative remote control).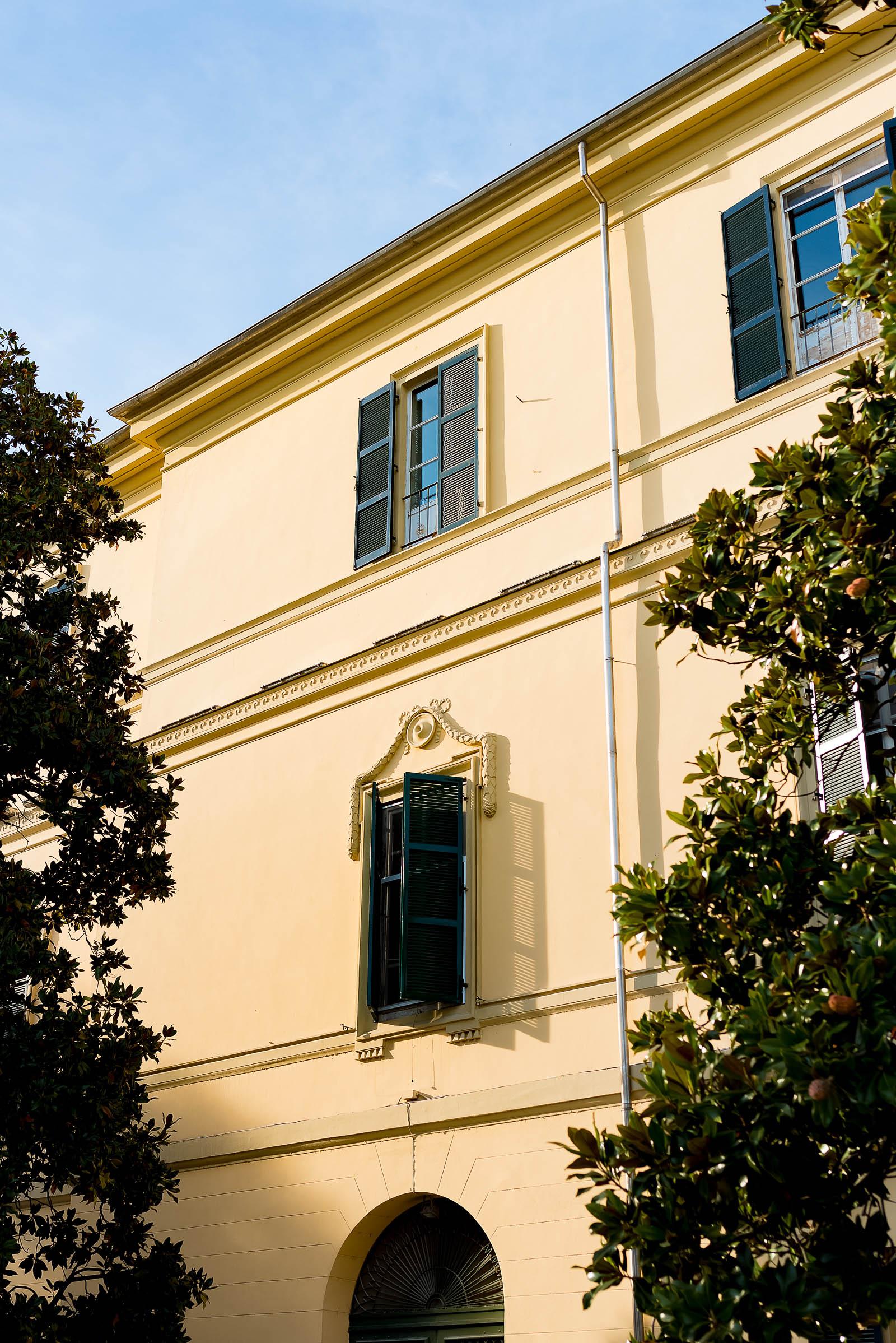 How stunning is this window? The Palazzo is currently occupied by the Provincial Command of the Carabinieri of Parma — wouldn't this be such a spectacular place to go to work?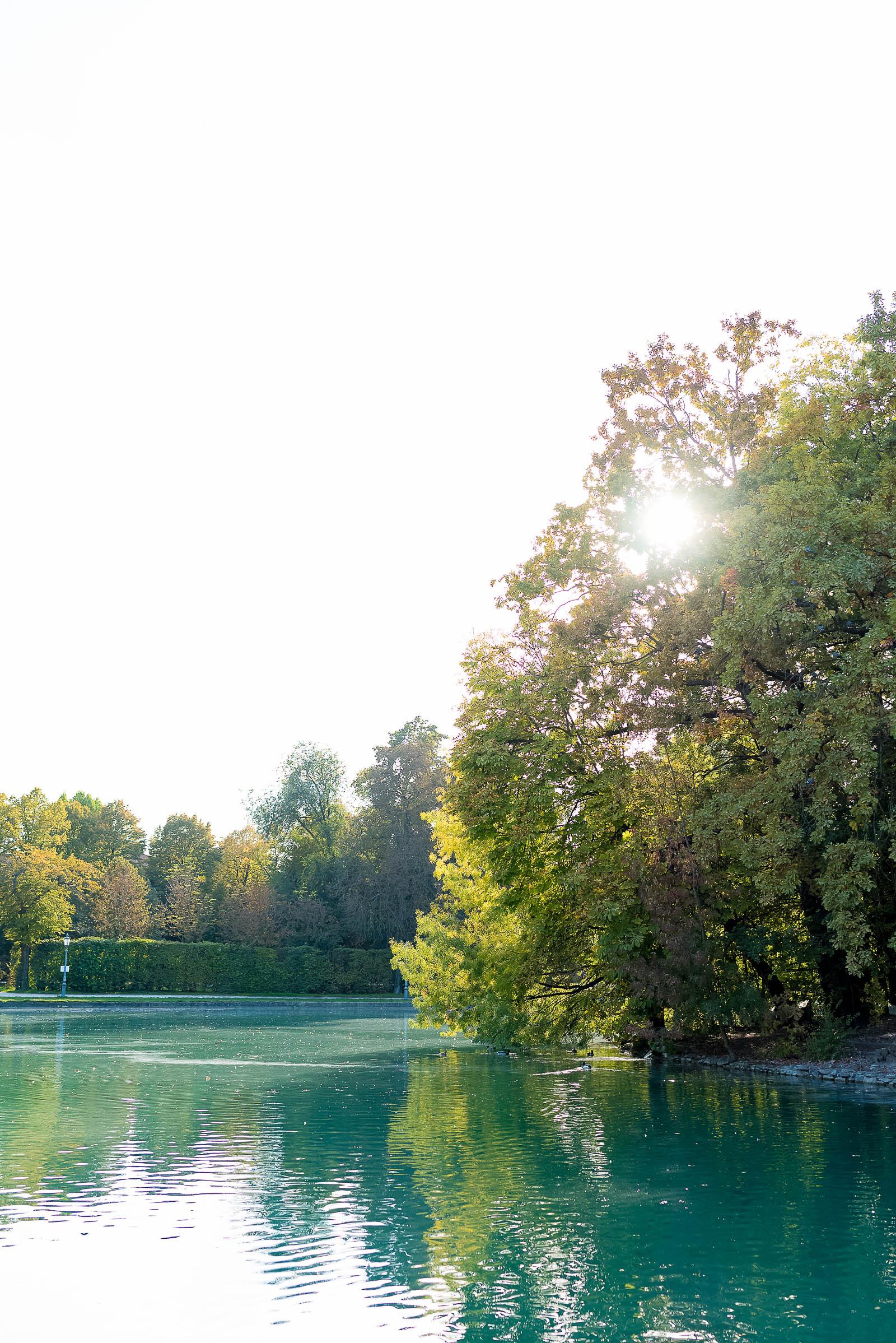 Further into the park, you come to a beautiful pond with an island in the center.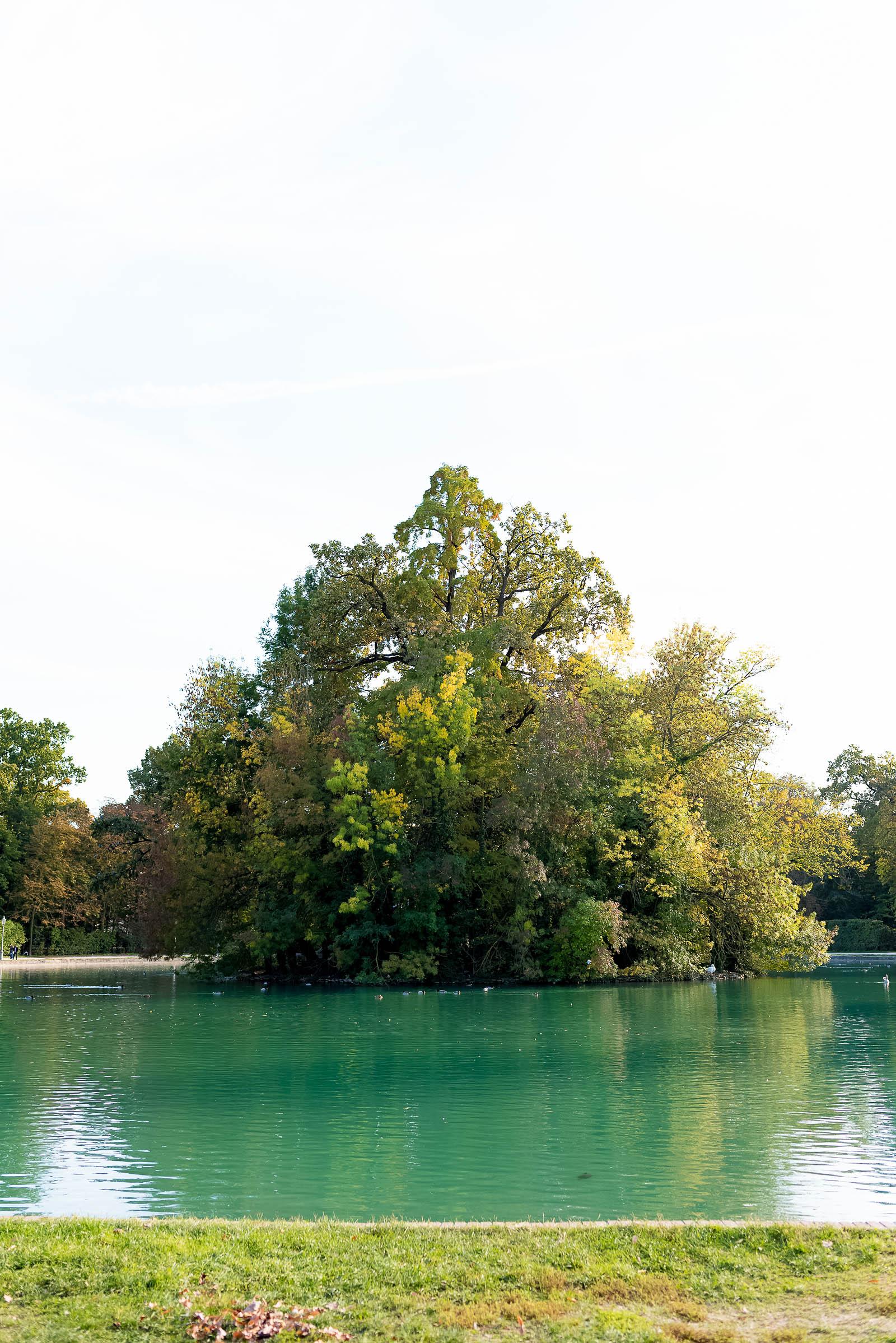 And as you walk around,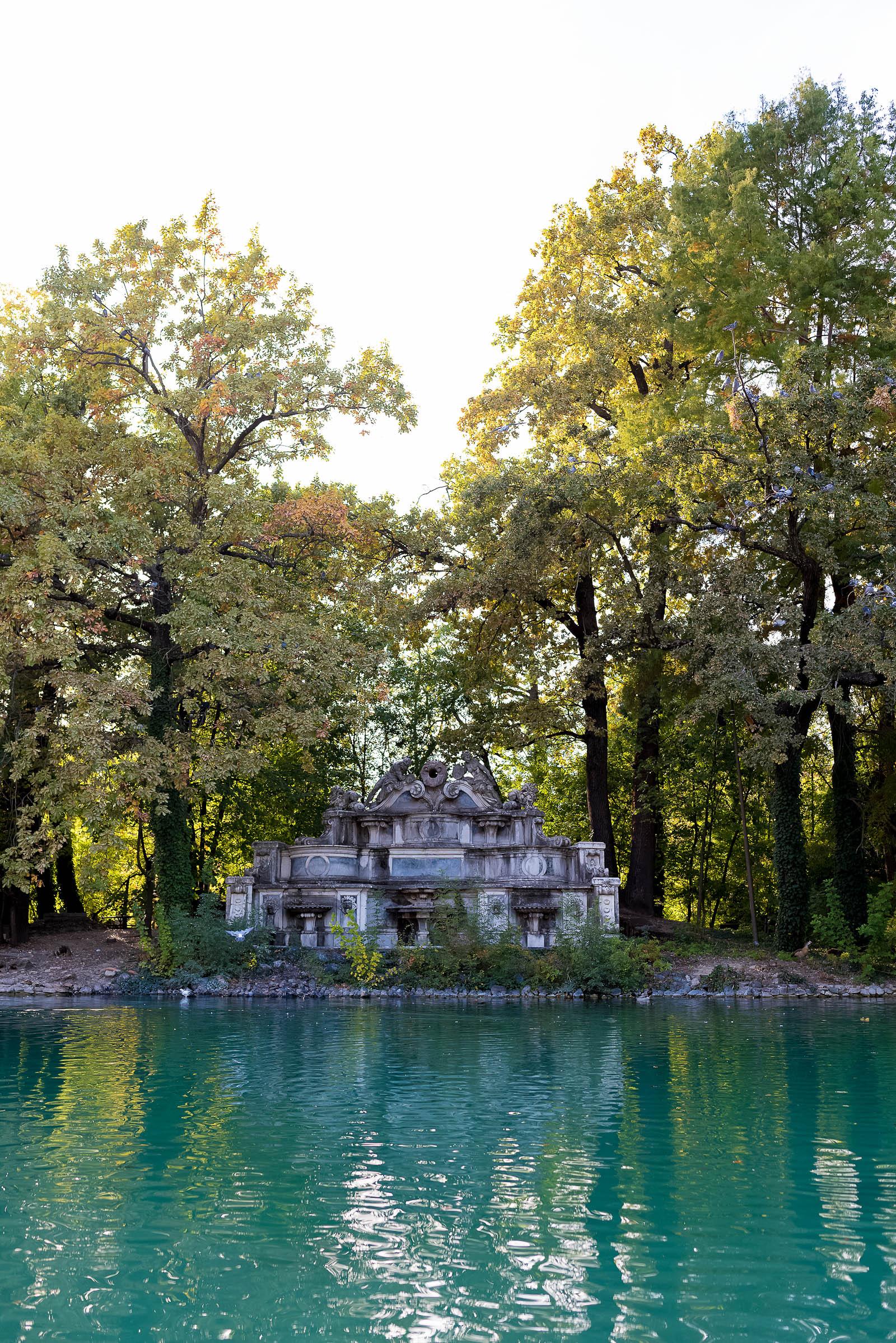 you're greeted with quite a beautiful sight.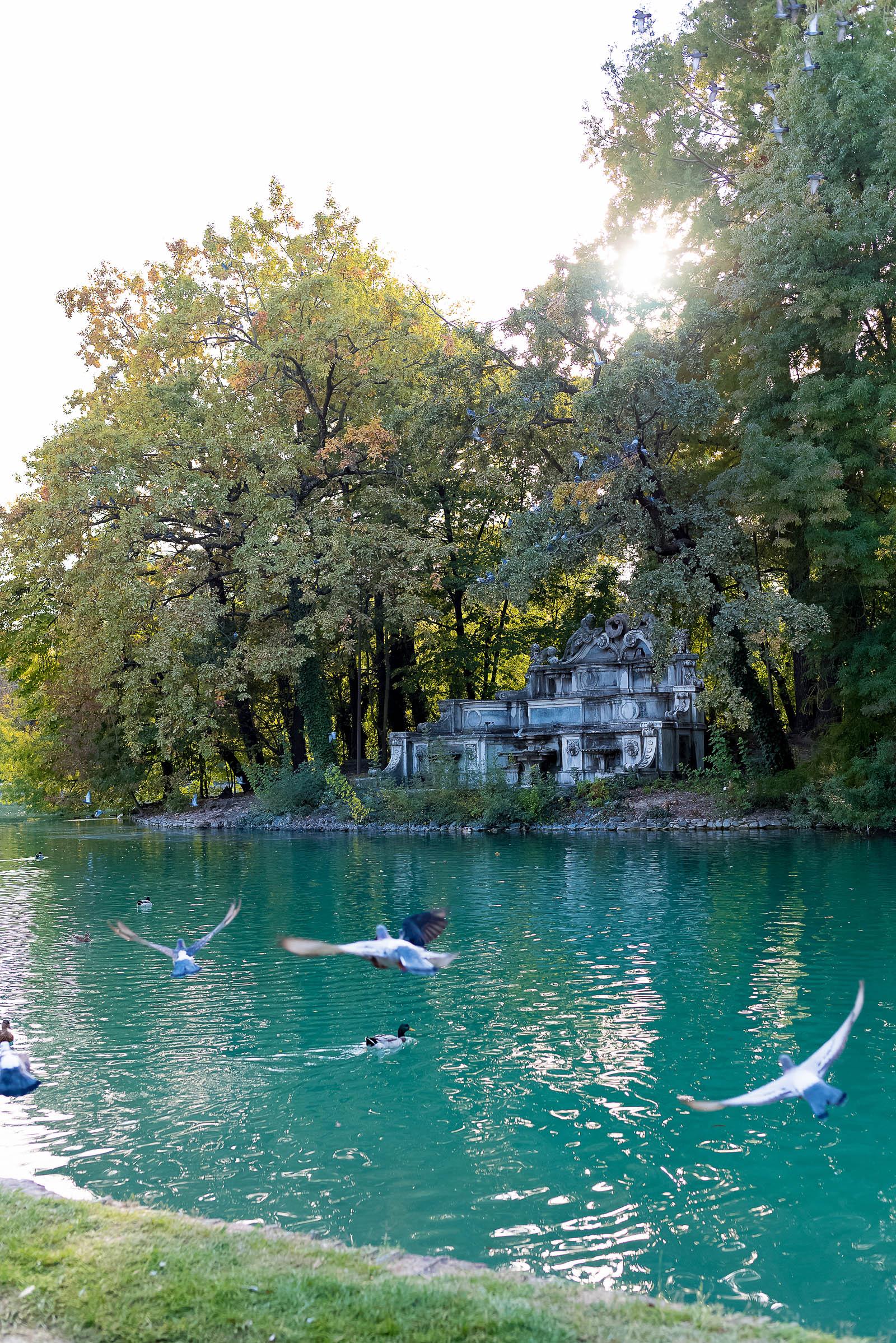 This fountain, the Fontana del Trianon, built by Duke Francesco Farnese in the early 18th century.
What a surprise. Inspired by the fountains at Versailles, this fountain feels almost like a hidden secret, tucked into the island and surrounded by vegetation and wildlife.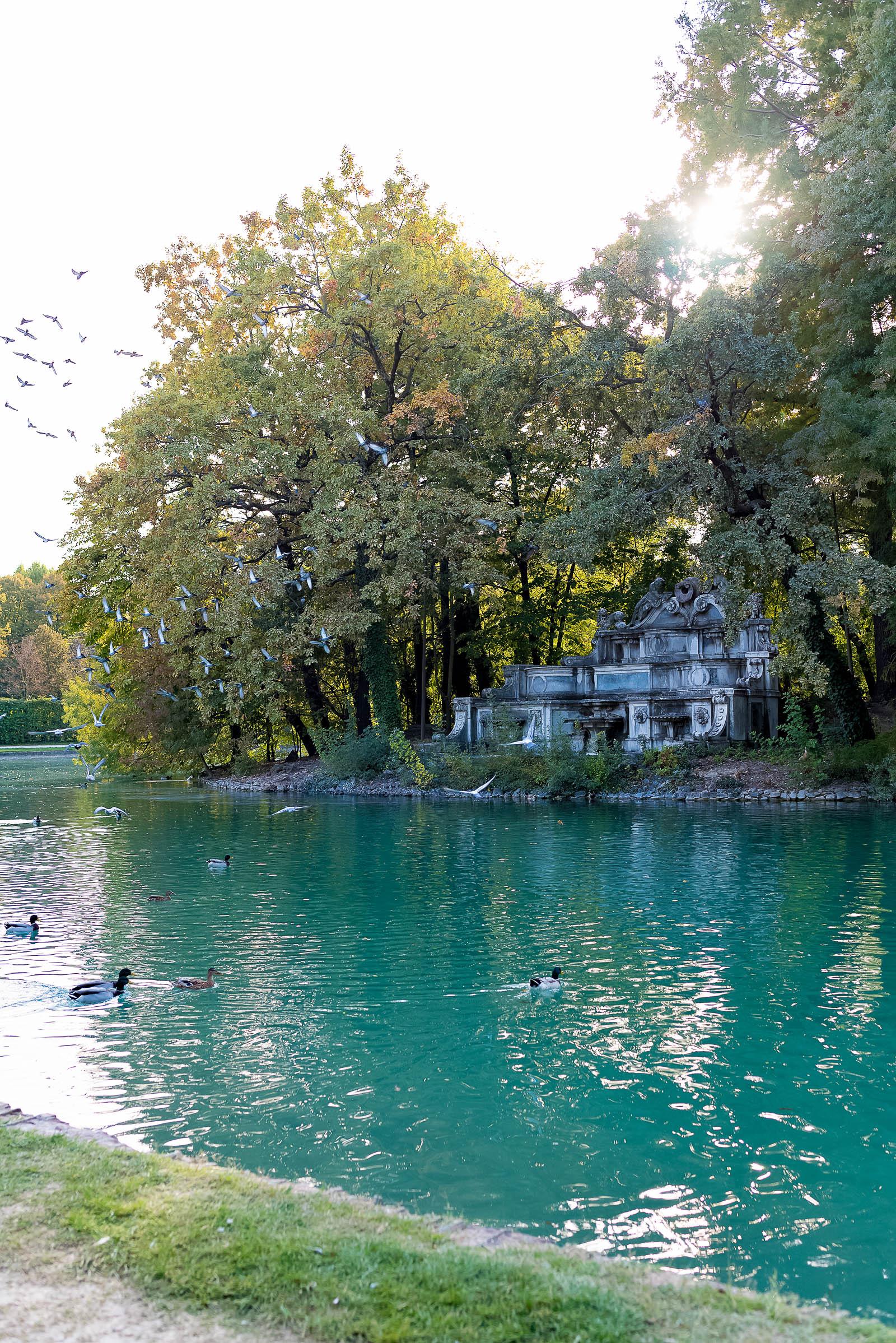 And it's absolutely stunning to shoot during golden hour.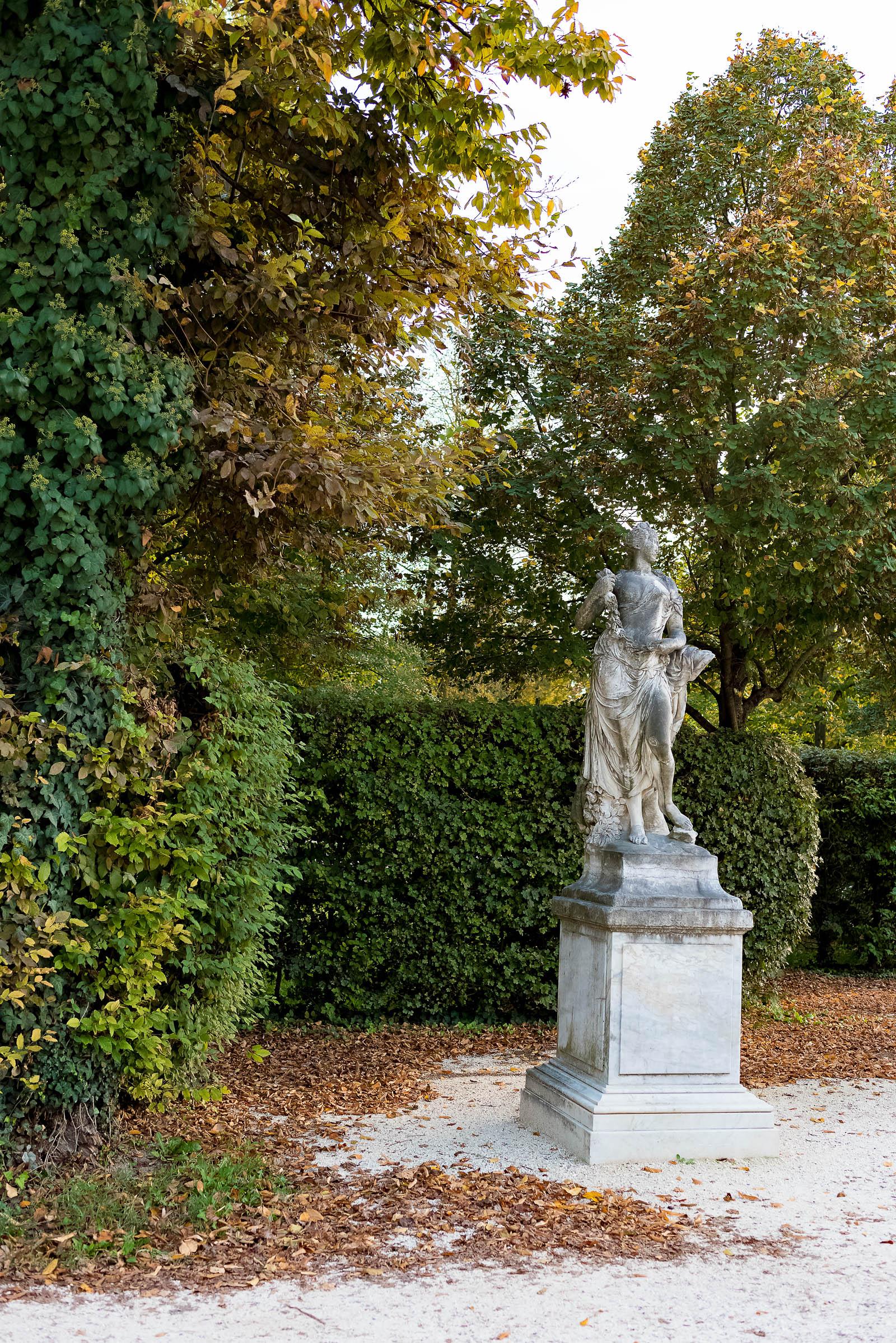 As you wander through the park, you find more beautiful, historical surprises like a wide-array of classically inspired statues.
Tucked amongst the vegetation.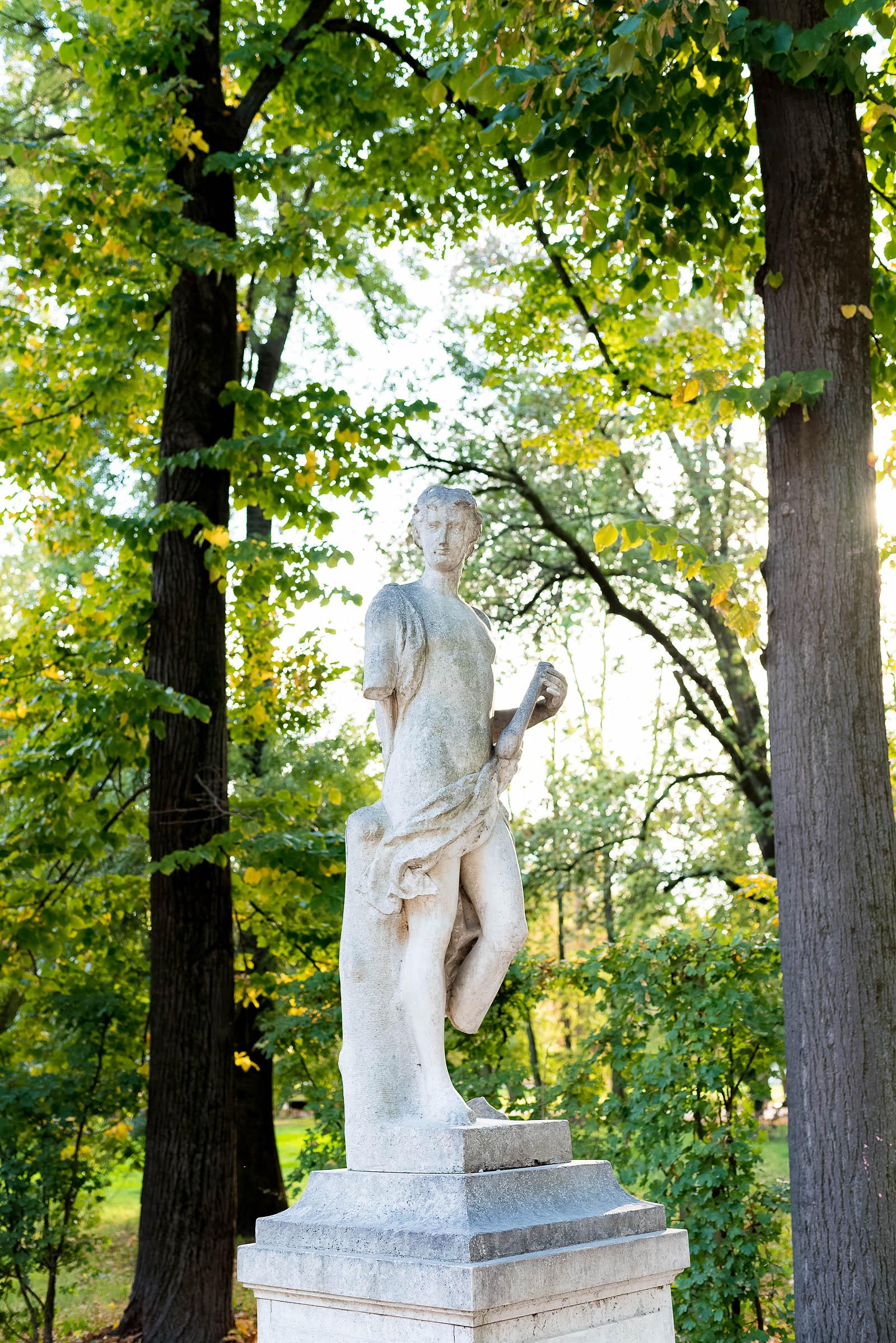 And along the footpaths.
Each more interesting than the next.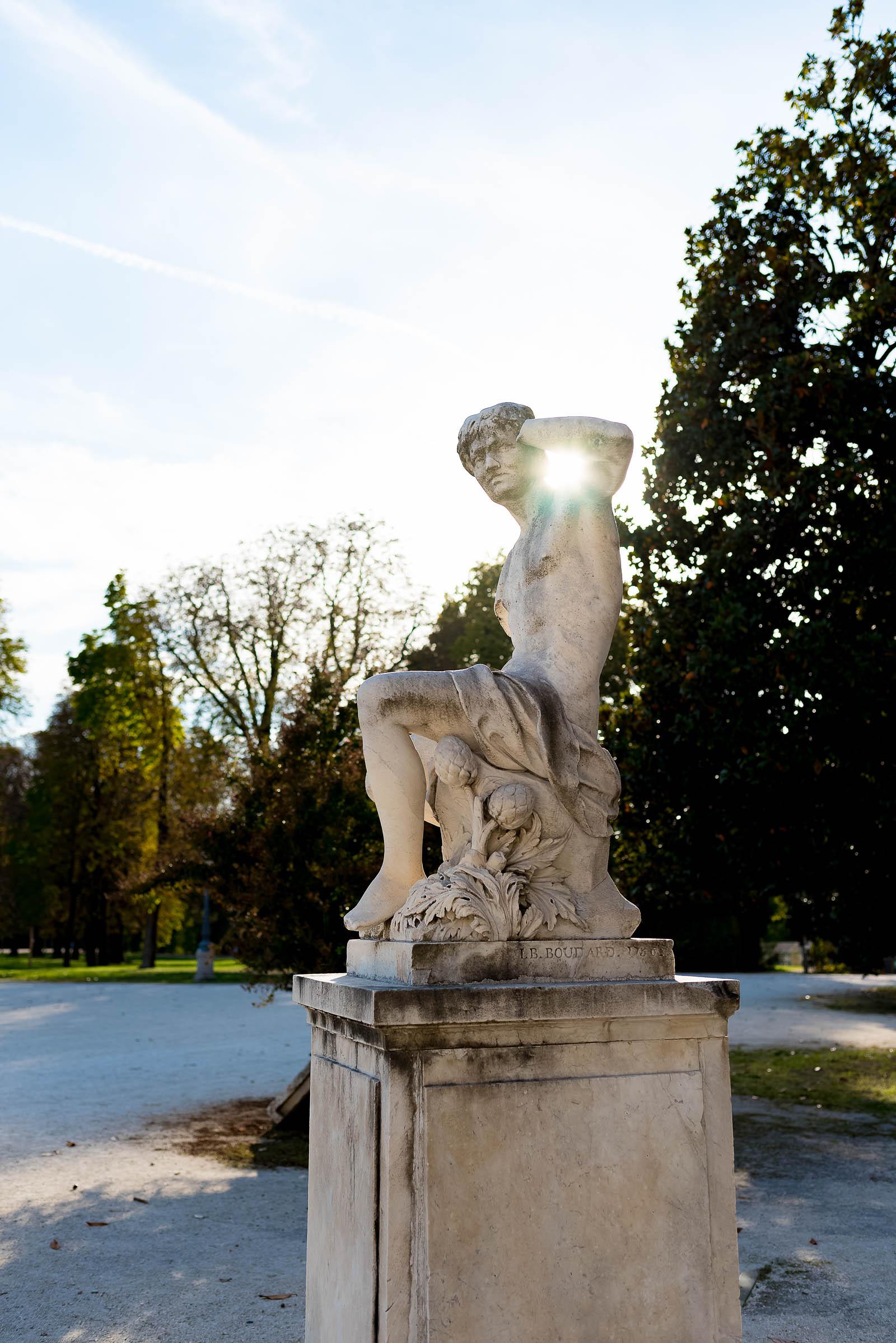 Needless to say I thoroughly enjoyed shooting them.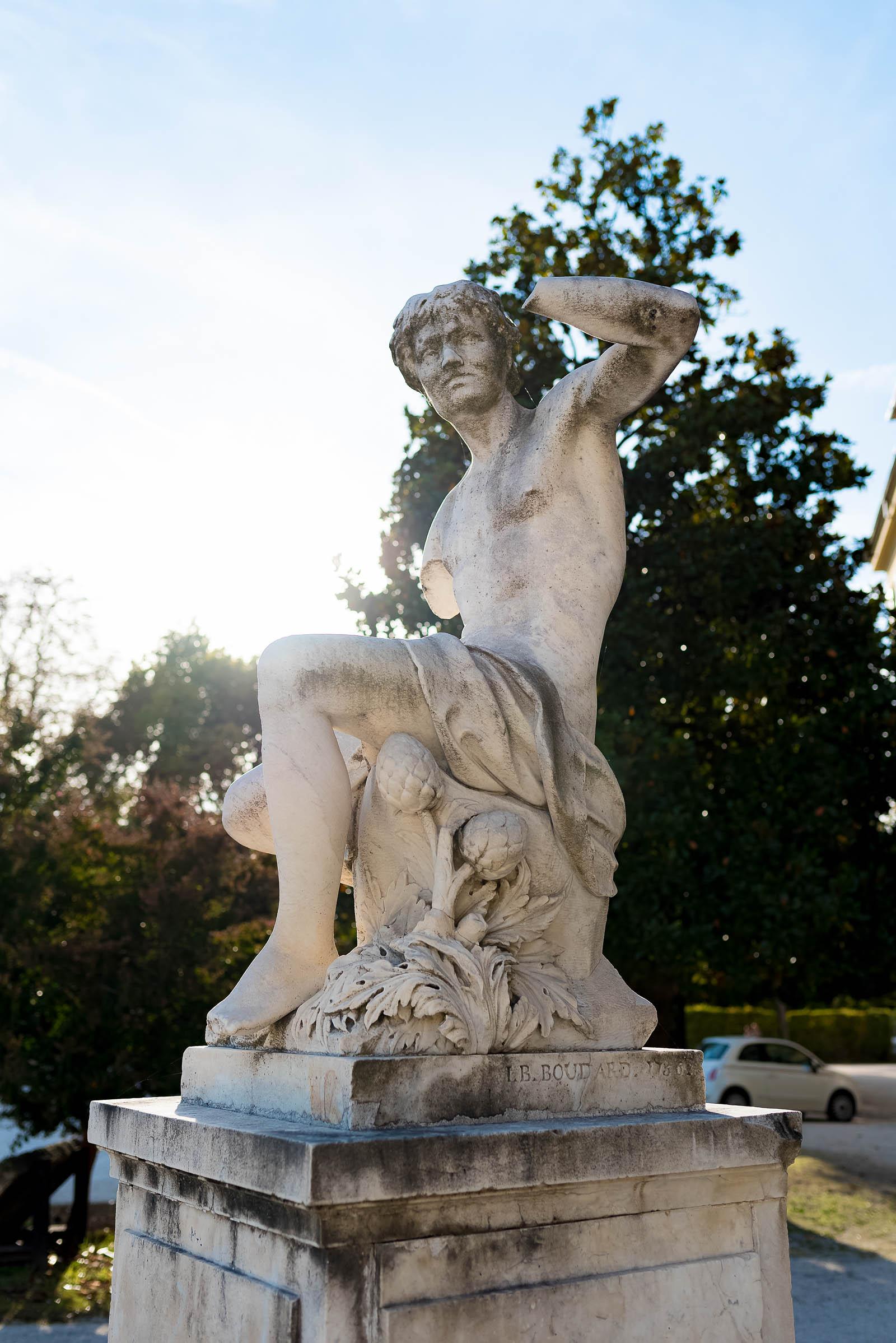 From all different angles.

As you exit the park you can walk past some of the lovelier residences in Parma as well.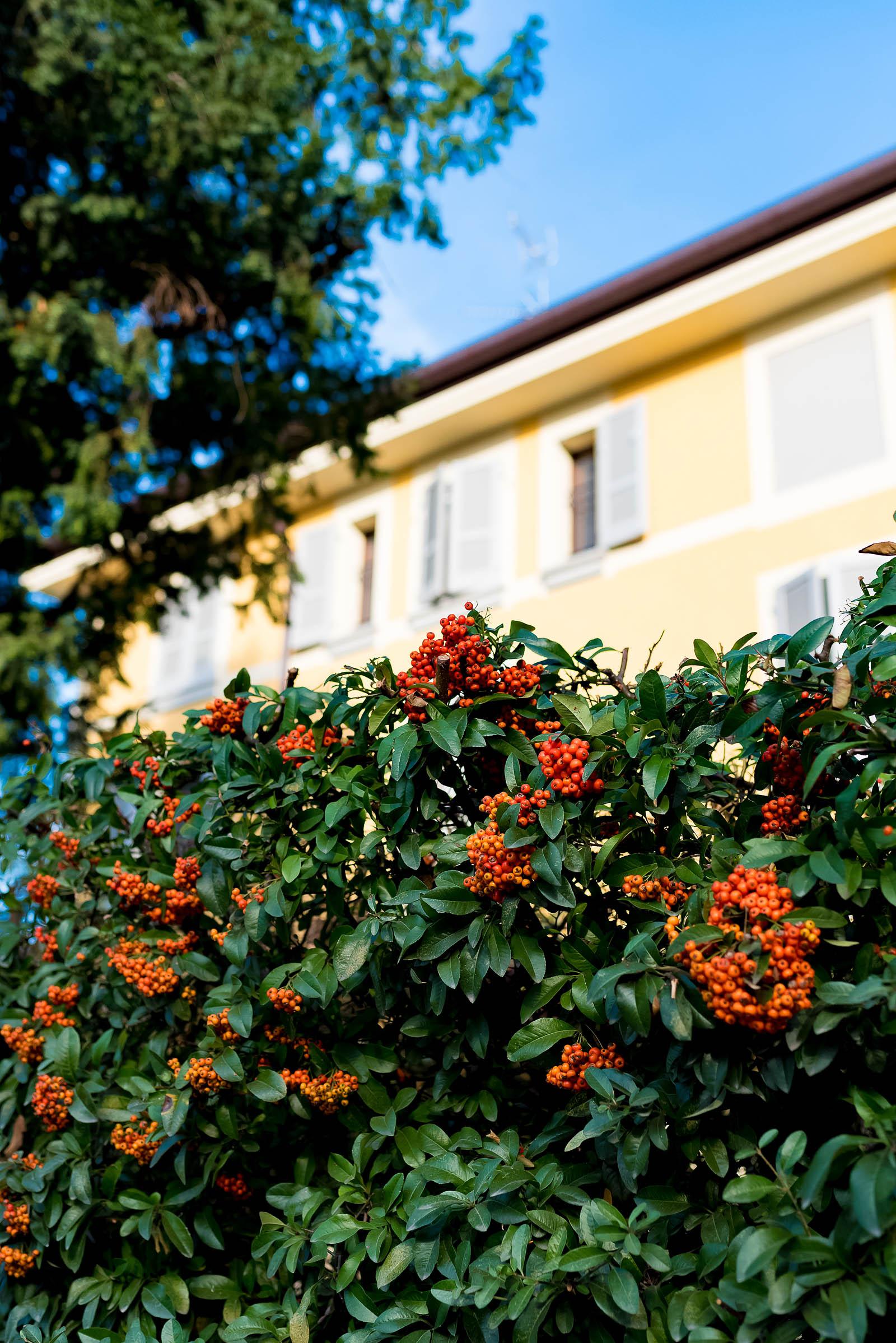 All lush with vegetation and very European designs.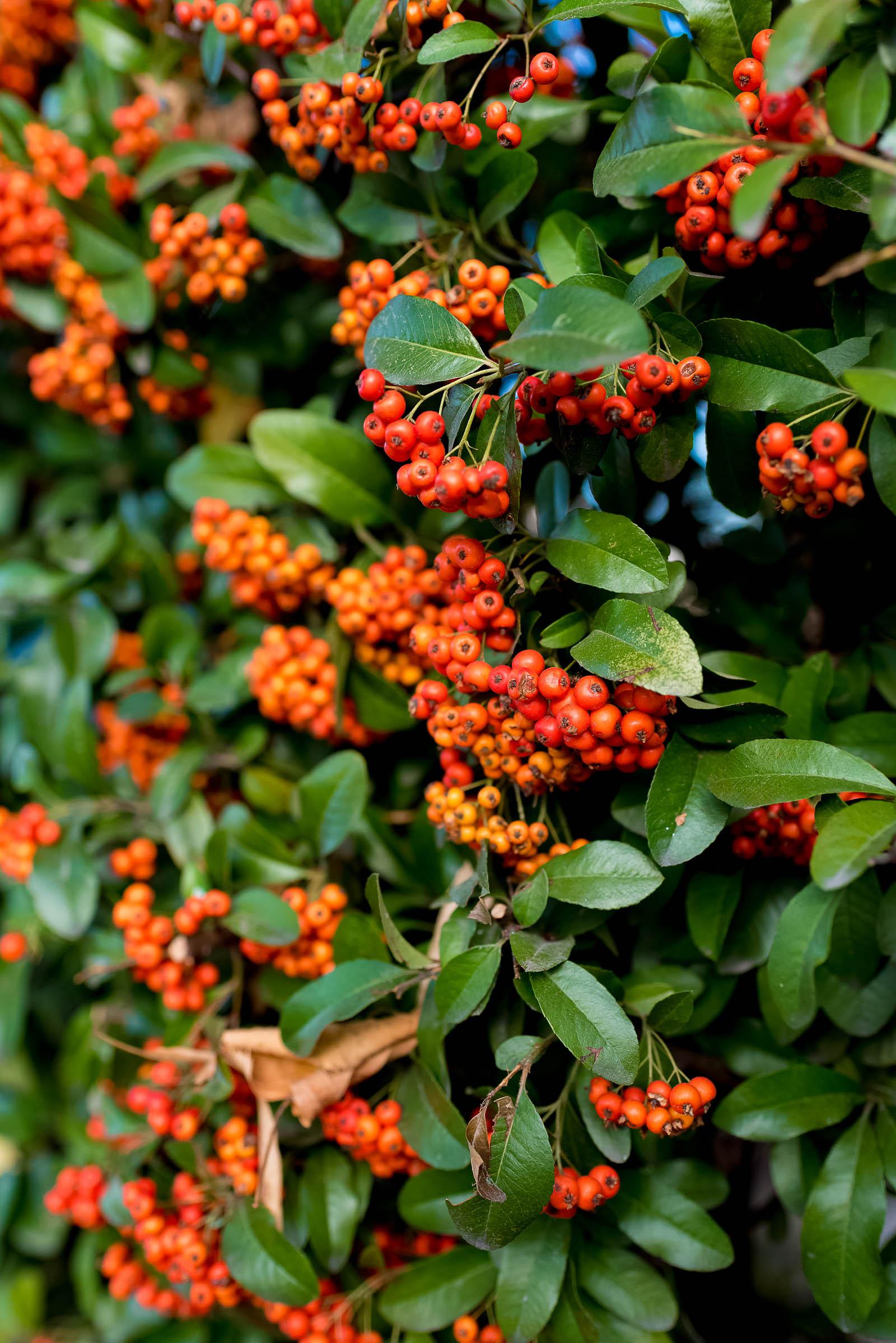 And which I naturally couldn't help but shoot, even though much of it was just growing on the walls along the sidewalks.
Parma surprised me in so many ways.
I had my very first bite of true Italian pasta there, and my first tour of a Parmigiano-Reggiano factory too (post coming soon). It'll always hold so many special memories for me but especially this lovely little park right near the center of town.