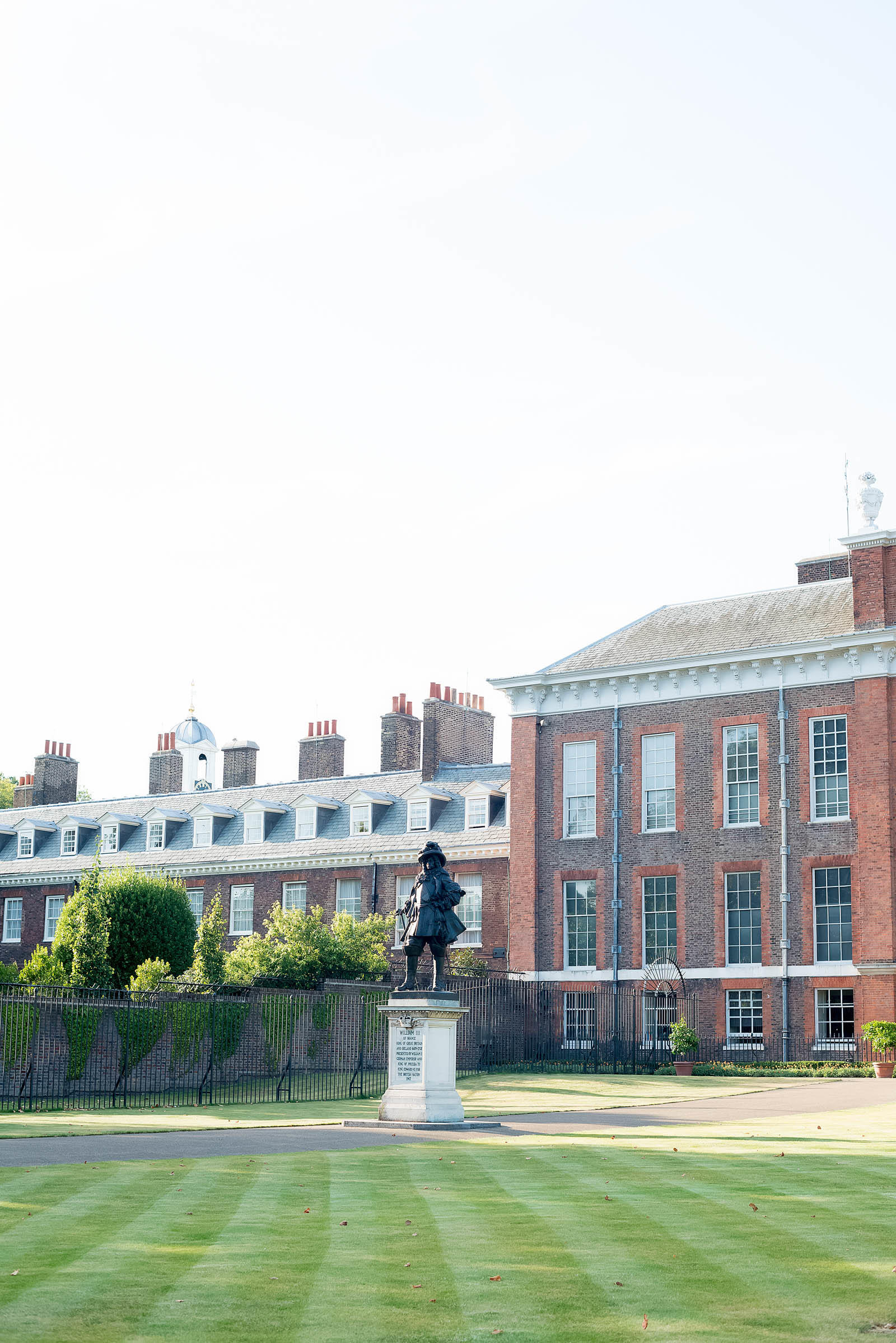 One of my favorite places to visit in London has always been Kensington Palace. Well, more specifically its surrounding gardens.
Back on my first visit to London in 2010, I remember walking through the gardens, falling in love with the architecture and beautifully manicured nature around. And just outside Kensington Palace on my very first visit I saw about 40 pugs all galloping through the park together with their masters. I'd never seen such a "gaggle" of pugs in one place together and just about pounced on all those snorting faces, missing my dear Apollo all the more. Any place pugs congregate is bound to be a happy place!
So when my family and I took our first trip abroad together to London in September, I knew we had to reserve at least one afternoon for a visit to the Kensington Palace Gardens.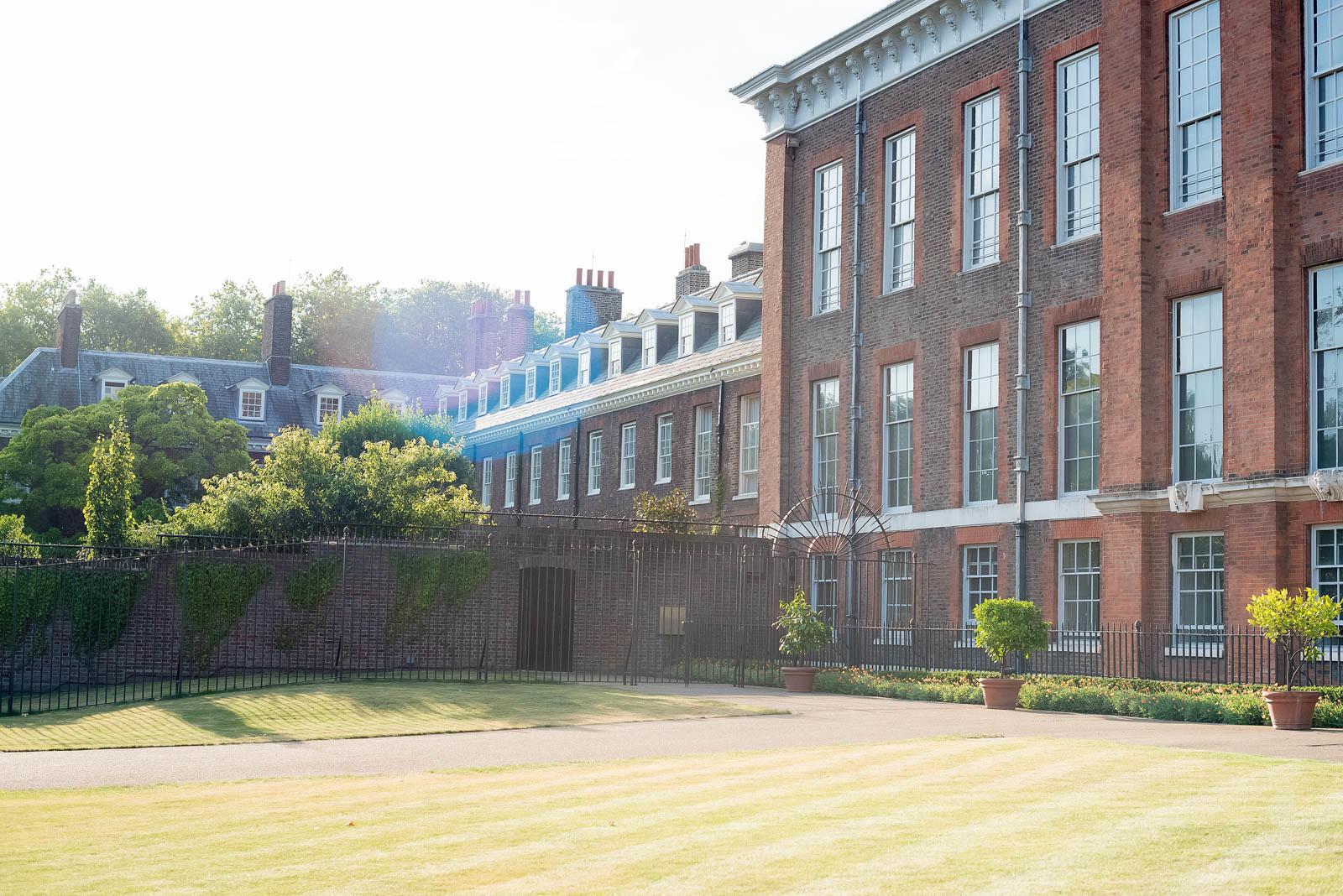 I always like to visit during golden hour — it feels like such a magical place with the warm afternoon sun shining around.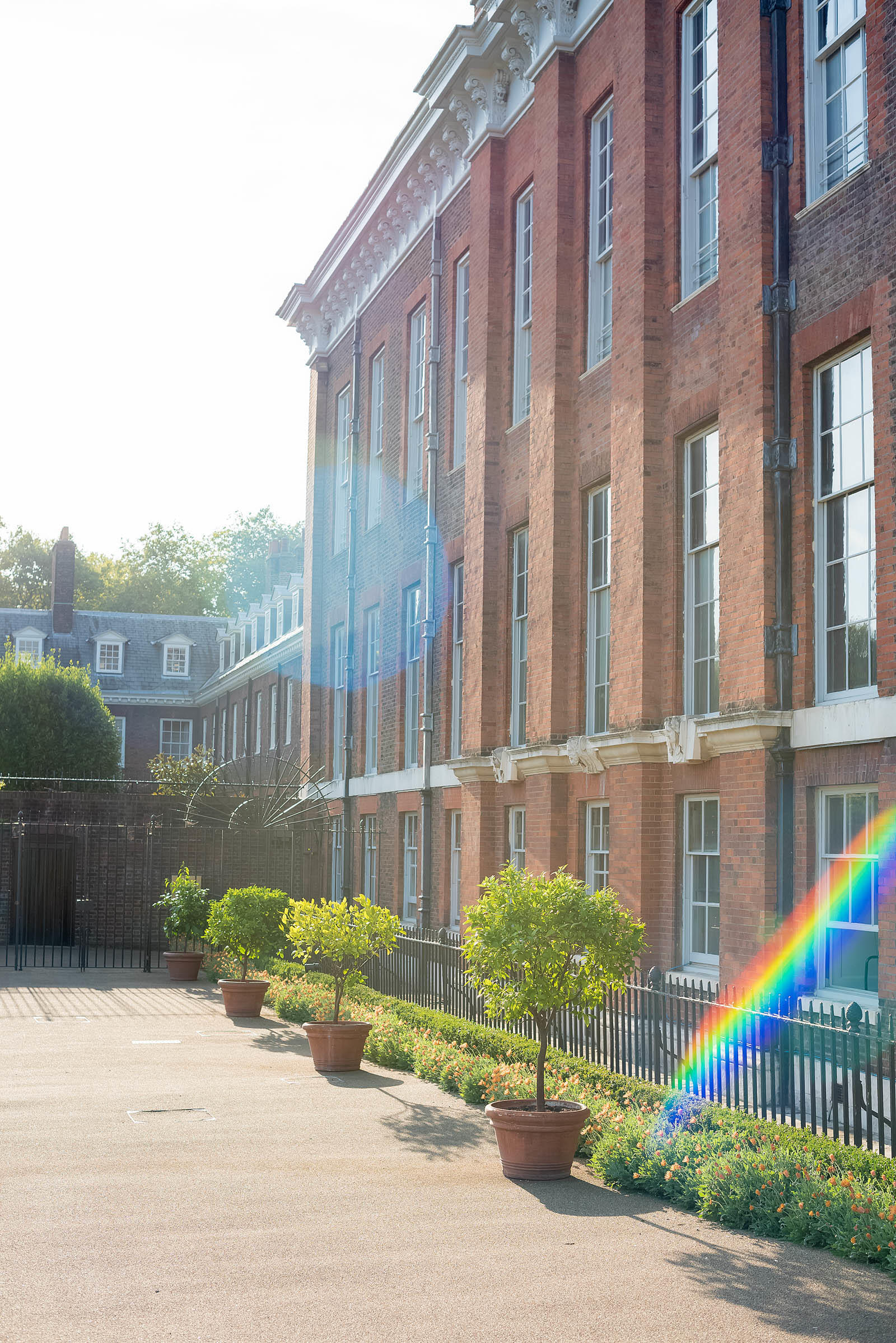 And it's incredibly beautiful to shoot. Not to mention far less crowded and formal than Buckingham Palace is.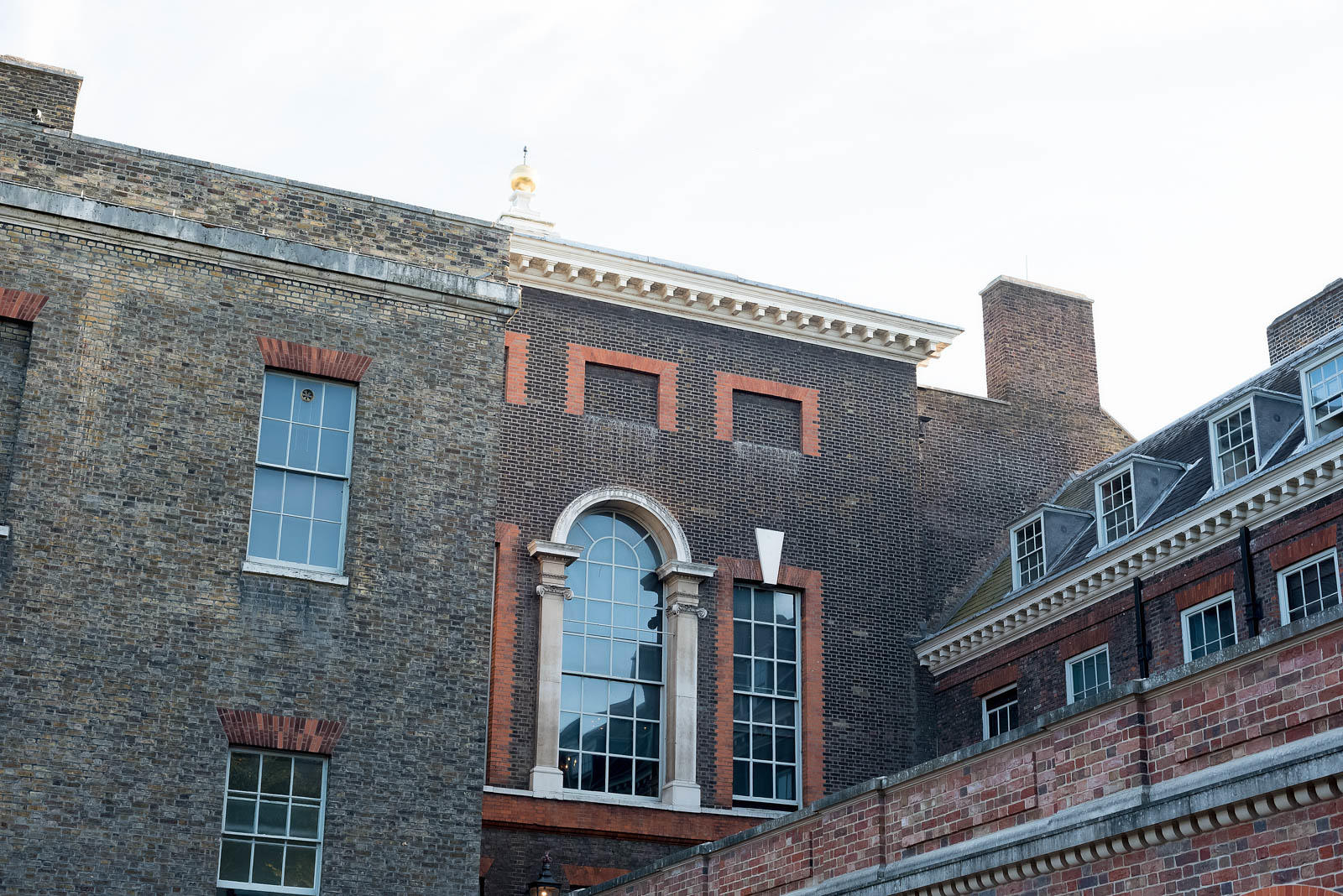 Kensington Palace is famous for quite a few reasons.
It was the birth place of Queen Victoria and is where she resided when she became Queen. It was famously Princess Diana's home too many years later, even after her divorce from Prince Charles. Now it is the official London residence of Kate Middleton and Prince William (reported to become their full-time home as early as this year).
The architecture of the palace itself is magnificent. I've never actually been inside for the tours since I always like to come after hours, but I find the outside of the building to be beautiful enough to warrant a visit.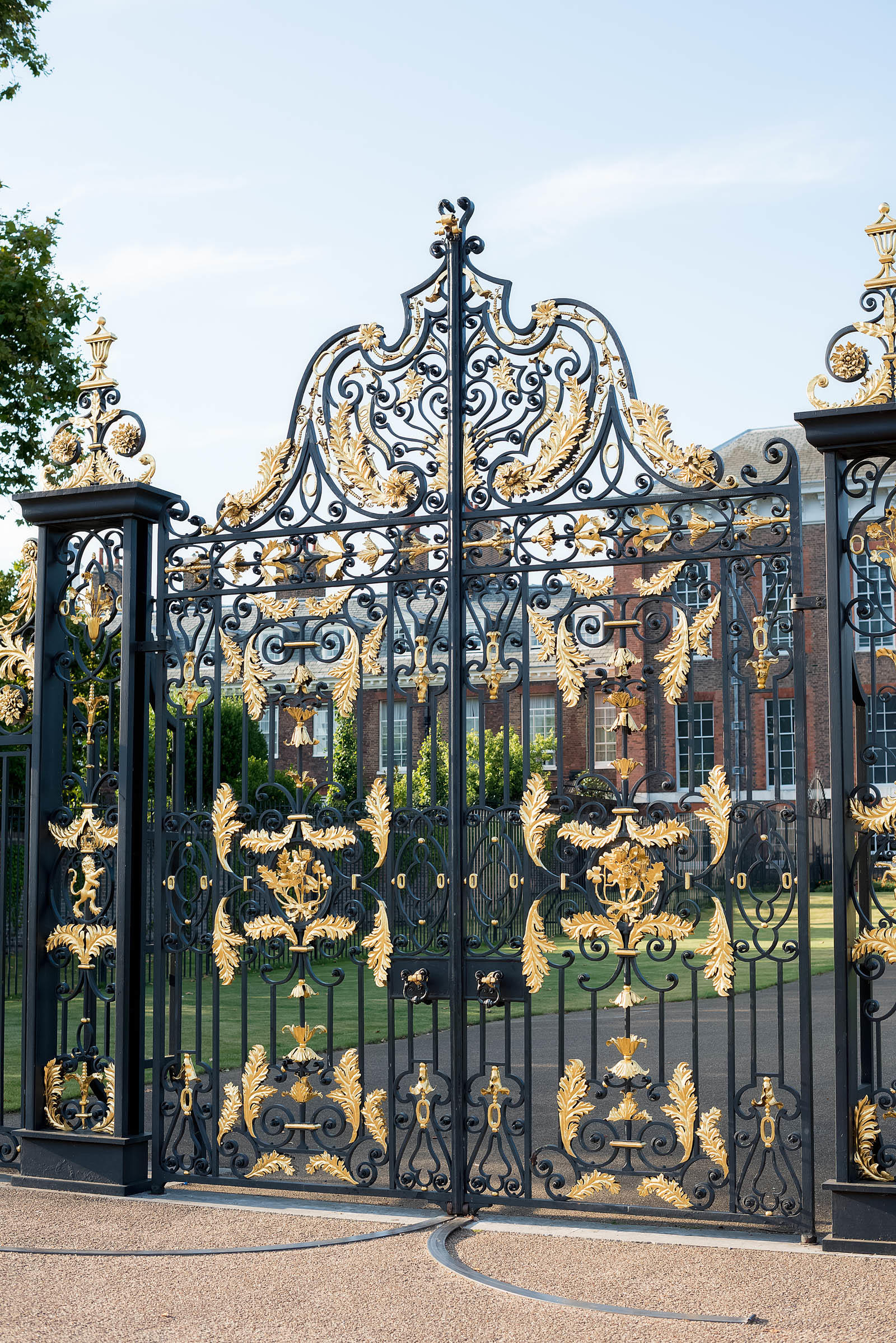 Especially to see the stunning gilded gates where famously thousands of flowers were laid in memory of Princess Diana just after her tragic death.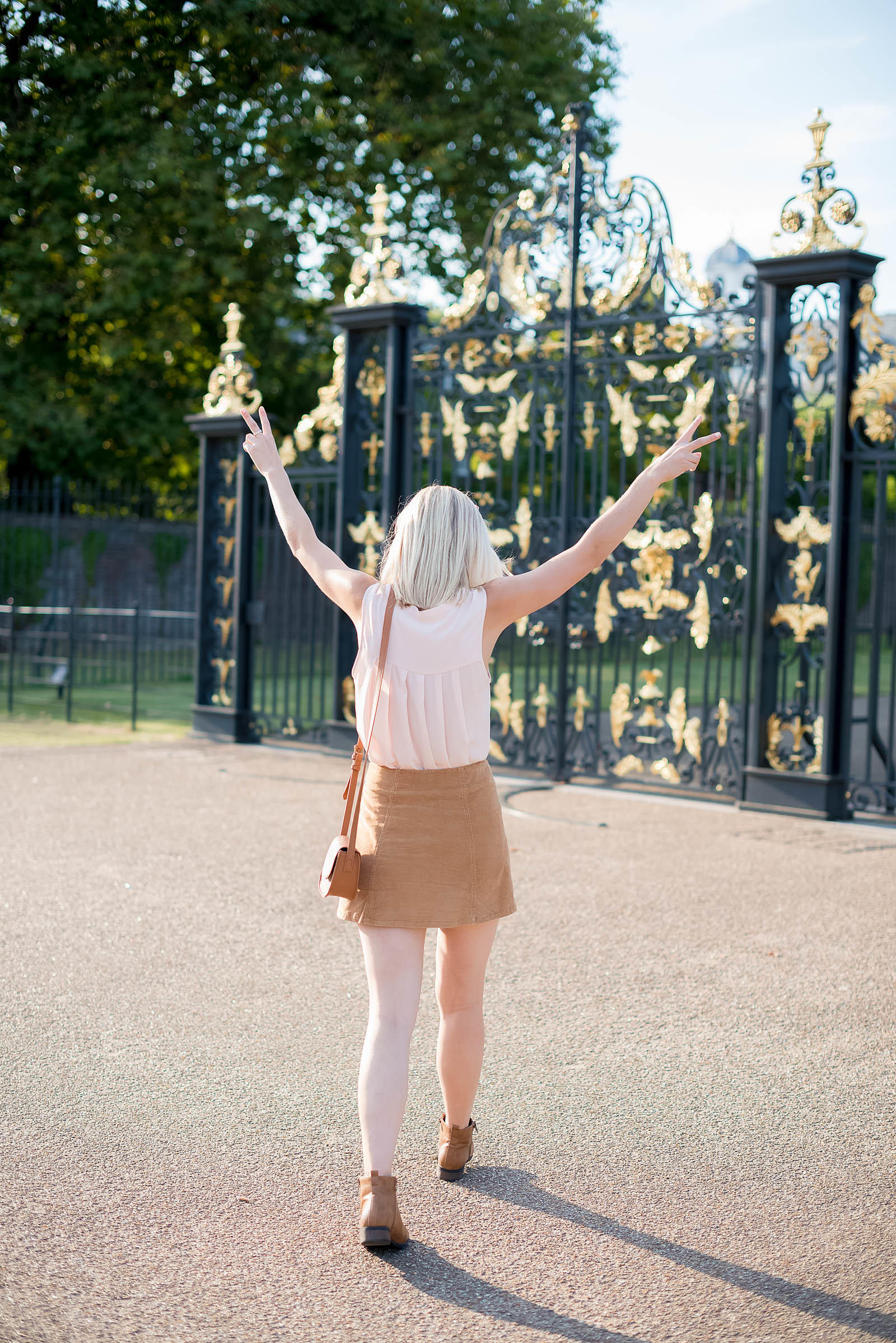 The gorgeous gilded gold front gates make for an especially spectacular photo-op as well.
Which my sister and I rightfully took advantage of…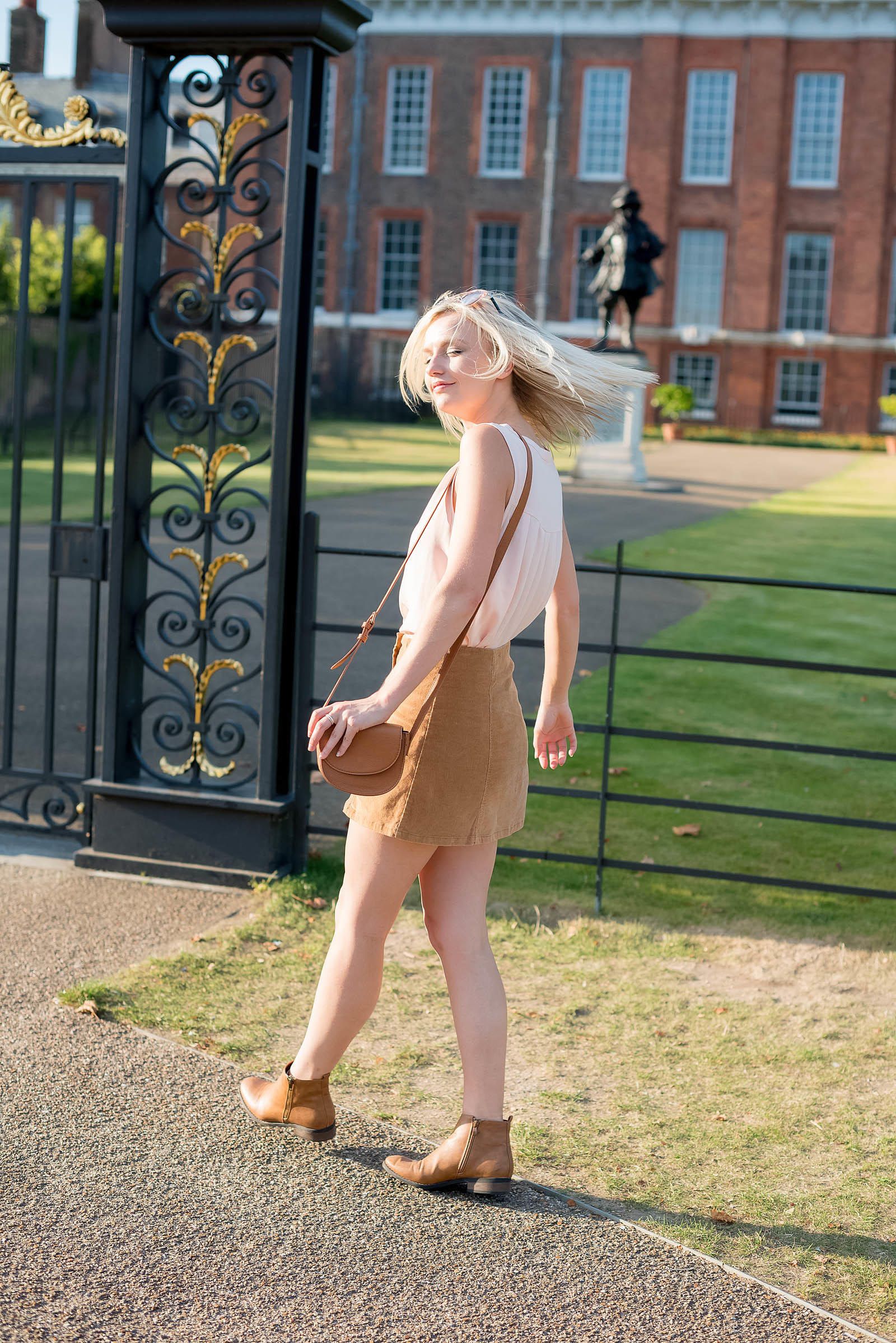 Isn't my sister almost sickeningly photogenic?
Years ago when I was just fifteen, I started shooting photography with my Dad's old film camera from college. I would take her in the backyard and to parks for all sorts of photoshoots. Hey, I needed a model and Emily really was a natural.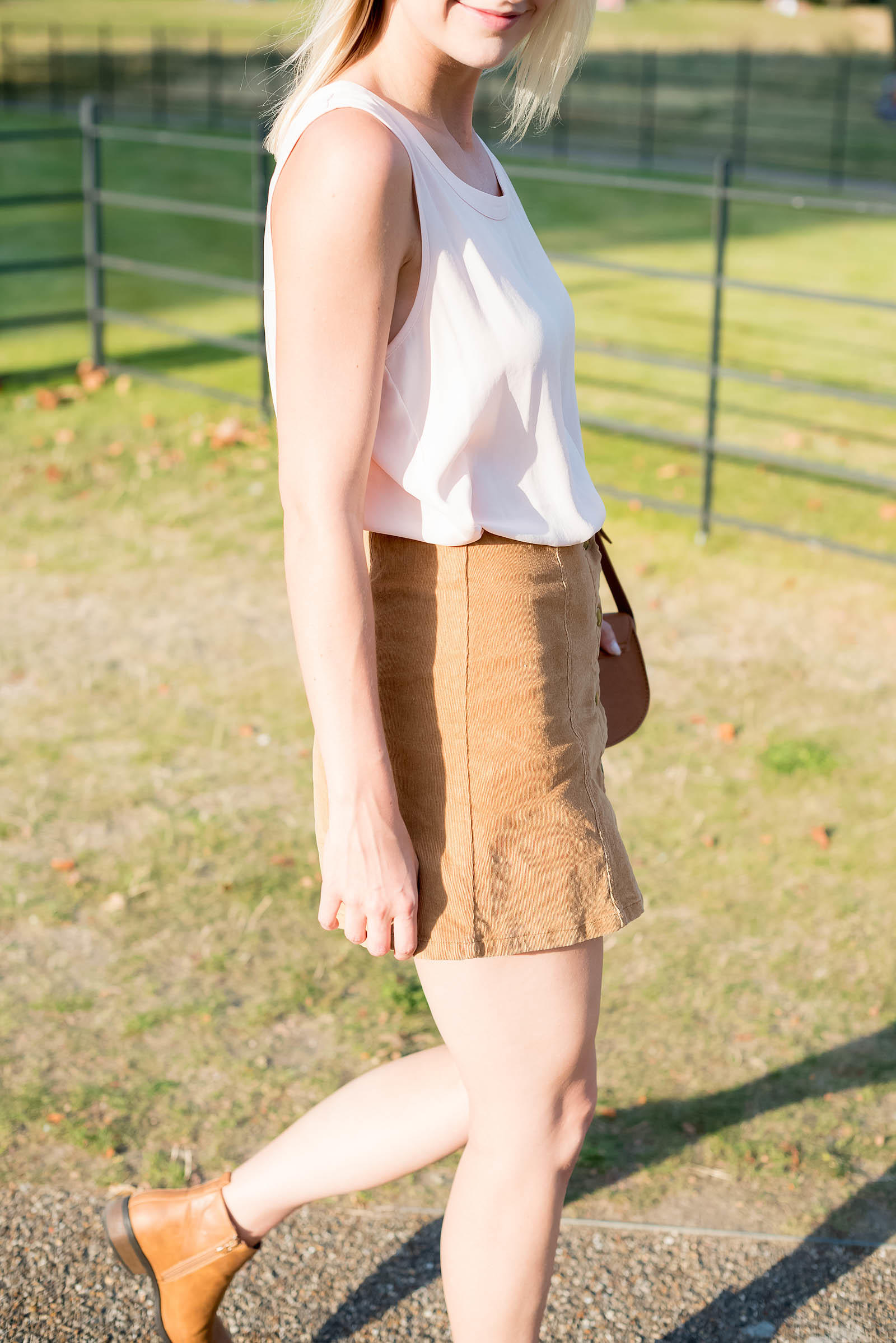 I built my entire first year photography portfolio from pictures I took of her — she's got a true model spirit. She just knows how to pose perfectly in the moment.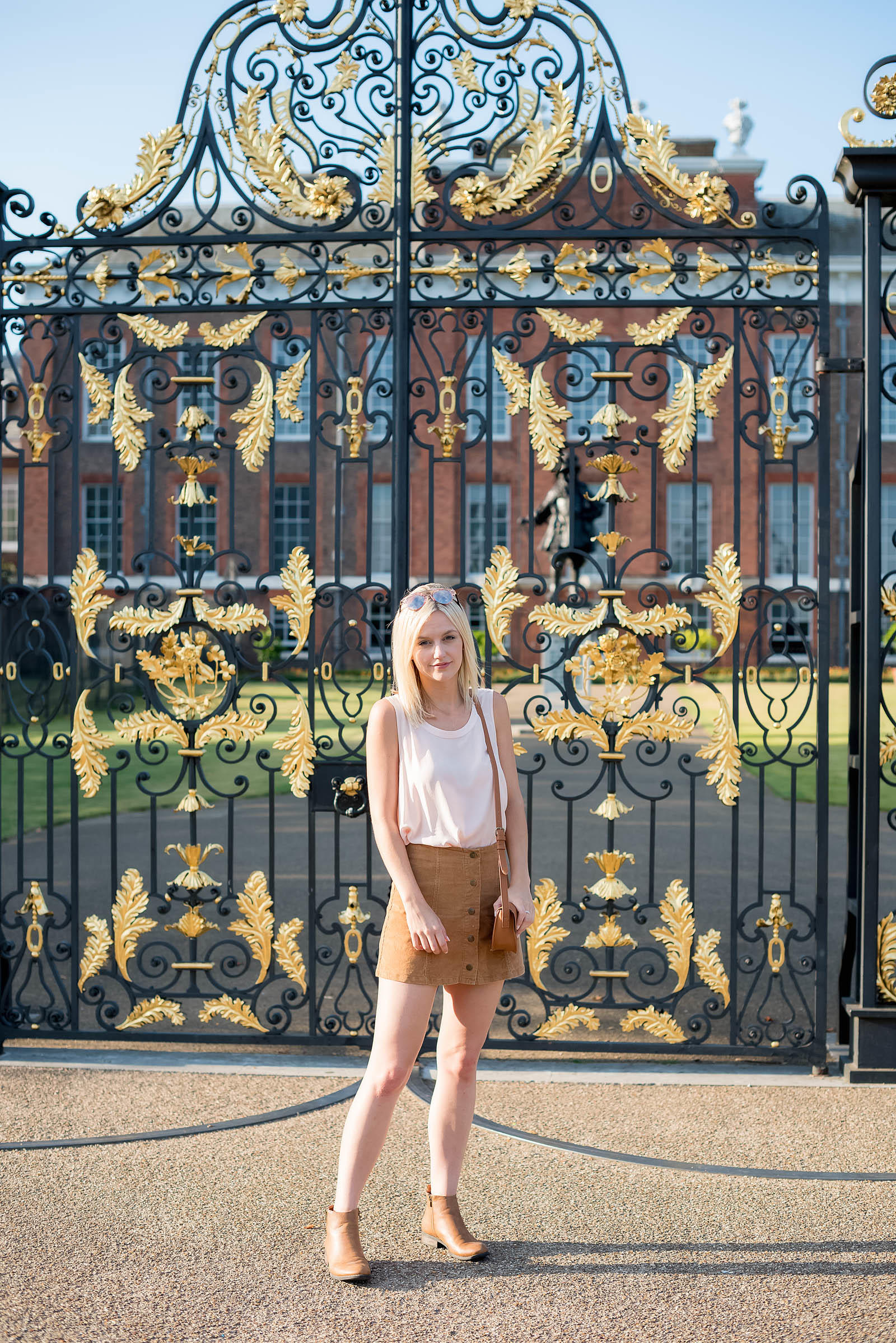 See what I mean?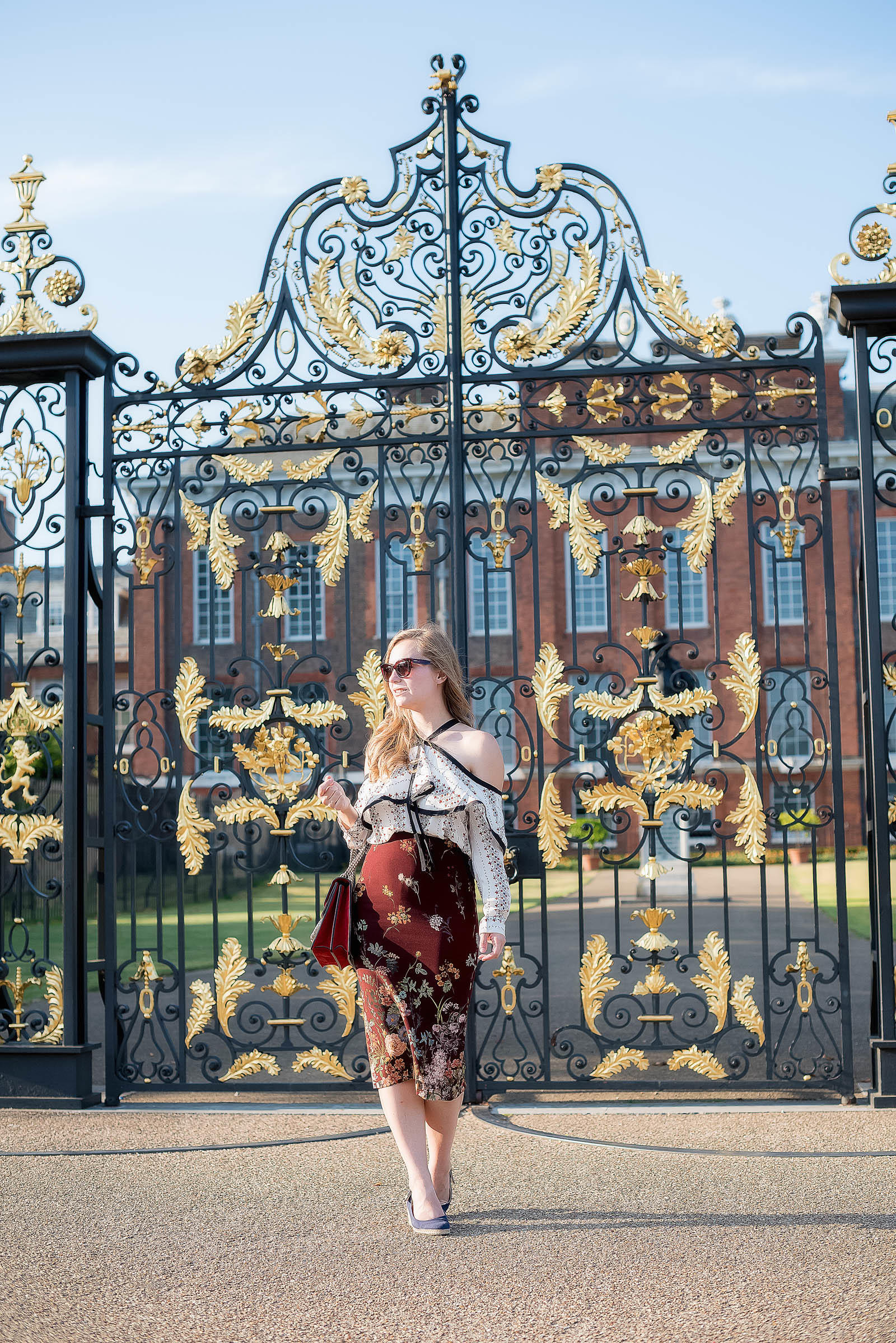 Over the years I've tried to learn some of her tricks but I'll be the first to admit that I never had the natural photogenic gene she does.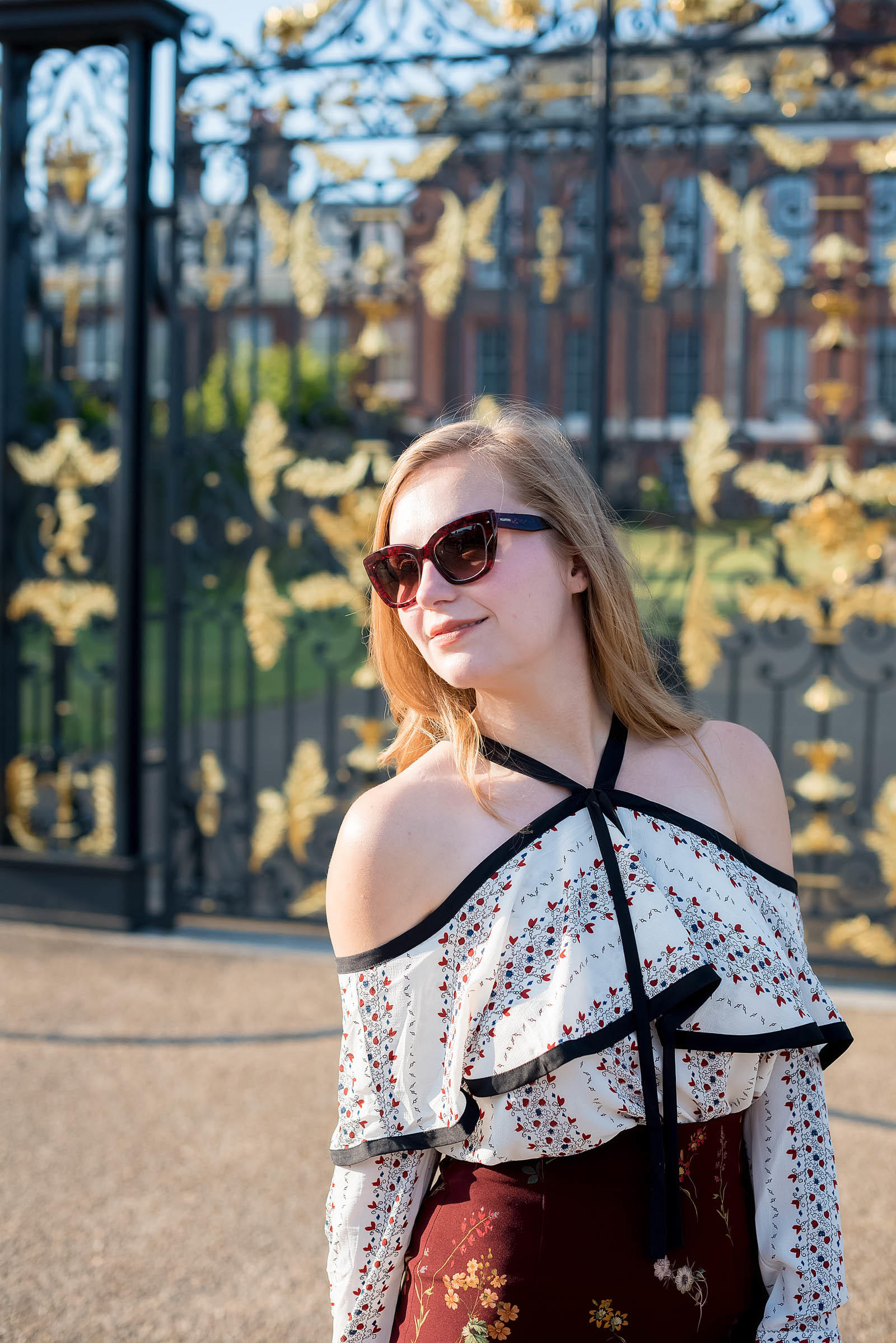 Though I do try…
And generally end up goofing off and looking ridiculous instead…
SHOP THE LOOK:
Blouse – c/o SheIn (ONLY $13!) || Skirt – Zara (similar) || Bag – Gucci 'Dionysus' (obsessed, budget-friendly version) || Wedges – Pied a Terre || Sunglasses – Valentino || Lips – VB x Estée Lauder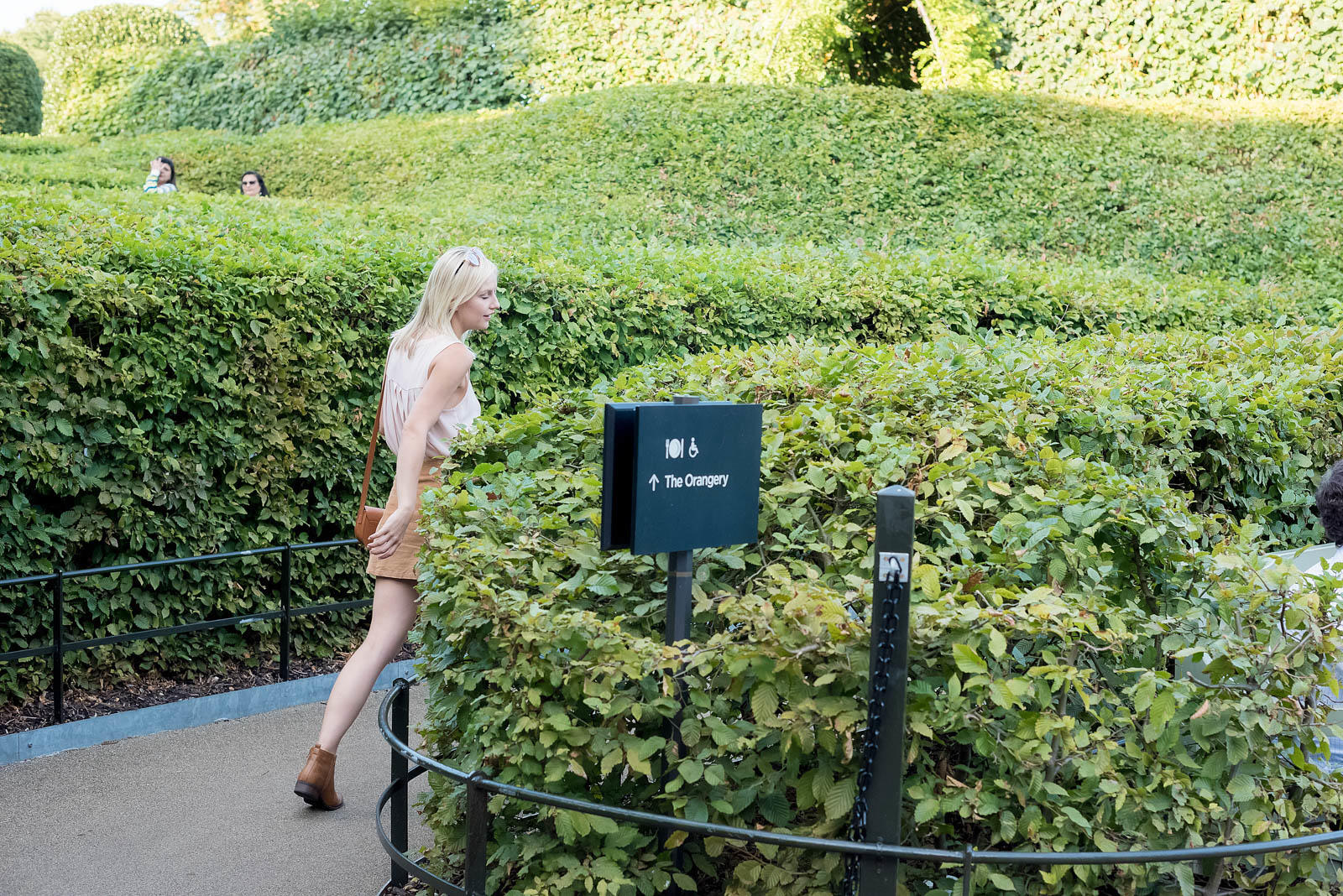 But the best part is actually found through the winding hedgerow to the north of the Palace…
The Orangery!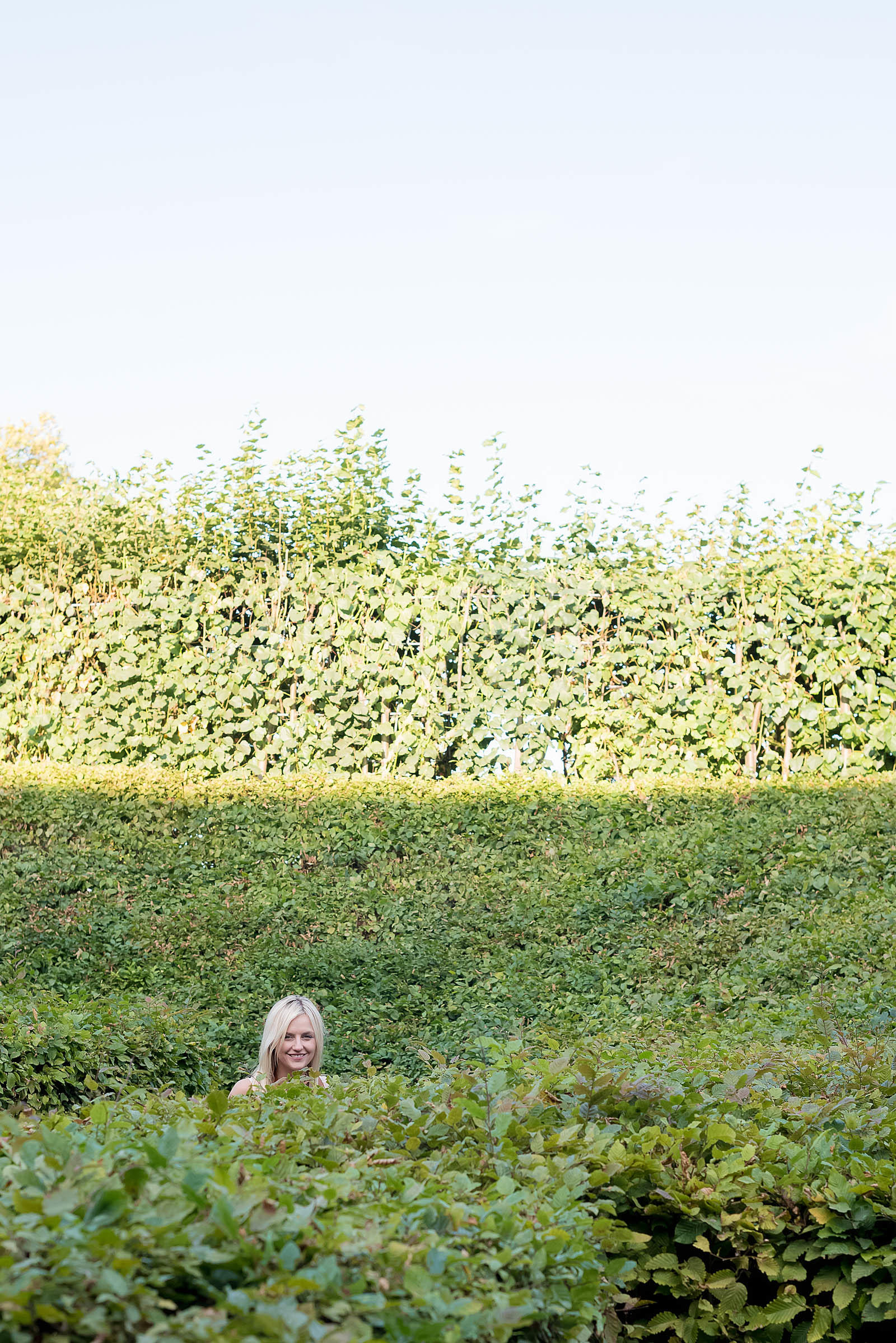 I see you, Sis!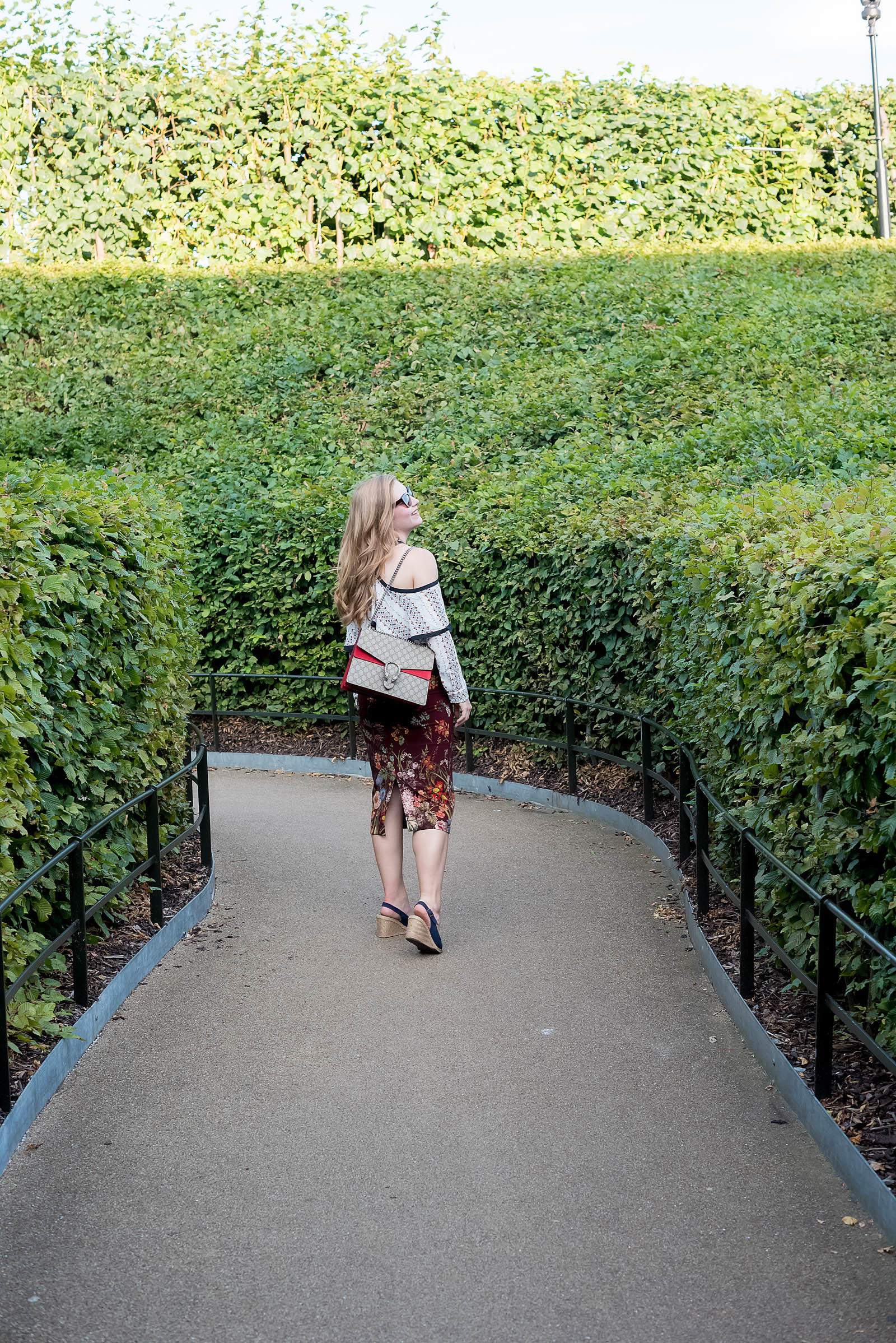 Walk through the winding path,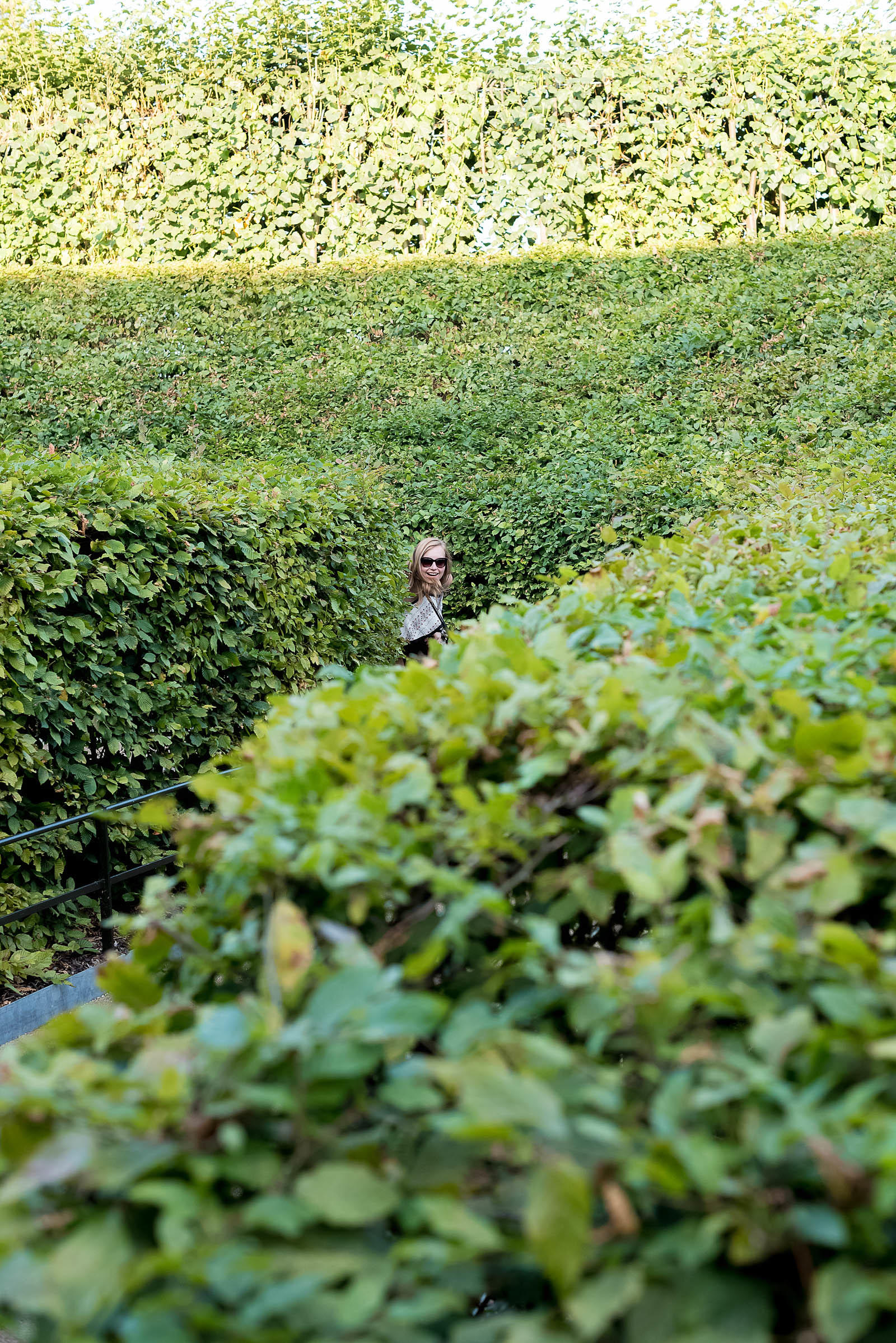 stopping to take some dorky pictures while you're at it along the way.
Like Mother (with her bag of Victoria Beckham x Estée Lauder goodies)…
Like daughter…
See, I had no hope… once a dork, always a dork.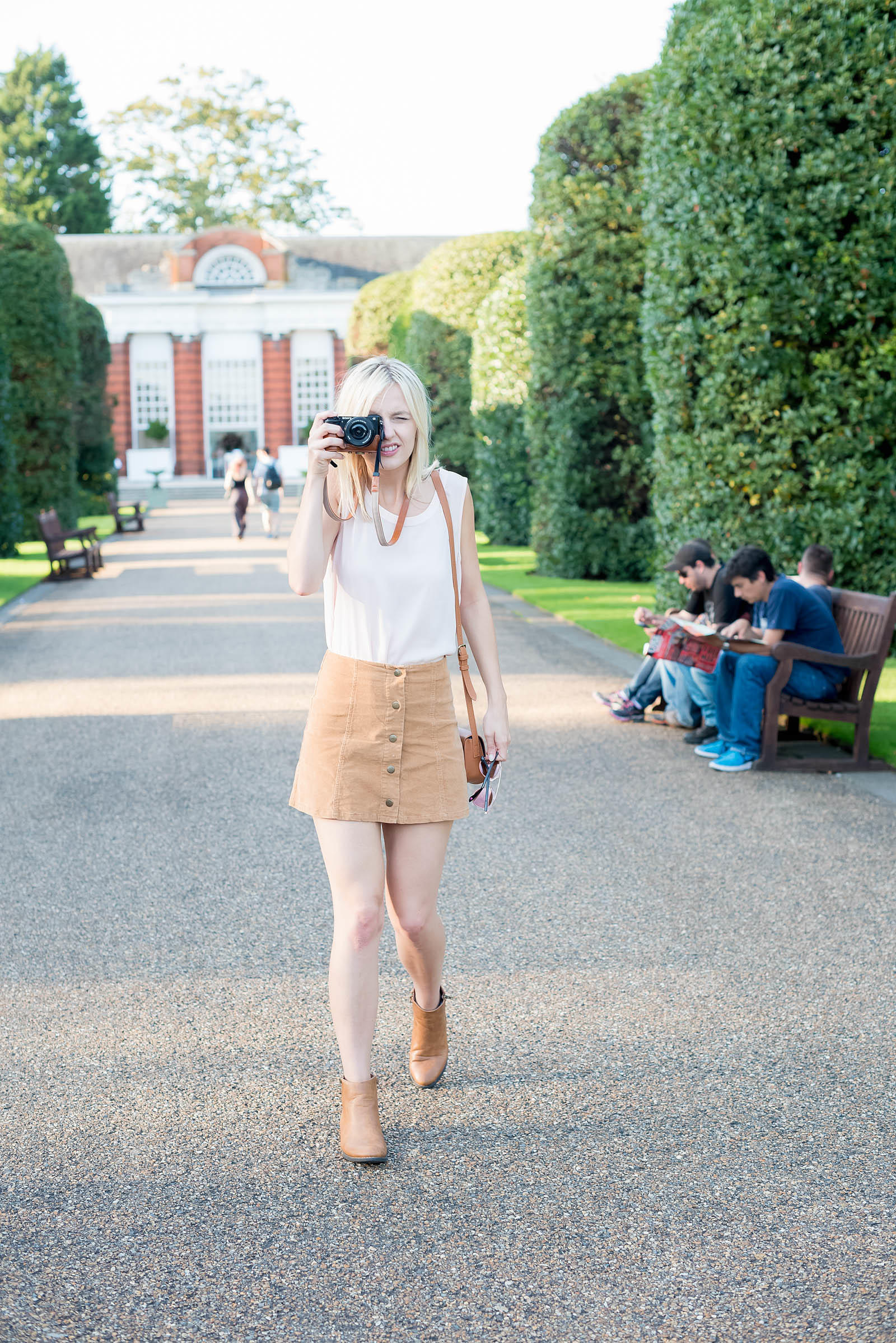 Also can we just appreciate for one minute the dorky look of concentration on my sister's face in this shot? #Priceless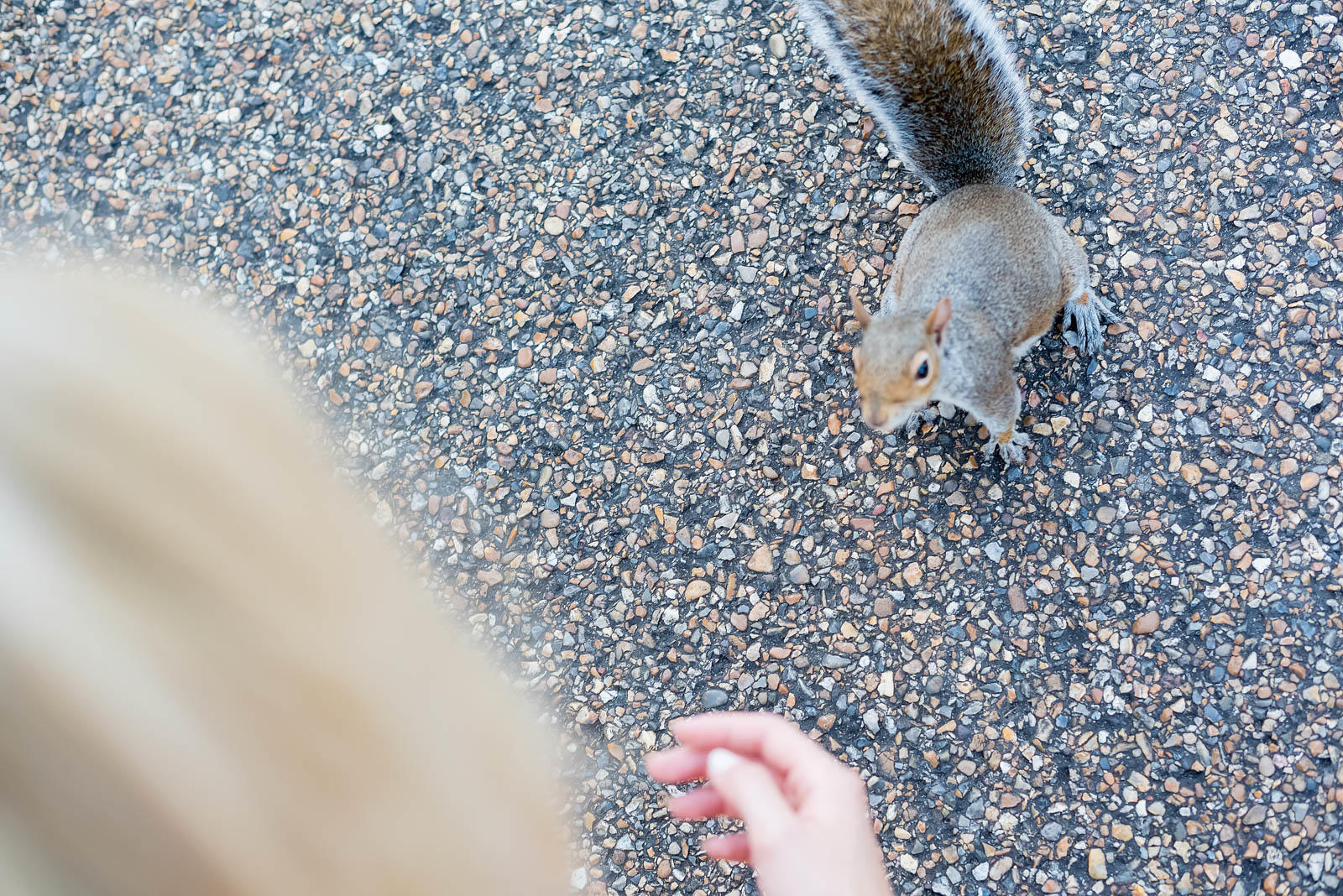 As we wandered up to the Orangery we made some new friends along the way (excuse the blurry shot).
The Orangery itself is one of my favorite buildings to visit in all of London.
It's not the fanciest, by far.
Nor the most popular.
Nor the trendiest (ahem, looking at you Chiltern Firehouse).
But it's a stunning, light-filled conservatory with a delicious offering of afternoon tea. Sadly the Orangery was closed for tea the day we visited but back in August 2011 Hubby and I went together and loved it. It's a spot that will always have a sentimental place in my heart too since it's where Hubby and I decided to move-in together (I had originally been against the idea but my husband convinced me that in the age of divorce we live in, he wanted us to live together first then have a wedding that celebrated what we were already doing successfully, rather than one that launched a bunch of confusing firsts. To this day, I'm so glad he convinced me to do that. And by the time we were engaged one and a half years later, I KNEW my husband was who I wanted at my side always).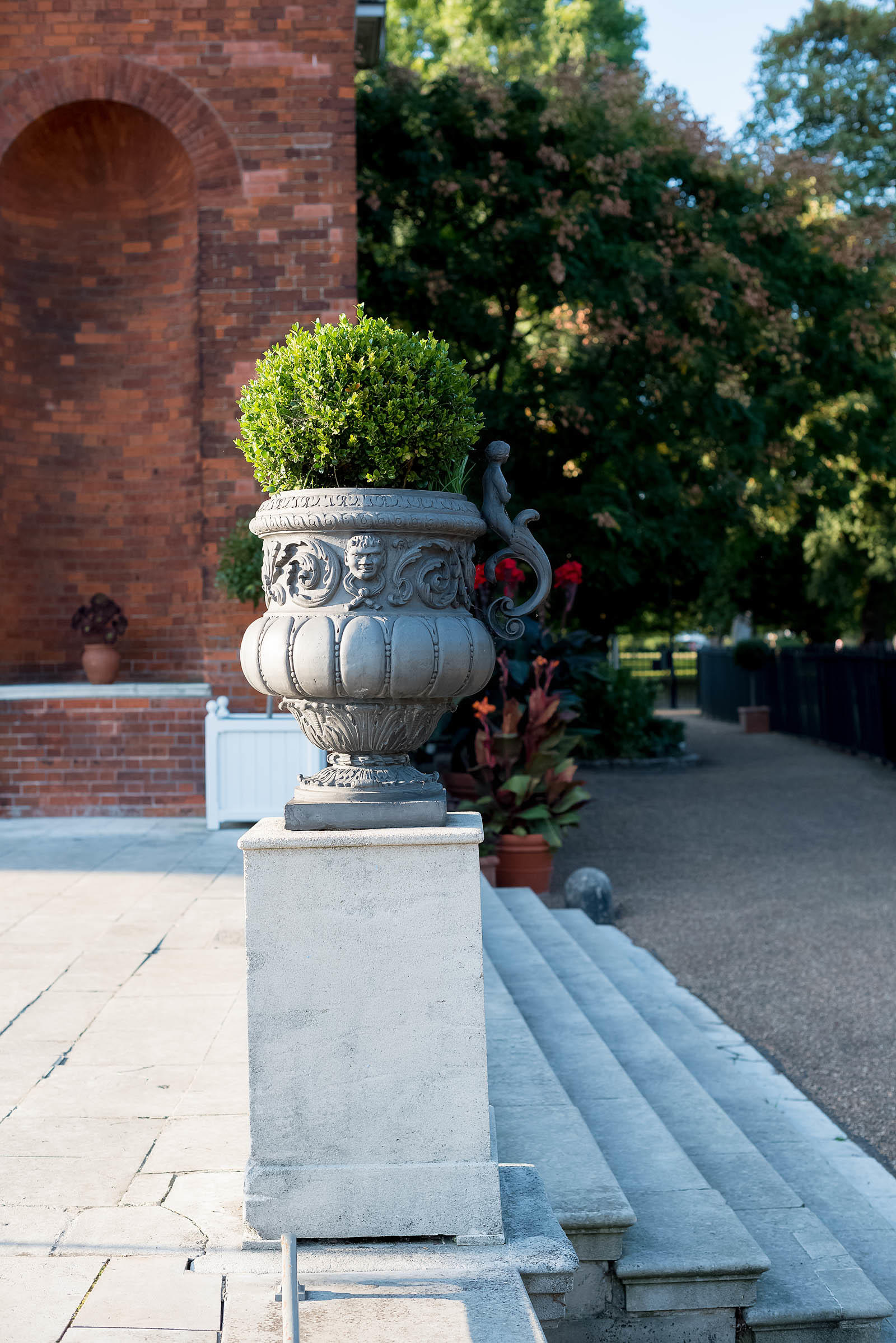 But we enjoyed walking around the Orangery despite not being able to stop for tea at that sentimental spot.

Whenever you find yourself with a free afternoon in London, I highly recommend a visit to the Kensington Palace gardens (and hopefully a spot of tea at the stunning Orangery too). If only because of the peaceful respite it offers to the crazy busyness of London around.