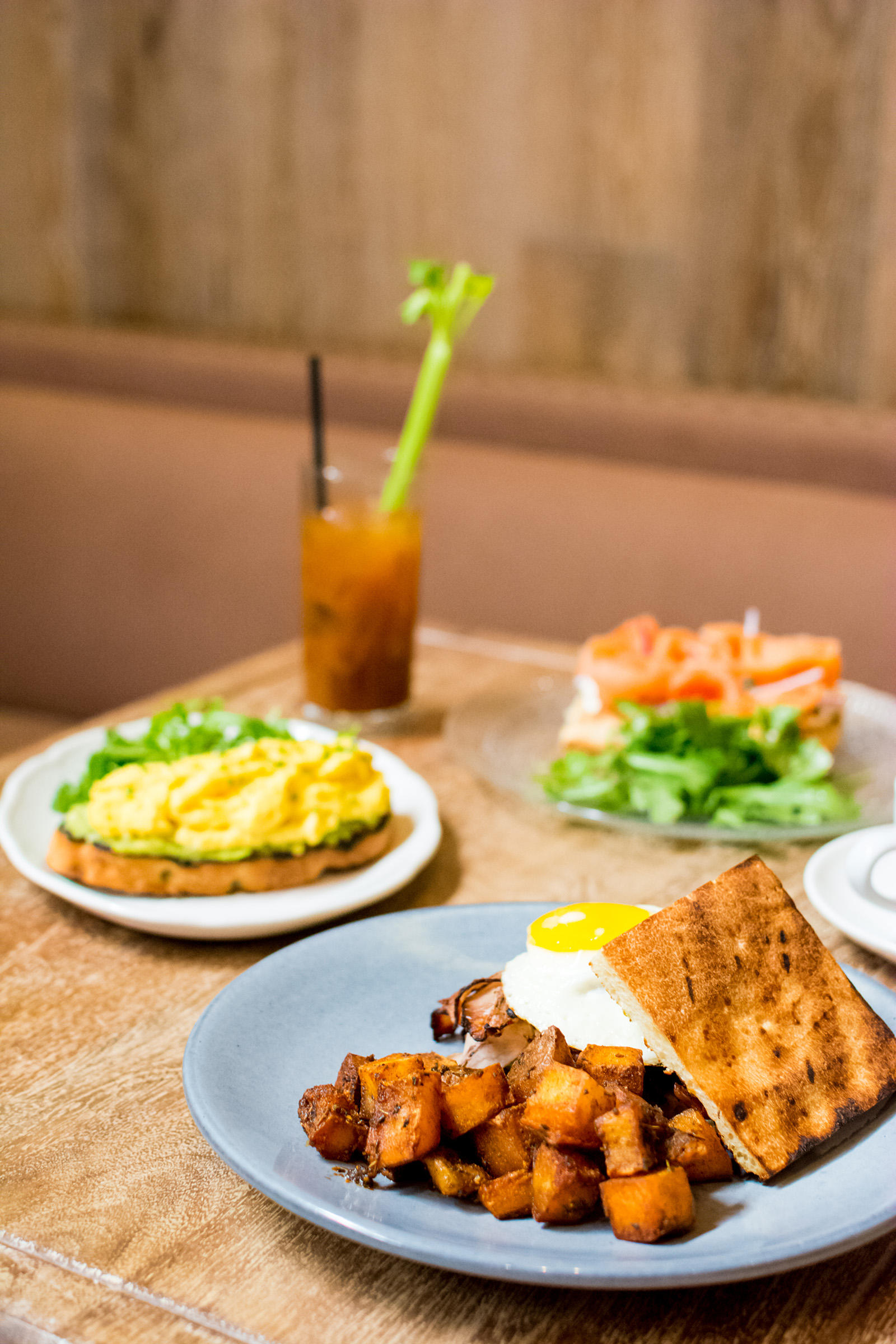 **PLEASE NOTE: This restaurant is temporarily closed due to a fire and ongoing renovations. I will update this as soon as Balena is open again!**
At the end of summer last year one of my FAVORITE restaurants (finally) began offering brunch.
And not just any brunch — a brunch so epic and delicious it haunted me for weeks after my first visit. I dragged Hubby the first chance I could and we've been religiously patronizing the spot on Sunday mornings since.
I'm of course talking about Balena — the closest thing Lincoln Park will ever have to an actual slice of true Italy.
Located just steps from the North Avenue shopping corridor (and the only Apple store NOT flooded with Michigan Avenue tourists), Balena could not be more perfectly situated for a brunch date. Eat a gourmet brunch then wander around all the shops after — it's a Sunday morning date formula Hubby and I follow all too often and we just LOVE it.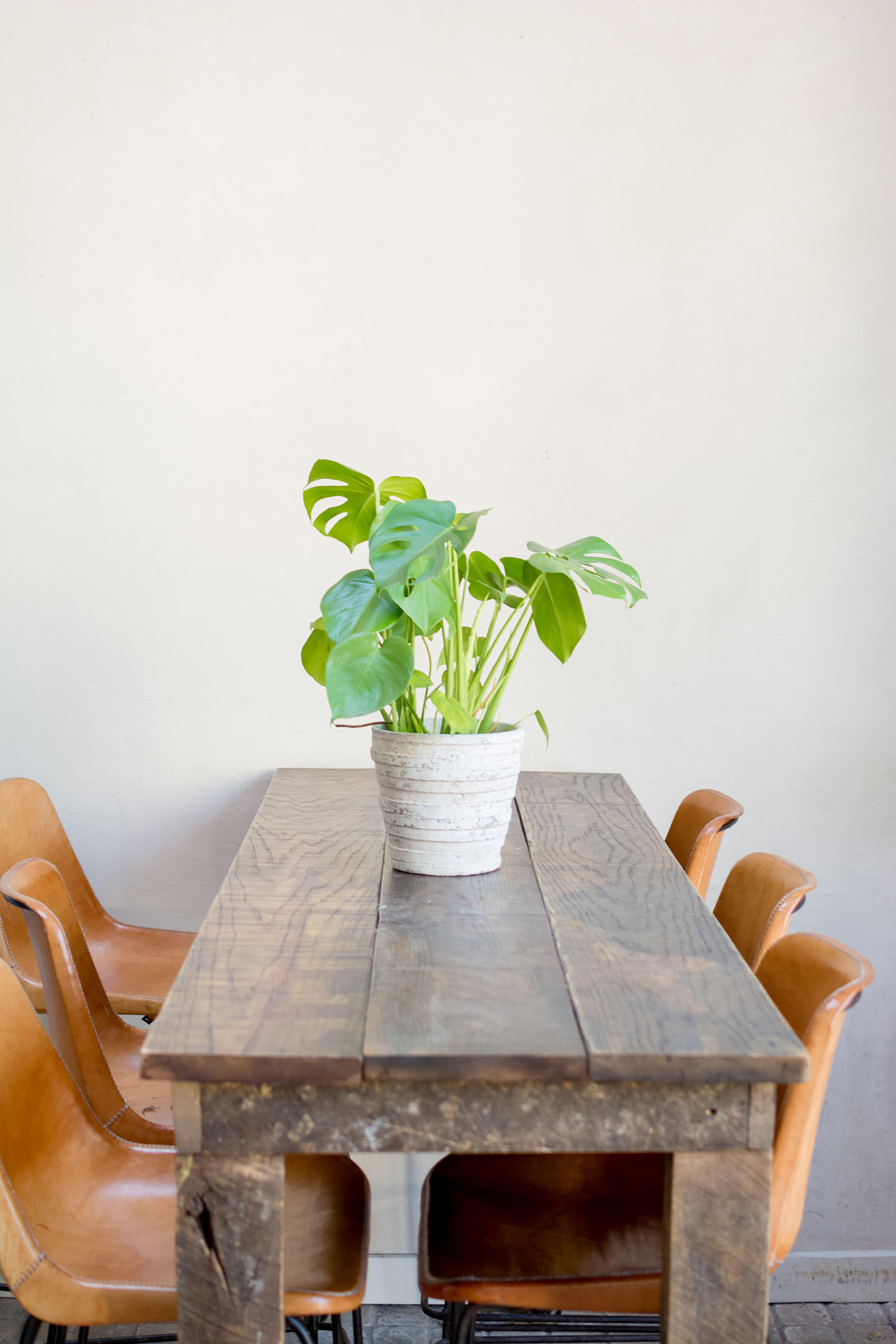 Walk inside and you'll be greeted by an approachably warm, wood-filled rustic space that feels cozy and yet…

MODERN!

Built into an old factory building, this space is a bold mixture of approachable warmth and modern industrialism.
Industrial elements and impressive proportions juxtaposed with the woods makes for one of the most unique and memorable spaces I've yet to dine in here in Chicago.
And ever since my first bite of their brunch, I've been hooked on their casual-yet-refined approach to rustic Italian cuisine.

The brunch menu is short and sweet — each dish designed to impress you with its majestic simplicity.
ALWAYS start out a Balena brunch with cocktails — they make some of the best in the city! This is their refreshing Bellini with pineapple, basil and bubbly.

Or if you've had a particularly rough Saturday night you can always opt for a classic Bloody Mary with horseradish, tomato and (duh!) vodka. #hairofthedog

Now Balena offers a variety of brunch appetizers including a really drool-worthy burrata dish. But my favorite starter is actually the humblest dish on the menu!
This is Balena's Sweet Crespelle stuffed with mascarpone and citrus.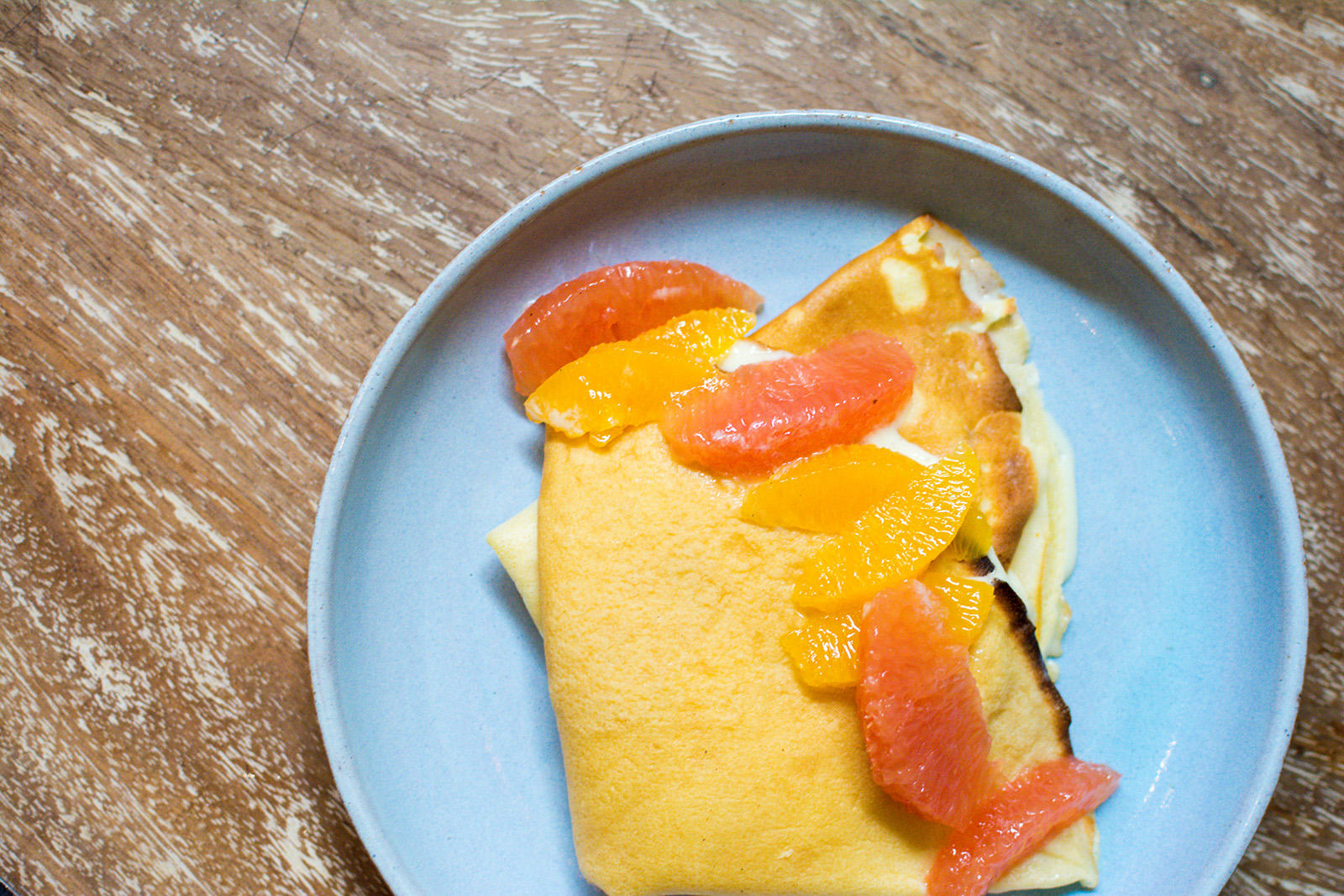 I'm a firm believer that simple food can often be the most magnificent and, to me, this dish proves that ten-fold. Light, fluffy crepes stuffed with creamy mascarpone and topped with simple citrus wedges may not sound that exciting to some but believe me when I say the textures and flavors won't disappoint. It's a light, refreshing way to start a meal and so different from any other brunch starters I've had in Chicago.
Order it if only because you won't ever have a sweet breakfast crepe THIS good in outside of Italy.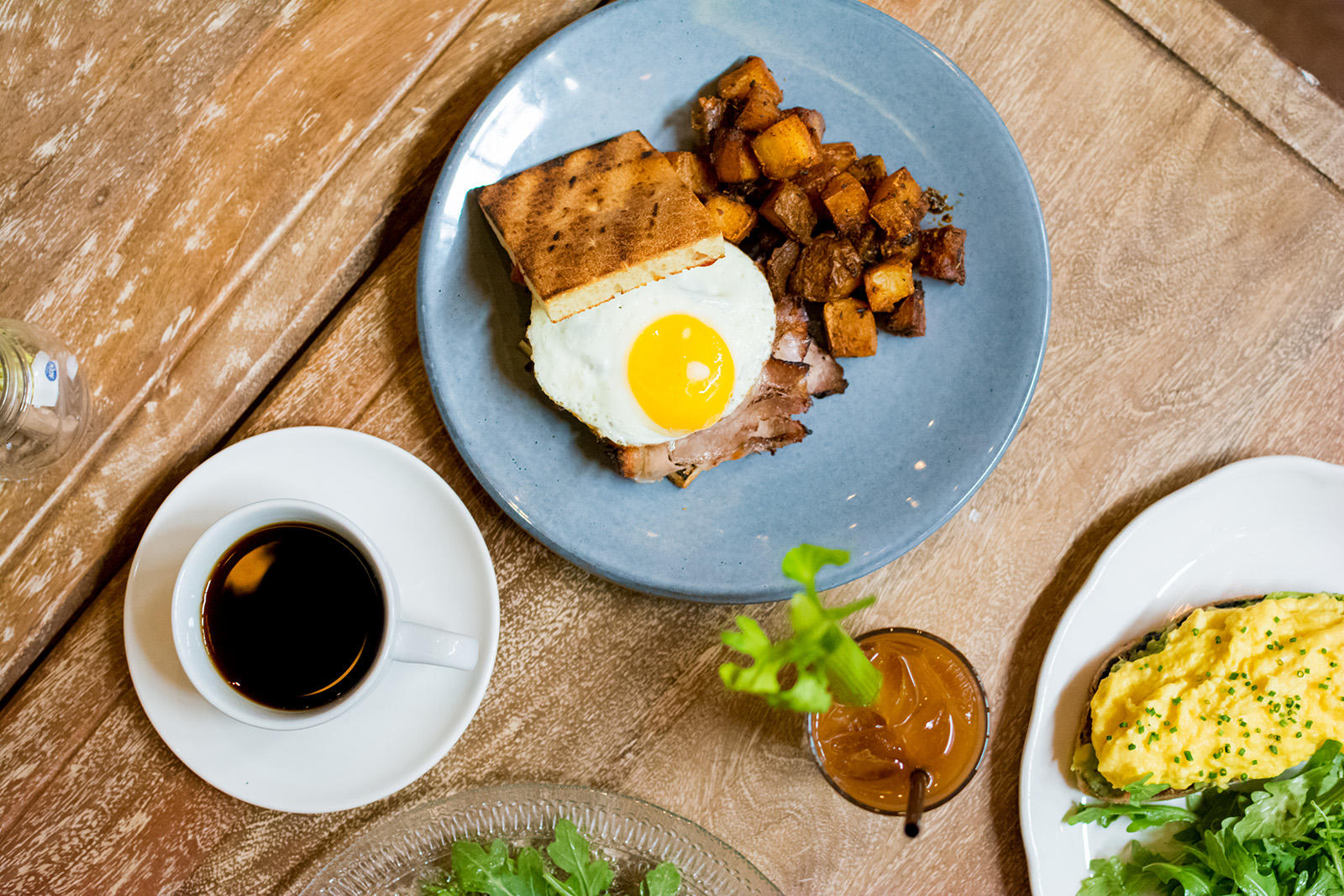 But be sure to save room since Balena's entrées are what make their brunch so EPIC!

At this point, Hubby and I have tried most of the dishes on the brunch menu and have yet to be disappointed by a single one (and believe me, Hubby can be EXTREMELY picky!). 
He loves Balena just as much as I do — so much so that I even caught him taking a photo when he thought I wasn't looking. Caught in the act, Hubs!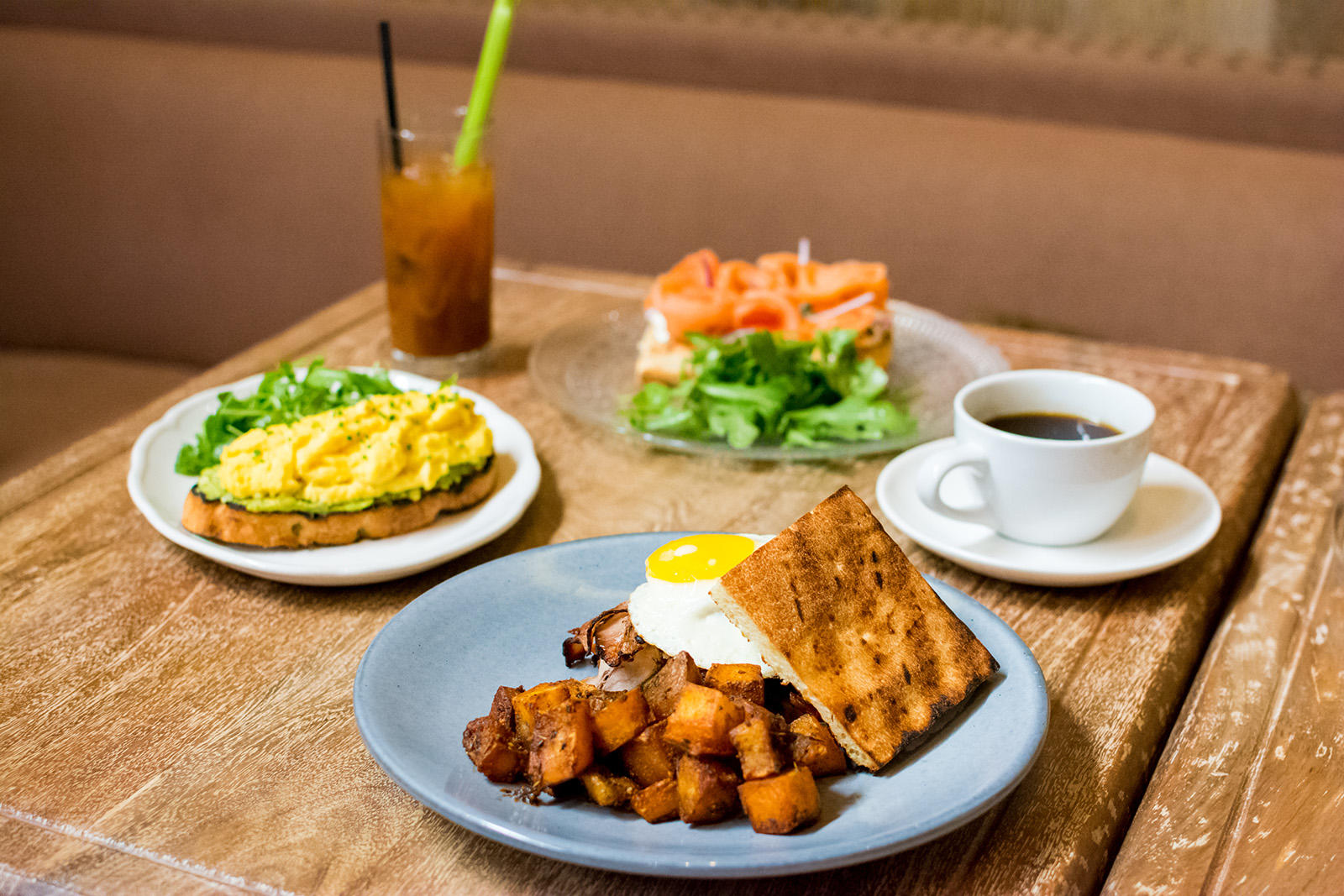 But can you blame him? This is easily one of the sexiest brunch spreads I've seen!
Let's start off with Hubby's favorite — the Porchetta Sandwich!

Layered with avocado, tomato jam and a fried egg, this dish is the definition of rustic gourmet. It's sinful yet approachable.
Crafted for flavor AND presentation.

And hearty enough for my hungry Hubby.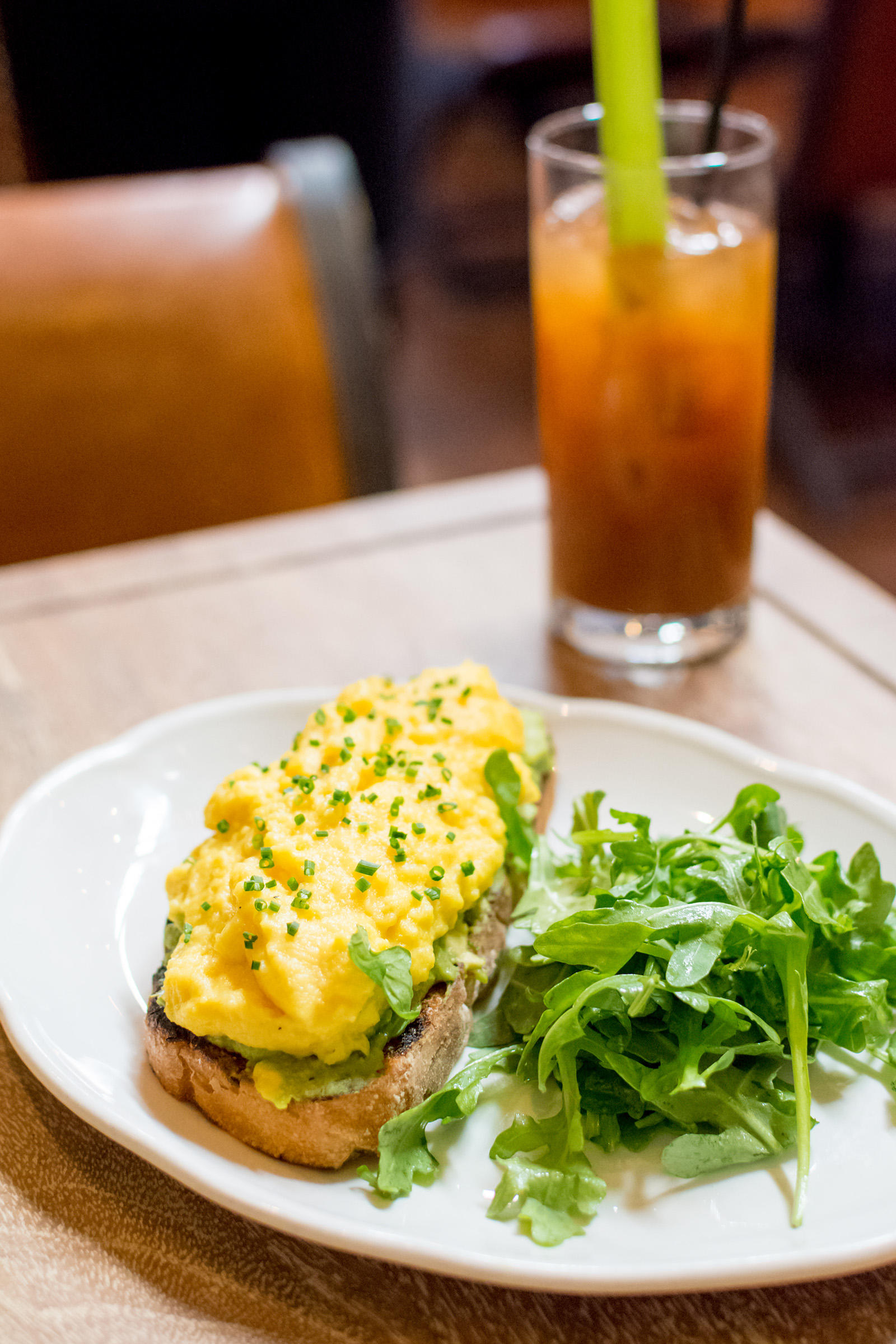 Since I've professed my love for avocado toast many times here, it'll come as no surprise that I frequently order Balena's take.
This is the Scrambled Egg Bruschetta with avocado smash.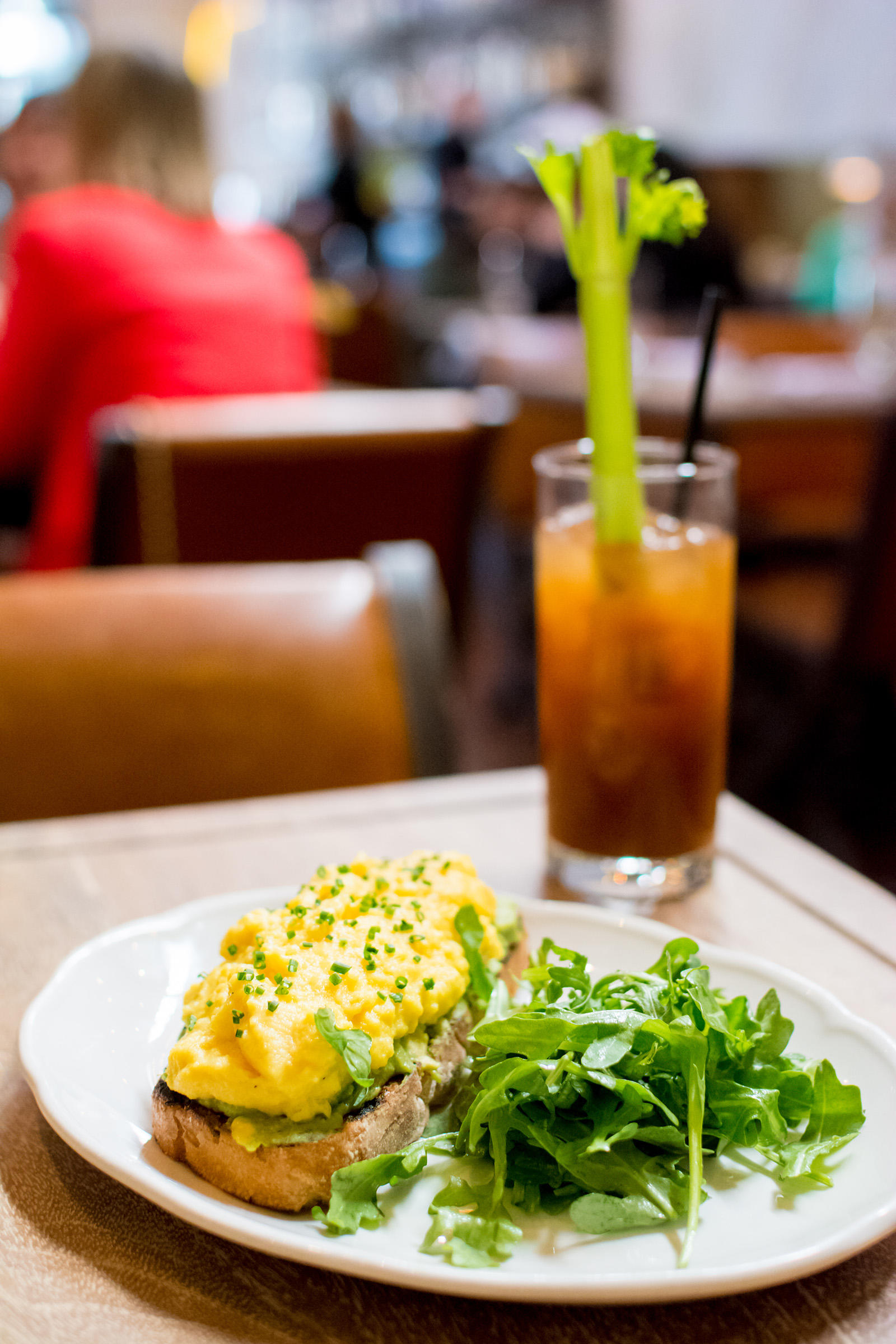 Fluffy, light scrambled eggs topping cooling avocado and deliciously crusty bread?
COME TO MAMA!
It's a delectable dish that's also perfectly proportioned for brunch — I hate having that over-stuffed feeling in the morning but this dish is just right. 

But I've saved the BEST dish for last.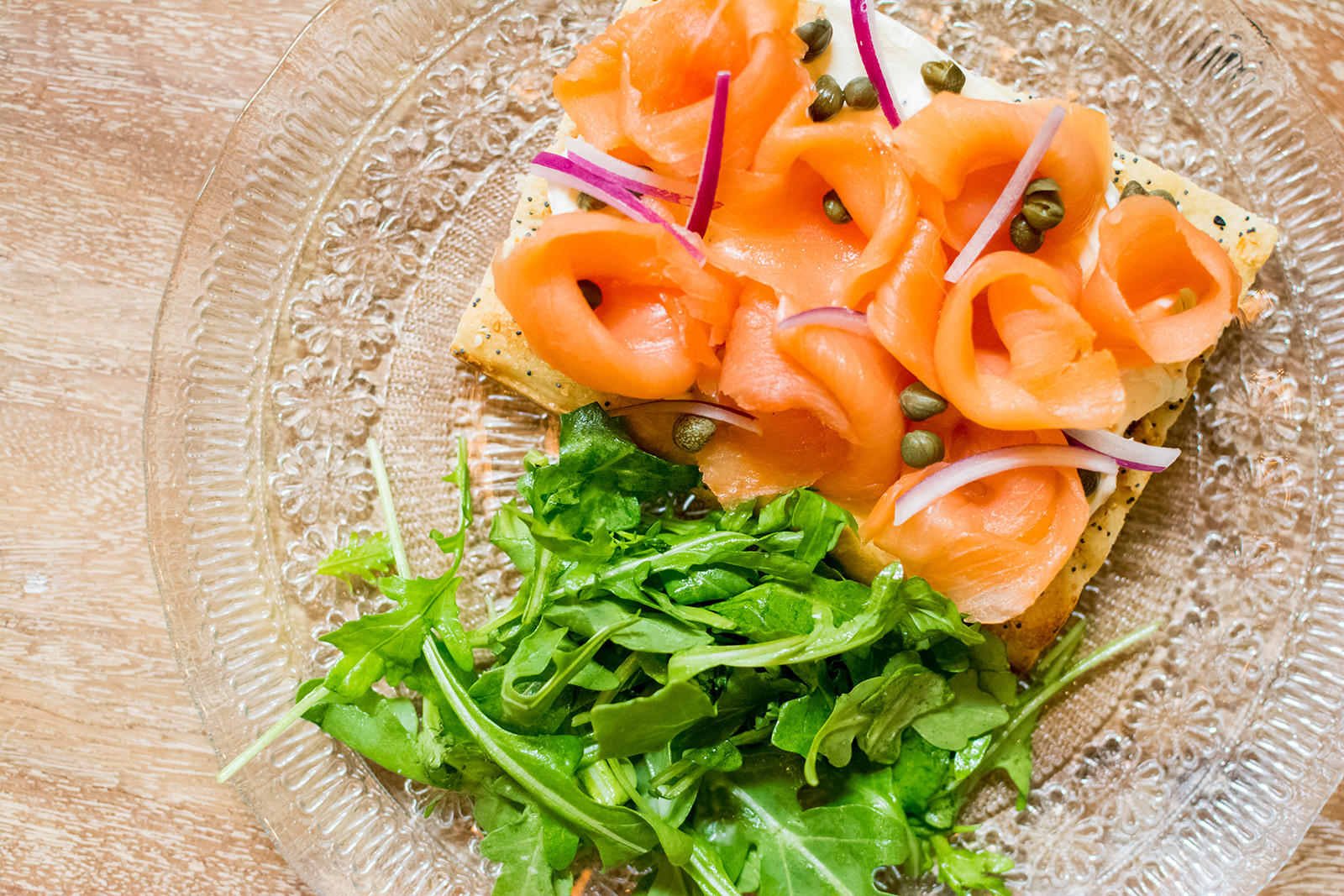 I always always always order this when I'm at Balena. It's my favorite thing on the menu and easily one of my favorite brunch dishes in the city.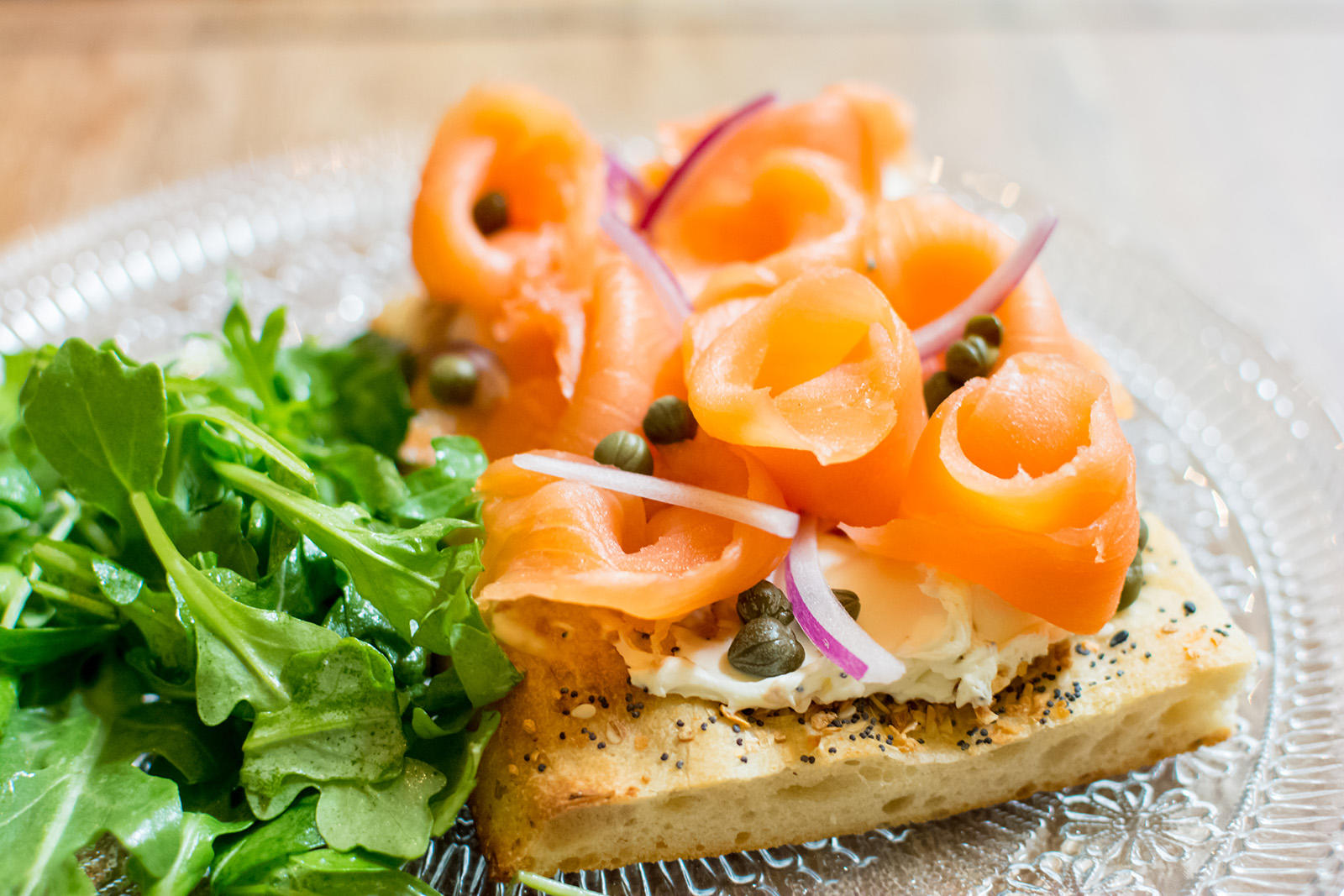 And if you love gourmet takes on the traditional bagel and lox breakfast as much as I do, you're going to LOVE this.
This is a magnificent slice of Balena's Smoked Salmon Sicilian Pizza with creme fraiche and capers. All the creamy, salty, seasoned components you love about an everything bagel, shmear, and lox all transformed into a delicious homage to the Mediterranean.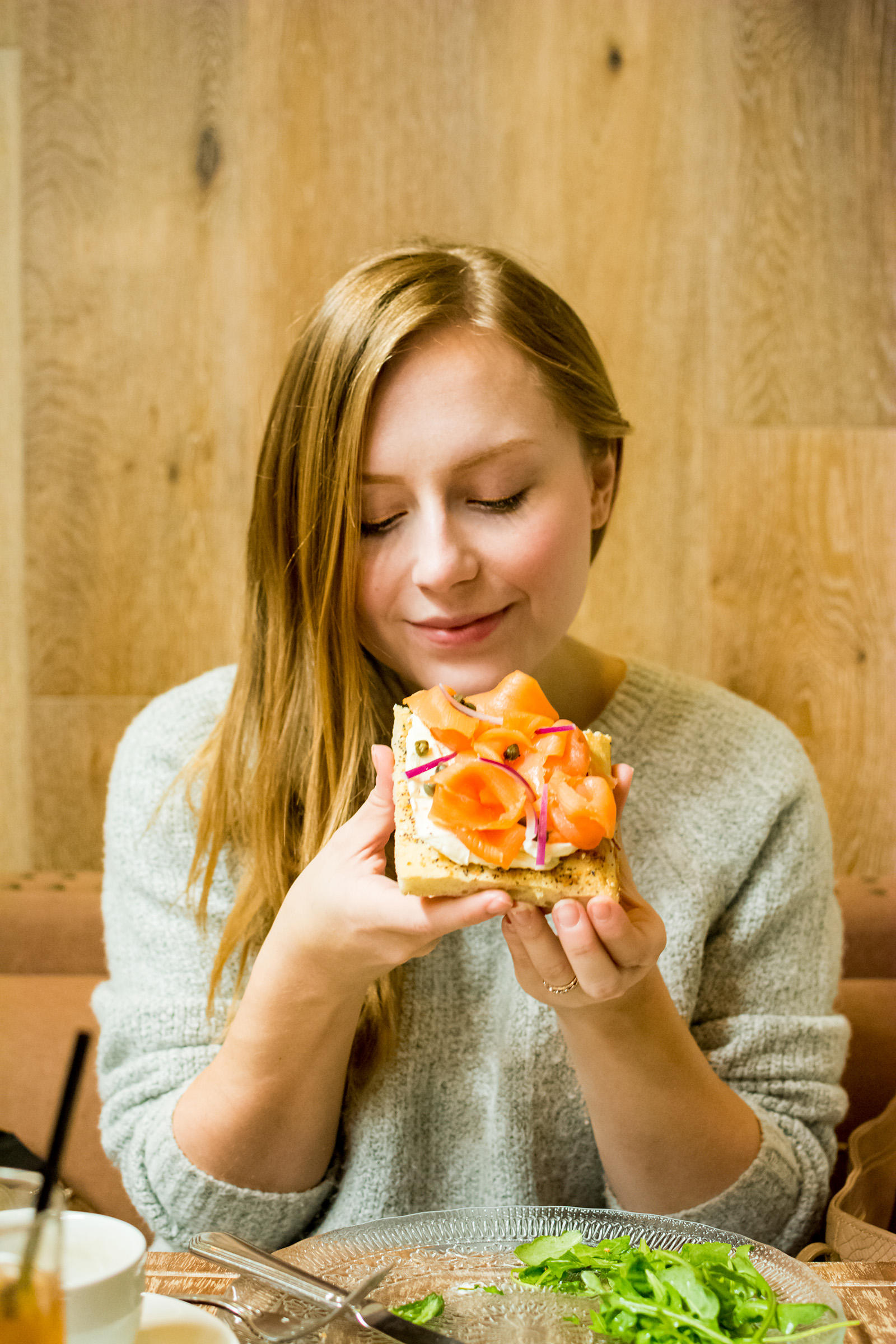 I love it so. much.
There are no words for how much I love this little pizza slice. My dorky bliss face in this shot is the best (and most embarrassing) way I can describe it!
Few Lincoln Park spots can boast a brunch HALF as delicious as Balena's. It's a culinary experience unlike any other and one that's sure to haunt you just as much as it's haunted me.
Balena offers brunch on Sundays only though so plan your weekend schedule accordingly. And good luck eating here and NOT making your own dorky bliss faces when you try your first bite!