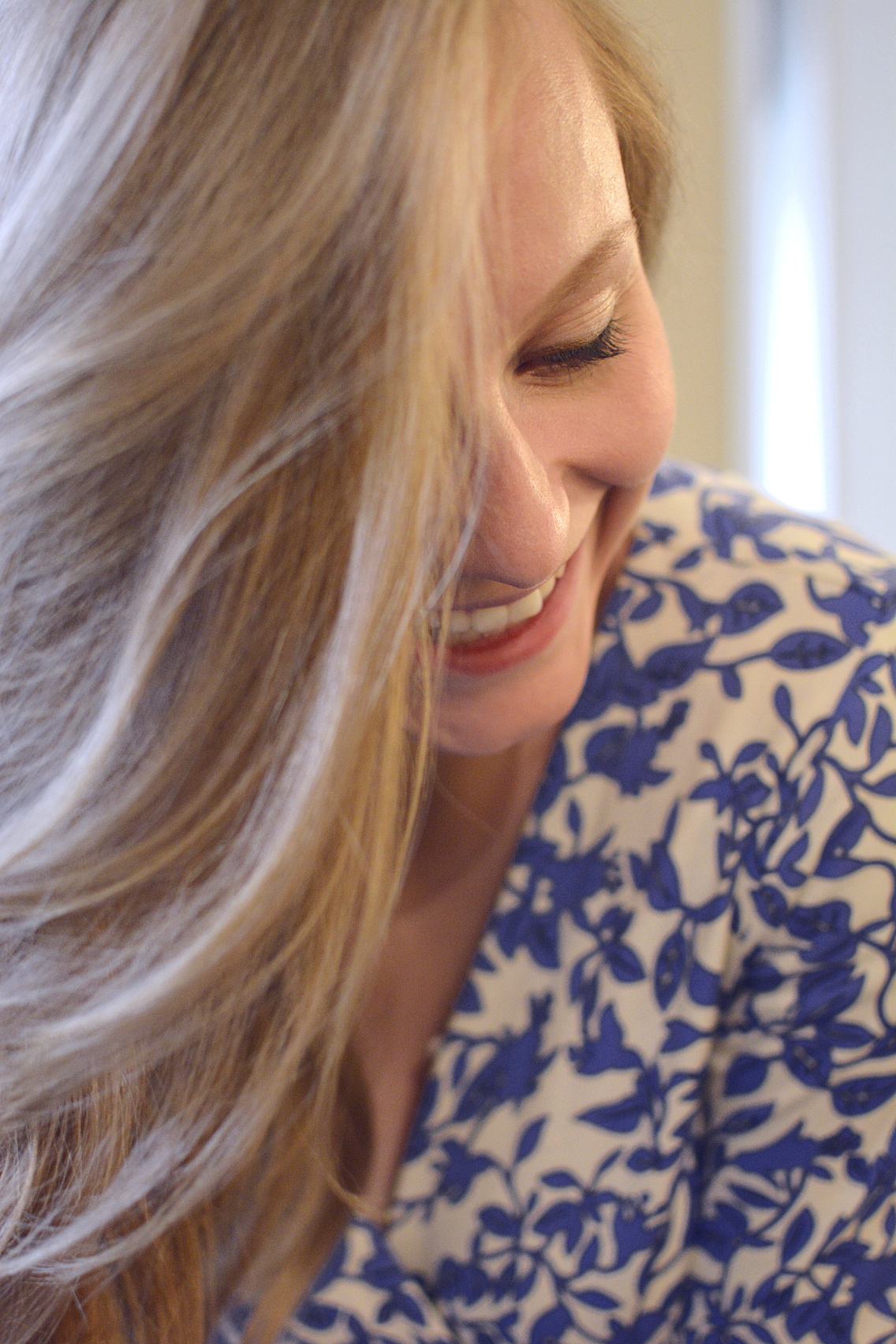 As women we know you can spend a lifetime searching for a stylist you trust and a hair salon that welcomes you like family.
We've all had those bad haircuts. Those bad dye jobs (i.e. the main reason I don't dye my hair anymore). Those posh salons that make us feel unworthy to be a client.
Finding a good stylist is a lot like finding a needle in the haystack. It requires patience, diligence and wading through hundreds of Yelp reviews.
Finding the right salon is also a very personal matter, but when you've found the right stylist, it's one of life's most satisfying moments. You know it when you walk through the front doors. You just instantly feel happier!
Finding a hairstylist you love is one of the 8 Things Every Happy Woman Should Have after all!
Recently I've finally found my salon soulmate. A styling space that makes me feel energetic, engaged, warm, and beautiful.
I've discovered Dennis Bartholomei.
Meet Dennis Bartholomei stylist Jordan Heidenwith — the man who single-handedly proved to me that fancy salons can be seriously fun! The moment we first met, I knew we'd instantly be friends!
I came in for my haircut with Jordan with high hopes and a sad, sad starting spot. After spending the morning shooting a portrait session on North Avenue Beach, I rolled into the salon with gritty, grimy, greasy, limp, and shapeless hair.
Yikes!
But from the moment you step through the front doors into Dennis Bartholomei, any and all coiffure anxiety simply melts away.

Jordan quickly whisked me off for a shampoo and conditioning treatment with Jay, who gives some incredible head massages!
Dennis Bartholomei is one of the only salons in the country to use Shu Uemura hair products and I've been seriously loving the nourishment and shine this line has infused my locks with.
And I've already told you how addicted to their Essence Absolue I am after Jordan styled my hair with it for the Dylan's Candy Bar Grand Opening and for my event in April at LK Bennett.

Your hair will smell positively luxurious!
Before we began cutting, Jordan and I summoned some liquid courage courtesy of a few glasses of vino.
Then the real work began…
Jordan started with a consultation to talk about how he wanted to change my long hair shape to give it more body and bounce and to help frame my face more.

Then the massacre began!
*SNIP*
Look at Jordan's concentration!
And his incredible technique!
After my initial trim, Jordan blow dried my locks…

And then began rolling my hair in velcro rollers, pausing for a duck-face portrait midway through.
With my hair so heavy and thick, Jordan wanted to give as much volume and curl as possible!

Next, Jordan tackled my front layers, building in a sexy front flip to frame my face more.
*FLIP*

Then he quickly curled my bouncy tresses…

Gently shook the curls out a bit and finished them off with some of my favorite Essence Absolue. As if my hair didn't smell heavenly enough!

And voila! A voluminous and playful new haircut for the girl who basically had the same cut for over five years.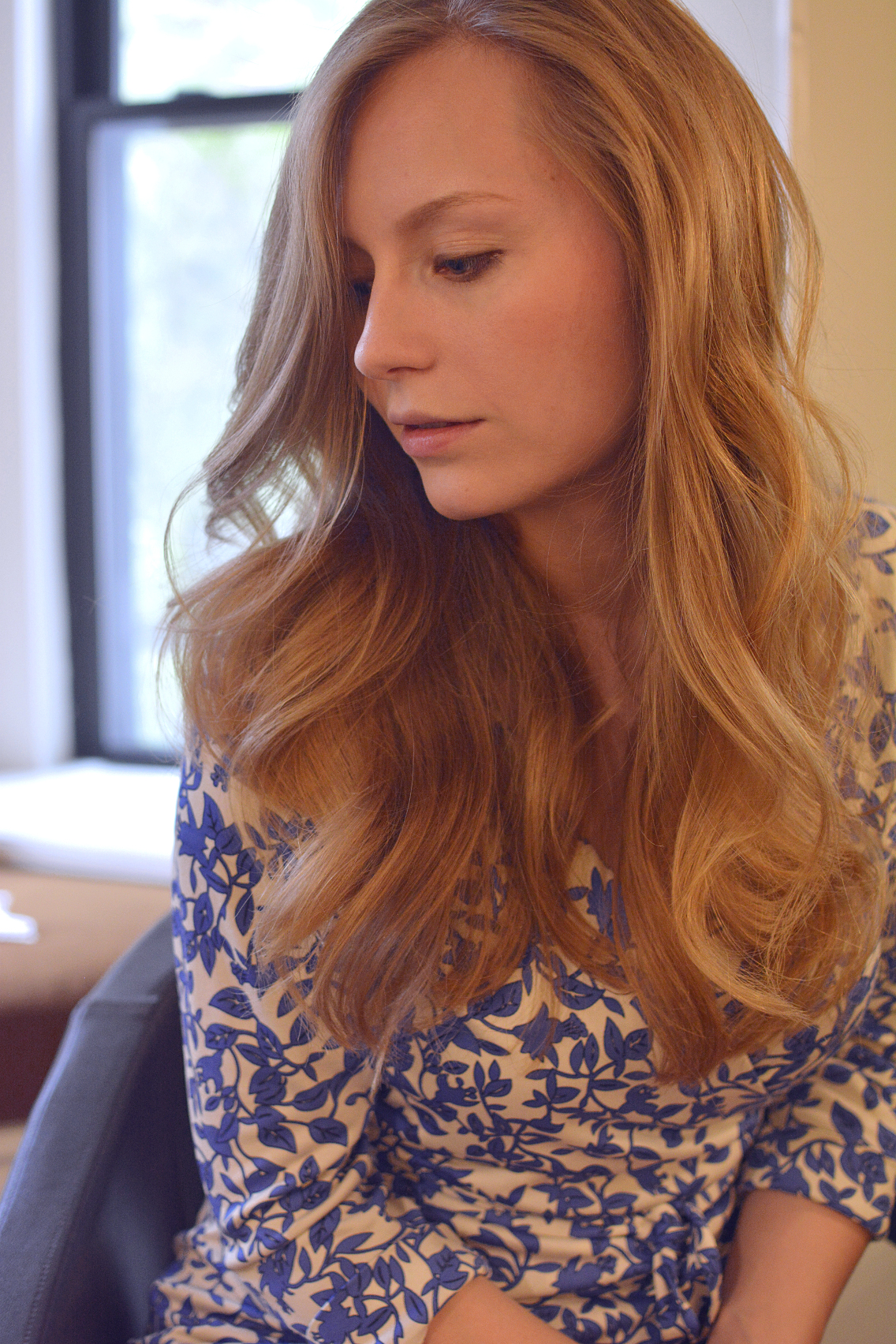 I felt positively gorgeous!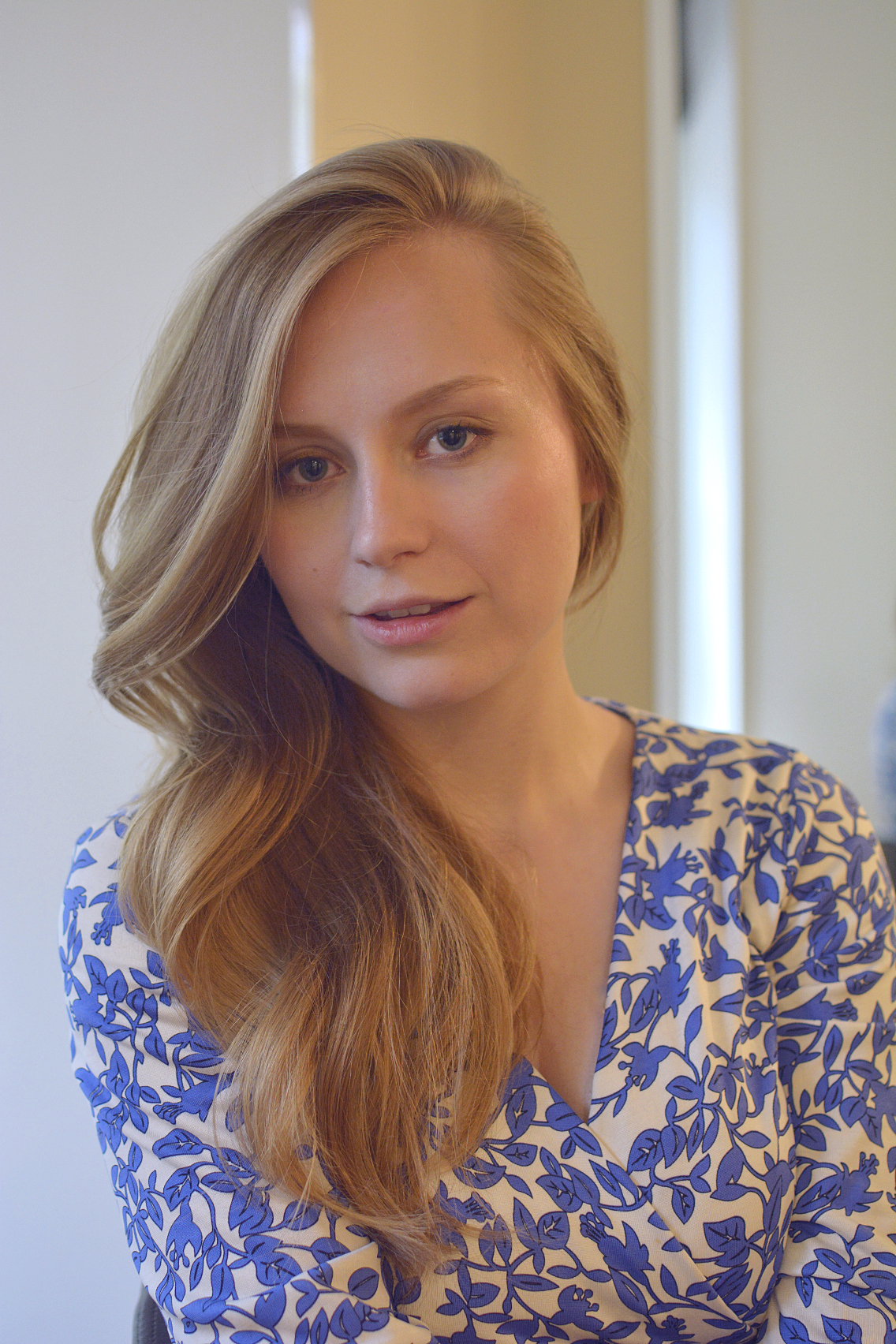 And I absolutely love how the new layers frame my face and help balance out my super-long locks without sacrificing too much in length.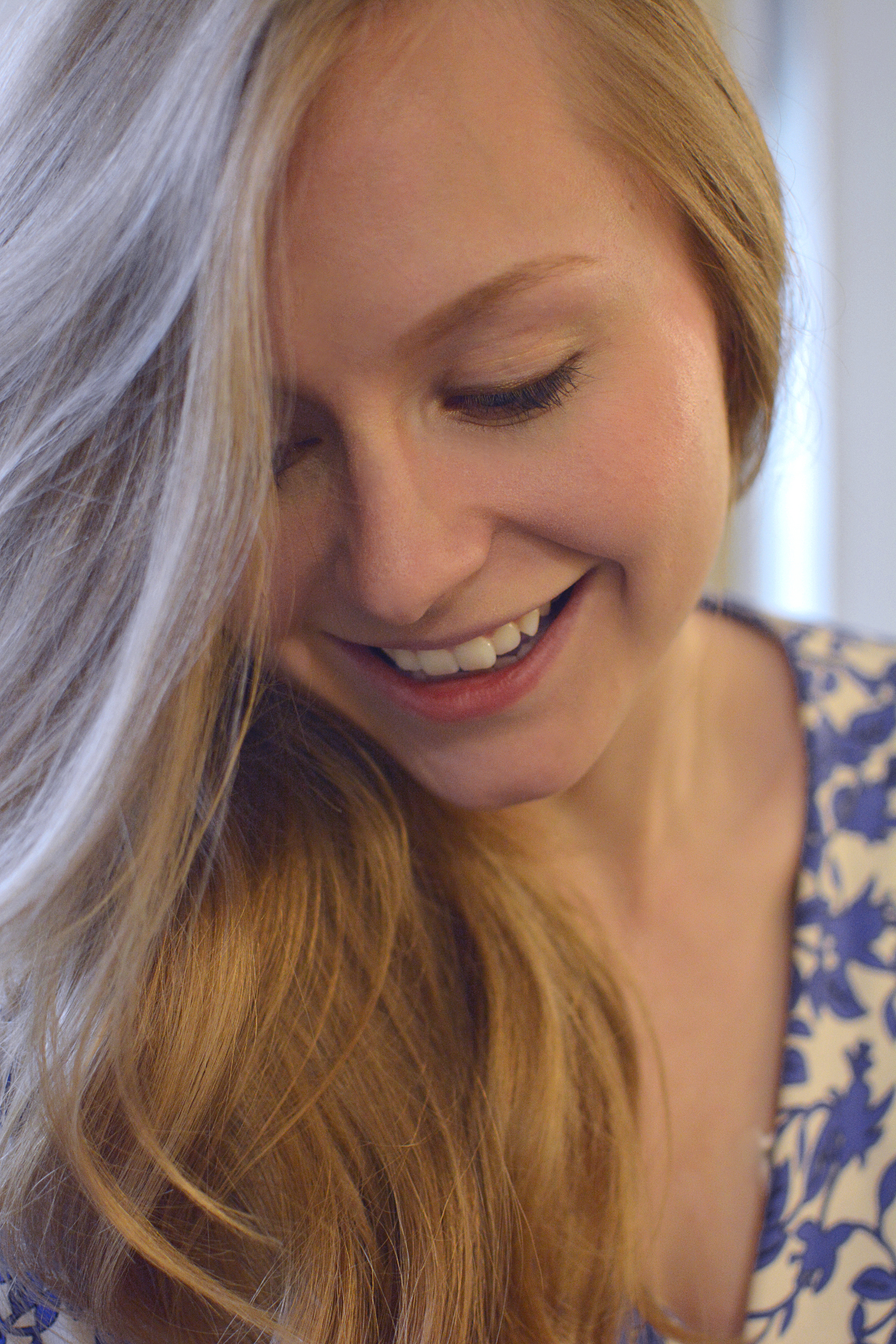 Nothing makes a girl happier than finding a stylist she can truly trust with her tresses. AmIright?
Curious to see more of Jordan's brilliant styling? Be sure to check out his styling hashtag #hairbyjheidenwith on Instagram!
If you're looking for a new stylist to make you feel gorgeous and playful, Jordan will welcome you like a bestie, style you like a pro and make you laugh more than any other!
Stop in to see him at 15 East Pearson Street and be sure and tell him MushroomStew sent you!
Disclosure: I received a complimentary haircut to facilitate this post. Review and all opinions are my own.