One of the very first brunch spots I shared here on Sed Bona was Freds at Barneys.
It's easily one of my favorite places in the city and yet so few people seem to know about it! But they NEED to.
It's one of the best hidden brunch gems in Chicago — the food is positively delicious and the 8th floor views over the heart of the Gold Coast (and Chicago's Hermès below) really win you over.
AND it's even kid-friendly!
I especially love bringing foodies here, like my close friend Erin of @312food, because the food always shocks them with how good it is — especially considering the fact that you're technically eating on the top floor of a Gold Coast department store.
It's the sort of place that has you immediately asking "when can we come again?"
It's THAT good.
And the perfect place to be on a beautiful, sun-drenched weekend!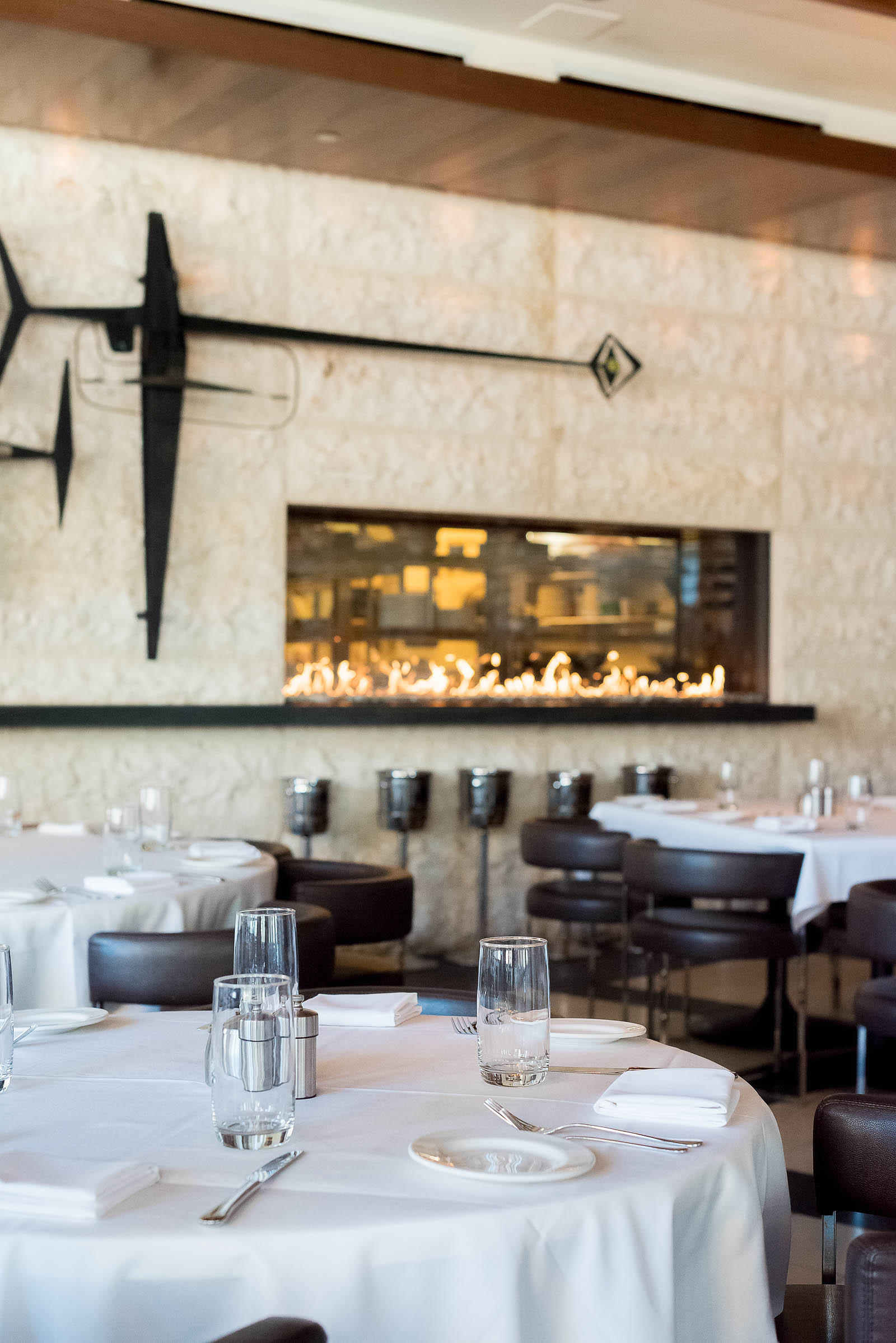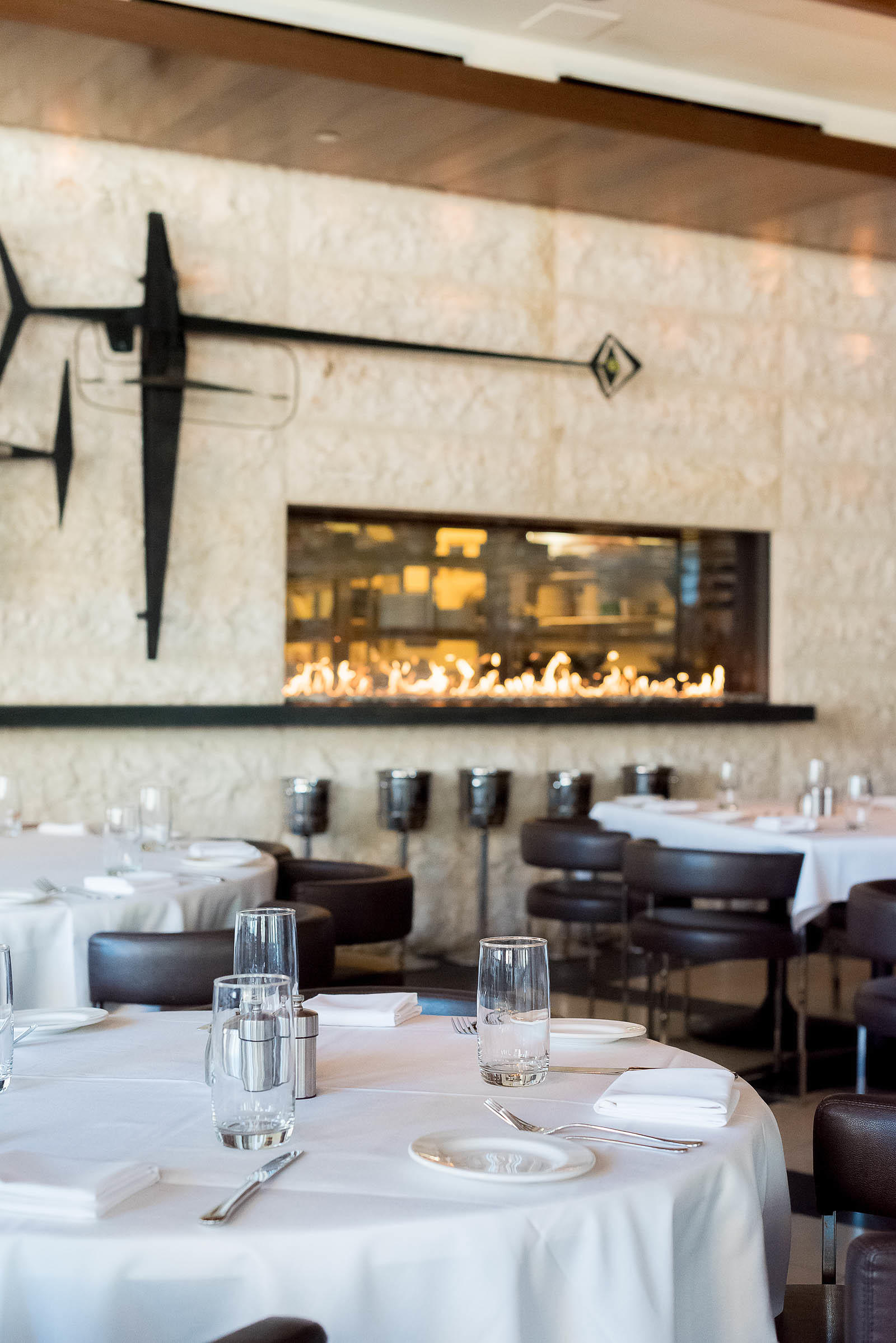 Not only does this space soar above one of Chicago's most prestigious streets, it's also incredible chic yet cozy inside too.
There's even a swanky fireplace to warm up next to in winter!
First start off with some brunch cocktails. I can't seem to find the descriptions for these but this one had notes of grapefruit and rhubarb.

And this peachy number was a more sophisticated take on the brunch bellini.

Meet Erin, my favorite brunch date of all time!
Wherever we go or whenever we meet we always have a BLAST together. Especially if cocktails are involved…
But I digress…
We're here to talk about the food!
The first dish I can never seem to resist at Freds is their stunning Tuna Tartare. Served with toasted sesame oil & rice wine vinegar with shaved cucumber, wasabi and pickled ginger, it's a stunning marriage of sashimi sushi flavors and a more traditional tuna tartare.
I first previewed it in spring 2015 and have been smitten since. The creamy avocado and pickled ginger really bring out the silkiness of the tuna itself.
Hubby almost always orders the Freds Burger. It's served on a homemade focaccia bun and can be topped with all sorts of extras, as needed.
But for those who prefer something more "breakfast-y" there's this stunning Croque Madame. Composed of Marcoot alpine cheese and smoked ham grilled on brioche and topped with béchamel and a sunny side up egg all served with petit salad.
It's one seriously drool-worthy order!
OR for those of you wanting the burger but wanting brunch too there's this Italian Sausage & Egg Breakfast Sandwich.
Served with provolone cheese, arugula, tomato, and sriracha mayonnaise on an English muffin and served with breakfast potatoes. It's one seriously sexy breakfast burger, wouldn't you agree?
But whatever you order, promise me you'll add a side of these Truffled Pommes Frites too.
They're easily some of my favorite fries in all of Chicago — the luxurious truffle flavor isn't at all overdone and they're positively sinful when dunked in Freds' special pink sauce (a European-inspired blend of mayo AND ketchup that's ridiculously addicting).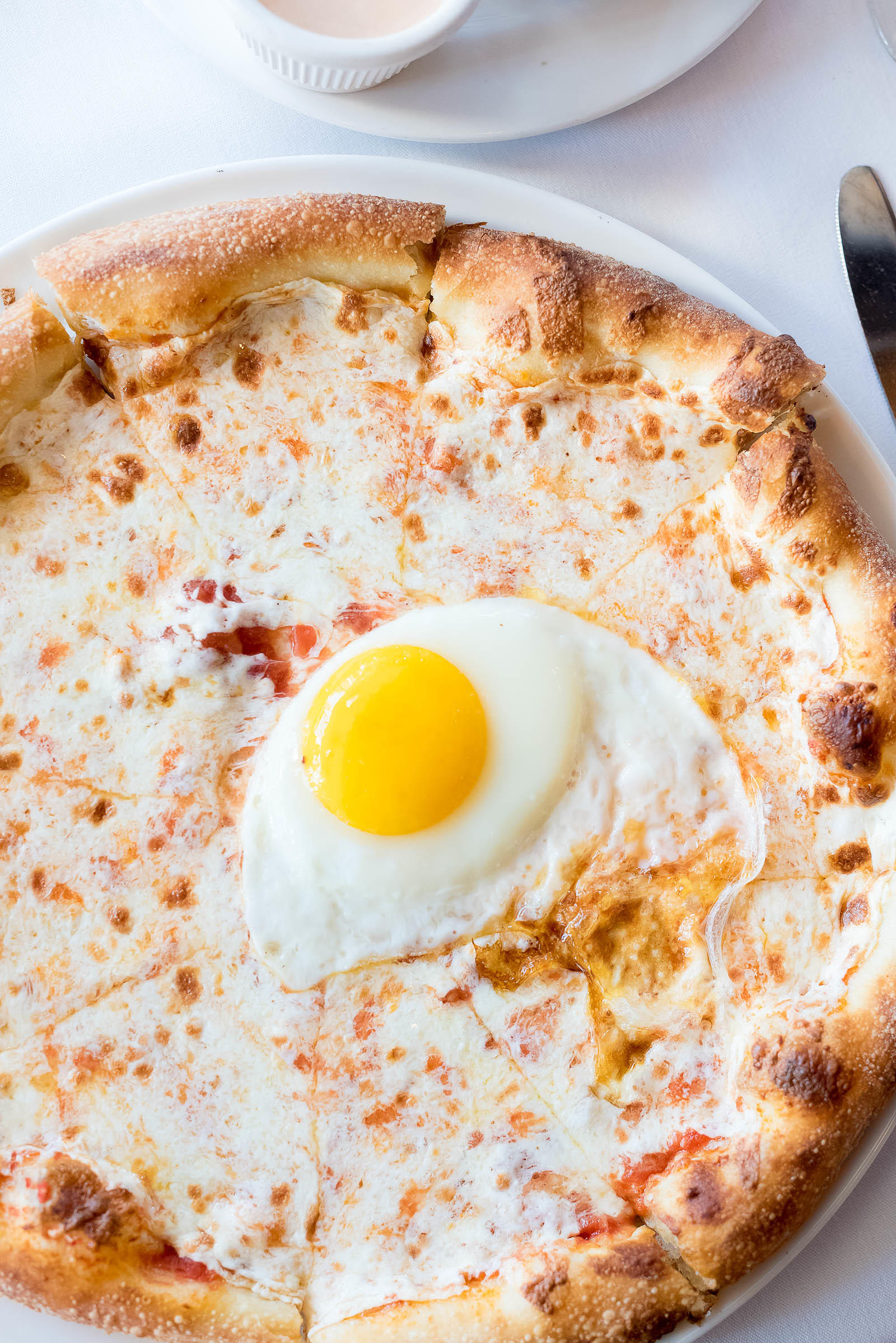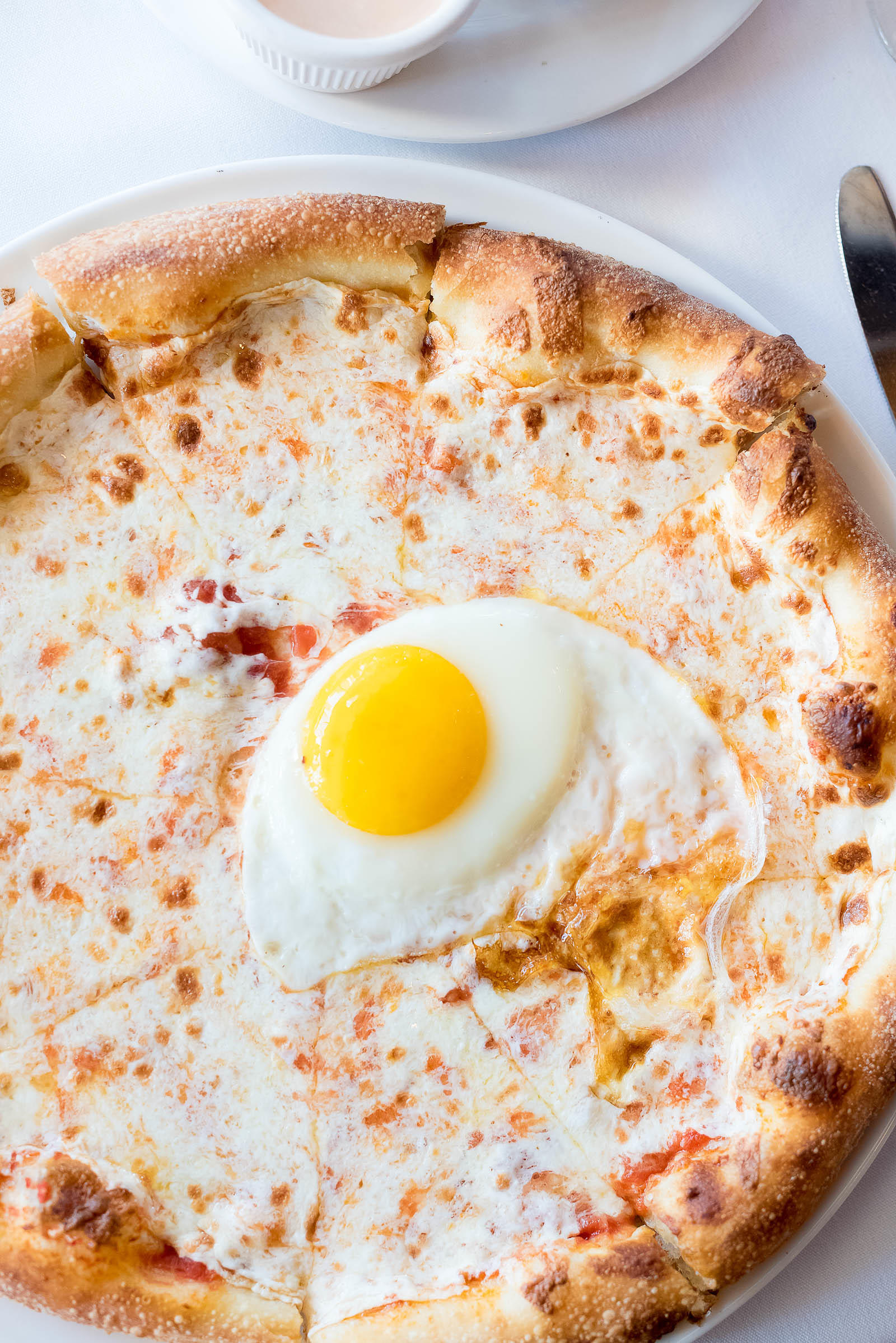 But for me there's one brunch order at Fred's that triumphs over all others… their sinful breakfast pizza!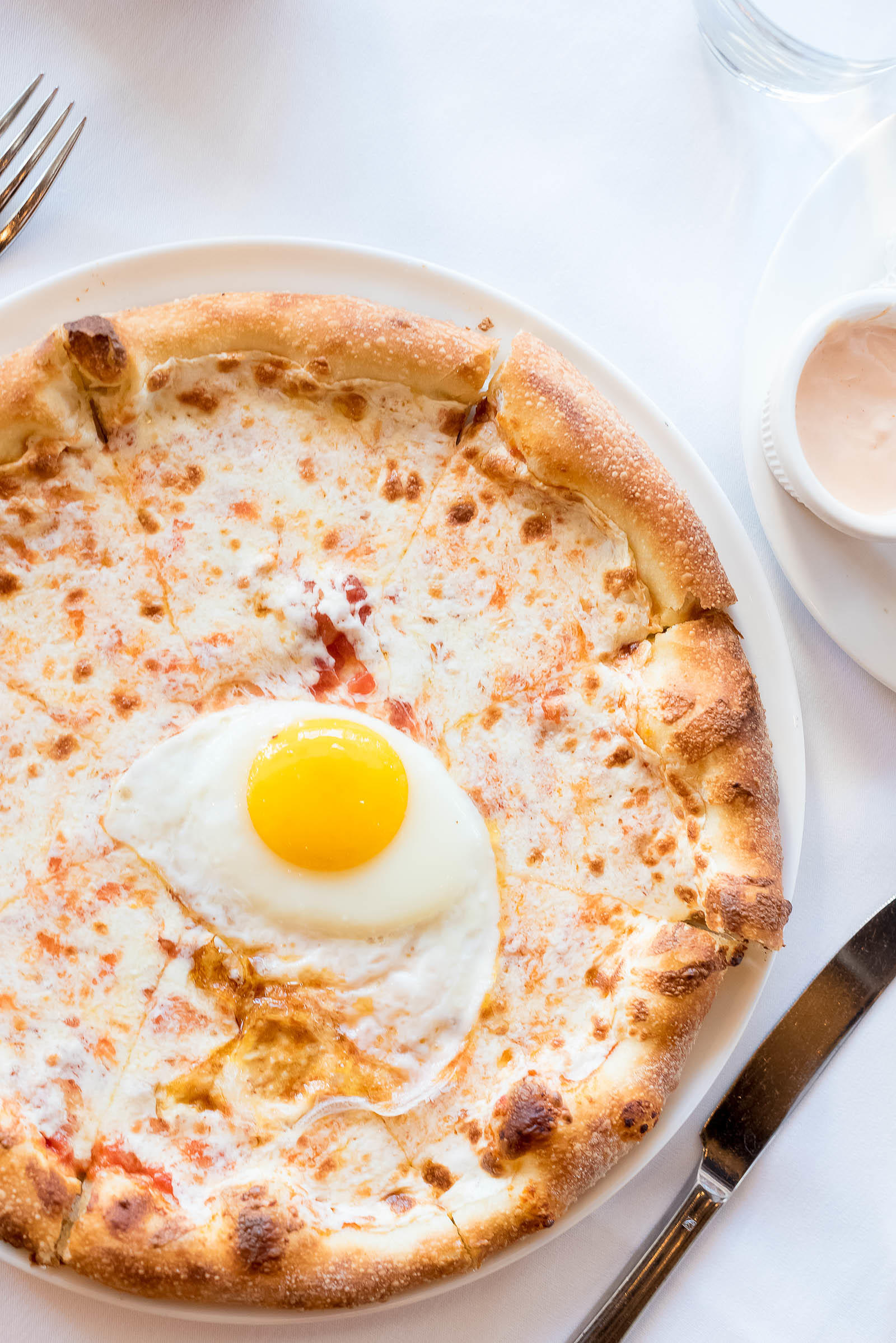 Dubbed the "Pizza con Uovo", it's a breakfast Neapolitan-style margherita pizza with a local egg baked on top.
Sometimes it's not on the menu but if you ask nicely, they'll still make it for you.
And trust me when I say, it's worth it!
It's easily one of the best brunch pizzas in Chicago, even if it's also one of the simplest!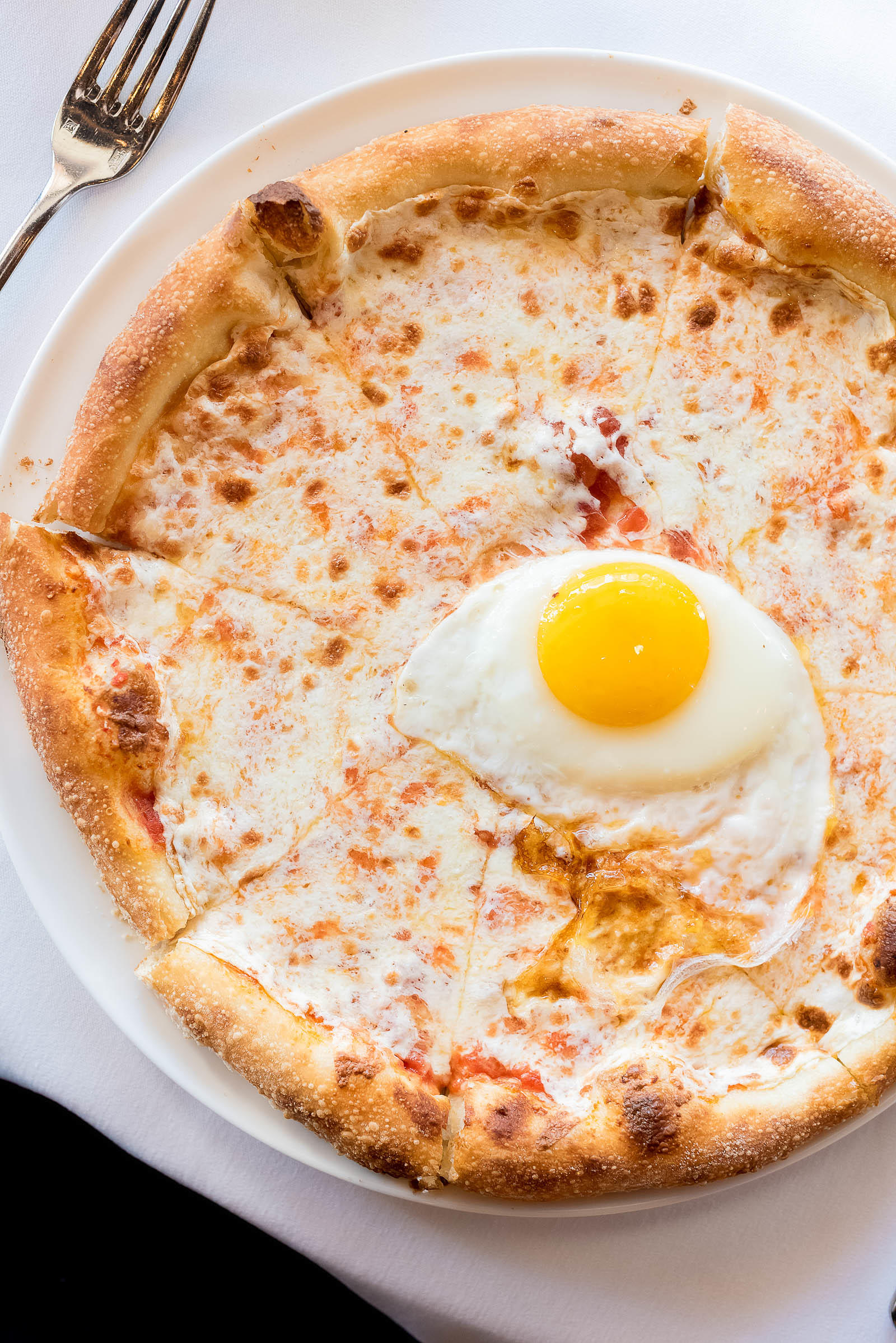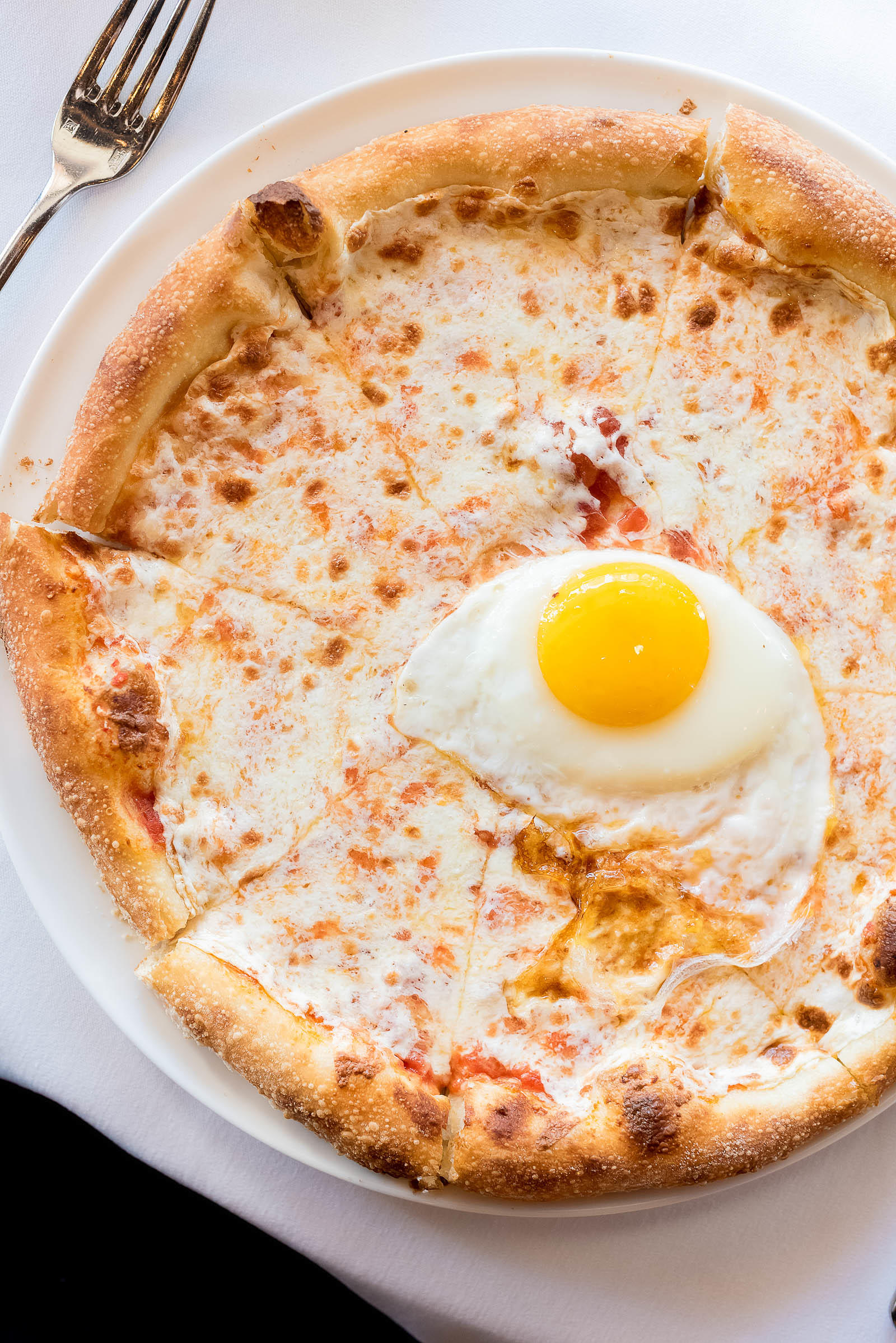 Few brunch spots in Chicago have so closely held my loyalty these past few years more than Freds.
Whenever I crave a chic yet casual café with a great view (when don't I?), you have to bet I'm here. Doubling down on Neapolitan-style pizzas and truffle fries like the true American I am.