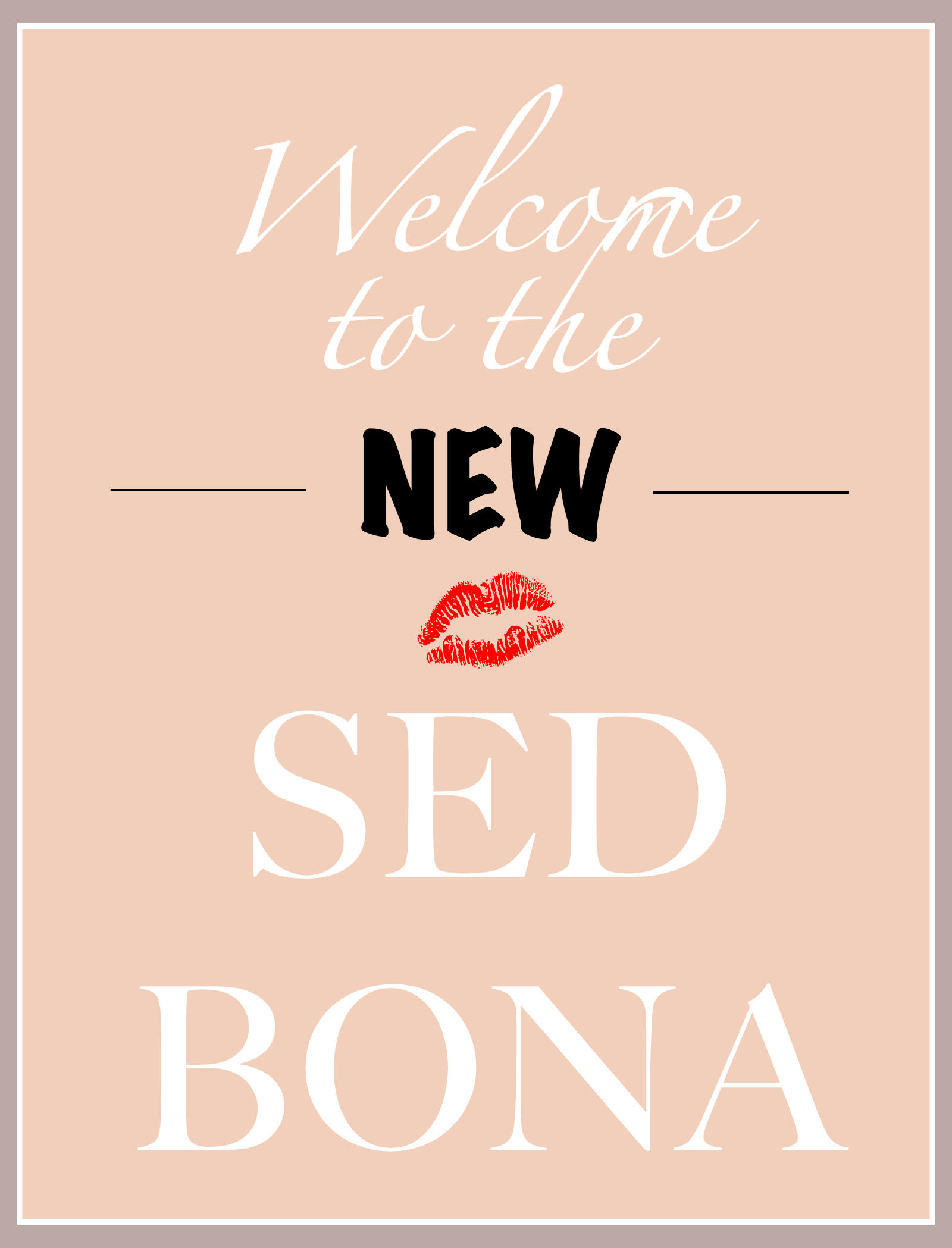 HAPPY MONDAY EVERYONE!
You may have noticed that things look A LOT different here today — Sed Bona got a MUCH-NEEDED makeover this weekend!
I've had a site redesign in mind since last September and have been slowly developing the ideas behind the scenes since. I was inspired by one of my FAVORITE bloggers, Catherine, and her incredible (under £100!!) redesign, so naturally when the time came to pick a theme, I KNEW I'd be using Pipdig.
So far the process has been fun, painless, and EXCITING!
I'm so thrilled to finally have a site that shows off my photography a little better while improving the speed and ease of navigation for you. All for less than $75.
I'm also adding TONS of new features!
The NavBar at the top now has drop down menus to help you easily navigate the site without cluttering the aesthetic. I've also added TWO new Shops for those of you looking to spruce up your wardrobe:
SPRING STYLE

— this shop is focused on seasonal trends and wardrobe essentials for Spring 2016.
WARDROBE CLASSICS — this shop is one I've been wanting to do since DAY ONE of Sed Bona. It's a small, highly curated list of core pieces to build a highly functioning wardrobe from. Many of the pieces I feature are things I've owned, used, and LOVED for years. Like my beloved Smythe blazer, my Cork pumps, or my Chloé Drew bag.
Now, I still have A LOT of updates to do before I'll call the redesign "official" — I designed all of the graphics myself and while they work for now, they're quite pedantic so my incredibly talented sister (whose sketch I feature on my Press Page) is producing some exciting custom designs for the site. And unfortunately the new, larger image format means that there has been a slight loss in the quality of the images in all posts prior to this redesign. I hope in the future I have time to remedy this but for now I'll just have to quiet down my OCD side and deal with the fact that my photos aren't perfectly crisp.
Any publisher knows that changing the aesthetic of their platform should be done very carefully. Anna, who worked in NYC print publishing for well over a decade, always advises me to make changes slowly since readers can get turned off by change OF ANY KIND. But I hope that the sleek new design and IMPACTFUL imagery will woe you all over!
WHAT DO YOU THINK OF SED BONA'S NEW DESIGN? WHAT IMPROVEMENTS WOULD YOU LIKE TO SEE? WHAT FEATURES?
And, as always, THANK YOU for reading!