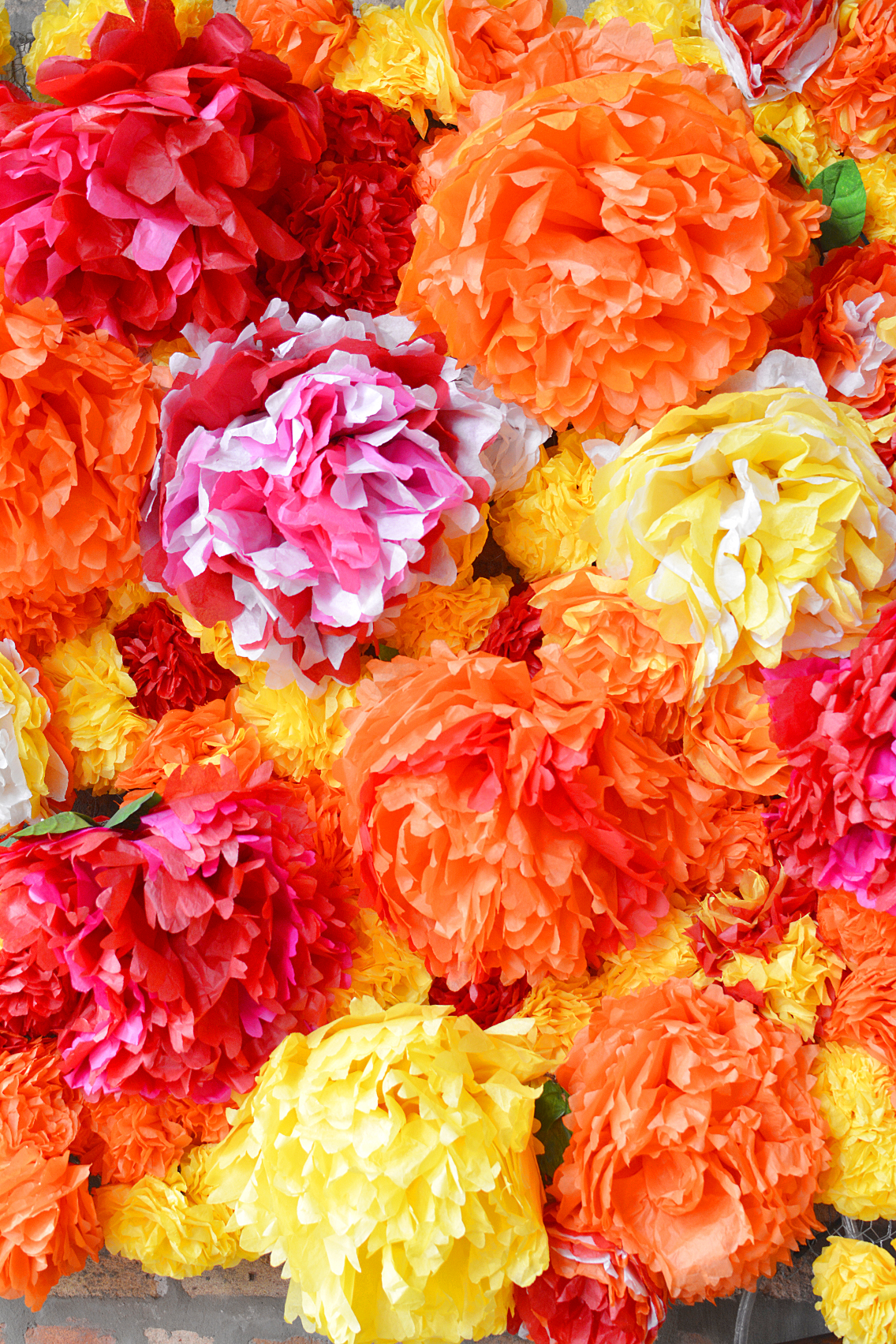 Whenever anyone asks me where they can find a great Latin American meal in Chicago, I always direct them to Crio.
I gush about few restaurants more than Crio — the atmosphere is fun and vibrant with the sort of vibe that's down-to-earth despite it's gourmet offerings. In October, the girls and I went to celebrate Starr's birthday and their Salmon Al Pastor is still hands-down my favorite Latin fish dish here in Chicago (and it made my "Best Things I Ate in 2014" list!).
Since then Crio has become a birthday celebration spot for us and when Gigi's birthday swung around last month, we knew exactly where we wanted to head!
Until then, I had never had the chance to sample their brunch… WOW was I ever missing out! Bright sauces, flavors and fusions all marrying together into one of the most colorful brunch offerings I've seen.
It was the perfect spot to ring in a new birthday celebration for one of the most vibrant women I know!
Happy Birthday Gigi darling!
The first element to any brunch meal is a good mug of piping hot coffee. I drink my coffee black so I deeply value any brunch place that doesn't subject me to a "coffee" that tastes more like woodchips soaked overnight. Crio serves up Dark Matter Coffee, a Chicago java institution: energizingly bold and roasty flavors — the perfect morning pick-me-up!

Then our feast began!
I ordered this ENORMOUS Veggie Skillet: heaping piles of roasted cauliflower, asparagus, diced shallots, bell peppers, chihuahua cheese, yukon gold potatoes all topped with chimichurri sauce and a fried egg (or any style you prefer). The vegetables were all roasted to a sweet, smoky perfection then literally smothered in melty, ooey-gooey chihuahua cheese.
This could very well be the perfect hangover skillet!
If there's one thing Crio does better than any spot I've yet visited in the Windy City — its chimichurri sauce! Theirs is bright, herby, saucy and flavorful with a whollop of Latin American flavor in each bite. At dinner they pour it on french fries but at brunch, they toss it over their roasted breakfast potatoes. I don't care which type of potatoes they pour it over, just so long as my potatoes are swimming in Crio's chimichurri.
Just sayin'…

The birthday girl ordered a simple egg omelette topped with grilled sliced skirt steak and… you guessed it, chimichurri.
This dish is practically swimming in chimichurri! It's one of Gigi's favorites, a brunch take on the Flank Steak Frites she often orders at dinner, with the cheesy egg omelette creating the perfect morning compliment to the beef.
Both of our entrées had us begging the question: is there anything better in life than waking up to a plateful of melty chihuahua cheese and eggs, in whatever iteration?
NO!
Crio astoundingly proves that!

When you can't decide between sweet and savory for breakfast, the best thing to do is always order both, right?
Gigi and I couldn't stop ourselves from ordering this fan favorite of Nutella Pancakes to compliment our meal. Sweet, fluffy and rich without being heavy.

And smothered in nutella — how can you say no?
But all good birthday brunches must end with a formal birthday dessert!
For dear Gigi's birthday celebration we sampled this sinful molten chocolate cake.
I mean, just look at it!
Light not dense. Moist but with a lovely crust. Rich without being overpowering. This perfect little cake may just have surpassed Crio's panna cotta as my favorite dessert in Chicago!

Would you care for a bite?
At Crio you always feel like family. The food is comforting with no-fuss but executed to gourmet standards with some of the freshest ingredients available. It's gourmet for those who prefer to wear jeans and kick back during a meal — my favorite kind!
Want to see more of Crio's brunch offerings? Read Gigi's review of our brunch here. Rachel also just posted a review here too! But I warn you! If you aren't already drooling, you WILL be!